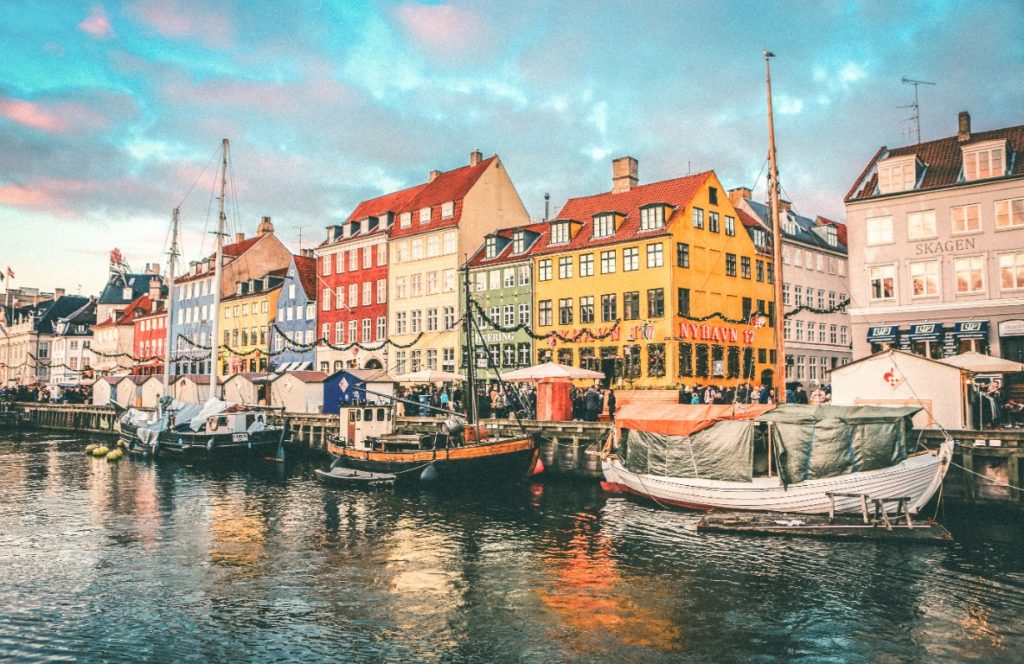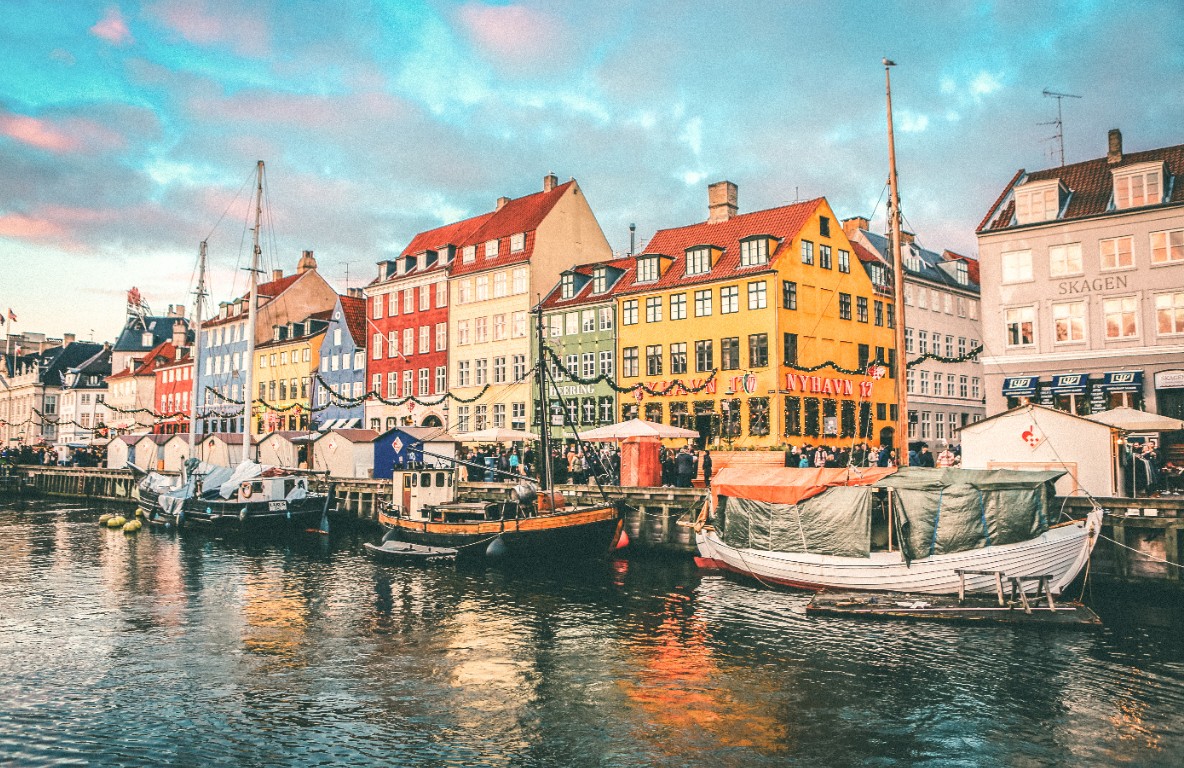 If you love to travel but want to save your precious vacation time, consider taking one of these 10 Perfectly Short Trips to Europe.
Each of these destinations can be visited over a few short days or even a series of weekend getaways, leaving you with all your vacation time in tact.
Each destination on this list is a large city with a unique historic center, plenty of local attractions to keep you busy, top rated restaurants, and a lively nightlife scene.
With a little flexibility and an open mind, there are many European destinations that can be visited without investing a significant amount of time.
So if you're ambitious, you love to travel, and you want to have some epic and fun short trips to Europe, this post is for you.
10 Perfectly Short Trips to Europe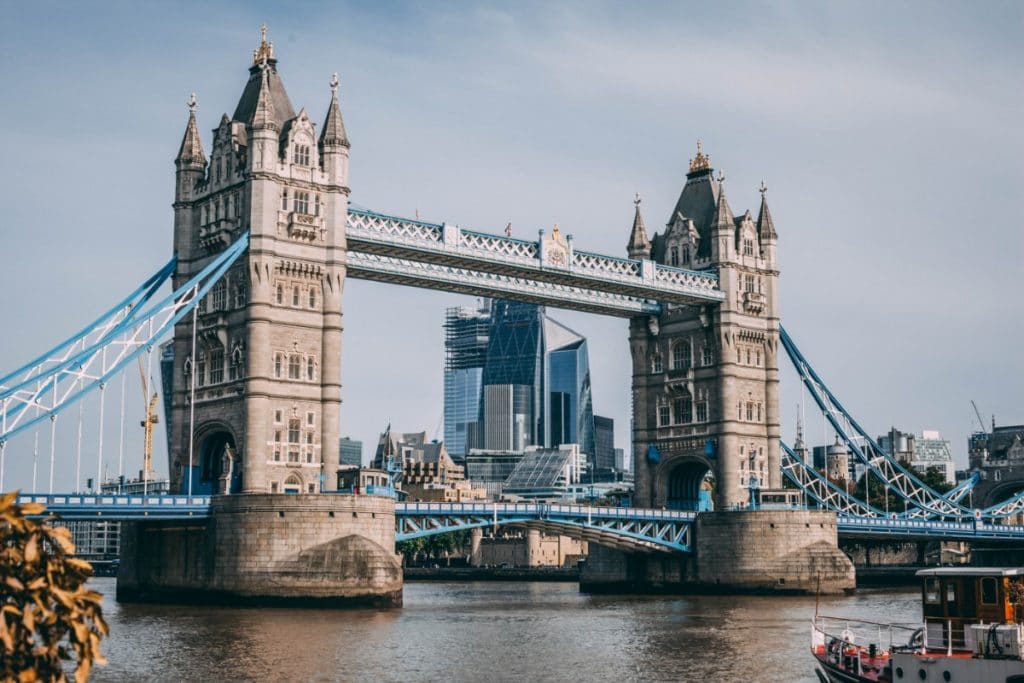 1. London
If you're interested in taking short trips to Europe, London is the best place to start. It's one of the closest European cities from the USA, there are always flights available, and it comes with one of the shortest flight times between the USA and Europe.
London is also a great destination any time of year. Though you are encouraged to avoid the busy summer months if you prefer lower prices and smaller crowds.
There are an unbelievable number of things to do in London. From the touristy sites like Buckingham Palace or Tower Bridge, to exploring local neighborhoods like Notting Hill or Shoreditch, there is quite literally something for everyone.
London also comes with an impressive restaurant and bar scene, so you'll have plenty to do after you've finished exploring the city during the day. If you're a music fan, consider getting tickets to a local show. There are so many venues in this city, you're bound to find a musician or band performing that you'd love to see.
London also comes with a great public transportation system. So it's easy to get from the airport to the city, or just from place to place.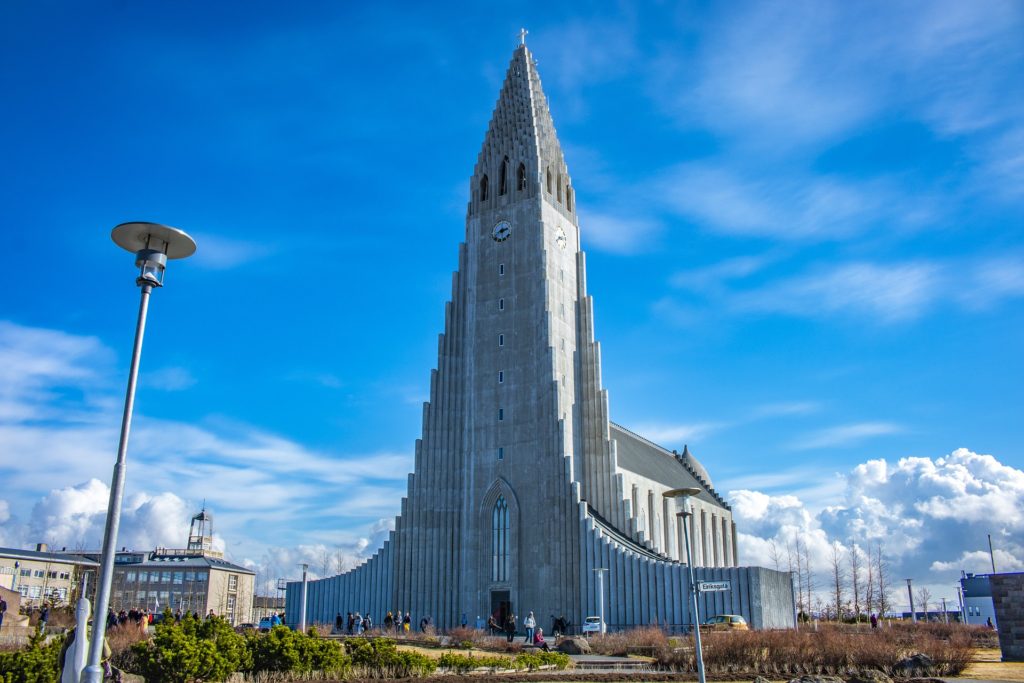 2. Reykjavik
If you're looking for more unique short trips to Europe, consider a place like Reykjavik, Iceland, the world's northernmost capital city.
Reykjavik is compact and walkable, making it a perfect weekend trip. It also comes with an even shorter flight time than London if you really want to reduce the transit time.
There are plenty of things to do in Reykjavik, like exploring the city center, Hallgrimskirja Church, and enjoying the city's many restaurants and bars. You'll also find many local boutiques selling unique Icelandic sweaters, textiles, and gifts.
What else is great about the city is that many of Iceland's most popular destinations can be seen as part of a day trip from Reykjavik. Some of the most beautiful scenery in Iceland can be seen on tours to the south coast, Golden Circle, Thingvellir National Park and Kerid Crater.
If you don't want to rent a car consider taking a small group tour. They're more enjoyable than the big bus tours for obvious reasons. Prices for small group tours range from about $50 – $100 depending on which tour you select.
Also, if you're in Iceland between September and March, be sure to sign up for a Northern Lights tour as well. It's a total bucket list opportunity, you might as well take it.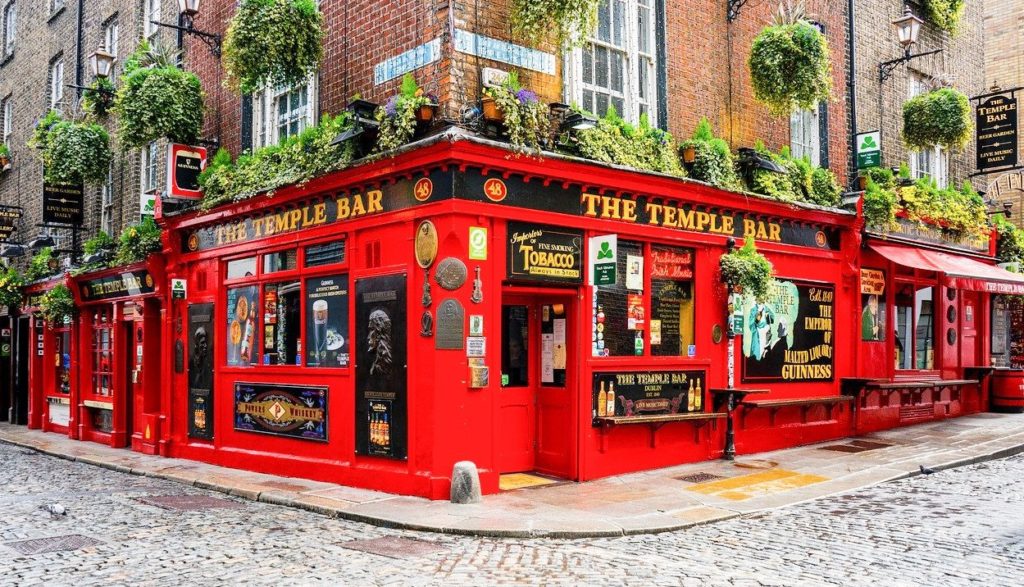 3. Dublin
If you're a beer fan, or just a fan of Ireland or Irish culture in general, then Dublin is one of the best short trips to Europe for you.
One of the most popular things to do in Dublin is to tour the Guiness Brewery and tasting room. There are also tons of other bars and pubs around the city to enjoy local beers and Irish cuisine and even mingle with other travelers.
Dublin is also a great destination for those who enjoy history and architecture. Ireland is filled with castles that dot the countryside, but there is also the Dublin Castle, right in the old town area.
Dublin is also super walkable and easy to get around. This is a great city to enjoy as a relaxing getaway with a friend or significant other. You can basically just eat and drink your way around the city.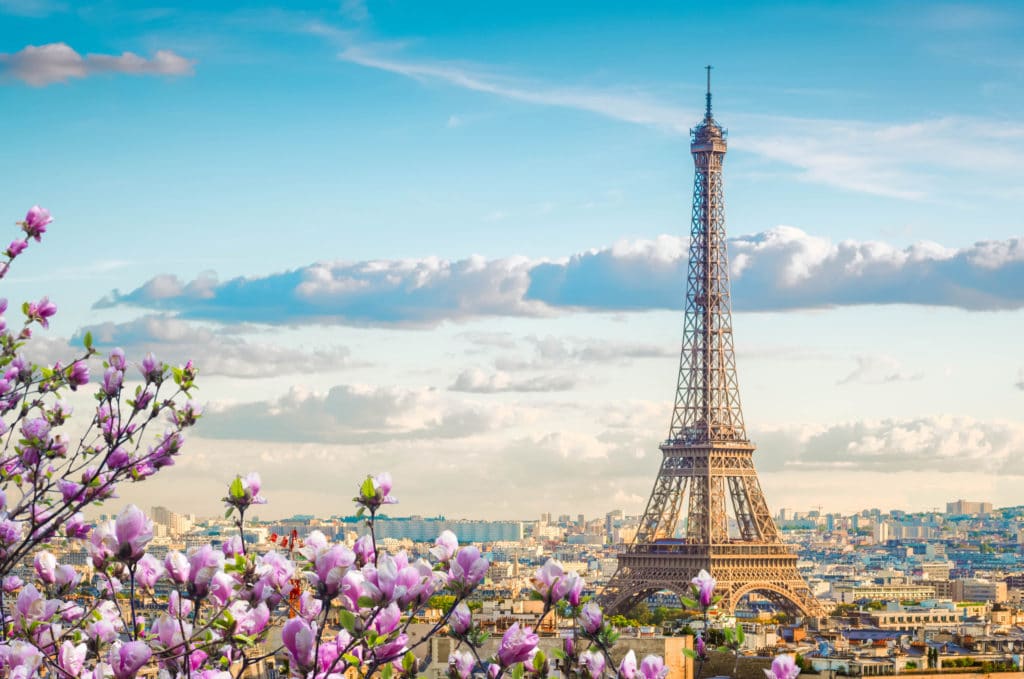 4. Paris
Paris, France is one of the most popular short trips to Europe taken by travelers from all over the world. Just about everybody wants to visit Paris at least once in their lifetime, and for good reason.
The city has so many museums, historical sites, cafes, boutiques, and lounges. One could easily fill a month long itinerary in this amazing city.
But even with a short itinerary, Paris is always a worthwhile destination. Many of the city's most popular attractions are in the center of Paris. So it's an easy place to get around and explore without much travel time in between.
With a little hussle, one could easily visit the Eiffel Tower, the Arch de Triomphe, the Louvre, the Notre Dame, and the Sacre Coeur, with as little as 12 hours in Paris. Those with more time can explore a bit deeper and get to know some of the city's many cafes, restaurants, parks, bars, and more.
But no matter what's on your agenda for a trip to Paris, you're sure to have a great time. If you can afford the splurge, consider selecting a hotel in the city center with a view of the Eiffel Tower.
There are many fancy hotels that offer balconies facing the tower, and while the price tag is high, it's a beautiful way to wake up each day. Plus you'll have the added benefit of a hotel right in the heart of the city.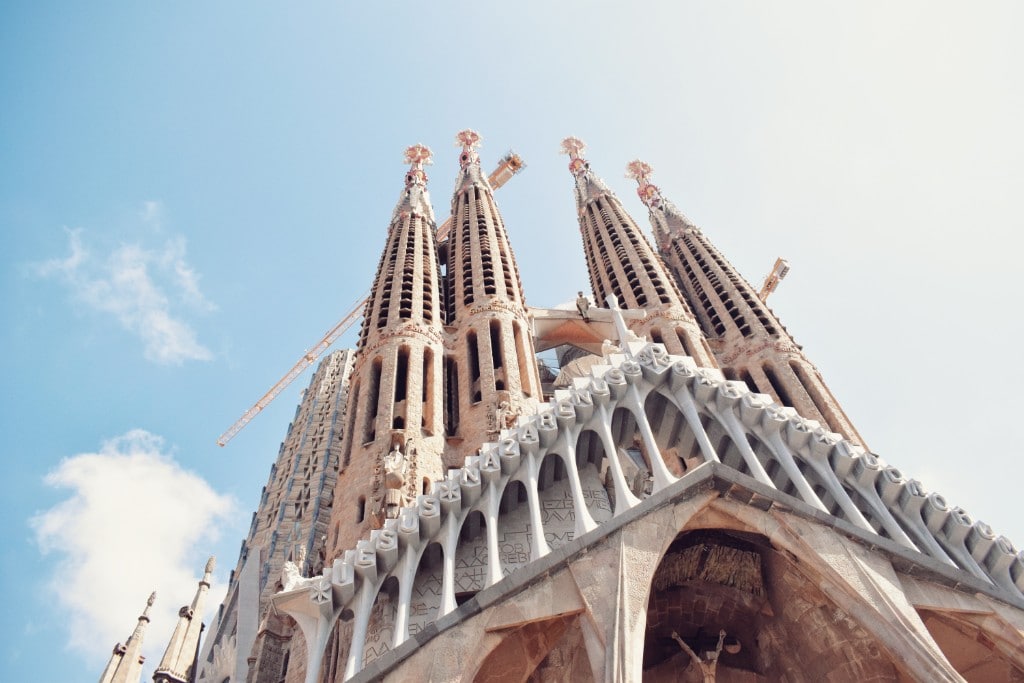 5. Barcelona
Barcelona is one of the most popular destinations in all of Europe. The city boasts an incredible food scene, hundreds of historical, cultural and architectural sites, world famous art, and a lively bar scene.
Some of the must see spots for visitors are La Sagrada Familia, Park Guell, Casa Mila, the Gothic Quarter, and the light show at Montjuic. Once you've finished exploring all the art and architecture, plan to head out on the town to sample some of the city's trendiest tapas bars.
In the evenings, plan for a night out on the town enjoying Barcelona's lively restaurant and nightlife scene. The locals eat late and party late in Spain, so plan to have a light dinner between 9:00 p.m. and midnight.
If you decide to go out for drinks and dancing after dinner, be prepared for a long night. The clubs don't get going until around 1:00 a.m. and remain open until after 3:00 a.m.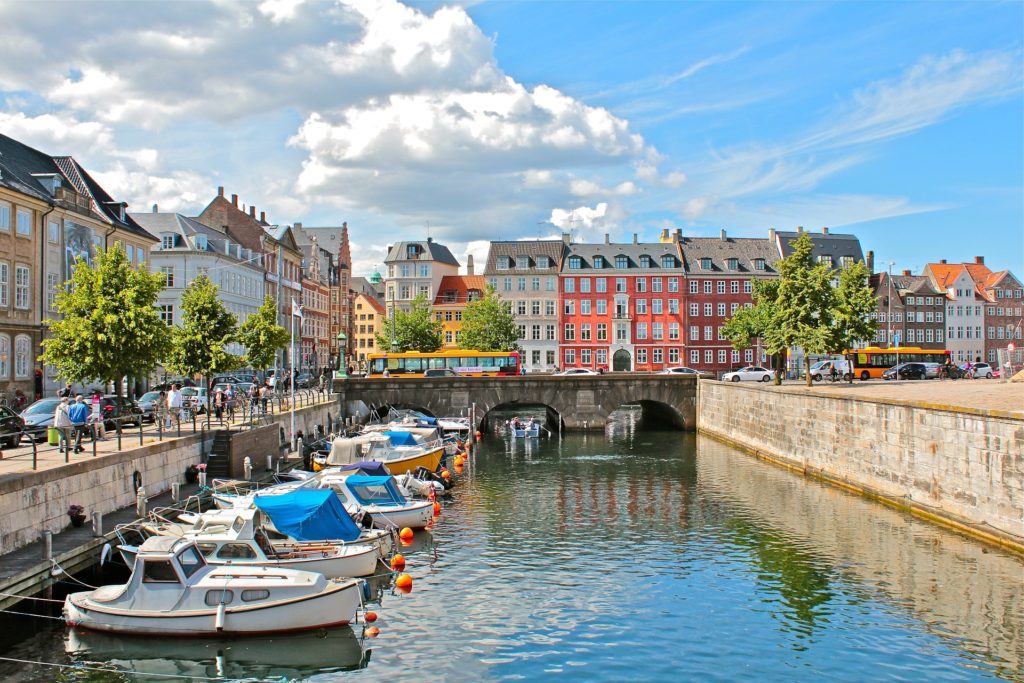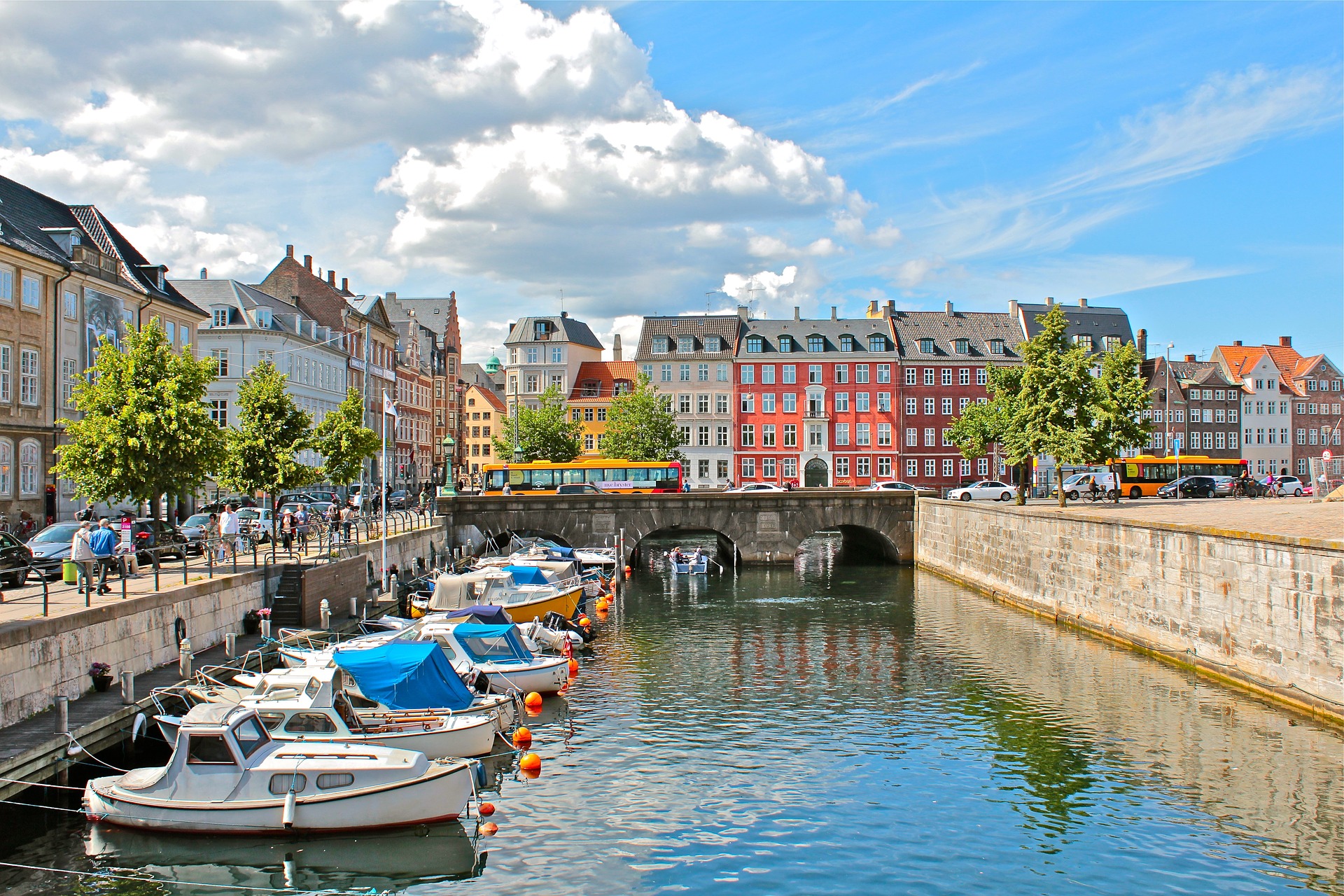 6. Copenhagen
Copenhagen is one of my own favorite short trips to Europe and I'd recommend a visit to this city to just about everybody. Even more, if you love to travel for food, this is the perfect city for you.
If you're planning a visit to Copenhagen, book your hotel near the city center and be prepared to rent a bike to ride around on. This is how the locals get around and it's a really fun way to explore the city.
The most popular destination in Copenhagen is Nyhavn, or new harbor. This is where you'll find all the boats and colorful buildings. For photos without other people in them, you'll need to arrive early, but honestly this is a beautiful stop any time of day.
Other points of interest in Copenhagen are the Little Mermaid Statue, Amalienborg Palace, Christiania, Round Tower, Christansborg Palace and Rosenborg Castle.
You can visit many of these spots with just one day in Copenhagen. Though I encourage you to stay for at least three days. Trust me, you won't want to leave.
Another place you'll really want to visit is Tivoli Gardens. This is an amusement park right in the center of town. It's only open seasonally, so check their website before your visit. Consider planning your trip for October if possible, as Halloween is an especially fun time to visit.
If you're organizing a trip to Copenhagen, you absolutely must plan to visit some of the city's famous restaurants. For those not on a tight budget, make a reservation in advance for Noma.
This is one of the top 50 restaurants in the world, it currently sits at number two. It's pricey, but the experience and the food are incredible.
But for those of us with a more modest budget, not to worry, there are plenty of other great food options in Copenhagen.
Some of my favorite restaurants in Copenhagen are Mother, a fantastic Italian place serving Naples style pizza, Hija de Sanchez, where I had the best al Pastor taco of my life, and The Corner 108, where you can find fantastic pastries and coffee to start your day.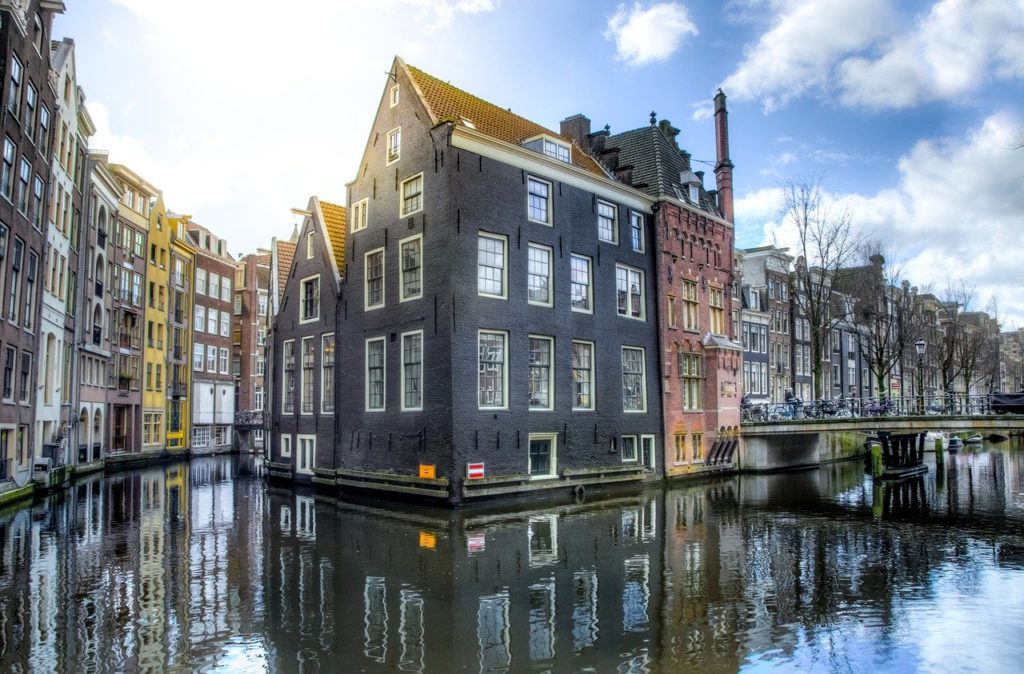 7. Amsterdam
Amsterdam is another extremely popular European destination. While the city is famous for it's lax laws surrounding marijuana, it's also a great destination for those interested in art, architecture and culture.
First time visitors to Amsterdam can visit Museumplein, which includes the Van Gogh and Modern Art Museum, view the street art in the NDSM nieghborhood, and take a private canal tour.
Once you start getting hungry, be sure to stop by the street markets to sample the Stroopwafels. These are sweet wafer cookies joined by a caramel filling.
If you're looking for something more filling, head over to Foodhallen, a large food hall with over 20 international food stalls. Get small plates so you can try as many as possible.
In the evenings, don't forget to check out Amsterdam's trendy restaurants and bars. The Netherlands are also known for having great cheese and wine, so be sure to give these a try over dinner as well.
After dinner, head out to explore some of Amsterdam's many rooftop bars.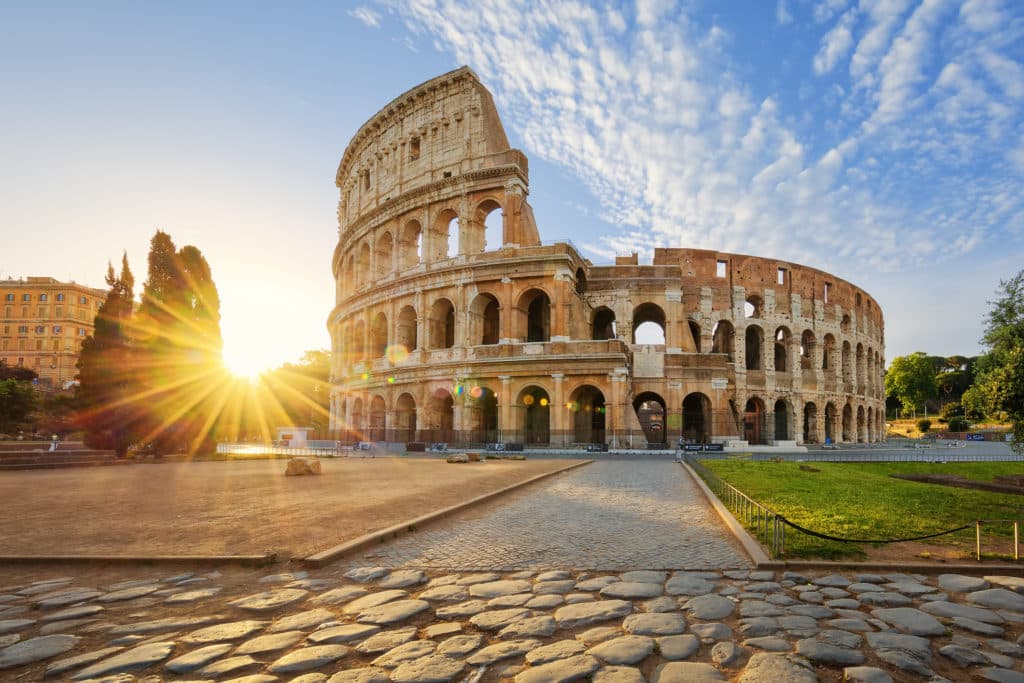 8. Rome
Rome is one of my favorite cities in the world, and if you've never been, you absolutely must visit. While I would normally encourage anyone visiting Italy to stay as long as physically possible, one can definitely enjoy Rome even on a short trip to Europe.
For a productive visit to Rome, I encourage you to book a hotel in the historic center. This will guarantee you are within walking distance (for the most part) to the city's most famous attractions. From the historic center you can easily get to the Colosseum, the Forum, the Pantheon, Trevi Fountain, and the Spanish Steps, just to name a few.
While these sites can all be seen in one day, you should consider signing up for a tour if you plan to visit the Colosseum. There history of the place is fascinating, so a guided tour is worth the added expense. You'll also get to skip the lines, which will save you a significant amount of time.
Tourst attractions aside, my absolute favorite thing to do in Rome is to just walk around the city and explore on my own. You'll find old Roman ruins all over the place, and it's really neat to see them unexpectedly as you're walking around.
My other favorite thing about Rome is the food. Do yourself a favor and try as many restaurants as possible during your short visit. Italy has some of the best food in the world (in my opinion), and you don't want to miss it. Be sure to order wine with your meals too, it's incredibly inexpensive in Italy. It's also delicious.
If you've already been to Rome and would like to see more of Italy, consider visiting some of the smaller towns. I recommend Naples, Siena, or Cinque Terre. You honestly can't go wrong anywhere in Italy.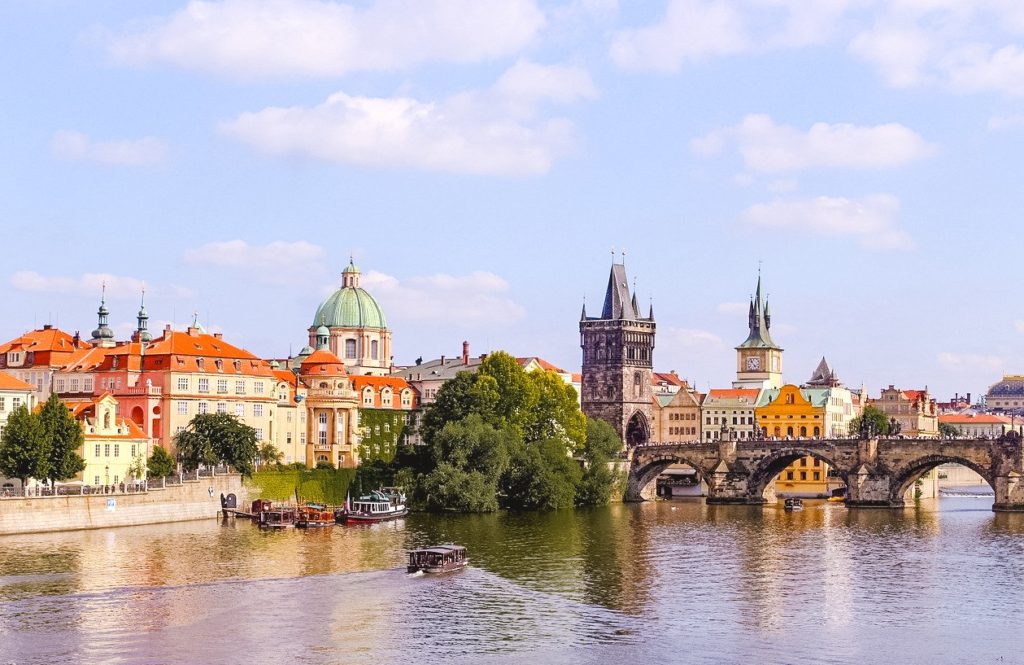 9. Prague
Prague, located in the Czech Republic, is another unique option for some fun short trips to Europe.
First time visitors to Prague should start by exploring the city in its Old Town area. This is where you'll find the beautiful cobblestone streets and historic buildings.
From the Old Town head out on foot to see the Astronomical clock, Dlouha Street, Prague Castle, Krymska Street, the Lennon Wall and Charles Bridge.
When you get hungry, be sure to try some of the local restaurants serving schnitzel, goulash, smoked meat, and garlic soup.
In the evenings, head out on the town to try the Czech Republic's famous Pilsners at one of the city's many craft breweries.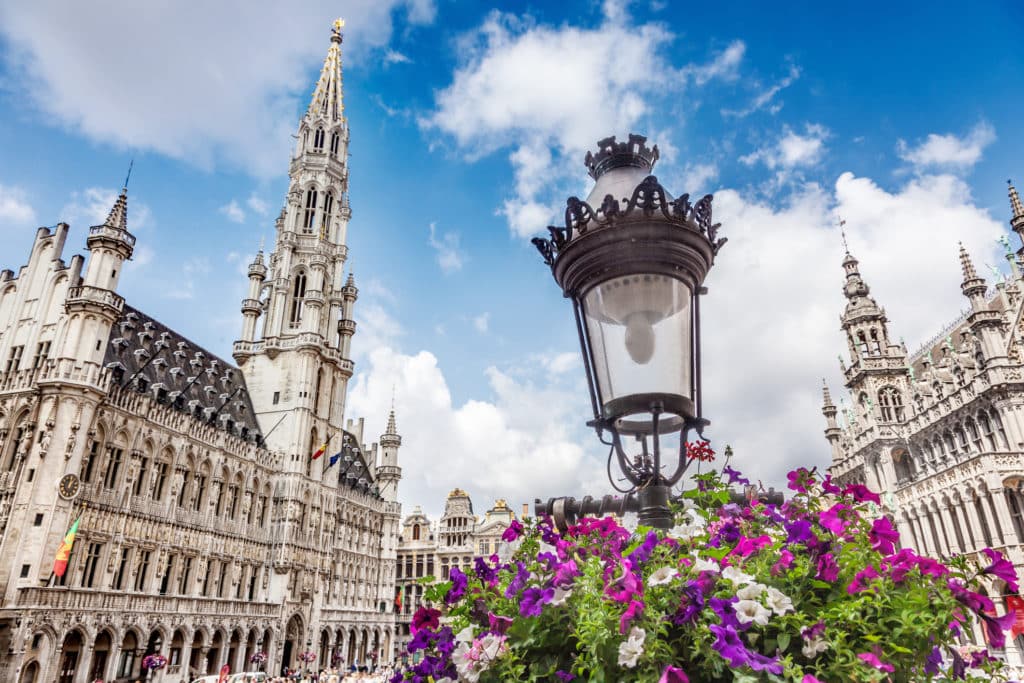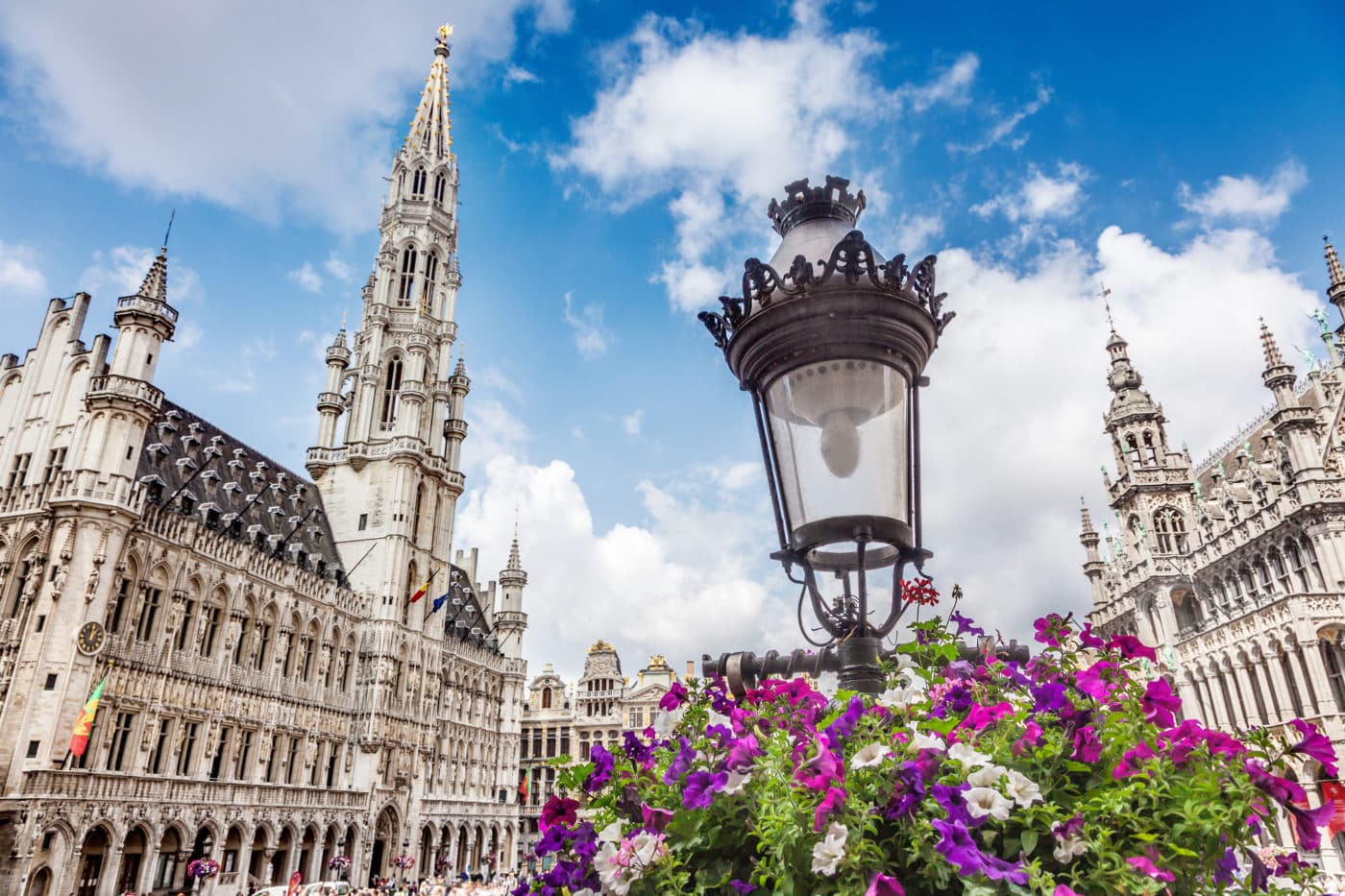 10. Brussels
Brussels is the perfect destination for those of you who love food, beer and chocolate.
When visiting Brussels make sure you book your hotel near the city's historic center. This way you'll be walking distance to all the main attractions. Brussels is a very walkable city so you'll want to be in the action.
Start out your visit to Brussels by exploring Grand Place and all the shops and cafes in the main square. Then head out to explore the rest of the city with stops at the Manequin Pis statue, the European Union and European Parliament, the House of European History, and the Atomium.
Once you've completed all those stops, it's time for the fun part. Make your way back to the city center and head to Delerium Cafe. Here you'll be able to sample hundreds of local and international beers. It's a fun spot to hang out and meet other travelers. They have live music and special events in the evenings.
When you get hungry, make your way back to the city center to try the country's famous Belgian waffles, fries, and chocoalate. I recommend trying these items at different places around the city as possible. You know, just to make sure you've covered your bases.
Don't forget to pick up a box of local chocolates to bring home to your friends.
I hope you've enjoyed this post of 10 Perfectly Short Trips to Europe that won't drain your vacation time. If you liked this post please consider sharing. Thanks for reading.
Book Your Trip
Find the best flight deals by using Google Flights, then book direct with the airline. This is the search engine I use to compare flights and prices before booking my own trips.

BOOK YOUR ACCOMODATION
I recommend searching for hotels through Booking.com to compare hotels on amenities, location, and price. If you are a member of a hotel's rewards program, always book direct with the hotel. If you are not loyal to a specific hotel brand, using Booking.com for the best price.

TRAVEL INSURANCE
Travel insurance is more important than ever. For just a few dollars a day you can protect yourself and your trip. I personally use World Nomads, but whomever you choose, don't skip out on travel insurance. It can literally save you thousands of dollars.


Want to save it? Pin it.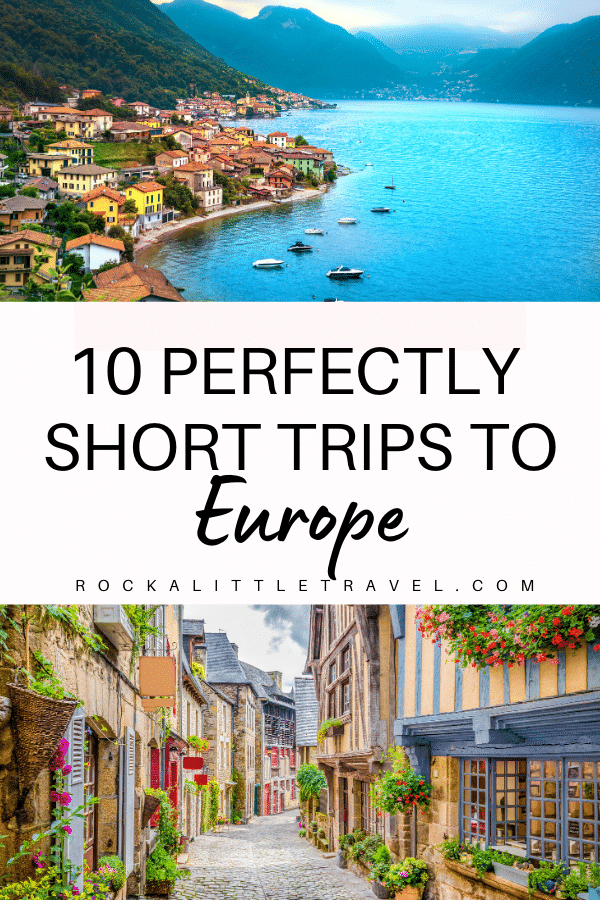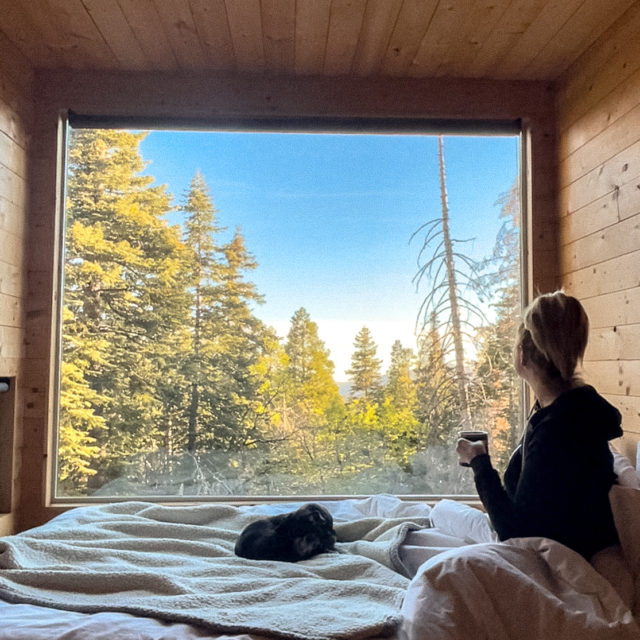 Is Getaway House Big Bear is worth the hype? Let's find out. Just last week I booked a last minute stay at Getaway House …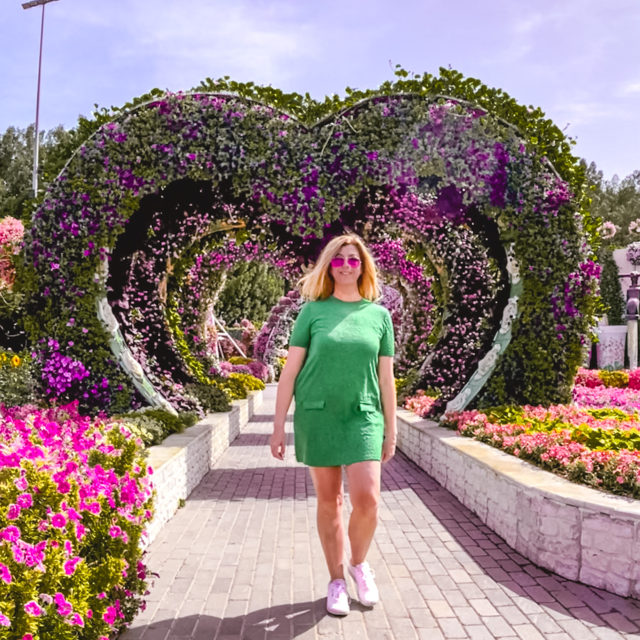 Visiting the Dubai Miracle Garden was one of my favorite activities during my recent trip to Dubai. Prior to my visit I had read a …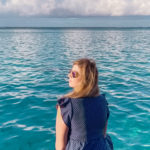 Eden Fite
Part-time Traveler | Dog Lover | Avoider of Crowds
I help busy people find creative ways to travel more.