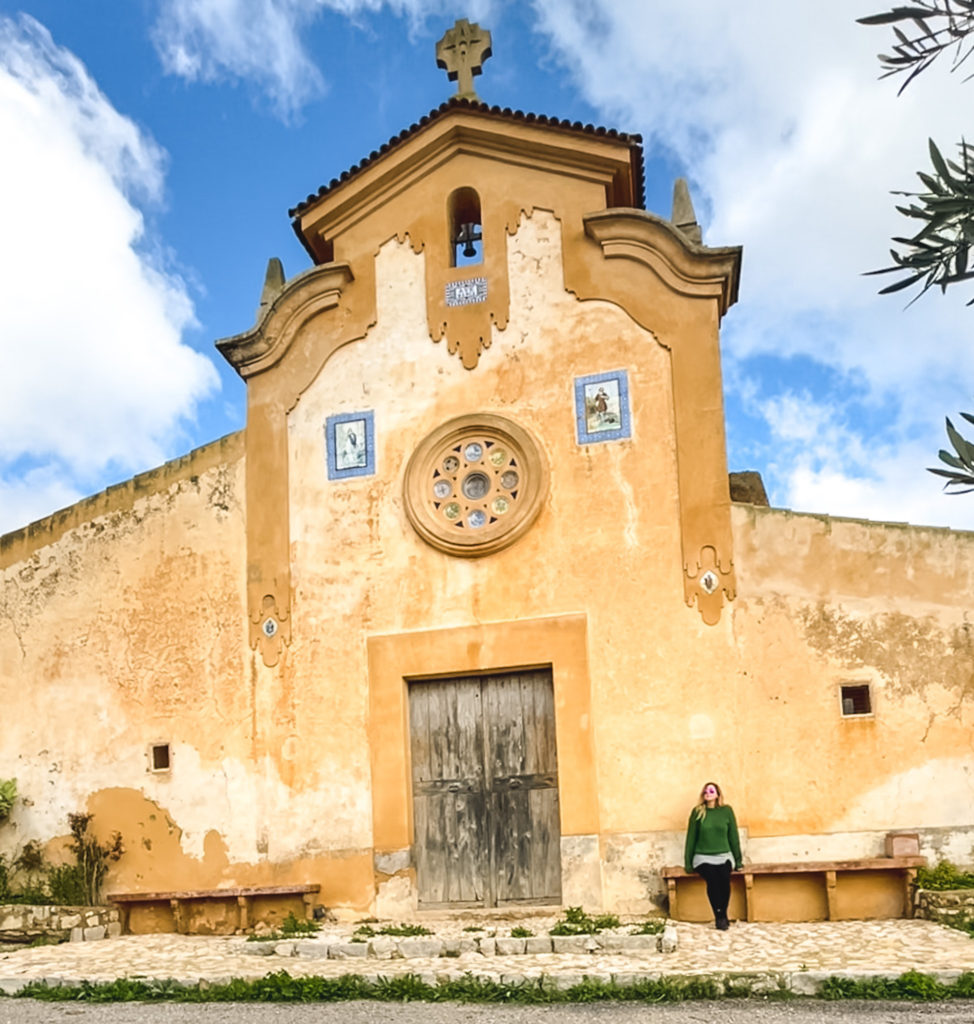 If you're planning a visit to Mallorca, this guide to the best things to do in Palma will help you plan the perfect visit to this beautiful island.
I recently spent an week in Mallorca in search of the top things to do in Palma and elsewhere around the island.
During my visit I was able to explore all over Palma and even take a few day trips to nearby towns. Along the way I visited Mallorca's most popular tourist attractions, beaches, restaurants and wineries.
I hope you enjoy discovering all the best places to visit in Palma and that you have an amazing time during your visit.
Some of the links in the post are affiliate links. If you make a purchase through these links it helps to support this site at no extra cost to you.
Best Things to do in Palma de Mallorca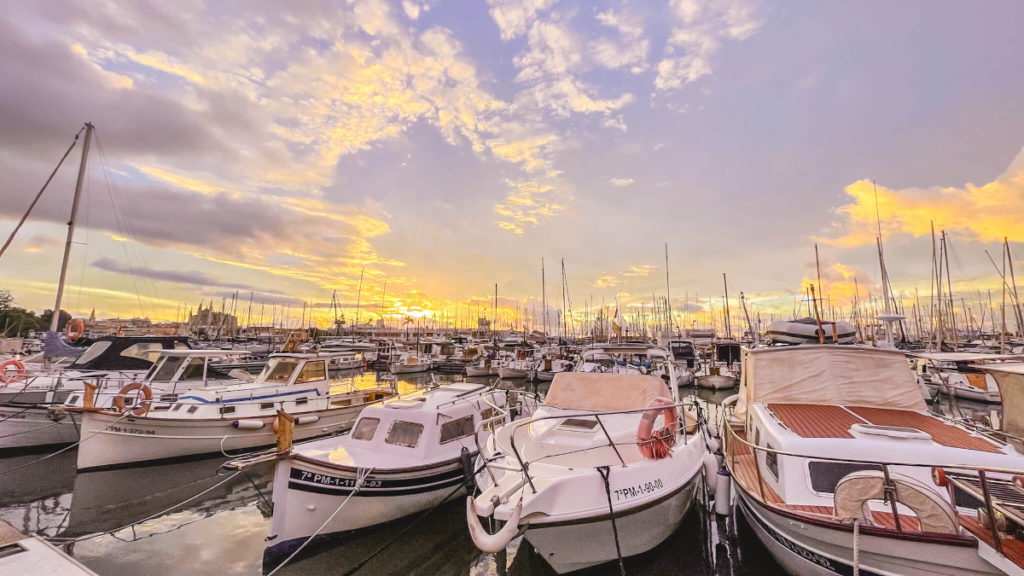 When planning a visit to Mallorca I recommend spending about 5 to 7 days on the island. This will give you time to explore the capital city of Palma while also having time to see other parts of the island.
If you're comfortable driving I recommend renting a car when you're ready to take some day trips from Palma. I think you'll find the roads are well maintained and easy to navigate.
For those of you who prefer not to rent a car, I've included links in this post to a few guided tours around the island. You'll also find a few recommendations for local tours around Palma.
Mallorca is part of the Balearic Islands off the coast of southern Spain.
The easiest way to get to Mallorca is by air. You'll find multiple flights per day between Palma de Mallorca and Barcelona. You can also find many flights to Mallorca from other cities around Europe.
If you're coming from Barcelona, be sure to spend a few days there before heading to Mallorca. Barcelona is such a fun city with plenty to see and do.
I recently spend a week traveling alone in Barcelona and had the most incredible time. I think you will too.
1. Palma Beaches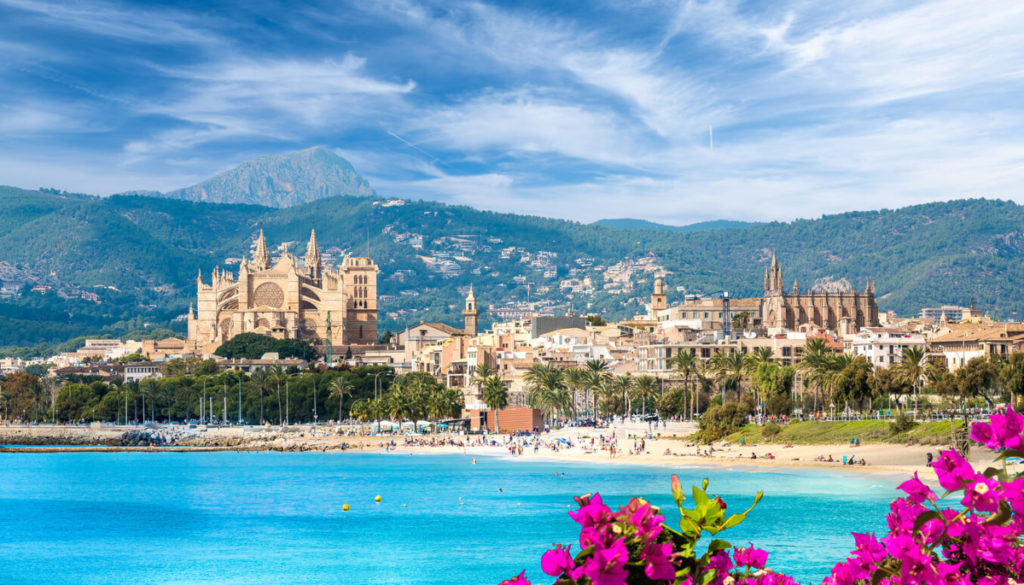 When most people think of Mallorca, they think of beautiful beaches. So if you plan on visiting Palma during the warmer months, you'll definitely need to plan for a beach day or two.
You'll find two beaches right in Palma and a few more located a short drive from the city. The two beaches in Palma are:
Platja de Can Pere Antoni (Palma City Beach): This is a short stretch of sandy beach (about half a mile) right across the street from the Convention Center and Melia Palma Bay Hotel. This beach is known for being very clean and comes with incredible views of the Palma Cathedral.
Portixol Beach: This small beach is also in Palma not far from Palma City Beach. It's not as photogenic but is another option if you prefer to stay in Palma.
If you're willing to drive outside the Palma city center you'll have fantastic beach options all around the island. Here are a few of the best beaches in Mallorca.
Cala Major: This is a small sandy beach surrounded by resorts. Here you'll find parasols and loungers to rent along with beach side restaurants and bars in the nearby hotels. Cala Major is just a 12 minute drive from Old Town Palma.
S'Amarador: This is one of the prettiest beaches in Mallorca and is located 50 minutes east of Old Town Palma. Trust me, it's worth the drive.
Cala Mesquida: Another gorgeous beach located about an hour from Old Town Palma. This beach is located in the northeast part of the island.
To be honest, you'll find beautiful beaches all around the island of Mallorca. If you have a car, take a drive around the island and see what you can find.
2. Best Tapas in Palma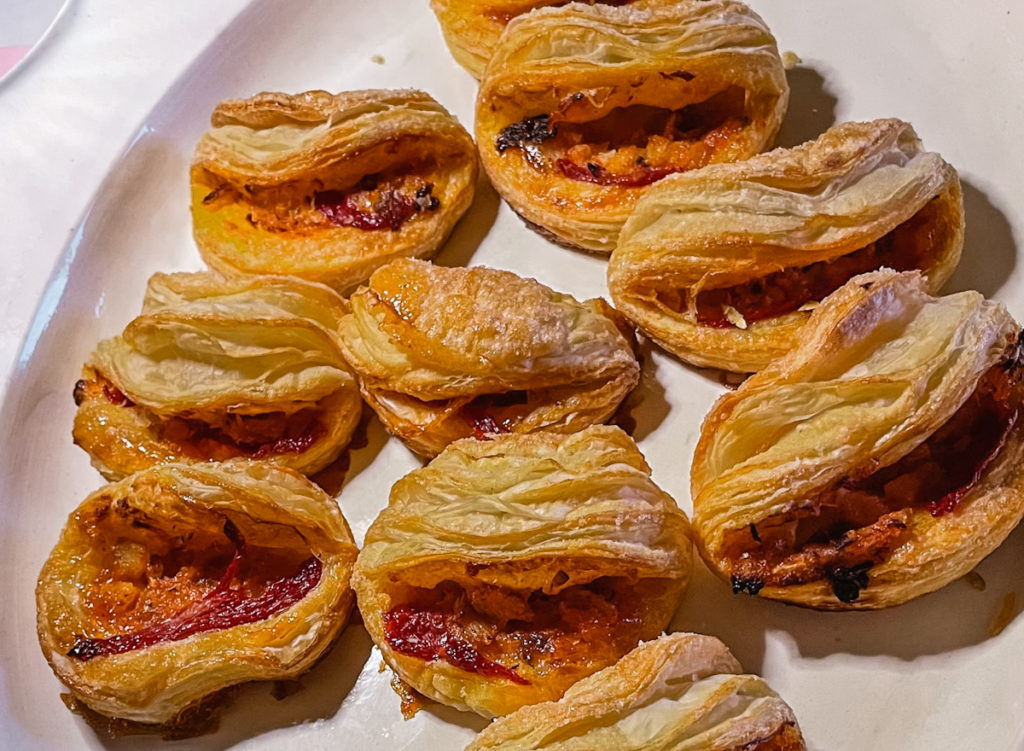 You'll find no shortage of traditional tapas bars in Palma including many great options in Old Town Palma. I recommend taking a walk through the Old Town area during the evening and stopping in to wherever looks good.
To get you started in the right direction, here are a few of the best tapas restaurants in Palma:
Bar España
Tast Union
El Camino
Casa Gallega
While out exploring Palma's best tapas bars be sure to sample the classic Spanish dishes like jamon iberico, patatas bravas, croquetas, and chirozo al vino.
After you've sampled the classics, be sure to explore the menu a bit and find something new to try.
You'll find all sorts of options including fish, cheese, pastries, mini sandwiches, potatoes, and my personal favorite pan con tomate. They even offer deserts like cookies and cakes to enjoy at the end of your meal.
After exploring the Old Town area you can also find many great tapas bars in the Santa Catalina neighborhood just a short walk from Old Town.
What I loved most about the tapas bars in Palma was the lively atmosphere. You'll notice the locals don't go out until later in the evening, but if you want to get an early start to beat the crowds, head out around 6:00 p.m. or so.
If you'd like to dive deeper into the food and culture in Palma you can also book a guided food tour. Click the button below for more information and to book your tour.
3. Gastronomy Experience at Tramuntia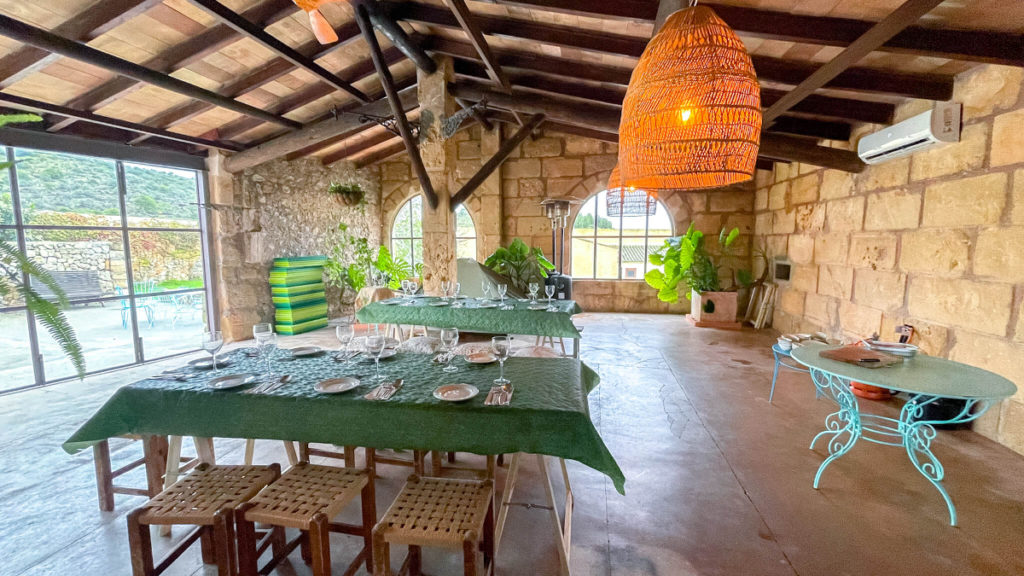 If you're looking for a unique food and wine experience in Mallorca where you can get away from the city and disconnect, consider booking a Gastronomy Experience with Tramuntia.
Tramuntia is located at Son Mesquida Vell in the town of Sant Llorenc des Cardassar, about an hour east of Palma.
The gastronomy experience takes place outdoors immersed in nature. During the experience you will enjoy a five course vegan meal with three wine pairings.
I can tell you from personal experience the food is incredible and so is the hospitality.
This experience is a great way to spend time out in the Mallorcan countryside while getting to enjoy a delicious healthy meal and some very good local wine.
4. Bellver Castle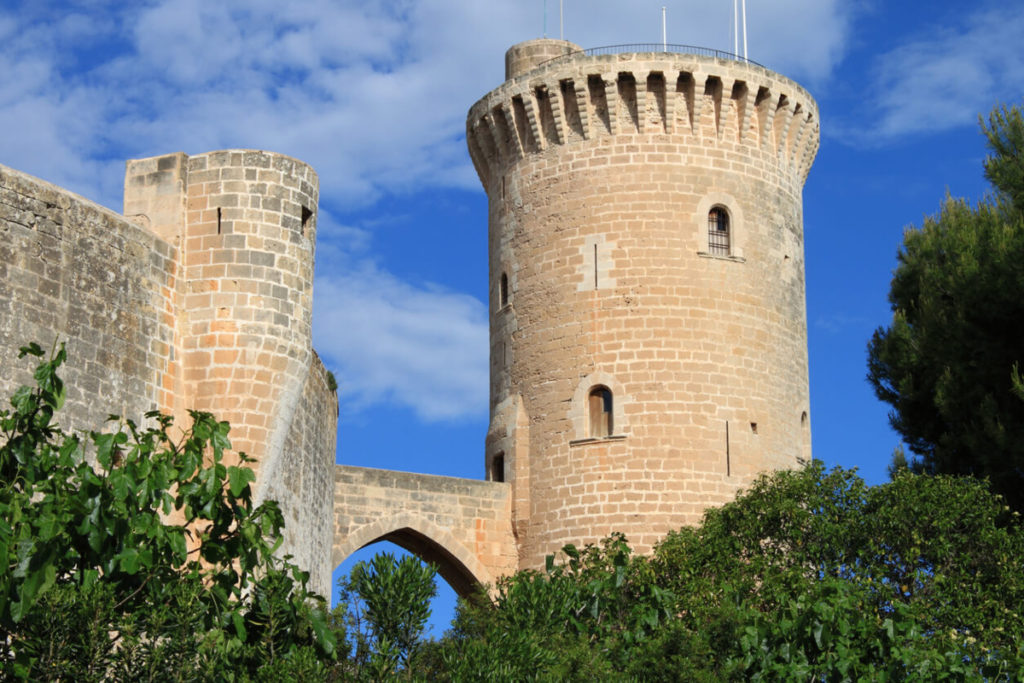 Bellver Castle is a 14th century Gothic castle located on a hilltop about 10 minutes west of Old Town Palma.
The castle is one of the few circular castles in Europe and was originally built for King James II of Majorca. It was subsequently used as the residence for the various Kings of Majorca until it became a military prison from the 18th to 20th centuries.
Today, visitors can explore the castle interior and exterior along with the onsite museum and gardens. You'll also get to enjoy some very impressive views of Palma down below.
Hours vary but Bellver Castle is typically open daily at 10:00 a.m. Admission is just a few Euros.
5. Royal Palace of Almundaina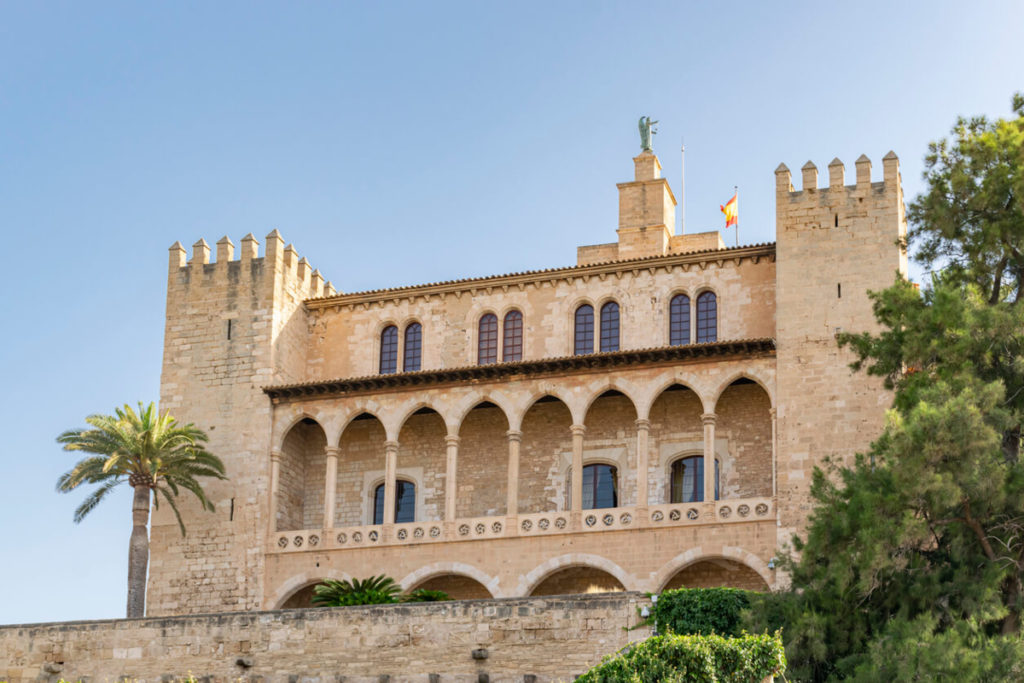 Another of the most popular things to do in Palma de Mallorca is to visit the Royal Palace of Almudaina. The historic palace dates back to the early 14th century and remains the local residence of the Spanish monarch even today.
The Royal Palace of Almundaina is open to visitors Thursday to Sunday from 10:00 a.m. to 6:00 p.m. The entrance fee is just a few Euro.
6. Arab Baths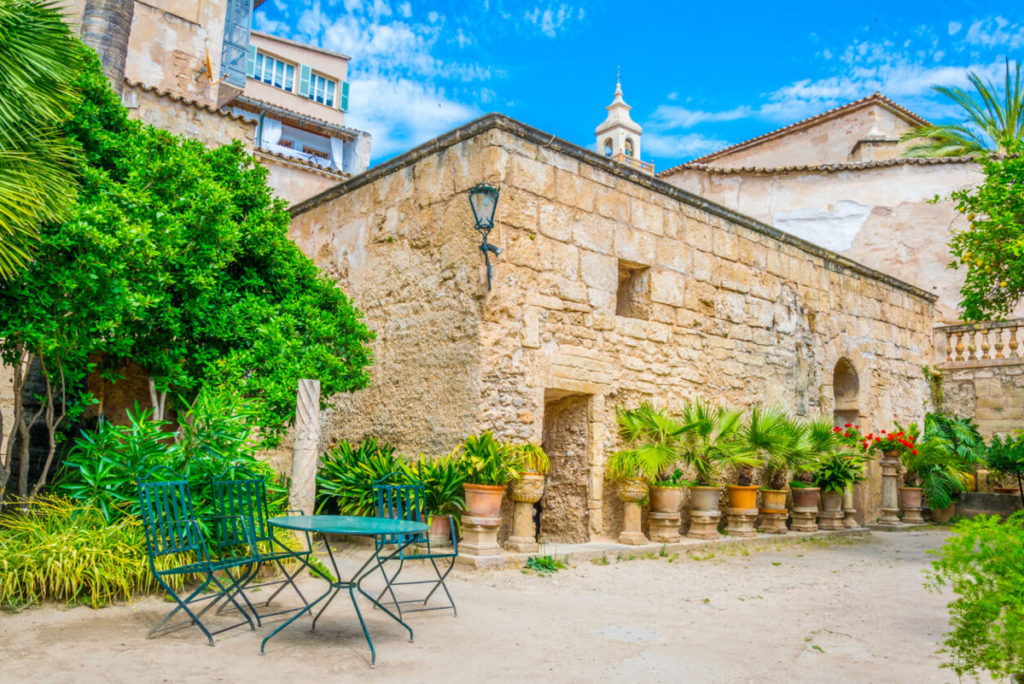 The Arab Baths are located in the city's historic Old Town area close to the Palace of Almundaina and the Palma Cathedral.
The Arab Baths, also known as Banys Arabs, date back to the 10th and 12th century and are one of the few remaining examples of Moorish architecture in Mallorca.
The Arab Baths are open daily beginning at 9:00 a.m. Closing times vary depending on the season.
7. Cathedral of Santa Maria of Palma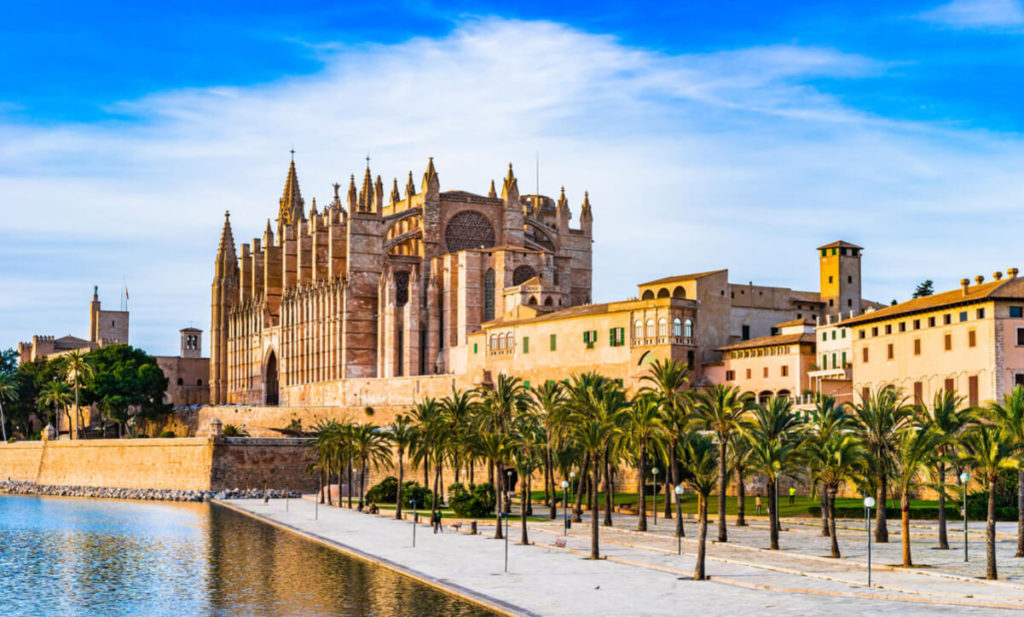 One of the most popular things to see in Palma de Mallorca is the Palma Cathedral, the Cathedral of Santa Maria of Palma. The cathedral is easily one of the island's most important Palma attractions.
This beautiful cathedral sits atop a hill overlooking the city and Mediterranean Sea down below. You can see the cathedral from just about anywhere in the city, but it's worth it to make the trip up the hill to see it close up.
The cathedral was finished in 1601 and was built on the location of a former Moorish era mosque.
The cathedral continues to provide worship services so visiting hours are limited. Tourists may visit the Palma Cathedral from Monday to Saturday between the hours of 10:00 a.m. to 2:15 p.m. Both guided and audio tours are available.
8. Palma Museums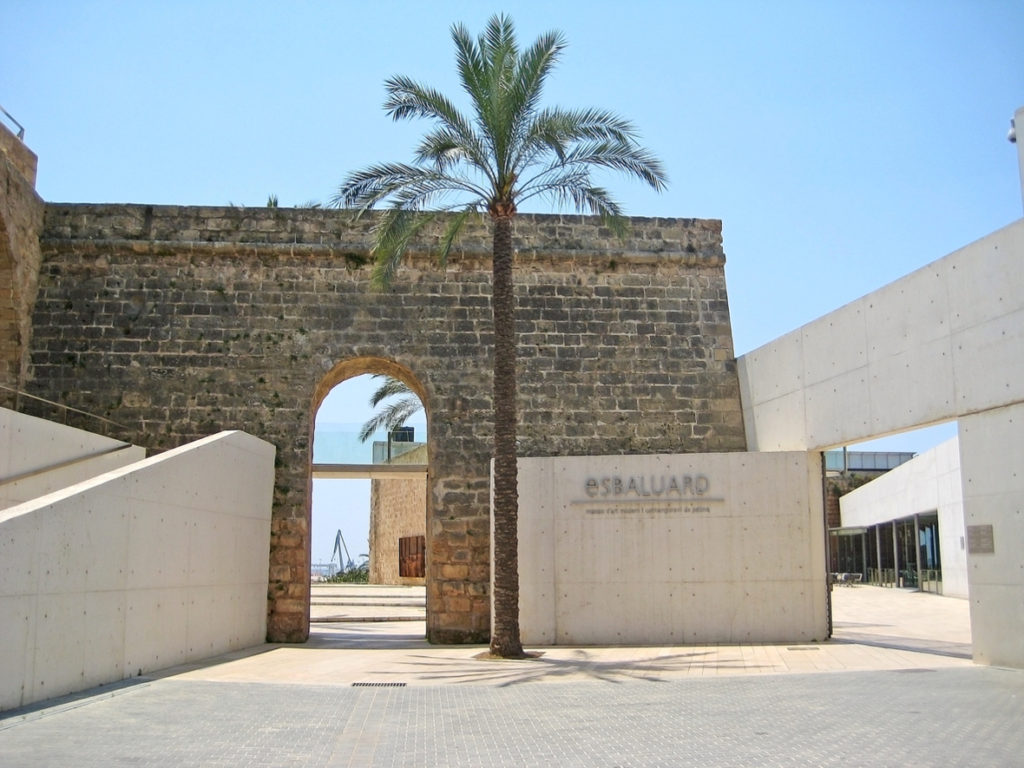 Another one of the best things to do in Palma is to visit the local museums. You'll find all sorts of museums around Palma de Mallorca including those showcasing both art and history.
Here are a few of the most popular museums in Palma.
Museum of Mallorca
Military Museum of San Carlos
Joan Miró Museum (Fundacio Miro Mallorca)
Palau March Museum
Es Baluard Museum of Modern and Contemporary Art
The Museum of Mallorca and Es Baluard Museum of Modern and Contemporary Art were two of my favorites. I recommend stopping in for a visit when you're in the area. The Mallorca museum is near the Old Town area and the art museum is near the city center.
9. Palma Markets
Palma, like many cities and towns across Europe, is home to many local markets. If you're a foodie like I am or maybe just want to learn more about the local culture then you definitely want to check out the markets while in Palma.
As you walk around Palma you'll find both indoor and outdoor markets including many in the Old Town area. Here is a short list of local markets I recommend visiting:
Mercat 1930
Mercat de l'Olivar
Mercat de Santa Catalina
Mercat 1930 is especially cool. You'll find all sorts of prepared food and drinks here. It's a great place to go for dinner and a cocktail or two.
10. Go Sailing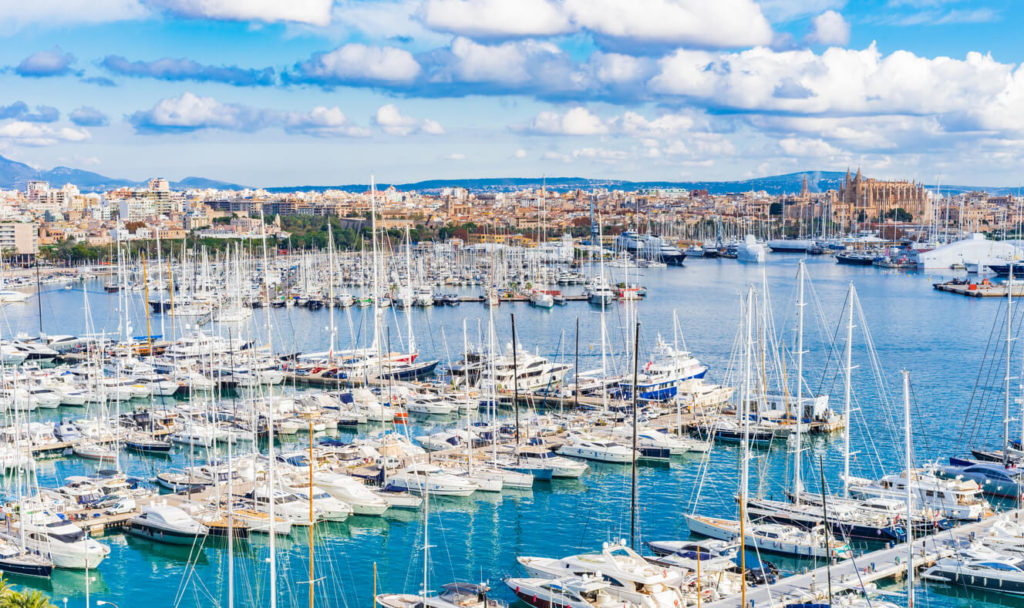 Since you're on an island in the Mediterranean, you might as well take full advantage of your location and spend some time out in and on the water.
If you enjoy viewing marine life, I recommend taking a boat trip out to do some snorkeling or scuba diving. You can also hire a sail boat to take you around the island to the various beaches and coastal areas.
You can click the button below to see available boating adventures around Palma.
11. Olive Oil Tasting at Son Moragues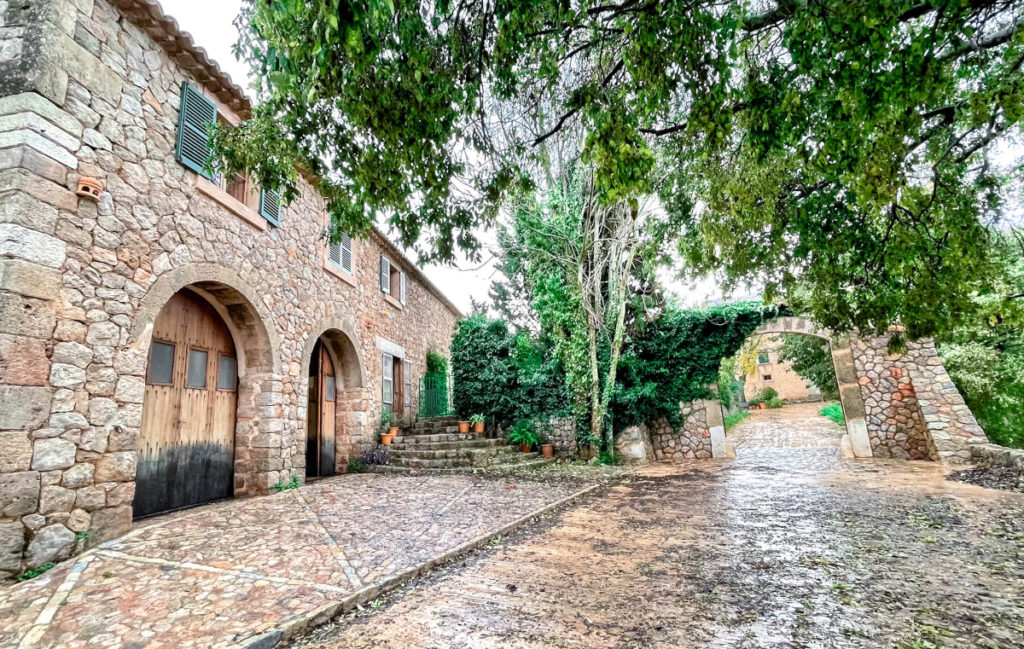 If you've never been olive oil tasting before I recommend giving it a try while in Mallorca. During my visit I attended an olive oil tasting at Son Moragues, which is located about 25 minutes north of Palma Old Town.
Before our tasting we were led through the olive groves where we got to learn about how olives are grown and harvested. We then got to see where the olive oil is made and learn about the process of making olives into high quality, delicious olive oil.
Afterwards, we had a tasting of four different olive oils so we could taste the difference in quality and preparation between the various oils.
The tasting was also paired with fresh breads, jams, and cheeses. It was a delightful experience.
If you have the time and you're interested in learning more about olive oil, I think you'll enjoy this experience as well. You can learn more about options for olive oil tasting at Son Moragues.
12. Wine Tasting
One of my favorite things to do in Palma is to go wine tasting. Since the island of Mallorca is known for its incredible food and wine, you really should not skip this one.
During my visit I attended a wine tasting with Mesquida Mora. The tasting was paired with traditional Mallorcan dishes and we even got to dine in an old windmill (pictured above).
I think the most convenient way to experience the best wines in Mallorca is through a guided tour. This way you have someone to drive you while having the opportunity to sample all the best wines.
Plus, you'll learn all about Mallorcan wines and a bit more about Mallorca in general on a tour like this. You can book a wine tour from Palma via the button below.
13. Old Town Palma de Mallorca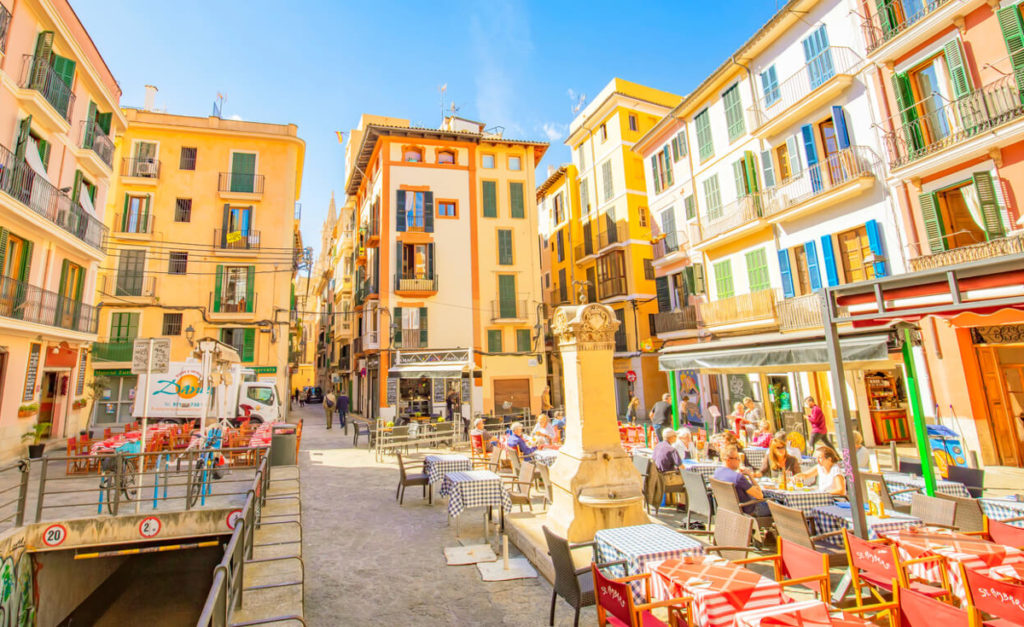 Exploring Old Town Palma is an incredibly good time. The Old Town area is beautiful and filled with historic buildings, local boutiques, markets, and tapas bars and restaurants.
One of my favorite things to do in Palma Old Town is to enjoy a night out on the town. This is the most fun part of the city on nights and weekends, so be sure to have a night out here while you're in town.
In the evenings you can stroll through the narrow alley ways hopping from tapas bar to tapas bar just like the locals do.
I also enjoyed this area in the early morning hours. I recommend ordering a coffee from one of the local restaurants then grabbing a seat outside and just enjoying the view.
14. Palma Resorts and Hotels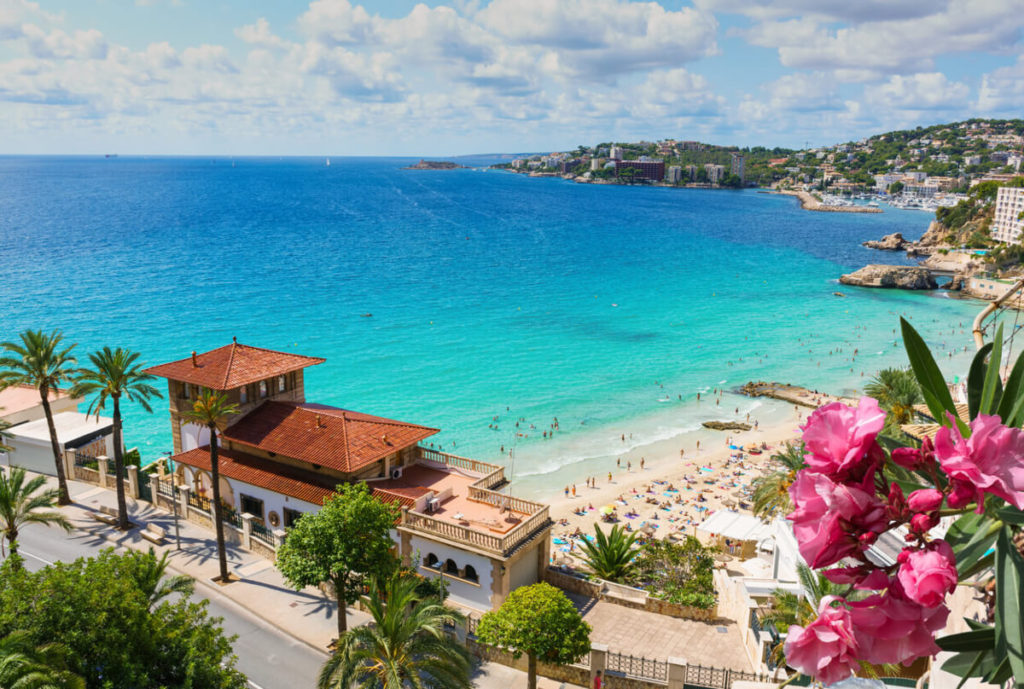 If you're looking for a nice place to stay, the city of Palma has many great hotels and resorts to choose from. You'll find accommodations for any budget so I recommend finding a place to stay near the things you'd like to see.
Here are a few popular hotel options around the city.
AC Hotel Palma: If you're looking for an affordable Marriott property in Palma I recommend staying at the AC Hotel. This is where I stayed during my visit and I enjoyed my stay here. The only negative about this hotel is that it's a 25 minute walk to the Old Town area.
Es Princep: This is a luxury hotel located right between the water and Old Town area. They have a beautiful rooftop pool and nicely decorated and comfortable rooms.
Hotel Basilica: This is another upscale hotel located steps from the Old Town area and a short walk from the Cathedral. They also have a rooftop pool with fantastic views of the cathedral.
Melia Palma Bay: If you'd like to be close to the beach or the Palma Convention Center, this is the perfect hotel. This is a midrange hotel with modern rooms and ocean views.
If you didn't find what you're looking for above you can find more Palma hotel options here.
15. Day Trips From Palma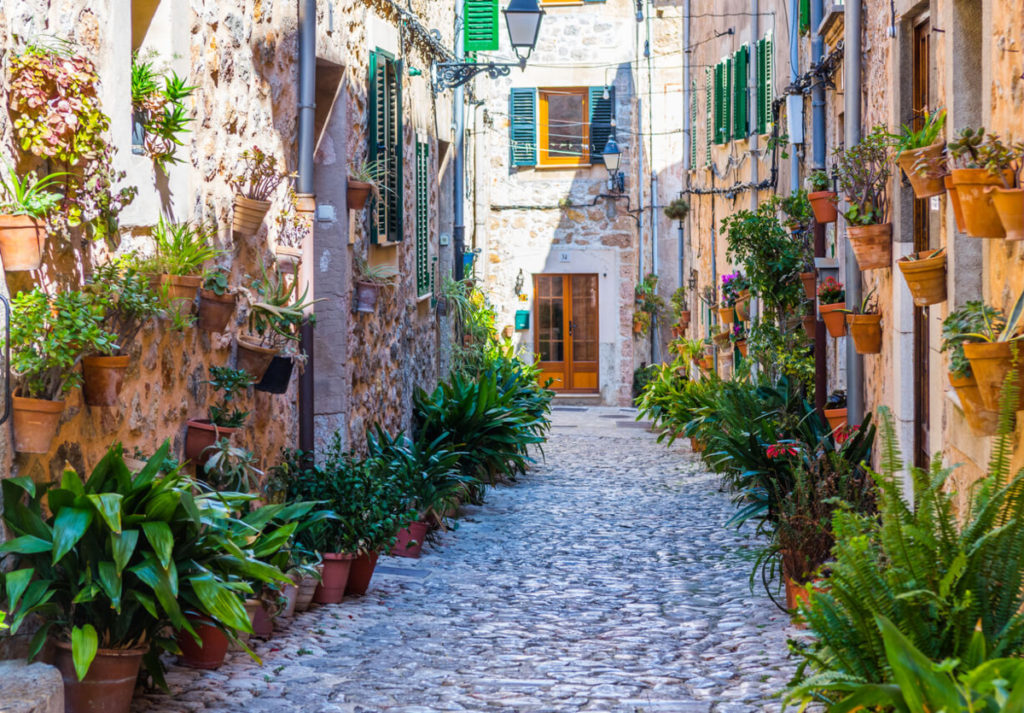 Since Mallorca is a fairly small island that's easy to navigate, I recommend planning a few day trips from Palma during your visit.
Some of the most popular guided day trips from Palma include the following destinations:
The Caves of Drach: These are sea caves carved out by the Mediterranean located one hour east of Palma near the coast. This is one of the most popular attractions on the island.
Sóller: Soller is located about 30 minutes north of Palma in the Tramuntana Mountains and is considered one of the most beautiful towns in Mallorca. The best part is that you can get there via a historic wooden train that departs from Plaza Espana right in Old Town. You can also take the wooden train a bit further to Port Soller, an old fishing village along the coast.
Bay of Alcudia: The Bay of Alcudia is located on the north end of Mallorca and is a popular destination for swimming and snorkeling.
If you have your own transportation I recommend visiting more of the beautiful coastal areas around the island. Here are a few popular destinations:
Albercutx Watchtower
Mirador es Colomer
Cala Varques
Sa Calobra
Calo des Moro
Cala Figuera
I think any of the above options will make for a great day trip. If you have extra time consider taking more than one or even spending a few days outside of Palma visiting the local towns.
I hope you've enjoyed this guide to 15 Things to Do in Palma and that I've inspired you to plan a visit of your own. As always, thanks for reading.
If you're planning a visit to Mallorca, this guide to the best things to do…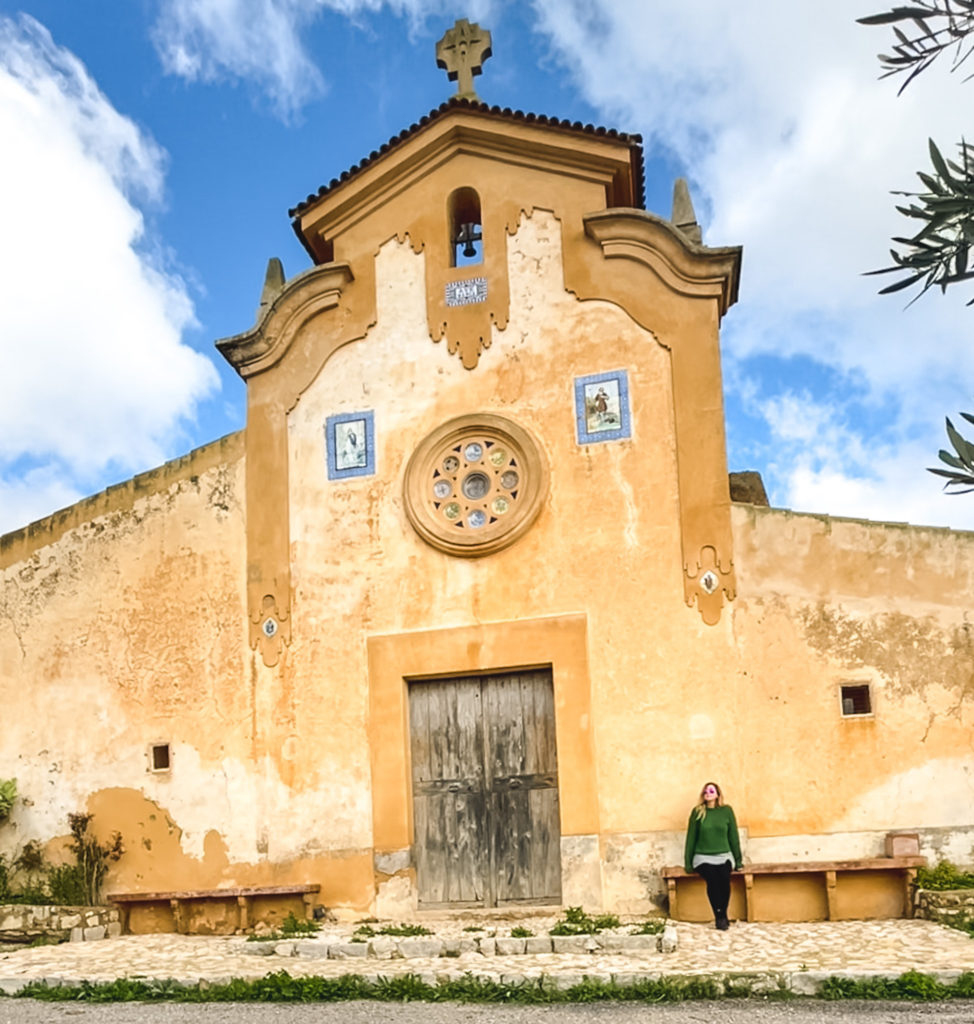 A complete guide to traveling alone in Barcelona for first time visitors including tips for…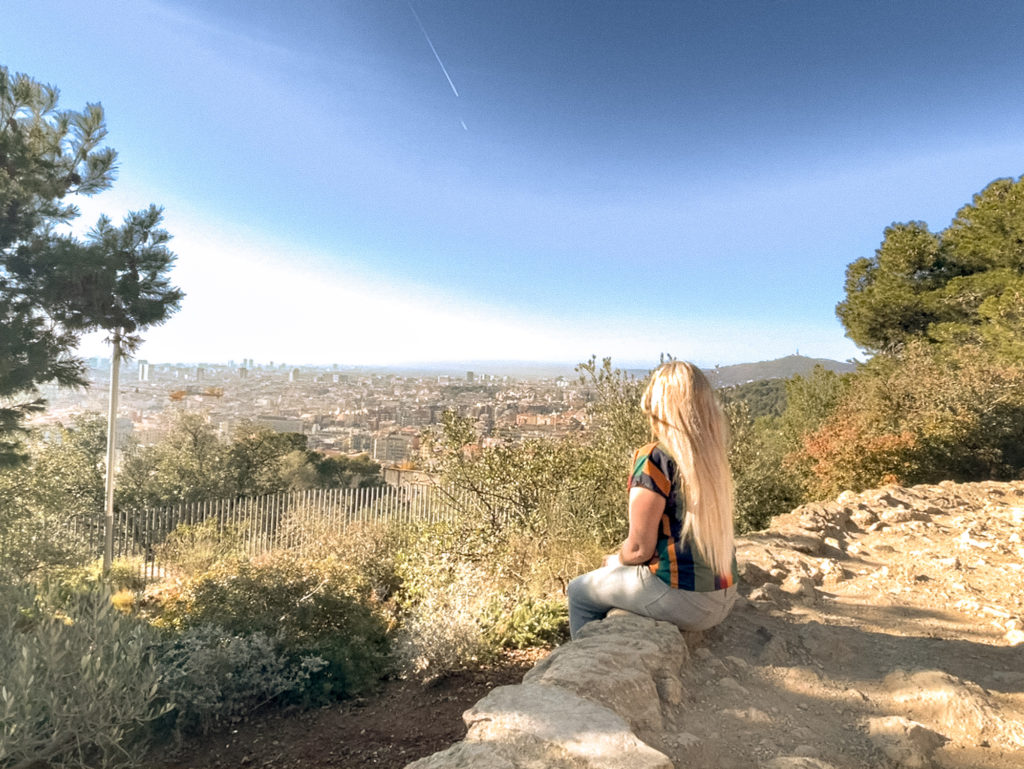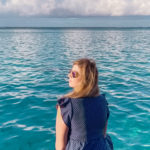 Eden Fite
Part-time Traveler | Dog Lover | Avoider of Crowds
I help busy people find creative ways to travel more.