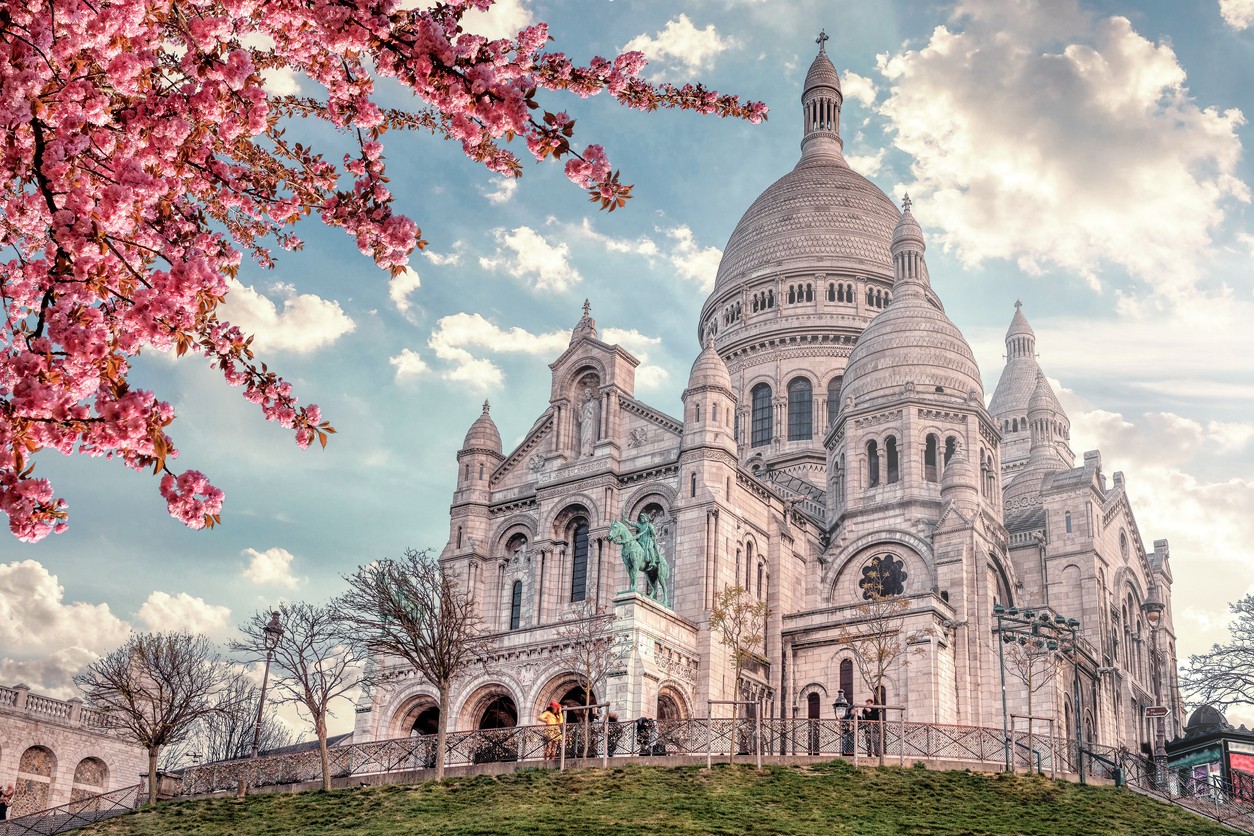 If you're planning a trip to Paris, or maybe just dreaming about one, you'll want to include a few of these must have Paris experiences in your itinerary.
There's so many things to see and do in Paris, that you'll have no trouble finding ways to fill your time, but a little planning can turn a good trip into a great one.
If this happens to be your first visit, adding some of these Paris experiences will really make your trip memorable.
But once you read through my list and pick a few experiences in Paris to add to your itinerary, make the rest of the trip your own.
There's something for everybody to enjoy in Paris, so seek out activities you know you'll enjoy.
Here are my own Top 10 Must Have Paris Experiences.
10 Must Have Paris Experiences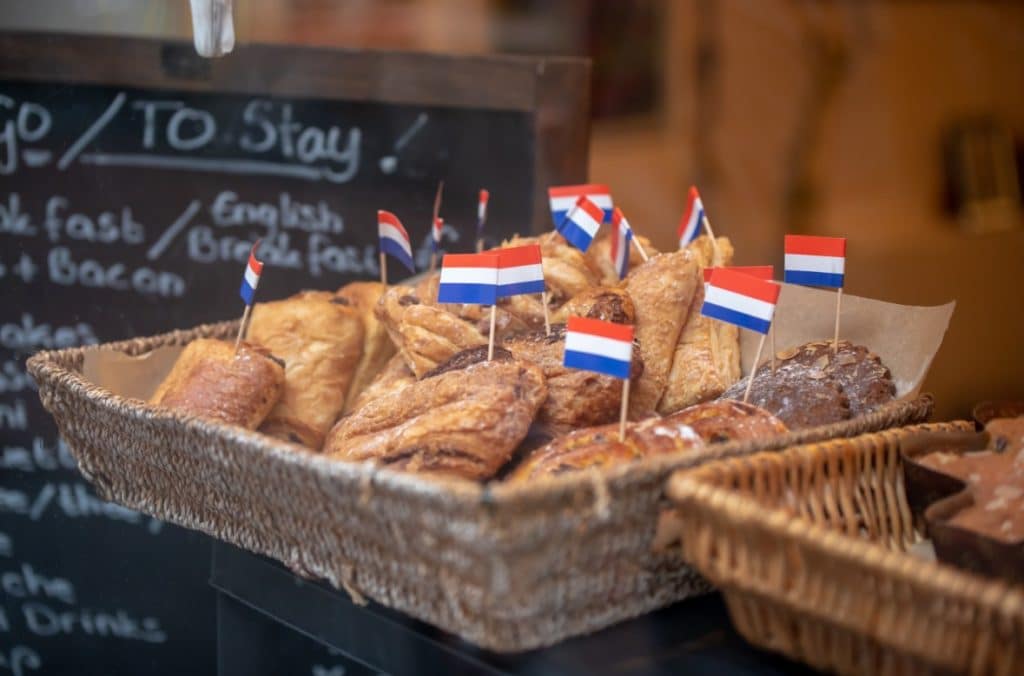 1. Sample the pastries
Nobody makes bread and pastries like the French.
So if you're looking for the most indulgent Paris experiences to add to your itinerary, consider including several stops at some of the city's best local bakeries.
When I visit Paris I always head to a cafe first thing in the morning. I order a capuccino and a Pain au Chocolat (chocolate croissant), sit by a window, and just enjoy watching the city wake up.
Now normally, I would never start each day with a decadent pastry like a chocolate croissant, my body would surely revolt, most likely by doubling in size! But these experiences in Paris are what make the trip special to me.
But believe me, the croissants are amazing. Plus it's a simple and fast way to get your coffee and a quck snack so you can get to exploring the city.
I personally love Ble Sucre, in the 11th Arrondissement, or Eric Kayser, which you can find all over the city.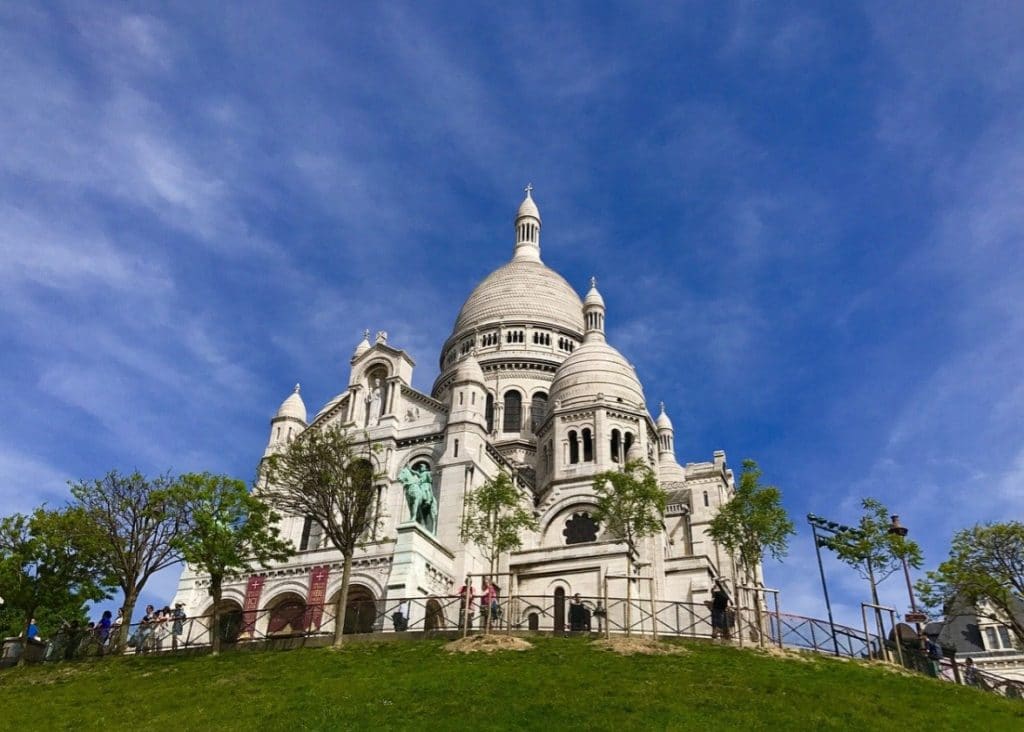 2. Watch the sunrise from the Sacre Couer
If you can get up to the Sacre Couer for sunrise, you may find yourself the only person there, with some of the best views of the city all to yourself.
There's a large viewing platform just down the steps from the Sacre Couer. It makes the perfect spot for one of the best Paris experiences, watching the sunrise over the city.
The Sacre Couer sits on top of a large hill in the Montmartre neighborhood, so it offers beautiful views of the city any time of day, but it's espcially nice at sunrise or sunset.
Plus, the Sacre Couer is obviously an attraction itself, and it also opens at 6:00 a.m. So if you've been meaning to see the inside, the early wake up time to catch the sunrise will be all the more worth it.
Admission to the Sacre Couer is free. If you arrive before 7:00 a.m., you'll likely be one of the only people there, so you won't have to worry about crowds or waiting in line to get in.
If you'd like to make it easy to catch sunrise at the Sacre Coeur, consider staying at a hotel in the Montmartre neighborhood. Hotel des Arts is a popular option, and it will save you the hour or so it takes on the train to get there.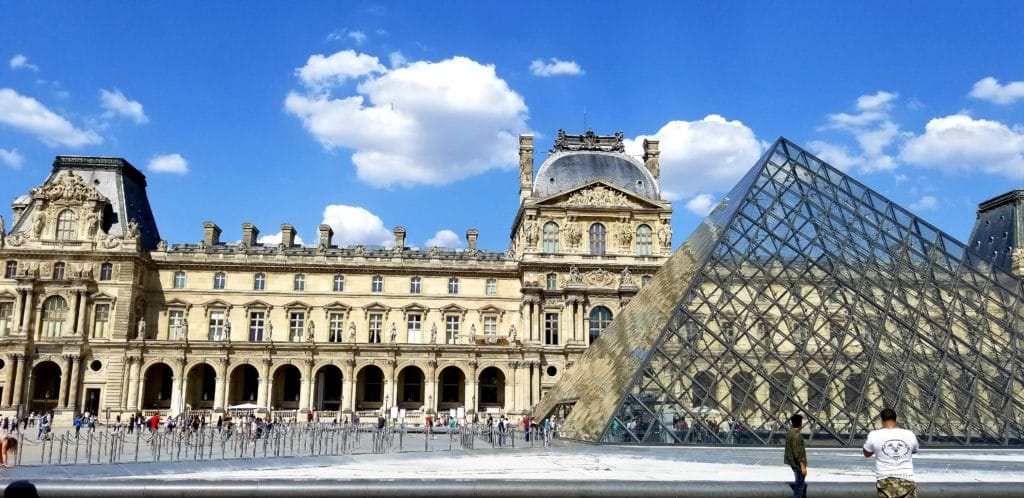 3. Visiting the Louvre Musuem
One of the most popular experiences in Paris for any first time visitor is a tour of the Louvre. While the Mona Lisa is by far the Louvre's biggest attraction, I promise you, there is so much more to see.
Try to arrive early if you can to avoid the crowds and get some photos of the pyramid outside before heading in.
Another option is to take advantage of the Louvre's late hours, which occur in the evening and also come with lighter crowds.
If museums are really your thing, you could easily spend an entire day here. Otherwise, plan for two to three hours to make the most of your time.
Always, always, always, purchase your ticket to the Louvre online in advance. You do not want to stand in that line for two hours.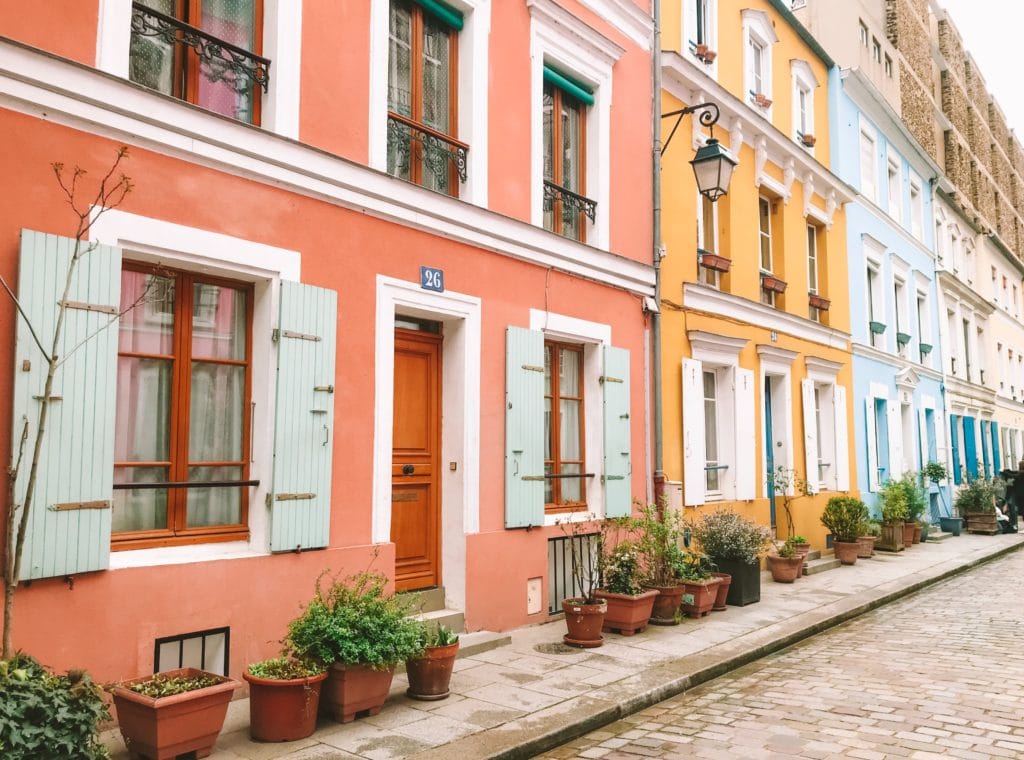 4. Take a stroll down Rue Cremieux
If you're like me and drawn to pretty buidlings with bright colors, make your way over Rue Cremieux.
Rue Cremieux is a residential street in the heart of Paris lined with houses painted in pretty pastels. Potted green plants line the sidewalks and dot the windows.
The street makes an excellent spot for photos, but do be kind to the residents living there. I hesitated including this location in my post out of respect for the home owners, but honestly, the cats already out of the bag on this one.
So if you're going to visit just please be quiet, don't leave a mess, don't damage anyone's property, and don't linger too long.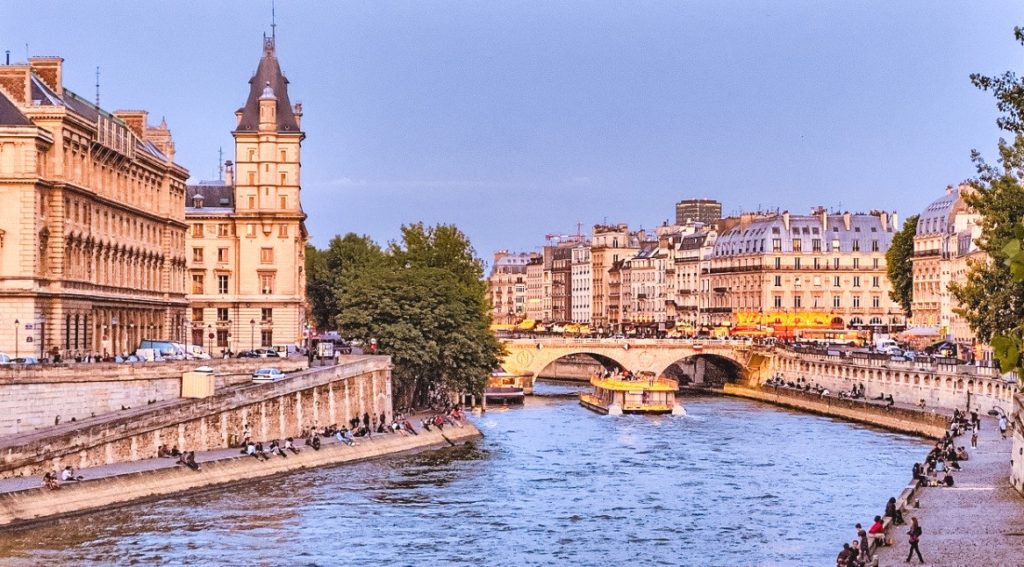 5. Enjoy a bottle of wine along the Seine
Parisians love to sit and relax along the Seine River. Many locals will meet up with friends or lovers to talk, relax, and watch the boats go by.
Many will also bring a bottle of wine or even a picnic lunch to share. If you'd like to make some friends, consider brining an extra glass or two. Parisians are much friendlier than they're given credit for. Besides, who would turn down a glass of wine?
There are many spots along the River Seine that are perfect for hanging out, but one of my favorites is near the Pont Neuf Bridge and Notre Dame Cathedral. Canal Saint Martin is another popular spot.
If you'd prefer to get on the water, there are Paris boat tours available as well. Some even include dinner and drinks.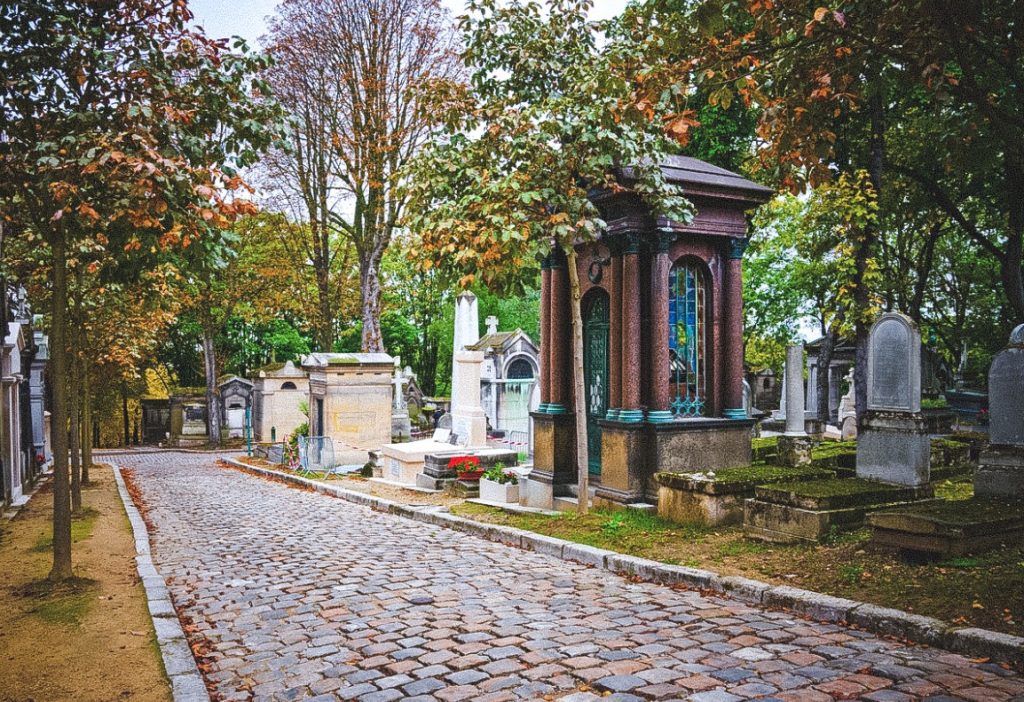 6. Take a walk through Pere Lachaise Cemetery
One of the most unique Paris experiences is to take yourself on a walking tour of the famous Pere Lachaise Cemetery.
The beautiful garden cemetery is located in the 20th Arronissment. It was the first municipal cemetery in Paris and is currently the most visited necropolis in the world.
Many famous people have been buried here including Eugène Delacroix, Jacques-Louis David, Georges Bizet, Frédéric Chopin, Georges Seurat, Oscar Wilde, Sarah Bernhardt, Isadora Duncan, Gertrude Stein, Colette, Edith Piaf, Marcel Marceau, Richard Wright, Yves Montand, and Jim Morrison.
Jim Morrison's burial site is the most visited in the cemetery. You will usually find others visiting the site during your visit as well, so it is not difficult to find.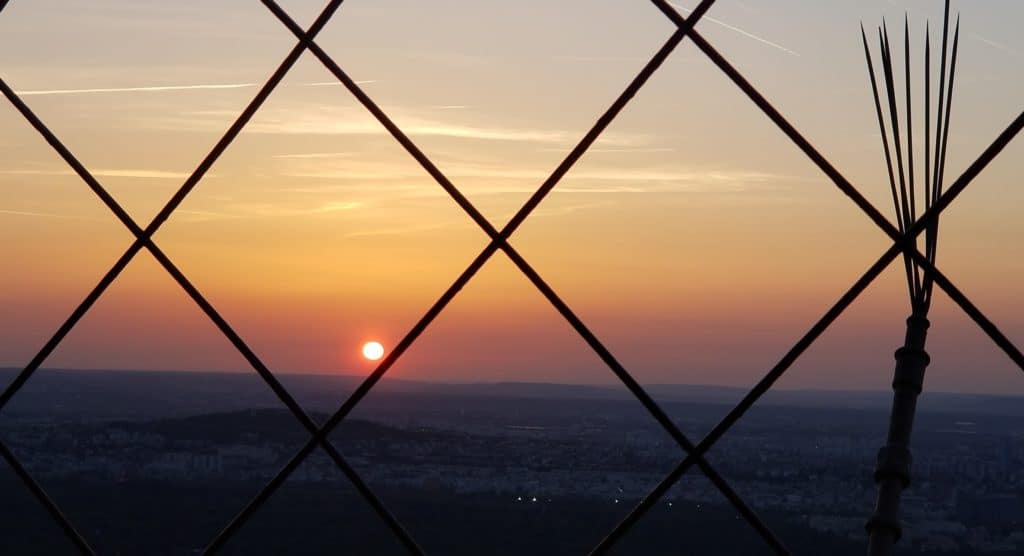 7. Watch the sunset from the top of the Eiffel Tower
For one of the most truly romantic experiences in Paris, head to the top of the Eiffel Tower for sunset. It's a total bucket list experience and one I'm sure you'll always remember.
Plan to arrive an hour or so before sunset so you can catch golden hour, but also so you can appreciate the best views over Paris in the whole city. Bring your best camera for this one, you'll be taking a lot of pictures.
I also recommend picking up a glass of Champagne from the Champagne bar inside the tower on the top floor. It's the perfect way to celebrate the occasion.
Be sure to book your tickets to the top of the Eiffel Tower well in advance. The best times sell out quickly, and trying to catch the sunset is a popular idea.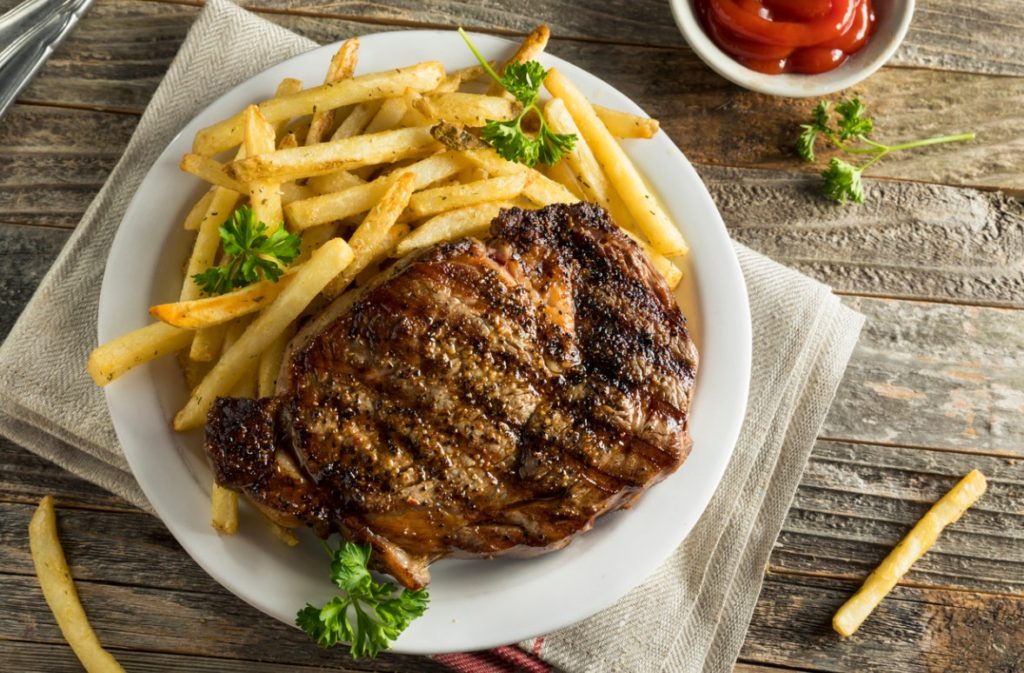 8. Enjoy French cuisine
The food of France is rich and delicious. It's worth taking the time to sample local dishes while you're in town, even if some of the most popular items are a bit outside your comfort zone (I'm talking about you snails).
Even if you're not willing to chomp down on a squishy snail to try escargot, you can always try the cheese, French onion soup, steak and frites, ratatouille, quiche, or a fresh Nicoise salad.
To make your time in Paris extra special, consider making reservations at one of the city's best restaurants.
You might as well try the best of the best since you're here, it'll be a nice way to treat yourself before you head back home.
Another great way to try a variety of French foods is to join a Paris food tour.
There are plenty of great options available, and many are able to accomodate a variety of dietary restrictions. It's also a great way to meet other travelers if you're traveling solo.
If you want to sample French cuisine but you're on a budget, pick up some cheese and a baguette from one of the local bakeries. You can't go wrong with bread in Paris.
Another great option is to try some of the local street food. Keep an eye out for food carts as you're walking around exploring the city.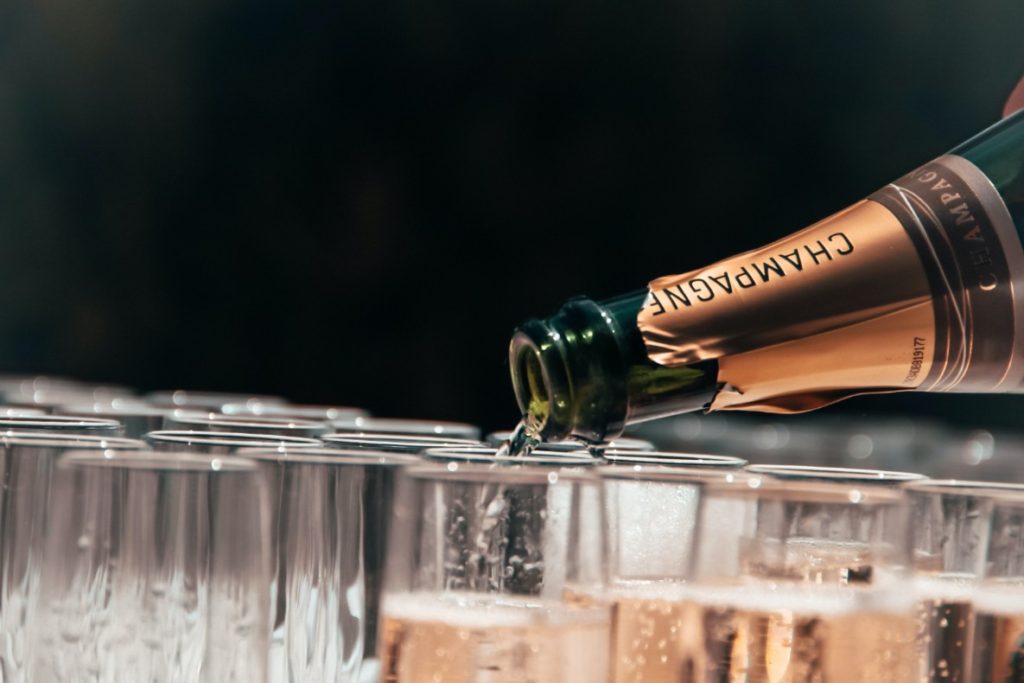 9. Visit a Champagne bar
France is known for many things, exceptional fashion, perfect pastries, quality cheese, but my personal favorite is the Champagne.
With the Champagne region just an hour away, Paris is one of the best places in the world to drink Champagne.
Visitors will find Champagne bars and lounges all over the city. Maybe try more than one so you can get the full experience (you know, for good measure).
If Champagne isn't really your thing, many local bars and restaurants make cocktails out of champagne as well. Give it a try, you might like it more than you thought.
Once you're finished with the bubbly, be sure to check out Paris' many other bars, lounges, and clubs.
As you'd expect, the city has one of the best nighlife scenes on the planet, so take advantage while you're there. No matter what you're into, you will find something fun to do in Paris at night.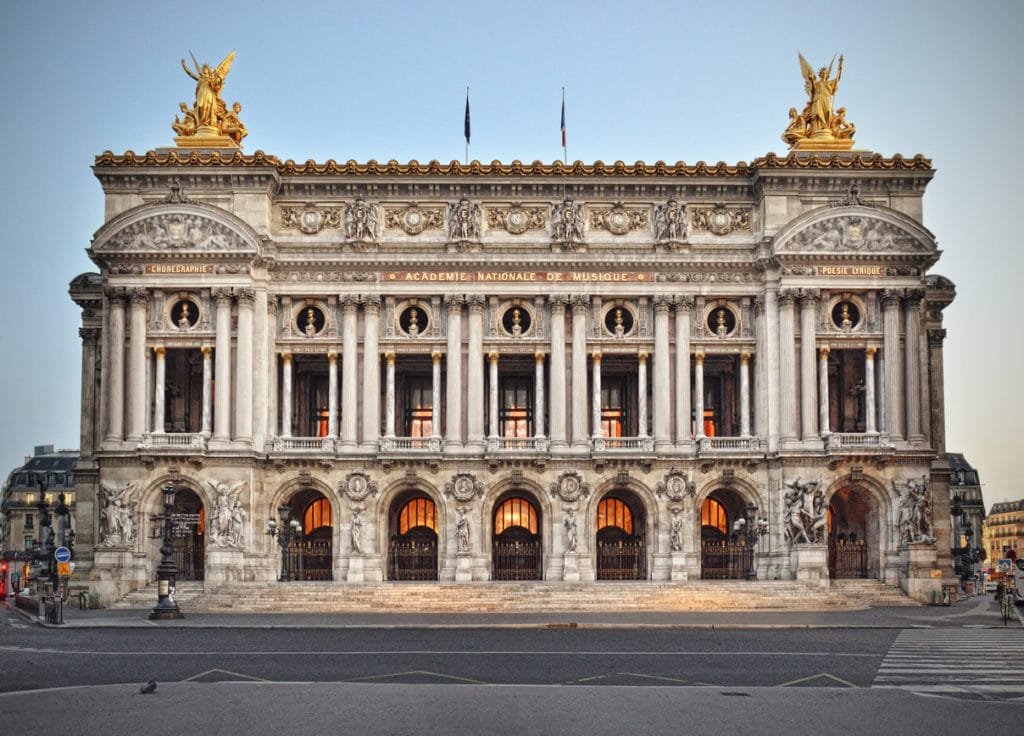 10. Catch a performance at the Paris Opera House
If you're looking for one of the fanciest experiences in Paris, consider getting tickets to a performance at the Paris Opera House, or Palais Garnier.
Palais Ganier is considered one of the most popular opera houses in the world. It's an opulent 1,979 seat venue featuring year round performances of all kinds, ranging from opera to chamber music to ballet.
Once you know your travel dates, you will want to pick up tickets as soon as possible. The best seats sell out quickly.
Also, don't forget to pack your best cocktail attire. You'll always want to dress to impress when in Paris, but even more so when attending the opera.
If you forget to pack something nice, you can always go shopping at Galeries Lafayette, one of the city's most popular department stores.
If the opera doesn't sound fun to you, consider a night at the Moulin Rouge for burlesque. It's pretty much just for tourists, but it's also a good time.
There are multiple shows throughout the day. I recommend getting tickets to an earlier one so you have time to go out afterwards.
There's actually some great bars in the neighborhood surrounding the Moulin Rouge that you can hit up after the show. Just follow the people, you can't miss them.
I hope you've enjoyed this post about my top 10 Must Have Paris Experiences and that I have helped you plan your next trip to this beautiful city. If you enjoyed this post please consider sharing it. Thanks for reading.
Book Your Trip
Find the best flight deals by using Google Flights, then book direct with the airline. This is the search engine I use to compare flights and prices before booking my own trips.

BOOK YOUR ACCOMODATION
I recommend searching for hotels through Booking.com to compare hotels on amenities, location, and price. If you are a member of a hotel's rewards program, always book direct with the hotel. If you are not loyal to a specific hotel brand, using Booking.com for the best price.

TRAVEL INSURANCE
Travel insurance is more important than ever. For just a few dollars a day you can protect yourself and your trip. I personally use World Nomads, but whomever you choose, don't skip out on travel insurance. It can literally save you thousands of dollars.


Want to save it? Pin it.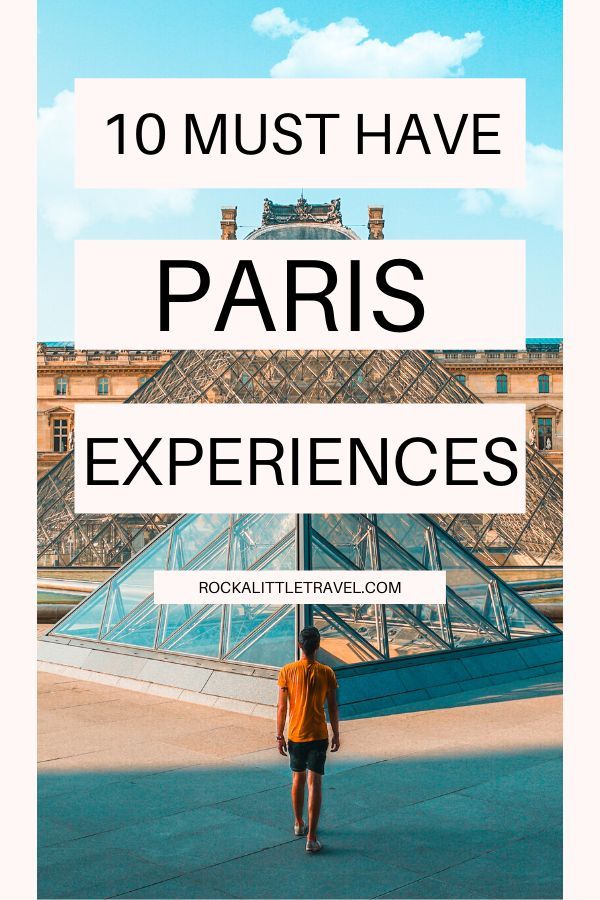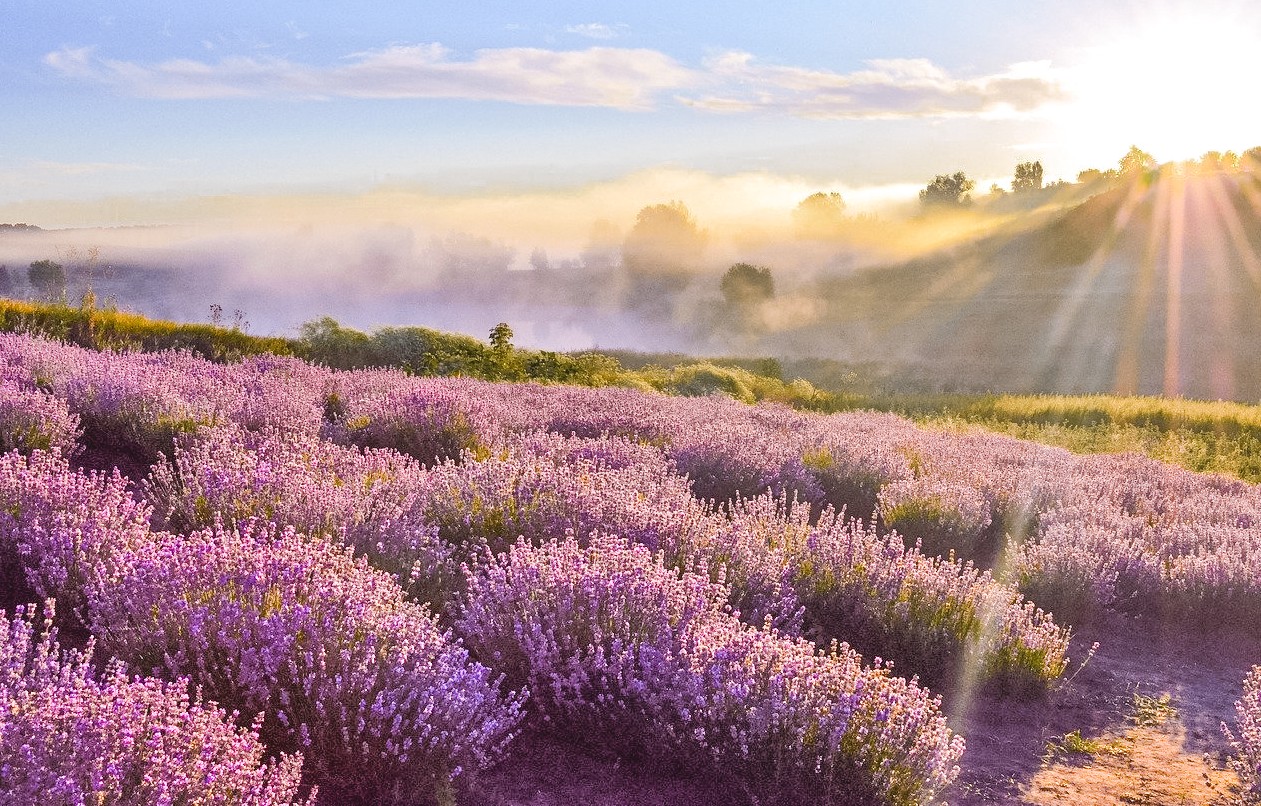 Once you've had all the must-have Paris experiences you can handle, it's time to branch out and explore French life outside the capital. I've put …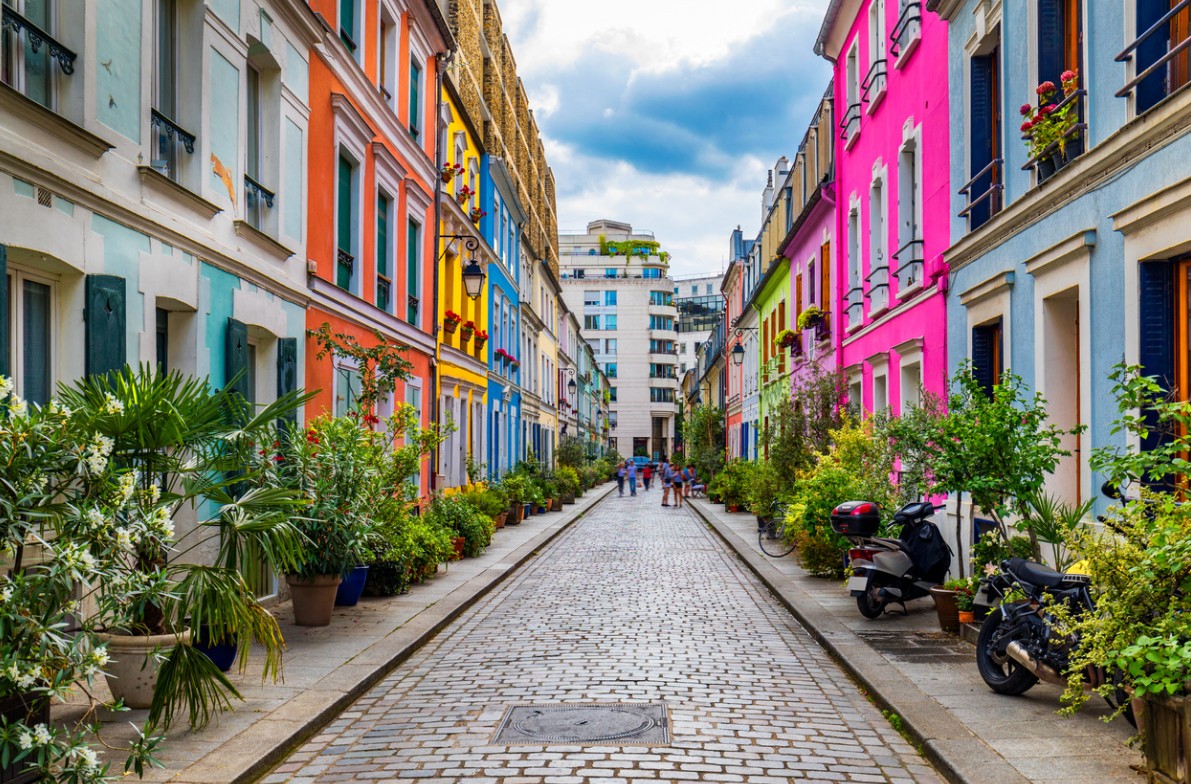 Photo by Da Liu If you're planning a visit to the French capital, you may be wondering where you'll find the best photo spots in Paris. …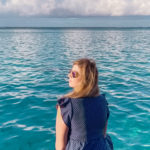 Eden Fite
Part-time Traveler | Dog Lover | Avoider of Crowds
I help busy people find creative ways to travel more.