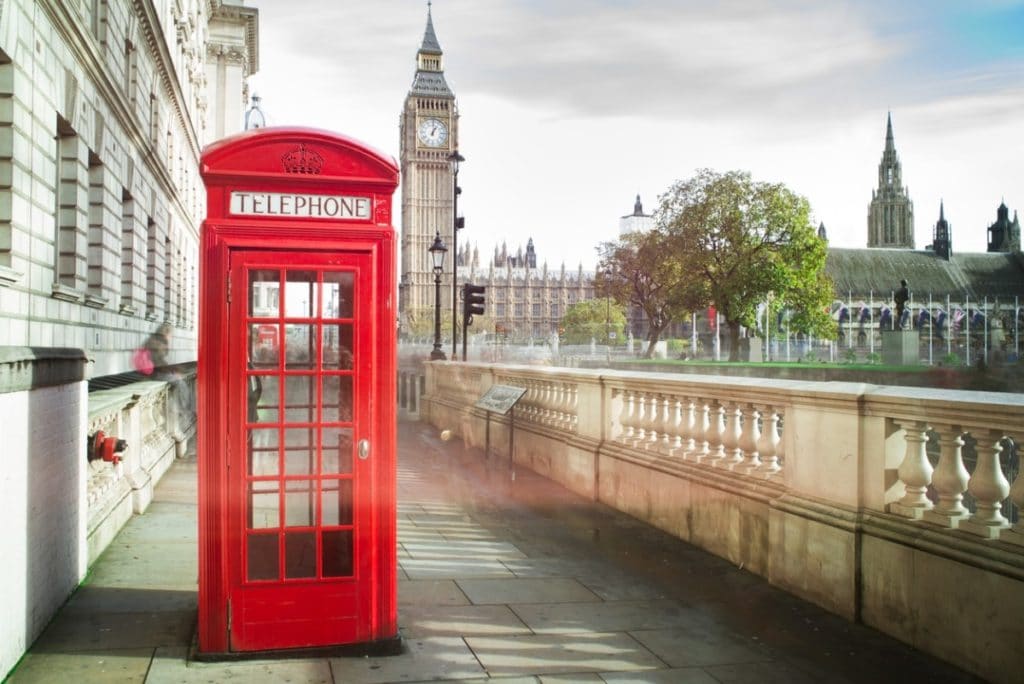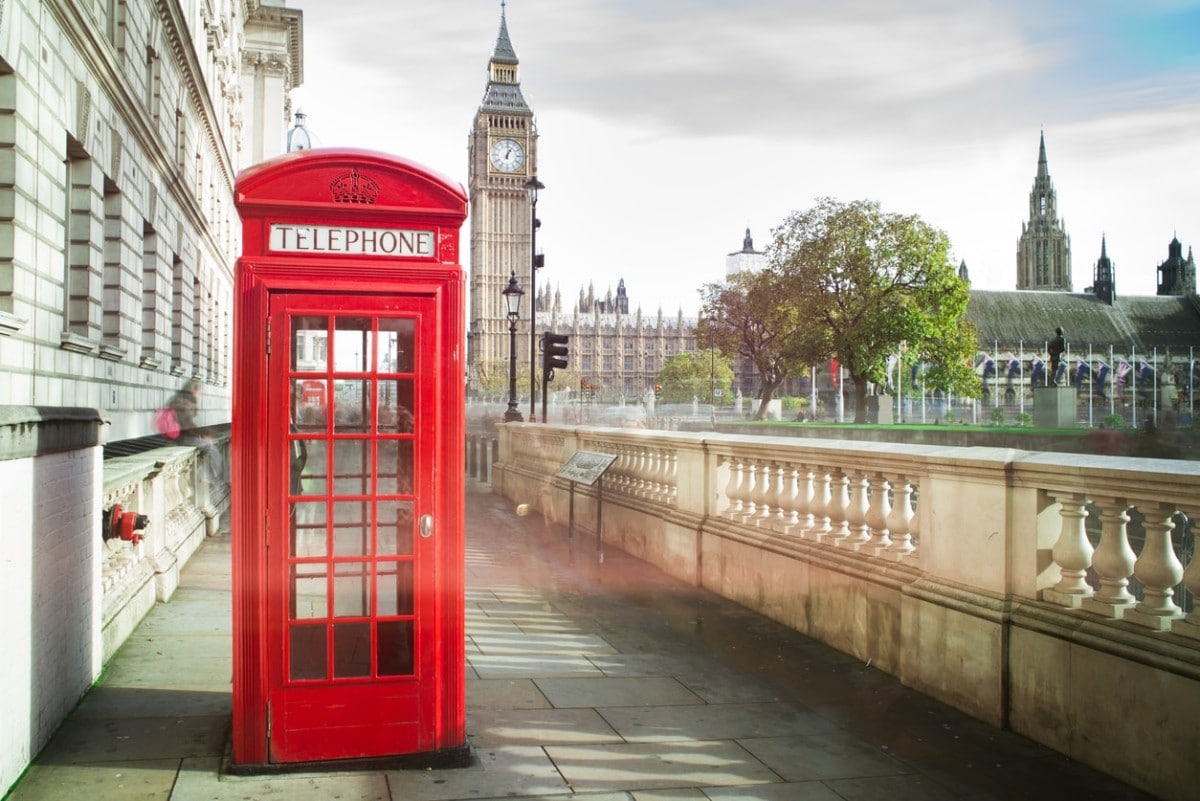 If you need to ask about reasons to visit London, chances are, this is going to be your first visit. Whether you plan to be in town for several days, or maybe just hoping to see London in a Day, you'll never run out of things to see and do in this crazy, fun city.
Fortunately for you, London has a great public transportation system, so getting around the city will be nice and easy. This means you'll get to see a lot, even with limited time to explore.
So what are we waiting for?
Here are my Top 10 Favorite Reasons to Visit London.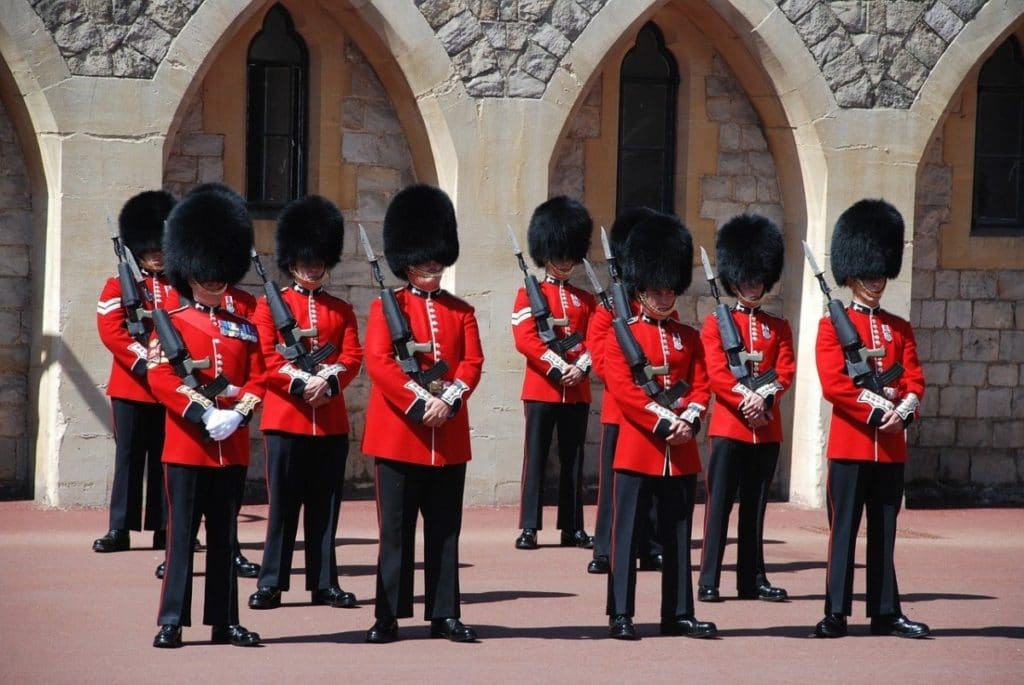 1. British Culture
Some of the most well known aspects of British culture involve the monarchy and royalty. The Queen of England is easily the most famous monarch in the entire world.
Many tourists and first time visitors to England will prioritize a visit to Buckingham Palace in order to see the famous Changing of the Guard.
The British are also known for thier lively and fun pub culture. You'll find pubs all over England, and I strongly encourage you to find yourself inside one at least once during your visit. Order the fish and chips and a pint and just have a good time.
In addition to the above aspects of British culture, they are also known for their incredibly good manners and high-brow sense of humor, both of which are prefectly paired with a dash of attitude. The Brits are fun, and they want you to know it.
What's especially awesome about British cutlure is their exceptional level of tolerance for all kinds of people. British society is very progressive when it comes to the inclusion of all indivicuals, regardless of race, ethnicity, national origin, sexual orientation, etc.
Their openness makes London a great place to be if you're part of the subcuture or counterculture. Which partially explains why so many amazing artists and musicians are from here.
Another important aspect of British culture is the tradition of afternoon tea, which brings me to one of my other favorite reasons to visit London.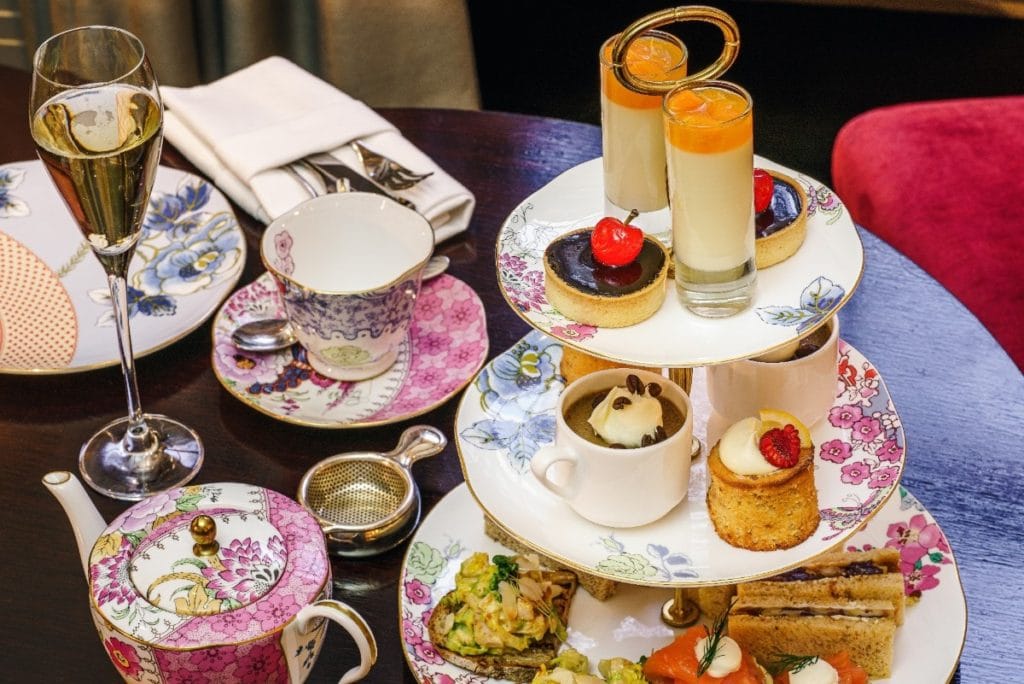 2. Afternoon tea
Afternoon tea in London is a cultural institution. For visitors from North America, or elsewhere in the world, afternoon tea is a unique and fun experience for those looking to enjoy a part of the local culture that they don't have back home.
All over London there are thousands of restaurants that serve afternoon tea, each with its own character and atmosphere. Many of the most popular spots for afternoon tea require reservations in advance.
It should be noted, smart casual attire is suggested for the higher end afternoon tea experiences.
Other afternoon tea experiences are more casual and walk ins are easily accepted. Either way, you'll want to plan accordingly for the experience you want to have. If you plan to partake in afternoon tea at The Ritz or The Shard, make those reservations in advance.
But if you don't take your afternoon tea so seriously, you can likely find a spot offering a more local experience just by walking around the city. You can always ask the front desk at your hotel for suggestions as well.
No matter which experience you decide to go with, please don't skip afternoon tea. Those little sandwiches and desserts are fun to eat, you don't want to miss out.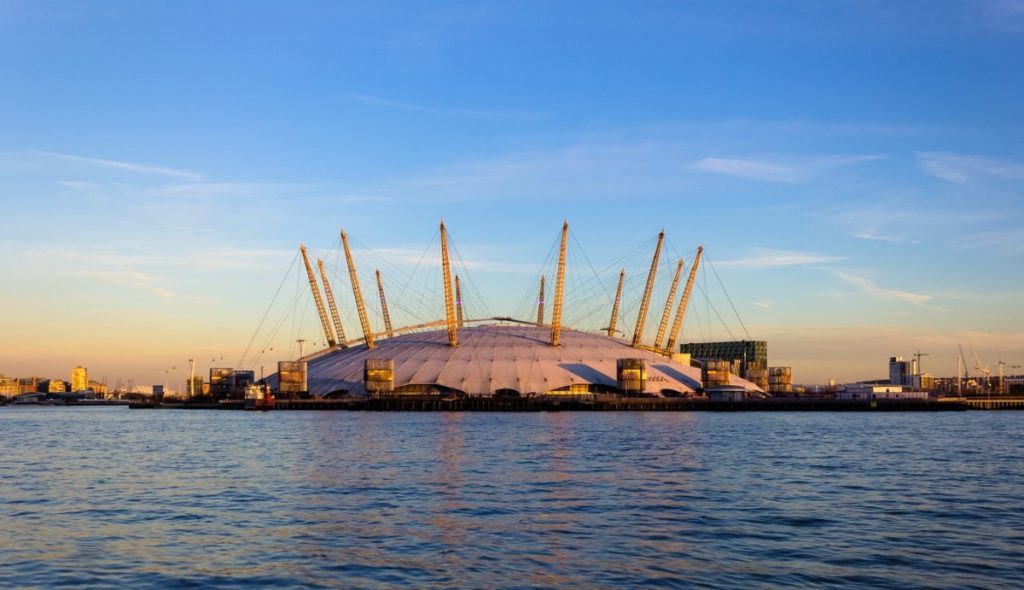 3. The music scene
Another one of my favorite reasons to visit London is for the incredible music scene you can find here. No matter what type of music moves you, you'll have no trouble finding it in London.
Visitors to London can enjoy music in the city's major concert venues, punk clubs, large arenas, bars and pubs. From the O2 Arena and Wembley Stadium, to smaller venues like the Roundhouse or Electric Ballroom, there's always plenty happening on any given night.
Since music tastes are so varied, I won't make suggestions here, but I encourage you to do a little research before your visit to London. See if any of your favorite bands happen to be on tour.
If so, they probably have a London date in there somewhere. See if you can line up your travel dates with their concert. It's the perfect way to put a personal touch on your London trip.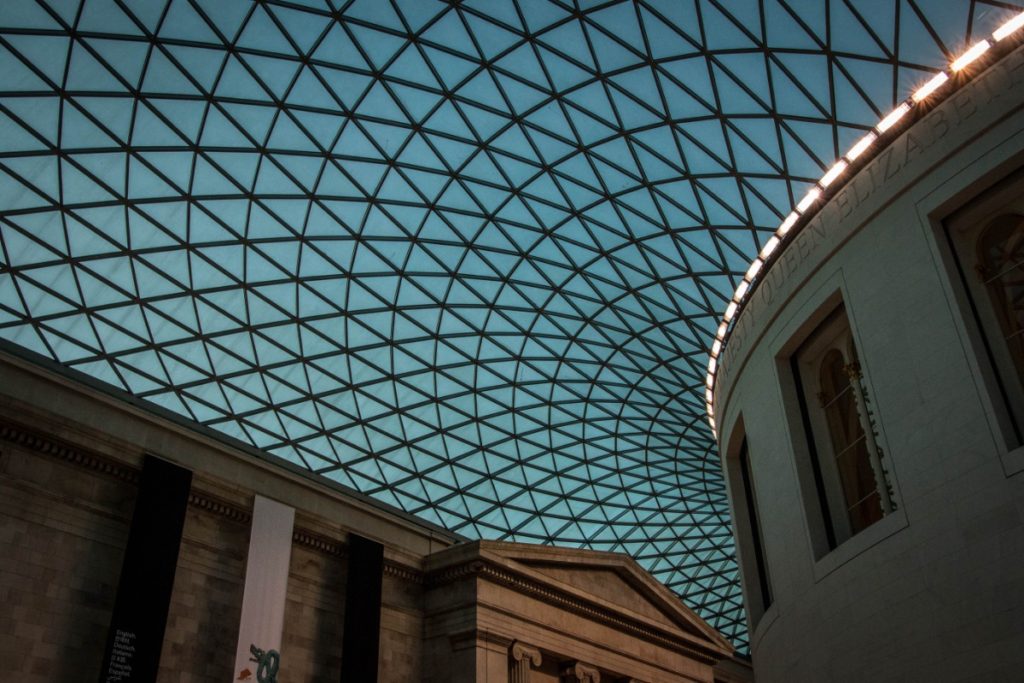 4. Museums
Exploring the city's many musuems is one of the most educational reasons to visit London. It almost seems as though London has an endless supply of museums and art galleries to explore, you'll surely never get to them all on just one visit.
London is home to some of the most famous museums in Europe, and the world. Travelers to London are encouraged to visit The British Musuem, The National Gallery, Tate Modern, and the Natural History Museum, if time permits.
If not, try to squeeze in a visit to at least one of them. Pick any one, you can't go wrong.
5. The shopping
The shopping in London is incredible. No matter your style, price point, or favorite designer, there's a shopping area or boutique just for you.
If you're looking for high end shopping with lots of options, head over to New Bond Street near the Mayfair neighborhood. This is where you'll find all the major designer shops like Alexander McQueen, Dolce & Gabbana, and Prada.
If you are looking for mid range brands and department stores, head to Oxford Street in SoHo. Here you'll find stores like Top Shop and Urban Outfitters.
And if you're looking for more unique clothing and local boutiques, head to artsy neighborhoods like Shoreditch. Then just walk around and see what you find.
6. The restaurant scene
Generally speaking, London has never been known to have great food. However, that perception is slowly changing.
While I definitely encourage first time visitors to try the classics, like fish and chips, bangers and mash, and Yorkshire pudding, I also recommend trying modern dishes at some of the city's trendier restarants and food stands.
If you'd like to find a ton of great food stands in one place, pay a visit to Camden Market in Camden Town. There's hundreds of great food options there, plus you can stroll through all the cool shops selling everything from clothing to records.
7. The pubs
London is a city of great pubs, which is one of the best reasons to visit London. Well, at least it's one of the most FUN reasons to visit London.
You'll have no trouble finding a pub in this city, they are everywhere. Even if you're not a big beer drinker, or drinker in general, make at least one visit to the pub during your time in London.
Pubs are a big part of the local culture and a fun way to spend an evening. Depending on where in the city you are, pubs can get a bit rowdy on weekend nights or when sporting events are happening, but if you arrive on the early side, you can generally beat the crowds.
While pubs are traditionally known for serving beer, most have a full bar, so you can order just about anything you want. Most will also serve food, so you can get dinner there too.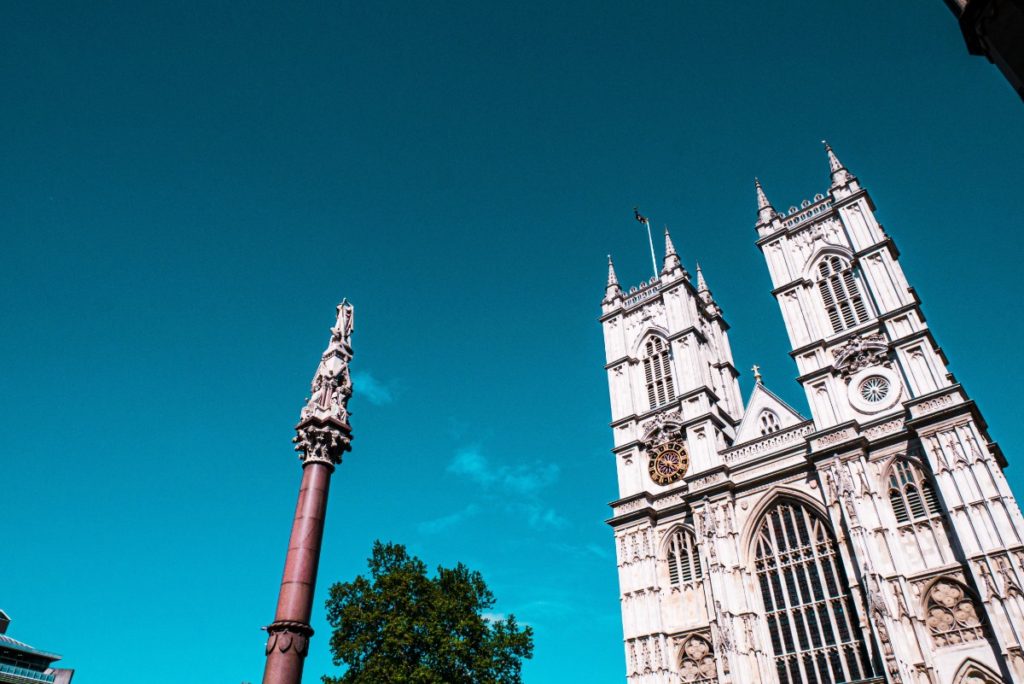 8. Historical landmarks
London is a capital city overflowing with historical landmarks, tourist attractions, and fun stuff to do.
If you just walk down the street in the city center near Hyde Park you'll find plenty of unique and interesting places to visit.
This is the area of the city where you can see Buckingham Palace, the Houses of Parliament, Big Ben, Westminster Abbey, and across the river, the London Eye.
All of these stops, and many more, are within walking distance of one another. So if you're on a short trip, you can see all these major landmarks in one visit.
If you want a closer look at any of these destinations, I encourage you to book tickets ahead of time. Lines for just about all them can be incredibly long. You don't want to waste your time in London standing in a line.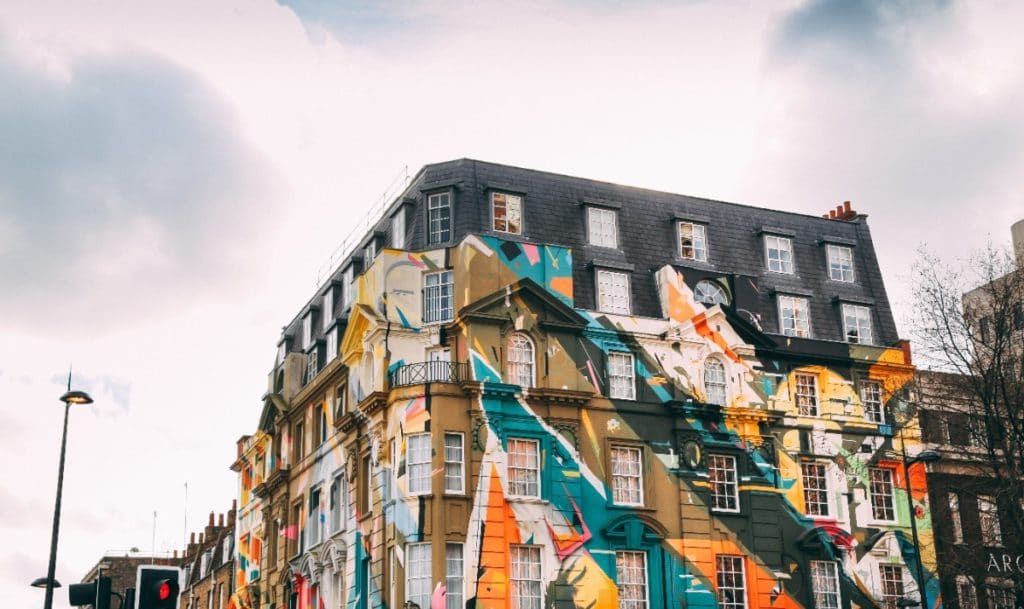 9. Shoreditch
My favorite neighborhood in London is Shoreditch. It's trendy, it's artsy, it's got great cafes, fantastic bars, and good food.
If you like street art, you'll definitely want to make time for a visit to Shoreditch. The nieghborhood is dotted with colorful murals and paintings. Consider taking a London street art tour to learn more about the neighborhood, the art, and local artists.
Shoreditch is also where you'll also find the super trendy Hoxton hotel, which makes an affordable and fun homebase as you're exploring the city. By affordable, I mean about 200 Euros per night. Don't forget, London is expensive.
If Shoreditch isn't your scene, you can explore some of the city's many other neighborhoods as well. Some to conisder are Notting Hill, SoHo, Peckham. Farringdon, or Covent Garden, just to name a few.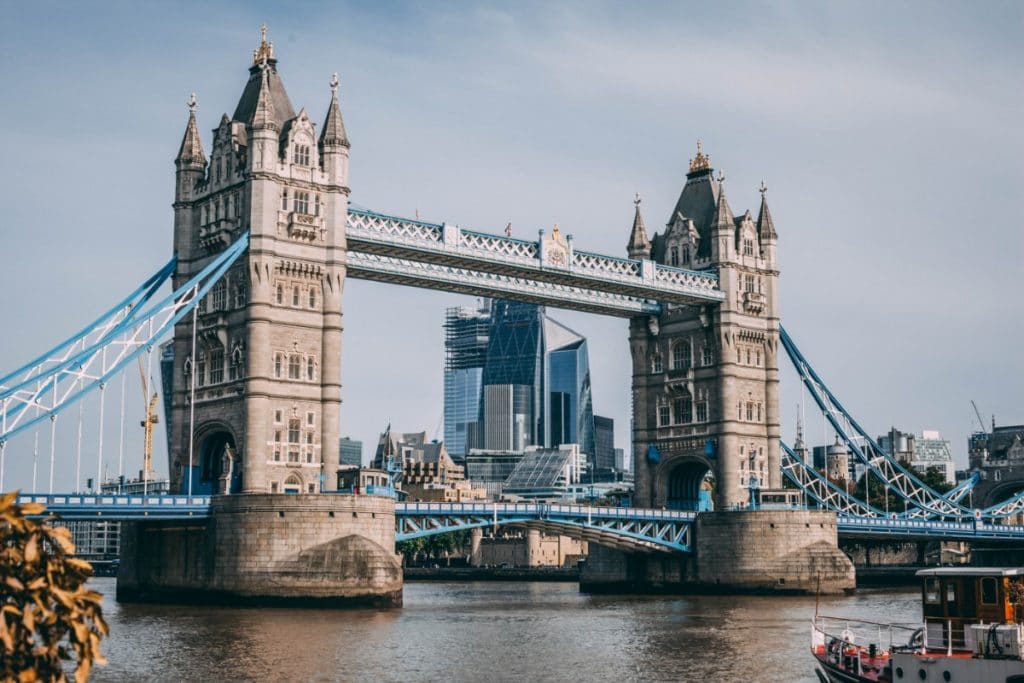 10. Tower Bridge
One of the more popular reasons to visit London is to see Tower Bridge.
The iconic Tower Bridge is one of the most visited landmarks in London. It's unique and photogenic design draws tourists at all hours of the day.
You'll get the best views and best pictures of Tower Bridge from Potters Fields Park on the south side of the River Thames. The view is especially gorgeous around sunrise and sunset.
If you're like me and you prefer to have the place to yourself, aim for sunrise.
For those wanting to learn more about the bridge, head to the Tower Bridge Exhibition. For a small entrance fee you can learn about the history and consturction of the bridge.
What's cool though, is that you get access to the top section of the bridge. Once you're up there, you can look down at the boats and the river through the glass floor. It's totally worth the cost of admission.
I hope you've enjoyed this list of My 10 Favorite Reasons to Visit London. I also hope they've helped inspire you to visit and given you some ideas for your itinerary. If you enjoyed this post, please consider sharing it with your friends, it really helps me a lot.
Book Your Trip
Find the best flight deals by using Google Flights, then book direct with the airline. This is the search engine I use to compare flights and prices before booking my own trips.

BOOK YOUR ACCOMODATION
I recommend searching for hotels through Booking.com to compare hotels on amenities, location, and price. If you are a member of a hotel's rewards program, always book direct with the hotel. If you are not loyal to a specific hotel brand, using Booking.com for the best price.

TRAVEL INSURANCE
Travel insurance is more important than ever. For just a few dollars a day you can protect yourself and your trip. I personally use World Nomads, but whomever you choose, don't skip out on travel insurance. It can literally save you thousands of dollars.


Want to save it? Pin it.
Photo by deyangeorgiev If you need to ask about reasons to visit London, chances are,…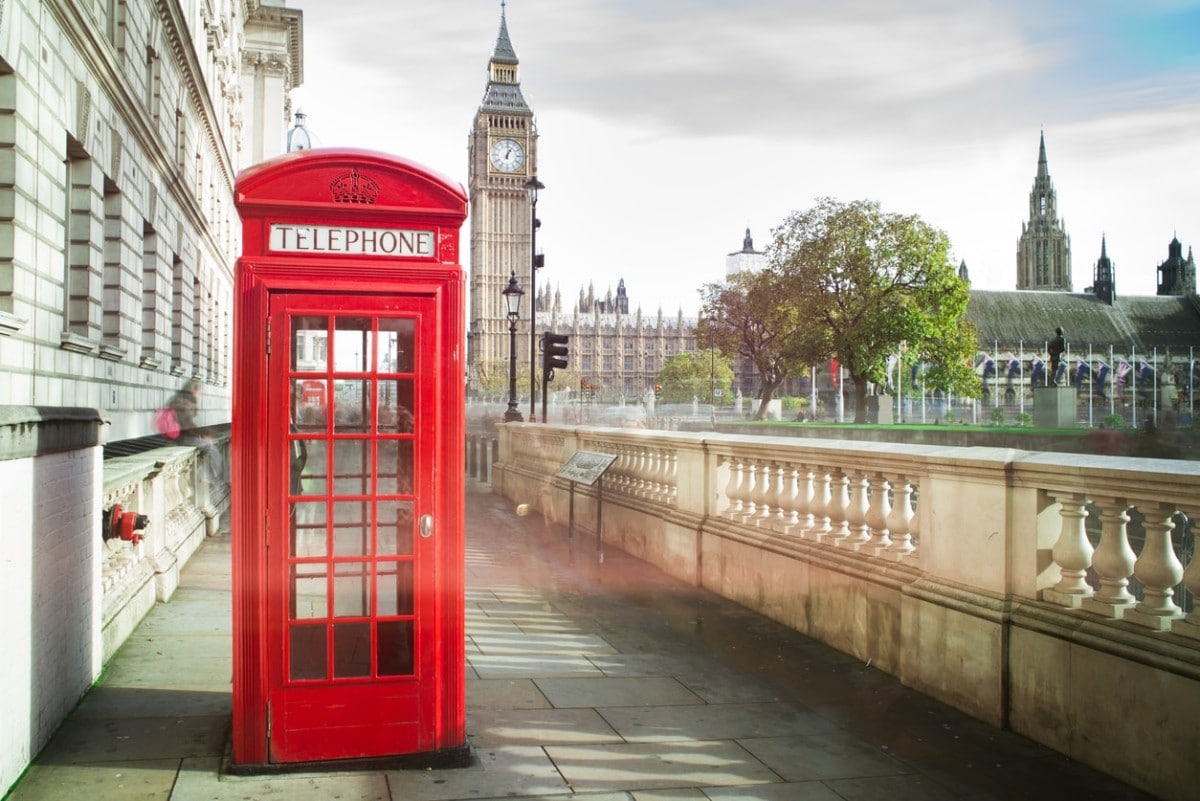 Planning a visit to the United Kingdon and looking for some practical travel tips for…
Planning a visit to England and need to see London in a day? Well keep…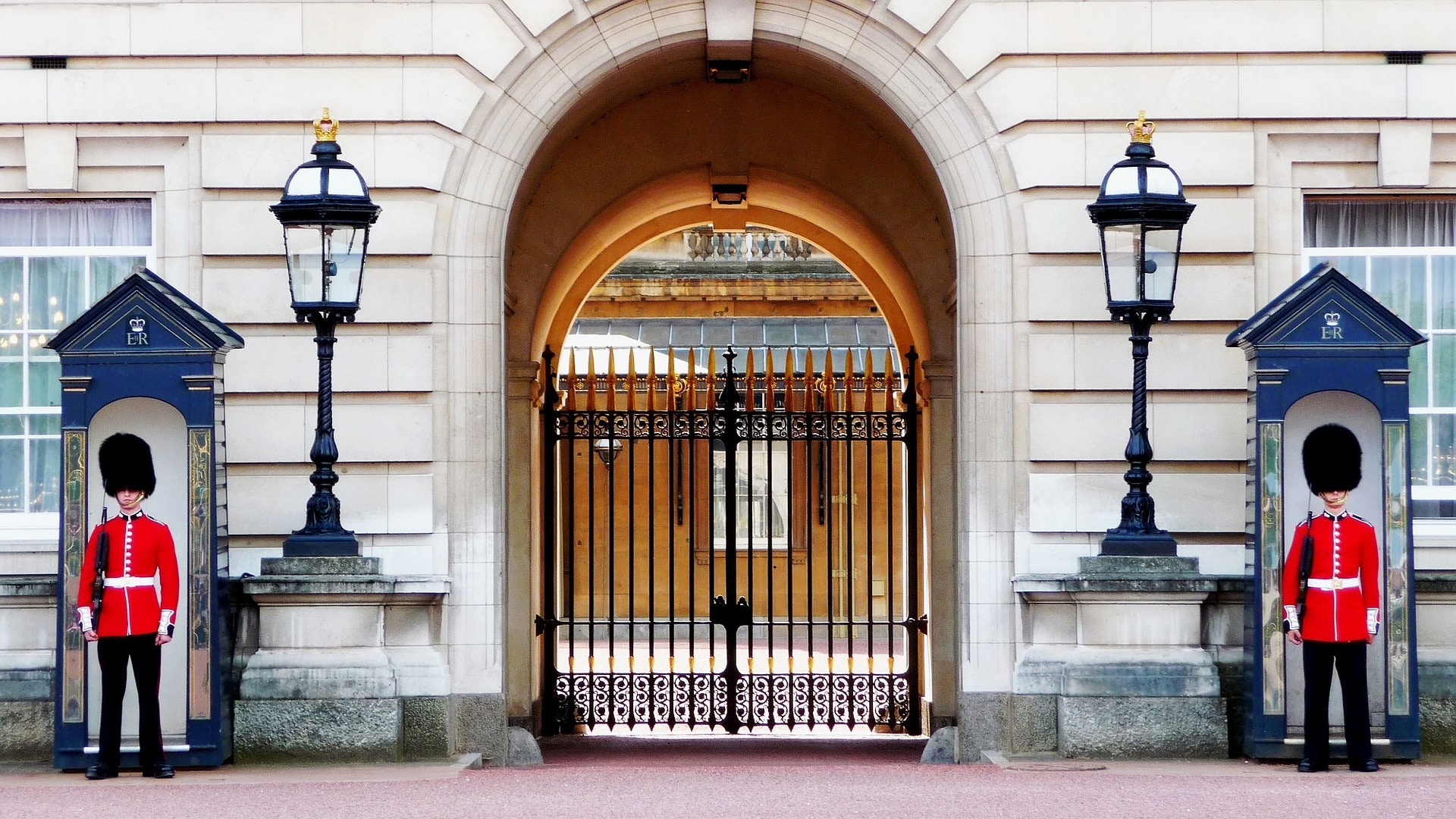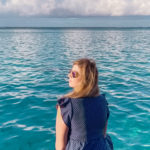 Eden Fite
Part-time Traveler | Dog Lover | Avoider of Crowds
I help busy people find creative ways to travel more.