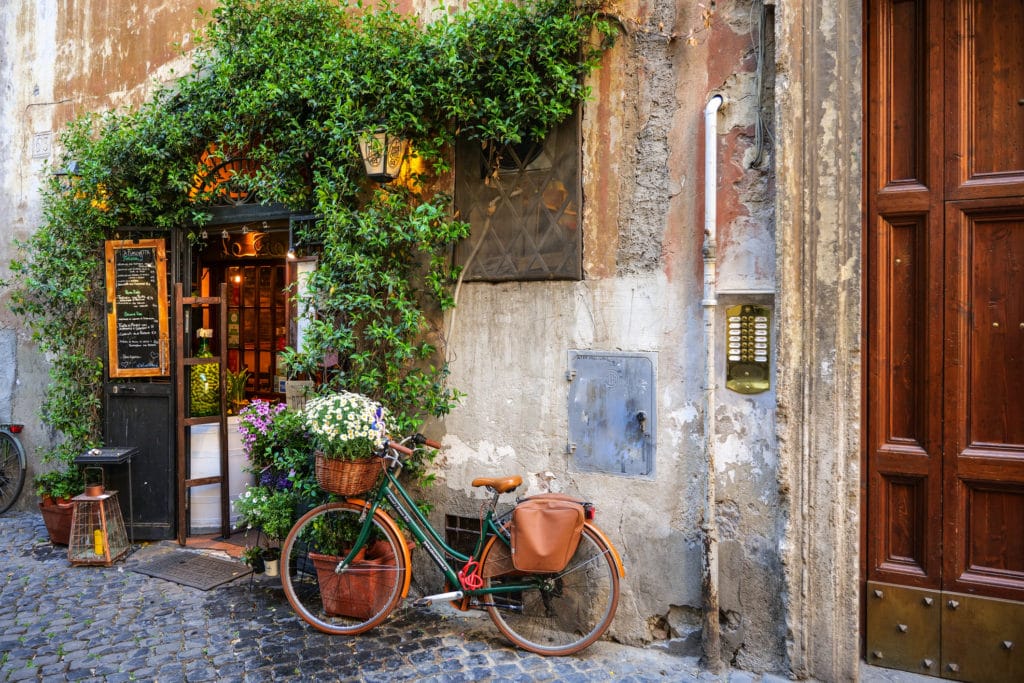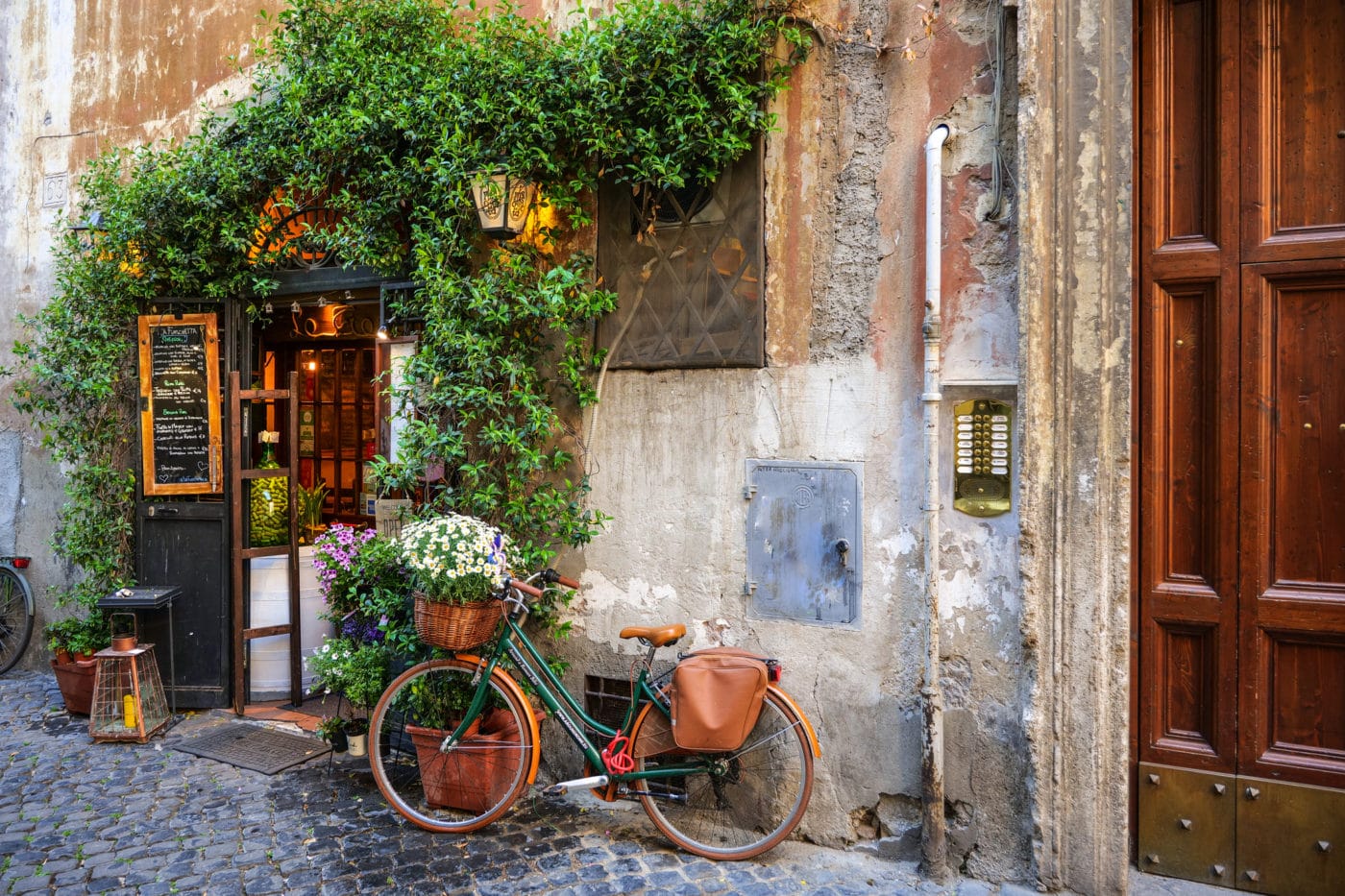 Is Trastevere worth visiting? You better believe it is. In fact, it's my favorite neighborhood in Rome and why I wanted to create this Trastevere guide.
It's easy to fall in love with Rome for many reasons, but spending time in the local neighborhoods certainly helps.
The Trastevere neighborhood is charming and peaceful and home to some of the prettiest streets in the city.
Like many neighborhoods in the Eternal City, it's roads are narrow and cobblestone.
The walls of apartments and restaurants all painted a pale yellow. Dark green, leafy plants decorate the many outdoor patios. 
During the day Trastevere is fairly quiet, at least as compared to what's going on across the river in Rome's Historic Center.
This makes Trastevere the perfect place to stay if you need a break from the crowds.
It's also the ideal place to take a walk and get to know another side of Rome.
The architecture and aesthetic of Trastevere is different from the rest of the city, having its own unique character.
To help you explore the beautiful streets of this lovely neighborhood, I've put together this Trastevere guide so you don't miss a thing. 
The Ultimate Trastevere Guide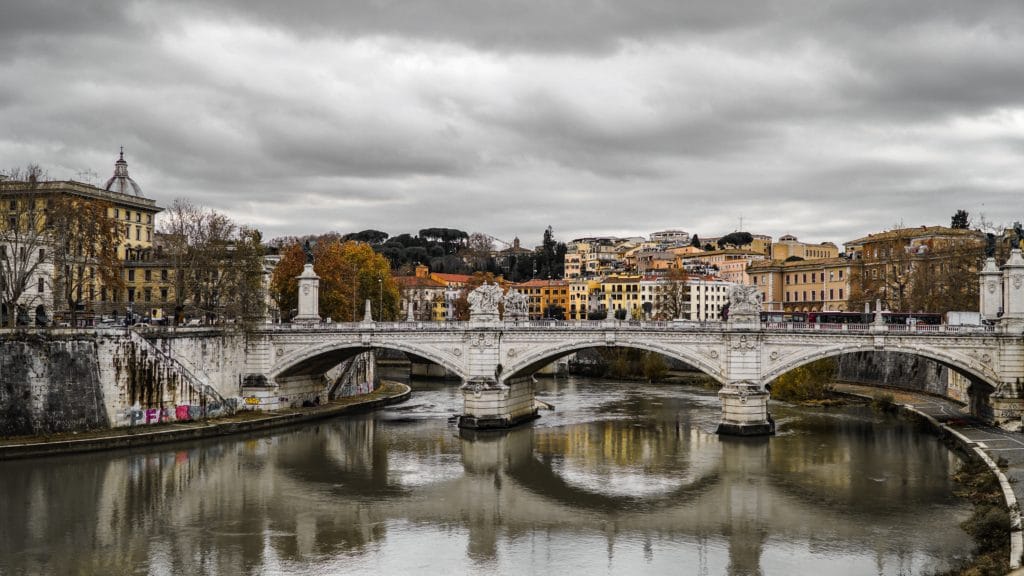 Where is Trastevere
The Trastevere neighborhood in Rome sits to the west of the Tiber River and south of Vatican City.
Its location is perfect, just close enough to the Historic Center and Ancient Rome to be within about a 20 minute walk. Yet far enough away to remain off the radar of most tourists. 
Trastevere Rome is the perfect city to explore on foot, so if you prefer to walk everywhere, you can take day trips to both the Colosseum or the Vatican in about 35 minutes on foot.
If you prefer to minimize the walking a bit, you can also get around town via Uber or public transportation.
There is a streetcar that runs along the main road in Trastevere that will take you back across the river to Rome's Historic Center.
Look for Tram 8 along Via di Trastevere, there are several stops where you can catch the tram.
There are also taxi stands scattered throughout the neighborhood that can get you wherever you need to go if you're in a hurry.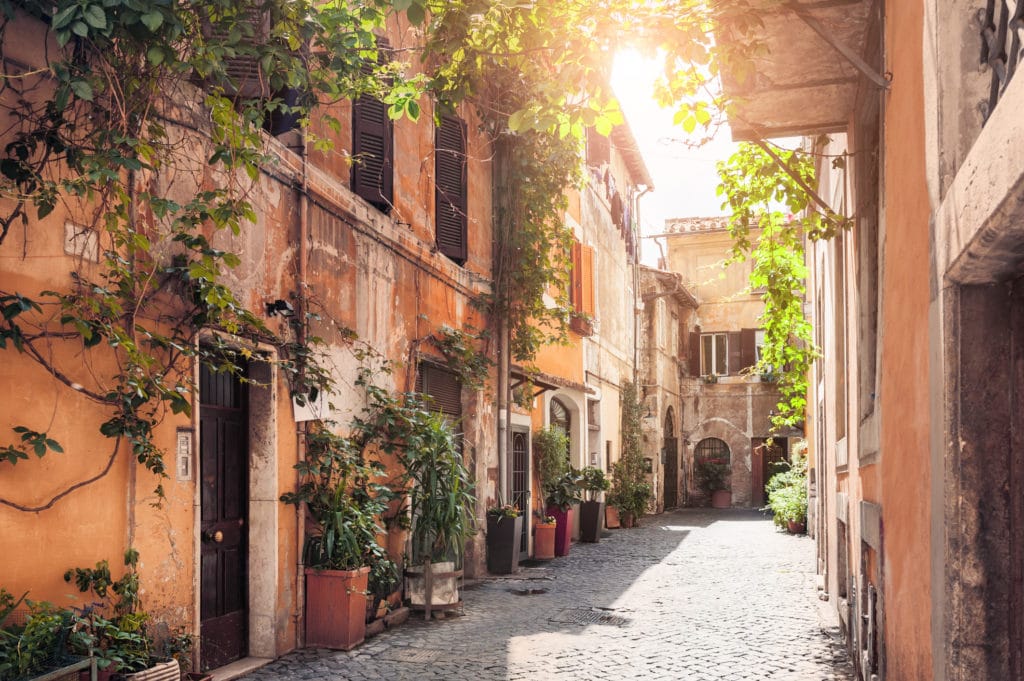 When to visit Trastevere
Like the rest of Italy and Rome, I recommend visiting the Trastevere neighborhood outside of the peak tourist season in June and July.
I think you'll have a more enjoyable time visiting during the shoulder season from March to May and September to November.
Things to see in Trastevere
Most of the items in this Trastevere guide are free things that you can see and visit as you explore the neighborhood.
Trastevere is very walkable, so most will not need to use a taxi or bus to get from place to place.
You should have more than enough time to complete the full itinerary, even with just a few hours.
So whether you have 4 days in Rome or you're just visiting for the weekend, you don't want to miss Trastevere.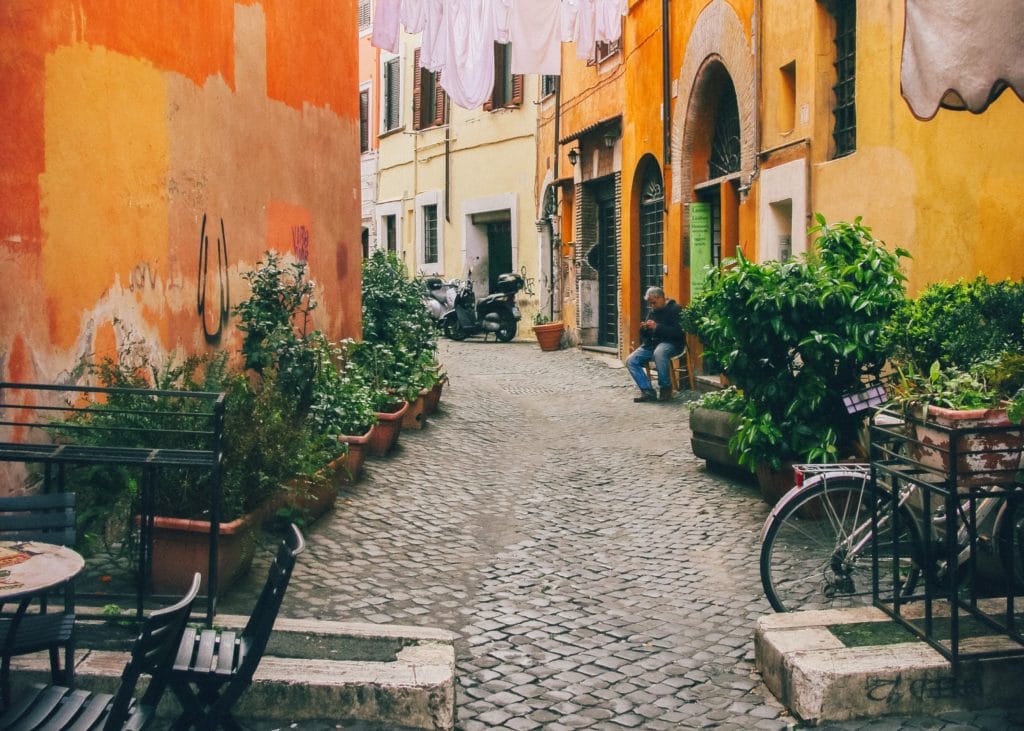 One of the main reasons to visit Trastevere is to enjoy the atmosphere and beauty of the neighborhood.
I recommend spending some time just walking through the streets and seeing what you find.
This Trastevere guide includes brief descriptions of some of the neighborhood's main attractions and points of interest.
As you're walking around, here are a few places you might like to visit.
Via Della Lungaretta
Via Della Lungaretta, not to be confused with the nearby Via Della Lungara, is one of the main streets in Trastevere.
Lined along each side of the street you'll find cafes, restaurants, bars, and shops.
This is a great spot to find lunch or dinner when you get hungry and to get a feel for the neighborhood.
Walking along this street will lead you straight to the popular Piazza Santa Maria.
Piazza Santa Maria
Piazza di Santa Maria is the center of the Trastevere neighborhood.
You will find the Piazza surrounded by restaurants and cafes, with a large fountain in the middle. Grab yourself a gelato and take a seat on the steps of the fountain with the locals.
This is the perfect place for people watching and to take a break from all that walking around.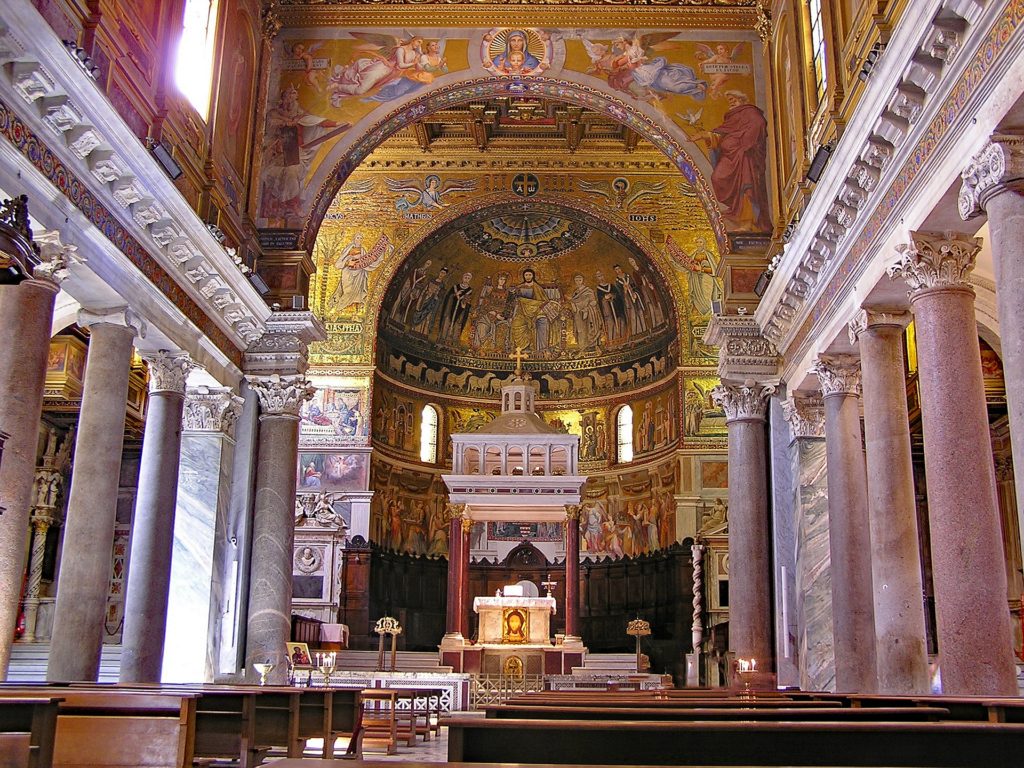 Basilica of Santa Maria
The Basilica of Santa Maria is located in the Piazza Santa Maria. It is one of the oldest churches in Rome, with parts of the structure dating back to the 340s.
There are also important mosaics from the late 13 century from Pietro Cavallini on display inside.
Visitors may enter the Basilica at any time, there is no fee to enter.
Palazzo Corsini
You can find Palazzo Corsini about a 7-minute walk from the Basilica of Santa Maria. This is a baroque style palace constructed in the mid-1700s.
Inside you will find the Corsini Gallery which houses dozens of paintings from Italian artists from the early Renaissance through the late 18th century.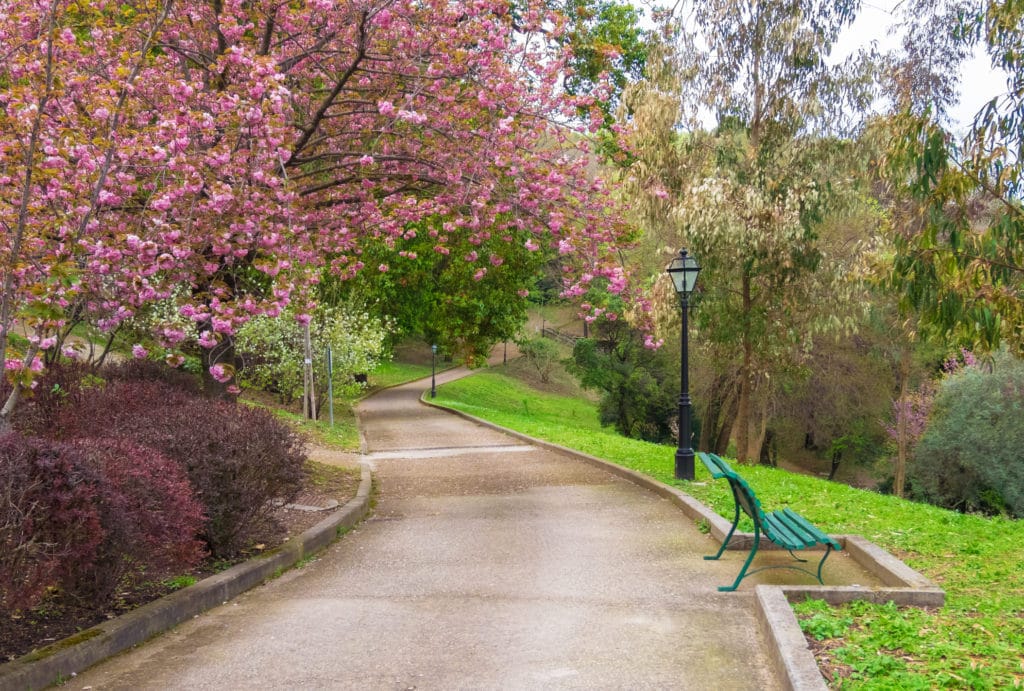 Orto Botanica
Located just around the corner from Palazzo Corsini is the Orto Botanico, or botanical garden.
The botanical gardens house more than 3,000 plant species including a Japanese garden and bamboo groves.
This is the perfect place to walk around and get some fun pictures as some of the plants and flower arrangements are quite beautiful.
Once you've finished looking around Orto Botanica, head outside.
Around the back of the Orto Botanica, you'll find Giancolo hill. The climb to the top will take you about 20 minutes, but it's totally worth it. 
From the top of the hill you'll have beautiful views of the surrounding city. It's the perfect spot to be at sunset if you can time it right.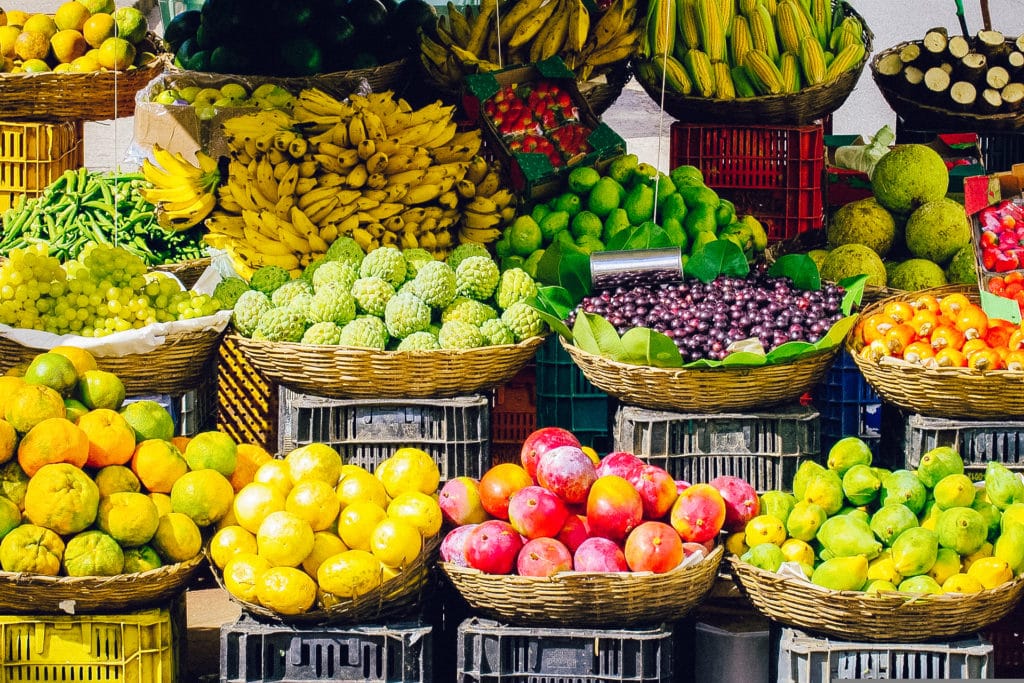 San Cosimato Market
San Cosimato Market is a local farmer's market with stalls selling fresh fruits and vegetables, local cheese and meats, oils and vinegar, and many other items.
This is a wonderful place to go to if you happen to be renting an apartment in the area instead of staying in a hotel.
You can shop like the locals do and pick up your groceries each day.
The market has some interesting history and has existed for hundreds of years.
Many of the vendors selling in the market today are descendants of the original vendors. If you're looking to eat where the locals do, this is surely the place to do it.
As an added bonus, eating here can save you a ton of money if you're on a budget. It'll be far less expensive than eating out at restaurants every day.
Plus you'll get to enjoy high-quality local products. You're in Italy after all, you're bound to eat well.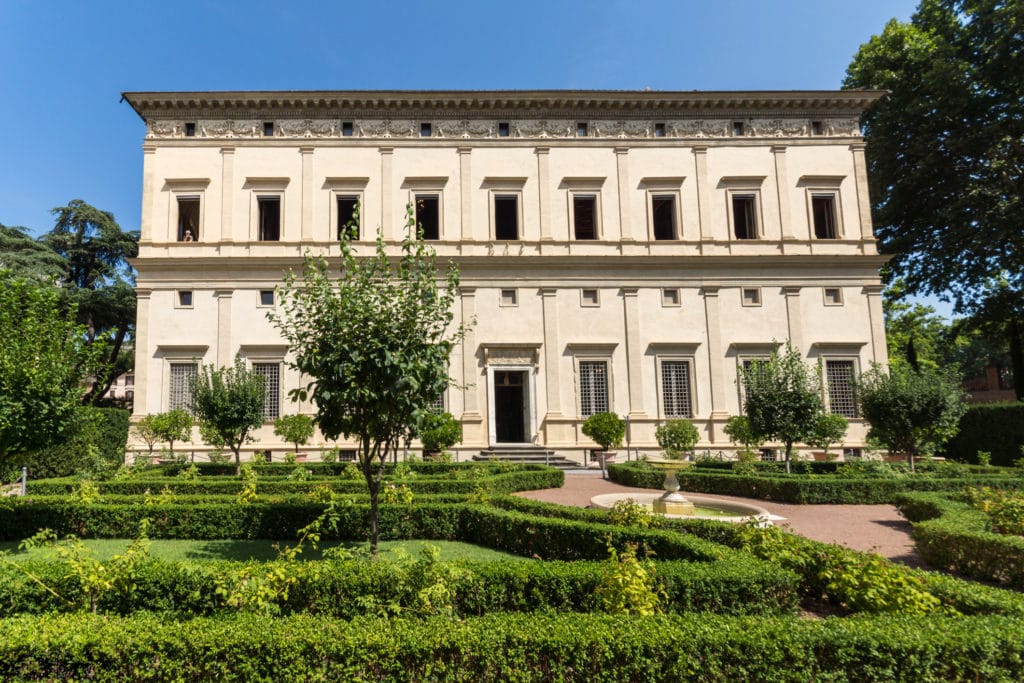 Villa Farnesina
The Villa Farnesina is a Renaissance-era suburban villa in the Trastevere neighborhood.
The villa was built back between 1506 and 1510 for Agostino Chigi, the former treasurer for Pope Julius II.
Chigi commissioned fresco paintings by Raphael and several other famous Italian artists.
Raphael's famous frescoes Cupid and Psyche and The Triumph of Galatea can be found on the ground floor of the villa.
Visitors are welcome to visit villa from Monday to Saturday from 9:00 a.m. to 2:00 p.m. Admission is 10 Euro per person.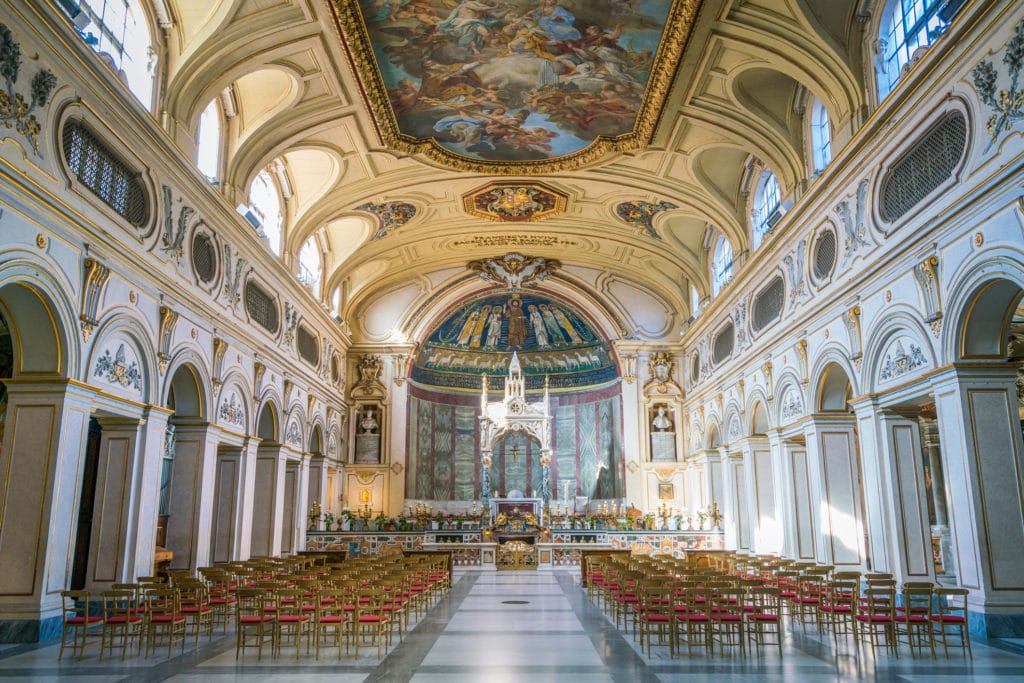 Santa Cecilia
Santa Cecilia is a 5th-century church in Rome's Trastevere neighborhood. The church is dedicated to Roman martyr Saint Cecilia, who is believed to have been beheaded with a sword.
Back in the 3rd Century, a church was built on the site of Saint Cecilia's former home. The remnants of this former church have been found during excavations in the current one.
Today, a community of Benedictine nuns who live in a monastery next door, are in charge of the basilica.
Visitors are welcome to visit the church when religious services are not being held. There is no cost for entrance.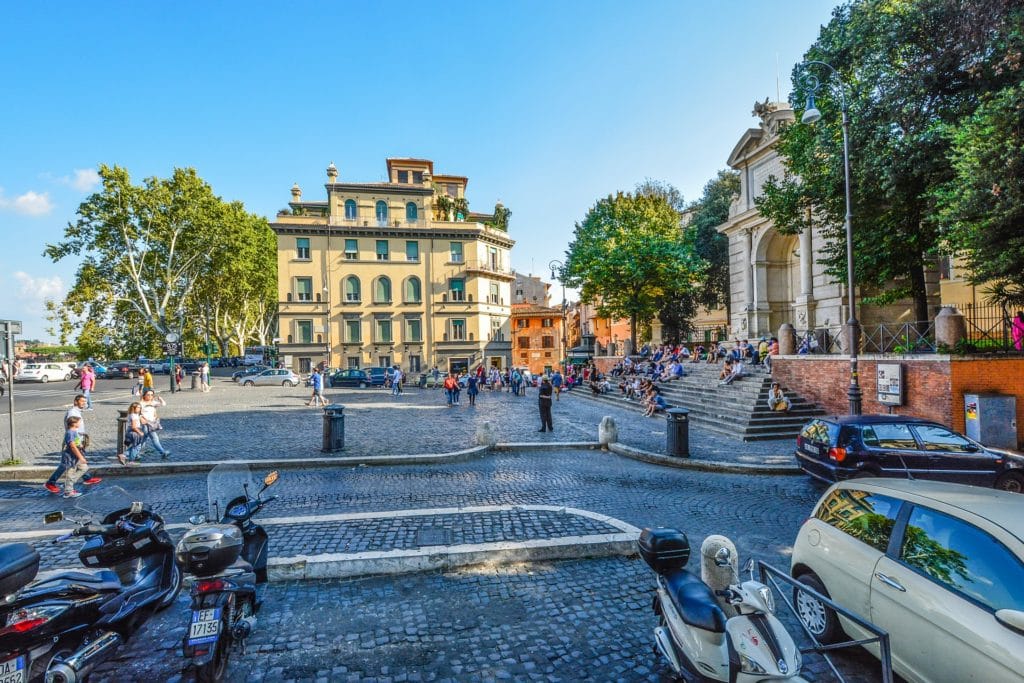 Piazza Trilussa
Piazza Trilussa is another public square and a popular spot for locals to hang out or meet up with one another.
At the center of the square is the elegant Ponte Sisto Fountain.
The square is found adjacent to the Tiber River and pedestrian bridge.
After you're finished exploring the neighborhood attractions, be sure to save time to try one of the local restaurants.
You'll find some of the best Italian food in Rome right here in Trastevere. 
Trastevere Restaurants
No Trastevere guide would be complete without mentioning the restaurants and the food.
The true measure of any neighborhood is it's proximity to great food and drinks. This is where Trastevere truly shines.
The neighborhood is known for its' many restaurants and bars serving both traditional Roman cuisine and international cuisine.
It is the coveted evening destination for locals and tourists alike. If you're lucky enough to get to experience a night out in Rome, this is the place to do it.
Here are some of the most popular restaurants in Trastevere.
Popular Trastevere Restaurants
If you're not in the mood for Italian, you'll find plenty of other options in Trastevere as well.
There's even a great taco place called Pico's Taqueria that serves delicious al pastor tacos and perfectly spicy salsa.
For those wanting to experience as much of the food scene in Trastevere as possible, a group food tour is also available. Though you can always make your own as well.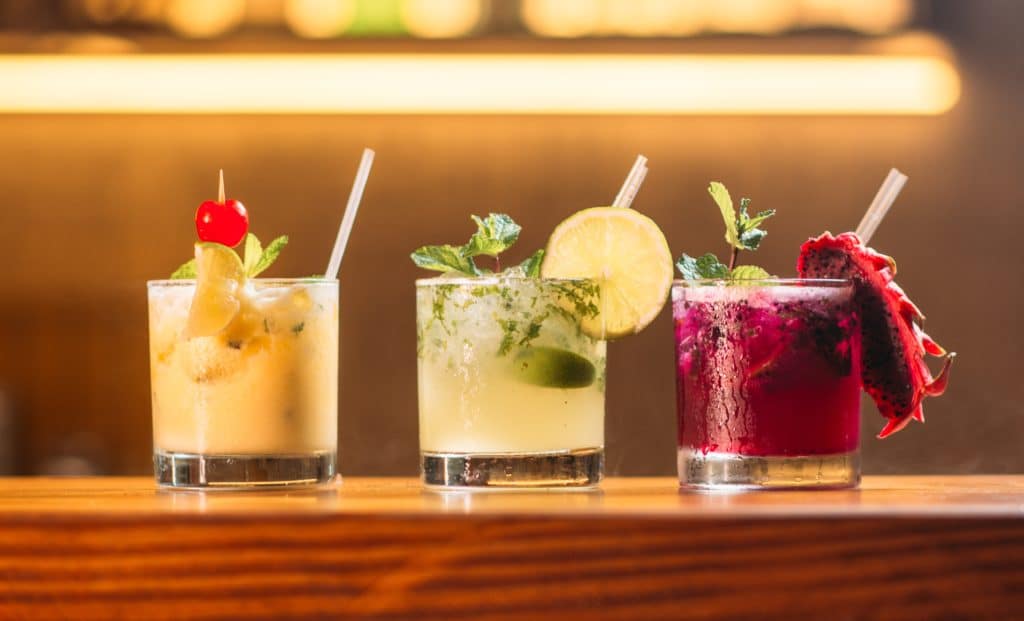 Trastevere Bars
In addition to being home to many of Rome's top restaurants, Trastevere's nightlife scene is also buzzing.
You'll find plenty of places to grab a cocktail or beer and catch up with friends, or even make new ones. There are dozens of bars and pubs in Trastevere, from sophisticated to casual.
Here's a list of some of the top spots to find cocktails and beer in Trastevere:
Niji Cafe: Cozy bar with friendly service and creative craft cocktails. 
Freni e Frizioni: Lively bar with a popular terrace. They serve cocktails and aperitivos surrounded by chandeliers and modern art. This is a fun place to be any night of the week. 
Ma Che Venuti a Fa: One of the most popular and fun beer bars in the city serving a great mix of beers from around the world,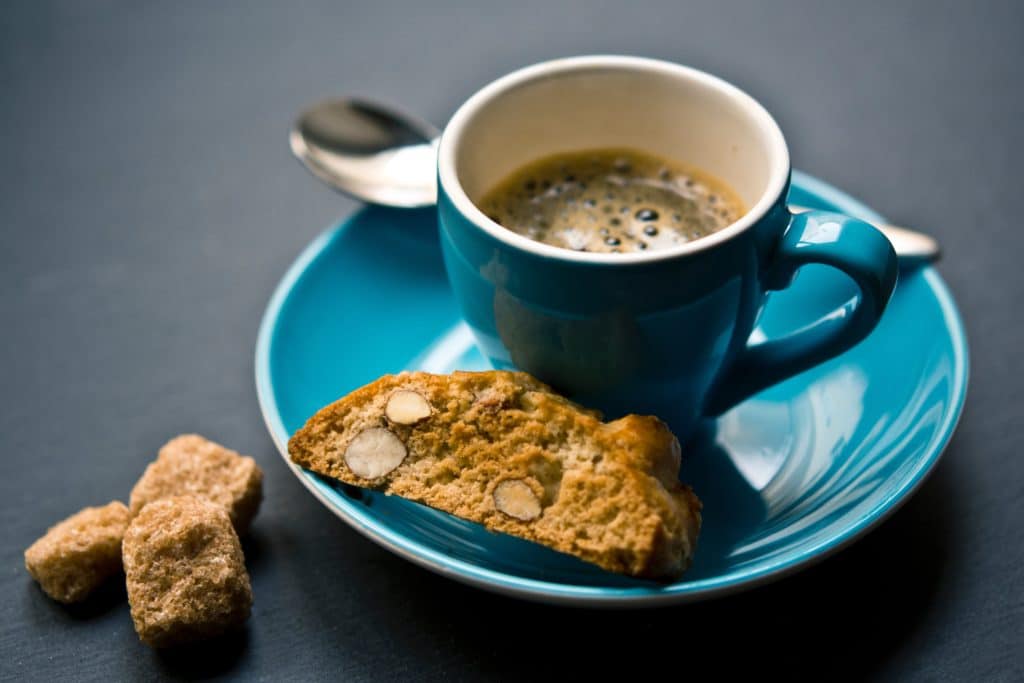 Trastevere Coffee
I couldn't write a Trastevere guide without bringing up the coffee. Italy is home to some of the best coffee on the planet. 
In Italy, the coffee shops are called bars. There are coffee bars scattered all around Trastevere. You can find them by simply walking around the neighborhood in the morning. 
You should also know that Italians don't order their coffee to go, they order an espresso or a cappuccino and drink it while standing at the counter in the bar. 
There will be sugar on the counter if you need it.
The coffee bars also serve local pastries which are perfect for dipping in your cappuccino.
Your coffee will only cost one or two Euros, and you can leave a small tip if you like. 
The coffee that I found in Trastevere was the best coffee I had while I was in Italy. Quite possibly, the best coffee I've ever had in my life.
Try as I might, I was unable to find any other place quite like it during my time in Italy. Just another example of the many gifts you'll find in Trastevere.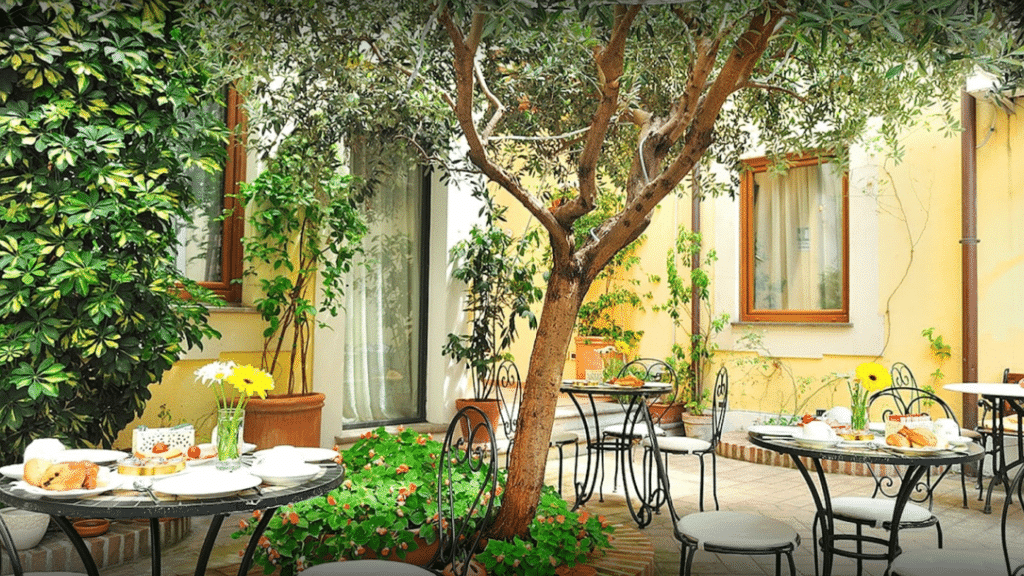 Trastevere Hotels
There are many charming Trastevere hotels and apartments that will make a great home base while you're exploring Rome.
Many of these hotels are just a short 5 minute walk to most of the attractions in the neighborhood listed above.
Here is a shortlist of some of my favorite Trastevere hotels:
I hope you've found this Trastevere guide useful and that you love Rome as much as I did.
If you're planning on visiting any other cities while you're in the country, consider checking out my other Italy itineraries: Naples in a Day, Florence in a Day, or Venice in a Day.
If you liked this Trastevere guide please consider sharing it. It really help me a lot.
Book Your Trip
Find the best flight deals by using Google Flights, then book direct with the airline. This is the search engine I use to compare flights and prices before booking my own trips.

BOOK YOUR ACCOMODATION
I recommend searching for hotels through Booking.com to compare hotels on amenities, location, and price. If you are a member of a hotel's rewards program, always book direct with the hotel. If you are not loyal to a specific hotel brand, using Booking.com for the best price.

TRAVEL INSURANCE
Travel insurance is more important than ever. For just a few dollars a day you can protect yourself and your trip. I personally use World Nomads, but whomever you choose, don't skip out on travel insurance. It can literally save you thousands of dollars.


Want to save it? Pin in.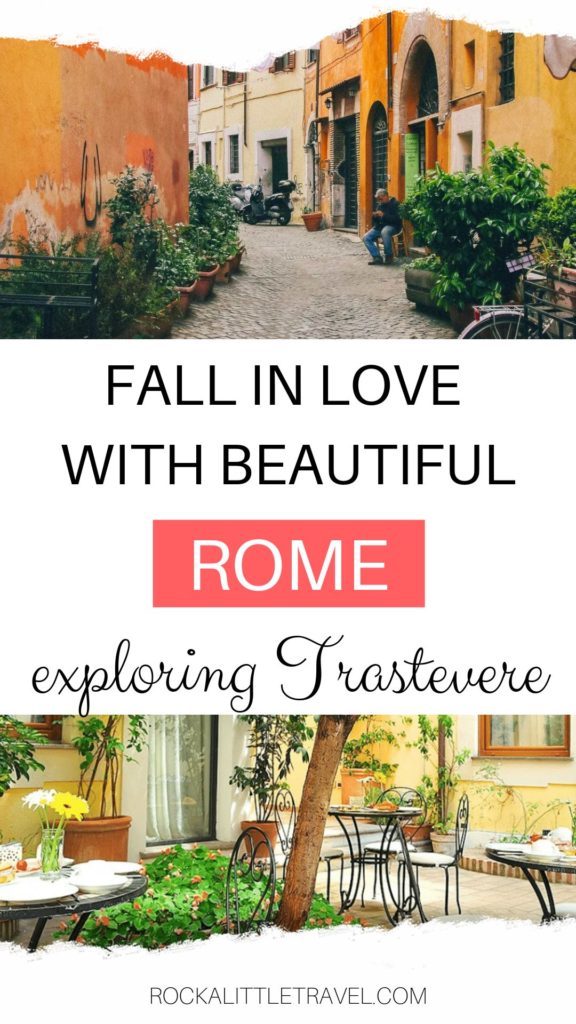 Related Posts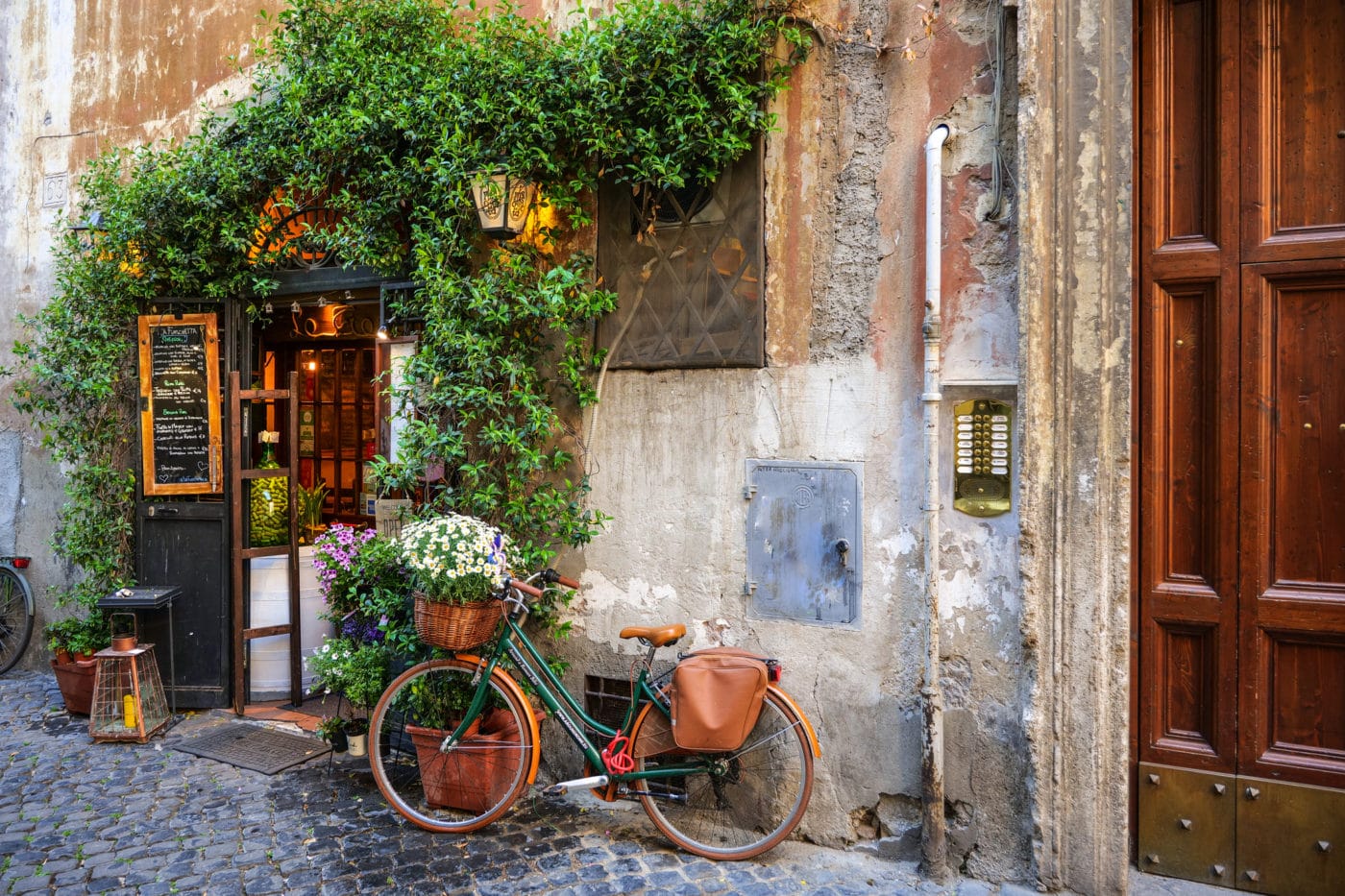 Photo by Photo Beto Is Trastevere worth visiting? You better believe it is. In fact, it's my favorite neighborhood in Rome and why I wanted to …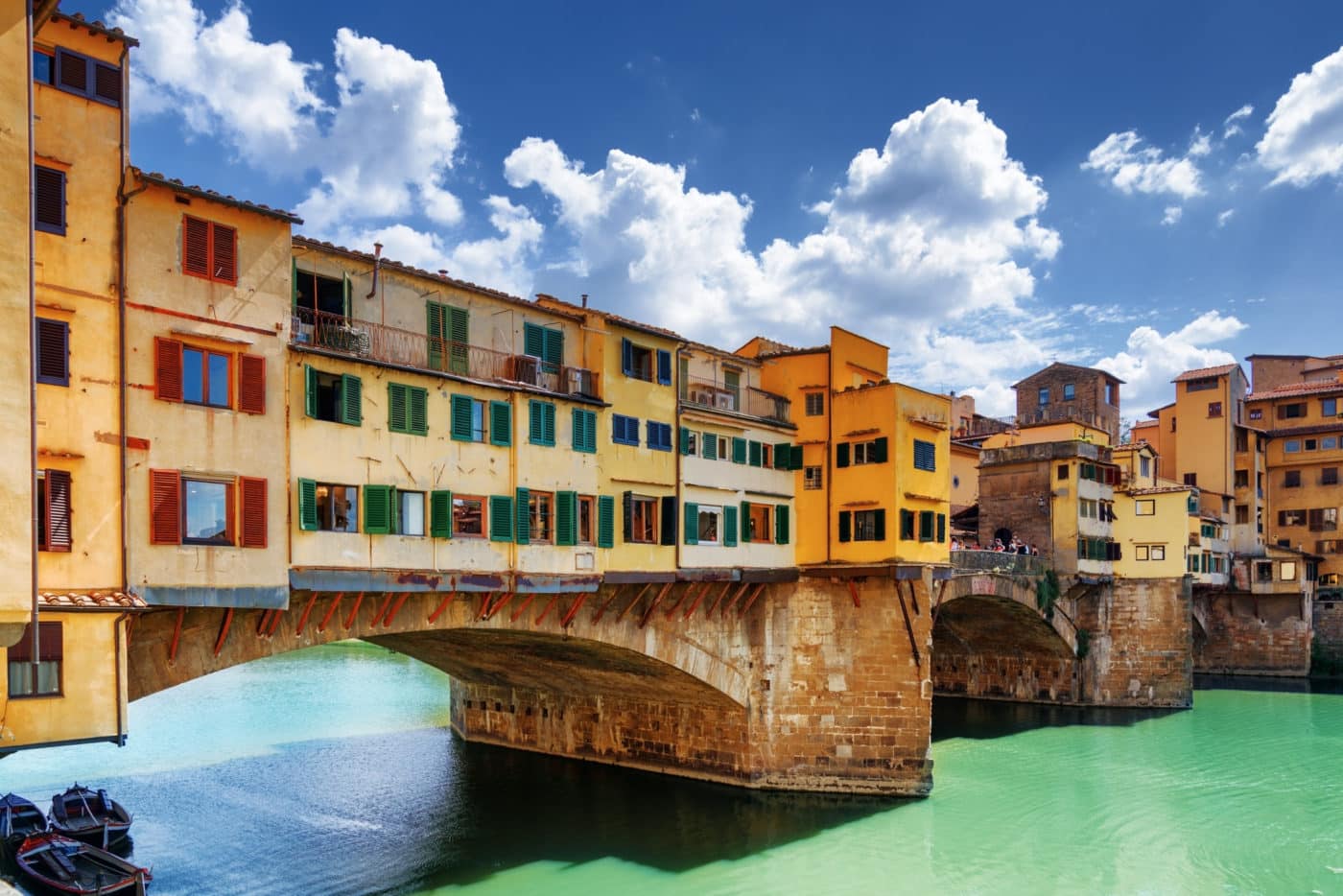 Want to know if it's possible to see Florence in a day? Keep reading. While I think anyone could easily spend a week here and not …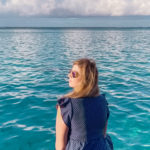 Eden Fite
Part-time Traveler | Dog Lover | Avoider of Crowds
I help busy people find creative ways to travel more.