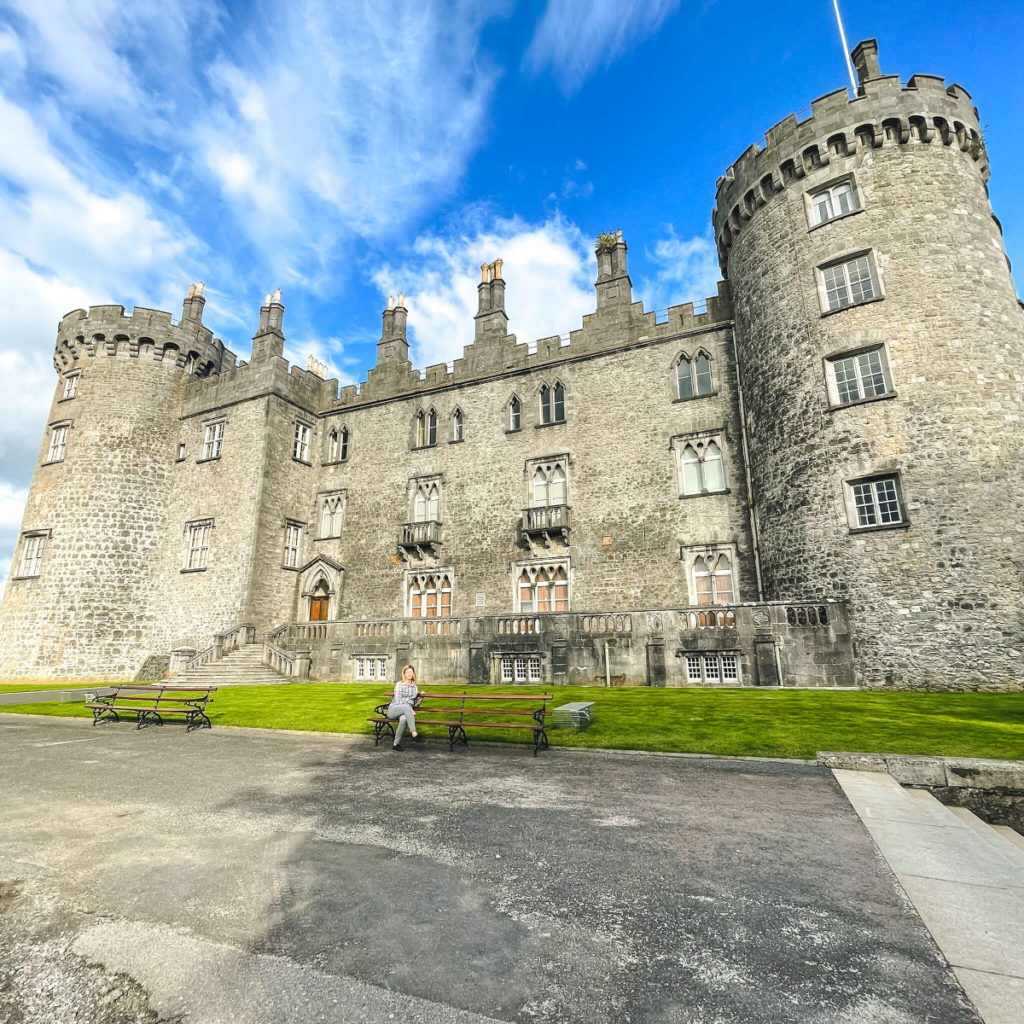 This Ultimate Ireland Road Trip is the perfect way to explore Ireland on your first visit.
As a country known for its rolling green hillsides, lively pub culture, and its abundance of well-preserved medieval castles, Ireland is a must visit for any traveler.
Since Ireland is fairly easy to get to from both the USA and Europe, it's a popular destination and one you'll definitely want to plan ahead for.
While many first time visitors head to Ireland just to visit Dublin, Kilkenny, and Cliffs of Moher, there is so much more to see outside these popular tourist destinations. I strongly encourage you to rent a car, stay a little longer, and see a lot more.
This Ireland road trip itinerary will take you to about a dozen spots around the country including medieval towns, big cities, rocky coastlines, and of course, to plenty of castles.
Ireland was one of the best road trips I've ever taken, I really believe you'll love it too. Let's get to it.
Some of the links in the post are affiliate links. If you make a purchase through these links it helps to support this site at no extra cost to you.
Ireland Road Trip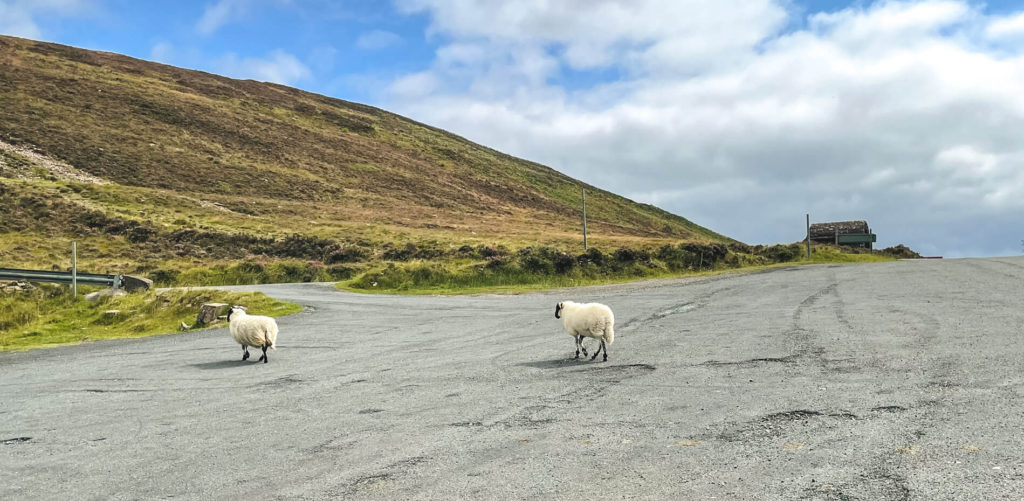 Before getting into this five to seven day Ireland itinerary I wanted to give you a few tips before heading out on your trip.
First, be sure to book your rental car well in advance, especially if travelling in 2021. Many popular tourist destinations are sold out of rental cars, so plan ahead for this trip and book early.
Second, make your hotel reservations in advance as well to ensure you get the hotel you want at a good price. I include recommendations for each city down below based on the places I stayed during my own recent trip. Just don't wait until the last minute or you may not get to stay where you want to. You can check rates via the links for each hotel.
I include approximate drive times between destinations below, but please remember these are approximate. Your drive may be faster or much longer depending on a variety of factors.
Finally, don't overbook your time. There will be so much to see while driving around Ireland, you're not going to want a rigid schedule. Keep an open mind, and just explore.
Traveling Soon? Don't forget your travel insurance.
Travel insurance is now more important than ever.
Travel insurance is probably less than you think it is. (Ex. For a week in Spain next month I'm paying less than $62.00.)
Travel insurance covers a lot more than you think it does.
It's better to have it, than need it and wish you'd bought it.
See for yourself. Check prices here.
Stop 1: Dublin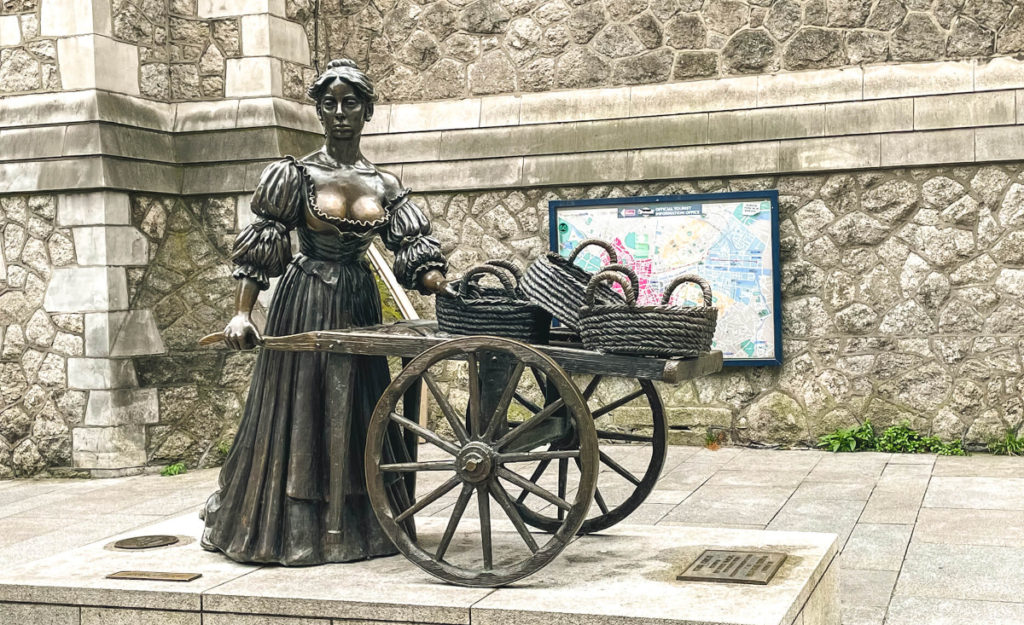 There's quite literally a million things to do in Dublin so plan to hit the ground running when you arrive. I recommend booking your first two nights near the Dublin city center so you're close to the action.
While in Dublin plan to visit the Temple Bar neighborhood, Molly Malone Statue, St. Patrick's Cathedral, Dublin Castle, Christ Church Cathedral, Trinity College Library, and my personal favorites the Guinness Storehouse and Jameson Irish Whiskey Distillery.
Seriously, even if you're not a beer drinker, the Guinness Storehouse is a very good time, do not skip this. You will not only learn a lot about beer making, but you'll also learn what Guinness means to the country of Ireland. I highly recommend getting tickets for both Guinness Storehouse and Jameson Distillery.
If you're looking to maximize your time spent in Dublin, consider getting tickets for the Hop On Hop Off Bus. You'll save a ton of time, and it's way cheaper than an Uber.
There are convenient stops everywhere for this thing and it takes you to all the attractions you'd want to see on a first visit to Dublin.
Plan for at least two days in Dublin before heading off to explore the rest of the country on your Ireland road trip.
Where to stay in Dublin
Hotels in Dublin can be pricey, but good deals can be found easily. I suggest staying near the city center so you don't waste time traveling back and forth from your hotel. Here are a few great options for hotels in Dublin.
The Morrison: This is the hotel I stayed at and it's located right across the river from Temple Bar. It's no frills, but nice enough. Also comes with affordable parking and free coffee and breakfast.
The Grafton: A bit more stylish than The Morrison with a very cool hotel bar. This hotel is located just south of Temple Bar and is walking distance to many of Dublin's attractions.
Next Stop: Powerscourt Waterfall
Drive Time: 40 minutes
Stop 2: Powerscourt Waterfall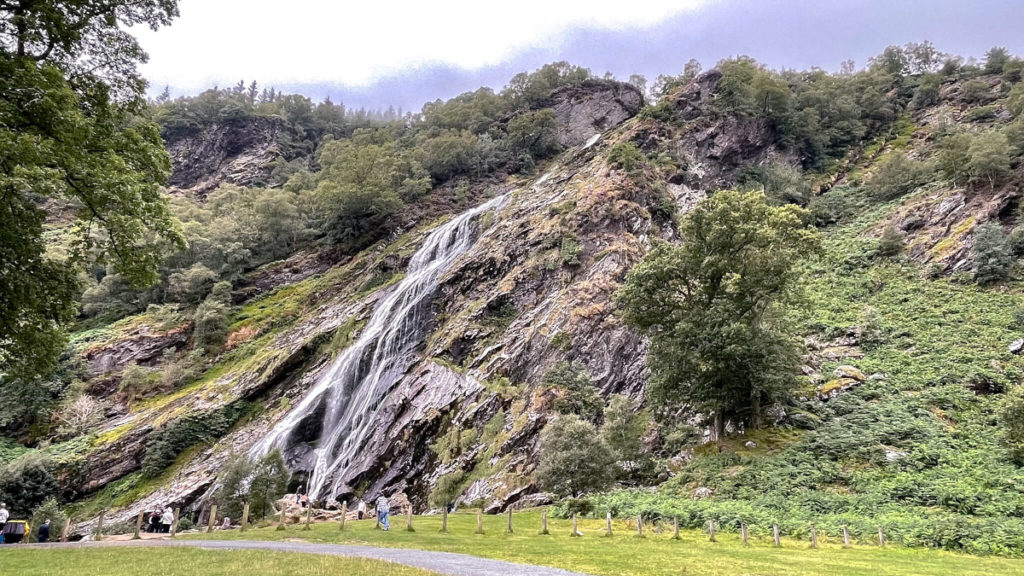 Powerscourt Waterfall is the second highest waterfall in Ireland at around 396 feet (121 meters) tall. The waterfall is located in the foothills of the Wicklow Mountains south of Dublin near Wicklow Mountains National Park.
Visitors can reach the waterfall via a short walking path from the parking area. A stop here will only take about an hour or so, but its a nice place to visit and take some pictures.
Next Stop: Kilkenny
Drive Time: 1 hour 45 minutes
Stop 3: Kilkenny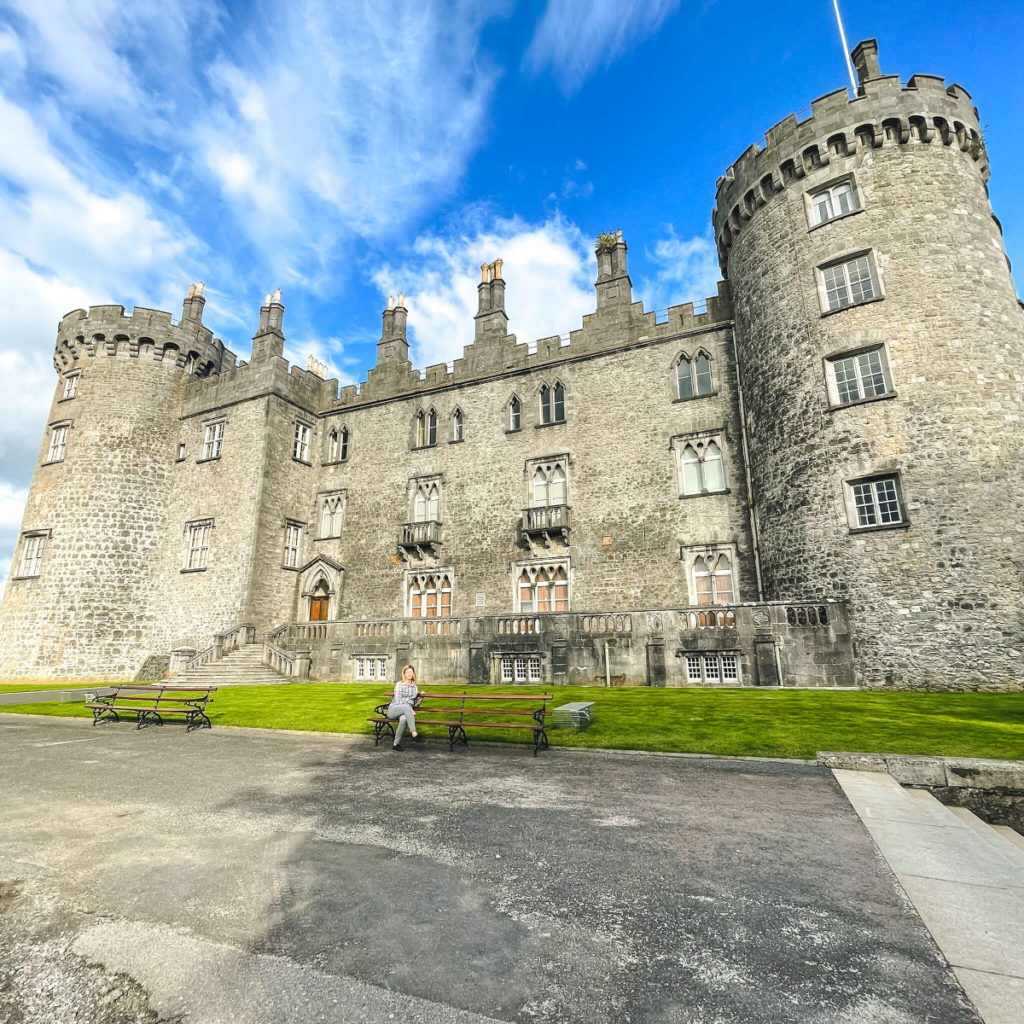 Okay, not gonna lie… I loved Kilkenny. In fact, Kilkenny was my favorite stop on my Ireland road trip.
Kilkenny is a very cool old medieval town in the southeast corner of Ireland. Just walking around this town is super fun as you meander through all its old narrow medieval walkways.
Some of the most popular things to do in Kilkenny include visiting Kilkenny Castle, walking the Medieval Mile, St. Canice's Cathedral, the Black Abbey, Kyteler's Inn, and Dunmore Cave.
A Kilkenny walking tour is a great idea here if you'd like to learn more about the town. Kilkenny has such a rich and fascinating history, the tour is actually quite interesting.
I recommend just one night in Kilkenny to see the main sights, but two nights if you prefer to take it slow. You'll have a great time either way, Kilkenny is a fun town.
Where to stay in Kilkenny
The town of Kilkenny is rather small, so as long as you stay near the city center you'll be in a good spot.
Pembroke Hotel: This is the hotel I stayed at right in the city center. The rooms were comfortable and the hotel had free breakfast and free parking. You could easily walk to anywhere in town.
Kilkenny River Court Hotel: Very nice hotel right on the river overlooking Kilkenny Castle. You can also walk to anywhere in the city from this hotel. They also have a beautiful dining room overlooking the river. It's a great spot for dinner or cocktails in the evening.
Next Stop: Rock of Cashel
Drive Time: 50 minutes
Stop 4: Rock of Cashel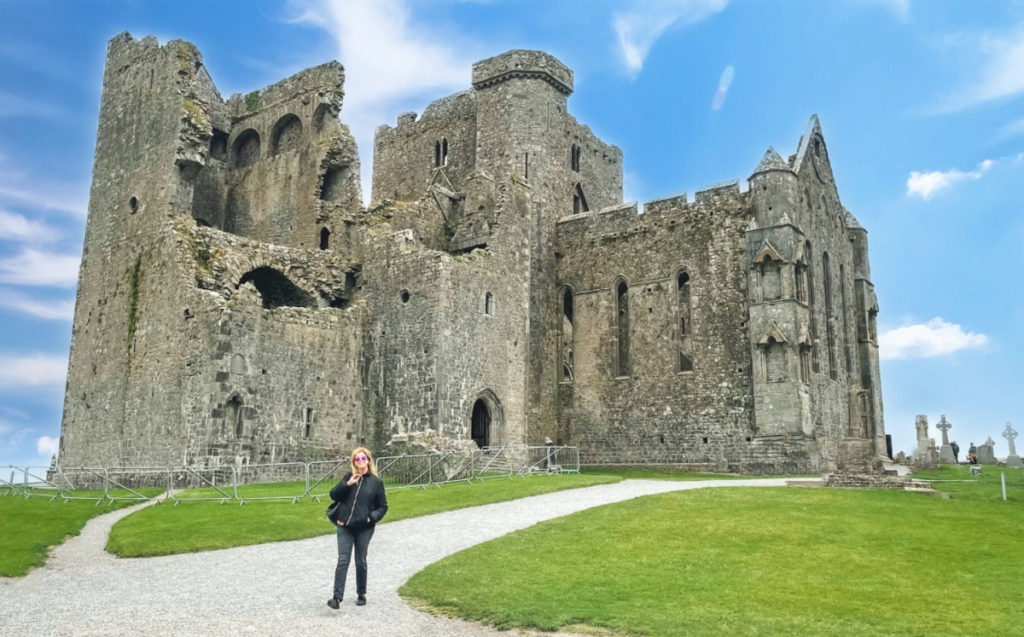 If Kilkenny was my favorite medieval town, Rock of Cashel was my favorite medieval castle on my Ireland road trip.
The Rock of Cashel sits on a hilltop a short distance outside Kilkenny. What I loved most about Rock of Cashel is how ominous and foreboding it looks as you approach from a distance. It was like it was straight out of a movie, but totally real. Hope that doesn't sound dumb, but I think you get what I mean.
The castle itself is mostly remnants of the outer walls, but visitors are welcome to go inside and have a look around. It's very cool to step inside the interior to see how the castle was built and how thick the walls are.
Around the outside of the castle you'll find a cemetery. Many of the headstones indicate burials in the 1900s. Definitely not medieval times, but it's interesting to walk and makes for some great photos.
Next Stop: Lismore Castle and Gardens
Drive Time: 1 hour
Stop 5: Lismore Castle and Gardens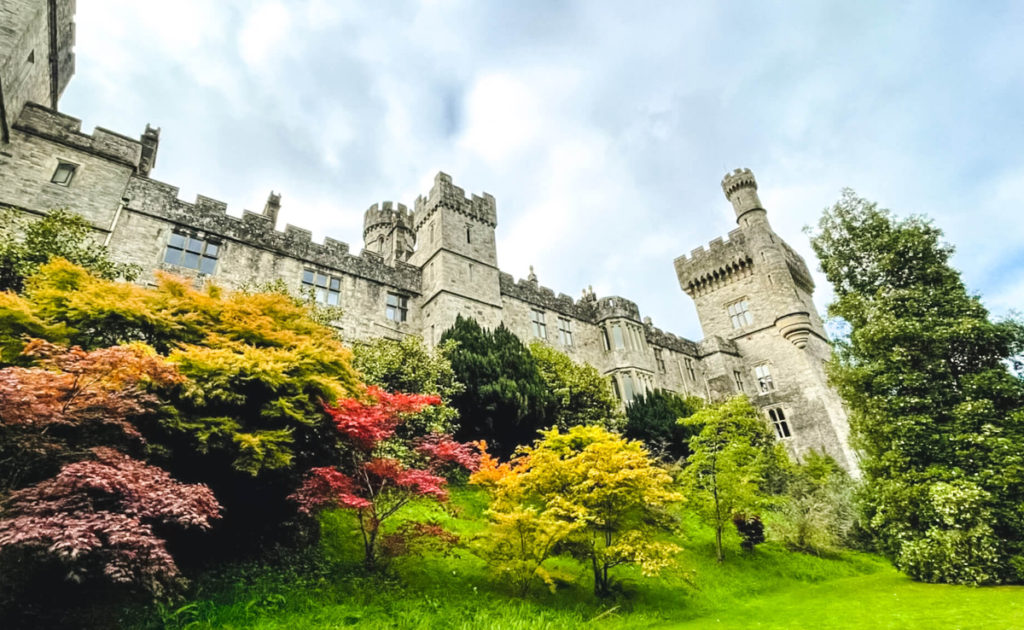 As you make your way towards Cork you'll definitely want to stop at Lismore Castle and Gardens. While the castle itself is a private residence that does not allow visitors, the gardens surrounding the castle make the trip worthwhile.
There are two sections of the gardens, the upper gardens and lower gardens. As you walk around you'll find all kinds of trees, bushes, and flowers with Lismore Castle serving as the perfect Medieval backdrop.
Plan to spend about an hour to 90 minutes exploring the gardens. There's also a coffee shop and art gallery here as well.
Next Stop: Cork
Drive Time: 1 hour
Stop 6: Cork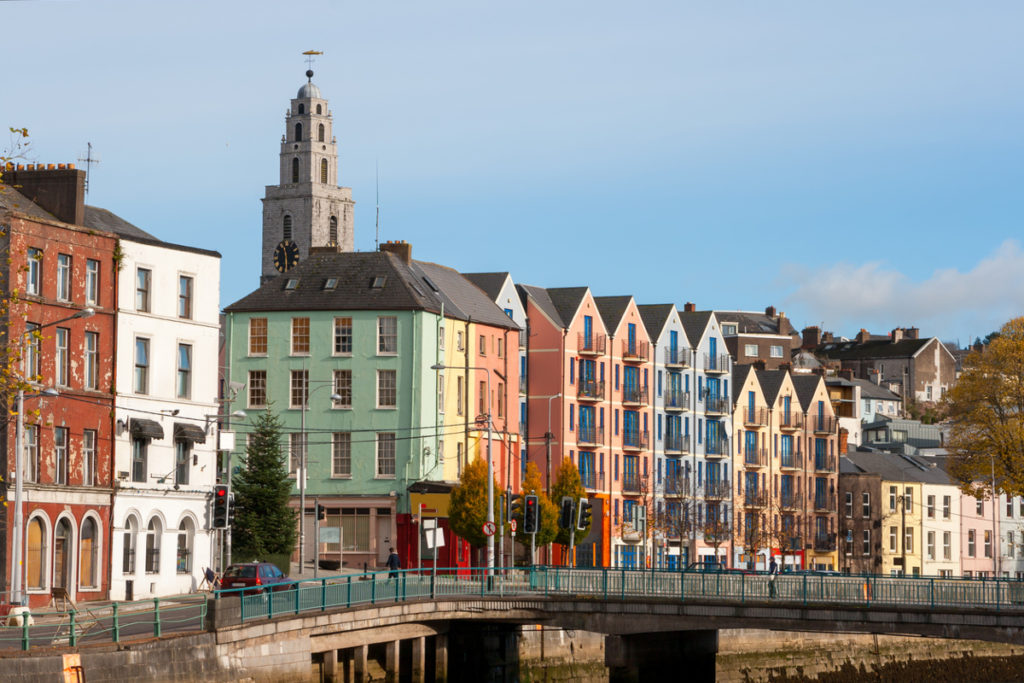 If you want to see all the sights in Cork, you'll need to spend a bit more time here than just half a day. Cork is similar to Dublin in that it's a large city that will require some driving between attractions.
With that said, I think a single night in Cork is fine. Just have a good plan on what you want to see and plan to either arrive early in the day, or get up early the morning you wake up here.
Some of the most popular attractions in Cork are Fitzgerald Park, Blackrock Castle Observatory, St. Anne's Church and Cork City Gaol. If you're short on time but want to get a feel for the city, you can join a 90 minute Cork Walking Tour to see the main sights.
Cork is also known for its impressive restaurant scene. If you have the time, I recommend trying out a Cork Food Tour during your visit. This way you'll get to learn about the city's restaurant scene while tasting some of the best food in the city.
Where to stay in Cork
Cork is kind of a big city, so I suggest staying near the city center near some good restaurants. Here are my recommendations.
Maldron Hotel: This is the hotel I stayed at right in the city center along the river. The rooms were very comfortable and the location was perfect. You'll find great restaurants and pubs just a block away on Oliver Plunkett Street.
Imperial Hotel: An upscale hotel near the city center, also walking distance to Oliver Plunkett Street and many of the city's best restaurants and bars.
Next Stop: Blarney Castle
Drive Time: 15 minutes
Stop 7: Blarney Castle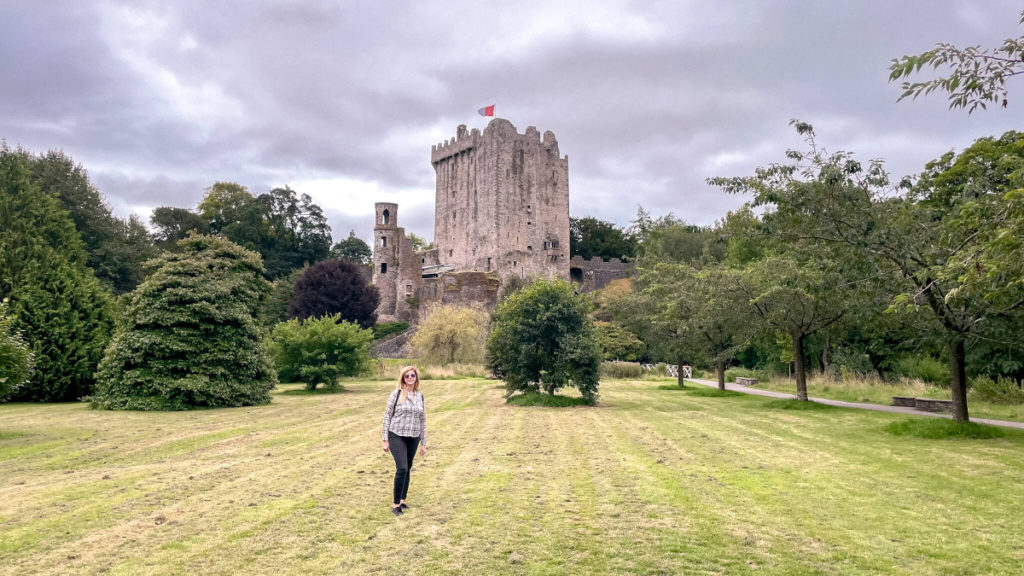 You can't come all the way to Ireland and leave without visiting Blarney Castle and kissing the Blarney Stone.
Blarney Castle is just a few minutes outside Cork, so I recommend arriving when they open to beat the crowds. They open at 9:00 a.m. Book your tickets in advance to save time.
I visited in the summer of 2021,so there were no crowds anywhere in Ireland, but I've heard the line to get into Blarney Castle can last well over an hour in normal peak seasons. Do plan ahead.
Once you arrive at Blarney Castle and Gardens, make a bee line for the castle. You'll find a large lawn out front where you can get pictures. Once inside the castle, you'll make your way up a narrow and steep spiral staircase.
The stairs will take you to the very top of the castle where you'll be greeted with a rather impressive view of the surrounding area. The top of the castle is also where you'll find the Blarney Stone.
Kissing the Blarney Stone requires a bit of acrobatics as you have to bend backwards into a hole. There will be someone there to assist to make sure you don't injure yourself and another person who will take your picture.
The pictures are pricey as you'd expect, but totally worth it in my opinion.
After you've explored inside Blarney Castle and kissed the Blarney Stone, you can either continue to explore the outer gardens, or hit the road to Cliffs of Moher. I chose the latter.
Next Stop: Cliffs of Moher
Drive Time: 2 hours, 15 minutes
A quick note here. If you have more time to spend in Ireland, consider heading down towards Killarney and driving the Ring of Kerry.
The Ring of Kerry is a popular tourist route that starts and ends in Killarney and circles the County Kerry peninsula along Slea Head Drive. There's lots to see around the Ring of Kerry including Killarney National Park, Medieval castles, and Ireland's beautiful coast.
After the Ring of Kerry you can also head next door to the Dingle Peninsula, which juts out into the Atlantic. You'll get beautiful coastal views as you drive around the peninsula and then back north towards Cliffs of Moher.
Stop 8: Cliffs of Moher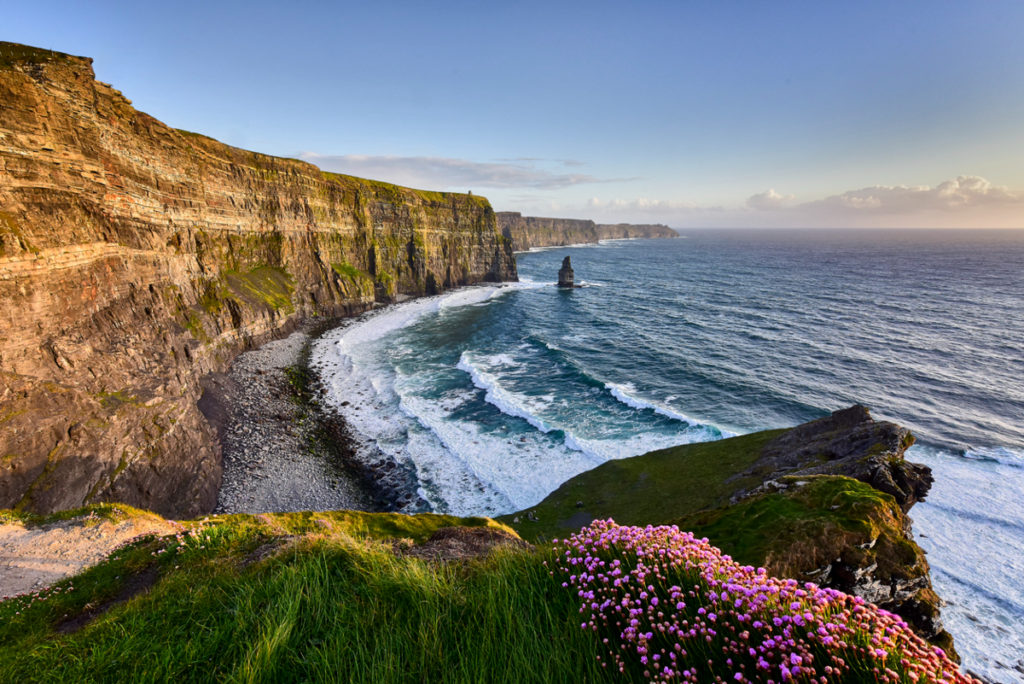 You can't come to Ireland without seeing the Cliffs of Moher. If you're visiting the country but not driving, join a Cliffs of Moher day trip from Dublin. It's worth the time it takes to get there, trust me.
For the rest of you who decided on an Ireland road trip, you'll find the gorgeous rocky Cliffs of Moher along Ireland's famous Wild Atlantic Way, a 1,500 mile long coastal road on Ireland's Atlantic coast.
Plan to walk around for a bit to explore and hike along the various trails lining the coast. The Cliffs of Moher Coastal Walk is about 8 miles and hugs the coastline. The trail is easy and flat. Just be sure to bring comfortable shoes.
I also think you can get better pictures along the Coastal Walk as opposed to just hanging out at the viewing platforms. So even if you don't plan to walk the whole 8 miles, head up the trail at least a little bit for the unobstructed views.
After you've had enough majestic scenery for the day, make your way over to the visitor center. They have several informational exhibits to learn more about the Cliffs of Moher and local wildlife.
Be sure to bring something warm to wear when visiting Cliffs of Moher. It can get very windy and cold along the coast. You'll need a sweater or jacket.
Next Stop: Galway
Drive Time: 90 minutes
Stop 9: Galway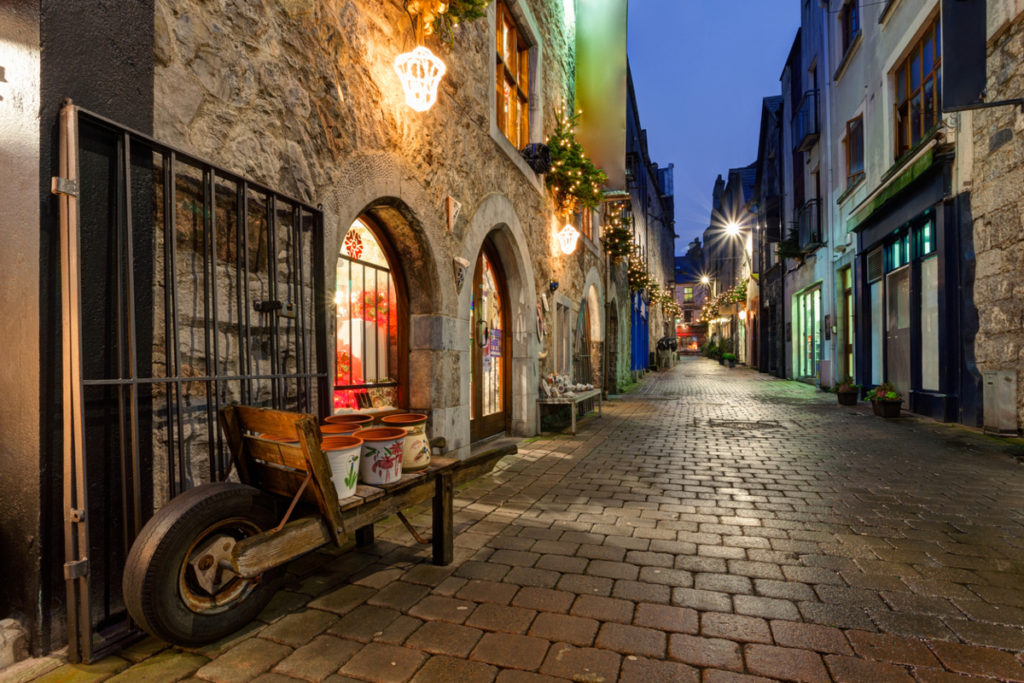 Galway is the perfect city to visit when you want to experience the pub scene in Ireland and take a break from all the sightseeing. The city center is packed with great pubs and restaurants that you can easily walk between.
Do keep in mind that Galway is a university town, so pub patrons are likely to be on the younger side. The bars and pubs near the city center will get a bit loud and rowdy on weekend nights.
If you're on the older side (like I am!) you may wish to head out on the early side (say 6:00 p.m. ish) so you can avoid the madness of the late night. This will give you time to have a few pints and grab dinner before it gets too late.
If you'd like to hear some traditional Irish music, be sure to visit The Crane Bar over on Sea Road. It's a traditional pub with live music every night.
Galway is also a popular homebase for those visitng Cliffs of Moher or exploring more of the Wild Atlantic Way. So if you plan to spend more time at either of those locations, Galway is the perfect place to be.
Where to stay in Galway
You'll want to stay in the city center when visiting Galway so you're close to the restaurants, bars and cafes. Here are my recommendations:
The House Hotel: Upscale, yet affordable rooms near the city center with a bistro and cocktail bar.
The Residence Hotel: Comfortable rooms in a hotel located right on Quay Street.
Next Stop: Trim
Drive Time: 2 hours
After Galway, this Ireland road trip itinerary heads back east. However, if you have extra time consider heading north towards the Slieve League Cliffs, Achill Island, Glenveagh National Park, and Northern Ireland and it's beautiful Causeway Coast and famous Carrick a Rede Rope Bridge.
Stop 10: Trim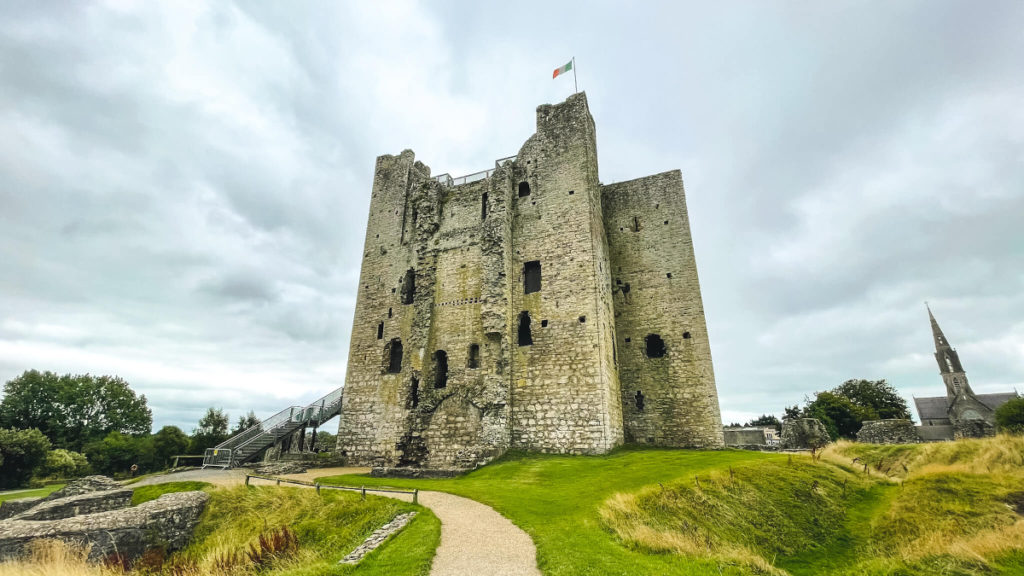 Trim Castle was another one of my favorite stops in Ireland. Both the town of Trim and Trim Castle were much cooler than I had expected.
Plan to spend about 90 minutes to two hours for this stop so you can explore the castle grounds and then walk around town for a bit.
You cannot go inside Trim Castle, but there's a walking path leading around the outer perimeter. From the outside, the castle is in pretty good shape. No idea what it's like on the inside, but the outside is impressive.
From the walking path you can see the old ramparts and the area where the moat used to be. How cool is that?
After you've seen the castle, head across the River Boyne via the Trim Castle River Walk to see a few other medieval ruins. While you're over there, head to The Olive Tree for lunch. They serve fantastic sandwiches and coffee.
Trust me, after a week of dining on Irish cuisine, you'll be grateful for something different!
Next Stop: Carlingford
Drive Time: 1 hour, 15 minutes
Stop 11: Carlingford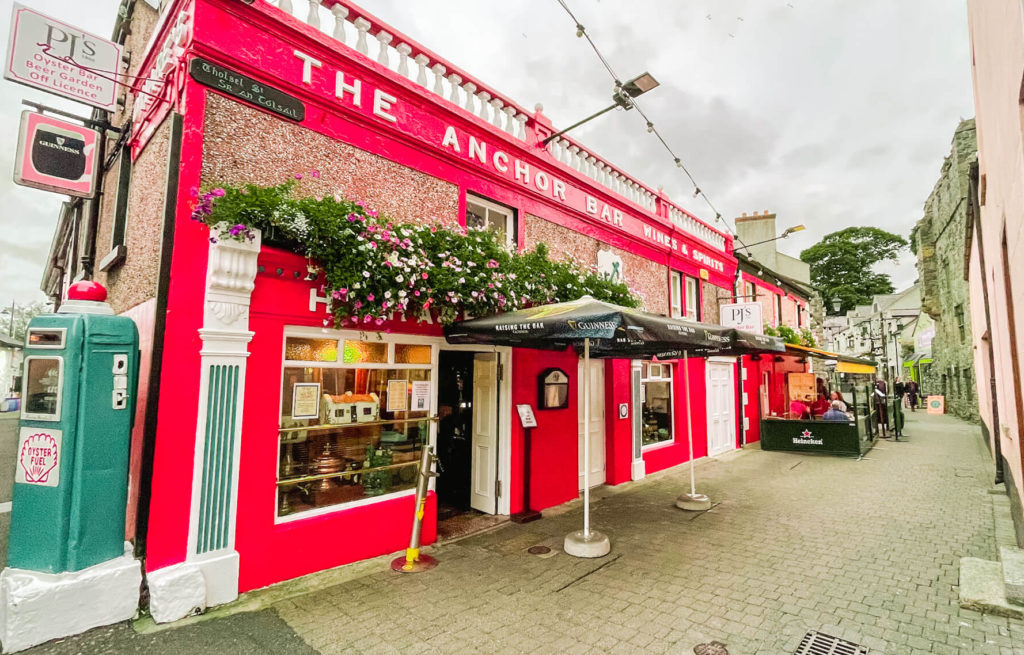 Carlingford is located along Ireland's west coast overlooking the Irish Sea. The town is known for it's medieval buildings and King John's Castle, which sits along the shore near the harbor.
While in Carlingford you'll want to take a walk through the city center, explore King John's Castle, grab a pint at PJ O'Hare's Pub, and take a bike ride along the Carlingford to Omeath Greenway.
Carlingford is also known for it's fresh Oysters, so be sure to try them while you're in town.
Where to stay in Carlingford
Carlingford is on the small side, so you'll be walking distance to the city center with just about any hotel choice, but here are my picks:
Four Seasons Hotel: The world's most affordable Four Seasons! Okay, maybe it isn't but it's darn close. Upscale hotel about a 5 minute walk to the city center. Rooms in the mid $200s.
Carlingford House: Upscale historic guesthouse located about 10 minutes from King John's Castle.
Next Stop: Back to Dublin
Drive Time: 90 minutes
Once back in Dublin, hit up any last minute stops you might have missed at the beginning of your trip and have one last celebratory pint.
I hope you've enjoyed this guide to the Ultimate Ireland Road Trip and that I've inspired you to plan a trip of your own. If you liked this post please consider sharing it. As always, thanks for reading.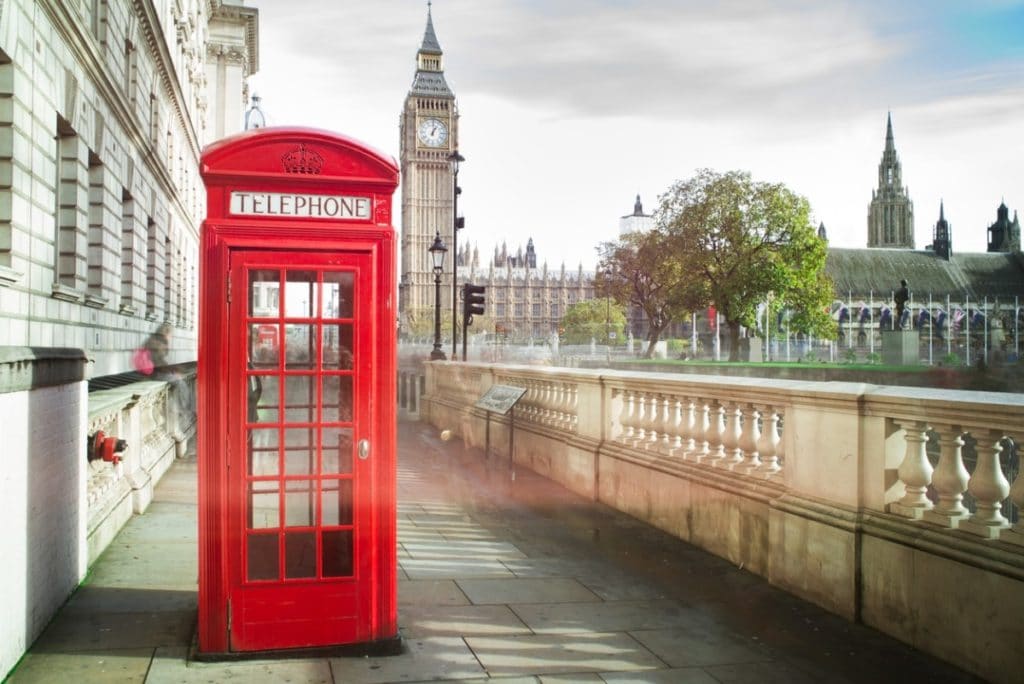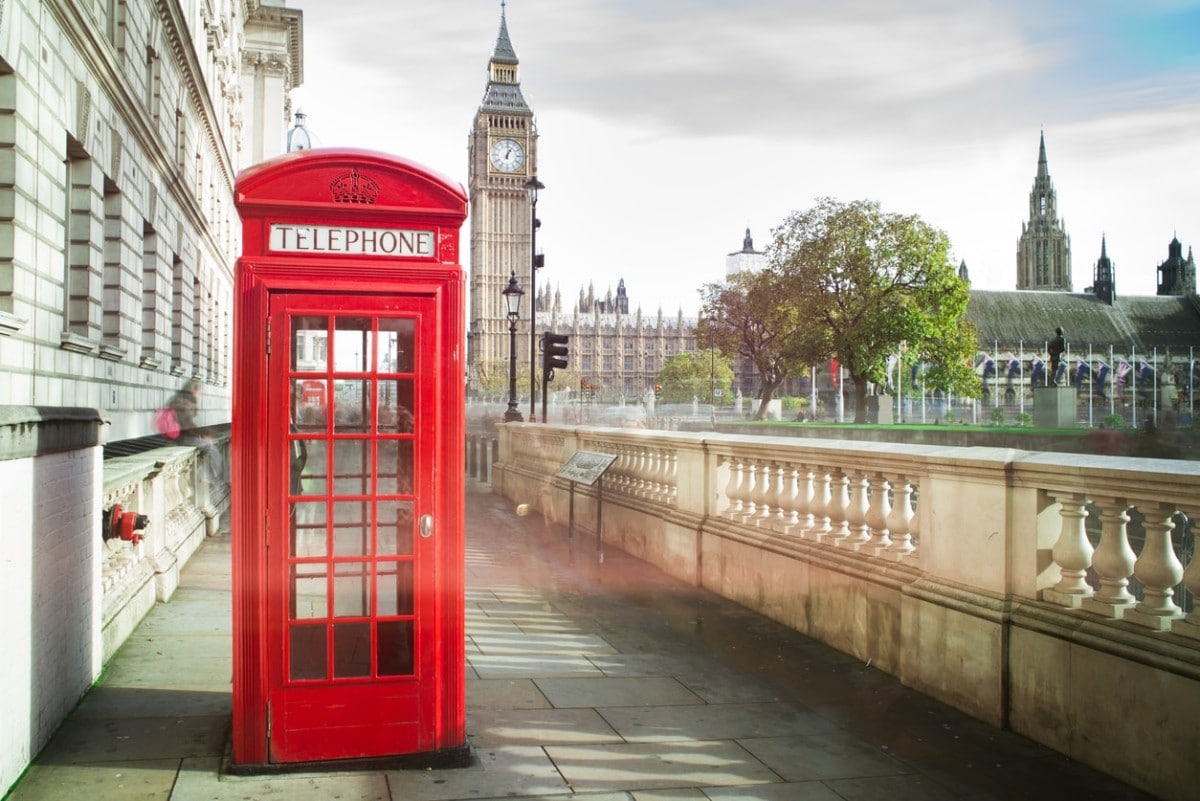 Photo by deyangeorgiev If you need to ask about reasons to visit London, chances are, this is going to be your first visit. Whether you …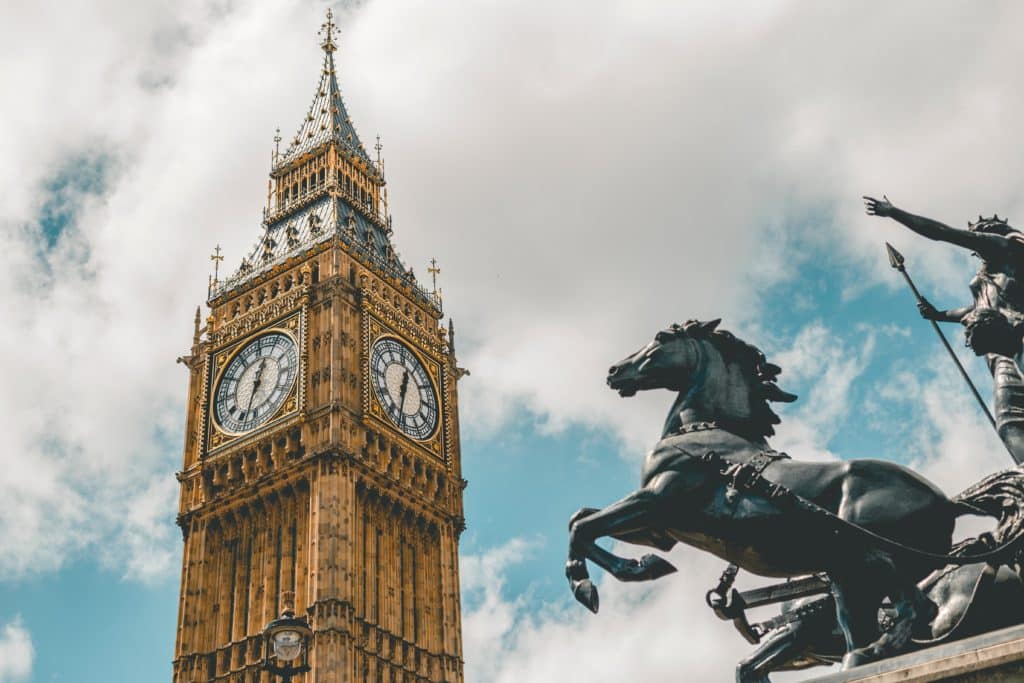 Planning a visit to the United Kingdon and looking for some practical travel tips for England? Follow these 15 tips to ensure you have an …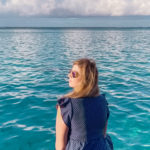 Eden Fite
Part-time Traveler | Dog Lover | Avoider of Crowds
I help busy people find creative ways to travel more.