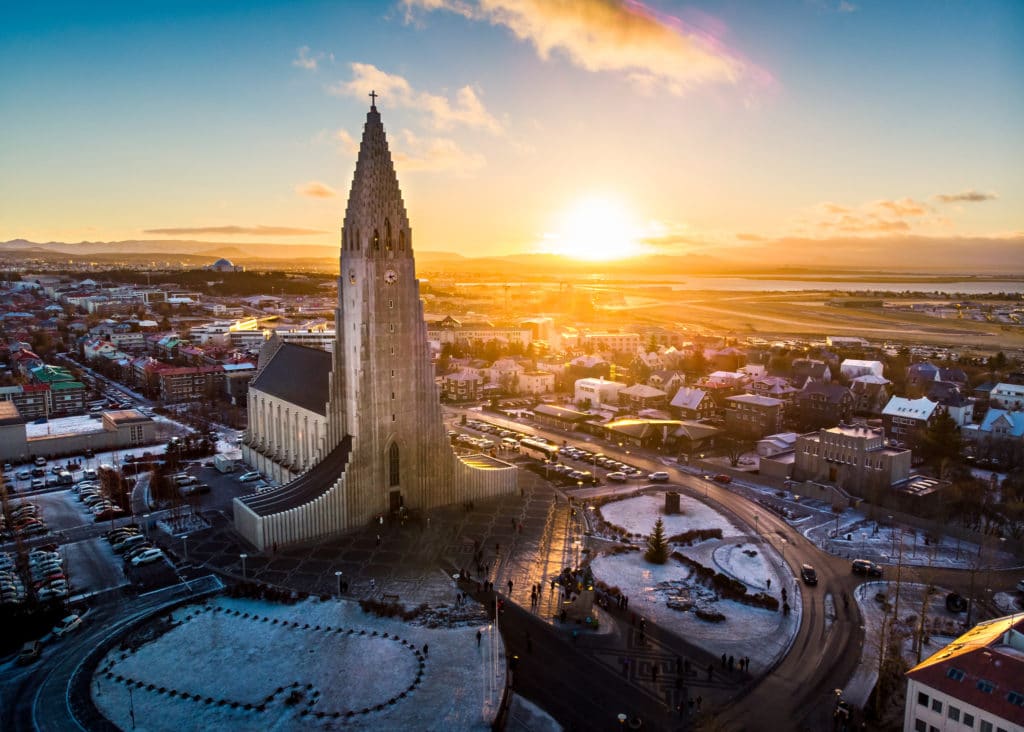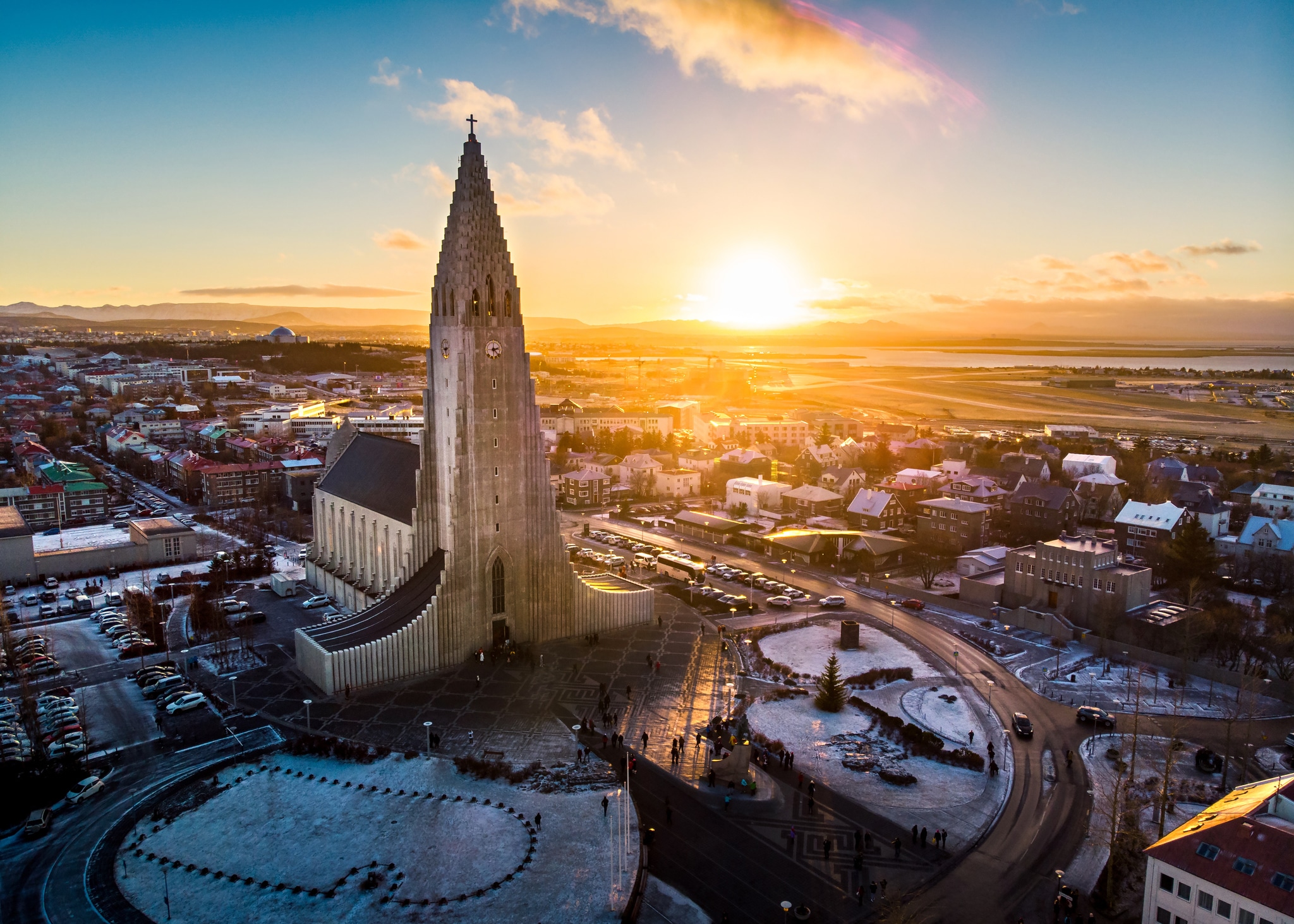 Planning to visit Iceland for your next vacation or maybe just stopping on a long layover?
If so, you must spend at least one day in Reykjavik exploring the world's northernmost capital city.
Iceland's capital city is fun, walkable, a great place to explore between day trips to other parts of the country.
You'll find plenty of sights to see along with shops selling unique gifts and souvenirs, cafes, restaurants, and bars.
Even if its the waterfalls and Northern Lights that brought you to Iceland, be sure to plan for at least one day in Reykjavik, you won't regret it.
Here are my recommendations on things to see and do with one day in Reykjavik.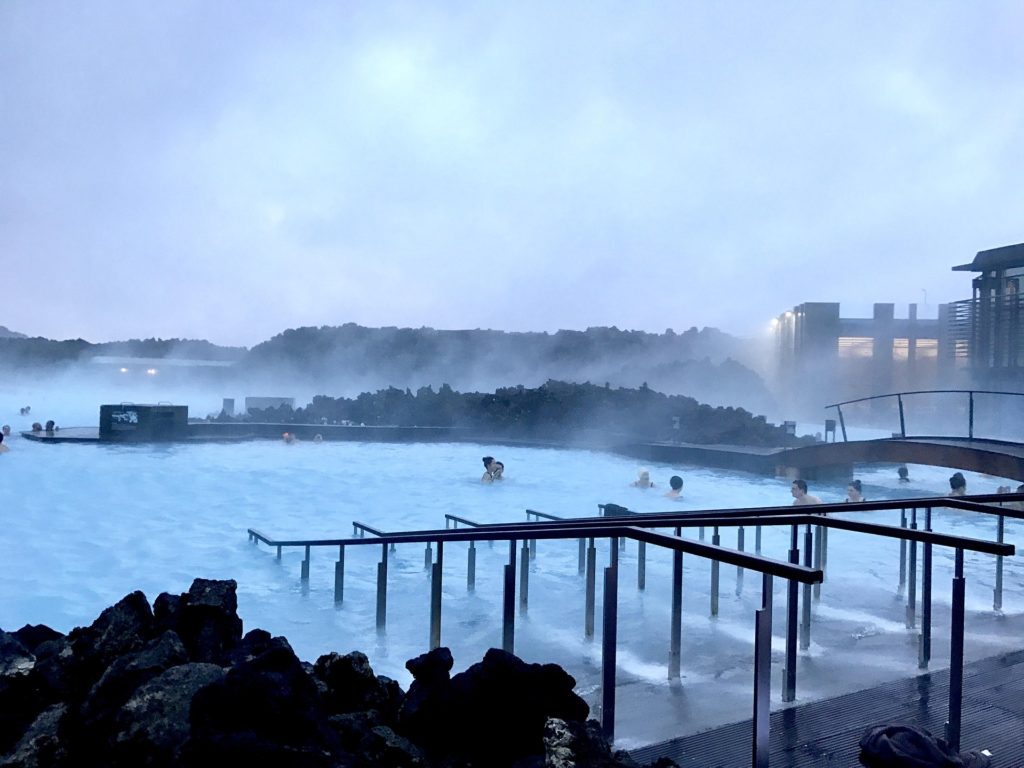 1. Blue Lagoon
I know the Blue Lagoon is super touristy and its not even a natural hot spring, but I still think it's cool enough that it warrants a visit.
My best advice is to plan to visit the Blue Lagoon right after you land at Keflavik airport.
Most international flights arrive around 6:00 a.m. (if traveling from the USA), so by the time you get off the plane, clear immigration, and retrieve your bag, you'll be right on time for the first bus to the Blue Lagoon.
To be totally honest, it's really cool to be at the Blue Lagoon right when they open. There is hardly anyone there for at least an hour or two, so you'll have the place mostly to yourself.
The Blue Lagoon is large enough that you'll often find yourself alone as you make your way around the various sections of the lagoon.
It's peaceful in an almost magical way. By around 9:30 a.m. or so, you'll notice the place will start to get more crowded, so enjoy it while it lasts.
Wading around the lagoon in the early morning darkness was one of my favorite memories from my time in Iceland. If I ever return, I'm definitely doing it the same way next time.
Another benefit of visiting the Blue Lagoon when you arrive in the morning is that you'll get to shower right away. I always like to freshen up after a long flight, and this is the perfect way to do it.
Besides this, your hotel room will not be ready for check in until the afternoon anyway, so you might as well plan an activity in the meantime.
I recommend spending about two to three hours at the Blue Lagoon. Then hop on the bus to the city to get the rest of your one day in Reykjavik itinerary started.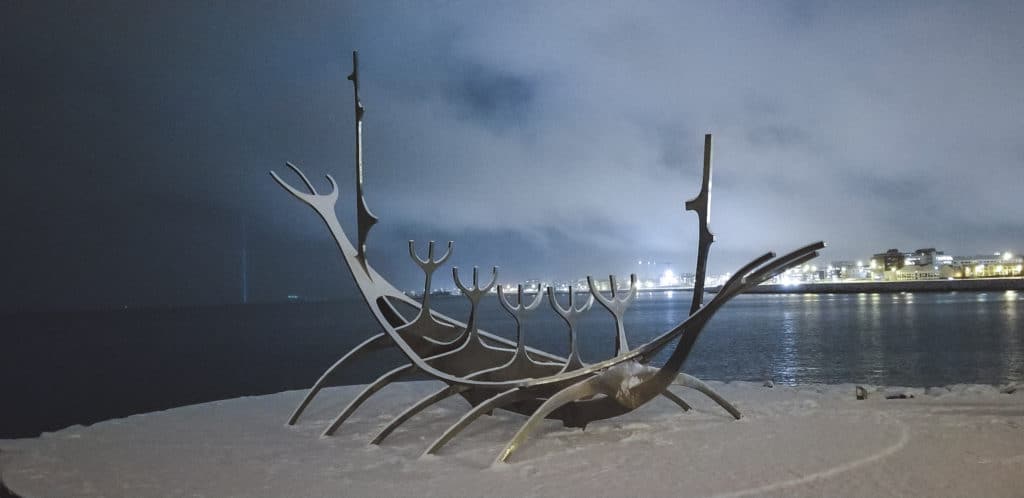 2. Sun Voyager
While not the most exciting stop on this one day in Reykjavik itinerary, you should stop by to pay a visit to the Sun Voyager anyway.
The Sun Voyager is a metal sculpture that sits along the waterfront in Reykjavik. It was created by Jon Gunnar Arnason and is said to be a dreamboat, or ode to the Sun.
The artist intended for the sculpture to convey the promise of undiscovered territory, a dream of hope, progress, and freedom.
It's bigger than it looks in the photo and is actually quite impressive. You can see it covered in snow in the picture above during my visit.
Just after taking this photo I wandered around to the other side of the sculpture to get a closer look.
Being the graceful person that I am, I then slipped on some ice, and fell on my a$$ (excuse the language) in front of some other tourists photographing the Sun Voyager.
Definitely not one of my coolest moments, but a great memory nonetheless.
If you look to the left of the Sun Voyager in the photograph, you can see a beam of light shooting up into the sky.
The light is from an art installation by Yoko Ono called the Imagine Peace Tower.
The tower was conceived by Yoko One in memory of John Lennon.
The tower is powered by geothermal energy and is visible every year from October 9th (John's birthday) until December 8th (the anniversary of his death).
Those who wish to get a closer look can take a ferry out to the Imagine Peace Tower as well. Details can be found on their website.
3. Hallgrimskirkja
The Hallgrimskirkja church is a must visit destination, even with just one day in Reykjavik.
It's one of the most photographed spots in the city, and one of the most popular tourist destination in the city.
However, if you arrive at Hallgrimskirkja in the morning when they open, there will be very few people there.
This is especially true if you're visiting Iceland in December like I was.
In fact, I went to visit Hallgrimskirkja multiple times during my time in Reykjavik, and was the only one there on more than one occasion, which was awesome. But anyways, about the church.
Hallgrimskirkja is a Lutheran church and one of the tallest structures in Iceland. It took 41 years to build the church and was completed in 1986.
The design of the church is said to be inspired by the rocks, mountains, and glaciers of Iceland.
Entrance to the inside of the church is free of charge, though the interior is not nearly as spectacular as the outside.
However, you should pay the 900 Icelandic Krona to take the elevator to the top of the tower. The view is breathtaking.
If you're visitng Iceland in December, the church opens right around sunrise and it's beautiful.
From the top of the tower there are viewing windows facing in all directions of the city so you'll get an aerial view of the entire city, including the mountains far off in the distance.
The church is open daily from 9:00 a.m. to 5:00 p.m.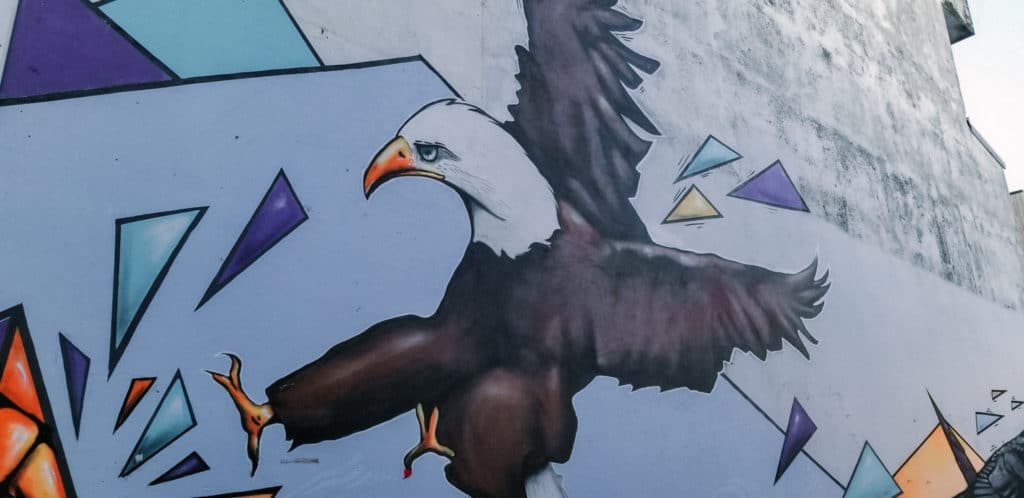 4. Reykjavik Street Art
Believe it or not, there is a thriving street art scene in Reykjavik. You'll see murals adorning walls and buildings all across the city. The mural above is from Icelandic street artist Selur.
A guided tour of the street art is not necessary because you'll see it everywhere, but you can find a Reykjavik street art map here.
Much of the art in Reykjavik's city center was commissioned as part of a collaboration between the annual music festival Iceland Airwaves and Urban Nation, a Berlin based arts organization that connects artists with communities.
The collaboration paired street artists with musicians performing at the 2015 and 2016 Iceland Airwaves festivals.
The artists created murals based on songs from selected musicians playing the festivals.
Check out the video above for more information about this collaboration.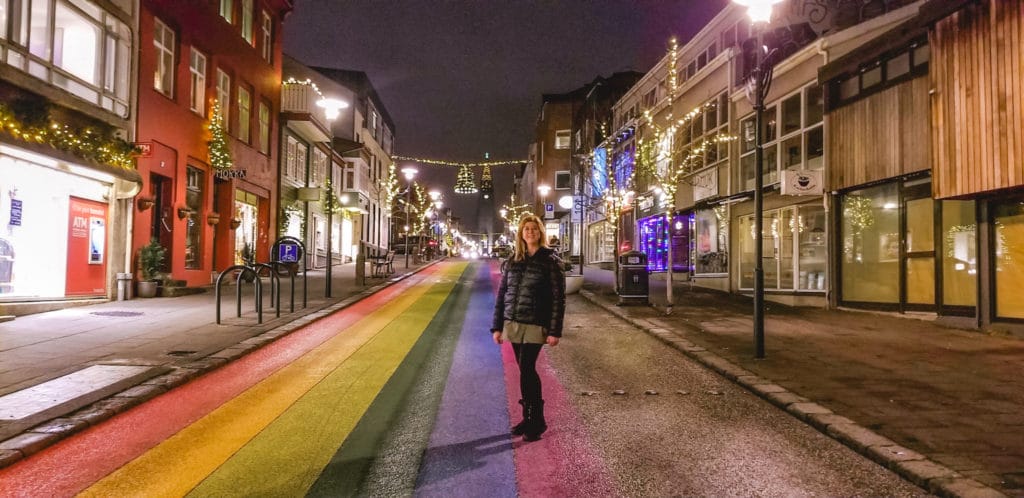 5. Skolavordustigur street
Skolavordustigur street is the road that leads up to Hallgrimskirkja at the the top of the hill.
The lower section pictured above has a rainbow painted down the center. If you're walking by, you can't miss it.
Skolavordustigur street is definitely on the touristy side, but you should still pay a visit, even if it's just on your way to Hallgrimskirja.
There are tons of cute souvenir shops along both sides of the street.
You'll also find several cafes and restuarants, most of which serve traditional Icelandic food with European and American dishes mixed in.
This is also a great place to pick up one of those traditional Icelandic wool sweaters, or lopapeysa, that you see all over the country.
They are beautifully hand-made and incredibly warm.
I will warn you, they are quite expensive ($150 – $200). But if you want one, there's a few different stores selling them on this street with a large selection to choose from.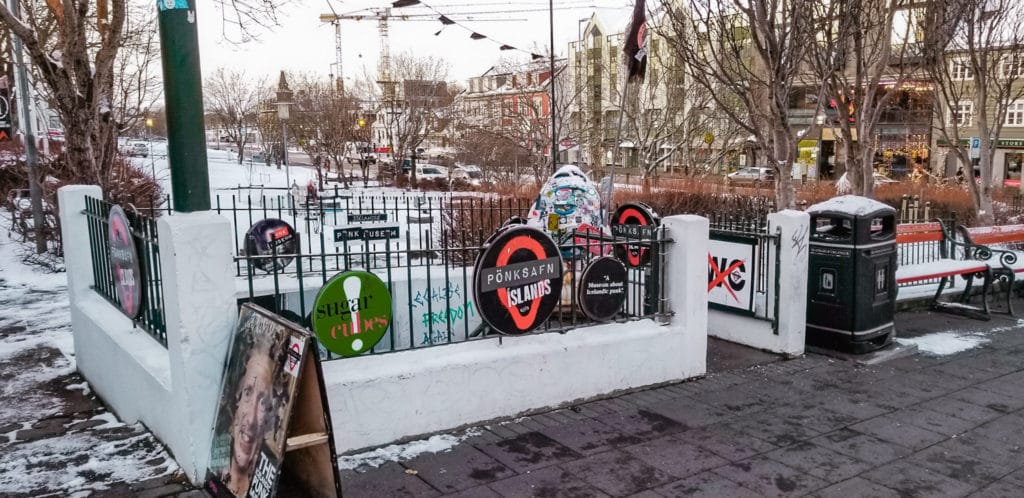 6. Icelandic Punk Museum
The Icelandic Punk Musuem celebrates and displays memorabilia from the 1980s and 1990s punk scene in Iceland.
The musuem itself was formally opened by Johnny Rotten (John Lydon) the notorious singer from the Sex Pistols in 2016.
The tiny musuem is housed in a former public toilet on Bankastraeti Street.
Visitors to the museum will find photos, music, posters, instruments, clothes and other memorabilia on display.
The museum is curated by Dr. Gunni, an Icelandic musician and historian of the Icelandic music scene.
The Icelandic Punk Museum is open Monday through Friday from 10:00 a.m. to 10:00 p.m. and Saturday and Sunday from noon to 10:00 p.m. Admission is 1200 Icelandic Krona (about $10 USD).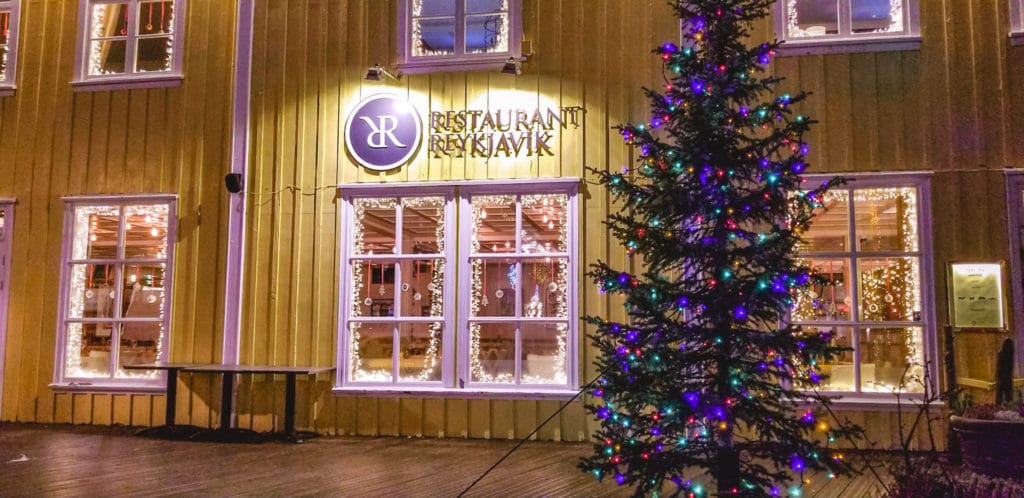 7. Icelandic Cuisine
Even with just one day in Reykjavik, I encourage you to try some of the local Icelandic cuisine.
I'm sure you've heard stories about Iceland's fermented shark and its awful smell and taste, but the truth is, that's not really something the locals eat.
I'm sure you can understand why. So if you must try this dish, there are several expensive tourist restuarants that will gladly serve it to you.
Popular Icelandic foods that locals actually eat include skyr (similar to Greek yogurt), hangikjot (smoked lamb), kleinur (fried pastry), cured meat and fish, and rugbraud (dark rye bread).
There are many others of course, but you get the idea.
I'm not a big meat eater myself so I stuck to trying the skyr and a few local pastries. Here are a few restaurants to try Icelandic cuisine while visiting Reykjavik:
Restaurant Reykjavik: Upscale Icelandic restaurant.
Cafe Loki: Cute cafe across from Hallgrimskirkja serving breakfast, lunch, and dinner.
Icelandic Street Food: Serving traditional Icelandic food from multiple locations around Reykjavic.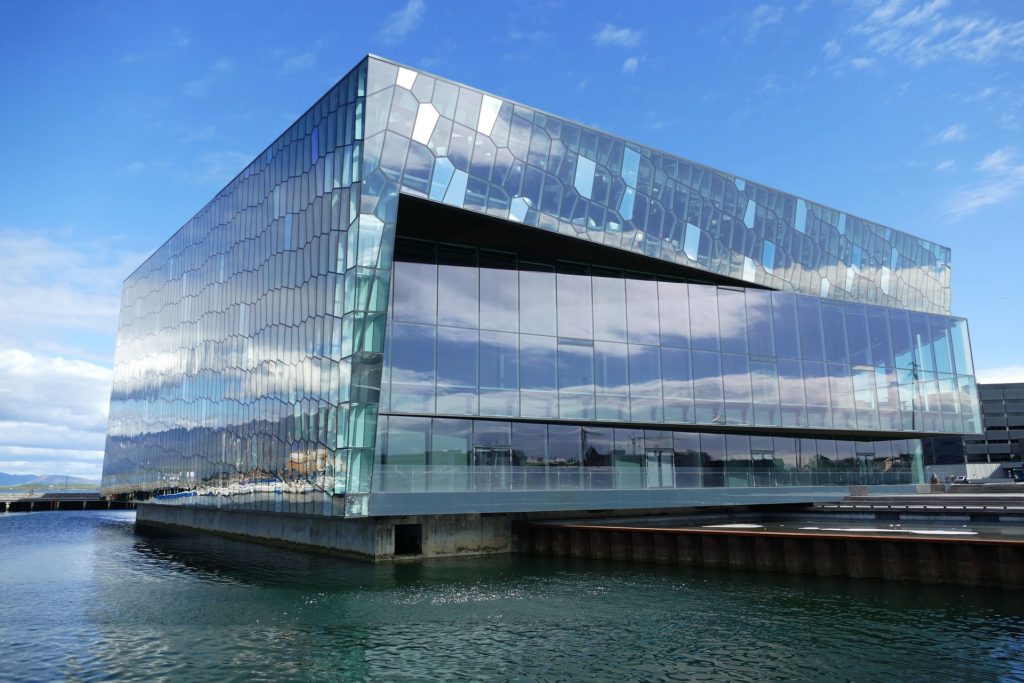 7. Harpa Concert Hall
One of the most unique things to do when spending one day in Reykjavik city is to see an event at Harpa Concert Hall.
This beautiful venue features events ranging from comedy, opera, symphony, rock concerts, and anything else you can think of that takes place on a stage.
Be sure to check their event schedule prior to your visit.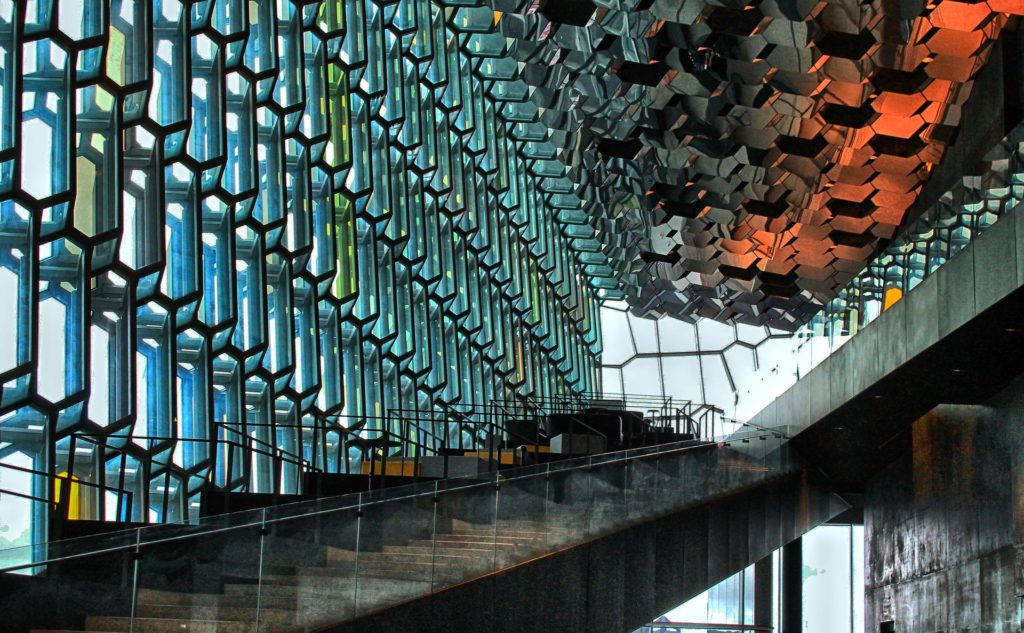 If you don't have time to attend an event, consider stopping by to view the inside of the Concert Hall.
It's a beautifully designed venue with honeycomb glass windows, and a concrete and metal interior. It's modern and gorgeous.
Visitors are welcome to view the inside when events are not taking place. There is no cost to enter and you can stay for a few mintues or a few hours.
Guided tours of the Harpa Concert Hall are also available. Inquire with the box office for more information.
There's also a fantastic Italian restaurant on the top floor called Kolabrautin. The restaurant is open Tuesday througth Saturday from 5:30 p.m. to 10:00 p.m. Reservations are encouraged.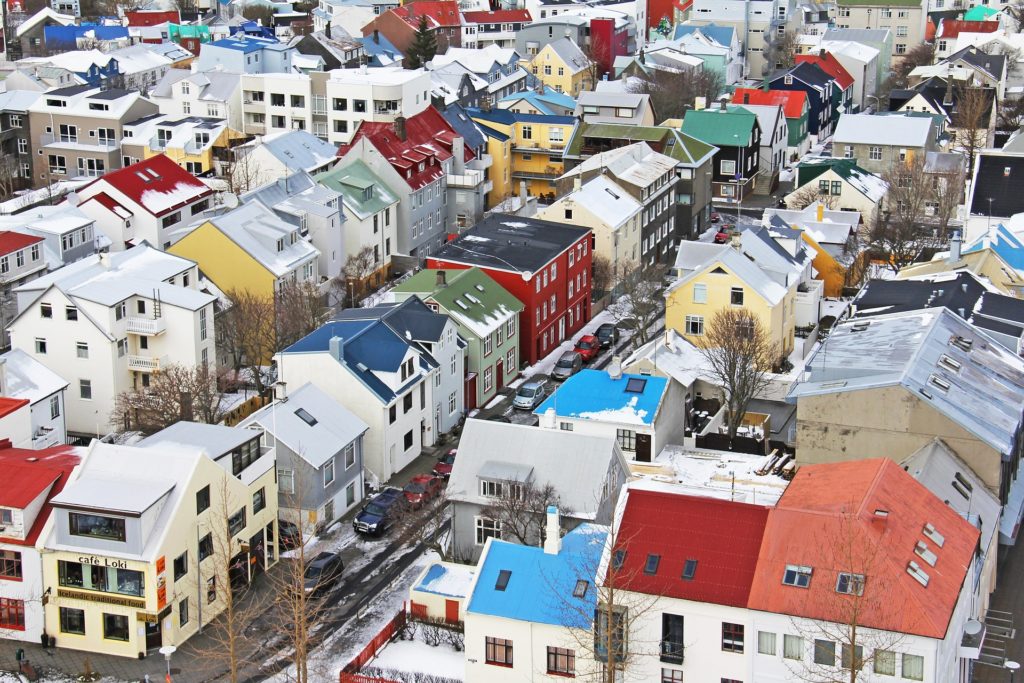 8. Laugavegur Street
No Reykjavik one day itinerary would be complete without a walk down the city's main street.
Laugavegur Street is the main shopping street in Reykjavik. So if you're looking to buy clothes, souvenirs, or gifts, this is the best place to do it.
Laugavegur Street is also the best place to grab dinner and drinks after a day exporing the Golden Circle or national park.
This is one of the livliest areas of the city and the place you'll find the most action in the evenings.
You'll also find the largest selection of restaurants to choose from compared to anywhere else in the city.
If you're interested in doing some shopping while in Reykjavik, hit up Laugavegur Street during the day. Most of the shops open around 10:00 a.m. or 11:00 a.m.
Don't forget you're in Iceland so prices will be higher than you might expect, but you'll also find some very unique things as well.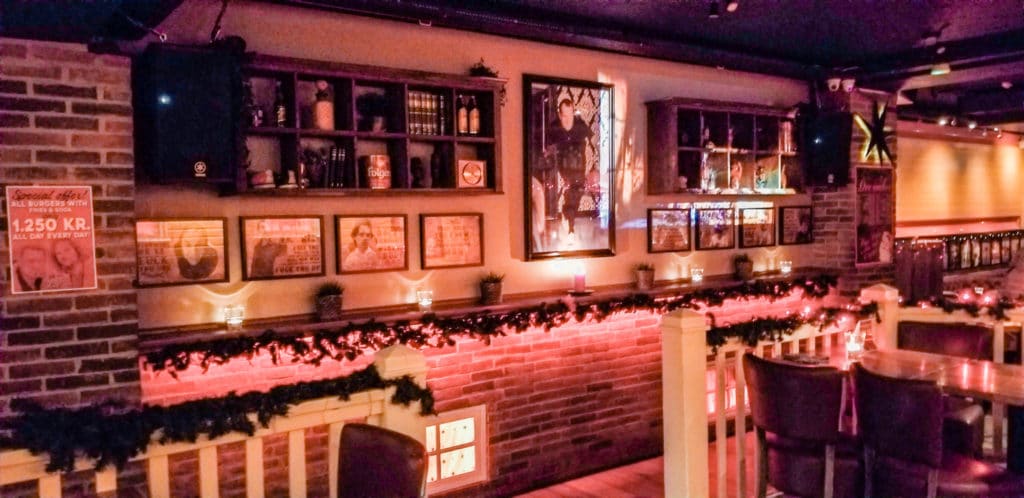 9. Find Cocktails
What's the best way to end an incredible one day in Reykjavik? With cocktails of course.
There are so many great cocktail spots in Reykjavik. I promise, you will not have a hard time finding a fun place to have a few drinks. Here are a few of my favorite places to get you started: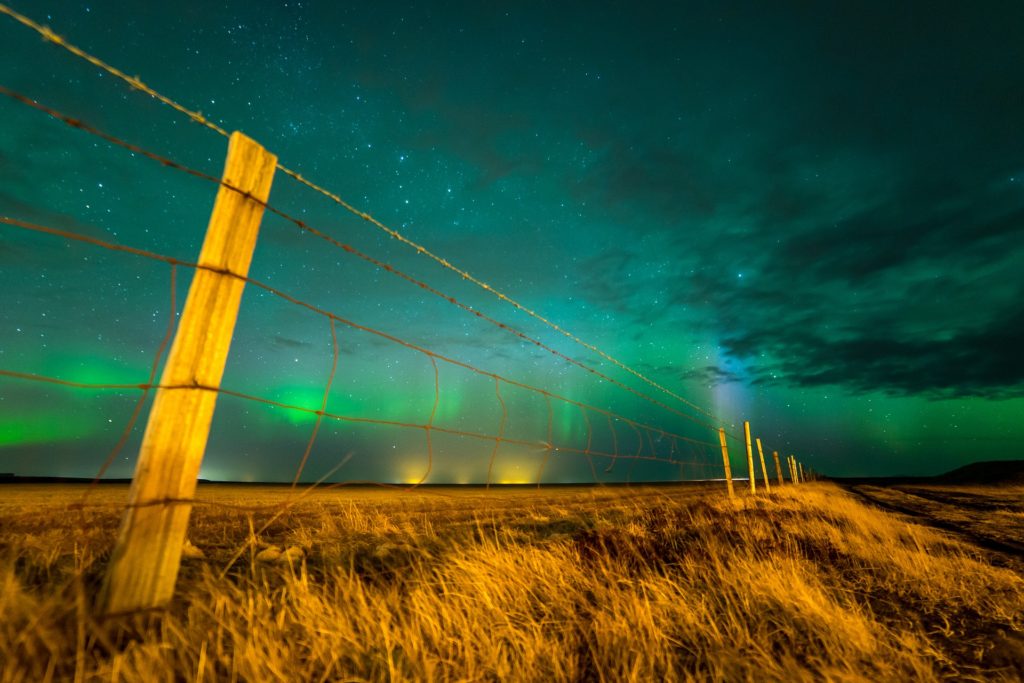 10. Northern Lights
While the Northern Lights are not visible year round, if you're visiting Iceland in December like I did, be sure to book a tour to have a chance to see them.
The best time of year to view the Northern Lights in Iceland will be from September to March.
While there are no guarantees, you've got a pretty good chance if you'll be in the country for more than one day.
If seeing the Northern Lights is really high on your list, consider at least an Iceland 3 day itinerary to maximize your chances.
If you want to see the Northern Lights, sign up for a Northern Lights tour on the first night of your visit.
If the lights are not visible that night, you can keep joining the tour night after night until you get to see them.
Basically, the earlier in your trip you book your tour, the more chances you'll have to see the Northern Lights.
The Northern Lights tours are affordable (about $40 USD) and depart nightly (weather permitting) around 8:00 p.m.
Many of the tours will arrange to pick you up right from your hotel and typically run about 4 hours or so.
I hope you've found this one day in Reykjavik itinerary useful and picked up some helpful tips along the way. If you've been to Reykjavik already I'd love to hear what you would add to this itinerary. Let me know in the comments below or send me a message.
Book Your Trip
Find the best flight deals by using Google Flights, then book direct with the airline. This is the search engine I use to compare flights and prices before booking my own trips.

BOOK YOUR ACCOMODATION
I recommend searching for hotels through Booking.com to compare hotels on amenities, location, and price. If you are a member of a hotel's rewards program, always book direct with the hotel. If you are not loyal to a specific hotel brand, using Booking.com for the best price.

TRAVEL INSURANCE
Travel insurance is more important than ever. For just a few dollars a day you can protect yourself and your trip. I personally use World Nomads, but whomever you choose, don't skip out on travel insurance. It can literally save you thousands of dollars.


Want to save it? Pin it.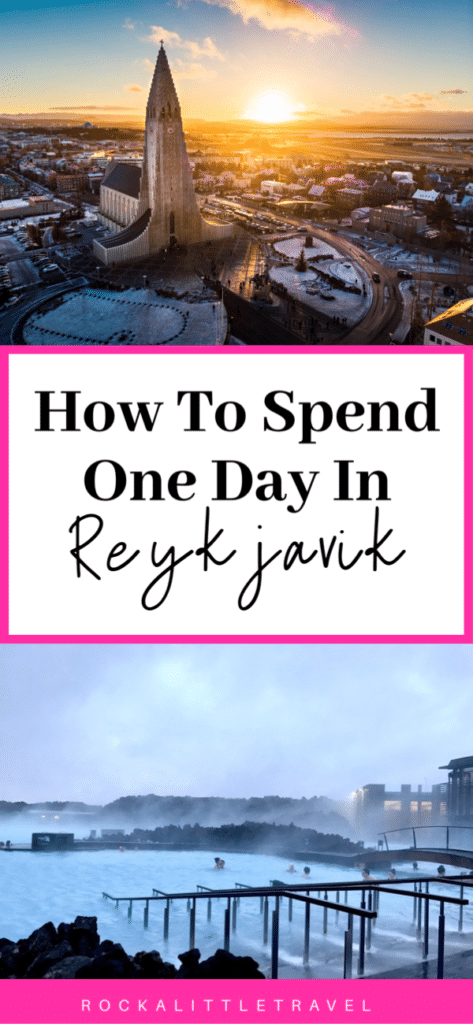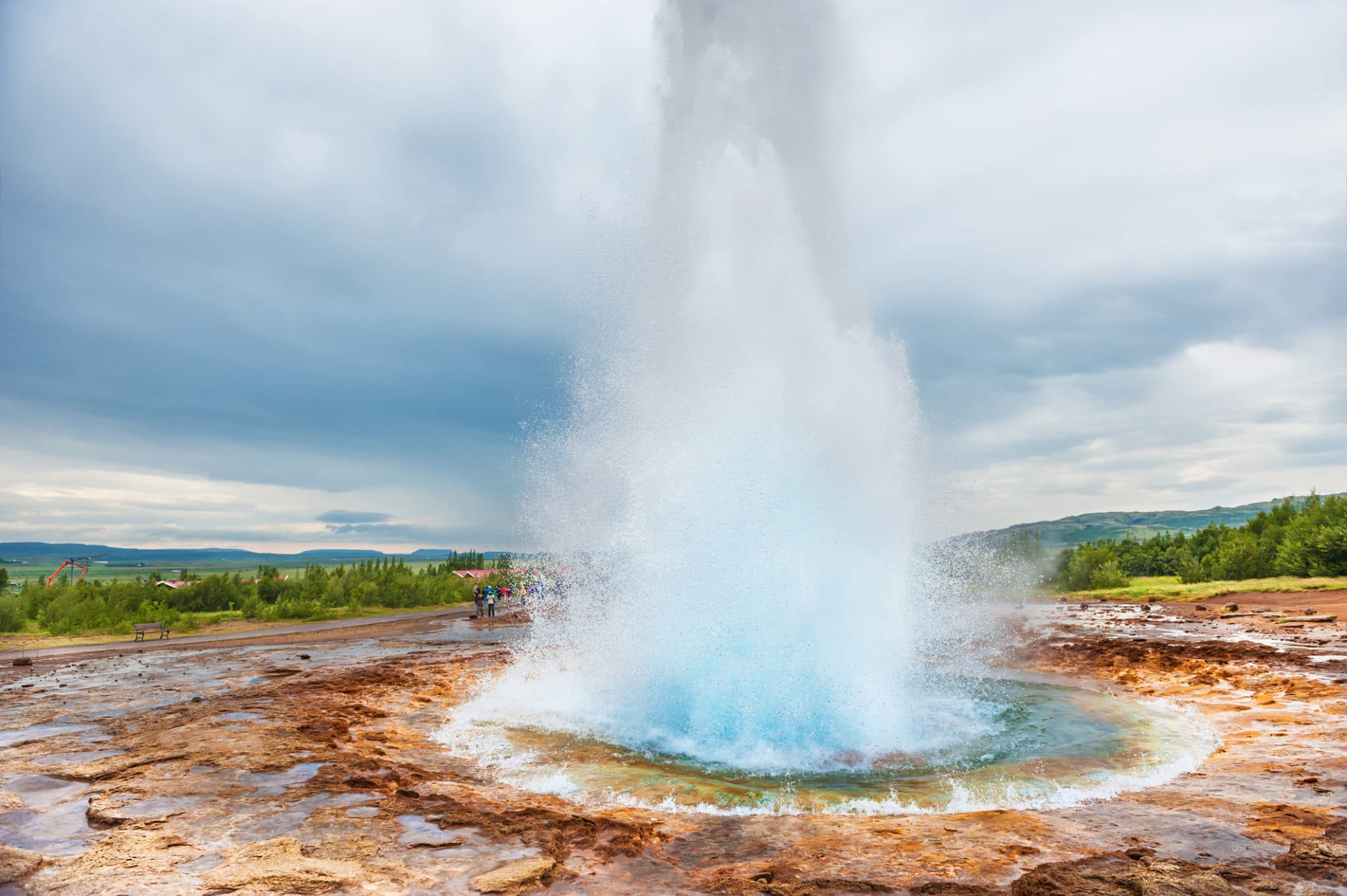 Photo by Olga Gavrilova If you're planning a visit to Iceland, you'll surely be spending some time in Reykjavik. Once you've had atleast one day in …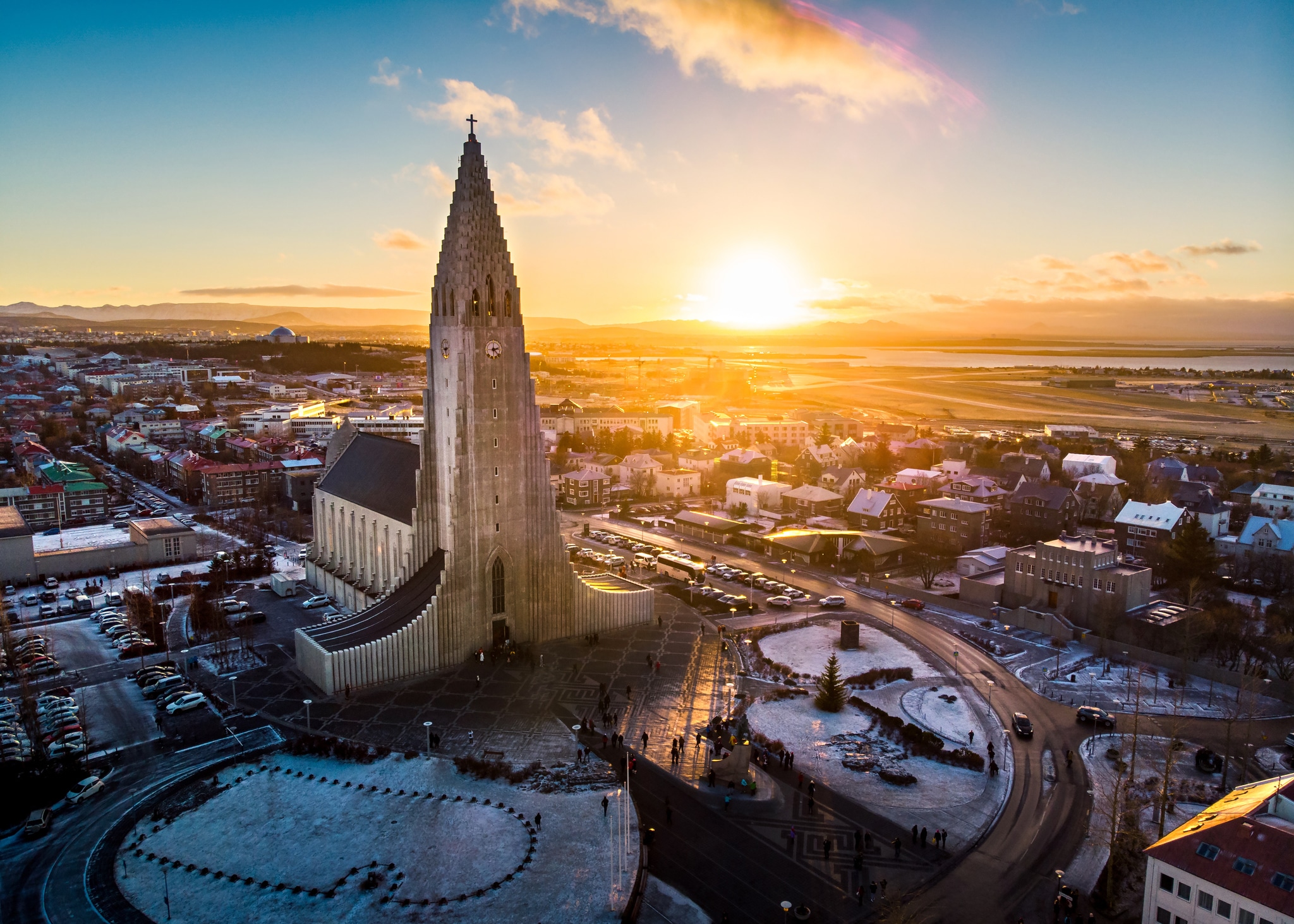 Photo by Creative Family Planning to visit Iceland for your next vacation or maybe just stopping on a long layover? If so, you must spend at …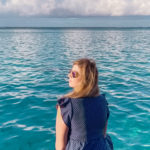 Eden Fite
Part-time Traveler | Dog Lover | Avoider of Crowds
I help busy people find creative ways to travel more.