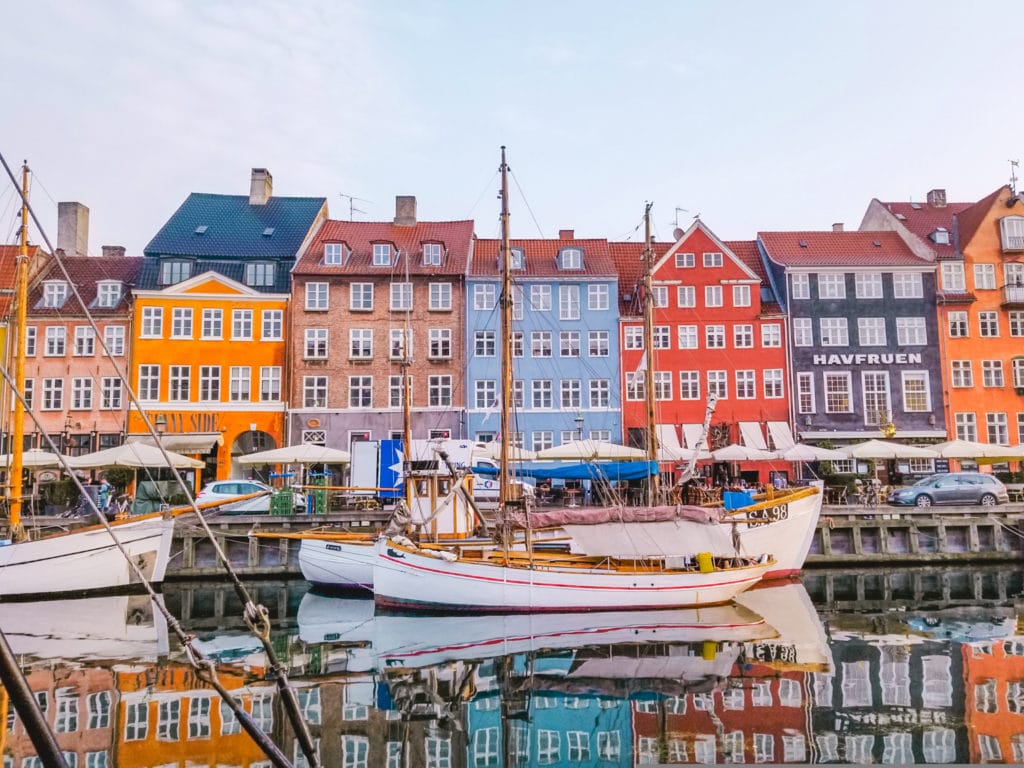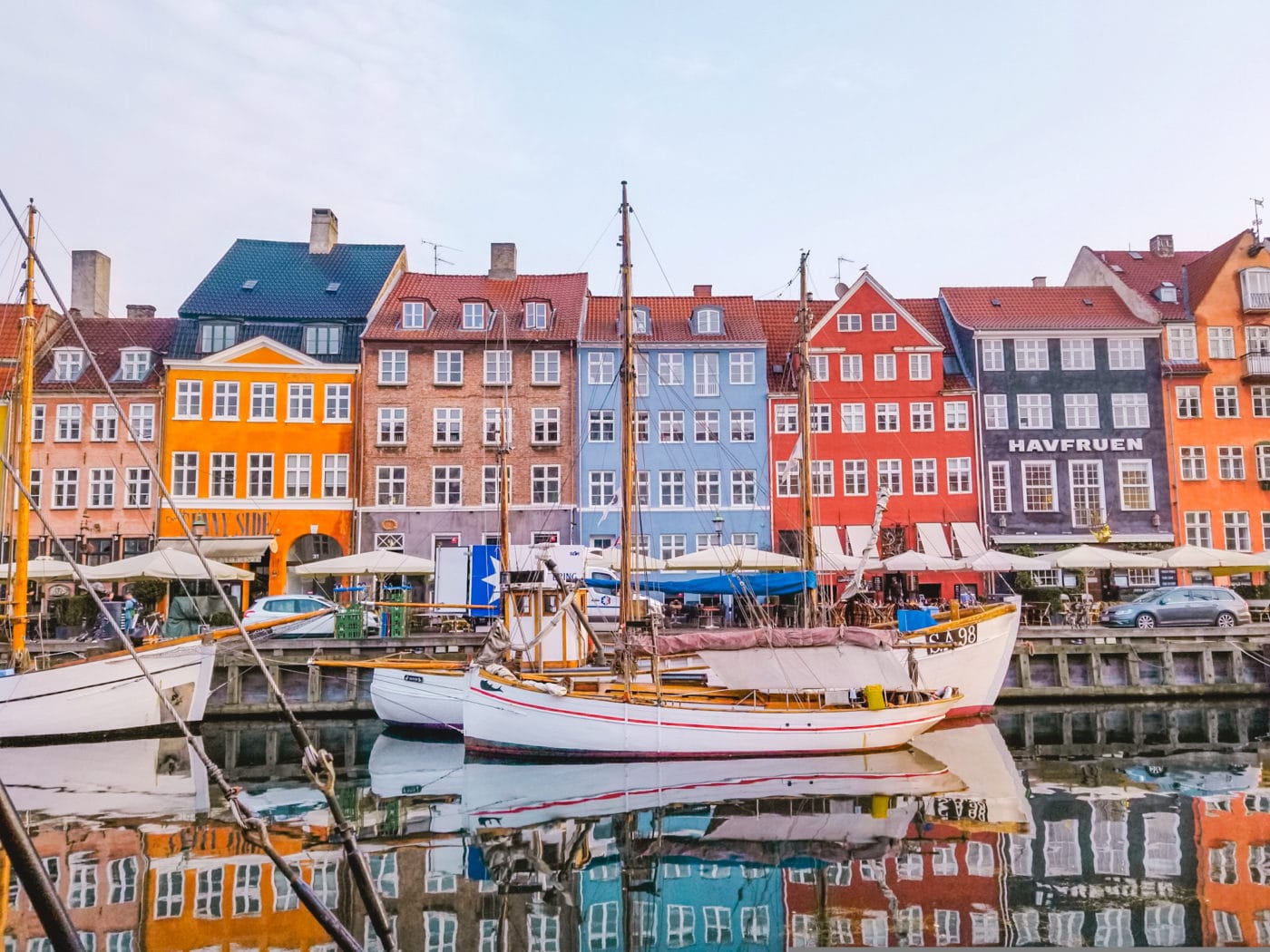 Planning a visit to Denmark and need to visit Copenhagen in a day? Keep reading, this post is for you.
I put together this itinerary to help those who are short on time but want to see as much of Copenhagen as possible in just one day.
Fortunately for those of us short on time, Copenhagen is a very bicycle-friendly city. Getting around from place to place is not only easy but affordable.
This itinerary is intended for first time visitors to Copenhagen who want to see the main attractions.
If you've already been, you may prefer to explore more unique things to do in Copenhagen, such as spending time in local neighborhoods.
So get your bicycle and your Google Maps ready, and let's get going.
Top 10 Things to Do in Copenhagen in a Day
To navigate Copenhagen in a day you'll want to have a bicycle you're comfortable riding, along with a phone that you can use to view Google Maps.
You will also be using the Google Maps feature to get bicycle directions to take you from place to place.
If riding a bike is not for you, you can also complete this itinerary on a self-guided walking tour and using public transport where appropriate.
If you're feeling extra adventurous, the city is full of motorized scooters as well.
As an added bonus, the scooters can be ridden in the bike lanes so you'll be away from traffic and have a relatively smooth surface to ride on.
The items on this itinerary are in order based on either their location or operating hours. However, feel free to move things around as you see fit.
Also, you will need to move at a reasonable pace throughout the day to visit all stops.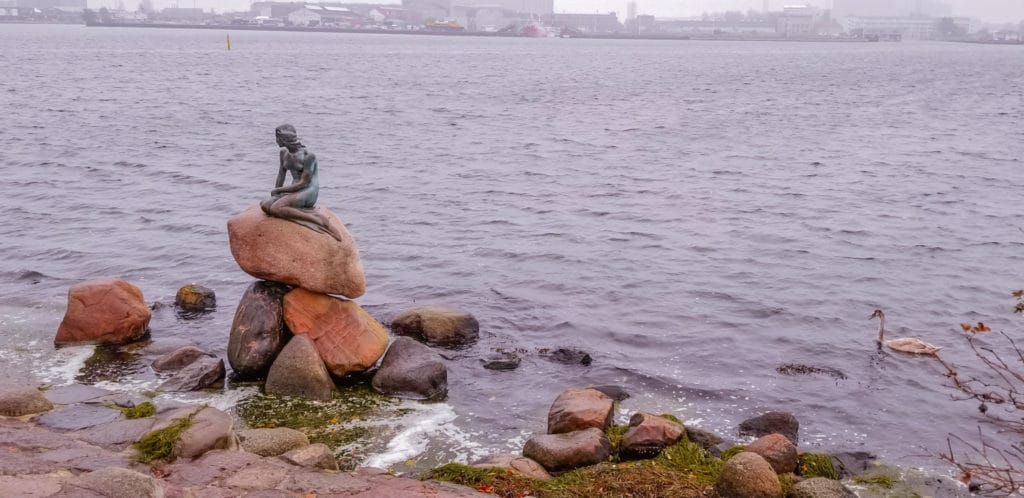 1. Little Mermaid Statue
No one day Copenhagen itinerary would be complete without paying a visit to the iconic Little Mermaid statue. The Little Mermaid is a bronze statue created by Edvard Eriksen.
The statue depicts a mermaid becoming human. Visitors can find the statue on a rock by the waterside at the Langelinie promenade. 
The statue has often been described by visitors as underwhelming or unimpressive. It has even made lists of the world's most disappointing tourist attractions.
Despite the unenthusiastic response, the Danes do not seem to be bothered by these reactions and instead embrace them.
Either way, I enjoyed my visit to the Little Mermaid statue. It's a quick stop but the waterfront is nice and the park you cross along the way is beautiful, especially in the fall.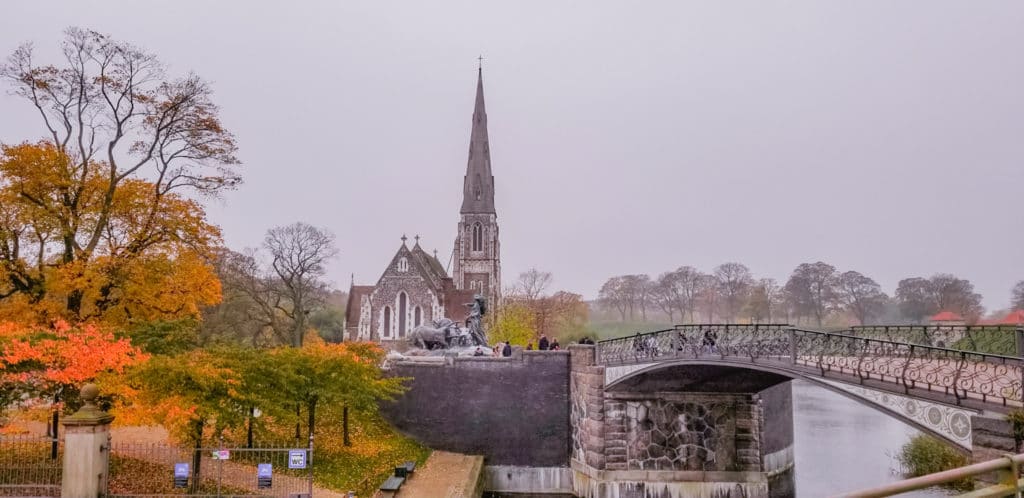 2. St. Alban's Anglican Church
St. Alban's Church, also commonly referred to as the English Church, is a local Anglican church in Copenhagen. 
The church was built between 1885 and 1887 in the Gothic Revival style. St. Alban's Church was built for the growing English congregation in the city.
While not a major tourist attraction, I found the church to be quite beautiful.
It is situated in a park near the Little Mermaid Statue and is worth admiring if you've got a few minutes to spare.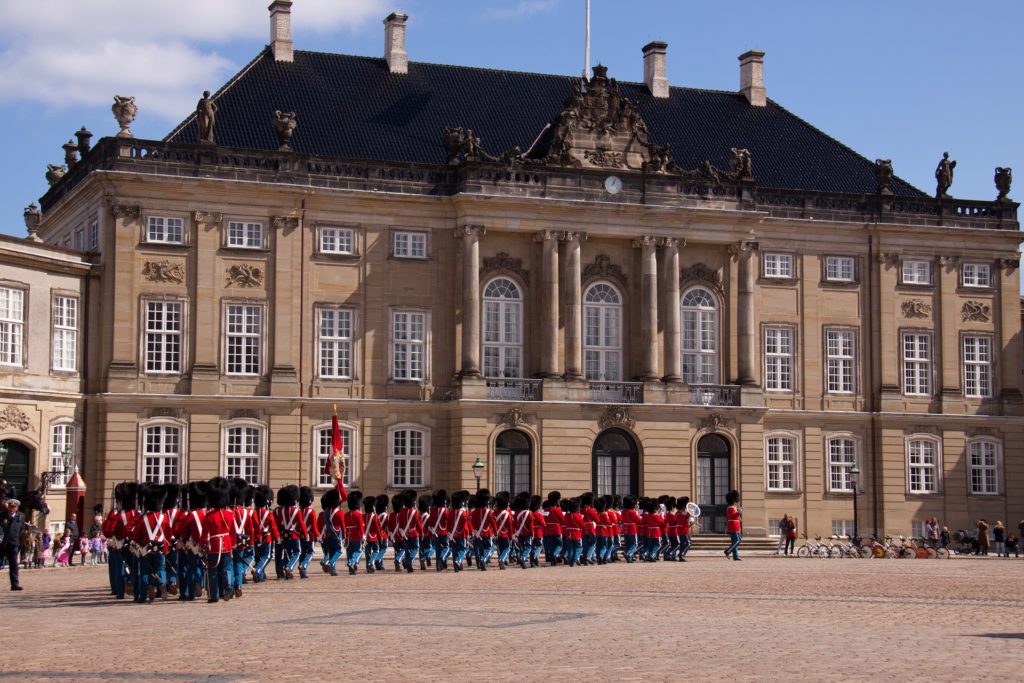 3. Amalienborg Palace
Amalienborg Palace is located near Copenhagen's city center and is the official residence of the Danish royal family.
Construction on the Rococo style palace began in 1750 and was completed in 1760. Amalienborg Palace was originally considered four separate palaces, centered around a large courtyard.
The four palaces have been home to various monarchs and their families over the years. 
The palace is guarded by the Royal Life Guards 24 hours a day. They are in full dress uniforms consisting of red coats, blue trousers, and bearskin caps.
Visitors can view the changing of the guard daily at noon. 
There is a museum located at the palace as well which is open from 10:00 a.m. to 4:00 p.m. though hours vary depending on the day or time of year.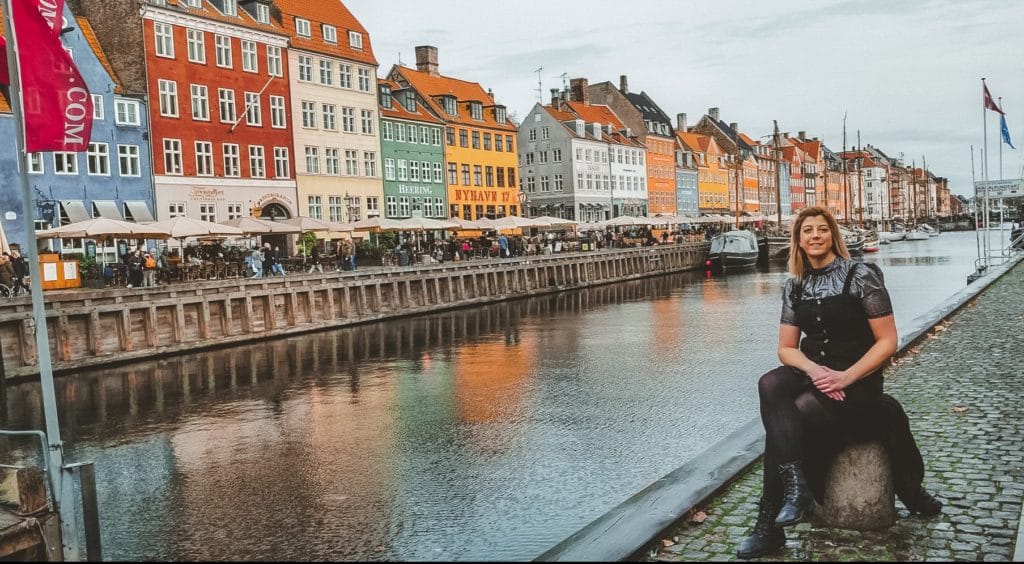 4. Nyhavn
Nyhavn is easily the most photographed spot in all of Copenhagen. Nyhavn, which means new harbor, is a 17th-century waterfront, canal and entertainment district in Copenhagen.
The waterfront is famous for its row of colorful townhouses that line the harbor, making the area incredibly photogenic.
Normally when recommending a popular tourist attraction to my readers, I emphasize the importance of arriving early to beat all the tourists.
However, due to the often grey weather in Copenhagen and the layout of the Nyhavn waterfront, I actually recommend something different. 
For the perfect photos of Nyhavn, it's best if you can get blue skies. Since the harbor is basically in the city center, I recommend waiting to visit until you see the sun come out.
It's a fairly easy area to get to, and once you're there you can get photos without crowds with just a little bit of patience.
During my visit here in October, I woke up early and headed straight to Nyhavn. I took several pictures and enjoyed having the harbor mostly to myself and a few business owners getting set up for the day.
Then, I returned later in the day when the sun came out and ended up getting some pictures I liked much better than the first time around.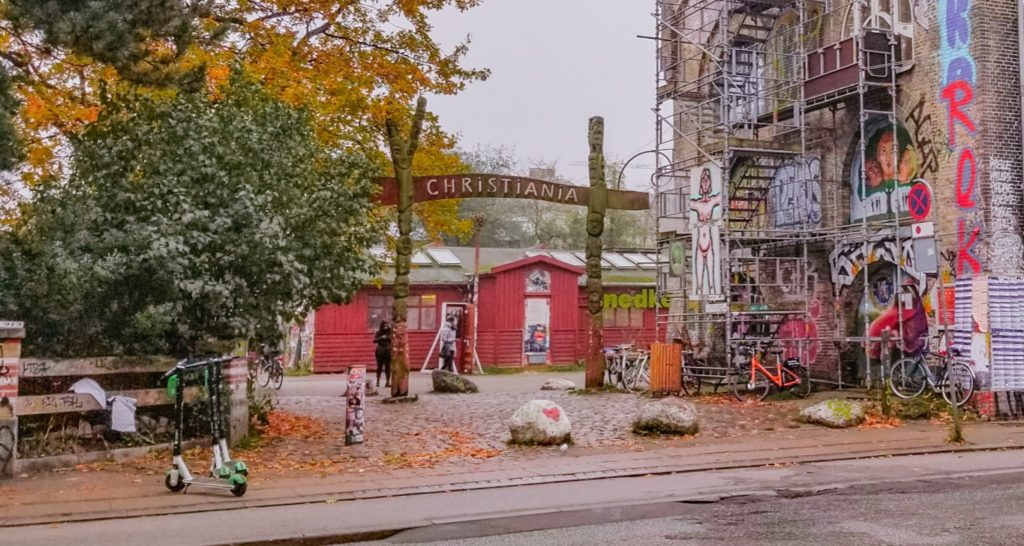 5. Christiania
Christiania is a sort of hippie commune neighborhood in Copenhagen referred to commonly as Freetown. 
This area now known as Freetown was a former military barracks that was taken over by local citizens in September 1971. 
Today the area is home to about 800 to 1000 residents. Visitors are welcome to enter the neighborhood to shop, walk around, or eat at their several restaurants or cafes.
However, photography is not permitted inside Christiania and locals will quickly remind you if you attempt to take pictures. 
During my time here, I decided to visit the neighborhood to try out their vegetarian restaurant Morgenstedet, which was actually quite delicious.
If you're looking for a healthy and unique lunch spot, this is it. 
Aside from the restaurant, most visitors come to Christiania to see Pusher Street, which is basically an open-air drug market.
Vendors are lined up along the street selling marijuana and hash. It's perfectly fine to walk through this area, nobody is aggressive or going out of their way to try to make a sale.
In fact, they will likely ignore you or not pay any attention to you if you're just walking by. 
Other things of interest in Christiania are the street art and murals. You can walk through the narrow streets and have a look around and view the art, but remember, no pictures.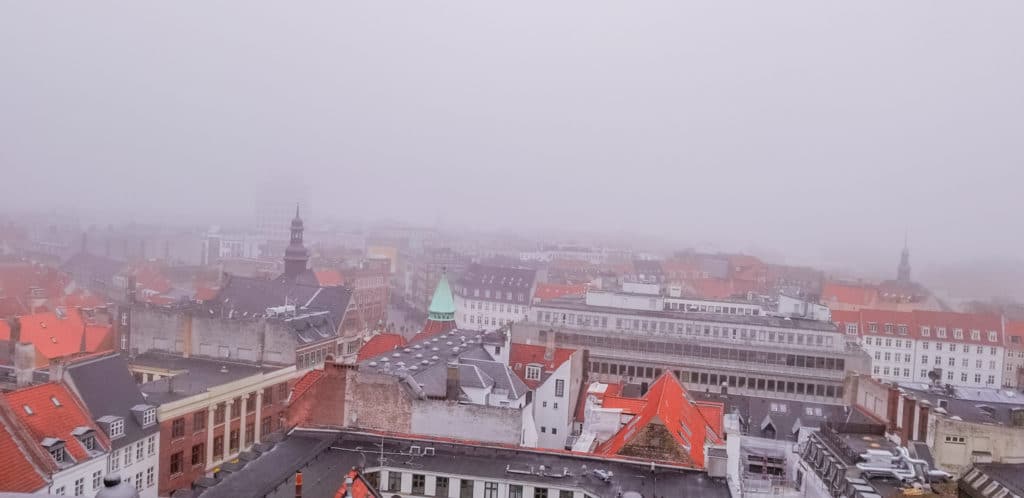 6. Round Tower
The Round Tower is a 17th Century tower found in Copenhagen's city center.
The top of the tower is the perfect spot to get an aerial view of the city, just make sure you visit on a clear day. As you can see from the photo, I did not.
The Round Tower was originally built as an astronomical observatory. Today, it is used as an observation tower, observatory, library, and music venue.
The interior of the tower features a spiral ramp that visitors must climb to reach the observation deck. The ramp circles a hollow cone center 7 and a half times at a grade of about 10%.
The ramp was originally constructed so that a horse and carriage could be used to bring books back and forth from the bottom of the tower to the library.
The Round Tower is open daily from 10:00 a.m. to 6:00 p.m. though hours may vary depending on the season.
Check their website for up to date information before your visit. Admission for adults is 25 DKK.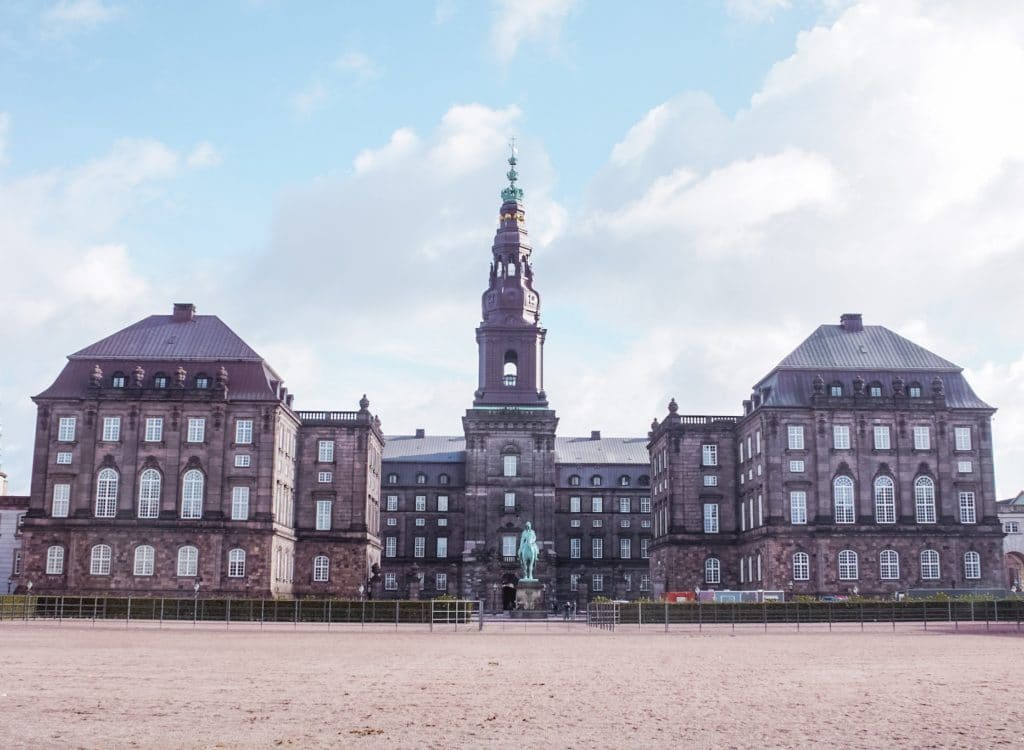 7. Christiansborg Palace
Christiansborg Palace is a government building right in Copenhagen's city center.
It houses all three branches of the country's government including the Danish Parliament, Prime Minister's Office, and the Supreme Court of Denmark. 
Christiansborg Palace is open to guests who want to learn more about Danish history and government. There is also plenty of artwork on display throughout the palace. 
Visitors to Christiansborg Palace can explore the grounds and various sections of the palace either on their own or as part of a guided group tour.
Hours vary depending on the section of the palace you wish to visit as do the admission prices. Please visit their website for details.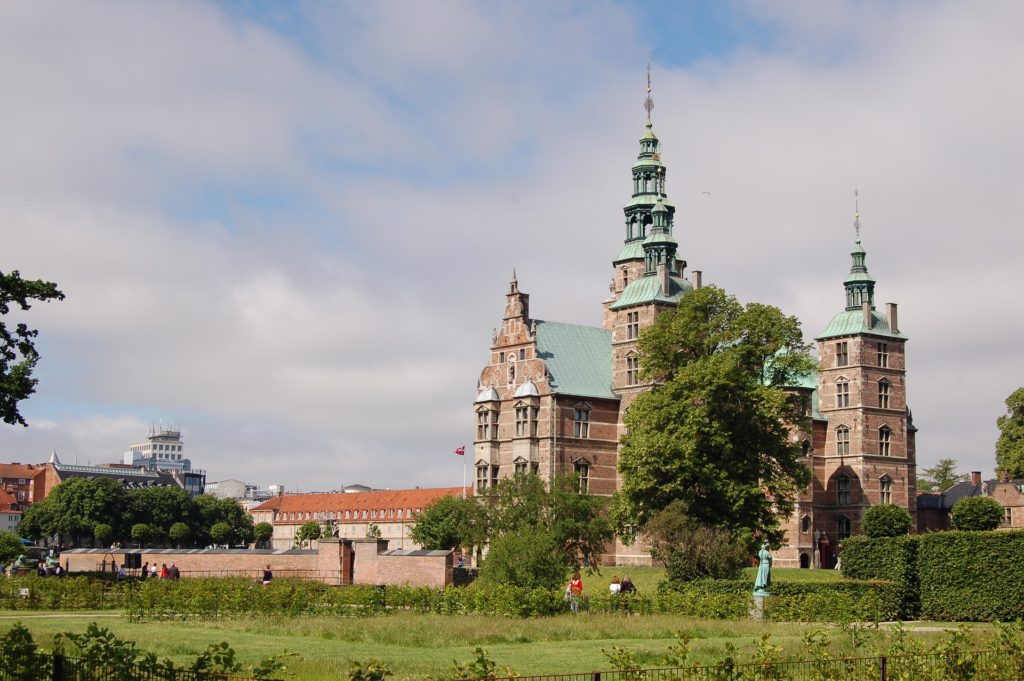 8. Rosenborg Castle
Rosenborg Castle is a Renaissance-style castle constructed in 1606. The castle was originally built as a country summer house but was later used as a royal residence. 
Today the castle operates as a museum and is home to Denmark's Royal Collections and artifacts.
Visitors may tour the castle and museum collection on their own or as part of a guided tour. 
The Rosenborg Castle opening hours vary depending on the time of year but are generally from 10:00 a.m. to 3:00 p.m. or 10:00 a.m. to 4:00 p.m. Admission is 115 DKK for adults. 
9. Hans Christian Andersen Fairytale House
When most people think of Denmark, they immediately think of famous author Hans Christian Andersen.
He wrote some of the most popular fairy tales of all time including The Little Mermaid, The Emperor's New Clothes, and The Princess and the Pea. 
Hans Christian Andersen lived in Copenhagen for most of his life and even resided on the famous Nyhavn street, number 67 to be exact. Visitors to Nyhavn 67 will now find a memorial plaque outside the home. 
If you'd like to learn more about Hans Christian Andersen during your visit to Copenhagen, head over to the Hans Christian Andersen Fairy Tale House.
Visitors can learn more about his childhood, his life, and his work. 
Inside the museum, visitors can listen to many of Hans Christian Andersen's fairy tales and stories in colorful displays with lighting and sound effects.
You can also experience and learn about the story of his life – from his childhood to his adult life and his many travels around the world.
The museum is open from 10:00 a.m. to 6:00 p.m. daily and until 8:00 p.m on Fridays and Saturdays. Admission is 60 DKK for adults and 40 DKK for children.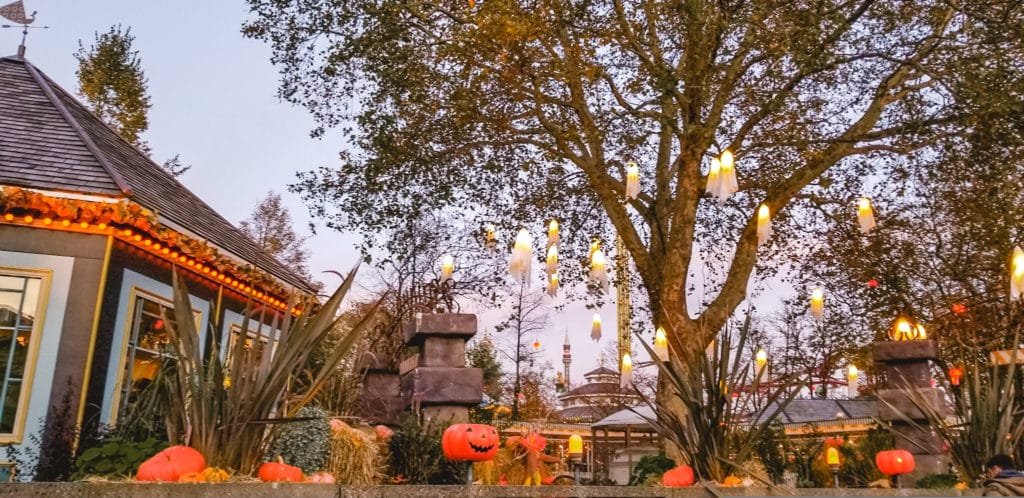 10. Tivoli Gardens
Even if you're doing Copenhagen in a day, I encourage you to leave some time in the evening for a visit to Tivoli Gardens.
Tivoli makes a great way to close out your visit and I promise you won't need more than a couple of hours.
Tivoli Gardens is an amusement park located right near Copenhagen's city center.
The amusement park was originally opened back in August 1843 and is the second-oldest operating amusement park in the world.
The park is known for its wooden roller coaster called Rutschebanen, or more commonly as The Mountain Coaster.
It is one of the oldest operating roller coasters in the world having been built back in 1914.
Other popular rides inside the park include the Demon roller coaster and a swing ride called The Star Flyer.
Tivoli Gardens is open seasonally during summer, winter, Halloween, and Christmas.
The park does close in between these season operating dates so be sure to check their website prior to your visit. Admission with the unlimited ride ticket is 240 DKK.
I can confirm that Halloween is an awesome time to visit the park. They do an excellent job decorating for the holiday.
I encourage you to visit in the evening as well, the park is beautiful as the sun sets and the lights come on. 
10 Tips for visiting Copenhagen in a day
I put together this itinerary to help you make the most of your time in Copenhagen
Many of the destinations on the list above can be seen in a short time, so you should be able to get through the list if you keep a reasonably steady pace.
Here are some additional tips to help your visit to Copenhagen go smoothly.
Get an early start – You'll need to be out the door and ready to go around sunrise if you want to see everything on this list.
Dress in layers – Copenhagen can be chilly depending on the time of year you visit, but you can get warm quickly when riding your bike around.
Don't linger too long – You'll need to keep moving if you want to hit all the spots on this list.
Bring lots of water – You will want to stay hydrated since you'll be biking around the city all day. Be sure to pack lots of water or brink a refillable bottle along with you.
Have some Krone on you – Kroner are good to have for small purchases along the way or in case you purchase from a cash-only establishment.
Learn a few Danish phrases – The Danish are friendly anyways but will be especially pleased if you make the effort to learn a few words and phrases in the local language.
Make time for lunch – Copenhagen has some incredible restaurants, in fact, some of the best restaurants in the world are located in Copenhagen. So don't miss your chance to try some of the fantastic local restaurants.
Consider a Copenhagen Card – If you're looking to save extra money during your visit, consider looking into getting a Copenhagen Card which gives discounts on transportation and entrance fees to local attractions.
Take advantage of sunrise and sunset – These are the best times for pictures, so try to be somewhere you can take advantage of the great lighting.
Book a hotel just outside of the city centre – Copenhagen hotels can be expensive, but you can save quite a bit of money by staying just outside the main city center. You'll be getting around by bicycle anyway, so it won't take long to get anywhere.
I hope you've found this Copenhagen in a day itinerary useful and that it makes your visit to the city more enjoyable.
If you're interested in exploring Danish cuisine, I urge you to give my DIY Copenhagen food tour a try as well. In case you didn't know, the food in Copenhagen is out of this world.
Please let me know if you have other suggestions for things to do in Copenhagen in a day,
I'd love to hear from you. I'm especially interested in learning about unique places to visit and always love a good restaurant recommendation.
If you know of a place with a great wine list, even better.
Book Your Trip
Find the best flight deals by using Google Flights, then book direct with the airline. This is the search engine I use to compare flights and prices before booking my own trips.

BOOK YOUR ACCOMODATION
I recommend searching for hotels through Booking.com to compare hotels on amenities, location, and price. If you are a member of a hotel's rewards program, always book direct with the hotel. If you are not loyal to a specific hotel brand, using Booking.com for the best price.

TRAVEL INSURANCE
Travel insurance is more important than ever. For just a few dollars a day you can protect yourself and your trip. I personally use World Nomads, but whomever you choose, don't skip out on travel insurance. It can literally save you thousands of dollars.


Want to save it? Pin it.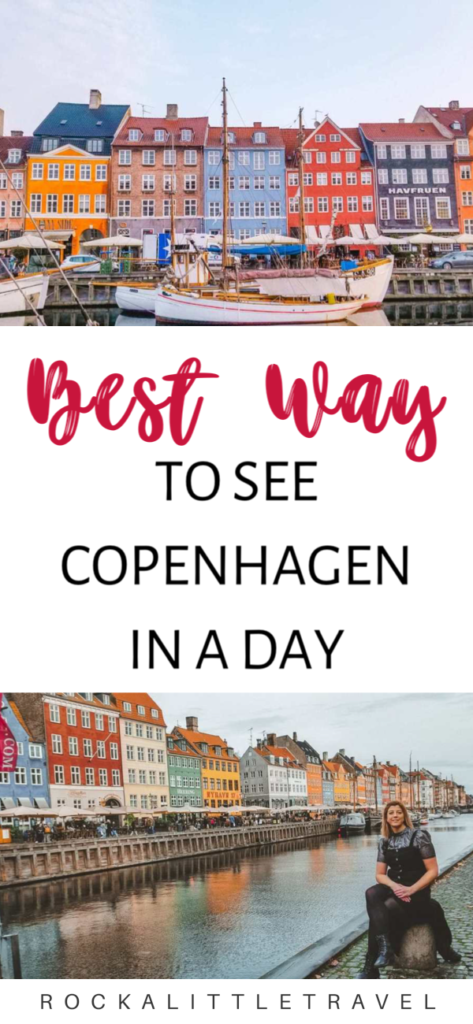 Photo by Julian Hacker Are you trying to decide on the best time to visit…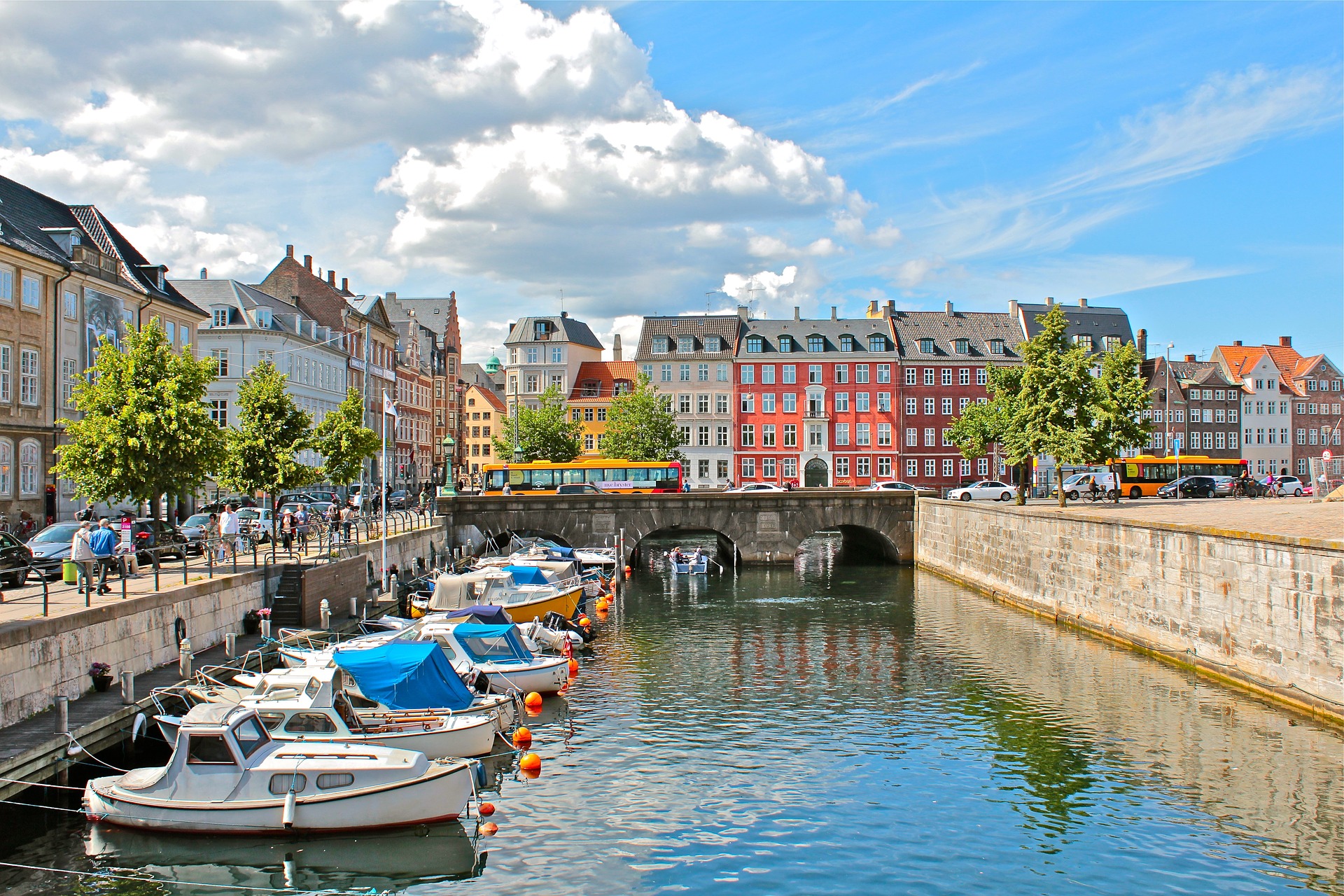 Photo by Rimma Bondarenko Copenhagen is home to one of the hottest restaurant and food…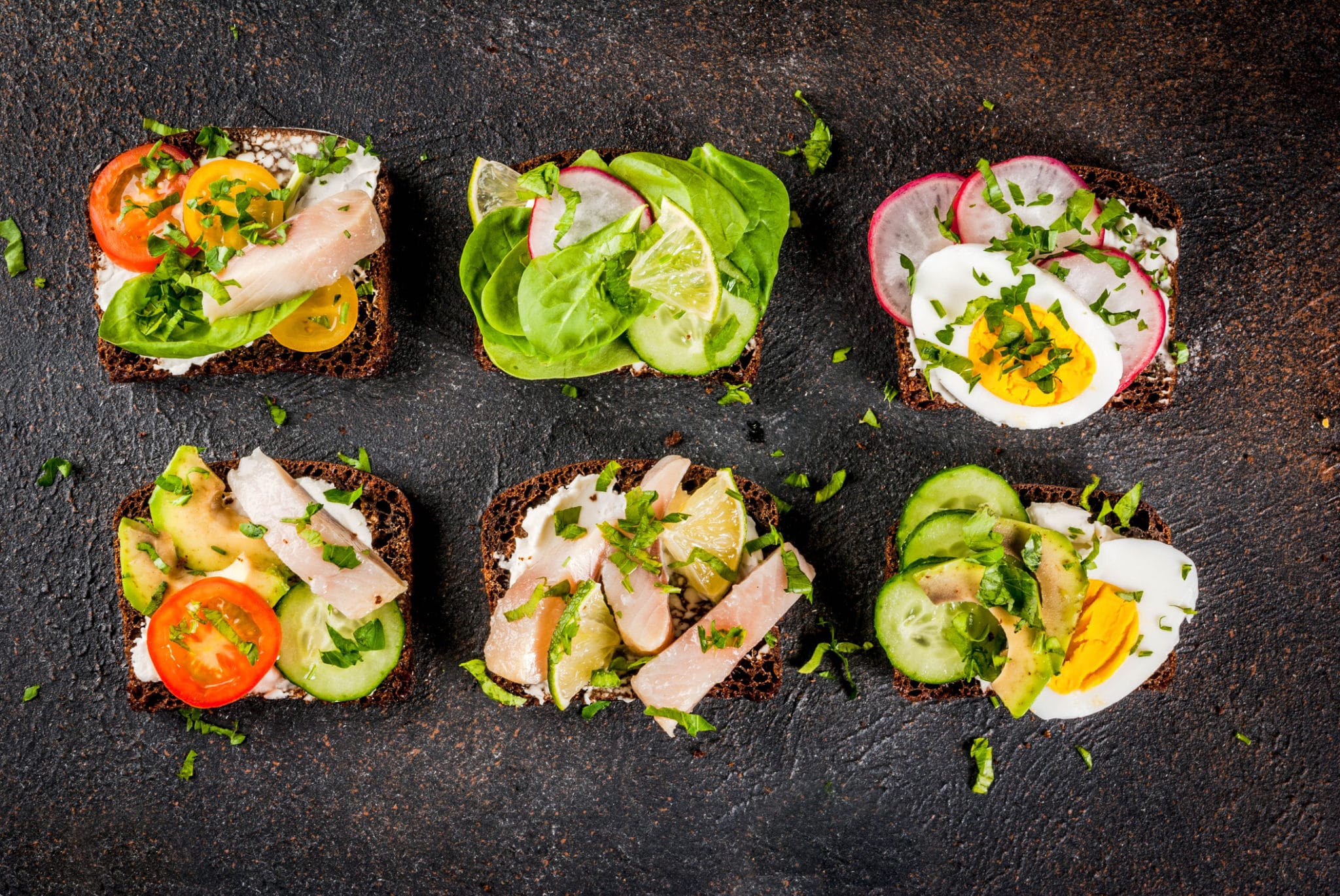 Planning a visit to Denmark and need to visit Copenhagen in a day? Keep reading,…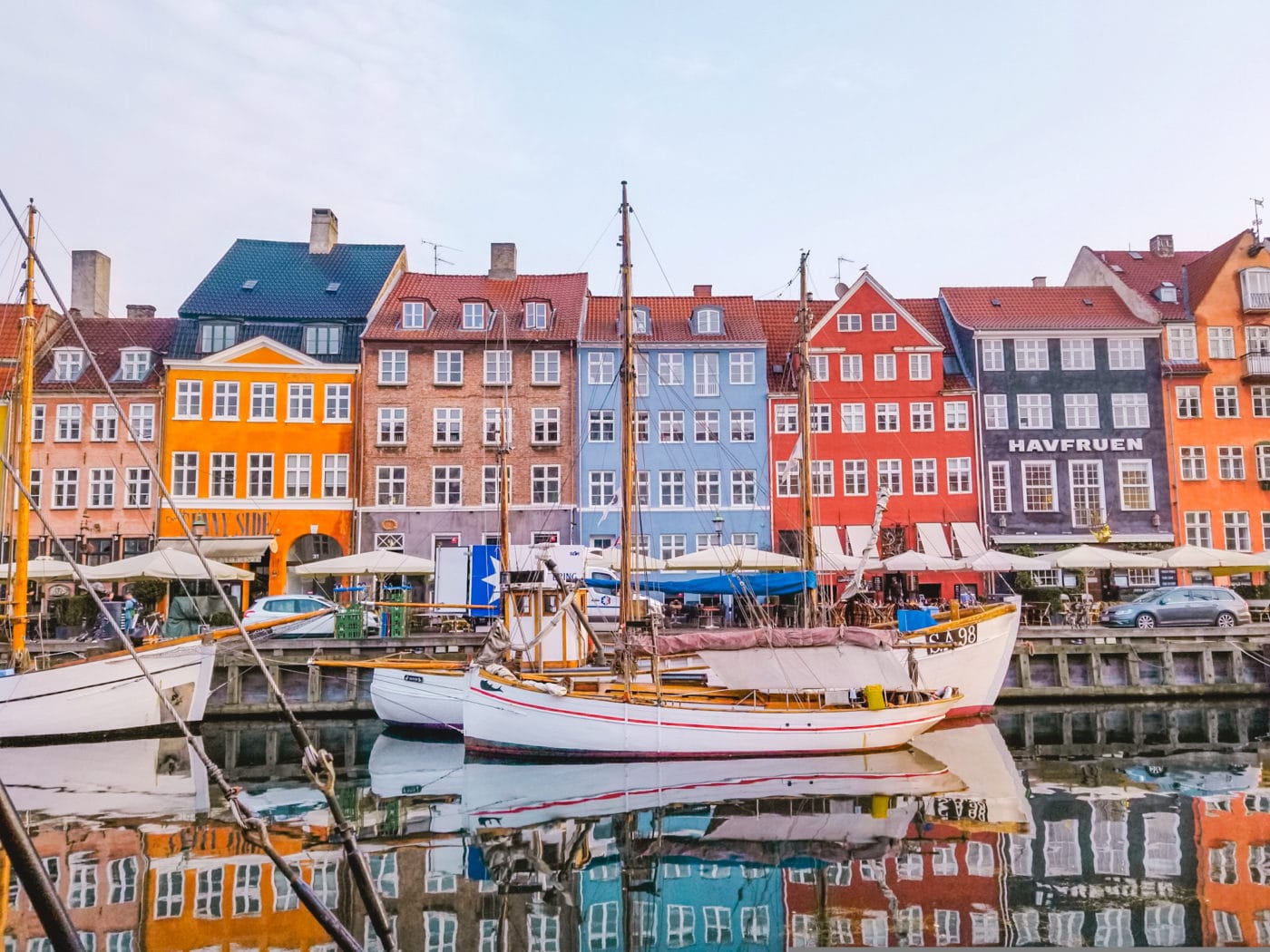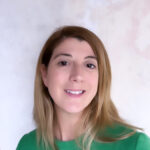 Eden Fite
Part-time Traveler | Dog Lover | Avoider of Crowds
I help busy people find creative ways to travel more.