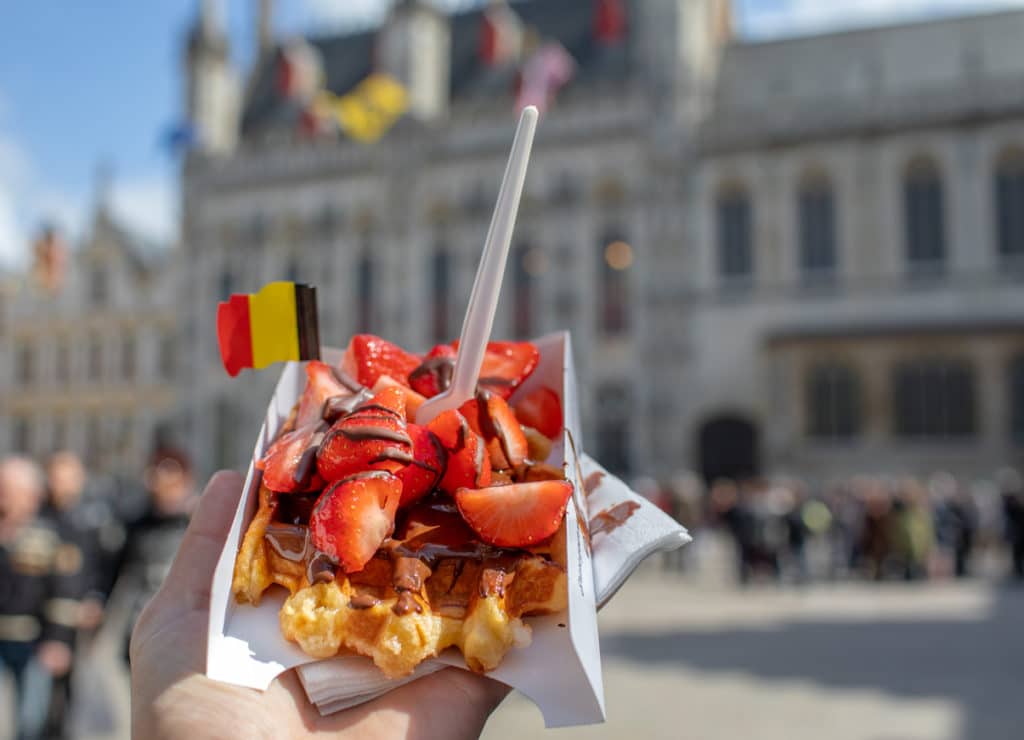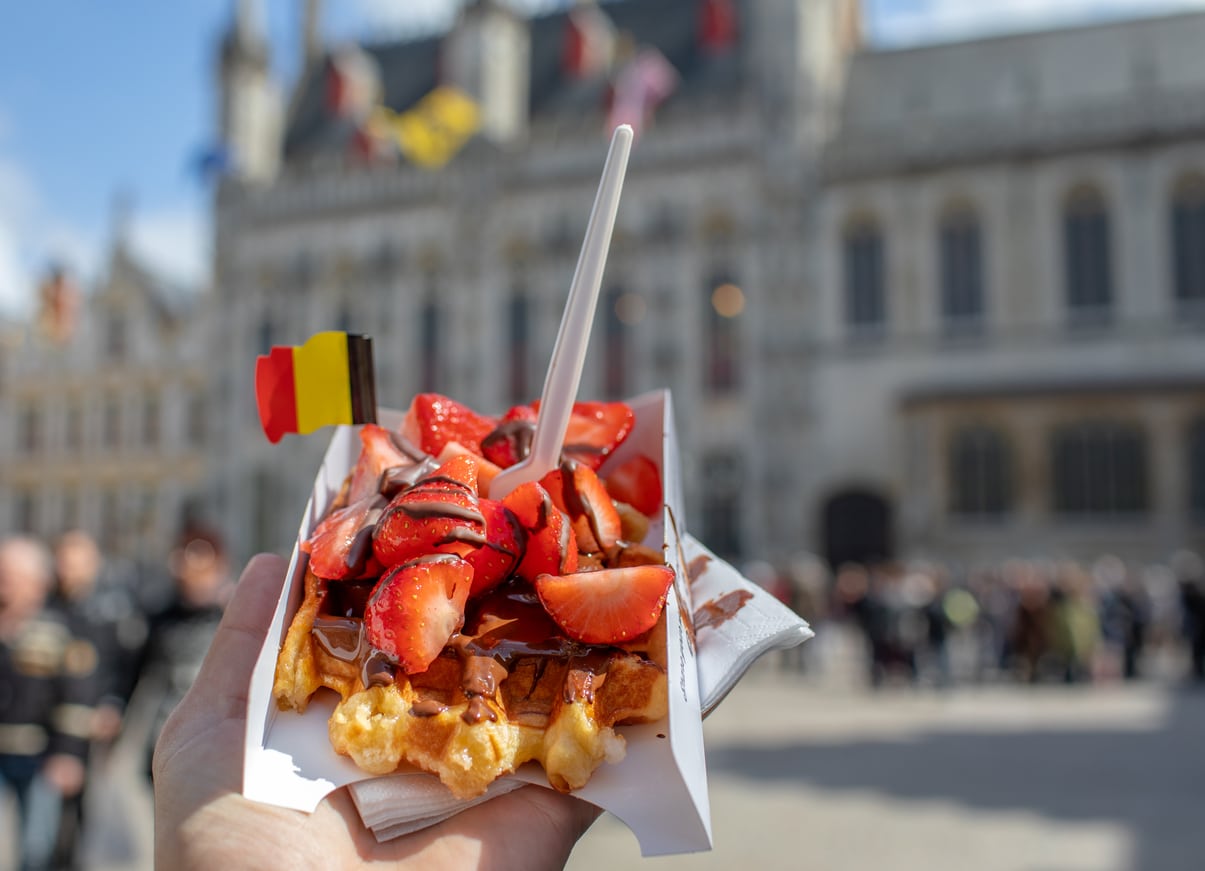 If you're planning a visit to Belgium, chances are you're going to be looking for the best waffles in Brussels at some point during your visit. After all, the Belgian waffle is one of the things the country is most famous for. Plus, they're absolutely delicious.
This post serves as the perfect starting point for finding the best waffles in Brussels during your visit. Truth be told, there are hundreds of places selling Belgian waffles in the city, but some truly stand out from the rest.
So whether you have a week or just one day in Brussels, be sure not to miss the opportunity to sample as many waffles as you can.
Some of the links in the post are affiliate links. If you make a purchase through these links it helps to support this site at no extra cost to you.
Types of Waffles in Brussels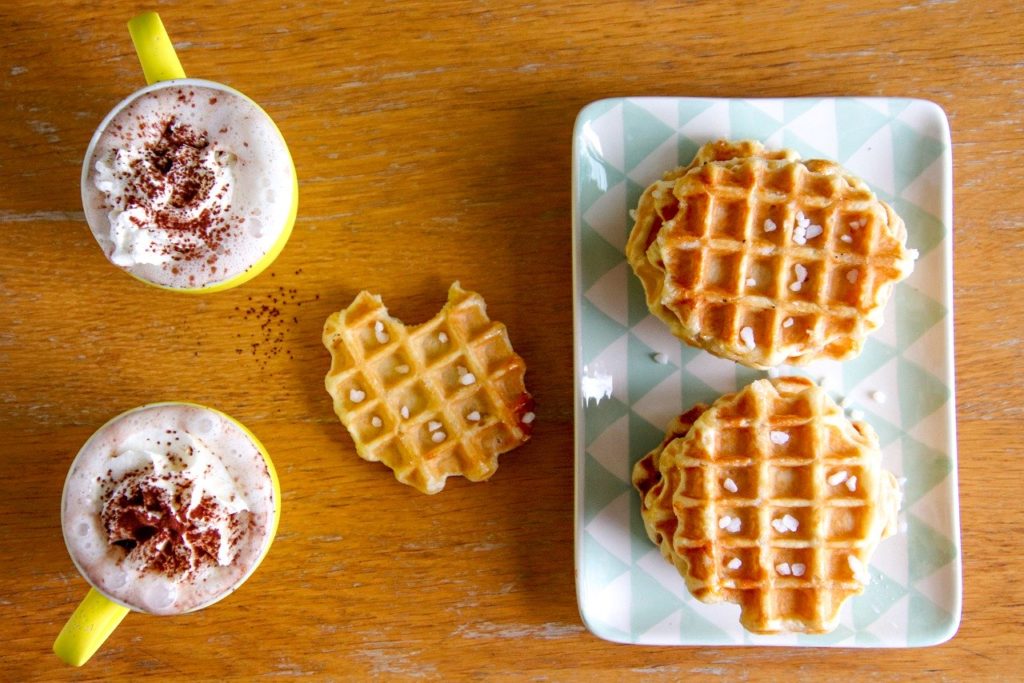 There are two different types of waffles you can get in Brussels.
Liege Waffles: These are the oval shaped waffles pictured above. The Liege waffles are eaten with your hands and are served without toppings. They are dense and sticky, and naturally sweet, so there is no need to add additional sugary toppings.
Brussels Waffles: These are rectangle shaped and the ones featured in this post. The Brussels wafflles are eaten with a fork and served with toppings such as ice cream, fresh fruit, Nutella, and whipped cream. These are light and crispy.
Keep these two options in mind as you're out searching for the best Belgian waffles in Brussels. Be sure to try each kind at least once.
If you're interested in a guided food tour in Brussels that includes waffles, you can find one such option here.
Brussels Waffle Workshop
If you want to take your waffle experience even further and learn how Belgian waffles are made you can join the very popular Brussels Waffle Workshop.
During this 90 minute workshop you get to learn about this history of the Belgian waffle while you learn how to make them. Afterwards, you have the opportunity to select your own special toppings, and of course, you get to eat them.
The Brussels Waffle Workshop makes for a very delicious 90 minutes and is a fun way to learn more about the country's famous waffles.
Where to Find the Best Waffles in Brussels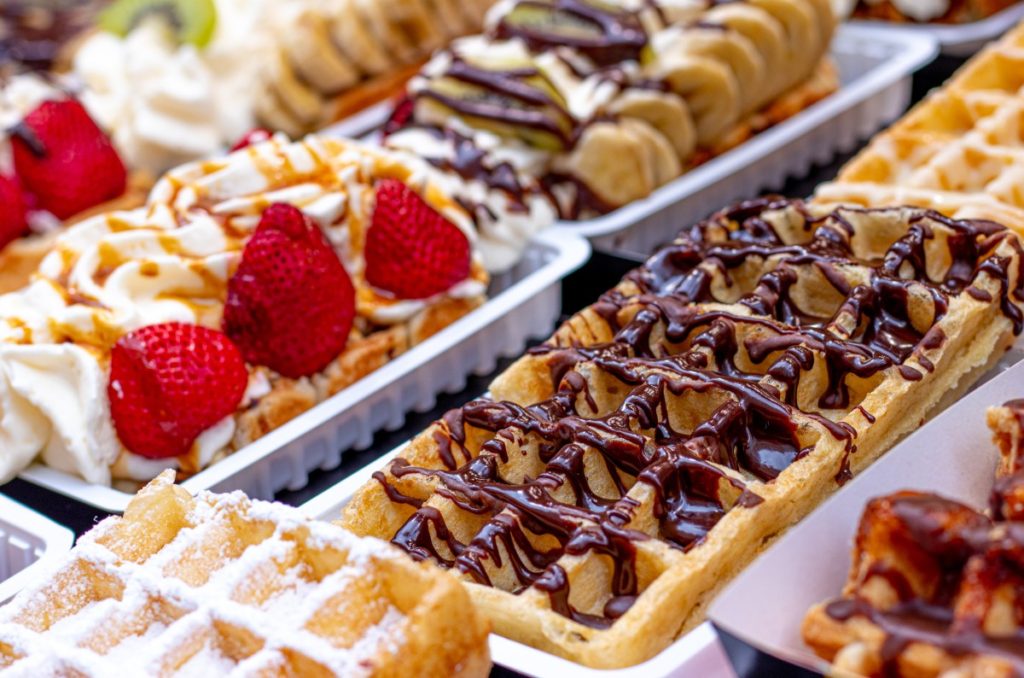 1. Maison Dandoy
Maison Dandoy is one of the most popular waffle spots in Brussels and rumored to be the best in the city.
In Brussels, waffles are eaten like street food. So if you also wish to get lost in the powdered sugar and whipped cream taste, then definitely visit Maison Dandoy.
At Maison Dandoy you can taste both the traditional Brussels waffles and Liege waffles. You should also try to get your hands on one of their fresh hand-made biscuits. Though afterwards, you may need to check out the best hikes in Brussels to work off those extra calories.
You can find one of Maison Dandoy's outlets at Rue Charles Buls 14. Here you can have a seat inside and enjoy a traditional Brussels waffle and a hot cup of tea. There is also another location inside Galeries Royales Saint Hubert.
Honestly, this place is worth a visit at least once, especially for any foodie. Sure, you can get waffles just about anywhere, but the one at Maison Dandoy is top-notch.
Contributed by Paulina at Paulina on the Road.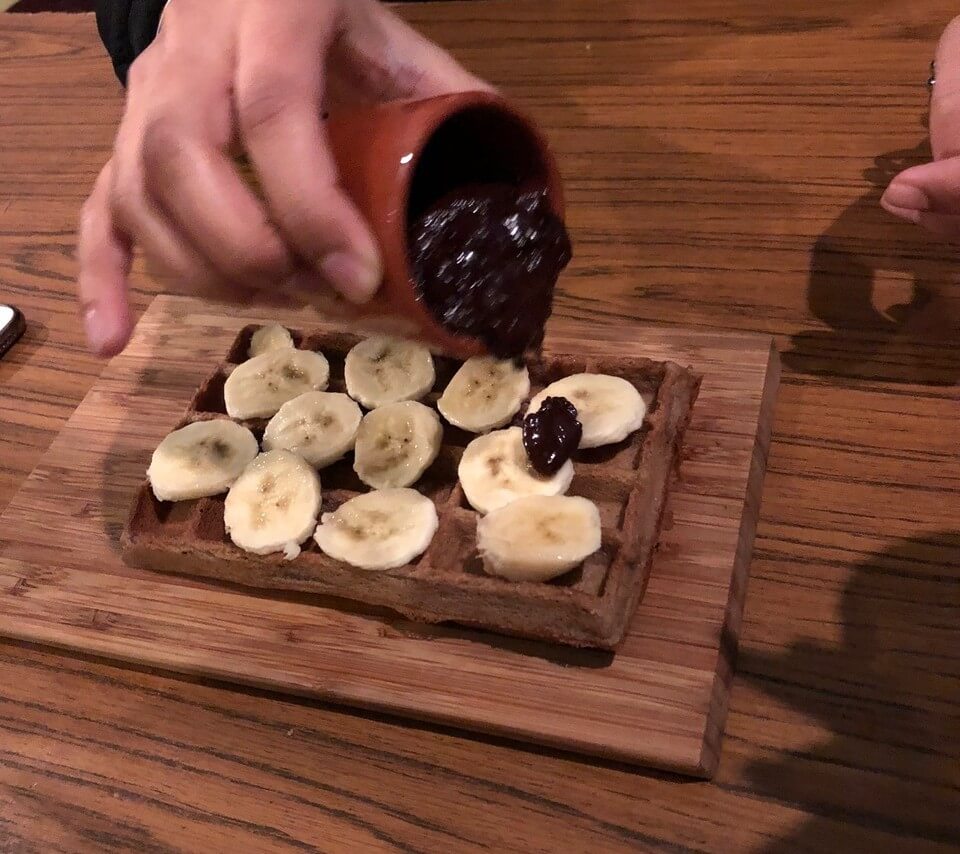 2. Sister's Cafe
The Sisters Cafe is a hidden gem located down a small road in the Grand Palace area of Brussels.
What makes The Sisters Cafe so amazing is not only the care and attention they put into their food, but their aim to reduce their impact on the environment. They have created this concept of 'organic rhythm', which is their way of providing delicious organic food, and protecting the planet at the same time.
As eco-conscious travellers, we absolutely loved this place for their outlook on life and business. They are one of the very few zero waste restaurants in Brussels.
Their waffles are vegan and gluten free, served with famously delightful vegan chocolate. A savoury option is also available for those looking to have them for a meal not a dessert. 
It is very easy to miss their humble entrance and google maps may take you to the back of the building in which they are located. Be sure to walk down Rue Chair et Pain, where their main entrance is located.
Contributed by Manpreet at Hello Manpreet.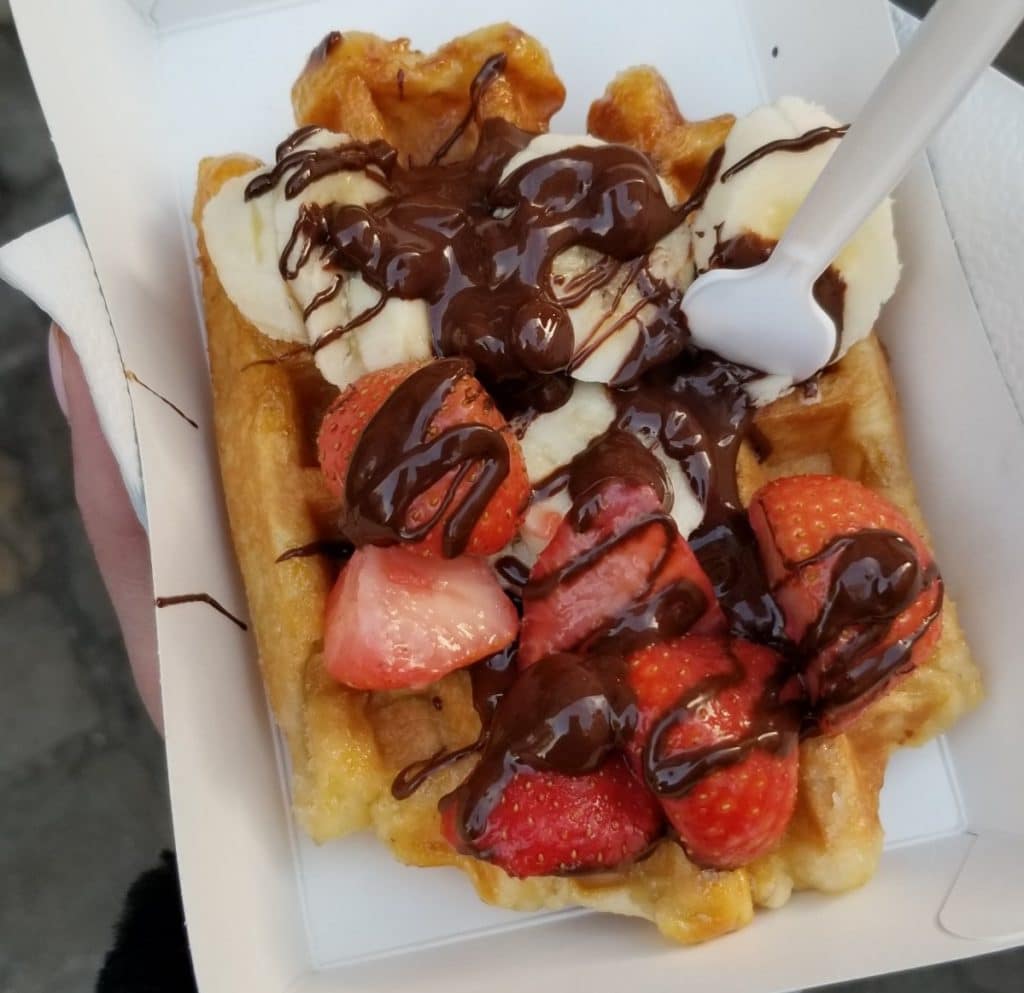 3. Los Churros & Waffle
Los Churros & Waffle was where I got my first ever taste of a Belgian waffle. It was hot, sweet, sticky, and melt in your mouth good. I'm a total sucker for sweets, so this was totally my jam.
For my first waffle I ordered Nutella, strawberry, banana, and whipped cream. This ended up being my favorite topping combination, but I did switch it up a bit as I made my way around the city.
Los Churros & Waffle is in the heart of the city center and they are open late. There was always a line when I visited, but it moved fast. I never waited more than a few minutes and service was always friendly.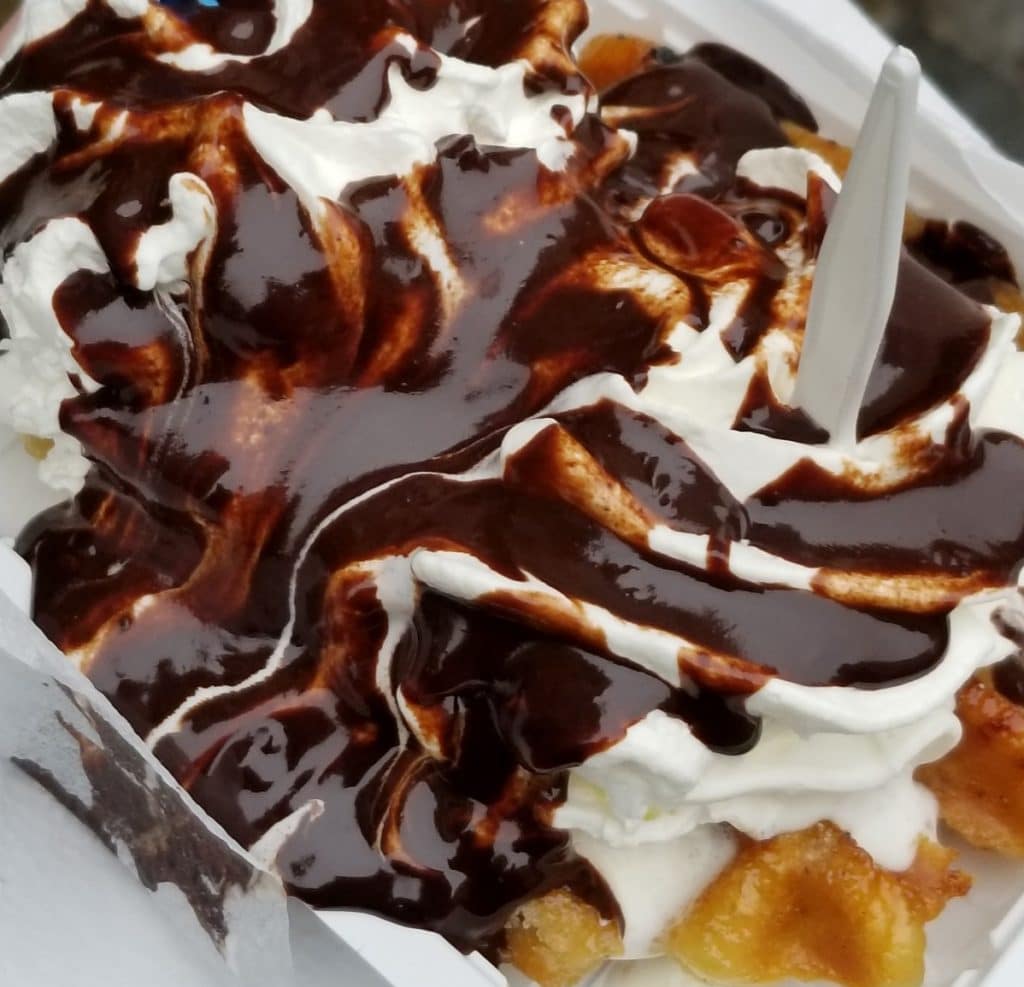 4. Le Funambule
Le Funambule was the second waffle spot I tried during my visit to Brussels. I ordered a chocolate sauce and whipped cream waffle. The waffle was made fresh and served hot and perfectly crispy and sweet.
You can find Le Funambule just a short walk from the famous Mannequin Pis statue. This waffle spot is known for their delicious caramel and dulce de leche toppings.
Ask the staff what they recommend and you can't go wrong.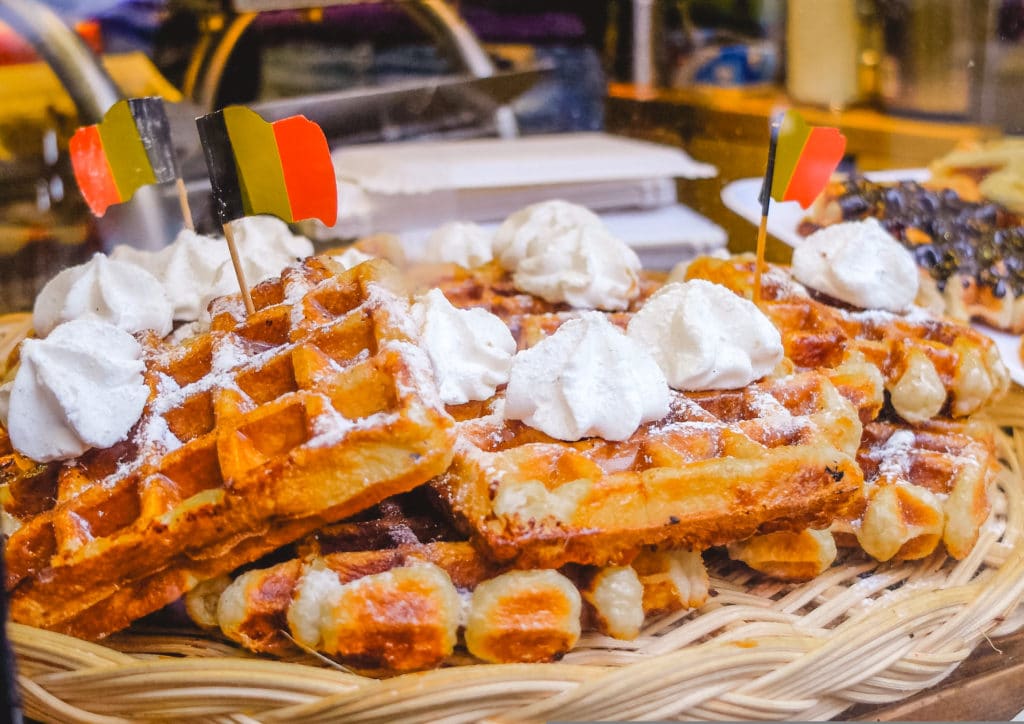 5. Be Waffle
Be Waffle is located about a 3 minute walk from Grand Place and usually has a line, but it moves fast.
This is the perfect place to pick up a waffle to enjoy while admiring the architecture and people watching in the city's beautiful Grand Place.
Like all the other great waffle spots in Brussels, they are seved fresh and hot with any toppings you like.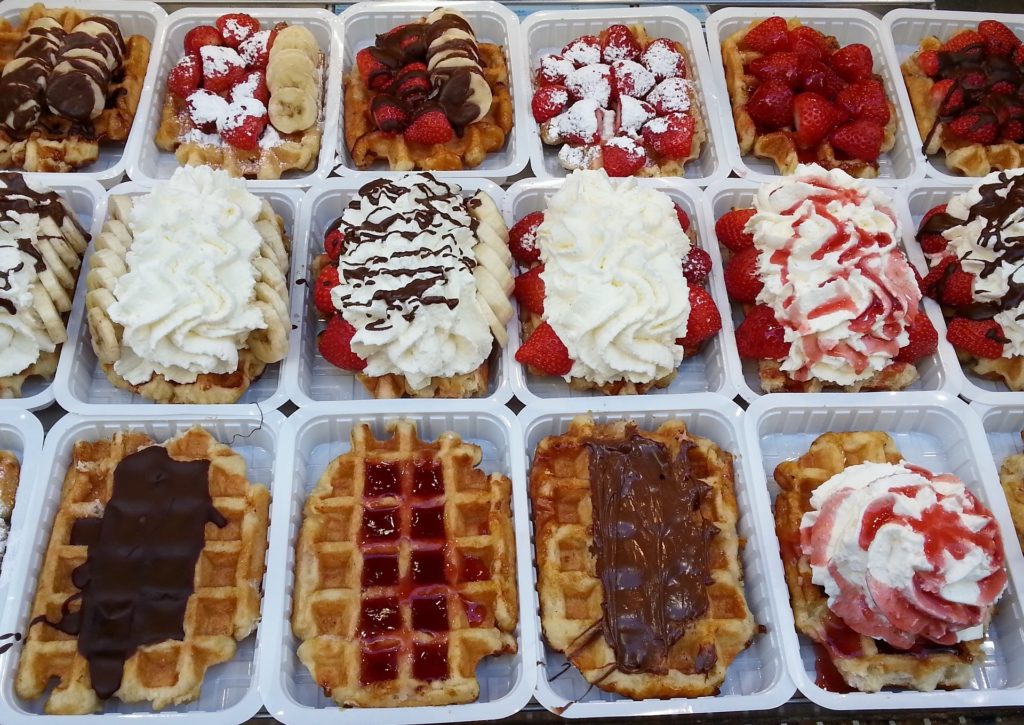 6. Waffle Factory
The waffle Factory is another very popular place to sample the best waffles in Brussels. In fact, it is often conisdered second only to Maison Dandoy.
There are a few Waffle Factory locations around Brussels, but there's one conveniently located near Mannequin Pis. If you visit this location you can enjoy your hot and toasty waffle while admiring the cute little statue.
If you haven't tried a waffle with ice cream yet, I recommend trying that here. For those looking to try Belgian waffles but can't make it to Europe, they also have a location in New York City.
I hope you've enjoyed this quick post about the best waffles in Brussels. If you have a favorite waffle in Brussels I'd love to hear from you. If you enjoyed this post please consider sharing. Thanks for reading.
Book Your Trip
Find the best flight deals by using Google Flights, then book direct with the airline. This is the search engine I use to compare flights and prices before booking my own trips.

BOOK YOUR ACCOMODATION
I recommend searching for hotels through Booking.com to compare hotels on amenities, location, and price. If you are a member of a hotel's rewards program, always book direct with the hotel. If you are not loyal to a specific hotel brand, using Booking.com for the best price.

TRAVEL INSURANCE
Travel insurance is more important than ever. For just a few dollars a day you can protect yourself and your trip. I personally use World Nomads, but whomever you choose, don't skip out on travel insurance. It can literally save you thousands of dollars.


Want to save it? Pin it.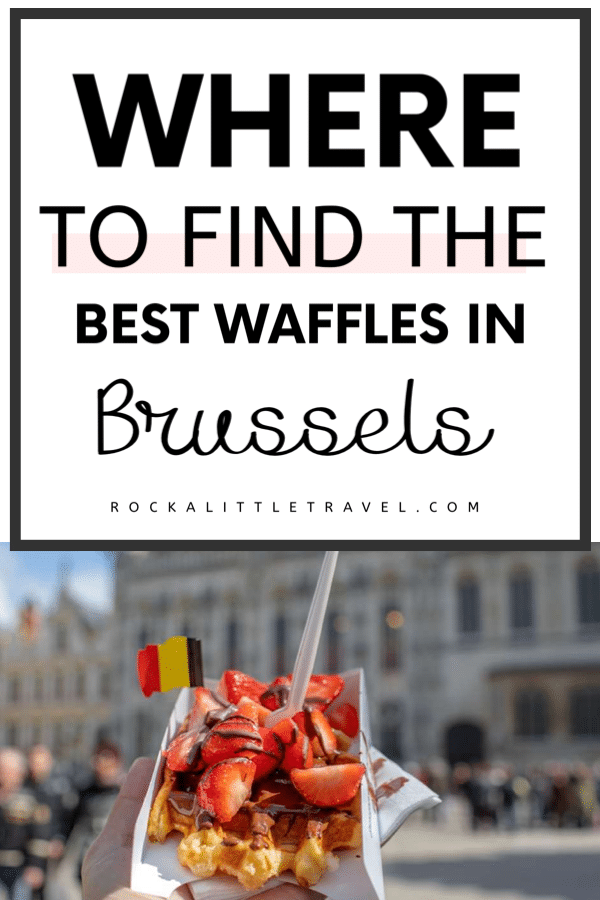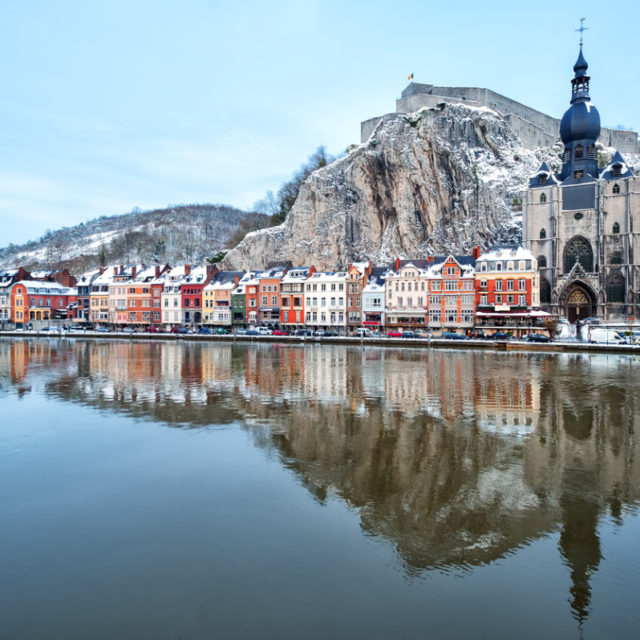 Photo by Xantana from iStock Belgium in Winter is the perfect time to visit if you want to experience the excitement of the holiday season while …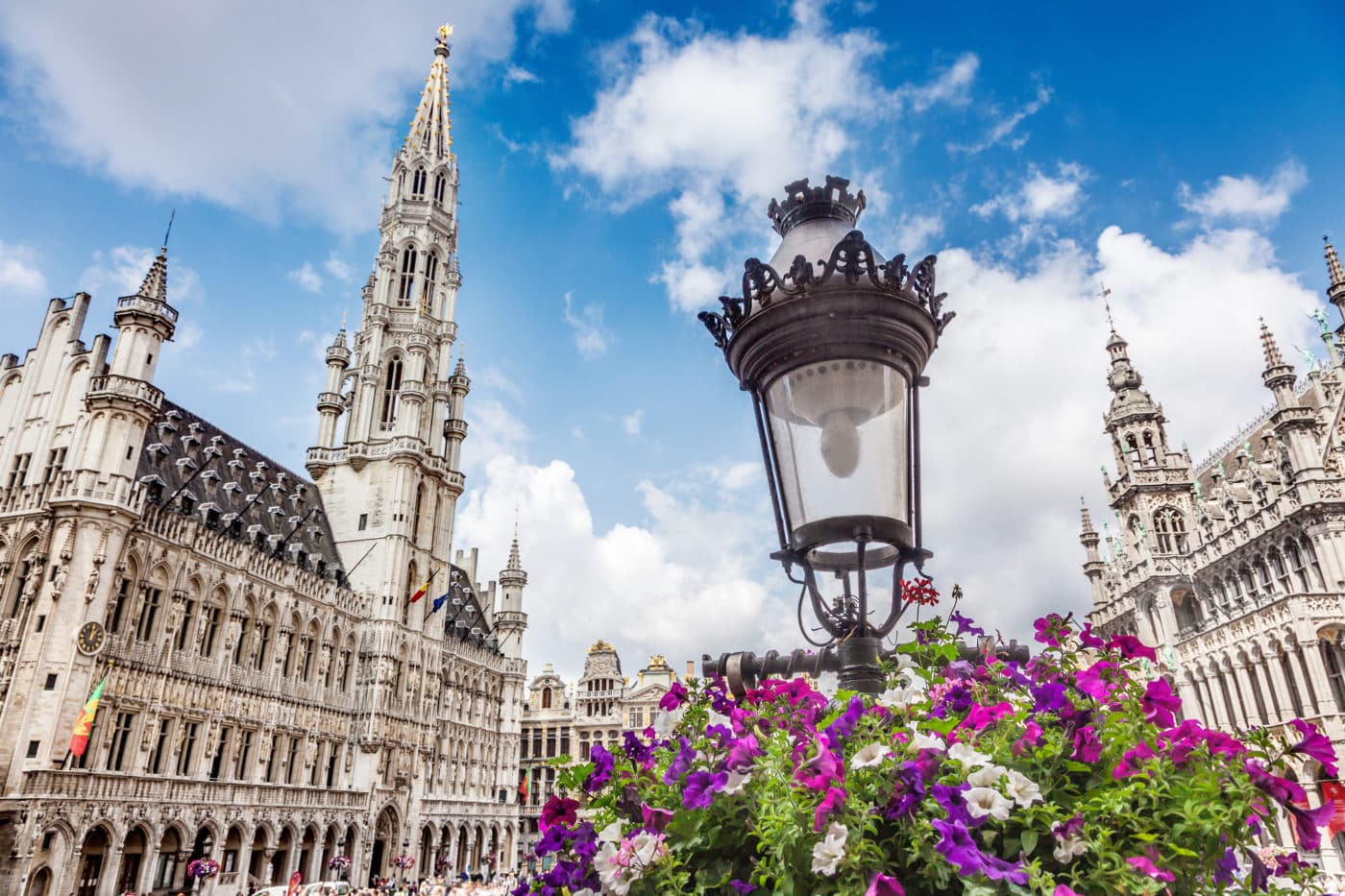 Even with just one day in Brussels, you're sure to fall in love with this wildly fun city. As home to the European Parliament, Brussels …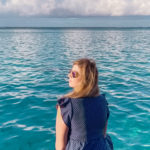 Eden Fite
Part-time Traveler | Dog Lover | Avoider of Crowds
I help busy people find creative ways to travel more.