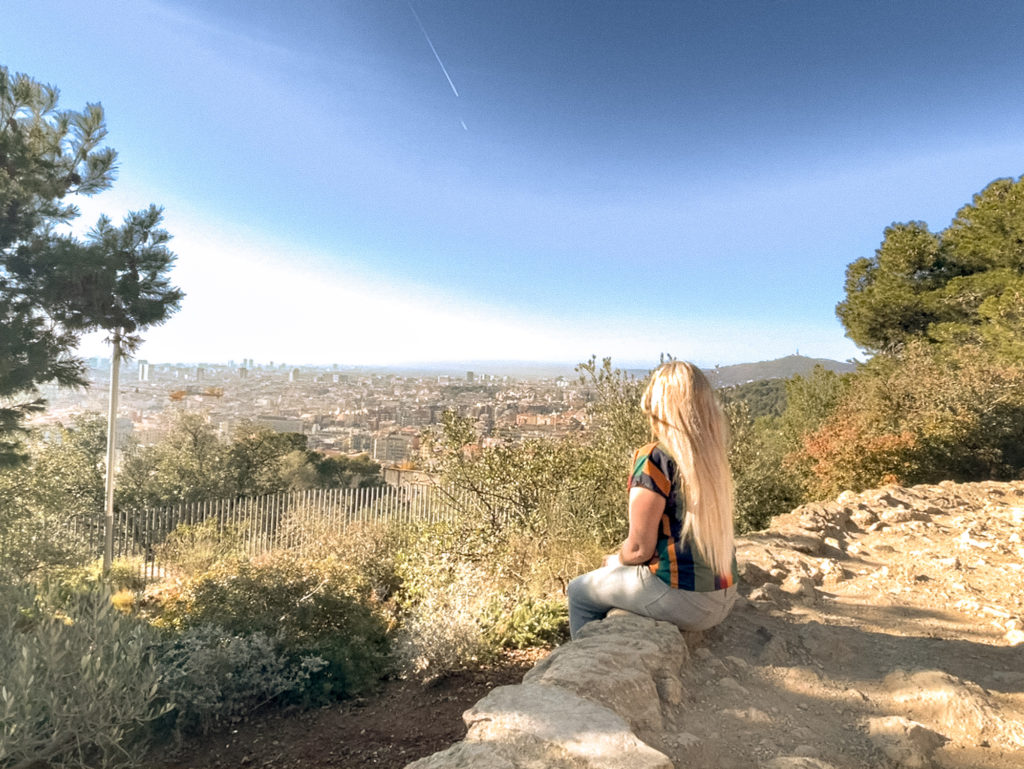 Traveling alone in Barcelona was one of my favorite travel adventures of the past year.
I had such an incredible time exploring this new city on my own and immediately fell in love with its food, wine, and uniquely beautiful architecture.
If you're considering a solo trip to Barcelona I suggest you book that trip right now and get ready for a great time. I promise, you won't be disappointed.
There are so many things to do in Barcelona alone it's hard not to have a good time.
As a solo female traveler I felt completely safe in Barcelona and I believe you will too.
In this solo travel guide you'll find my favorite things to do alone in Barcelona along with several tips on how to ensure you have a fantastic time.
I also include my favorite tip for meeting fellow travelers and enjoying a night out on the town with new friends.
Let's get to exploring Barcelona, shall we?
Traveling Barcelona Alone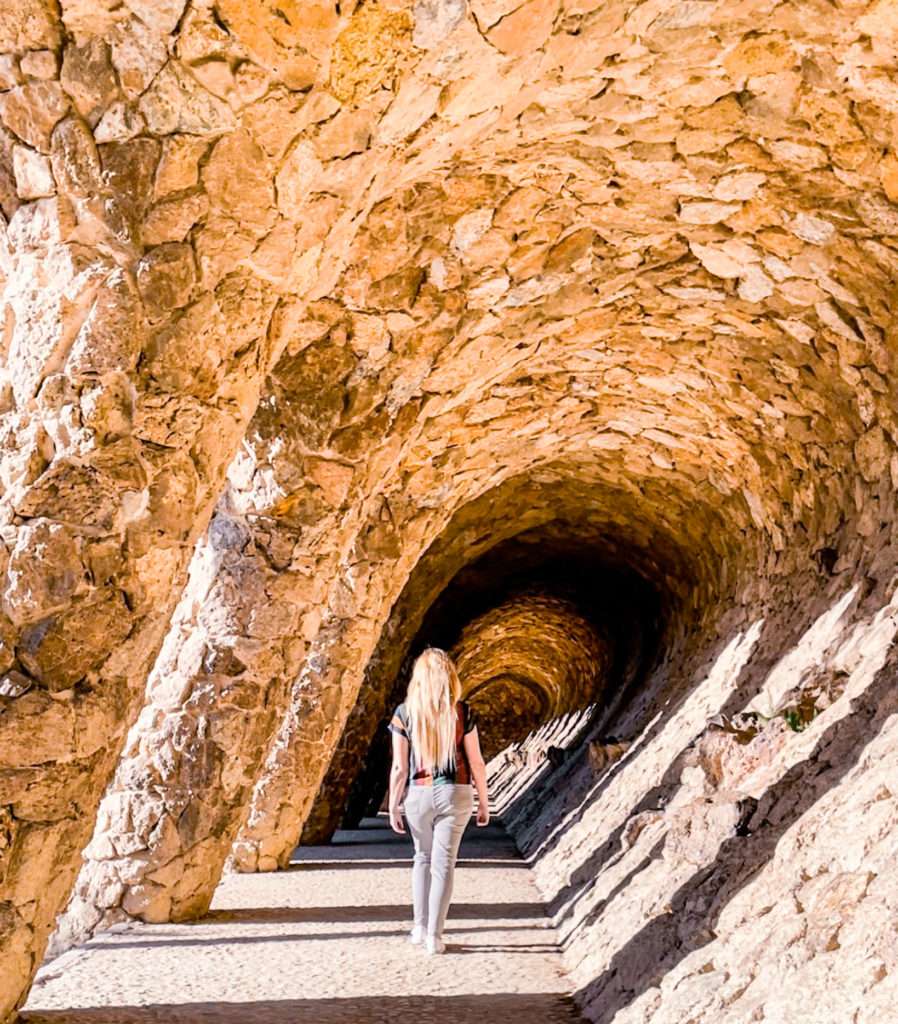 I promise you, traveling alone in Barcelona does not have to be lonely and it makes the perfect weekend getaway to Europe.
When planning your very own Barcelona solo trip I recommend putting together an itinerary in advance. This way you'll know what you have coming up each day and it will keep you moving along so you see all the places you came to see.
For several of the activities and destinations I suggest below, you'll want to purchase tickets in advance to avoid the crowds and long lines. I include the relevant link to book your tickets for each attraction.
Some of the links in the post are affiliate links. If you make a purchase through these links it helps to support this site at no extra cost to you.
I saved my favorite activity for the very end, so be sure to read through to the bottom of this post.
When planning to solo travel to Barcelona I recommend staying for at least three full days.
You can add an additional day or two if you happen to have the time, but I think three days is necessary to see the many things on offer in Barcelona.
No matter how long you plan to stay I believe you'll have an incredible time and leave this city with definite plans to return.
Tips for Traveling Alone in Barcelona
This is a YouTube video I recently posted where I share my 10 best tips for traveling alone in Barcelona.
I post solo travel videos every other Saturday.
I also shared tips for traveling more while working a full-time job. If you're interested in travel videos and learning how to travel more, please subscribe to my channel.
1. Gothic Quarter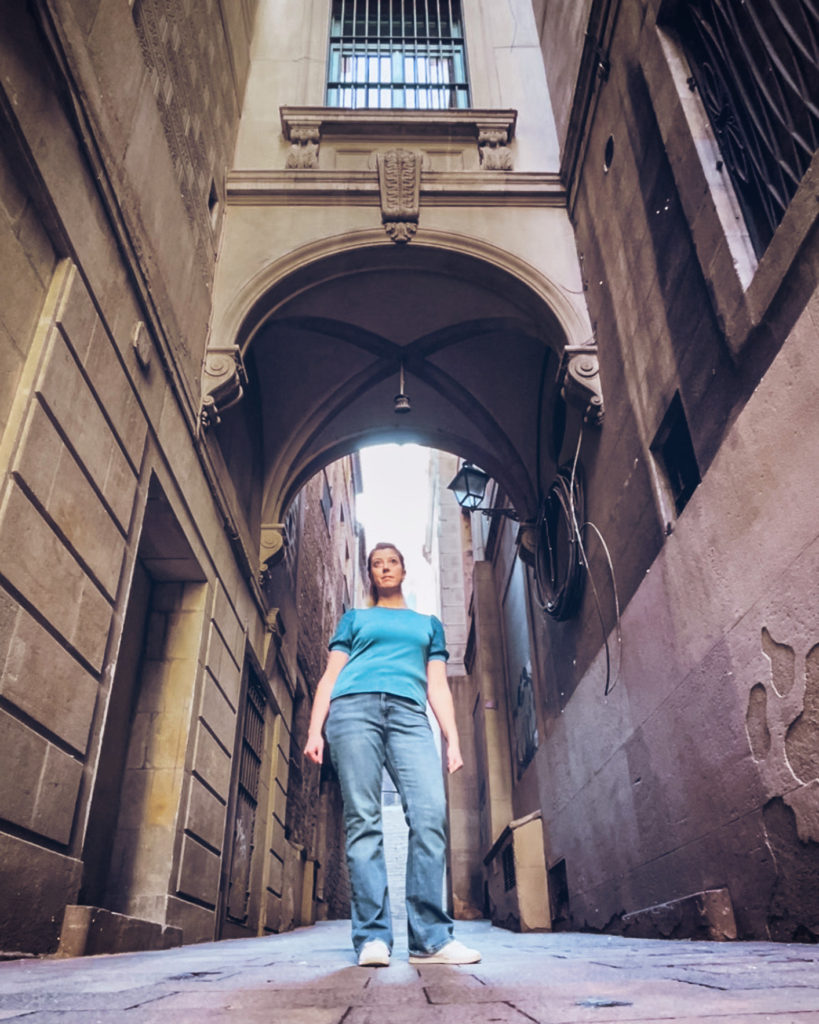 The first place you'll want to visit when travelling alone in Barcelona is the Gothic Quarter. In fact, this is also where I recommend booking your hotel or other accommodations.
The Gothic Quarter is Barcelona's historic center and where you'll find many of the city's biggest attractions including local museums and historic landmarks.
Lucky for you this is also where you'll find many of the city's best restaurants and tapas bars. Believe me, you will eat very well while in Barcelona.
The other great thing about the Gothic Quarter is that it's just beautiful to look at. The historic architecture here is an attraction all its own.
You can essentially make your own Gothic Quarter walking tour by setting out on foot on your won. Trust me, there is plenty to see.
I recommend some early mornings if possible so you can enjoy this part of the city without the crowds. Set your alarm for sunrise, grab a cup of coffee and just go for a walk.
2. La Sagrada Familia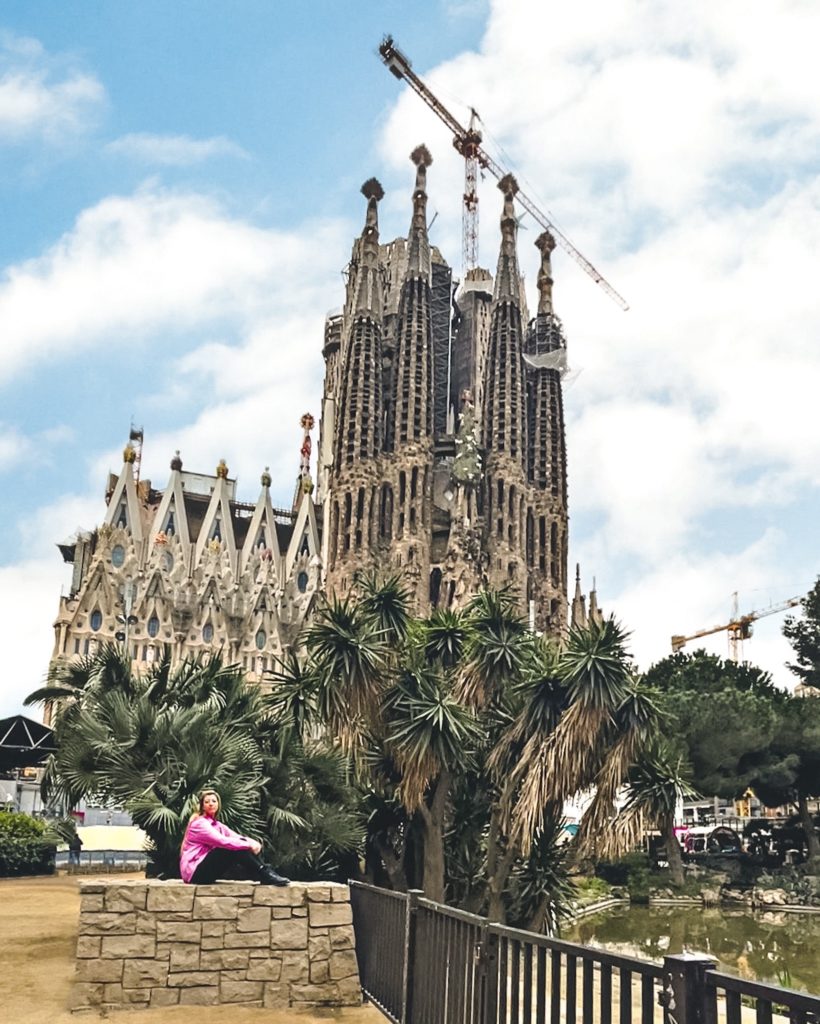 La Sagrada Familia is an absolute show stopper of an attraction. I've honestly never seen anything like it, and I've done a lot of traveling.
If you do just one "touristy" thing in Barcelona, make it this. Tickets to get in are about $35 (prices vary) and it's worth every penny.
To visit you'll need to book a timed entry and I recommend selecting the earliest time you can. The earlier you go the less crowded it will be generally speaking. Though of course that won't always be the case.
When you visit plan to arrive early so you can enjoy the view from the outside first. You'll want to walk around the entire perimeter to see the whole thing.
If you're looking for a good photo spot, head to the park across the street (the one with the lake).
You can get a picture where I did (pictured above) or walk further into the park and take a picture with the water in front of the cathedral. Don't worry, you'll find it.
As you're enjoying the view from the outside and taking photos, be sure not to miss your timed entry. There is only a short grace period for late arrivals and you do not want to miss the opportunity to see the interior.
Believe me when I tell you, the inside of La Sagrada is even more impressive than the outside.
When booking your visit you can choose either a self-guided tour or guided tour. I went with the self-guided so I could go at my own pace, but I've heard wonderful things about the guided tour as well.
You can book your visit to La Sagrada here:
3. Barcelona Cathedral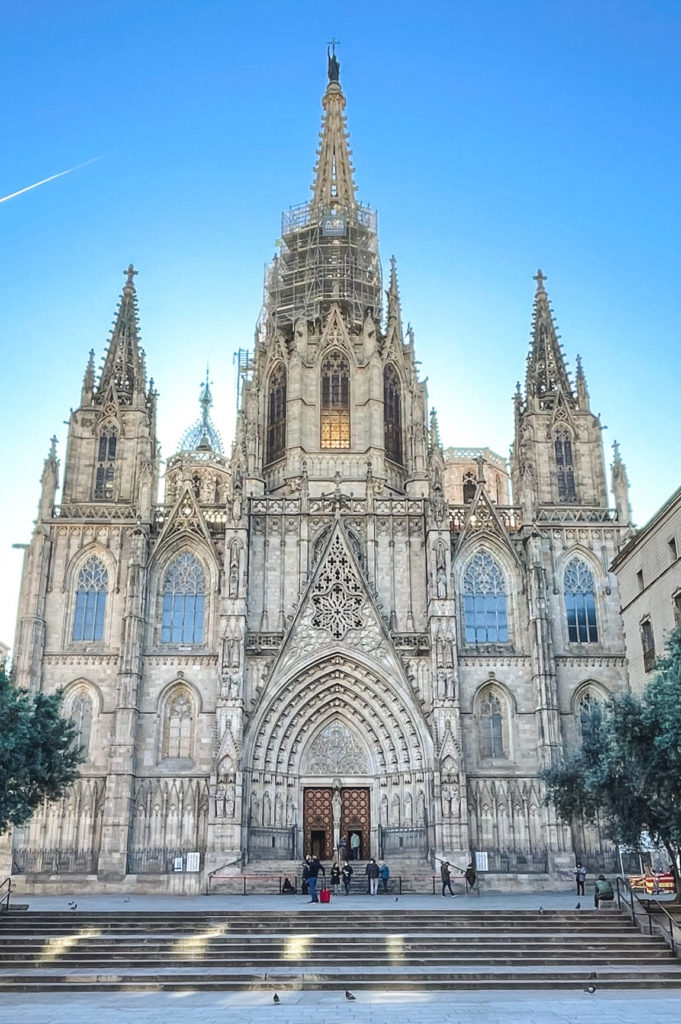 The Barcelona Cathedral, otherwise known as the Cathedral of the Holy Cross and Saint Eulalia, is a towering Gothic Cathedral and one of Barcelona's biggest attractions.
As you might have guessed, you'll find the Barcelona Cathedral in the city's Gothic Quarter. This stunning Cathedral was built between the 13th and 15th centuries and features a rooftop adorned with gargoyles and a variety of other animals.
Visitors to the Barcelona Cathedral can admire the exterior before heading inside to view the interior. Tickets to the cathedral are best purchased in advance and can be purchased online via the cathedral's website.
4. Park Guell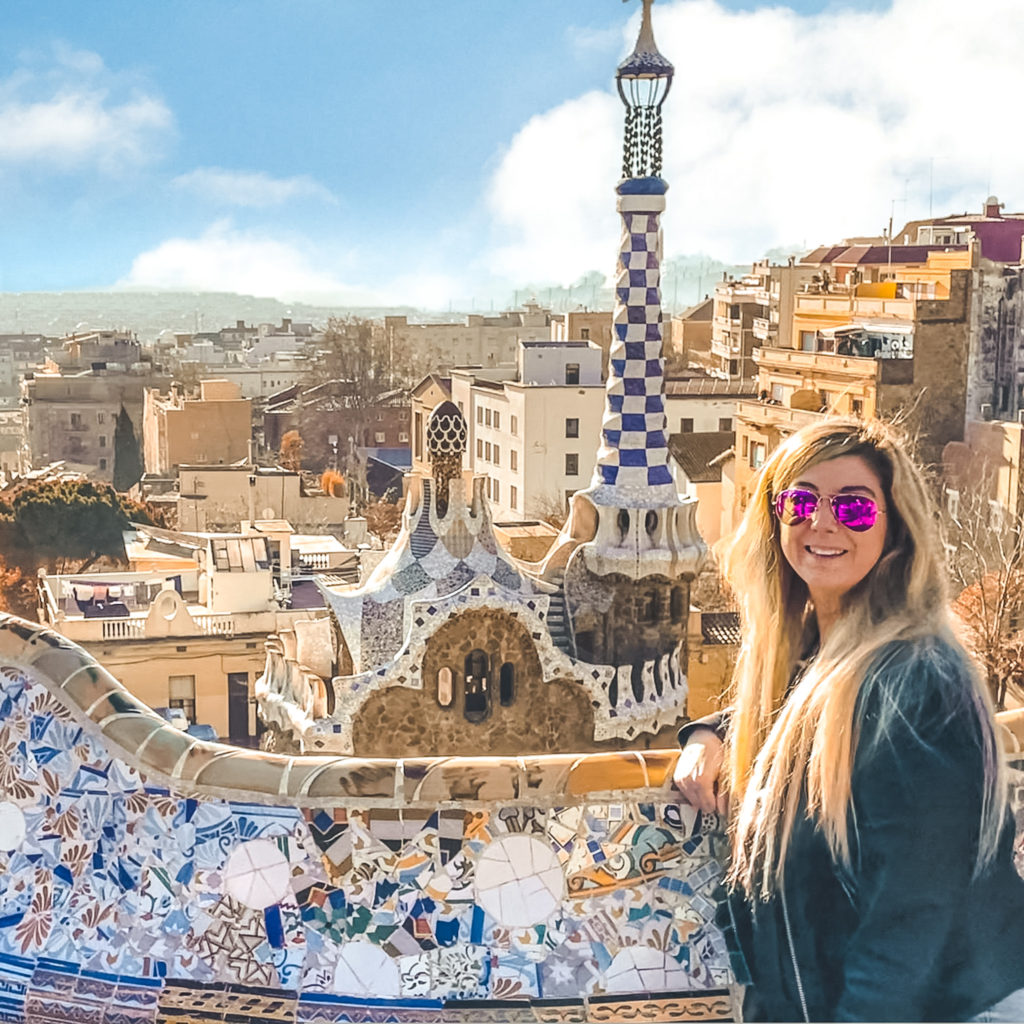 Park Guell is another absolute must visit while in Barcelona, especially for first time visitors.
Park Guell is an UNESCO World Heritage Site designed by Antoni Gaudi and is located atop Carmel Hill in Barcelona.
The park consists of uniquely designed buildings, benches, gardens, and mosaics. Park Guell was built between 1900 and 1914 and was originally intended for luxury housing. However, the site opened as a public park in 1926.
Today visitors can enjoy a morning or afternoon exploring the park's many gardens and lookout points. One of my favorite viewpoints was from these colorful mosaic benches. You can't miss them, just look for the crowd of people taking photos.
If you'd like to enjoy the park while it's a bit more peaceful be sure to select the 9:30 a.m. arrival time.
9:30 a.m. is the earliest entrance time for the general public. However, Barcelona residents are able to enter the park earlier.
Tickets for Park Guell must be purchased in advance online. I recommend purchasing at least several days before your visit to ensure you get the entrance time you'd like.
5. Casa Batllo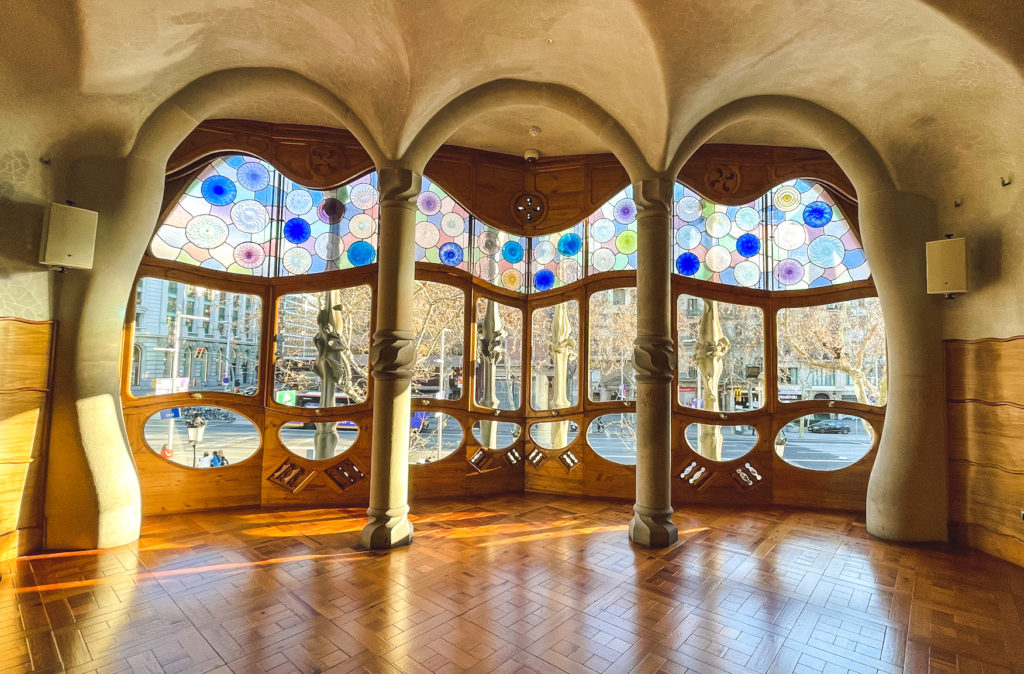 Casa Batllo is another of Gaudi's incredible creations and honestly, it's a super fun place that I think everyone should see.
Casa Batllo is a building redesigned by Gaudi in 1904 that has since been designated a World Heritage Site.
Visitors to Casa Batllo can enjoy a self-guided audio tour through the building to learn about it's design and about Gaudi himself. There are some very unique elements to this home that make it well worth the time and money to visit.
I enjoyed Casa Batllo as much as I enjoyed Park Guell and La Sagrada, all of which I would definitely visit again someday.
I don't want to share too much about this one because I think it's best experienced with an element of surprise. You'll just have to check it out for yourself.
This property is just so quirky and unique, you really don't want to miss it. Definitely bring your camera, and definitely book the first time slot in the morning.
Basa Batllo is considered one of Antoni Gaudi's masterpieces and you'll definitely see why if you visit. If you only plan to see one Gaudi house during your visit to Barcelona, make it this one.
6. Casa Mila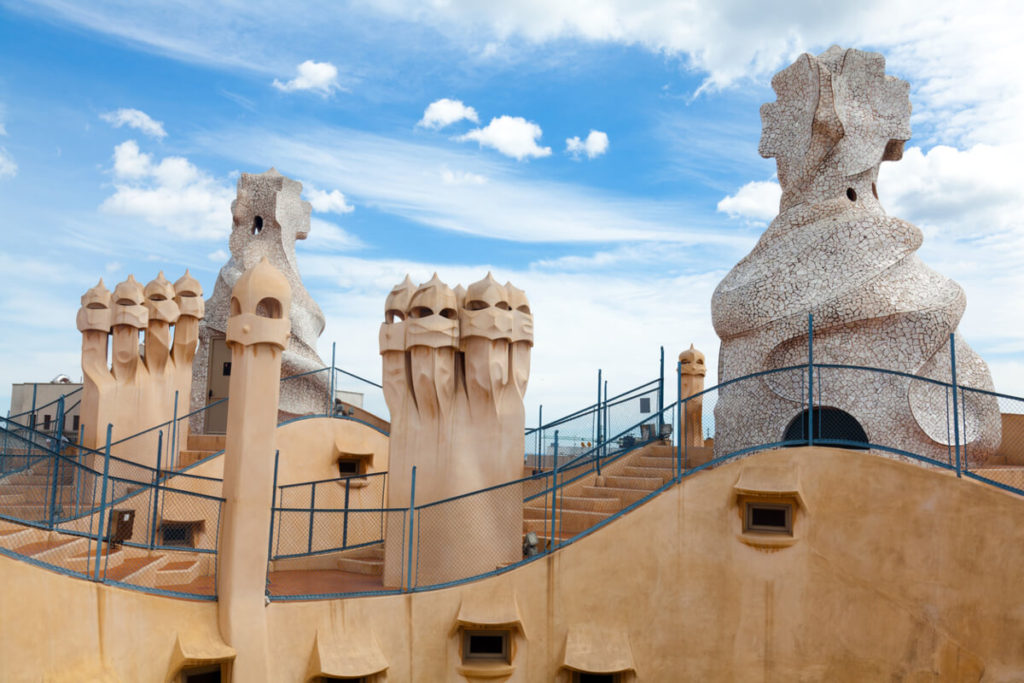 Casa Mila, also known as La Pedrera, is another of Antoni Gaudi's creations. This one is also a World Heritage Site and was built between 1906 and 1912.
I visited Casa Mila as part of their Night Experience, which included a guided tour of the property and a light show on the roof.
If you're planning to visit both Casa Mila and Casa Batllo, I would opt for the Night Experience for this one. It added a bit of excitement and uniqueness to the experience which I really enjoyed.
The button below links to the Night Experience, but if you prefer you can buy tickets for the day tour here.
7. Parc de la Ciutadella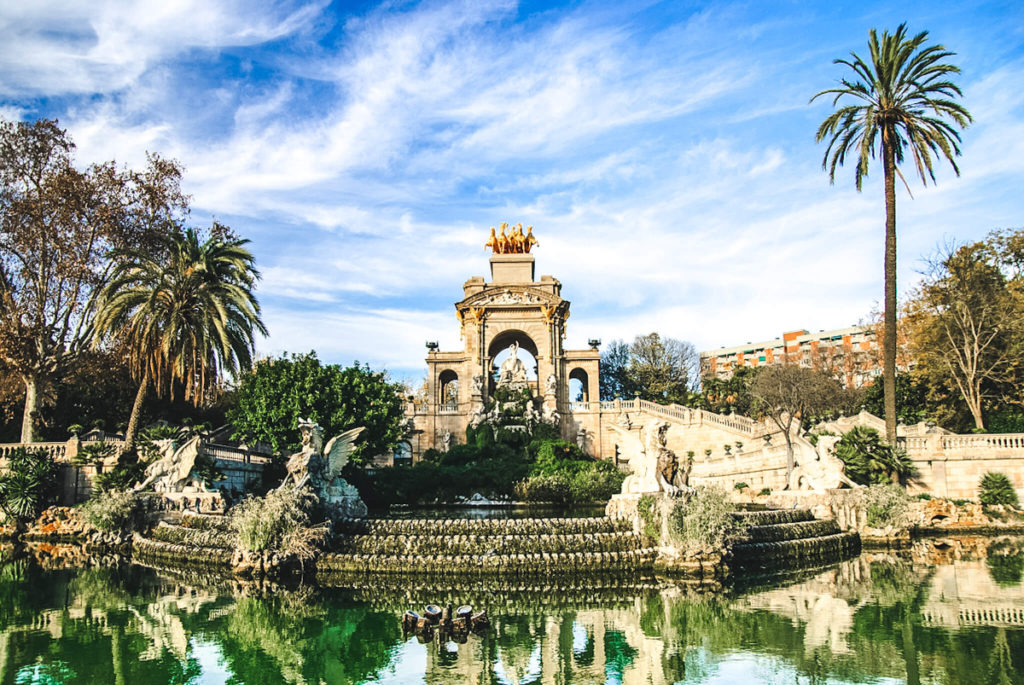 Parc de la Ciutadella is a large 70 acre city park in the center of Barcelona. This park is extremely popular with locals especially on the weekends.
During the daytime the park is often packed with local families enjoying some time outdoors together.
The park is also home to the Barcelona Zoo, the Museum of Natural Sciences, a lake, a fountain, the Parliament building, and all sorts of green spaces.
There's a lot going on here on any given day. Be sure to stop by when you're in the area.
Just outside the park you'll also find lots of local street art on the side of the park heading towards the beaches.
8. Picasso Museum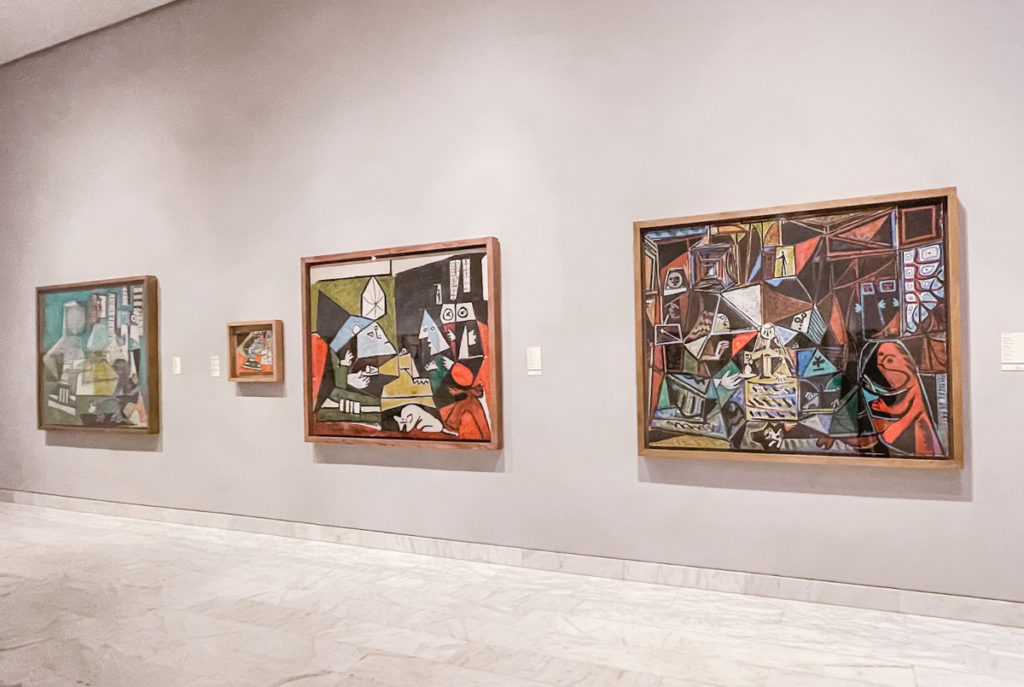 If you're into history, art, and artsy things you'll enjoy a visit to Barcelona's Picasso Museum.
In my opinion museum visits are perfect for Barcelona solo travel because you can immerse yourself in the exhibits and go at your own pace.
The Picasso Museum is located near the city center in the Gothic Quarter, so you'll likely be within walking distance to the museum at some point during your stay in Barcelona.
As you'd expect, the Picasso Museum features the work of Spanish artist Pablo Picasso. You'll have the opportunity to view his most famous works while learning about his life and how he became such a celebrated artist.
Visitors to the museum can join a guided tour or simply explore on their own. During my visit I opted to enjoy the museum on my own and enjoyed moving at my own pace through the museum.
I didn't plan ahead for my visit so I ended up waiting in line for about 45 minutes to get my ticket. If you plan to visit the Picasso Museum I recommend booking your ticket ahead of time.
9. Las Ramblas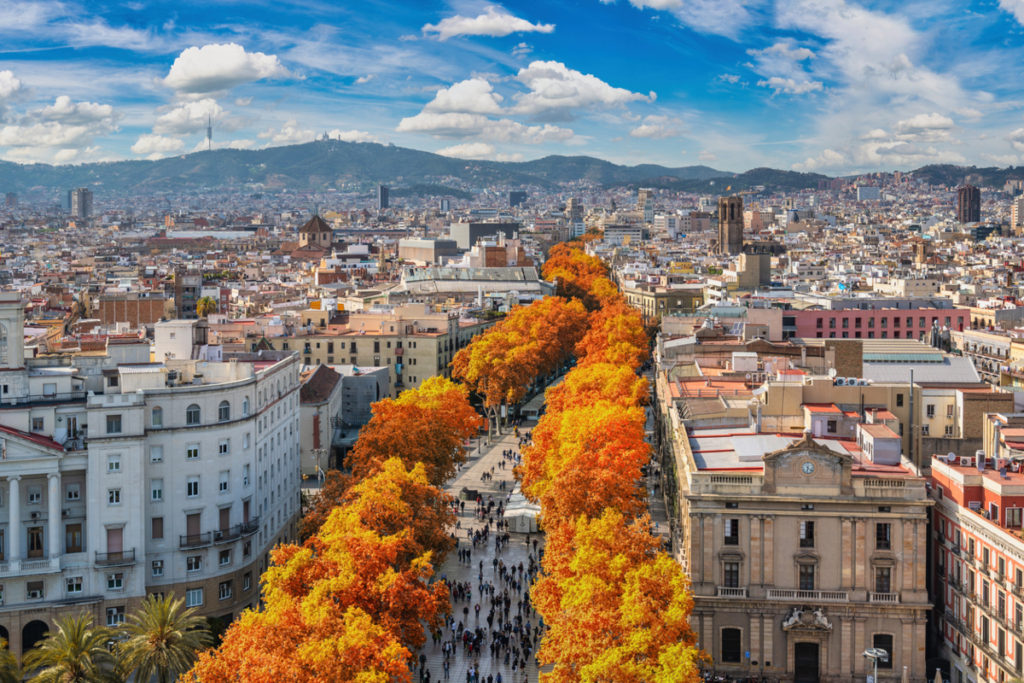 La Rambla is a famous street in Barcelona known as a popular shopping and dining destination. You'll find La Rambla right in the city center along the border between the Gothic Quarter and El Raval neighborhoods.
Fair warning, the restaurants here are touristy and over priced, if you're hungry just head to the Gothic Quarter instead.
In addition to shops and restaurants, you'll find mosaics, statues, and a few small museums along the street.
To be honest, La Rambla wasn't my favorite place during my visit and perhaps you can tell by the way I'm writing about it.
I'm including it here because it's a popular landmark that I think you should know about. However, I only recommend stopping to see La Rambla if it's on your way to somewhere else, or if you're heading to La Boqueria Food Market.
If you're curious, La Boqueria Food Market is one of Europe's largest and most famous food markets. You'll find all sorts of food and ingredients here from around the world. There are even prepared foods and some delicious tapas.
10. Tapas and Wine Tour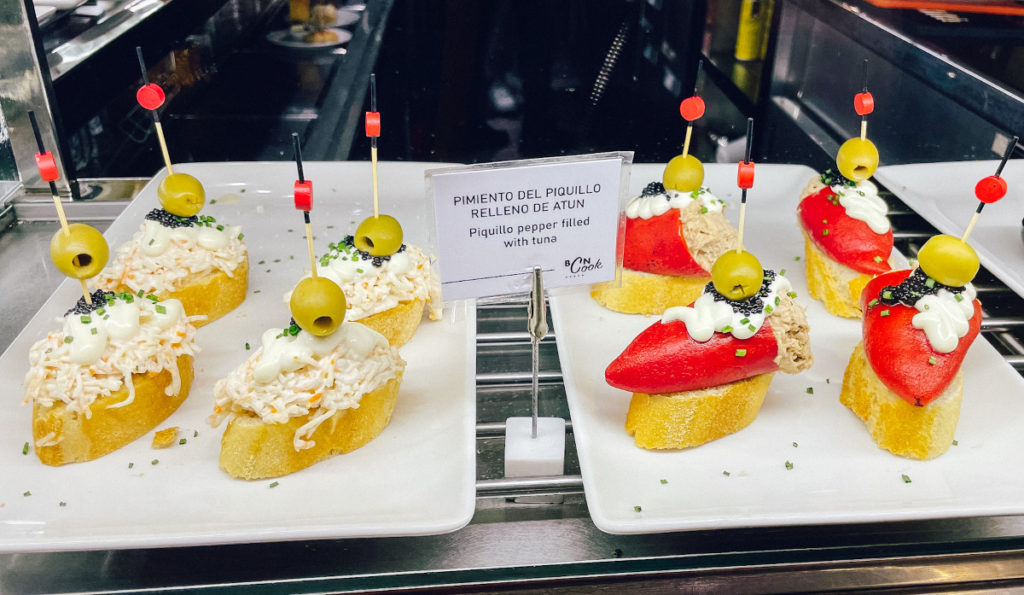 My best tip for visiting Barcelona alone is to book yourself a Tapas and Wine Tour during your visit.
Not only will you get to sample the best of Barcelona's famous tapas, but you'll also get to enjoy a night out on the town with some new friends.
Whenever I travel solo to a big city, I always try to find a local food tour. I love learning about the local culture and getting to try the city's best food.
Plus, you'll always meet other curious travelers on a food tour. Group tours like this are the perfect way to combat loneliness and meet new people at the same time.
Besides, who wouldn't want to try Barcelona's best tapas and wine? Whether you make some new friends or not, it's bound to be a great time.
During my own trip in February 2022, the Barcelona food tour I took was by far one of my favorite experiences during my visit. I liked it so much I plan on joining another next time I'm in town.
I've linked the one I took down below if you'd like to give it a try.
Tips for Traveling to Barcelona Alone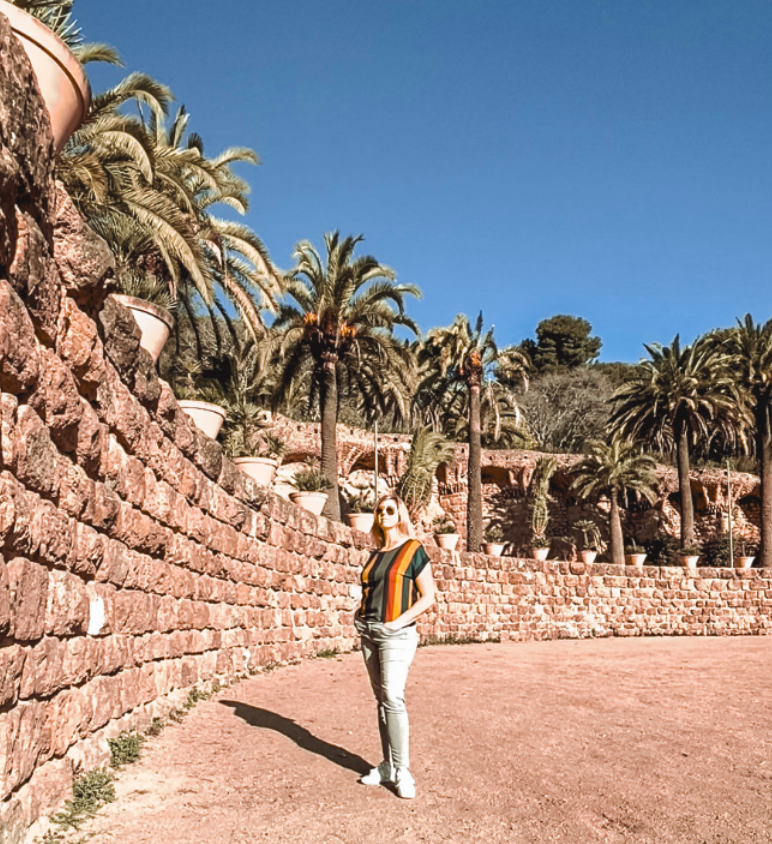 1. Book your hotel near the things you wish to see during your visit.
Having your hotel near the city's main attractions will reduce your time spent walking around or on public transportation. Not only is this safer, but it will save you a ton of time.
Whether you stay in a boutique hotel or chain hotel, you'll find plenty of great options in the Gothic Quarter.
2. Plan to arrive during daylight hours.
It's easier to get your bearings in a new place if you can see your surroundings when you arrive. Always try to arrive in a new city when the sun is up.
3. Adhere to the same common sense safety tips you'd adhere to anywhere else.
Basically just don't flash your money around, don't look lost, don't walk alone at night in desolate areas, etc.
4. When eating alone in Barcelona be sure to bring a place holder item with you.
This tip goes for anywhere not just Barcelona.
When planning to visit a restaurant as a solo traveler, I'll always bring something along that I can leave at my table in case I need to step away. I do this so my table doesn't look abandoned if I need to use the restroom.
In my case, I often use a book, a magazine, or even my jacket as a place holder so my server knows I plan to return. Obviously never leave your bag, phone, or wallet unattended.
5. If you fear getting lonely, book a few group tours around the city.
I love joining group tours when I travel, it's such an easy way to enjoy a little social time and meet new friends. Plus, you get to learn more about the city you're visiting.
6. When traveling solo in Barcelona be sure to have an itinerary before you arrive.
If you've traveled solo before, you know that sometimes it can be hard to motivate yourself to get out and explore, especially if you're tired or hungry.
Since there's nobody else around to push you out the door, you'll need to find your own motivation. That's where your itinerary comes in. Even better if you've booked some activities in advance.
I hope you've enjoyed this guide to traveling alone as a woman in Barcelona. If you have any questions about travelling Barcelona alone, feel free to send me a message via my Contact page or via Instagram.
A Las Vegas solo trip makes for a perfect weekend getaway if you're looking for…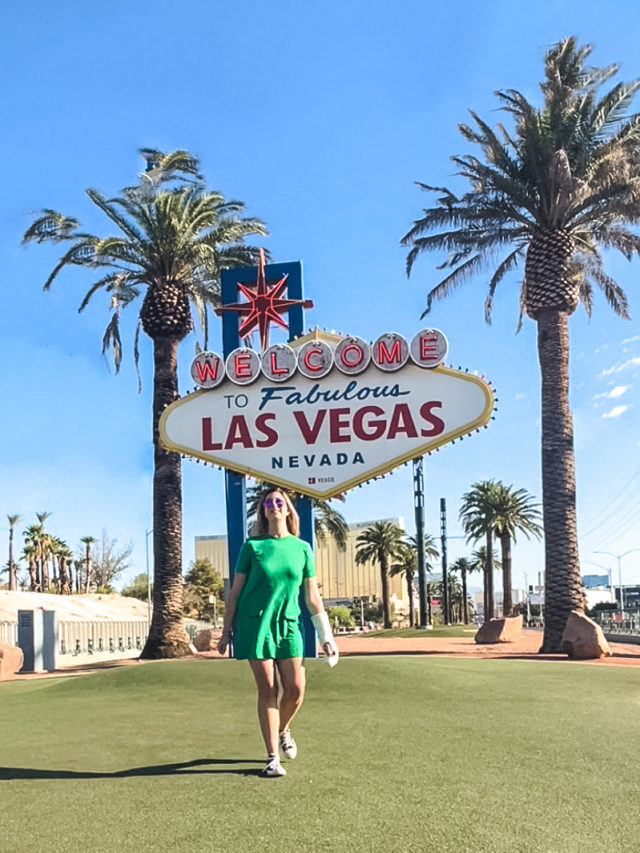 A Las Vegas to Grand Canyon road trip is the perfect addition to your southwestern…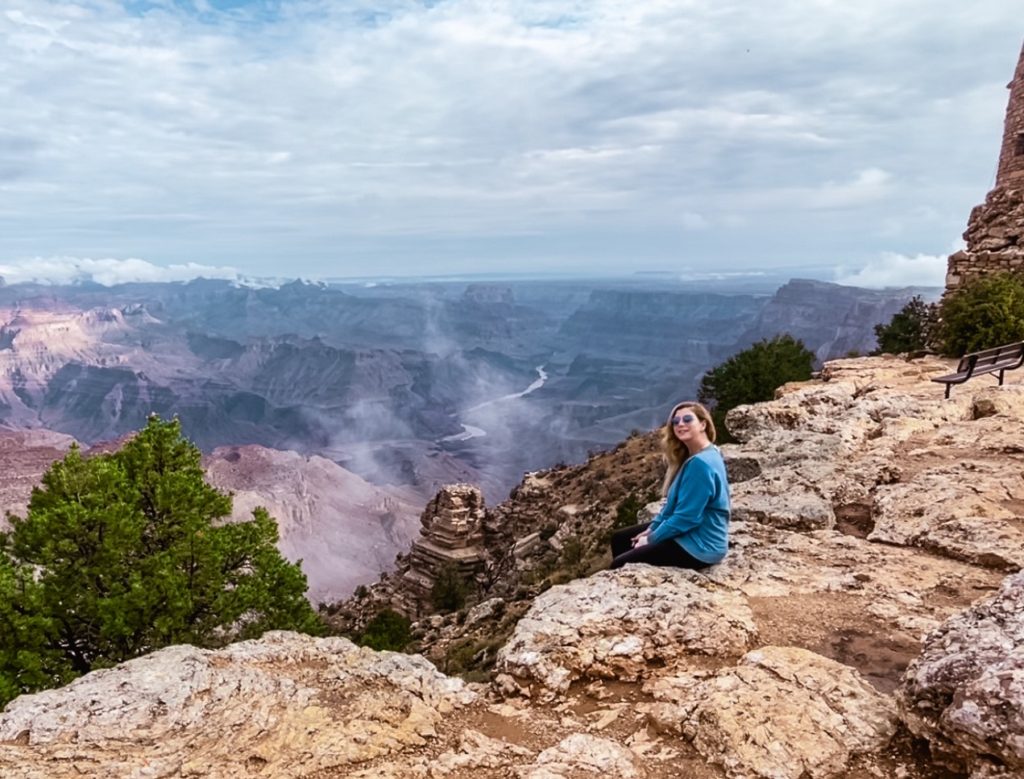 A weekend in Palm Springs is the ultimate Southern California getaway. This lively cosmopolitan city…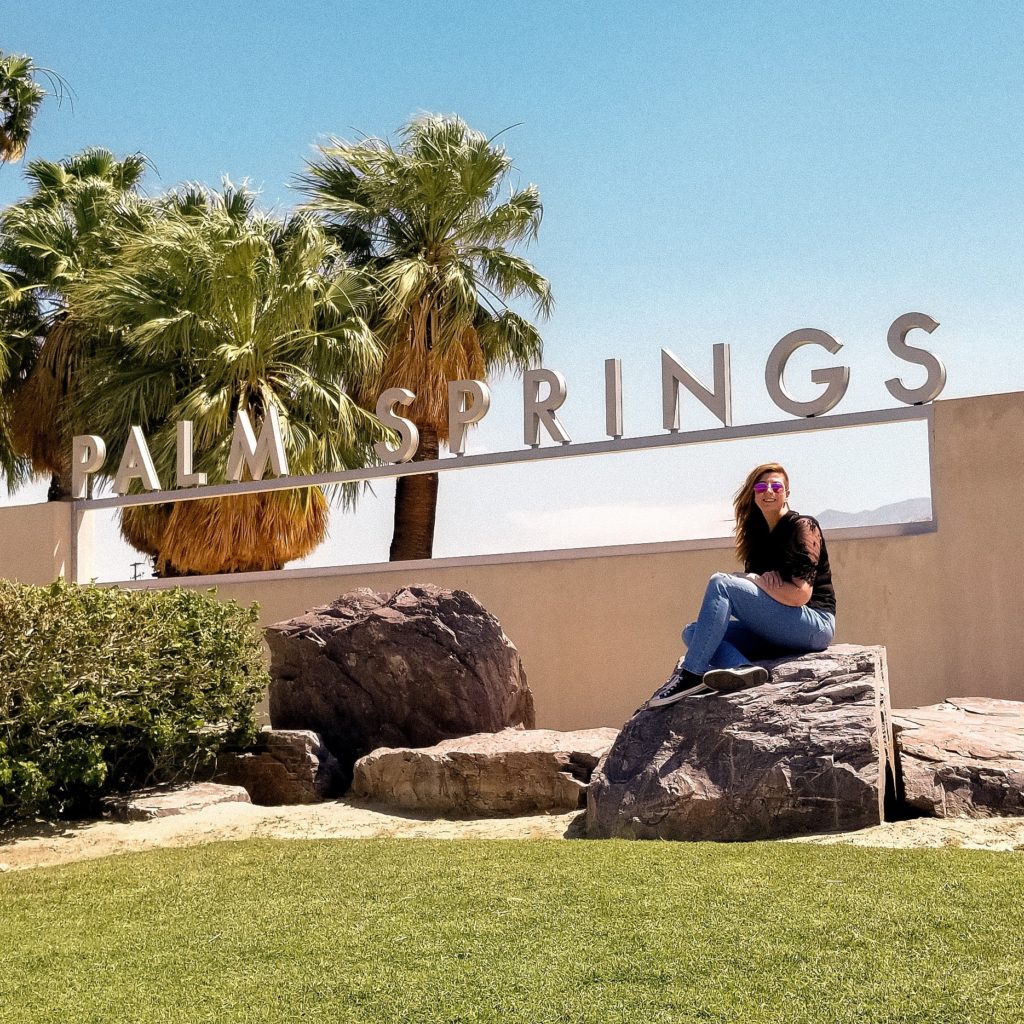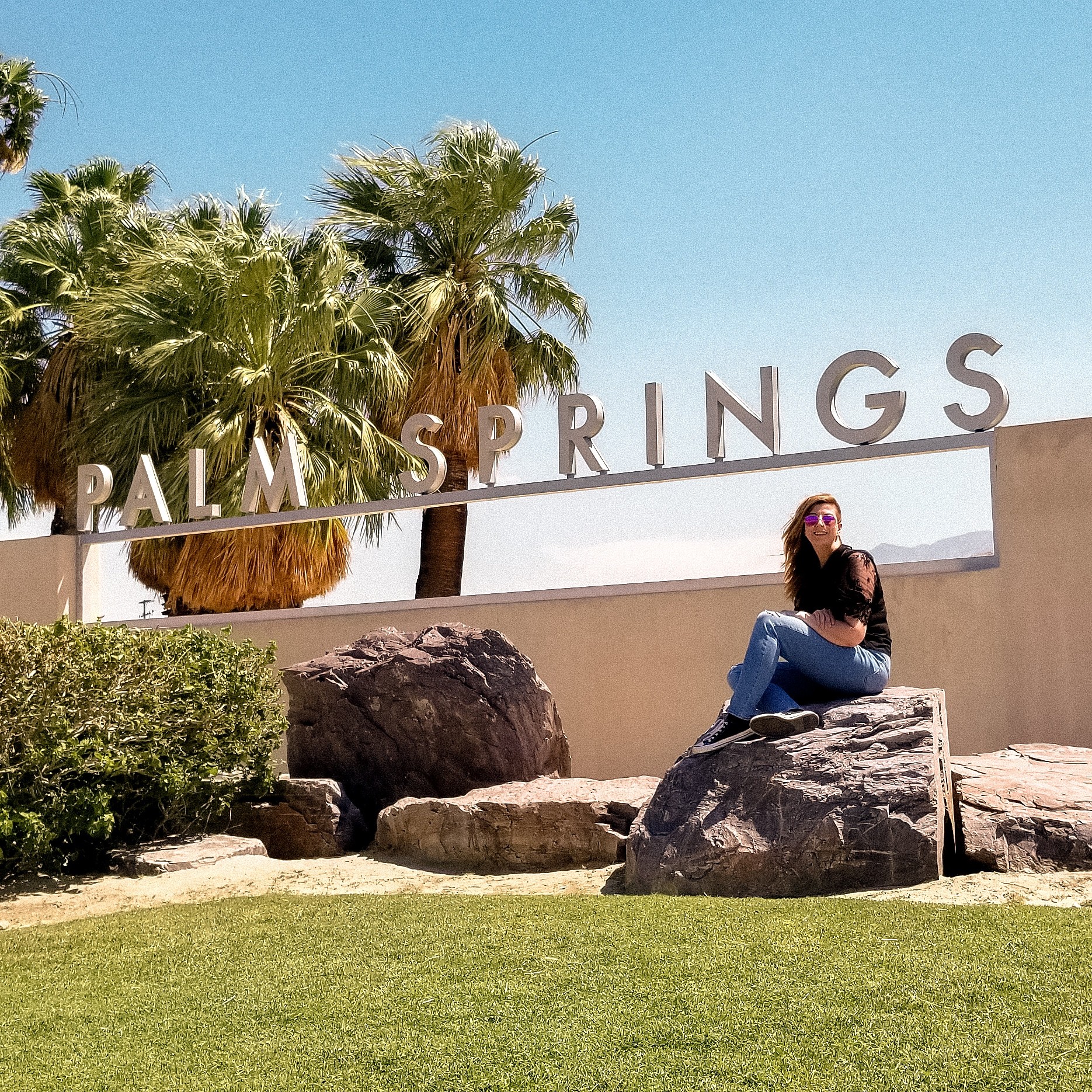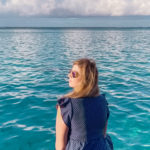 Eden Fite
Part-time Traveler | Dog Lover | Avoider of Crowds
I help busy people find creative ways to travel more.