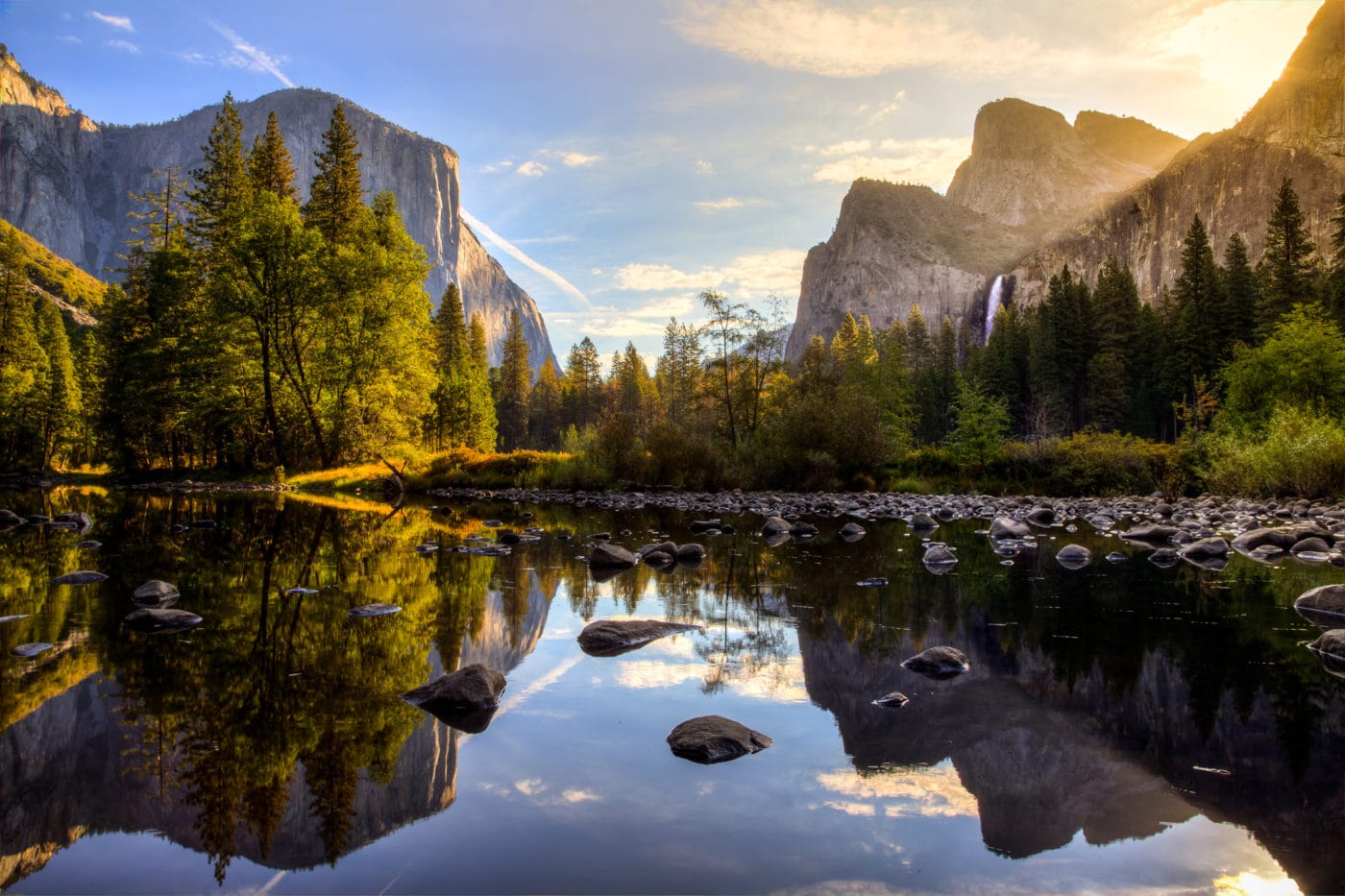 Looking to tackle a Yosemite from San Diego road trip? Perfect, I've got you covered.
I've been living in Southern California for about 15 years and have been to Yosemite many times. In fact, it's my favorite destination in the state. If you've never been, you're in for quite the surprise.
If you're going to be driving to Yosemite from San Diego, you'll want to break that drive up a bit to make things more interesting. You're in luck though, because there's tons of cool stuff to see along the way.
Let me show you what I mean.
Some of the links in the post are affiliate links. If you make a purchase through these links it helps to support this site at no extra cost to you.
San Diego to Yosemite Road Trip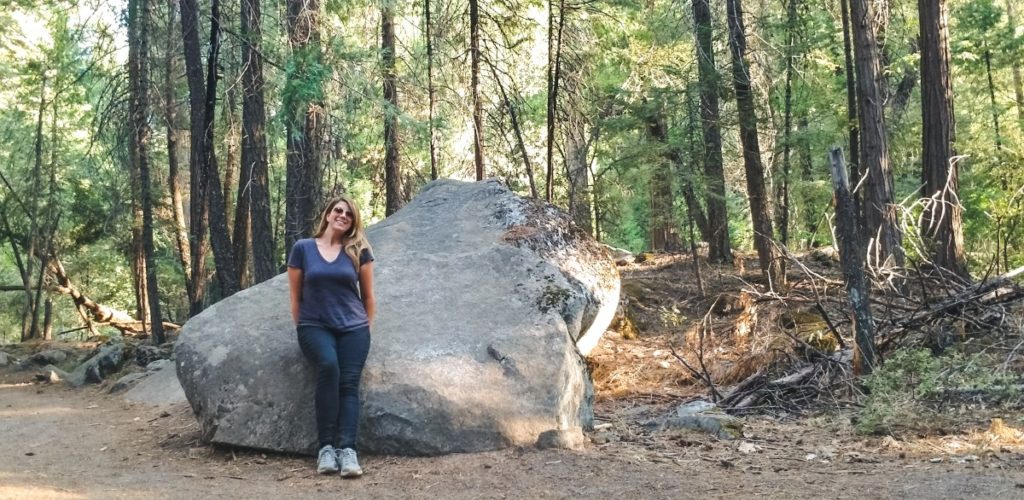 Before we get to my itinerary, I just want to explain how I'm writing this post.
If you're going to be driving from San Diego to Yosemite, then back again, it would be a lot more fun if you took a different route on the way back.
So I'm just going to assume you're down for a good time, and I'm going to assemble this itinerary exactly how I would do it.
If you're short on time or a particular stop doesn't interest you, no problem. Just skip what you don't like. This is your road trip, make it your own.
How long is the drive from San Diego to Yosemite?
The drive from San Diego to Yosemite is 7 hours. This is if you make the drive straight without stopping along the way.
However, if you're already down for the adventure of a Yosemite National Park visit, you might as well make a fun road trip out of it.
I recommend completing this San Diego to Yosemite road trip in anywhere from four to seven days, depending on how long you plan to spend in the park.
Traveling Soon? Don't forget your travel insurance.
Travel insurance is now more important than ever.
Travel insurance is probably less than you think it is. (Ex. For a week in Spain next month I'm paying less than $62.00.)
Travel insurance covers a lot more than you think it does.
It's better to have it, than need it and wish you'd bought it.
See for yourself. Check prices here.
Stop 1: San Diego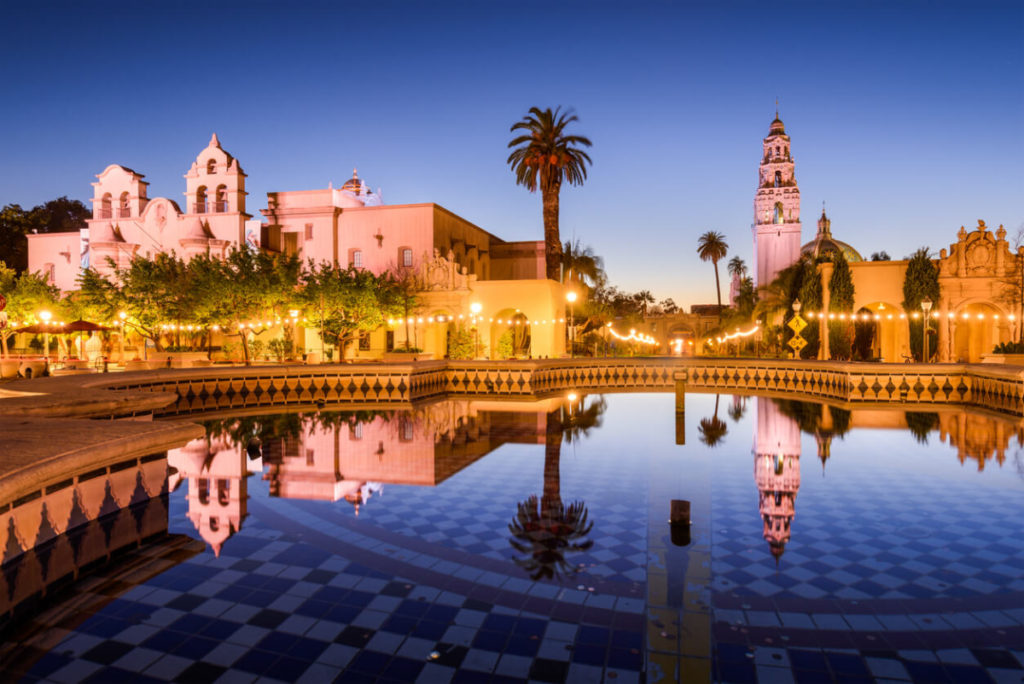 So we're starting off this Yosemite from San Diego road trip in none other than, sunny San Diego.
Having lived in Los Angeles for the past 15 years, I've grown to love frequent weekend trips down to San Diego.
If this will be your first time in San Diego, I recommend exploring any and all of the following destinations:
The Gaslamp
Balboa Park
Coronado
La Jolla
I could go on listing a hundred other things, but I think that list is a good start. My personal favorite is Old Town. I love to walk around the park in the evening and stop by the Whaley House and El Campo Santo Cemetery (they are both haunted!).
Then afterwards I like to go to dinner at Casa de Reyes. They have live music and an outdoor patio. It's a really fun spot to be on the weekends.
Stop 2: Los Angeles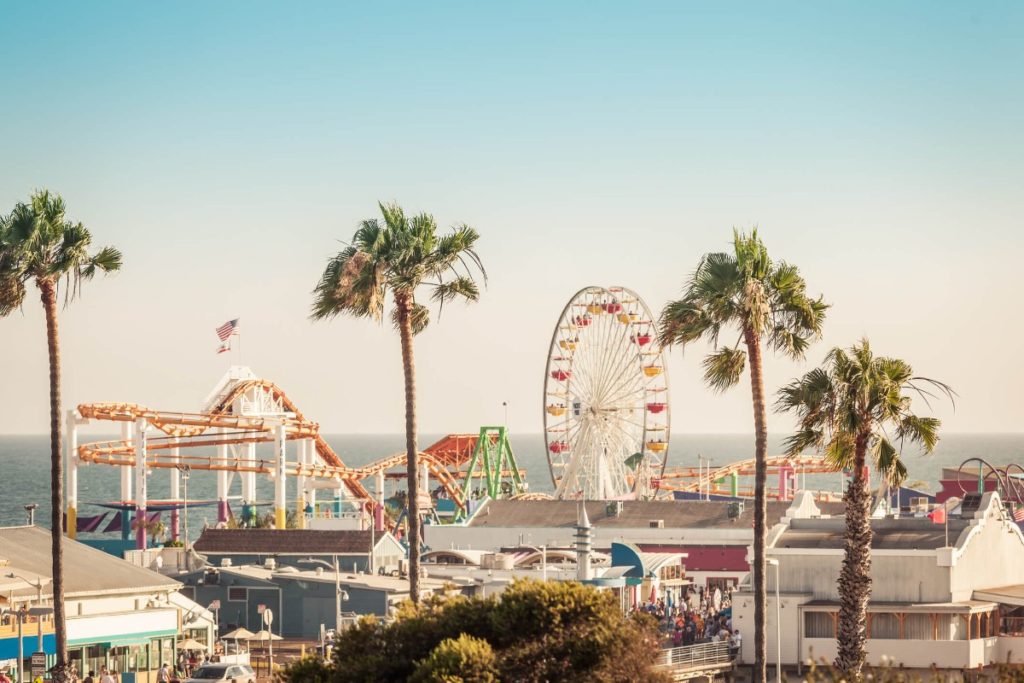 As I mentioned above, I've lived in Los Angeles for 15 years. I'll be the first to admit, LA is a love it or hate it kind of town.
If you've never been to Los Angeles before, I recommend sticking to the classics. Here are my suggestions on what is worth seeing:
Santa Monica Pier
Venice
Sunset Strip (for cocktails)
The Griffith Observatory
Downtown Arts District
Those are my personal favorite spots in LA. If you've got just one night in Los Angeles, I would stay near the beaches and explore that side of town first.
Step 3: Sequoia National Park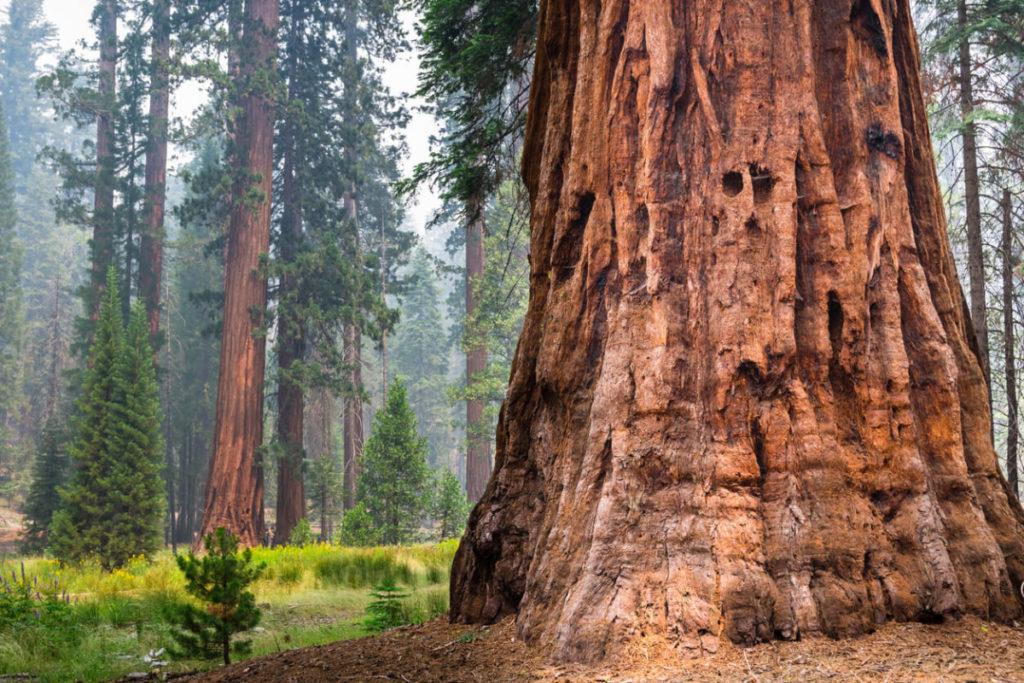 If you've never been before, Sequoia National Park makes a perfect side trip on your way to Yosemite.
Sequoia's biggest attraction is its General Sherman Tree, which is reported to be the largest living single stem tree on Earth. The General Sherman Tree is estimated to be over 52,000 cubic feet by volume and between 2,300 to 2,700 years old.
Getting a picture with the tree is a popular idea, so there's usually a line for pictures. During my visit in 2017, the line was only about a 10 to 15 minute wait.
Besides the big tree, Sequoia is also a popular park for hiking. You'll find hundreds of miles of trails around the park.
Sequoia is also right next to Kings Canyon National Park, so you can actually explore both parts simultaneously.
More information on the Sequoia hiking trails can be found on the park's website.
Stop 4: Yosemite National Park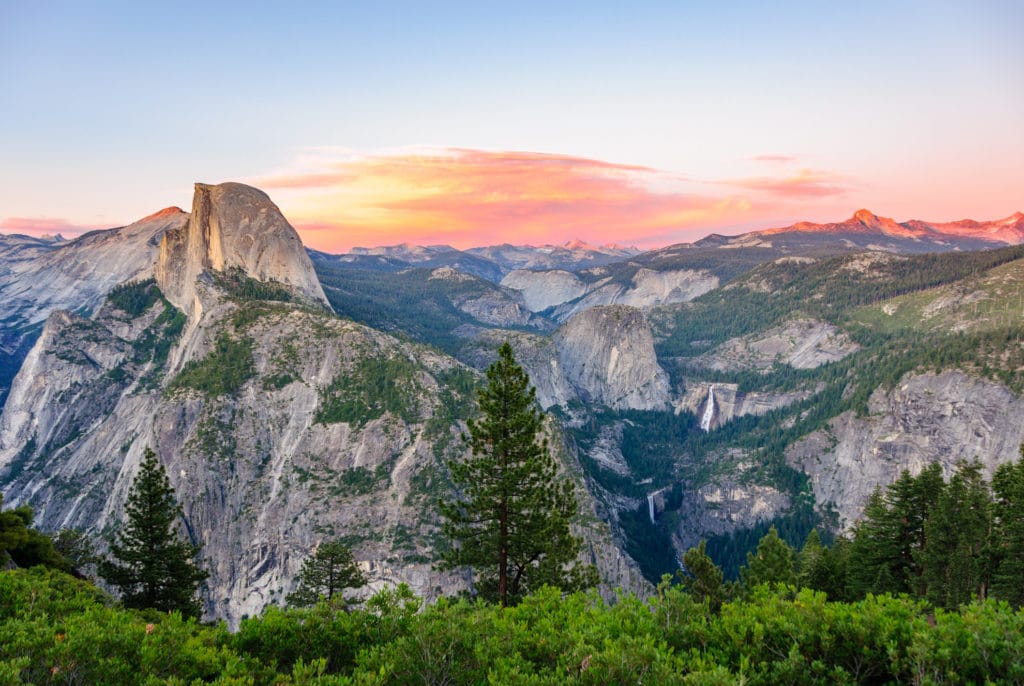 Like I said in the beginning, if you've never been to Yosemite before, you're in for a beautiful surprise.
Yosemite is home to some of the most stunning landscape in the United States. You'll get to see massive rock formations, waterfalls, and tons of wildlife.
As you enter the park, be sure to make a quick stop at the Mariposa Grove of Giant Sequoias before heading towards Yosemite Valley. This is where you'll see all the giant trees. They're quite impressive to see in person and worth the extra stop.
After you've seen all the big trees you can handle, hop back into the car and head towards the Tunnel View Lookout. This is a perfect place to get photos so take your time and enjoy the view.
Once you find yourself into Yosemite Valley, get checked into your lodging before heading back out to explore the park. (Information on Yosemite hotels and lodging is located at the bottom of this post.)
Once you're ready to get back to exploring, here are my favorite things to do in Yosemite:
Swimming or tubing in the Merced River
Taking a valley tour to Bridalveil Falls, Yosemite Falls, and El Capitan
Hiking the Mist Trail
Stargazing on a clear night
Take Glacier Point Road up to Glacier Point
If you're the kind of person who likes to do it all in one trip, you can see the majority of these places by completing my Yosemite Road Trip Itinerary. That post also features some extra tips for visiting the park.
No matter what you decide to do during your visit to Yosemite, I hope you enjoy this park as much as I do. I also hope you'll decide to come back again one day to see some more. I promise, it never gets old.
Stop 5: San Francisco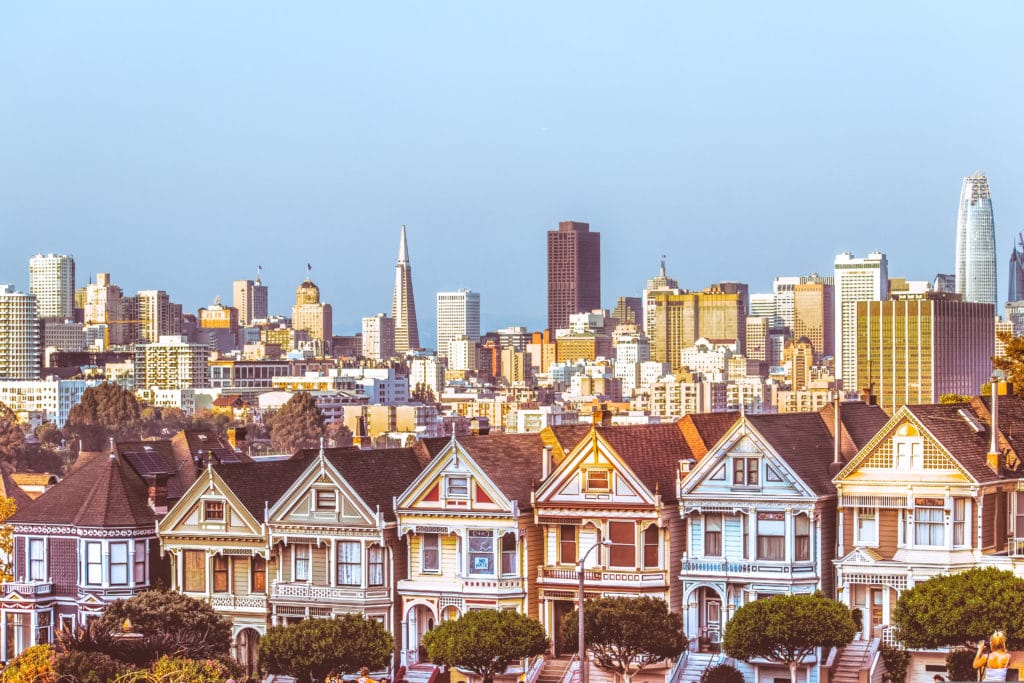 Having lived in the San Francisco Bay Area for about five years during my college years, this town will always have a special place in my heart. In fact, if I could afford it, I'd probably live here.
But, if you're just stopping by, you've got plenty of options. If you're planning to spend the night in the city, then I recommend picking a fun neighborhood to stay in and explore, like the Mission or North Beach.
If you're just stopping by for the day, pick one place you've never seen before (Golden Gate Bridge, Haigh-Ashbury, Golden Gate Park, etc.), then find a fun spot for lunch nearby.
There's plenty of great food in San Francisco, so it won't be hard to find.
Stop 6: Santa Cruz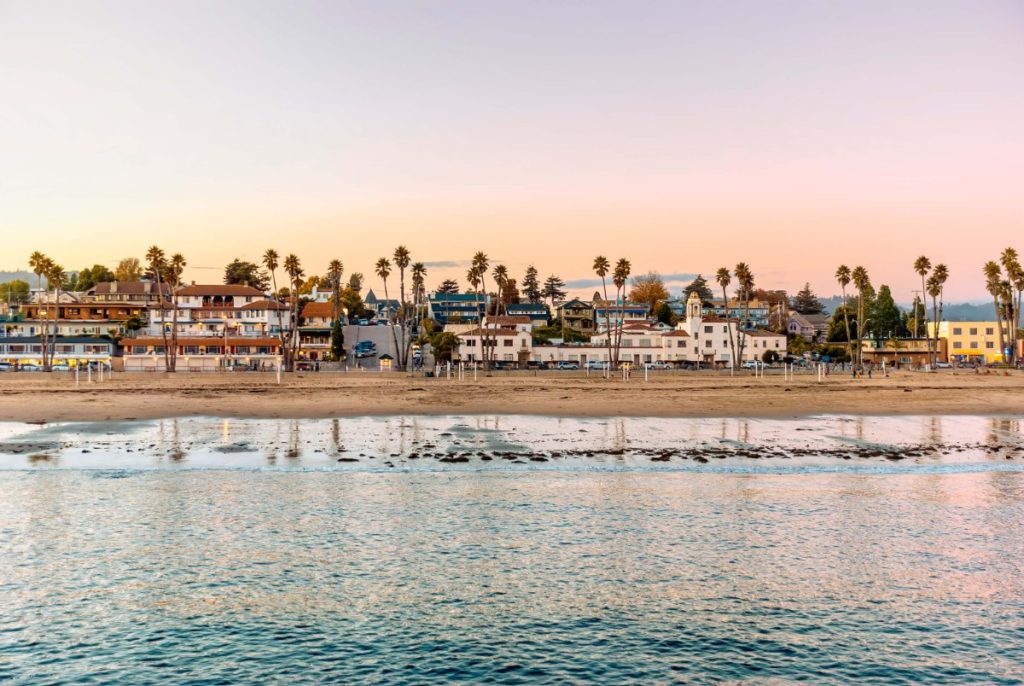 Santa Cruz is best known for its hippie vibe and famous Santa Cruz Beach Boardwalk. I have yet to experience the boardwalk but hear its a fun place.
Santa Cruz is also a popular college town, so its got plenty of spots to keep you entertained in the evenings. Head to the city's downtown area for record shops, thrift stores, local concert venues, and bars.
Stop 7: Monterey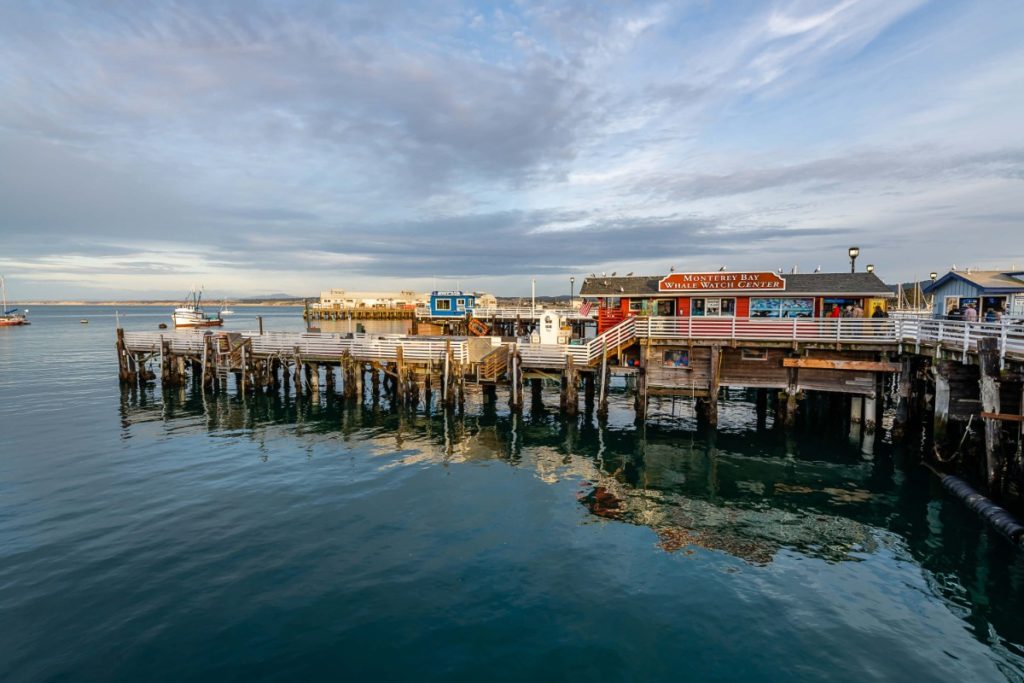 Monterey is a beautiful beach side town known for its Cannery Row, Old Fisherman's Wharf and the famous Monterey Bay Aquarium.
If you have an hour or two to spare, you really should go inside the aquarium. It's one of the best in the world. Plus, they have penguins. Lots of penguins.
Besides the aquarium and beaches, Monterey is also home to tons of great restaurants and wineries. If you like upscale Italian, I recommend Mezzaluna Pasteria and Mozzarella Bar.
Stop 8: Big Sur
In my opinion, Big Sur is home to the most beautiful stretch of coastline on the planet. It's gorgeous.
As you're driving south on the Pacific Coast Highway, you'll see dozens of turnouts on the side of the road. Take advantage of these and admire the views.
Some of the biggest attractions in Big Sur are Julia Pfieffer Burns State Park and Bixby Creek Bridge (pictured above). If you don't have time for the park, at least stop for a photo and to admire the view at the Bixby Bridge.
9. San Simeon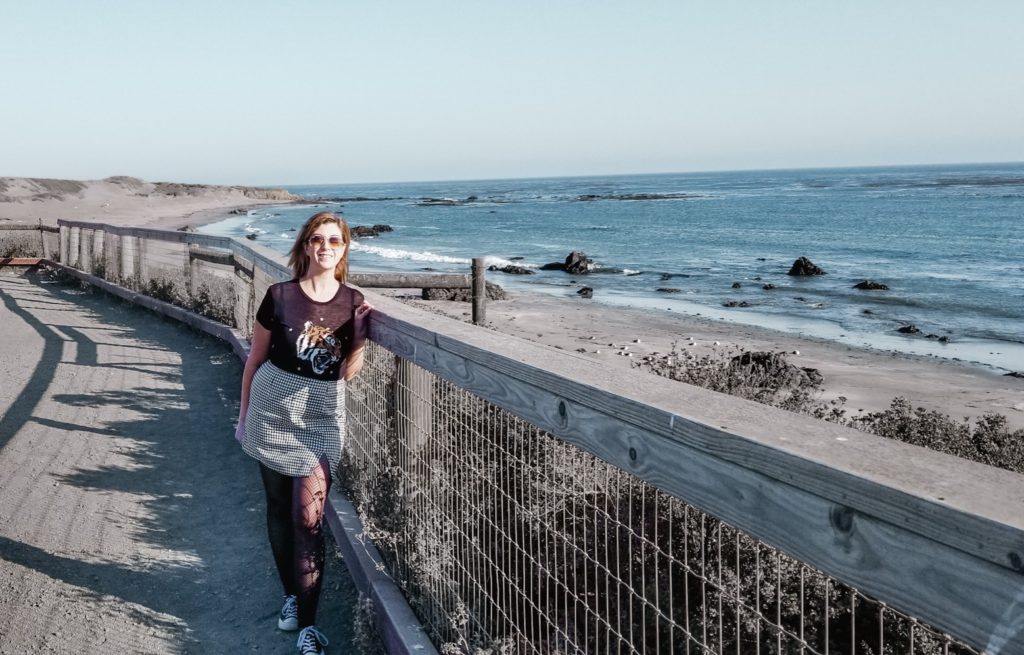 San Simeon is home to the Elephant Seal Lookout and is an easy and fun stop on your Yosemite from San Diego road trip.
This is one of my own favorite stops since I'm such an animal lover.
There is a huge parking lot so you'll have plenty of space for parking. Once you park your car walk over to the lookout (to the left when facing the ocean).
If you walk all the way to the end of the boardwalk, you'll usually find a dozen or so Elephant Seals laying around in the sand.
Actually, you'll usually hear them before you see them. Elephant Seals are loud.
If you stick around for a while, you might even get to see them fighting. This is a common and natural behavior of Elephant Seals, and it's pretty cool to watch. This occurs mostly from November to January during mating season (go figure!).
10. Solvang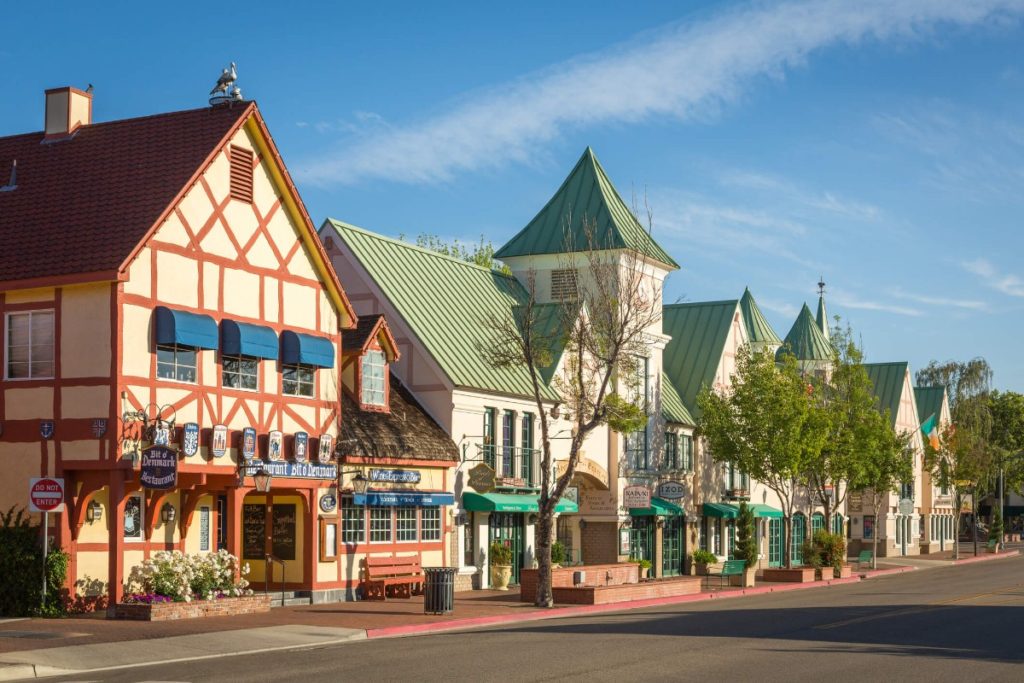 I recommend Solvang as the last stop on your San Diego to Yosemite National Park road trip because it's quirky, and a bit more interesting than having you stop at yet another beach.
Solvang is a Danish inpired town with Danish style architecture, shops, and restaurants.
Solvang makes an excellent late afternoon stop. I recommend walking around in the city center to check out the local shops and candy stores.
If you're hungry, pop into one of the local Danish restaurants. For a quick, yet delicious option, I recommend Copenhagen Sausage Garden.
Solvang is also a popular location for wineries and tasting rooms. After lunch, head to one of the local winery tasting rooms and sample a flight. If you like what you find, pick up a bottle to bring back with you to San Diego.
Where to stay on your San Diego to Yosemite Road Trip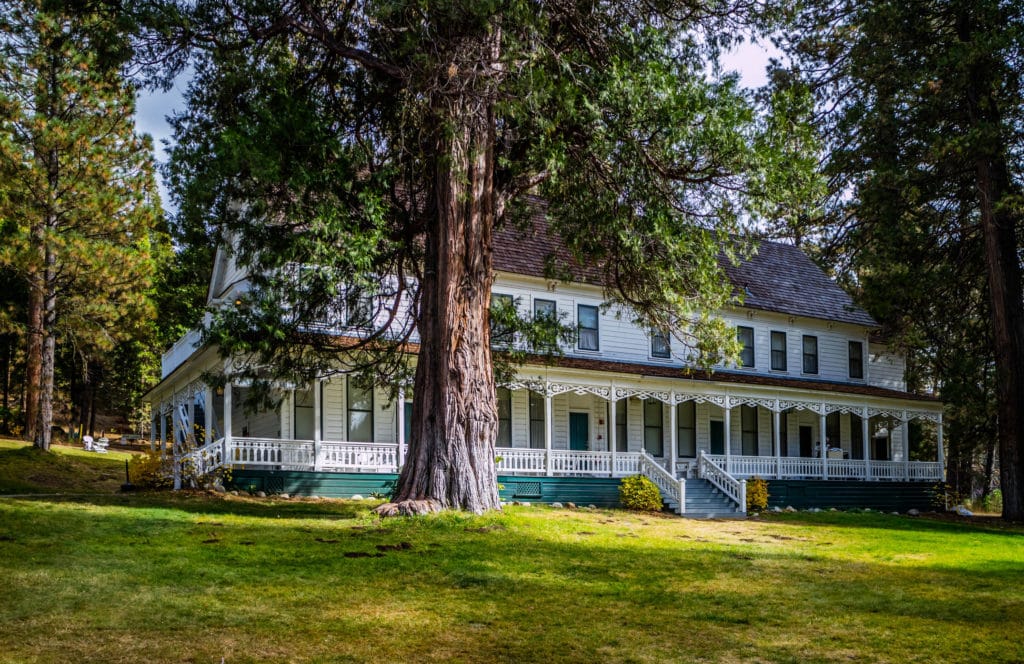 I'm including my personal recommendations for hotels in each destination as you make your way to Yosemite from San Diego.
These hotel recommendations are based on price, quality, and location. I try to book the nicest hotel I can find that's as close to the action as I can afford.
Here's my list:
Hotel in San Diego
Hotel Indigo: This is a cute pet-friendly hotel located in the Gaslamp Quarter. You'll be in the center of the city and walking distance to great bars and restaurants.
Hotel in Los Angeles
The Standard: This is a quirky hotel located on the Sunset Strip. This hotel is a total scene in and of itself, and you'll be walking distance to all the best bars and restaurants.
Hotel near Sequoia/Fresno
If you're going to visit Sequoia before Yosemite, I recommend driving back to Fresno for the night.
This way in the morning you can stock up on supplies and snacks before making the drive to the park's south entrance.
SpringHill Suites by Marriott: This hotel is right off the 41, which is the highway you'll take up to Yosemite. It's nice enough and you can collect Marriott points if you're into that sort of thing like I am.
Hotels in Yosemite
I'll be honest, lodging in Yosemite is very expensive.
If you're not rich, stay at the Yosemite Valley Lodge for about $250 per night. If you're rich, stay at the Ahwahnee for about $500 per night.
I stay at the Yosemite Valley Lodge. It's much nicer than you'd think, though still kind of expensive.
Hotels in San Francisco
If Yosemite wasn't expensive enough for you, then you're really going to love the hotel prices of San Francisco. While ridiculously expensive, there are still deals to be had.
For San Francisco, I recommend doing a hotel search in the San Francisco nighborhood you want to spend the most time in. Then pick the nicest hotel with the best deal.
Travel Tip: Since you're doing a road trip and you will have a car on you, beware of the VERY HIGH prices San Francisco hotels charge for overnight parking. I've seen prices as high as $85 a night just for parking.
To save money, park in a local lot outside of the hotel instead. It's worth the short walk, trust me.
Hotel in Santa Cruz
Hyatt Place Santa Cruz: This hotel is affordable, located in the city center, and just a 15 minute walk to the Santa Cruz Beach Boardwalk.
Hotels in Big Sur
The hotels and lodging options in Big Sur are a bit more rustic. But I recommend either Big Sur River Inn (the affordable option) or Ventana Big Sur (the not so affordable option).
Hotel in Solvang
In Solvang, I would look for a cute, yet affordable option near the city center. Since I typically visit Solvang just as a day trip I have not stayed overnight there. But if I were planning on staying overnight, I would likely stay at the Wine Valley Inn.
I hope you enjoyed this San Diego to Yosemite road trip and that I've inspired you to plan a trip of your own. If you'd like to support this blog please consider sharing this post. Thanks so much for reading.
A Las Vegas solo trip makes for a perfect weekend getaway if you're looking for…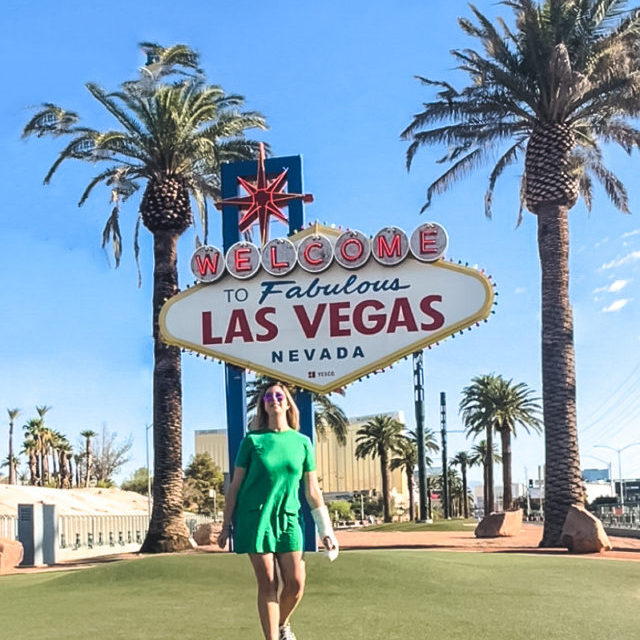 A Las Vegas to Grand Canyon road trip is the perfect addition to your southwestern…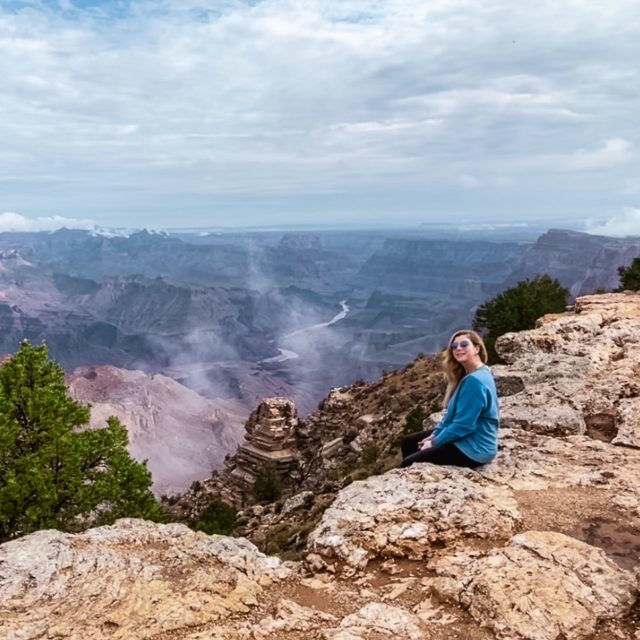 A weekend in Palm Springs is the ultimate Southern California getaway. This lively cosmopolitan city…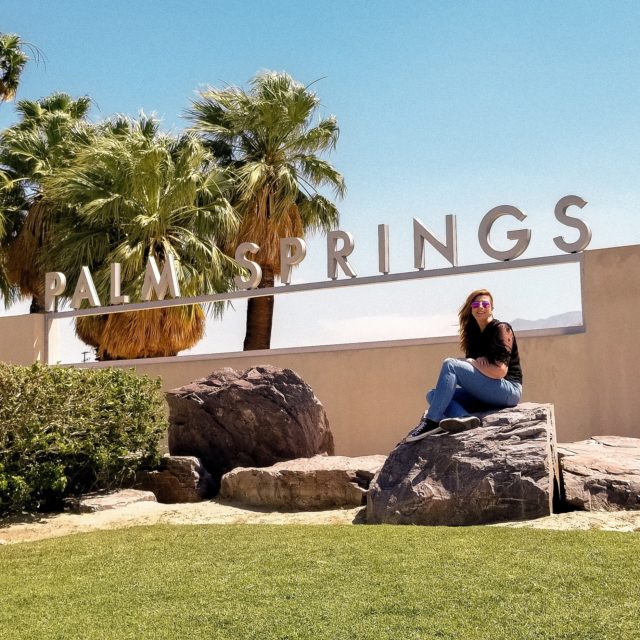 Want to save it? Pin it.
Book Your Trip
Find the best flight deals by using Google Flights, then book direct with the airline. This is the search engine I use to compare flights and prices before booking my own trips.

BOOK YOUR ACCOMODATION
I recommend searching for hotels through Booking.com to compare hotels on amenities, location, and price. If you are a member of a hotel's rewards program, always book direct with the hotel. If you are not loyal to a specific hotel brand, using Booking.com for the best price.

TRAVEL INSURANCE
Travel insurance is more important than ever. For just a few dollars a day you can protect yourself and your trip. I personally use World Nomads, but whomever you choose, don't skip out on travel insurance. It can literally save you thousands of dollars.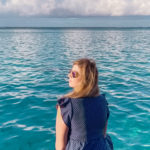 Eden Fite
Part-time Traveler | Dog Lover | Avoider of Crowds
I help busy people find creative ways to travel more.