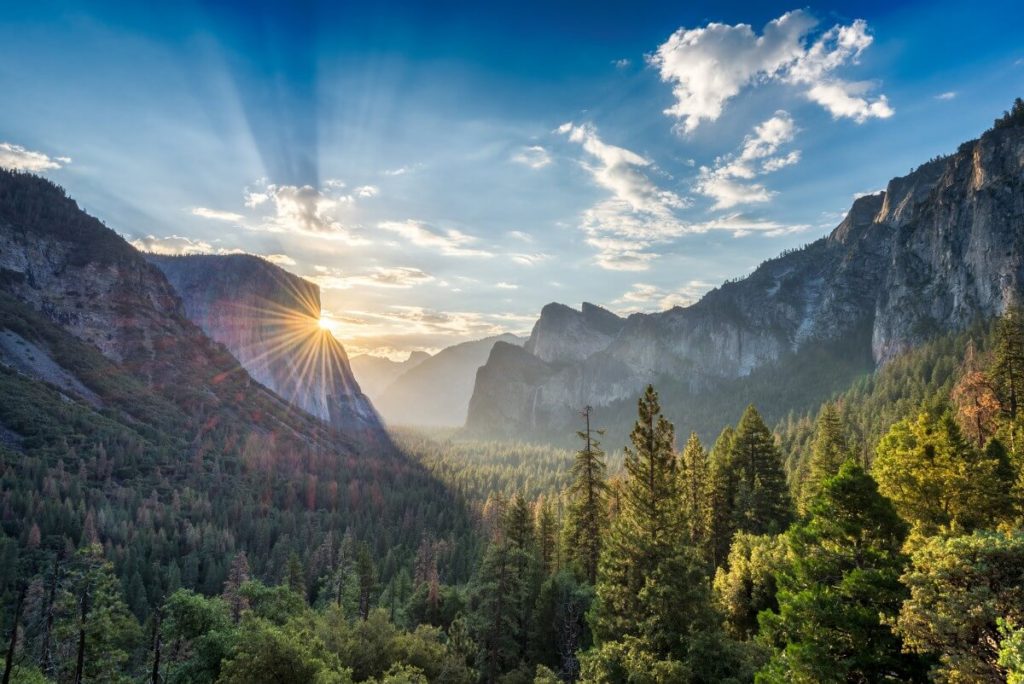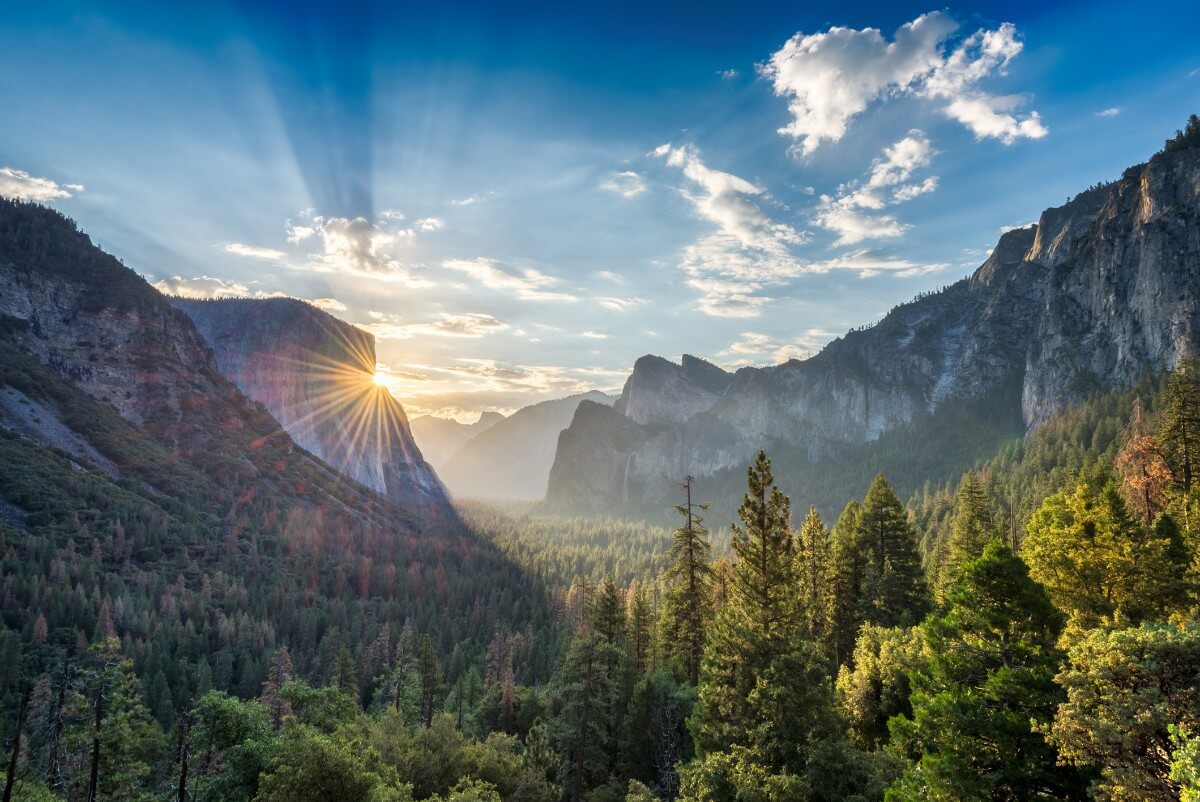 If you're planning a visit to Yosemite National Park, you absolutely must catch a Tunnel View sunrise.
Tunnel view Lookout is one of my favorite spots in the entire park. I love that it always surprises me as I exit the Wawona Tunnel, it never gets old.
In my opinion, Tunnel View is the best place to watch the sunrise in Yosemite. You'll be able to catch the first light falling over Yosemite Valley with Half Dome, El Capitan, and Bridal Veil Falls as the backdrop.
Even better, you'll be up so early that you'll likely have the entire Tunnel View Lookout mostly to yourself. There may be another photographer or two, but you'll easily beat the majority of the crowds.
1. Prepare to catch your Tunnel View sunrise the night before
If you want to be on time for your first Tunnel View sunrise, I recommend getting prepared the night before.
If you're planning to photograph or record the sunrise, get your gear packed up and ready to go before you settle into bed. Decide which equipment you'll need, which lens you want to use, get your tripod ready, have your batteries charged, etc.
If you would like to get photographs of yourself after sunrise, set your clothes for the next day so you can just shower and throw them on in the morning. If you're one who likes to look cute in your pictures pick out something nice to wear.
If you're one who doesn't care about pictures, get your coffee and breakfast ready the night before. Maybe even pack up a few snacks to enjoy while you watch the sunrise.
My recommendation for preparing the night before is so you arent't scrambling around in the morning trying to pack up and get ready. It would really suck if you missed the sunrise.
Also, preparing ahead of time should reduce the chance that you forget something important. You know, like your camera.
2. Wake up earlier than you think you need to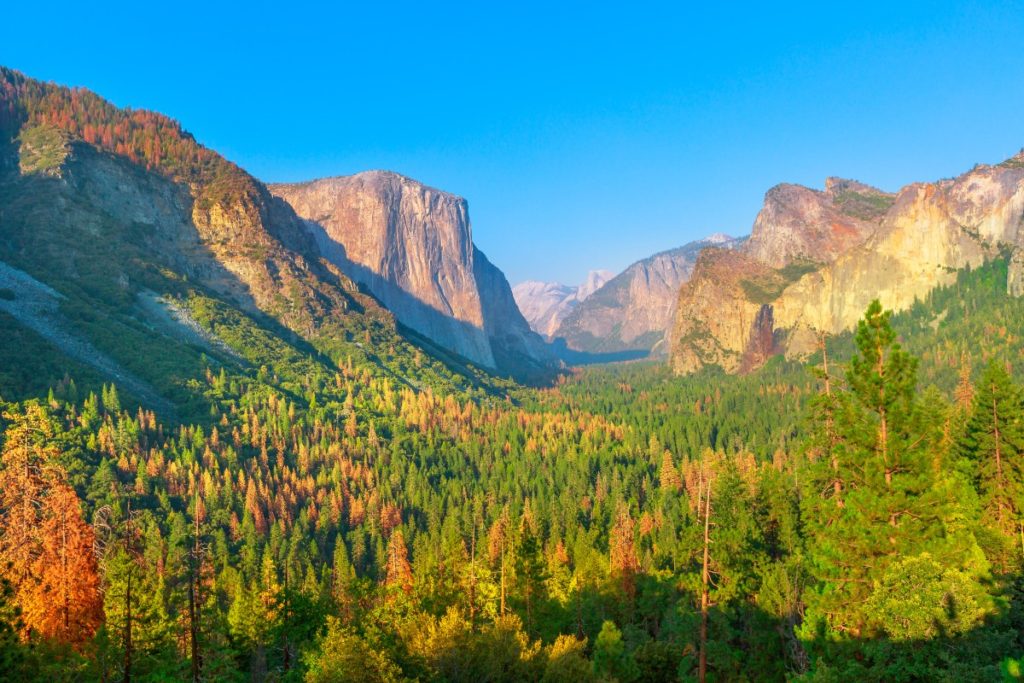 Be sure to check the sunrise time the day before. As you know, sunrise times will change throughout the year. For the month of September, sunrise times will range from 6:28 a.m. to 6:53 a.m.
As a quick reminder, sunrise times will be at their earliest just before the Summer Solstice in June (5:36 a.m.). Sunrise times will be at their latest a few weeks after the Winter Solstice in January (7:14 a.m.).
Try to get up at least 90 minutes to an hour before sunrise so you have time to get ready, have coffee and breakfast, and whatever else you may need to do.
Once you're ready you'll need to drive out of Yosemite Valley back up to the Tunnel View Lookout. You should have no problem finding parking at this time of the morning.
As spectacular as a Tunnel View sunrise is, most vacationers are not keen on getting up this early. So enjoy this time to yourself before the rest of the park wakes up.
3. Try different angles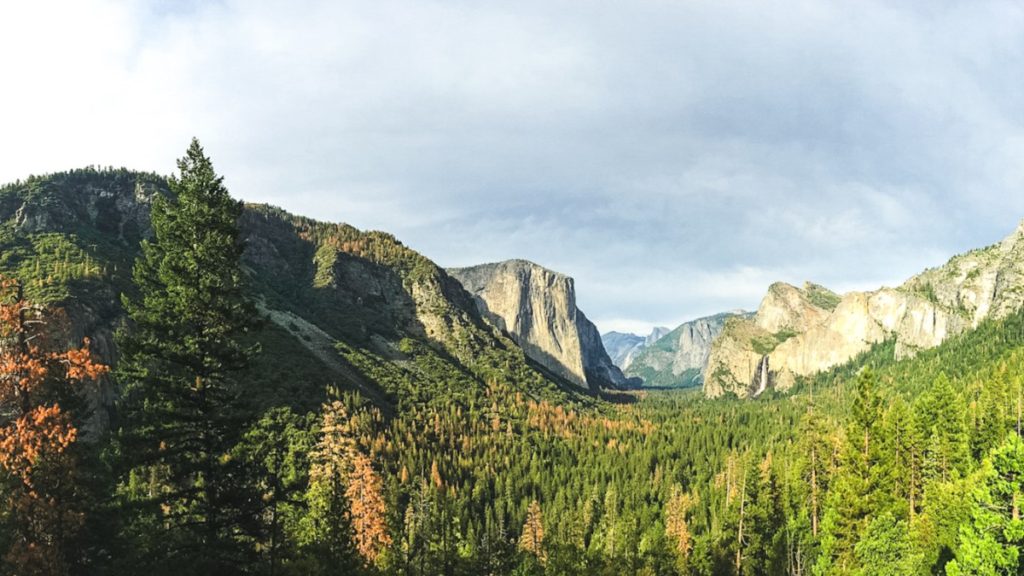 If you've ever been up at the Tunnel View Lookout before, you know it can get pretty busy. You've probably also noticed that for some reason, everybody seems to crowd into the same small area.
Sure, the view is great from that spot since its right in the center, but the view is also great from everywhere else at the lookout point.
So while you shouldn't expect a crowd at sunrise, move around a bit and get a more interesting shot. Walk over to both the far left and far right of the lookout, you'll get unique perspectives from both spots.
Besides, it's nice to have photos that are a bit different from everybody else's.
4. Plan your visit for Spring or Winter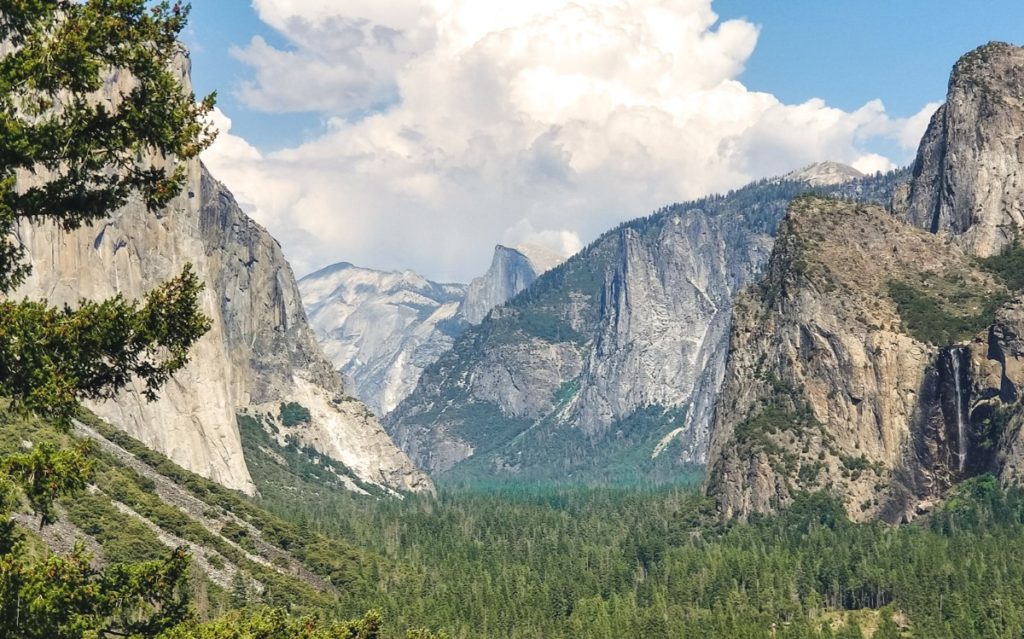 While the views from Tunnel View Lookout are impressive any time of year, they are especially beautiful during the Spring and Winter.
During the Spring months between March and early June, you'll get to see Bridal Veil Falls roaring from the spring snow melt. In fact, all of the waterfalls in Yosemite National Park are roaring during the mid to late Spring (most of the time).
Spring is also the best time to enjoy the Merced River, Vernal Falls, Nevada Falls, and the Mist Trail up to Half Dome. So its one of the best times to visit Yosemite.
For those planning their visit for the Winter months, you'll get to see El Capitan and the High Sierras off in the distance with their snow caps on.
While crowds are smaller in both Spring and Winter, you'll find the Winter months more peaceful. This is the best time to visit if you'd like to experience Yosemite with the least amount of visitors.
5. Enjoy the moment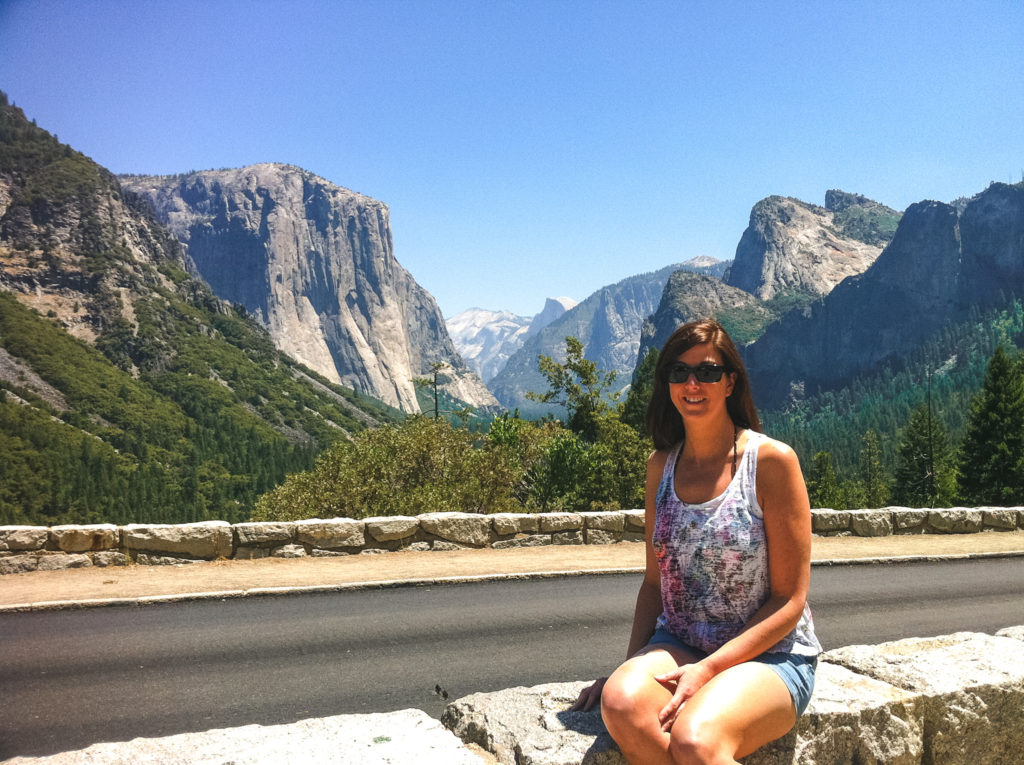 After you've finished setting up your camera and getting some photos, get settled in and just enjoy the moment.
Viewing a Tunnel View Sunrise is a spectacular moment, and you'll want to take it all in. You can always get more photos later.
For best results, bring up a fresh coffee and bagels to enjoy as the sun comes up behind the High Sierras. For some extra fun, switch out the coffee for Mimosas, I won't judge.
After you've finished up at Tunnel View Lookout, consider heading out on a Yosemite Road Trip for the day. You'll be able to explore areas of the park outside Yosemite Valley including many areas most visitors never see.
For those who have already enjoyed a Tunnel View sunrise, consider trying to catch sunrise from somewhere else. I'm told that a Valley View sunrise or Glacier Point sunrise are also not to be missed.
Other popular sunrise spots in the park can be found along the Merced River, Yosemite Falls, and Swinging Bridge. Though to be honest, just about anywhere in Yosemite will be an excellent choice, this park is beautiful.
For the best sunset in Yosemite park, consider either a Glacier Point sunset or even a Tunnel View sunset. For Glacier Point, try to arrive before golden hour if you'd like to get nice pictures. Once the sun starts setting you'll have to deal with shadows, but it's beautiful nonetheless.
Like the sunrise, a Yosemite sunset is also not to be missed.
I hope you've enjoyed these 5 Tips for Catching an Epic Tunnel View Sunrise. If you'd like to support this blog please consider sharing this post. Thanks for reading.
Book Your Trip
Find the best flight deals by using Google Flights, then book direct with the airline. This is the search engine I use to compare flights and prices before booking my own trips.

BOOK YOUR ACCOMODATION
I recommend searching for hotels through Booking.com to compare hotels on amenities, location, and price. If you are a member of a hotel's rewards program, always book direct with the hotel. If you are not loyal to a specific hotel brand, using Booking.com for the best price.

TRAVEL INSURANCE
Travel insurance is more important than ever. For just a few dollars a day you can protect yourself and your trip. I personally use World Nomads, but whomever you choose, don't skip out on travel insurance. It can literally save you thousands of dollars.


Want to save it? Pin it.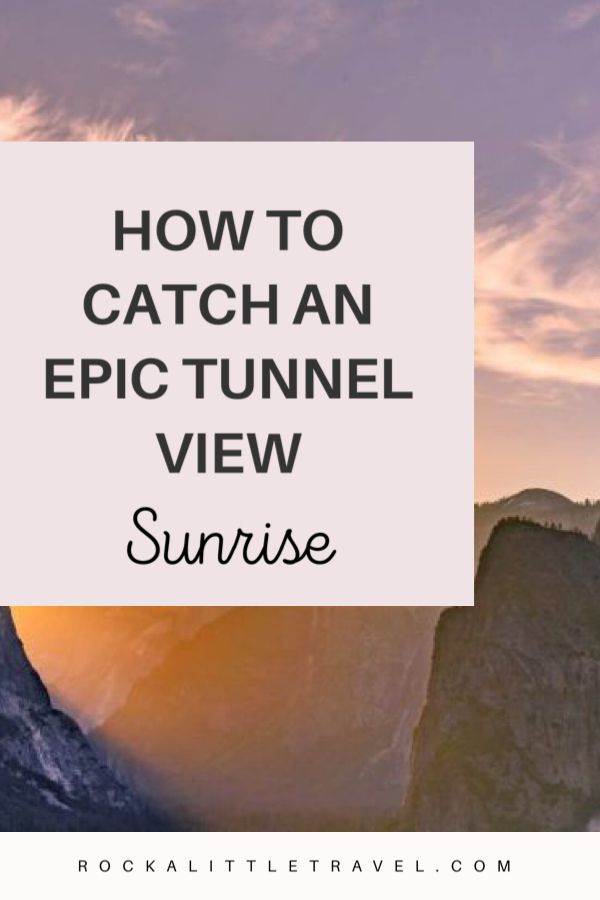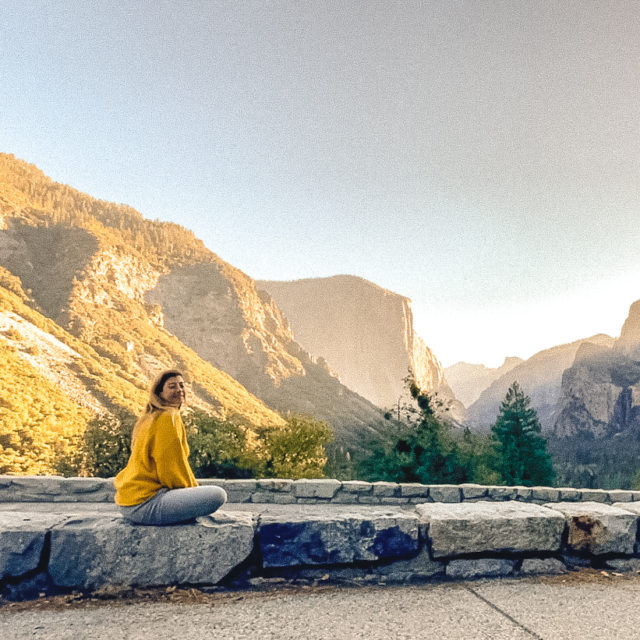 Yosemite in November is absolutely magical. Don't believe me? Keep reading. With fall in full swing in Yosemite in November, you'll get to experience the …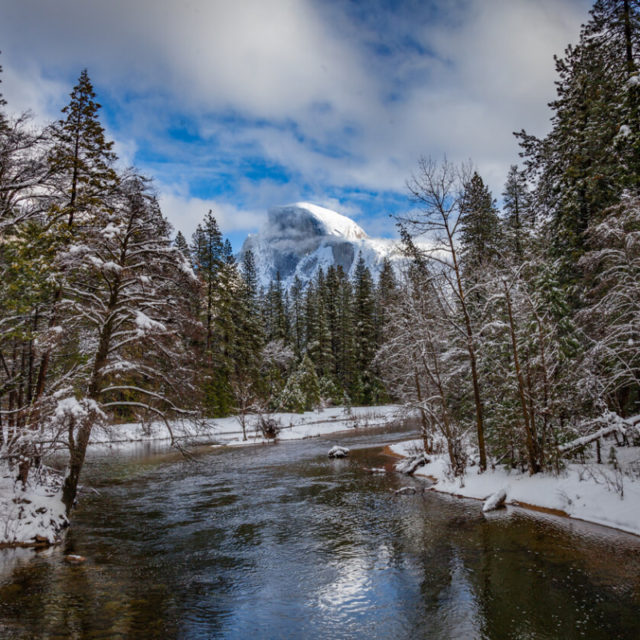 Photo by Kenny Borenstein at iStock Is Yosemite open? Yes, Yosemite National Park is currently open to visitors. I am updating this information daily, but please …