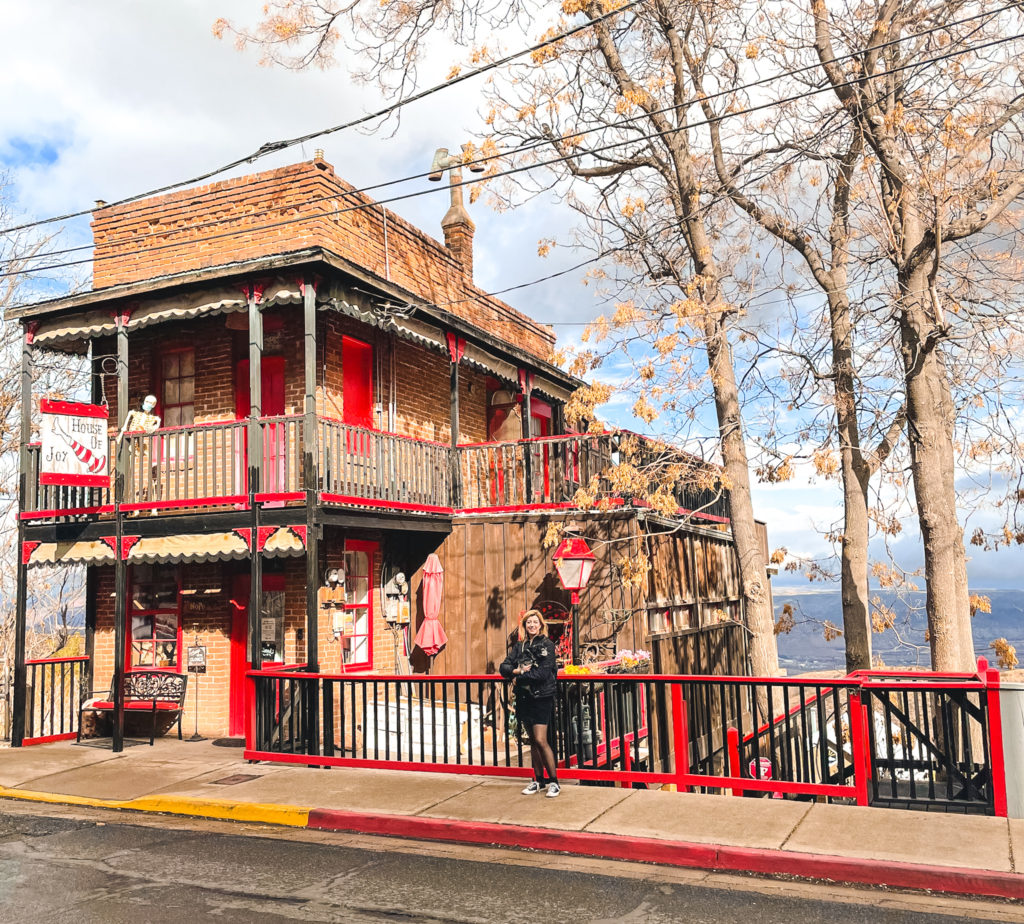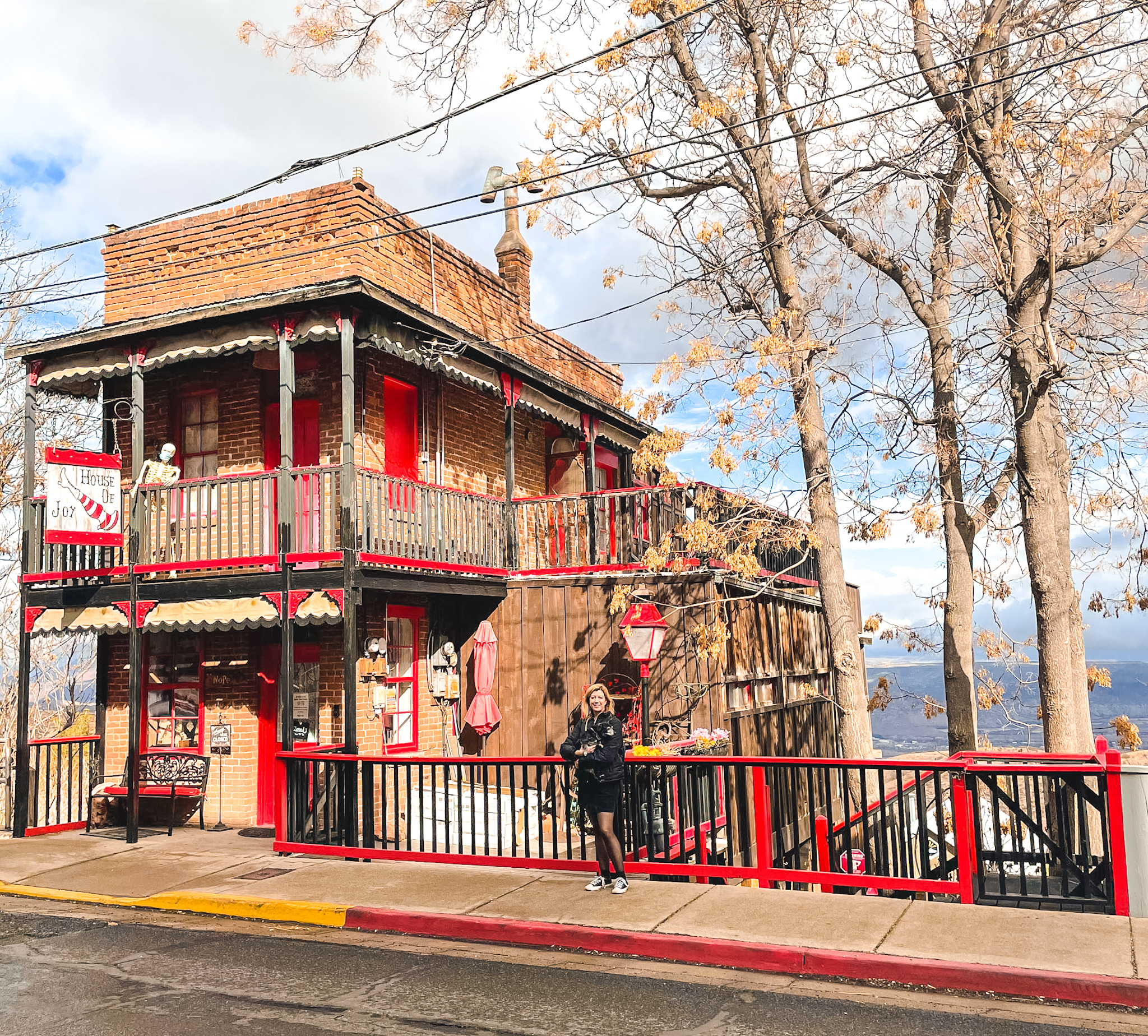 Jerome, Arizona is a quirky little hillside town with a haunted past. The town is located just a short drive from nearby Sedona and makes a great day trip destination.
The best things to do in Jerome can all be enjoyed in just a few short hours, making a visit here well worth your time. In fact, the town was one of my favorite stops on my recent Arizona road trip.
Jerome is considered the largest ghost town in the country, and its haunted past makes the town a uniquely fun stop.
If you're one who likes ghost town tours then this is the perfect place for you. As an old mining town, the city has an interesting history and learning about it makes your visit all the more fun.
This guide to the 10 best things to do in Jerome is based off my own recent trip. I hope you have as good of a time here as I did.
Some of the links in the post are affiliate links. If you make a purchase through these links it helps to support this site at no extra cost to you.
Best Things to Do in Jerome AZ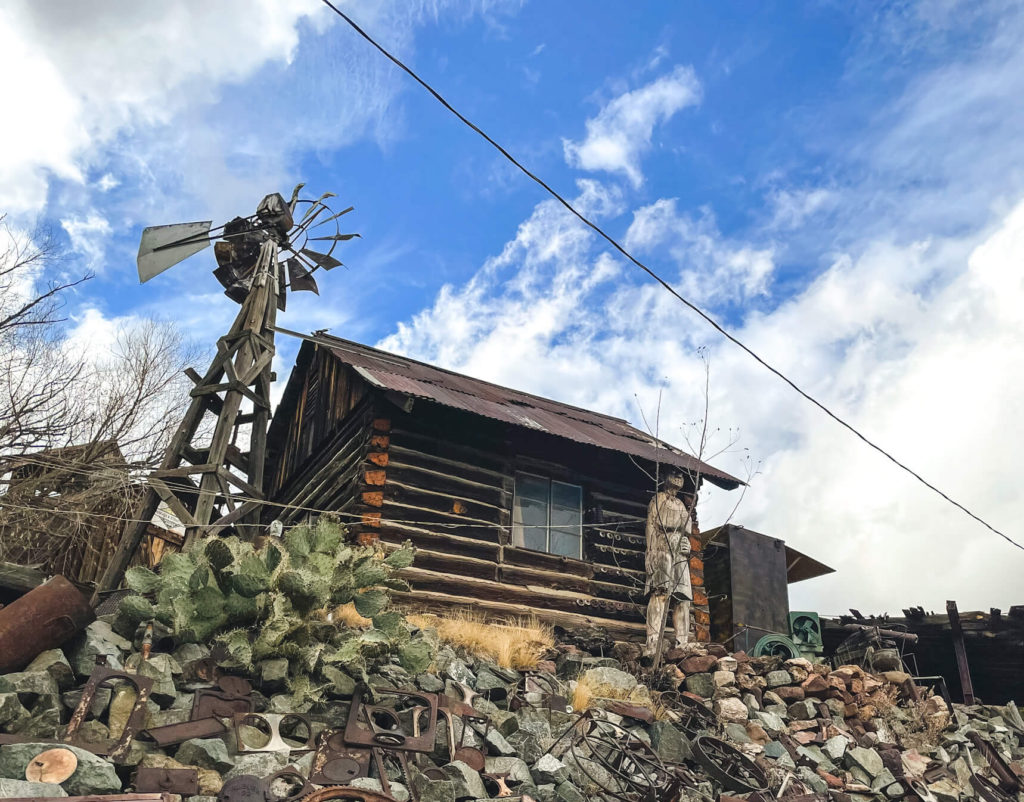 The town is located about 40 minutes southwest of Sedona or two hours north of Phoenix.
To get to Jerome you'll need a car, though you can also take a taxi. Or, you can also book a Sedona to Jerome Ghost Tour, which of course comes with transportation.
Once you arrive in Jerome you can easily explore the town on foot. You'll want to set aside at least half a day and be sure to wear comfortable shoes. As mentioned above, Jerome is a hillside town, so the streets are hilly and narrow.
Don't forget your camera as well, there's lots to see and take pictures of.
Traveling Soon? Don't forget your travel insurance.
Travel insurance is now more important than ever.
Travel insurance is probably less than you think it is. (Ex. For a week in Spain next month I'm paying less than $62.00.)
Travel insurance covers a lot more than you think it does.
It's better to have it, than need it and wish you'd bought it.
See for yourself. Check prices here.
1. Main Street
I recommend starting off your visit to Jerome with a walk down Main Street. This is where you'll find many local restaurants, cafes and local boutiques.
You'll get a good sense of the town after exploring this area, as Jerome's character is on full display here.
You'll also come across a few of the town's local wineries and tasting rooms (more on that later), and of course, the local saloon.
2. Sliding Jail
To be totally honest, I didn't visit the Sliding Jail during my visit to Jerome because I had not heard about it beforehand. However, I'm including it here because it seems to be quite the attraction.
You can read more about Jerome's Sliding Jail, but you'll come across it if you walk down Hull Avenue which runs parallel to Main Street.
3. Jerome State Historic Park
Jerome State Historic Park is located a short drive from downtown Jerome. This is where you can visit the famous Douglas Mansion, built in 1916 by wealthy mining entrepreneur James S. Douglas. For its time, the mansion was rather luxurious with its own wine cellar, billiard room, and even a marble shower.
Today, the Douglas Mansion functions as a museum where guests can learn about Jerome's mining history and the Douglas family's role in that industry. The museum features historical exhibits, artifacts, a restored Douglas Library, and interestingly, a model of the town that shows its underground mines.
In addition to all of the above, you'll also get to enjoy the beautiful views of the Verde Valley from the grounds of the hilltop mansion.
If you'd like to see more of the mines in Jerome you can also stop by Audrey Headfame Park located just next to Jerome State Historic Park. At Audrey Headframe park you can stand on a glass floor over a 1,900 foot mine shaft. It's a unique experience and worth the stop if you're already in the area.
Douglas Mansion is open daily from 10:00 a.m. to 4:00 p..m. Adult admission is $7. Audrey Headframe State Park is open daily from 8:00 a.m. to 5:00 p.m.
4. Jerome Historical Society and Mine Museum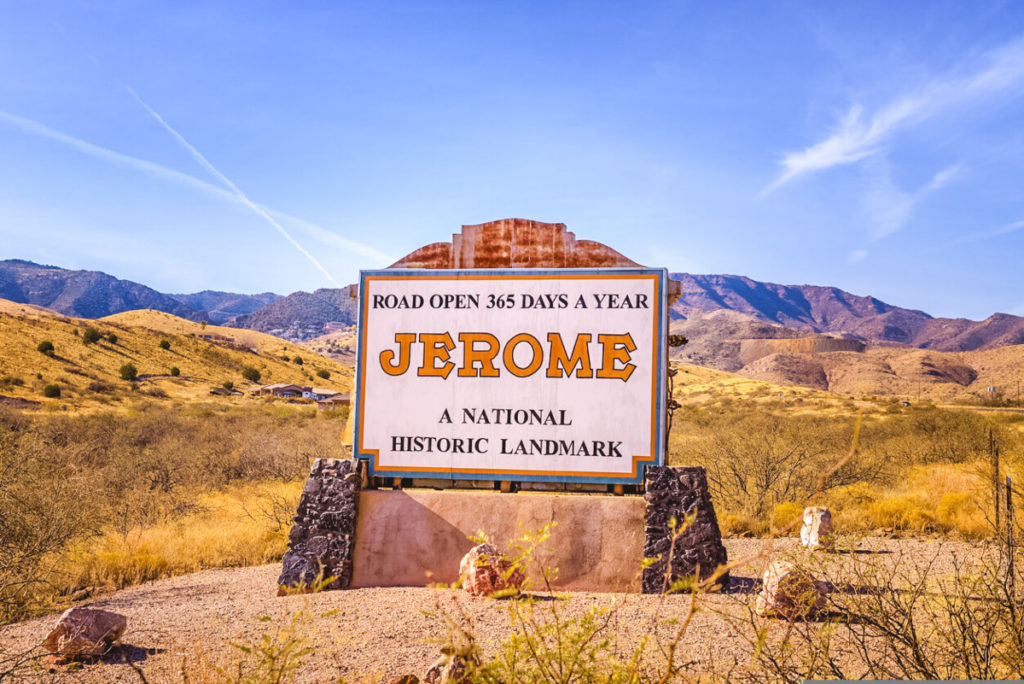 To get a real sense of what life was like in Jerome's early days make a stop at the Jerome Historical Society on Main Street.
Here you can visit the town's Mine Museum where you can learn about what it was like to live in Jerome back in the town's mining days all the way to present times.
The Historical Society has a large archive of photographs, maps, and newspaper articles that tell the many fascinating stories of this unique town.
The Jerome Historical Society and Mine Museum are open daily from 9:00 a.m. to 5:00 p.m. Adult admission is $2.
5. Jerome Ghost Tour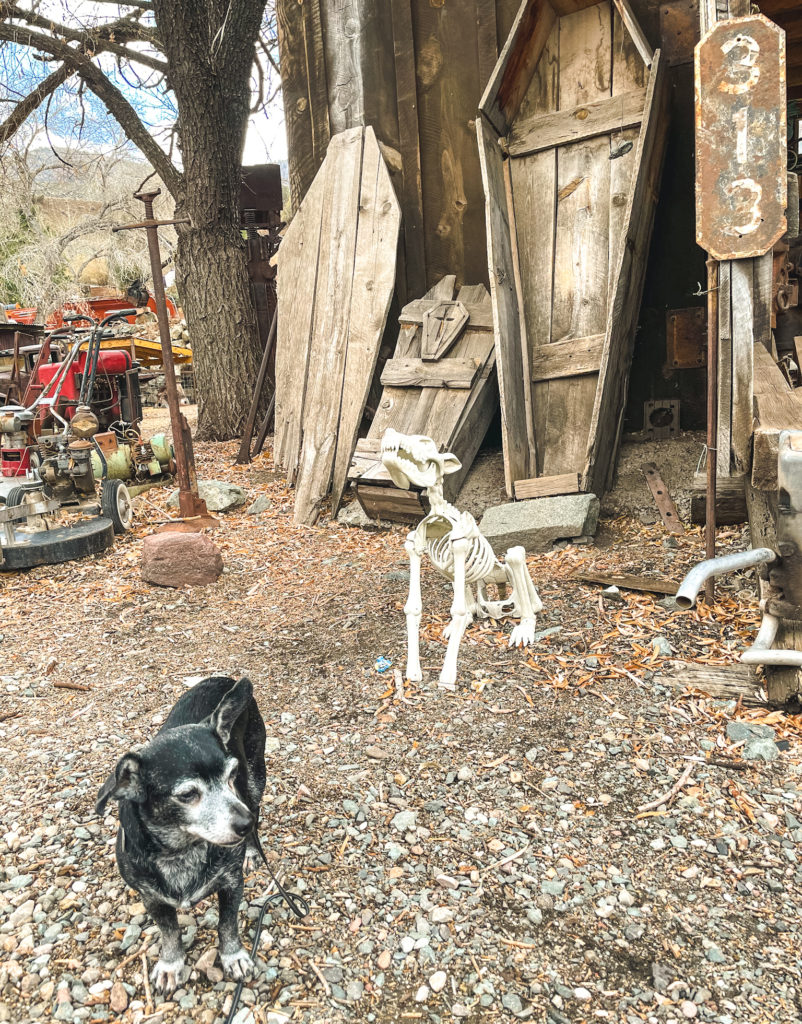 If you're planning to visit Jerome, I highly recommend joining a local tour. The ghost tours can be particularly fun, but the wild west tours and historical tours are also worth while.
Jerome is an interesting place, so if ever there was a place to join a tour, it's here. I've included a few recommendations below.
Whether you take a tour or not, don't miss out on learning more about the history of Jerome as you explore the town. Knowing about the town's history will make your visit here more fun and give you a sense of what Jerome is all about.
6. Wine Tasting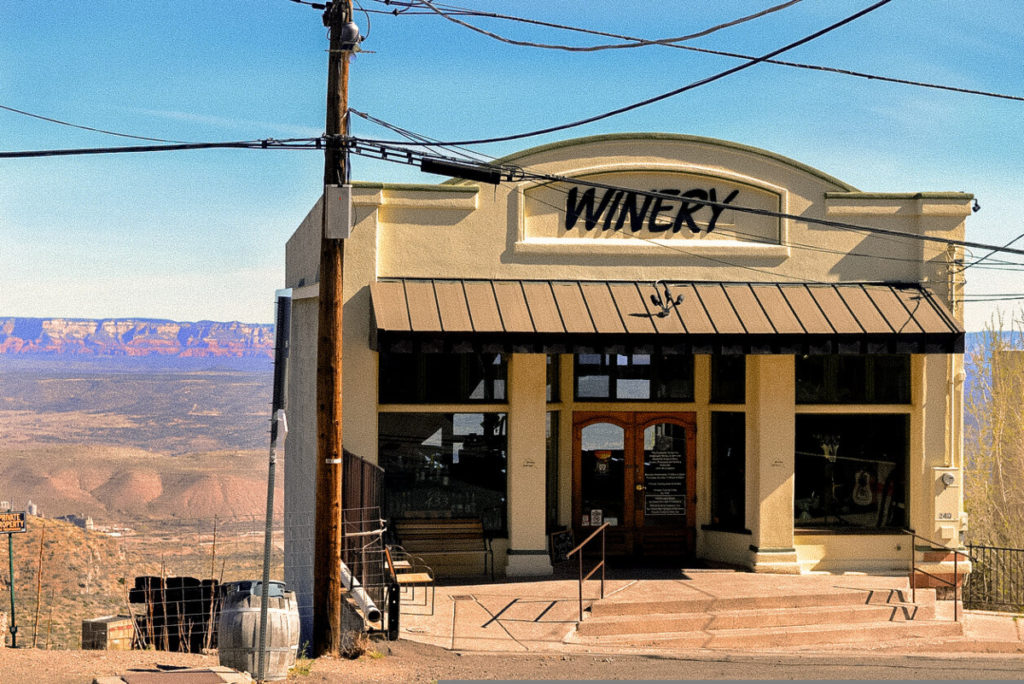 Wine lovers will be happy to learn that the town of Jerome is part of the Verde Valley wine region. This wine region includes the neighboring cities of Sedona and Cottonwood, among others.
Those visiting Jerome will have several options for sampling regional wines while in town.
Here are the wineries you can visit in Jerome:
Hours for the individual tasting rooms vary. I recommend just stopping by while you're in town, or you can always call ahead. Contact information can be found on their respective websites.
7. Jerome Artists Cooperative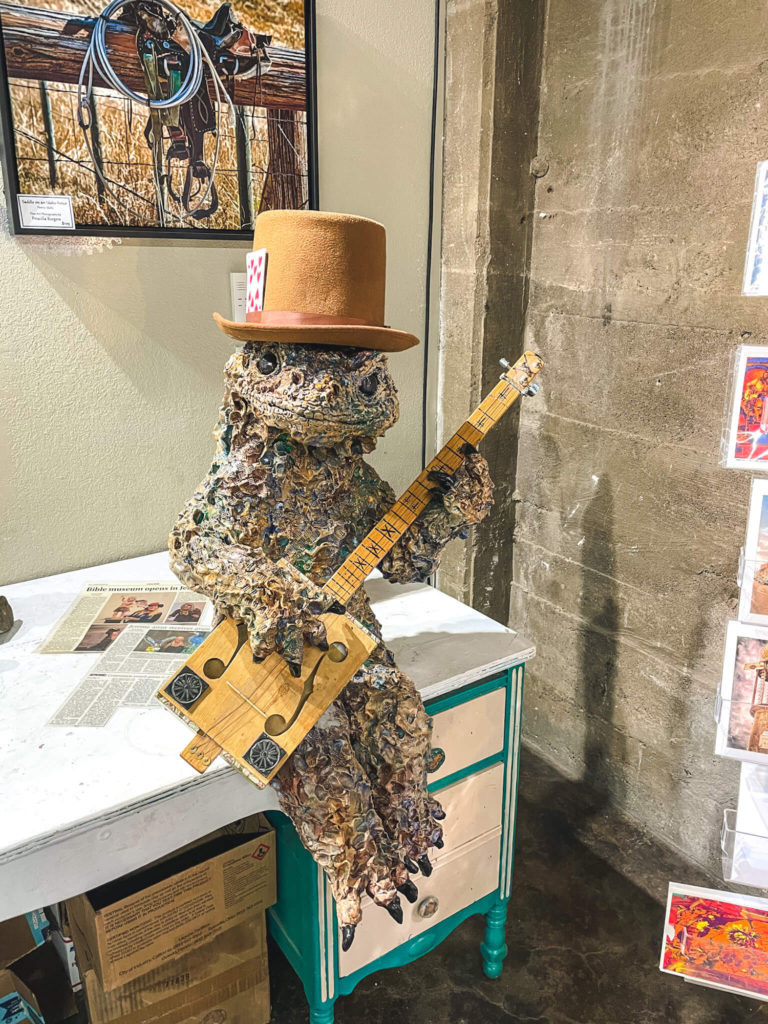 The Jerome Artists Cooperative is a local gallery showcasing art from local artists. You'll find all kinds of art and crafts including paintings, photography, sculpture, pottery and more.
Since Jerome is an artsy town that has drawn artists of all kinds from around the country, you'll find some pretty interesting stuff here.
If you're looking for an easy and very direct way to support the local community, stop into the artists cooperative gallery and pick up a few unique items to bring home.
You'll find the Jerome Artists Co-Op at 502 Main Street. They are open from Wednesdays to Mondays from 10:00 a.m. to 6:00 p.m.
8. Gold King Mine and Ghost Town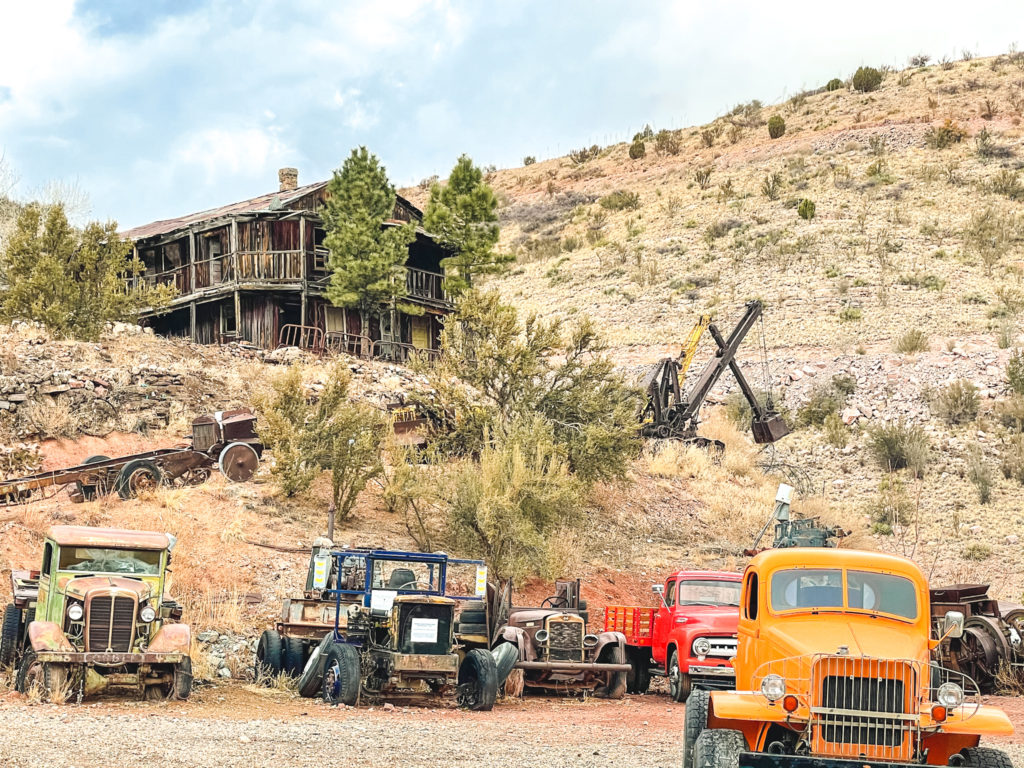 The Gold King Mine and Ghost Town is a quirky stop located about 5 minutes outside the town.
Here you'll find old buildings and vintage cars on display from Jerome's old mining days. I'm unsure how much of what's displayed is authentic and how much is staged, but it's a fun little stop while you're in the area.
From what I understand, the area where Gold King Mine currently sits was a former gold mine area. Apparently the miners here were originally looking for copper, but found gold instead.
The many historic structures dotting the property here are remnants from the former town that propped up when the mining began.
Visitors to Gold King Mine and Jerome Ghost Town can tour around the property and even pan for gold. I'm unsure how many actually still find gold here, but it sounds like a fun learning experience.
Gold King Mine and Ghost Town is open daily from 9:00 a.m. to 5:00 p.m. Admission for adults is $10.
9. Jerome Grand Hotel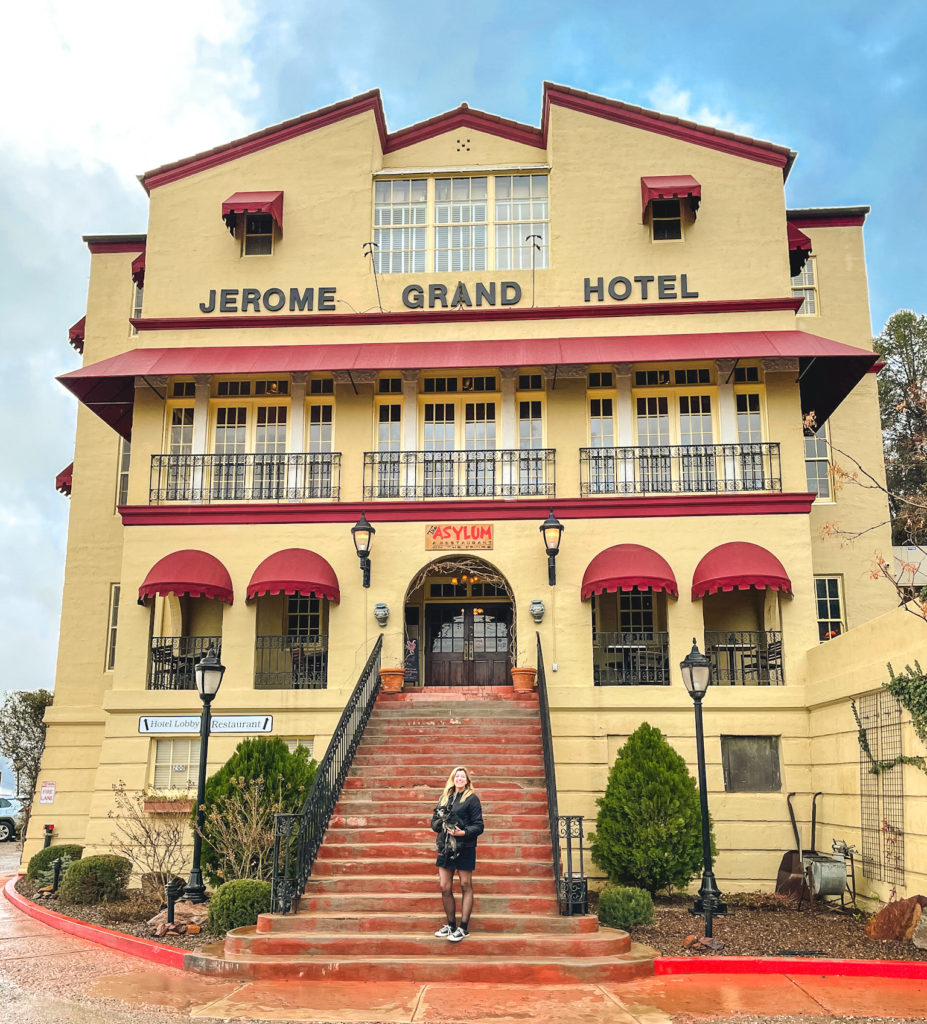 You can't visit Jerome without stopping at the Jerome Grand Hotel. Better yet, plan to stay there if you'll be spending the night in Jerome.
You'll find the Jerome Grand Hotel at the top of the hill overlooking the town. The hotel was originally the town hospital which was built back in 1926. The hospital served the town's medical needs until about 1950 when it shut down.
After sitting vacant for many years, the hotel was purchased by new owners and converted into a hotel.
Today, the Jerome Grand Hotel is considered the most haunted building in Arizona and is frequently visited by those looking for paranormal activity. The hotels history includes multiple suicides and a possible murder, which of course only adds to the intrigue.
Guests choosing to stay the night can join one of the hotel's ghost tours and dine at the property's Asylum Restaurant.
If you are unable to join a hotel tour, you can also find other Jerome ghost tours here.
Rooms start at about $180 per night, though rates may vary depending on time of year.
Hotels in Jerome AZ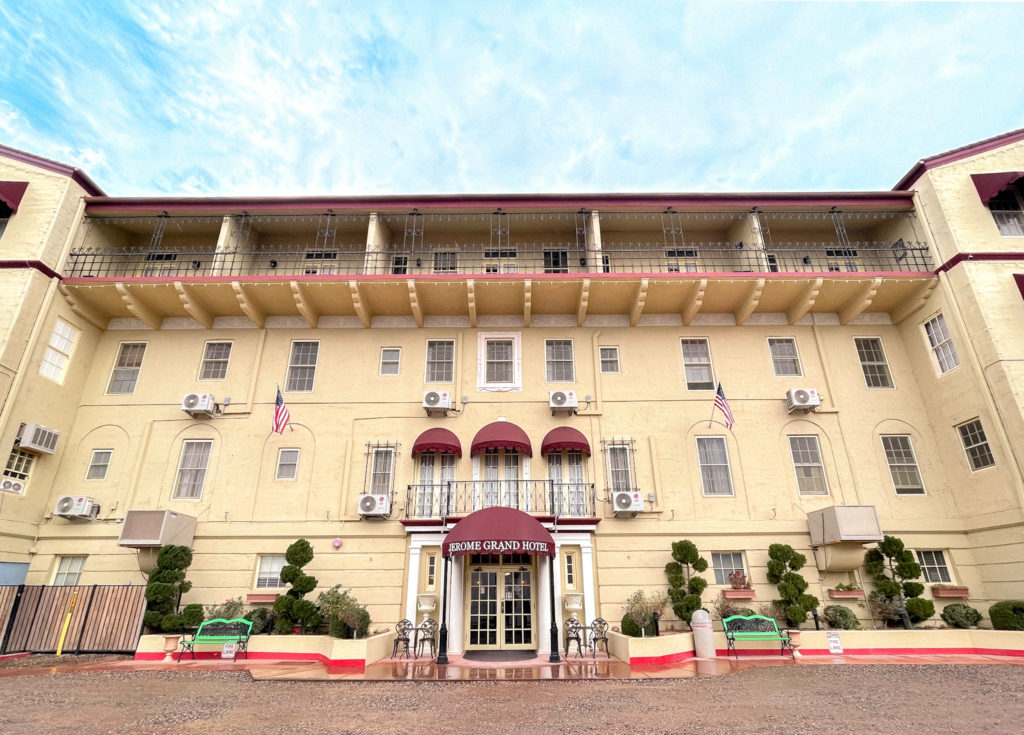 There are not many hotels in Jerome but you do have a few options. Here are my recommendations.
Jerome Grand Hotel: I talked about this hotel just above. The rooms are a bit dated, as is the hotel, but you stay here for the experience and the history. If you prefer something fancier, keep reading.
The Clinkscale: Built in 1899 but elegantly restored. This is a very nice hotel which also has a fantastic restaurant. Rooms around $225/night. This would be my first choice.
Connor Hotel: This is where you stay if the other hotels are booked. The hotel is dated but rooms are nice enough for one night.
If you're real fancy, head back to Sedona. You'll find everything you want and more at the resorts there.
I hope you enjoyed this guide to the 9 best things to do in Jerome AZ and that I've inspired you to plan a visit of your own. As always, thanks for reading.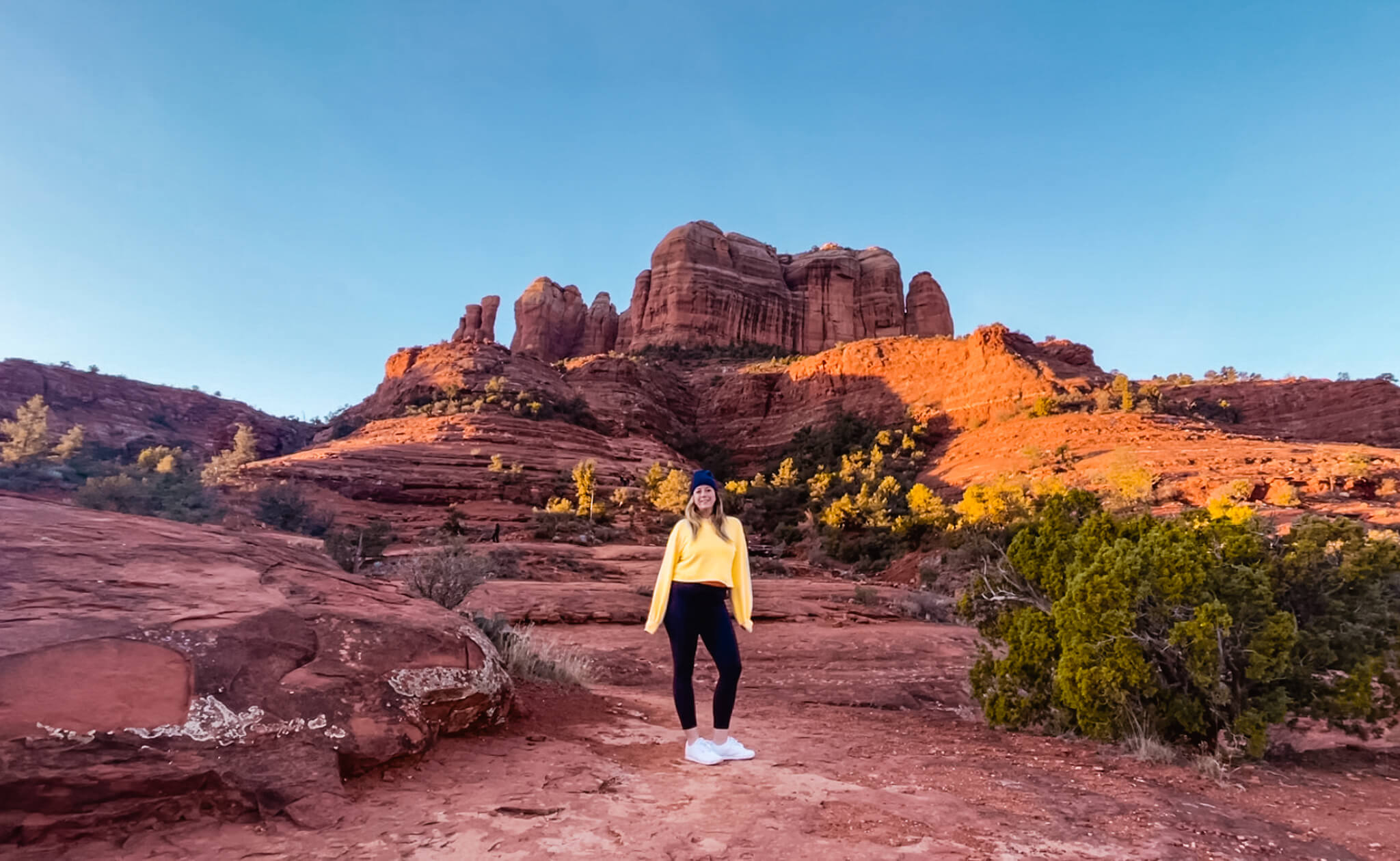 Day trips from Phoenix make the perfect way to explore the best of Arizona during your visit. In fact, I based myself in Phoenix on my …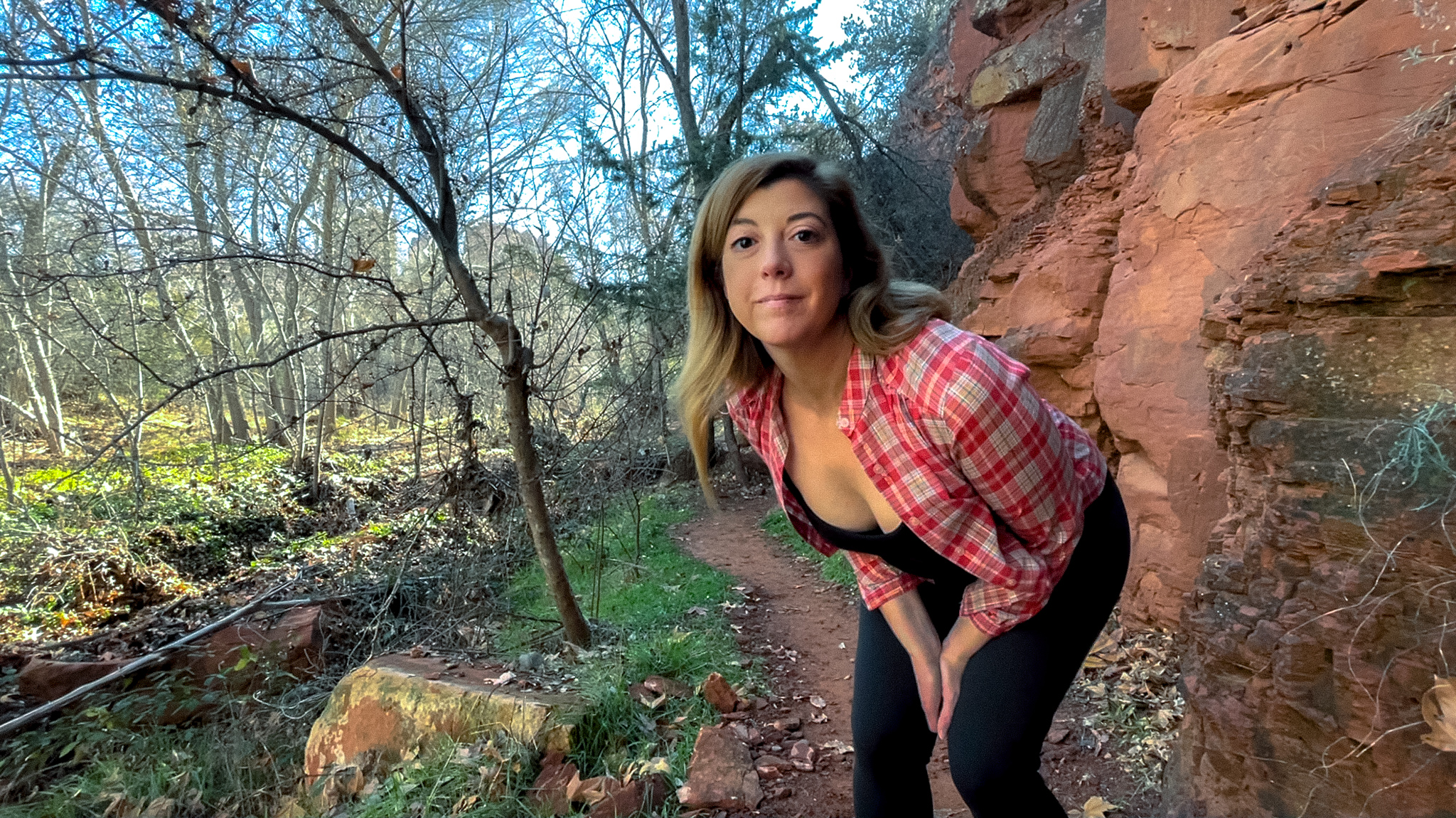 Your guide to the best easy hikes in Sedona with incredible red rock views. I also include how to find the trail and where to …
Save for later.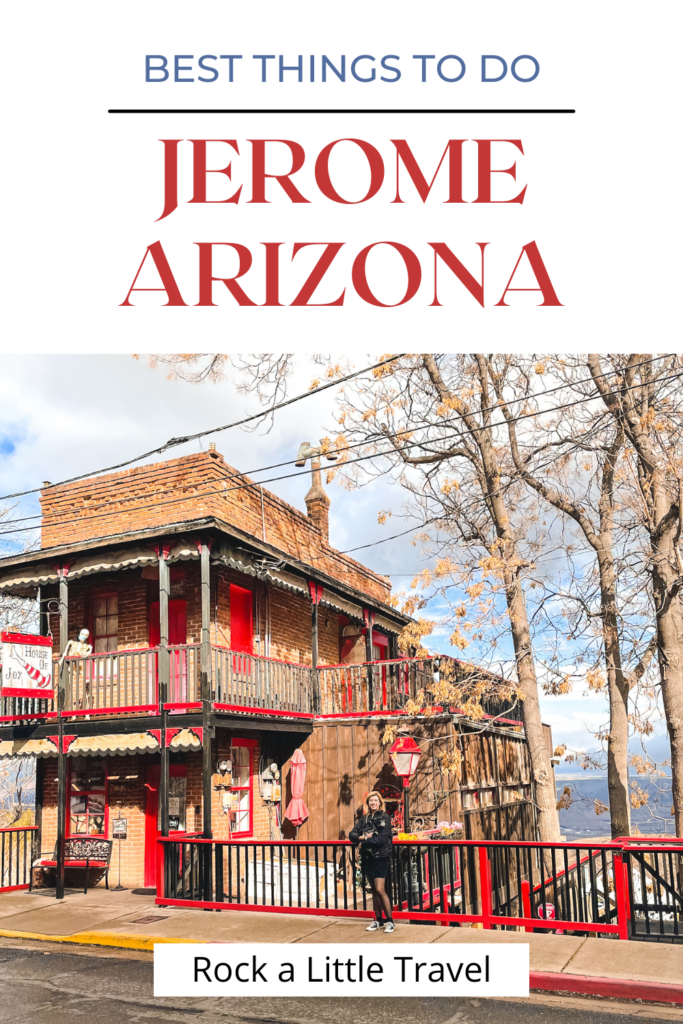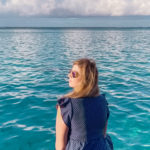 Eden Fite
Part-time Traveler | Dog Lover | Avoider of Crowds
I help busy people find creative ways to travel more.