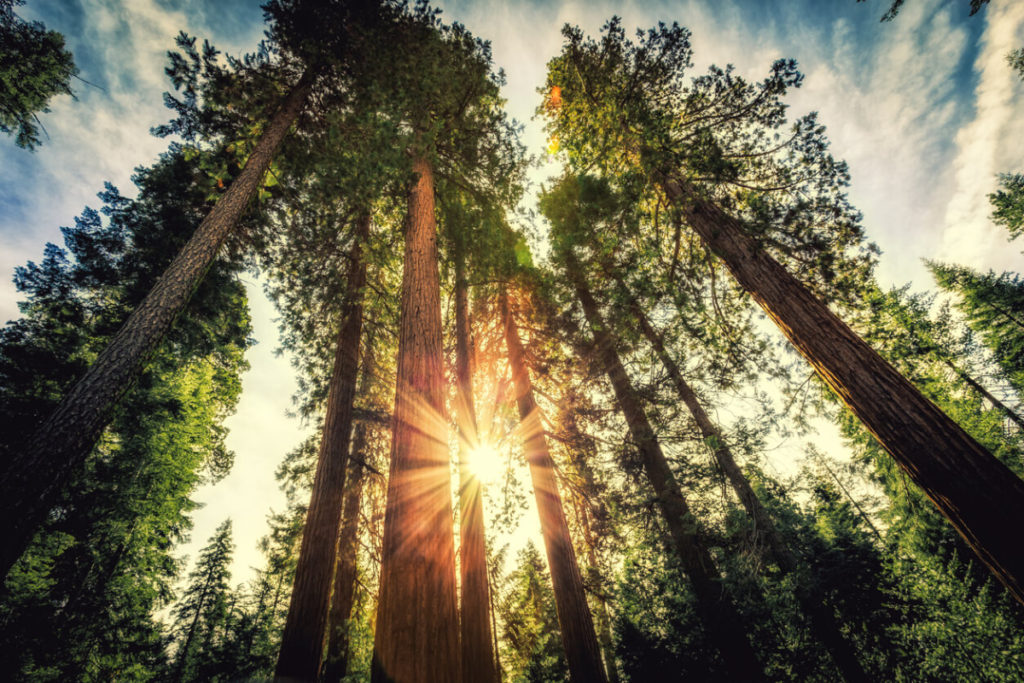 Having been to Yosemite quite a few times over the years, I've come up with my own favorite things to do in Yosemite National Park that I think you're going to love as much as I do.
While I believe there is no best time to visit Yosemite, some of these activities can only be done in the warm summer months. However, there are plenty of other activities available year round that will keep you entertained during your visit. I'll give suggestions for those along the way.
Let's get started.
Some of the links in the post are affiliate links. If you make a purchase through these links it helps to support this site at no extra cost to you.
1. Visit the Mariposa Grove of Giant Sequoias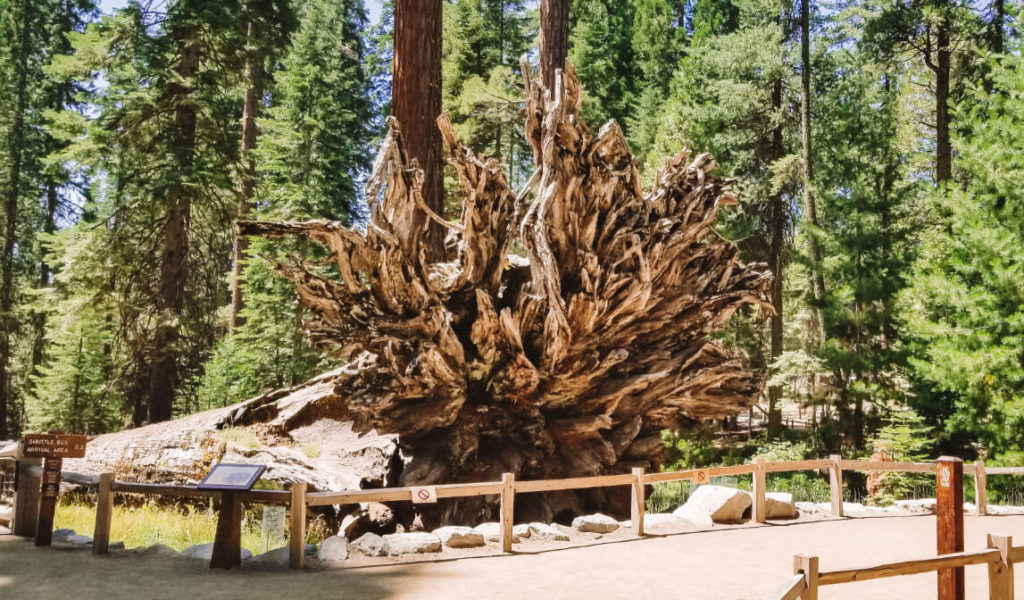 You'll encounter the Mariposa Grove of Giant Sequoias just after entering the park through the south entrance.
To reach Mariposa Grove, you'll need to make a right on Mariposa Grove Road just past the entrance. Once on Mariposa Grove Road you'll see a parking lot off to the right where you can leave your vehicle.
From the parking lot you can either catch the shuttle up to the Mariposa Grove, or hike the 4 mile roundtrip Washburn Trail. If you have the time, I recommend the Washburn Trail. It's moderately strenuous, but fun.
Once you arrive at the Mariposa Grove, you can wander through the giant Sequoias on a boardwalk trail. Here,you'll find the largest Sequoia grove in the park, and some of the largest Sequoias in the world.
Some of the Mariposa Grove's highlights incude the Faithful Couple and Grizzly Giant trees.
Traveling Soon? Don't forget your travel insurance.
Travel insurance is now more important than ever.
Travel insurance is probably less than you think it is. (Ex. For a week in Spain next month I'm paying less than $62.00.)
Travel insurance covers a lot more than you think it does.
It's better to have it, than need it and wish you'd bought it.
See for yourself. Check prices here.
2. Have lunch at the Wawona Hotel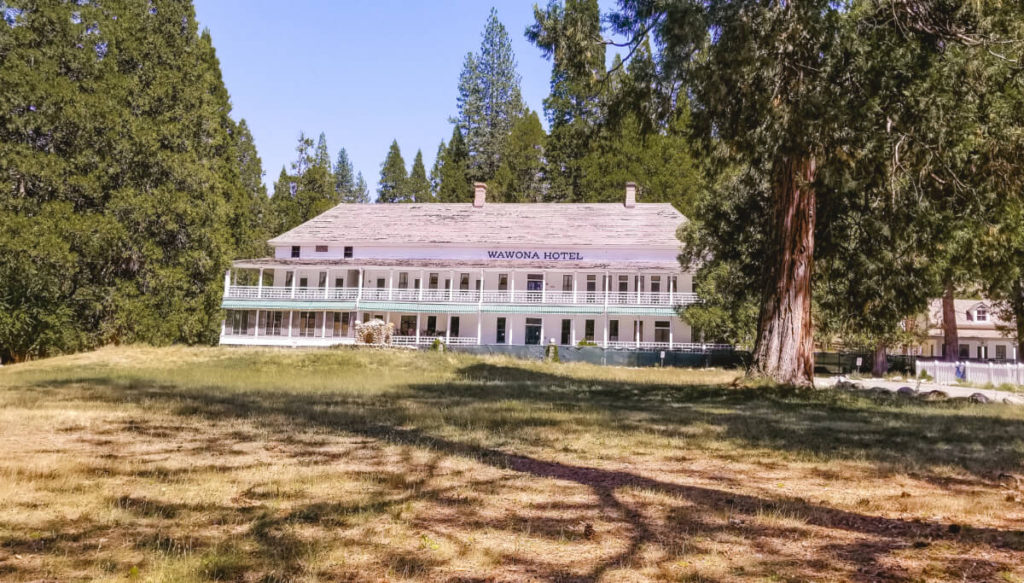 After your hike out to Mariposa Grove, consider grabbing lunch just up the road at the Wawona Hotel.
The Wawona Hotel is a National Historic Landmark and Victorian era hotel dating back to 1856. Visitors can explore the lobby, hotel grounds, golf course, and Pioneer Yosemite History Center.
After you've finished exploring the hotel grounds, make your way back to the Wawona dining room for one of the best meals you can have in the park.
If you happen to be visiting between late May and early September the Wawona Hotel also hosts a weekly Saturday Night BBQ with live music.
3. Get photos at Tunnel View Lookout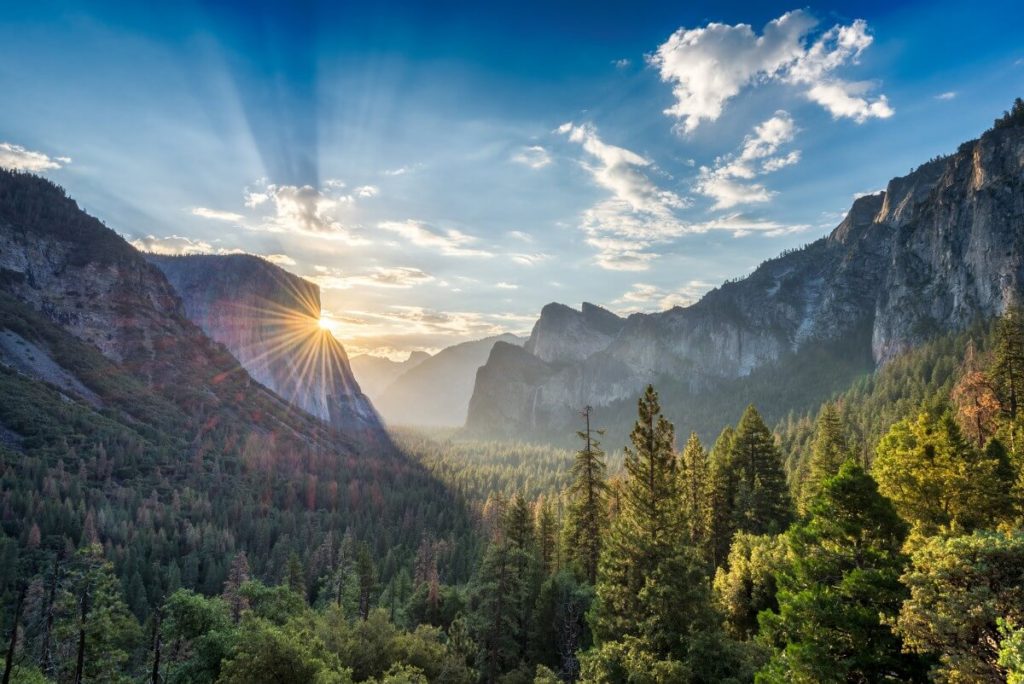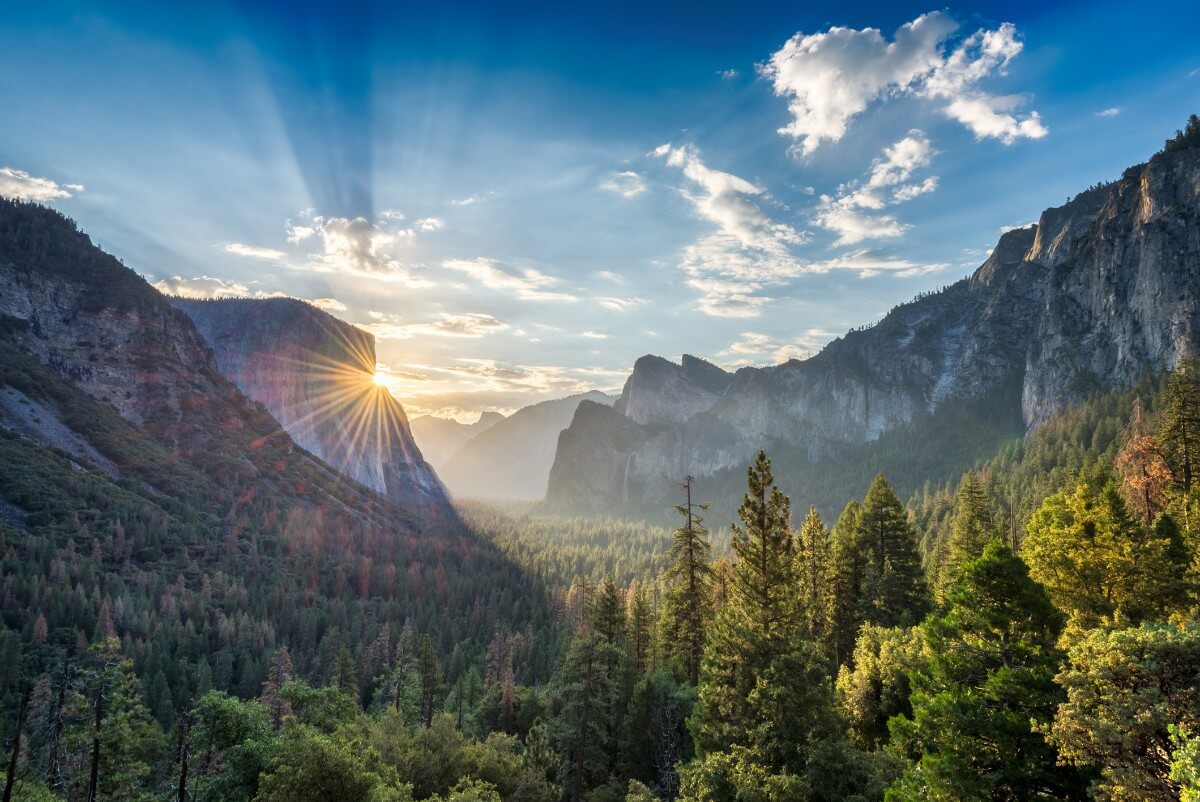 Visiting the Tunnel View Lookout has always been one of my favorite things to do in Yosemite. I just love how this magical view opens up after exiting the Wawona Tunnel. I always stop here on my way into Yosemite Valley.
You can visit the Tunnel View Lookout by finding a parking spot in the lot just after you exit the Wawona Tunnel. If the lot is full, just drive down the road a bit and you can park along the shoulder.
When visiting the Tunnel View Lookout, you'll typically notice a crowd gathered right in the center of the viewing platform. I recommend heading off to the left or right a bit. You'll space yourself from the crowds and be able to get better pictures.
Better yet, consider an early wake up to catch a Tunnel View sunrise over Yosemite Valley. It's the perfect way to enjoy morning in the park.
4. Bike ride around Yosemite Valley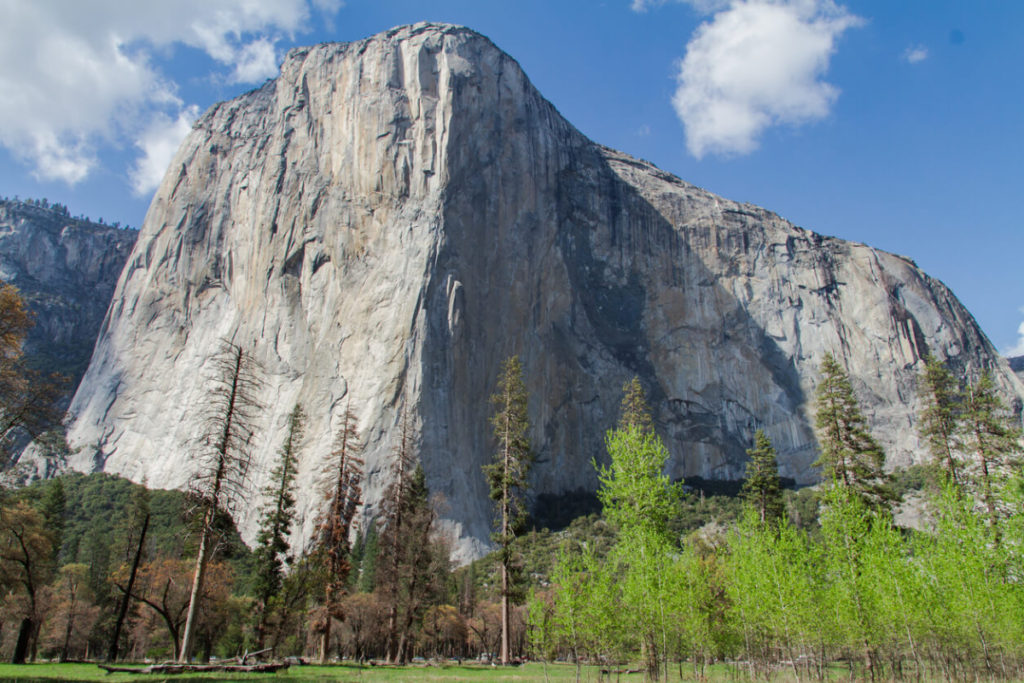 One of the easiest ways to get around Yosemite Valley is by bicycle. There are over 12 miles of paved trails and roadways all around the valley floor.
This is also one of the easiest things to do in Yosemite with Kids. They'll have fun exploring the trails and seeing all the waterfalls.
If you have your own bicycle, I recommend you bring your own. If you don't have your own bike, you can also rent one from either Curry Village or the Yosemite Valley Lodge. Yosemite bike rentals will cost $36/day or $24/half day.
Some popular stops in Yosemite Valley include Bridalveil Falls, Yosemite Falls, and El Capitan. You can also pay a visit to the popular Ansel Adams Gallery for those of you into photography.
One of my other favorite things to do in Yosemite Valley is to try to spot climbers rock climbing up the face of El Capitan. It always amazes me that people can do that.
At night, you can often see the climber's flashlights as they're setting up to go to bed. Could you even imagine sleeping like that? I think that's just amazing and it's really cool to see in person.
5. Tubing down the Merced River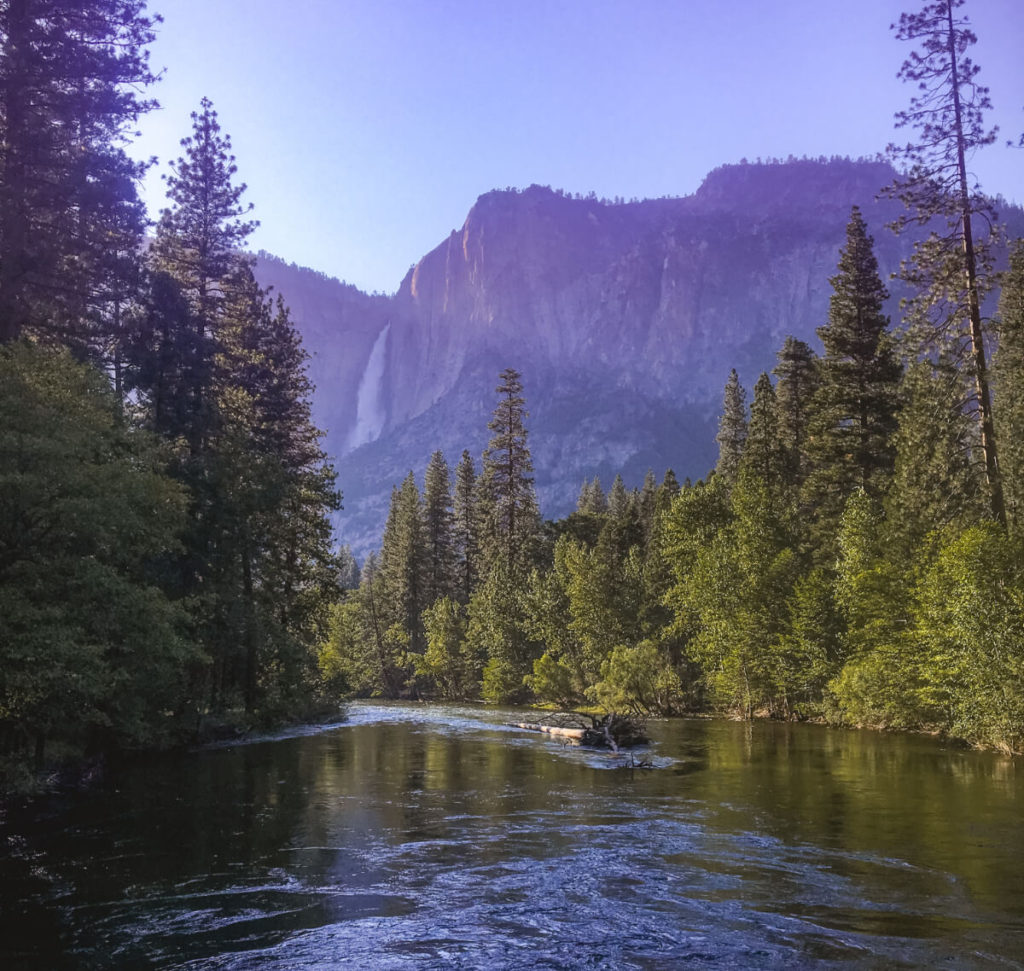 If you're visiting in the summer and the water level is high enough, consider bringing an inner tube to go river tubing down the Merced River. Every year I see people doing this and I am always jealous.
If you don't have an inner tube, you can rent a raft from Curry Village and enjoy the river that way. Raft rentals are $28.50 per person.
Be advised, raft rentals sell out quickly in the summer. Consider making a reservation at least the day before, but sooner if you can. Raft rentals must be made in person at one of the following locations:
The Ahwahnee Concierge desk
The Yosemite Village Tour and Activities Kiosk
Curry Village Tour and Activities Kiosk
Yosemite Valley Lodge Tour and Activity desk
6. Hike out to Mirror Lake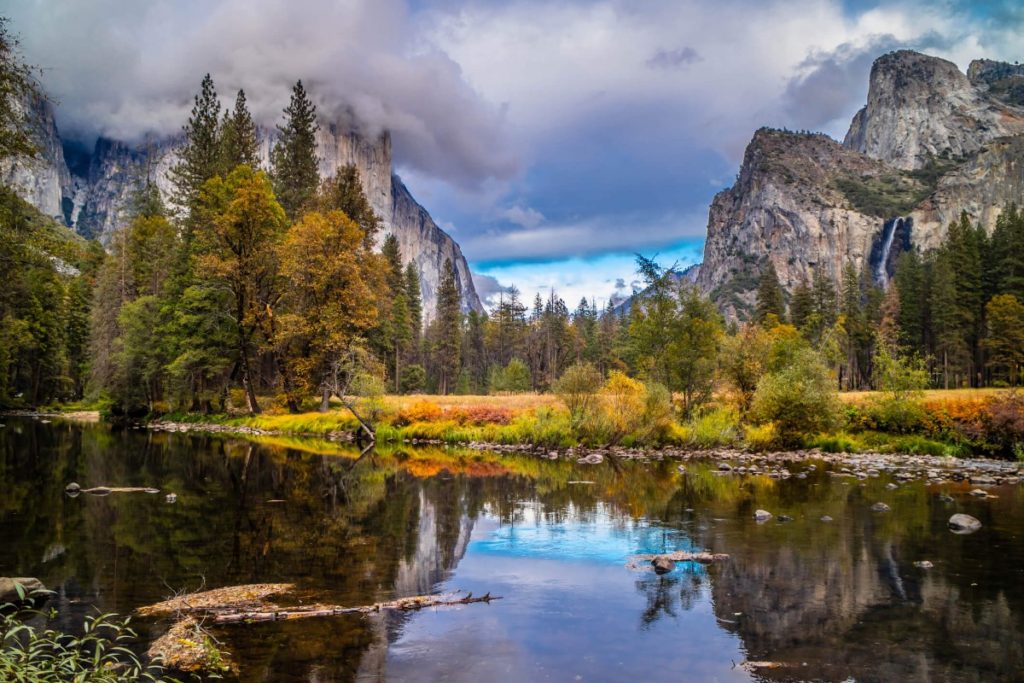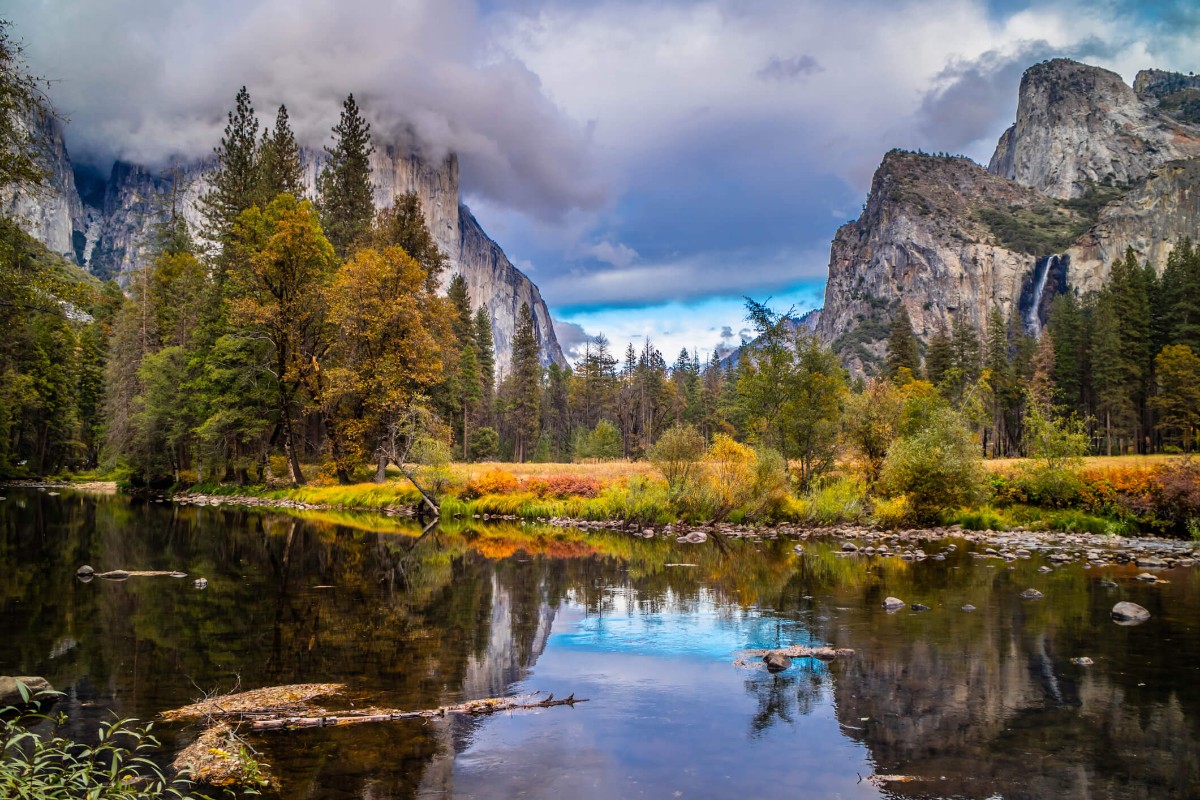 If you're visiting Yosemite in the late spring or early summer, consider tackling the hike out to Mirror Lake. At the end of the trail you'll be greeted with the beautiful mirrored lake pictured above.
However, if you're doing the hike in the late summer and early fall, you will instead arrive at a dry lakebed. I still think this is a fun and easy hike, but if you just want to see the lake, you'll have to visit in May or June.
The Mirror Lake hike is one of the park's easier hikes at 1.2 miles each way. There are actually two different paths to get to Mirror Lake, one via a hiking trail and one via a paved roadway. Both options are considered easy and would be suitable for most adults and children.
7. Drive along Tioga Road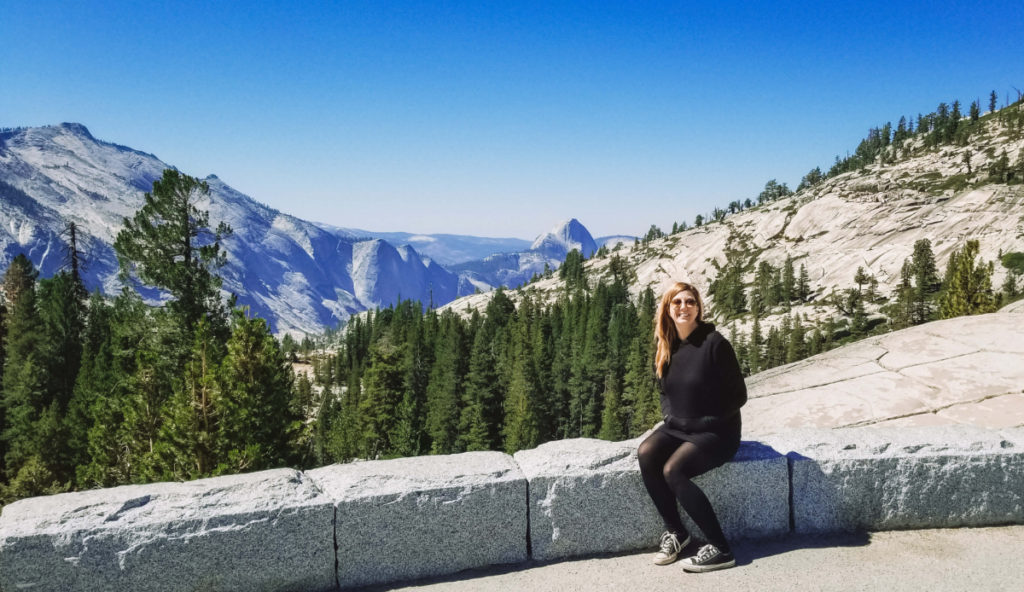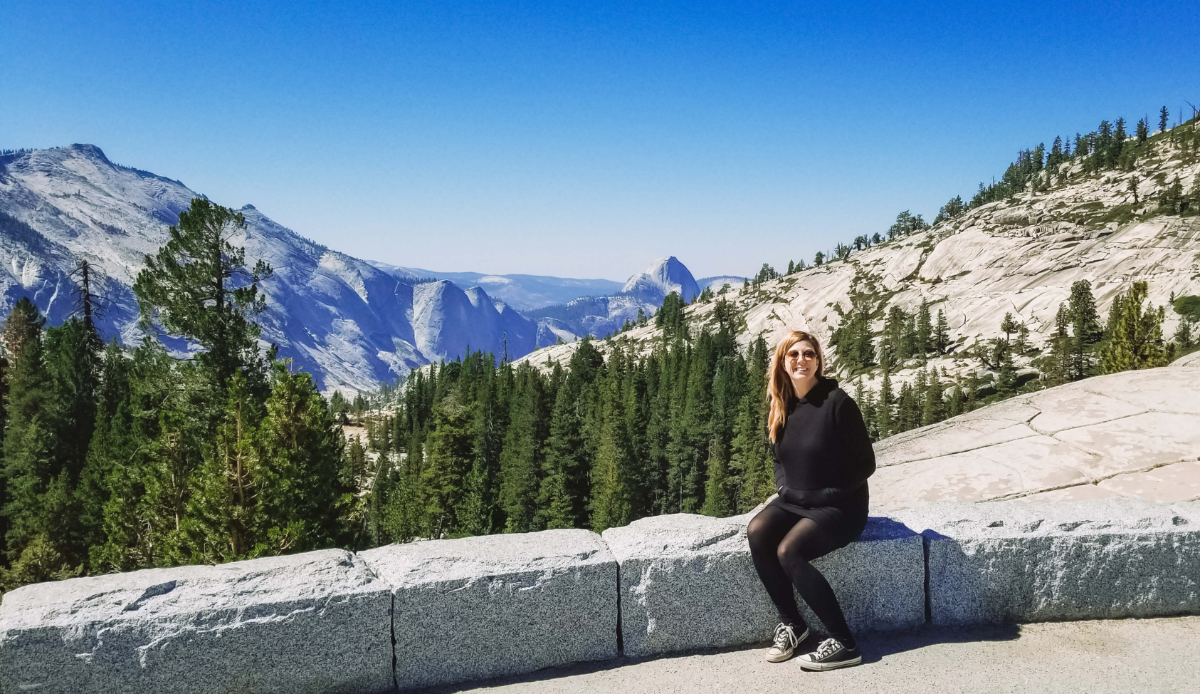 In my opinion, one of the best things to do in Yosemite, especially in the busy summer months, is to take a Yosemite road trip along the Tioga Pass (aka Tioga Road).
Tioga Road will take you out of Yosemite Valley and up into the High Sierras all the way out to Tuolumne Meadows. This mountainous and windy road offers stunning scenery without the crowds of Yosemite Valley.
The most popular lookout along Tioga Road will be Olmsted Point, where you get stunning views of the High Sierras. Other popular stops include Tenaya Lake and Lembert Dome.
The drive from Yosemite Valley to Tuolumne Meadows is about 90 minutes without stops. Be sure to pack water and snacks for the road as you will not enounter anywhere to purchase food or drinks.
8. Hike the Mist Trail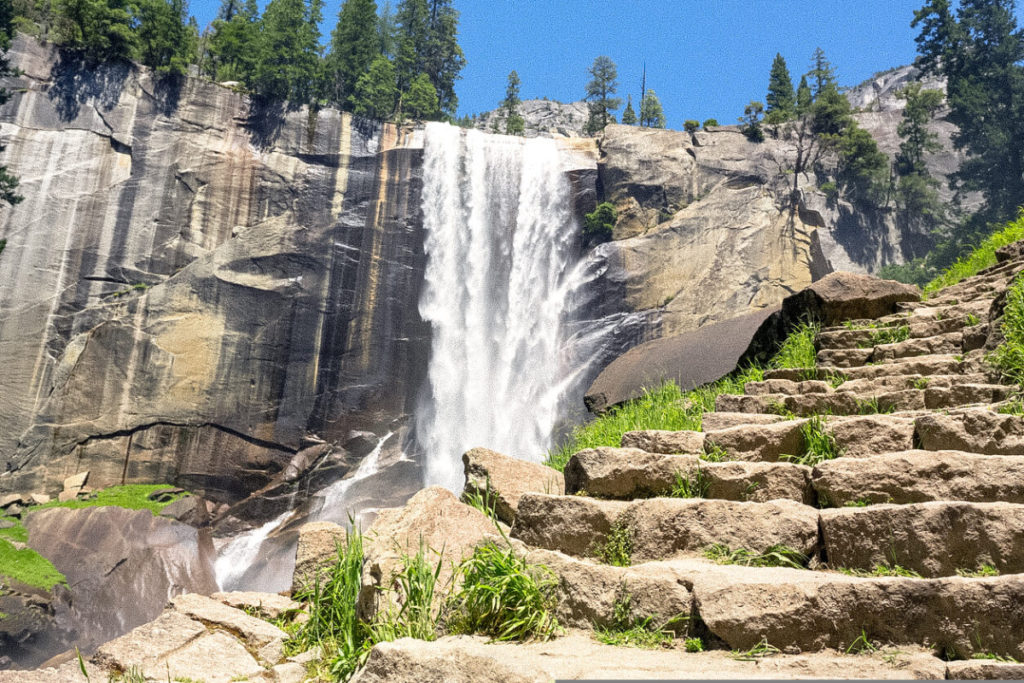 The Mist Trail is one of the most famous and most popular hiking trails in Yosemite, and for good reason.
This incredible, yet incredibly strenuous hike, will lead you up along side the massive Nevada Falls and Vernal Falls. If you keep going, you can also connect to the popular John Muir Trail or reach the top of Half Dome.
If you're in good shape and you have the time, I highly recommend doing this hike. Here are the distances (one way) to the various points of interest along the Mist Trail:
Vernal Falls Footbridge – 0.8 mile
Top of Vernal Falls – 1.2 miles
Top of Nevada Falls – 2.7 miles
John Muir Trail – 2.7 miles
Base of Half Dome – 8.5 miles
Please note, if you intend to hike up to Half Dome you will need a permit. Half Dome permits are obtained by entering the annual permit lotter in March. You can read more about obtaining a Half Dome permit here.
9. Stargazing from Yosemite Valley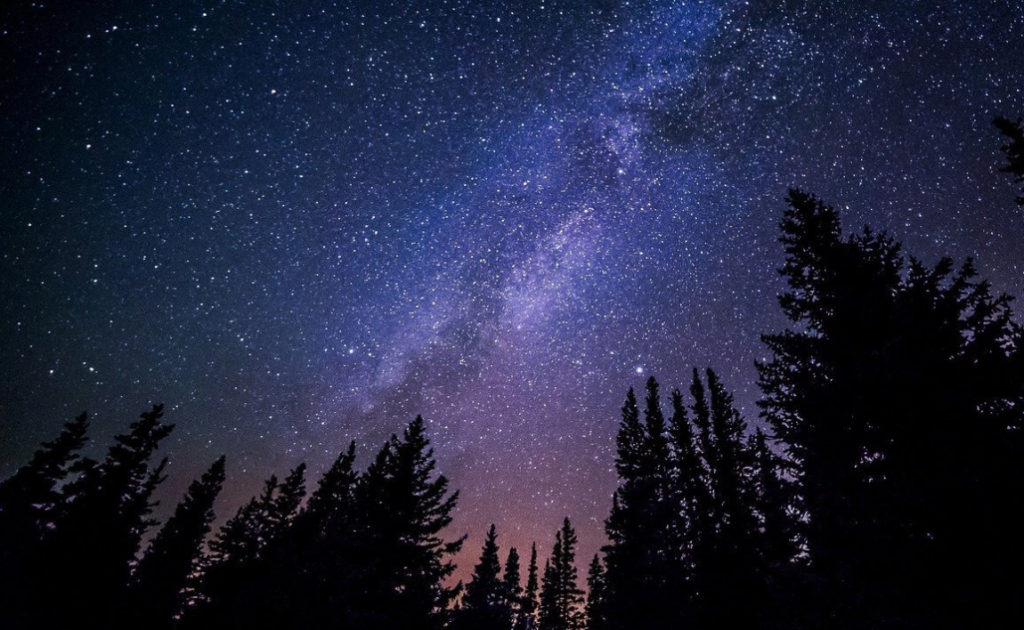 If you're visiting Yosemite on a clear night, consider signing up for one of the park's stargazing tours. You can sign up for these at any of the activity kiosks in Yosemite Valley. These are typically offered during the busier summer months.
If you happen to be visiting the park outside of the high season, you can still enjoy stargazing from Yosemite Valley. Once nightfall arrives, head out to one of the valley's meadows with a few blankets and just enjoy the view. I also like to bring a bottle wine.
10. Watch the sunset at Glacier Point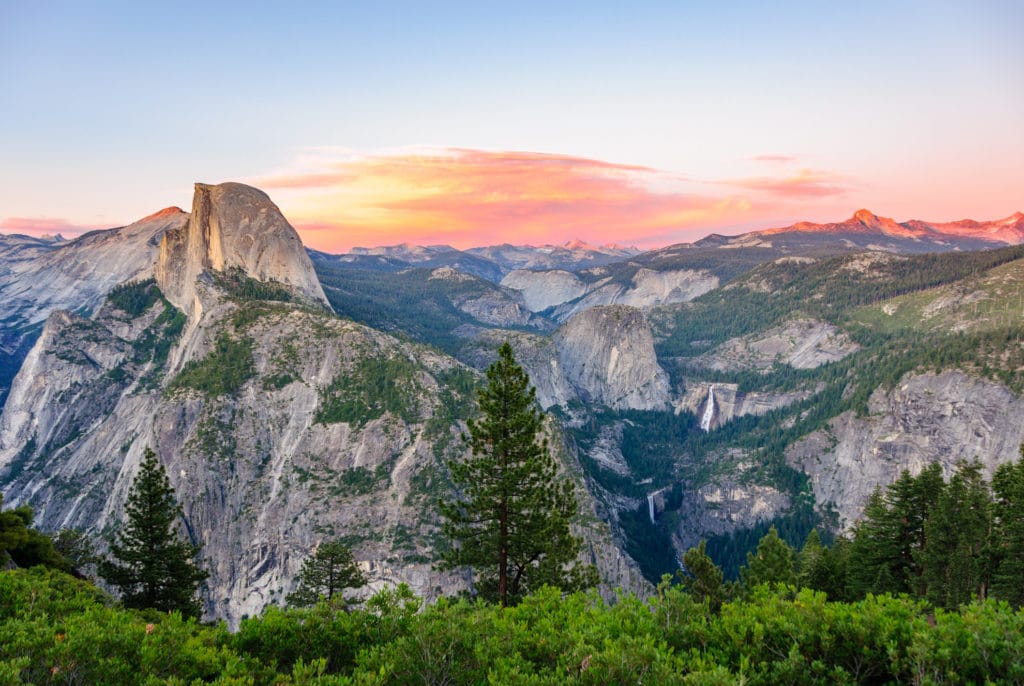 In the late afternoon, consider making the drive up to Glacier Point to enjoy enjoy the sunset.
The drive up to Glacier Point from Yosemite Valley is about 60 minutes along Glacier Point Road. The Glacier Point Lookout provides a perfect vantage point for enjoying the sunset over Half Dome and the High Sierras.
If possible, I recommend arriving before golden hour so you can take your time and get pictures before it gets too dark.
Despite the one hour drive, the views from Glacier Point are stunning and you'll be glad you came. While you're up there, you should also make a stop at Washburn Point just a few minutes down the road. This lookout is often less crowded but with equally impressive views.
For an even more impressive experience, consider planning your visit to Yosemite in November when Glacier Point Road is lined with beautiful fall colors.
I hope you've enjoyed this post on my 10 Favorite Things to do in Yosemite and that I've helped you plan your trip or at least inspired you to try something new. If you'd like to support this blog please consider sharing this post. Thanks for reading.
Book Your Trip
Find the best flight deals by using Google Flights, then book direct with the airline. This is the search engine I use to compare flights and prices before booking my own trips.

BOOK YOUR ACCOMODATION
I recommend searching for hotels through Booking.com to compare hotels on amenities, location, and price. If you are a member of a hotel's rewards program, always book direct with the hotel. If you are not loyal to a specific hotel brand, using Booking.com for the best price.

TRAVEL INSURANCE
Travel insurance is more important than ever. For just a few dollars a day you can protect yourself and your trip. I personally use World Nomads, but whomever you choose, don't skip out on travel insurance. It can literally save you thousands of dollars.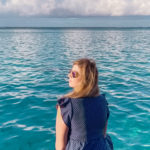 Eden Fite
Part-time Traveler | Dog Lover | Avoider of Crowds
I help busy people find creative ways to travel more.