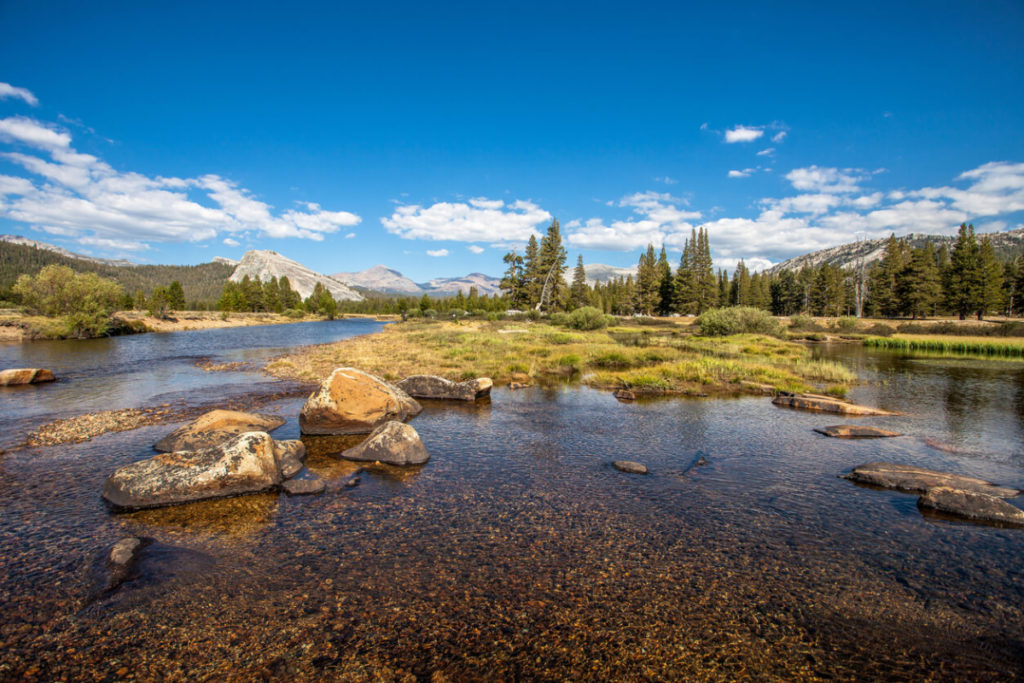 Visiting Yosemite is one of my favorite things to do when I'm looking to escape the city life down in Southern California. To me, being in Yosemite is like being on another planet, there's just no other place like it.
If you're currently planning your first visit to Yosemite, you can use these tips to help you plan a more enjoyable trip. I've been to the park many times over the years and learn something new every time I visit.
I hope you find these tips helpful, but above all else, I hope you enjoy your time in the park. It's a magical place.
Some of the links in the post are affiliate links. If you make a purchase through these links it helps to support this site at no extra cost to you.
1. Make your lodging reservations early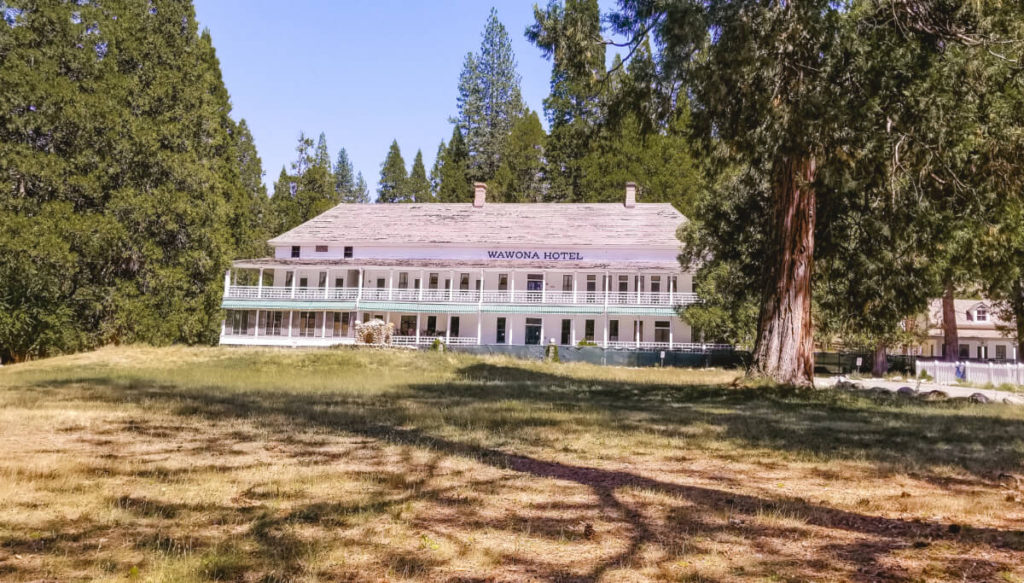 If you're wondering where to stay when visiting Yosemite National Park, I recommend staying in Yosemite Valley if it's your first visit. But you'll need to plan ahead.
Yosemite lodging reservations open up 366 days (one year and one day) in advance.
Hotel rooms and campgrounds are typically sold out from late spring to early fall, so book these as soon as you know your travel dates. You'll find more availability during the winter months, which can also be a fun time to explore the park if you enjoy skiing or snowboarding.
If you didn't book early or were not able to get Yosemite reservations where you wanted, continue checking the Yosemite Hospitality website. Rooms and campgrounds will often open up right around the refund deadlines.
Refund policies are subject to change but are currently 7 days prior to the reservation date. If you're diligent, you can often secure a last minute reservation, even in the middle of summer.
I personally like to stay at Yosemite Valley Lodge. The rooms average around $200/night and are actually quite nice for a national park. The other hotel option is The Ahwahnee, which is more of a luxury hotel (sort of). I've never stayed there though because the rooms are $500/night.
Traveling Soon? Don't forget your travel insurance.
Travel insurance is now more important than ever.
Travel insurance is probably less than you think it is. (Ex. For a week in Spain next month I'm paying less than $62.00.)
Travel insurance covers a lot more than you think it does.
It's better to have it, than need it and wish you'd bought it.
See for yourself. Check prices here.
2. Permits are required for some activities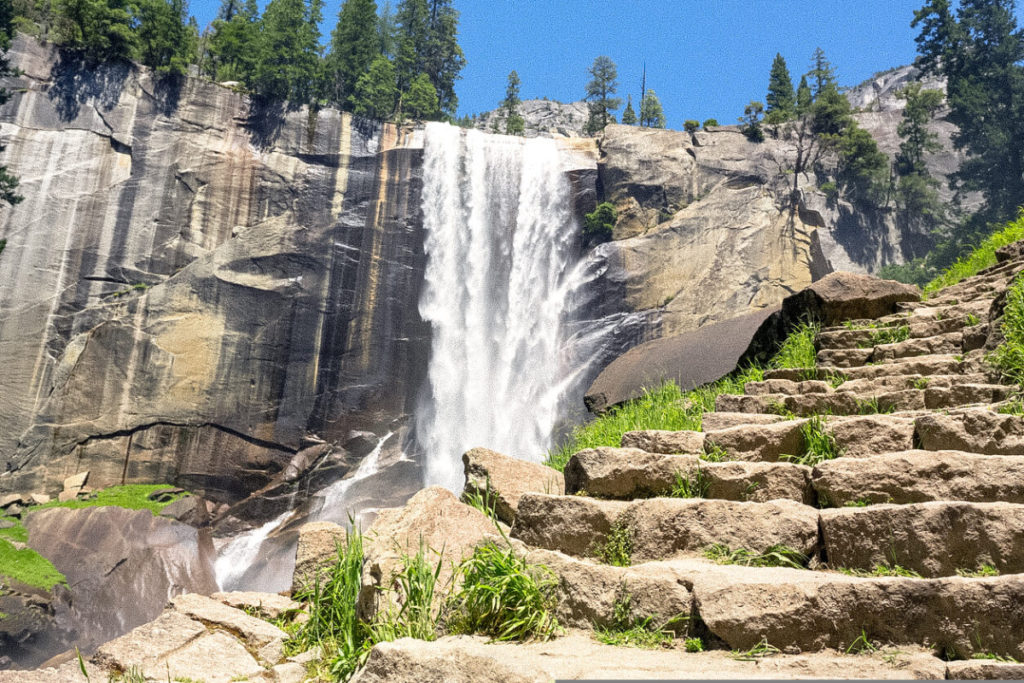 The majority of the activities and hikes available in Yosemite do not require a permit. However, there are a few exceptions.
You will need to secure a Wilderness Permit for the following activities:
The hike up to Half Dome
Overnight camping or backpacking in the Yosemite wilderness
John Muir Trail hikers exiting Yosemite via Donohue Pass
You can read more about how to secure these permits on the Yosemite National Park website linked above.
Be advised, there is a lottery in effect to obtain a permit to hike up to Half Dome. Applications for the lottery are accepted every March with winners announced in mid-April. You can read more about the Half Dome lottery here.
3. Avoid the summer months if possible
The summer months in Yosemite between June and August are by far the busiest months of the year. During the busy summer months you'll have to deal with crowds, traffic jams, and limited parking options.
While there is no best time to visit Yosemite, I recommend planning your visit for Spring or fall if possible. During the spring you'll get to experience the park's massive waterfalls from the fresh snowmelt in the High Sierras. In the fall, you'll get cooler temperatures and changing leaves.
4. Wake up early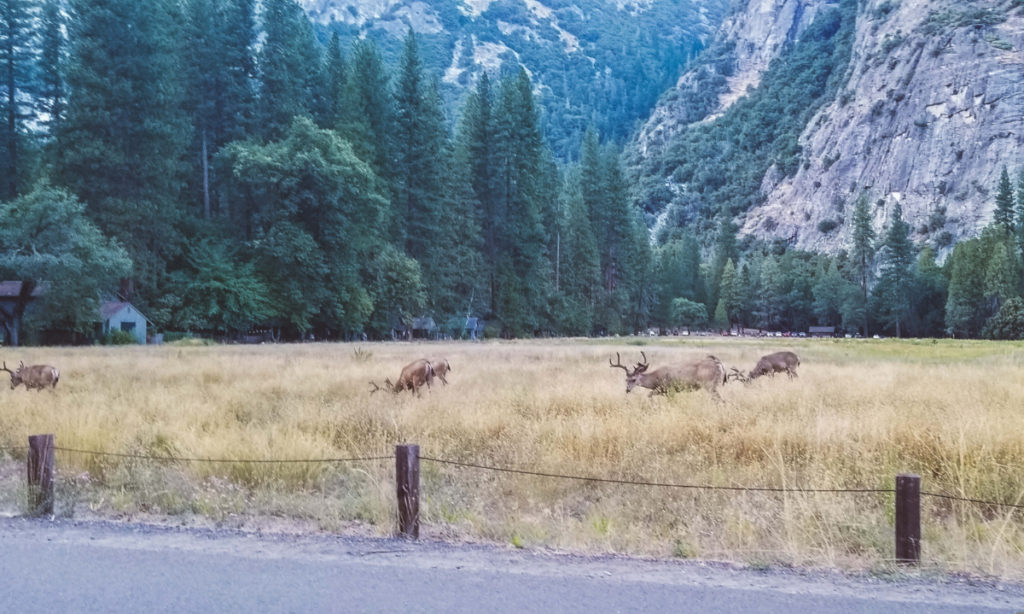 One of my favorite tips for visiting Yosemite is to get up early.
Some of the best moments in the park will be had in the early morning before most people wake up. This is when the park is its most peaceful and the best time to spot local wildlife.
If you're a hiker, plan to hit the trails at sunrise to have some time to yourself and beat the midday heat. If you're a photographer, plan to capture an epic Tunnel View sunrise at the Tunnel View Lookout.
The Tunnel View Lookout has always been one of my favorite places to visit in Yosemite and it's especially beautiful at sunrise.
Another option would be to make the drive up to Glacier Point to watch the sunrise light up the park from overhead.
Early mornings are also a perfect time for a walk around Yosemite Valley. You'll have most of the trails to yourself and can often spot deer and other animals in the meadows.
5. Bring your own food and drinks
You'll save a ton of money when visiting Yosemite if you bring your own food and drinks. I'm sure you won't be surprised to learn that National Park prices on groceries and prepared meals are very high, so just bring your own.
At the very least I'll always bring a loaf of bread, peanut butter, jelly, and some trail mix. And wine, I will also bring wine. You should too. Don't forget the corkscew.
But seriously, pack at least some meals, snacks, and drinks for your time in the park.
For those that like to wing it, there are several restaurants inside the park in Yosemite Village. You'll find pizza, steak, seafood, noodles, salads, and more in the cafeteria. There are also upscale restaurants in the Ahwahnee and Wawona hotels.
6. Visit in late May for the best waterfalls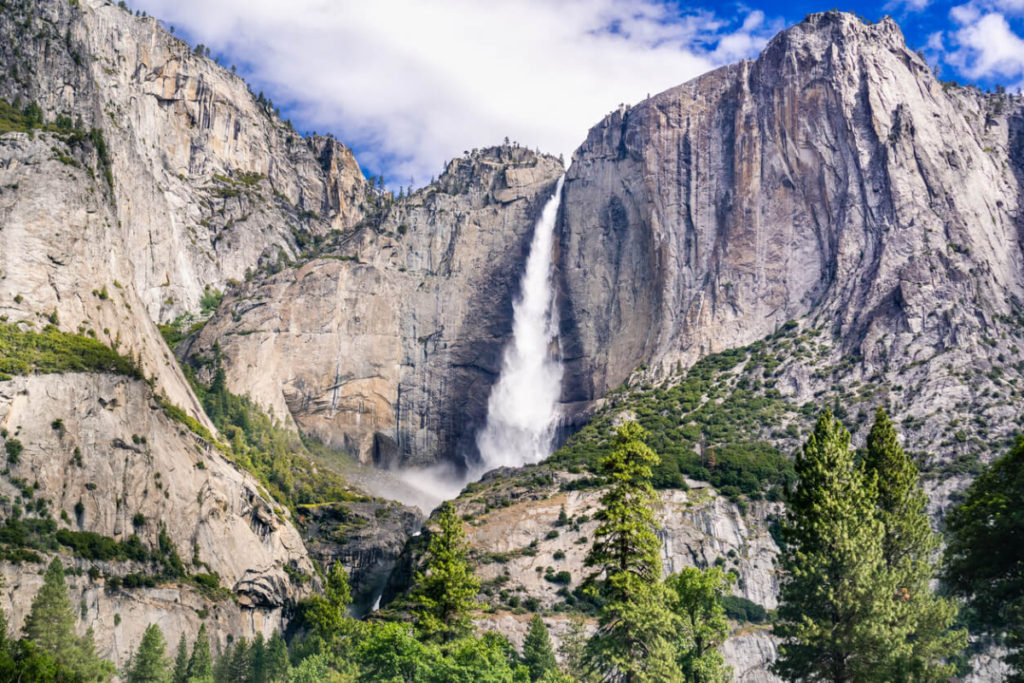 If you're excited to see the many waterfalls in the park, try to plan your visit for late May or early June. This is when the waterfalls and rivers are at their largest volume due to the snowmelt from the Sierras.
Some of my favorite waterfalls in Yosemite are Bridalveil Falls, Yosemite Falls, Vernal Falls, and Nevada Falls. All of these can be seen or visited from inside Yosemite Valley.
May is also a perfect time for hiking the Mist Trail. It's an incredible sight to be hiking up alongside the massive Vernal and Nevada Falls.
7. Don't miss the giant Sequoias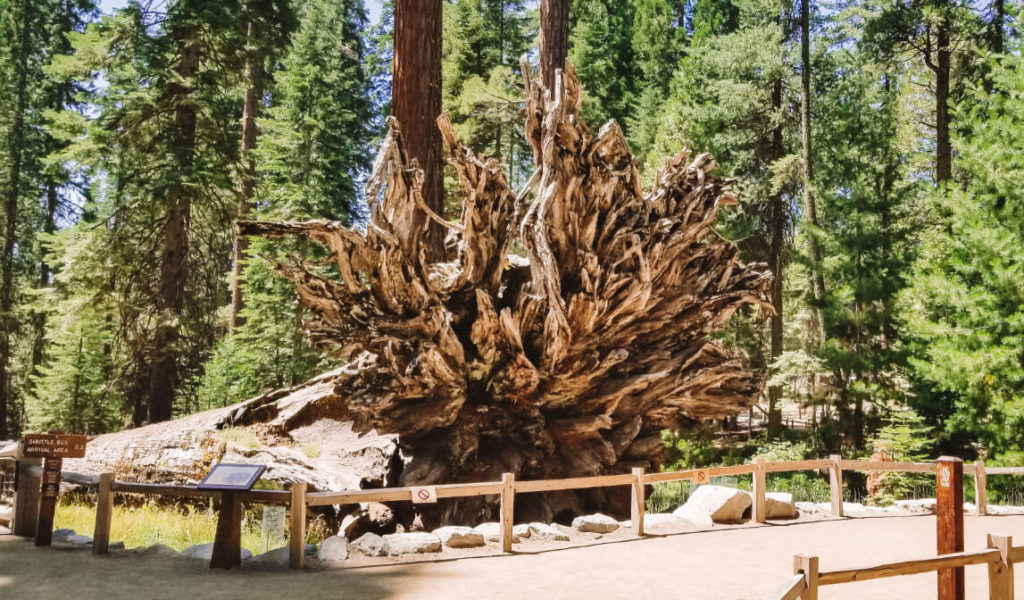 Just after you enter the park's south entrance, there is a turnoff to the right for the Mariposa Grove of Giant Sequoias. This just may be my favorite area of the park.
A lot of park visitors skip this section of the park, but I think it's worth your time to visit. It's an incredible experience to stand at the base of these massive trees.
To get the the Mariposa Grove of Giant Sequoias, you'll make a right on Mariposa Grove Road just after entering the park through the south entrance. Up the road you'll find a large parking lot to your right.
You have to leave your car in the parking lot and either catch a shuttle or hike the 2 mile (both ways) Washburn Trail to get there the Sequoia Grove. It's totally worth it, I promise.
8. Bring your swimsuit
If you're visiting Yosemite during the summer months, don't forget to pack your swimsuit.
There is a swimming pool in Yosemite Village, but for even more fun, head to the Merced River. You'll find a swimming area near Housekeeping Camp along with picnic tables and bbq grills.
If the water level is high enough you can go rafting or tubing down the river. Raft rentals are available in Curry Village ($28.50 per person). If you prefer tubing, you'll need to bring you own from home.
9. Don't expect to see Mirror Lake in the summer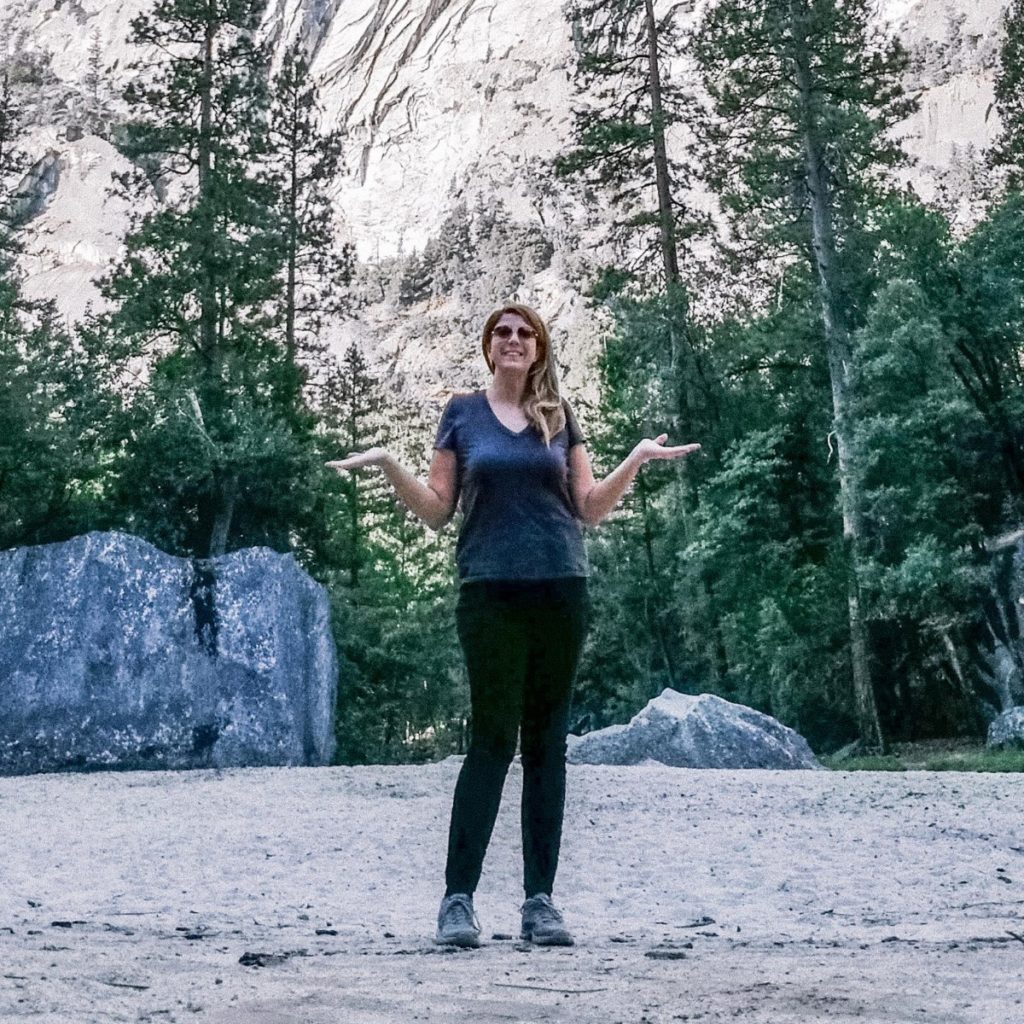 If you were planning on tackling the popular Mirror Lake hike during your summer visit, keep in mind that you will not find a lake at the end of that hike. Trust me, I speak from experience.
In most years, Mirror Lake will be dried up by mid to late summer. It's still a nice and easy hike for the summertime. At the end of your summer hike to Mirror Lake, you'll find the sand pit I'm standing in pictured above.
I have to admit I was a little disappointed, but also found humor in the fact that I was expecting to see a lake after hiking for 30 minutes along a dry river bed. I enjoyed myself nonetheless.
For those of you who prefer to see water, the best time to see Mirror Lake is in the late spring when there is still snowmelt from the Sierras.
10. Drive the Tioga Pass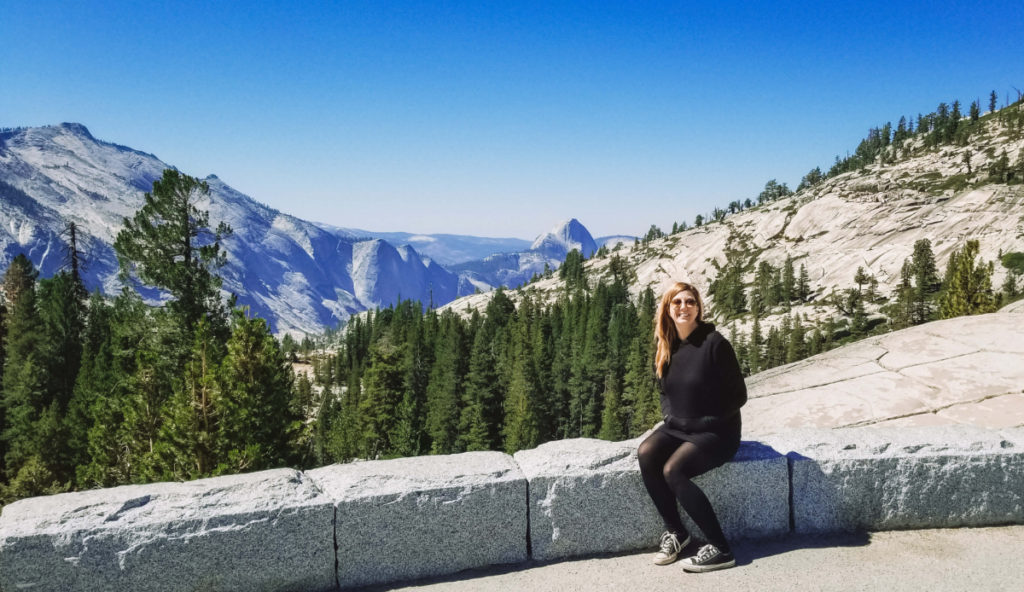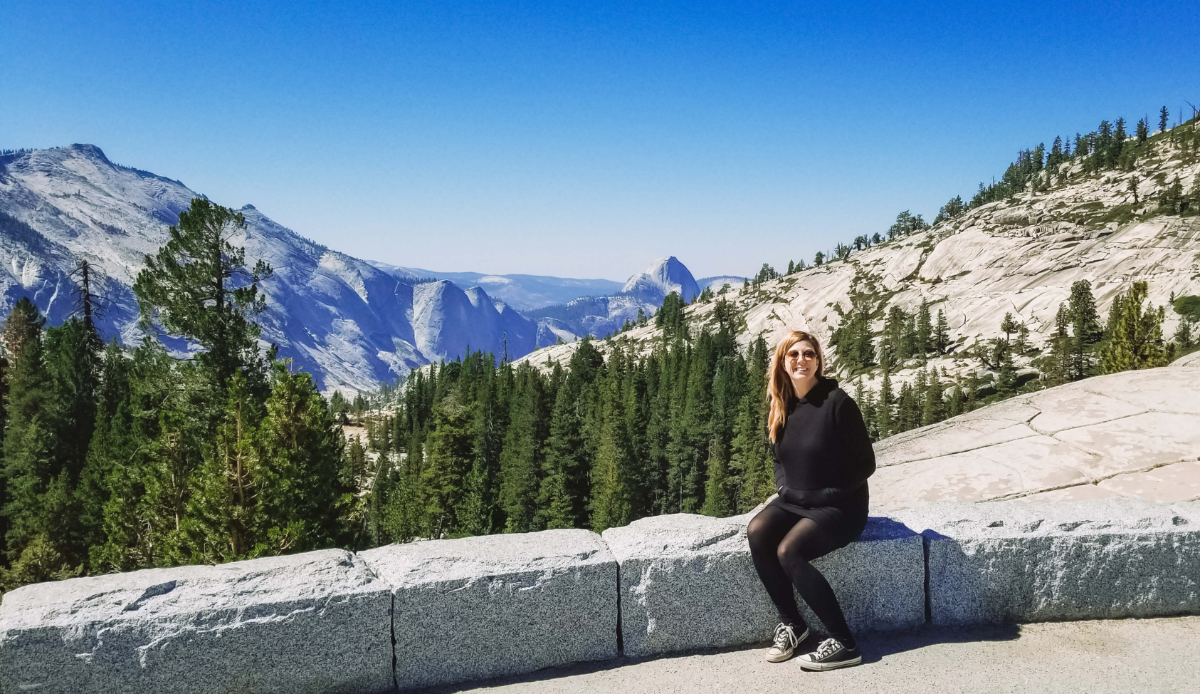 One of my favorite things to do in Yosemite is find areas to explore away from the crowds.
If you're visiting Yosemite in the mid to late summer, you must take a drive along the Tioga Pass (aka Tioga Road). Tioga Road is only open during the summer months so if you're in the park in July or August, take advantage of the opportunity.
I first drove along the Tioga Pass on a Yosemite Road Trip back in 2017, and it blew me away. Tioga Road will take you out of Yosemite Valley and into the Sierra Nevada mountains out to Tuolumne Meadows. The views are just stunning.
Even better, most park visitors never bother heading out this way. This means you'll get to escape the summer crowds in Yosemite Valley and see areas of the park most never see.
The drive from Yosemite Valley to Tuolumne Meadows is about 90 minutes, but you'll definitely want to stop along the way.
11. Fill your gas tank before you arrive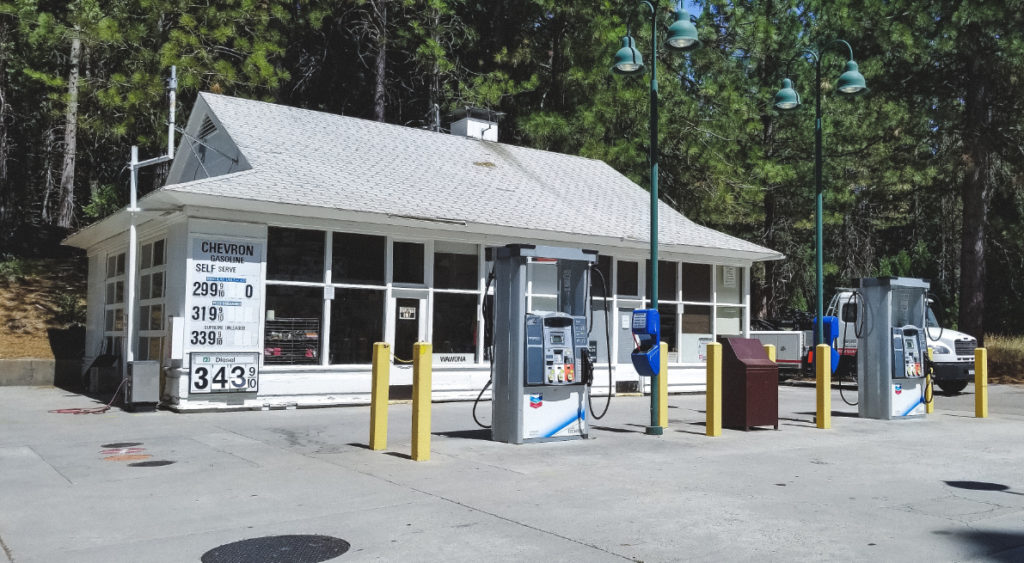 If you're driving into the park, you'll want to top off your tank before you enter. There are only two gas stations inside the park, and as you'd expect, the gas prices are very expensive.
If you do need to get gas inside the park, you will find a gas station at Wawona near the south entrance and at Crane Flat where Big Oak Flat Road meets Tioga Road.
12. Bring your good camera
If you're going to be visiting Yosemite, or any of the national parks really, you must bring your good camera.
Yosemite is home to some stunning natural beauty, so you'll want to capture it as best you can.
13. See the stars
If you happen to be in Yosemite Valley on a clear night, be sure to head out to one of the open meadows after it gets dark. There is limited light pollution so the night sky over the park is beautiful.
During the summer months there are stargazing tours scheduled on clear nights. Sign up for one if you see it being offered. They're a lot of fun, especially if you bring a blanket and some wine.
You can obtain more information about the tours offered at the park by visiting the Yosemite National Park Visitor Center inside Yosemite Valley.
14. Don't overbook your time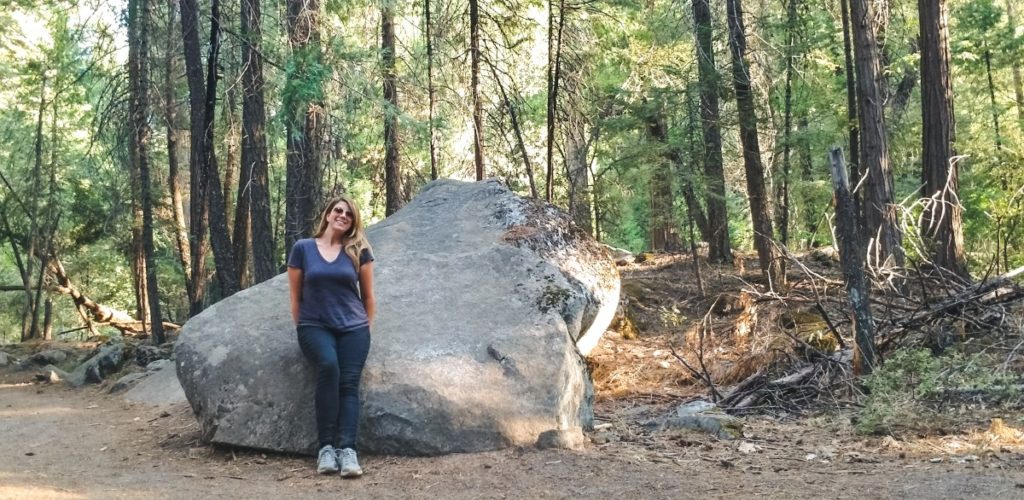 If you've never been to Yosemite before, it can be easy to overload your itinerary. But try to leave time to just enjoy the park without having somewhere to be.
I always find its these quiet moments to myself that I enjoy the most. I think you will too.
15. Drive slow and respect the wildlife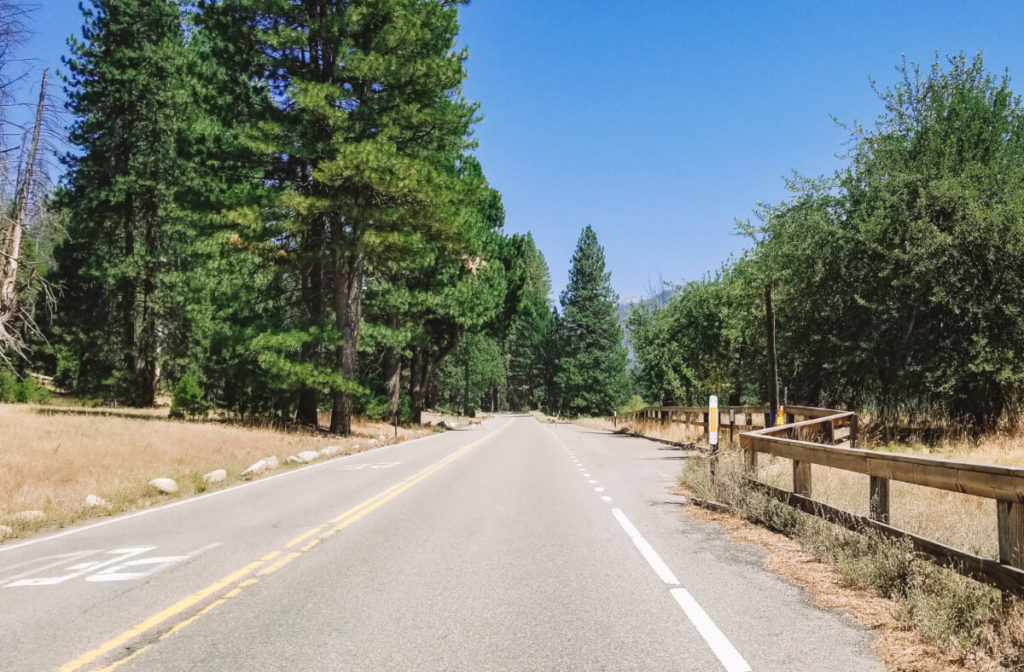 Please drive slow on the roads when visiting Yosemite.
There is wildlife everywhere inside the park, so drive slow enough that you can stop quickly if you need to.
Also, do not bother the wildlife when you encouter them. They should not be approached or harrassed for photographs. It should go without saying, but do not touch the animals and do not feed the animals.
Be respectful of wildlife at all times and keep your distance.
I hope you've enjoyed reading these Top 15 Tips for Visiting Yosemite and that I've helped you plan your trip. If you would like to support this blog please consider sharing this post. Thanks for reading.
Book Your Trip
Find the best flight deals by using Google Flights, then book direct with the airline. This is the search engine I use to compare flights and prices before booking my own trips.

BOOK YOUR ACCOMODATION
I recommend searching for hotels through Booking.com to compare hotels on amenities, location, and price. If you are a member of a hotel's rewards program, always book direct with the hotel. If you are not loyal to a specific hotel brand, using Booking.com for the best price.

TRAVEL INSURANCE
Travel insurance is more important than ever. For just a few dollars a day you can protect yourself and your trip. I personally use World Nomads, but whomever you choose, don't skip out on travel insurance. It can literally save you thousands of dollars.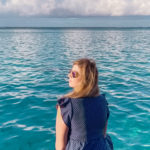 Eden Fite
Part-time Traveler | Dog Lover | Avoider of Crowds
I help busy people find creative ways to travel more.