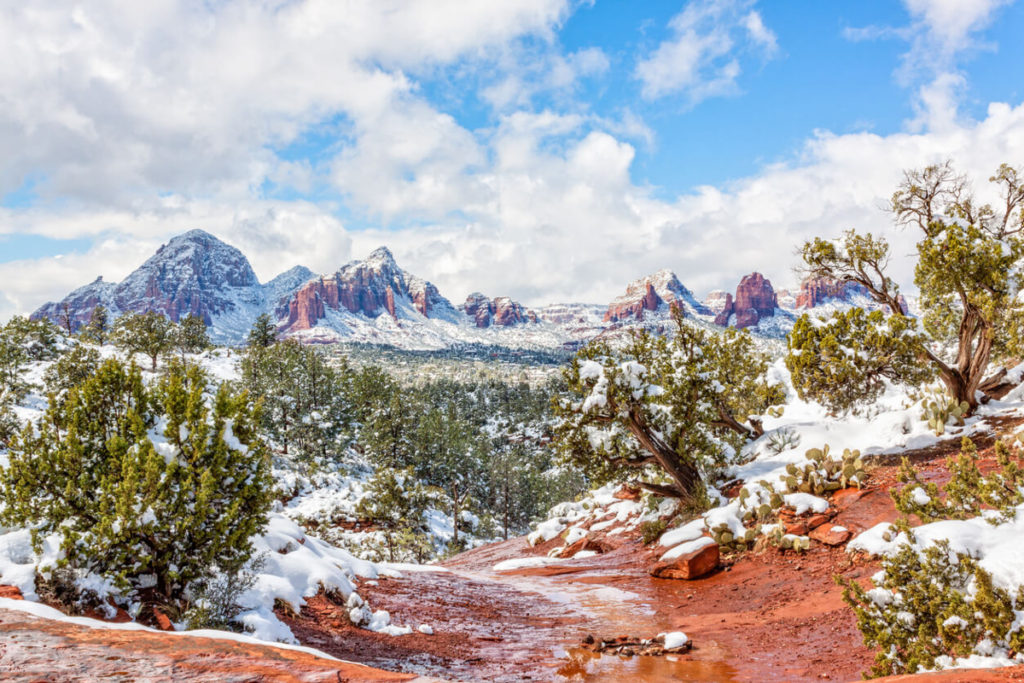 Sedona in winter is pure magic. The city is quiet, peaceful, and if you're lucky it's covered in a blanket of fresh white snow.
Sure, winter in Sedona might come with some rainy days or gray skies, but don't let that stop you. Like many places, I think a winter visit is best for really getting to know a place.
Since winter is off season in Sedona, you'll often find yourself alone at even the most popular attractions around town.
So if you're ready for a beautiful adventure, grab your raincoat and hiking boots and let's hit the road for Sedona.
Some of the links in the post are affiliate links. If you make a purchase through these links it helps to support this site at no extra cost to you.
1. No crowds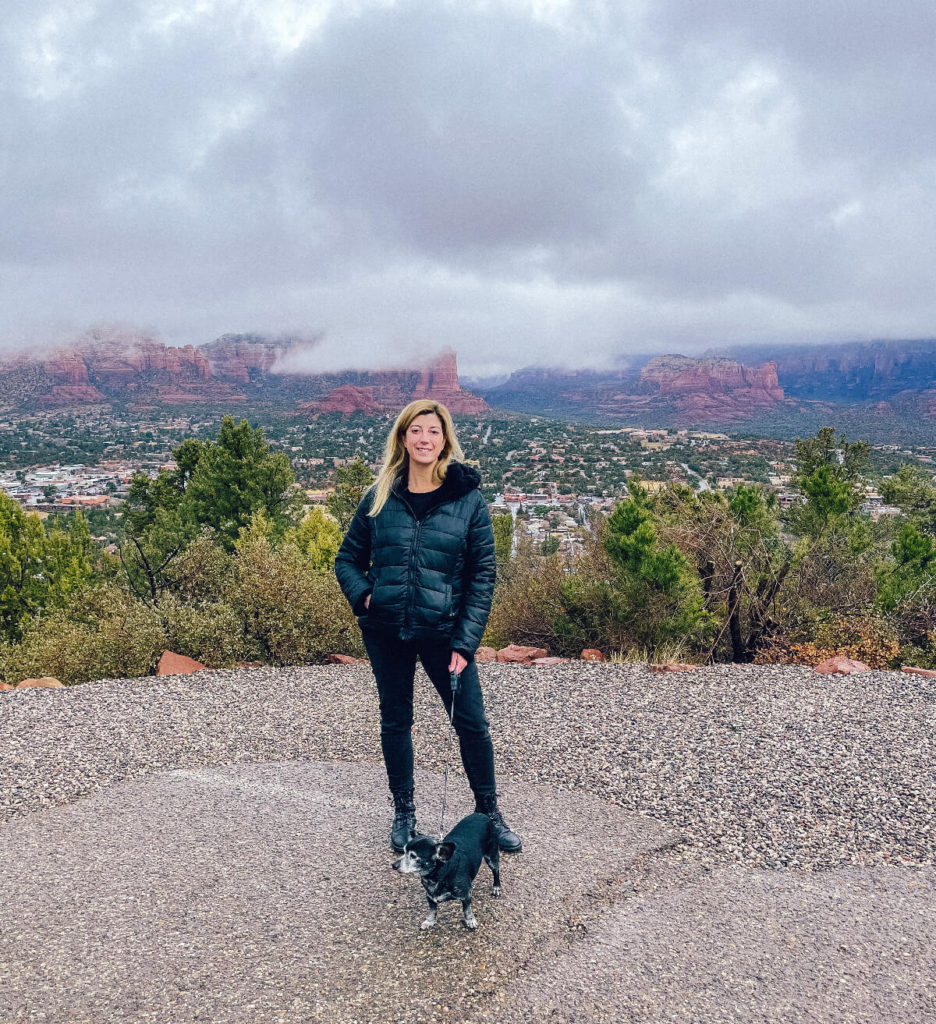 As I mentioned above, Sedona attractions in winter are often empty or at least with minimal crowds.
While visiting Sedona in January I found myself mostly alone at Bell Rock, Cathedral Rock, Chapel of the Holy Cross and Red Rock Crossing.
Those into the outdoors will find hiking in Sedona in January especially peaceful. Even if you do come across other hikers, you'll have most of the trails to yourself.
If you're an early riser, be sure not to miss out on witnessing a Sedona sunrise while you're in town.
You will likely encounter other travelers when visiting Oak Creek Canyon or Red Rock State Park, but not many. Even these normally crowded destinations will be rather quiet this of year.
Trust me, you can do a lot in Sedona in one day without the crowds. Definitely take advantage of this during your trip.
Traveling Soon? Don't forget your travel insurance.
Travel insurance is now more important than ever.
Travel insurance is probably less than you think it is. (Ex. For a week in Spain next month I'm paying less than $62.00.)
Travel insurance covers a lot more than you think it does.
It's better to have it, than need it and wish you'd bought it.
See for yourself. Check prices here.
2. Cooler temperatures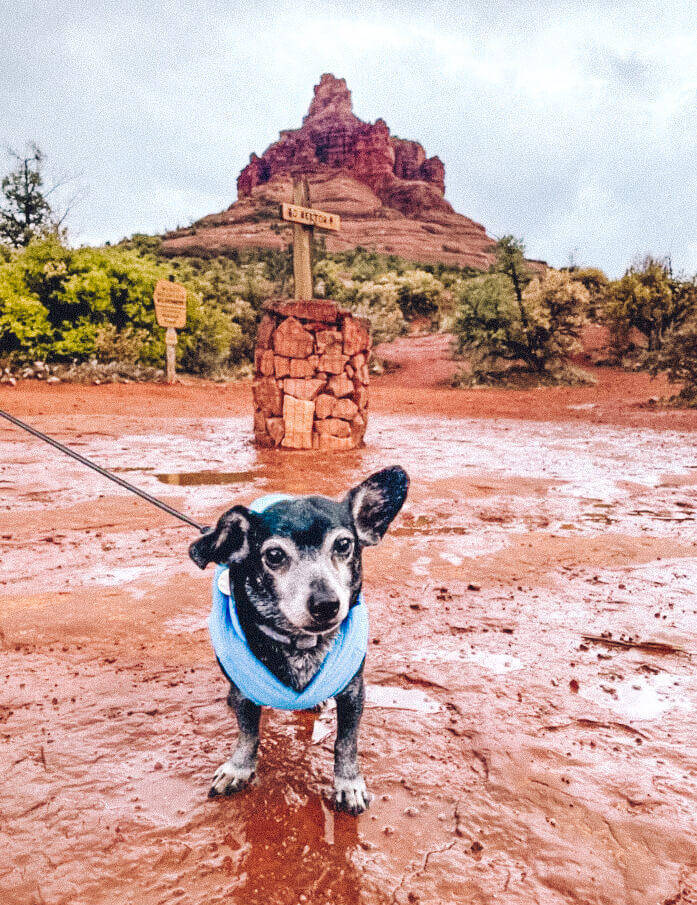 You'll definitely be blessed with cooler weather during your Sedona winter getaway.
Sedona Arizona winter temperatures generally range from the mid 30s to the mid 60s. You'll have some rainy days and cloud cover during this time as well, but don't be surprised if you get blue skies on occasion also.
3. Tours are not sold out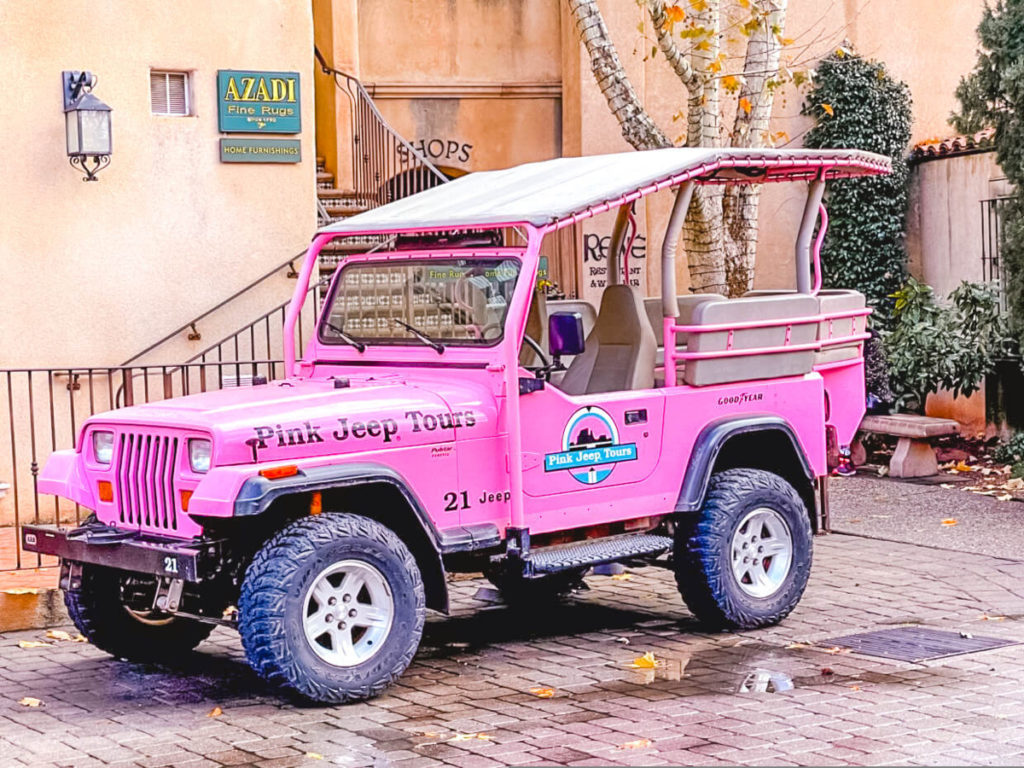 You'll be happy to know that tours in Sedona during winter don't usually sell out. Since crowds are small this time of year you'll have plenty of options for tours, even the always popular Pink Jeep Tours.
Of course, some weekends may be busier than others so I would book ahead if you plan to join a tour, but you should have a good selection and plenty of availability during a winter in Sedona visit.
4. Attractions are open year round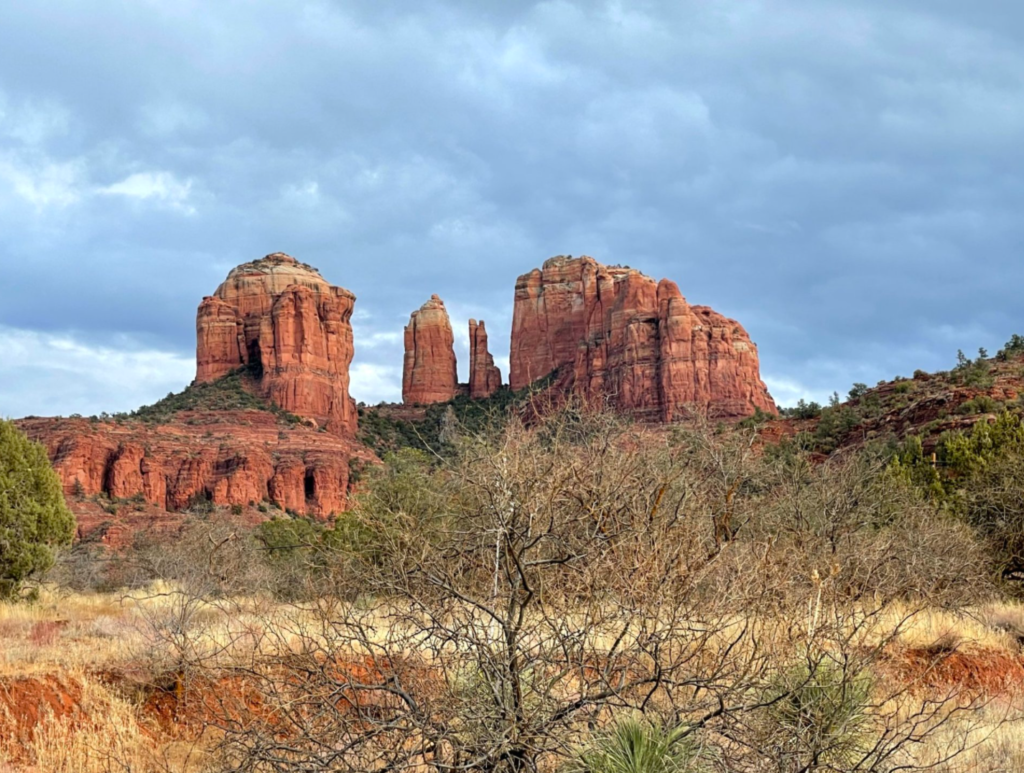 For the most part, Sedona is an outdoor destination and it's beauty lies in its stunning natural landscape.
That being said, there are always things to do in Sedona in winter. Popular Sedona winter activities include hiking the area's many trails, mountain biking, photography and stargazing just to name a few.
Just don't forget all the great restaurants and wineries in the area too.
5. Day trips are easy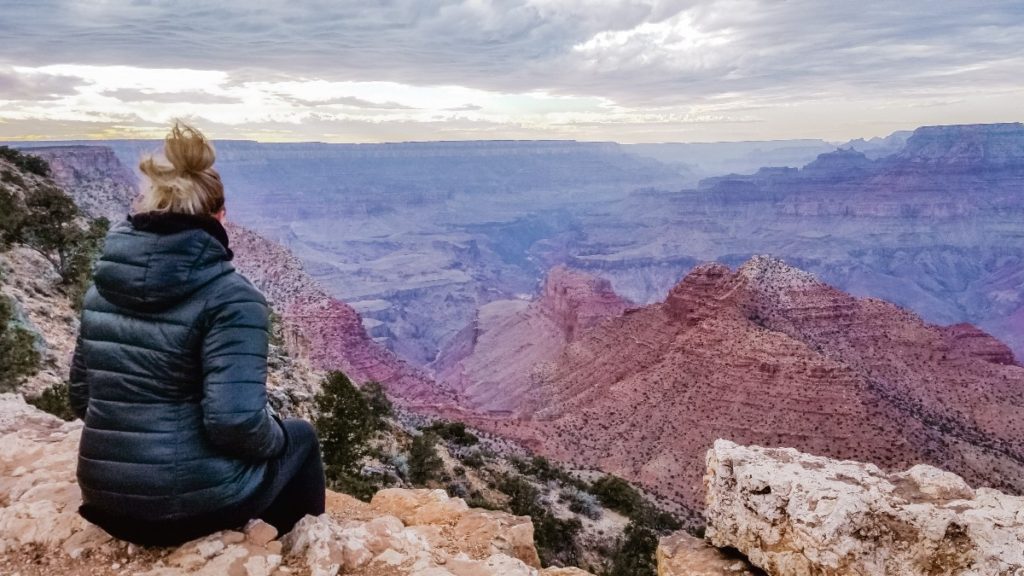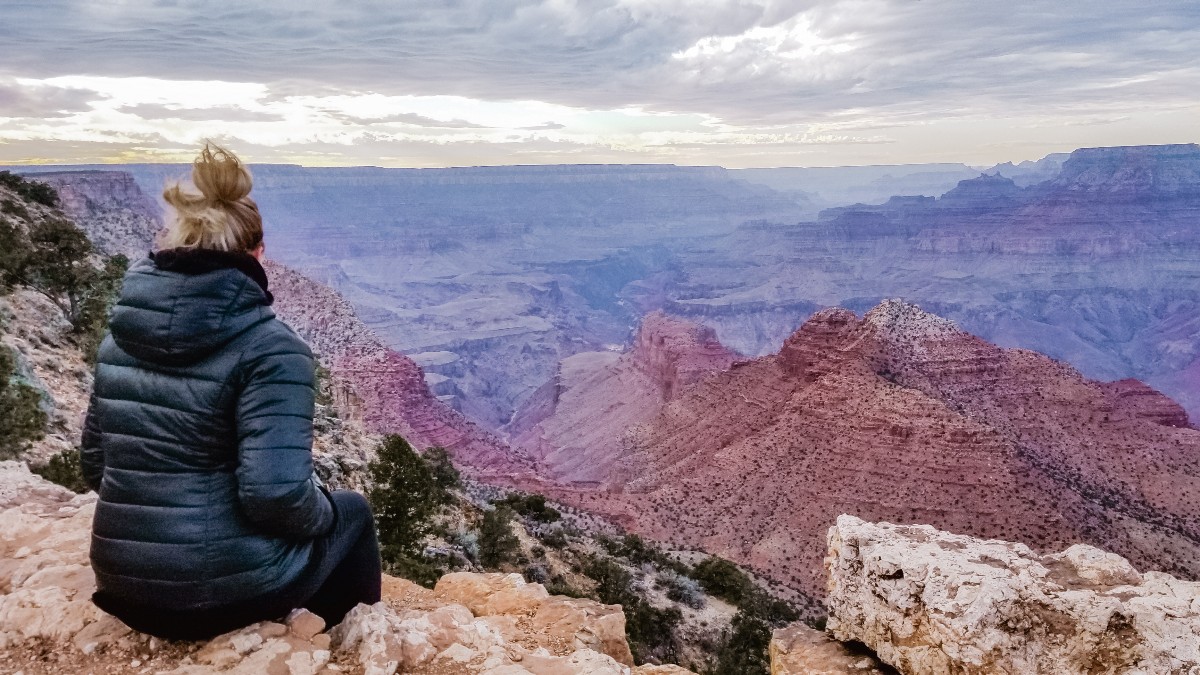 Since crowds are so light in Sedona during winter you'll encounter virtually no traffic around town. This makes for the perfect opportunity to enjoy a few day trips outside the city.
Some of my favorite day trips are below
Sedona to Grand Canyon: This one goes without saying, but you're only 2 hours south of the Grand Canyon. There is also a train from Sedona to Grand Canyon if you prefer not to drive.
Jerome: A former mining town now thought to be haunted. This is a very cool hillside town known for its many artists and musicians. Jermone is about 40 minutes from Sedona.
Verde Valley Wine Trail: You'll find the Verde Valley Wine Trail about 25 minutes outside of Sedona.
Horseshoe Bend: This is a popular destination for photographers about 3 hours north of Sedona.
6. Hotel prices are much lower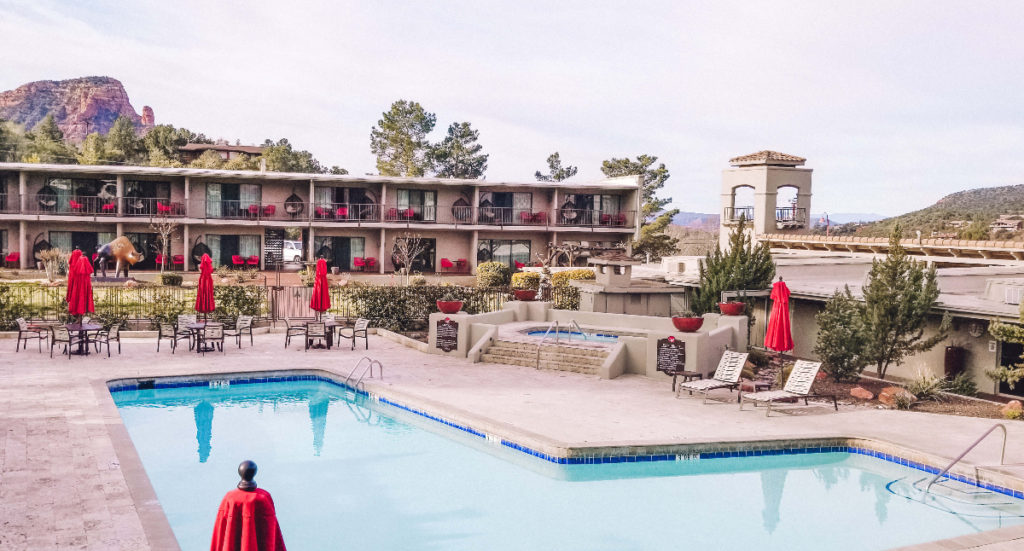 Since you made the wise decision to visit Sedona in winter you'll also be rewarded with very low hotel rates.
In fact, you'll find most hotels with plenty of availability between December and February along with room rates well below those of spring and fall.
The exception to this rule is that you will see price hikes on and around major holidays. Watch out for Christmas, New Year's Eve, and Valentine's Day if you're looking for a hotel deal.
7. Dinner reservations are easier to get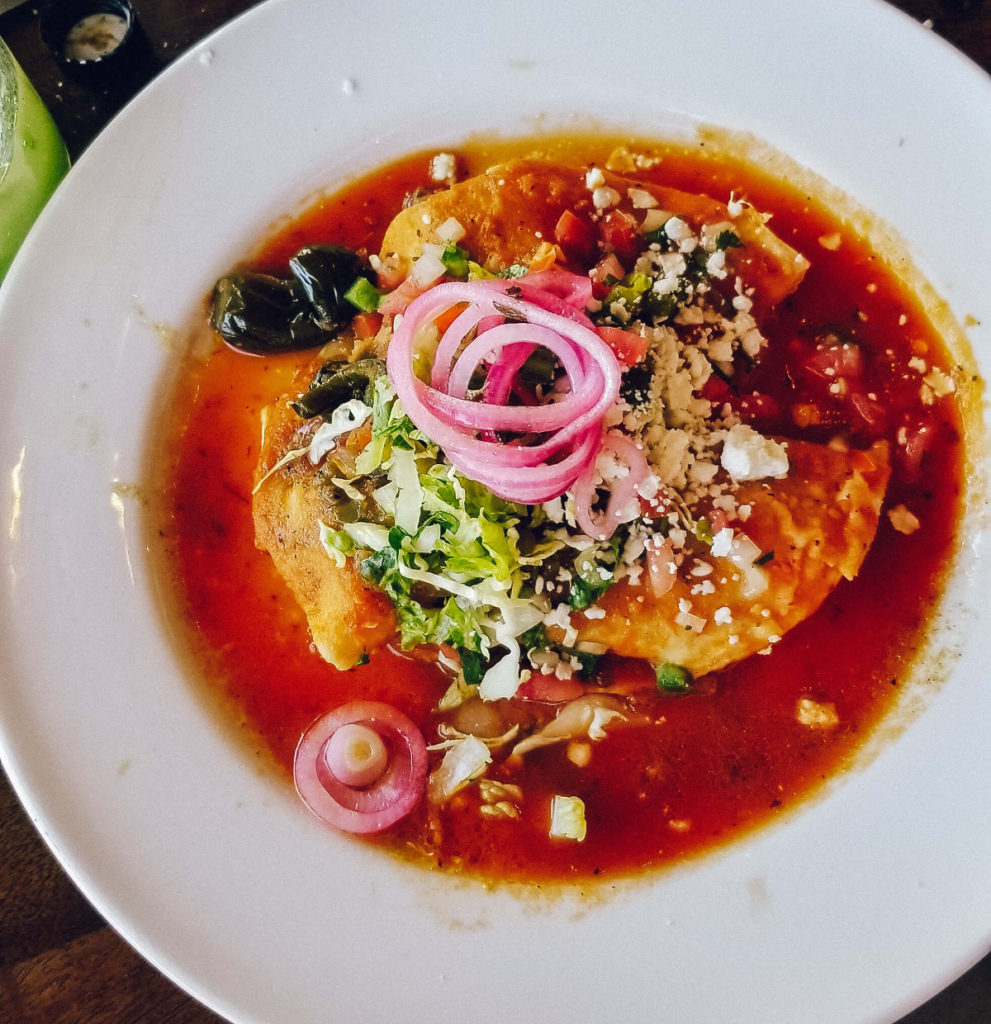 Besides all the great room rates in winter, you'll also be happy to know that dining reservations are much easier to get between December and February as well. The same exception to holidays is in play here as mentioned above.
In general you should be able to get a table at most restaurants in the city during your visit. I would stil book these before you arrive if possible, but you should have no trouble if making a reasonable effort to plan ahead.
8. You can play in the snow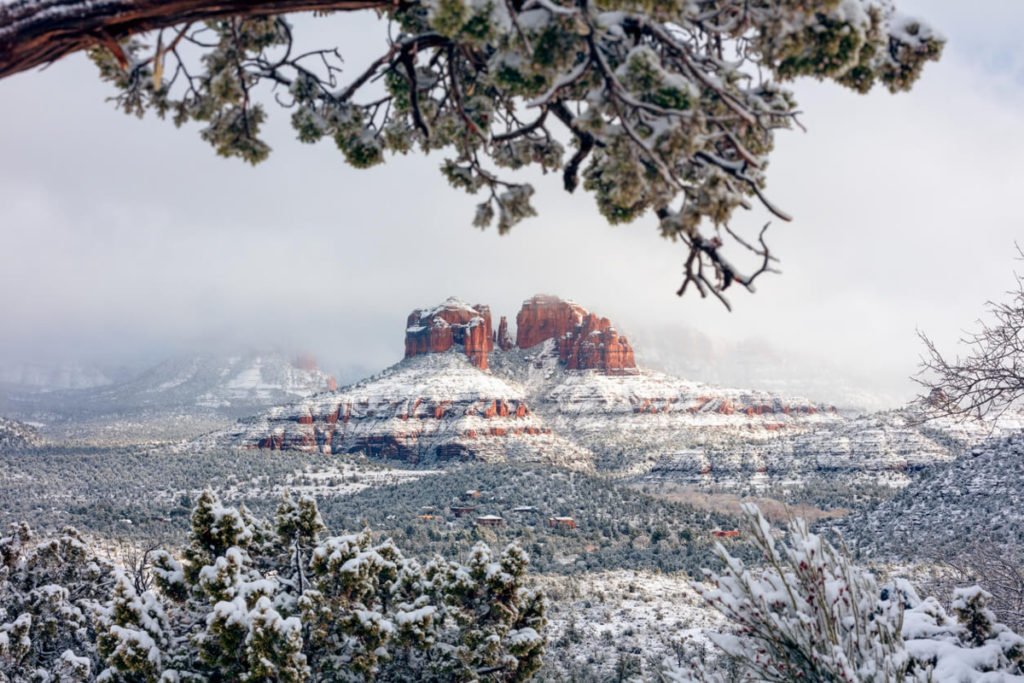 Another benefit of a Sedona winter visit is the possibility of snowfall during your trip. As you can imagine, the Sedona landscape is absolutely beautiful under fresh snowfall.
I was lucky enough to get to experience this during my winter Sedona visit as well. I can confirm, it's amazing.
9. Holiday activities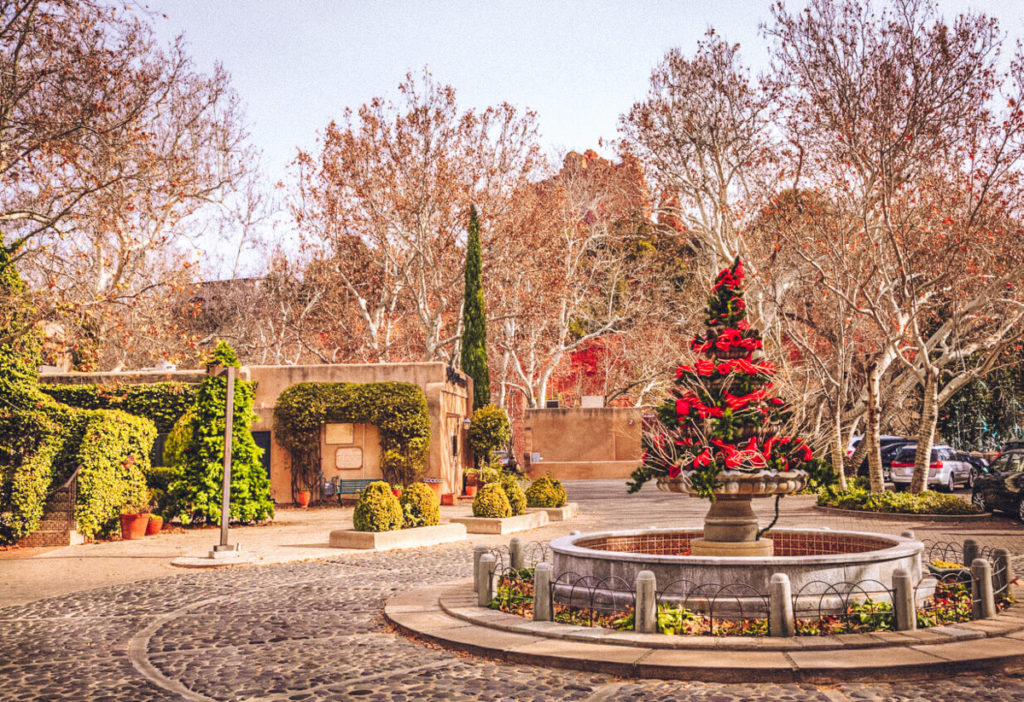 If you're looking for a cozy and fun place to spend the holidays, consider a Sedona holiday getaway. The city is super fun during Christmas and New Year's.
You definitely need to make those accomodation reservations very early though, as hotels will sell out over the holiday season. The same goes for dinner reservations. Make your plans early to secure a table at the city's most popular restaurants.
I hope you've enjoyed learning about my favorite reasons to visit Sedona in Winter. If you'd like to support this blog please consider sharing this post. As always, thanks for reading.
If you're looking for the best wineries in Sedona then you've come to the right…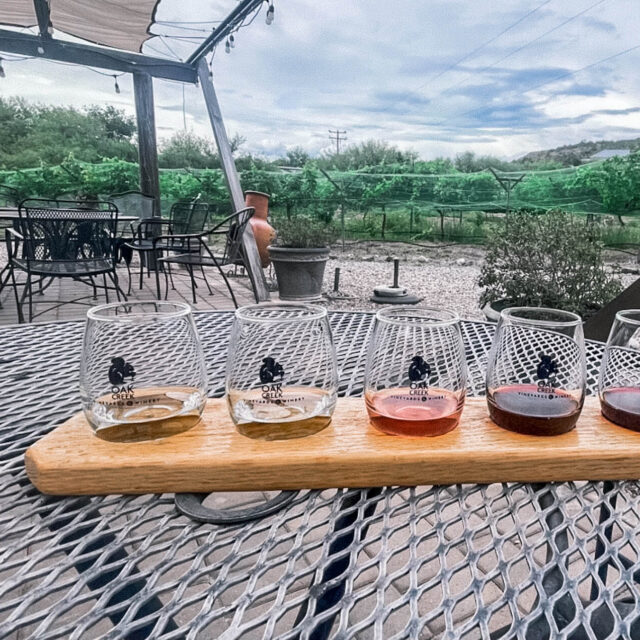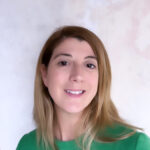 Eden Fite
Part-time Traveler | Dog Lover | Avoider of Crowds
I help busy people find creative ways to travel more.