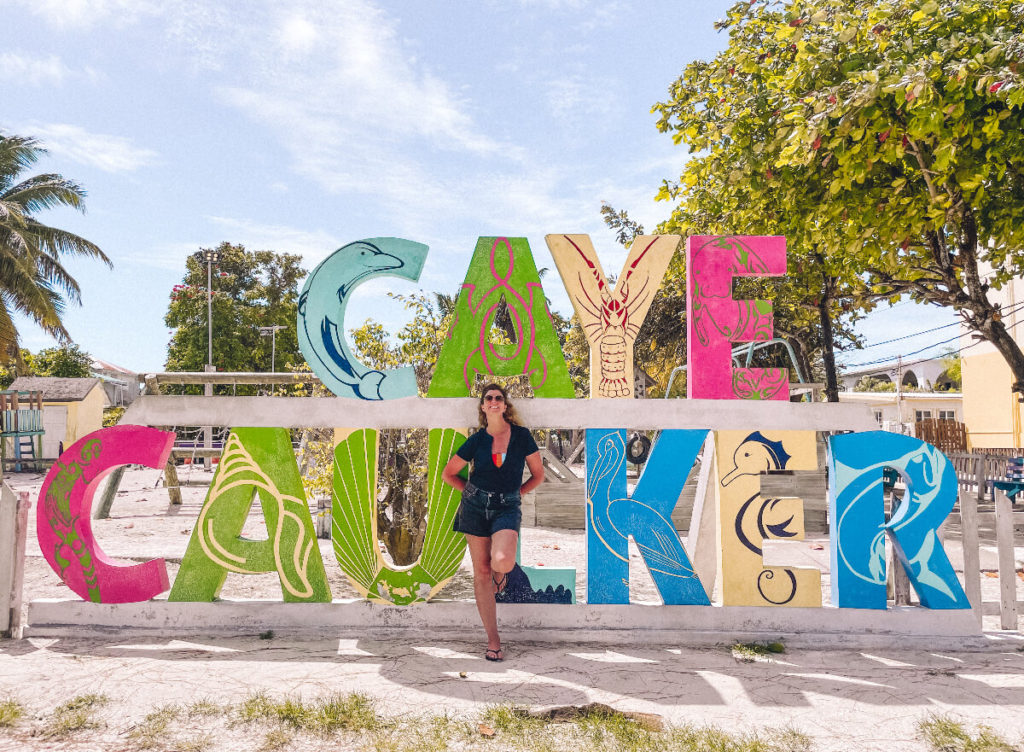 There is an endless list of fun things to do in Caye Caulker Belize. That being said, Caye Caulker is a laid back kind of place, so don't be packing your schedule with too many activities.
The island's vibe is slow and chill, in fact their motto is "Go Slow", and the locals do just that. Nothing is rushed in Caye Caulker, and you shouldn't be either.
Caye Caulker is the kind of place where you just hang out by the Carribbean blue water, enjoy the beautiful weather, and have a friendly conversation with the locals.
To get you started planning (but not overplanning) your time on the islands, here are my favorite things to do in Caye Caulker Belize.
Some of the links in the post are affiliate links. If you make a purchase through these links it helps to support this site at no extra cost to you.
Things to Do in Caye Caulker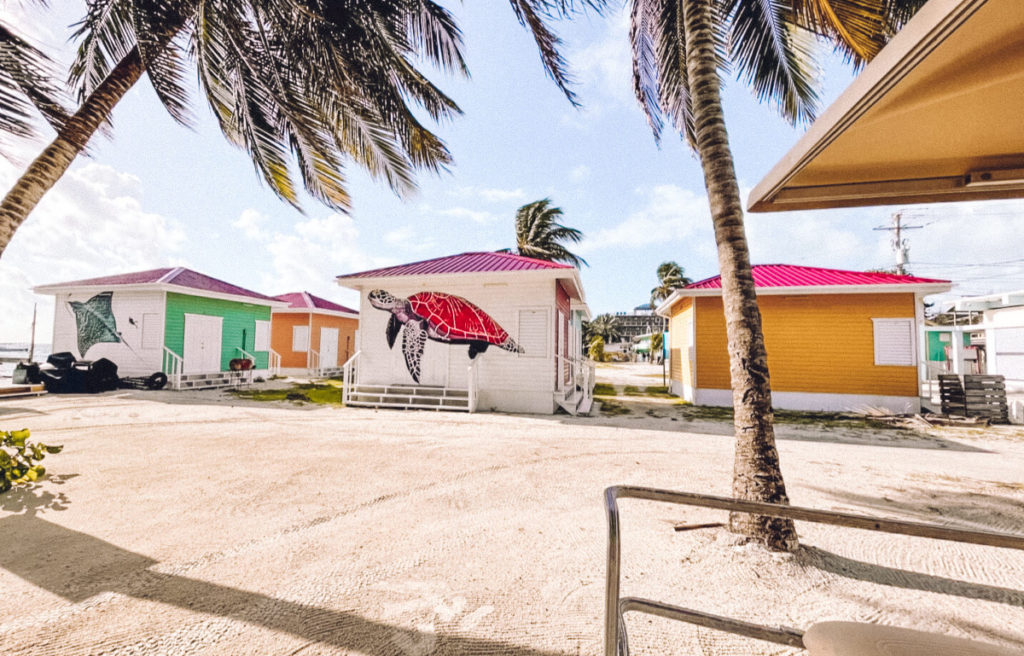 I visited Belize for 10 days in March 2021 and had the best time. Belize had been on my so called bucket list for several years, and when a friend mentioned she was going home to Belize to visit family, I knew I had to join her.
While in Belize I spent three wonderful days on the island of Caye Caulker, and it quickly became one of my favorite destinations in Central America.
Any Belize travel guide will recommend at least a few days on Caye Caulker, and I definitely agree.
Just be sure not to get stuck on the islands and forget to visit inland. Belize is a beautiful country and you'll want to see more than just the coast.
Just trust me on this one.
Traveling Soon? Don't forget your travel insurance.
Travel insurance is now more important than ever.
Travel insurance is probably less than you think it is. (Ex. For a week in Spain next month I'm paying less than $62.00.)
Travel insurance covers a lot more than you think it does.
It's better to have it, than need it and wish you'd bought it.
See for yourself. Check prices here.
1. Grab coffee from Ice n' Beans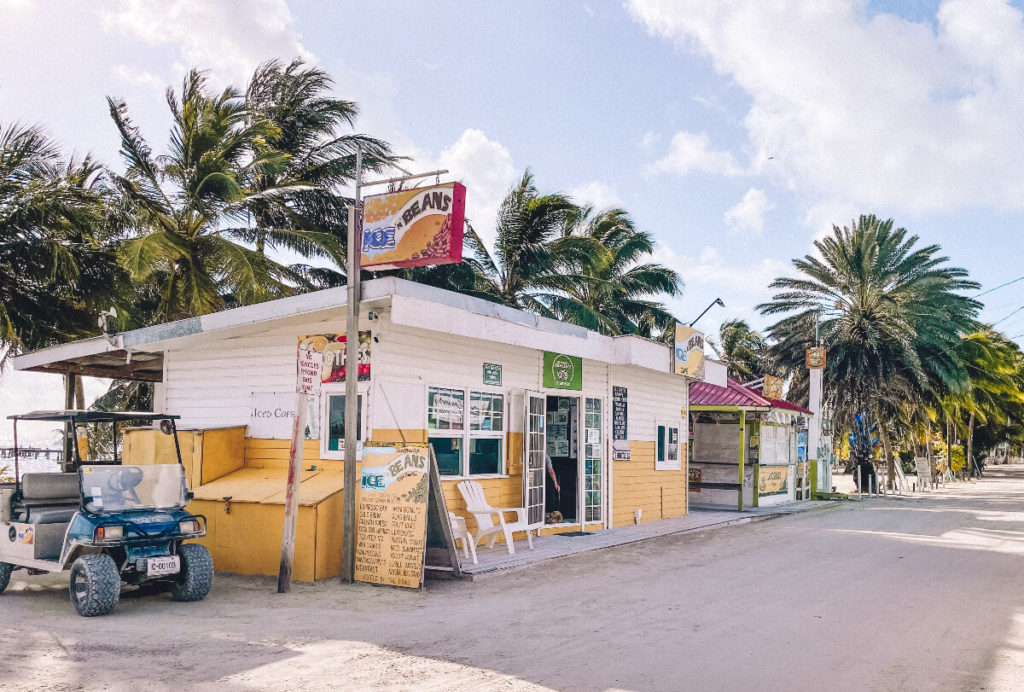 Truth be told, my favorite morning ritual while visiting Caye Caulker was my daily early morning trip to Ice n' Beans.
Ice n' Beans serves fresh coffee, bagels, waffles, and donuts. What I really loved though were the iced blended drinks they make. They are cold, sweet, and delicious, perfect for the hot island weather of Caye Caulker.
Their bagels are quite good too, so I usually ordered a bagel with cream cheese to go along with it.
The best part of Ice n Beans though, was the cute little pup that hangs out there everyday.
The best part of Ice n Beans though, was this cute little pup that hangs out there everyday.
She would always greet me when I arrived, then stare intently as I ate my bagel.
Unfortunately I did not catch her name, but please say hi for me if you see her.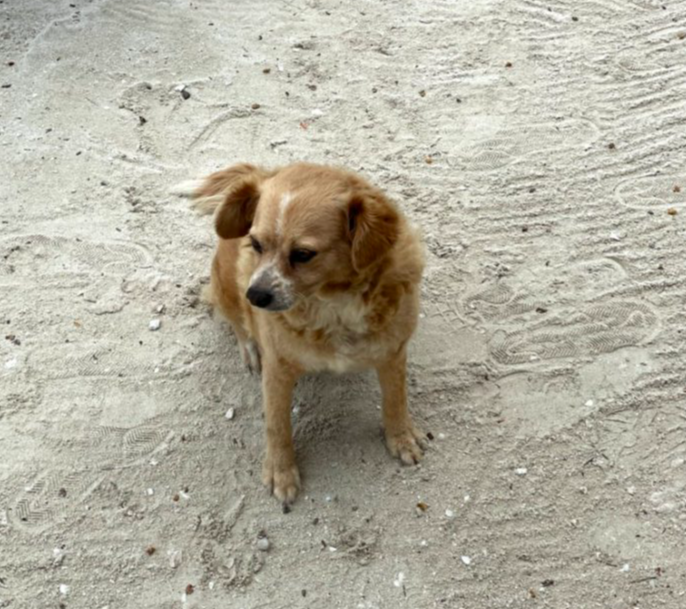 Ice n Beans opens early, so even if you've got an early wake up, they should be open and happy to whip you up a drink.
2. Rent a Bike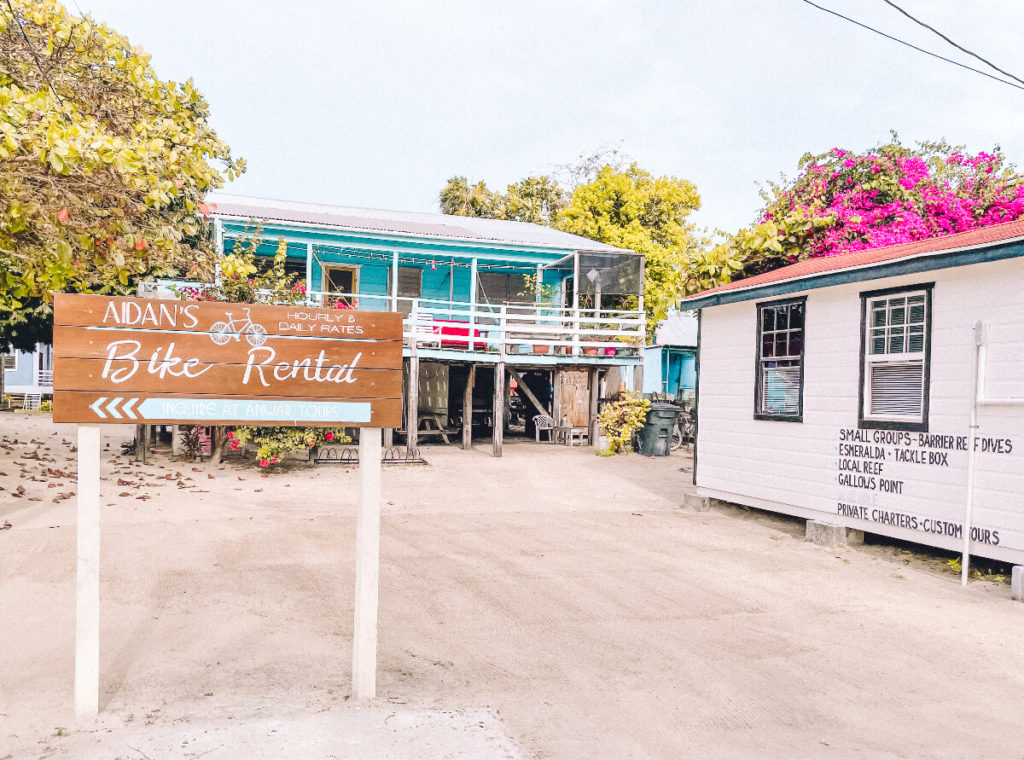 If you're going to be spending more than a day in Caye Caulker, you're going to want to rent a bike to get around with.
It's true, the island is not that big, but you'll enjoy riding a bike along these dirt roads. There are no cars on the island, so its perfect for bikes and quickly became one of my favorite Caye Caulker activities.
You will have to dodge the occasional golf cart, but there aren't that many of them on this island.
Bike rentals will cost anywhere from $10 – $15 (USD) per day, but you can negotiate. Just please be reasonable. The tourism industry in Belize was devestated by the you know what, so just be considerate when striking a deal.
You'll get a lock and key with your bike rental, so you can lock it up over night or anywhere you stop during the day. There are bike racks everywhere, so you'll always have a place to park your bike.
3. Get Fry Jacks for breakfast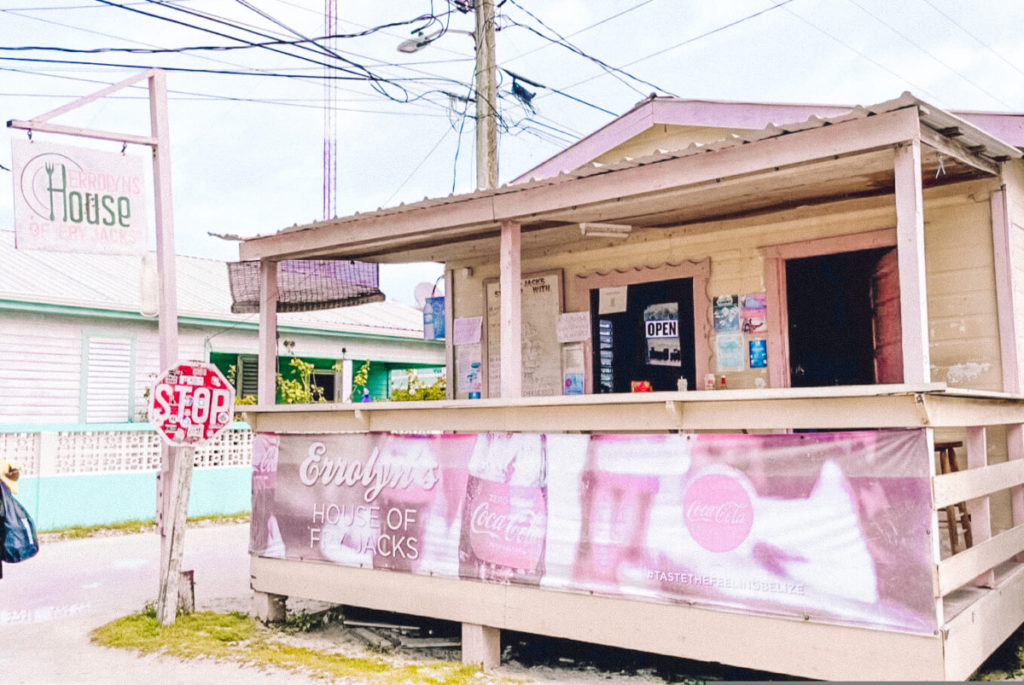 You have to try Fry Jacks at least once during your visit to Caye Caulker. My friends and I were told the best place for Fry Jacks was Errolyns, so that's where we went.
Fry Jacks are a Belizean breakfast item made with fried dough, then stuffed with eggs, cheese, bacon, ham, or sausage. Any combination of these items is the norm.
I ordered mine with just eggs and cheese, then topped it with hot sauce. Marie Sharp's is the local hot sauce of choice, you'll see bottles of it at just about every restaurant in the country and it's delicious.
4. Catch sunrise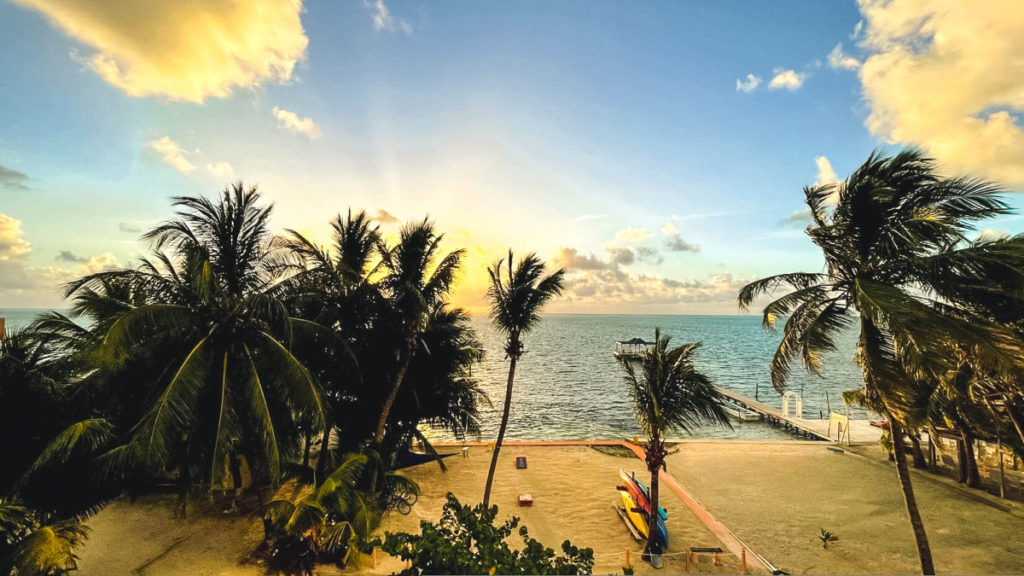 Try to wake up on time at least one morning to catch a sunrise. Caribbean sunrises are gorgeous, so don't miss your chance.
For the ultimate experience, grab coffee and a bagel from Ice n Beans to enjoy while sitting along the sand as the sun comes up.
5. Take the boat to KoKo King Beach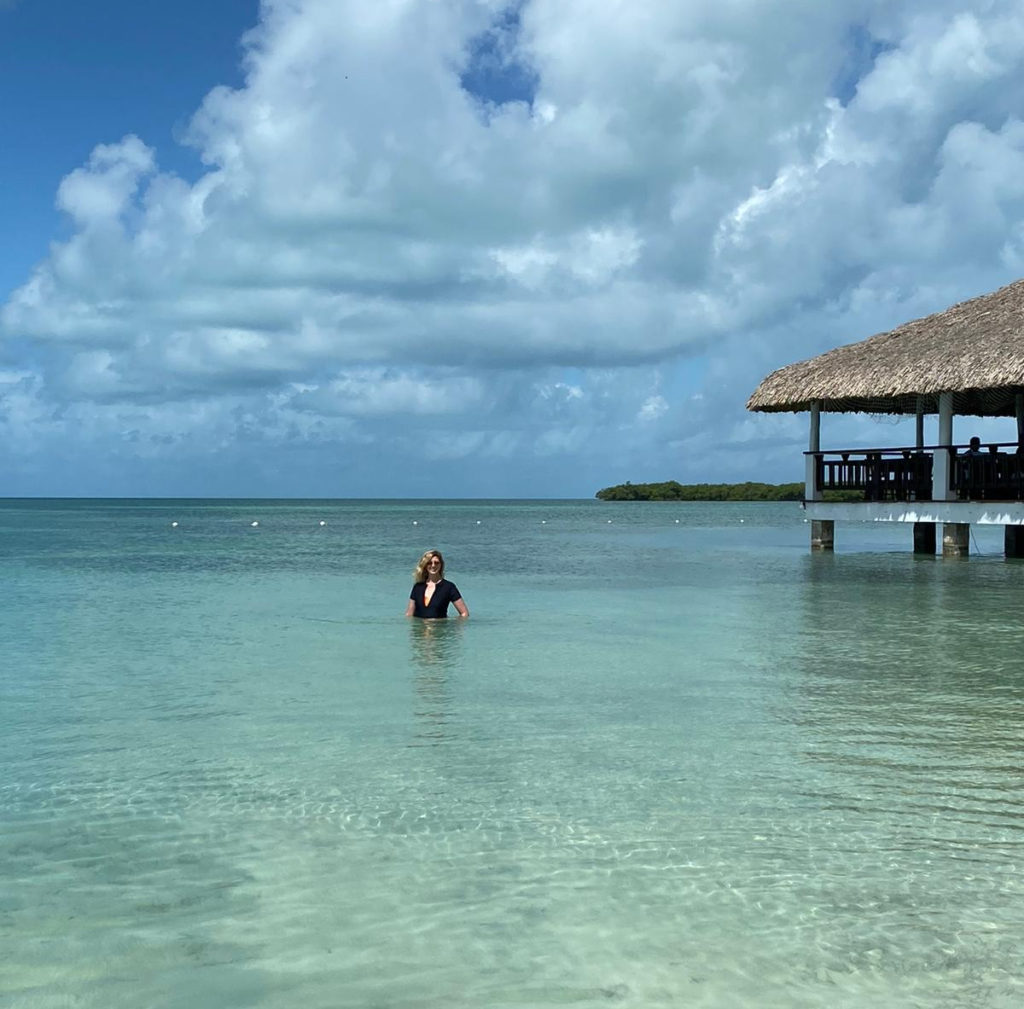 KoKo King is a private beachfront resort on the opposite side of Caye Caulker. You'll need to take a short boat ride to get there, but it's free.
Once you arrive, you'll have a beautiful and pristine beach with lounge chairs, cabanas, and a full service restaurant on site.
Servers will come out and provide cocktail service to the lounge chairs, but you must order at least $10 USD per person to enjoy their beach. Believe me, this is a great deal as it's easily one of the best Caye Caulker beaches.
If you get hungry, order the fish tacos, they were delicious.
Just a heads up KoKo King is in the process of a name change and rebranding, they are now called WeYu Boutique Hotel. Locals still call the place KoKo King.
6. Spend a day at The Split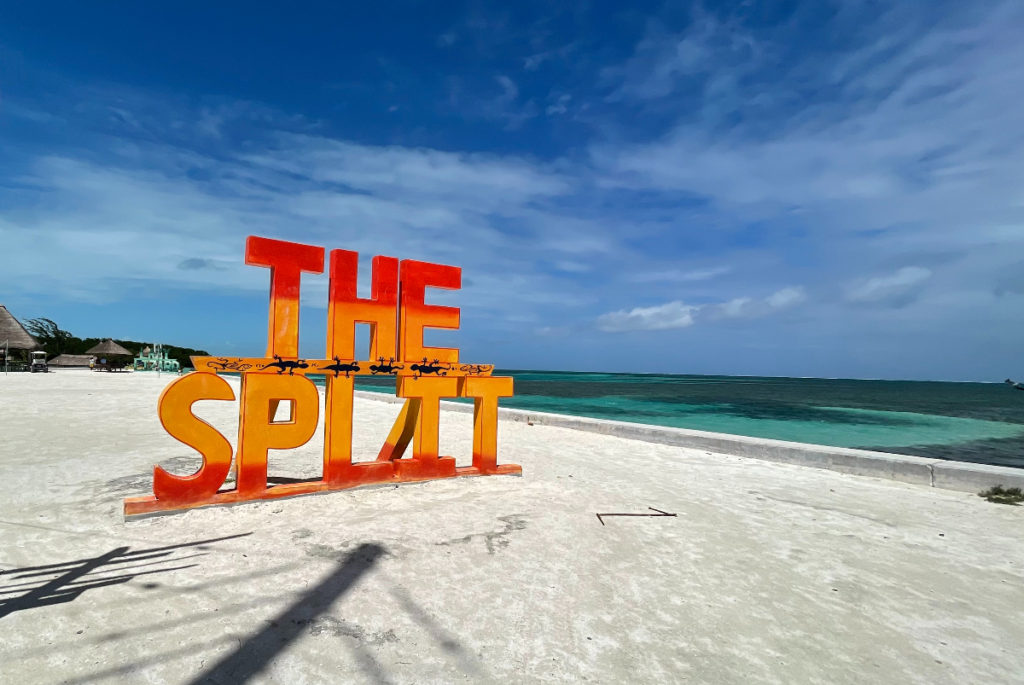 The Split is where all the action is in Caye Caulker and the spot where the island was chopped in half by Hurricane Hattie back in 1961.
Today, The Split is home to a several bars and restaurants and a lively party atmosphere. It's a fun place to hang out and one of the most popular things to do on Caye Caulker.
I hung out at The Lazy Lizard bar during my visit and had a perfectly good time. Be advised, the food is not that great in this area of the island. I would save your hunger for later.
There is a also a special area for swimming at The Split where you can hang out in the water at a table and sip your drinks. This area is perfect for families too, as the water there is quite calm.
On the opposite side, there is a platform where you can dive off into the Caribbean. Just be careful on that side, there's a strong current that runs through the split of the islands.
A small word of caution, this part of the island can get very windy at times, so hang onto your hat. Like, literally.
7. Go snorkeling on the Belize barrier reef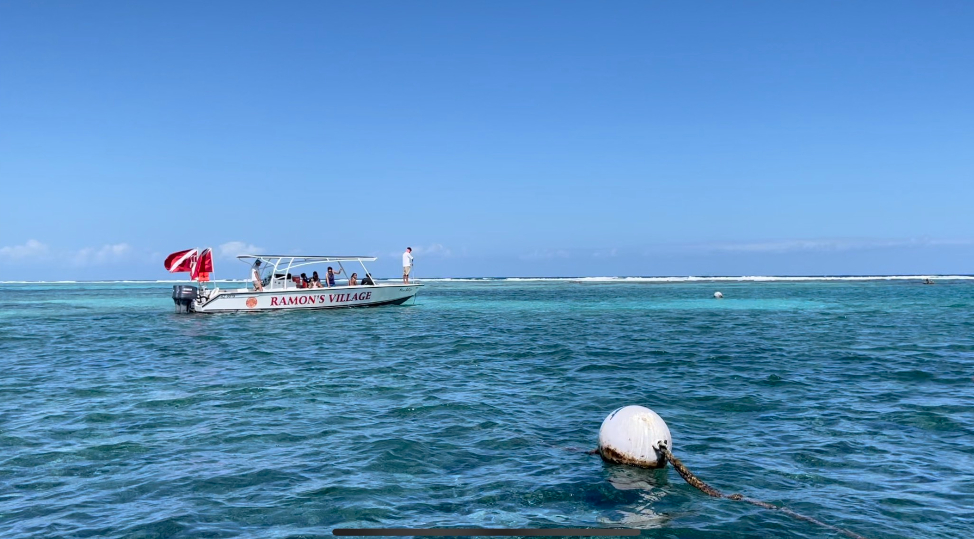 The one activity you absolutely must do is take a Caye Caulker snorkeling tour.
Just off the coast of Belize you'll find the second largest barrier reef in the world, the Belize Barrier Reef. The snorkeling and diving here is some of the best in the world.
You can actually see the waves crashing into the barrier reef if you look east off the beaches on Caye Caulker. So you don't have to go far to reach the barrier reef and it's totally worth your time.
Besides the barrier reef, you can also join snorkel tours that will take you a bit further north to the Hol Chan Marine Reserve and Shark Ray Alley.
These snorkel stops are a bit closer to the island of San Pedro (it's actually more of a peninsula), also known as Ambergris Caye. So if you're planning a few days in San Pedro as well, you may wish to save this snorkel trip for your time there.
From these locations you can see an abundance of marine life including sea turtles, angel fish, moray eels, nurse sharks, barracudas, lobsters, and sting rays.
That list isn't an exaggeration, I saw all of these on my snorkel trip and it was amazing.
You can see available Caye Caulker snorkeling tours by clicking the button below.
8. Explore the island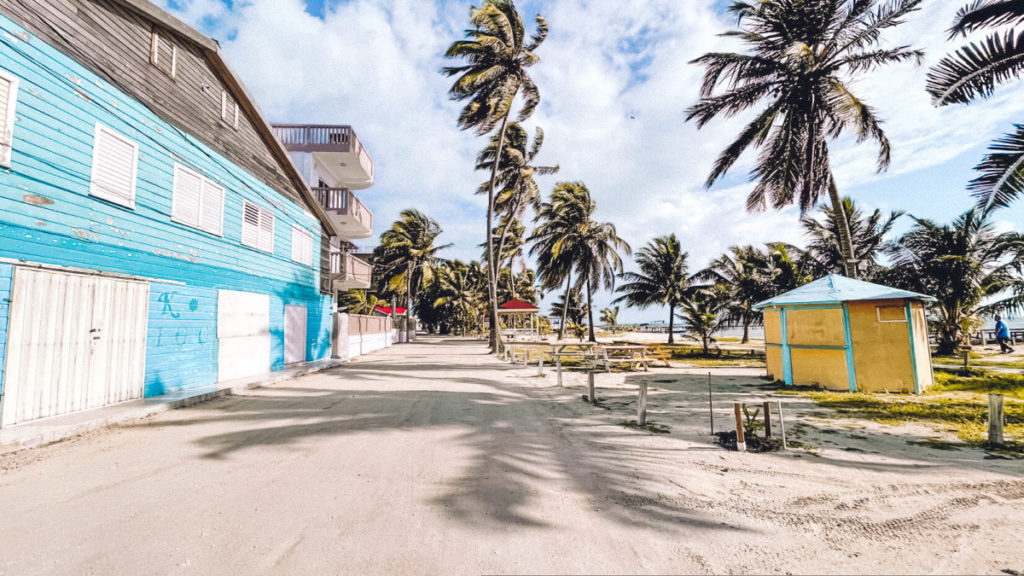 Besides all the swimming, snorkeling, and diving, be sure to spend some time just exploring the island.
That bike you rented will be perfect for cruising up and down the streets of the island. There are only three main streets that run the long way down the island, so you can make your way up and down them all.
You'll find a mix of restaurants, shops, and residential areas. If you see something interesting, stop and check it out.
Belizeans are a friendly bunch, so ask questions if you're curious. I promise, they will be all too happy to chat it up with you.
9. Dive at the Blue Hole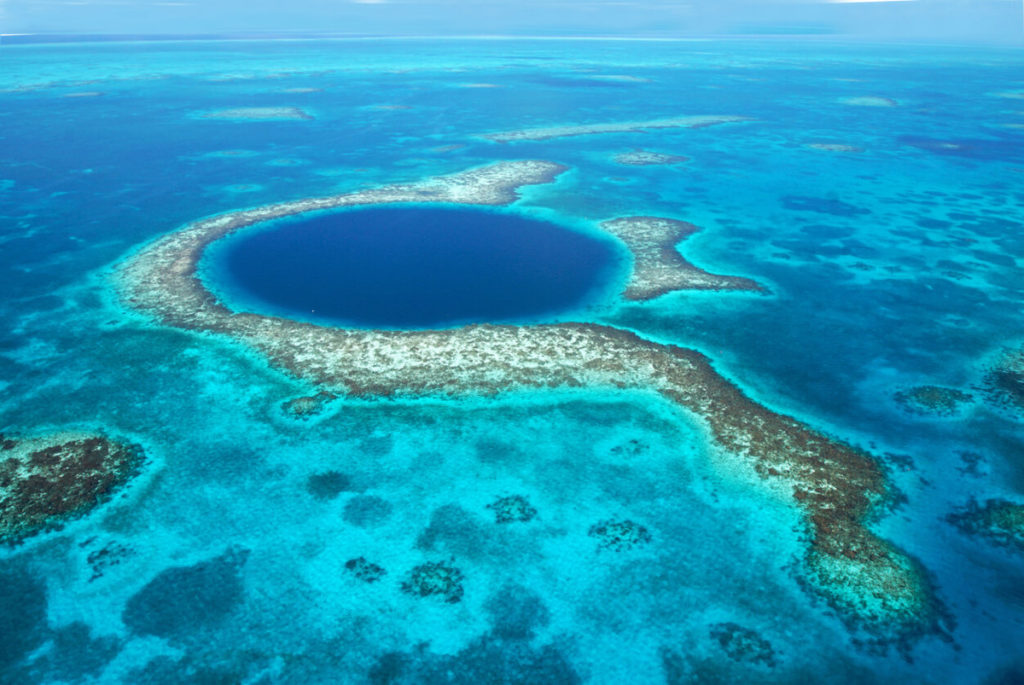 If you're a diver, then you are probably in Belize to dive the Blue Hole.
If you're not a diver, I'll tell you that the Blue Hole is one of the most popular dive sites in the world. It's a massive sink hole about 43 miles off the coast of Belize and is home to some impressive marine life.
Blue Hole dive tours are on the pricey side and will take up a full day. It takes a few hours to get out to the Blue Hole by boat and tours can only run if the weather is good.
If you're interested in diving at the Blue Hole, I recommend speaking with someone at any of the local dive shops on Caye Caulker or Belize City. I would also reach out to these dive shops before you leave on your trip so you have time to plan accordingly and check prices.
Also, I don't believe Blue Hole dive trips leave from Caye Caulker. However, you can easily take a water taxi to nearby San Pedro or back over to Belize City and join up with the boat there.
Unfortunately, I'm told snorkeling at the Blue Hole is not all that impressive. The majority of the marine life is found at a deeper level than one could view with a snorkel.
10. Watch the sunset from the Igauna Reef Inn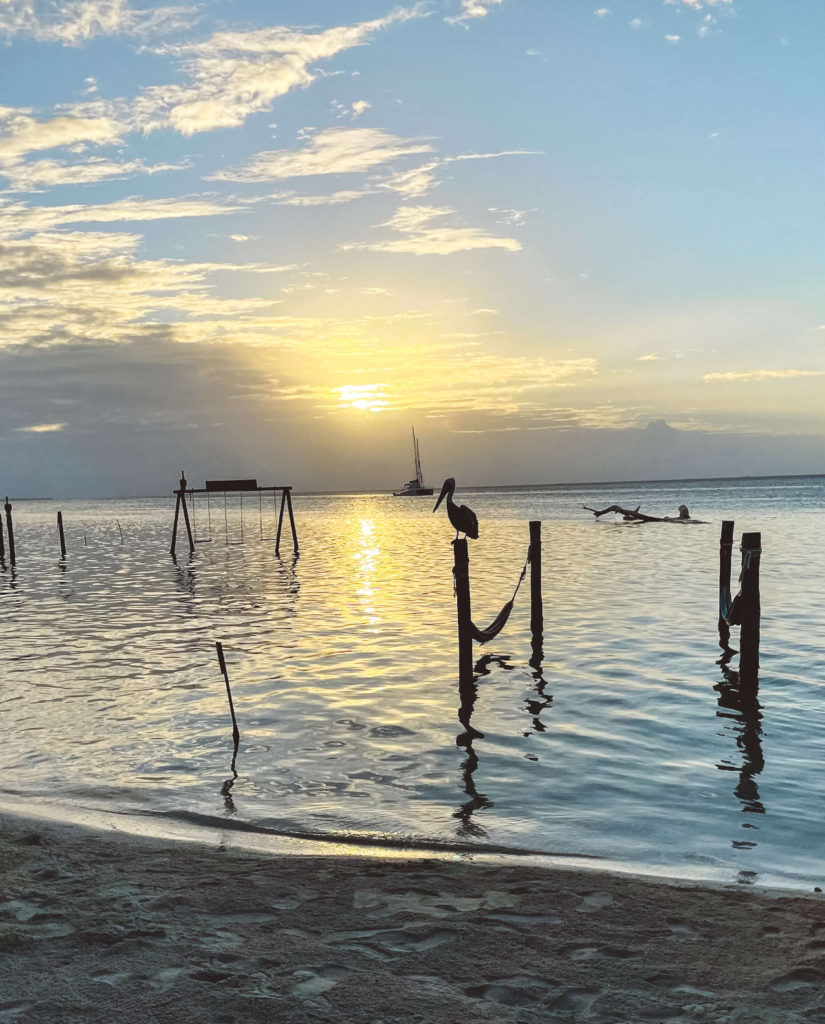 The pretty sunsets just might have been my favorite thing about Caye Caulker. In the evening, head over to the beach at the Iguana Reef Inn to watch the sunset.
They have a beautiful beach area with beach chairs, hammocks, and a small bar, all perfect for watching the sunset.
It's the perfect way to end the day, and you really can't beat the view.
I hope you've enjoyed this post on the 10 Best Things to Do in Caye Caulker Belize and that I've inspired you to plan a trip of your own. As always, thanks for reading.
Photo by Marco Antonio Reyes Guatemala was one of the most surprising destinations I've ever…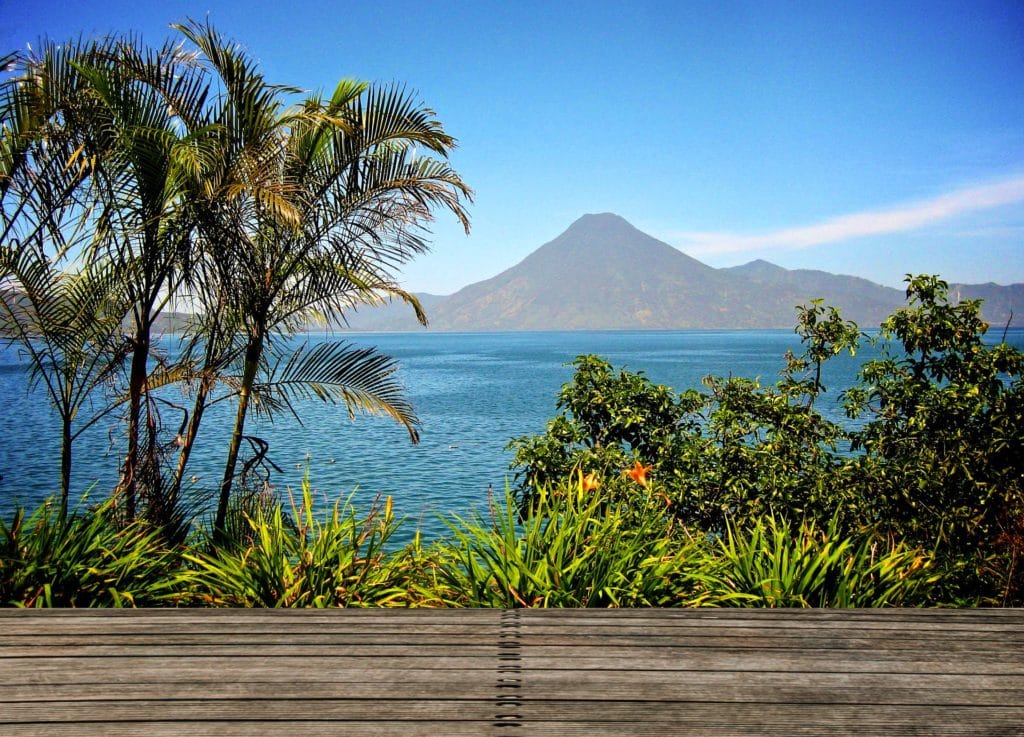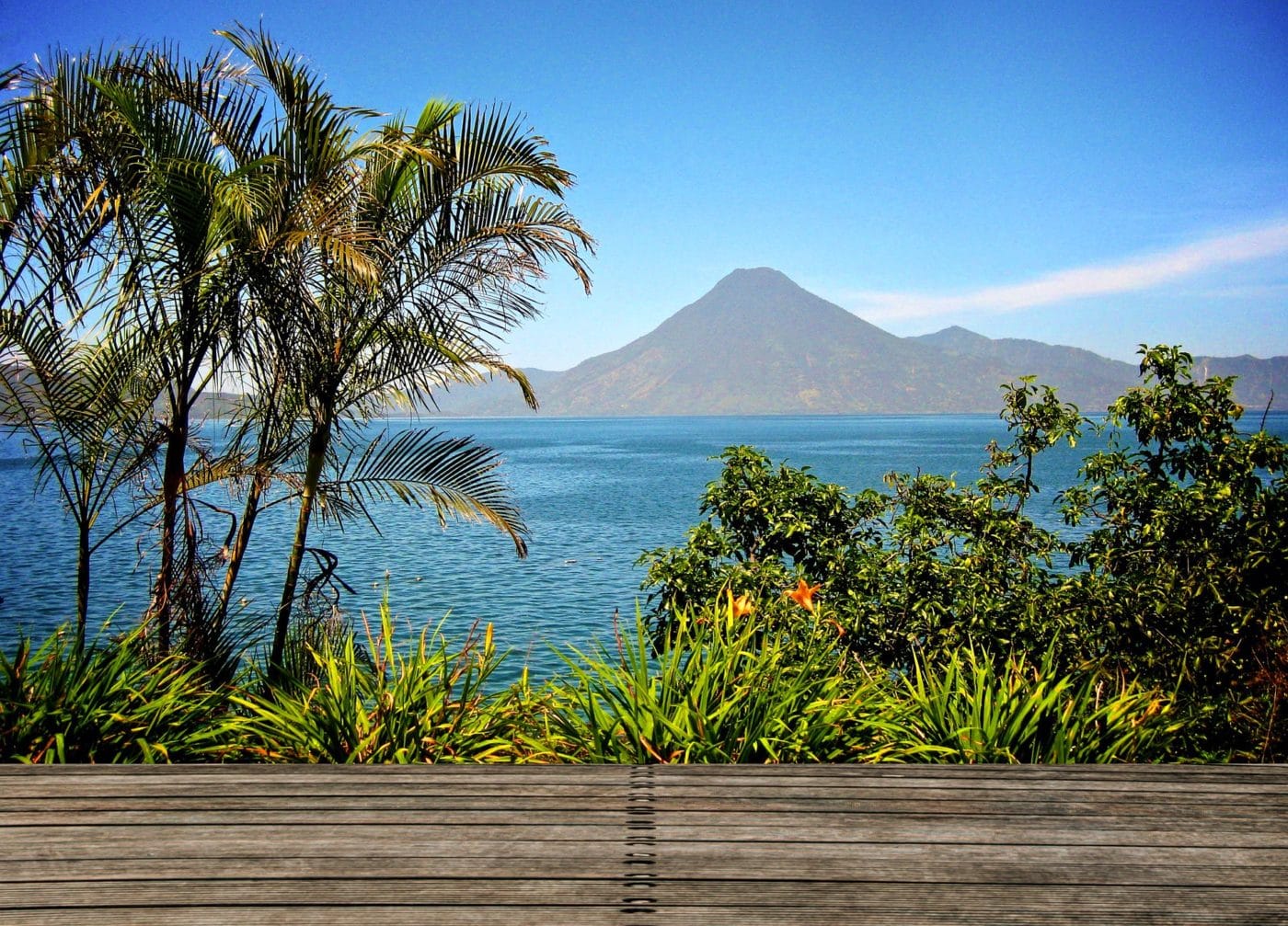 Wondering about things to do in Antigua Guatemala? Well you're in the right place. The…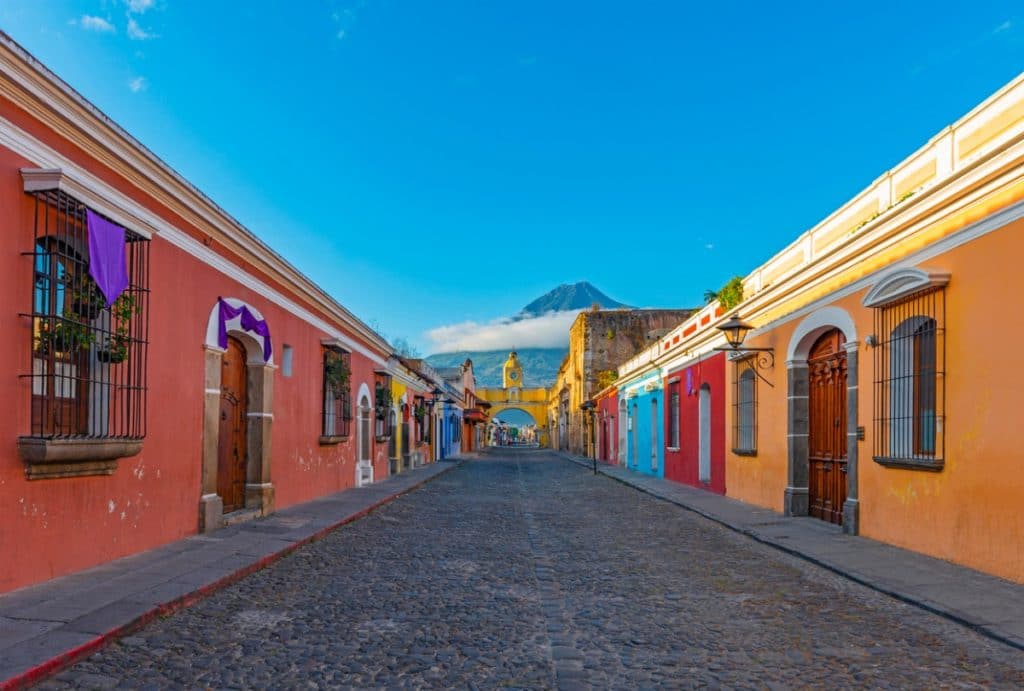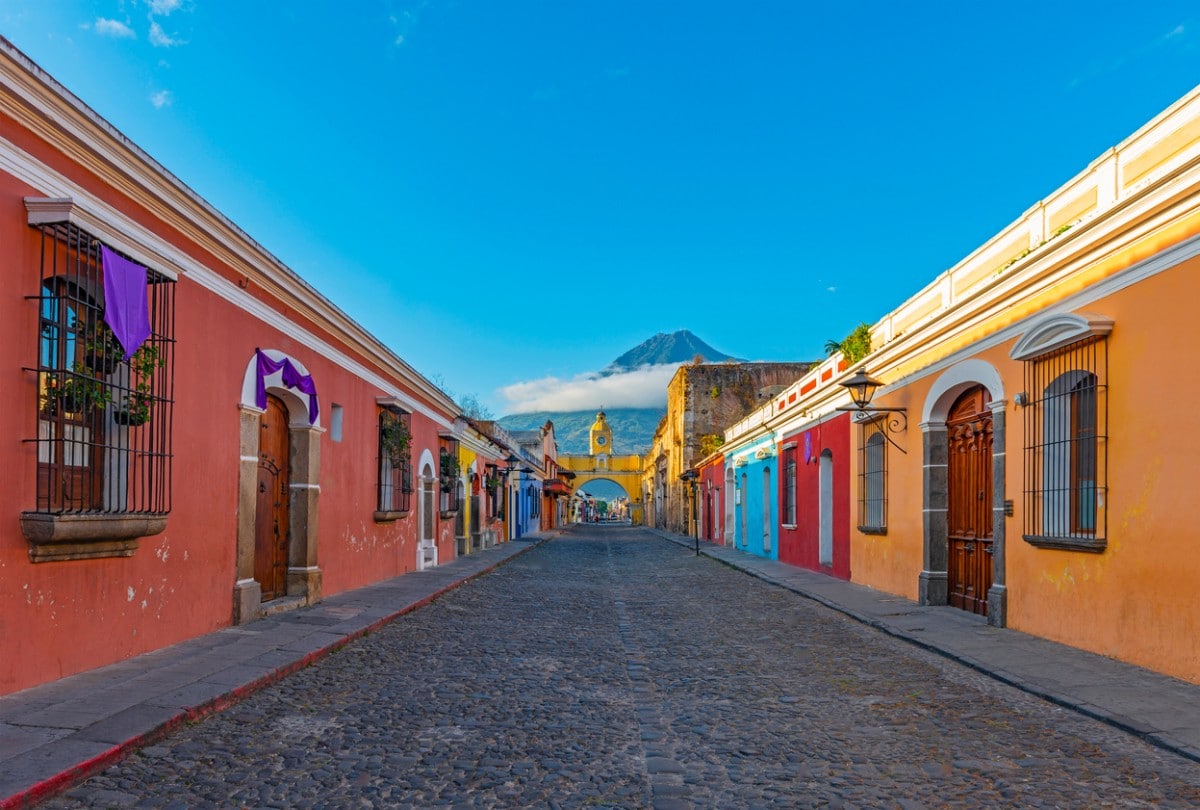 During a recent trip to Guatemala I got to spend time driving around the countryside…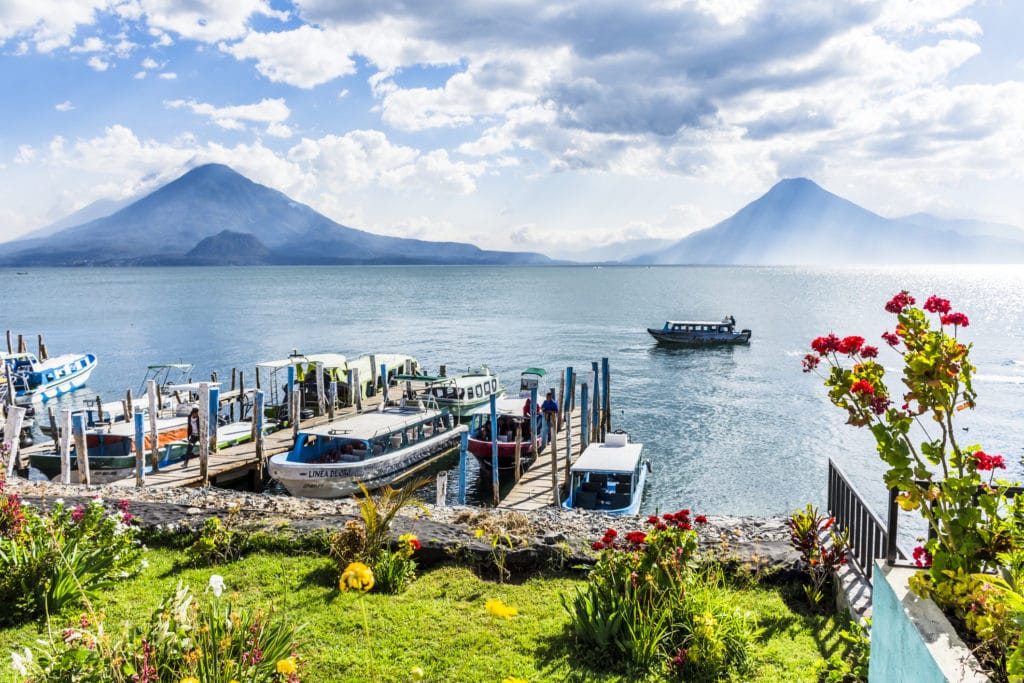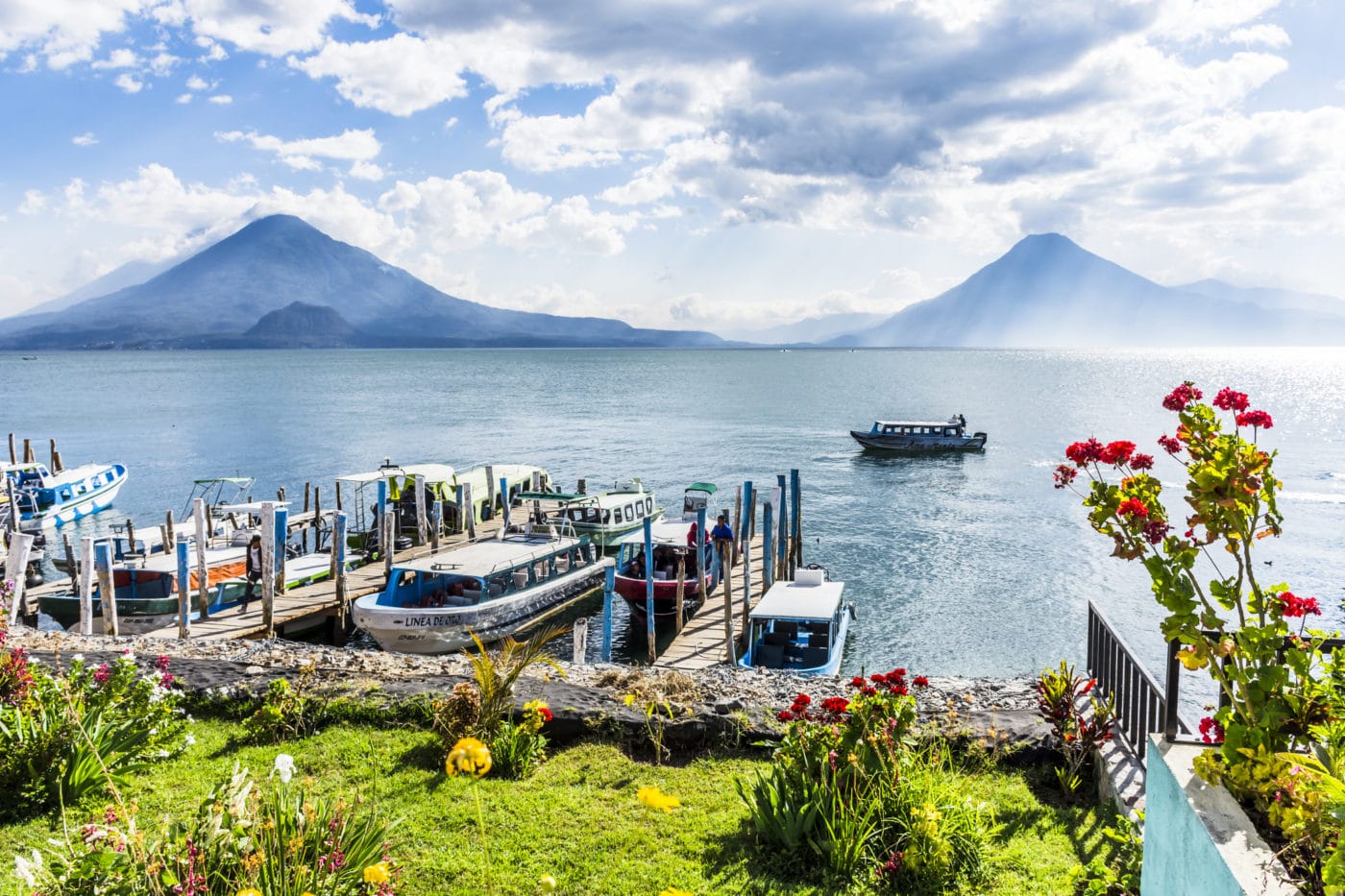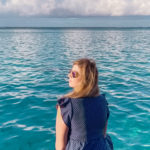 Eden Fite
Part-time Traveler | Dog Lover | Avoider of Crowds
I help busy people find creative ways to travel more.