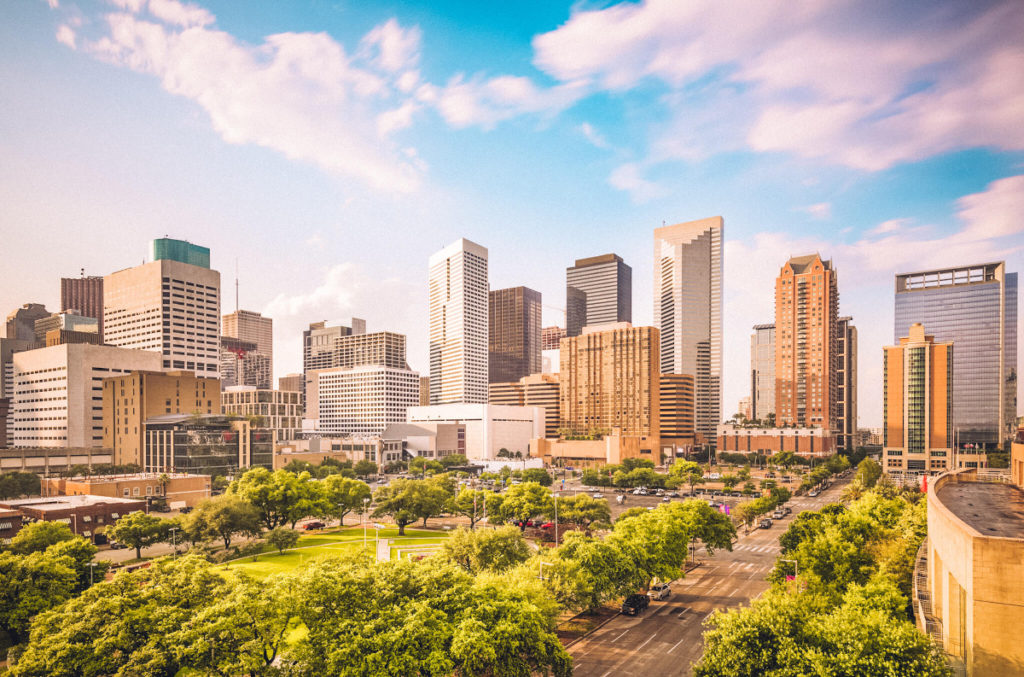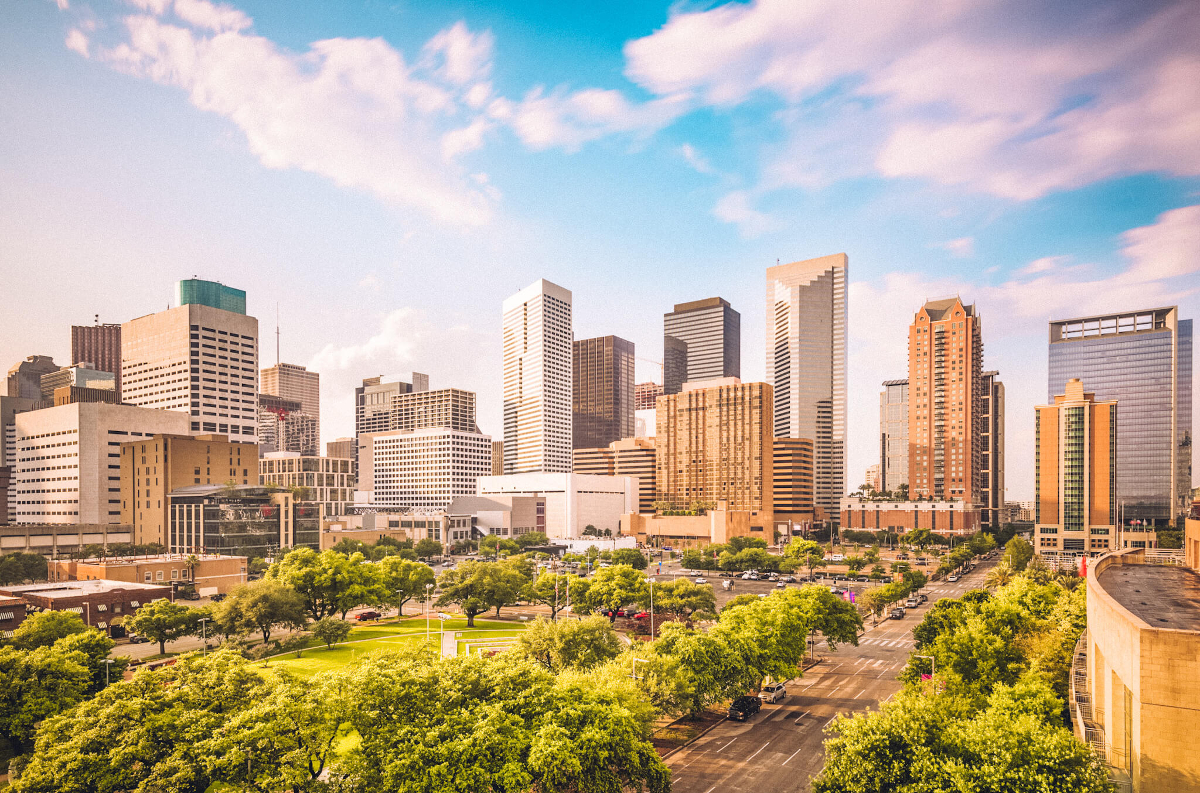 If you're looking for a fun and unique vacation idea this year, consider a Texas to Colorado road trip. Both states have tons of beautiful outdoor destinations to admire and both have big cities to explore.
You'll get to visit national parks, city parks, quirky roadside attractions, and more. This Texas to Colorado road trip itinerary starts in Houston, Texas and ends in Denver, Colorado. This trip can be completed over the course of 5 to 7 days, or longer if you have the time.
I've included nine destinations as suggestions to help you plan your trip, but you can always add more or less depending on your own interests. That's the beauty of a road trip after all, you can go where you want.
Let's get started.
Some of the links in the post are affiliate links. If you make a purchase through these links it helps to support this site at no extra cost to you.
Texas to Colorado Road Trip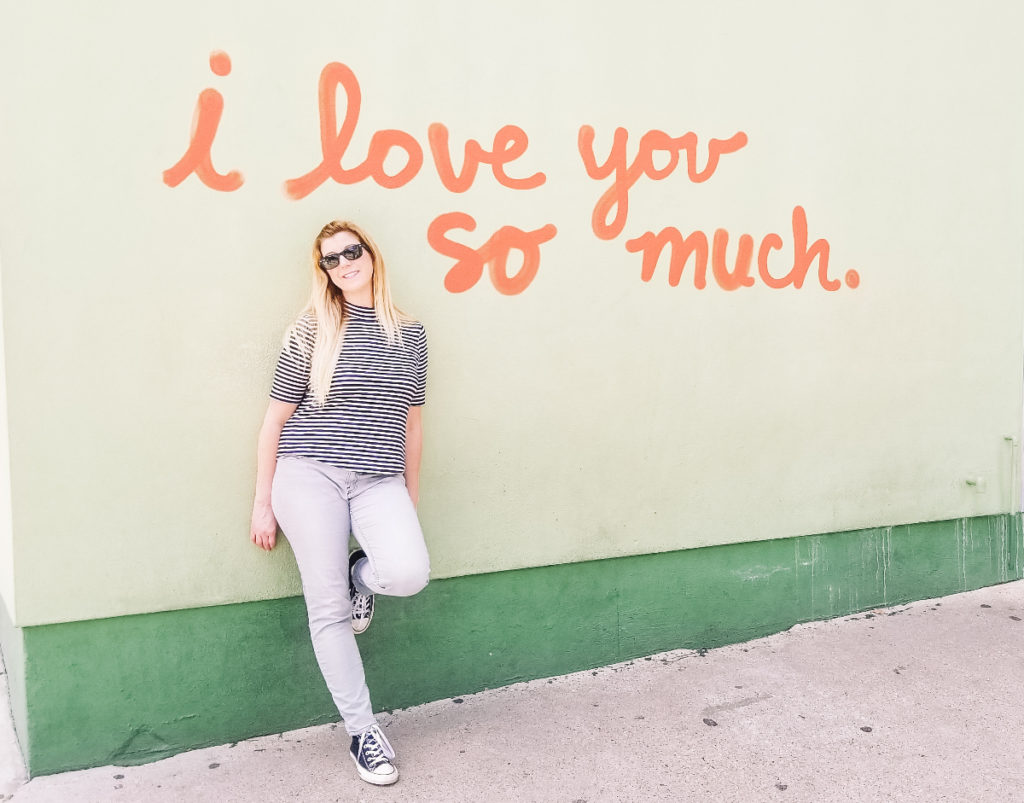 A few quick notes on this Texas to Colorado road trip.
Your Texas to Colorado road trip time will vary depending on how long you elect to spend in each destination and how much time you have for the trip.
The drive time from Houston to Denver is 16 hours without stops. I have included approximate drive times between each stop along the route so you know how long it will take to get from one destination to the next.
Consider adding additional stops, or removing some, to fit your interests. For example, if you'd much rather spend more time in Austin but don't care much to visit Houston, you can always make this an Austin to Denver road trip or just an Austin to Colorado road trip instead.
The main advantage of taking a road trip is that you get to go wherever you want. So remain flexible during the trip so you can pivot or change plans if you see something interesting.
Drive safe and have fun.
Traveling Soon? Don't forget your travel insurance.
Travel insurance is now more important than ever.
Travel insurance is probably less than you think it is. (Ex. For a week in Spain next month I'm paying less than $62.00.)
Travel insurance covers a lot more than you think it does.
It's better to have it, than need it and wish you'd bought it.
See for yourself. Check prices here.
Houston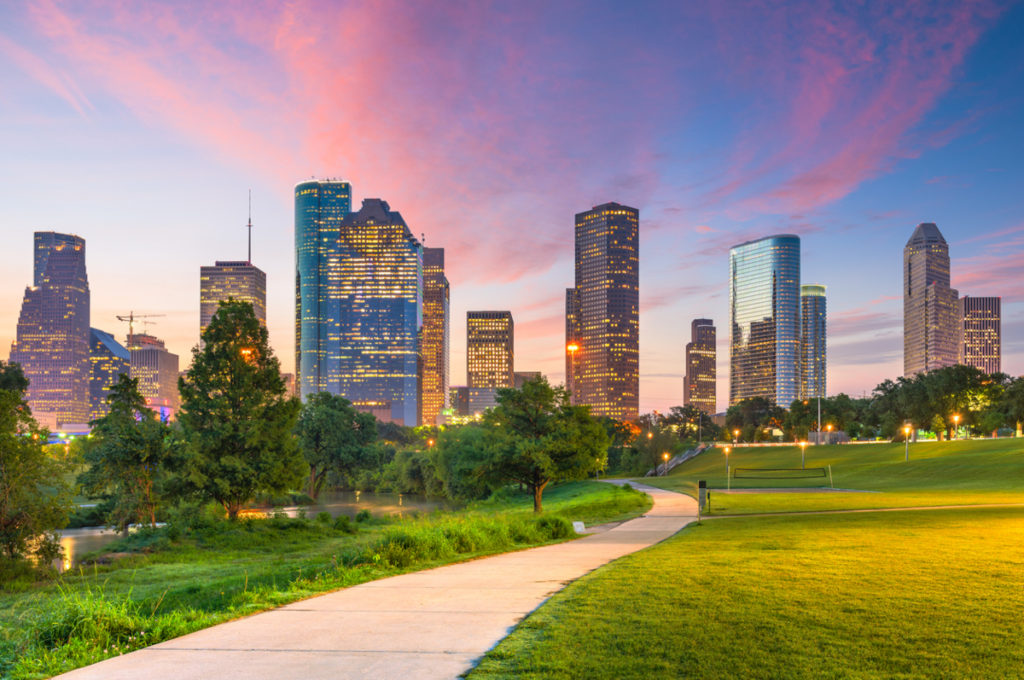 If you've never been to Houston before, I think you'll be a bit surprised by the city. Well, at least I sure was when I visited. Houston turned out to be a lot cooler than I thought it would be.
Not only does the city have fantastic restaurants and bars, but Houston also has a fun artsy side. Keep an eye out for street art and murals when you're out exploring the city.
If you have an interest in space or space exploration, don't miss the Space Center where you'll get to learn all about manned space flight. Houston is also where NASA's Mission Control is located. No, you don't get to go inside, but you will get to learn about it and see pictures.
Next Stop: Austin
Distance: 2 hours and 30 minutes
Austin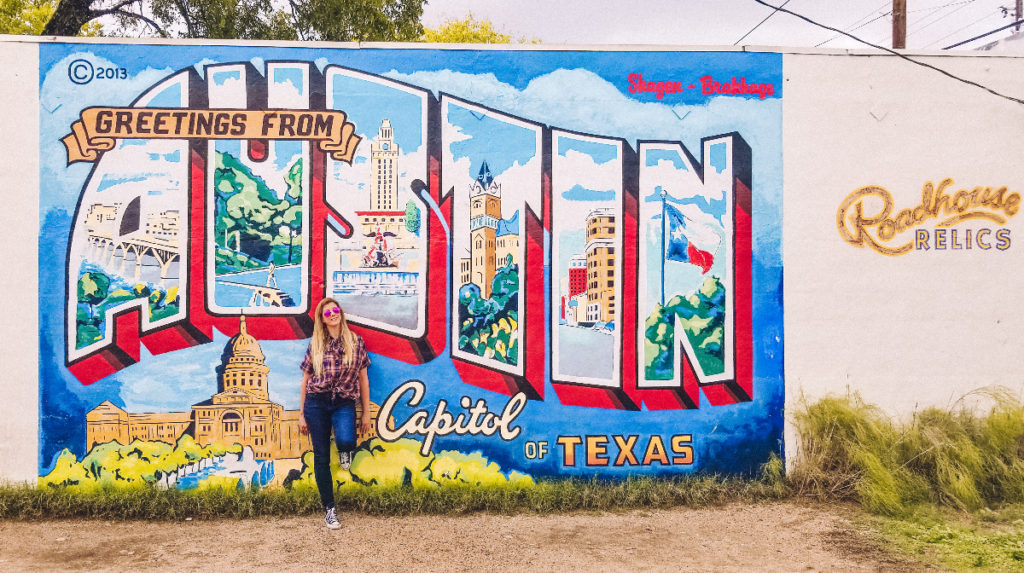 Austin is such a fun city, I think it might be my favorite road trip stop on this itinerary. You can do a lot with just one day in Austin, so plan for a good time here.
If this will be your first visit to Austin, plan to spend some time along the river that runs through the city. You can visit the parks or head out onto the water with a paddleboard or kayak. Being out on the water gives you a pretty cool perspective of the city, plus it's just fun.
You'll also definitely want to try some of Austin's restaurants and food trucks. You'll find food truck lots all around the city with several food trucks to choose from at each lot. I recommend ordering small plates at each so you can try as many as possible. Or just share with your friends.
As for restaurants, you'll find plenty of great options along Congress Avenue just across the bridge from downtown Austin. I personally loved Torchy's Tacos and Home Slice Pizza.
If visiting after summer 2021, you can aslo try to catch a concert at any one of Austin's many live music venues. You'll easily have dozens of options to choose from on any given night, from big acts to local bands.
In the evenings, don't miss your chance to see the bats emerge from the Congress Avenue bridge. Yes, that's right. I'm recommending you visit a bridge to see bats. If you haven't heard of the Austin bats, let me explain.
Each night between March and September, spectators line the Congress Avenue Bridge at sunset to watch thousands of Mexican Free-Tailed bats emerge from under the bridge for feeding time.
The bats can emerge anytime from about 7:30 p.m. to 9:45 p.m., and it takes about 40 minutes for all the bats to emerge once they get going. It sounds like a weird thing to want to see, but it's actually pretty interesting. Try to catch the bats if you can.
Next Stop: Dallas
Distance: 3 hours
Dallas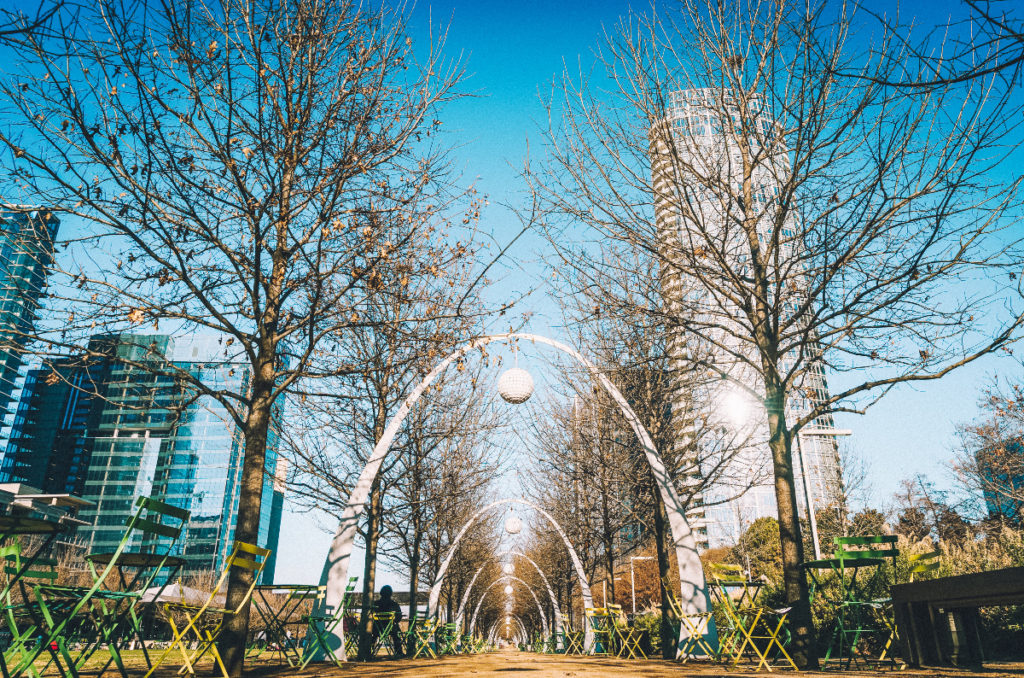 Dallas is a big city with an equally large personality. The city has tons of great restaurants and bars, dozens of excellent museums, along with lots of city parks and outdoor attractions.
If visiting for just one day, I recommend getting up early to visit the city's parks and musuems. Then head to the Dallas Arts District for lunch and to see local street art.
In the evenings, you will not want to miss your chance to try Texas style BBQ. Ask a local where their favorite barbecue place is and go there. Locals always know the best spots.
Next Stop: Palo Duro Canyon State Park
Distance: 6 hours
Palo Duro Canyon State Park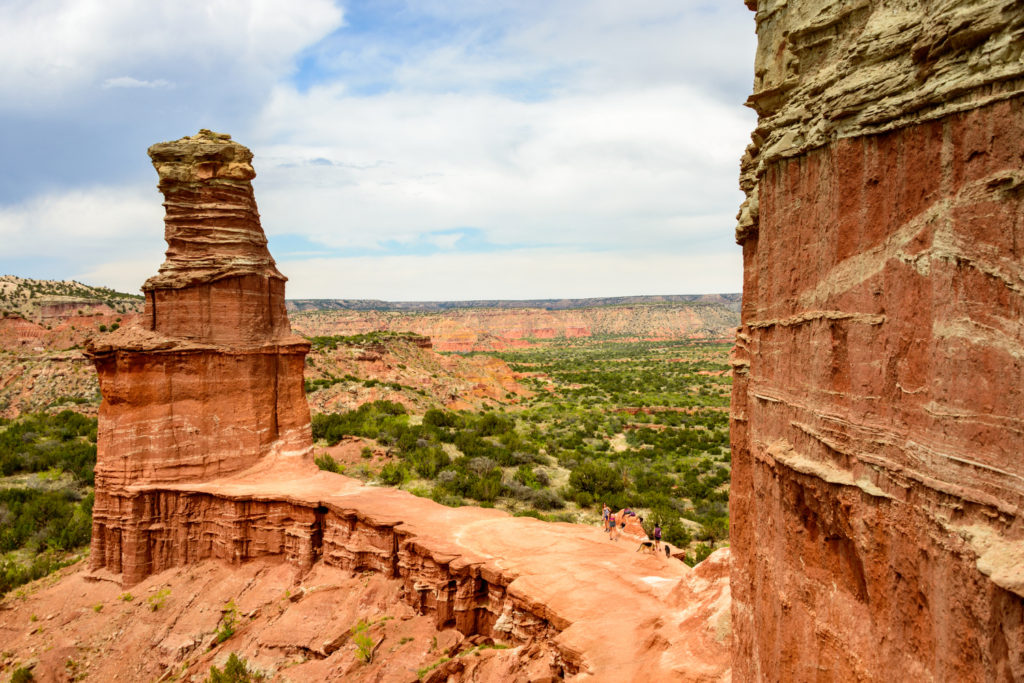 Palo Duro Canyon State Park is a massive canyon running about 120 miles long and is the second largest canyon in the United States. The Grand Canyon is obviously the first.
Visitors to Palo Duro Canyon State Park can enjoy hiking, biking, stargazing, horseback riding, camping, and even glamping. It's a beautiful place to spend the night if you're looking for an overnight location. Just be sure to make those reservations early.
If you'd like to make Palo Duro Canyon a quick stop, you can always stop by just for the views. You'll find plenty of overlooks inside the park from which to admire the canyon.
If you have extra time, you can also pay a visit to Caprock Canyons State Park to see the many bison that roam the fields there. Caprock Canyons is about 90 minutes from Palo Duro. You'll want to make this stop after leaving Dallas.
Next Stop: Amarillo
Distance: 3 hours
Cadillac Ranch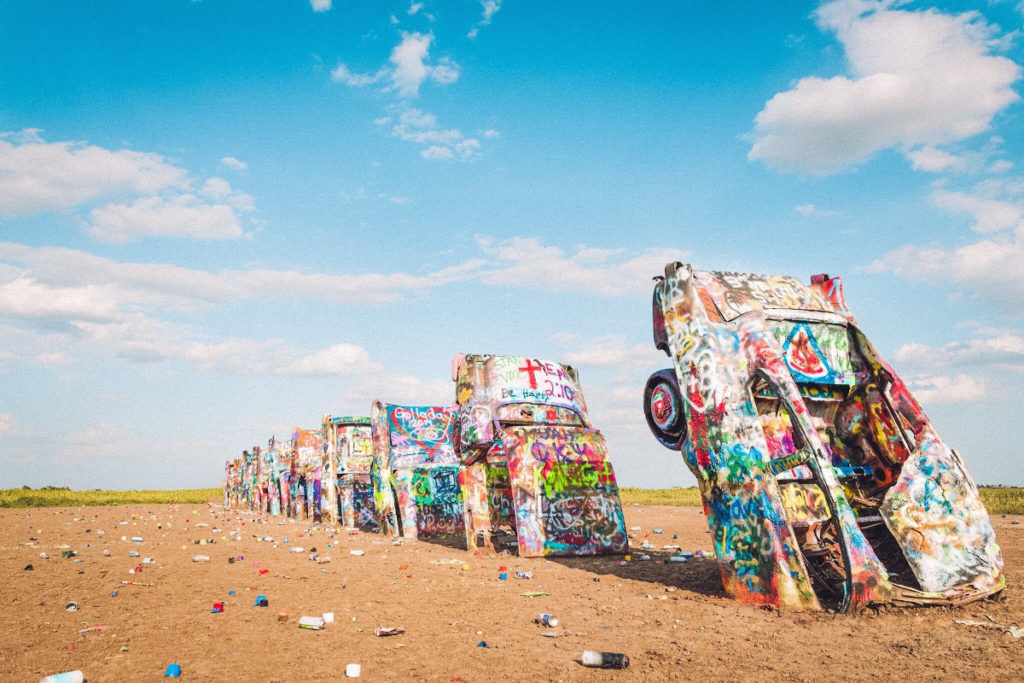 Cadillac Ranch is a famous roadside attraction located just a short drive from Amarillo, Texas along the historic Route 66.
Cadillac Ranch is a public art installation with 10 Cadillacs buried head first into the dirt. Visitors often bring spray paint to spray on the cars during their visit. It's also a popular spot for photos.
A visit to Cadillac Ranch will only take a short time, but it's a quick fun stop nonetheless.
Next Stop: Capulin Volcano National Monument
Distance: 3 hours
Capulin Volcano National Monument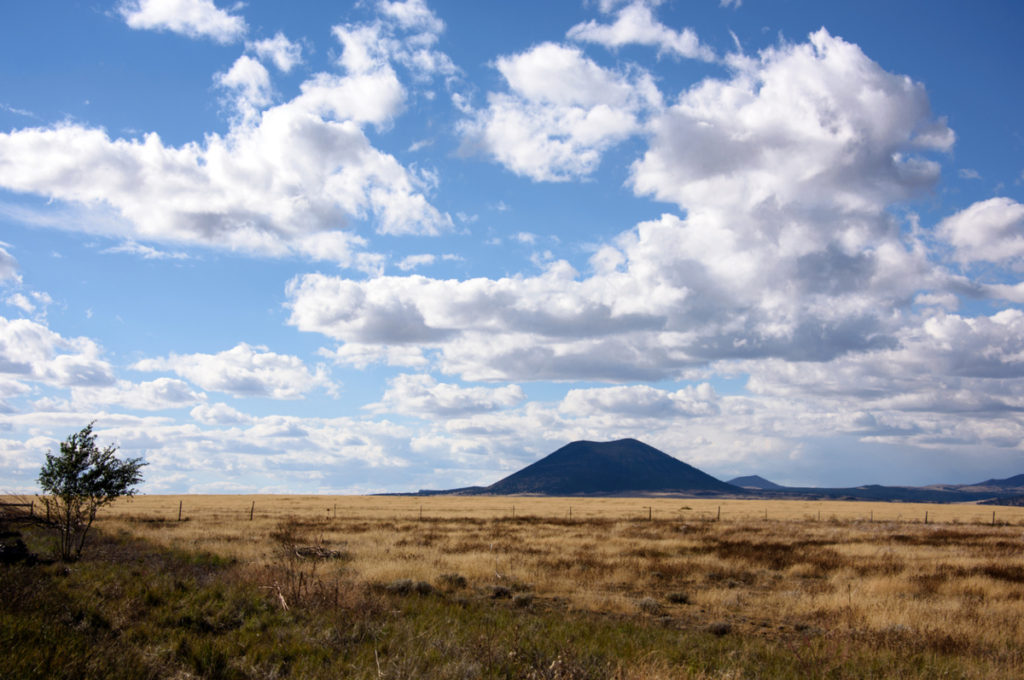 Capulin Volcano National Monument is located in northeastern New Mexico and is home to an extinct cinder cone volcano.
Visitors to the park can hike or drive up to the rim of the volcano to see views of the mouth of the volcano and surrounding area. Once at the rim, you can hike into the mouth of the volcano as well.
The park also has a visitor center where you can learn about the history of the Capulin Volcano and the volcanic surrounding area.
A visit to Capulin Volcano National Monument makes for a quick stop, but is a fun and interesting way to break up the drive.
Next Stop: Great Sand Dunes National Park
Distance: 3 hours
Great Sand Dunes National Park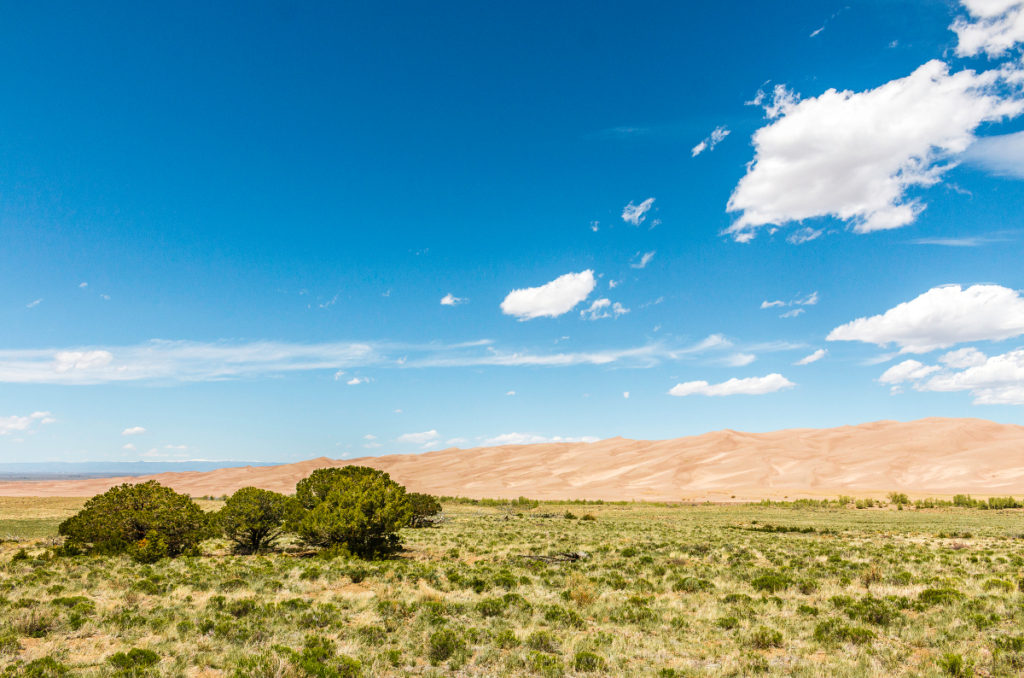 Great Sand Dunes National Park has some of the largest sand dunes you'll find anywhere in the world. If you're like me and love desert landscapes, you're going to just love Great Sand Dunes National Park.
One of the most fun things to do here is go sledding down the dunes. You'll want to bring a saucer shaped sled with you as they are not sold or available to rent inside the park. Do not worry if you didn't pack your saucer, you'll find sleds for sale all around the town just outside the park.
I also recommend bringing goggles with you when you visit. They are useful when sledding down the dunes, but also if you happen to be visiting on a windy day.
Visitors to Great Sand Dunes National Park can also enjoy hiking, nature walks, photography and stargazing. The park is open 24 hours a day, 7 days a week, so you can arrive anytime.
If you have an extra day or two and want to visit another national park in Colorado consider heading west about four hours to Mesa Verde National Park. This park is known for its many ancient cliff dwellings and pueblos.
If heading north towards Garden of the Gods, consider taking a side trip to Royal Gorge Bridge and Park about 2 hours and 30 minutes north. This park is home to the country's highest suspension bridge, a zipline, and sky coaster.
Next Stop: Garden of the Gods
Distance: 3 hours
Garden of the Gods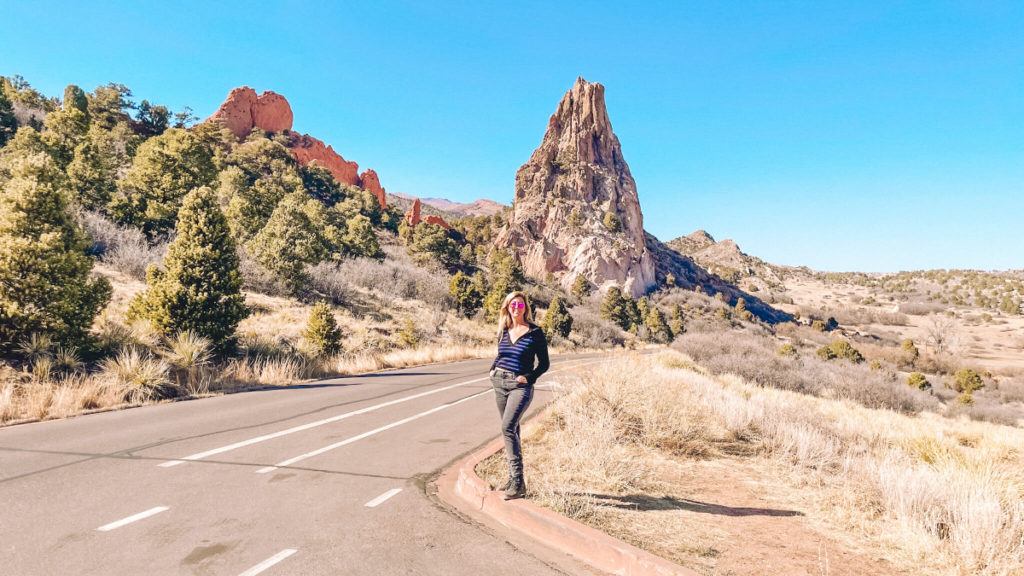 Garden of the Gods is a beautiful and rather unexpected city park located in Colorado Springs. The park is known for its many huge 300 feet tall sandstone rock formations. These sandstone rock formations were not native to this area, so they really stand out when you first approach the park.
Garden of the Gods has over 15 miles of trails weaving through the various sandstone formations which makes the park an excellent location for hiking, running, or simply going for a walk in a beautiful place.
The park is also a popular place for photography and rock climbing. For the best photos, arrive early or get creative with your angles to avoid the crowds.
I recommend stopping at the Garden of the Gods Visitor Center before you head to the park. Admission to the visitor center is free and you'll get to learn more about the park and local area.
Garden of the Gods park is currently open daily from 5:00 a.m. to 10:00 p.m.
If you're looking for other things to do while in Colorado Springs, consider heading over to Pikes Peak for a little outdoor adventure or Manitou Springs to soak in the mineral hot springs or see the Manitou cliff dwellings.
Next Stop: Denver
Distance: 1 hour 15 minutes
Denver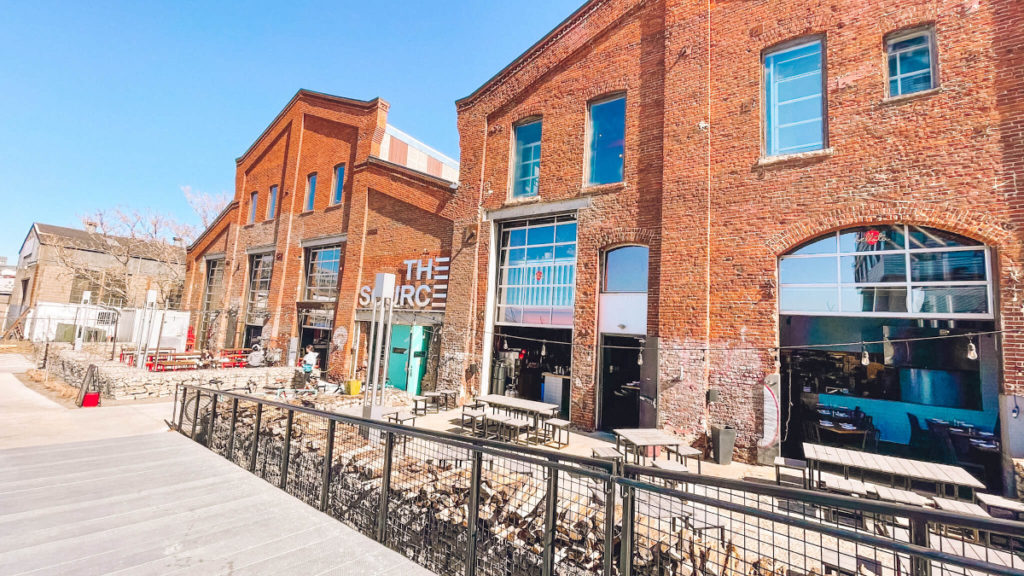 Denver is such a fun city and the perfect place to end your Texas to Colorado road trip.
If this is your first visit to Denver, I recommend staying near downtown. This way you'll be close to all the best restaurants and bars. You'll also be close to the ballpark and the Arts District, both of which you should visit while in town.
If you're in town in late 2021 and beyond, check the calendar for events at Red Rocks Ampitheatre, probably one of the coolest places to see live music in the United States.
If you're looking to spend some time outdoors, head to Denver's City Park, a 300 acre public park located just east of downtown. The park is home to paved trails, two lakes, the city zoo and the Denver Museum of Nature and Science.
In the evenings, head out on a self-guided brewery tour or perhaps join a guided brewery tour instead.
I hope you've enjoyed this Texas to Colorado Road Trip Itinerary and that I've inspired you to plan a trip of your own. If you'd like to support this blog please consider sharing this post. Thanks for reading.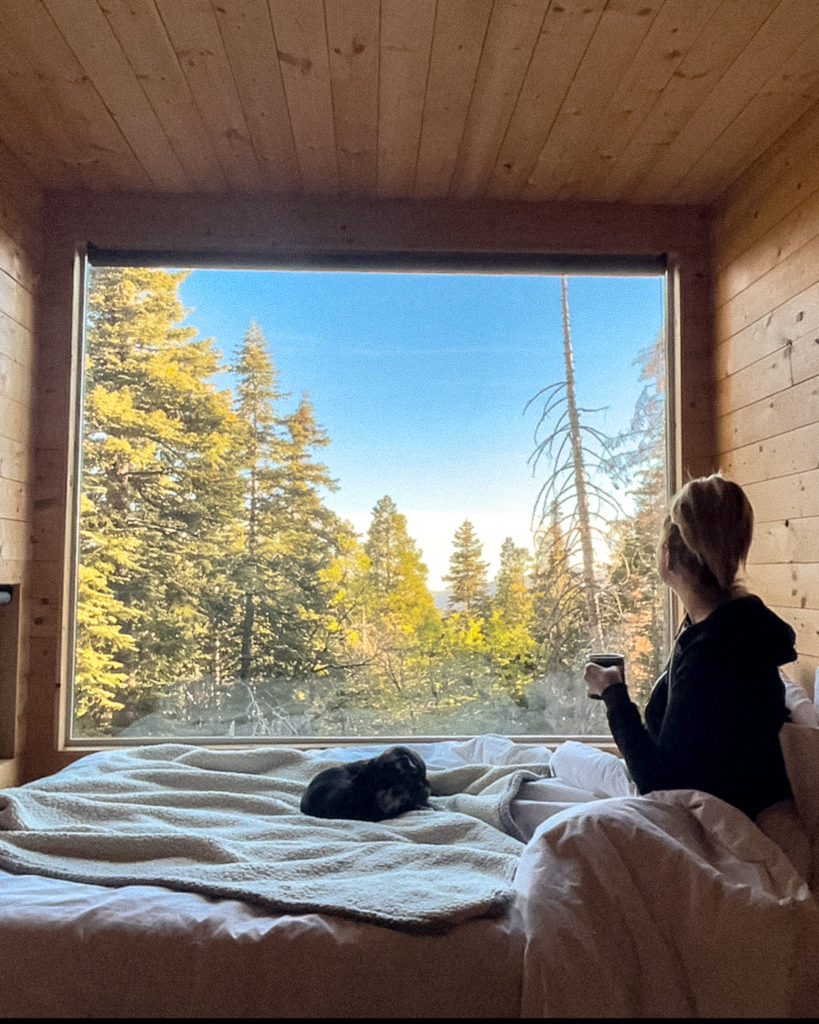 Is Getaway House Big Bear is worth the hype? Let's find out. Just last week I booked a last minute stay at Getaway House …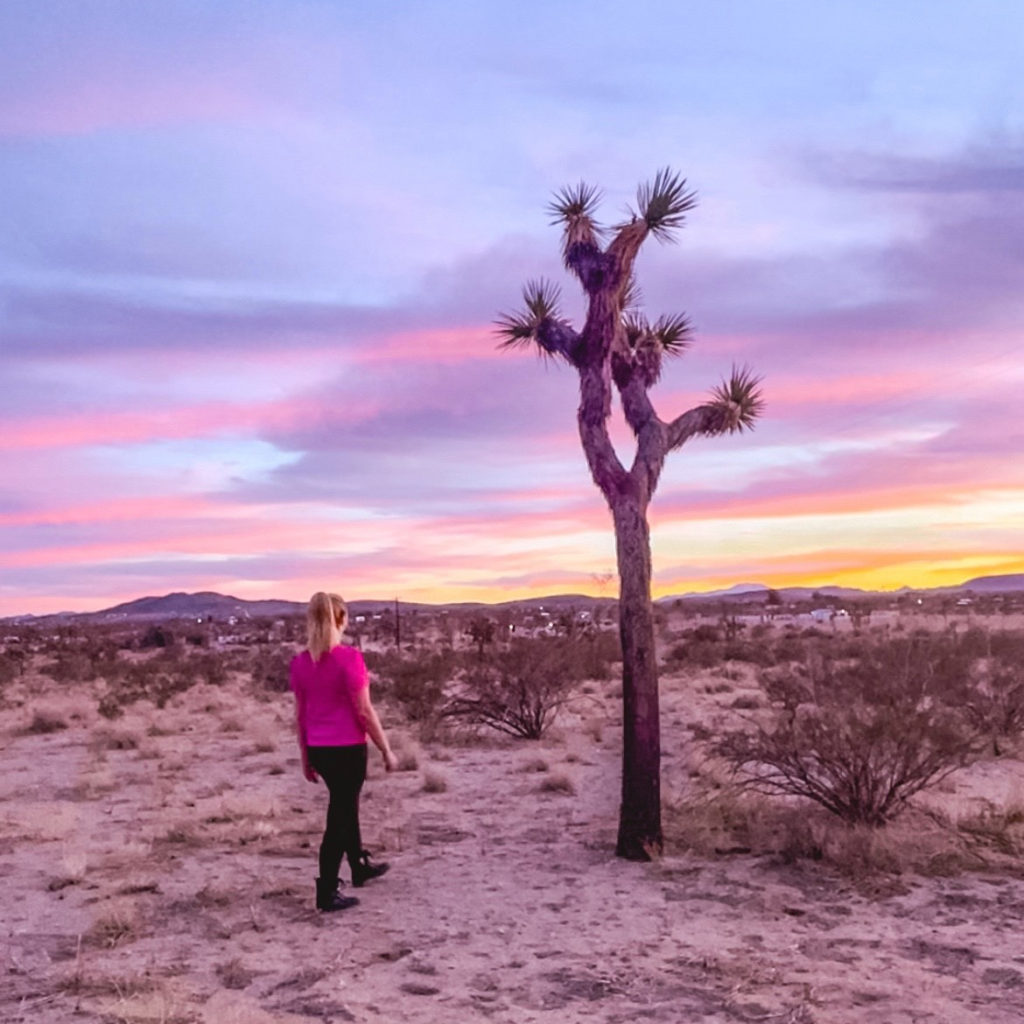 While the best time to visit Joshua Tree National Park depends on what you're looking for, there are a few important considerations when planning your …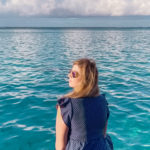 Eden Fite
Part-time Traveler | Dog Lover | Avoider of Crowds
I help busy people find creative ways to travel more.