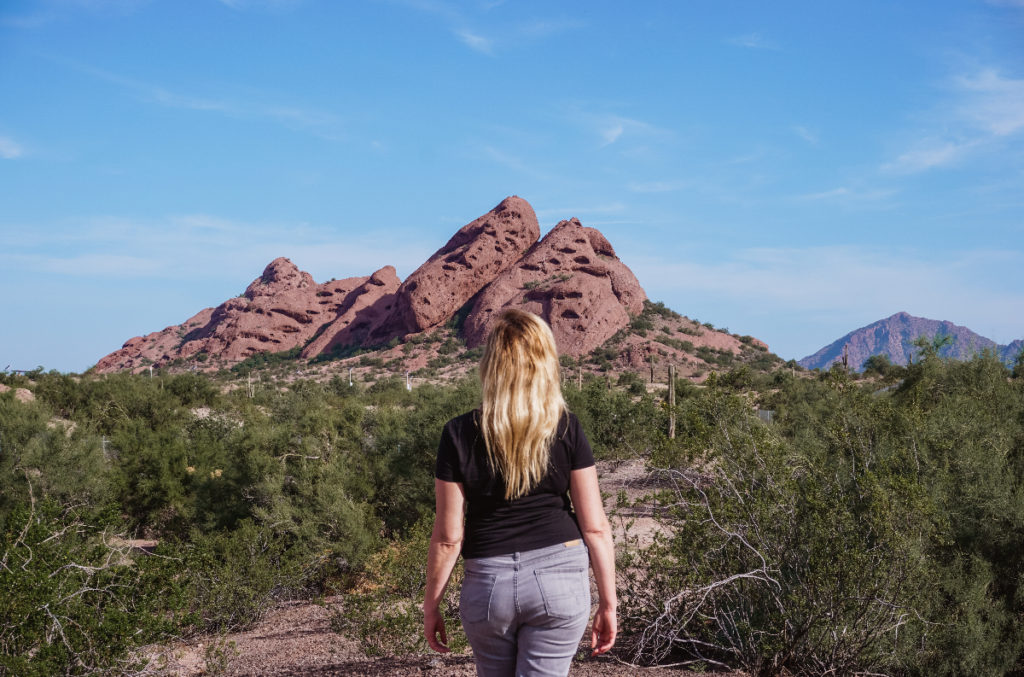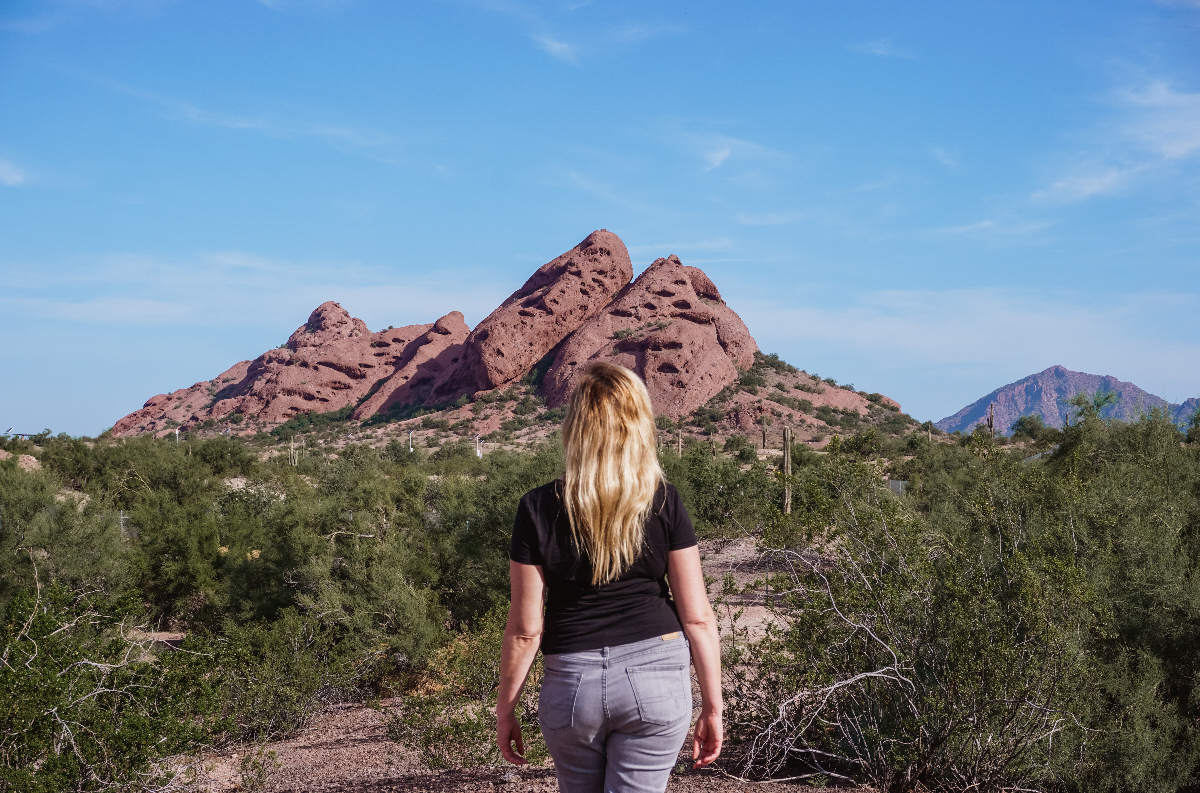 This guide to the Top 10 Fun Things to Do in Phoenix Arizona will help you plan your first visit to this lively and in my opinion, very underrated capital city.
While Phoenix has not always been a popular tourist destination, the city has been undergoing many changes in recent years making it a wonderful place to visit for art, culture, outdoor adventures, and a pretty darn good restaurant scene.
Having visited Phoenix and the surrounding area many times over the past several years, I've compiled some of the area's biggest attractions. I've also included several of my own favorite things to do in Phoenix and as always, left out some activities I just didn't find that interesting.
Whether you plan to stick around the city for a while or you're just in town before embarking on an Arizona road trip, you can find all the best things to do below in this Phoenix itinerary.
I also made a video about my favorite fun things to do in Phoenix which you can find at the bottom of this post.
Some of the links in the post are affiliate links. If you make a purchase through these links it helps to support this site at no extra cost to you.
Things to Do in Phoenix Arizona
As mentioned above, I've visited Phoenix many times. There's just something about that Arizona sun that keeps drawing me back again and again. In fact, as I write this I'm planning yet another visit to the state in just a few weeks.
While there are at least 100 things to do in Phoenix, I limited this guide to the things I personally enjoyed. After all, there are only so many museums one can go to in a single trip. I include three down below, but I promise they're cool.
Anyways, I tried to stick to the more unique things to do in Phoenix, so if you choose to do any of these things, I think you'll have a really good time.
If this is your first visit to Phoenix I recommend at least two full days. This should give you enough time to get in a good mix of activities and get to know the place a little.
If you have extra time, there are also some great day trips from Phoenix that I strongly recommend adding to your itinerary. Sedona and Scottsdale are two of my favorites.
Traveling Soon? Don't forget your travel insurance.
Travel insurance is now more important than ever.
Travel insurance is probably less than you think it is. (Ex. For a week in Spain next month I'm paying less than $62.00.)
Travel insurance covers a lot more than you think it does.
It's better to have it, than need it and wish you'd bought it.
See for yourself. Check prices here.
1. Musical Instrument Museum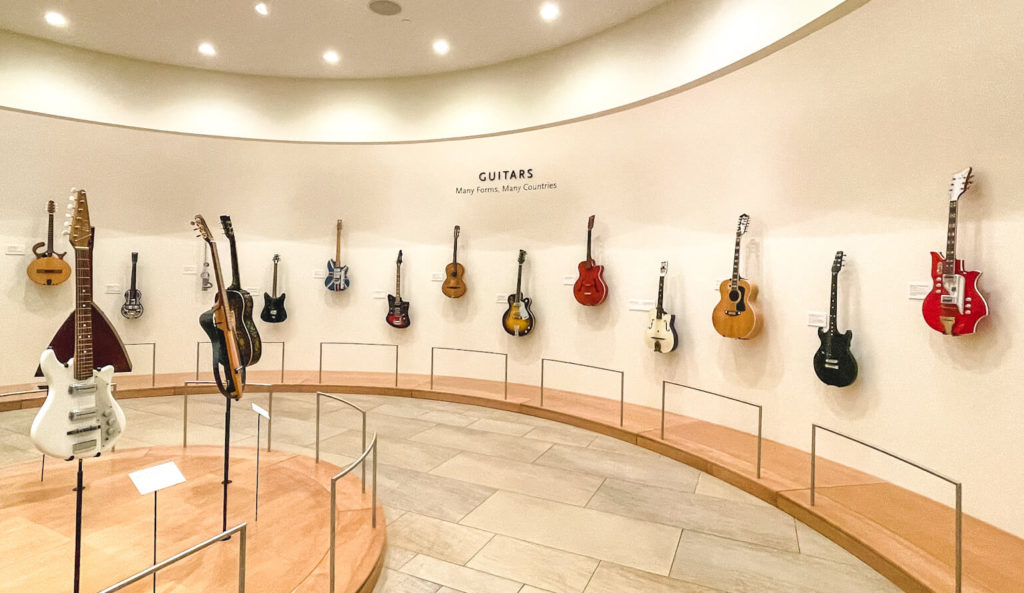 The Musical Instrument Museum in Phoenix surprised the heck out of me. I mean, I knew it would be kinda cool since I'm a huge music fan, but this place was just amazing.
If you're a fan of music, especially music and travel, then this is the place for you.
The museum features musical instruments from nearly every country on the planet with the various exhibits broken up by continent, then by country.
Each country exhibit features an introduction to each nation's traditional instruments, notable musicians, relevant clothing and fashion items, and a video with music from selected local musicians.
When you purchase your ticket at the museum entrance you receive a headset to wear as you explore the exhibits. As you walk past the various exhibits, your headset will automatically play the music from the exhibit you're looking at.
It's really cool and a fun way to make the museum more interactive. Plus, it's nice to actually hear the instruments you're looking at.
This museum is rather large, so I would plan at least two hours for your visit. If you're really into music, you may even wish to stay longer.
The Musical Instrument Museum is open daily from 9:00 a.m. to 5:00 p.m. Admission for adults is $20 and it's worth every penny.
2. Phoenix Art Museum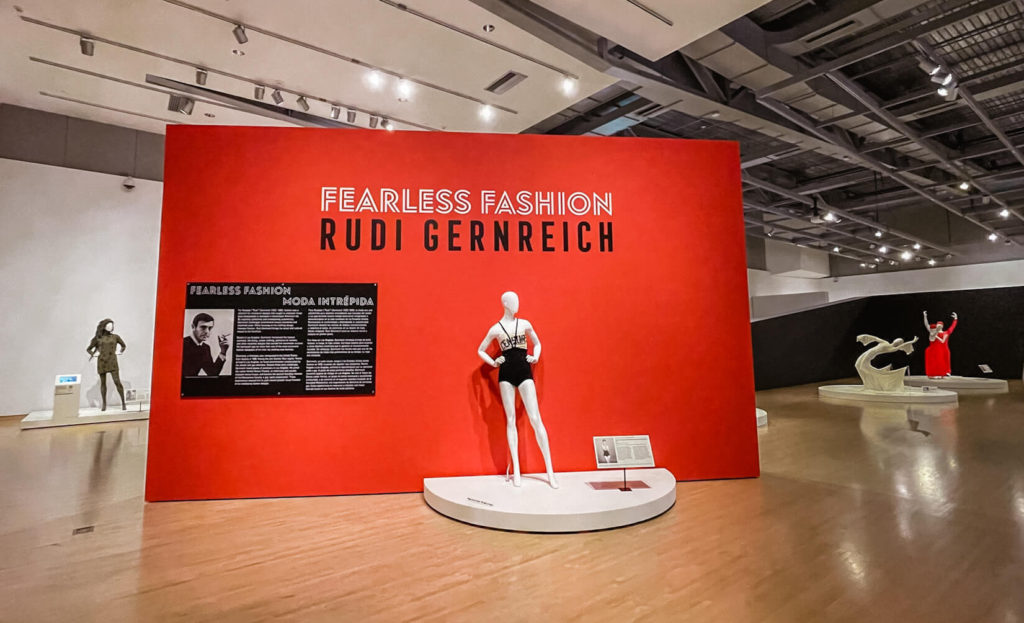 This was my second visit to the Phoenix Art Museum and I enjoyed my visit even more this time around.
The museum is currently featuring an exhibit on fashion designer Rudi Gernreich called Fearless Fashion. As a former fashion design student, I found this exhibit extremely interesting, not to mention inspiring.
The various exhibits explore the many stages of his fashion career with some background on the inspiration for his designs at the time.
Those not interested in fashion will still have plenty to see at the Phoenix Art Museum. The museum has galleries on multiple levels with a variety of exhibits.
I find the exhibits here to be well curated and unique, so it's always a fun stop while in Phoenix. Plus, it's a great way to escape the heat if you're visiting during the hotter months.
The Phoenix Art Museum is open Wednesday through Sunday. The galleries open at 10:00 a.m. Adult admission is $23 but they occasionally have discounted days. During my visit I got in for free just for having a Bank of America card.
3. Papago Park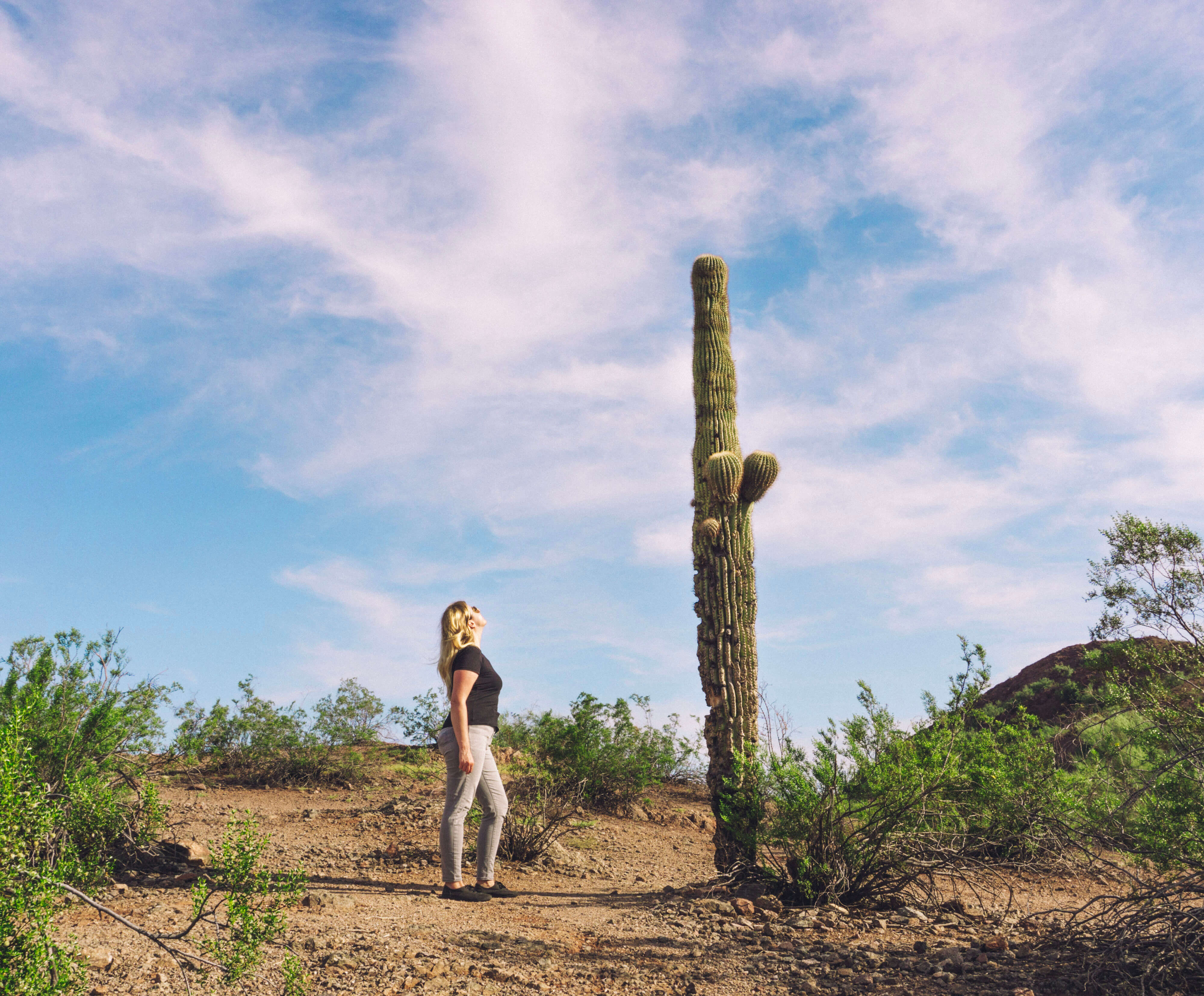 Okay, not gonna lie. I loved Papago Park, but not for the reasons most people do. The park is home to a few very popular area attractions, two of which I discuss below. However, that's not what I liked so much about the place.
Inside Papago Park you'll find Hole in the Rock (discussed below), Desert Botanical Garden (also discussed below) and the Phoenix Zoo (definitely not discussed below), all of which draw visitors to this park.
What I loved about this park is its incredibly beautiful desert landscape. I loved that you could find a place like this so close to the city.
Papago Park is also lined with about a dozen or so hiking trails. Most of the trails are easy and relatively flat. Just be sure to get started early to beat the heat in the warmer months.
I personally explored the trails near Hole in the Rock and had fun taking pictures with all the cacti. Here are a few trail options you can choose from at Papago Park:
Crosscut Canal Path – Easy – 1.4 miles
Hole in the Rock Trail – Easy – 0.2 miles
Nature Trail – Easy – 0.5 miles
Ranger Office Loop Trail – Easy – 0.6 miles
You can find trail maps and longer descriptions of each of these hikes at the Papago Park website.
For any of these hikes be sure to bring lots of water, wear a hat, and get started early in the morning or later in the evening if you'd prefer to avoid the desert heat.
I also recommend bringing your camera. It's beautiful there.
If you have additional time after visiting Papago Park, consider heading over to the Pueblo Grande Museum Archaeological Park. The Pueblo Grande Museum is located just outside Papago Park and is located on a 1,500 year old archaeological site once inhabited by the Ancestral Sonoran Desert People.
This is a really interesting place to visit and a great way to learn about the history of the area.
4. Hole in the Rock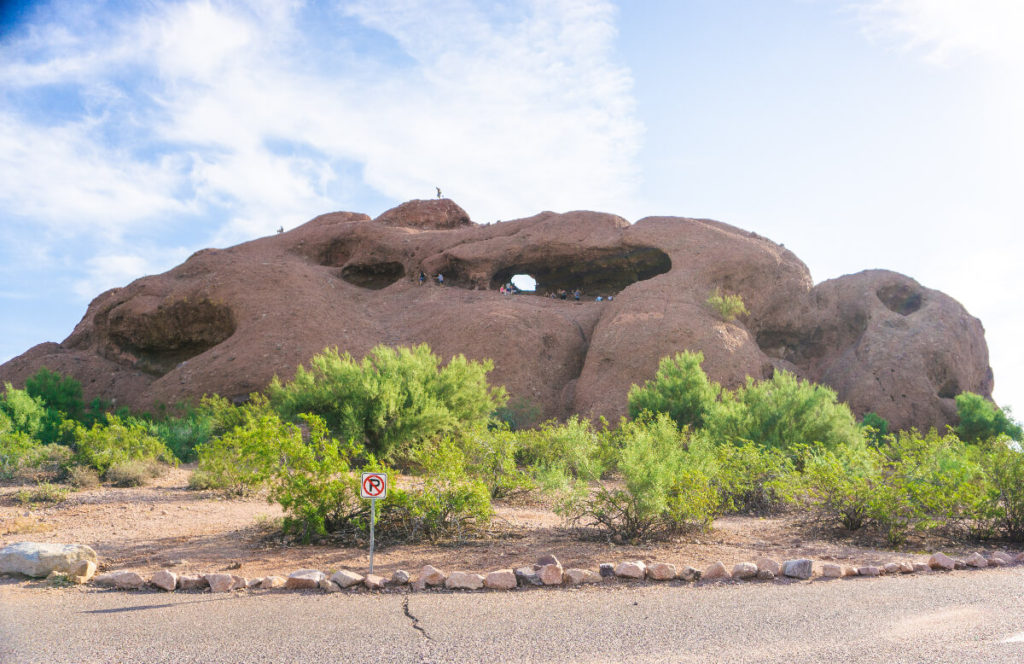 Hole in the Rock is a popular outdoor attraction in Papago Park frequently visited by locals and travelers alike.
It is exactly as it's name suggests, a large sandstone rock formation with a hole near the top. The rock's unique features makes it a popular subject for photographers, especially at sunrise and sunset.
Visitors looking to climb Hole in the Rock will hike up a short 0.3 mile trail. This is a dirt trail with stairs built into some sections. The trail is steep in some areas but overall fairly easy.
For the best photos plan to arrive for sunset or sunrise. You'll have fewer crowds at sunrise, but you will likely not be the only one there. Be creative and work those angles. A little patience will also go a long way.
Admission to Papago Park is free. There is a parking lot right beside Hole in the Rock. If you arrive early enough you should be able to find a spot without issue.
5. Desert Botanical Garden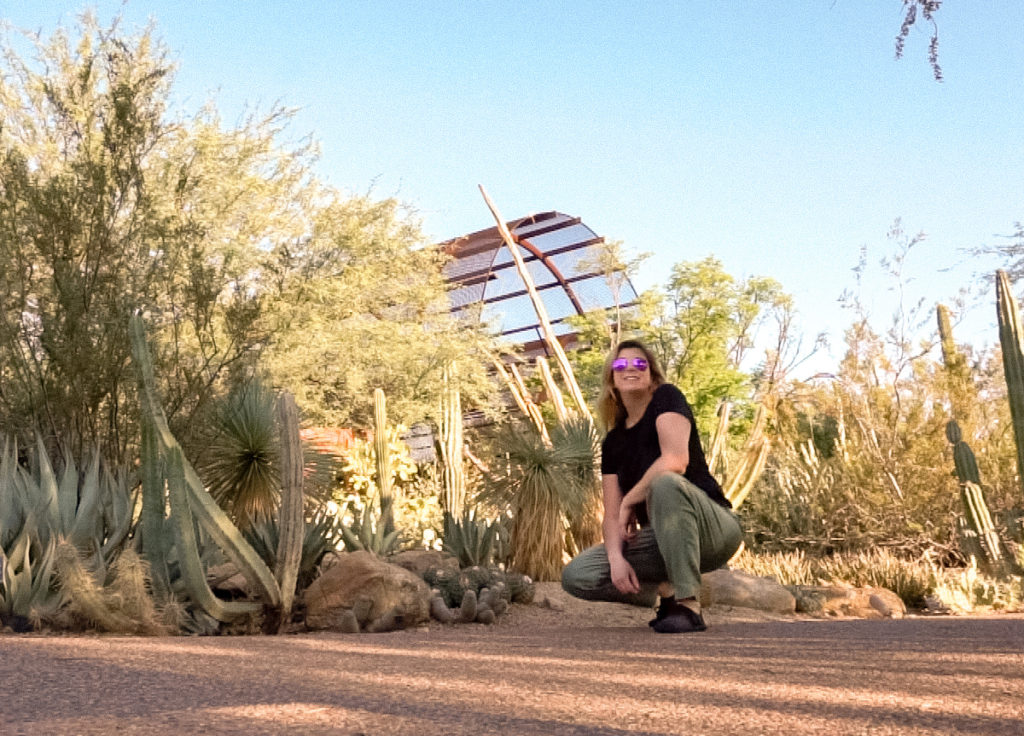 Desert Botanical Garden is another stop you must make while in Papago Park and was definitely one of my favorite Phoenix attractions.
This outdoor garden features over 140 acres of various desert plants with over 50,000 plant displays. The displays are broken up by desert region and include all sorts of desert cacti and other native plants.
I recommend arriving at the Desert Botanical Garden in the early morning right when they open. This way you'll have the walkways to yourself for a while. It's a popular place, so by late morning or early afternoon, it'll be a bit more difficult to get photos without other people in them.
I also prefer the early morning because it's more peaceful. I enjoyed having the park's many paths and trails all to myself.
You'll also want to keep an eye out for special events at the Desert Botanical Garden. They have some very unique and fun offerings throughout the year.
Coming in December 2021, they have a really beautiful event called Chihuly in the Desert. This is an art installation in partnership with artist Dale Chihuly. For this event there will be large-scale colorful art installations throughout the gardens. Read more about this here.
The garden also has special events in the evening including their popular Flashlight Nights. So if you're looking for things to do in Phoenix at night, be sure to check that out.
The Desert Botanical Garden is open daily from 7:00 a.m. to 8:00 p.m. in the summertime. Hours may vary seasonally, be sure to check their website for the dates of your visit. Admission varies from $14.95 to $29.95 depending on the day, date, and time of your visit.
Advanced tickets are required to visit Desert Botanical Garden. Buy your tickets here.
6. Heard Museum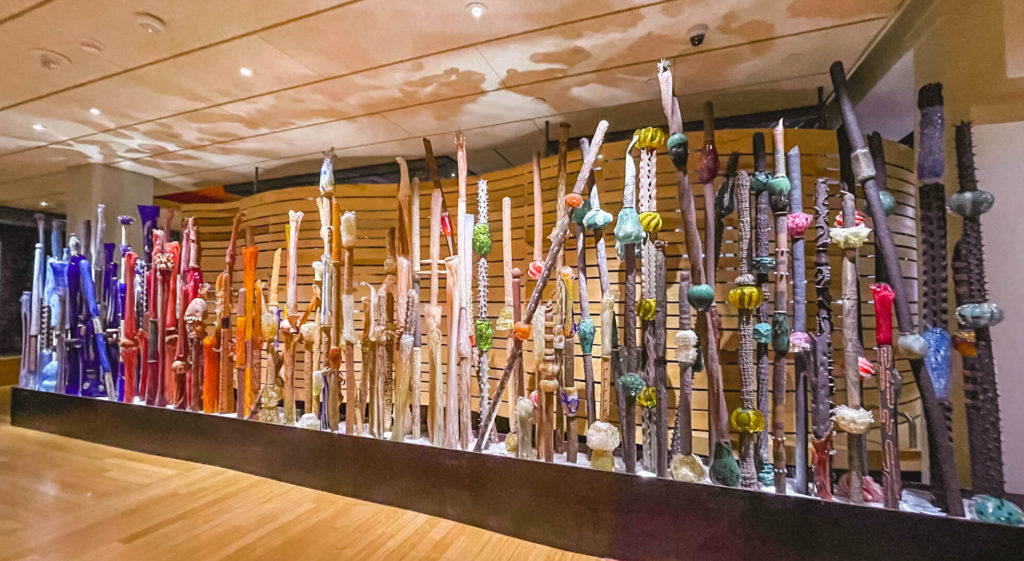 The Heard Museum is located in downtown Phoenix and is dedicated to the presentation, interpretation, and advancement of American Indian art.
Visitors to the Heard Museum can explore and learn about native American Indian art and culture through a variety of mediums including weaving, painting, sculpture, photography, and more.
Current exhibits at the museum include the following:
Small Wonders: Small format works including jewelry and specialty items.
All at Once – The Gift of Najavo Weaving: Showcasing 46 textiles from contemporary Navajo weavers.
Grand Procession – Contemporary Plains Indian Dolls: Features 23 dolls which provide a figurative reference to indigenous peoples from the Great Plains and Great Basin regions.
The Heard Museum is open Tuesday through Sunday from 10:00 a.m. to 4:00 p.m. Adult admission is $20 at the door or $17 is purchased online in advance.
7. Japanese Friendship Garden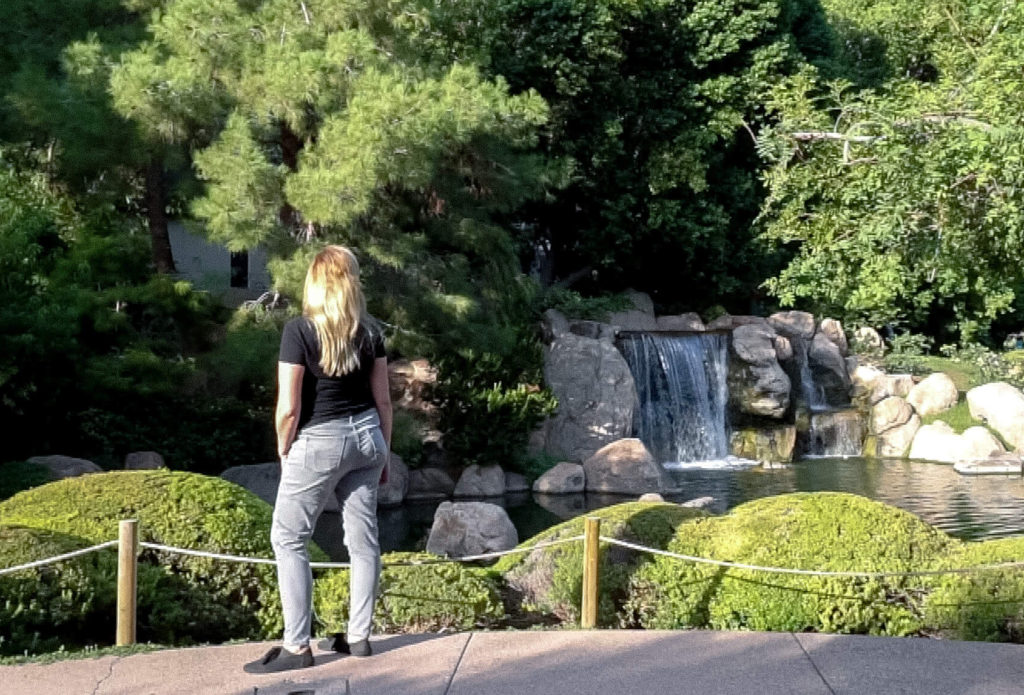 If you're looking for a peaceful, pretty place to enjoy a nice walk in the morning head to the Japanese Friendship Garden in downtown Phoenix.
This 3.5 acre garden features a variety of plants, ponds, bridges, lanterns, sculptures, a small waterfall, and plenty of Koi fish and birds.
There are paved walkways leading around the garden with several benches along the way to relax, reflect, and just enjoy the view.
For the best experience, I recommend arriving at 7:00 a.m. when they open. This way you'll have most of the garden to yourself, at least for a while.
The Japanese Friendship Garden also offers a traditional Chanoyu Tea ceremony once per month.
The ceremony includes a tour around the garden before guests are guided through a traditional Japanese tea ceremony. Tickets and information on this Chanoyu Tea Ceremony can be found here.
The Japanese Friendship Garden is open Tuesday through Sunday, hours vary. Adult admission is $10.
8. Taliesin West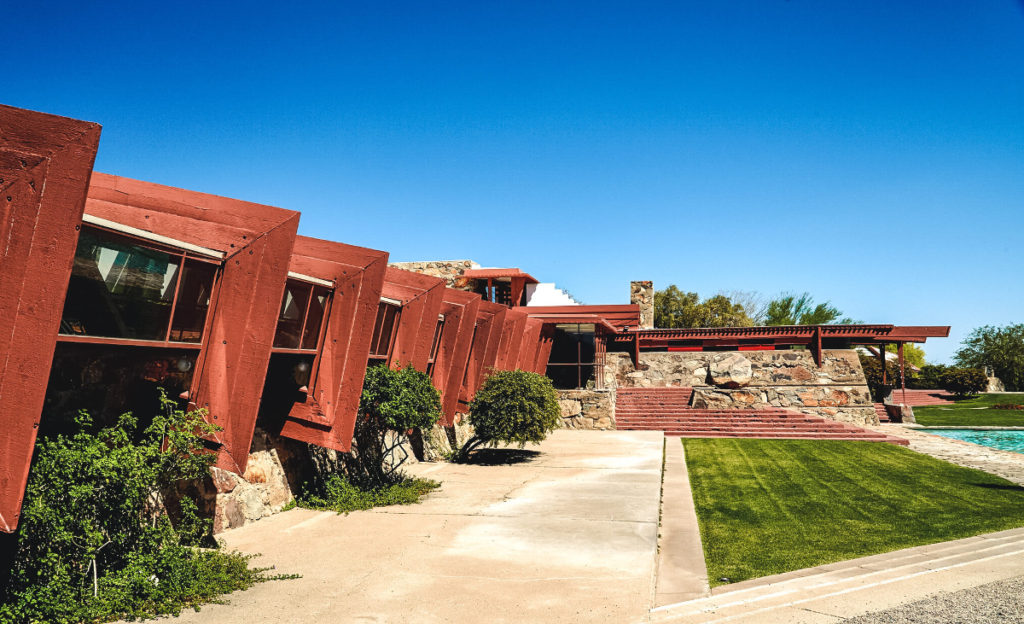 Taliesin West is the former winter home of world-renowned architect Frank Lloyd Wright.
The home is located just outside Phoenix in the nearby town of Scottsdale, Arizona and is one of the area's top rated attractions. In fact, people come from all around the world to see this property and learn about the life and history of Frank Lloyd Wright and Taliesin West.
While Mr. Wright passed away back in 1959, his work continues to be celebrated and studied around the world. Today, Taliesin West is home to the Frank Lloyd Wright Foundation and the home is open to visitors year round.
In order to visit Taliesin West you must have purchased either a guided tour or self-guided tour in advance. Tickets are available for purchase on the Taliesin West website.
Your two tour options are as follows:
Guided by Wright Audio Tour: This is a self-guided tour using your own smart phone and allows guests to go at their own pace.
Insights Tour: This is a guided tour of the property with stops in Wright's private quarters, living room, Garden Room, drafting studio, music pavilion, cabaret, and more.
Both tours mentioned above are 60 minutes in duration and both will cost $40 for adults. Personally, I recommend the guided tour. You'll always get a little extra from a real person on a tour like this. Plus, you'll get to ask questions.
Taliesin West is open Thursday to Monday from 9:00 a.m. to 4:00 p.m.
9. Old Town Scottsdale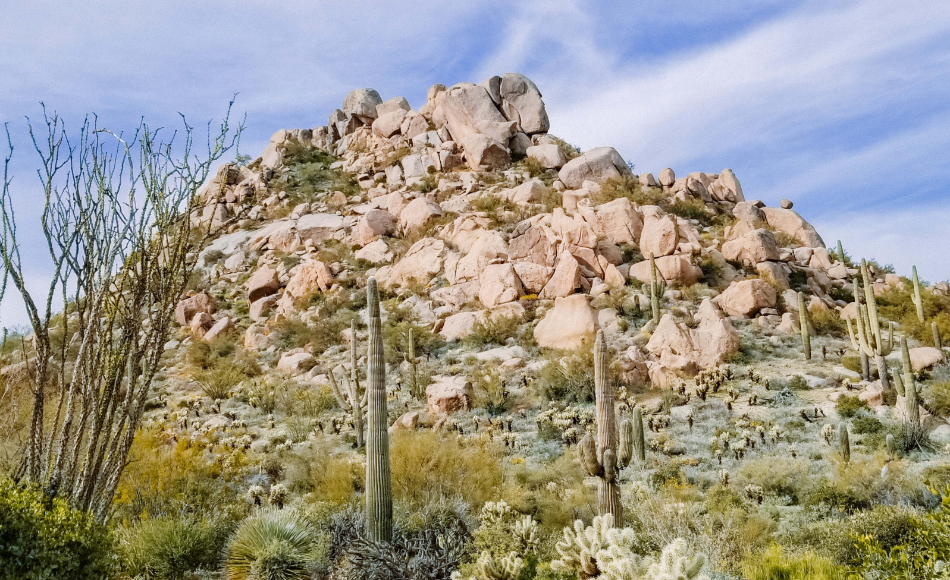 If you plan to visit Taliesin West, be sure to leave time either before or after your visit for a stop in Old Town Scottsdale.
While technically Scottsdale is its own city and not part of Phoenix, it is part of the greater Phoenix metropolitan area, so we'll include it here anyway.
The town of Scottsdale is best known for its many upscale resorts and is an extremely popular destination for bachelorette parties and girlfriend getaways.
During the spring months the area also plays host to Major League Baseball's Spring Training. So from the end of February to early March, the town is packed with baseball players and fans.
The downtown area of Scottsdale known as Old Town Scottsdale is where you'll find many of the city's best restaurants, bars, and local shops. It's a really fun area to walk around for an afternoon.
If you get hungry I recommend heading to The Mission for margaritas and some very delicious table side guacamole.
If you stick around Scottsdale for a while and wish to do some hiking, be sure to visit the city's famous Camelback Mountain. Here you can hike the Cholla Trail or Echo Canyon Trail for some rather epic views of Scottsdale and the surrounding area.
10. South Mountain Park and Preserve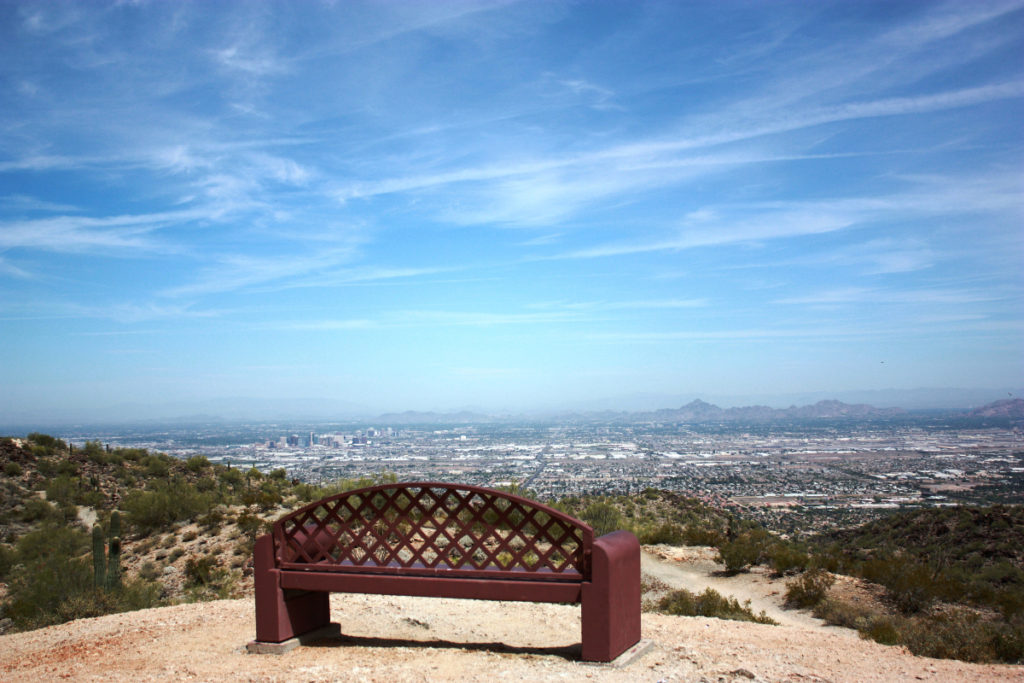 South Mountain Park and Preserve is a large city park located just 15 minutes south of downtown Phoenix. At over 16,000 acres, the park is actually the largest municipal park in the United States and one of the largest in North America.
The park consists of three mountain ranges including the Ma Ha Tauk, Gila, and Guadalupe. As you'd expect, the park is the perfect place for hiking. You'll find over 50 miles of trails across the three mountain ranges with trails suitable for any fitness or ability level.
In addition to hiking the park is also a popular destination for mountain biking, trail running, and horseback riding.
One of the park's biggest attractions is Dobbins Lookout, the highest point in the park accessible to the public. You can reach Dobbins Lookout on foot via one of the park's many hiking trails, or by driving along Summit Road.
From the lookout you'll have incredible views of the surrounding area. It makes a great destination for sunset or sunrise if you can time it right.
South Mountain Park and Preserve is open daily from 5:00 a.m. to 11:00 p.m.
Bonus: UnderTow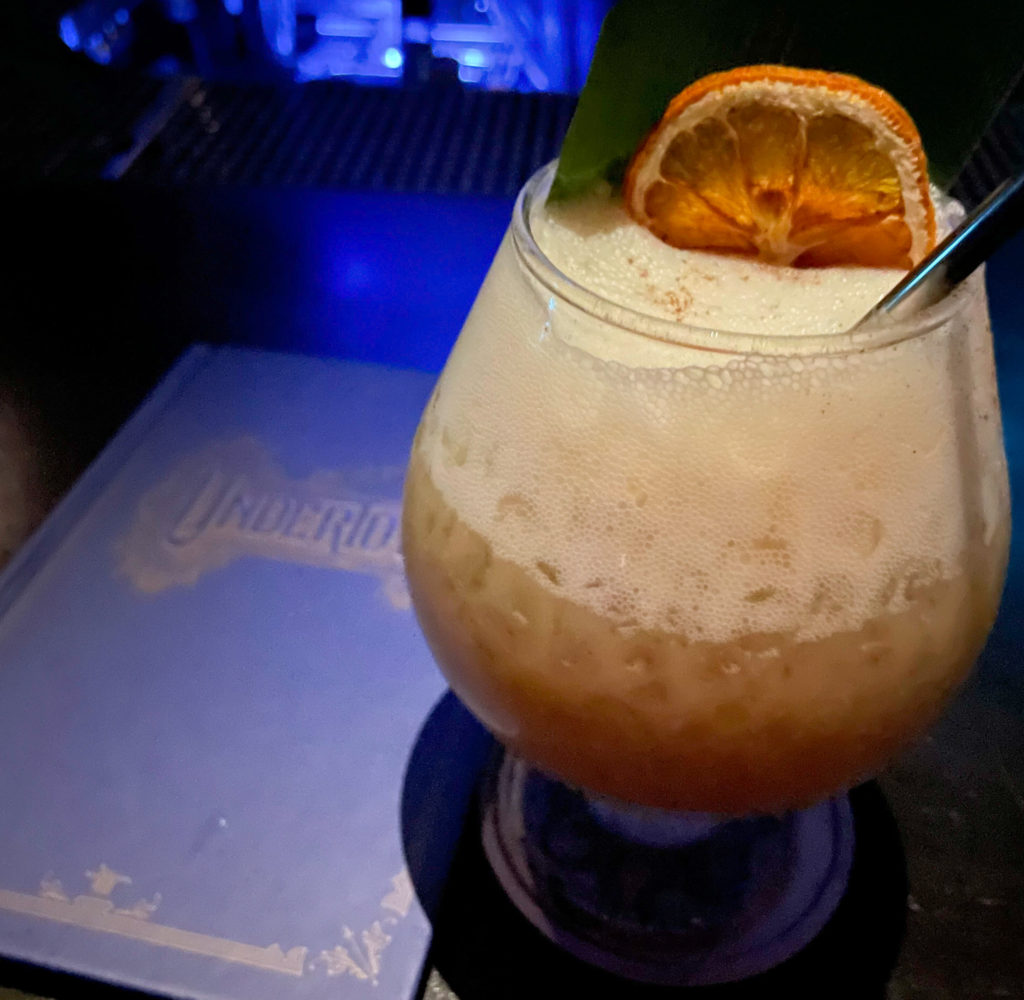 You didn't think I'd leave you hanging without a great recommendation for cocktails did you? I hope not.
The place to go in Phoenix is the tiki themed bar UnderTow.
UnderTow is located about 15 minutes north of downtown Phoenix and is the kind of place that transports you to somewhere new.
The bar is dark and meticulously decorated in an old-world ship theme, complete with portholes depicting stormy seas outside and what appears to be a pirate ship off in the distance.
The drink menu here is extensive and features hand-crafted cocktails sure to inspire your next tropical getaway. My drink of choice, recommended by the bartender, was the Talon of Tenacity.
This rum fueled drink was reminiscent of the traditional Painkiller often found it other tiki bars around the world. Think rum, cream of coconut, orange juice, and cinnamon, along with a few other ingredients to make it interesting.
If you'd like to visit UnderTow in Phoenix you'll need a reservation first. You can make reservations on their website. Each reservation is good for 90 minutes.
Things to do in Downtown Phoenix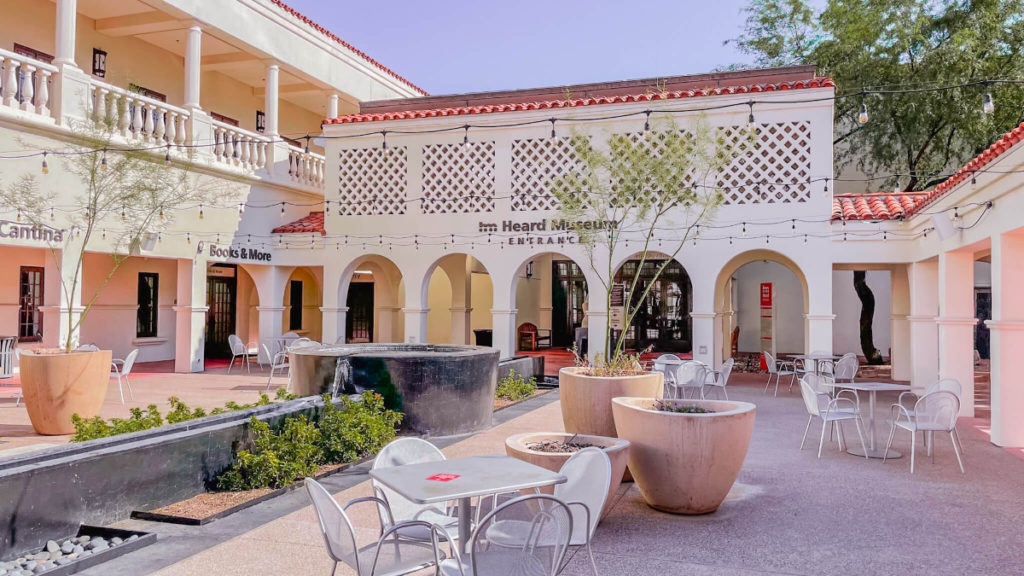 For those of you specifically looking for things to do in downtown Phoenix you'll have plenty of options to keep you busy. Some of the suggestions above are also in downtown Phoenix, but here's a list of what's in the area to make it easier.
Other things to do in and around Phoenix include visiting the Flame Fire Museum, Desert Ridge Marketplace, Goldfield Ghost Town, Tempe Town Lake, and Tempe Beach Park.
I hope you enjoyed this guide to the 10 Best Things to Do in Phoenix AZ and that I've inspired you to plan a visit of your own. If you enjoyed this article please consider sharing it. As always, thanks for reading.
If you're looking for the best wineries in Sedona then you've come to the right…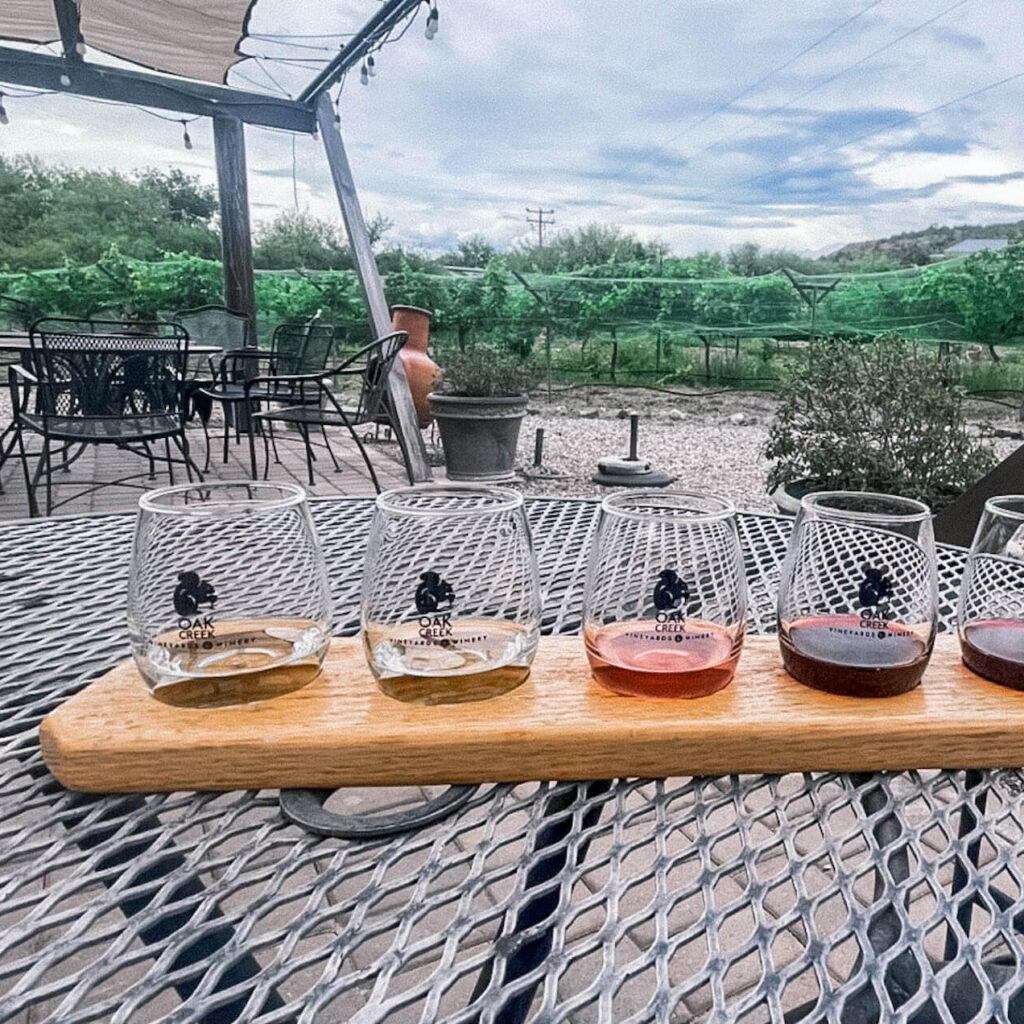 The drive from Flagstaff to Sedona is one of the most beautiful drives in the…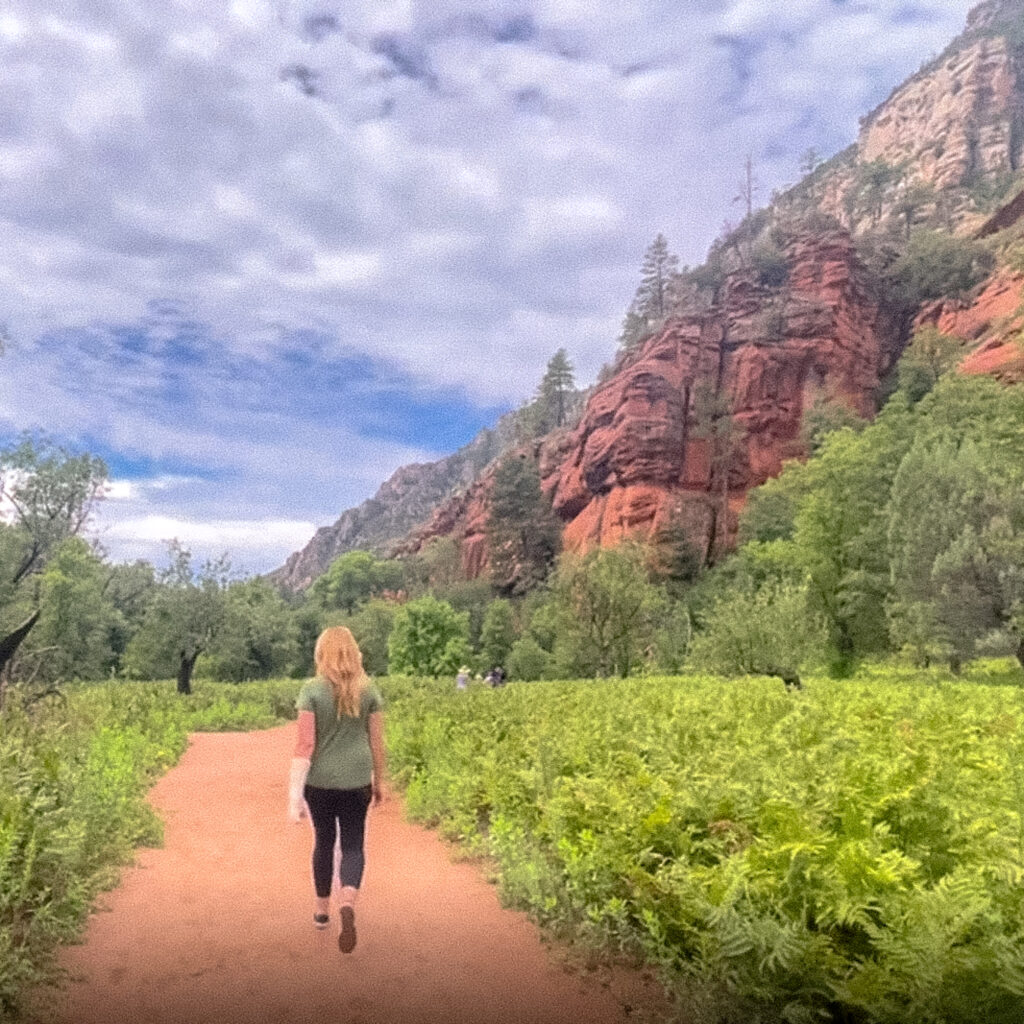 The meteor crater in Arizona makes for a fun and unique stop when visiting popular…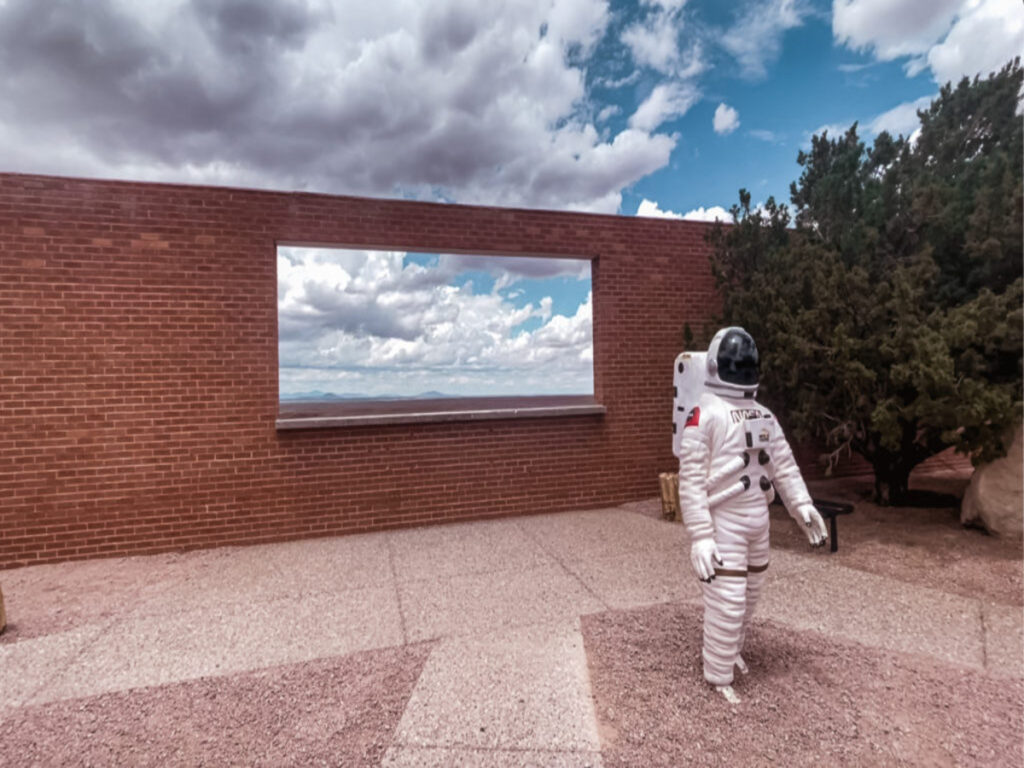 Save it for later.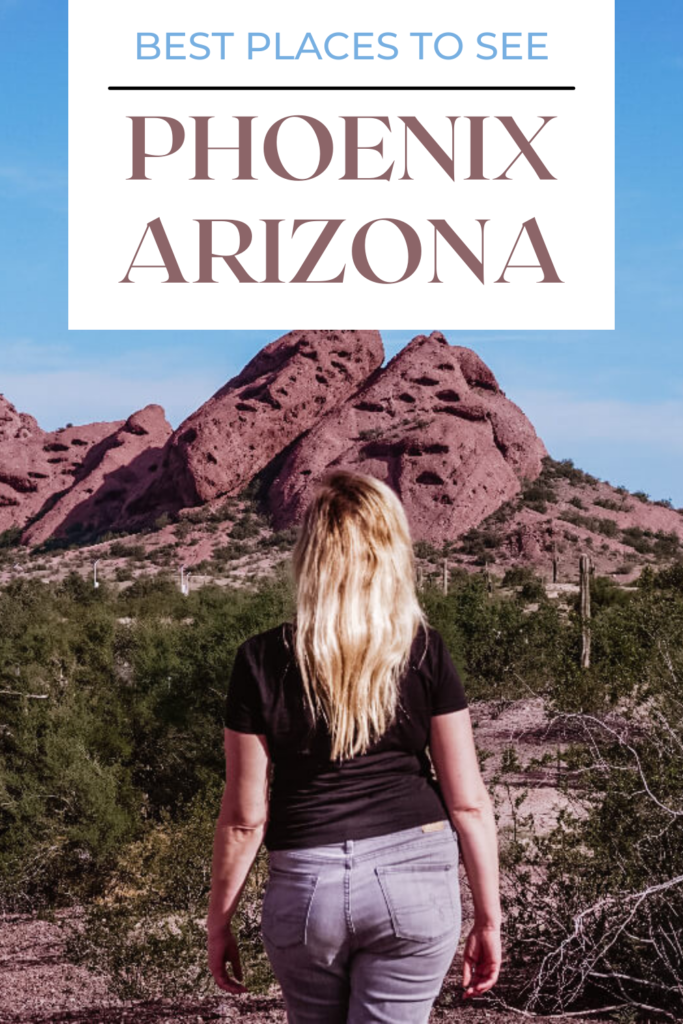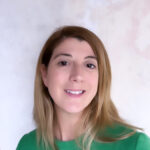 Eden Fite
Part-time Traveler | Dog Lover | Avoider of Crowds
I help busy people find creative ways to travel more.