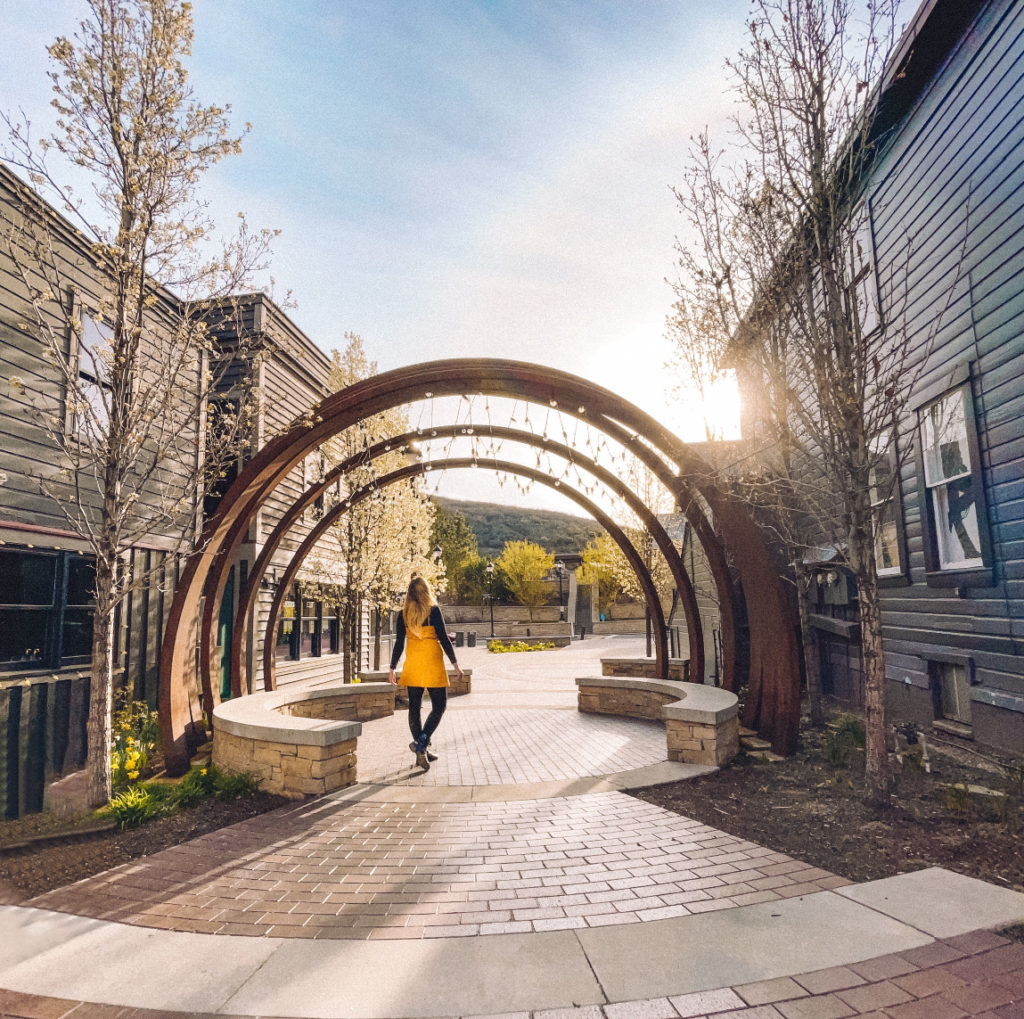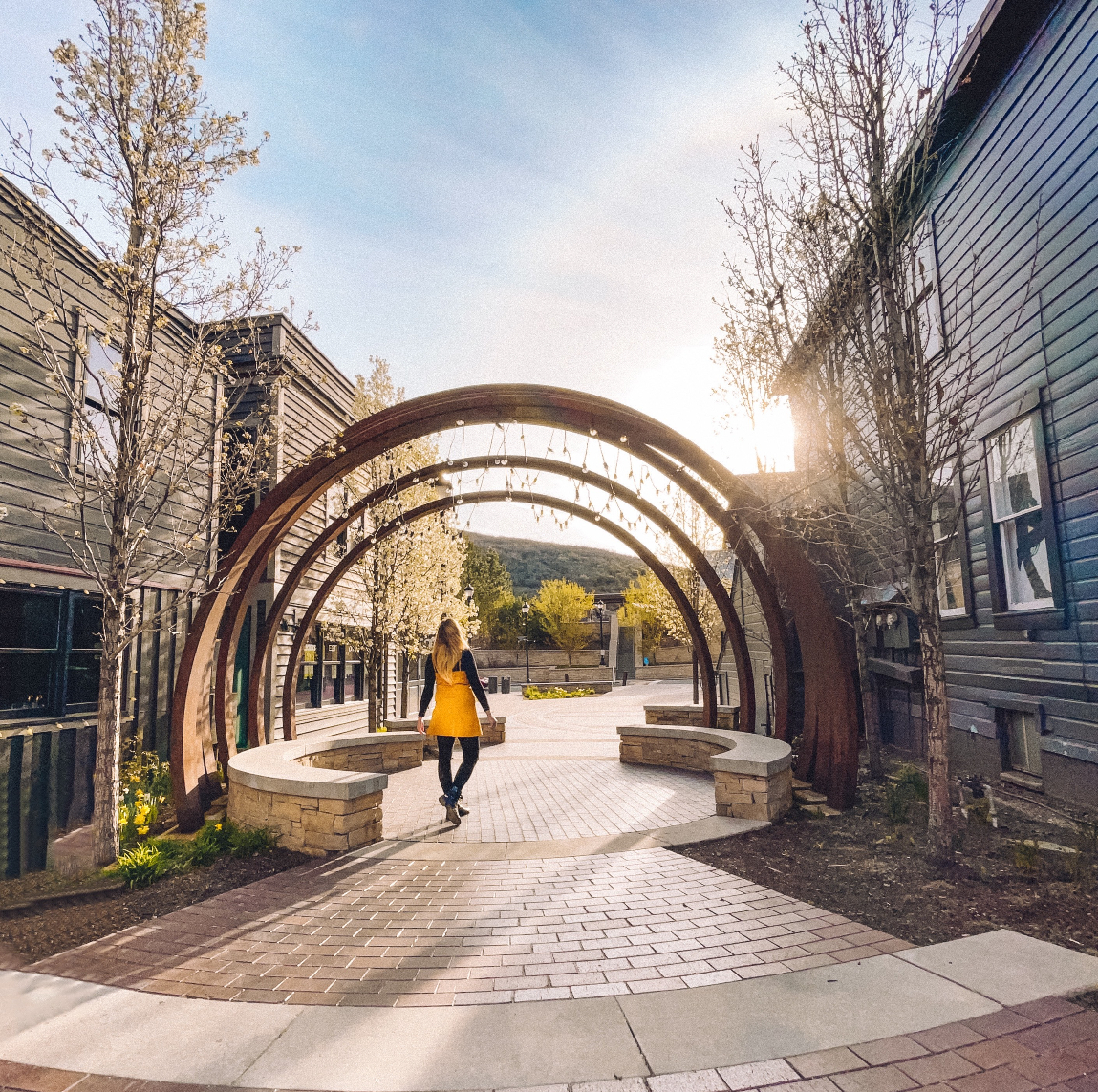 Summer in Park City is absolutely beautiful and I encourage you to come see for yourself.
While the city is best known as a winter destination due to the area's many ski resorts, Park City transforms itself into the perfect summer getaway once the snow melts.
Summer visitors will have endless opportunities for outdoor adventures, good food, and even a little shopping.
For a summer visit you'll want to plan your trip from June to September, this is when Park City is in full swing and businesses reopen following mud season.
Plan to spend three to five incredible days experiencing all the unique activities summer in Park City has to offer. Let's get to it.
Some of the links in the post are affiliate links. If you make a purchase through these links it helps to support this site at no extra cost to you.
What to do in Summer in Park City Utah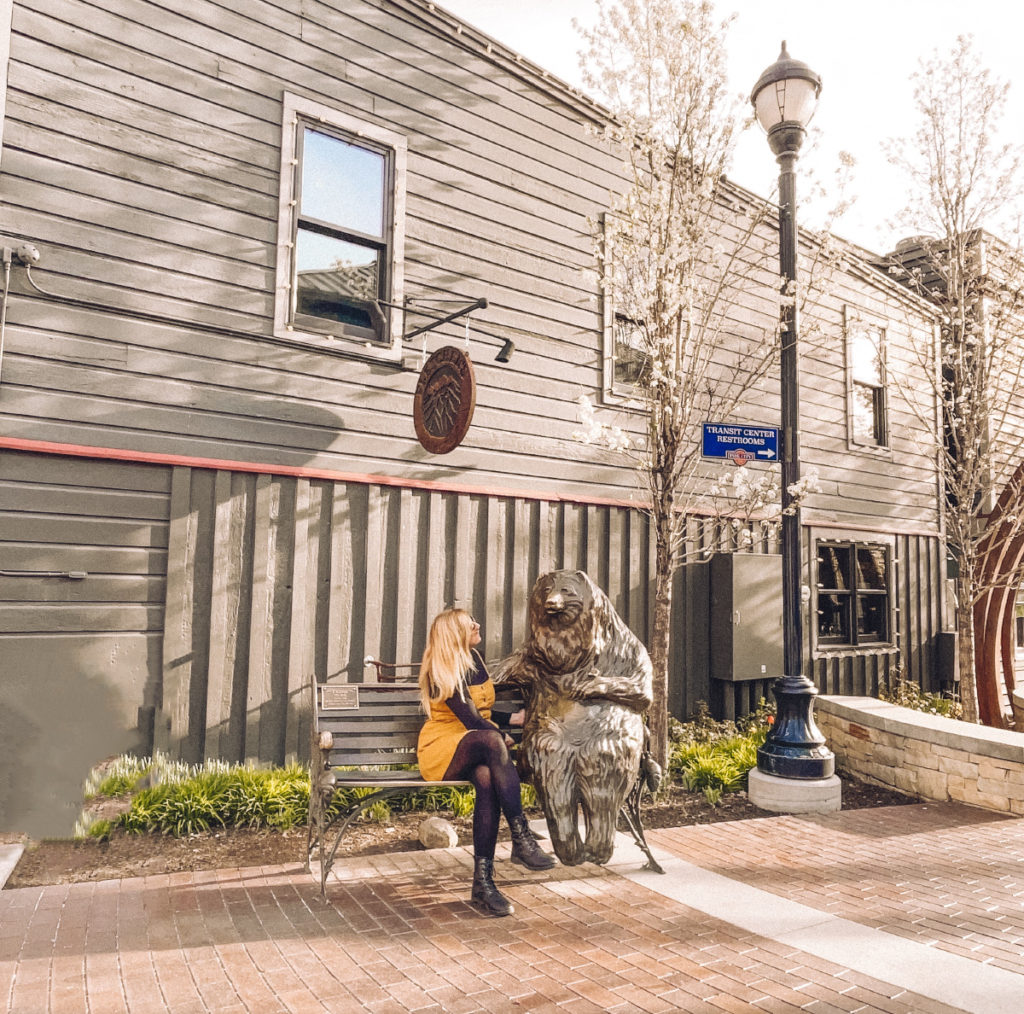 A few quick things to note before I share all the fun things to do in Park City during the summer months.
First, the easiest way to get to Park City is to fly into Salt Lake City airport. From Salt Lake City the drive to Park City is about 30 minutes. You can rent a car or take an Uber. I don't believe a car is necessary while visiting Park City. It's very walkable and you can rent bikes to get around if necessary.
Second, be sure to check websites for local businesses before planning your itinerary. Due to the nature of the past 12 to 15 months, it is possible business hours may change or capacity may be reduced.
Third, bring good shoes for walking and hiking. Park City is a really pretty place. You'll want to be outside most of the time exploring on foot.
Okay, that's it. Now put your itinerary together and plan your visit.
Traveling Soon? Don't forget your travel insurance.
Travel insurance is now more important than ever.
Travel insurance is probably less than you think it is. (Ex. For a week in Spain next month I'm paying less than $62.00.)
Travel insurance covers a lot more than you think it does.
It's better to have it, than need it and wish you'd bought it.
See for yourself. Check prices here.
1. Go for a hike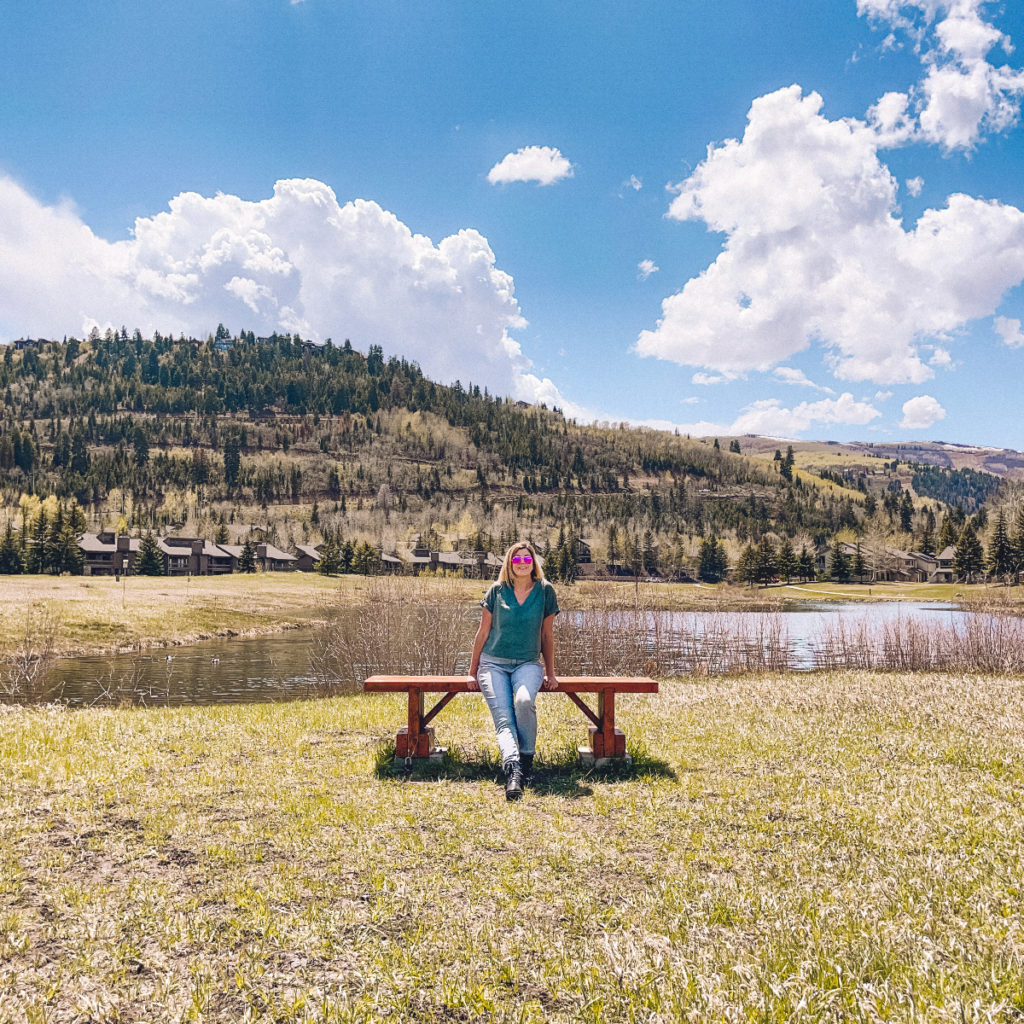 Hiking is extremely popular during the summer in Park City. You'll find hundreds of miles of hiking trails all around the area to choose from.
Here are a few popular options to get you started:
Silver Lake Trail (2.5 miles one way) – Trailhead is located near Silver Lake Lodge.
Armstrong (3.3 mile loop) – Trailhead is near the Silver Star Lift.
Those staying at or near Deer Valley can also ride the Silver Lake Express chairlift up the mountain to access a series of local hiking trails of various distances. From there, you can even take the Sterling Express lift up to the top of Bald Mountain for even more trail options.
Summer 2021 dates for Deer Valley Resort are June 18th though September 6th.
2. Visit the Provo River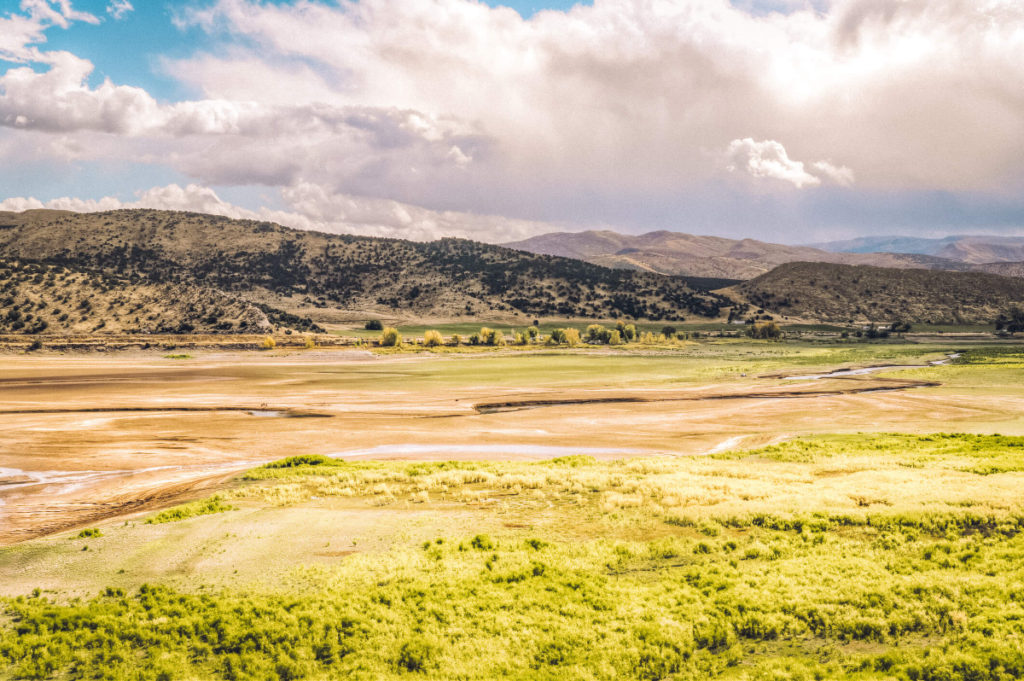 The Provo River is located just a short drive east of Park City near Jordanelle State Park. It flows about 71 miles from the Uinta Mountains in the north down to Utah Lake at the southern end.
While fly fishing is a popular activity along the Provo River, I'd like to assume you have a little more adventure in mind if you're reading my blog.
If you'd like to get out and enjoy the Provo River I recommend tubing, rafting, canoeing, or kayaing. You can find rentals for equipment at High Country Adventure. They are located about 40 minutes from Park City in Provo, just west of Uinta National Forest.
The Weber River is also located nearby, a bit closer to Salt Lake City. You can book rafting tours to the Weber River at All Seasons Adventures in Park City.
3. Go for a bike ride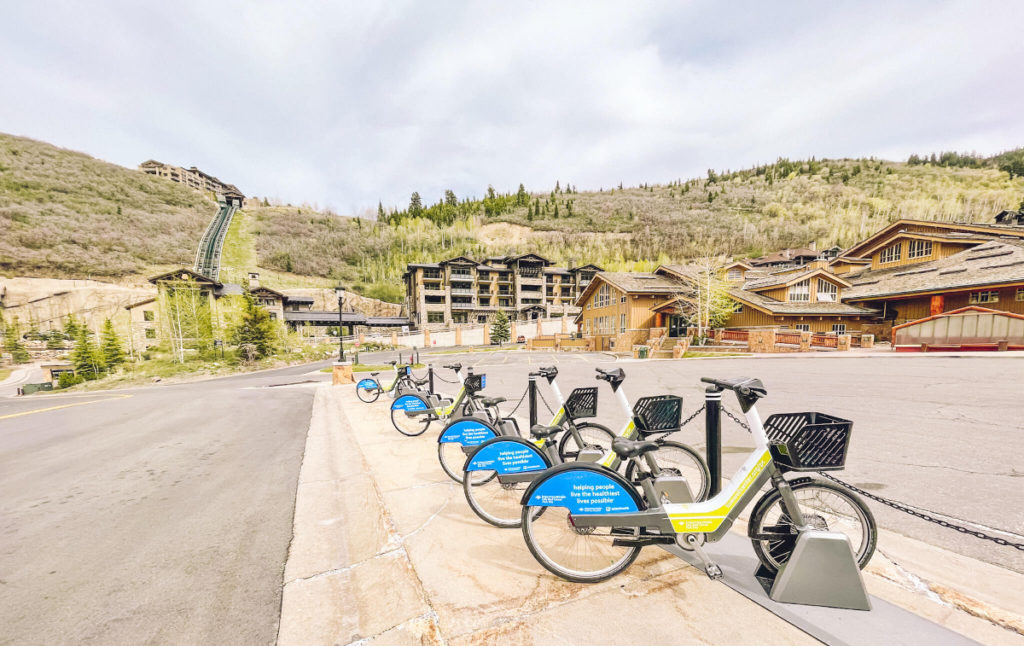 Park City has an extensive system of trails for biking whether you'd like to try mountain biking, road biking, or perhaps plan to use one of the e-bikes pictured above.
Mountain bikers will enjoy the area's hundreds of miles of alpine singletrack trails. Road bikers will enjoy riding the same mountain passes used in the Tour of Utah. E-bikers will enjoy cruising around to all of Park City's biggest attractions.
No matter which bike you choose, Park City is perfect for exploring by bike. You'll find incredible views up in the mountains and enjoy a fast and affordable form of transportation while in town.
4. Shop along Main Street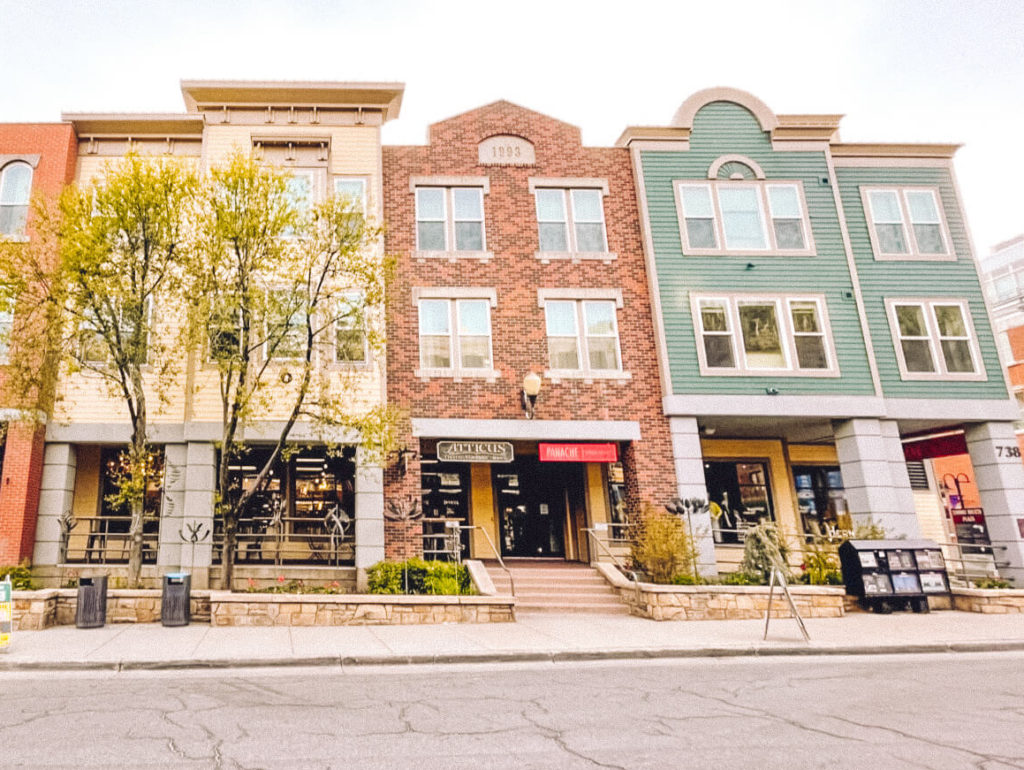 Main Street in Park City is a fun area to walk around and explore. There are restaurants, cafes, and local shops lined up and down the street.
You'll also find the Egyptian Theatre, book stores, galleries, yoga studios, and other local businesses.
You can see just about all of downtown Park City and Main Street in a single afternoon and can easily walk from place to place. You'll find rideshare bikes along the street as well if you'd like to explore a bit further or take a ride around the city.
5. Go Stand Up Paddleboarding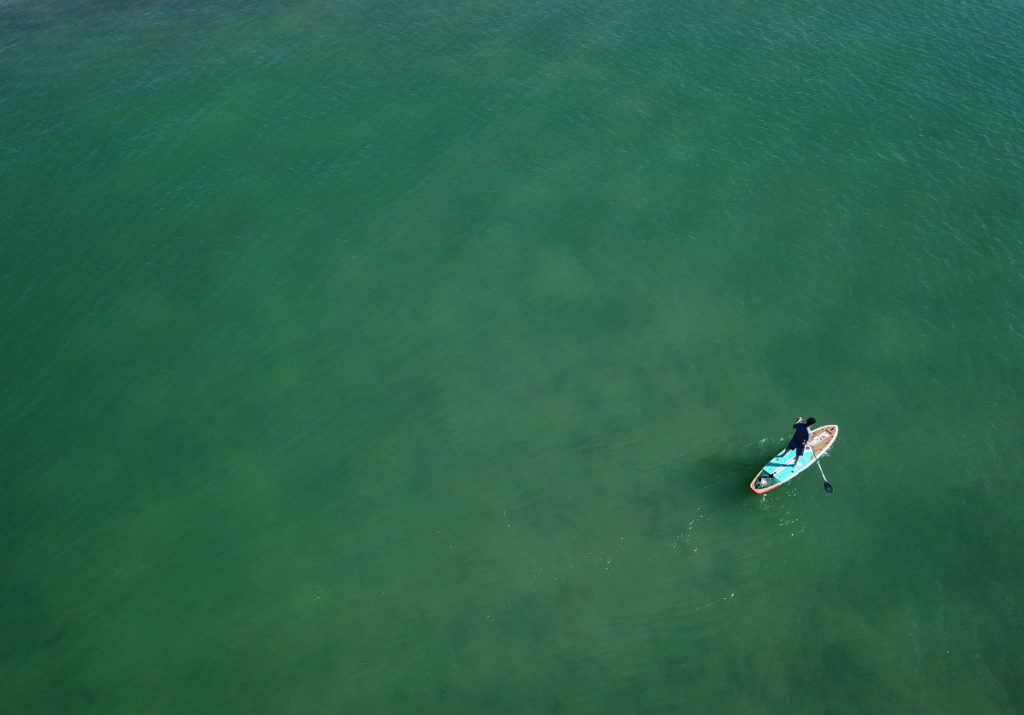 Another one of the best things to do in Park City in the summer is to go stand up paddleboarding. There are several small ponds in the Deer Valley area perfect for paddleboarding.
You can rent paddleboards and other equipment at Park City SUP at the Deer Valley Resort. They operate from June to September and are open daily from 10:00 a.m. to 5:00 p.m. They also SUP lessons, tours, and SUP yoga.
6. Stop by Park Silly Sunday Market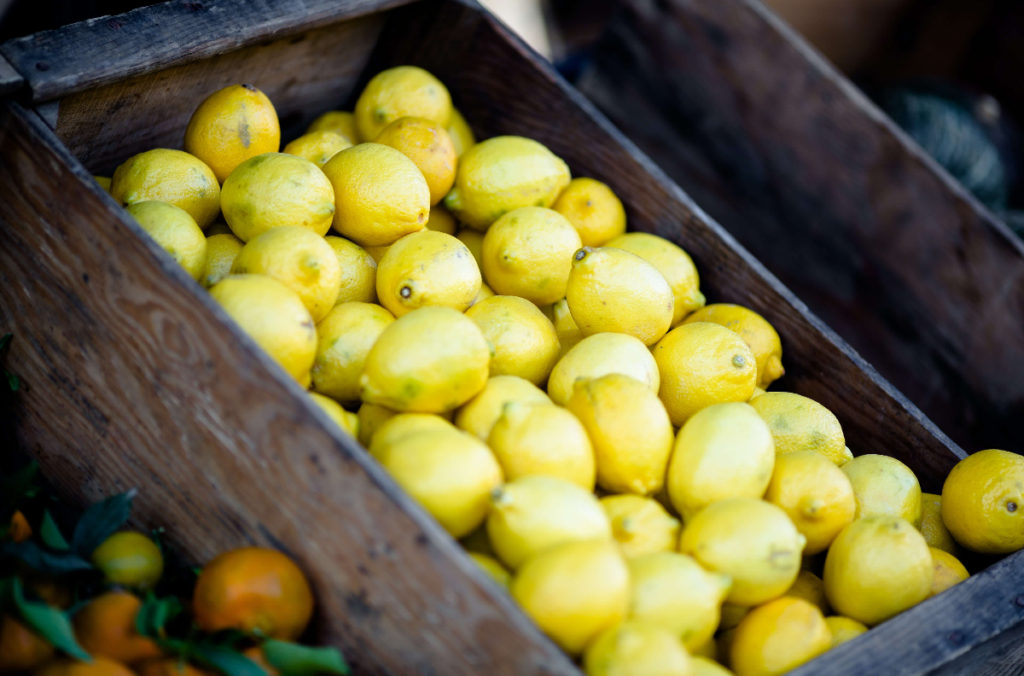 Park Silly Sunday Market is an ecofriendly open air market where locals and visitors can come together to shop local products and produce, sample dishes from local restaurants, and enjoy live music and other activities.
Park Silly Sunday Market takes place along Main Street on Sundays during the summer months. The market runs from June 6, 2021 to September 26, 2021 and is open from 10:00 a.m to 5:00 p.m.
*There will be no market the first three Sundays in August 2021.
7. Visit Utah Olympic Park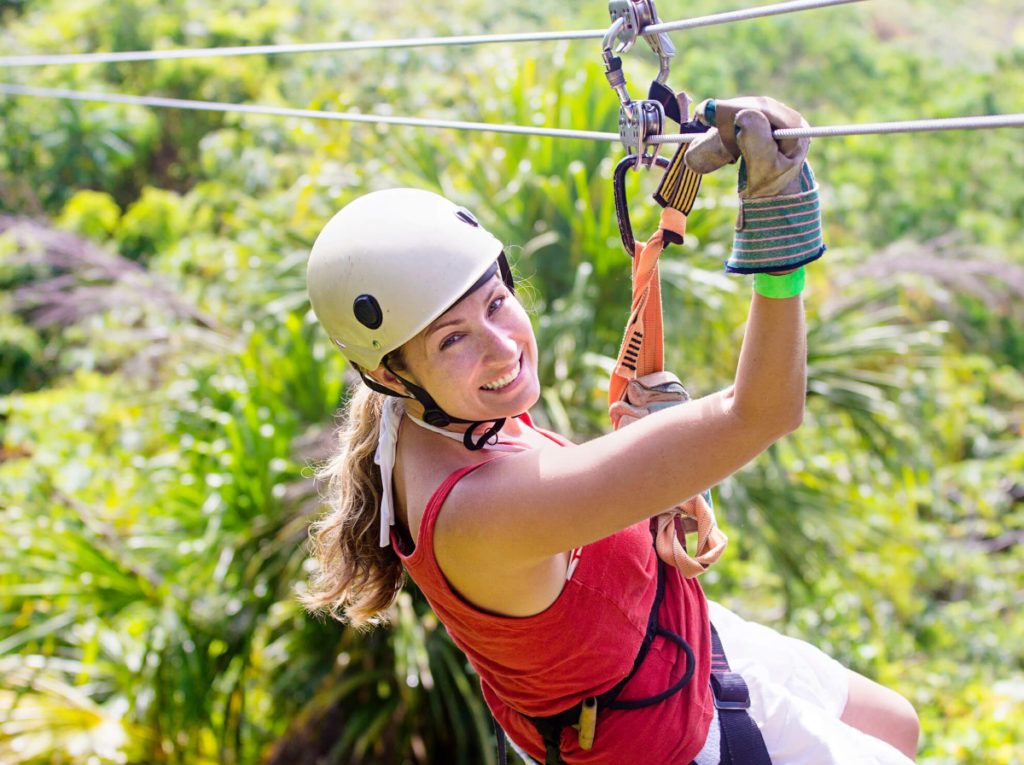 One of the most unique Park City summer attractions is Utah Olympic Park, located about 20 minutes north of downtown Park City.
Utah Olympic Park was built for the 2002 Olympic Winter Games and still functions as a training center for some Olympic level athletes.
In addition to the training facilities, it has also become an amusement style park with some pretty fun activities available
Visitors to Utah Olympic Park can enjoy ziplining, bobsledding, extreme tubing, and an adventure course and alpine slide. It makes a fun afternoon destination, especially if you have kids with you.
Utah Olympic Park will be opening for the Summer 2021 season on May 28, 2021. Be sure to check their website prior to your visit as some attractions may remain closed or open later in the season.
If you've already been to Utah Olympic Park, you can also check out Woodward Park, another local spot with both indoor and outdoor adventure activities.
8. Catch a show at the Egyptian Theatre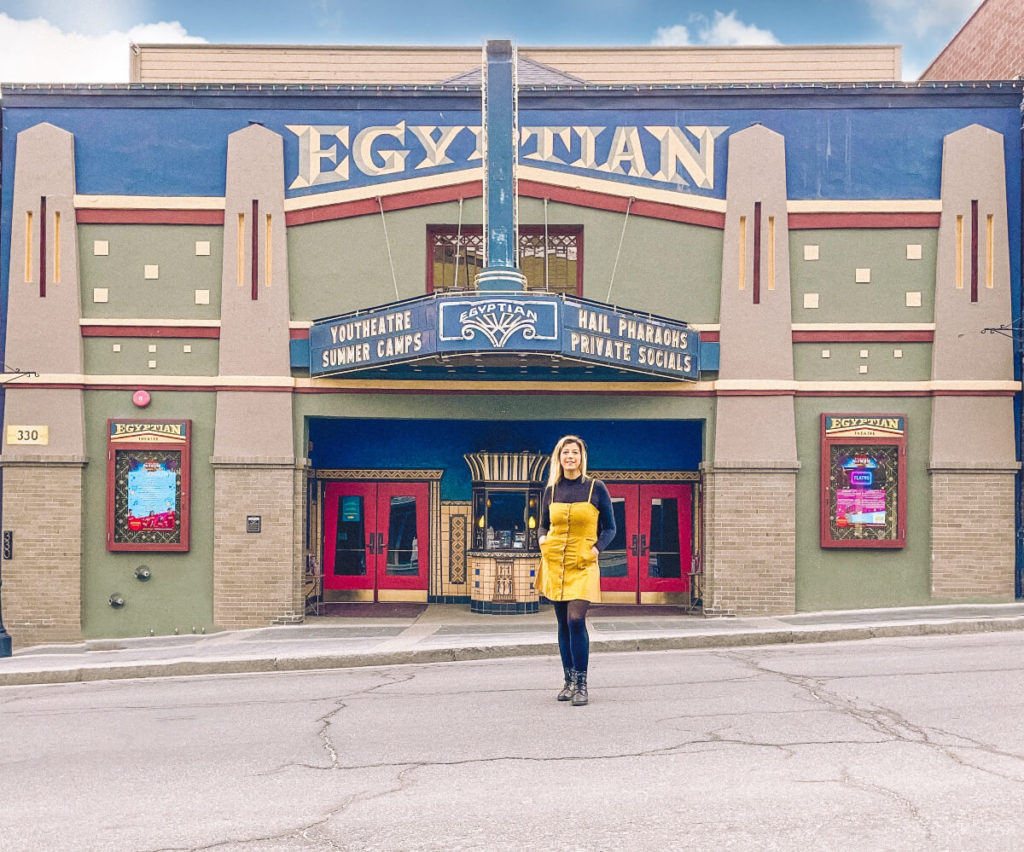 The historic Egyptian Theatre is located right on Main Street in downtown Park City. The theater hosts a variety of live events throughout the year including live theater, comedic performances, dance performances, concerts, and more.
You may also recognize that the Egyptian Theatre is one of several venues that hosts the yearly Sundance Film Festival that takes place in Park City each January.
Sundance is the largest independent film festival in the United States and has been scheduled to run Janaury 20, 2021 to January 30, 2021. Tickets will go on sale later this year.
While the Egyptian Theatre is currently closed due to due restrictions on indoor gatherings, they are scheduled to reopen this summer on August 27, 2021. Check their website for event and ticket information.
9. Dine at Park City's best restaurants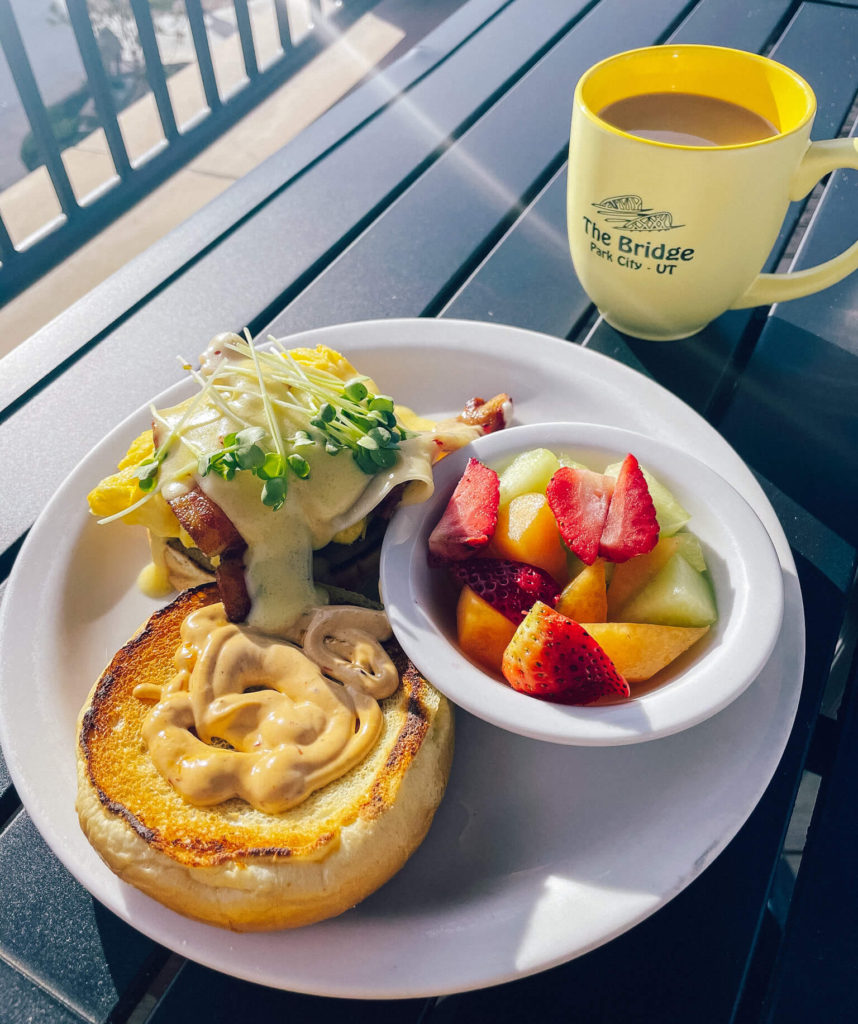 You'll find all kinds of dining options around Park City including many local favorites located right in downtown.
For coffee in the morning I recommend Atticus Coffee. They serve fresh coffee and espresso drinks along with sandwiches, salads and pastries.
For breakfast head just across the street to the Bridge Cafe and Grill. They serve delicious breakfast sandwiches and pancakes on a patio overlooking Main Street. They open daily at 8:00 a.m. if you like to get an early start like I do.
For lunch I recommend walking up and down Main Street and stopping into which ever restaurant looks inviiting. You'll find everything you can think of including burgers, pizza, Thai, Italian, and more.
For dinner consider making reservations at Grappa or Prime Steak House and Piano Bar.
For those of you staying several days or longer or perhaps traveling with a large group, you may wish to just pick up groceries in town to prepare at your rental.
Those that perfer to avoid cooking can also stop into Deer Valley Grocery and Cafe to pick up some grab and go items to eat throughout the week including coffee, soups, salads, sandwiches, and pastries.
Best Places to Stay in Park City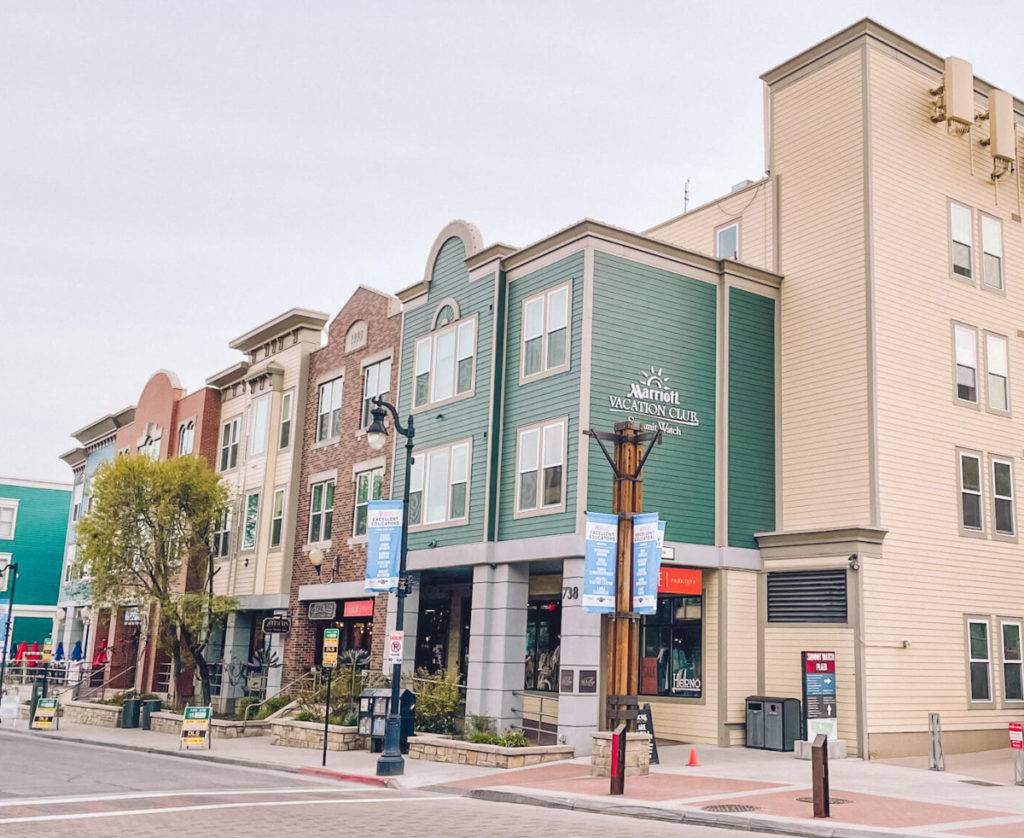 As you'd imagine, as a ski town Park City is home to dozens of great Ski Resorts and hotels. However, since you're visiting Park City in summer you'll want to plan your accommodations a bit differently.
If you want to stay near downtown, I recommend staying at the Marriott Mountianside Resort or Marriott Vacation Club pictured above. Both properties are close to the city's best restaurants, cafes and bars.
If you have a larger group consider staying at the Lodges at Deer Valley. This property is a 20 minute walk from town and has larger accomodation options with multiple rooms, a full kitchen and living room.
If you prefer more of a resort experience, I recommend booking a room at Park City Mountain Resort. This resort also has fun Park City summer activities like their alpine coaster and alpine slide. They also have all the typical resort amenities like a pool, fitness center, multiple restaurants, etc.
I hope you've enjoyed this guide on how to enjoy summer in Park City. If you'd like to support this blog please consider sharing this post. As always, thanks for reading.
This post was brought to you in partnership with Visit Park City. However, the thoughts and opinions expressed here are entirely my own.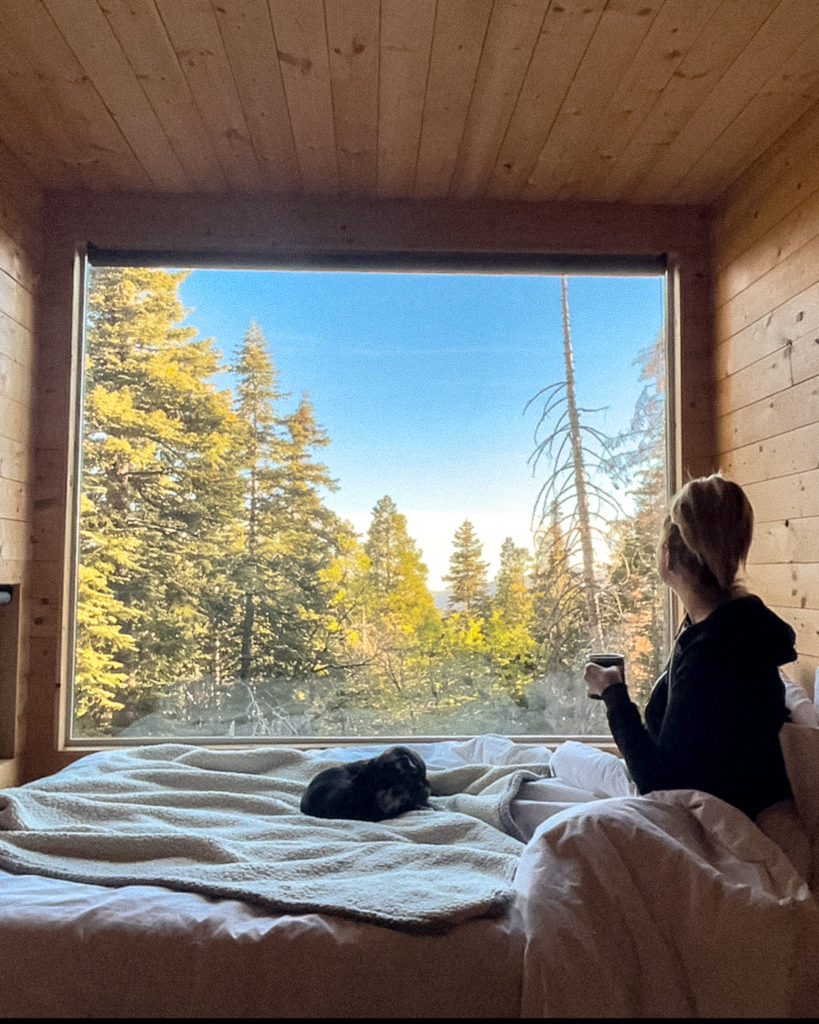 Is Getaway House Big Bear is worth the hype? Let's find out. Just last week I booked a last minute stay at Getaway House …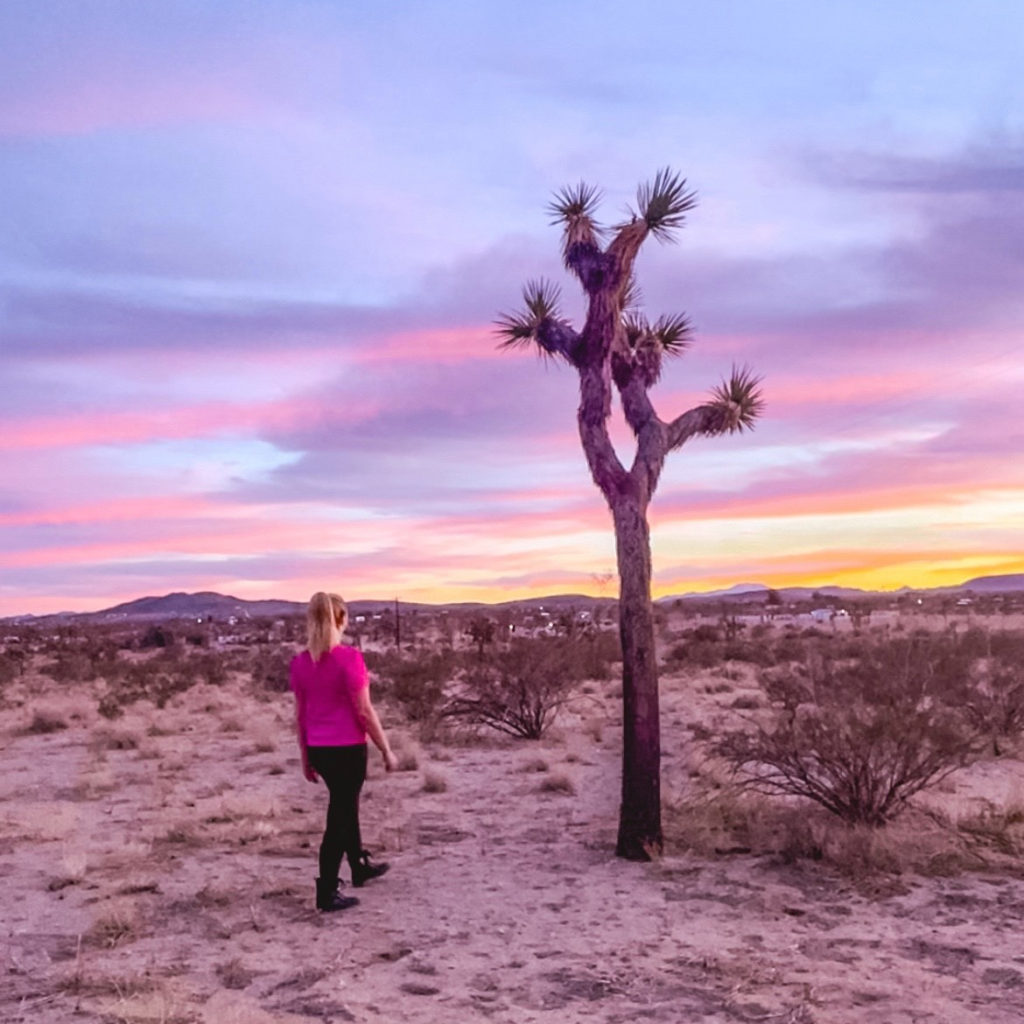 While the best time to visit Joshua Tree National Park depends on what you're looking for, there are a few important considerations when planning your …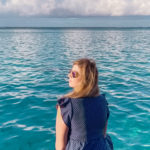 Eden Fite
Part-time Traveler | Dog Lover | Avoider of Crowds
I help busy people find creative ways to travel more.