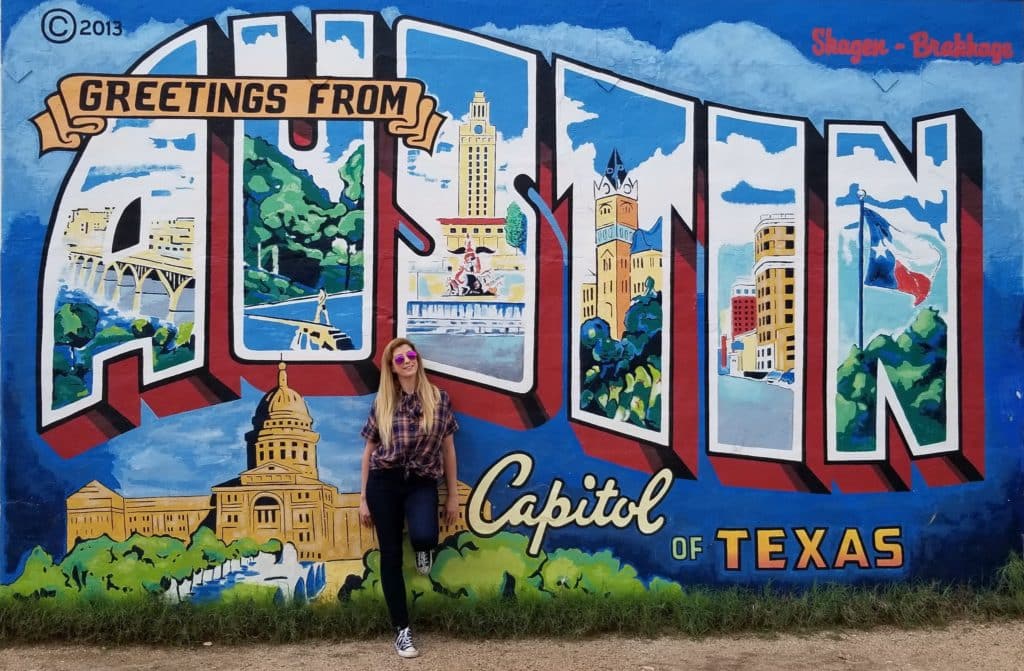 Planning a visit to Texas and have just one day in Austin? Keep reading, this post is for you.
Austin is easily one of the most exciting cities in the country to visit right now.
Aside from having designated itself the Live Music Capital of the World, it's also the place to be to experience the latest in food, art, and entertainment.
There is so much to do, see, and eat, in and around Austin, you could be there for weeks and not get bored.  
I put together this One Day in Austin itinerary to help you cover as much of the city as possible with limited time.
Let's go.  
Some of the links in the post are affiliate links. If you make a purchase through these links it helps to support this site at no extra cost to you.
Top 10 Things to Do with One Day in Austin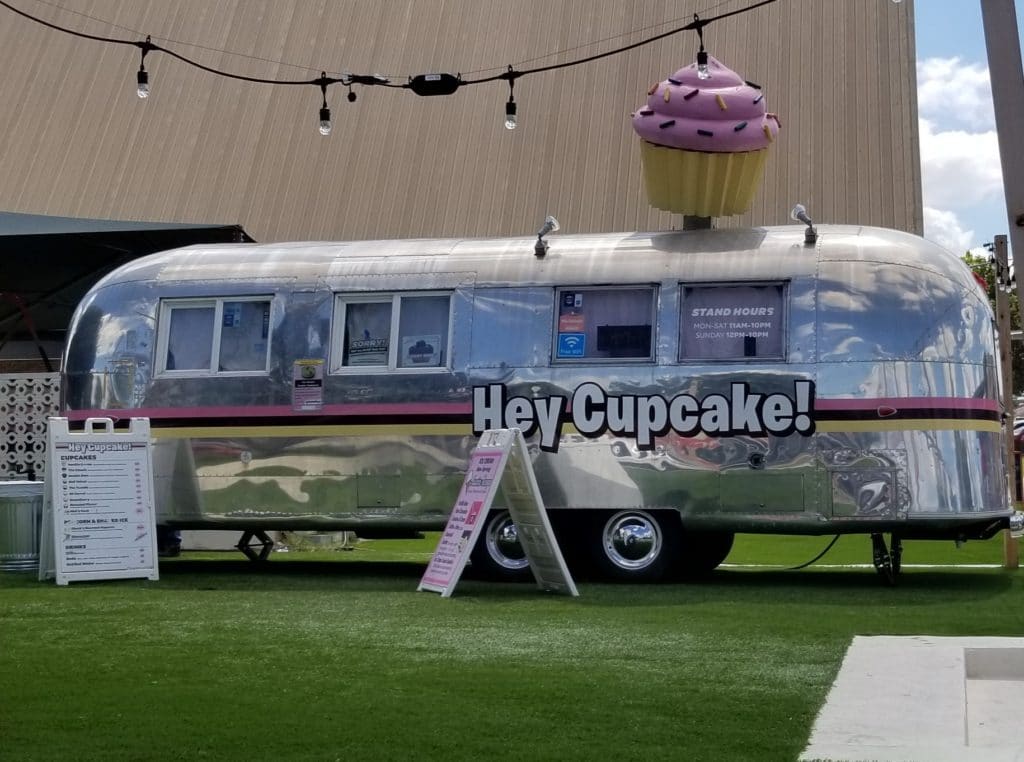 1. Austin Food Scene
The food scene in Austin is off the charts.
From Texas-style BBQ to breakfast tacos to fried chicken, you can find all kinds of fantastic things to eat.
Even if you're only spending one day in Austin, you can't miss your chance to try the food here.
If you're looking to sample lots of places during your visit, I recommend taking a food tour or hitting up one of the many food truck parks around town.
There are several food truck parks located within a few blocks of each other in the South Congress area if you'd like to maximize your time and have plenty of options. 
Here's some more Austin food scene inspiration for your trip. The host visits some restaurants a bit off the radar that you don't want to miss.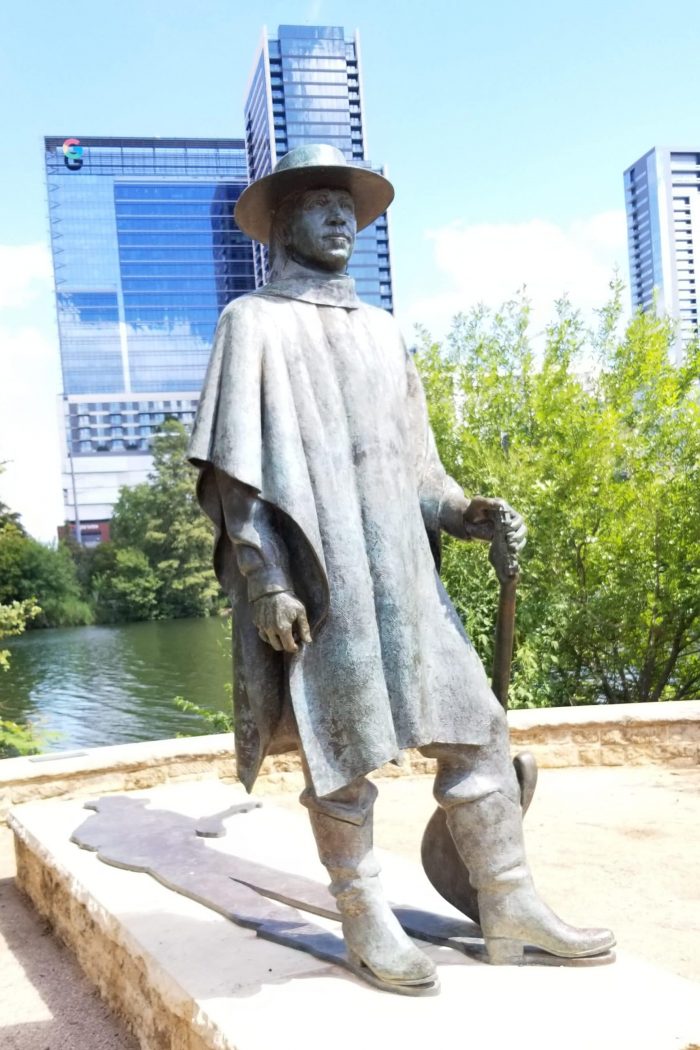 2. Visit the Stevie Ray Vaughan statue
If you happen to be a Stevie Ray Vaughan fan, make sure you stop by the memorial statue at Auditorium Shores Park.
The statue is located along the biking trail that runs along the river.
It is probably one of the most photographed landmarks in the city. Plus, the location of the statue is also offers the perfect view of the city and the river.
The Stevie Ray Vaughan Memorial Statue can be found in Google Maps. Just do a quick search to find the walking directions.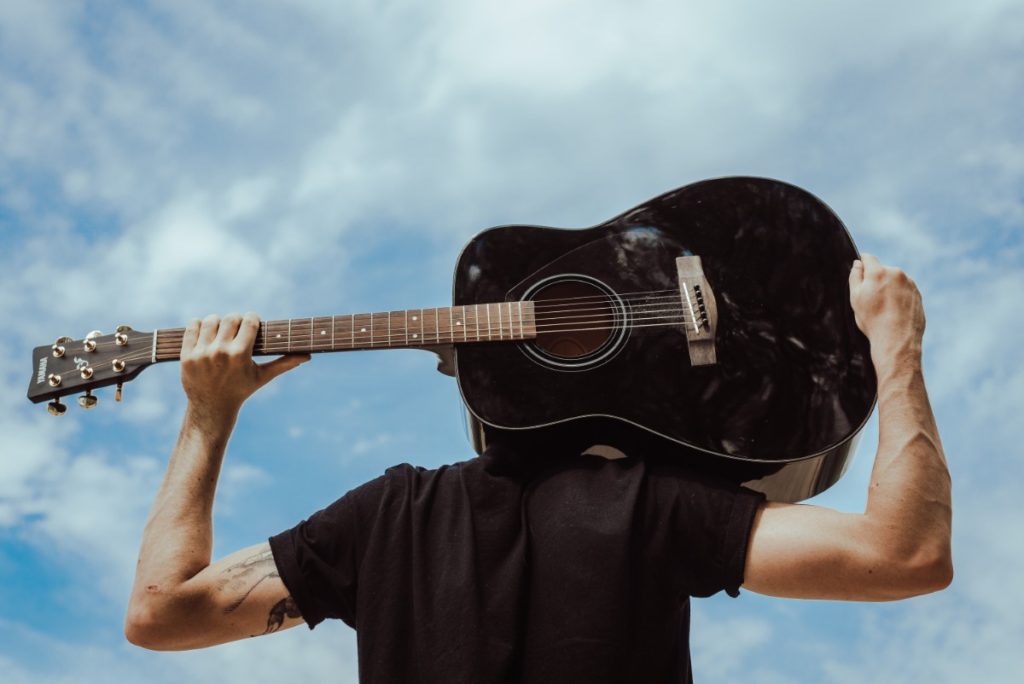 3. Austin Music Scene
One of my favorite things about Austin is the music scene. If you're a music fan of any kind,  you're going to love it here.
Austin has one of the most exciting music scenes in the country right now, if not the world.
The city is home to over 200 live music venues and several of the largest music festivals including South by Southwest (SXSW), Austin City Limits, and Blues on the Green.
There are clubs and music venues spread throughout the city, but you can find many of them along either South Congress or 6th Street.
Some of the more popular venues include Stubb's Bar-B-Q, The Continental Club and Antone's Nightclub. 
A live concert is also the perfect end to your one day in Austin.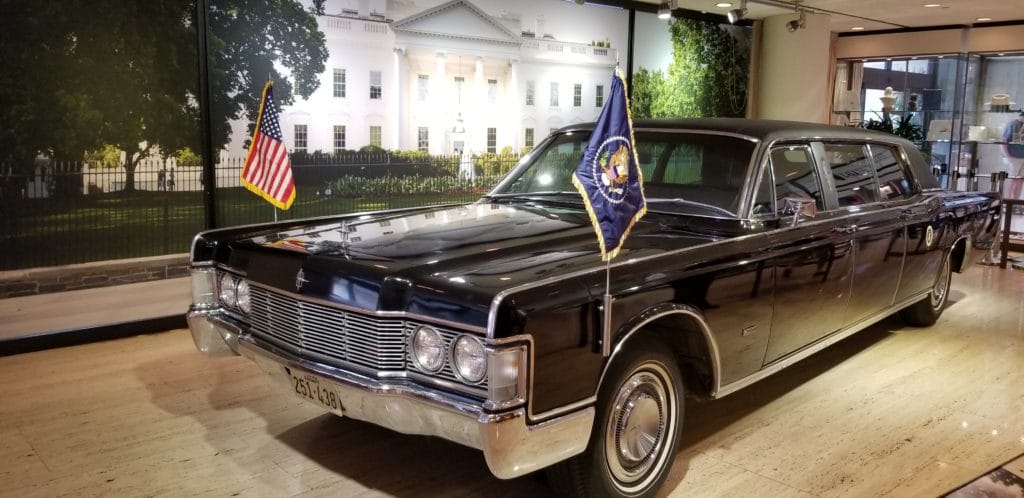 4. LBJ Presidential Library
If you're into history or politics, I encourage you to pay a visit to the Lyndon Baines Johnson (LBJ) Presidential Library during your one day in Austin.
The LBJ Presidential Library is one of about 44 presidential libraries (though some are not called libraries) across the United States.
If you have never been to one before, the LBJ Presidential Library makes a great introduction.
The library is located close to downtown so you don't have to go out of your way to visit.
Details for visiting the LBJ Library
The exhibits are well-curated and interesting, so even those less interested in history and politics will have no problem keeping their interest.
Fortunately for LBJ, he was president during an exciting time in American history and his library reflects that nicely.
The core exhibits at the library highlight President Johnson's impact on the country from the War on Poverty to the passing of the Civil Rights Act and everything in between.
In addition to the many ongoing core exhibits, the LBJ Presidential Library has a temporary exhibit on view through January 13, 2019, called Get in the Game – The Fight for Equality in American Sports. 
This is a thought-provoking exhibit examining the impact of social justice in sports.  If you're a sports fan this exhibit alone will be well worth your time. 
The LBJ Presidential Library is open daily from 9:00 a.m. to 5:00 p.m., except for some holidays.
Admission to the library is $10 for adults with lower admission prices available for some visitors.
For more information about the LBJ Presidential Library please click here.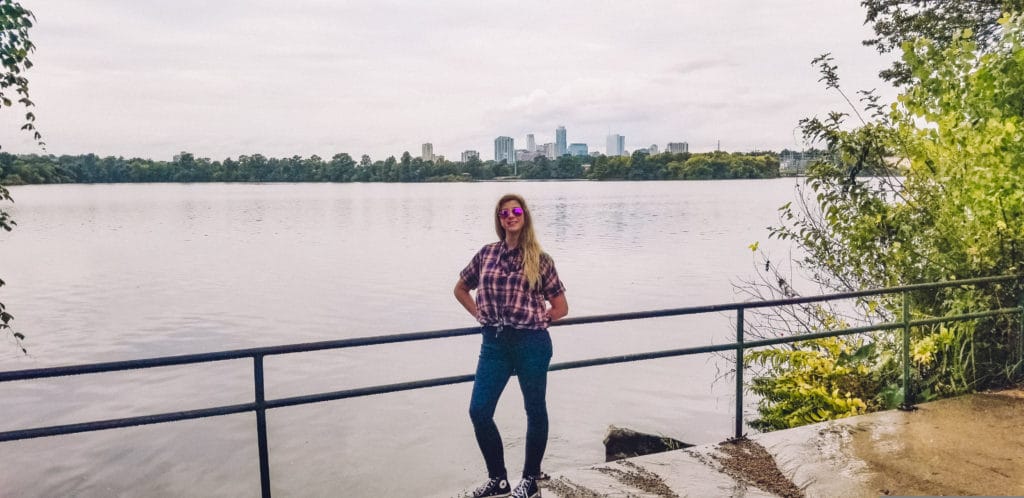 5. Water Activities
Austin is fortunate to be surrounded by many water sources creating unlimited opportunities for water-related sports and activities.
Here are several destinations to consider if you're looking to participate in water-related recreational activities during your one day in Austin:
 The Colorado River: The Colorado River runs right through the heart of Austin and right under the Congress Avenue Bridge (where you'll find the bats!). Activities available along the Colorado River include kayaking, canoeing, paddleboarding, and river cruises. 
Lady Bird Lake: Located just east of the Congress Avenue Bridge, Lady Bird Lake is a man-made reservoir created from the Colorado River. Activities available on Lady Bird Lake include kayaking, canoeing, and paddleboarding. 
Barton Springs Outdoor Pool: The Barton Springs Pool is located in Zilker Park across the river from downtown Austin. The pool has been filled with water from nearby natural hot springs and is open year-round. The Barton Springs Pool is available for swimming only, paddleboards, canoes, and kayaks are not permitted. 
San Marcos River and Comal River: The San Marcos River and Comal River are great destinations if you'd like to try river tubing, a very popular activity in Austin. There are several tour companies that will take care of all the details for you, including pick up and drop off right from downtown Austin. These companies even provide the tubes and coolers for your beer! If you'd like more information about the river tubing excursions near Austin, check out ATXcursions or Texas State Tubes. 
Lake Austin: Lake Austin is popular for fishing and boating. Visitors can rent canoes, sailboats, pontoon boats, and large party boats.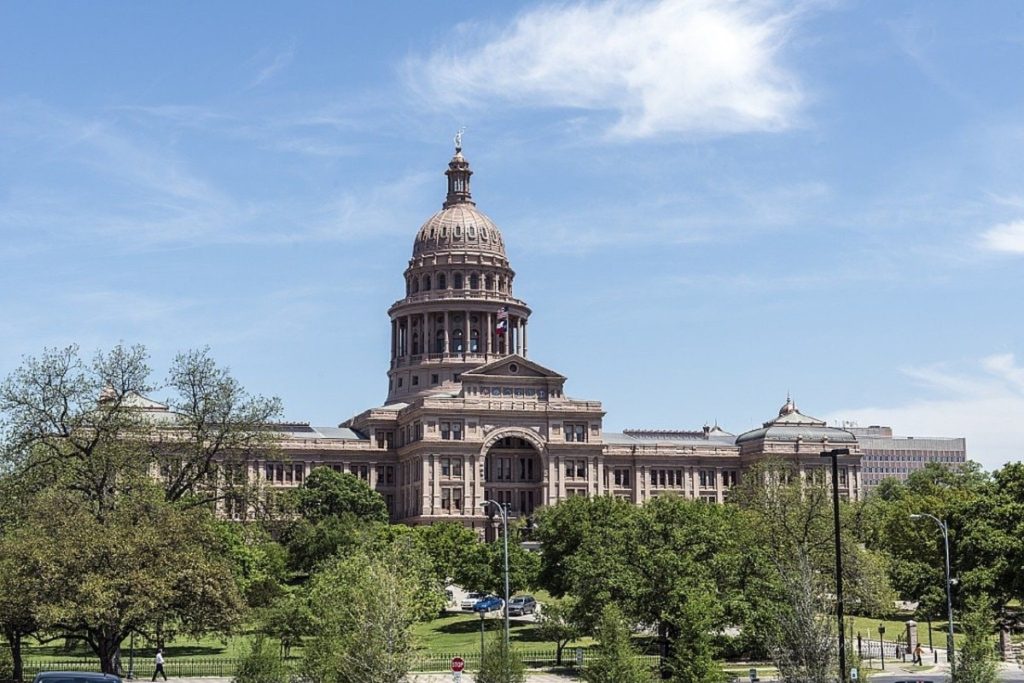 6. Visit the Texas State Capitol
The Texas State Capitol is one of the most popular tourist destinations in Austin.
The capitol building is the largest in the United States, even larger that the U.S. Capitol building in Washington D.C.
The building also features beautiful ornate architecture including massive brass chandeiers and door hinges (trust me, it's cooler than it sounds).
Apparently the door hinges are so amazing that multiple people have attempted to steal them over the years.
Fortunately they have not been successful, so you too can enjoy the beautiful door hinges.
Once you've finished exploring the interior of the Texas State Capitol, head outside to wander around the capitol grounds.
The capitol sits on 22 acres of well manicured lawns with historic buidlings and 17 monuments.
You can get a map of the outdoor capitol grounds from inside at the Visitors Center.
There are also a few restaruants on the capitol grounds. I hear the Clay Pit is a fantastic spot for Indian cuisine if you're looking for a lunch spot.
If you would like to take a tour of the Texas State Capitol, they depart every 30 to 45 minutes from just outside the tour guides office inside.
The tours are free of charge and last approximately 30 minutes.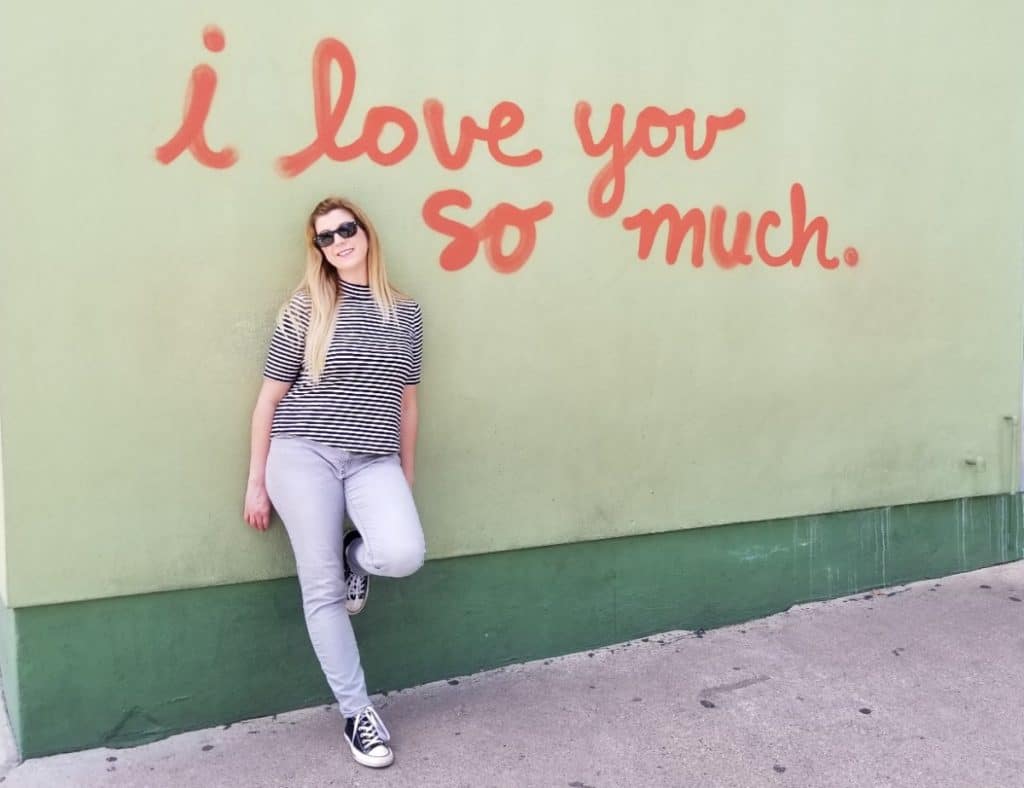 7. Find the murals
Austin is an artsy city and just so happens to be full of dozens of fun, full sized wall murals. These murals make the perfect backdrop for some photos as you're out exploring the city.
The first image in this post is one of the most popular wall murals in the city. You can find it on the side of the Roadhouse Relics building at 1720 S. 1st in Austin.
There are also plenty of murals along South Congress Avenue if you're looking for more.
In all honesty, you'll find plenty of murals just out exploring the city. But if you'd like to make a DIY Austin wall mural tour, you can do that too.
Just be sure to wear clothes you like to be phtographed in for all those pictures.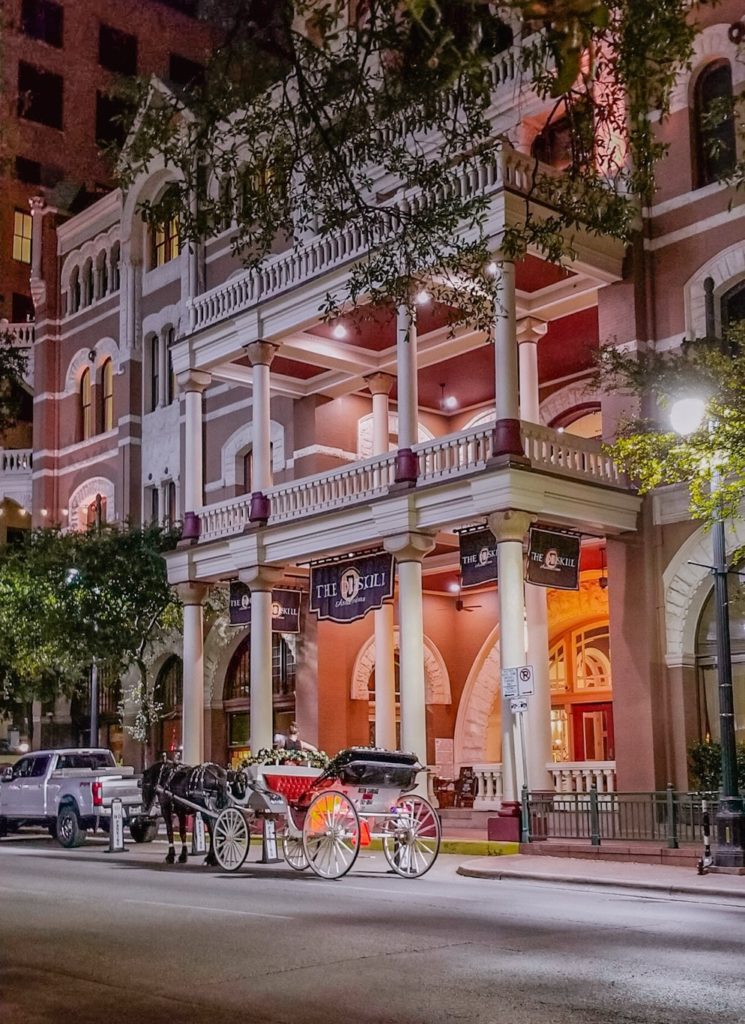 8. Take an Austin Ghost Tour
If you want to learn some unique and interesting history during your one day in Austin, consider taking an Austin Ghost Tour.
These tours will take you to locations around the city thought to be haunted. Whether they are hauted or not, who knows, but each location came with a dark and fascinating story.
During my visit to Austin I took the Ghosts, Murders, and Mayem tour with Maverick.
The tour was super fun and we went to several spots around downtown Austin including one of the country's most famous haunted hotels, The Driskill.
Austin Ghost Tours offers three different tours around the city: Ghosts, Murders, and Mayem, Alleyways and Shadows Ghost Walk of the Capitol, and a Historic District Ghost Walk.
All tours last about 90 minutes and cost $23 per person, tip not included.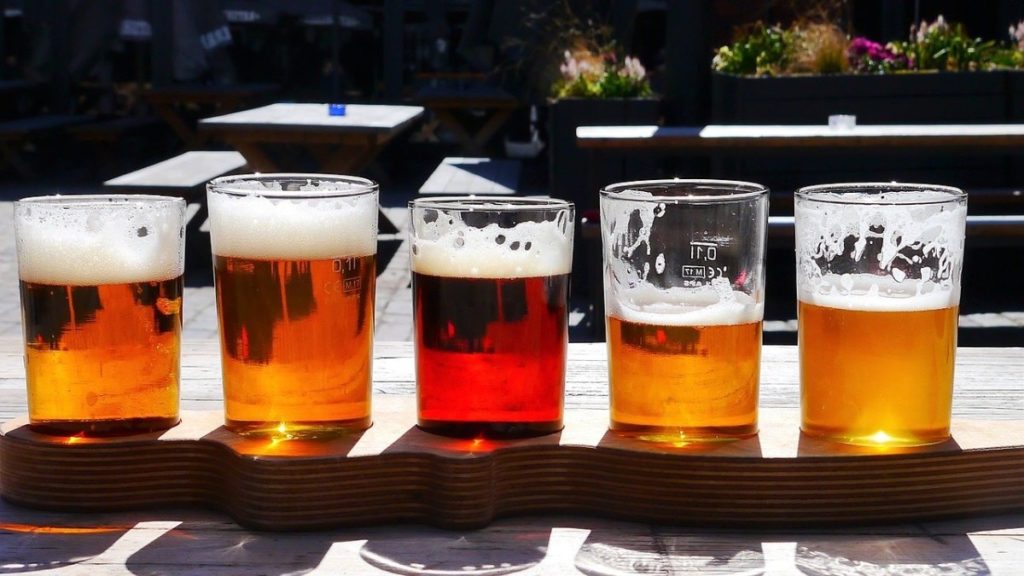 9. Enjoy the nightlife
The perfect way to end your one day in Austin is by enjoying the local nightlife.
There's so much going on in Austin on any given night, you're sure to find something fun to do.
If you're a beer enthusiast, consider visiting some of the east Austin tap rooms. Here's a quick list to get you started:
Austin East Ciders: I've been really into ciders lately after finding so many in Europe. This place has a lot of different flavors and you can get flights to try several at a time.
Zilker Brewing Company and Taproom: Zilker is the perfect place to hang out for the evening after exploring the city. They have a large tap room with art, music, and great food.
Hops and Grain Brewing: Hops and Grain is another great option for visiting beer lovers. In addition to their many beers, they have a rotating selection of local events and food trucks.
In addition to the east side taprooms, you'll find tons of great bars in and around Austin. Watch this video above to find some really cool bars to choose from.
Or, you can always let fate play it's part and just stop in somewhere at random. Sometimes that's when you find the best, most unexpected things.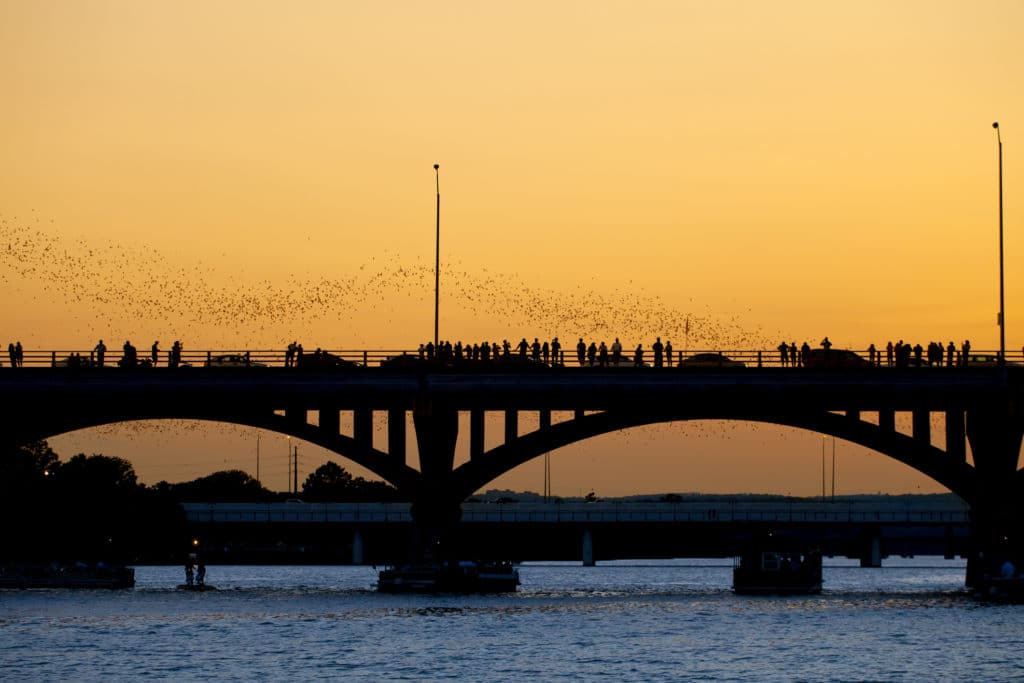 10. Congress Bridge Bats
Just about every visitor to Austin wants to see the famous Congress Avenue Bridge bats.
If you have not yet heard about these bats, you're in for a real treat. (That may be a poor choice of words.)
Austin happens to be home to the largest urban bat colony in the world.
There are over a million and a half Mexican free-tailed bats living under the Congress Avenue Bridge.
Every night at dusk, you can watch the bats emerge in a massive swarm as they head out over the river to feast on insects and mosquitoes. 
It is estimated that over 100,000 people head to Austin to watch the bats each year. Here are a few options for viewing the bats during your one day in Austin.
Where to see the bats
 Sit on the lawn or stand on the bridge – The easiest way to see the bats is to stand along the Congress Avenue Bridge or grab a space on the lawn near the Statesman's Bat Observation Center. It is recommended that you arrive at least an hour before dusk to claim your spot. 
Take a boat tour – There are two companies offering boat tours to see the bats. Contact either Capital Cruises or Lone Star Riverboat for information and reservations. Both boat tours last approximately one hour and cost about $10 per person. The tours are scheduled to leave 30 minutes before sunset and return shortly after the bats have emerged from the bridge. 
Canoe, kayak or paddleboard – You can also rent a canoe, kayak or paddleboard from one of the many vendors along the waterfront. These rentals typically only cost a few dollars and will allow you to get as close as you want to the bridge. 
No matter which position you choose, be sure to have your camera ready. Nobody is going to believe you went all the way to Austin to watch a million bats emerge from under a bridge.
I hope you've enjoyed this one day in Austin itinerary and that it helps you plan your visit to this wildly fun city. If you enjoyed this post, please consider sharing it. It really helps me a lot. Thanks for reading.
Book Your Trip
Find the best flight deals by using Google Flights, then book direct with the airline. This is the search engine I use to compare flights and prices before booking my own trips.

BOOK YOUR ACCOMODATION
I recommend searching for hotels through Booking.com to compare hotels on amenities, location, and price. If you are a member of a hotel's rewards program, always book direct with the hotel. If you are not loyal to a specific hotel brand, using Booking.com for the best price.

TRAVEL INSURANCE
Travel insurance is more important than ever. For just a few dollars a day you can protect yourself and your trip. I personally use World Nomads, but whomever you choose, don't skip out on travel insurance. It can literally save you thousands of dollars.


Want to save it? Pin it.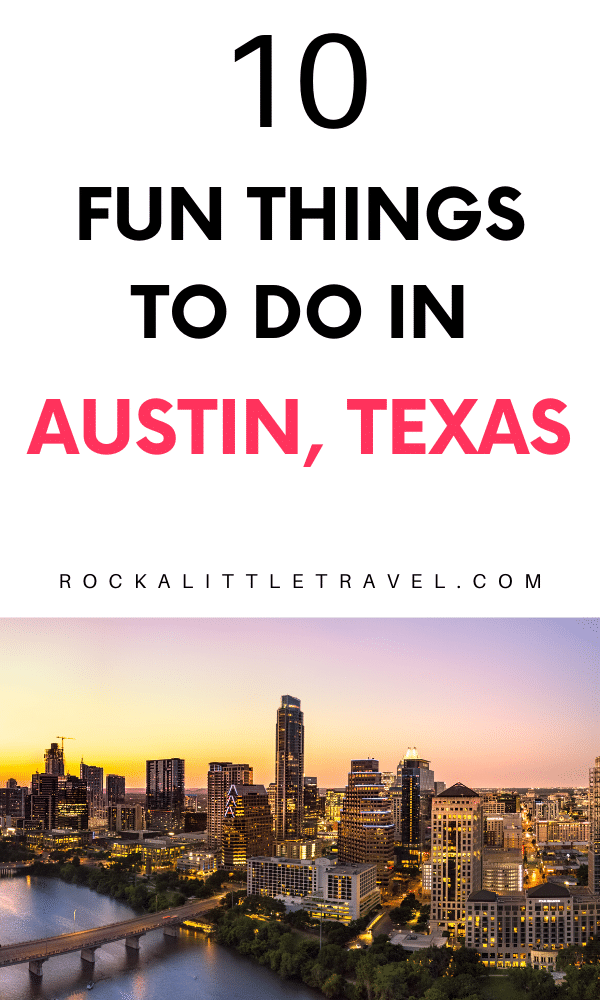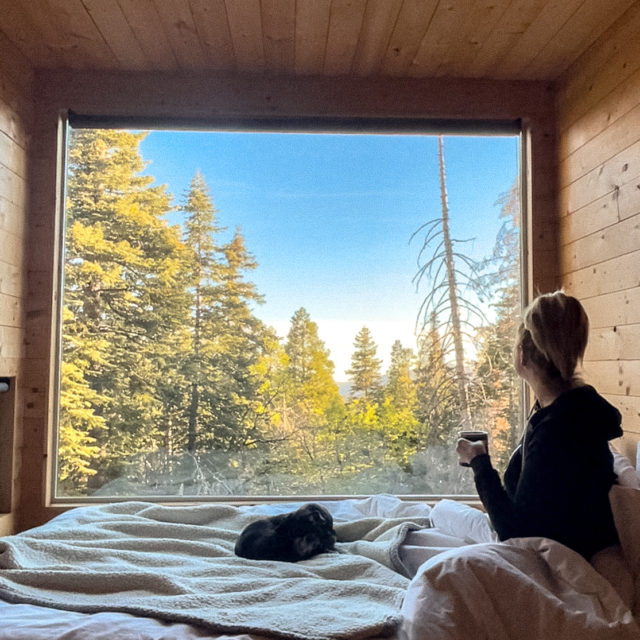 Is Getaway House Big Bear is worth the hype? Let's find out. Just last week I booked a last minute stay at Getaway House …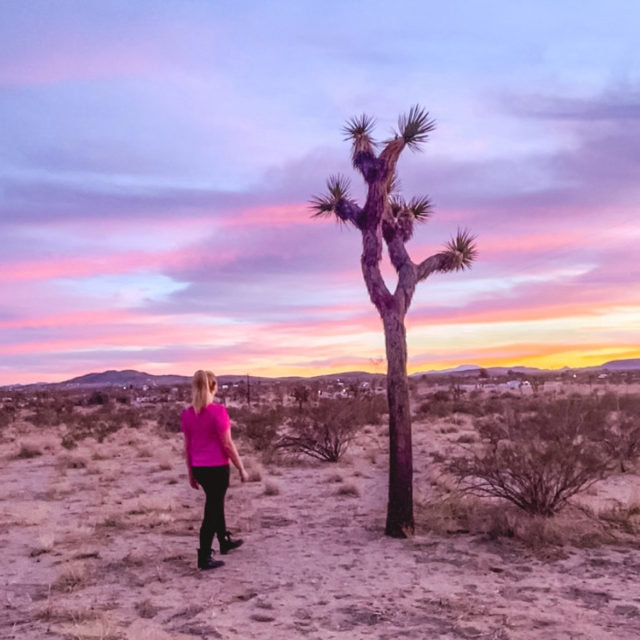 While the best time to visit Joshua Tree National Park depends on what you're looking for, there are a few important considerations when planning your …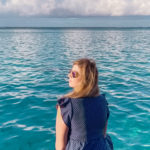 Eden Fite
Part-time Traveler | Dog Lover | Avoider of Crowds
I help busy people find creative ways to travel more.