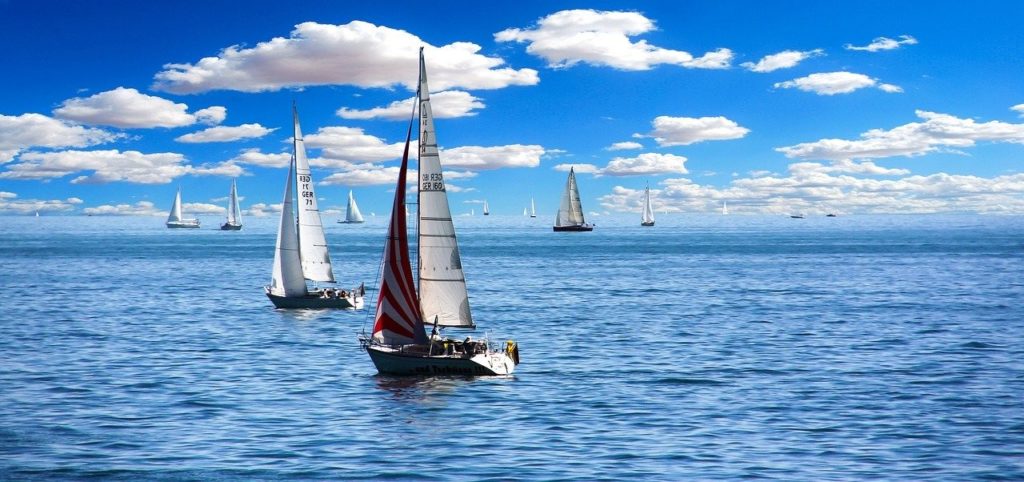 If you're an avid traveler, chances are you have your own bucket list ideas you'd like to accomplish in your lifetime.
If you don't, this list will help add some serious bucket worthy goals to your list.
Some of the items are this list are much harder than others, but many are far more achievable than one may think.
Just keep an open mind, you never know where life will take you.
100 Bucket List Ideas for Travelers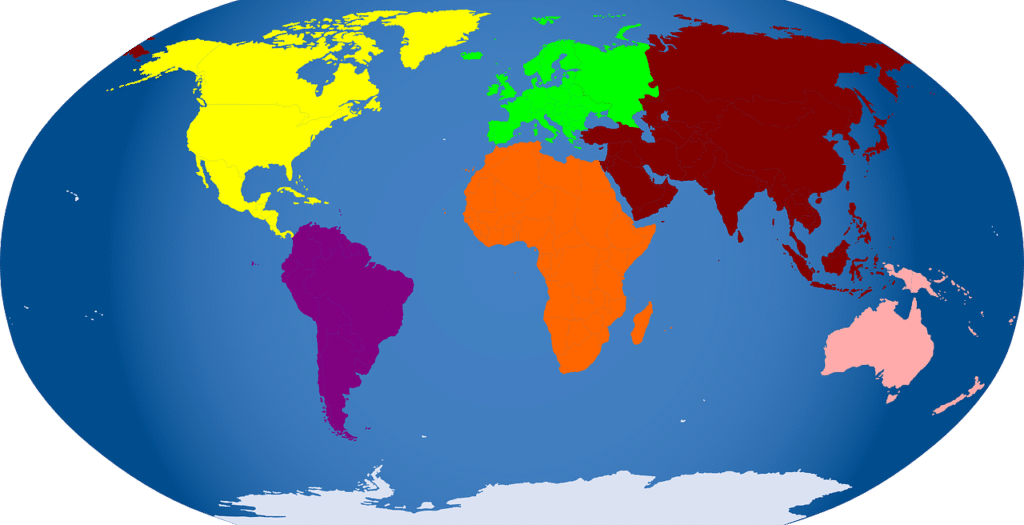 1. Visit all 7 continents
This is one of the most popular bucket list ideas, especially among frequent travelers and travel bloggers. To accomplish this, one would need to visit all of the following 7 continents:
Of course Antarctica is the most expensive destination on this list. Antarctic cruises can be taken allowing you to step foot on the continent but cost upwards of $7.000 USD per person.
2. Visit all 195 countries in the world
Another popular, yet far more challenging and time consuming travel bucket list idea is to visit all the countries in the world. The list of countries currently stands at about 195. I say about because this number varies slightly depedning on the criteria you use.
Most that achieve this are individuals that have taken time off from their jobs to travel the world. However, for those of us who can't leave our jobs to travel, one could achieve this goal by visiting about 10 countries a year over a course of 20 years.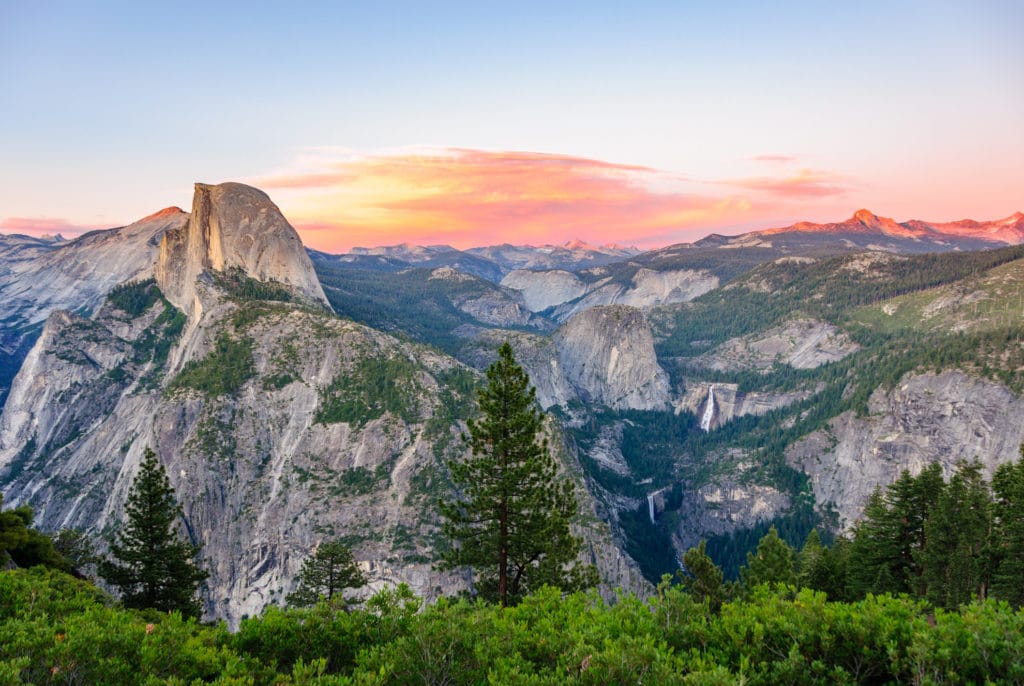 3. Visit every National Park in the United States
The United States is currently home to 62 National Parks covering all 50 United States.
4. Visit the new 7 wonders of the world
The 7 wonders of the new world are as follows:
5. Visit the 7 natural wonders of the world
The 7 wonders of the natural world are as follows:
6. Swim in all the world's oceans
The world's 5 oceans are as follows:
7. Fly completely around the world
Flying completely around the world will obviously require some serious planning and of course, several stops along the way. But the jist of this is that you will start and stop in the same city by flying in one direction, completely around the world.
For the majority of those attempting this challenge, it will require at least three stops, most likely in North America, Europe, and Asia.
A quick Google search tells me that the fastest flight aoround the world via commercial flights so far has taken 52 hours and 34 minutes. This was completed by an airline executive so I'm guessing money was no object. For those on more of a budget, you may need to take extra time to coordinate more affordable flights.
8. Sail around the world
For those of you who like sailing, perhaps you're interested in a sail around the world.
You'll likely need a boat, above average sailing skills, and someone to sail with you to accomplish this goal. I'm also told the average trip around the world via boat typically takes around 3 to 5 years. This is due to all the stops along the way.
For thos uninterested in sighseeing along the way, one could likely get this trip completed in a few months.
9. Climb Mt. Everest
A successful summit of Mount Everest requires time, money, physical training, and patience.
It is estimated that it will cost each climber anywhere between $35,000 to $100,000 to climb Mount Everest. Just the permit alone costs around $11,000.
It is estimated to take approximately 2 months to complete the climb to the peak of Mount Everest and return to Base Camp.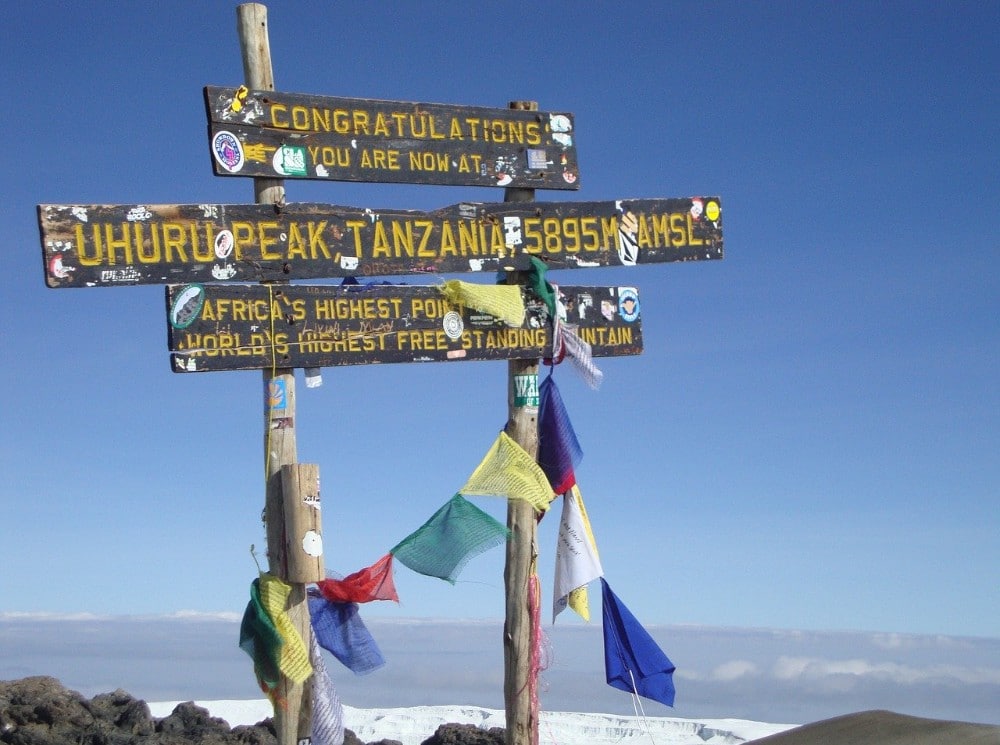 10. Hike Mount Kilimanjaro
Mount Kilimanjaro is one of the easiest of the 7 summits to complete, making it one of the most popular.
The hike up to the summit of Mount Kilimanjaro takes anywhere form 5 to 9 days, depending on your chosen route.
You'll need to be in good shape, but the ascent does not require technical climbing skills. The cost to climb Mount Kilimanjaro is around $4000.
11. Summit the highest mountain on each continent
The highest mountain on each continent is as follows:
12. Travel above the Arctic Circle
To travel above the Arctic Circle you'll need to visit one of the following 8 countries:
13. Travel below the Antarctic Circle
To reach the Antarctic Circle you will need to take an Antarctica cuise that sails below the Antarctic Circle. These start around $6,000 and can go as high as $13,000.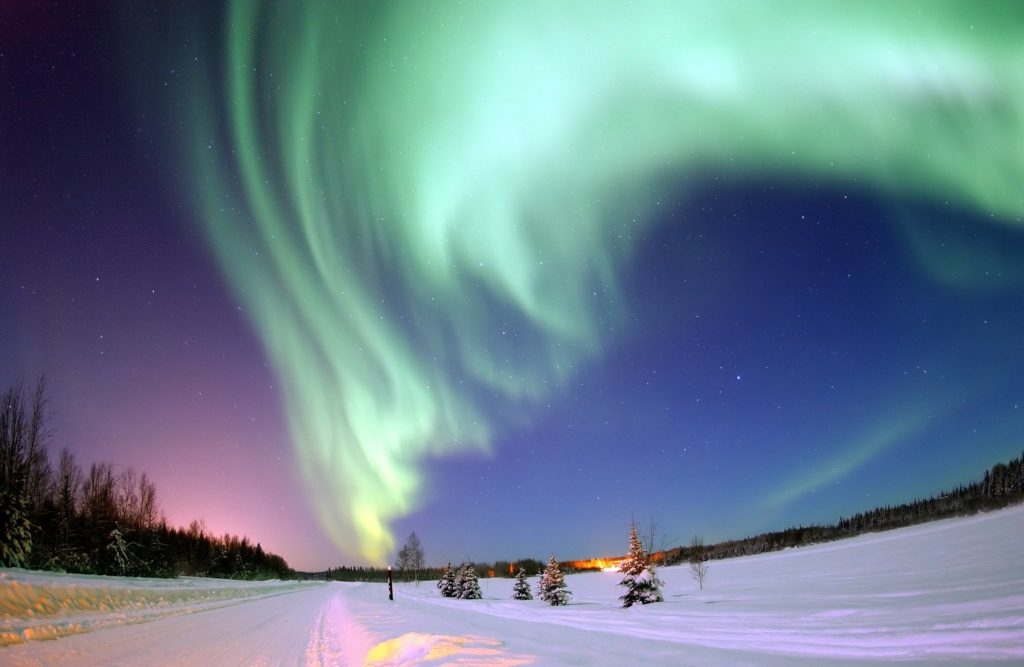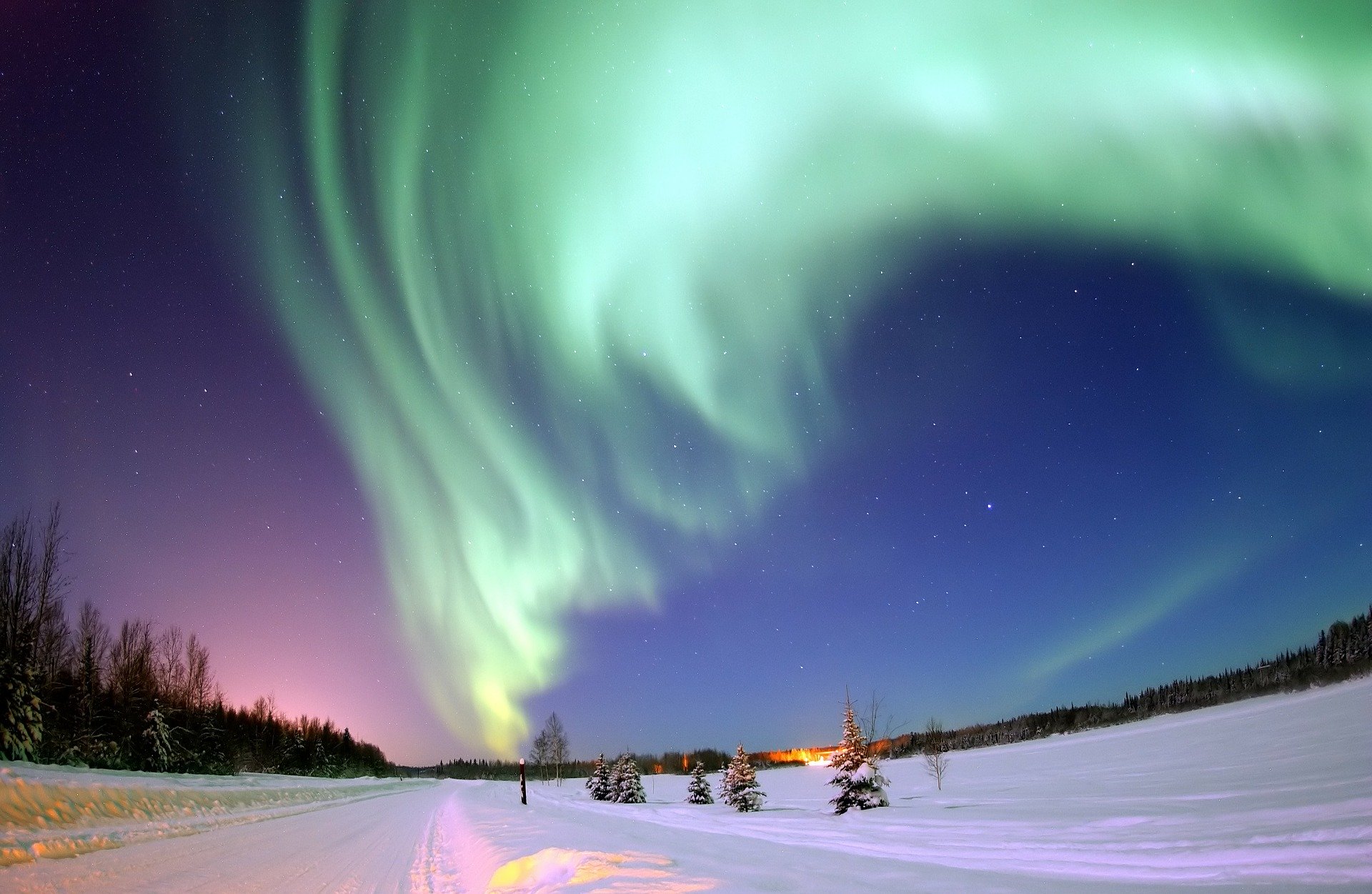 14. See the northern lights
There are many places from which to see the Northern Lights. Some of the most popular destinations are Canada, Iceland, and Norway. You'll also need to time for your visit to these destinations for the winter months.
15. View a solar eclipse
A total solar eclipse occurs when the moon completely covers the central disk of the sun. A total solar eclipse can be seen from somewhere on earth about every 18 months.
To view a true full solar eclipse, you will simply need to be in the right place at the right time. You can find a solar eclipse timetable online.
16. Go skydiving
For those of you not afraid of heights, you may wish to give skydiving a try. Skydiving is one of the most popular bucket list items for adventure seekers.
First time skydivers are typically required to jump tandem first. This menas an experienced skydiver will be harnessed to you. There is also a course you can take in order to be able to jump solo in many locations.
Prices for skydiving typically range from $120 – $300. Those interested in skydiving can find opportunities all over the world.
17. Go bungee jumping
Another popular item on many bucket lists is bungee jumping.
Bungee jumping requires jumping off a high surface with a bengee cord attached to your ankle. This activity if freqently done from bridges.
Bungee jumping is a popular activity world wide and can be done for anywhere from $100 to $500 depending on where you are.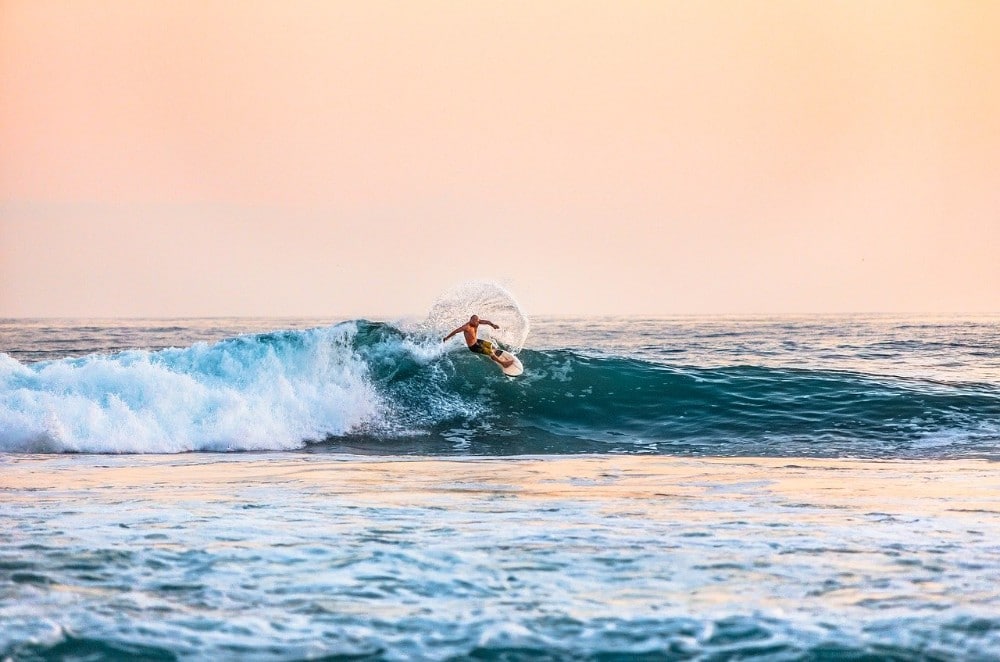 18. Learn to surf
One of my own favorite bucket list ideas is to learn to surf. This is something I've always wanted to learn to do.
Those interested in learning to surf can do so on their own time or take lessons. Prices for lessons will vary depending on where you are in the world.
In general, you can expect it to take a few weeks to get the basics down, and much longer to become skilled.
Popular surfing destinations include Hawaii, Costa Rica, Australia, Morocco, and South Africa.
19. Learn to Dive
Scuba Diving is a popular item on many bucket lists, and for good reason. Who wouldn't want to see the incredible life living beneath the world's oceans?
In most cases, Scuba Diving will require a certification (PADI) that takes about a week to get if done all at once. On the low end, a PADI certification will cost around $300. On the higher end, this will cost closer to $1,000.
20. Go Scuba Diving at the Great Barrier Reef
The world's most famous Scuba Diving spot is the Great Barrier Reef in Australia. If you haven't gotten certified before your visit, it will cost you around $1,000 to do so here. Though, as the world's largest coral reef system, it is likely one of the most beautiful places to do so.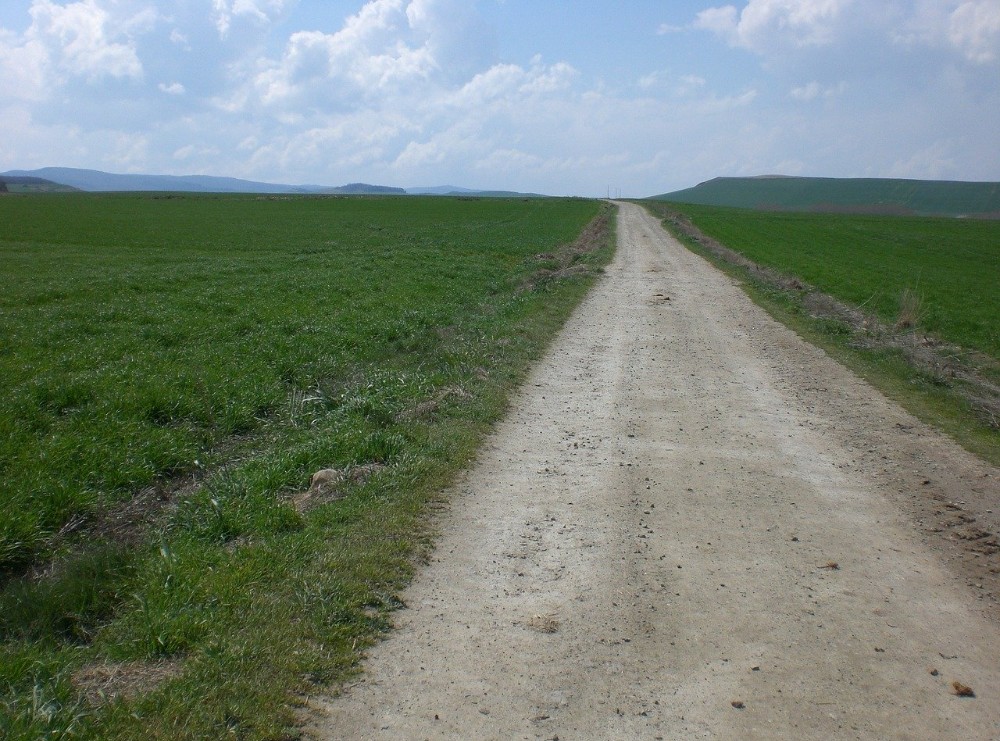 21. Walk the Camino de Santiago
The Camino de Santiago is a religious pilgrimage in Europe that runs from Saint Jean Pied de Port, France, to the Cathedral of Santiago de Compostela in Galicia, Spain.
Those who complete the pilgrimage cover over 500 miles of trail aross northern Spain. It takes the average pilgrim about 30 to 35 days to complete the Camino de Santiago.
22. Hike the Pacific Crest Trail
The Pacific Crest Trail runs 2,653 miles from the southern United States border with Mexico to the northern United States border with Canada. It runs through the states of California, Oregon, and Washington.
Completion of the entire Pacific Crest Trail takes the average hiker about 5 months and can cost anywhere from $4,000 to $8,000.
23. Hike the Appalachian Trail
Similar to the Pacific Crest Trail, the Appalachian Trail runs 2,200 miles from Springer Mountain in Georgia to Mount Katahdin in Maine. It runs through 14 U.S. states including Georgia, North Carolina, Tenessee, Virginia, West Virginia, Maryland, Pennsylvania, New Jersey, New York, Cennecticut, Massachusetts, Vermont, New Hampshire, Maine.
Completion of the entire Appalachian Trail takes about 5 to 7 months and can cost anywhere from $5,000 to $10,000.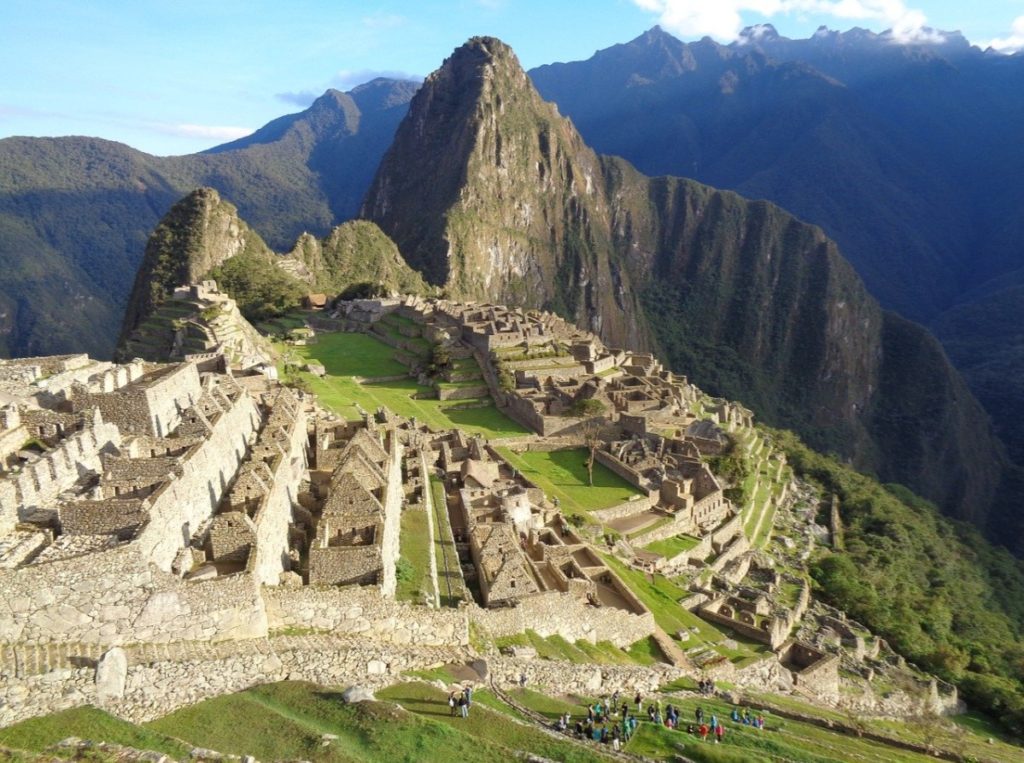 24. Hike the Inca Trail
The Inca Trail in Peru runs 26 miles along the stunning Andes Mountains. This four to five day hike leads hikers up to Machu Picchu.
25. Go on a safari in Africa
While there are many places to go on safari in Africa, here is a list with some of the most popular:
26. See the big 5 on a safari in Africa
The big 5 refer to the following animals: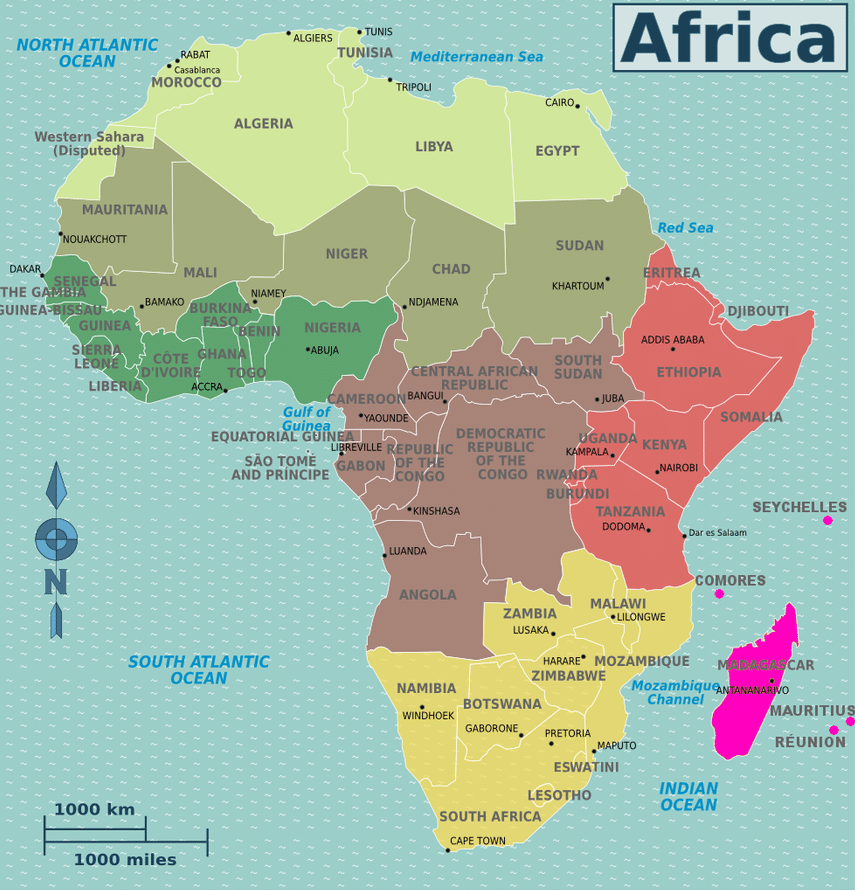 27. Visit all the countries in Africa
There are currently a total of 54 countries in Africa. Below is a list of those countries: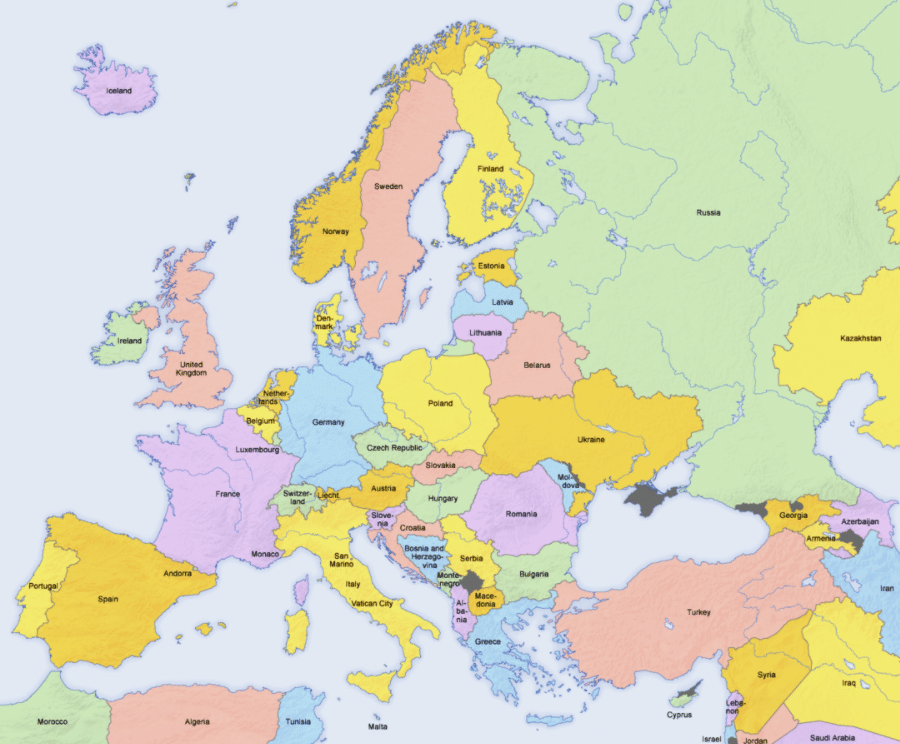 28. Visit all the countries in Europe
There are currently 44 countries in Europe. Below is a list of those countries: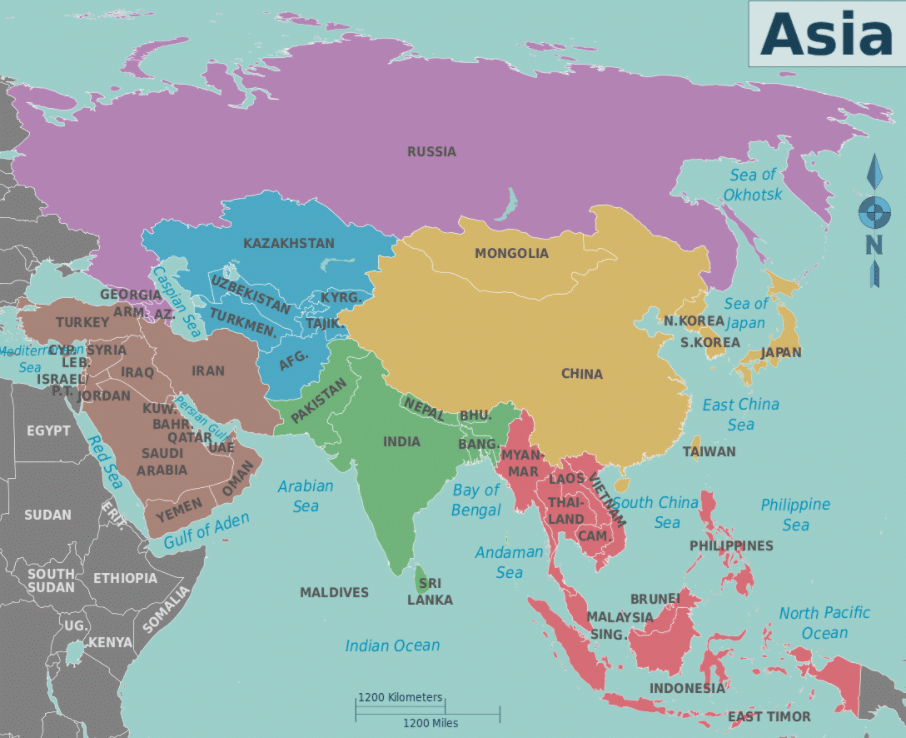 29. Visit all the countries in Asia
There are currently 48 countries in Asia. Here is a list of those countries: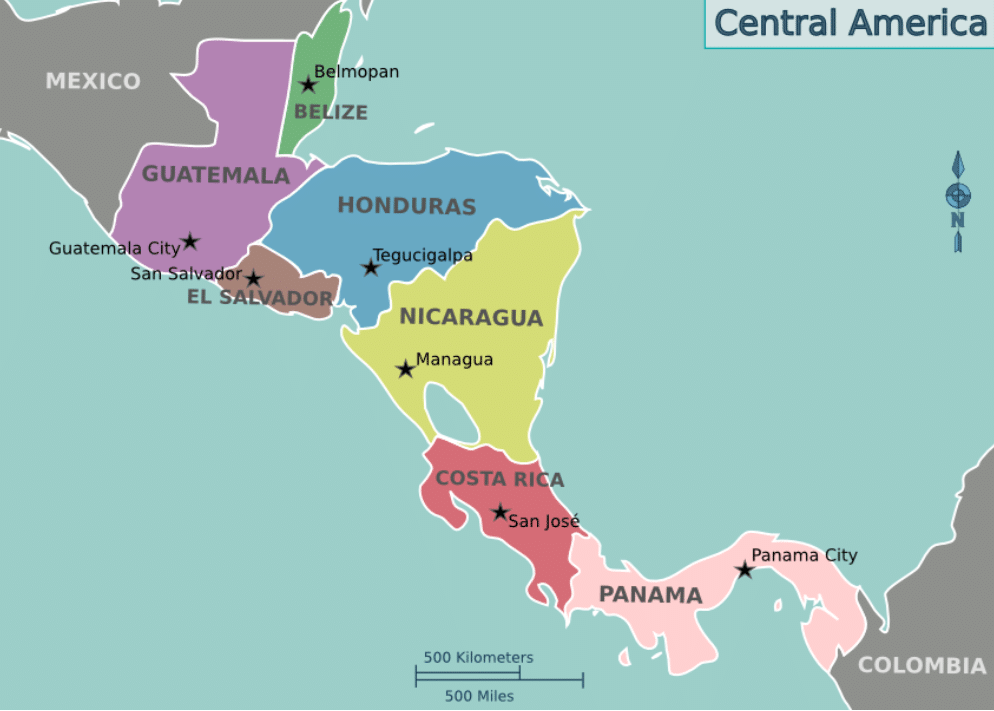 30. Visit all the countries in Central America
There are currently 7 countries in Central America. Below is a list of those countries:
31. Visit all the countries in North America
There are currently 23 countries in North America, which technically include the 7 countries of Central America. I have listed Central American countries separately, so these are the remaining 16 countries that make up North America: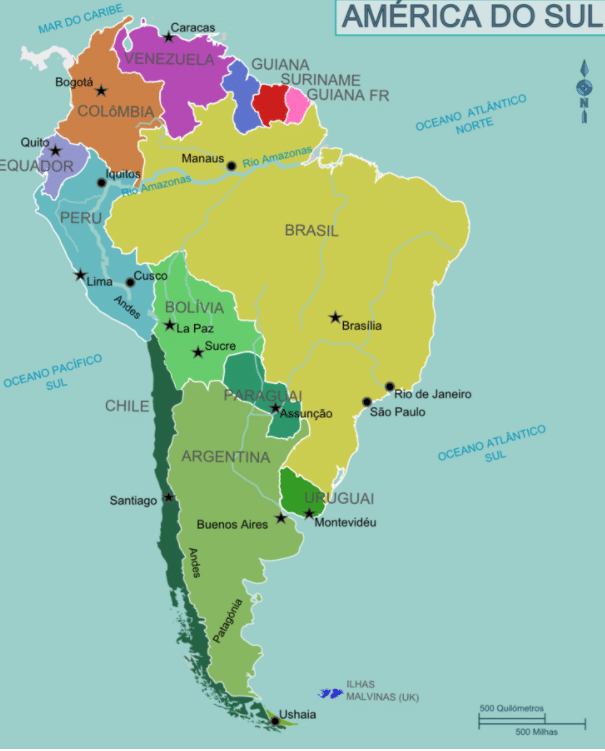 32. Visit all the Countries in South America
There are currently 12 countries in South America. Below is a list of those countries:
33. Visit all the Hawaiian Islands
The 6 Hawaiian islands are as follows: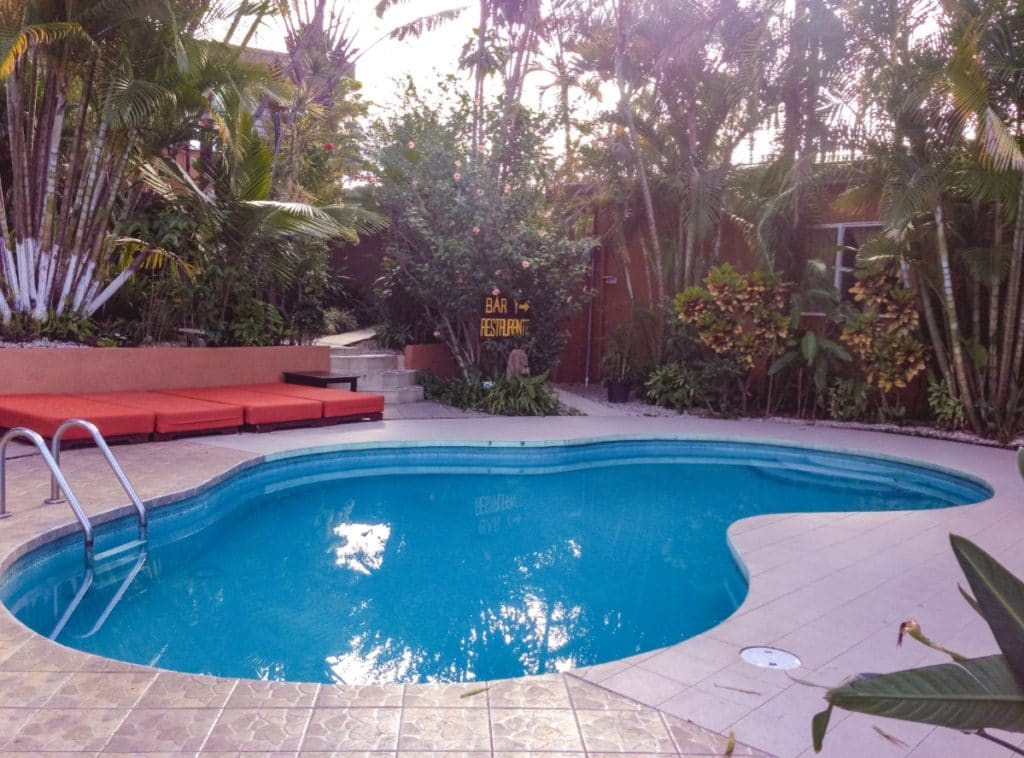 34. Stay in a hostel
Staying in a hostel while traveling abroad is a right of passage for most young travelers. If you began traveling when you were a bit older, you may have missed out on this experience, but it's never too late.
Hostels are affordable, fun, and one of the best ways to make friends while traveling.
I stayed at Costa Rica Backpacker's Hostel in San Jose, Costa Rica on my first international solo trip, and have recommended them ever since.
35. Stay in an over water bungalow
A stay in an over water bungalow in a tropical destination is one fo the most luxurious bucket list ideas on this list.
Over water bungalows are popular in destinations like Tahiti, the Maldives, and Bora Bora. These luxury experiences often cost upwards of $800 per night. Which of course does not include flights to get to these far away tropical destinations.
As you can imagine, a vacation that includes a stay in an over water bungalow can easily cost in the thousands of dollars.
36. Attend The Yacht Week
The Yacht Week is described as an annual floating festival that takes place at various destinations around the world, and at various times throughout the year (depending on location).
The Yacht Week consists of you and a group of friends booking a spot on a yacht and traveling around via boat to various islands and ports. This is all done in groups of 10 – 50 other yachts, filled with people doing the same as you, drinking and partying for a week straight.
Locations for The Yacht Week are Croatia, Polynesia, the Caribbean, Montenegro, and Greece. It will cost about $1,000 per person, but other expenses add up quickly. However, if you looking for a unique experience to party and meet some new friends, The Yacht Week is for you. Solo travelers are also welcome.
37. Attend Burning Man
Burning Man is one of the world's most famous, and most unique annual events. Burning Man is held annually in Black Rock City, Nevada during the month of August.
38. Attend all the world's major film festivals
While there are oer 3,000 film festivals held annually around the world, these are the most popular: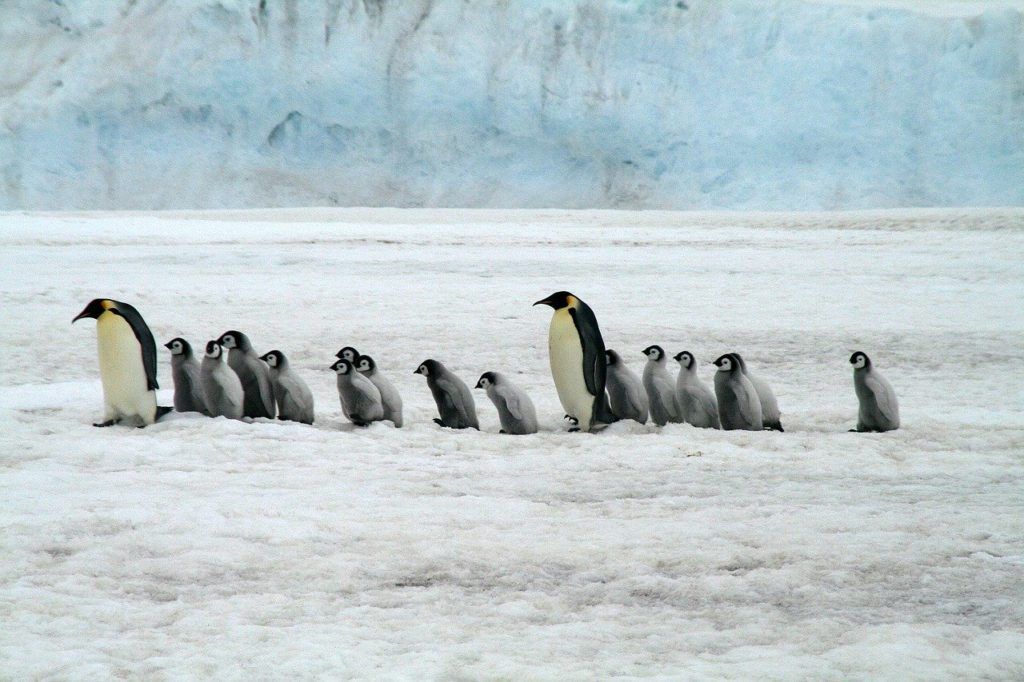 39. See penguins in the wild
Some of the most popular places to spot penguins in the wild are:
40. Go diving with sharks
For those looking for some extra adrenaline filled adventure for their bucket list ideas, consider diving with sharks.
There are spots all around the world where one can Scuba dive with sharks. Popular locations include Maui, San Diego, Belize, and the Bahamas. If you prefer a more controlled environment, consider cage diving with sharks in South Africa.
41. Swim with whales
If you're one who loves the ocean and has a fondness for marine life, consider seeking an opportunity to swim with whales.
Opportunities to swim with whales can be found in locations such as Tonga, Tahiti, Sri Lanka, or Norway. As always, please be sure you are not touching or disturbing the wildlife in any way.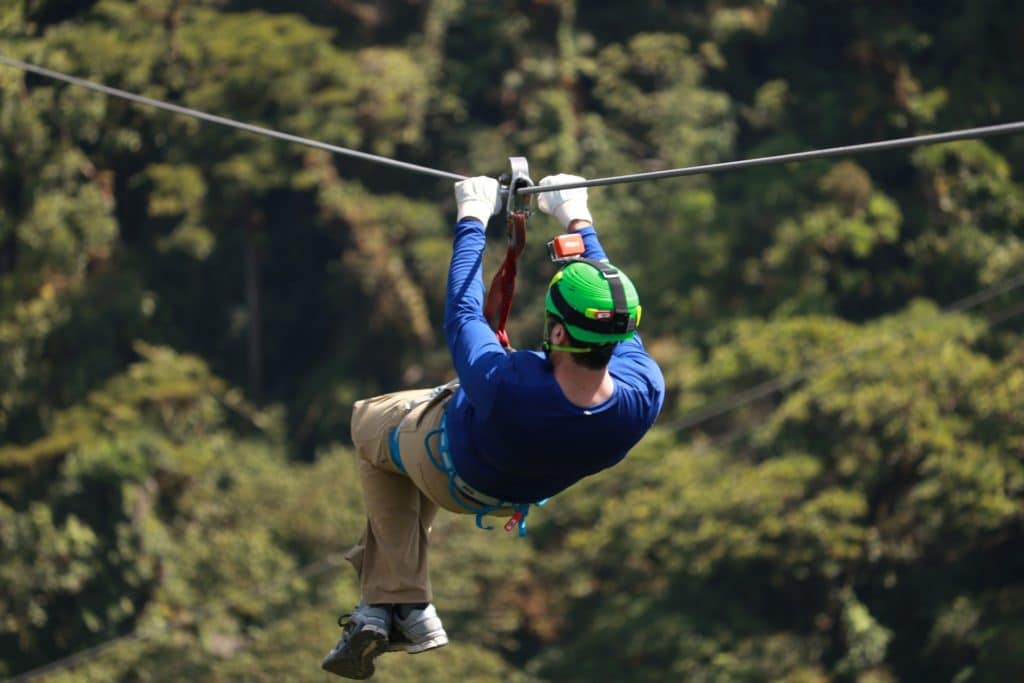 42. Go zip lining
If you like outdoor adventure and you're not afraid of heights, consider adding zip lining to your list of bucket list ideas. Zip lining is popular in Central American coutries like Costa Rica and Panama due to the abundance of rain forests with tall trees.
However, you can pretty much find zip lining anywhere these days. Basically, if you look for it, you will probably find it.
43. Go hang gliding
There are many perfectly beautiful places in the world to try out hang gliding. If I were to try hang gliding, I would consider locations such as Lake Atitlan in Guatemala or Guatape in Colombia.
Personally, I like the idea of hang gliding over or near a large body of water. Even if I won't be landing in it, having it close by just makes me feel better. Plus, a massive lake sure adds to the view.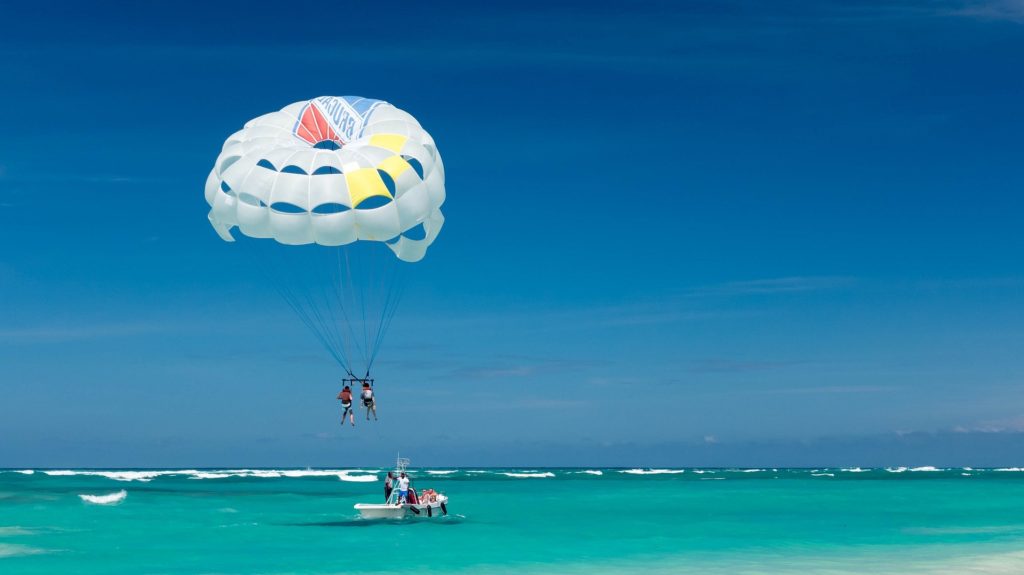 44. Go para sailing
While I haven't tried para sailing yet either, I could suggest tropical destinations like Aruba, Hawaii, or the Bahamas.
45. Attend Carnival in Brazil
Carnival is a national festival in Brazil held the week leading up to Ash Wednesday. It's one of the biggest festivals in the world and draws millions of visitors every year.
While Carnival was originally a food festival timed to take place just before Lent, it has transformed into much more. Today, Carnival consists of street parties and parades, with food, drinks, constumes, and music.
46. Attend Holi Festival in India
The Holi Festival is held annually in March across India. This fun and colorful event celebrates the beginning of spring and is a time to mend relationships, express love, and make new friends.
This festival involves singing, dancing, water guns, and the throwing of colorful powders. The largest celebrations are held in Delhi, Jaipur, and Hampi.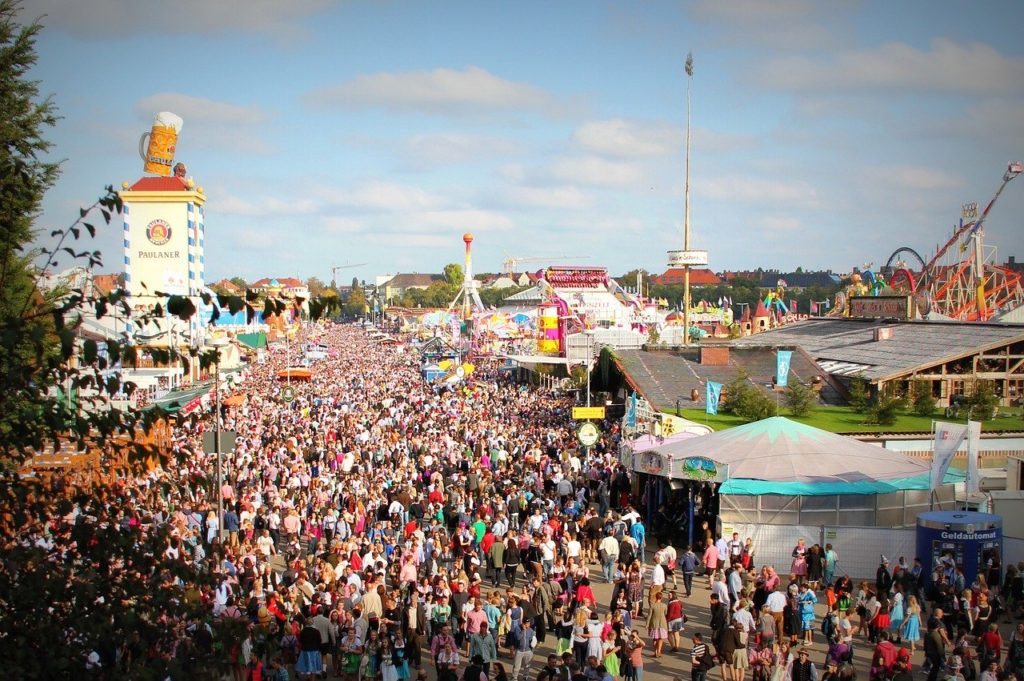 47. Attend Oktoberfest in Munich
Oktoberfest is the world's largest and most famous beer festival. The event is held annually in Munich, Germany and draws millions of visitors.
48. Attend a World Cup match
If you're a futbol fan (or soccer in the US), then attending a World Cup game is an absolute must. Futbol games can get wild with their very passionate fan base, so they're almost always a good time.
49. Attend a World Series game
If you're a baseball fan, you absolutely must attend at least one World Series game in your lifetime. Yes, the tickets are pricey. But just one game won't hurt.
50. Attend the Olympics
If you're a sports fan in general, a trip to the Olympic games is also in order. I haven't been yet myself, but I certainly hope to one day.
51. See a play on Broadway
If you're into theater and planning a visit to New York City, don't miss your opportunity to see a Broadway play. The best shows do sell out, so get those tickets early.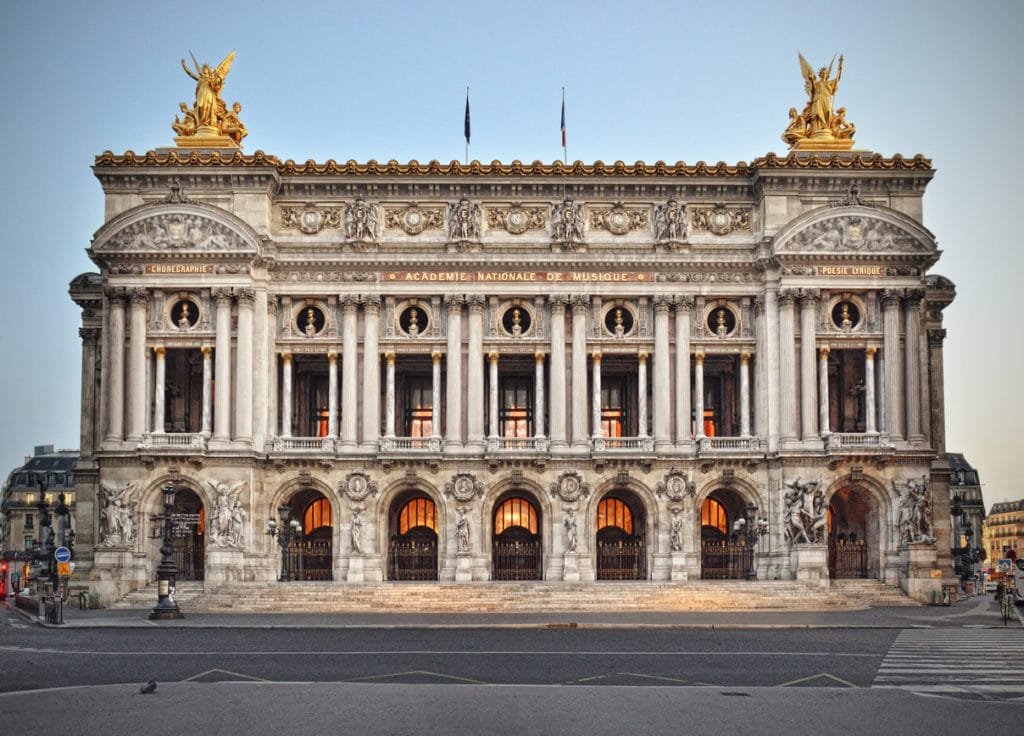 52. Attend an opera
If you're an opera fan, or you've just always wanted to see one for the experience, consider a visit to one of the many famous opera houses around the world.
someof the most famous places to see the opera are The Metropolitan Opera in New York City, Sydney Opera House in Australia, The Bolshoi in Moscow, and the Paris Opera in France.
53. See a ballet
Another popular and artsy night out can be had at the ballet. Cities famous for their ballet companies include New York City, Moscow, Paris, and London.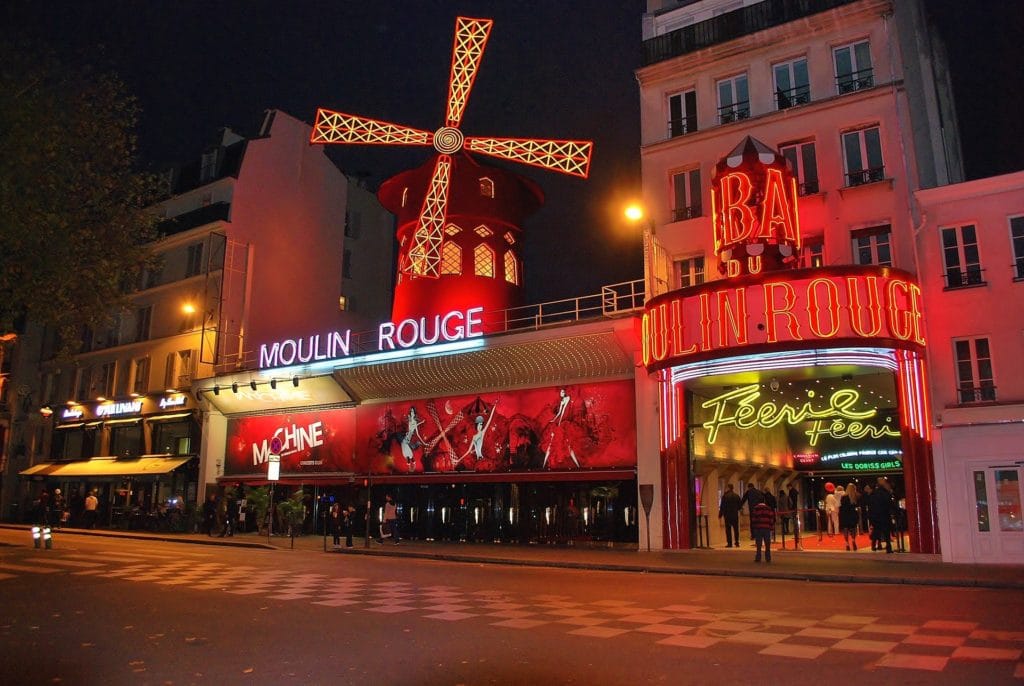 54. Attend a burlesque show
Burlesque can be seen just about anywhere in the world, well maybe not anywhere, but most places. The big cities of North America and Europe are going to be your best bet.
55. Learn to dance flamenco
If you want to learn to dance Flamenco, head to southern Spain where this style of dance originated.
56. Learn to salsa
You can learn to dance salsa in many places, but it originated in New York City and was inpsired by the dance style in Havana in the 1950s.
57. Learn to merengue
Merengue is said to have originated in the Dominican Republic and Haiti.
58. Learn to line dance
I can't tell you where line dancing originated, but I can tell you that you can learn to do it in just about any major city in the US. Just find yourself a county western bar and show up. The steps are usually fairly easy to pick up.
59. Eat pasta in Italy
If you are fortunate enough to get to visit Italy, you must try the pasta as often as possible. Most people I know who have visited Italy, return home having fallen in love with the country, but also rave about the food. The Italians know how to live, and they know how to cook. Enjoy it.
60. Eat pizza in Naples
It's true what they say about the pizza in Naples, Italy. It's absolutely fantastic. If you're planning a visit to Rome and you have some extra time, take the train down to Naples for a day, even if it's just for the pizza.
61. Have afternoon tea in England
Afternoon Tea is a cultural institution in Englend. If you visit, don't miss your opportunity to experience this unique tradition.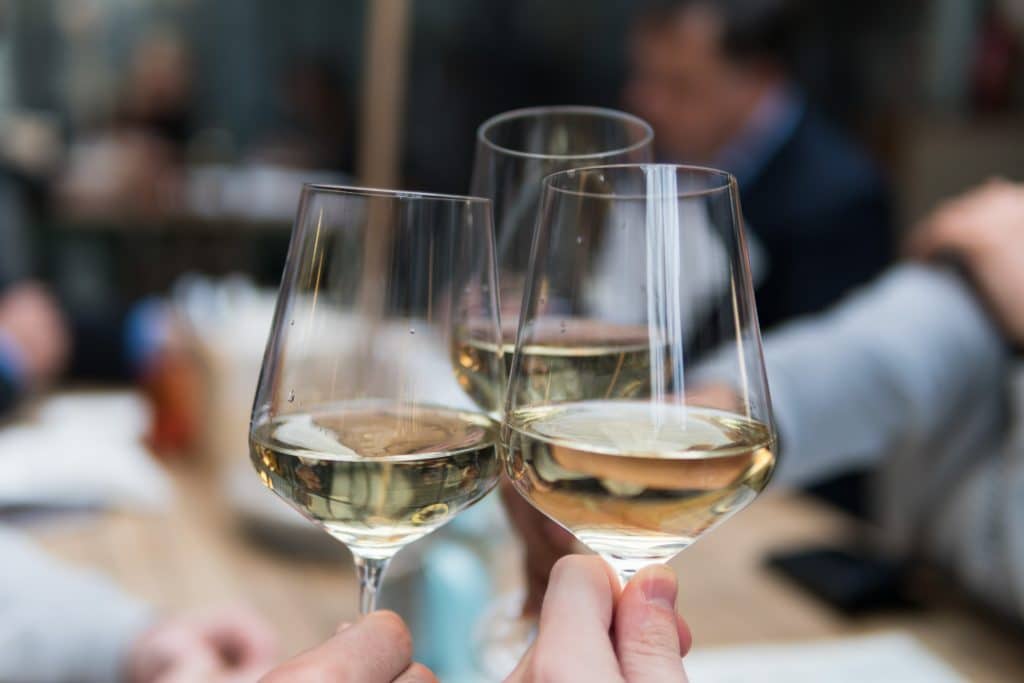 62. Go wine tasting in Napa
If you're a wine lover like myself, you know Napa Valley is one of the premier wine regions in the world. A wine tasting in Napa is a must if you're in the San Francisco area.
63. Drive Route 66
The most iconic road trip of all time. Route 66 stretches 2,448 miles from Santa Monica, California to Chicago, Illinois.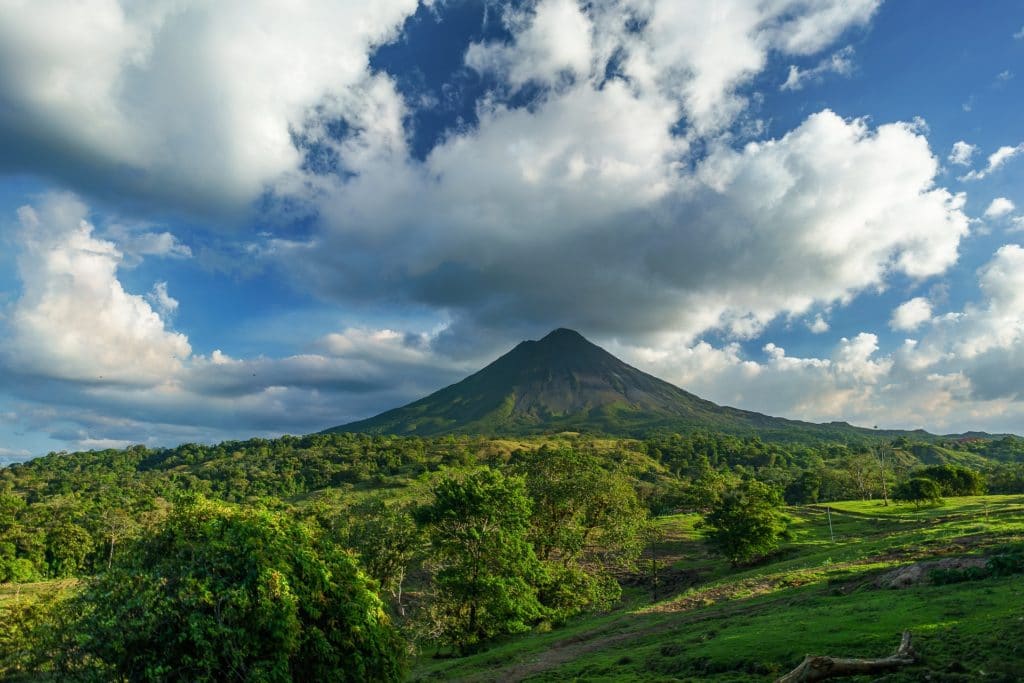 64. Climb an active volcano
It is estimated there are potentially over 1,500 active volvanoes in the world. However, a volcano is considered "active" if it has erupted in the last 10,000 years. So to make this bucket list idea more compelling, here are the top nine most active volcanoes in the world (according to NASA):
65. Take a cruise
This one is certainly not for everybody, but I know plenty of people who swear by them.
While I've never personally taken a cruise before, I'd love to try one to a destiantion like Alaska. Honestly, I mostly just want to see the whales.
66. Fly first class
If you usually fly in economy, consider paying for the update to first class sometime. I think it's fun to splurge on occasion, especially if you can get the upgrade on a long haul flight.
67. Stay in a penthouse suite
If you've never stayed in a penthouse suite, you've gotta try it at least once. Just be sure to pick a fun destination where you'll have an incredible view.
68. Spend a night at the Ritz
If you want to get a little fancy on your next vacation, book a night at the Ritz Carlton. It's a fun splurge once in a while.
69. Spend a night at the Four Seasons
If the Ritz wasn't fancy enough for you, try the Four Seasons. Not sure where to go? I suggest reserving one of their over water bungalows in Bora Bora.
70. Arrive by sea plane
Perfect for those who enjoy tropical, far off places. Typically sea planes can be found in destiantions like Polynesia, the Maldives, Alaska, Fiji, or New Zealand.
If you're an adventurous traveler, you'll likely find yourself on a sea plane at some point.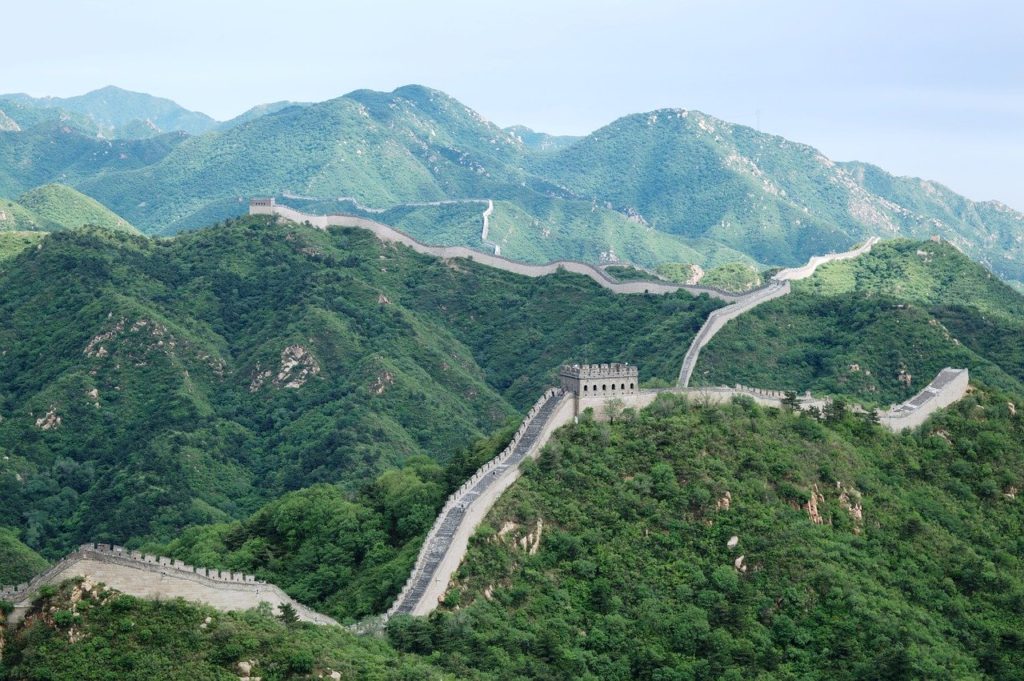 71. Visit the Great Wall of China
The Great Wall of China is actually made up of many walls, constructed at various times in history, the most famous of which was constructed during the Ming Dynasty. All together, the various sections of the Great Wall of China combine to a total length of over 13,000 miles.
It is possible, but it would take many months to walk the entire Great Wall of China.
72. Visit Jerusalem
Jerusalem is considered one of the holiest places on the planet and is one of the most popular religious destinations on the planet. Even those not particularly religious will appreciate the history and culture of the city.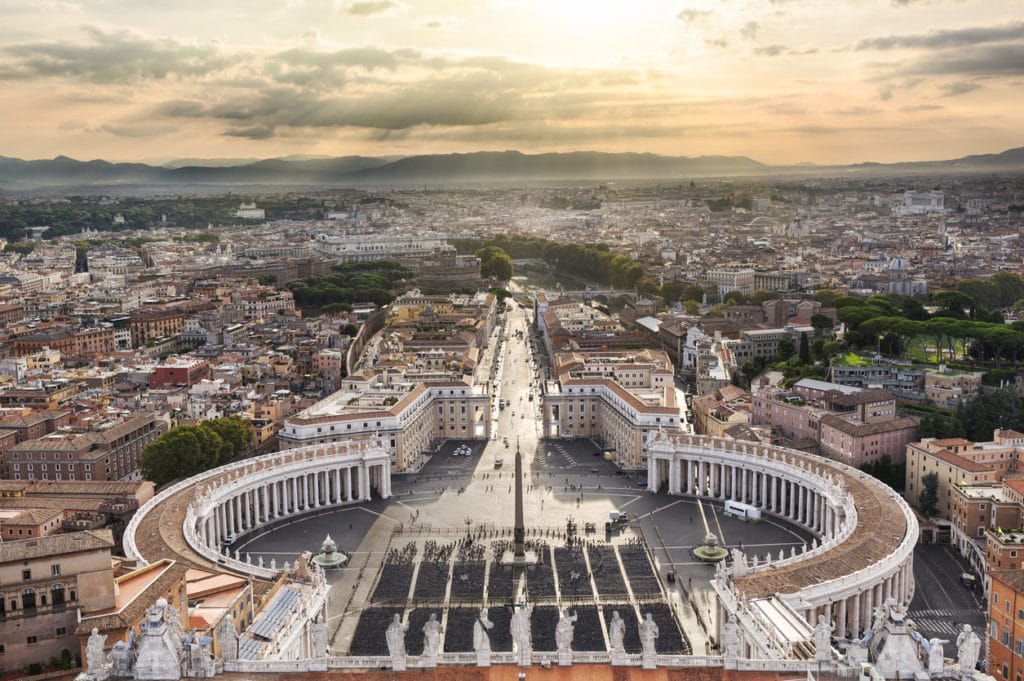 73. Visit the Vatican
If you're Catholic, or just interested in world religions, history, or art, a visit to Vatican City is a must. Make sure you visit both the Vatican Musuems and St. Peter's Basilica. There are a million things to see in Vatican City, so make sure you plan to spend the whole day.
74. Attend a Papal Audience
If you're Catholic and you're going to be in Rome on a Wednesday, try to get tickets for the Papal Audience held in St. Peter's Square outside St. Peter's Basilica.
75. See the Sistine Chapel
If you're at all interested in art history, you cannot miss a visit to the Sistine Chapel at the Vatican Musuems.
76. See the Mona Lisa
If you're visiting Paris and planning a visit the The Louvre, don't skip the Mona Lisa. Sure, maybe she's over hyped a bit, but it's still cool to see her in person.
77. See the Statue of David
Probably the most famous statue in the world. If you're in Florence, be sure to get tickets in advance to the Galleria dell'Accademia so you can see the Statue of David in person.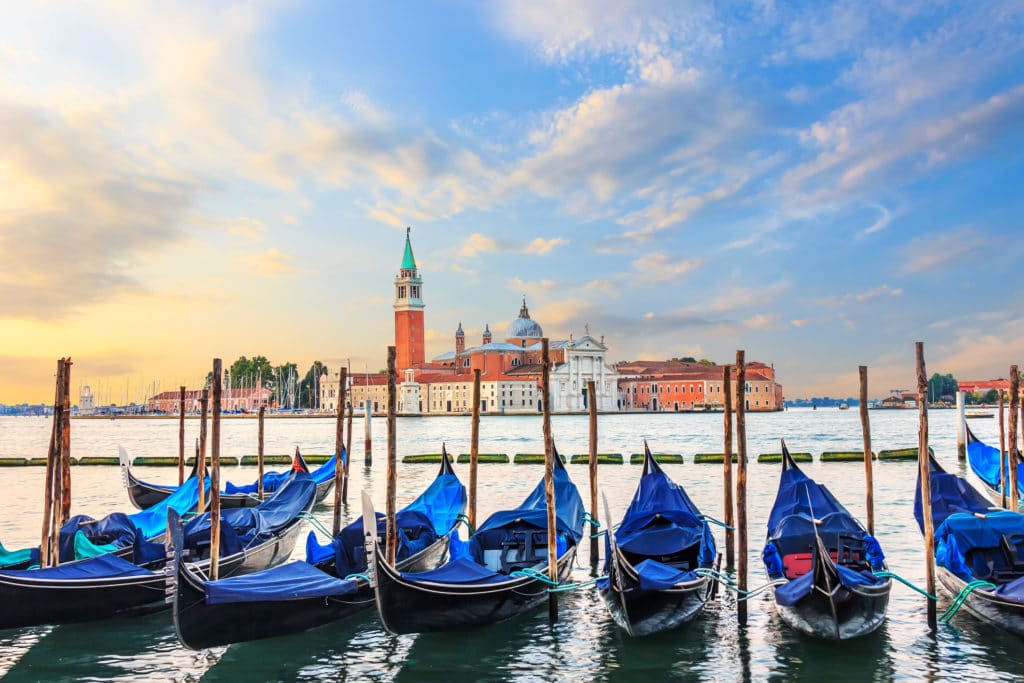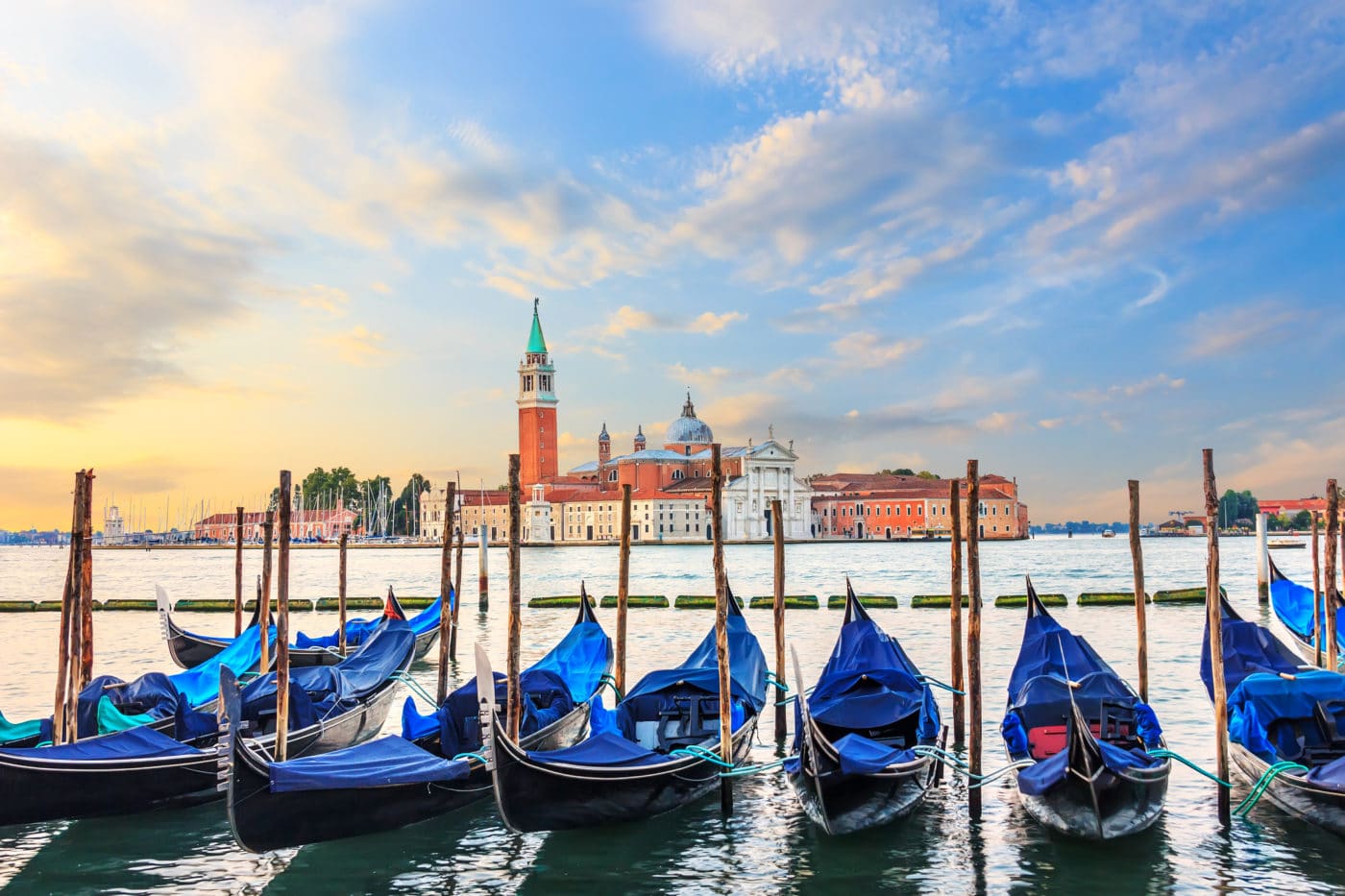 78. Ride a gondola in Venice
If you're going to visit Venice, Italy, it's completely worth it to splurge on a gondola ride. It will cost you about 100 Euros, but bring yourself some snacks and a bottle of wine, and just enjoy the view.
79. Ride a trolley car in San Francisco
If you're planning your first ever visit to San Francisco, try to take the trolley from Market Street to Fisherman's Wharf. It's the easiest and most fun way to get between these popular tourist destiantions, so you might was well give it a try.
80. See the Statue of Liberty in NYC
If you have never seen the Statue of Liberty and happen to be in NYC, take the Staten Island Ferry across the river. It's free and you'll get the perfect view of the statue without all the crowds.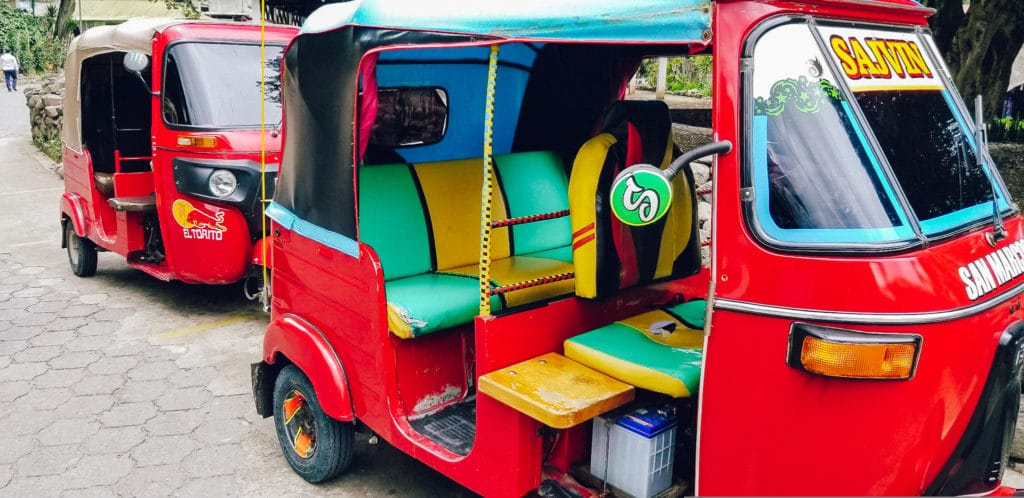 81. Ride in a tuk tuk
If you've never gotten to ride in a tuk tuk before, you're really missing out. Next time you see one on your travels, be sure to take advantage of the opportunity.
82. Hitchike in a foreign country
If you're especially adventurous and on a budget, you might consider hitchiking to get from one place to another while traveling around. I have not personally done this, but know many travelers who get around this way.
83. Take the Trans Siberian Railway
The Trans Siberian Railway is one of the world's most famous railway journeys. It begins in Moscow and ends in Vladivostok (or vice versa). The rail journey is approximately 5,772 miles long, spans 8 time zones, and takes 8 days to complete.
84. Drive the Pan American Highway
Probably the most epic road trip of them all, the Pan American Highway takes you from the USA border with Canada, all the way through Mexico, Central America, and South America. This road trip is over 16,000 miles.
There is a gap in the road in northern Colombia called the Darien Gap. Vehicles cannot pass this section as there is no road. Travelers will have to go around by boat or airplane to reconnect with the road on the other side of the Darien Gap.
85. Visit Mexico during Dia de Los Muertos
Dia de Los Muertos is one of my favorite holidays and it's the perfect time of year to plan a trip to Mexico. Viewing the colorful decorations and Ofrendas was the highlight of my trip a few years back.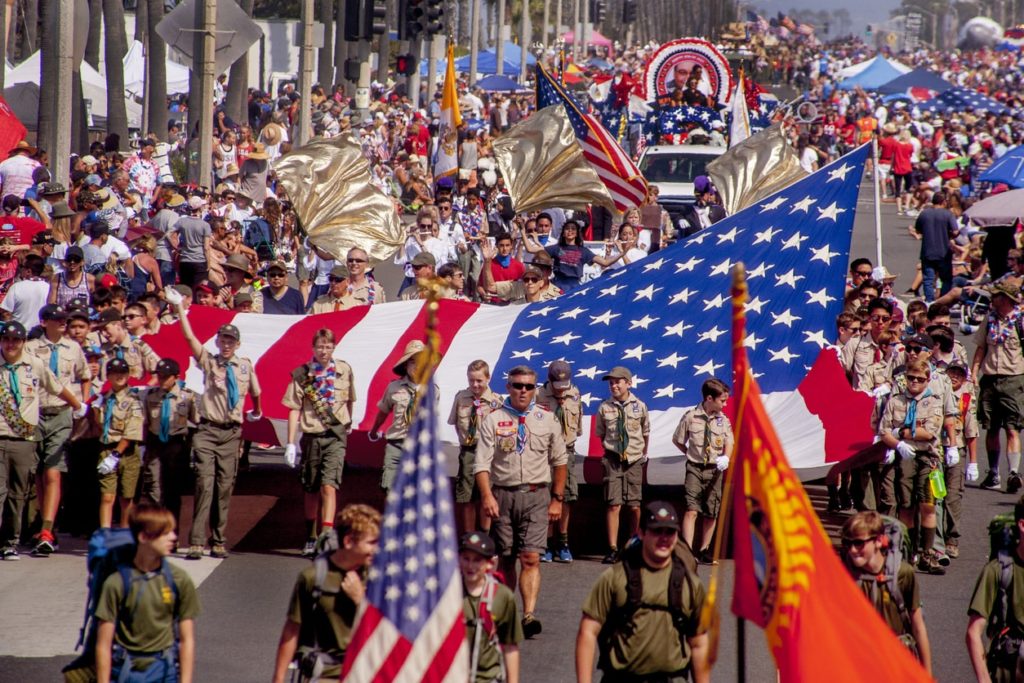 86. Visit the USA during Independence Day
Independence Day is a fun time to visit the United States. The holiday is known for it's all day parties, outdoor barbeques, and evening fireworks. Some of the best celebrations in the USA for Independence Day are Los Angeles, Chicago, San Diego, and New York City.
87. Attend a political protest in a foreign country
If you're interested in politics and social justice issues, consider attending a protest in another country. I've stumbled on multiple protests in my own travels, so this may be easier to check off your list than you would think.
88. See your favorite band in a foreign country
If you're a music fan like I am, always check your favorite band's touring schedule when making travel plans. You never know if you'll be able to see a band you love play somewhere new.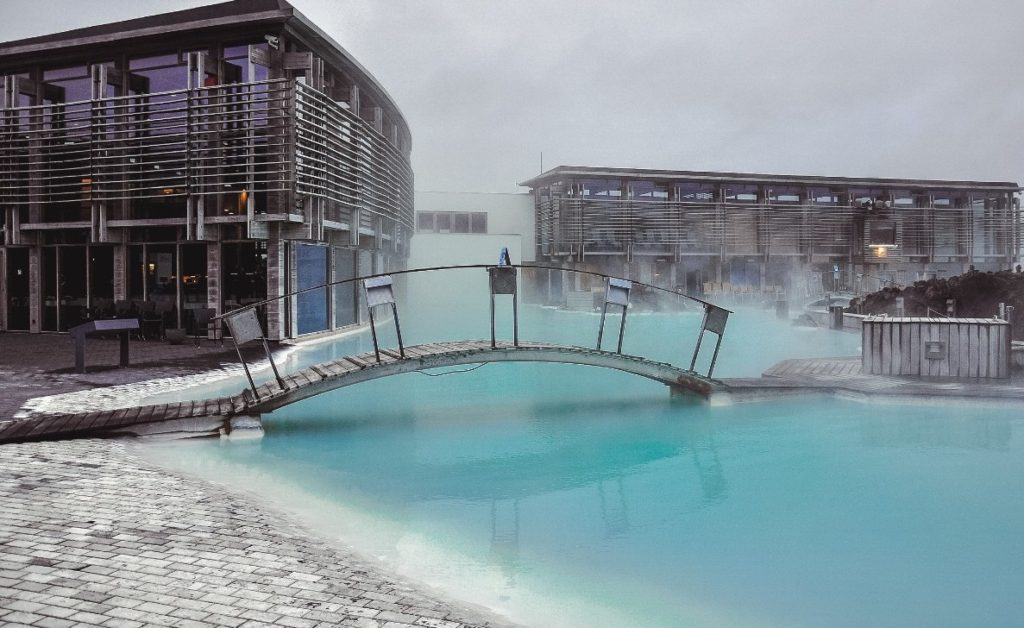 89. Visit the Blue Lagoon in Iceland
Yup, the Blue Lagoon is totally built for tourists, but it's pretty fun. My visit to the Blue Lagoon made one of my favorite memories from my time in Iceland.
90. Go white water rafting
For those looking for some real adventure, consider white water rafting. I've heard this is incredibly fun, but I've never had the opportunity to try it myself.
91. Dive off a cliff
A perfect bucket list item for tropical destinations in places such as Hawaii or Costa Rica.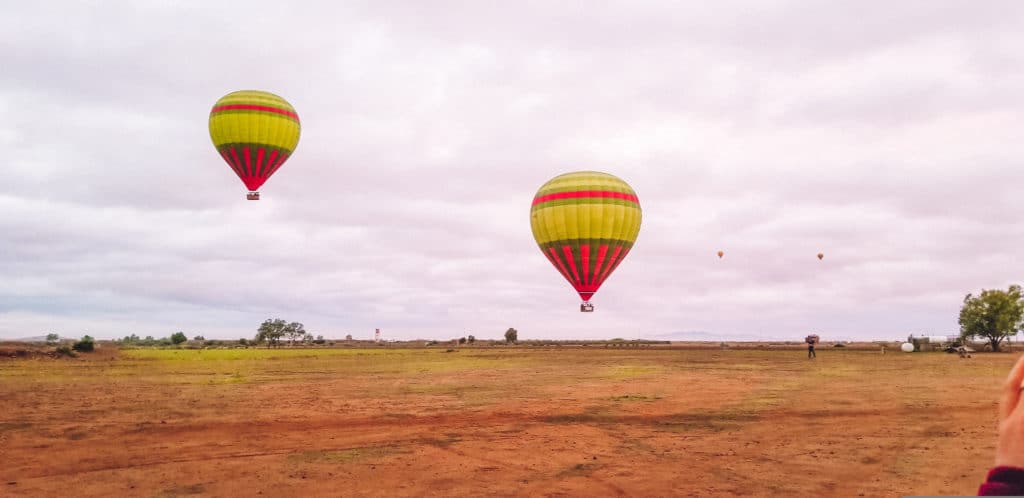 92. Ride in a hot air balloon
A ride in a hot air balloon is a completely unique experience and one I think just about everybody should try at least once. I tried this myself in Morocco and it's one of my fondest memories from my trip.
93. Take a cooking class in another country
If you're like me and food is one of your primary motivators for travel, then consider taking part in a cooking class during your trip. These are especially popular in Italy and France.
Who wouldn't want to be able to make authentic French or Italian cuisine back home? I know I would.
94. Attend Mardi Gras
Mardi Gras, also known as Fat Tuesday, is a carnival celebration held in New Orleans, Louisiana every year just before Ash Wednesday.
The annual celebration brings visitors from around the world to party, drink, and celebrate in the streets of New Orleans.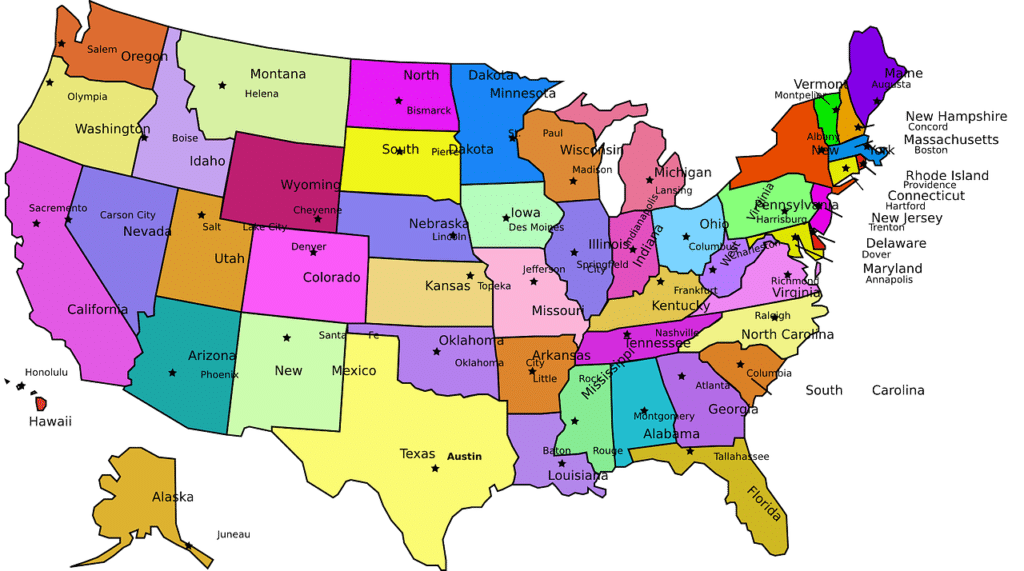 95. Visit all 50 states in the USA
Many Americans hope to one day visit all 50 United States, me included. I'm personally just over half way, but am missing pretty much the entire eastern seaboard. Wish me luck!
96. Travel without any plans
If you've got the time and the money, I think an experience traveling the world without timelines and reservations would be incredible.
97. Learn another language
I know a large percentage of the world's population is at least bilingual, but here in the USA, not so much. Which other language would you like to learn?
98. Live in another country
I think nearly everyone in the world has this dream. Just curious, if you could live in any other country in the world, which would you choose?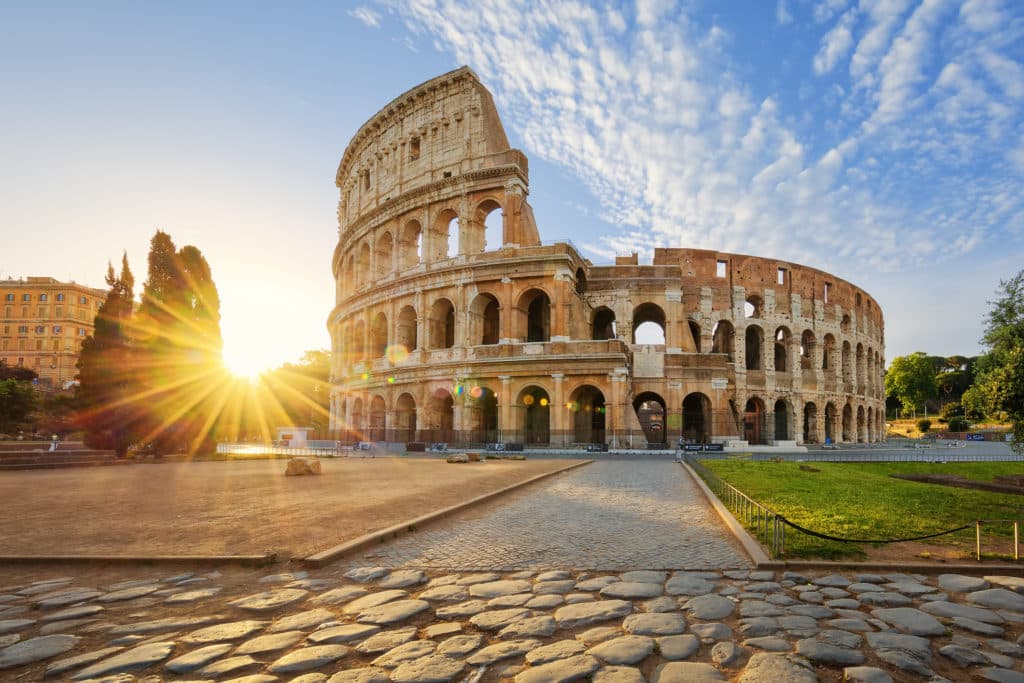 99. Visit all 1,121 UNESCO World Heritage Sites
Okay, so I'm not entirely sure it's even possible to visit all 1,121 UNESCO World Heritage Sites, but if you're looking for a real bucket list challenge, this is the one.
I imagine this would require several months of planning, many years of full time travel, and a whole lot of money. But at the end of it all, aside from possibly claiming a Guiness World Record, you'd pretty much be able to claim you've seen the whole world. Now how amazing would that be?
100. Your choice!
This last one is up to you. What inspires and excites you? What's your passion? Where do you want to go more than anywhere else?
Use this opportunity to create your own list of things to do in your lifetime. Just make sure it inspires you to live your best life.
If you've made it this far I want to thank you so much for reading my 100 Bucket List Ideas for Travelers. My goal was to inspire you to travel more and see this big beautiful, complex world we live in. If you enjoyed this post or found it interesting, please consider sharing. Thanks for reading.
Want to save it? Pin it.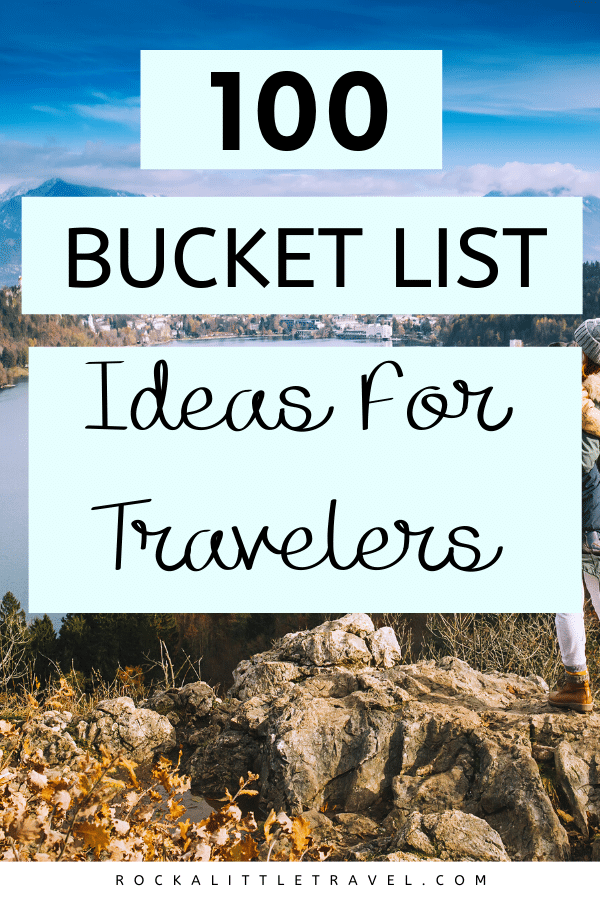 These solo travel tips for introverts are perfect for the traveler who loves to explore,…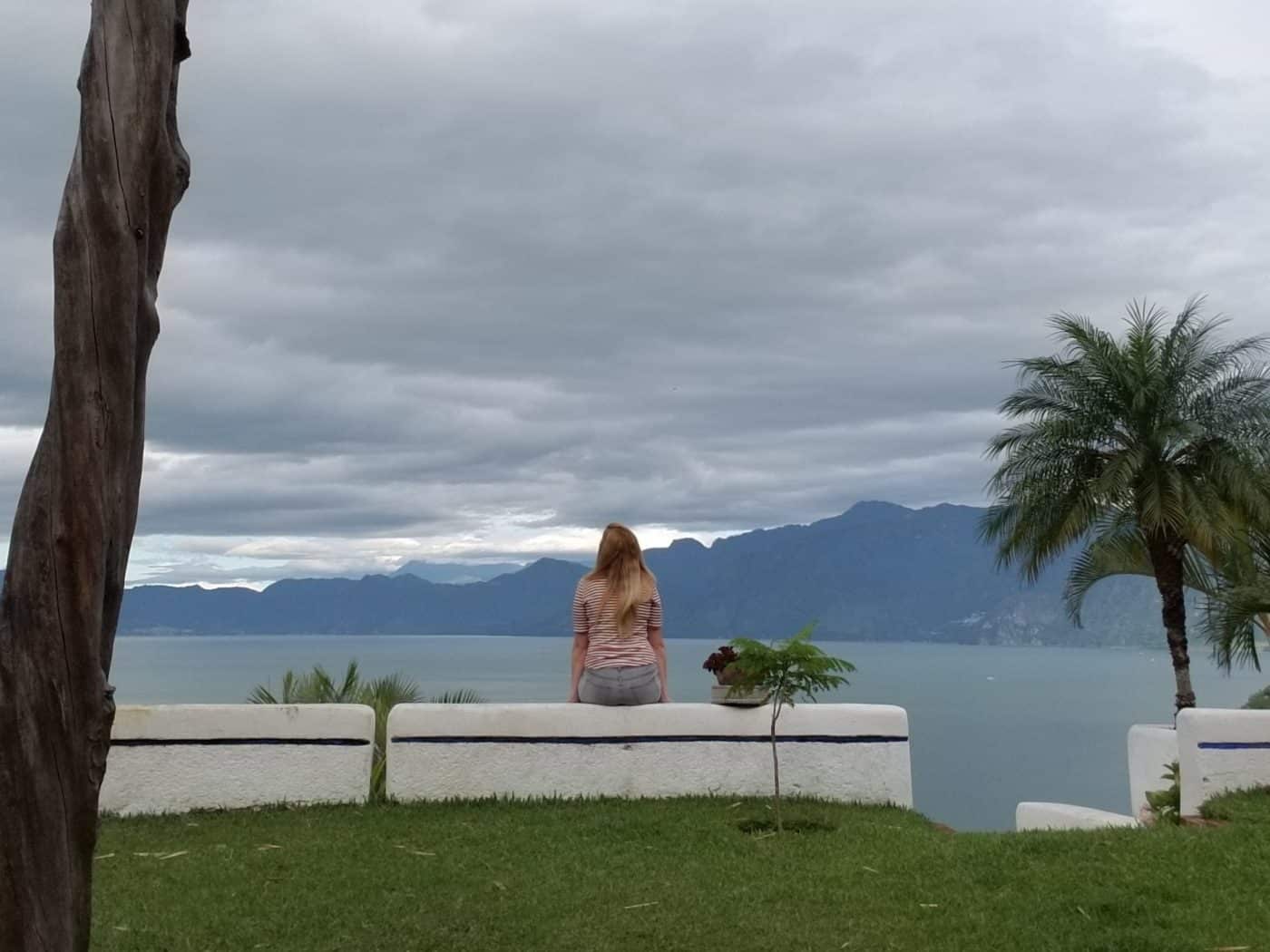 The Mexico City Day of the Dead parade is held annually in October. This must-see…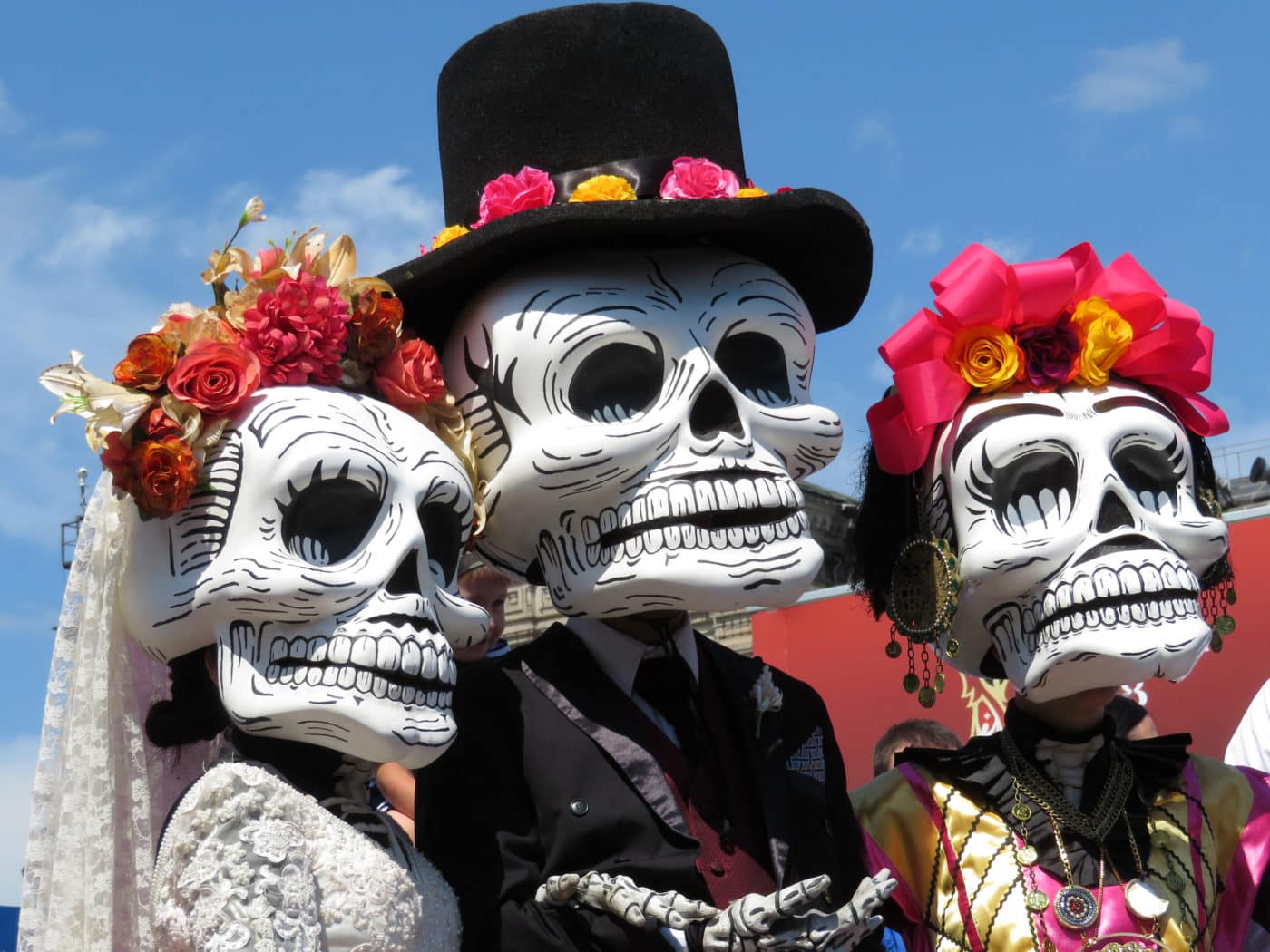 If you're planning an escape to Bergen, Norway sometime soon these are the 10 best…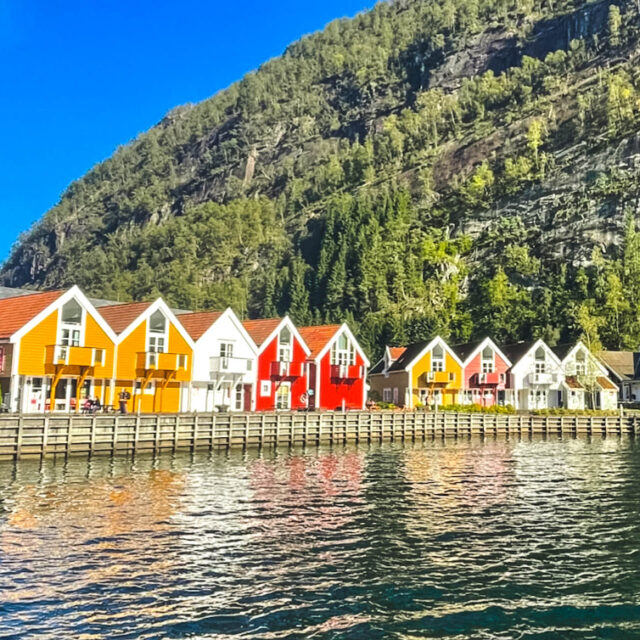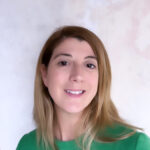 Eden Fite
Part-time Traveler | Dog Lover | Avoider of Crowds
I help busy people find creative ways to travel more.