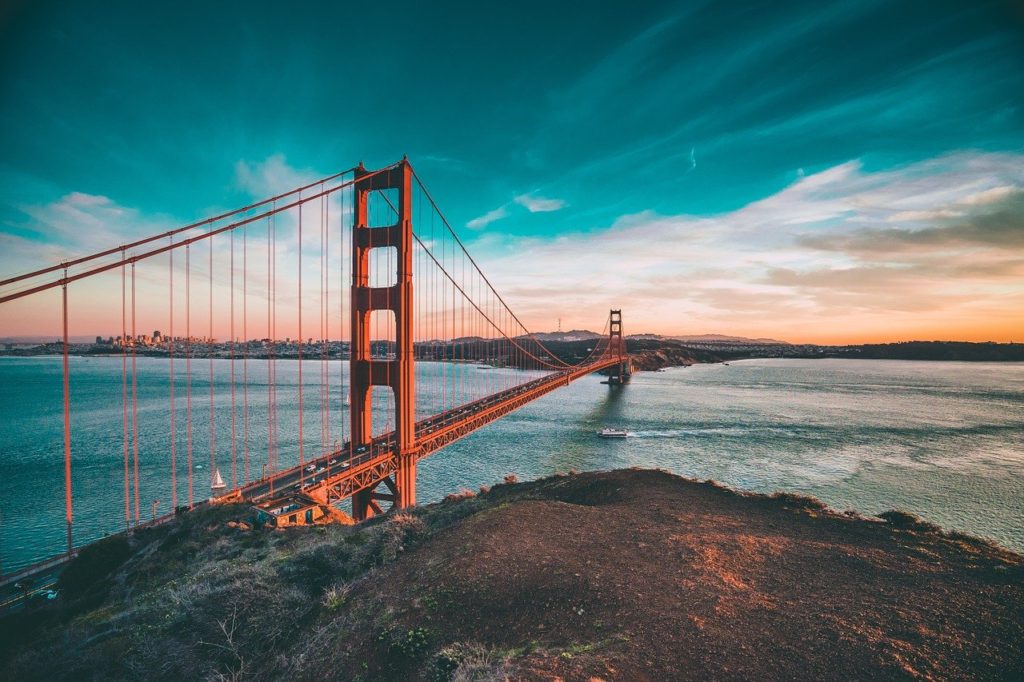 Get some serious travel inspiration from this list of my Top 14 Bucket List Cities Around the World.
These travel bucket list destinations are some of my own favorite cities around the world. I've also included a few cities currently sitting on my own bucket list.
Some of the bucket list cities on this list are new up and coming travel destinations, and some have always been hot spots. But all cities on this list are there for good reason.
If you're ready, let's get into my Top 14 Bucket List Cities Around the World for 2020.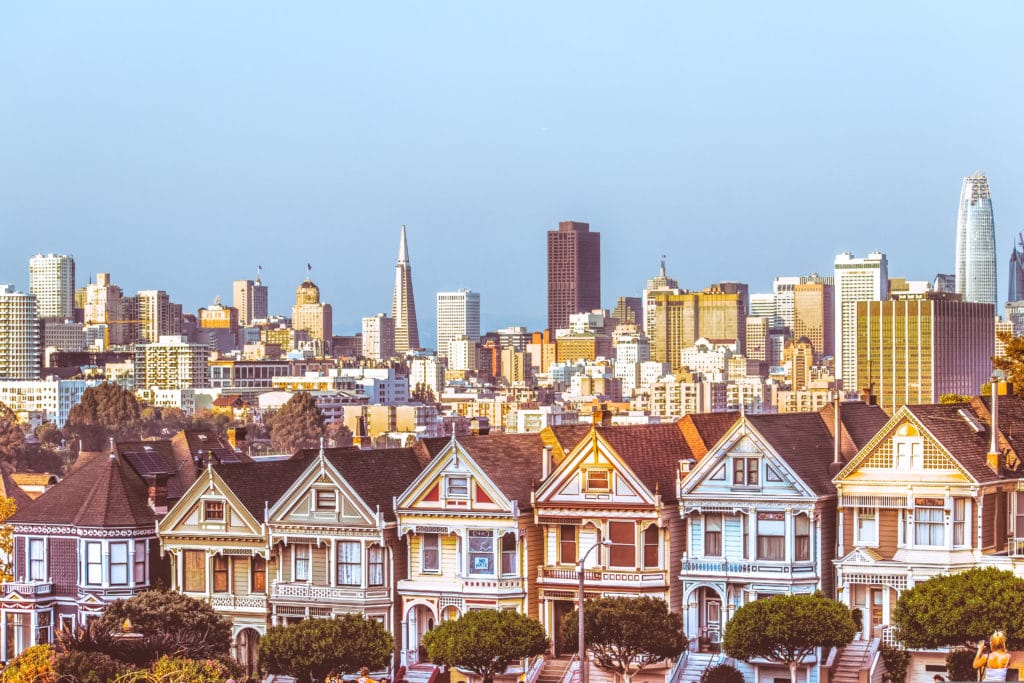 1. San Francisco, USA
San Francisco is best known for its most famous and recognizable landmark, the Golden Gate Bridge. Besides the beautiful bridge, the city is also home to a stunning shoreline, the massive Golden Gate Park, the windy Lombard Street, and the ever popular Fisherman's Wharf and Ghiradelli Square.
Tourist attractions aside, San Francisco is just a fun city to visit. They've got one of the best food scenes on the planet and an eclectic bar and club scene to boot.
If you enjoy spending time in the outdoors, there are plenty of parks both in and around the city to connect with nature. In fact, if you are looking for where to head after your visit to San Francisco, consider a road trip to Yosemite National Park. Trust me, it will be worth the drive.
As one of the world's most progressive and open-minded bucket list cities in the world, there's quite literally, something for everybody in San Francisco.
2. New York City, USA
New York City is often referred to as the city that never sleeps. If you've been to New York, you know how true this statement really is. But man, what a wildly fun city.
New York City is the place to go for live entertainment. They've got Broadway, hundreds of comedy clubs, music venues, live television, and so much more. You'll easily find something to do any night of the week.
If you're visiting New York City for the first time, I recommend hitting up some of the city's world famous museums, Central Park, the 911 memorial, and the Statue of Liberty.
Tip: If you want an incredible view of the Statue of Liberty for free, take the Staten Island Ferry. You can ride it across the Hudson River, then back again, for no charge.
In the evenings, head out to enjoy some of the city's hottest restaurants and bars. No matter the kind of cuisine you want, you can find it in New York City. For the best restaurants, be sure to venture out into the local neighborhoods away from the tourist areas.
Tip: Don't miss out on trying the pizza. New Yorkers are known for being very proud of their pizza, and for good reason.
Try and catch at least one show on Broadway while you're in town. Just be sure to book these tickets early, the best shows always sell out.
Tip: If musicals aren't your thing but you want to see a show, I recommend Book of Mormon or Hamilton. Both are exceptional and quite funny.
3. Reykjavik, Iceland
Reykjavik is the world's northernmost capital city and one of the most unique bucket list cities on this list.
While Iceland itself is known for its breathtaking natural beauty, Reykjavik has something to offer the adventurous traveler too.
The city's most iconic landmark, and must see destination, is the Hallgrimskirkja church located at the top of Skolavordustigur Street in central Reykjavik. It's unique design just screams for your attention. Trust me, you can't miss it.
Visitors can take an elevator to the top of the church tower for beautiful views of the surrounding city and mountains.
Tip: Arrive at sunrise or sunset for especially nice views and to avoid the crowds.
Other points of interest in Reykjavik include the Sun Voyager, Icelandic street art, Harpa concert Hall, and of course, the famous Blue Lagoon.
While technically the Blue Lagoon is about 45 minutes outside of Reykjavik, you pretty much pass by it on the way from the airport.
Tip: Most international flights arrive in Reykjavik in the early morning. Plan to visit the Blue Lagoon just after your flight lands at Keflavik airport. You'll save on trasnportation costs from the airport and you'll get access to a shower after that long flight.
Some say the Blue Lagoon is over rated, but I disagree. I arrived right when they opened and basically had the place to myself for two hours. It was magical.
Related: One Day in Reykjavik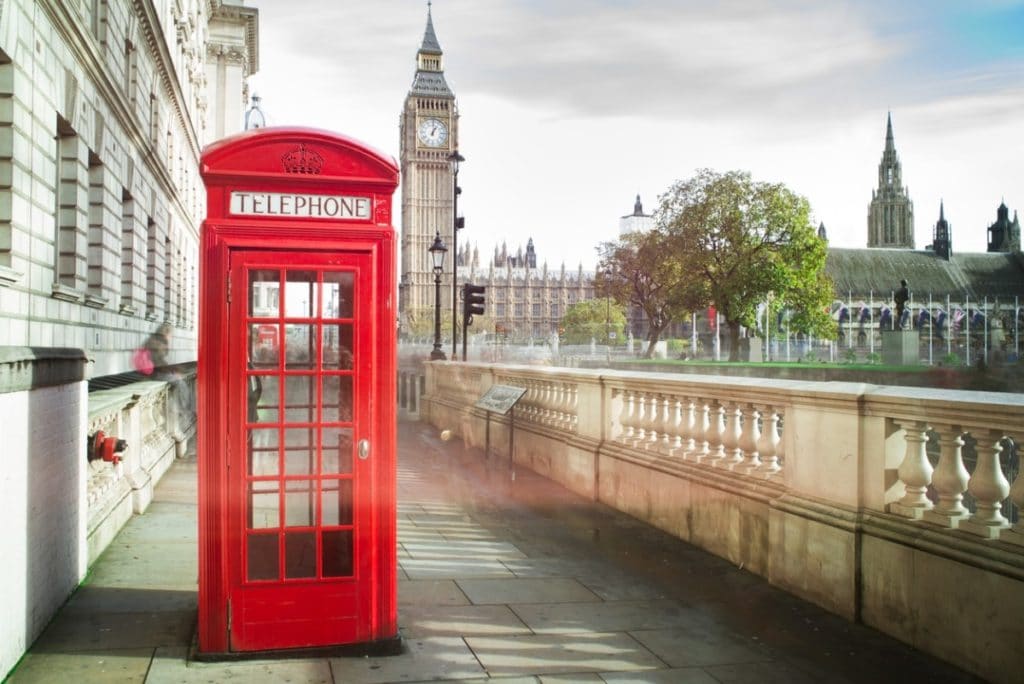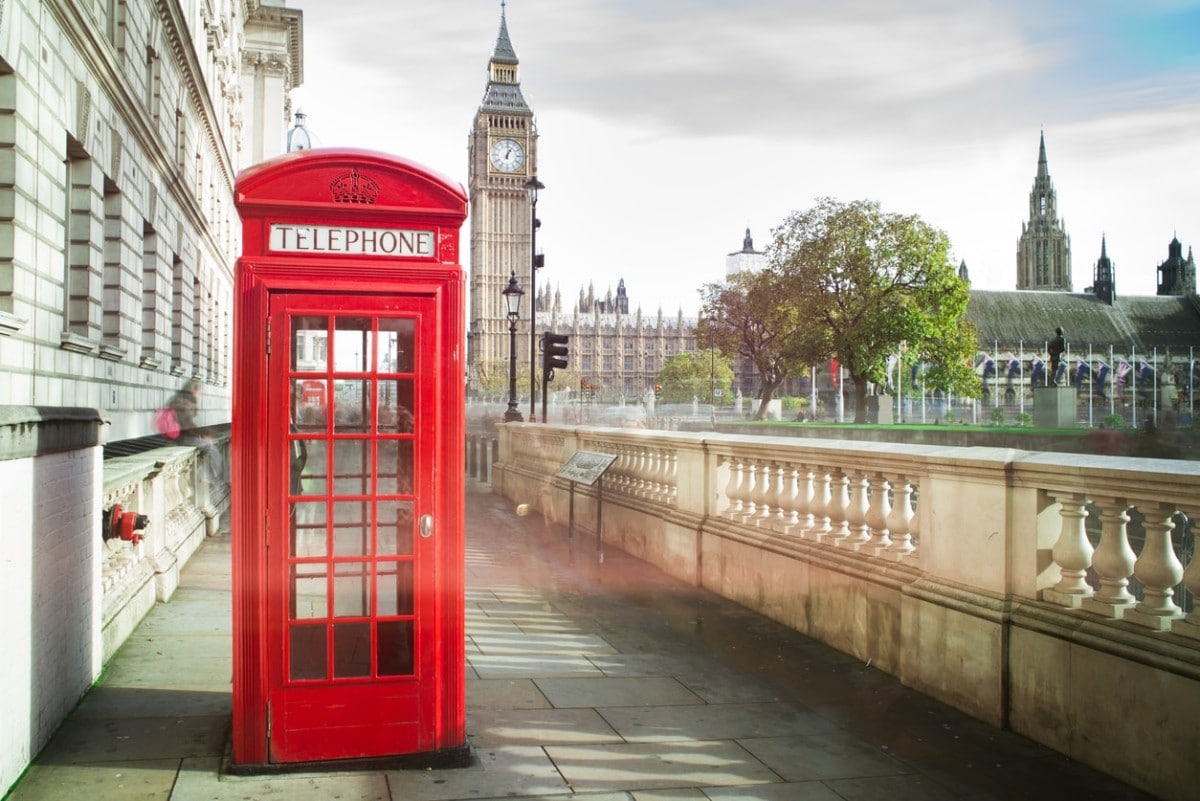 4. London, United Kingdon
London is the most popular of my bucket list cities and receives more annual visitors than anywhere else in the world. In fact, they host an estimated 30 million visitors every year.
With that many visitors flocking to the city, you know there must be something good going on. And they're right, there are tons of awesome things to do in London.
The city's most iconic landmarks include Big Ben, the London Eye, Tower Bridge, and Buckingham Palace. These are the most popular stops for tourists and I encourage all first time visitors to see these places, even if you're short on time.
The city's biggest attractions are fairly close together, so it's not too hard to get a lot covered with just one day in London. If you've got more time though, you'll wanna stick around.
Besides all the touristy things I've already mentioned, be sure to make time for afternoon tea. Having afternoon tea is tradition in England, so make reservations before your trip if you had somewhere fancy in mind. The most popular restaurants hosting afternoon tea are often booked, so make your plans early.
If you're looking for something fancy consider afternoon Tea at The Ritz or The Shard. It's a splurge, but it's fun and makes for great Instagram pictures.
London is also widely known for both its popular music scene and its pub culture. Both of which go hand in hand if you ask me. Dinner and drinks at a local pub is the perfect pre-game before hitting up one of the city's many live music venues.
No matter what type of music you're into, there is bound to be something for you in London.
Related: An Ambitious London in a Day Itinerary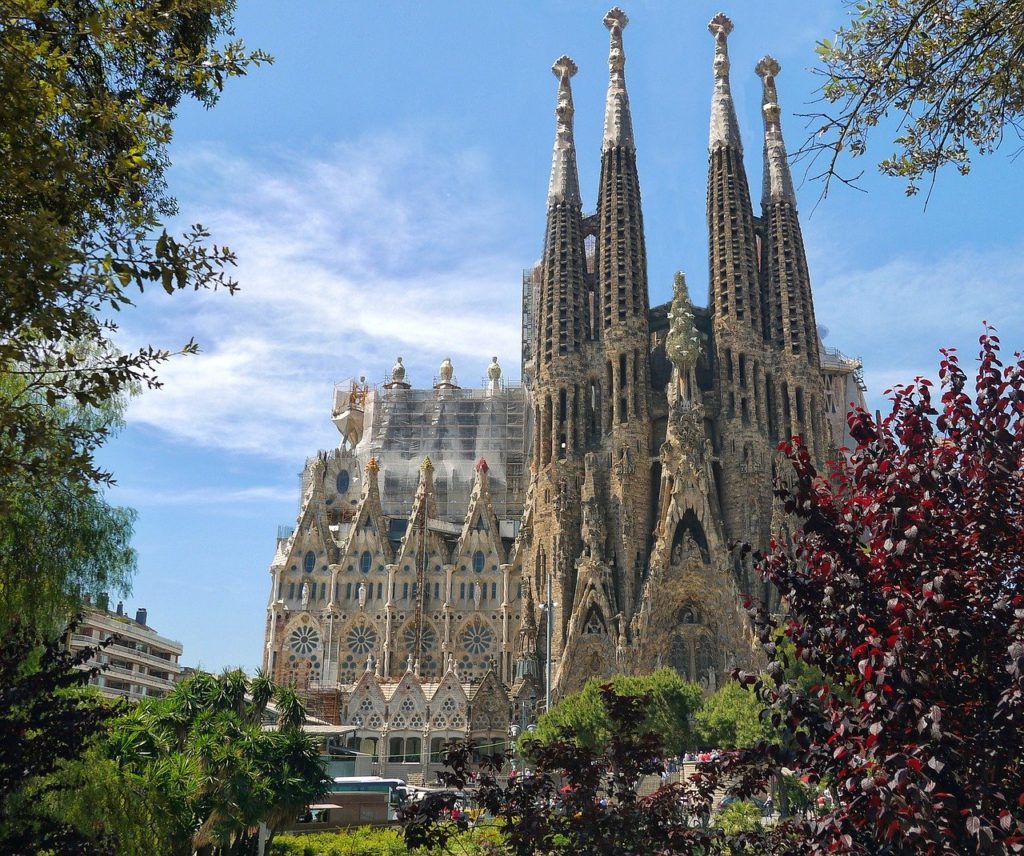 5. Barcelona, Spain
With so many historical and cultural sights in and around the city, Barcelona has always been a top destination for travelers.
The city is known for it's trendy neighborhoods, its top rated restaurants, and its lively nightlife scene. Just about anyone visitng Barcelona is sure to have a good time.
One of the biggest attractions in Barcelona is La Sagrada Familia, a large Roman Catholic Basilica. The structure was designed by Antoni Gaudi, who was the designer and architect from 1852 – 1926.
La Sagrada Familia remains unfinished at this time, but construction is scheduled for completion in the year 2026. Despite the ongoing construction, the Basilica is stunning and a must see during any first visit to Barcelona. Though it is not yet finished, it has aleady been designated an UNESCO World Heritage Site.
Those looking to visit should purchase their tickets online in advance. Try to get your tickets for the first entry in the morning to avoid the crowds.
For those of you who are fans of Gaudi, or art and architecture in general, head over to Park Guell which is adjacent to La Sagrada Familia. You can purchase your tickets to both these attractions together.
Park Guell a beautiful park with sculptures and gardens also designed by Gaudi. The park sits on a hill overlooking the city. It's the perfect spot to get some unique photos of your visit to Barcelona.
Another unique thing to do in Barcelona during your visit is to attend the water and light show at the Magic Fountain of Montjuic. The fountain puts on a beautiful show for spectators a few nights a week. Admission is free, just but be sure to arrive early to stake out your spot.
Once you're done doing all the artsy stuff around the city, plan to hit up the bars and cafes to try all the great food.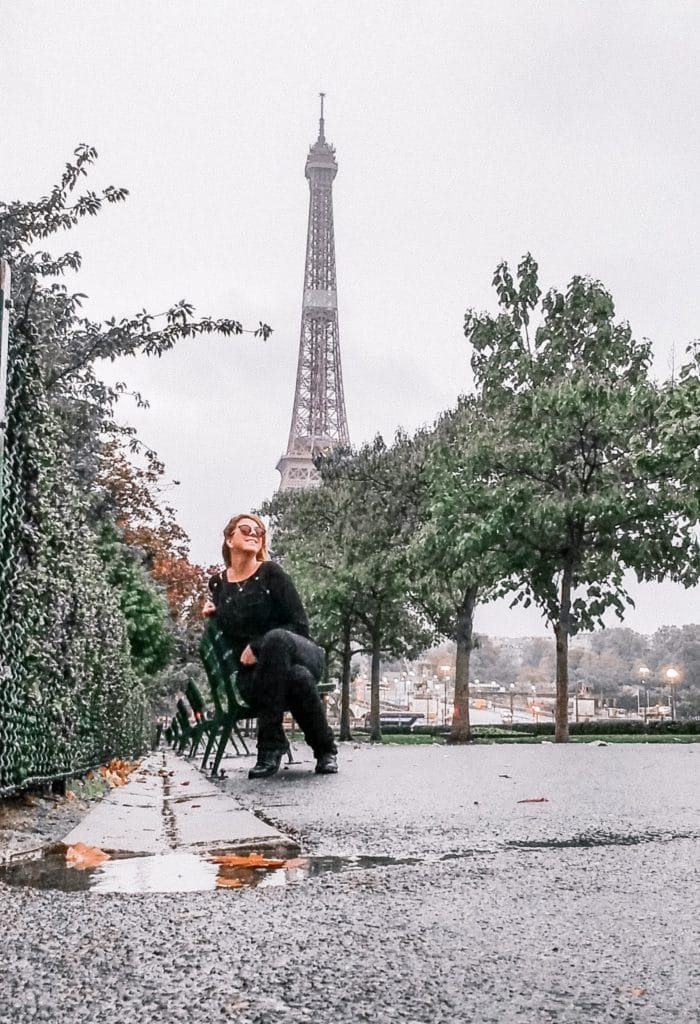 6. Paris, France
Paris in another one of the most visited bucket list cities on the planet. It's a city that sparks images of beauty and romance. From its well-manicured streets to its sidewalk cafes, nearly everybody has wanted to immerse themselves in Parisian culture while exploring this beautiful city.
Obviously the most popular attraction in Paris is the Eiffel Tower, and I admit it's for good reason. It's iconic, it's unique, and it's the symbol the the city.
I encourage every first time visitor to get tickets to the top of the Eiffel Tower during their visit. It's something you've got to do at least once in your lifetime.
The view from up top is as you'd expect, it's incredible. If you can score tickets to visit at sunset, you'll be glad you did.
Other must visit sights in Paris include the nearby Arc de Triomph, the Louvre, the Sacre Coeur, and the Notre Dame Cathedral. And seriously, all of these spots are worth seeing, crowds or not.
Tip: If you want to lessen the crowds during a trip to Paris, get up early. No joke, you'll find yourself alone at even the most popular of places if you arrive around sunrise.
Related: 12 Hours in Paris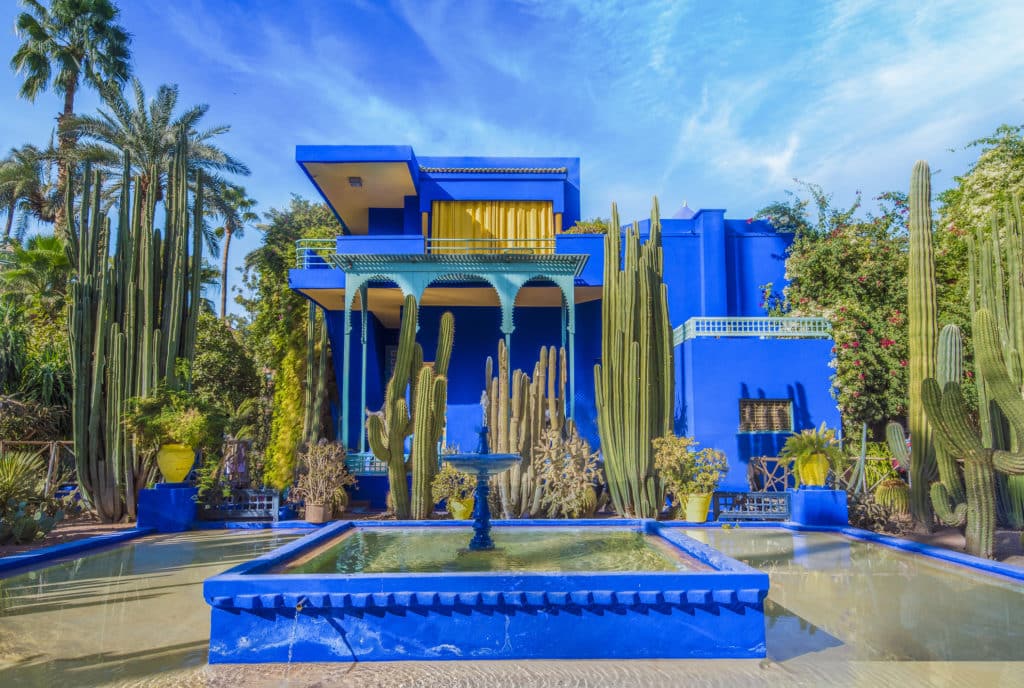 7. Marrakech, Morocco
Marrakech is one of the most lively and chaotic bucket list cities in the world. It's loud, it's colorful, and it's fast paced. Admittedly, it's not for everyone, but that's okay.
The most popular destination in Marrakech is the city's massive medina. Here you'll get lost in a maze of stores selling everything from spices, to textiles, to doors. No matter what you're looking for, you will likely find it in the medina. Unless you get lost, which is actually quite easy to do.
Be sure to bargain when making purchases in Morocco. It is not considered rude, it is expected. If you're too shy to bargain, have a friend do it for you.
Besides the medina, other must see sites in Marrakech are the Majorelle Gardens, Yves Saint Laurent Museum, Koutoubia Mosque, Bahia Palace, El Badi Palace, and the Saadian Tombs.
All of the stops I just mentioned are very pretty and make great locations for photographs. If you're looking to get lots of photos, be sure to wear something nice on the day you visit.
As always, get your day started early when touring around Marakech in order to avoid the crowds. If you can, start at Majorelle Gardens first thing in the morning, they open daily at 8:00 a.m.
Also, don't forget to try all the restaurants you can while traveling in Morocco. The cuisine is flavorful and unique and you should try it all. The pastries and Moroccan mint tea were my personal favorites.
Related: One Day in Marrakech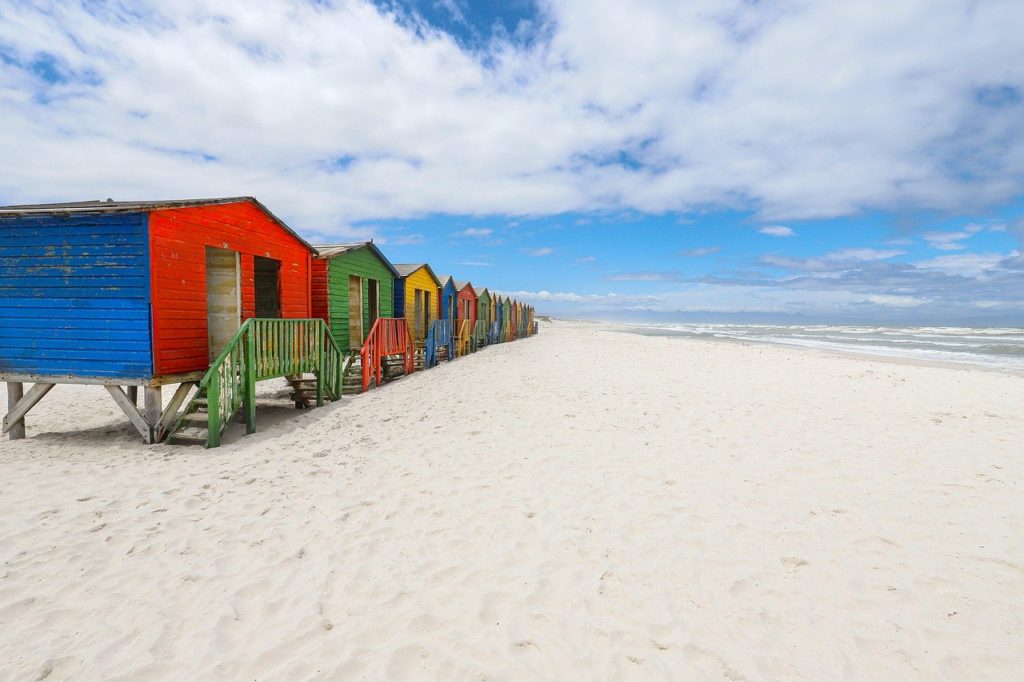 8. Cape Town, South Africa
Probably one of the most difficult to get to of these bucket list cities, Cape Town proves well worth the effort and long flights.
Cape Town is a true cosmopolitan city with great restaurants, bars, and cafes, serving some of the world's best food and wine. The area is also conveniently home to several wineries, so tasting tours are a must for wine lovers.
One of the most popular destinations in the city is found at the top of nearby Table Mountain. The hike up will take about 90 minutes, or you can hop on the cable car. Either way, plan to arrive early to beat the crowds. It's beautiful at sunrise and sunset if you can time it right.
If the hike up to Table Mountain wasn't enough for you, you can also hike nearby Lion's Head. This hike will also take about 90 minutes to the top and 60 minutes to get back down. From the summit, you get beautiful views of Table Mountain.
Once you're done with all that hiking, be sure to visit Boulder's Beach to see cute penguins. You really don't want to miss this.
Another popular beach is Muizenberg Beach. This is a laid back beach with those small colorful beach huts you see pictures of all over social media. Arrive early for the best pictures. You can also take surfing lessons here if you're interested.
After exploring all the natural beauty around Cape Town, be sure to leave time to explore the city itself. You'll find excellent musuems, shopping, and dining, all over.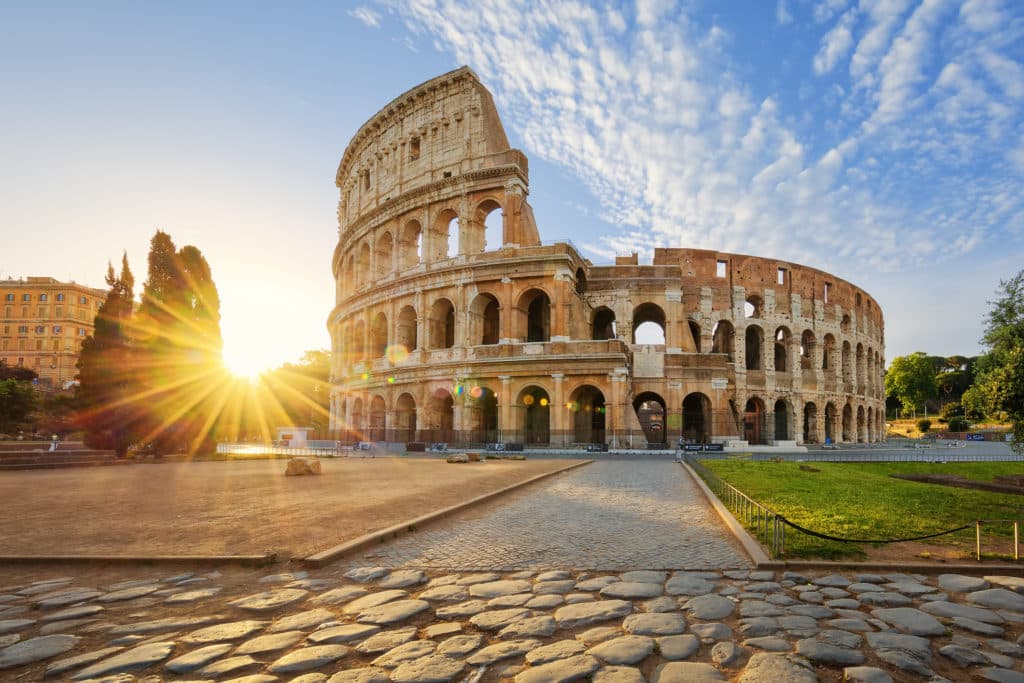 9. Rome, Italy
One of the most hisoric of these bucket list cities, Rome holds a special place in my heart. It was the first city I ever visited in Europe, and I fell in love right then and there. There's no place like it.
With so many historic sites in Rome, you could literally fill several weeks worth of sight seeing and still not see them all.
The most famous of these sites is the Colosseum. When planning your visit, book a tour and plan to arrive early. In fact, the earlier the better.
Once you've finished your tour of the Colosseum, be sure to make stops at the Forum, the Pantheon, the Trevi Fountain, and the Spanish Steps.
In the evenings, enjoy walks around the city, dinner at any one of Rome's amazing restaurants, a glass or two of wine, and cap your night off with a scoop of gelato as you people watch from one of the city's many squares.
If you have extra time in your Italy itinerary, consider heading south to Cinque Terre. It's just another one of many amazing places to see in Italy, but you'll be rewarded with breathtaking views along the way.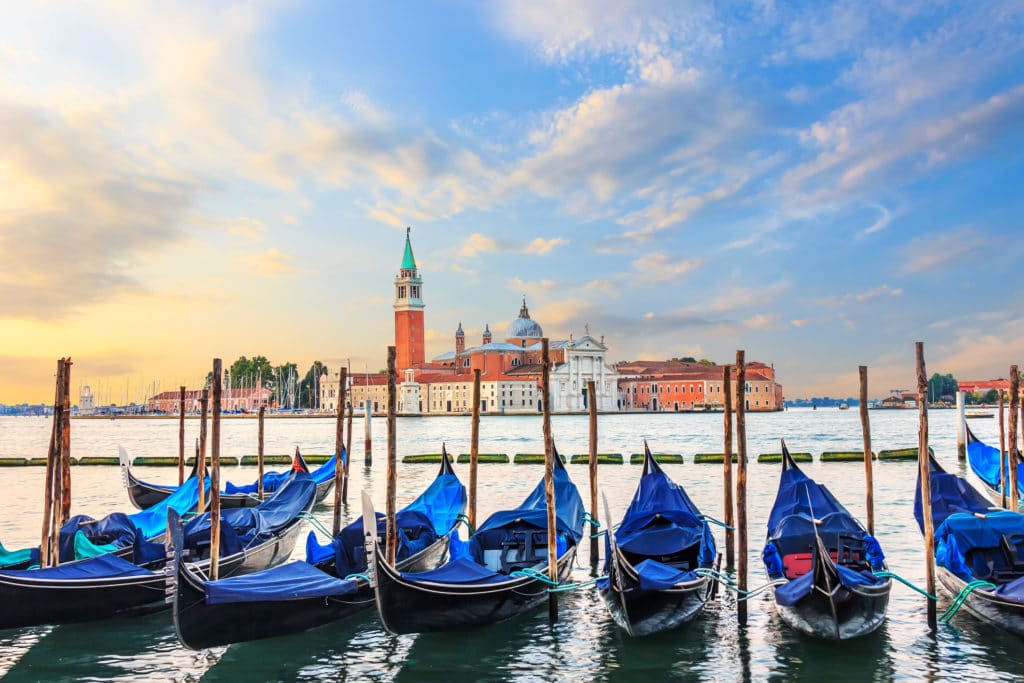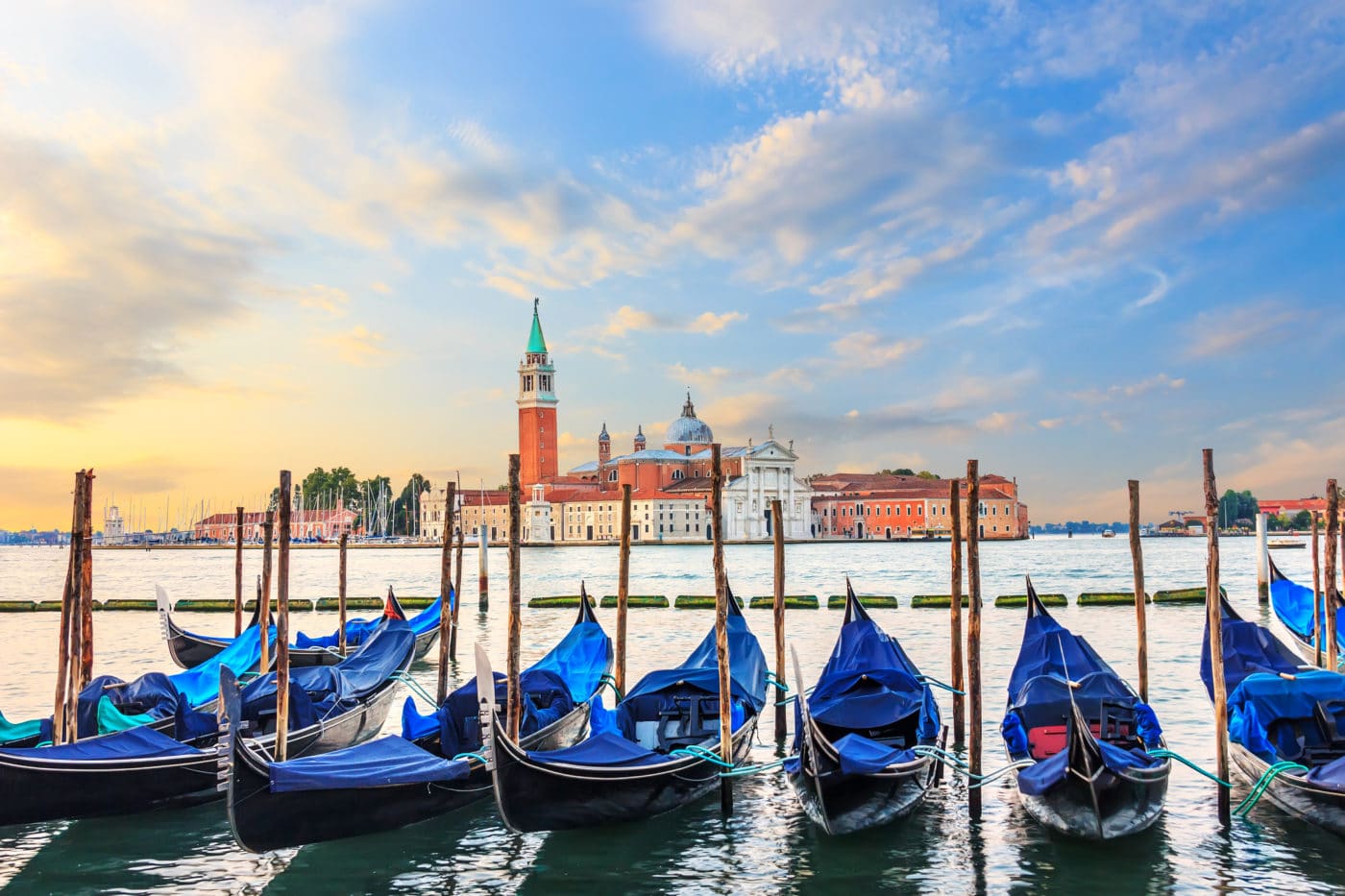 10. Venice, Italy
Venice sits high on everybody's list of bucket list cities. It's like a modern day fairy tail come to life and you don't want to miss it.
One of the most popular things to do in Venice is to enjoy a Gondola ride through the canals. While the price tag is high, I think it's worth it for most people who will likely only visit the city once in their lifetime.
If you can, try to plan your Gondola ride for about an hour or less before sunset. It'll set a romantic mood and you'll have nice lighting for pictures. Don't forget to bring the wine.
Other places of interest in Venice are Piazza San Marco, Basilica di San Marco, the Rialto Bridge, the Rialto Market, Doge's Palace, and Santa Maria della Salute.
If you have extra time, be sure to make your way over to the nearby islands of Murano and Burano. Murano is famous for glass making and Burano is famous for lace making. Both are worth visiting.
Do not visit Venice in the summer.
If you're planning a trip to Venice, please plan your visit for the off season or shoulder season.
Venice receives too many visitors in the summer months of June, July, and August. As a result, the city has been taking measures to reduce tourism to the city during this time. This includes installing turnstyles to limit the number of visitors permitted to enter the city each day.
Enjoy Venice, just not in the summer.
Related: Venice in a Day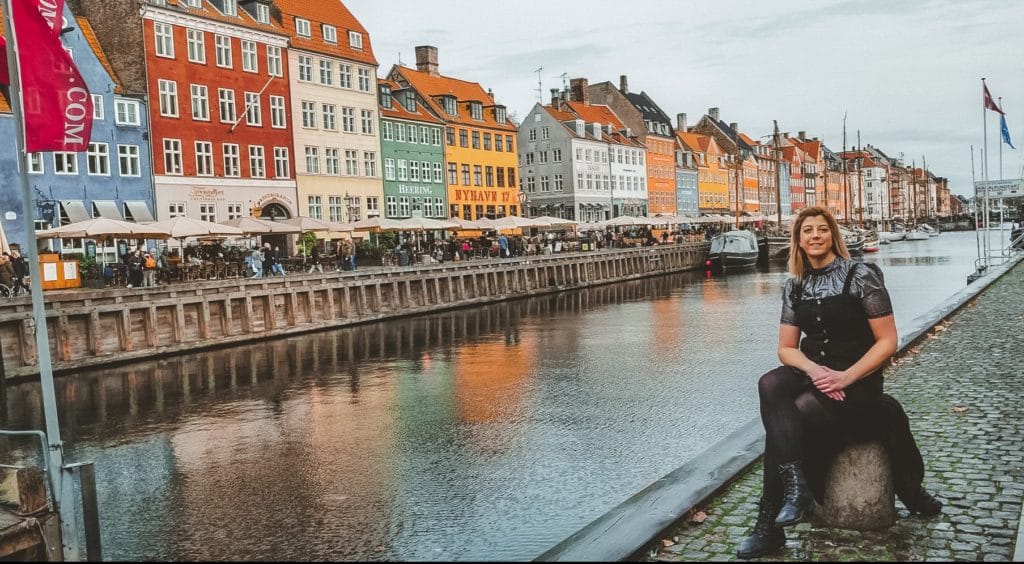 11. Copenhagen, Denmark
In my opinion, Copenhagen is one of the easiest bucket list cities for solo travelers.
The Danes are unbelievably friendly, most are multilingual, you get to ride bikes everywhere, and the food in this city is fantastic. In fact it's so fantastic that Copenhagen is home to some of the top rated restaurants in the world.
If you're a foodie, or you just like to eat, Copenhagen is the city for you. Be sure to check out top rated Noma, currently ranked the #2 best restaurant in the world, or Geranium, currently ranked #5.
If you'd like to have these out of this world dining experiences, make your reservations as soon as you book your trip. These restaurants require reservations way in advance.
If you like food but have a more practical budget, some of my local favorites were Mother for pizza, Hija de Sanchez for tacos, and The Corner for coffee and pastries.
Besides the amazing food scene, Copenhagen is a fun city to explore by bicycle. Some of the city's most famous destinations include Nyhavn, the Little Mermaid Statue, Christiania, and the Tivoli Gardens amusement park.
Tivoli Gardens is especially fun in the fall if you can time your visit right. They have elaborate decorations for Halloween and it's a really unique thing to experience if you can swing it.
Tip: Tivoli Gardens operates seasonally, so make sure they are open for the season when planning your visit.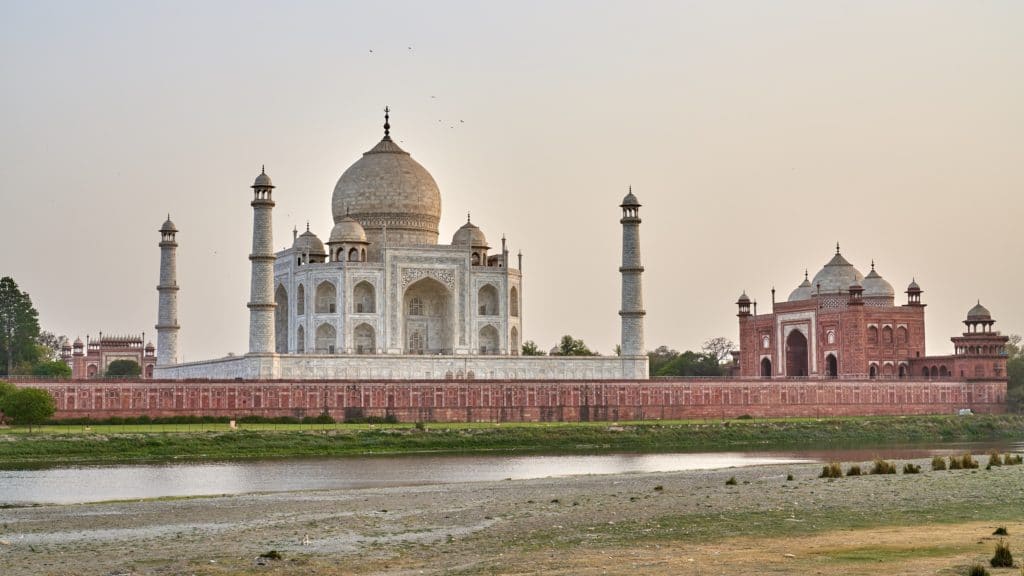 12. Agra, India
I imagine Arga is one of the bucket list cities on nearly everyone's list. Who wouldn't want to see the Taj Majal?
Since the Taj Majal is one of the world's busiest attractions, I encouage you to plan your visit for the early morning. The Taj Majal opens at 6:00 a.m. and you'll want to arrive before then to get in line.
If you're hoping for great photos without the crowds, just remember, creative angles are your friend.
Once you've finished your tour of the Taj Majal and taken all your photos, head out to see the other sites around Agra.
Most people visiting the Taj Majal come from neighborhing cities on a day trip, or stay just one night in Agra. Either way, you probably won't have much time here, so you'll want to maximize the hours in your day.
Another popular destiantion in the city is the massive Arga Fort, about a 30 minute walk, or 6 minute drive, from the Taj Majal. The Agra Fort sits on 94 acres and was the former residence of the emperors of the Mughal Dynasty. It's an impressive place, and worth your time to visit.
Other popular sights around Agra are Fatehpur Sikri, baby Taj, and Mehtab Bagh royal gardens for incredible views of the Taj Majal. Consider stopping at the royal gardens around sunset for some beautiful photos before you leave Agra.
Tip: Bring cash when visiting the sights in Agra. None of the attractions listed above accept credit or debit cards.
13. Hong Kong
Hong Kong is one of the most popular vacation destinations in Asia. With so many amazing things to do, see, and eat, it's a city everyone needs to visit at least once in their lifetime.
Since Hong Kong is known for having such great food with many fantastic local restuarants, it's the perfect destination for booking a food tour. In fact, if you're as into food as I am, I would book more than one if you have the time.
I've seen food tours covering everything from dumplings to street food, so no matter your preference, there is sure to be a food tour you'll enjoy.
Other notable things to do in Hong Kong include checking out the views of the city from Victoria Peak, shopping at Temple Street Night Market, visiting the 10,000 Buddhas Monastery, hiking Dragon's Back, and climbing to the top of Big Buddha.
In the evening, be sure to get out on the water so you can watch the city's famous light show, the Symphony of Lights. The show begins every evening at 8:00 p.m.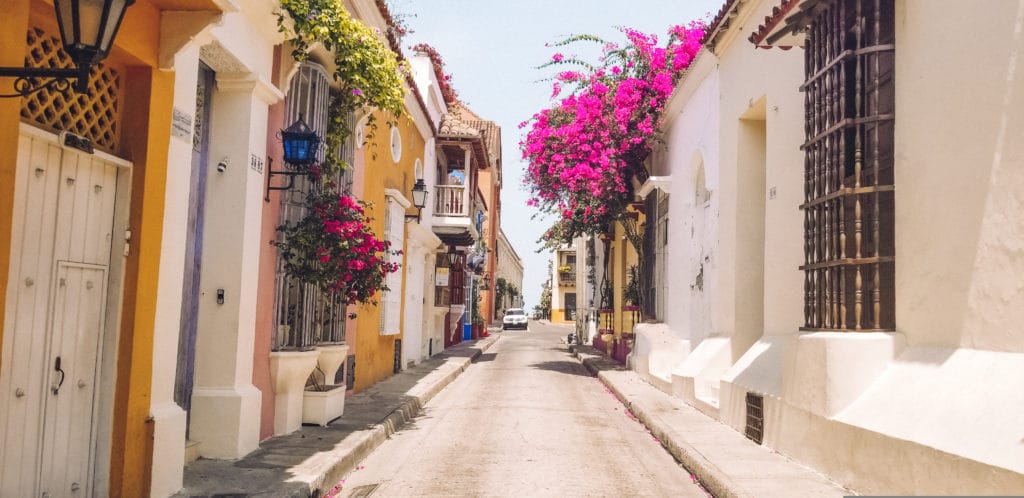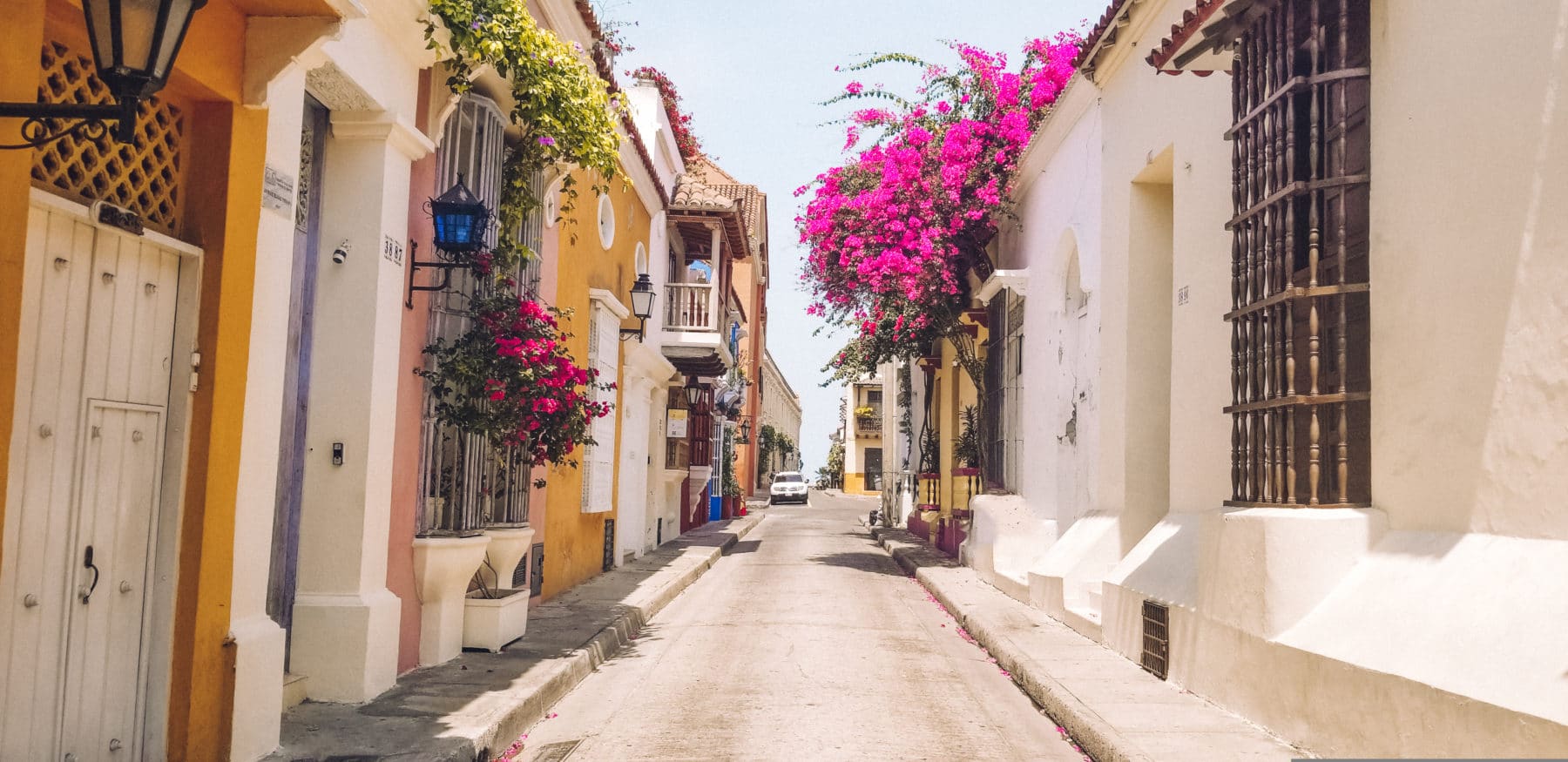 14. Cartagena, Colombia
Cartagena sat at the top of my must see bucket list cities list for years. I finally got to visit Colombia last February and Cartagena was naturally the first stop. I gotta say, it's a heck of a fun city and well worth the trip down to South America.
If you're planning a trip to Cartagena, be sure to book your hotel in the walled city, or historic center. This is the most walkable part of the city and you'll be surrounded by the famously colorful streets, packed with lively restaurants and bars.
One of the best things to do in Cartagena is to just walk around and take pictures. The city is incredibly photogenic and there's tons to see. If you head over to the main square you can find affordable walking tours with the locals. These local tours are a great way to learn a bit about the history as you explore.
If you want to get nice photographs while you're there, get up early before the heat and crowds arrive. Just after sunrise is perfect for lighting.
Once you've had your fill exploring the city, make sure to leave time for the restaurants and bars. Cartagena has an impressive food and cocktail scene. One of my favorite experiences there was having dinner at Carmen. The bartenders were amazing and the food was excellent.
When you're done eating, plan to bar hop around the city and check out all the rooftop bars.
Another thing you must do when visiting Cartagena is to take a boat out to the Rosario Islands. The water is a stunning blue you just have to see with your own eyes. You can even have fresh oysters served right out of the water.
Cartagena, or Colombia in general, makes a great holiday bucket list destination especially if you're coming from the USA. While the USA is rather cold in December and January, Colombia has nice weather this time of year and makes the perfect escape from the winter weather.
In conclusion…
This concludes this year's list of bucket list cities around the world. While it lists many of my current bucket list holiday destinations, I assure you it doesn't cover them all. After all, I still need to visit New Zealand, Machu Picchu, Bora Bora, and the list goes on. But we've all got to start somewhere.
I hope you've enjoyed this post about the Top 14 Bucket List Cities Around the World and that I helped to inspire your next trip. If you enjoyed this post please consider sharing. It really helps me a lot. Thanks for reading.
Want to save it? Pin it.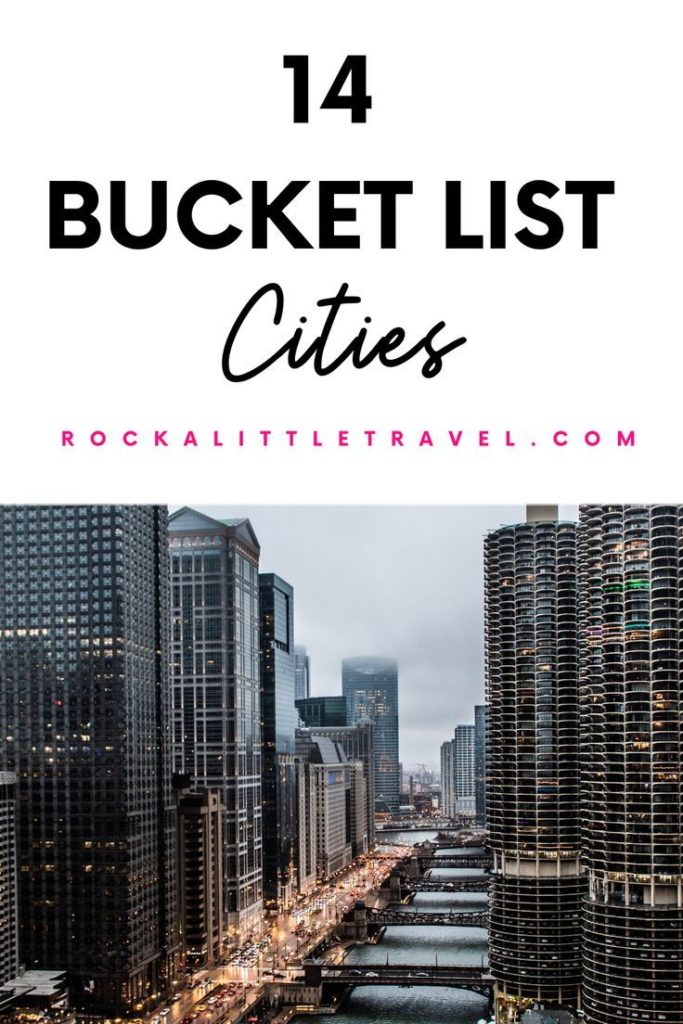 These solo travel tips for introverts are perfect for the traveler who loves to explore,…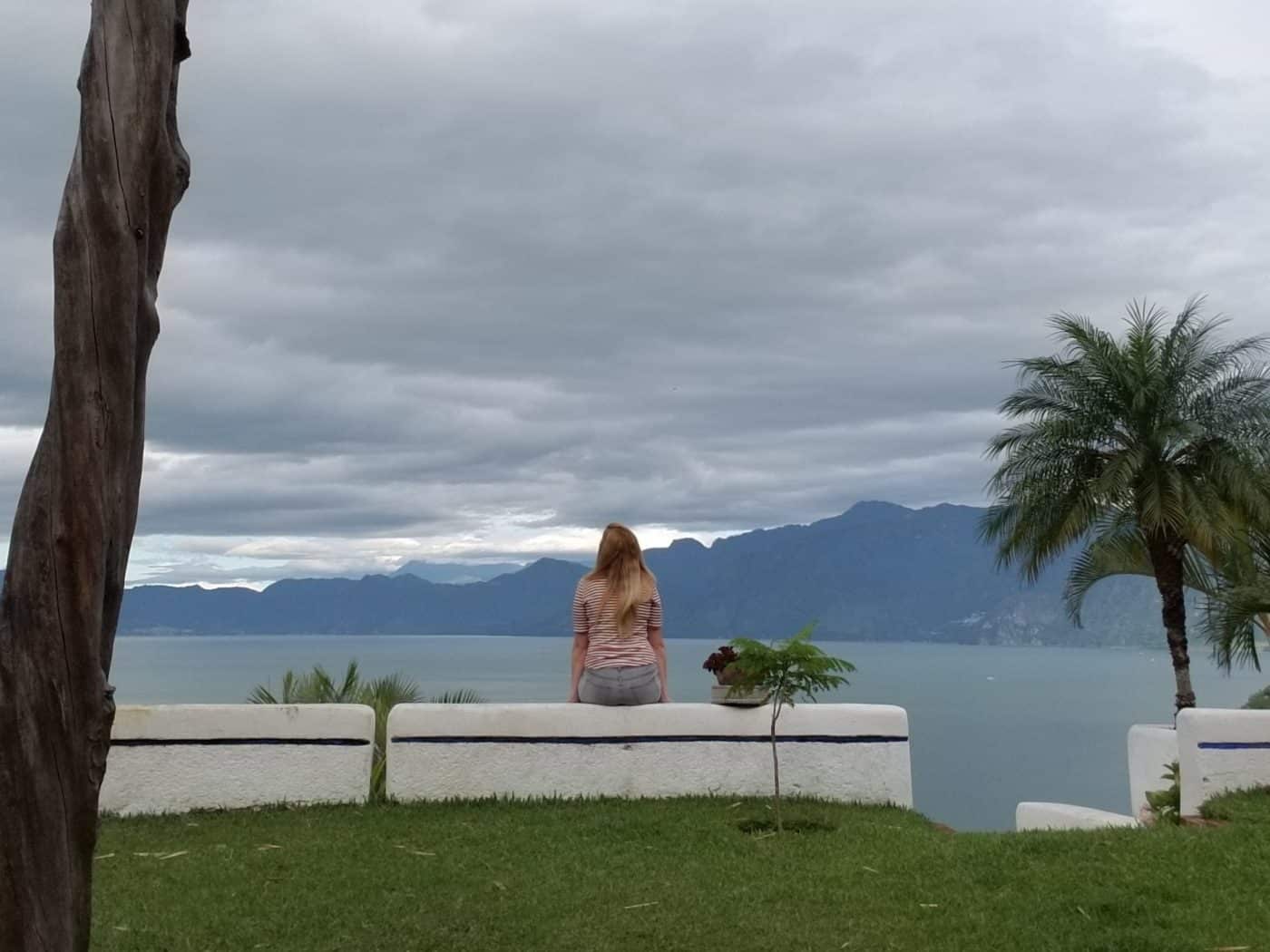 The Mexico City Day of the Dead parade is held annually in October. This must-see…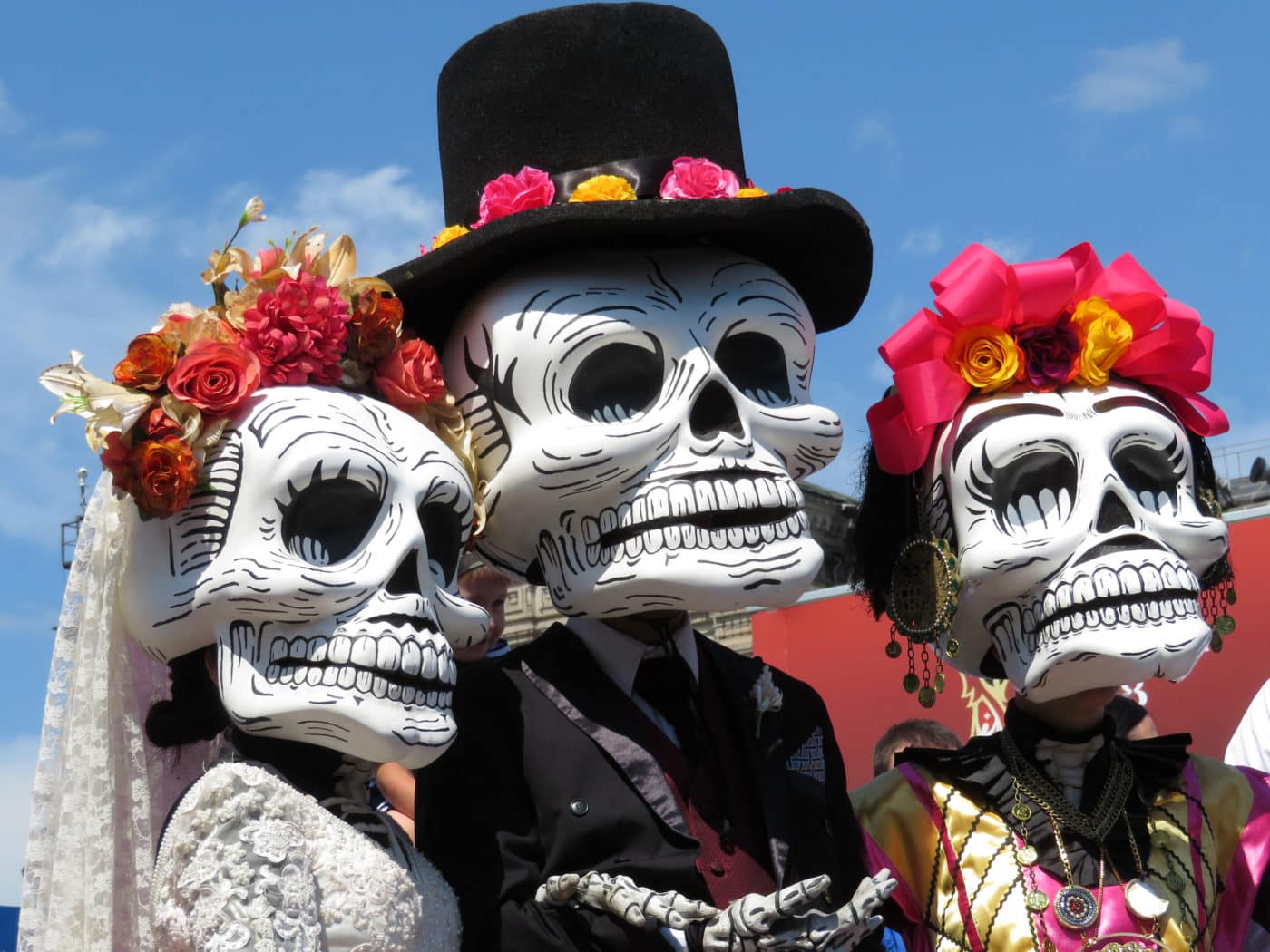 If you're planning an escape to Bergen, Norway sometime soon these are the 10 best…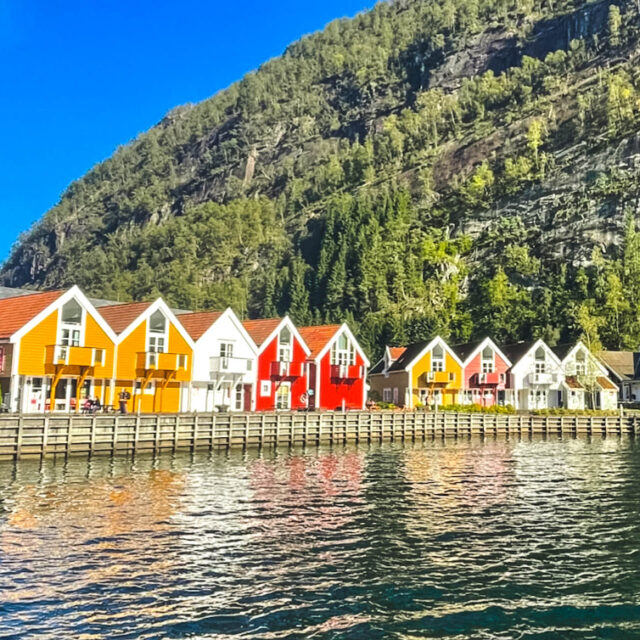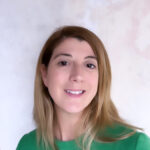 Eden Fite
Part-time Traveler | Dog Lover | Avoider of Crowds
I help busy people find creative ways to travel more.