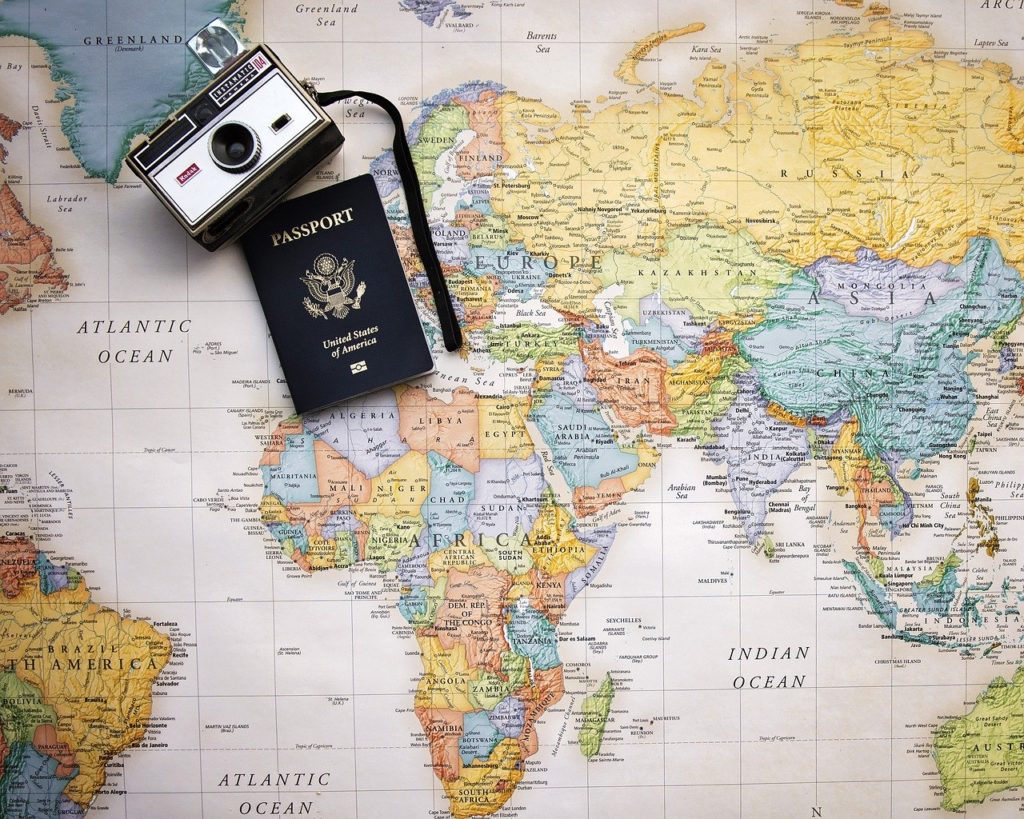 Wondering how to plan an international trip? This post will walk you through the major steps to take when planning any international travel.
For many, planning a big international trip can be a daunting task. This post will help guide you through the process to make sure your first trip abroad is fun and stress free.
From finding the perfect accommodation to passport requirements, I've got you covered.
Let's get to planning that trip.
How to Plan an International Trip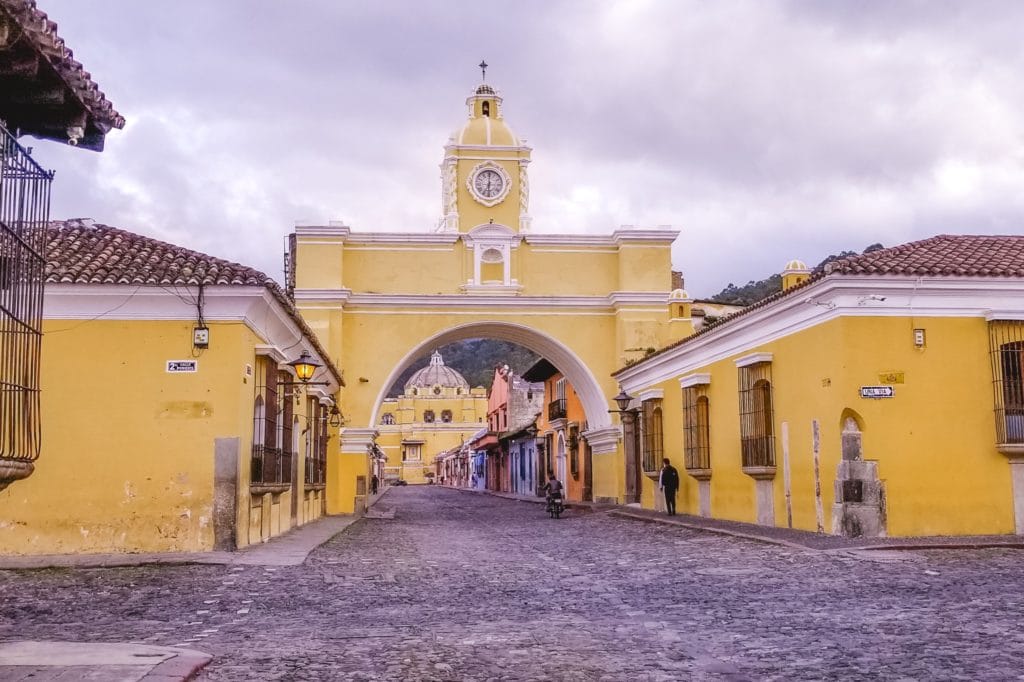 1. Determine your budget
Before making any decisions about where and when you want to travel, you'll first need to determine what you budget is going to be.
If you're lucky enough to have an unlimited amount of funds, then you're clear to go anywhere and everywhere you wish. However, most of us will have to make some sacrifices in order to stay within our pre-determined budget.
Whatever your personal travel budget is, that amount will determine where you can go, what type of accomodations you will stay in, where you will eat, what you will do, and how long your trip will be.
If you're budget is on the low end, say below $2,000 (USD) you may wish to consider destinations in Southeast Asia, Central America, or South America.
If you're budget is on the higher end, you may wish to consider Southern Africa or Europe. Though obviously if your budget is large, you can go wherever you want.
So spend the time necessary to come up with a budget you're comfortable with. I urge you to select a number on the conservative side. Travel expenses often end up higher than originally anticipated.
That being said, you want to be on the conservative side so you're not over extending yourself on your vacation. Be reasonable with yourself so you don't return to a mountain of debt and stress. Pick a budget wisely so you can travel again in the near future.
Tip: Leave some wiggle room in your budget for unexpected expenses. With travel often comes missed flights, delayed departures, overbooked hotels, or even closed attractions. If you have extra room in your budget, you will naviate these unexpected situations easily.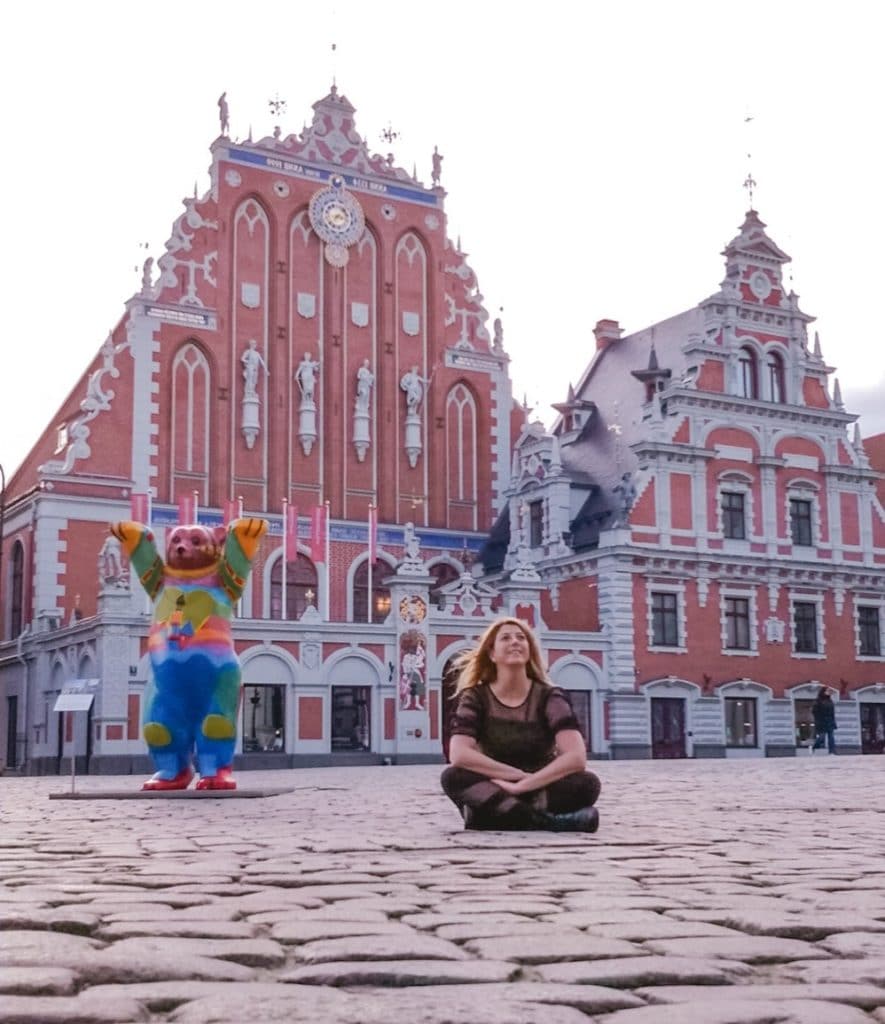 2. Select your destination
You won't be going anywhere until you select your destination.
Sometimes, selecting your destination can be the hardest part, especially if you're like many travelers and you want to go darn near everywhere.
To help you narrow down your destination, I suggest you start with a list. Write down at least 10 places that you've never been but have always wanted to visit. Basically, a list of personal bucket list destinations.
Once you've identified your top 10 destinations, compare that to the time of year that you will be traveling. I say this for many reasons, but mostly because time of year is often the predictor for price increases and crowd sizes.
You'll also want to avoid beachy destinations at a time when the weather might be rainy. Unless that's what you're going for, but I doubt it.
For me personally, I like to visit Europe in the spring and fall when prices are lower and crowds are small. I also like to visit Central and South America during this time as well, as weather tends to be more pleasant.
Tip: Always research weather and seasons when selecting a destination. This way you can plan to visit during the optimal time for the activities you hope to enjoy while you're there.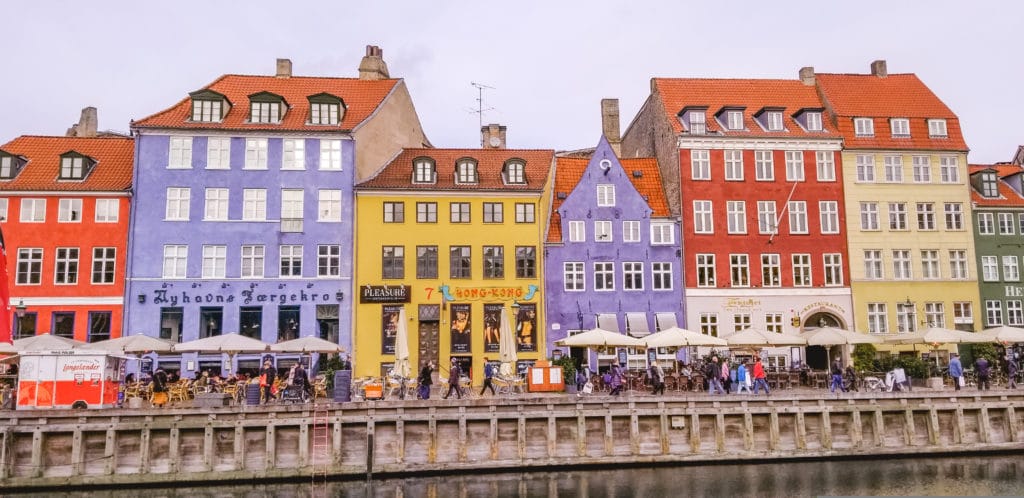 3. Do your trip research
Now that you've determined your budget and selected your destination, it's time to dive into your trip research.
Trip research includes learning all you can about the place you want to visit so you can identify what you'd like to do when you get there.
For me this includes figuring out what I will want to see and do in the destination I'm headed.
I personally love exploring historic city centers and just walking around and taking pictures. I also love seeing the big attractions when I visit a new city. For example, if I'm going to Paris, I want to see the Eiffel Tower. If I'm going to London, I want to see Buckingham Palace.
Yes, these are touristy things, but I still want to see them. That's just me.
After I see and do the touristy stuff, I'll dive deeper into a city by finding other things I'm into. I'll look for fun cocktail spots, great restuarants, live music venues, etc.
Once I've identified the majority of the things I want to see and do in my destination, I'll make a list so I don't forget anything. Once I put this list together I'll pull up Google Maps to get a sence of the city and where things are in relation to each other.
A quick note on trip research. Some travelers like to do as little research before a trip as possible so they can wing it when they arrive. That's their preference and that's totally awesome too. So if that's you, just look at what you need to before you leave.
Tip: If your travel plans include visits to multiple cities, you will need to repeat this step for each place you intent to visit.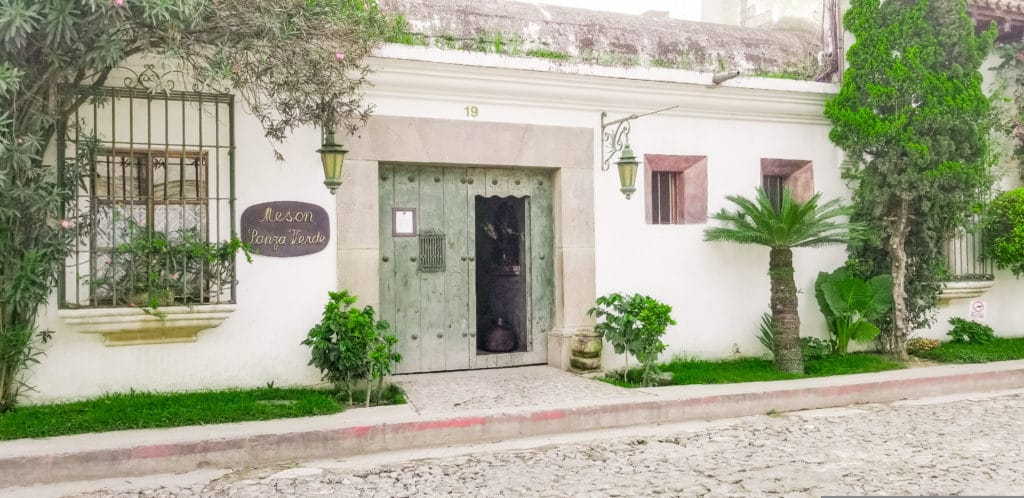 4. Select your accomodations
Want to know how to plan an international trip that won't leave you with a mountain of debt?
Since airfare prices have been dropping in recent years, accomodations will likely be your biggest expense category.
Now that you've identified your destination and figured out what you want to do when you get there, it's time to look at selecting your accomodations.
Determining where to stay is a big decision. You will need to weigh the costs, comfort level, and location to make the best choice for your travel style.
Take your time making this decision and book hotels with a good cancellation policy in case your plans change or you find somewhere better to stay. I can tell you from experience that a bad hotel choice can really mess up a vacation. So take your time.
Here are a few things to conisder when selecting accomodations.
Location
Use the location of the places you want to see during your visit to help guide where you will stay. If most of the places you want to see are near the city center, look for a hotel in that area.
When I'm looking for my own accomodations I will look for walkable areas near the historic city center. I'll try to get as close as I can to the main things I want to see. This way I can just walk out my door each day and already be where I want to be.
Other things to keep in mind are proximity of cafes, restuarants, and bars, quality of the neighborhood, and noise level.
Price
Once I've decided on a neighborhood that I want to stay in, I'll start looking at hotel prices. I typically stay in mid-range hotels and will try to find the nicest one, with the lowest price.
However, if hotel prices are too high for me, I may consider staying in a hostel instead. If I choose this option, I'll book a single room as opposed to a dorm.
This way, I'll be saving a ton of money, but will still have my own room and private bathroom. I usually reserve this tactic for longer trips when I don't want to blow my budget with 20 nights in a hotel.
Comfort
While you're trying to balance location and price, don't forget to consider comfort as well. Now if you're under 30 and you just want to save as much money as possible, by all means, book that hostel dorm.
But if you're not in your 20s anymore, consider booking a place with a few more comforts. You know, like your own room and bathroom.
It's a delicate balance to combine price, location, and comfort, but once you know exactly what you're looking for, this becomes much easier.
Tip: Book accommodation early. Prices tend to go up the closer you are to your departure. You don't want to get stuck paying higher last minute prices.
Tip: Hotel prices will be significantly lower in the off season and shoulder season of the destination you are visiting. Try to travel outside the peak season and you will save a ton of money.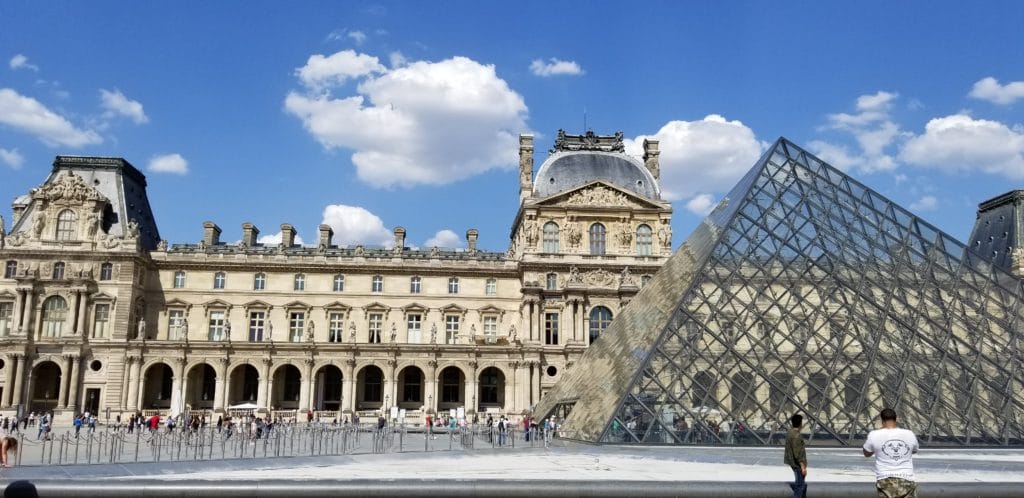 5. Purchase tickets for attractions
Wondering how to plan an international trip that doesn't involve waiting in long lines?
As some of you may know, certain major attractions around the world require advanced reservations. At times, visitors must make these reservations months in advance if they expect to visit.
Examples of popular attractions that you will want to book in advance include the Louvre, the Eiffel Tower, the London Eye, Buckingham Palace, the Colosseum, the Vatican Museums, and the Alhambra, just to name a few.
Most of the attractions above require you to identify the date of your visit and select a time for arrival. In most cases, I recommend booking the earliest time slot in the day to avoid the crowds.
But there are certainly exceptions to this rule. For example, sunset at the Eiffel Tower is an especially nice time to plan your visit.
While some of these attractions also offer tickets purchased at the door, you will spend the majority of your day waiting in line if you approach it this day. For example, the line to purchase tickets to the Vatican Musuems notoriously stretches down the block and around the corner. And I'll tell you, it's a LONG block.
Do yourself and your travel partners a massive favor, and just pick up your tickets ahead of time. Just be sure to bring your printout with you when you arrive.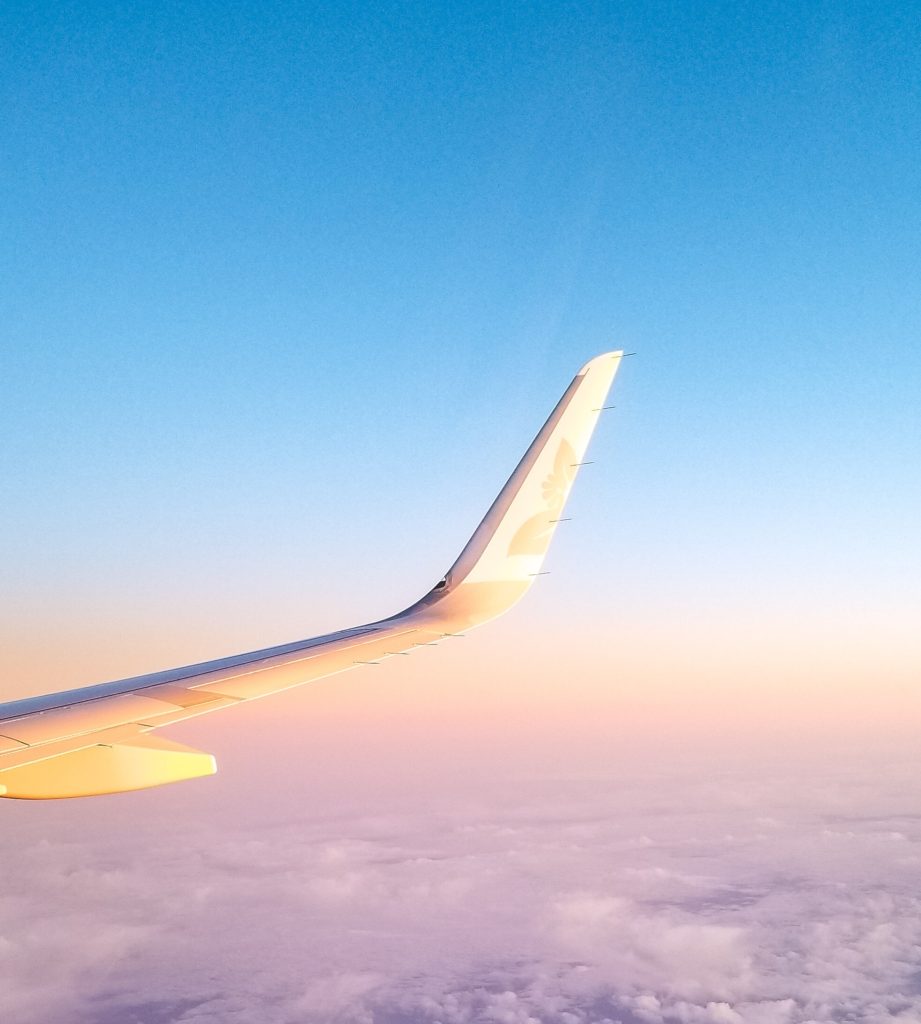 6. Monitor your airfare
Want to know how to plan an international trip where you can be sure you're getting the best deals?
Once you've decided on your destination and your approximate travel dates begin looking into airfare prices.
Airfare prices fluctuate throughout the year no matter your destination. So the key with airfare is to try to snag your tickets when prices are at their lowest.
While there are no rules per se, you should expect to find the best deals somewhere between 3 months to six months before departure. There are many other tips for finding cheap flights, but we'll stick to monitoring prices for now.
To monitor the prices for the flights you'd like to take, head over to Google flights. On the Google flights website you can search for flights and then track the prices for the specific flights you want. Google will then send you an email if the price changes.
The Google flights website is also helpful because they will tell you if the current price is a good deal or not. Once you select your flight, you can see whether the current price is high, low, or about average.
Of course, the goal is to purchase when they are low.
The basics on finding good flight deals
If you can, I would set up flight tracking on a couple of different flights that you'd be willing to take. This will help you get the best possible deal, especially if your travel dates are flexible by a day or two.
You'll notice as you begin looking at airfare that you can often save a few hunded dollars just by departing a day earlier or returning a day later. Whevenver possible, take advantage of these savings.
Tip: Whenever possible, always book your airfare directly with the airline. In the event there is a delay, cancellation, or any other issue, you will only need to deal directly with the airline. If you book through a third party (Orbitz, Travelocity, Expeidia) you will often have to deal with both parties to get your issue resolved. This can be beyond frustrating. Trust me, I speak from experience and will NEVER book with Orbitz again. NEVER.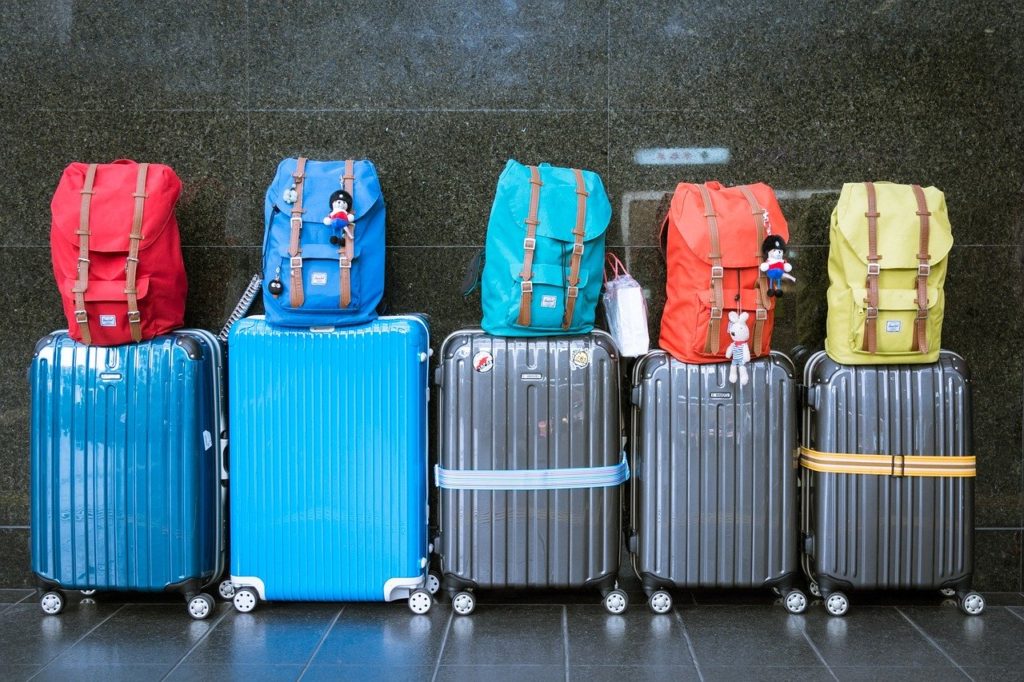 7. Beware of baggage fees
Want to know how to plan an international trip that won't leave you angry at the airport?
As you're tracking and monitoring your airfare prices, be sure you're tracking fares that account for your luggage.
Airline baggage fees have soared in recent years, and not planning ahead can leave you with a hefty tab at the airport.
I speak from experience as Norwegian Airlines charged me $100 to check my bag because I forget to pay for a checked bag beforehand. I'll be honest, that stung quite a bit.
You don't want to start your trip off with such a large and unexpected expense.
So in order to avoid sizeable fees at the airport check in counter, make including a checked bag part of your travel planning process from the get go.
If you're booking your airfare online, you will be shown the cost for a checked bag and a carry on bag. Many airlines also now charge for a carry on bag as well, so please be mindful of this.
In other cases, the carry on is free but must be under 10 kilograms (22 pounds). There is where I went wrong with Norwegian. My carry on sized bag was well over 22 pounds. Thus the $100 checked bag fee.
For me, I typically just add on the checked bag if I'm purchasing airfare. It's easier for me than dealing with the hassle of weighing my bag and then dragging it through the airport. I'm basically just paying for the convenience.
But if you prefer to save money and not pay for the extra bag, that is totally doable too. Just be sure you pick up a luggage scale and make sure you keep your bag weight below their minimun.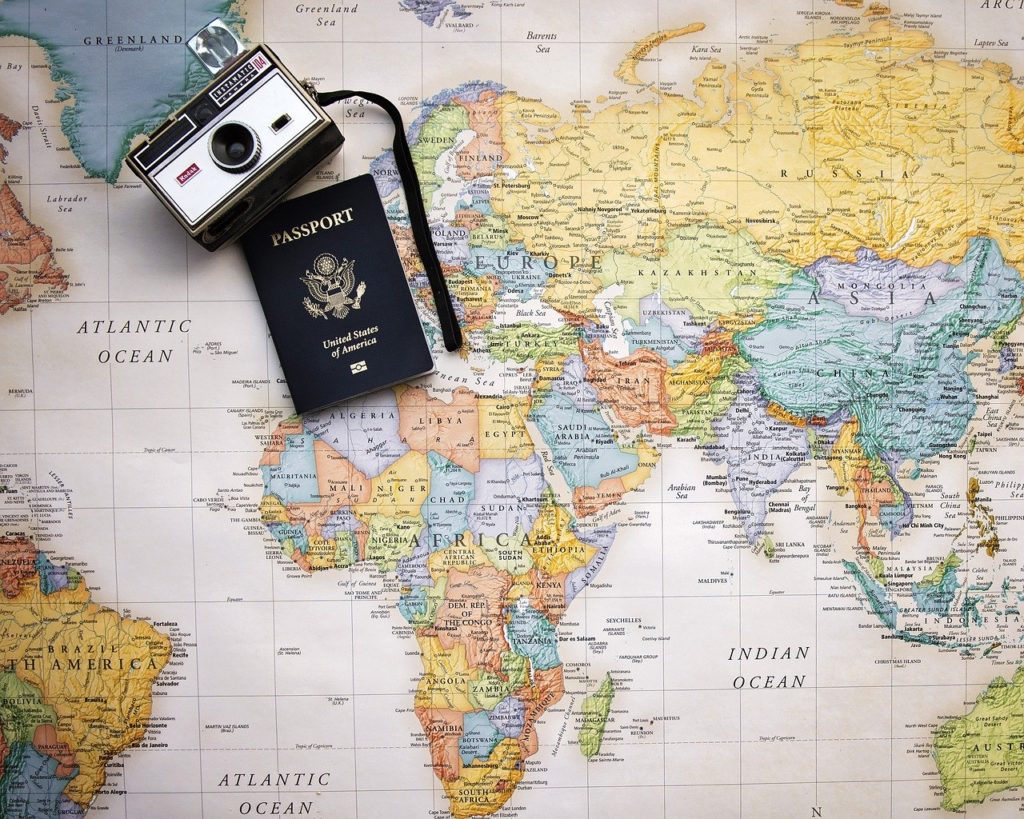 8. Check documents and requirements
Want to know how to plan an international trip while limiting the chance for mishaps?
One of the most important aspects of trip planning is to always double check your documents several few weeks before your scheduled departure.
Be sure to find your passport and make sure it is not expired. It also needs to have blank pages in it for new stamps. Most countries require that your passport be valid for at least an additional 6 months and that it has one blank page. You can be denied entry if you do not meet these requirements.
Some countries also require that visas be applied for in advance. For some countries the visa may take several weeks to obtain. You do not want to have to think about this when your trip is coming up, so look into it beforehand. You can find travel and visa requirements for all countries on the United States Department of State website.
9. Obtain a travel credit card
Wondering how to plan an international trip that's affordable?
If you're going to be doing international travel, you're really going to want a great travel credit card.
Just to be clear right off the bat, the travel credit card is not meant to bear the financial burden of your entire trip. Instead, it's meant to provide additional coverage while you're traveling and eliminate foreign transaction fees as you make purchases outside your home country.
A good travel credit card will actually help you save money (if you use it responsibly). Using it responsibly means you NEVER carry a balance. It should be paid off in full each month.
Some of my favorite travel credit cards are listed below:
Chase Sapphire Preferred – This is one of the most popular travel credit cards on the planet and is perfect as an entry level travel credit card. It has great travel coverage, no foreign transaction fees, and only a $95 annual fee.
Chase Sapphire Reserve – This is an excellent travel credit card with exceptional benefits and coverage, but comes with a whopping $550 annual fee. You must have excellent credit to be approved for this card.
Marriott Bonvoy Bold – This is a great entry level card for those looking for hotel points. There is no annual fee and comes with no foreign transaction fees.
Most travel credit cards come with a sign up bonus of a large sum of travel points. The Chase Sapphire for example, currently comes with a sign up bonus of 60,000 points.
I won't get into the details of travel rewards cards here, but just know that using them will elimate atm fees and foreign transactions fees, all while saving money.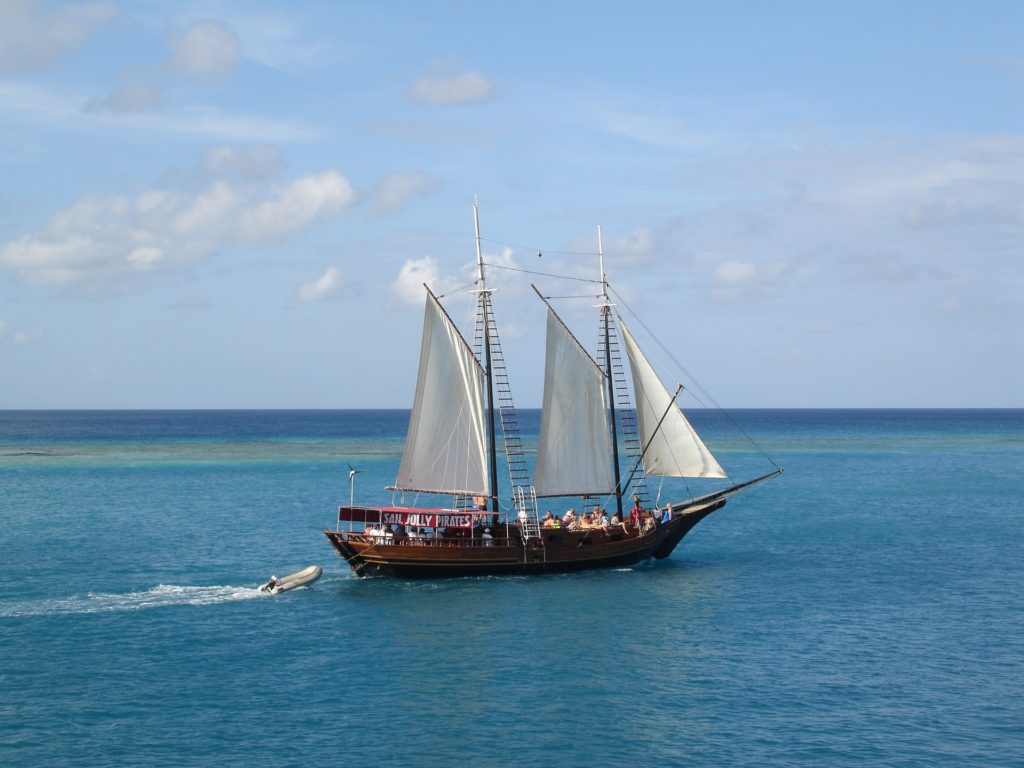 10. Consider purchasing travel insurance
Want to know how to plan an international trip that is worry free?
If you're going to be on the road for an extended period of time, or participating in adventurous activities, you may wish to consider purchasing travel insurance.
Travel insurance will protect you if anything goes wrong on your trip and can reimburse you for some of the unexpected expenses that may result from unforseen circumstances.
Typical travel insurance plans are affordable ranging from $10 – $20 per day for Europe. Please note these prices may vary significantly if you're planning to visit certain regions of the world that may not be deemed safe. For example, Somalia comes to mind, or active war zones. Please don't go to active war zones.
Travel insurance plan coverage will also vary depending on what you pay for, but will typically cover trip delays, emergency medical coverage, emergency dental coverage, evacuation coverage, etc. Be sure to read your plan details carefully so you know what you are paying for and whay you are actually covered for.
Here are a few popular options for travel insurance:
I hop you've enjoyed this post on How to Plan an International Trip and that you've found it useful in booking your own travel plans. If you enjoyed this post please consider sharing. It really helps me a lot. Thanks for reading.
Book Your Trip
Find the best flight deals by using Google Flights, then book direct with the airline. This is the search engine I use to compare flights and prices before booking my own trips.

BOOK YOUR ACCOMODATION
I recommend searching for hotels through Booking.com to compare hotels on amenities, location, and price. If you are a member of a hotel's rewards program, always book direct with the hotel. If you are not loyal to a specific hotel brand, using Booking.com for the best price.

TRAVEL INSURANCE
Travel insurance is more important than ever. For just a few dollars a day you can protect yourself and your trip. I personally use World Nomads, but whomever you choose, don't skip out on travel insurance. It can literally save you thousands of dollars.


Want to save it? Pin it.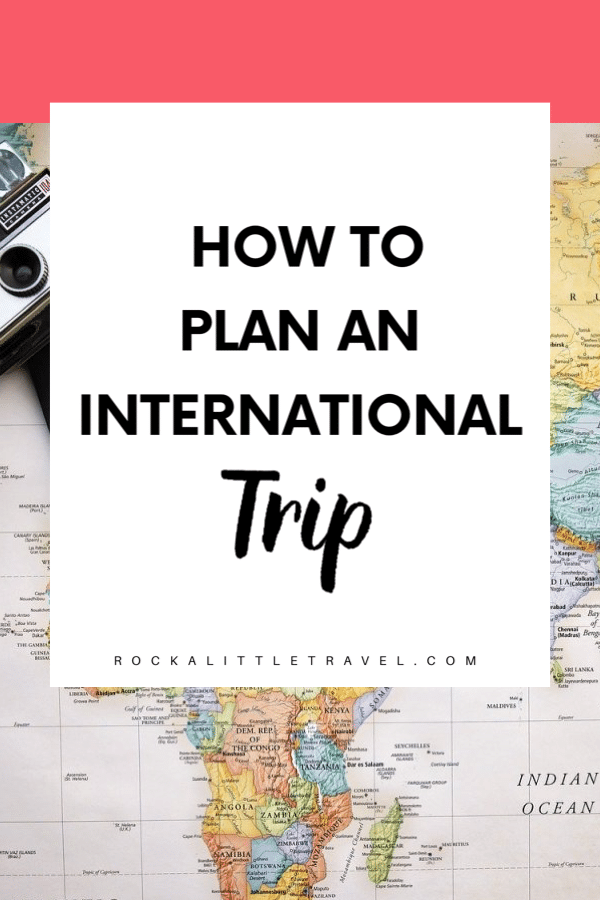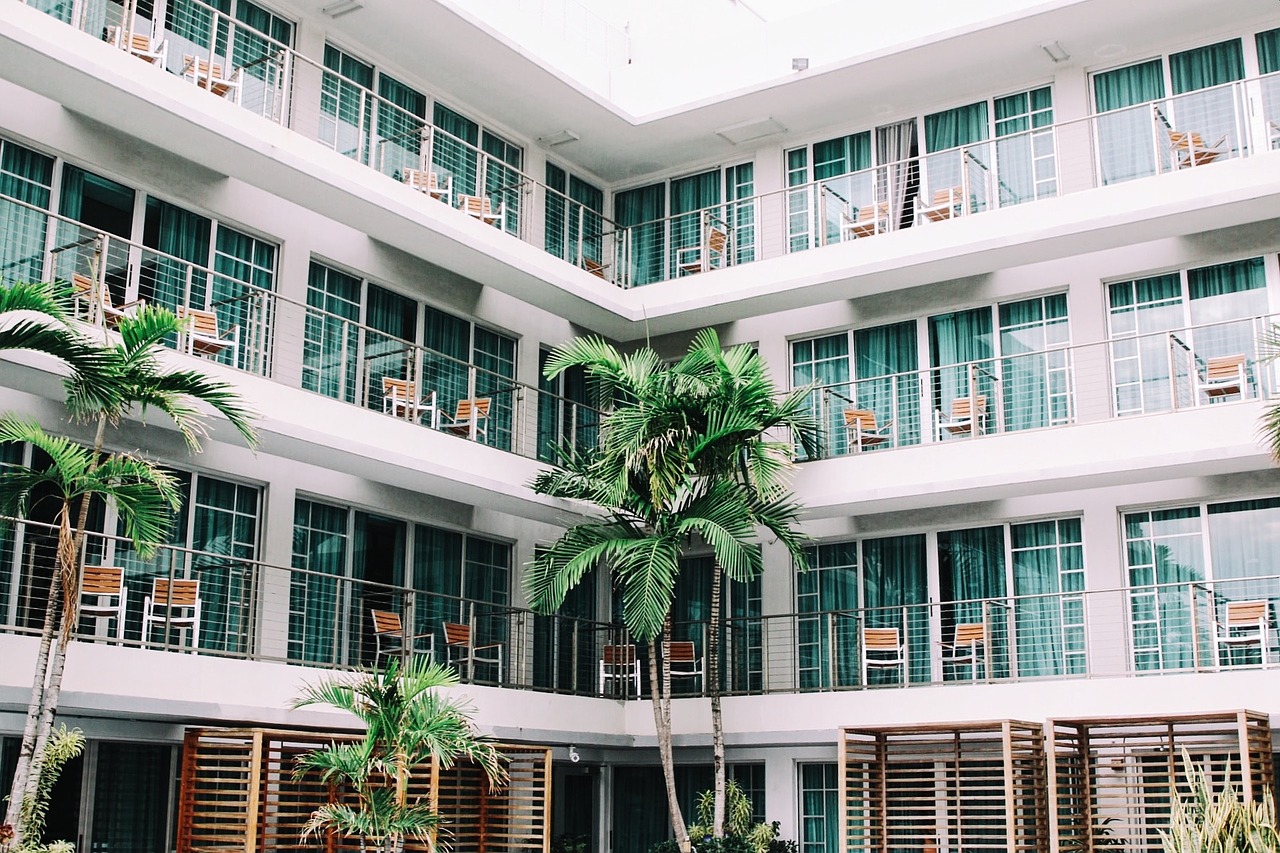 The hotel you stay at on your vacation can really make or break your trip.  Your hotel room is going to be your home base …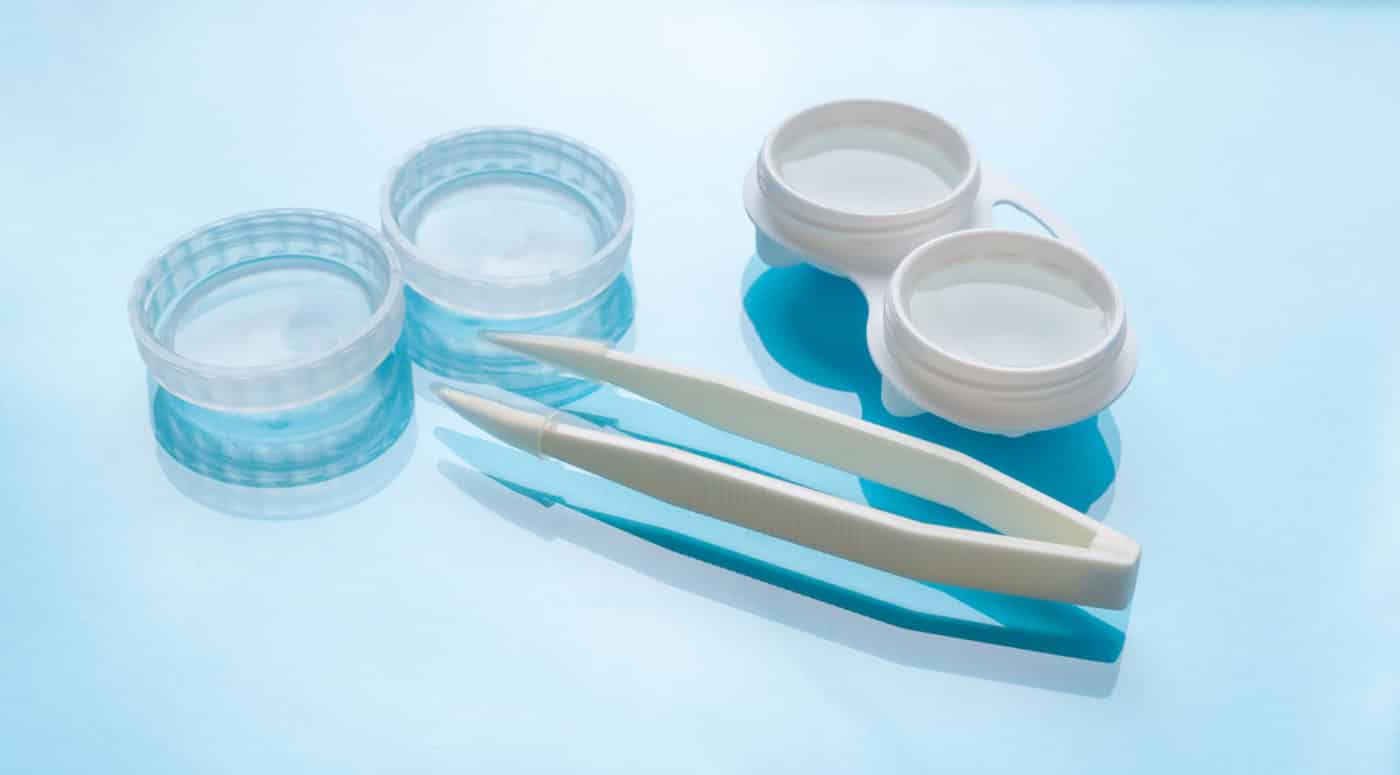 If you have poor vision like I do and wear contact lenses, you are probably aware of the phenomenon that contact lenses are only lost …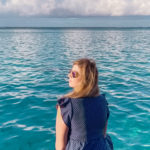 Eden Fite
Part-time Traveler | Dog Lover | Avoider of Crowds
I help busy people find creative ways to travel more.