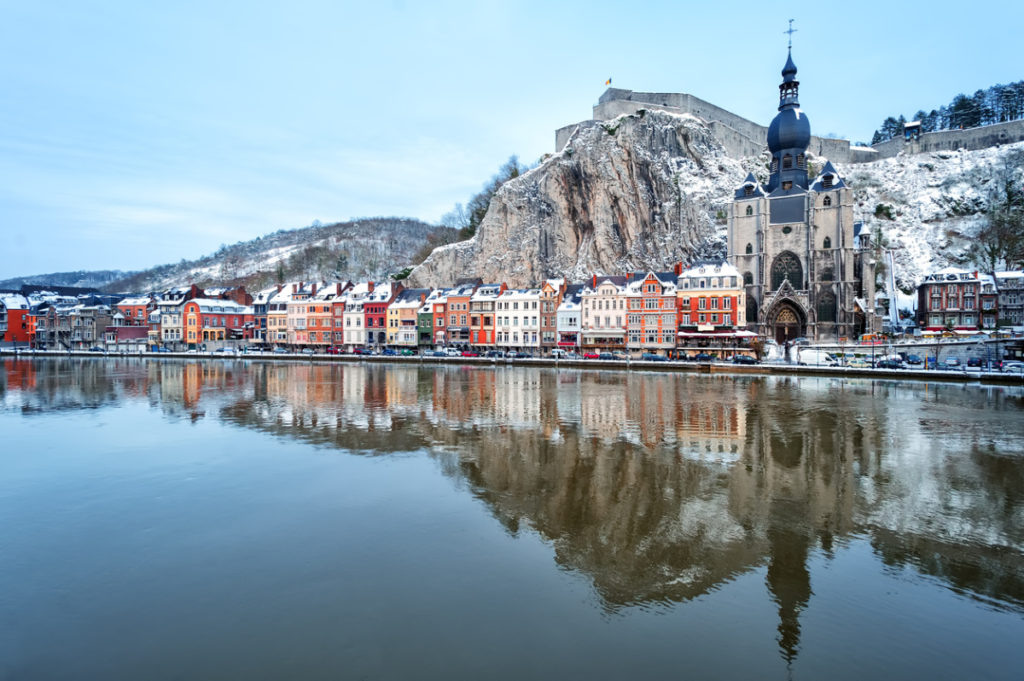 Belgium in Winter is the perfect time to visit if you want to experience the excitement of the holiday season while exploring the country's best destinations.
With the chilly winter temperatures comes smaller crowds and lower prices on things like hotels and airfare. Even better, this is the time of year perfect for enjoying the country's
Here are my top 10 reasons you need to experience Belgium in Winter.
Some of the links in the post are affiliate links. If you make a purchase through these links it helps to support this site at no extra cost to you.
Your Ultimate Guide to Belgium in Winter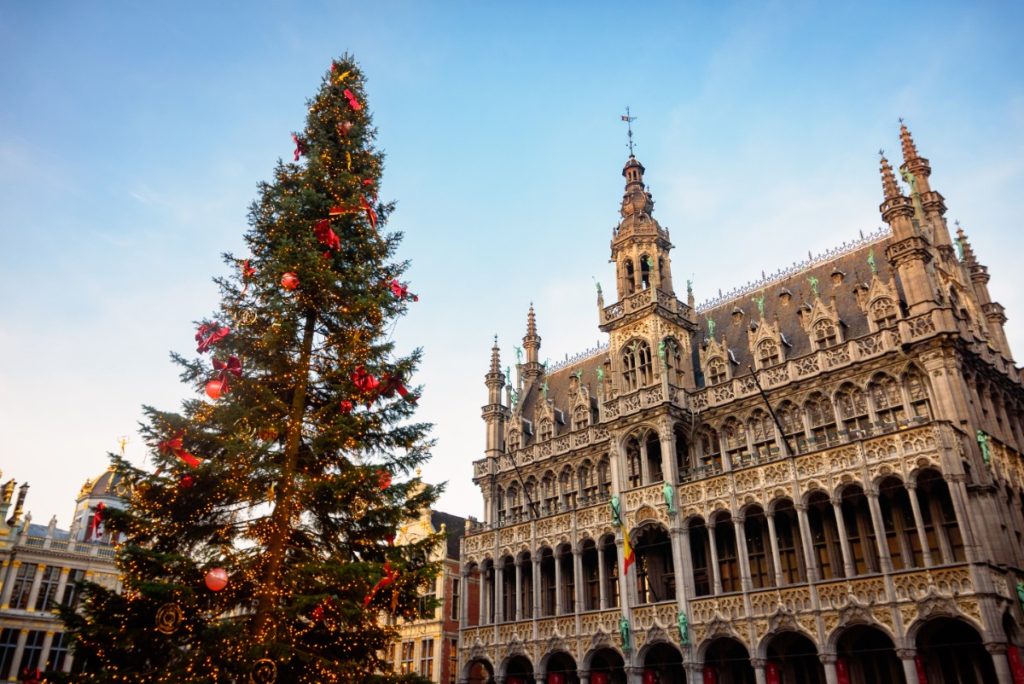 There are millions of things to do in Belgium in Winter, but this list is a highlight of some of my favorites that are unique to the winter season.
I encourage you to explore the big cities and Christmas markets, but also to get out into the countryside. A Belgium road trip is the perfect way to see the best of Belgium's cities and countryside. With your own car you'll be able to move at your pace and schedule.
If you prefer not to drive, Belgium's train system is also an easy way to move around from city to city. It's fast, affordable, and easy.
How cold is Belgium in winter?
The average temperature in Belgium in December ranges from about 35 to 45, and the average temperature in Belgium in January is slightly cooler ranging from 35 to 42. Snow in Belgium is not common, but can occur occasionally between December and February.
Since Belgium weather can be a bit unpredictable, dressing in layers is key as you're out exploring the cities. Packing lists can be helpful when preparing for winter destinations, so be sure to prepare one in advance before its time to pack.
No matter how you decide to get around, I hope you enjoy winter in Belgium as much as I did.
Traveling Soon? Don't forget your travel insurance.
Travel insurance is now more important than ever.
Travel insurance is probably less than you think it is. (Ex. For a week in Spain next month I'm paying less than $62.00.)
Travel insurance covers a lot more than you think it does.
It's better to have it, than need it and wish you'd bought it.
See for yourself. Check prices here.
1. Brussels in winter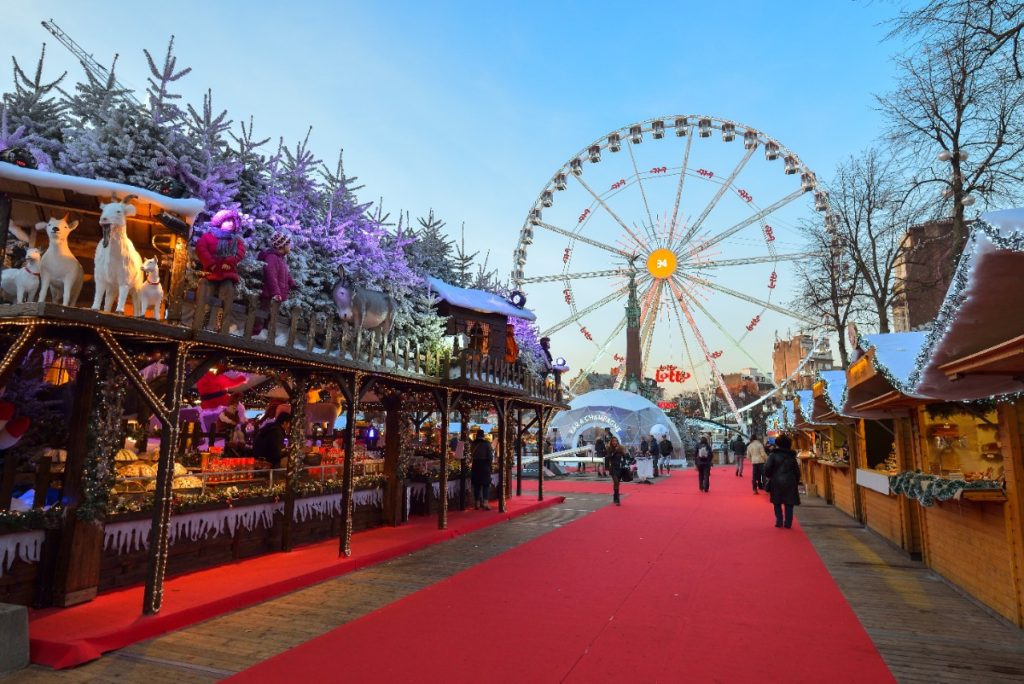 I'm starting with the Winter Wonders Festival in Brussels because this is the largest and most fun (in my opinion) of the holiday festivals and Christmas Markets in Belgium.
The Winter Wonders festival is spead out over the city center in Brussels and features over 200 chalets selling gifts, food, and drinks, an ice skating rink, live music, and carnival rides. The event is so large you could easily spend a few hours just walking around and exploring the Christmas Market.
The event also includes an outdoor light and music show in Grand Place. This event takes place several times every evening once the sun goes down. Bring your camera, it's really cool.
During the year I went they also had stilt walkers and other live performances. This really is a fun event, you don't want to miss it.
If you happen to be visiting after the Christmas holiday, this also makes a great New Year event, as it goes until early January.
If you're looking for other things to do in Brussels in winter, don't miss the Delirium Cafe, House of European History, European Parliament, Galeries Royales Saint Hubert, the Royal Palace and the Atomium.
I also encourage you to try as many fresh and hot Belgium Waffles in Brussels as you can get your hands on. The waffles may have been my favorite part of my trip to Belgium. Well, that and the Belgian beer.
2. Saint Nicholas Parades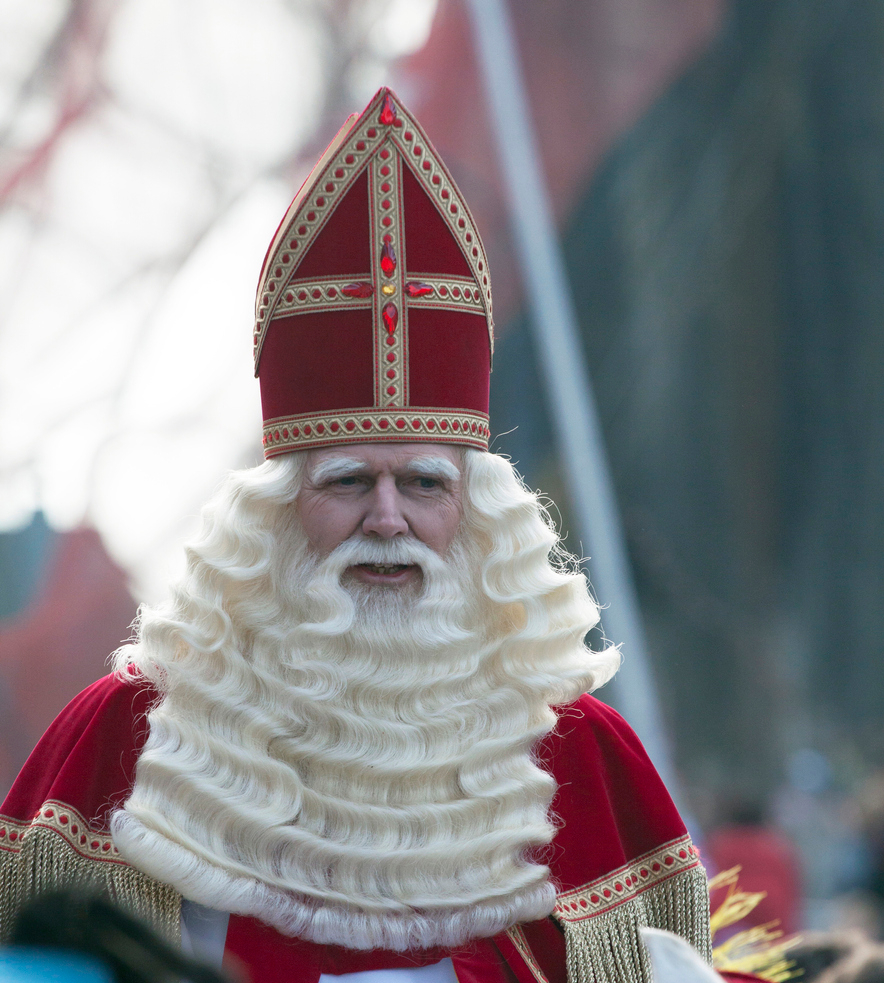 In Belgium, Saint Nicholas Day is a children's holiday where Saint Nicholas visits children asking them if they have done their best in the past year.
On Saint Nicholas Eve, children place shoes by the fireplace with hay, water, turnips, and wine for Saint Nicholas and his horse. In the morning, children wake up to candy, cookies, and a small gift left from Saint Nicholas.
In addition to the activities on Saint Nicholas Day and Saint Nicholas Eve, there are also several Saint Nicholas Parades.
The Saint Nicholas Parades usually take place in various cities throughout the country on the last weekend in November, just a few days before Saint Nicholas Day.
These parades feature bands, small floats, decorations, candy, and of course, Saint Nicholas himself.
If you're in town the last weekend of November, you don't want to miss this.
3. Holiday Season in Bruges
The town of Bruges is a short one hour train ride from Brussels and the city center is a short walk from the train station, making it a perfect day trip from Brussels. You'll find plenty of fun things to do in Bruges to fill your day.
Bruges is competely walkable and has a unique and colorful Market Square. I recommend starting your visit to Bruges there, then moving on to the rest of the city.
During the holiday season, Market Square is where you'll find the Bruges Christmas Market. This is the perfect oppourtunity to sample some local Belgian dishes while enjoying the view of Market Square from the outdoor tables.
Market Square is also home to a few cafes, musuems, and the famous Belfry.
After you've finished enjoying Market Square and the Christmas Market, move on to the Salvador Dali Musuem, the Beer Musuem, the Historium of Bruges, the Basillica of the Holy Blood, and Bruges City Hall.
If you have time and the weather is right, you can even enjoy a can cruise around the city.
4. Winter in Ghent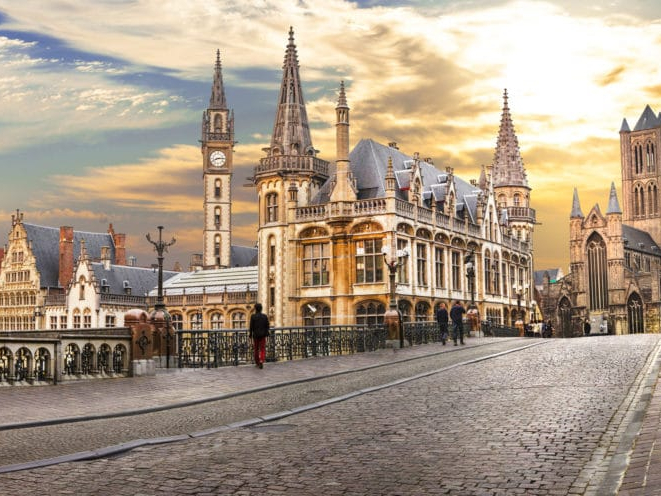 Winter is a beautiful time to visit the town of Ghent.
Ghent is a medieval city with venice like canals winding through it. The city has castles, and bridges, and cobblestone streets, all making it incredibly photogenic. If it's your first time visiting, you'll find plenty of things to do in Ghent to keep you entertained.
If you're visiting during December, head to the center of town to walk through the city's Christmas Market. After the Christmas Market, make sure to visit Gravensteen Castle, the Msk, Saint Michael's Bridge, and the Belfry. The Belfry is a UNESCO World Heritage Site, so be sure not to miss this one.
Ghent also makes a romantic evening destination, especially during the holiday season when the town is all lit up. You'll find tons of great restaurants along the canals to enjoy a glass of wine with dinner, and an incredible view of the city.
5. The Yule Log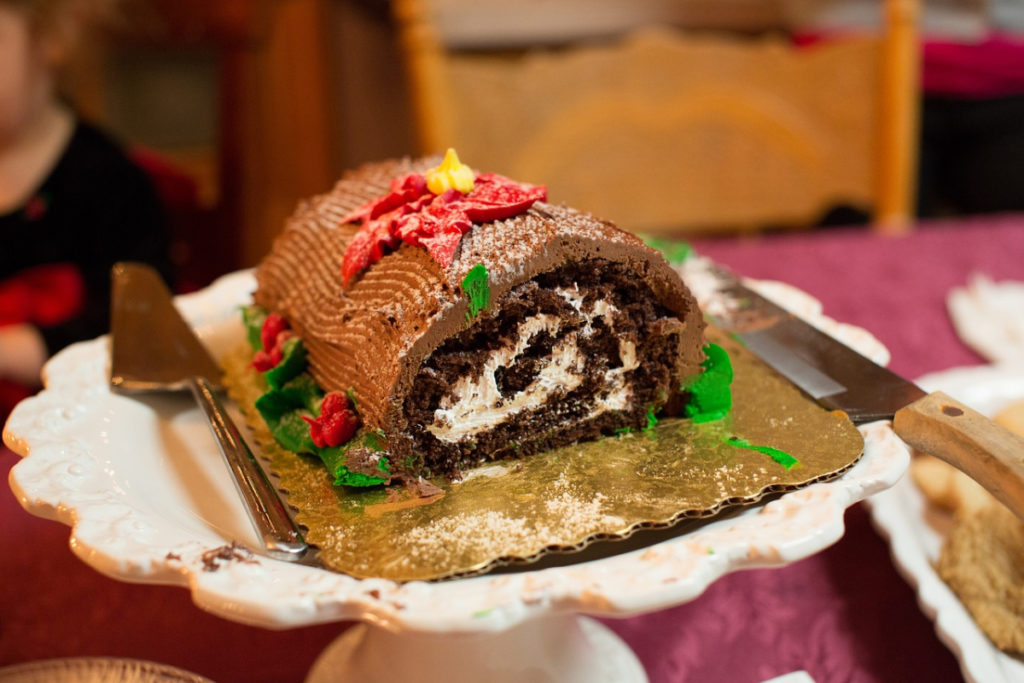 The Yule Log, or bûche de Noël, is a popular holiday desert served in both France and Belgium. The Yule Log is a chocolate sponge cake with vanilla cream, all rolled together, then frosted on the outside.
You can find Yule Log cakes in local restaurants and at the various Christmas Markets. You've gotta try it at least once. To me, these tasted like Hostess HoHos. Do they even make those anymore?
Either way, they are chocolate, creamy goodness. What's not to love?
6. Belgian Hot chocolate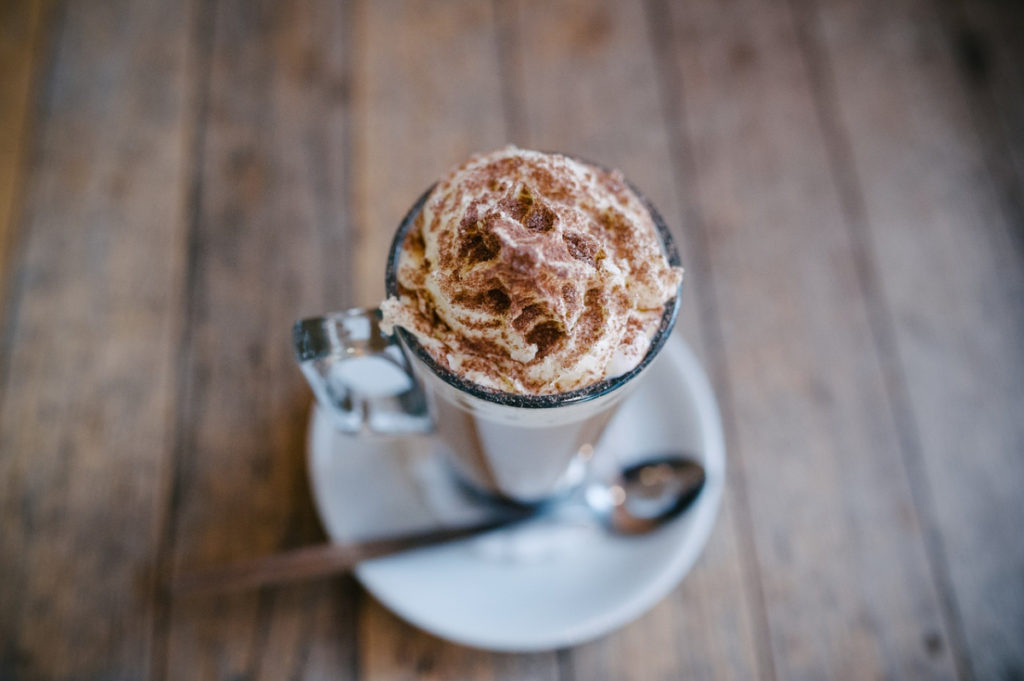 Few countries in the world do chocolate like Belgium, so make sure you enjoy some during your visit.
Since you're visiting in winter, you have to try some hot chocolate while you're walking around the city center. If the Christmas Markets are open during your visit, you can always find some there.
There are also tons of great chocolate shops all around most of the city centers in Belgium, so no matter where you are, good Belgian chocolate will not be far.
Travel Tip: A box of Belgian chocolates makes a great gift for friends and family back home. You can buy boxes of chocolate in various sizes so you shouldn't have any trouble fitting them in your suitcase when you're heading home.
7. Outdoor Ice Skating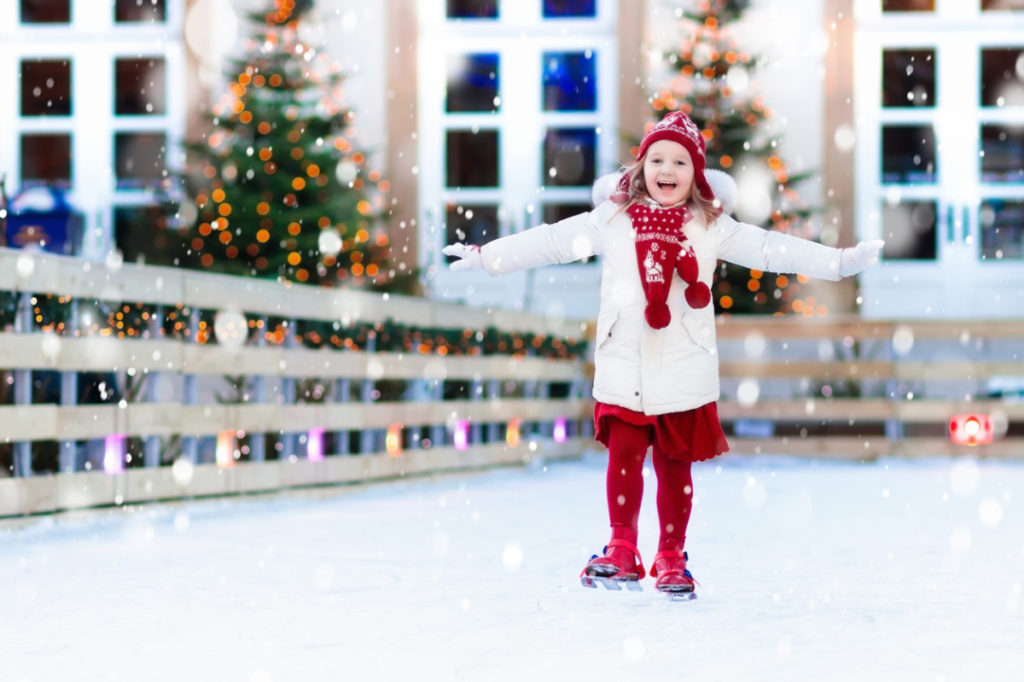 Several of the Christmas markets in Belgium also have an outdoor ice skating rink. It's so much fun to skate outdoors in these historic cities, I highly recommend doing so if you get the chance.
Try to go at night for the best experience. You'll have a little more space in the evening and the rink will be lit up with Christmas lights. Afterwards, you can warm up with a decadent cup of Belgian hot chocolate.
I believe the different cities throughout Belgium change things up a bit from year to year, so be sure to visit the various city websites for up to date information for the year you are visiting.
Here are links to the most popular Christmas Markets in Belgium:
There are many other Christmas Markets in Belgium but these should get you started.
I know the Winter Wonders event in Brussels has had an outdoor ice skating rink for at least the past several years, so you can always enjoy that one before heading off the explore the rest of the country.
8. Holiday Decorations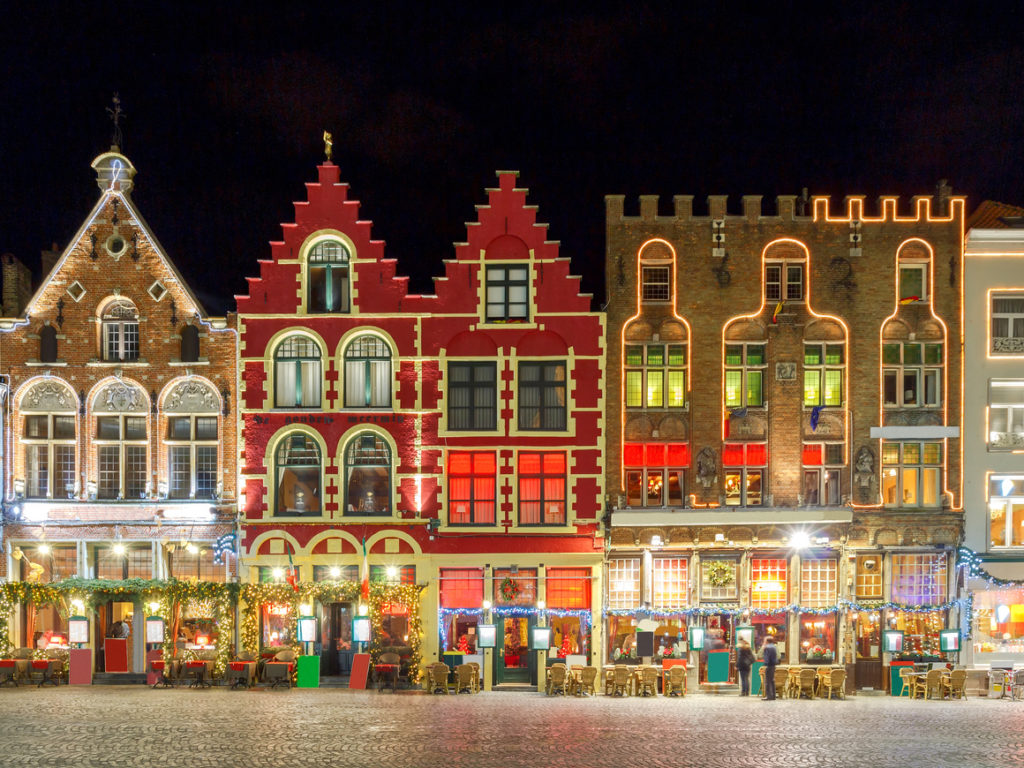 Pretty much any city or town you visit in Belgium during the holiday season will be decked out in colorful decorations.
If enjoying the holiday decorations and festive spirit is high on your list, plan to travel in Belgium from the end of November or any time in December.
Some of my favorite cities for holiday decorations were Brussels, Ghent, and Bruges. Though to be fair, those were the only cities I visited during my trip, but I was impressed nonetheless.
You'll find the majority of the holiday decorations throughout the various city centers. Be sure to walk around in the evening so you can see the cities with the lights on. Belgium takes its holiday decorating seriously, so make time to enjoy it.
9. Mulled Wine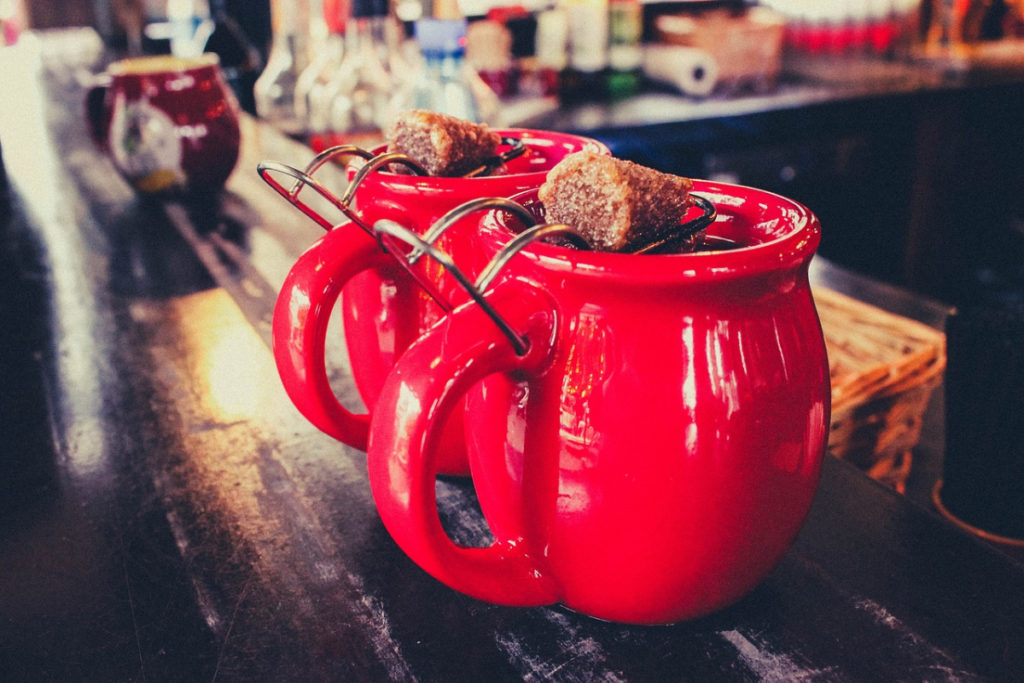 Visitors to any of the Christmas Markets in Belgium over the holidays will have numerous opportunities to sample Mulled Wine, or spiced wine.
This popular holiday drink consists of red wine, cloves, cinammon, orange slices, and star anise. There are a variety of different recipes, some of which also include raisins and brandy.
No matter the recipe, mulled wine is served warm, making it the perfect beverage to enjoy in Belgium in winter. I recommend picking up a cup of mulled wine to carry with you as you explore the country's various Christmas markets.
A cup or two of Mulled Wine will surely keep you warm and in the holiday spririt.
10. Mannekin Pis in his Holiday Costumes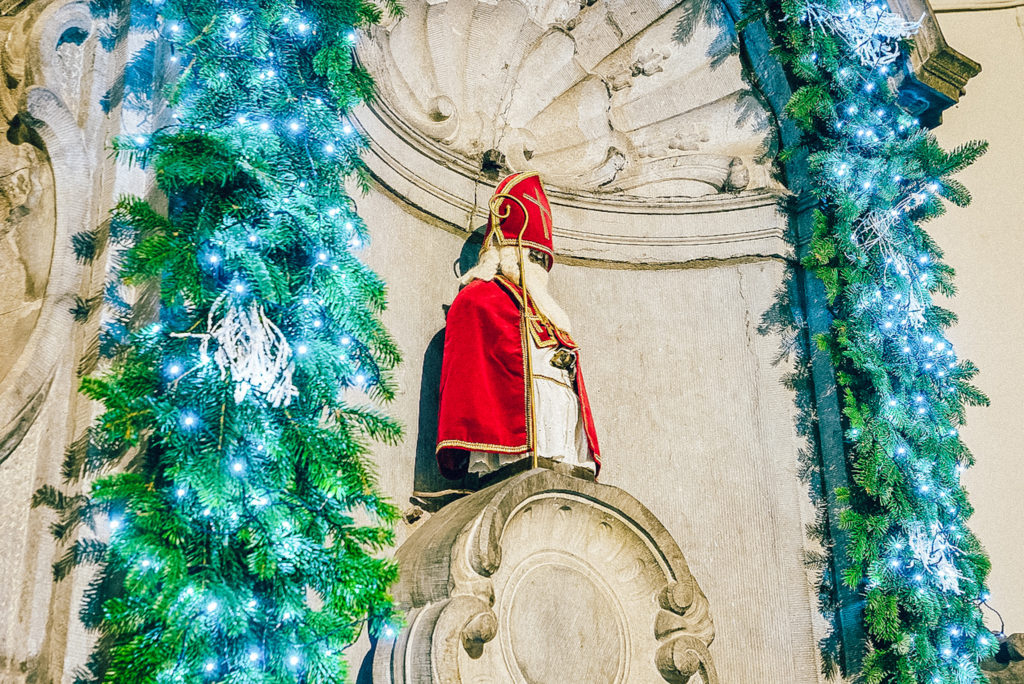 The Manneken Pis statue in Brussels is the city's famous statue that depics a young boy urinating. Yes, that is correct. Brussels has a famous statue of a boy urinating.
In fact, the statue is so famous that the city is often gifted outfits and costumes for Mannekin Pis by visiting presidents and dignitaries.
There are actually three "pis" statues in the Brussels city centre. Besides Manneken Pis, there is a dog urinating (Het Zinneke), and a small girl urinating (Jeanneke Pis). However, only Manneken Pis has a wardrobe of outfits that he changes into throughout the year.
It is reported that the Mannekin Pis currently has over 1,000 outfits in his wardrobe collection. For those visiting Belgium in Winter, you may have the opportunity to see him in either his Saint Nicholas costume pictured above, or his Santa Clause costume.
You can see the various outfits in the Mannekin Pis wardrobe by visiting his website.
I hope you've enjoyed reading about all my favorite reasons to experience Belgium in Winter. If you would like to support this blog please consider sharing this post. Thanks for reading.
Book Your Trip
Find the best flight deals by using Google Flights, then book direct with the airline. This is the search engine I use to compare flights and prices before booking my own trips.

BOOK YOUR ACCOMODATION
I recommend searching for hotels through Booking.com to compare hotels on amenities, location, and price. If you are a member of a hotel's rewards program, always book direct with the hotel. If you are not loyal to a specific hotel brand, using Booking.com for the best price.

TRAVEL INSURANCE
Travel insurance is more important than ever. For just a few dollars a day you can protect yourself and your trip. I personally use World Nomads, but whomever you choose, don't skip out on travel insurance. It can literally save you thousands of dollars.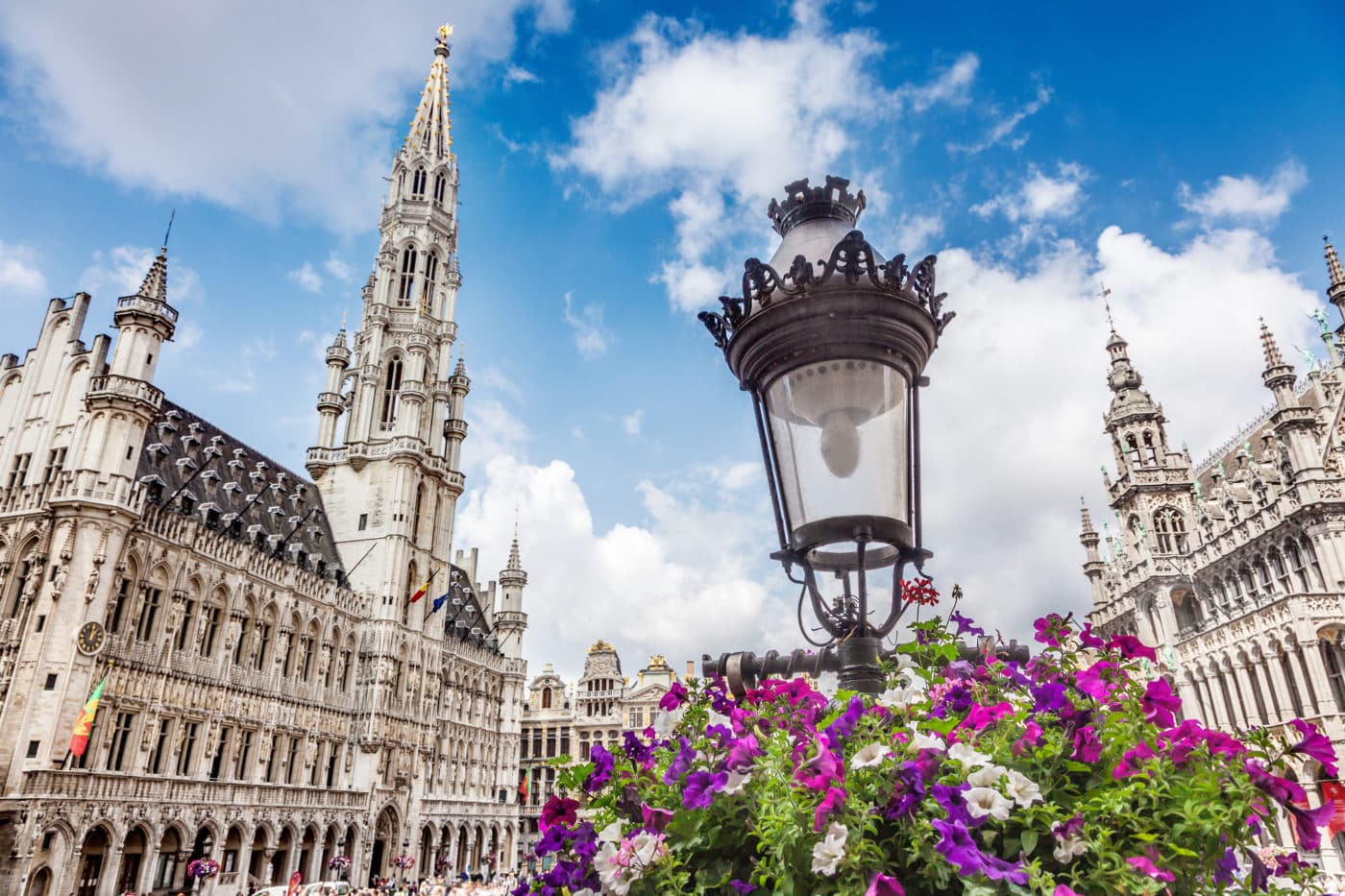 Even with just one day in Brussels, you're sure to fall in love with this wildly fun city. As home to the European Parliament, Brussels …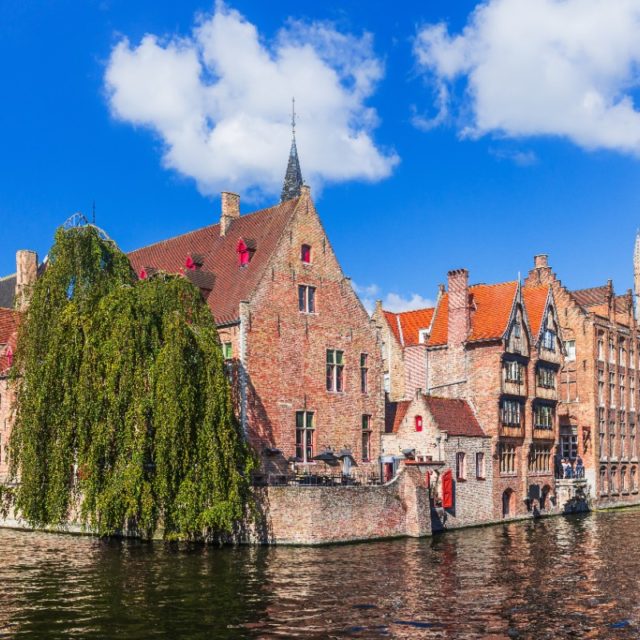 Photo by Shutterstock This Ultimate Belgium Road Trip will take you to some of the most picturesque and historic cities in Belgium. You'll get to sample …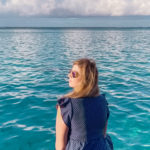 Eden Fite
Part-time Traveler | Dog Lover | Avoider of Crowds
I help busy people find creative ways to travel more.