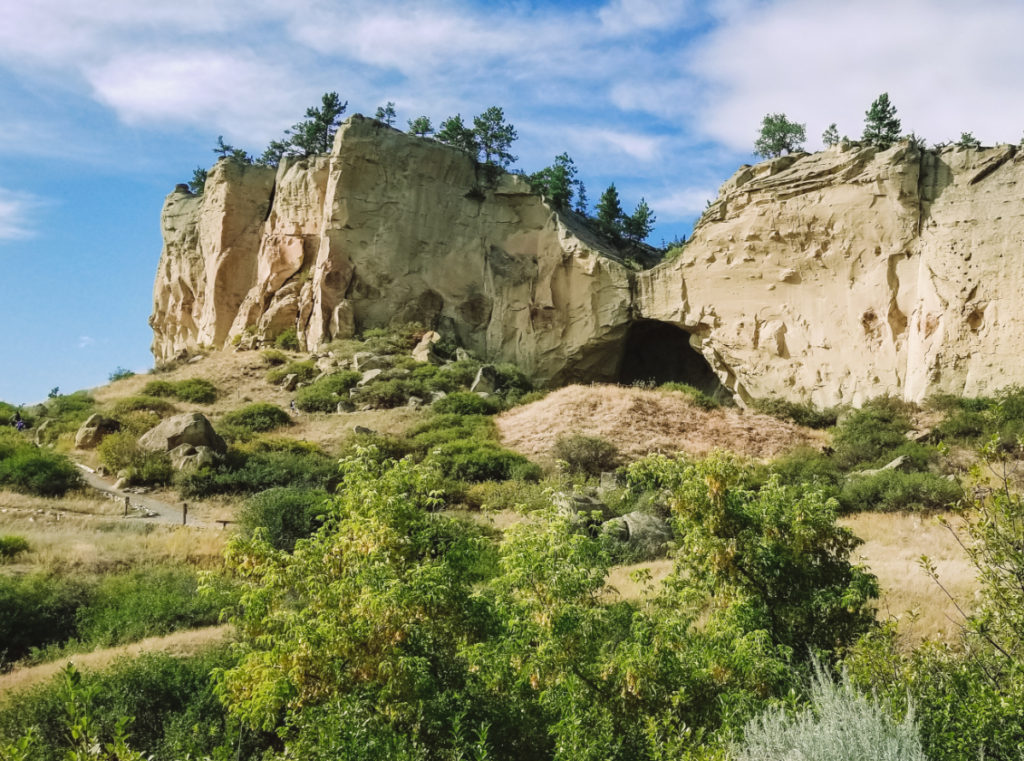 If you're looking for some fun things to do in Billings MT, look no further.
This short list of attractions in Billings includes local museums, parks, restaurants, and even breweries.
I visited Billings for a week for a travel conference and I really enjoyed my time exploring the city. You'll find tons of natural beauty, outdoor activities, and very friendly locals.
Billings is also extremely affordable and perfect for solo travelers, couples, or families. I recommend about three days in Billings to cover everything before moving on.
If you have the time, I highly recommend a Billings to Yellowstone road trip along the Beartooth Highway. It's one of the most beautiful drives I've ever done, and you can do it in just one day.
But before you head down to Yellowstone and Wyoming, let's explore the best of Billings.
Some of the links in the post are affiliate links. If you make a purchase through these links it helps to support this site at no extra cost to you.
10 Fun Things to do in Billings MT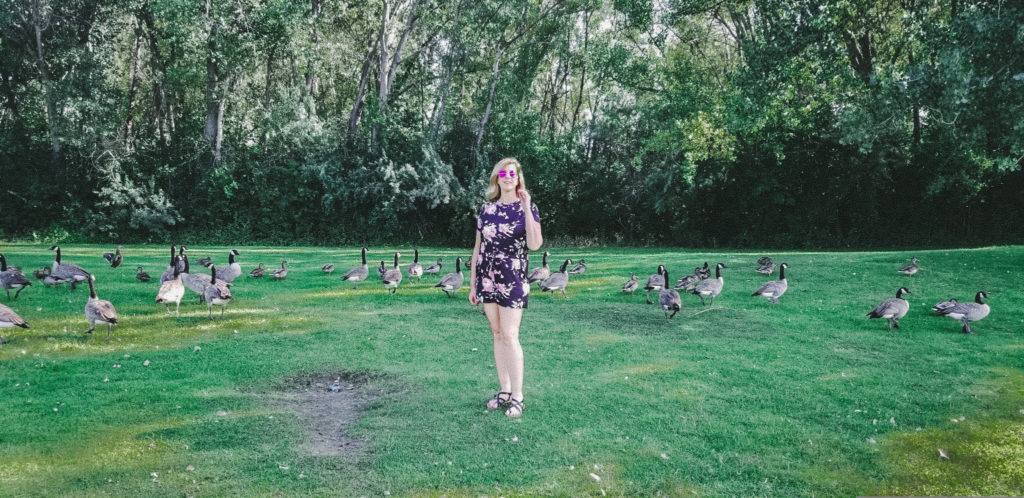 A few words about enjoying all the fun things to do in Billings MT. I recommend renting a car while you're in town. Many of the city's big attractions are spaced out, so you'll be doing a bit of driving.
Now that's not to say that you can't Uber around either, but if you don't mind the driving, it will definitely be more convenient.
Also, dress in layers. During my visit it was rainy one day, hot and humid the next, then cold and rainy again.
I hope you have as much fun as I did.
Traveling Soon? Don't forget your travel insurance.
Travel insurance is now more important than ever.
Travel insurance is probably less than you think it is. (Ex. For a week in Spain next month I'm paying less than $62.00.)
Travel insurance covers a lot more than you think it does.
It's better to have it, than need it and wish you'd bought it.
See for yourself. Check prices here.
1. Lake Elmo State Park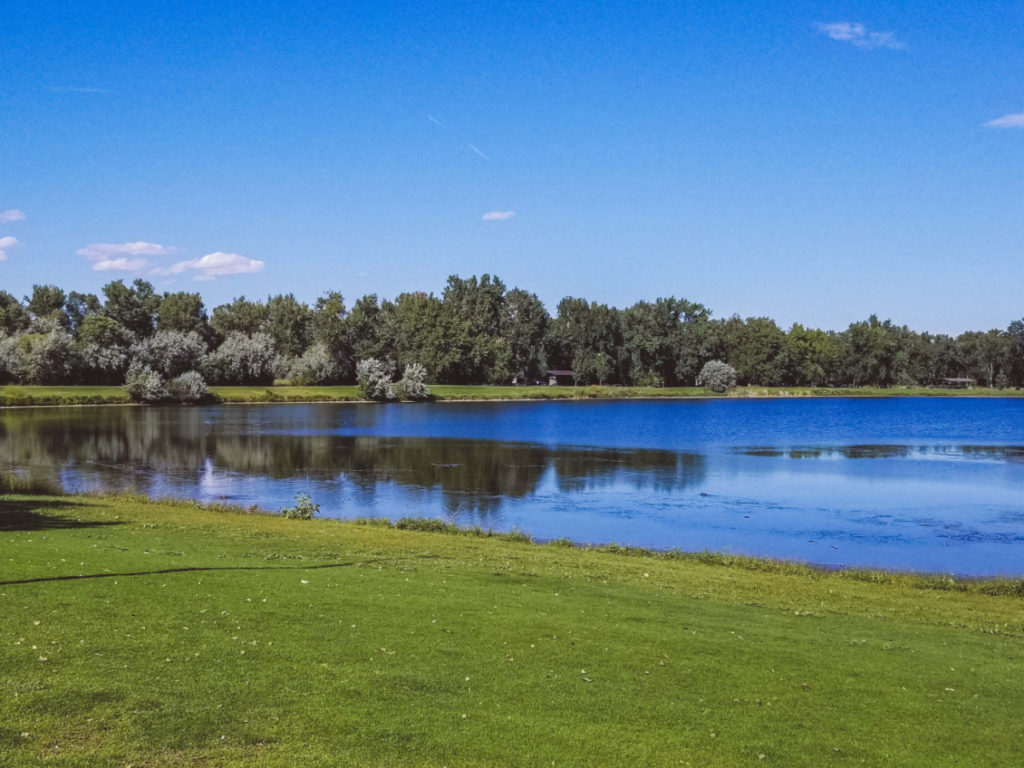 Lake Elmo State Park is a protected area surrounding a resevoir. I found the park to be very peaceful when I visited, it was one of my favorite stops in Billings.
Visitors to Lake Elmo can enjoy the lake by taking out non-motorized boats, kayaks, canoes, and paddleboards. The lake is also popular for fishing.
This is a great place to spend an afternoon and a nice place for a picnic.
2. Yellowstone River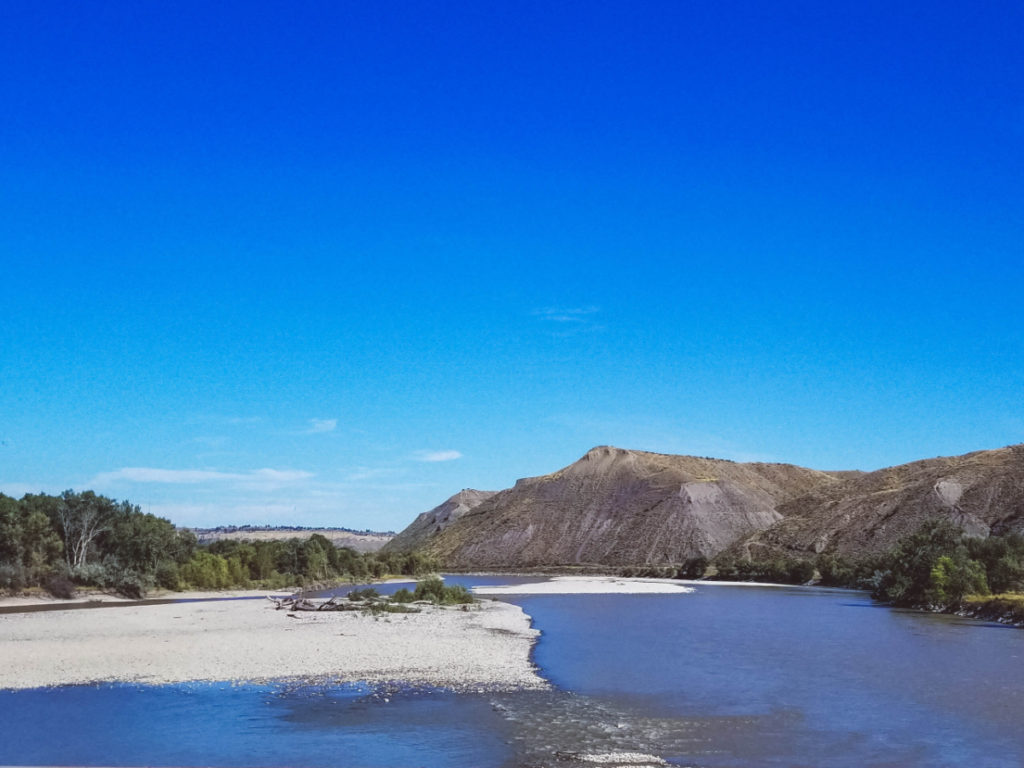 The Yellowstone River is one of the most iconic sights in and around Billings. The river winds through the Yellowstone River Valley just south of downtown Billings.
You'll find several parks and recreation areas that sit along the Yellowstone River at various points in Billings. In many of these locations you'll find locals and visitors out enjoying the river.
Some of the most popular activities on the Yellowstone River are flyfishing, rafting, kayaking, and stand up paddleboarding.
You can find equiment rentals for any equipment you need in Billings.
3. Pictograph Cave State Park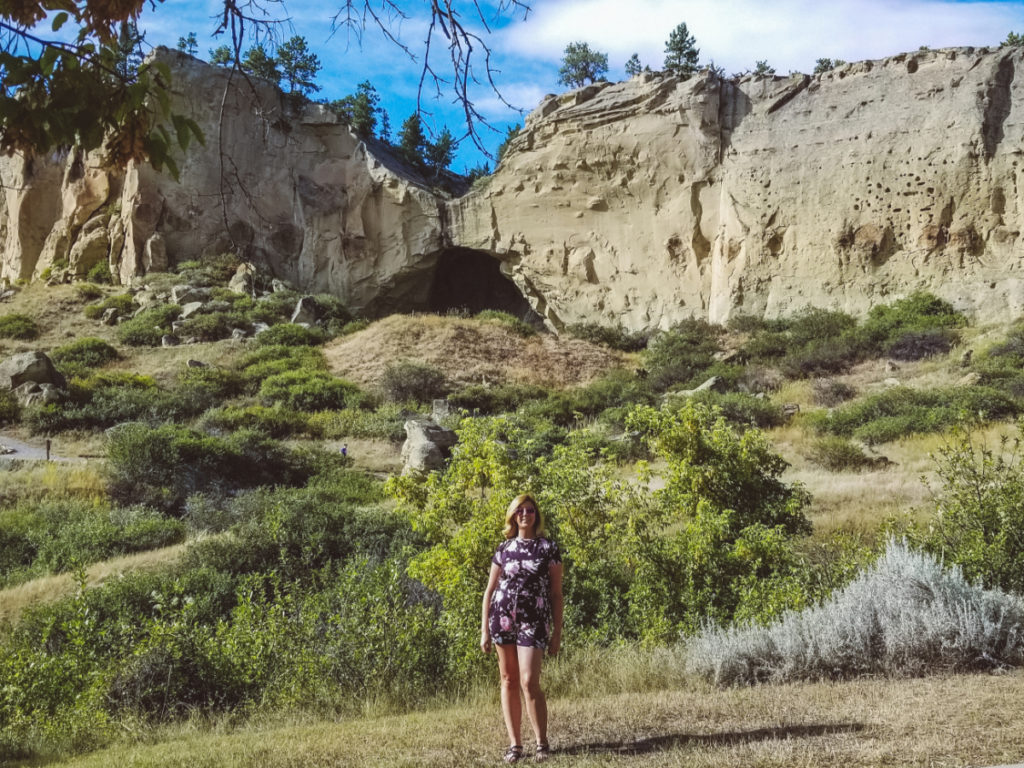 Pictograph Cave State Park is one of my personal favorite things to do in Billings MT. The park is located just 15 minutes from downtown Billings, but you'll feel like you're a world away.
This beautiful 23 acre park features several paved trails, sandstone bluffs, picnic areas, and a visitor center.
The paved trails wind upwards through the grassland and brush up to the park's biggest attraction, the pictograph caves.
There are three caves in total with pictographs dating back from 200 to 2,100 years. Visitors can see pictographs of animals, warriors, and weapons. One of the oldest pictographs on site is of a turtle, estimated to be 2,100 years old.
The paved trails are short and easy to climb, so the caves are accessible to just about anybody. It's a beautiful park and makes a nice spot for pictures and a picnic too.
4. Billings Museums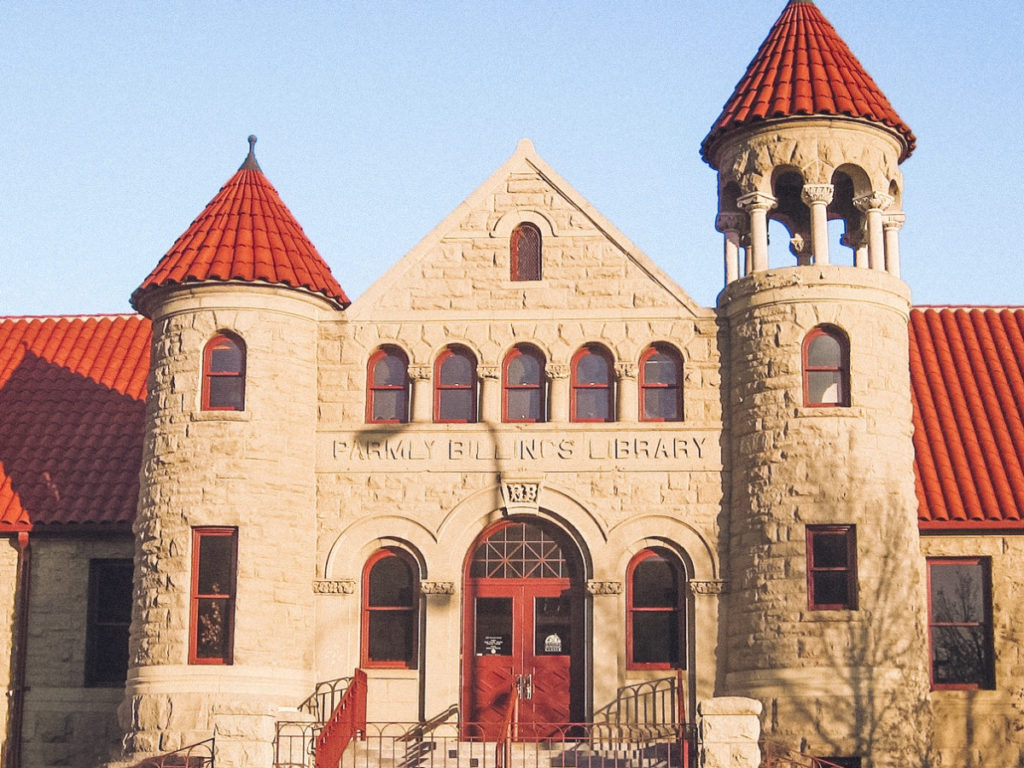 There are dozens of popular museums in Billings, and I recommend stopping into at least a few during your visit.
Here are the musuems I recommend:
Western Heritage Center: (Pictured Above) This library turned museum houses exhibits and artifacts that showcase the history and everyday life of the people of the Yellowstone River Valley.
Yellowstone Art Museum: The largest Contemporary art musuem in Montana with various exhibitions on display throughout the year.
Yellowstone County Museum: Exhibits featuring the history of the native peoples, cattlemen, and pioneers of Billings and Montana.
Travel Tip: If you're traveling with kids and don't want to subject them to multiple museums, you may want to check out Reef Indoor Water Park instead. They are open Thursdays through Sundays and tickets run about $15 per person.
5. DanWalt Gardens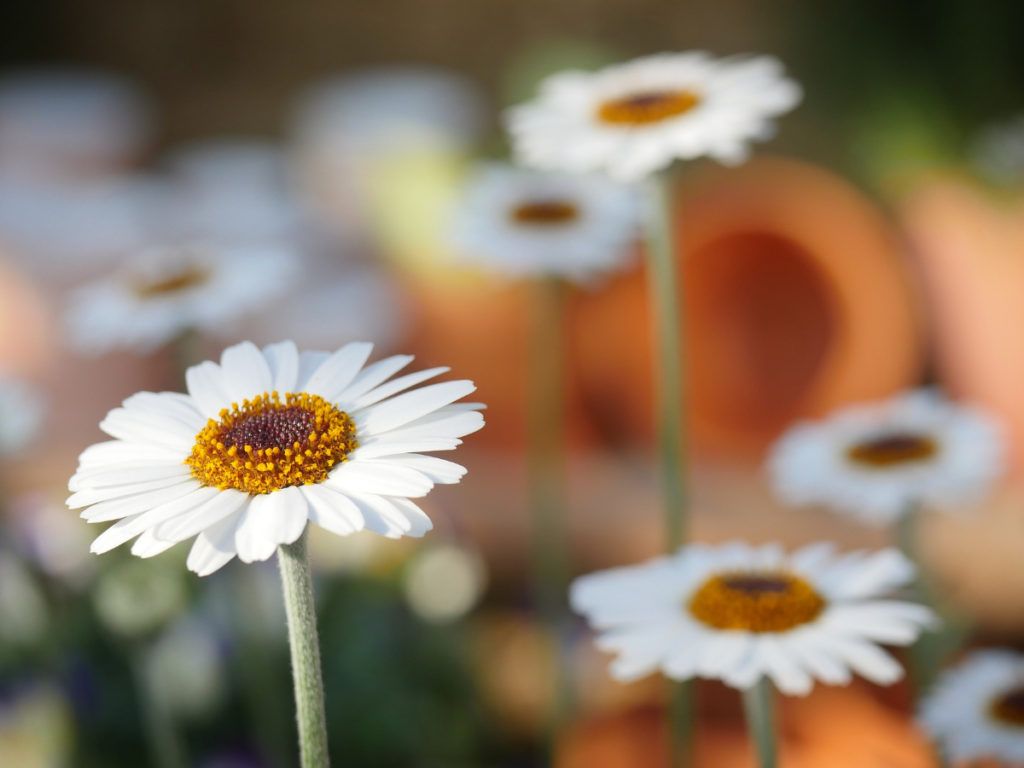 If you're looking for one of the prettiest things to do in Billings MT, head to the DanWalt Gardens.
The DanWalt Gardens have a variety of seasonal flowers and plants on display throughout the year. Depending on the season and local weather, you can expect to see tulips, daffodils, irises, hydrangeas, roses and more.
The space is a popular wedding and event venue but is open to the public from 9:00 a.m. to 6:00 p.m. daily. I'm guessing this is only when events are not scheduled, so I would call ahead if you plan to visit.
This is a nice destination if you're looking to take pretty pictures while in Billings. Locals have also suggested it as a popular spot for a picnic.
6. Four Dances Recreation Area
Four Dances Recreation Area is a popular outdoor recreation spot for both visitors and locals. It is located just south of Billings along the Yellowstone River. I think its one of the most beautiful places for outdoor activities in the Billings area.
The area is known for its natural beauty with expansive sagebrush, grassland, and Ponderosa Pine.
The most popular activity at Four Dances is hiking as there are several trails winding through the area. The video above shows one of the trails in the park.
7. Moss Mansion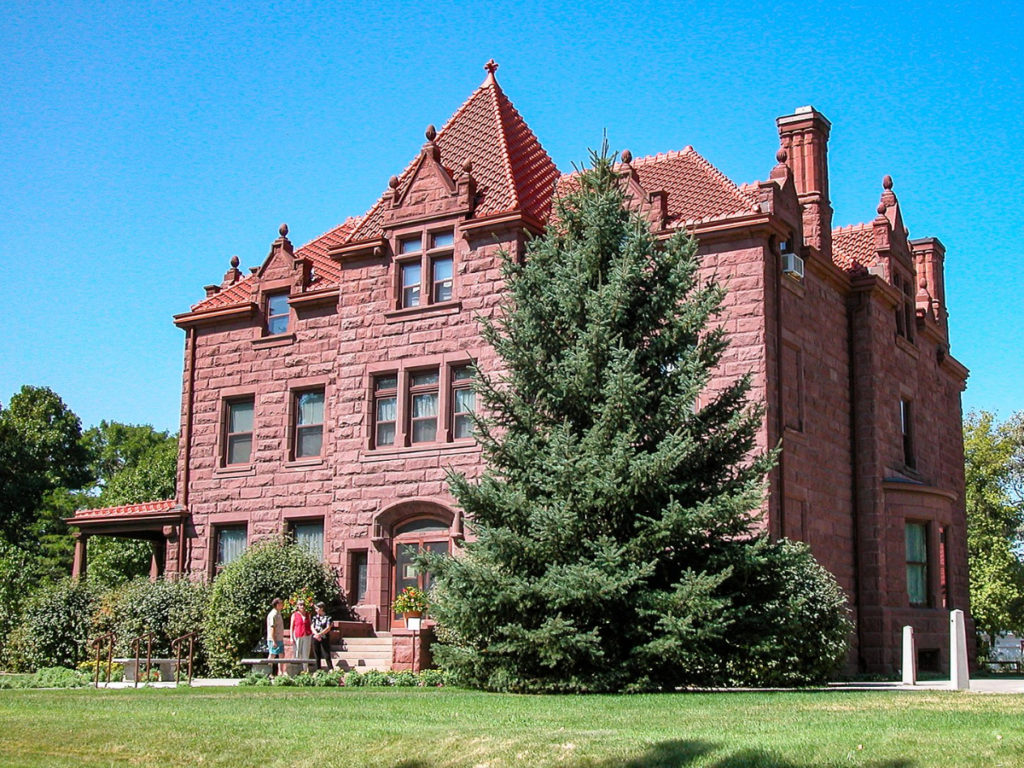 The Moss Mansion Historic House Musuem is a former family mansion of the Moss family that lived in the house from 1903 to 1984. The mansion was built in 1903 in various architectural styles ranging from Moorish to Rococco.
The Moss Mansion was built for around $105,000 and featured 3 floors, a basement, 28 rooms, and an attached sunroom. The only people to ever live in the mansion were the eight members of the Moss family, Mr. and Mrs. Moss, their six children, and their three servants.
After the death of Melville Moss in 1984, the community came together to save the building, turning it into the museum it is today.
Visitors to Moss Mansion today can take a self-guided tour or a group tour of the mansion, learning about the history of the Moss family and the mansion itself.
8. The Rimrocks
If you're looking for an incredible view of Billings and the perfect spot for a sunrise or sunset, head to The Rimrocks.
If you ask the locals, they'll say this is one of the best free things to do in Billings. That being said, it's a popular attraction so it gets busy on the weekends. If you can, plan your visit for a weekday to avoid the crowds.
The Rimrocks are geological rimrock sandstone formations that surround the outskirts of Billings near the airport.
Besides the epic views from the top, you'll also find miles of hiking and mountain biking trails. If you're looking to get in some exercise or just spend some time outdoors, this is a great place to do it.
For those looking for a bit more adventure, The Rimrocks is also a popular rock climbing destination. If you've never been rock climbing before but think you'd like to try, consider taking a climbing lesson while you're in Billings.
9. Downtown Billings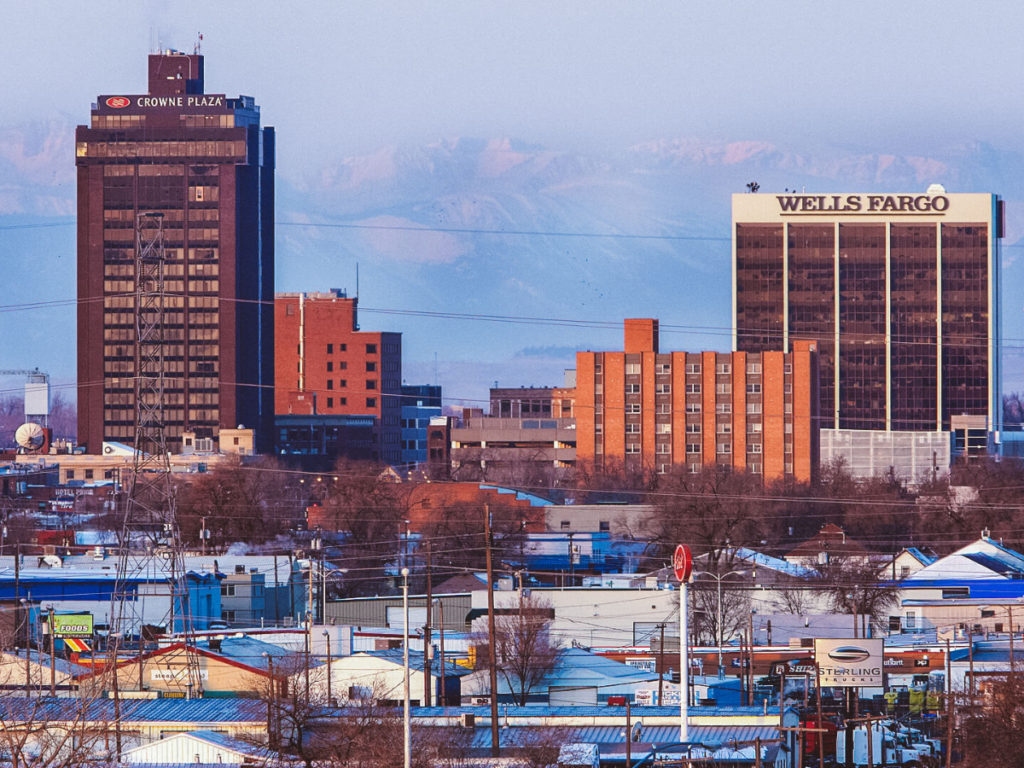 In the evenings, make your way to downtown Billings to try out one of the city's many restaurants. My personal favorite was Last Chance Pub and Cider Mill. Not only did they have great ciders, but their food was really good too.
I recommend starting there for dinner and a cider or two, then heading out to the other breweries in downtown Billings.
There are 7 breweries and one distillery on the Billings Brew Trail, all within walking distance of one another. If you can't fit them all into one night, you can always come back again.
If you've already visited all the Breweries and restaurants in Downtown Billings, head over to 406 Kitchen and Taproom by Montana State University. This place has great food, a full bar, and a really fun atmosphere.
The crowd is a bit younger since its by the university, so if the other bars are dead, head over here. They are open until midnight every day.
After the breweries, you can head over the to Alberta Bair Theater for live music, dance, and theatre productions. Be sure to check the calendar and purchase tickets in advance if you'd like to see a show. Many sell out ahead of time.
10. Yellowstone Cellars & Winery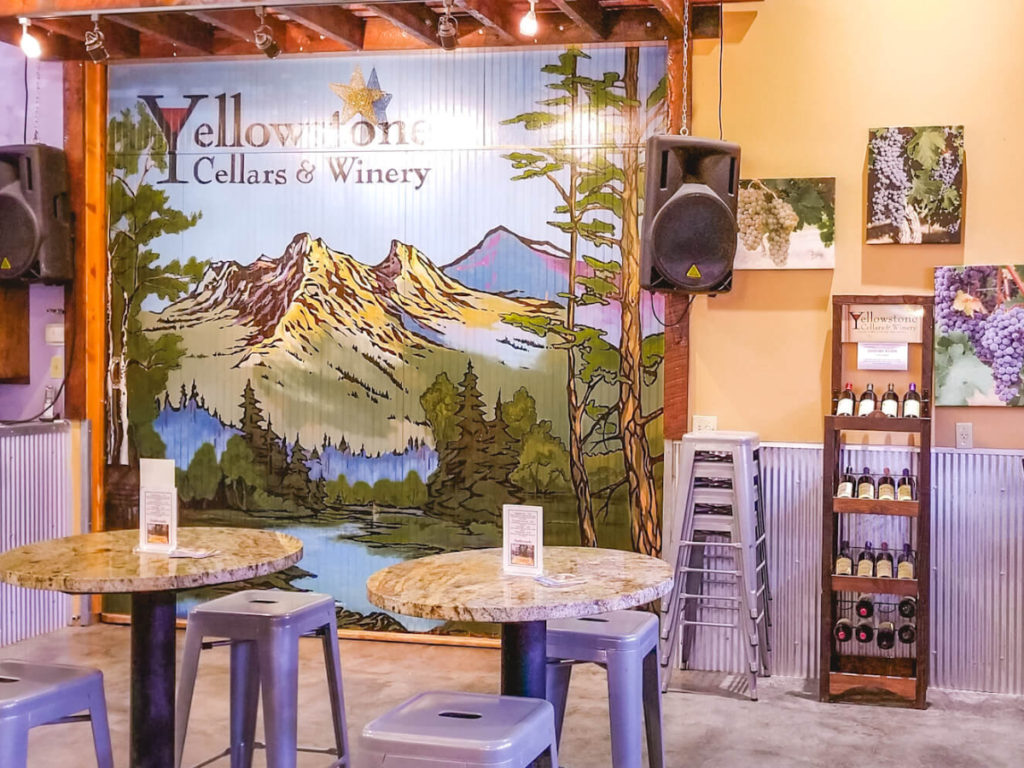 Yellowstone Cellars and Winery was one of my favorite stops during my visit to Billings. It was recommended to me by Sage from the travel blog Everyday Wanderer, which I encourage you to check out for her down to earth travel advice.
I stopped in to Yellowstone Cellars by myself during a travel conference that was taking place next door, so I spent quite a bit of time here. The wine tastings are fun and you'll get to know the super friendly staff and owners.
After your tasting, select a glass (or bottle, I won't judge) and hang out for a bit. People in Billings are friendly, so if you want to get to know some locals, this is the spot to do it.
Travel Tip: Buy a bottle to bring back to your hotel with you. Good wine was hard to find in the local stores.
Where to stay in Billings
If you're looking for a nice place to stay in Billings, here are my top picks:
Northern Hotel: Located in the historic downtown Billings city center and described as an unpretentious luxury hotel with two restaurants.
DoubleTree by Hilton: Comfortable mid-range hotel also located in downtown Billings. This hotel features a free breakfast, spacious rooms, and a small gym.
Residence Inn by Marriott: Located east of downtown Billings, this hotel also features spacious rooms and free breakfast.
I hope you've enjoyed reading about all the best things to do in Billings MT and that I've helped you plan for your upcoming visit. If you'd like to support this blog please consider sharing this post. Thanks for reading.
Book Your Trip
Find the best flight deals by using Google Flights, then book direct with the airline. This is the search engine I use to compare flights and prices before booking my own trips.

BOOK YOUR ACCOMODATION
I recommend searching for hotels through Booking.com to compare hotels on amenities, location, and price. If you are a member of a hotel's rewards program, always book direct with the hotel. If you are not loyal to a specific hotel brand, using Booking.com for the best price.

TRAVEL INSURANCE
Travel insurance is more important than ever. For just a few dollars a day you can protect yourself and your trip. I personally use World Nomads, but whomever you choose, don't skip out on travel insurance. It can literally save you thousands of dollars.


Want to save it? Pin it.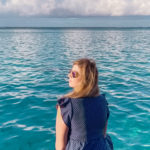 Eden Fite
Part-time Traveler | Dog Lover | Avoider of Crowds
I help busy people find creative ways to travel more.