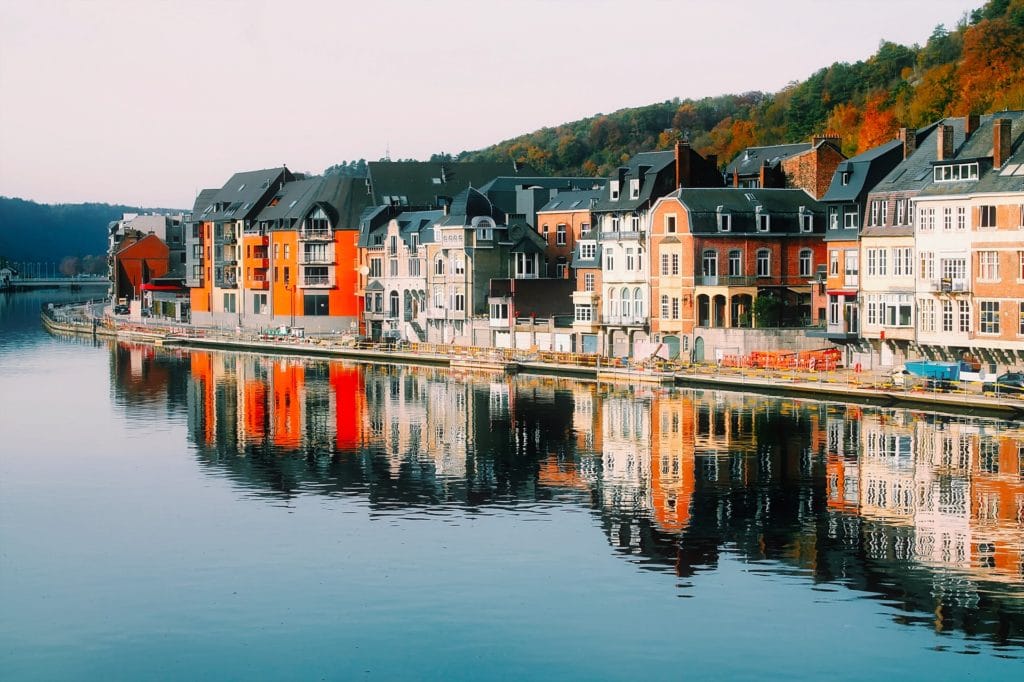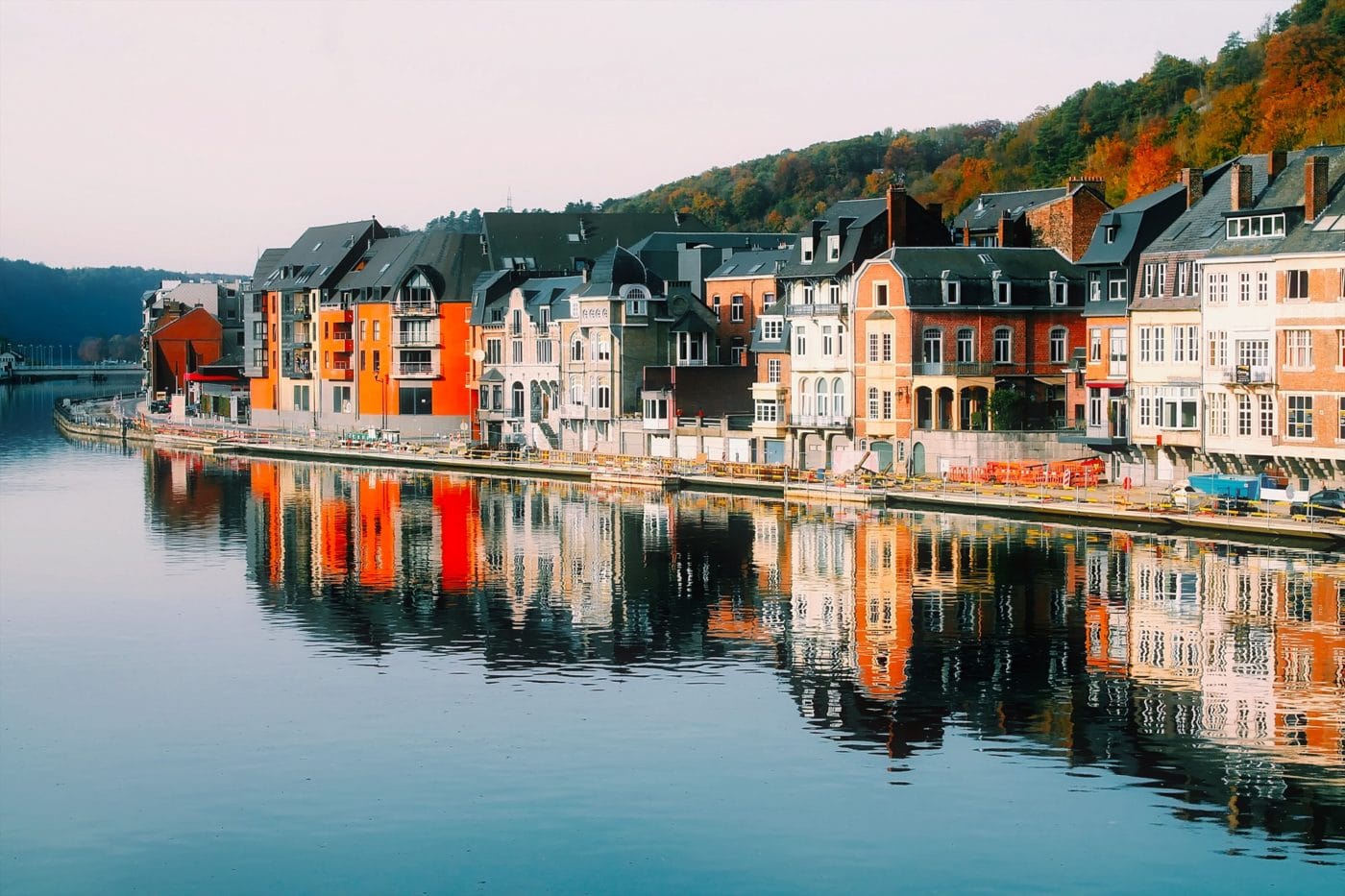 Autumn in Belgium makes the perfect time for a visit to this lively and fun European country famous for its beer, waffles, and fries.
With the cooler fall temperatures comes a great opportunity to experience the best that Belgium has to offer. From local food and beer to annual festivals, autumn in Belgium is the place to be.
Here are my top 7 reasons you need to experience autumn in Belgium.
1. Fall foliage in Bruges
Bruges is a beautiful town to explore any time of year, but it's especially remarkable in Autumn. The vibrant fall colors provide a stunning backdrop to the city's many waterways and canals.
October tends to be the best month for fall colors and you can find great photo opportunities just walking around the city. The canals are gorgeous too.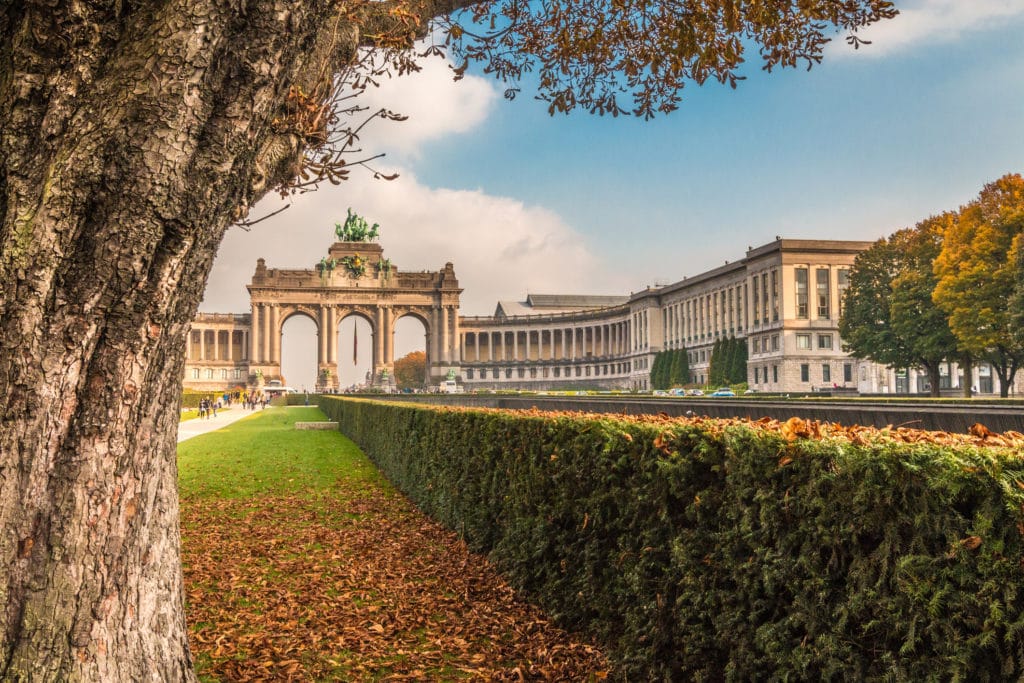 2. The crowds are gone
Like much of Europe, Belgium is a very popular tourist destination, especially in the summer months.
If you're lucky enough to experience autumn in Belgium, then you'll get to experience the country's many popular destinations and attractions, but without all the crowds.
For this reason alone, fall is one of the best times of year to travel in Europe. You'll also be rewarded with lower prices on airfare and hotels.
In most cases, you can save hundreds of dollars by traveling from September to November as opposed to June to August.
You'll also enjoy a more peaceful visit, surrounded mostly by locals and business travelers.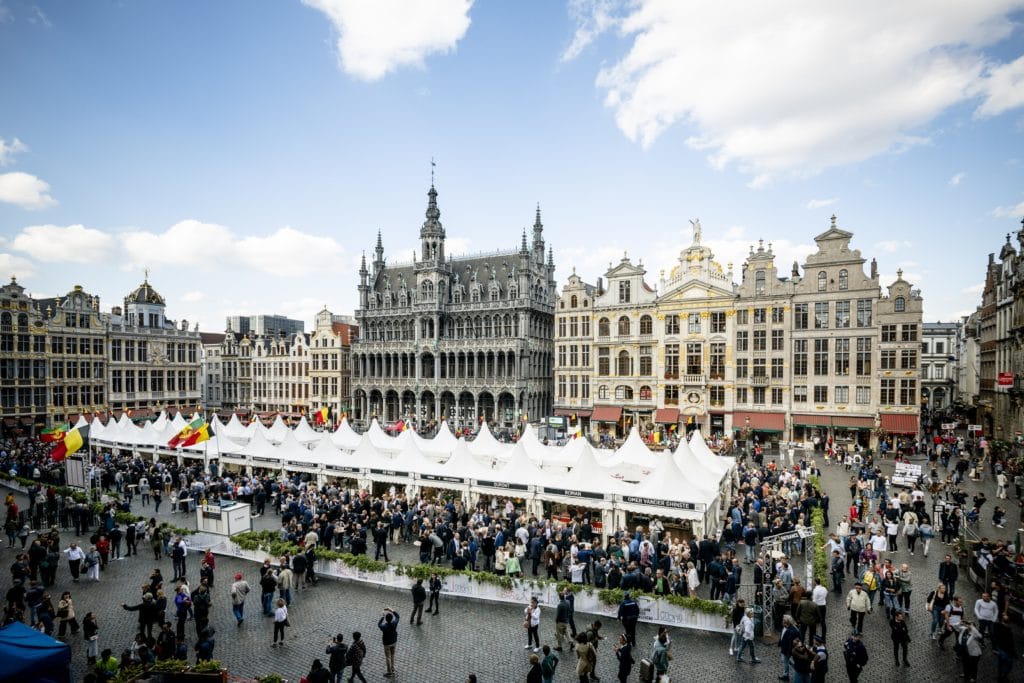 3. Belgian Beer Weekend
What's a visit to Belgium without the beer! Autumn in Belgium happens to be the perfect time to try Belgian beer.
If you're a beer drinker, you're going to love Belgian Beer Weekend. This event is held annually in Brussels on the first weekend of September. The event features dozens of Belgian brewers, both small and large, serving their latest beers.
The event is held in the historic Grand Place right in the center of Brussels. This year's event will begin on Friday, September 6, 2019, and will end Sunday, September 8, 2019.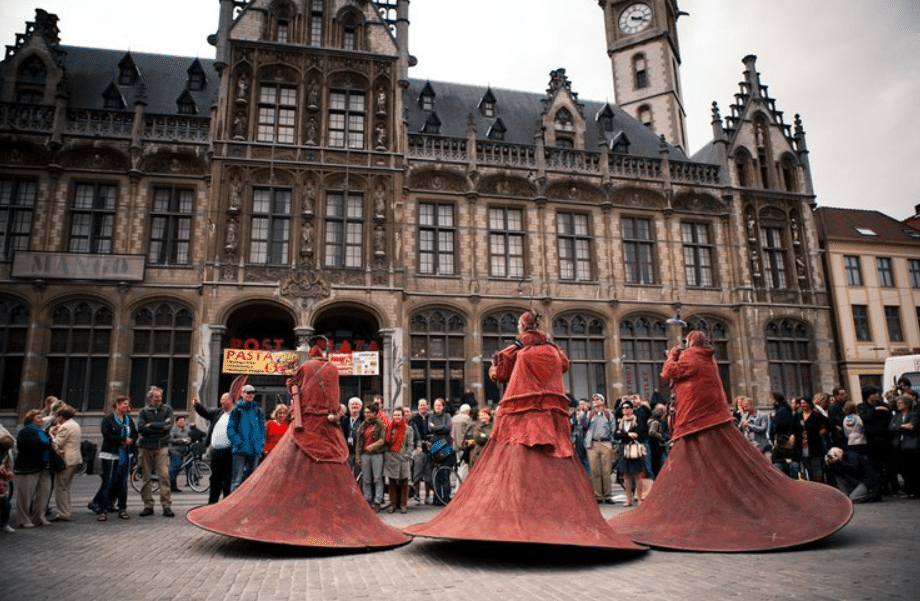 4. Ghent Festival of Flanders
If you like to experience the local culture when you travel, consider attending one of the country's popular music festivals.
The Ghent Festival of Flanders is an annual event held in the city of Ghent, Belgium. This is an international music event showcasing classical and world music.
This year's festival will consist of over 18 concerts featuring over 1,500 musicians and artists. At the end of the event, visitors can enjoy a free concert and fireworks show.
This year's event will run from September 14, 2019, to October 5, 2019. Tickets are available for purchase ahead of time but can also be purchased at the event.
There are also many free concerts around town as well if you do not wish to purchase a ticket.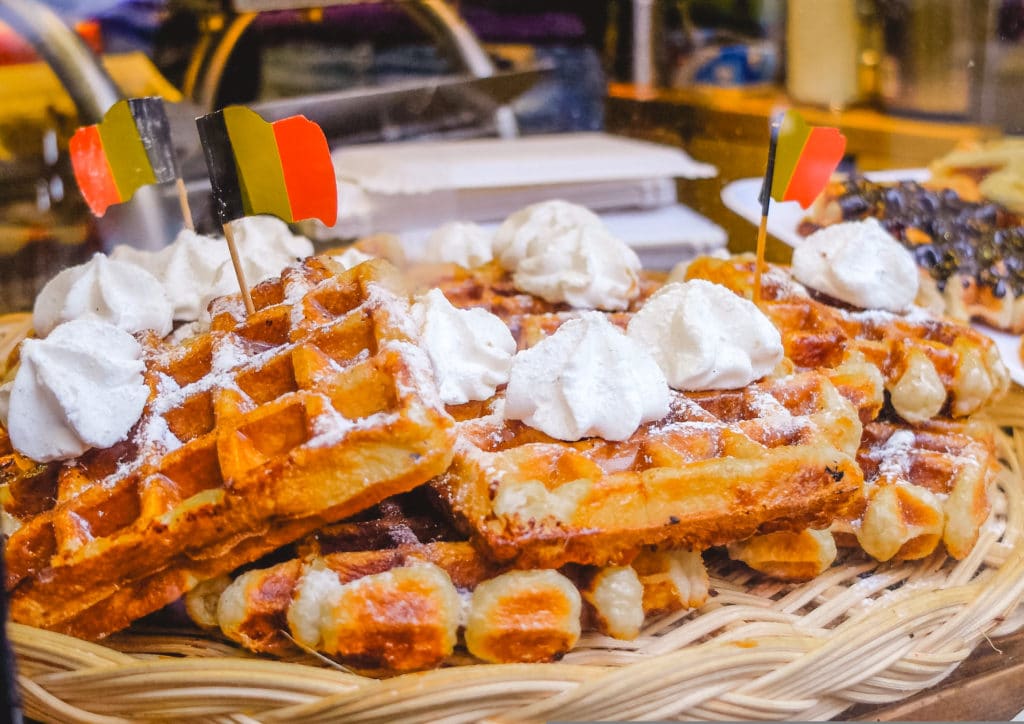 5. Belgian Waffles
What better way to warm up after exploring the streets of Brussels than with a warm, fresh Belgian waffle! You can find restaurants selling these delicious things all over the city.
The waffles in Belgium are made to order so they are served fresh and hot.
You can choose from a variety of toppings ranging from fresh fruit to Nutella and whipped cream. I recommend you try them all.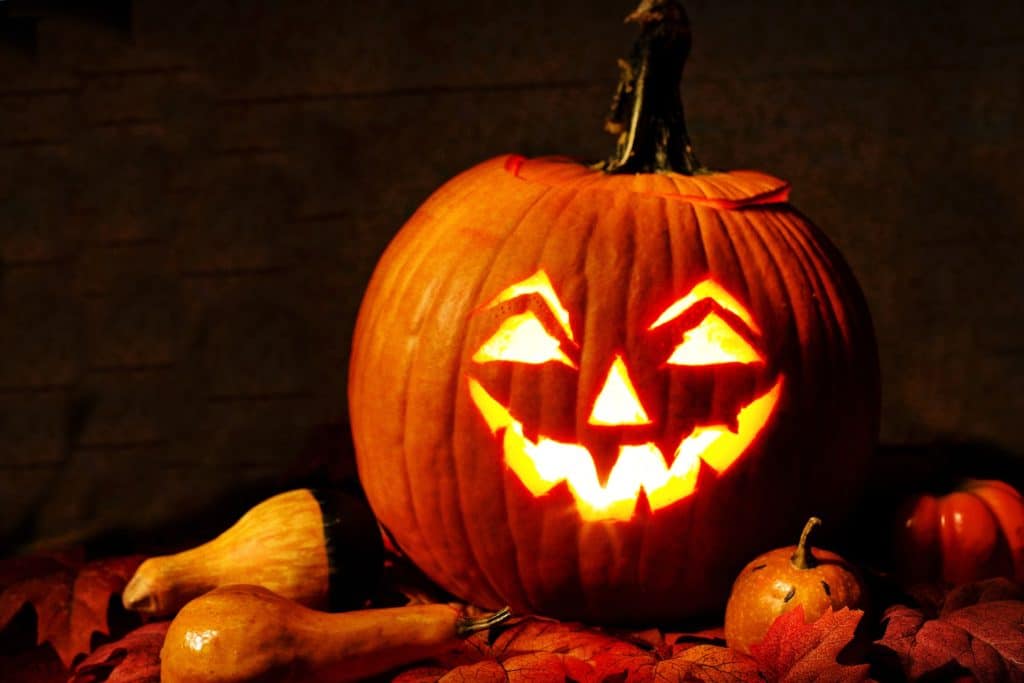 6. Halloween in Brussels
If you're going to experience Autumn in Belgium, then you need to experience Halloween in Brussels.
Halloween is quite popular across Belgium and is celebrated by families across the country.
In Brussels, there are dozens of festive events across the city on Halloween night and in the weeks leading up to it.
You can attend dance parties, concerts, Halloween themed brunches and dinners, theme parks, and masquerade balls.
You'll also find many businesses and homes decorated for the holiday as well. As always, costumes are encouraged.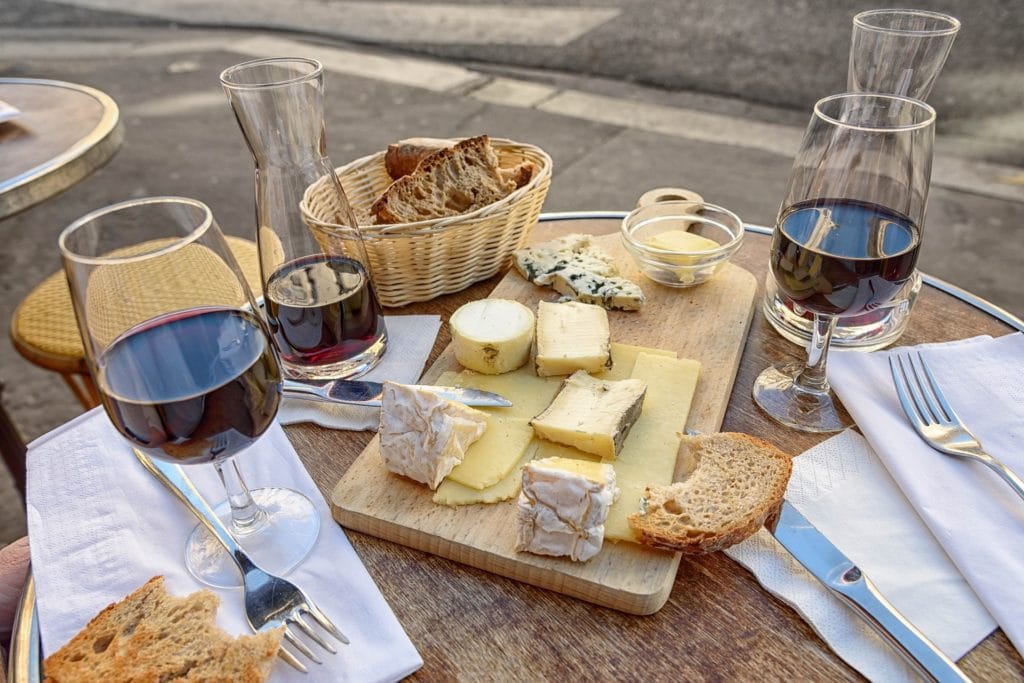 7. Eat! Brussels, Drink! Bordeaux
Marking the end of summer, the annual Eat! Brussels Drink! Bordeaux food festival arrives in Brussels.
This popular and tasty event includes dozens of local food tastings along with Bordeaux wine pairings.
The event features some of the country's best chefs preparing unique and delicious local dishes.
The event takes place from November 19, 2020, to November 22, 2020, in Brussels Park across from the Royal Palace.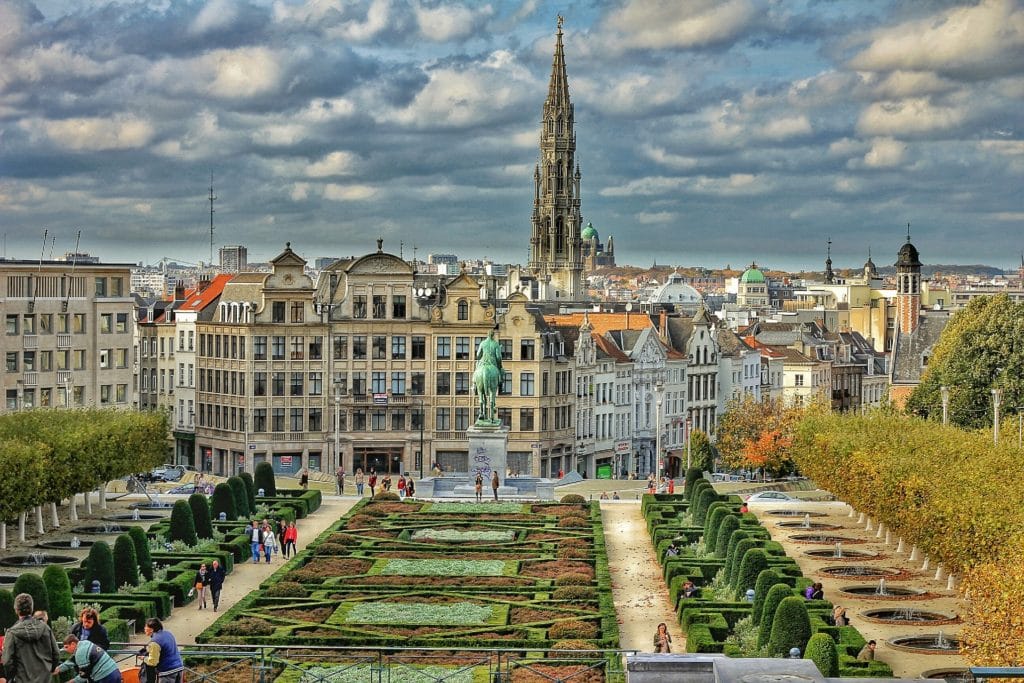 Tips for experiencing autumn in Brussels
Be prepared for cooler temperatures. The average fall temperature in Belgium is below 60 degrees, so you'll want to dress warmly. Bring a nice coat and something to cover your head. 
Don't forget your umbrella. While autumn in Belgium comes with mild temperatures, it can get a bit wet. 
Bring your rain boots too! In case it does rain, you don't want to be walking around with soggy sneakers. Bring some waterproof shoes or rain boots so you're comfortable. 
Make hotel reservations early to score the best deals. Autumn in Belgium is more affordable than the busy summer months but plan ahead for the best deals. Hotel prices tend to rise if you book at the last minute. 
Purchase airfare at least two months before you travel. You will likely find a very good price this way. 
Don't miss out on trying the waffles, and fries. While it might seem touristy, the waffles and fries in Belgium are really good and worth the extra calories. Try to sample these local favorites at a few different places if you can. 
Arrive at the most popular attractions early in the morning or later in the afternoon. Most popular tourist attractions will be busiest in the late morning and early afternoon. Avoid visiting during these times if you can. 
If you'll be spending time in Brussels, don't skip Ghent and Bruges. Both of these towns are a short train ride away and should not be missed. 
Don't forget to try the beer even if you're not a beer drinker. Belgium offers so many different types of beer, you're bound to find a good one, even if you're not a big beer drinker. Try one of the fruitier ones if you're skeptical. 
Pick up some local Belgian chocolate. Even if you're not a big fan of sweets or chocolate, a small gift box will make an excellent gift for friends and family back home. 
Book Your Trip
Find the best flight deals by using Google Flights, then book direct with the airline. This is the search engine I use to compare flights and prices before booking my own trips.

BOOK YOUR ACCOMODATION
I recommend searching for hotels through Booking.com to compare hotels on amenities, location, and price. If you are a member of a hotel's rewards program, always book direct with the hotel. If you are not loyal to a specific hotel brand, using Booking.com for the best price.

TRAVEL INSURANCE
Travel insurance is more important than ever. For just a few dollars a day you can protect yourself and your trip. I personally use World Nomads, but whomever you choose, don't skip out on travel insurance. It can literally save you thousands of dollars.


Want to save it? Pin it.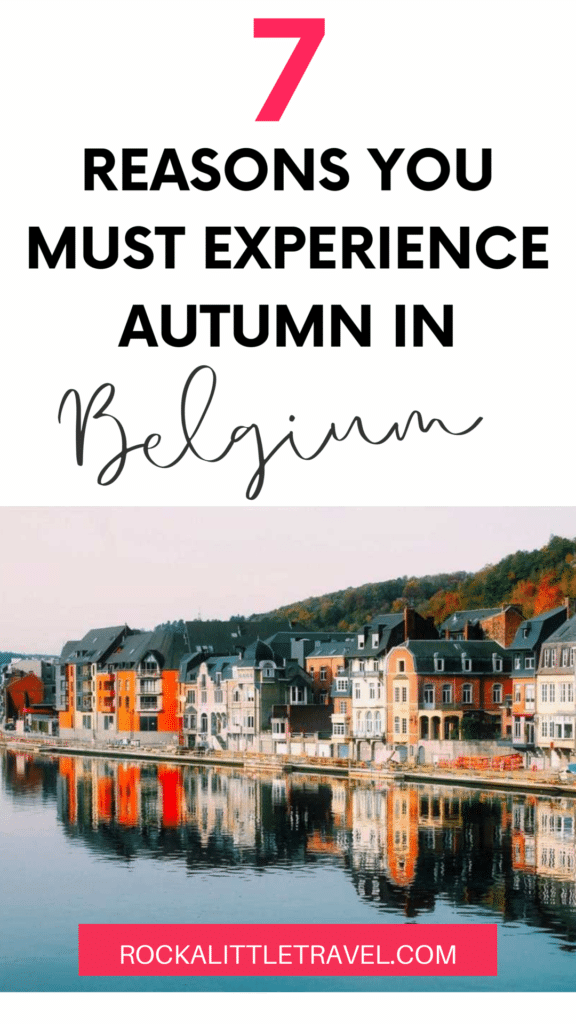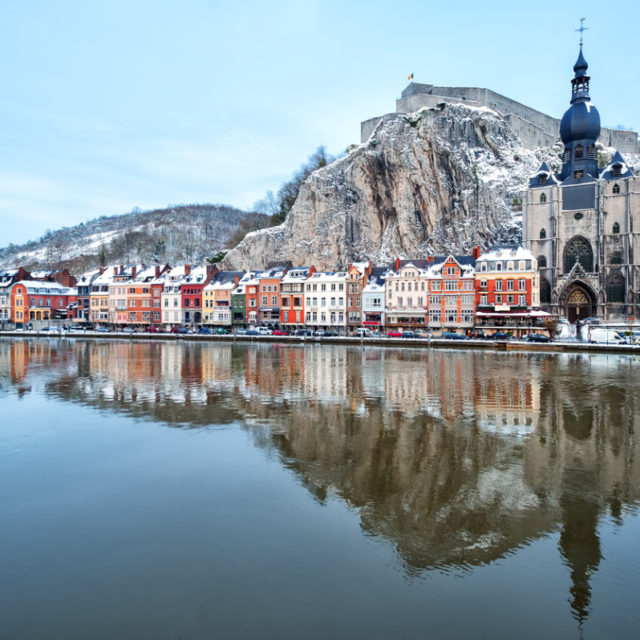 Photo by Xantana from iStock Belgium in Winter is the perfect time to visit if you want to experience the excitement of the holiday season while …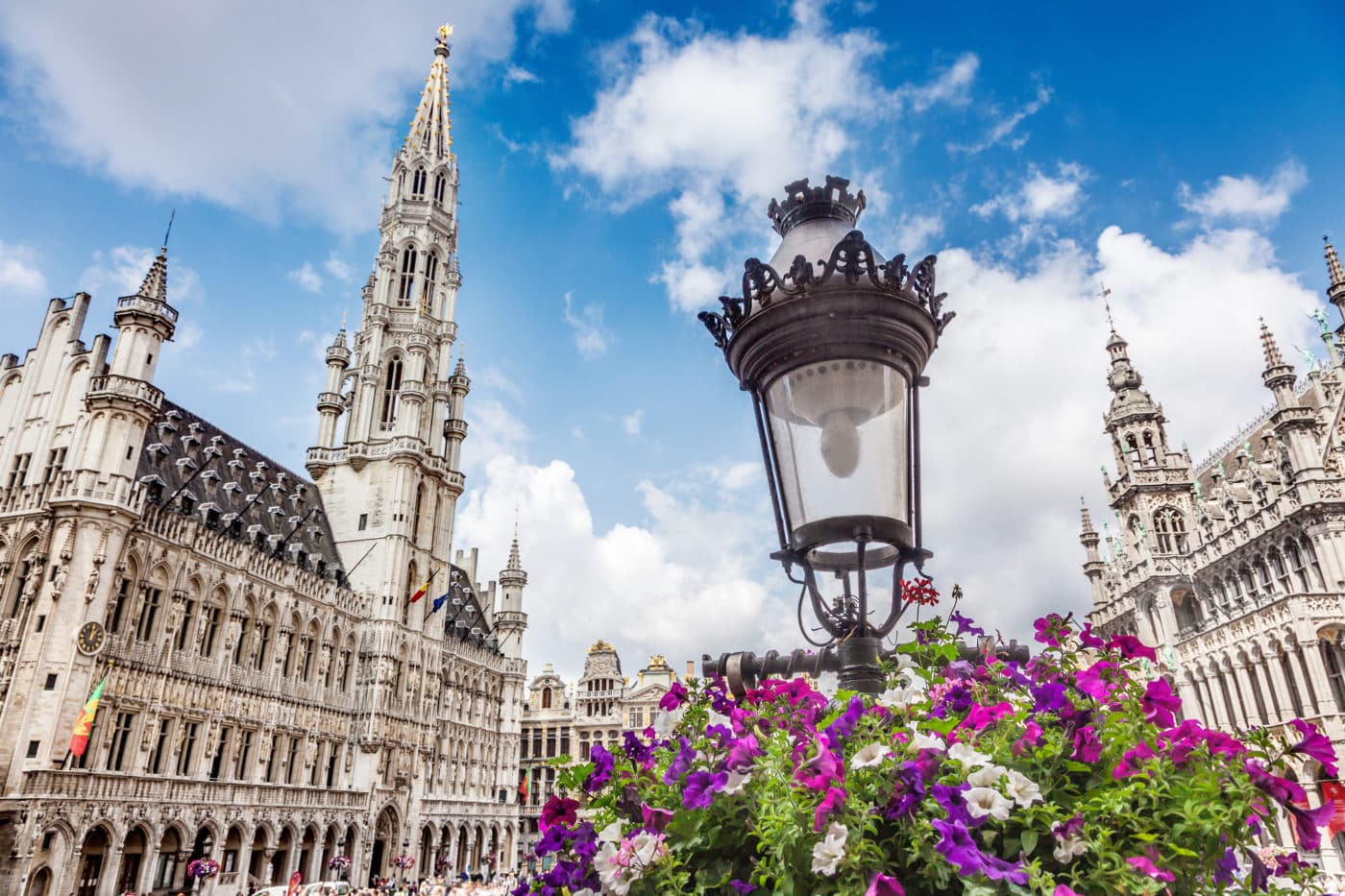 Even with just one day in Brussels, you're sure to fall in love with this wildly fun city. As home to the European Parliament, Brussels …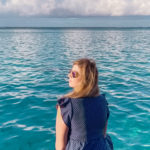 Eden Fite
Part-time Traveler | Dog Lover | Avoider of Crowds
I help busy people find creative ways to travel more.