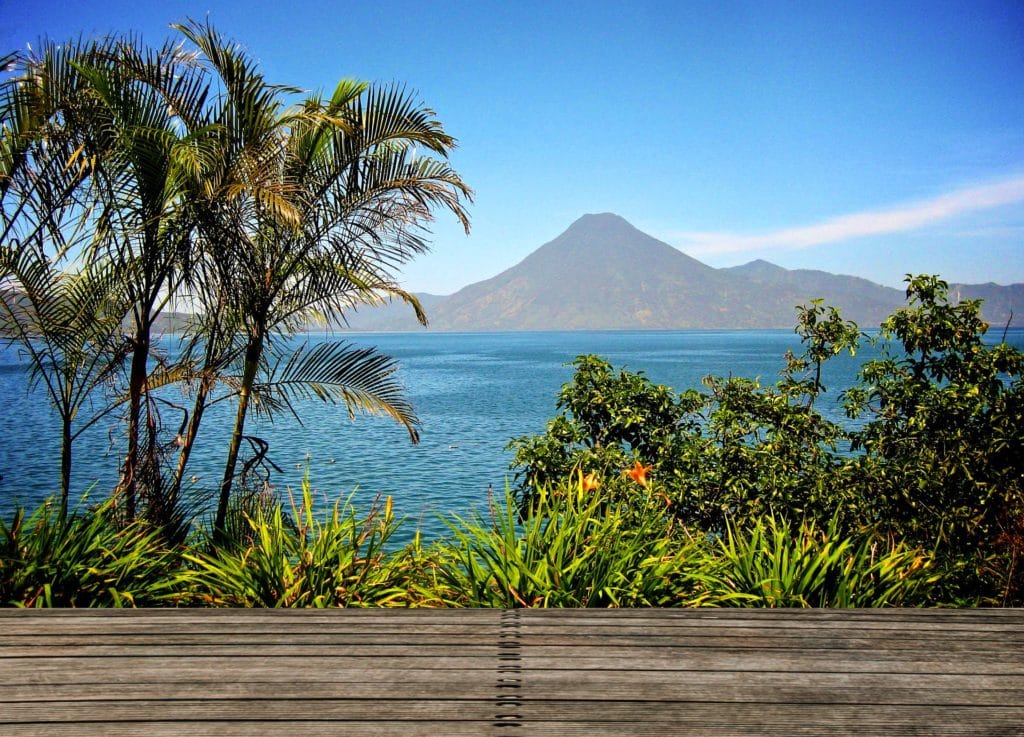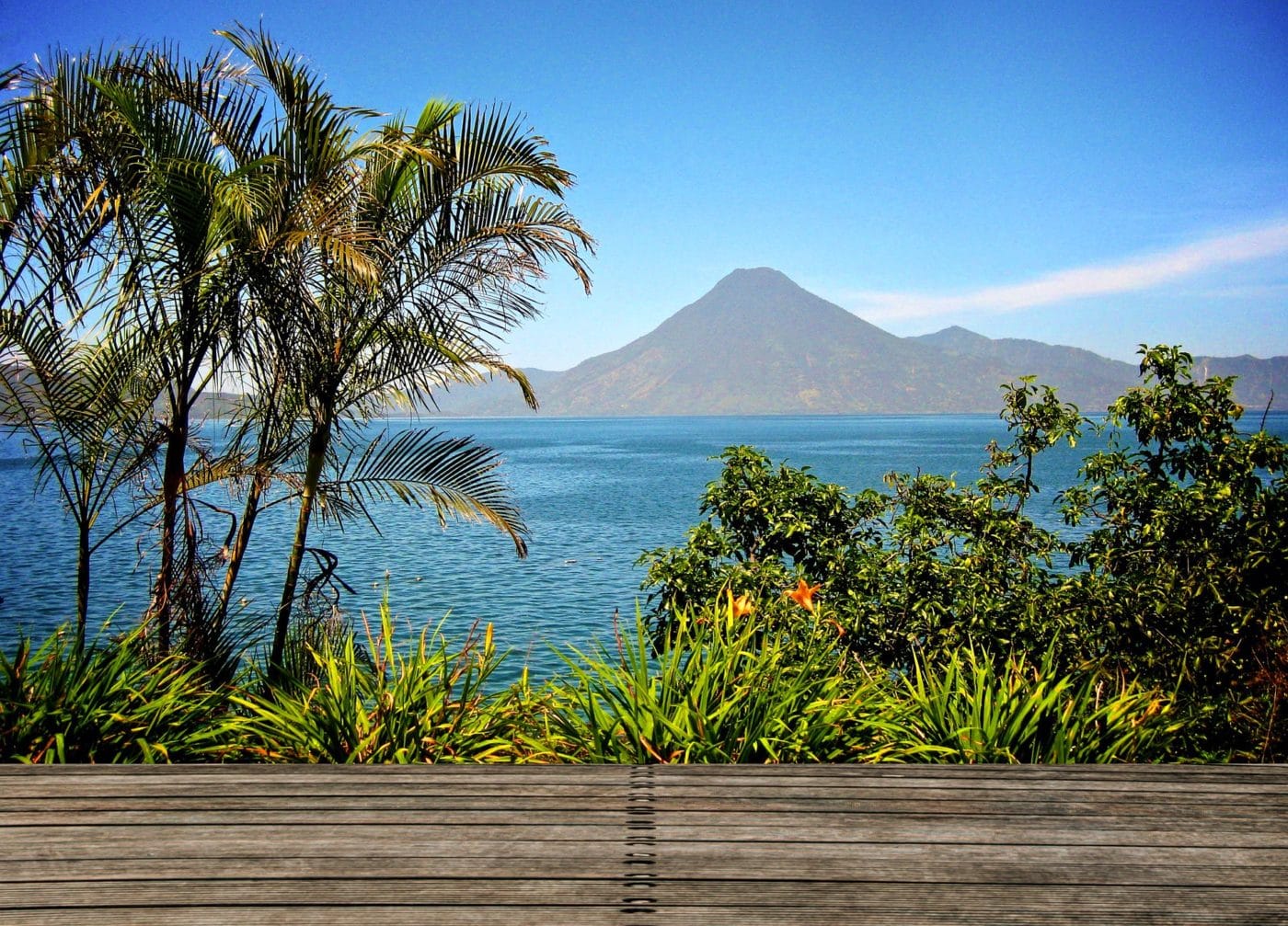 Guatemala was one of the most surprising destinations I've ever visited.
When in the planning stages figuring out what to do in Guatemala, I only knew I wanted to hit up Lake Atitlan and Antigua. To be honest, I had no idea what to expect.
After spending a week driving through Guatemala, I was blown away by the country's natural beauty.
Guatemala is covered in lush rain forests, beautiful lakes, and massive volcanoes. In fact, Guatemala has more volcanoes than any other Latin American country. There are 37 volcanoes spread throughout Guatemala, some active, some dormant.
In addition to the country's natural beauty, the people of Guatemala are amazing and incredibly kind.
Every single person we came into contact with during our visit was beyond friendly. On multiple occasions, we were shown an outstanding level of hospitality. Many people went out of their way to show us around or share information with us that would make our visit that much more special.
If you're considering booking a trip and are wondering what to do in Guatemala, this list will get you moving in the right direction.
But don't stop there, be open to unexpected adventures during your visit. You can thank me later.
What to do in Guatemala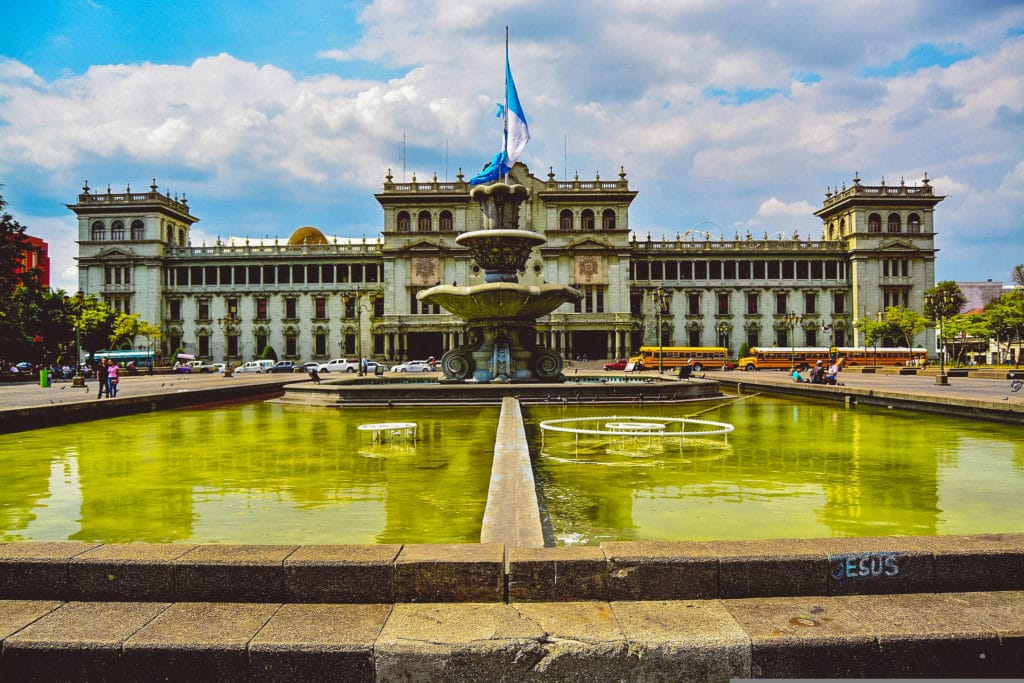 1. Explore Guatemala City for one day
Guatemala City is the capital of Guatemala and the most populous city in Central America. If you'll be arriving in the country by plane, Guatemala City is likely your first destination. 
Most visitors to Guatemala will land in Guatemala City and immediately leave to explore other areas of the country.
The city has a bad reputation and a high crime rate, which makes it a less desirable tourist destination. 
While visitors should exercise caution when exploring and traveling around Guatemala City, I do recommend booking at least one night in the city before you take off the next morning.
Here are a few things to see in Guatemala City during your brief stay:
National Palace: Built between 1936 and 1943, it is now a government building, museum, and venue for special events. 
Museo Popul Vuh: A modern museum showcasing Guatemala's history and culture.
National Museum of Archaeology: A museum housing the country's largest collection of ancient Mayan artifacts.
Metropolitan Cathedral: The city's most important religious landmark.
important Note: If you plan to spend a night in Guatemala City after your flight, consider staying in Zone 10, which is considered one of the safest neighborhoods in the city.
This is where you will find most of the larger chain hotels.
Despite this being a safer neighborhood, it is not advised to walk around Guatemala City after dark. 
If you are staying in Zone 10 and wondering what to get for dinner, head to Pecorino. It's a fantastic Italian restaurant serving pizza, pasta, and most importantly, wine.
My bf and I stumbled on this place by accident and were blown away by how good it was.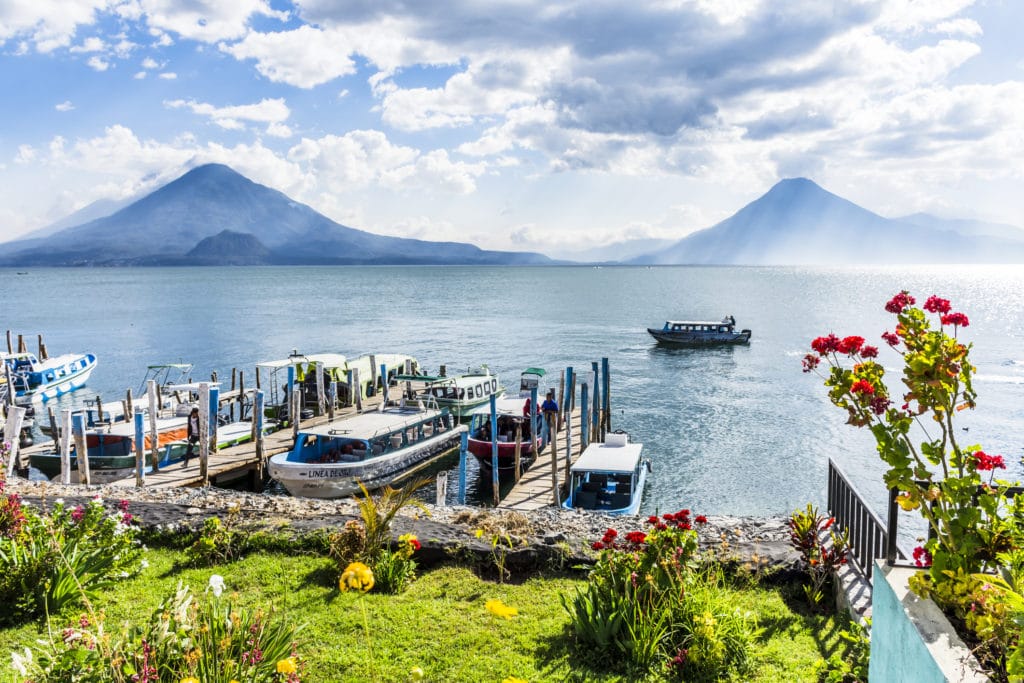 2. Visit Lake Atitlán
One of the most fun things I did while in Guatemala was visiting Lake Atitlan. If you're short on time and wondering what to do in Guatemala, this is it.
The lake itself is massive, spanning over 11 miles at it's widest point. It is also the deepest lake in Central America, with the deepest point measuring at over 1100 feet.
While the lake is surrounded by volcanoes, its basin is also the crater of one, having been formed by an eruption over 84,000 years ago. 
When you first set sight on the lake as you're making your way over the hills, it's just breathtaking.
The area surrounding the lake consists of lush green rainforest with several small towns scattered around the lake. 
The main activities around Lake Atitlan consist of enjoying the view, boating around the lake, and exploring the various towns around the lake.
You're mostly here to relax and enjoy the view. But I promise you won't get bored. The lake is stunning.
Panajachel is the largest town and where you will find the most food, shops, and lodging.
At the edge of the lake in Panajachel, you'll find a dock where you can take either a private boat or a public boat across the river to the other towns.
Here is a quick description of the main towns around Lake Atitlan:
San Pedro: This is a big backpacker destination with some of the most affordable lodging options, including budget hotels and hostels. San Pedro is also where you'll find the most lively nightlife around the lake due to all the young backpackers spending their nights here. 
San Marcos: This is considered the hippy town due to the number of health food restaurants and yoga studios. This is one of the smaller towns, but a great place to spend a few days if you're looking for some peace and quiet. 
Jaibalito: This is another of the quieter and less-visited towns around the lake. It's a good place to visit if you're looking to relax and unplug. There are some nice accommodations with pools and some good restaurants. 
Santa Cruz: Santa Cruz is one of the least touristy towns around the lake and the town is mostly filled with local Mayans. There are a few shops and restaurants near the dock if you'd like to explore a bit. Be advised the streets in Santa Cruz are very steep, so be prepared for a workout if you plan to walk around. 
San Juan La Laguna: If you'd like a more authentic Guatemalan experience near Lake Atitlan, head to San Juan La Laguna. This is probably the least touristy town around the lake. You'll find a few shops, a few local restaurants, and that's about it. It's peaceful, quiet, and beautiful.
A quick word about the boats: There are public boats that pass by all the docks every 20 to 30 minutes or so.
These boats will cost just a few dollars. However, private boats are also available for those willing to pay $100 for the day.
In my opinion, a private boat is completely unnecessary as the public boats are not that big of a hassle.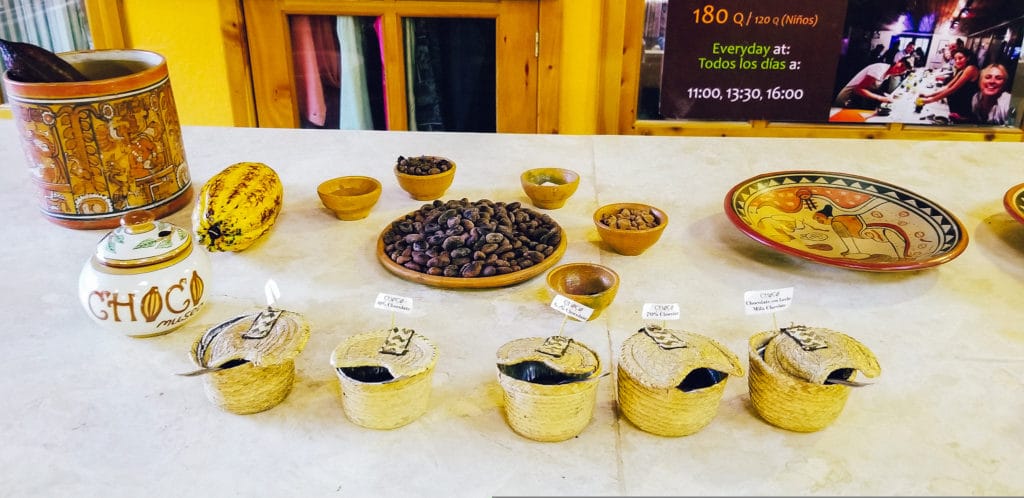 3. Sample the chocolate
Guatemala is known as one of the best places in the world for cacao and chocolate, dating back to Mayan and Aztec times.
As you travel around the country, you'll come across many shops and museums selling Guatemalan chocolate and other cacao products. 
In Panajachel and Antigua, you will find the ChocoMuseo, which sells a variety of products made from cacao.
You can also learn about the growing process and how chocolate is made. They even offer classes on making chocolate if you have the time.
If you don't have time for classes, I recommend making a stop in any way, as they have a ton of free samples so you can taste the difference in the various chocolates from the region. 
In addition to ChocoMuseo, there are many other chocolate shops around Guatemala as well. Here are a few you may wish to check out:
The chocolate bars sold at these shops make an excellent gift for friends and relatives if you were looking to bring something unique back home with you.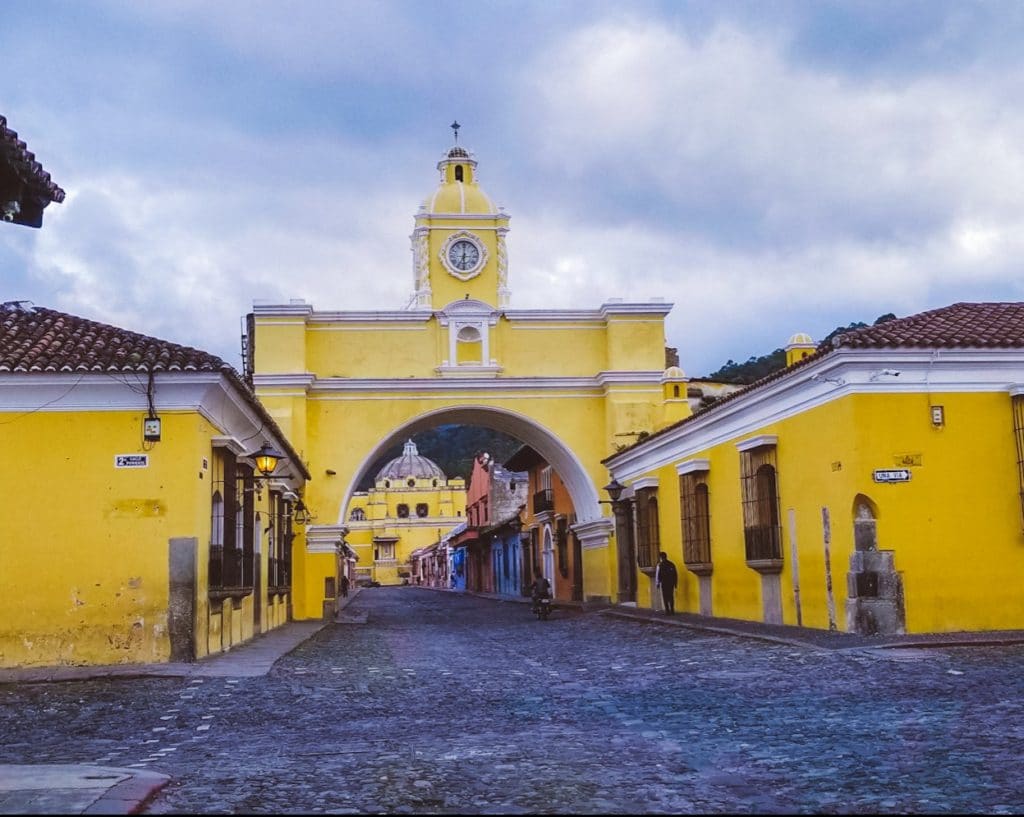 4. Visit Antigua
Antigua is one of the most-visited destinations in Guatemala.
The city is an ancient colonial town famous for its Arco de Santa Catalina, pictured above. Antigua is also known for its preserved Spanish Baroque architecture on display throughout the small city.
It was designated a UNESCO World Heritage site in 1979. 
In addition to its architecture, travelers come here to explore the city and museums, sample the coffee and the chocolate, or attend one of the area's many Spanish language schools. 
Antigua is especially popular with backpackers as well due to its abundance of affordable accommodations. 
If you get the opportunity to visit Antigua, I highly recommend visiting the hotel and museums at Casa Santo Domingo.
The hotel is a beautiful property and includes several museums with information about the history of Antigua.
If it's in your budget, I recommend booking your accommodation there as well. 
If you'll be around for a while, you can even schedule some fun day trips from Antigua.
One of the most popular activities nearby is to hike the Pacaya Volcano. The hike itself is 4 to 5 hours. Guided tours include pick up and drop off at your hotel, along with transportation to the trail.
I recommend reserving at least 2 full days to get through all the things to do in Antigua Guatemala.
If you don't have that much time, give yourself at least one day to explore the city. You don't want to miss it.
5. Visit Semuc Champey National Monument
The Semuc Champey National Monument is a section of the Cahabon River with stepped, turquoise pools that you can swim in. 
In addition to swimming in the turquoise pools, you can also hike up to the El Mirador viewpoint that looks down on the river to get the birds-eye view pictured above.
The hike is about 45 minutes. While I have not personally done this hike, I have been told that the hike is beautiful and worth the time and effort. 
Visitors to Semuc Champey can also go tubing down the river. The ride can be a bit slow-moving in parts but with small rapids in others. Tubes are available for rent inside the park for about $6 (USD). 
Another popular activity at Semuc Champey is to explore the K'an Ba Cave. The cave tours run about every 30 minutes or so and cost about $8 (USD). 
Getting to Semuc Champey from Guatemala City will take about 8 hours. Shuttles leave from a McDonalds in Zome 11 at about 9:00 a.m. and include 1 stop for lunch and a bathroom break. The shuttle will cost about $41 (USD) each way. Also, I am told you should be prepared for a bumpy ride as you get closer to the park. 
If you're planning to include Semuc Champey in your Guatemala itinerary, I recommend planning to spend 2 nights in the nearby town of Lanquin.
This will break up your travel days and give you about a day and a half to explore the park. Be advised, lodging at all accommodations will be rather rustic. 
Semuc Champey National Monument is open daily from 8:00 a.m. to 4:00 p.m. Admission is about $6.50 (USD). Plan to arrive early to avoid the crowds. Weekdays will also be less busy. 
Guided tours to Semuc Champey are also available if you prefer to have someone else handle all the details.
However, these tours can get a bit pricey and will limit your time in various sections of the park.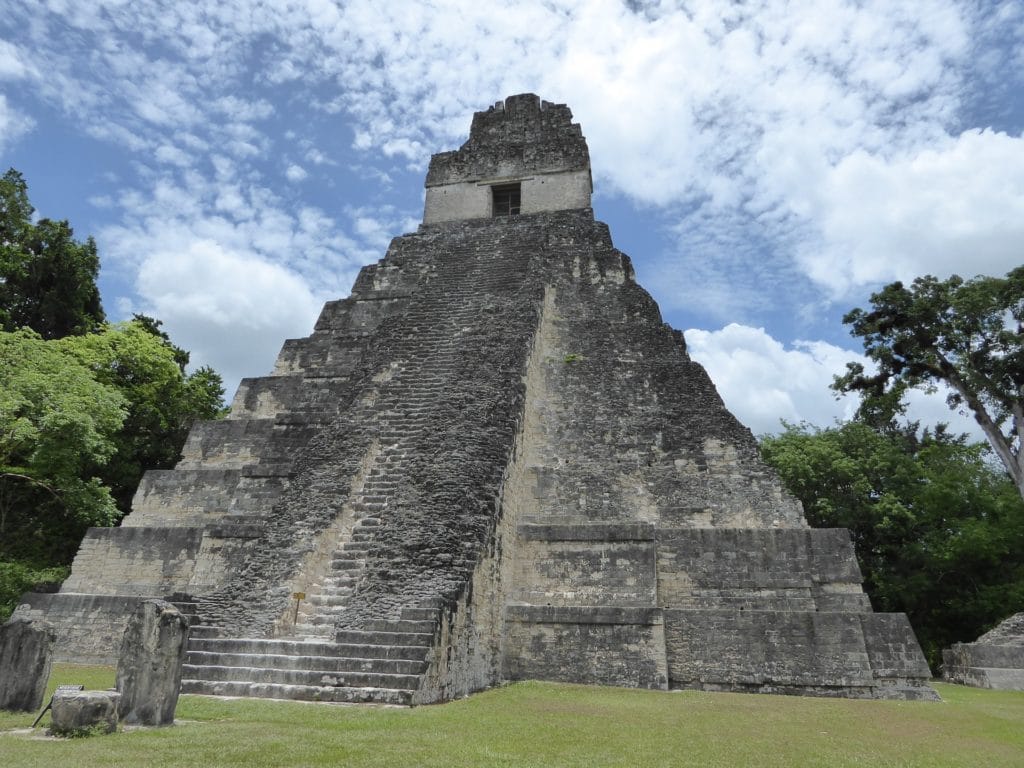 6. Explore the ancient ruins of Tikal
If you're wondering what to do in Guatemala and you'll be in the country for at least a week, I encourage you to make the trip out to Tikal.
You'll find the ancient ruins of Tikal on the northern side of the country near Belize. Tikal is an ancient Mayan citadel that is believed to date back to the 1st century A.D. 
Some of the most recognizable structures at Tikal are the Lost World Pyramid and the Temple of the Grand Jaguar. The Tikal Mayan ruins became a UNESCO World Heritage site in 1979. 
If you plan to visit Tikal during your trip to Guatemala, you will want to plan for this ahead of time.
Most visitors to Tikal will base themselves in Flores, which is an island in a nearby lake and is about 90 minutes outside of Tikal.
There are also a few lodging options inside the park as well, which can be a great option if you're trying to catch a sunrise or sunset inside the park. 
Coming from Guatemala City, you can either fly to nearby Flores or take an overnight bus. The flight will take about 1 hour and cost about $125 (USD) each way.
If you take the bus to either Flores or Tikal, the trip will take between 10 and 13 hours, depending on which bus you choose. The cost of the bus will range from $30 to $80 depending on the type of seats you select. 
Unless you're on a tight budget, I would just fly to Flores from Guatemala City and then take the 90-minute shuttle to the park from there. 
Quick note: I have read that you will need your passport when purchasing tickets to enter Tikal. So be sure to bring this with you when you visit and not leave it behind at your hotel. 
Tikal National Park is open daily from 6:00 a.m. to 5:00 p.m. Entrance to the park will cost about $20 (USD).
If you wish to participate in a sunrise or sunset tour which will fall outside of the park's regular hours, the entrance fee will be closer to $32 (USD).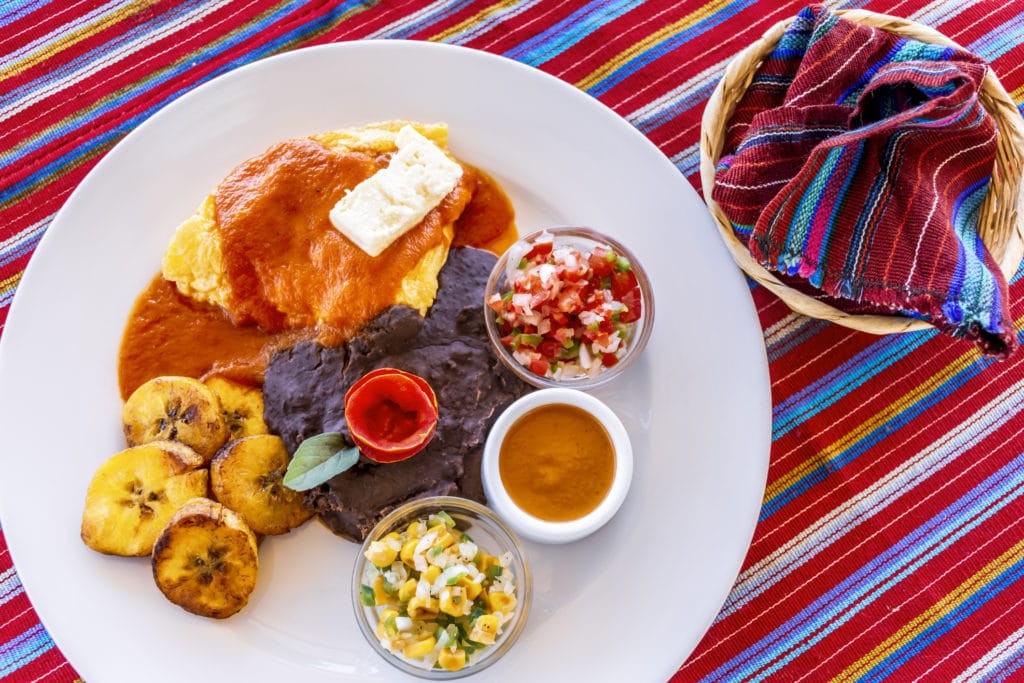 7. Enjoy a Guatemalan breakfast
If you've never had a Guatemalan breakfast before, you're in for a real treat. Guatemalans like to start their day off right and consider breakfast one of the most important meals of the day.
From the several breakfasts I experienced during my time there, I believe a typical Guatemalan breakfast consists of the following: fresh juice, fresh hand-made tortillas, eggs, beans, sausage, plantains, salsa, fruit, yogurt, and potatoes, or some combination of these items.
Plus, a cup of delicious Guatemalan coffee. 

No matter which combination of items you end up with, it's guaranteed to be fresh and delicious.
You'll find many of the hotels in Guatemala will come with breakfast included. Make note of the breakfast hours when you check-in so you don't miss it.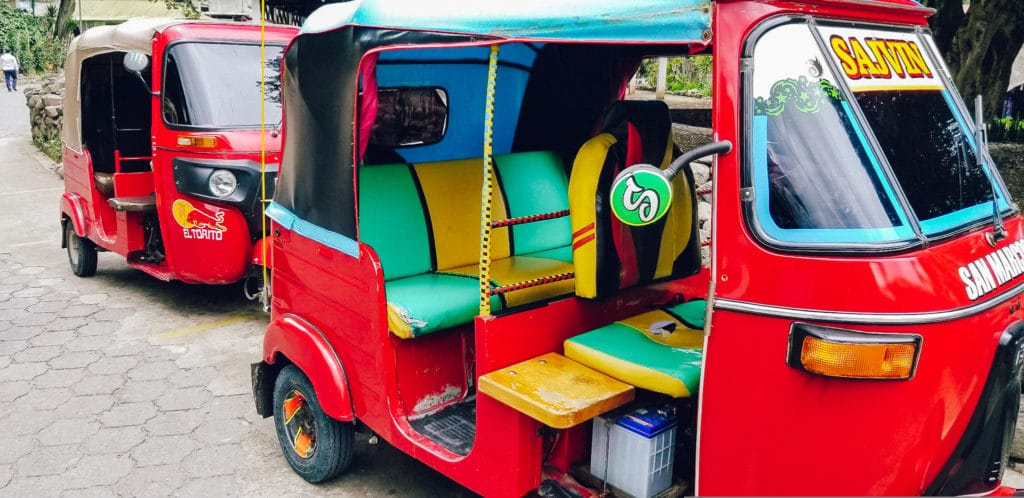 8. Ride the tuk-tuks
Just about anywhere you are in Guatemala, you'll see tuk-tuks cruising around from place to place.
Tuk-tuks are colorful motorized three-wheeled scooters that you can use instead of taxis. The driver sits upfront and there is room for two passengers in the back. 
I really enjoyed riding in the tuk-tuks when visiting Lake Atitlan. It was such a fun experience because I had never been in one before.
Tough I will say, they can be loud, bumpy, and smell like gasoline. So ride at your own risk. 
The tuk-tuks can make an easy and affordable transportation option, especially in congested areas with narrow streets like Antigua or the small towns around Lake Atitlan. In most cases, you can get to nearby destinations around town for about a dollar, many times even less. 
One of the benefits of the tuk-tuks is that you'll see them all over the place. So, if you're looking for a quick ride somewhere, it's easy to find a vacant one and get to where you are going.
If you are ever in an area where you don't see any, you can always step into a hotel or local shop. They will usually be able to call one for you. 
Also, be sure to always negotiate the price before you get into the tuk-tuk. You don't want to arrive at your destination to find that you now owe the driver much more than what it should have cost. 
While I had only positive experiences with the tuk-tuks in Guatemala, there have been reports of tourists getting ripped off or taken to somewhere other than their requested destination.
So remain aware of the direction you are heading and ask how long it will take to get there before you get in.
If you have access to Google Maps, you may wish to monitor your route and direction as you're riding along.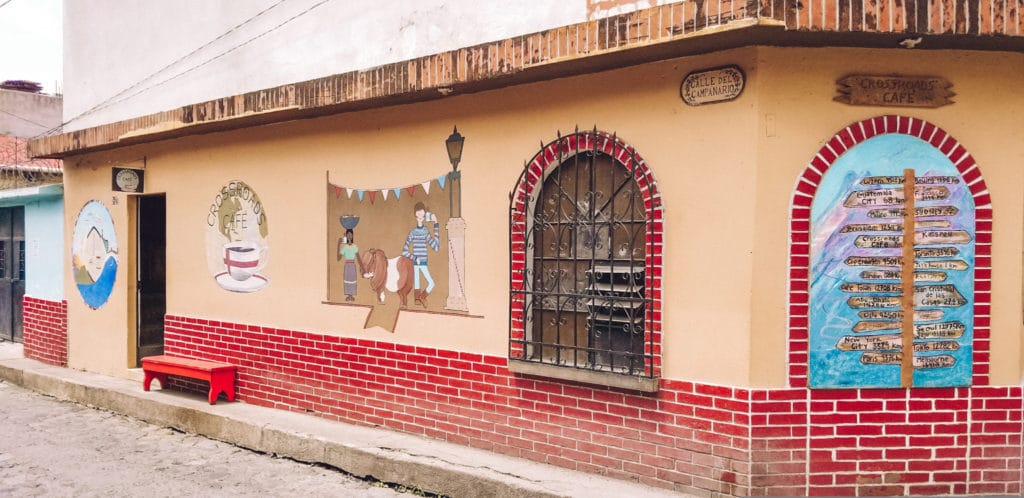 9. Sample the coffee
Guatemala is known for growing some incredible coffee. Take advantage of your time here by stopping into the local coffee shops as you make your way around the country.
This is a great way to get to sample the different types of coffee. Plus, you'll get the opportunity to interact with locals as the majority of the cafes in the small towns are family-owned.  
If you have the space in your luggage, consider buying some coffee from the local roasters to bring home with you.
The coffee is affordable and makes a great gift to bring home to friends and family. 
If you happen to be in Panajachel near Lake Atitlan, stop into Crossroads Cafe. The owner Michael is literally the friendliest guy you'll ever meet.
He's excited about coffee and loves to share his knowledge with his customers. He may even show you where he roasts the coffee in the back!
He's high energy and tons of fun. So please stop in here and say hi if you're in the area. 
If you're looking for a more in-depth coffee experience during your visit consider taking a day trip to join coffee tour. 
On these tours you can learn about the coffee growing process, how the beans are roasted, and get to sample some of the freshest coffee you'll ever have in your life.
Plus, it's a great way to support the locals and the local economy. 
Here is a short list of some of the coffee tours available around the country, all of which get excellent reviews:
De la Gente 
Atitlan Organics
Filadelfia
Finca Colombia
Shangrila Coffee Roastery
The majority of these tours last between 3 to 4 hours, cost about $30, and include a bag of coffee to take home with you. 
10. Visit Rio Dulce National Park
Rio Dulce is found along the eastern edge of Guatemala near Belize and the Caribbean Sea. The river itself flows from the Caribbean to Lake Izabal.
Rio Dulce National Park is the perfect place to stop if you're looking for some quiet time on the water or if you're heading off to explore Belize or Honduras.
The most popular activities near Rio Dulce include sailing, canoeing, kayaking, paddle boarding, and hiking.
This part of the country sees fewer tourists than Lake Atitlan, Antigua, or Tikal, so there will be few crowds if any. In all honesty, there does not appear to be a whole lot to do near Rio Dulce, so the main attraction is its natural beauty.
I will also note, accommodations in the Rio Dulce area are on the rustic side as well. You will not find mid-range or luxury hotels here.
If you're traveling to Rio Dulce from Guatemala City it will take you about 5 and a half hours on a shuttle. The one price will be about $30 (USD).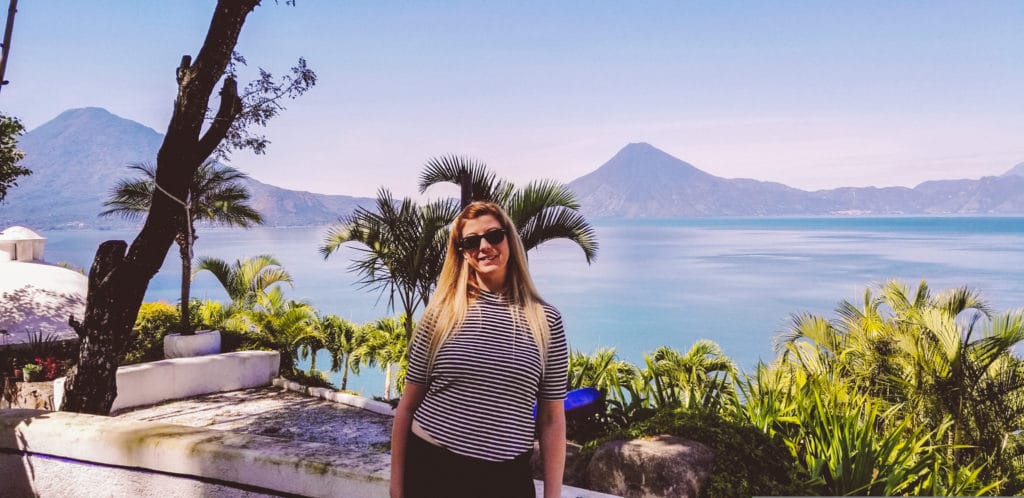 11. Enjoy the view
Guatemala is a country with endless natural beauty.
If you choose to rent a car and drive yourself from place to place, you'll have the luxury of being able to stop whenever you want. I encourage you to take advantage of that if you're comfortable driving in a foreign country. 
The drive from Guatemala City to Lake Atitlan is a beautiful one, especially as you get closer to the lake.
So leave early when you begin your journey so you can enjoy the drive. If you see something interesting, pull over and have a look around. 
I also recommend taking it slow during your visit. Don't over plan your days so that you don't have any time to just relax and enjoy the view.
Do a few things each day, but plan for some time to just hang out too.
You'll really appreciate the slower pace, especially if you're planning to spend some time at Lake Atitlan, which you definitely should. 
Is Guatemala safe?
As with anywhere, you visit, you need to exercise caution when visiting a new destination by following the common-sense rules you would at home.
Don't wear overly expensive clothing or jewelry, don't flash your money around, and be aware of your surroundings at all times.
At no time during my visit to Guatemala did I feel unsafe.
However, visitors to Guatemala City should exercise extra caution and remain in areas that are populated.
You will immediately notice that delivery vehicles and many stores and restaurants have armed security.
It is also advised that you remain in your hotel at night if you are not familiar with the city.
I sincerely hope you've enjoyed this list of what to do in Guatemala and that I've inspired you to plan your own visit.
If you're in the planning process, make sure to include Lake Atitlan in your itinerary. My Lake Atitlan travel guide can help you make the most of your visit.
Let me know if I missed anything on this list or if you have any questions. I'd love to hear from you.
Book Your Trip
Find the best flight deals by using Google Flights, then book direct with the airline. This is the search engine I use to compare flights and prices before booking my own trips.

BOOK YOUR ACCOMODATION
I recommend searching for hotels through Booking.com to compare hotels on amenities, location, and price. If you are a member of a hotel's rewards program, always book direct with the hotel. If you are not loyal to a specific hotel brand, using Booking.com for the best price.

TRAVEL INSURANCE
Travel insurance is more important than ever. For just a few dollars a day you can protect yourself and your trip. I personally use World Nomads, but whomever you choose, don't skip out on travel insurance. It can literally save you thousands of dollars.


Want to save it? Pin it.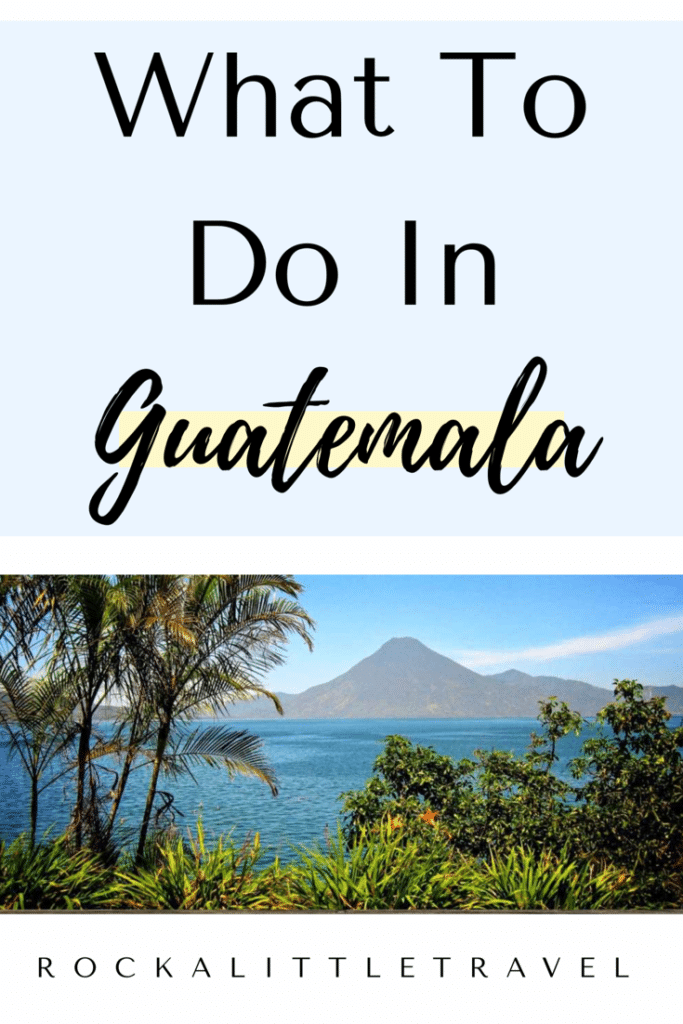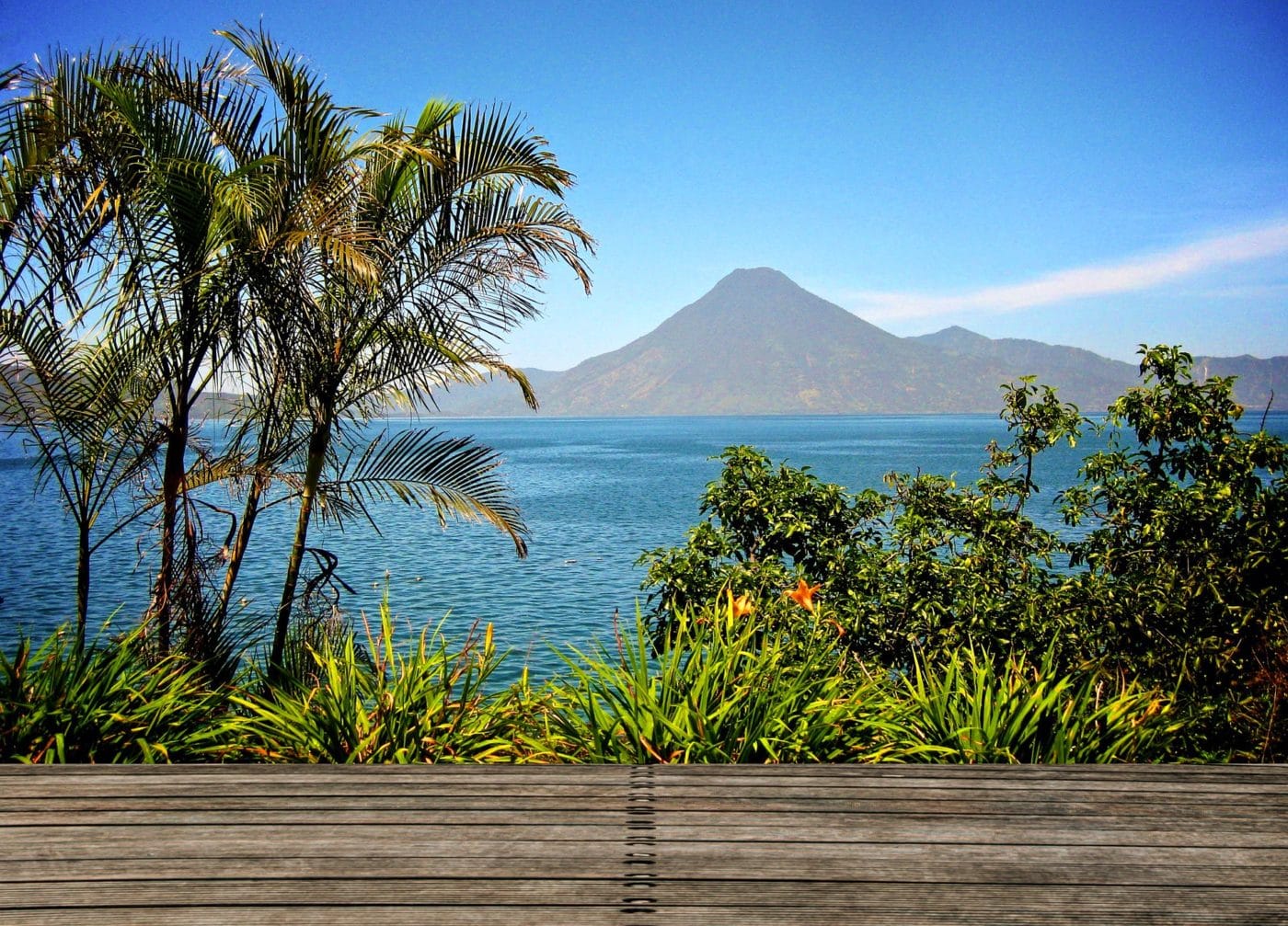 Photo by Marco Antonio Reyes Guatemala was one of the most surprising destinations I've ever visited. When in the planning stages figuring out what to do …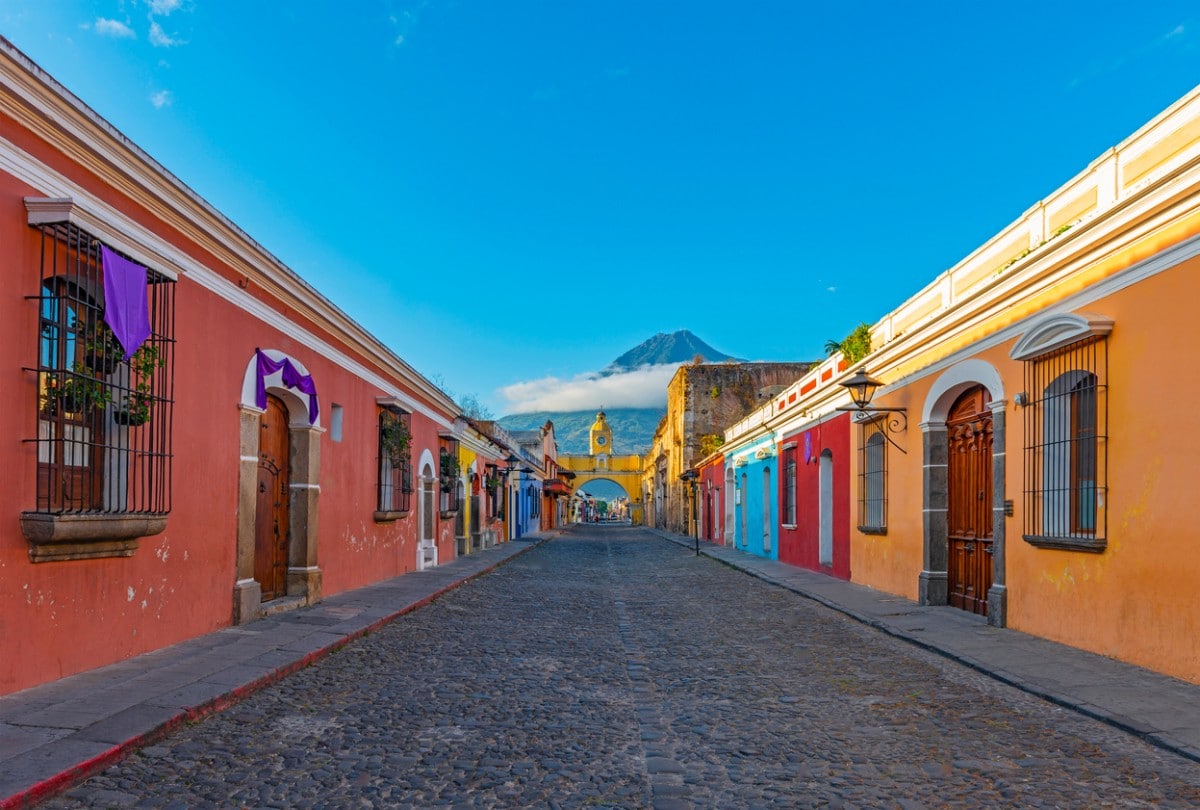 Wondering about things to do in Antigua Guatemala? Well you're in the right place. The city of Antigua is one of the top tourist destinations …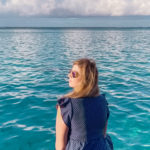 Eden Fite
Part-time Traveler | Dog Lover | Avoider of Crowds
I help busy people find creative ways to travel more.