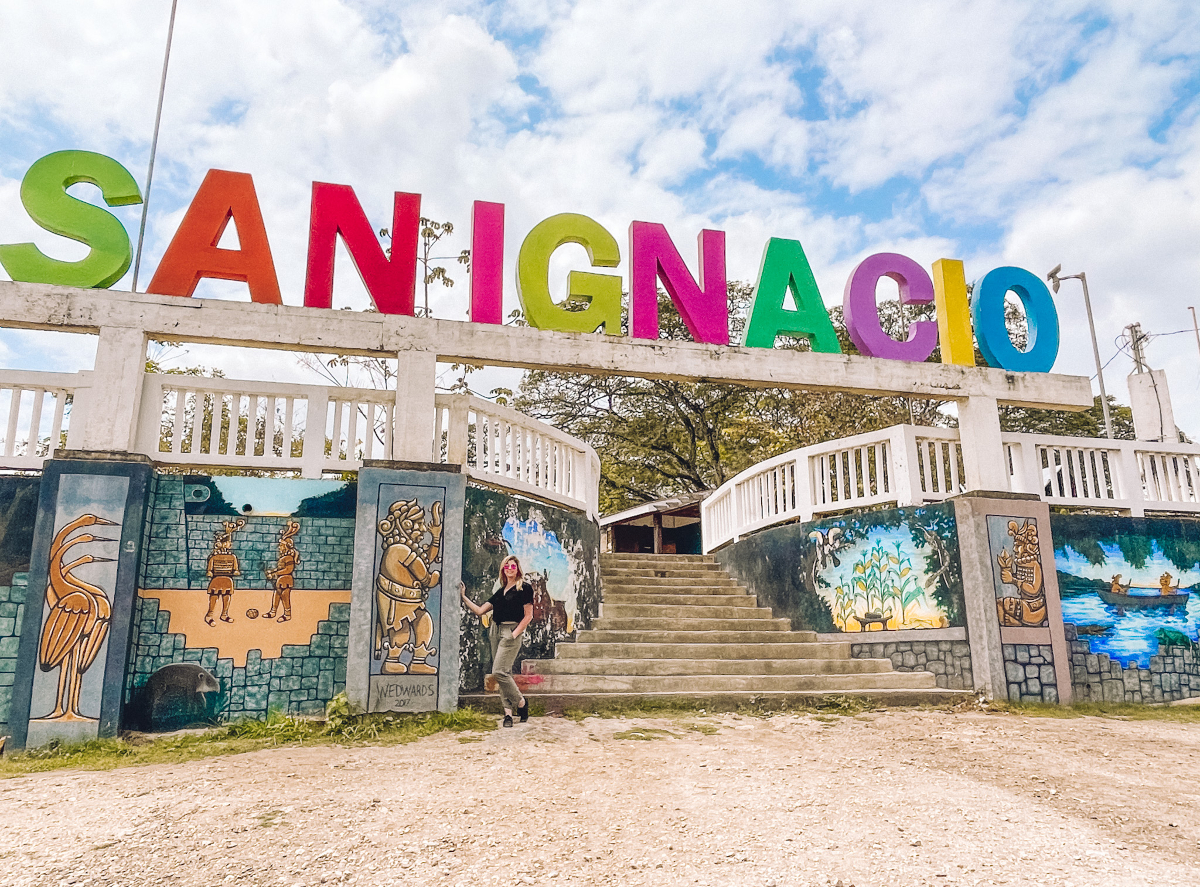 If you're looking for all the fun things to do in San Ignacio Belize look no further.
I recently returned from two weeks in Belize and am extremely excited to share this amazing destination with you. I found San Ignacio to be one of my favorite places in the country and can't wait to go back and visit again.
San Ignacio is home to Mayan ruins, rivers, caves, waterfalls and jungle habitats. It's a true paradise for those seeking adventure.
I'm going to share below all my favorite spots from my recent visit to San Ignacio, along with some tips to help you plan and enjoy each location.
Let's get to it.
How to get from Belize City to San Ignacio Belize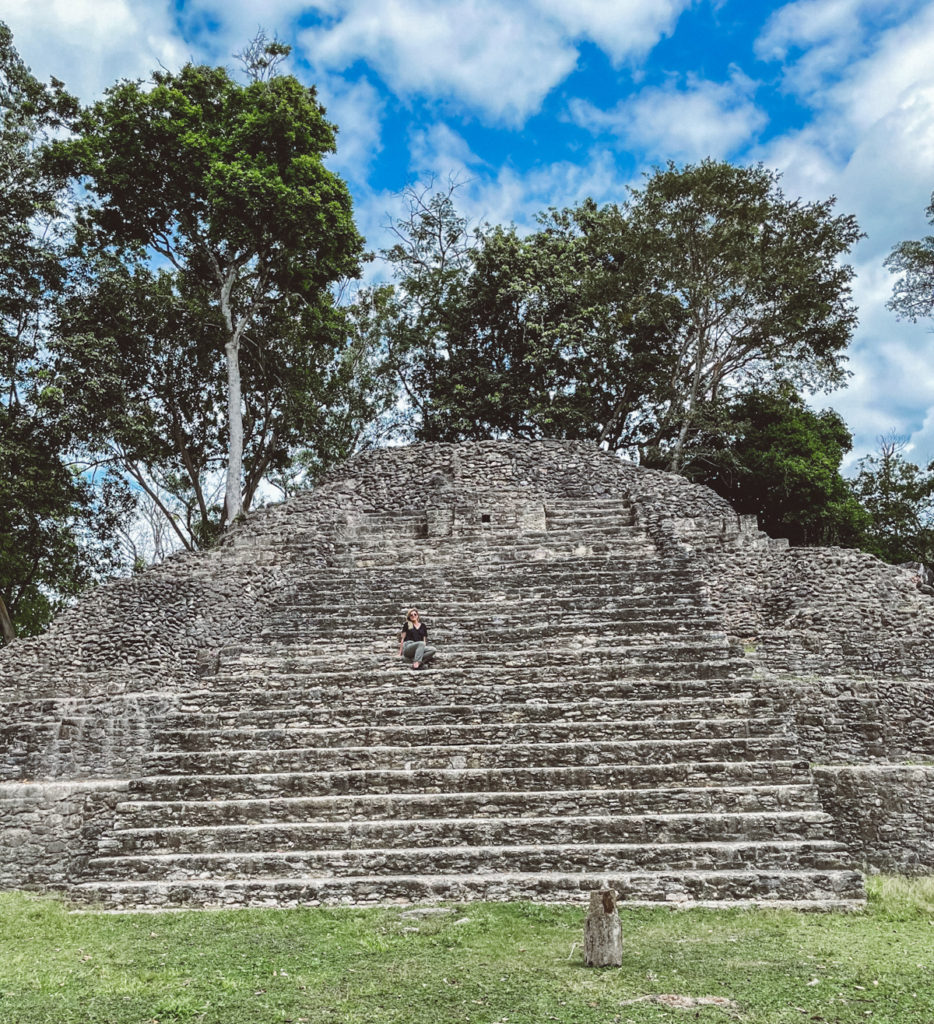 San Ignacio is located in an area of Belize known as the Cayo District. It's about an hour and 45 minute drive inland from the Belize City airport, also known as the Philip Goldson International Airport, and just a short 20 minute drive to the Guatemala border.
Roads in Belize are mostly single lane but well paved. If you choose to rent a car, driving will be easy here as there is not much traffic and roads are well marked. Do be cautious when driving at night though as street lights are rare outside the city.
If you prefer not to rent a car, you can also get from Belize City to San Ignacio Belize via a few other transportation options. Here is a breakdown of the cost for each option.
Local Bus: $10 USD each way
Private Shuttle: $200 each way
Taxi: $100 – $150 each way. Taxis here do not have meters so you negotiate this price. Remember, this is a 90 minute drive and they'll need to drive back, most likely without a customer.
Airplane via Maya Air: $225 each way or $388 round trip. Flights are just 15 minutes giving you the shortest travel time. You would book your flight from Belize International Airport (BZE) to Maya Flats. The Maya Flats airstrip is just 10 minutes from San Ignacio.
Hotel shuttle services: $150 – $200 depending on the hotel you stay at.
No matter which option you select, you should experience a relatively smooth transfer to San Ignacio. Belize is a small country with minimal congestion and traffic.
Traveling Soon? Don't forget your travel insurance.
Travel insurance is now more important than ever.
Travel insurance is probably less than you think it is. (Ex. For a week in Spain next month I'm paying less than $62.00.)
Travel insurance covers a lot more than you think it does.
It's better to have it, than need it and wish you'd bought it.
See for yourself. Check prices here.
Xunantunich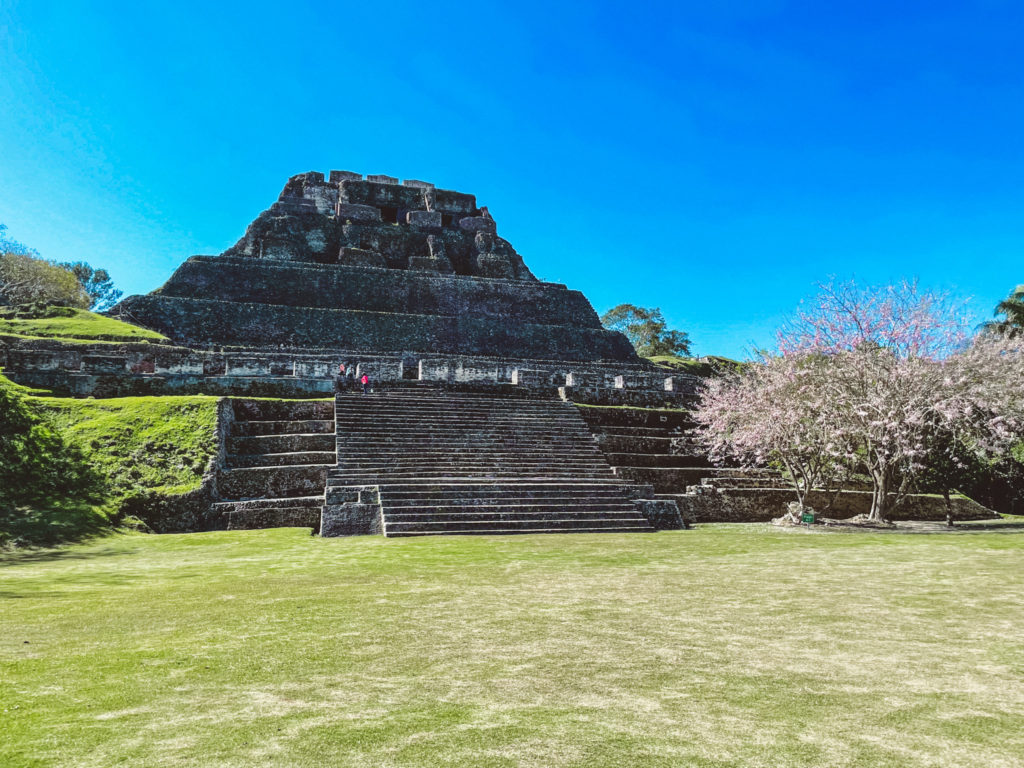 I'm not gonna lie, Xunantunich surprised the heck out of me. The friend I was traveling with planned the trip so I didn't bother reading about any of our destinations in advance.
When we walked in to Xunantunich I couldn't believe how big and beautiful these Mayan ruins were. We were also the first ones there in the morning so we had the whole place to ourselves. It was amazing.
I suggest making Xunantunich one of your first stops while in San Ignacio and plan to arrive right when they open. I promise you'll be glad you did.
The morning hours will have better lighting for your photos, you won't have to crop other people out of your pictures later, and it's just an incredible experience to have a place like this all to yourself for a while.
Canoeing on the Macal River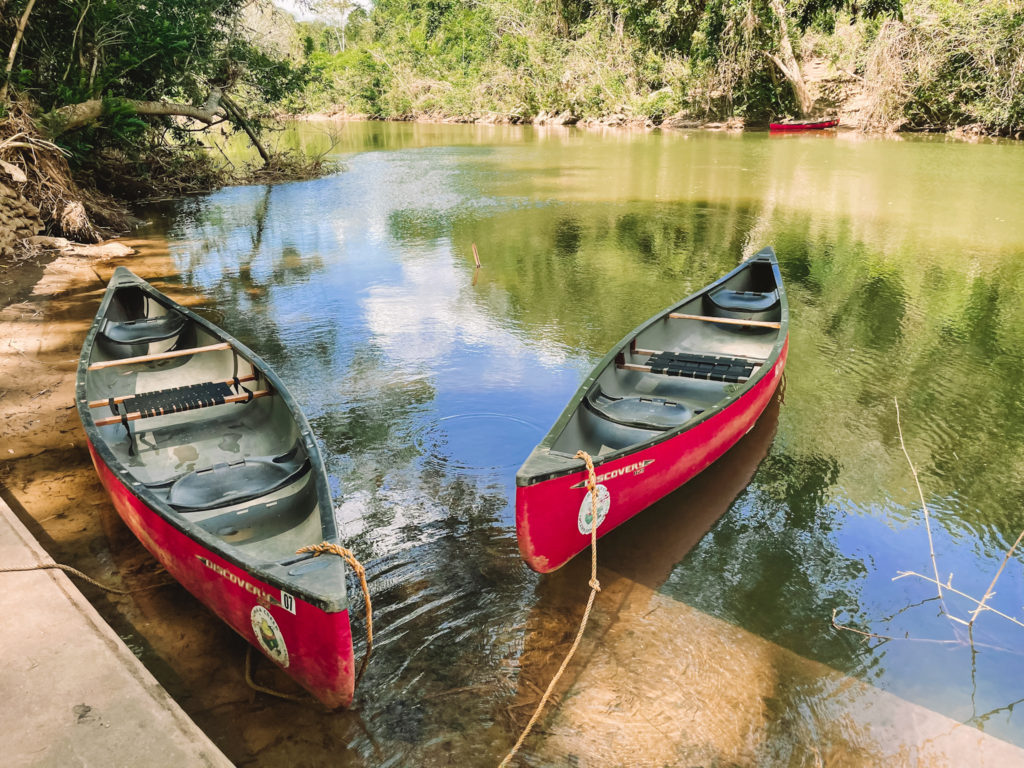 Canoeing down the Macal River is another popular activity in San Ignacio. The river is mostly calm, though there are some sections of very light rapids to propel you along.
A ride down the river will run about an hour or so and you can opt to have a guide join you as well. Our group booked our canoe trip through The Lodge at Chaa Creek. The cost for the tour was around $40 USD.
You'll drive out to Chaa Creek where you'll get set up in your canoe and provided with some brief instructions on how to paddle downstream.
The ride will take approximately 2 hours and you'll be picked up in San Ignacio. From there, you can arrange to return to Chaa Creek or be taken back to your hotel.
San Ignacio Town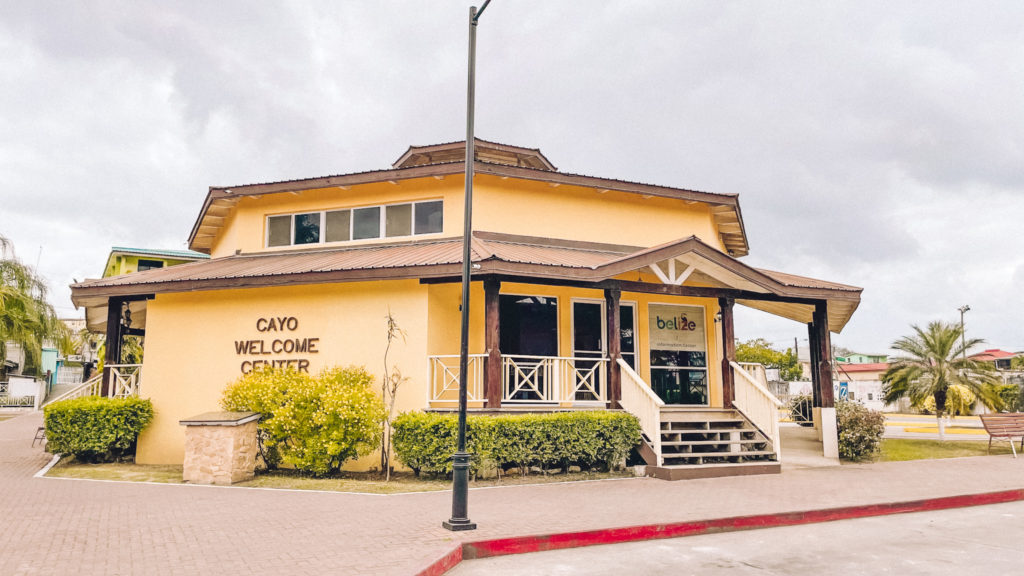 While the majority of this San Ignacio travel guide focuses on adventure opportunities around the area, you do not want to miss spending time in San Ignacio town.
This small city sits on the banks of the Macal River and is small enough to explore on foot. Spend a few hours walking around town and along the river.
Be sure not to miss the San Ignacio Market and the San Ignacio sign. You'll also see food stalls along the streets as you wander around the city. Stop for whatever looks good to you, it's an affordable and delicious way to have lunch.
Cahal Pech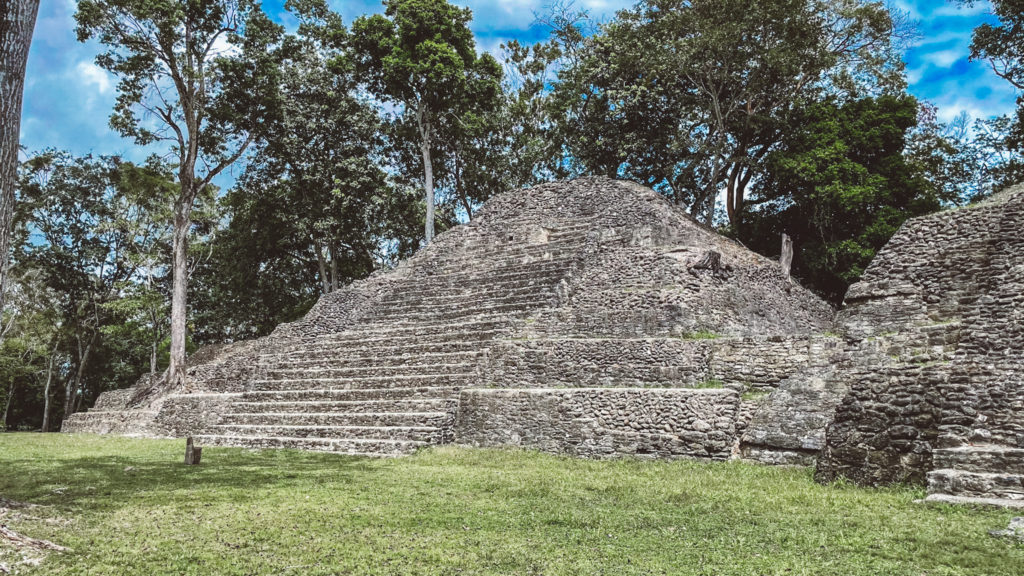 The Cahal Pech Maya site is located on a hilltop right in the town of San Ignacio. It is reported to be one of the oldest known Maya ruins in western Belize.
Cahal Pech is home to over 30 structures, including its tallest temple standing over 80 feet high. Visitors to Cahal Pech can climb the stairs on the various structures and walk through the site's many stone walkways.
During my recent visit my friends and I were the only one's there. This is a large and impressive Maya site, but I believe it is often overlooked in place of nearby Xunantunich.
If you plan to visit, arrive early to avoid the heat and humidity. You may also wish to bring bug spray for this one as the site is in a jungle type of environment.
If you still haven't seen enough Maya sites on your vacation yet, you can also make the 2 hour drive down to the Maya Ruins of Caracol. This site is located in the foothills of the Maya Mountains and is believed to have been a major political center for the Maya.
Green Iguana Conservation Project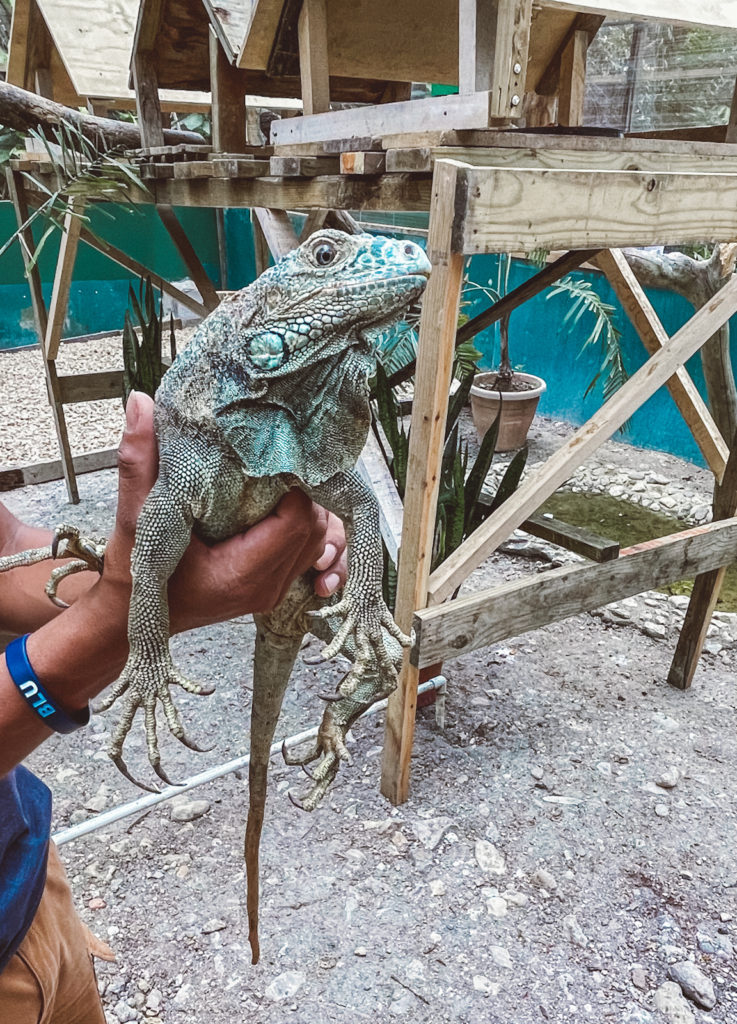 If you're looking for something unique and educational to do during your time in San Ignacio, I recommend paying a visit to the Green Iguana Conservation Project.
The Green Iguana Conservation Project is housed on the grounds of the San Ignacio Resort Hotel. You do not need to be a hotel guest to join a tour.
On the guided tour you'll learn all about the life of the Green Iguana and the conservation efforts at the Green Iguana Project. You'll also have the opportunity to hold a Green Iguana if you so choose.
Those wishing to contribute can adopt and name a baby Green Iguana during their visit. You'll even get a ceretificate and a feature on their instagram page.
The Green Iguana tours run daily at 9:00 a.m., 11:00 a.m., 1:00 p.m., and 3:00 p.m. You do not need to register in advance, just show up in the lobby 15 minutes before your tour.
The cost for the tour is $11.25 USD per person.
Rio Frio Cave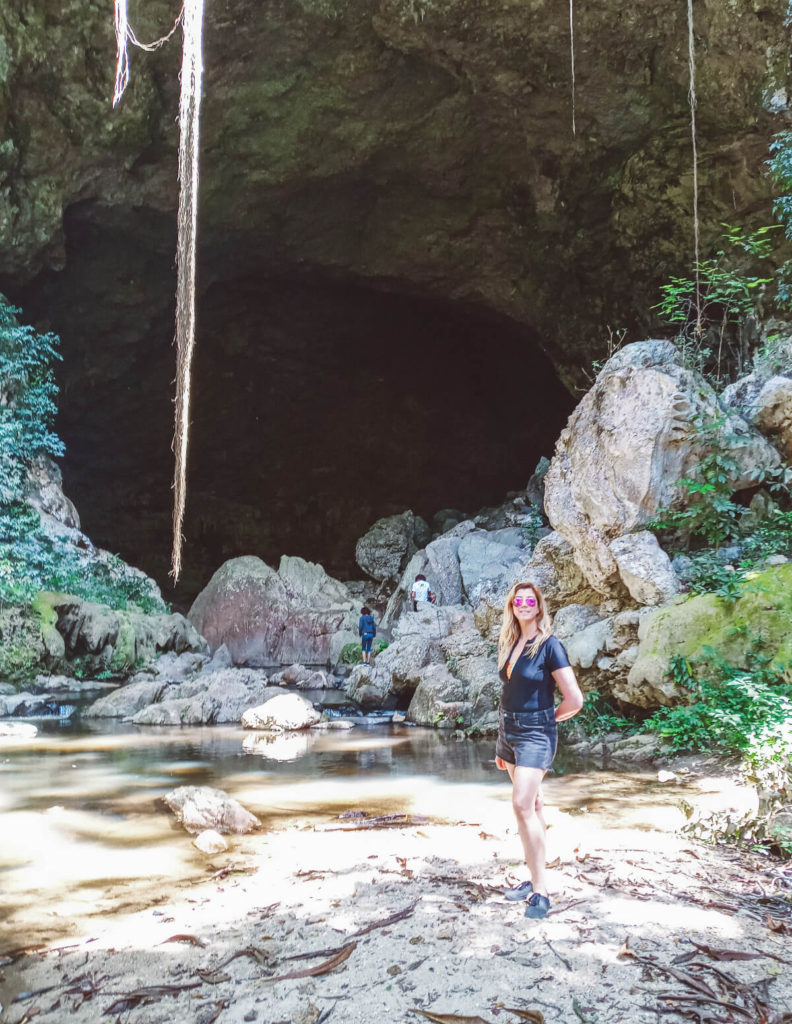 If you're looking to explore outside the city for a day, head over to the Mountain Pine Ridge Forest Reserve. The reserve is home to many outdoor adventure opportunities, including the Rio Frio Cave pictured above.
Rio Frio Cave is considered one of the best cave systems in Belize and easily accessed via a short 5 minute walk from the parking area.
The mouth of the cave is 65 feet in diameter and the cave system spans about a quarter of a mile. This is a place to explore and take pictures. If you have kids, they're going to love it.
Inside the cave you'll find fresh water pools, stalactite formations, and plenty of boulders to climb on.
Rio on Pools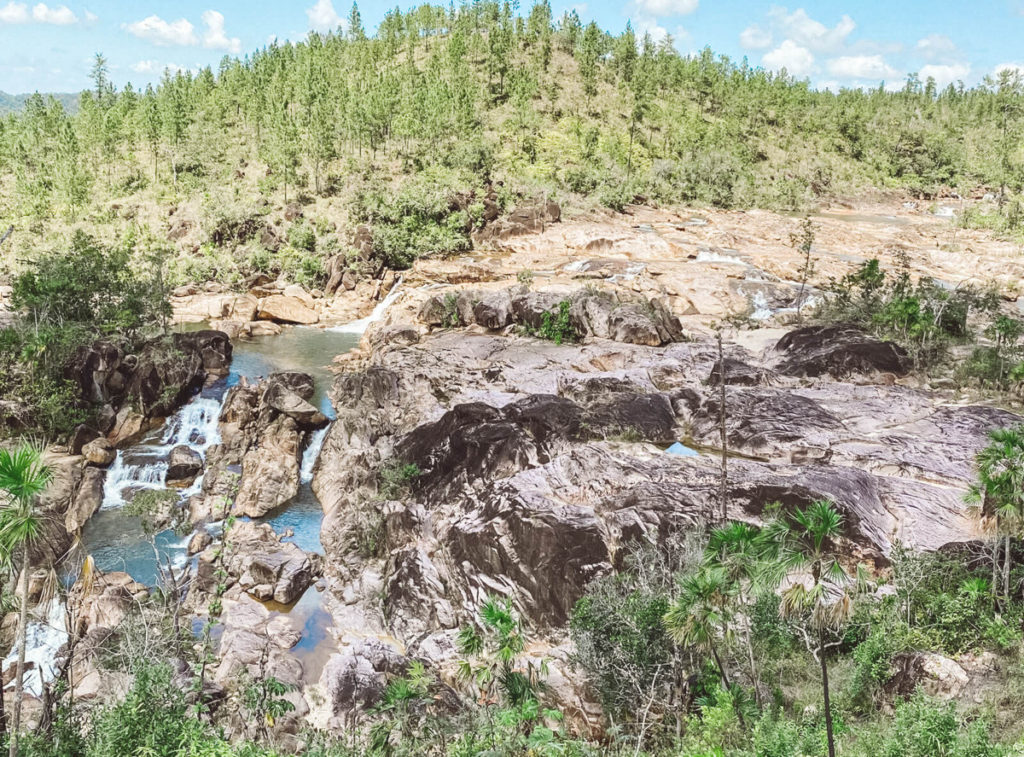 Also located in the Mountain Pine Ridge Forest Reserve is Rio on Pools, a series of waterfalls and fresh water swimming holes. This is seriously a cool place to experience in person, I highly recommend making time for this one.
Bring your swimsuit, sunscreen, and water shoes for this one. You'll need all three as you make your way from one swimming hole to the next.
You should also bring drinks and food so you can have a picnic while you're here. There are grills on site as well if you'd like to cook your food.
Rio on Pools is just a 10 to 15 minute drive from Rio Frio Cave, so you can fit them both in the same day trip. You'll want to start at Rio Frio Cave then head to Rio on Pools.
Actun Tunichil Muknal Cave
Actun Tunichil Muknal, referred to locally as the ATM cave is an ancient Maya site that includes skeletons, ceramics and stoneware. You'll find the ATM cave about 45 minutes east of San Ignacio in the Tapir Mountian Nature Reserve.
Guided tours through the ATM cave are rather strenuous and guests should be comfortable hiking, swimming, climbing over rocks, and squeezing through tight spaces.
The tour is incredibly interesting though and you'll get to see some really cool things. Unfortunately, pictures are not permitted, so you'll have to take my word for it. It's an adventure, and a fun one at that.
If the ATM tour seems a bit too intense, you can also try Jaguar Paw Cave located a bit further east. At Jaguar Paw you'll get to try cave tubing while you learn about the Maya and the interior of the caves in Belize.
I hope you've enjoyed this guide to the best things to do in San Ignacio Belize and that I've helped inspire you to book a trip of your own. If you'd like more information on planning your trip to Central America, you can check out my other Belize travel guides.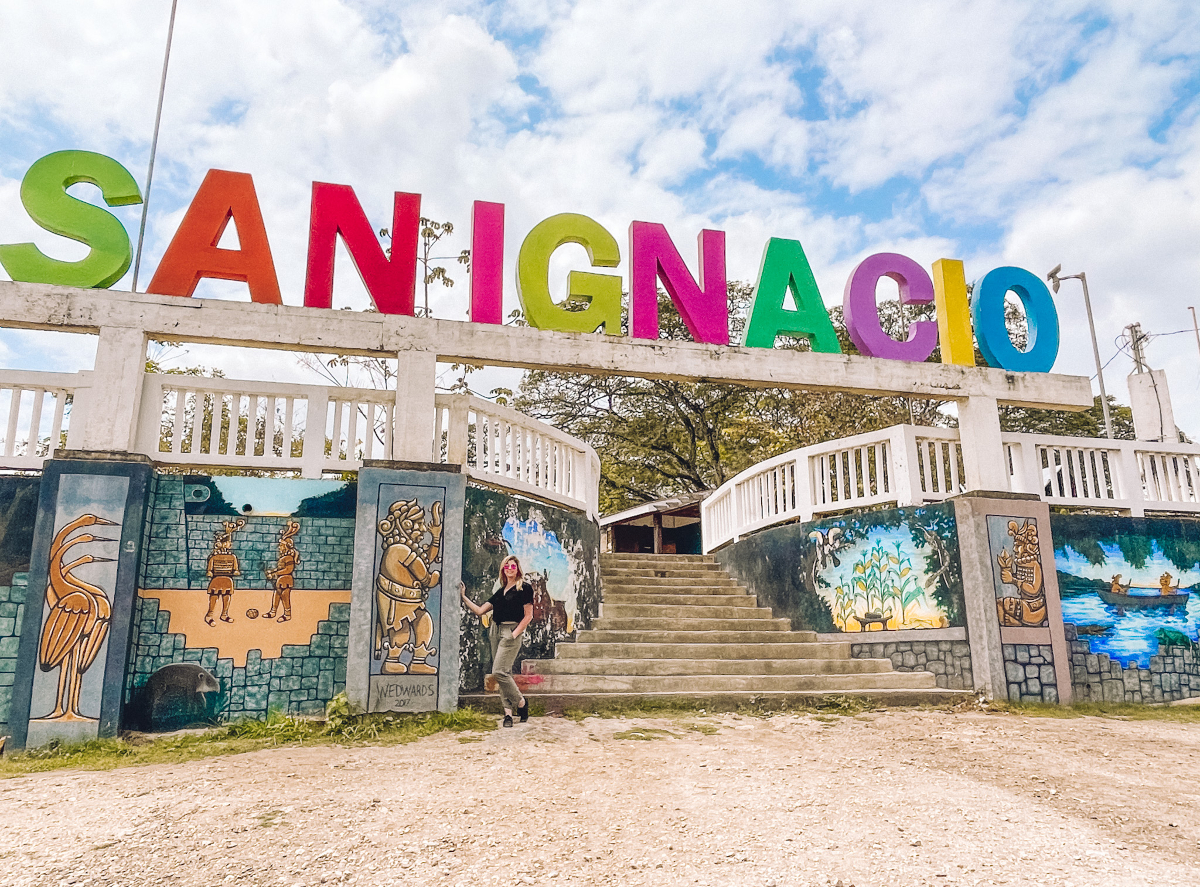 This guide to the best things to do in San Ignacio Belize will help you plan your trip and ensure you have an incredible time.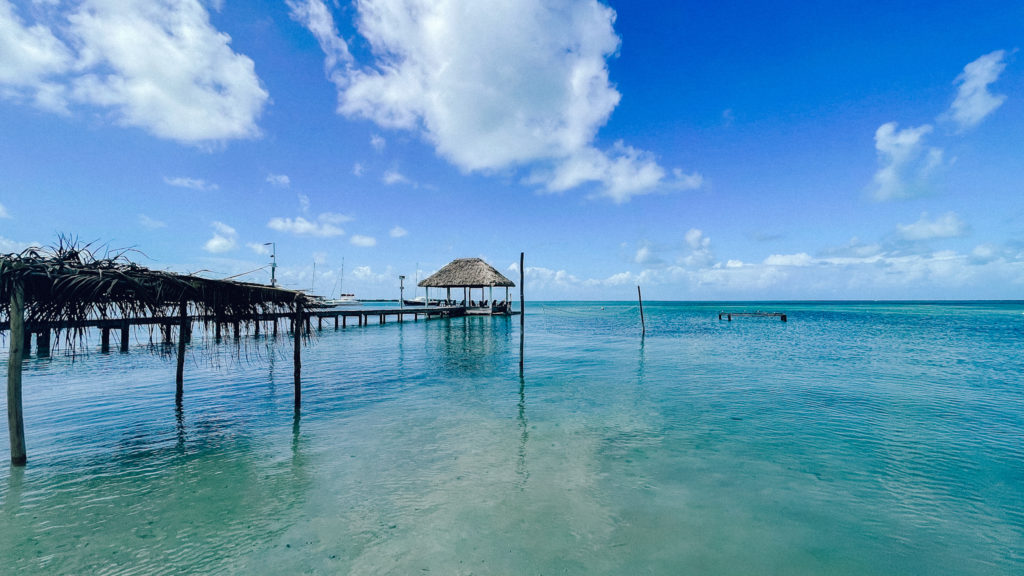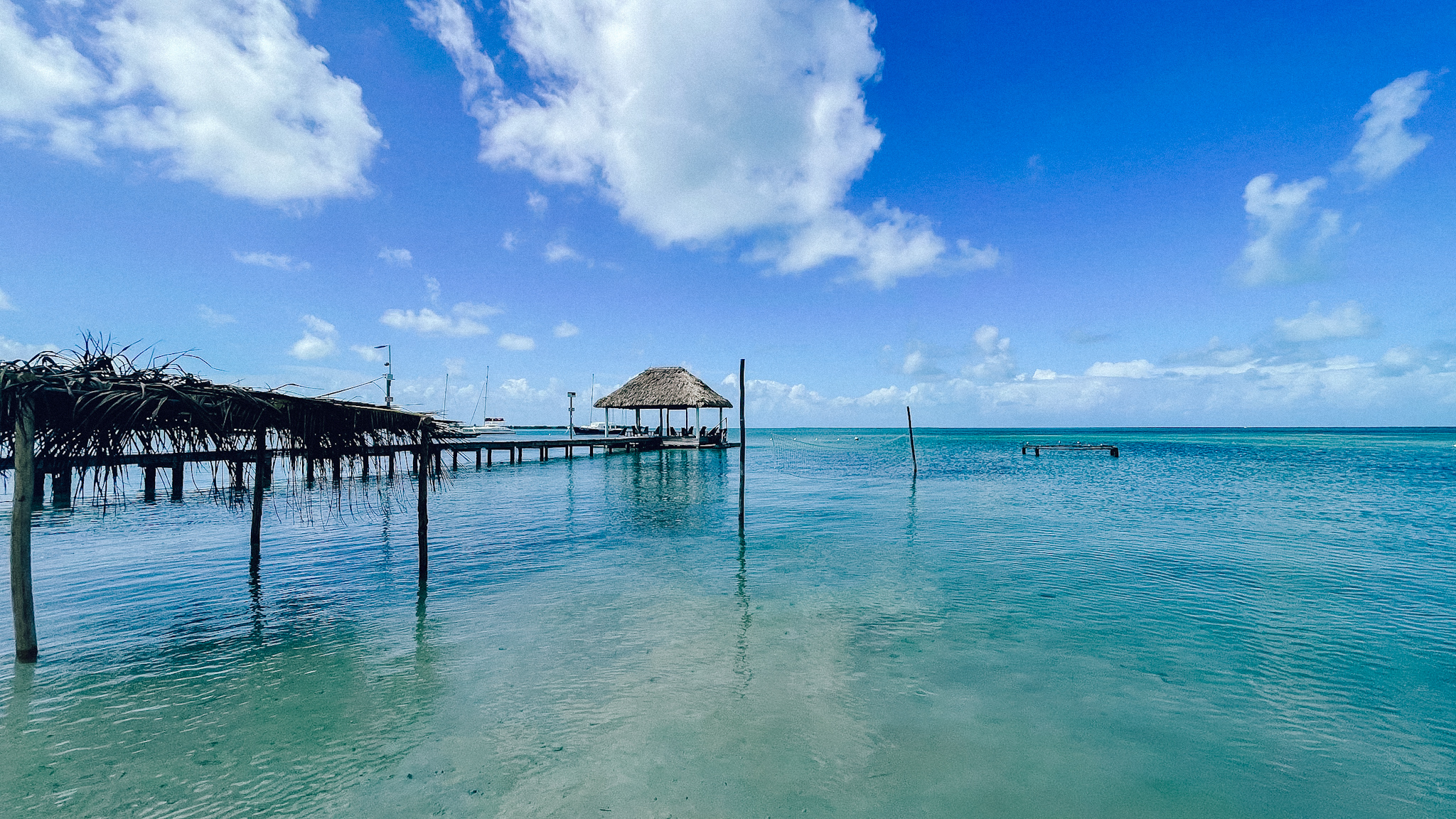 This guide to the best Caye Caulker snorkeling tours will help you plan your once in a lifetime snorkeling trip along the Belize Barrier Reef.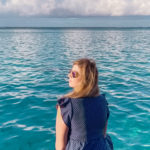 Eden Fite
Part-time Traveler | Dog Lover | Avoider of Crowds
I help busy people find creative ways to travel more.