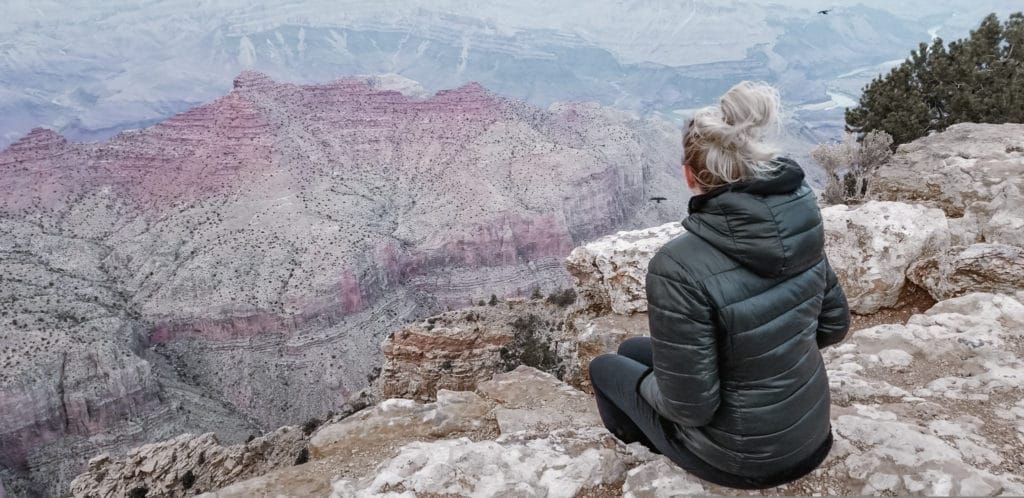 I've compiled these 50 solo travel quotes to inspire those of you who dream about traveling on your own.
There are so many rewards to be found in solo travel. I wish for every woman to travel alone at least once in her lifetime.
Solo travel changes you in ways you could never imagine, most often for the better.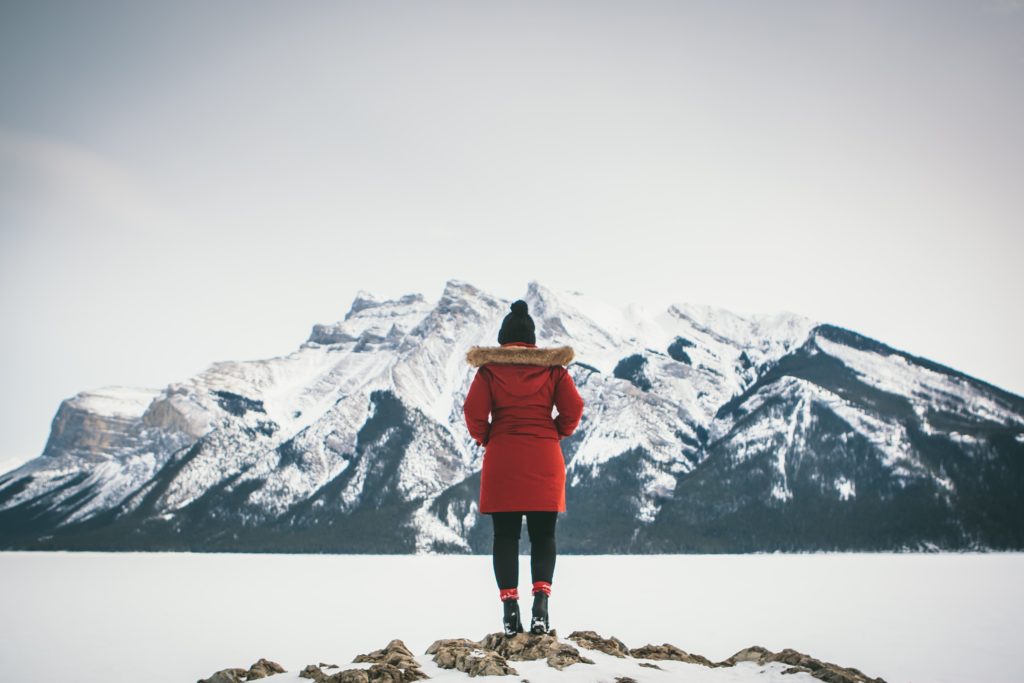 It breaks my heart to hear so many women say they are afraid to travel alone. I promise you, once you get out there you'll realize what you've been missing.
Travel is no more dangerous in Europe than it is the USA or most other parts of the world. Sure there may be some exceptions, but for the most part you should be taking the same precautions as you would at home.
The hardest part is taking that first trip. Once you do, you'll be hooked.
I hope you enjoy these solo travel quotes and that you find inspiration in reading them. But most of all, I hope they inspire you to book your first solo travel adventure.
50 Solo Travel Quotes to Inspire Your Next Adventure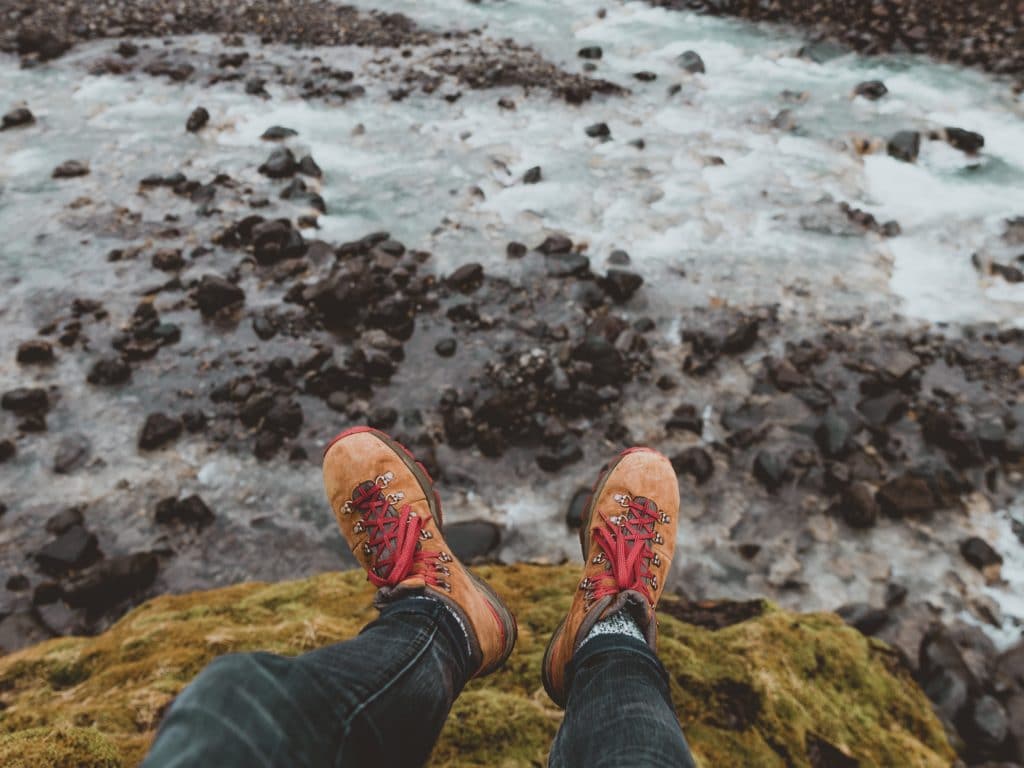 Cheryl Strayed – Author
Cheryl Strayed is one of my all time favorite authors.
Reading her memoir, Wild: From Lost to Found on the Pacific Crest Trail, helped inspire me to set out on my own solo travel adventure after college. She's one of the reasons I travel solo today.
If you haven't read her book, I encourage you to do so. It's filled with wisdom and more solo travel quotes than you'll ever need. It's fantastic.
Alone had always felt like an actual place to me, as if it weren't a state of being, but rather a room where I could retreat to be who I really was."

Cheryl Strayed
"I knew that if I allowed fear to overtake me, my journey was doomed. Fear, to a great extent, is born of a story we tell ourselves, and so I chose to tell myself a different story from the one women are told. I decided I was safe. I was strong. I was brave. Nothing could vanquish me."

Cheryl Strayed
"It had nothing to do with gear or footwear or the backpacking fads or philosophies of any particular era or even with getting from point A to point B.

It had to do with how it felt to be in the wild. With what it was like to walk for miles with no reason other than to witness the accumulation of trees and meadows, mountains and deserts, streams and rocks, rivers and grasses, sunrises and sunsets.

The experience was powerful and fundamental. It seemed to me that it had always felt like this to be a human in the wild, and as long as the wild existed it would always feel this way."

Cheryl Strayed
"I'm a free spirit who never had the balls to be free."

Cheryl Strayed
"I was amazed that what I needed to survive could be carried on my back. And, most surprising of all, that I could carry it."

Cheryl Strayed
It had nothing to do with gear or footwear or the backpacking fads or philosophies of any particular era or even with getting from point A to point B.

It had to do with how it felt to be in the wild. With what it was like to walk for miles with no reason other than to witness the accumulation of trees and meadows, mountains and deserts, streams and rocks, rivers and grasses, sunrises and sunsets. The experience was powerful and fundamental. It seemed to me that it had always felt like this to be a human in the wild, and as long as the wild existed it would always feel this way."

Cheryl Strayed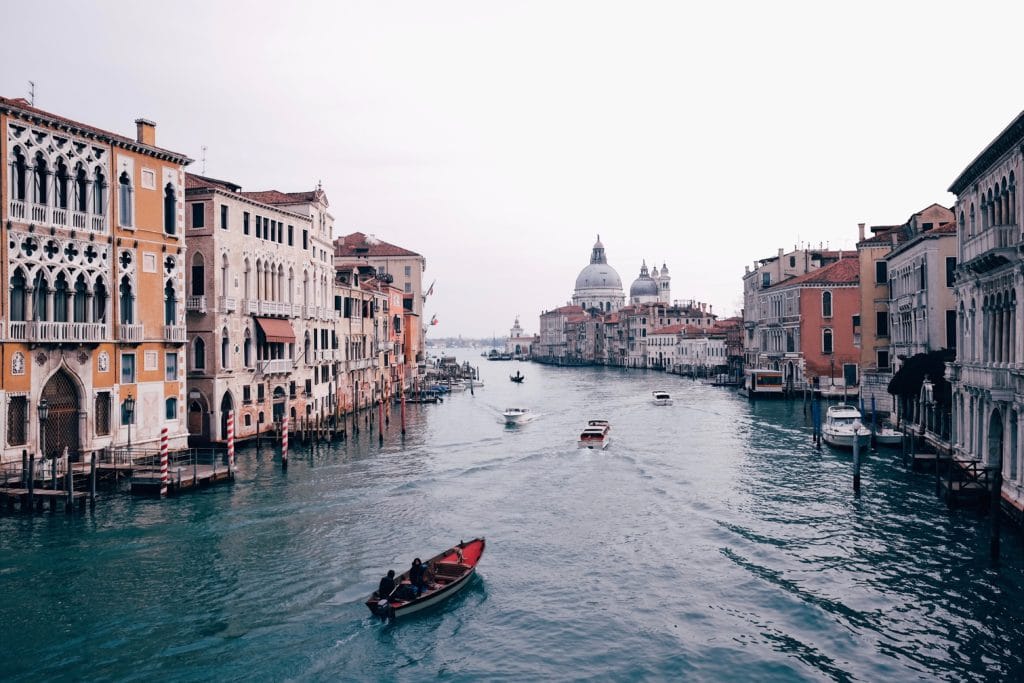 Rick Steves – Travel Writer, Author, Activist
Rick Steves inspired generations of American travelers to visit off the beaten path destinations all across Europe, myself included.
In fact, I still reference Rick Steves videos and guides when preparing for my own trips to Europe. In many ways, Rick Steves is the original travel blogger.
These solo travel quotes are some of my personal favorites. If anybody from this list understands the value of travel, it's Rick Steves.
"Travel like Ghandi, with simple clothes, open eyes and an uncluttered mind."

Rick Steeves
"Travel is rich with learning opportunities, and the ultimate sourvenir is a broader perspective."

Rick Steves
"Ideally, travel broadens our perspectives personally, culturally, and politically. Suddenly, the palette with which we paint the story of our lives has more colors."

Rick Steves
"It seems that the most fearful people in our country are those who don't travel and are metaphorically barricaded in America. If we all stayed home and built more walls and fewer bridges between us and the rest of the world, eventually we would have something to actually be fearful of."

Rick Steves
"By day, Venice is a city of museums and churches, packed with great art. Linger over lunch, trying to crack a crustacean with weird legs and antennae. At night, when the hordes of day-trippers have gone, another Venice appears. Dance across a floodlit square. Glide in a gondola through quiet canals while music echoes across the water. Pretend it's Carnevale time, don a mask – or just a fresh shirt – and become someone else for a night."

Rick Steves
"Fear is for people who don't get out very much."

Rick Steves
"Travel is intensified living … and one of the last great sources of legal adventure."

Rick Steves
"I have a New Year's tradition. I lay all my travel dreams on the table, sort them out, prioritize, and begin the process of turning those dreams into reality."

Rick Steves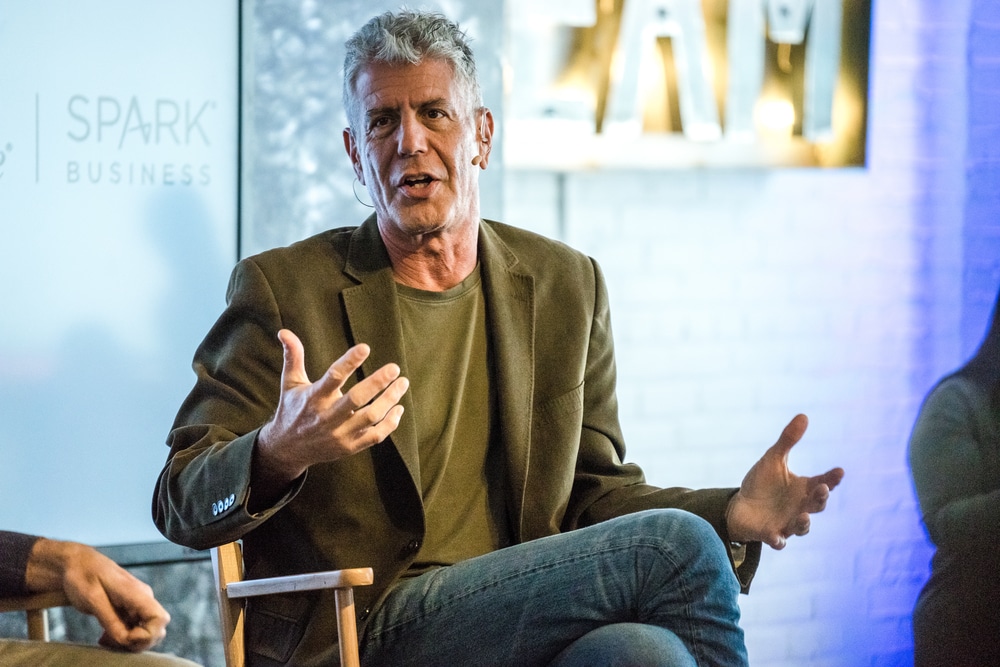 Anthony Bourdain – Chef, Author, Travel Documentarian
Anthony Bourdain was many things to many people. All I can tell you, is that his voice is missed by millions.
"If I'm an advocate for anything, it's to move. As far as you can, as much as you can. Across the ocean, or simply across the river. Walk in someone else's shoes or at least eat their food. It's a plus for everybody."

Anthony Bourdain
 "Travel is about the gorgeous feeling of teetering in the unknown."

Anthony Bourdain
 "As you move through this life and this world, you change things slightly; you leave marks behind, however small. And in return, life–and travel–leaves marks on you. Most of the time, those marks–on your body or on your heart–are beautiful. Often, though, they hurt."

Anthony Bourdain
"Without experimentation, a willingness to ask questions and try new things, we shall surely become static, repetitive, and moribund."

Anthony Bourdain
"You learn a lot about someone when you share a meal together."

Anthony Bourdain
"The journey is part of the experience — an expression of the seriousness of one's intent. One doesn't take the A train to Mecca."

Anthony Bourdain
"I'm a big believer in winging it. I'm a big believer that you're never going to find a perfect city travel experience or the perfect meal without a constant willingness to experience a bad one. Letting the happy accident happen is what a lot of vacation itineraries miss, I think, and I'm always trying to push people to allow those things to happen rather than stick to some rigid itinerary."

Anthony Bourdain
 "Travel isn't always pretty. It isn't always comfortable. Sometimes it hurts, it even breaks your heart. But that's OK. The journey changes you; it should change you. It leaves marks on your memory, on your consciousness, on your heart, and on your body. You take something with you. Hopefully, you leave something good behind."

Anthony Bourdain
"[When I die], I will decidedly not be regretting missed opportunities for a good time. My regrets will be more along the lines of a sad list of people hurt, people let down, assets wasted, and advantages squandered."

Anthony Bourdain
 "I learned a long time ago that trying to micromanage the perfect vacation is always a disaster. That leads to terrible times."

Anthony Bourdain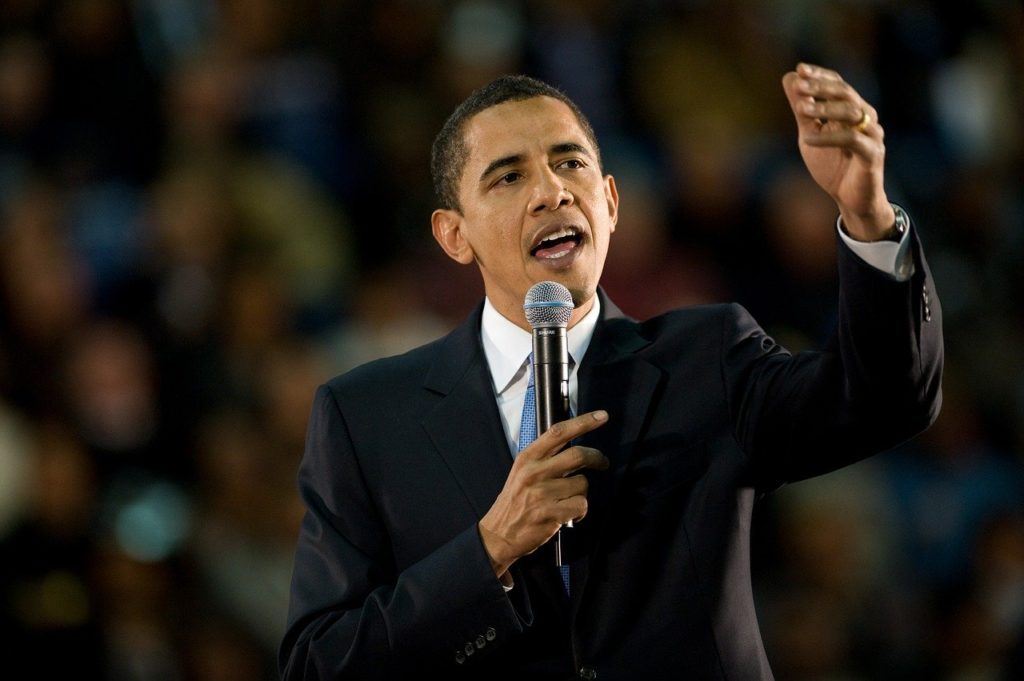 Barack Obama – Former President of the United States
Barack Obama needs no introduction from me, but I'm doing it anyway. He was the 44th President of the United States, a Nobel Peace Prize laureate, and Harvard Law graduate.
But more than all of these things, Barack Obama is one of the greatest orators of our generation, one who inspires and brings people together like no one else can.
There's something spectacular about seeing a place, experiencing a different culture, being exposed to new ideas. Travel makes you grow.

Barack Obama
"If you're walking down the right path and you're willing to keep walking, eventually you'll make progress."

Barack Obama
Travel also reminds us of what we share and what we have become – the ability for us to recognise ourselves in each other.

Barack Obama
Focussing your life solely on making a buck shows a certain poverty of ambition. It asks too little of yourself. Because it's only when you hitch your wagon to something larger than yourself that you realise your true potential."

Barack Obama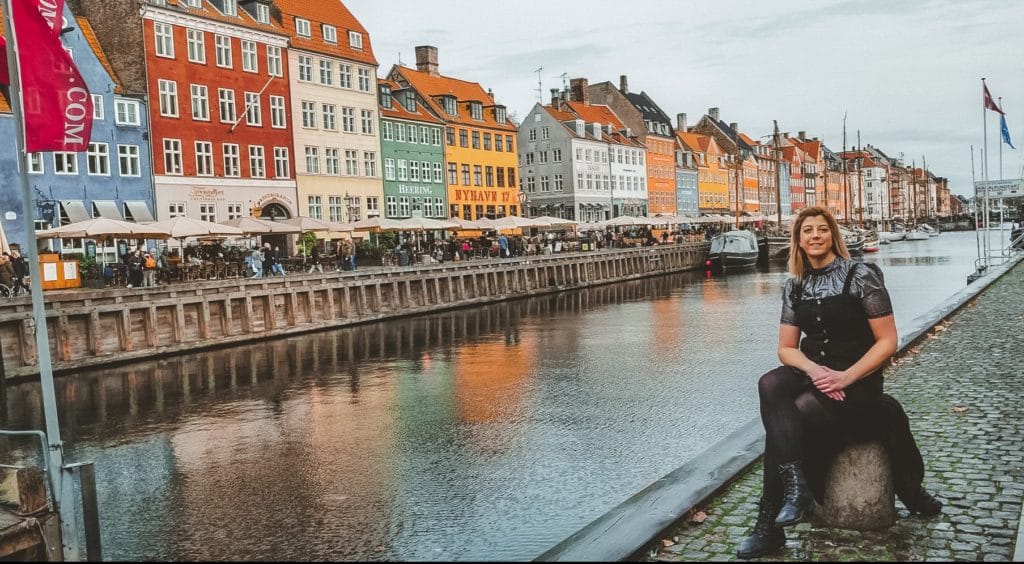 This last section of solo travel quotes features inspirational quotes about female travel and about travel in general from famous people throughout history.
The man who goes alone can start today; but (s)he who travels with another must wait till that other is ready."

Henry David Thoreau
Traveling solo does not always mean you're alone. Most often, you meet marvelous people along the way and make connections that last a lifetime."

Jacquiline Boone
Loving life is easy when you are abroad. Where no one knows you and you hold your life in your hands all alone, you are more master of yourself than at any other time"

Hannah Arendt
"To awaken quite alone in a strange town is one of the most pleasant sensations in the world. You are surrounded by adventure."

Freya Stark
There are better things ahead than any we leave behind."

C.S. Lewis
Solo travel not only pushes you out of your comfort zone, it also pushes you out of the zone of others expectations." 

Suzy Strutner
"It seemed an advantage to be traveling alone. Our responses to the world are crucially moulded by the company we keep, for we temper our curiosity to fit in with the expectations of others…Being closely observed by a companion can also inhibit our observation of others; then, too, we may become caught up in adjusting ourselves to the companion's questions and remarks, or feel the need to make ourselves seem more normal than is good for our curiosity." 

Alain de Botton
Never did the world make a queen of a girl who hides in houses and dreams without traveling." 

Roman Payne
The most alluring thing a woman can have is confidence."

Beyonce
I am never happier than when I am alone in a foreign city; it is as if I had become invisible."

Storm Jameson
For if every true love affair can feel like a journey to a foreign country, where you can't quite speak the language, and you don't know where you're going, and you're pulled ever deeper into the inviting darkness, every trip to a foreign country can be a love affair, where you're left puzzling over who you are and whom you've fallen in love with." 

Pico Iyer
Always go with the choice that scares you the most, because that's the one that is going to require the most from you."

Caroline Myss
I wondered why it was that places are so much lovelier when one is alone." 

Daphne du Maurier
Now more than ever do I realize that I will never be content with a sedentary life, that I will always be haunted by thoughts of a sun-drenched elsewhere."

Isabelle Eberhardt
Begin doing what you want to do now. We are not living in eternity. We have only this moment, sparkling like a star in our hand – and melting like a snowflake. Let us use it before it is too late."

Marie Beynon Ray
I have no regrets at all. None. I consider myself to be the luckiest old broad on two feet."

Betty White
Always speak your mind, and be bold, and be obnoxious and do whatever you want and don't let anyone tell you to stop it."

Chelsea Handler
The success of every woman should be the inspiration to another. We should raise each other up. Make sure you're very courageous: be strong, be extremely kind, and above all be humble."

Serena Williams
I love to see a young girl go out and grab the world by the lapels. Life's a bitch. You've got to go out and kick ass."

Maya Angelou
If you find yourself drawn to an event against all logic, go. The universe is telling you something."

Gloria Steinem
To travel is worth any cost or sacrifice."

Elizabeth Gilbert
Don't ever make decisions based on fear. Make decisions based on hope and possibility. Make decisions based on what should happen, not what shouldn't."

Michelle Obama
I hope you've enjoyed this post of my favorite solo travel quotes and that you've found it inspiring enough to book that trip you're been dreaming about. If you enjoyed this post please consider sharing. It really helps me a lot. Thank you for reading.
Book Your Trip
Find the best flight deals by using Google Flights, then book direct with the airline. This is the search engine I use to compare flights and prices before booking my own trips.

BOOK YOUR ACCOMODATION
I recommend searching for hotels through Booking.com to compare hotels on amenities, location, and price. If you are a member of a hotel's rewards program, always book direct with the hotel. If you are not loyal to a specific hotel brand, using Booking.com for the best price.

TRAVEL INSURANCE
Travel insurance is more important than ever. For just a few dollars a day you can protect yourself and your trip. I personally use World Nomads, but whomever you choose, don't skip out on travel insurance. It can literally save you thousands of dollars.


Want to save it? Pin it.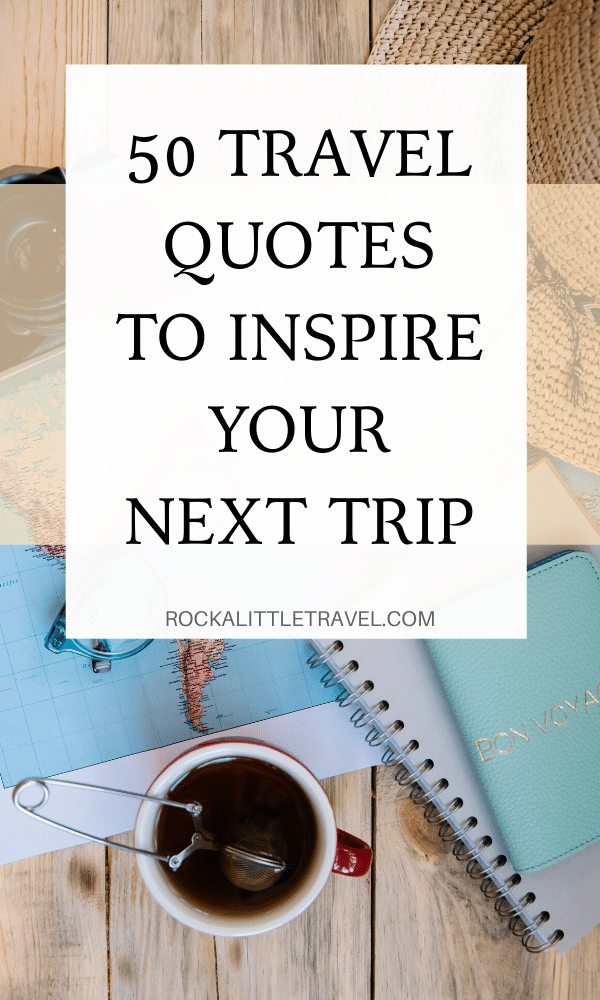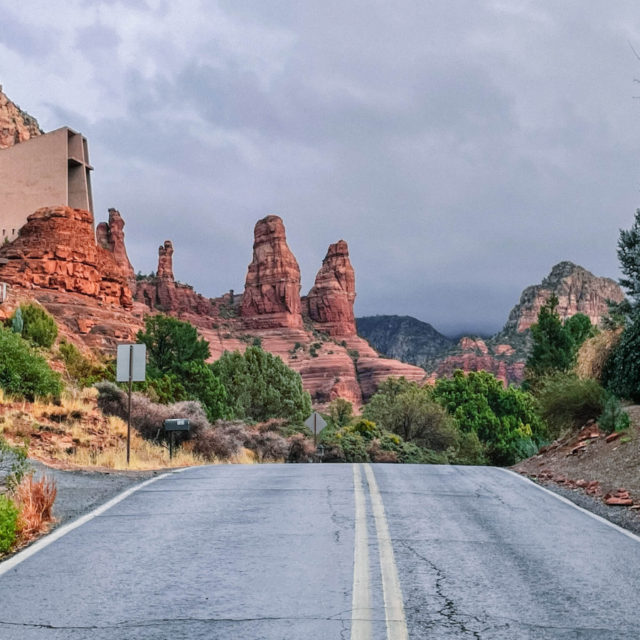 If you're looking for some adventure on your Phoenix to Sedona road trip, this post will guide you to all the best stops along the …
The best day trips from Merida will take you all over Mexico's vibrant Yucatan Peninsula. From the Yucatan's white sandy beaches to its abundance of …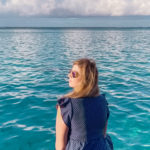 Eden Fite
Part-time Traveler | Dog Lover | Avoider of Crowds
I help busy people find creative ways to travel more.