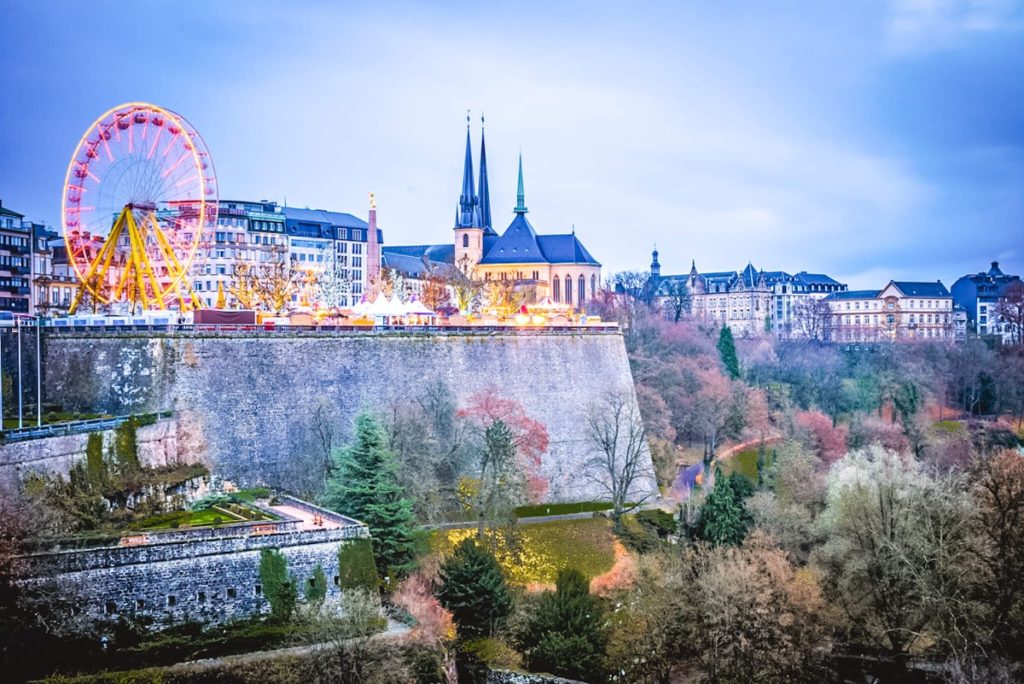 The Luxembourg Christmas Market is a must visit destination when spending Christmas in Luxembourg City during the holiday season.
This festive holiday market is spead throughout the city and offers numerous opportunities for shopping, dining, drinking, playing and more. You can enjoy all kinds of activities intended to get you in the holiday spirit.
I visited the Luxembourg City Christmas Market unexpectedly during my visit to Luxembourg City last year, and what a happy accident that was. Once you get there you'll see what I mean.
I put together this Ultimate Guide to the Luxembourg Christmas Market to help you plan a visit of your own. I know you'll love it as much as I did.
Start by grabbing yourself a warm cup of Mulled Wine and let's get going.
The Luxembourg Christmas Market has been cancelled for 2020.
Your Ultimate Guide to the Luxembourg Christmas Market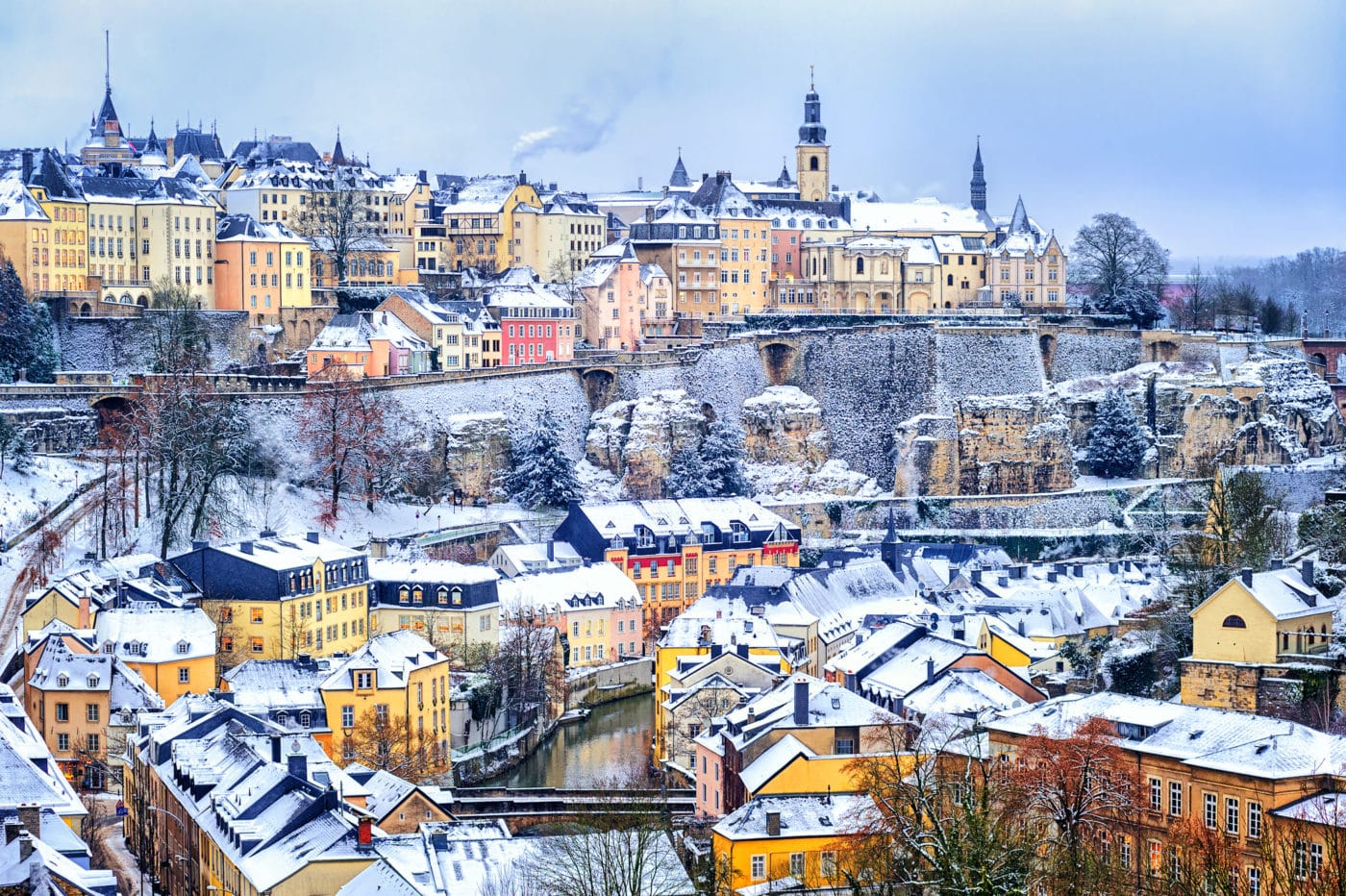 This Ultimate Guide to the Luxembourg Christmas Market will help you navigate the city when visiting during the holidays in November and December.
The Christmas markets are a really fun way to enjoy the city and also get a taste of the local culture. One of my favorite things about Luxembourg City is that it's so walkable, so if you have the time, be sure you to visit all three sections of the Luxembourg Christmas Market.
If this is your first Christmas market, prepare yourself for an incredible time and some beautiful Christmas decorations. Also be sure to browse the many chalets for some unique and local gift ideas for friends and family back home.
Luxembourg Christmas Market 2020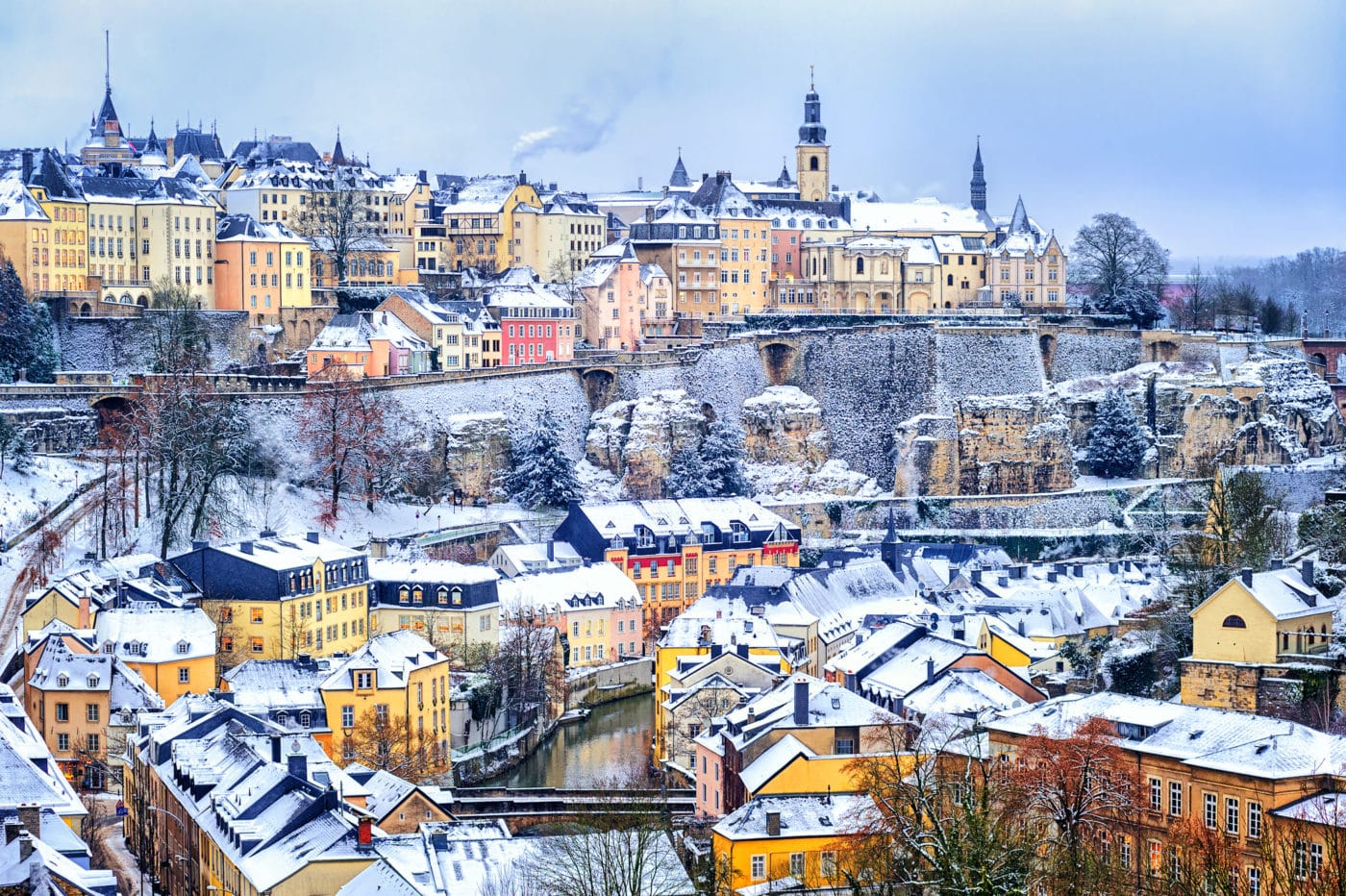 The Luxembourg Christmas Market has been cancelled for 2020.
Where is the Luxembourg Christmas Market?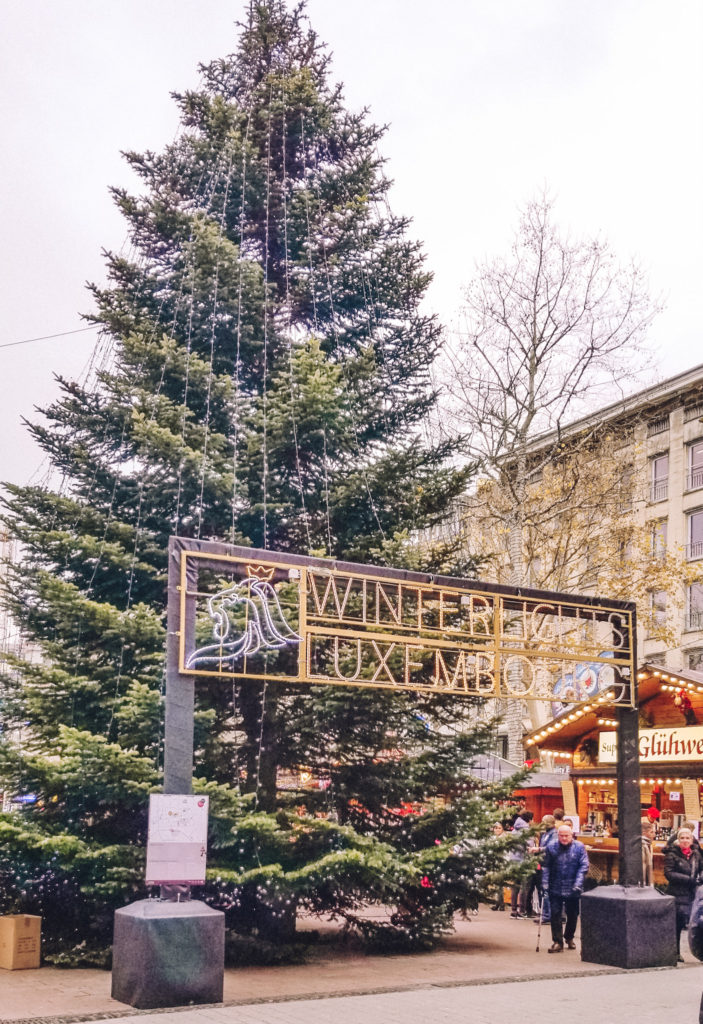 The Luxembourg Christmas Market is located in three separate sections of Luxembourg City. Each section has its own atmosphere and offerings.
Here is a brief description of what you can expect in each of the three Luxembourg Christmas Markets:
Place de la Constitution: This is the spot for all the fun carnival rides. You'll also find a couple dozen chalets selling snacks and holiday gifts.
Place Guillaume II: This is where you'll find all the good food and drinks. If you're looking for the perfect place to have lunch or dinner, this is it. This is also where you'll find the ice skating rink.
Place d' Armes: Here you'll find live performances, snacks, and holiday shopping.
From mid November to mid December there are also chalets located at the Grand Rue, or Roude Pëtz. These chalets donate profits from any sales to charity.
Each of these markets is located within walking distance of each other in the city center. You'll definitely want to visit them all during your visit.
When can I visit?
The Luxembourg Christmas Market is open from November 20, 2020 to January 3, 2021.
The Christmas market is open daily during the following hours:
Sunday through Thursday from 11:00 a.m. to 9:00 p.m.
Friday and Saturday from 11:00 a.m. to 10:00 p.m.
The markets will be closed on Christmas Eve and Christmas Day.
The markets are less busy during the day, so arrive early if you're looking to get photos of the event or avoid the crowds.
Day time is also a good time to get in your holiday shopping. You'll have more space at the various chalets and can ask questions or chat with the sellers if you'd like to.
If you prefer a more lively atmoshpere, plan to arrive after 6:00 p.m. This is when the locals start to arrive with their friends and families for dinner and drinks.
Nighttime is also a fun to be at the Christmas market because all the holiday lights are on, including on the carnival rides and ice skaing rink.
Things to do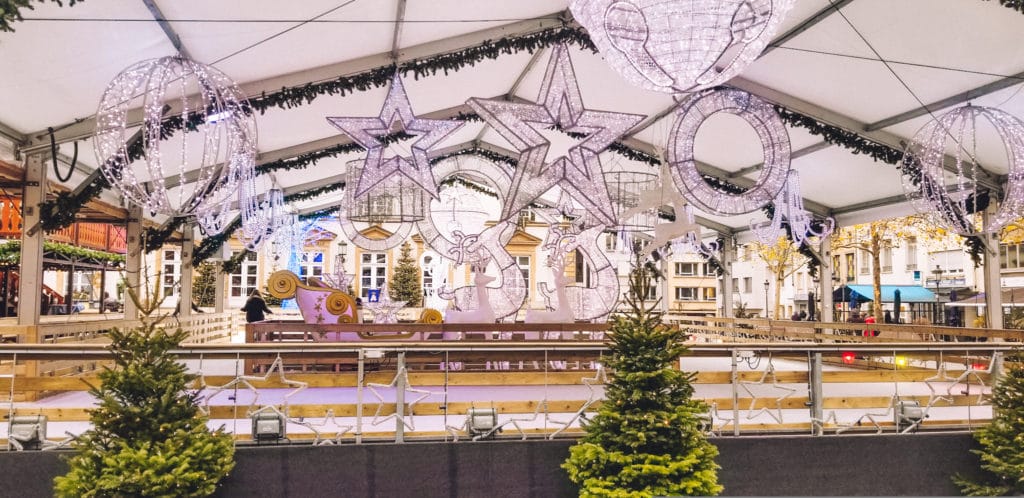 The Luxembourg Christmas Market is a popular destination for locals during the holiday season. It's the perfect place to get together with friends and family, do some shopping, grab some drinks, or enjoy lunch or dinner.
For kids, there are carnival rides and an ice skating rink.
In the evenings on weekends, you'll find a rather lively atmoshpere with live music, food and drinks. The food and drink chalets would make a good place to meet up with friends before heading out for cocktails on around the city.
What to eat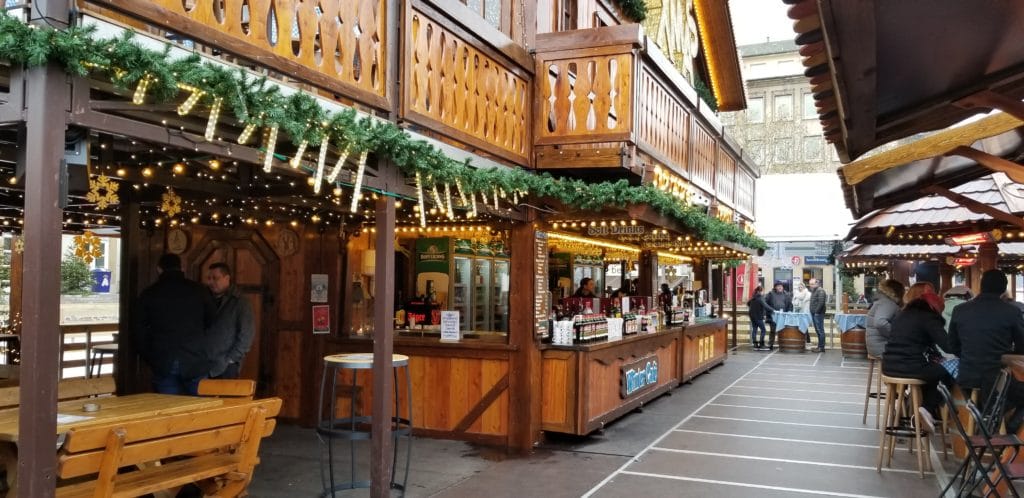 There are tons of delicious and traditional Christmas foods and drinks at the Luxembourg City Christmas markets. You'll find the largest variety of food options at the Place Guillaume II market in the city center and old town area.
Below are just a few examples of the type of food and drinks you'll get to choose from during your visit.
German sausages
Currywurst
Crepes
Potato pancakes
Hot chocolate
Mulled wine
Craft beers
Definitely have at least one meal at the Christmas market, and definitely try the mulled wine.
I hope you've enjoyed this Ultimate Guide to the Luxembourg Christmas Market. If you would like to support this blog, please consider sharing this post. Thanks for reading.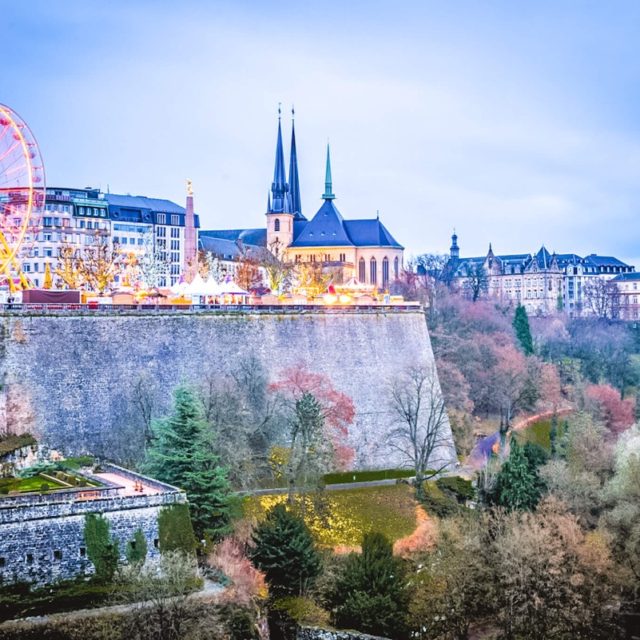 Photo by Sabino Parente The Luxembourg Christmas Market is a must visit destination when spending Christmas in Luxembourg City during the holiday season. This festive holiday …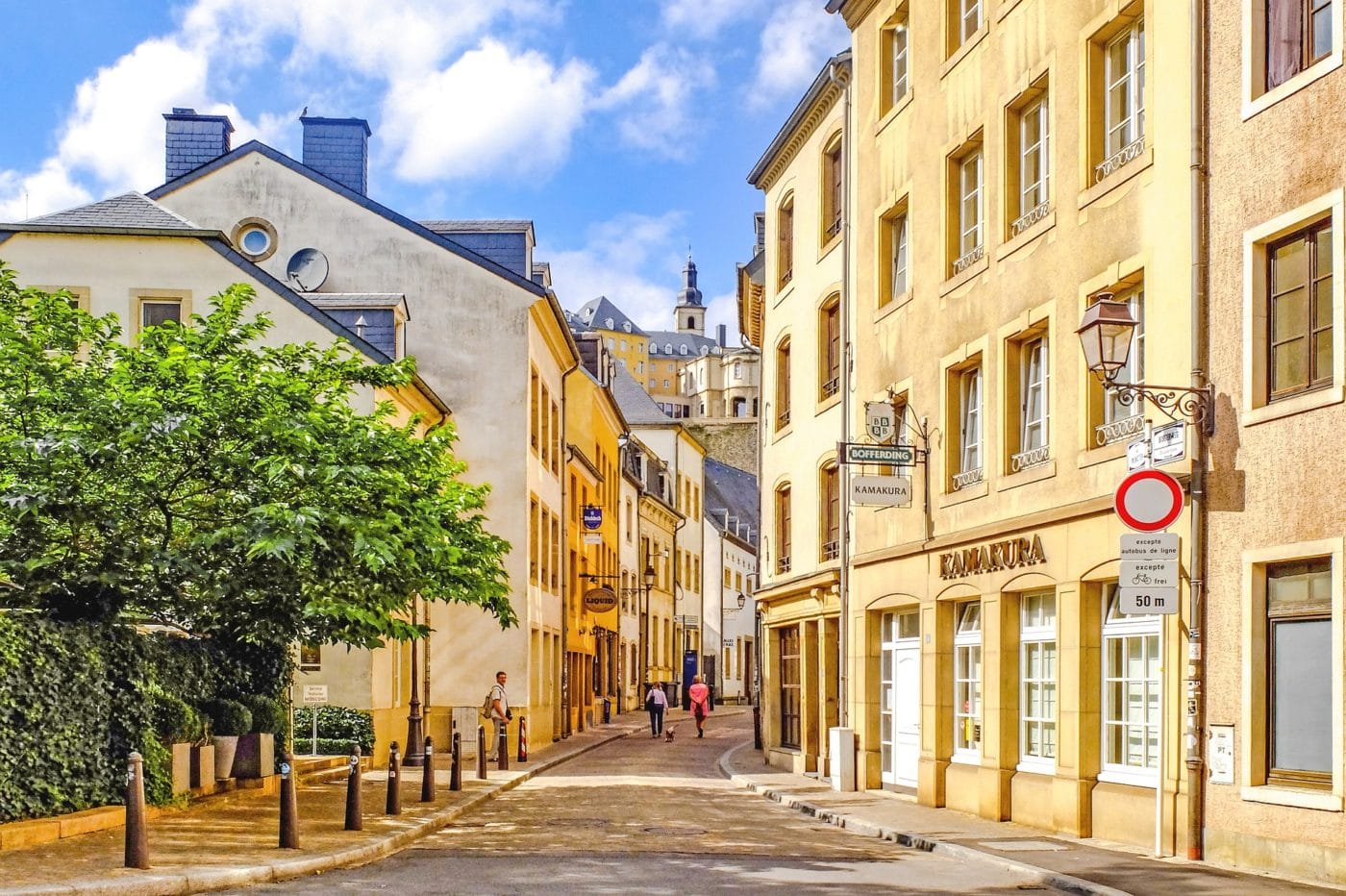 Photo by DJ Edj Looking for the best AirBnB in Luxembourg City? If so, this post will help you narrow down your search. I put together …
Book Your Trip
Find the best flight deals by using SkyScanner. This is the search engine I use to compare flights and prices before booking my own trips.

BOOK YOUR ACCOMODATION
I recommend searching for hotels through Booking.com to compare hotels on amenities, location, and price. If you are a member of a hotel's rewards program, always book direct with the hotel. If you are not loyal to a specific hotel brand, using Booking.com for the best price.

TRAVEL INSURANCE
Travel insurance is more important than ever. For just a few dollars a day you can protect yourself and your trip. I personally use World Nomads, but whomever you choose, don't skip out on travel insurance. It can literally save you thousands of dollars.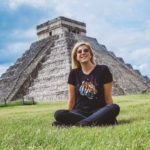 Eden Fite
Part-time Traveler | Dog Lover | Avoider of Crowds
I help busy people find creative ways to travel more.
Disclosure: Please note that some of the links on this page may be affiliate links, and at no additional cost to you, I earn a commission if you make a purchase. I recommend only products and companies I use and the income goes to supporting this site.