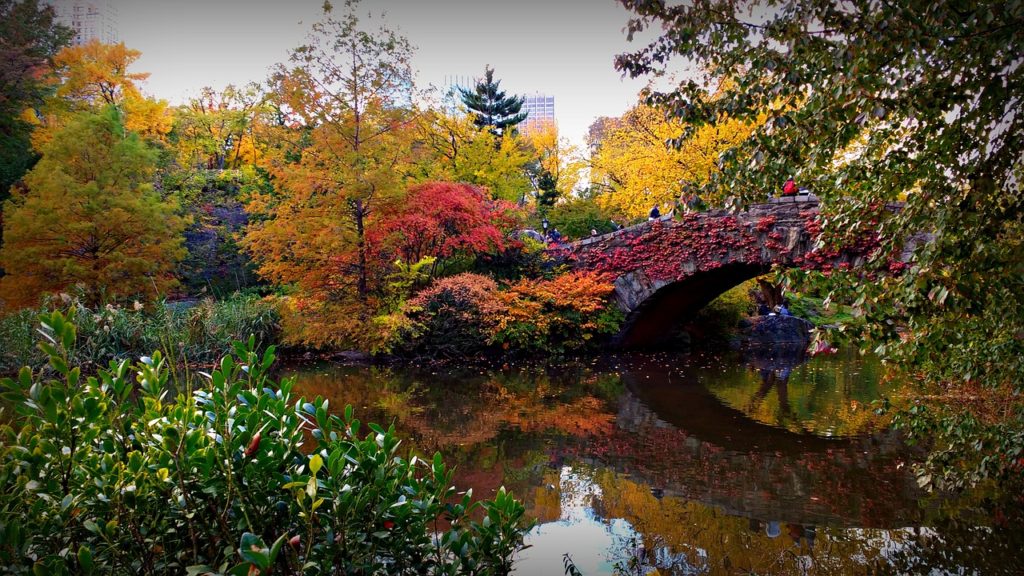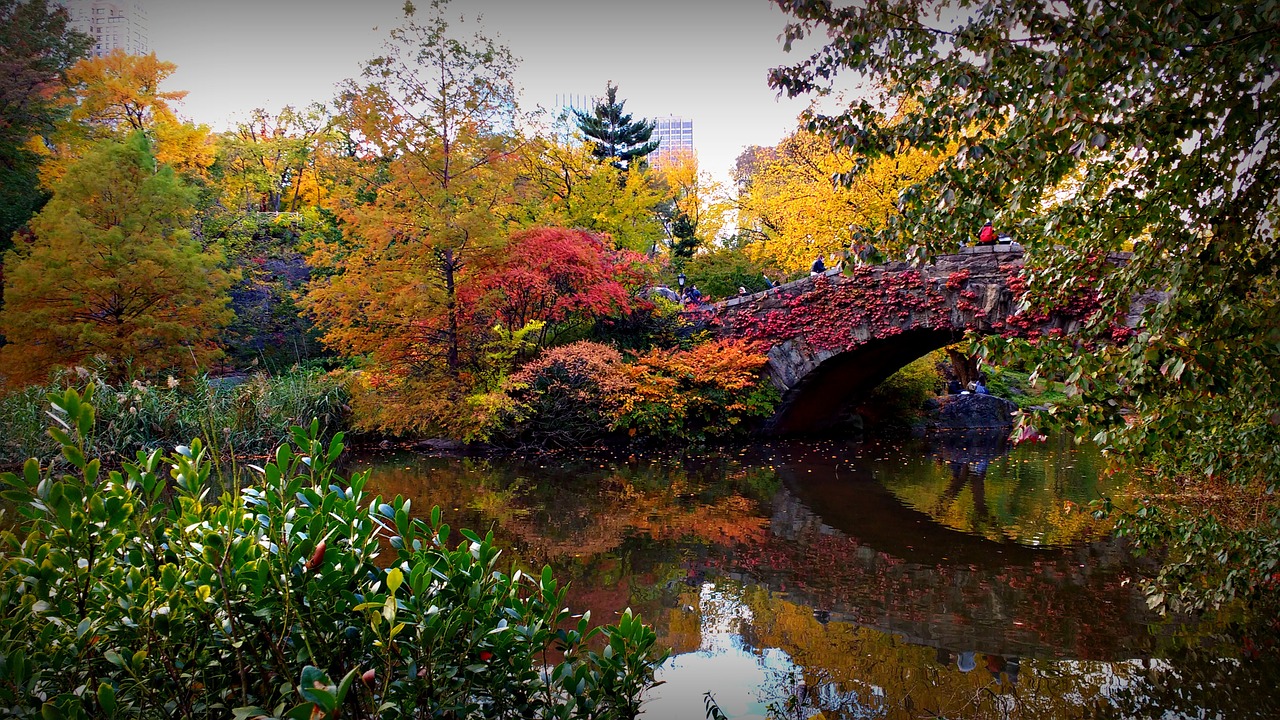 Looking for the best October holiday destinations? You're in luck. I've put together this list of super fun October getaway ideas just for you.
This list includes ideas for fun fall city breaks, warm beaches, and even national parks.
Plus, I include plenty of options where you can see beautiful fall colors in destinations around the world.
Hopefully, one of these ideas will inspire your next vacation.
Here are my top destinations for October holiday travel.
October Holiday Destinations
1. New York City
If you're looking to visit a traditionally expensive city at a more affordable time, head to New York City in October.
Planning your visit to NYC in the fall will land you right in between this trendy city's peak tourist seasons in summer and winter.
As expected, you'll also find lighter crowds at all the major tourist attractions. You should be able to find good hotel deals during this time of year as well.
I would still start the search early though Also, keep in mind that NYC hotels are notoriously expensive, so even with the discounted fall rates, you will still pay a high price to stay in desirable areas of the city. 
When planning your itinerary for your New York City visit, be sure to schedule in some time for a bike ride through Central Park.
The leaves on the trees will be turning this time of year, so a ride through the park will be the perfect way to see all the fall colors. 
If you happen to be in NYC for Halloween, consider attending, or participating in, the annual Village Halloween Parade. The parade takes place on Halloween night, which is October 31, 2019.
It will begin at 7:00 p.m. and end at approximately 10:30 p.m. If you plan to be in costume for the event, you can even participate by walking in the parade. 
If parades are not your thing, not to worry. There are endless parties and events held all around the city in the days leading up to Halloween. There's bound to be something fun for just about everyone.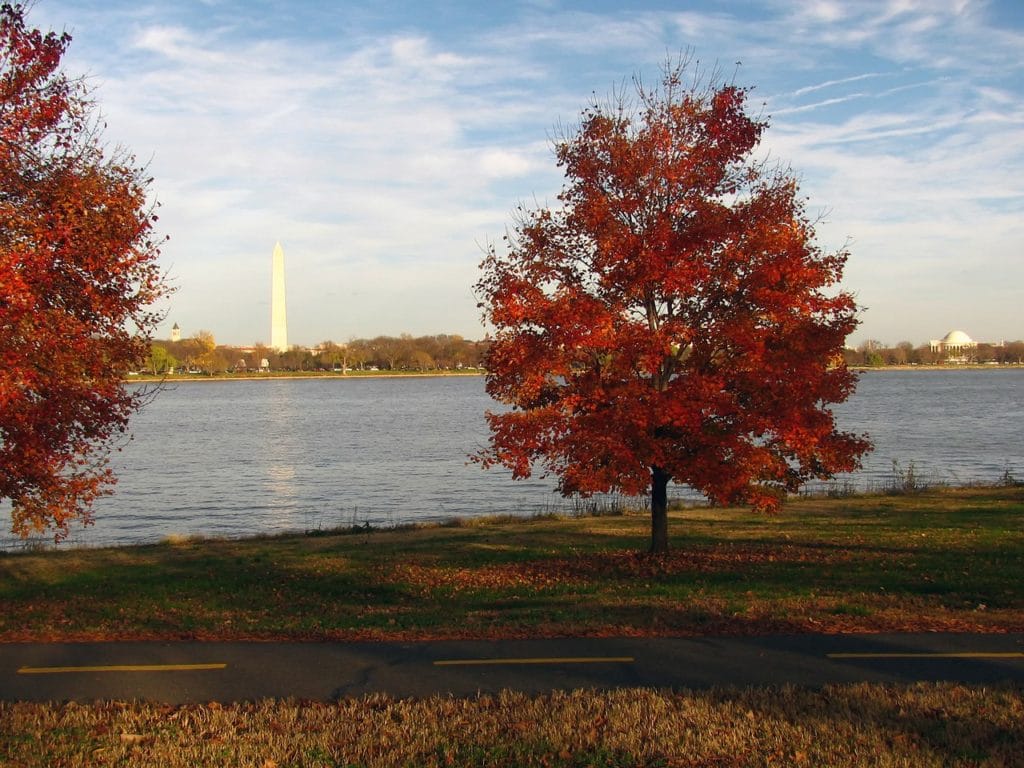 2. Washington D.C.
Washington D.C. makes a perfect east coast option from this list of October holiday destinations. There are so many museums, historical sites, and buildings to visit here, you'll never run out of things to see or do. 
Weather in DC will be chilly this time of year so bring a warm jacket. But if you're willing to put up with the colder weather, you'll be rewarded with lower hotel prices and lighter crowds.
Take advantage of the affordable hotel rates and stay near the National Mall if you can. This will put you within walking distance to most major attractions in the city.
Plus, the National Mall makes a great spot for a peaceful walk in the evening after dinner. Many of the monuments will be lit up and you'll have the place mostly to yourself. 
Any trip to Washington D.C. should also include a stop in a few of the Smithsonian Museums. There are 17 museums in total as part of the Smithsonian, covering topics from history, art, science, and culture.
Some of these museums are considered the best in the world, so if you've never been, be sure to take some time to visit them. As an added bonus, admission to most of the museums is free. 
After you've visited the museums you can head over to the Washington Monument and Lincoln Memorial. Both are excellent locations for photographs and to learn more about important events in U.S. history.
From the Washington Monument, it's about a 20-minute walk to the White House, but you can always take an Uber or the bus as well. Capital Hill is also a short ride away from both the White House and National Mall. 
What's perfect about a trip to Washington D.C. is that everything is located in one area of the city making it an ideal location for shorter getaways if necessary.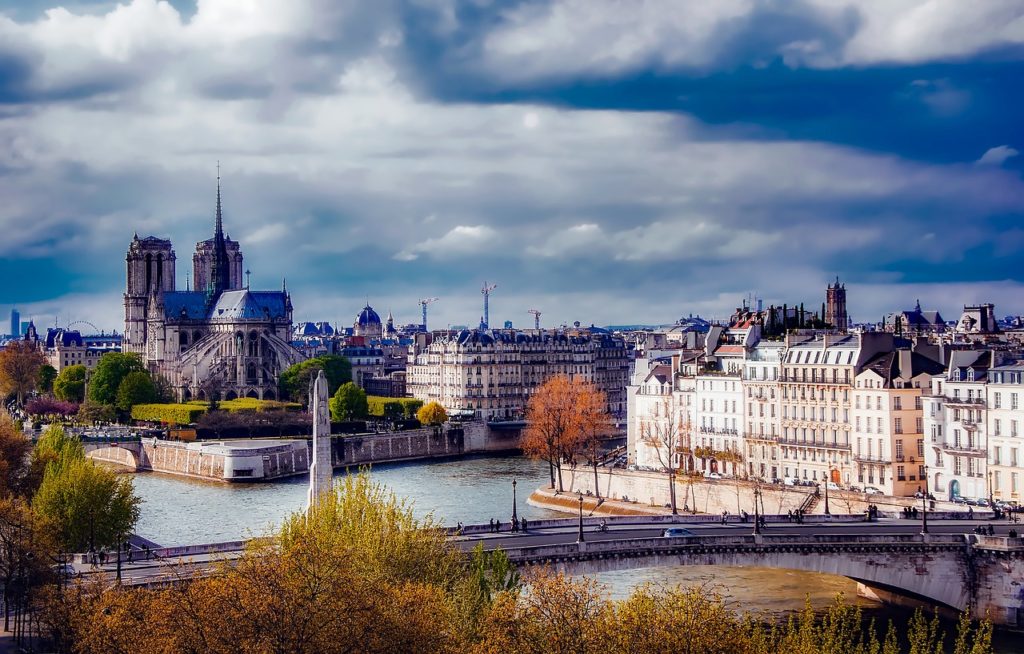 3. Paris, France
Paris is one of my own favorite October holiday destinations. I've been to the city twice now in the fall and will be returning once again this year. Paris is lovely in October and you'll often find yourself alone at some of the city"s biggest attractions, especially if you arrive on the early side.
Much like New York City and London, you'll find hotel prices are quite high. However, you will get a price break for traveling in October as prices tend to come down a bit this time of year.
Take advantage of the lower prices and stay as close to the action as you can afford. Paris is a great city to explore on foot if you can. 
If visiting Paris in October, now is the time to hit up all the super touristy destinations like the Sacre Coeur, the Louvre, and of course, the Eiffel Tower.
Make your reservations early for the Louvre and Eiffel Tower as you always would, but crowds are going to be much lighter now than they would during the busy summer months.
You should have no problem securing reservations for most of these attractions, as long as you book at least a month in advance.
If you're at all excited to visit the Louvre, you'll definitely want to make your reservation for the evening. Your visit will be quieter and much more enjoyable, trust me. 
October is a great time to explore the city's Montmartre neighborhood if you've never been. This is where you will find the Sacre Coeur on a hilltop overlooking the city.
The streets in the Montmartre neighborhood surrounding the Sacre Coeur are beautiful and walkable, albeit quite hilly. You'll find the tree-lined streets perfect for a morning or afternoon walk. 
In the evening, get out there and check out the Paris nightlife scene. There are so many fantastic restaurants and bars here, it would take years to experience them all. Don't worry though, you can always come back for more.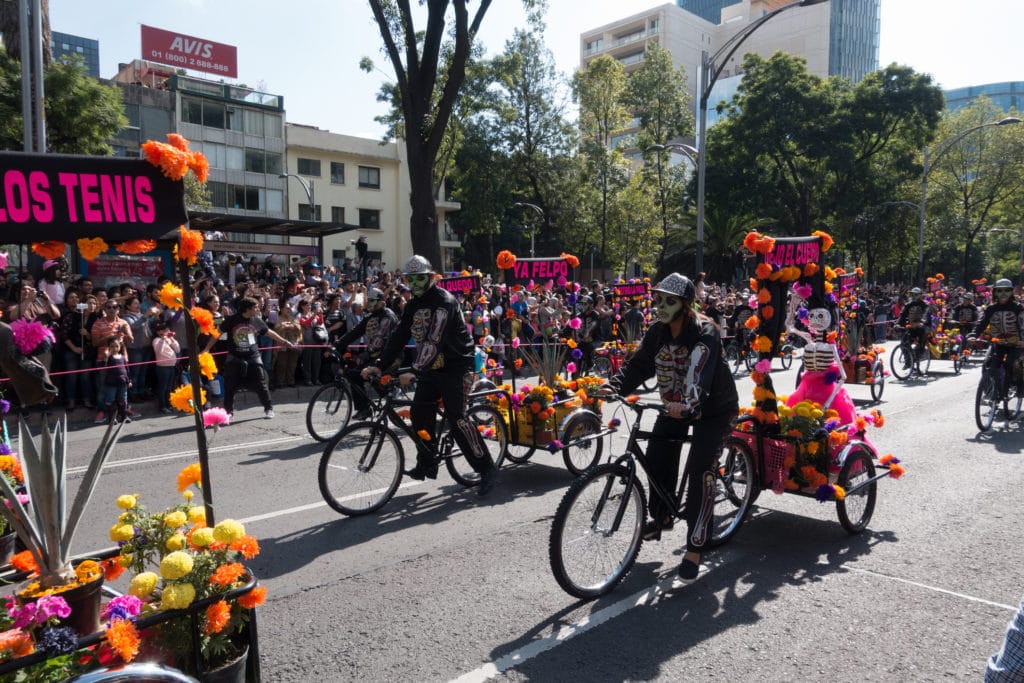 4. Mexico
Mexico happens to be one of my favorite destinations any time of year, but it's especially fun in October.
Like most places, summer crowds have dissipated and the average temperature is mild.
Since Mexico can get so hot in summer, the cooler fall season is a far more comfortable time to visit.
If you're into trying great food when you travel, you'll be happy to know Mexico has some incredible offerings, whether you're into five star dining, local eateries, or street food.
If you've never been to Mexico before, I encourage you to spend a few days in Mexico City going to the musuems, visiting historical landmarks, and enjoying the nighlife.
Once you've spent a few days in Mexico City, head down to Oaxaca for a more local experience.
There are so many things to do in Oaxaca, especially for those looking to immerse themselves in the local culture and try some fantastic food.
if you're visiting Mexico towards the end of October or early November you're in for a special treat.
Over the past 4 years, Mexico City has been holding an annual Dia de Los Muertos or Day of the Dead parade.
The parade features elaborate costumes, floats, and music related to the Dia de Los Muertos celebration that takes place annually the first week of November. 
If you'd like to really experience Dia de Los Muertos in Mexico, spend the first few days of November in Oaxaca.
The city offers some truly unique events around the city for both locals and visitors. Just book your accomodations early, rooms will sell out.
If you prefer a beach vacation, make your way south of Oaxaca to the town of Huatulco.
Huatulco is located on Mexico's southern Pacific coast. You'll get to experience warm weather, nice beaches, affordable beach resorts, and excellent food.
What's great about Huatulco is that it's not really on the tourist radar yet, so prices are low and crowds are non-existent. Though I'm sure this won't last much longer.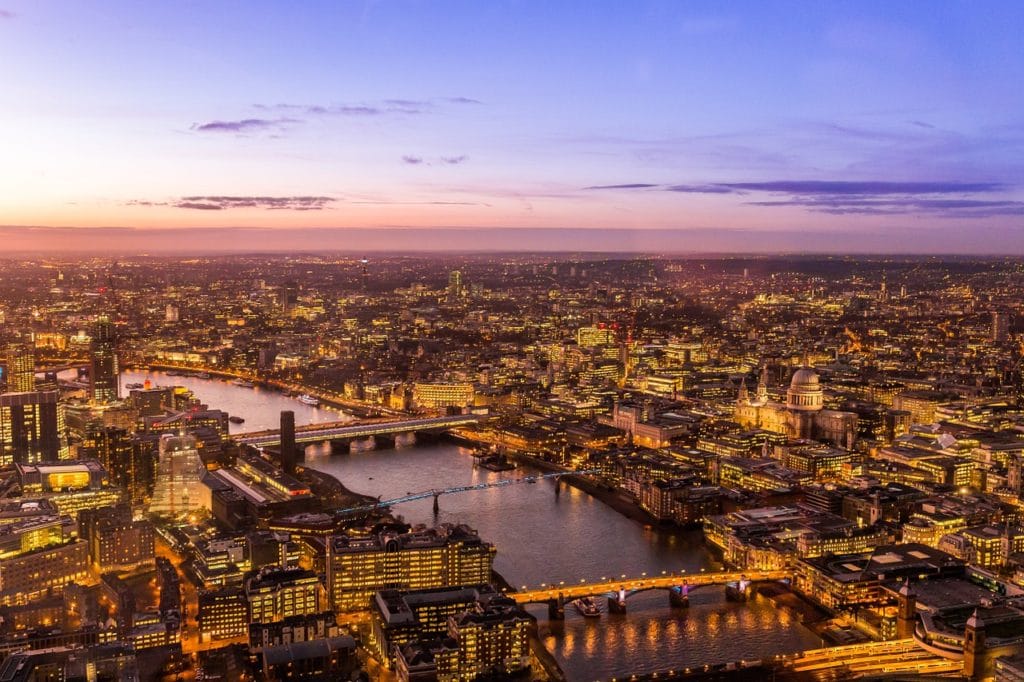 5. London, England
Another one of my favorite October holiday destinations is London, England. The biggest reason I recommend London in October is that you'll find outstanding airfare deals from the United States to London.
These airfare deals or special offers can be found departing from both coasts and are the perfect excuse for a quick holiday in Europe. 
Temperatures in London are going to be between 50 to 60 degrees on average, so bring a warm coat and you'll be just fine.
Try to take advantage of lower hotel prices this time of year to book a room closer to the city center and be near the action. Though if you'd like to pay less for your hotel, you can always take the trains as well. 
While you're in London, don't miss the opportunity to visit the city's many parks and open spaces. The leaves will be turning this time of year so get outside to enjoy the beautiful fall colors. 
October in London also brings with it both Halloween and Oktoberfest. You can celebrate Halloween at themed events at the Tower of London, Kensington Palace or Hampton Court Palace.
There are also several scary ghost tours taking you to different haunted destinations across the city. In the evening, there are themed parties and events at many of the city's venues and bars. 
If you'd like to experience Oktoberfest in London, you'll be happy to know you can do that too.  The city puts up massive tents at 3 separate locations around the city. They serve beer and Bavarian food, along with live music and entertainment.
The event runs from the beginning of October through the middle of November. Admission is free on Thursdays and Sundays. 
In addition to all the special events in London in October, you can also visit the traditional London attractions as well. The majority of which should be a bit less crowded this time of year.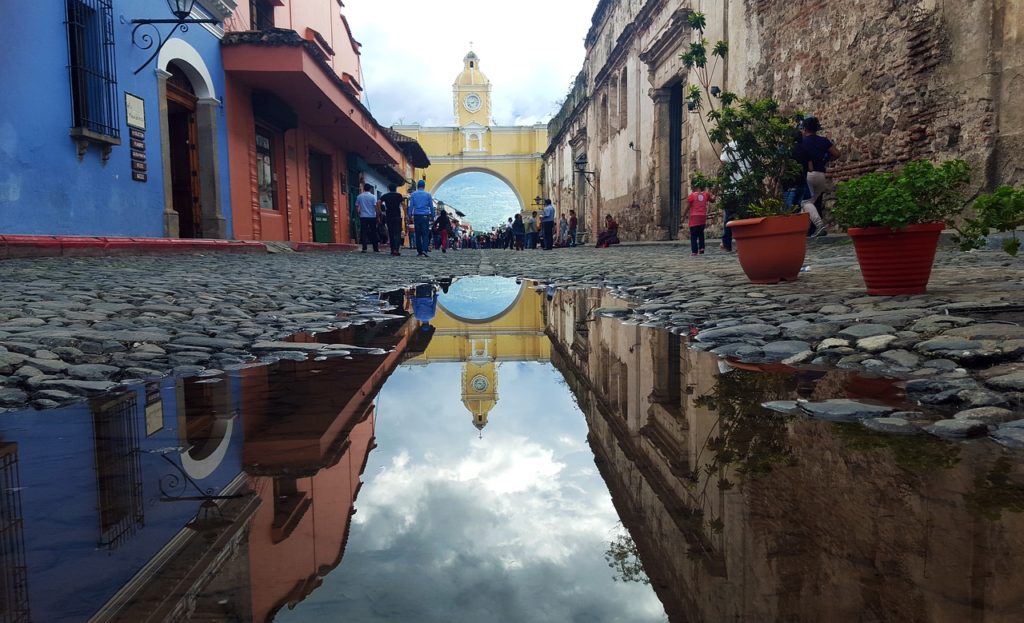 6. Antigua, Guatemala
For one of the most affordable October holiday destinations, consider a trip to Central America to explore beautiful Antigua, Guatemala. While it is still part of the rainy season here, October marks the end of it.
In addition, when it rains in Guatemala, you will typically experience short afternoon showers, not full rainy days. So you'll still have plenty of time to do all the things you came here for. Temperatures in Guatemala are fairly mild year-round and will average from the mid-60s to mid-70s. 
Since you'll be visiting at the tail end of the rainy season, you'll have little competition for hotels and tours, both of which can be found for an affordable price. Take advantage of this opportunity and book the nicer boutique hotels if you can.
When making plans to visit Guatemala, I recommend staying at least 3 days in Antigua. You can explore the majority of the city on foot in a single day, but there are many unique places to stop and look around. 
Be sure to visit the famous Arco de Santa Catalina (pictured above). If you're looking for good pictures at this location, get up early to get some nice photos without cars or people in them.
I was out the door of my hotel room at 6:00 a.m. and had about 10 minutes to myself before people were out and about. 
Also, be sure to stop by the historic Casa Santo Domingo Hotel. It's a great place to stay if you can, but it's also just worth a visit as well. The hotel was a former convent and the hotel and grounds are just beautiful. There are also several museums on the property that should not be missed. 
Antigua is also quite popular for its Spanish language schools. If you've been looking to learn Spanish in an immersion setting, this is a great place to do it. Since you're visiting outside of the peak tourist season, you will likely get a good deal on these classes as well.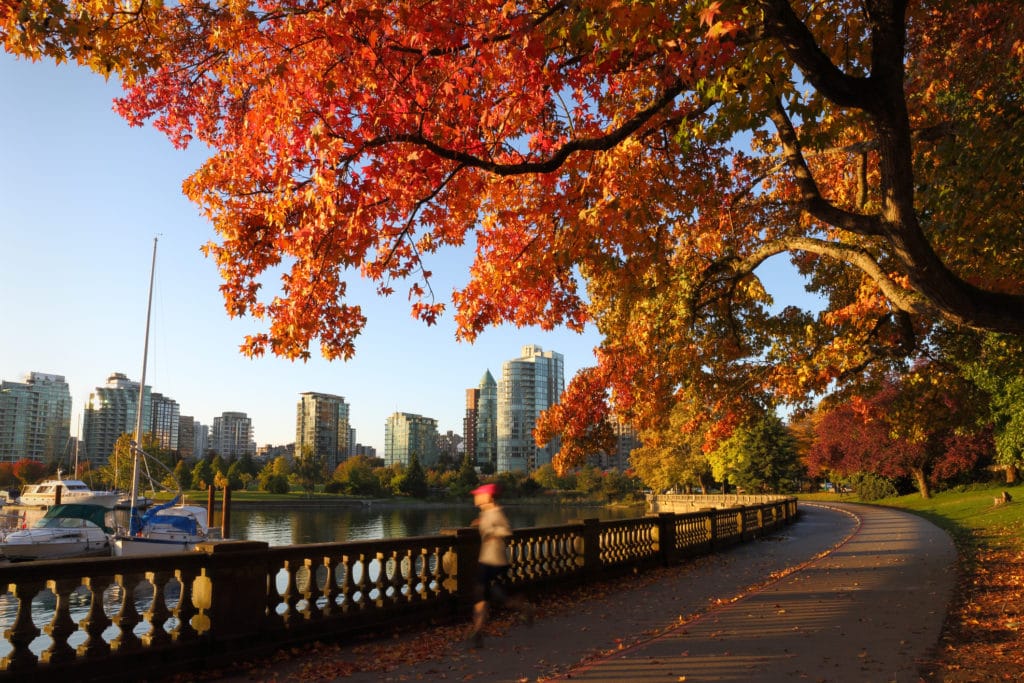 7. Vancouver, Canada
Vancouver is a beautiful city to visit any time of year. But if you'd like to get outdoors and experience some incredible fall weather, plan your visit for October.
You'll see hotel prices in Vancouver about half of what they go for in the summer. So your October visit comes with some incredible savings.
With the lower price tag comes much cooler fall temperatures. You can expect highs in October to be around 50 degrees, so pack a warm jacket and be prepared to layer. 
Regardless of the cold weather, Vancouver is such a fun city to explore. In the evenings you can check out excellent restaurants and bars in the city's various trendy neighborhoods. uring the day you'll want to get outside.
Plan a full day to explore Canada Place along the waterfront, the Capilano Suspension Bridge, and Lighthouse Park. If you're really feeling adventurous, you can tackle the Sea to Sky Highway Road Trip from Vancouver to Whistler.
This can get to Whistler and back with plenty of time in just one day, so there's no need to change hotels. 
Regardless of the cold weather, Vancouver is such a fun city to explore. In the evenings you can check out excellent restaurants and bars in the city's various trendy neighborhoods. During the day you'll want to get outside.
Plan for a full day to explore Canada Place along the waterfront, the Capilano Suspension Bridge Park, and Lighthouse Park.
I recommend taking another full day to explore Vancouver's impressive Stanley Park. The park spans about 1.5 square miles and is surrounded by water on three sides.
There is a popular path along the sea wall used by runners and cyclists. The paved path stretches for over 17 miles and offers stunning views of the surrounding city, mountains, and bays. 
In addition to the popular sea wall path, Stanley Park has a lake, totem poles, hiking trails, a small train, and even an aquarium. It's a beautiful city park and makes a perfect way to spend an afternoon. 
After your day at the park, be sure to try some Poutine at as many places as you can before your trip is over.  I'm not a big french fry person myself, but I absolutely loved the Poutine. I think you will too.
If you're really feeling extra adventurous and have an extra day to spare, you can tackle the Sea to Sky Highway Road Trip from Vancouver to Whistler.
You can do the whole road trip in just one day. Plus you'll see amazing viewpoints, bays, mountains, and even get to ride a gondola.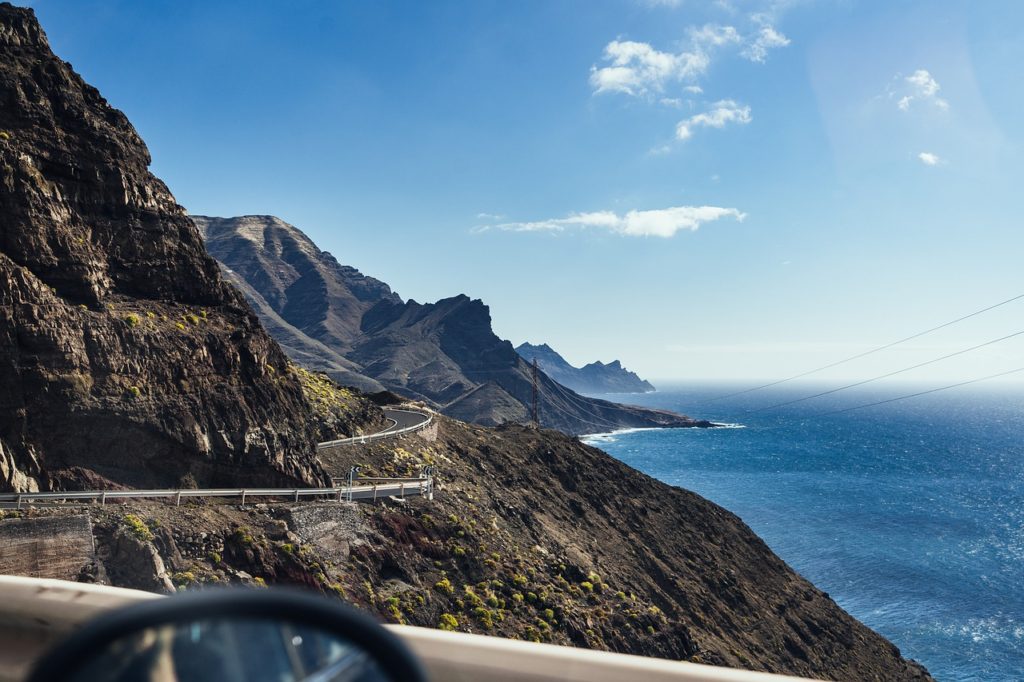 8. Canary Islands, Spain
If you've ever wanted to visit the Canary Islands, October may be the perfect time to do so. October falls in the shoulder season for the Canary Islands, so you'll still have great beach weather, but with much lighter crowds.
High temperatures average around 78 degrees and there are typically fewer than 2 days of rainfall during the entire month. 
In addition to the good weather and light crowds, you'll also find lower hotel and airfare prices this time of year. As always, be sure to start looking early to secure the best deals. 
The Canary Islands are known as a beach destination, so plan to spend plenty of time in the water and on the sand. In between your beach days, you can visit one of the island chain's national parks.
Parque Nacional del Teide is found on the largest island of Tenerife. The park covers over 75 square miles of the island and is home to the 3rd largest volcano in the world. 
If you're on the island of La Palma, you can also visit Caldera de Taburiente National Park, which is famous for hiking. The island's many trails will take you along volcanic peaks, streams, and waterfalls. 
Besides all the outdoor and water activities, you'll also be able to enjoy delicious meals from some of the island's many popular restaurants. The Canary Islands are known for their fresh seafood and local wines.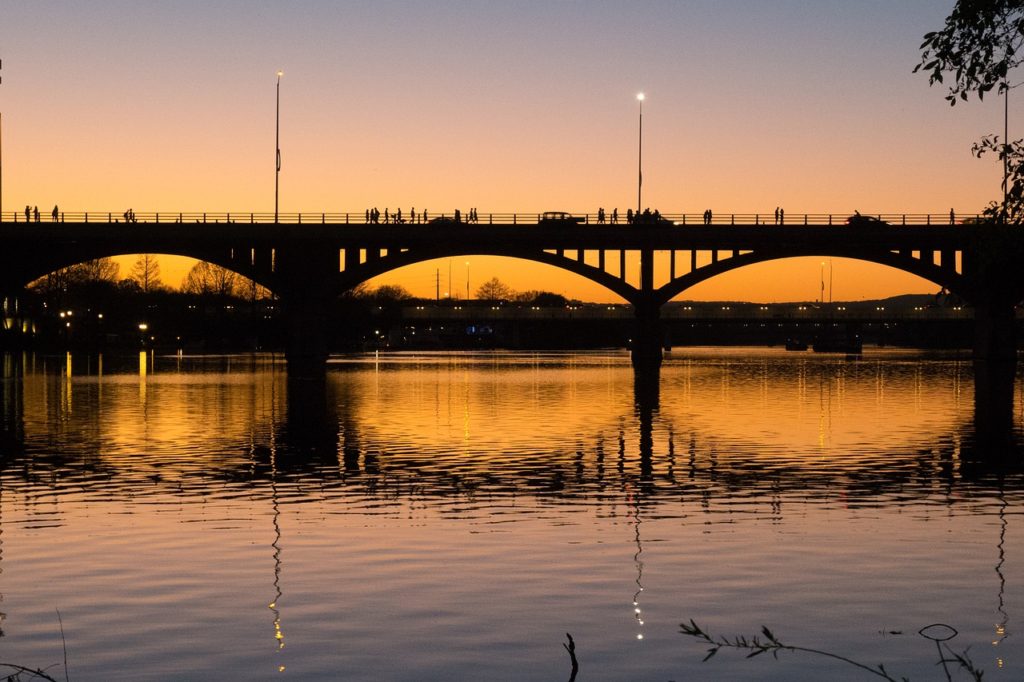 9. Austin, Texas
Austin is a fun city to visit any time of year, but it sure is cooler in October than it is in July. The hottest it will usually get in Austin in October is anywhere from 79 to 84 degrees, as compared to 99 in July.
So with a fall visit, you'll be more comfortable when you're out and about exploring the city.  If you're a music fan and you've never been to Austin before, this is the October holiday destination you've been waiting for.
If you're a music fan, Austin is a popular destination in October due to the annual Austin City Limits music festival. The event is held over two separate weekends during the month, typically the first two.
If you're interested in attending the festival one of the event weekends, be sure to get your tickets early and make those hotel reservations as soon as possible. Hotel prices are likely to be higher over the days of the event, so the earlier you can book your room, the better. 
If you're not a music fan or just don't want to attend the festival, consider visiting Austin during the week, or just after the festival has ended.
You'll likely be rewarded with much lower hotel prices and lighter crowds at city attractions. 
Austin also makes the perfect destination for anyone who loves food as well. The food truck and restaurant scene in Austin is off the charts good, so you'll have tons of fun sampling the menus from dozens of great spots around town. 
Another thing that makes Austin so great in October is that the city has a beautiful river running right through it. You can participate in dozens of water activities without having to drive outside of town. Plus the weather is still warm enough for this to be perfectly enjoyable.
I recommend stand-up paddleboarding or kayaking. This way, you can be out on the river near the Congress Avenue bridge when the bats emerge at sundown. 
If you're wondering what the heck I'm talking about and why anyone would be excited to see bats, you should read all about how to see bats in Austin before your trip.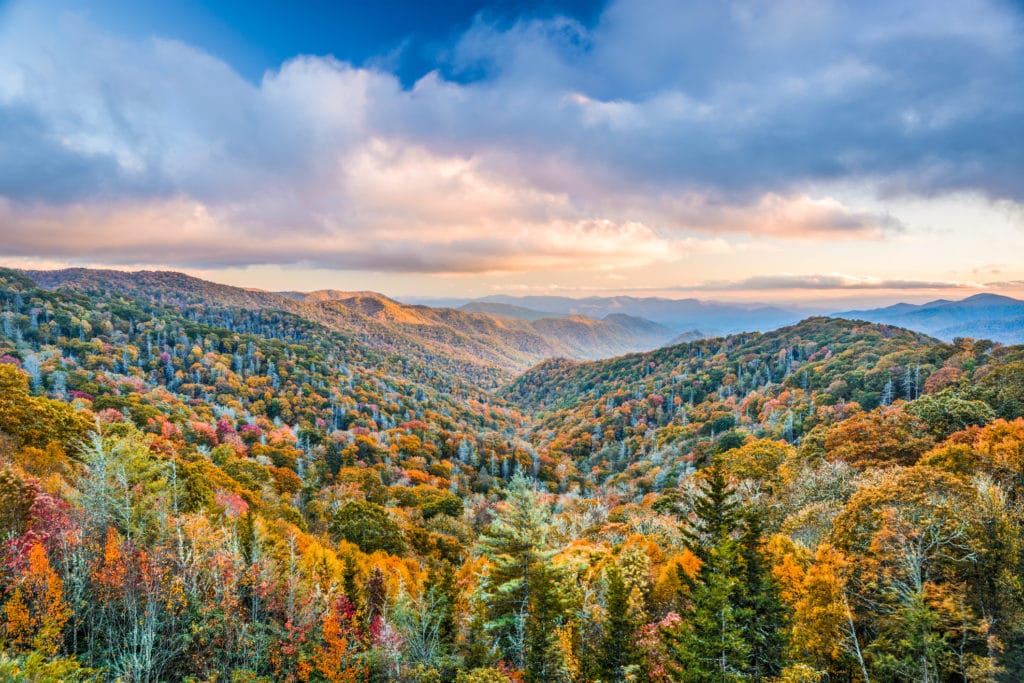 10. The Smoky Mountains
The Smoky Mountains make for one of the most beautiful and unique October holiday destinations.
For travelers who are looking to get outside and experience nature during the fall months, you'll have plenty to do in the Great Smoky Mountains National Park. You'll also find that it's an incredibly affordable destination this time of year. 
The park is located in the eastern United States in North Carolina and Tennessee along the Appalachian Mountain chain. While this is the most visited national park in the country, you will find crowds lighter in October.
While there are no hotels inside the park (except for the one you must hike to), you'll be happy to know that lodging outside of the park can be found easier, and for much lower prices than in the busier summer months. If you prefer camping, you'll have an easier chance of scoring campground reservations as well. 
For those interested in hiking, the park features over 850 miles of hiking trails along with 70 miles of the famous Appalachian Trail.
The Appalachian Trail runs about 2,200 miles from Georgia to Maine and is almost as popular as the Pacific Crest Trail that runs about 2,653 miles through the Sierra Nevadas between Mexico and Canada. 
Another major draw of the Smoky Mountains in October is the beautiful fall colors you will see all around you.
Mid-October through Mid-November is when the trees will have their most vibrant Autumn colors on display. October is also a great time to spot wildlife in the park.
You should be on the lookout for deer and black bears especially. 
Finally, October in the Great Smoky Mountains is a great time to try local favorites like applewood smoked bacon and apple cider.
You'll find local restaurants in the nearby towns selling plenty of apple-based foods, especially during the harvest season. 
I hope you've enjoyed this list of 10 Perfect October Holiday Destinations. I'd love to know what you think of my list and if you have favorite October holiday destinations of your own.
Book Your Trip
Find the best flight deals by using Google Flights, then book direct with the airline. This is the search engine I use to compare flights and prices before booking my own trips.

BOOK YOUR ACCOMODATION
I recommend searching for hotels through Booking.com to compare hotels on amenities, location, and price. If you are a member of a hotel's rewards program, always book direct with the hotel. If you are not loyal to a specific hotel brand, using Booking.com for the best price.

TRAVEL INSURANCE
Travel insurance is more important than ever. For just a few dollars a day you can protect yourself and your trip. I personally use World Nomads, but whomever you choose, don't skip out on travel insurance. It can literally save you thousands of dollars.


Want to save it. Pin it!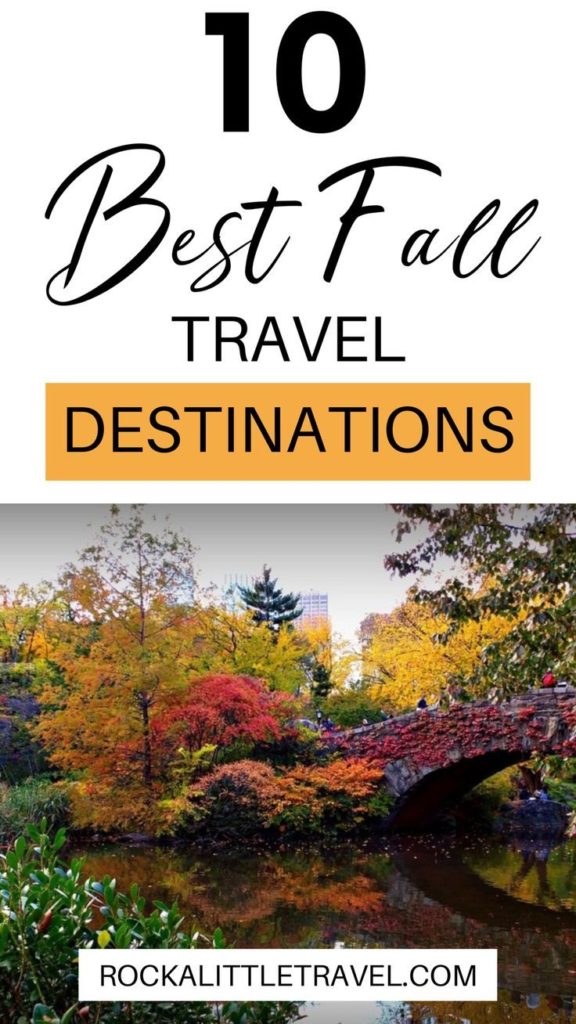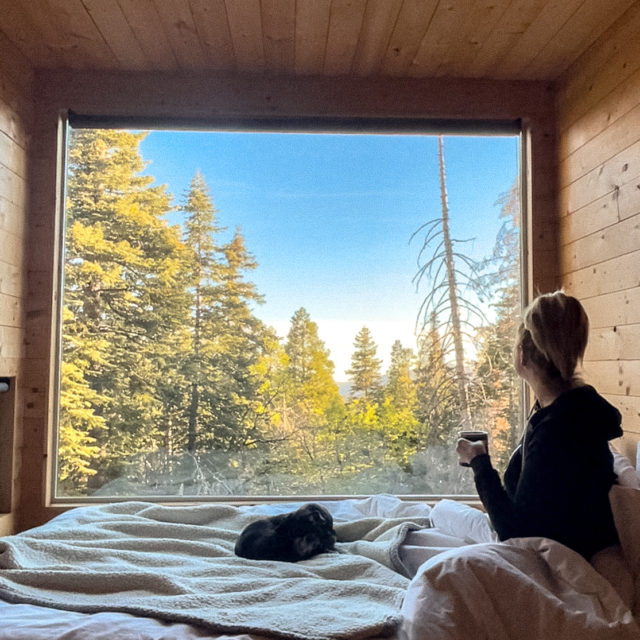 Is Getaway House Big Bear is worth the hype? Let's find out. Just last week I booked a last minute stay at Getaway House …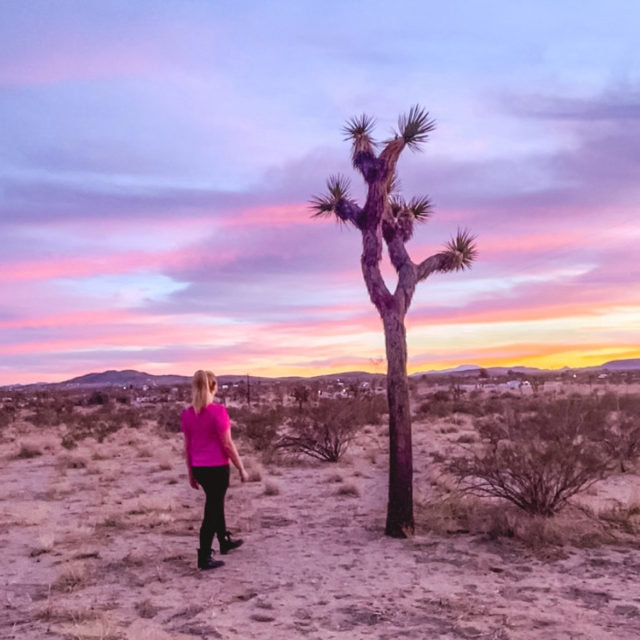 While the best time to visit Joshua Tree National Park depends on what you're looking for, there are a few important considerations when planning your …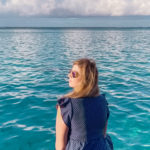 Eden Fite
Part-time Traveler | Dog Lover | Avoider of Crowds
I help busy people find creative ways to travel more.