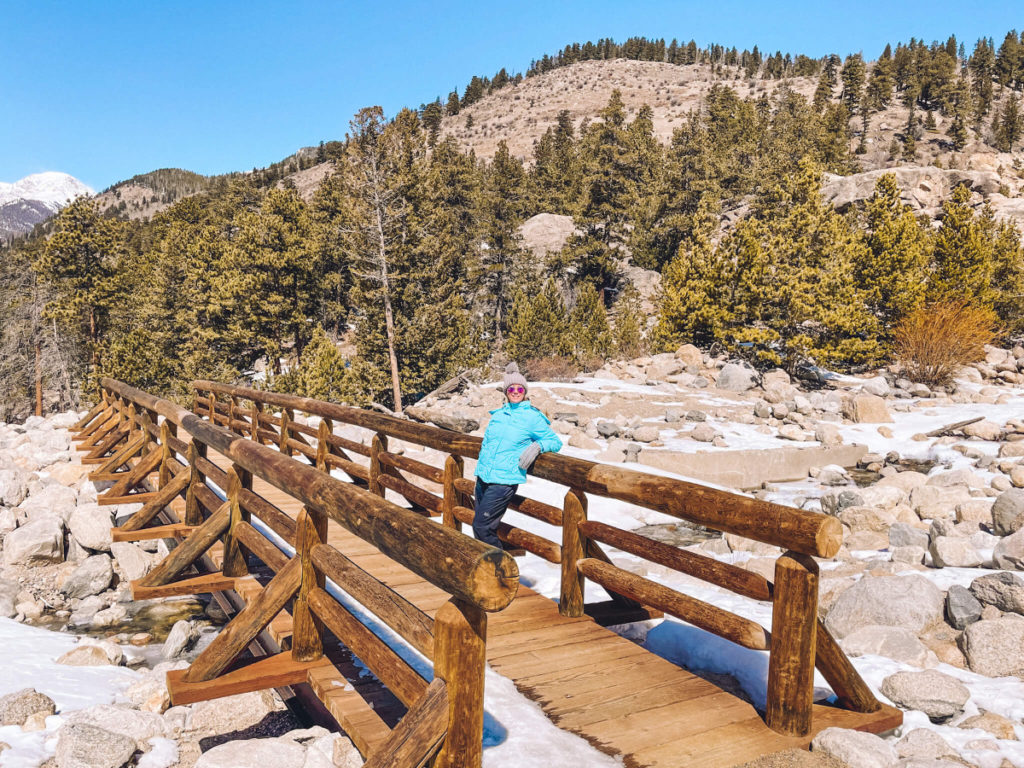 A Colorado road trip is the perfect choice for those of you looking to explore a new destination while enjoying time outdoors surrounded by natural beauty.
There is so much to see and do across the state that I think exploring Colorado on a road trip is the perfect way see it. Plus this way you can stay in each location as long as you like knowing you have your own transportation.
During my own recent Colorado road trip I visited small towns, national parks, city parks, and a big city. It was a little bit of everything with just the right amount of time in each location.
This itinerary is based on the road trip I completed just this year. I hope you have as much fun exploring Colorado as I did.
Some of the links in the post are affiliate links. If you make a purchase through these links it helps to support this site at no extra cost to you.
Colorado Road Trip Itinerary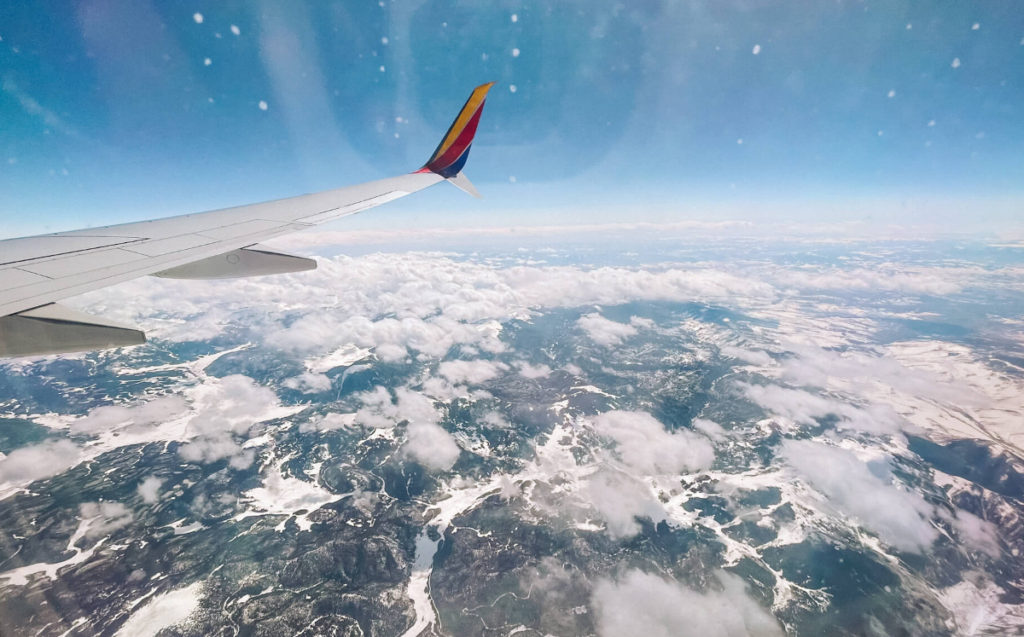 The easiest way to get to Colorado is to fly into Denver International Airport. You can catch direct flights into Denver from most major cities in the USA, including major cities in Europe and around the world.
I recommend picking up a rental car in Denver when you arrive and then heading off to your first stop outside the city. This way you can save time for exploring Denver at the end of your trip. This will also make it easier to catch your flight back home, especially if you have an early flight.
In the itinerary below I include the drive times between each destination so you can better plan your visit. Please remember, all drive times are estimates.
I've also included a few hotel recommendations based on my own travel style. I like accomodations close to the action and as nice as I can afford, without breaking the bank.
Above all else, have a great time. My visit to Colorado was one of the best road trips I've done in quite some time, I'm sure you'll enjoy the same experience.
Traveling Soon? Don't forget your travel insurance.
Travel insurance is now more important than ever.
Travel insurance is probably less than you think it is. (Ex. For a week in Spain next month I'm paying less than $62.00.)
Travel insurance covers a lot more than you think it does.
It's better to have it, than need it and wish you'd bought it.
See for yourself. Check prices here.
If you're looking for another great American road trip after this one, consider a Yellowstone road trip from Billings, Montana. It's just as beautiful as Colorado.
Next Stop: Boulder
Distance: 45 minutes
Stop 1: Boulder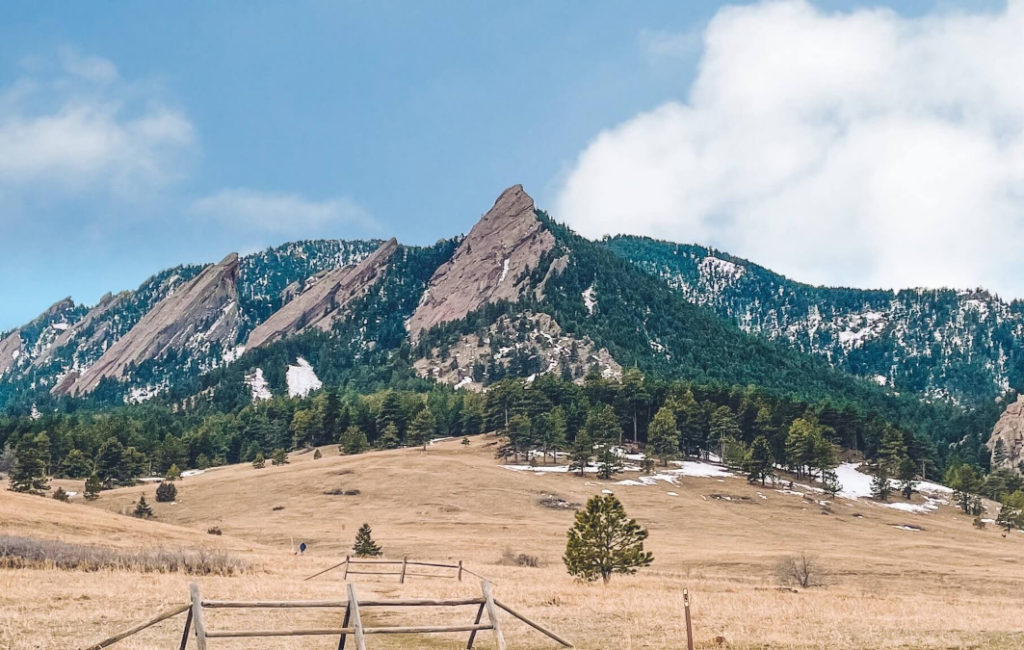 Boulder is a fun college town with lots of character and a lively downtown area with plenty of restaurants and bars. Those into spending time outdoors will find no shortage of opportunities while in Boulder as the area is surrounded by nature, not to mention the mighty Rocky Mountains.
One of the biggest attractions in Boulder are the Flatirons, pictured above. These are massive flat sandstone formations along the foothills of the Rocky Mountains. The area surrounding the Flatirons is perfect for hiking. You'll find trails of all kinds to explore during your visit.
If you're looking to go out on the town for dinner and drinks head to the Pearl Street Mall. This is a four block outdoor shopping and dining district where you'll find many of the city's best restaurants and bars.
Next Stop: Estes Park
Distance: 55 minutes
Stop 2: Estes Park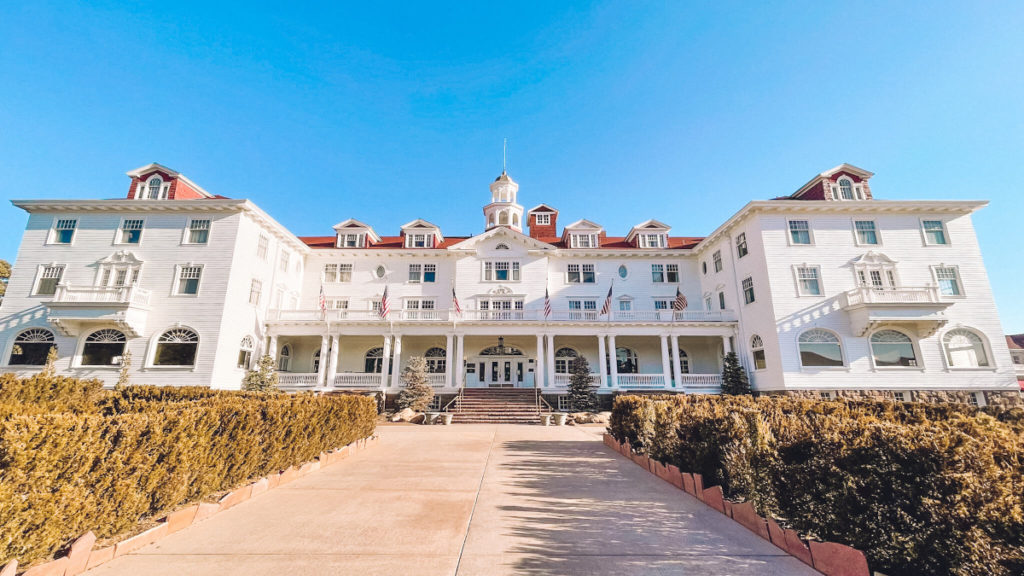 Estes Park is a small mountain town located just outside the gates of Rocky Mountain National Park. The town is home to a small downtown area with plenty of restaurants and local shops.
Downtown Estes Park sits along W. Elkhorn Avenue. This is where you'll find the local boutique shops, along with the town's trendy restaurants and bars.
You can walk up and down W. Elkhorn in an afternoon if you'd like to do some shopping. Be sure not to miss The Taffy Shop if you want to try something sweet.
If you're looking for a good lunch or dinner spot I recommend Smokin Dave's BBQ. Their pulled pork was delicious. For brunch, check out The Egg of Estes, also delicious.
Another fun thing to do during your visit is to ride the Estes Park Aerial Tramway. The tram will take you from town up to the top of Prospect Mountain. The tram is open from late May to early September and provides some incredible views of Estes Park and the surrounding area.
In the evenings, head over the famously haunted Stanley Hotel. Yes, that's right, I said haunted.
The Stanley Hotel is rumored to be haunted and is best known for its role in the Stanley Kubrick film The Shining. The hotel offers a very popular tour of the property where guests can learn about the property's haunted past.
Those wanting to join a tour should book these in advance, they do sell out. The tours run about 60 minutes and cost $28 for non hotel guests. After your tour, stop into the hotel's bar for dinner and drinks.
Where to stay in Estes Park
The Stanley Hotel: This is the best hotel in Estes Park. It's iconic, it's a classic, stay here if you can. Rates around $270/night.
Please keep in mind that Estes Park is also situated just outside a National Park so hotel rates in town will be higher than other areas.
If you're looking for a place to stay on the western side of Rocky Mountain National Park, check out the town of Grand Lake. You'll find plenty of lodging options there as well.
Next Stop: Rocky Mountain National Park
Distance: 7 minutes
Stop 3: Rocky Mountain National Park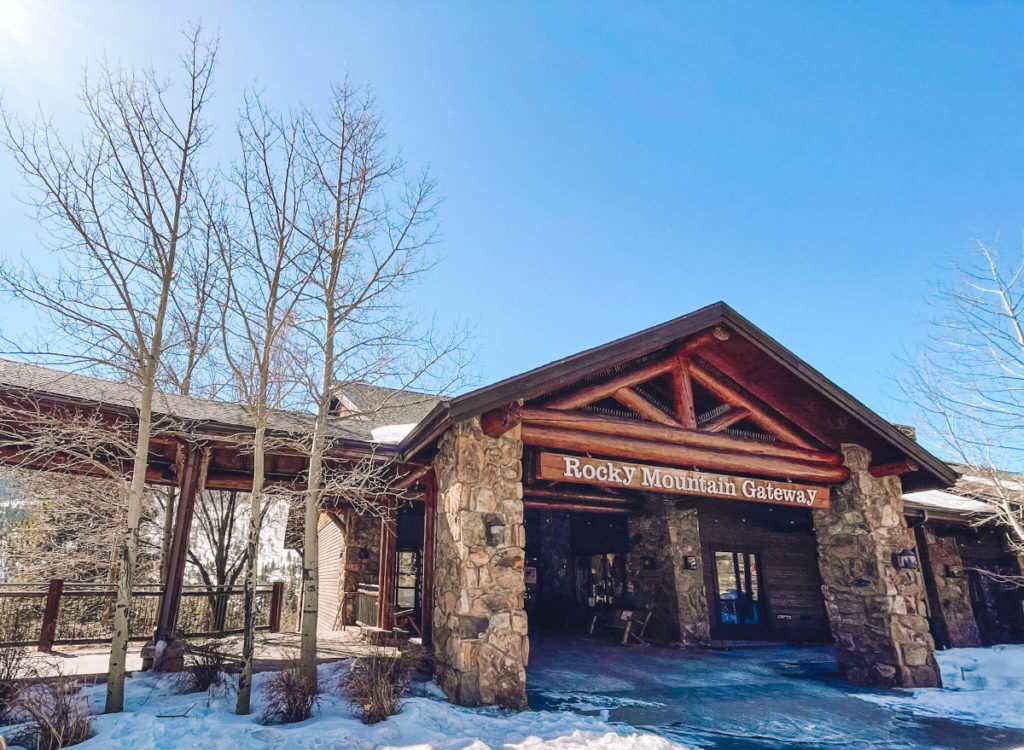 Rocky Mountain National Park is absolutely beautiful and you can really see a lot of the park even if you have just one day.
I recommend following the map you get from the Ranger Station at the park entrance. You'll see all the main points of interest identified along the park's main road.
Start your day early and you should have plenty of time to see most of the stops on the eastern side of the park. If you're ambitious, you can probably catch the western side of the park too, if the roads are open.
If visiting during the summer be sure not to miss driving along Trail Ridge Road for some of the best views in the park. Trail Ridge Road is generally open from late May to early October, though this of course varies with the weather.
If visiting during the winter you don't want to miss Alluvial Fan, Moraine Park, Glacier Basin, and Bear Lake. There is also a ton of wildlife active in the park during the winter months, most of which you'll find near the lakes and rivers.
Please drive slow on park roads and always be on the lookout for wildlife.
Next Stop: Garden of the Gods
Distance: 2 hours 30 minutes
Stop 4: Garden of the Gods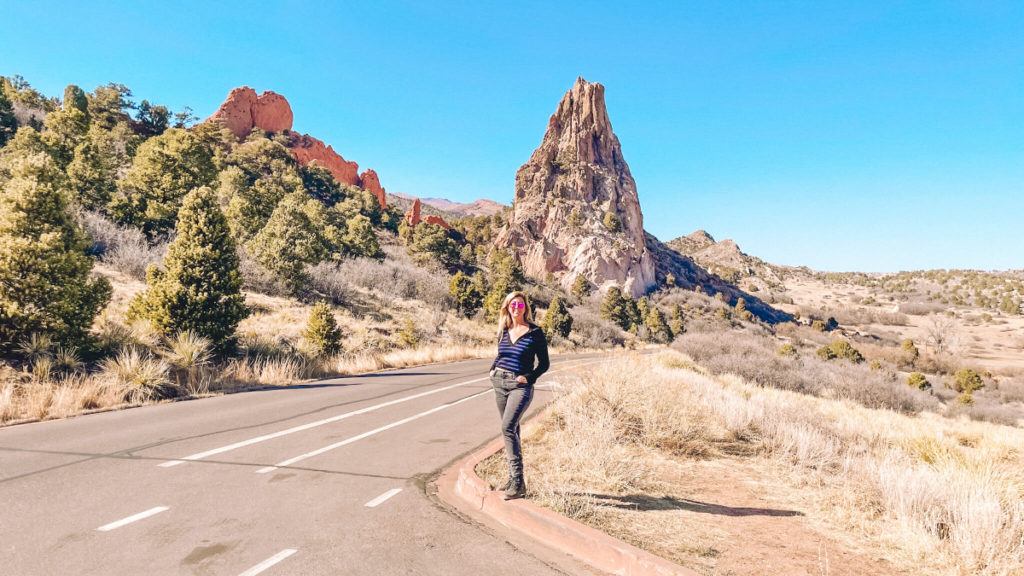 Garden of the Gods is a very unique city park located in Colorado Springs. The main attraction of the park are the many 300 ft tall sandstone rock formations.
The park is the perfect place for a run or walk as there are over 15 miles of trails weaving through the various sandstone formations. As you can imagine, rock climbing and photography are also popular in the park.
I recommend stopping at the Garden of the Gods Visitor Center prior to your visit to the park. Admission is free and you'll get to learn more about the park and local area. Be sure to check the Visitor Center website prior to your visit as their hours are shorter than the park's hours listed below.
Garden of the Gods is open daily from 7:00 a.m. to 8:30 p.m.
Next Stop: Great Sand Dunes National Park
Distance: 3 hours
Stop 5: Great Sand Dunes National Park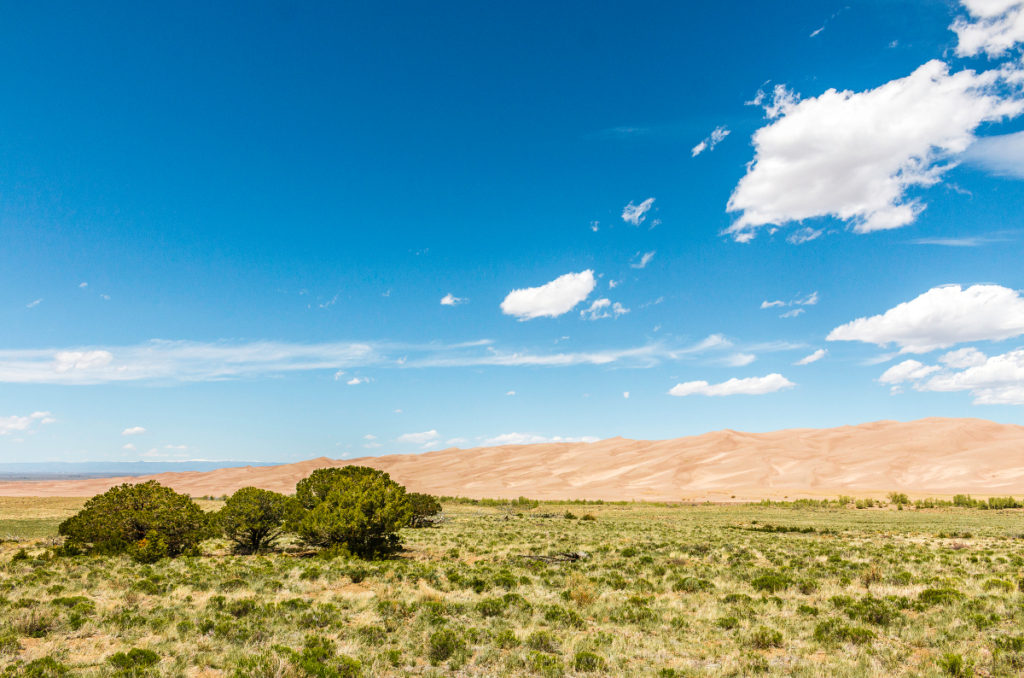 Great Sand Dunes National Park is home to, you guessed it, a lot of sand dunes. In fact, some of the largest sand dunes in the world can be found here.
Visitors to Great Sand Dunes National Park can enjoy hiking, backpacking, sand sledding, sandboarding, stargazing and photography. There is also a small creek if you'd like to play in the water. It's not very deep, so this is probably best for children.
The park is open 24 hours a day, 7 days a week and reservations are not required. So you may visit anytime. Be advised that midday temperatures in the summer can get very hot, so you may wish to plan your visit around these times.
Be sure to bring sunscreen, a hat, sunglasses, lots of water, and a sled or snowboard.
Next Stop: Mesa Verde National Park
Distance: 4 hours
Stop 6: Mesa Verde National Park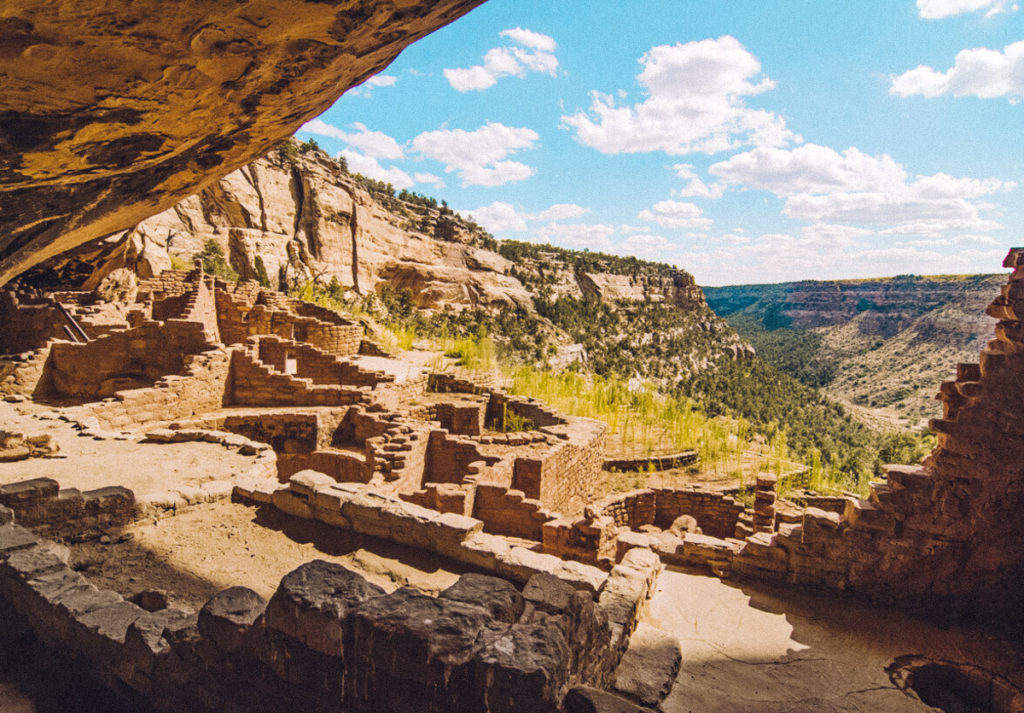 Mesa Verde National Park is located in Southwestern Colorado and is home to a large grouping of pueblos, masonry towers, and cliff dwellings.
Visitors to the park can tour the various dwellings once home to the Ancestral Pueblo people for over 700 years. The park offers guided tours or you can tour on your own.
Other activities at Mesa Verde National Park include nature walks, hiking, camping, wildlife viewing and stargazing. Since you have access to a vehicle, you can also tour much of the park in your car by stopping at the various overlooks and points of interest along the park's main road.
If you have a little extra time in your Colorado itinerary, consider making the 20 minute drive west to Canyon of the Ancients National Monument. This National Monument sits on BLM land and is home to thousands of ancient dwellings including villages, field houses, kivas, cliff dwellings and more.
Next Stop: Colorado National Monument
Distance: 4 hours
Stop 7: Colorado National Monument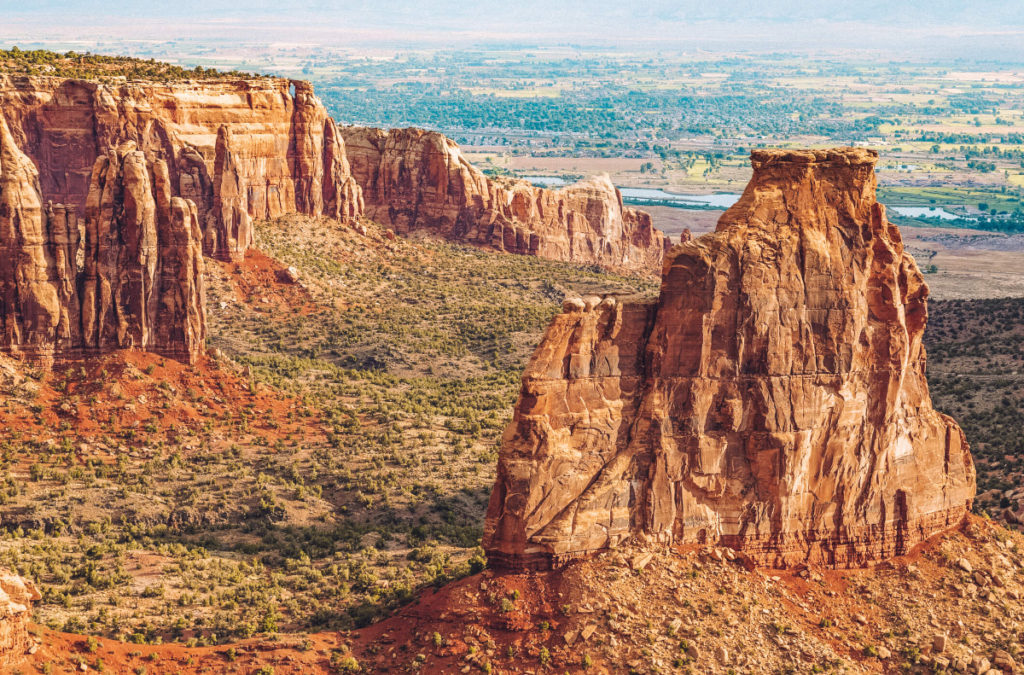 You'll reach the Colorado National Monument by heading north via US Route 550 which includes a 12 mile section known as the Million Dollar Highway known for its hairpin turns though the mountains.
Colorado National Monument is a beautiful park home to massive red rock formations like the ones pictured above. The park is perfect for enjoying with a car as you can head up Rim Rock Drive for incredible views overlooking the park's canyons and rock formations.
In the evenings the stargazing here is incredible. You'll also find tons of wildlife and plenty of colorful desert plants. Camping sites are available year round.
If you have a little extra time, be sure to stop by the Dinosaur Journey Museum located just 20 minutes north of Grand Junction off Interstate 70. The museum has lots of fossils and fun dinosaur stuff and plenty of hands-on exhibits for the kids.
Next Stop: Rifle Falls State Park
Distance: 90 minutes
Stop 8: Rifle Falls State Park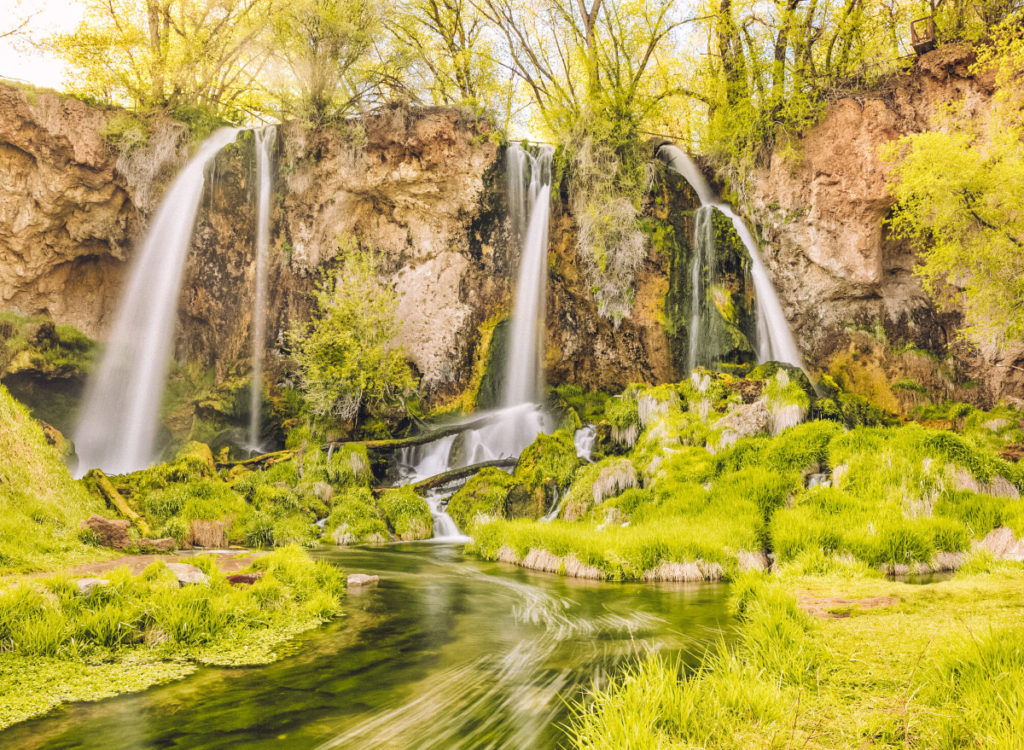 Rifle Falls State Park is located a short drive from Glenwood Springs and is one of the prettiest Colorado State Parks. The park's main attraction are the three waterfalls pictured above which can be reached via a 30 minute hike.
The park is a popular place for hiking, camping and photography, especially during the summer months. Plan to arrive at Rifle Falls in the early morning to avoid being turned away when the parking lot fills up.
Next Stop: Black Canyon of the Gunnison National Park
Distance: 2 hours 30 minutes
Stop 9: Black Canyon of the Gunnison National Park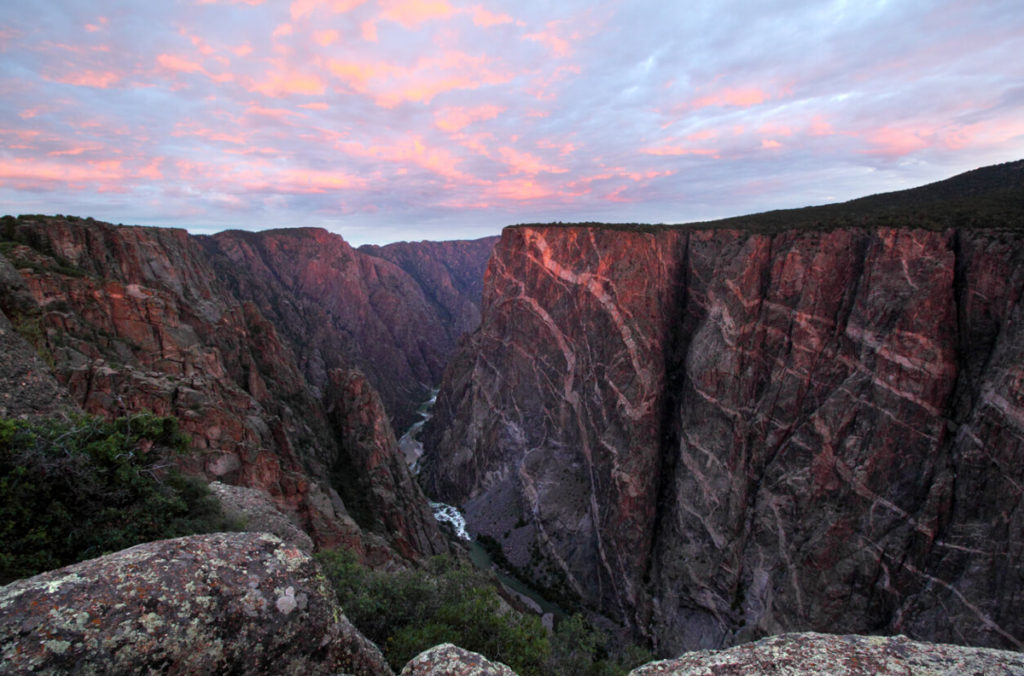 Black Canyon of the Gunnison National Park is a uniquely beautiful national park home to massive canyons with dark, steep walls.
Visitors to Gunnison National Park can enjoy hikes or scenic drives around the rim, or climbing and hiking into the canyon. In the evenings, stargazing opportunities can be incredible if the sky is clear.
Camping is also available at various campsites throughout the park. If possible, try to catch sunrise and sunset during your visit, this park is the perfect place for some pretty amazing sunrises and sunsets.
Next Stop: Denver
Distance: 5 hours
If you'd like to break up the drive from Black Canyon of the Gunnison to Denver, plan for a stop in the town of Buena Vista, a small mountain town known for its outdoor adventure opportunities like white water rafting, kayaking, hiking, and biking.
Stop 10: Denver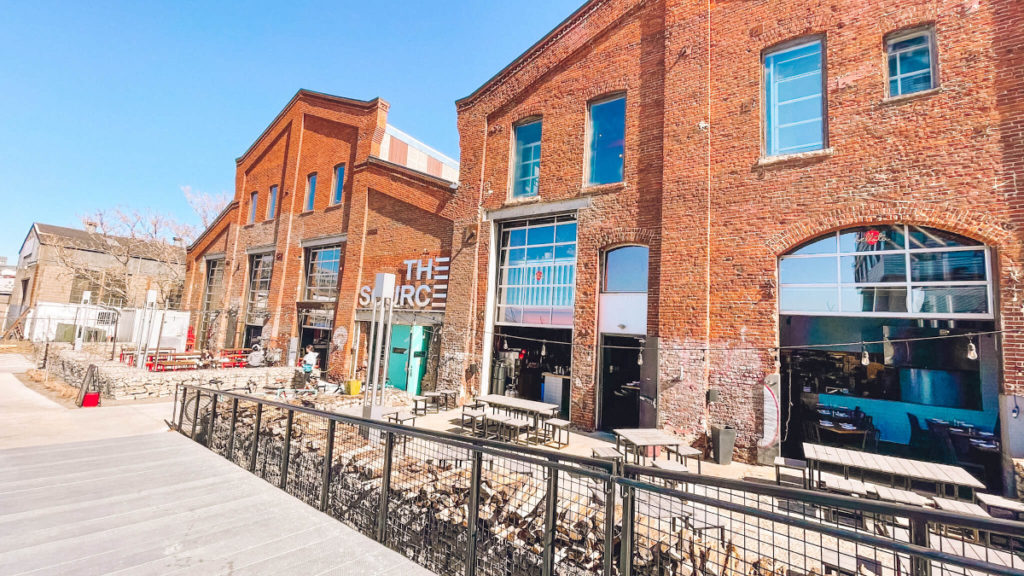 Okay, I'm going to be totally honest with you here, I LOVED Denver. This city has so much to do right in the city center and its got a fantastic food and restaurant scene.
During my stay in Denver I attended a baseball game at Coors Field to see the Rockies play the Dodgers, went cider tasing in the city's River North Art's District, played pinball at a local arcade bar, and ate many great meals.
I could have easily filled at least two more full days in Denver if I'd had the additional time. During a future visit I'd love to visit the city's museum's, local parks, and try more local restaurants.
If you'll be visiting Denver for the first time, I recommend at least two nights here so you have time to explore.
Where to stay in Denver
Magnolia Hotel: This is the hotel I stayed at. It's an artsy hotel right in the city center. It also has a fantastic restaurant on the ground floor. Rates around $125/night. (Marriott)
I hope you've enjoyed these Colorado Road Trip ideas and that I've helped inspire you to plan a visit of your own. If you'd like to support this blog please consider sharing this post. Thanks for reading.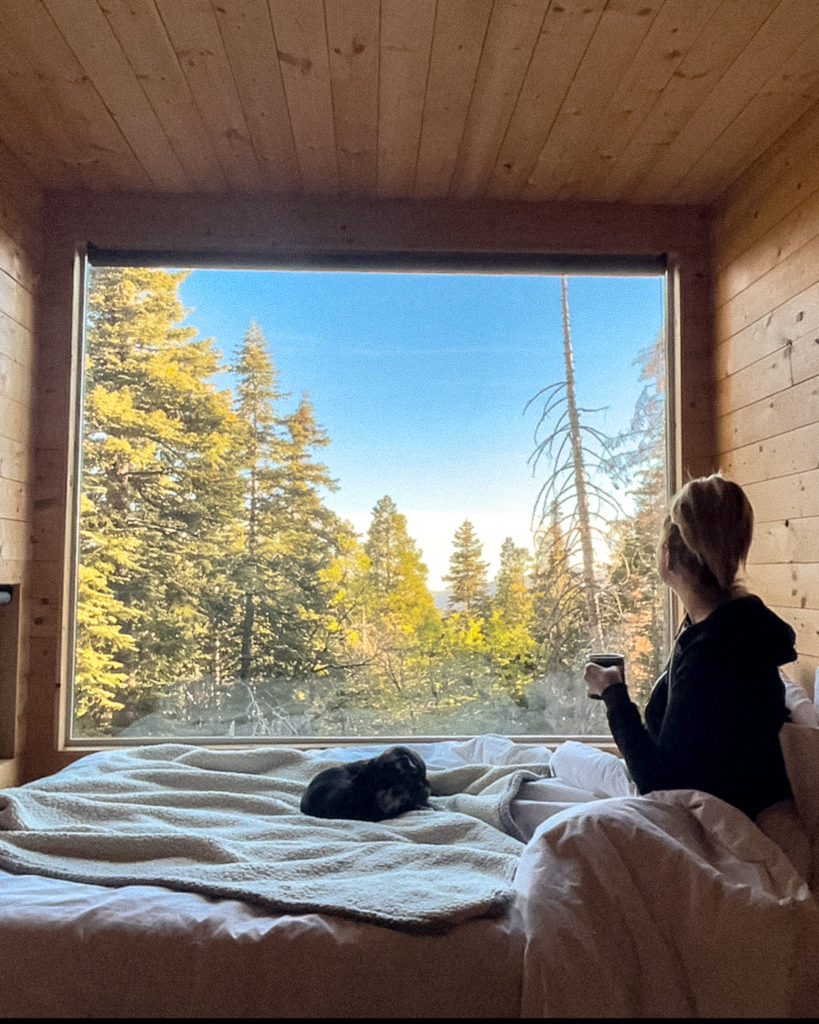 Is Getaway House Big Bear is worth the hype? Let's find out. Just last week I booked a last minute stay at Getaway House …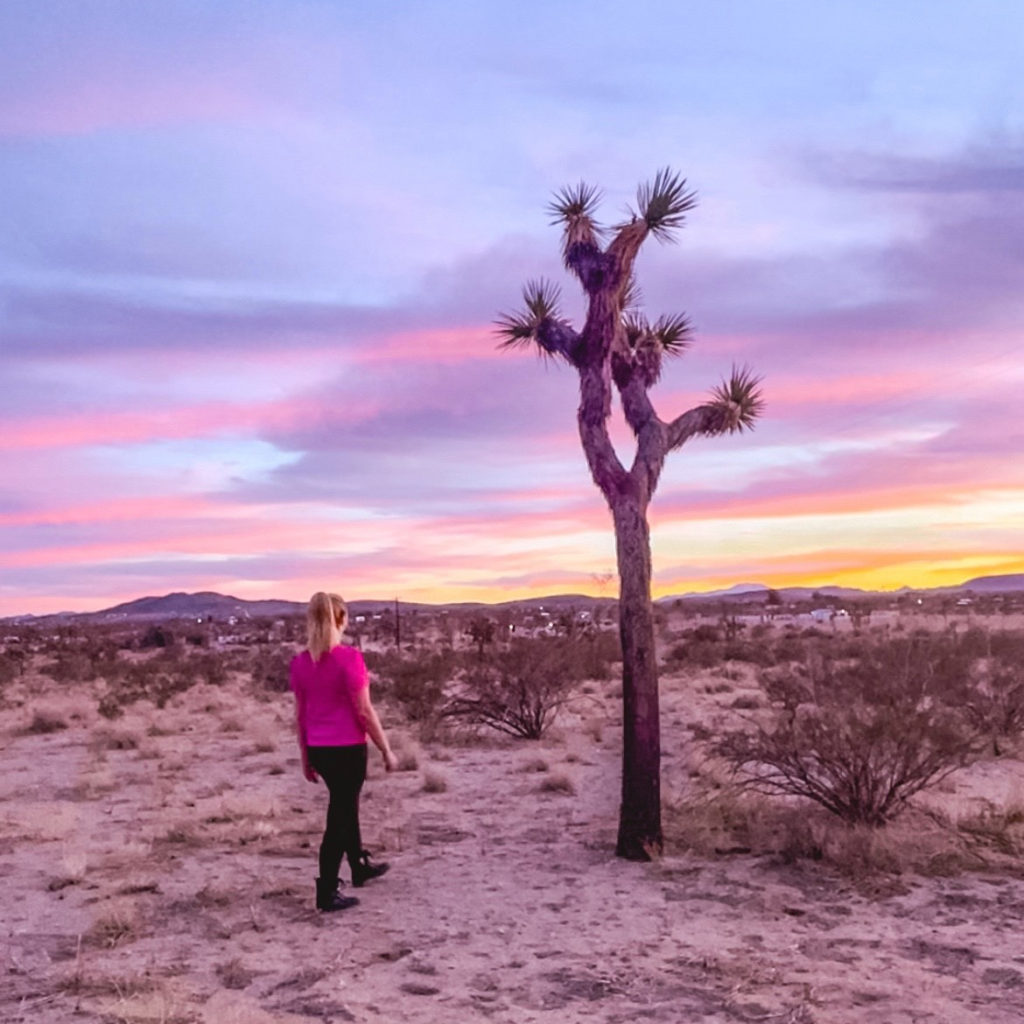 While the best time to visit Joshua Tree National Park depends on what you're looking for, there are a few important considerations when planning your …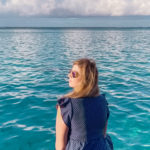 Eden Fite
Part-time Traveler | Dog Lover | Avoider of Crowds
I help busy people find creative ways to travel more.