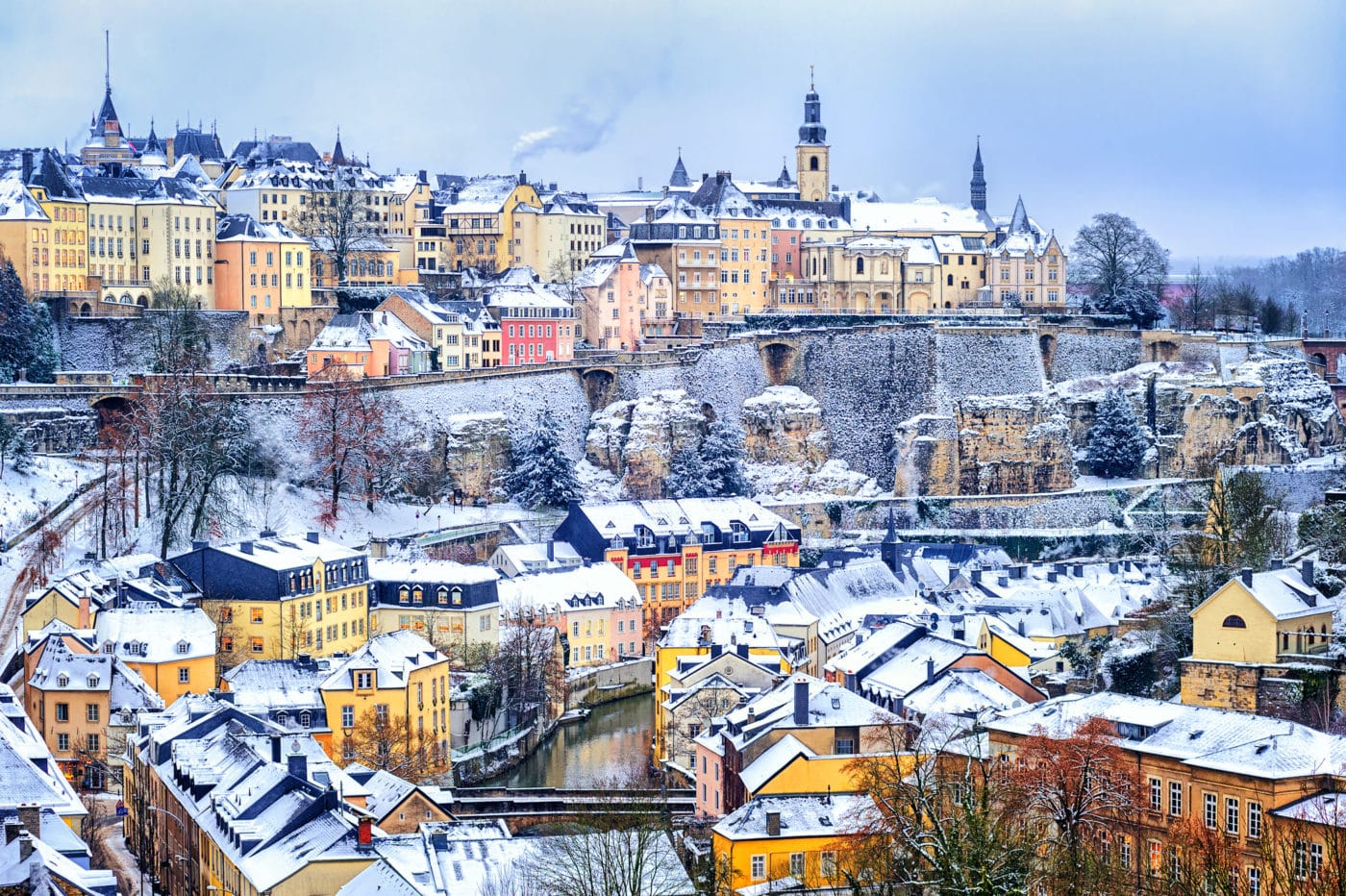 Winter in Luxembourg makes the perfect time to visit this tiny yet historic country known for its many castles and rolling hillsides. It also happens to be one of the wealthiest countries on the planet, so it has excellent infrastructure for getting around even when covered in fresh winter snow.
The chilly temperatures create the perfect opportunity to experience the best that winter in Luxembourg has to offer. From holiday markets and special events to just exploring the city without all the summer crowds, it's a great time to plan your visit.
Here are my top 7 reasons you need to experience winter in Luxembourg.
Weather during Winter in Luxembourg
Winter in Luxembourg runs from December to March, with the coldest and snowiest months being December and January. Temperatures during winter in Luxembourg will average between 30 and 45 degrees Fahrenheit.
7 Reasons to Experience Winter in Luxembourg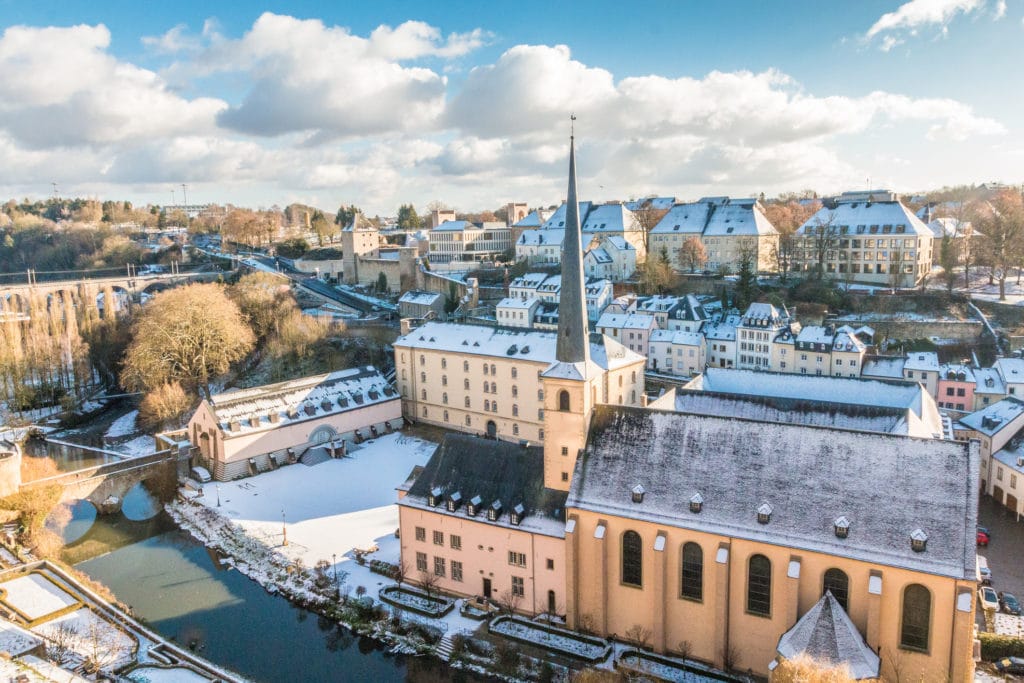 1. It's beautiful with snow
The Old Quarters and Fortifications of Luxembourg City, found in the south of the country, are a highlight of the capital city and were even designated a UNESCO World Heritage Site in 1994. While a walk through this historic center is great at any time of year, it's especially beautiful when covered in a fresh blanket of white snow.
Other popular destinations in Luxembourg look more beautiful under a fresh blanket of snow as well. Consider visiting Vianden Castle in the north, Little Switzerland in the east, or Beaufort Castle, which is a short 30-minute drive from Luxembourg City.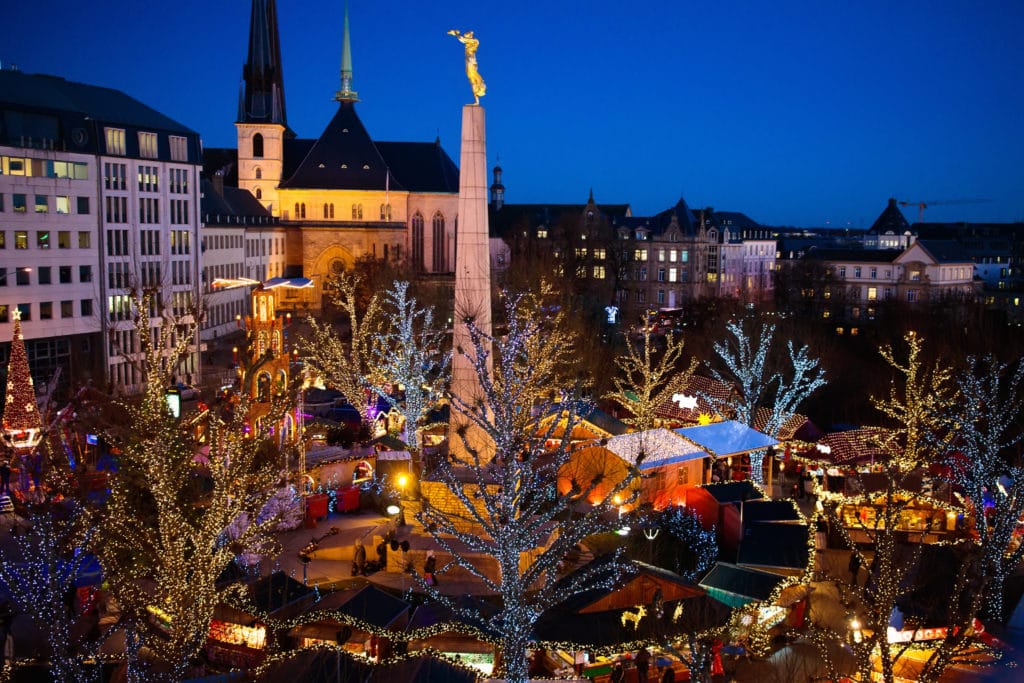 2. Luxembourg City Christmas Market
Every year beginning at the end of November Luxembourg City opens its annual Christmas Market. The market is held in various places throughout the city center, with different attractions in each location.
The Christmas market typically features dozens of shops selling everything from Christmas ornaments and other holiday knick-knacks to sweaters and hats.  It's the perfect place to find Christmas gifts for friends and family or pick up some unique souvenirs. 
You can also find plenty of vendors selling beer, wine, and cocktails. You'll usually be able to find the local favorites, but some stands will sell popular international drinks as well. 
When it comes to food stalls, you'll be happy to know there will be tons of options so you can sample all different kinds of snacks. When I visited the Luxembourg City Christmas market last year, I saw everything from Currywurst to waffles. You can also find local artisan shops set up in the market and selling local cheese, meats, wines, among plenty of other things. 
Besides all the shopping, there are amusement park rides and games for the kids. You can even catch local bands performing on some evenings.  
This year the Luxembourg Christmas Market will run from November 19, 2021, to January 2, 2022. Admission to the Christmas market is always free, but food, drinks, rides, and games cost extra.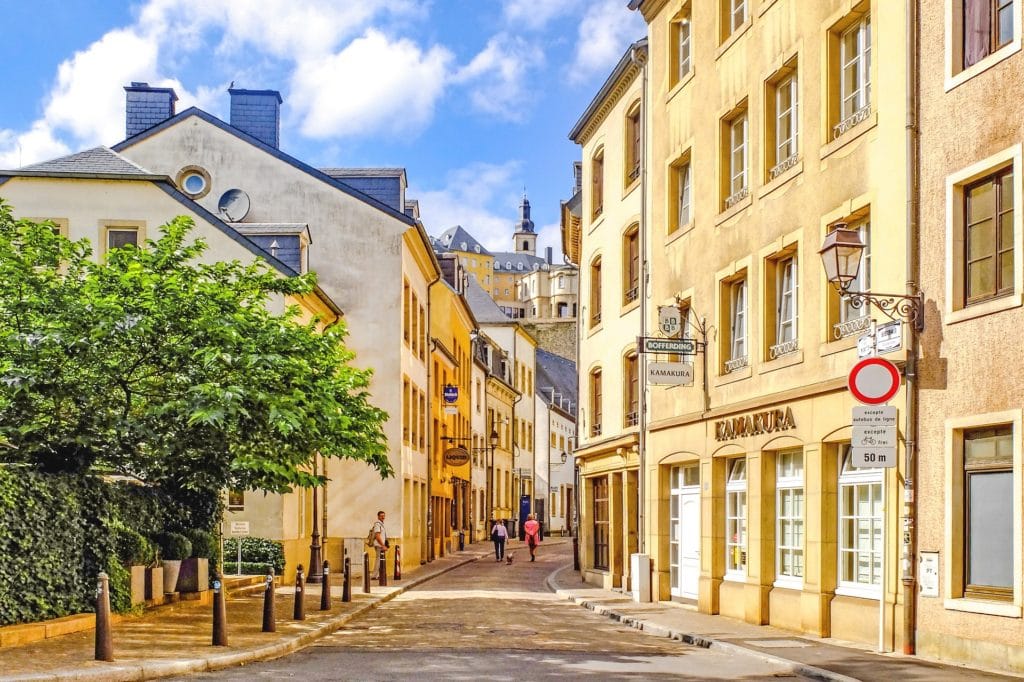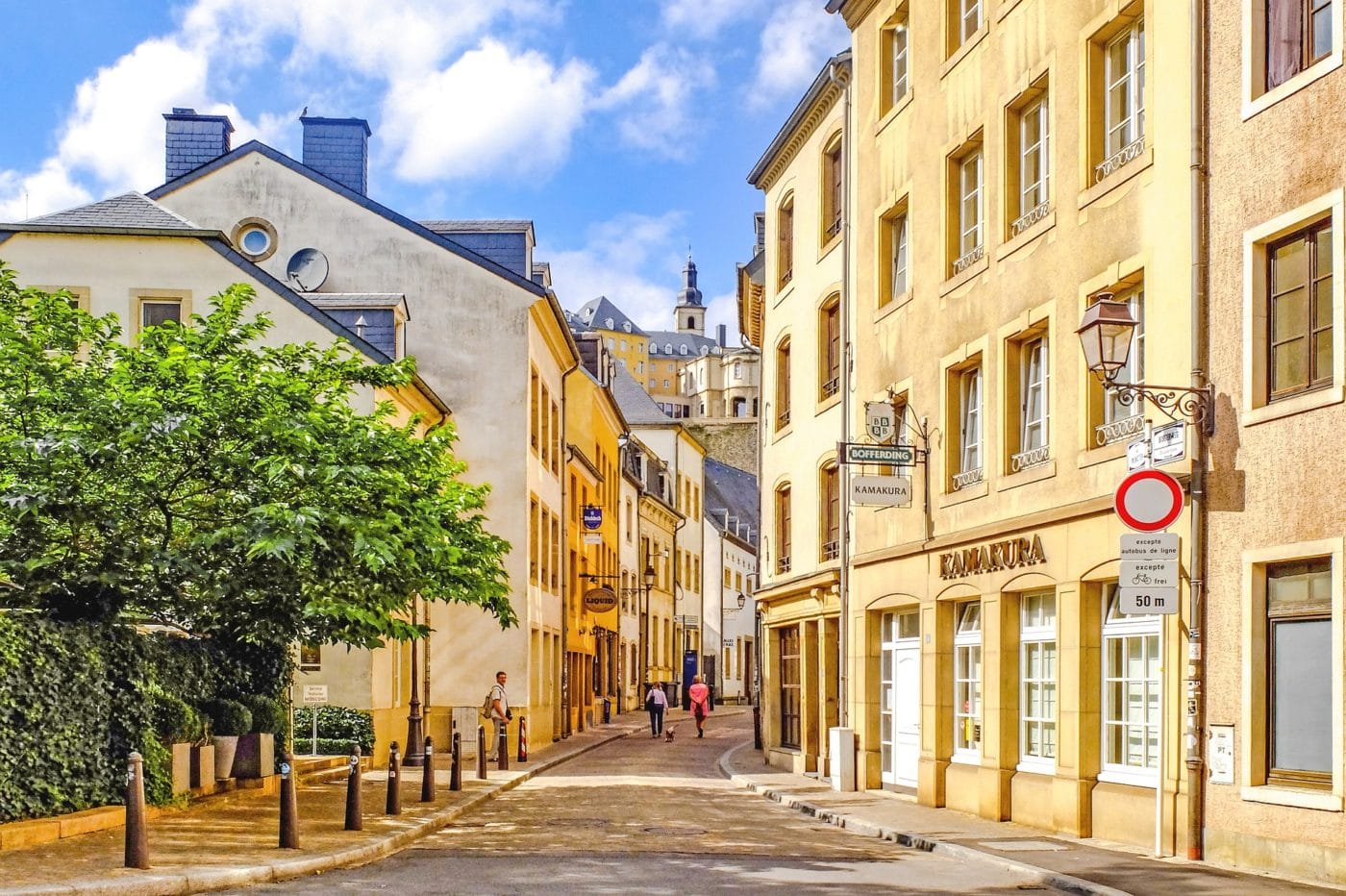 3. Lighter crowds
One of the best things about visiting Luxembourg in winter is that there will be virtually no crowds at major attractions like the Grand Ducal Palace or Notre Dame Cathedral.
In fact, depending on the day of the week and time of day that you visit, you may even find yourself alone at many of the country's biggest attractions. If you really want to make sure you get a popular location to yourself, get up early to be the first one to arrive.
With the colder weather in the winter months, you're not going to have much competition, and definitely not in the mornings.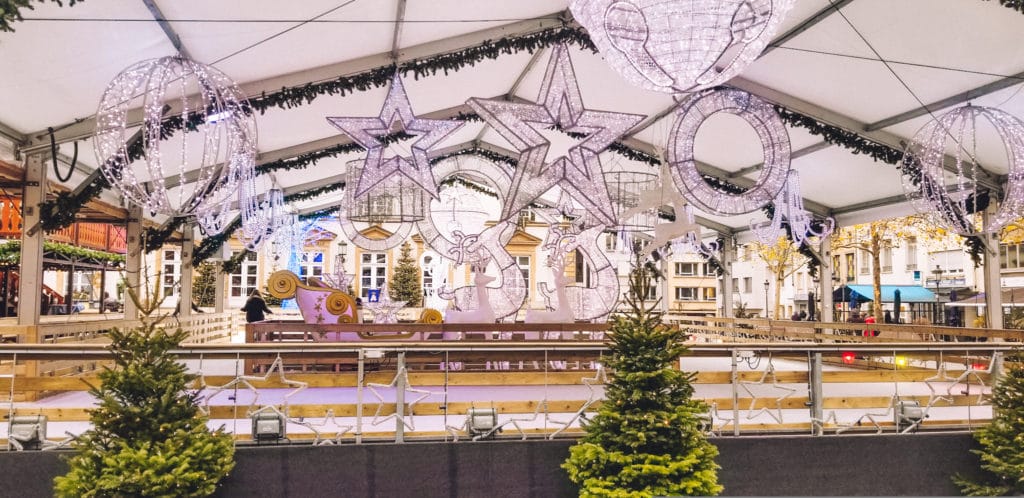 4. Knuedler on Ice Skating rink
As part of the annual Christmas market, Luxembourg City runs an outdoor ice skating rink called Kneudler on Ice. The rink is located in the city center in Place Guillaume II in front of City Hall. 
The outdoor rink has a spectator area so parents can watch their children. There is also a heated area with hot beverages and food. 
Skaters are welcome to bring their own skates if they have them, but they can be rented on-site as well. 
Admission to the skating rink is $5 Euro per person. Skate rental is $2 Euro. The rink opens daily at 11:00 a.m. and closes at 9:00 p.m. Sunday through Thursday. They are open for extended hours on Fridays and Saturdays until 10:00 p.m. Other holiday hours will vary. 
The rink will open beginning on November 21, 2019, and closes up for the season on January 5, 2019.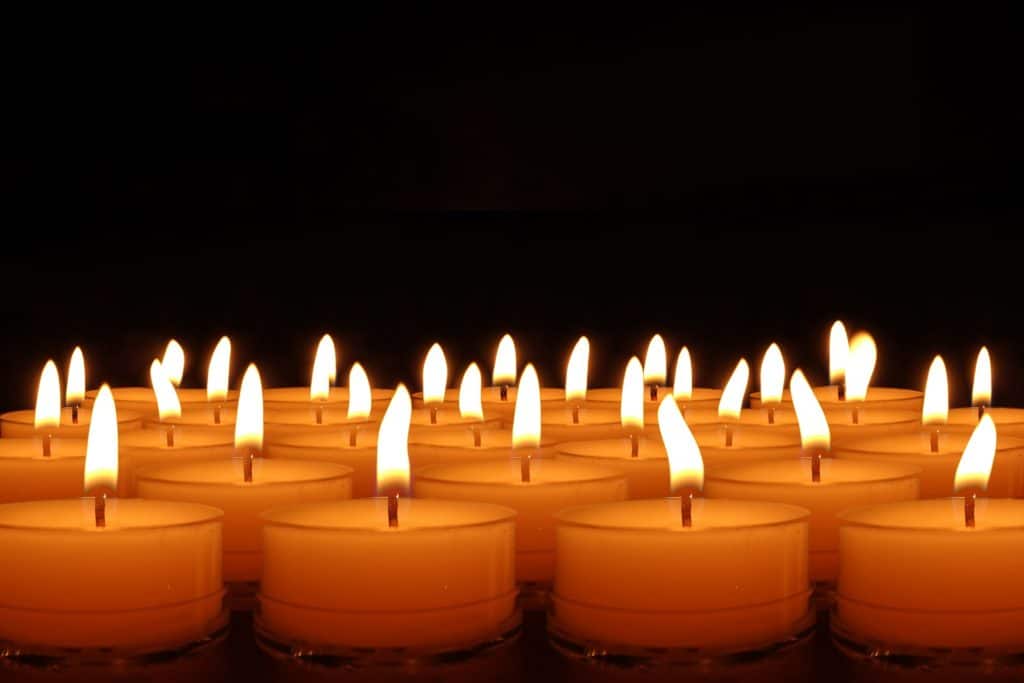 5. Candlemas Day
Every year on the evening of February 2nd, children in Luxembourg celebrate  'Liichtmëssdag,' or Candlemas. The holiday is somewhat similar to the American holiday of Halloween but falls on what is known in the US and Canada as Groundhog Day.  
Candlemas Day marks the return of light, a symbol of protection and prosperity. This Christian festival commemorates the presentation of Jesus at the Temple of Jerusalem. Those of the Christian faith also take candles to be blessed in the church. 
As the sun sets on the evening of Candlemas, children will celebrate by walking through local neighborhoods carrying lanterns. They will go from house to house collecting small candies or coins. 
The holiday is also known for the tradition of eating pancakes. Elsewhere in the world, people eat corn-based dishes or watch out for a groundhog emerging from hibernation.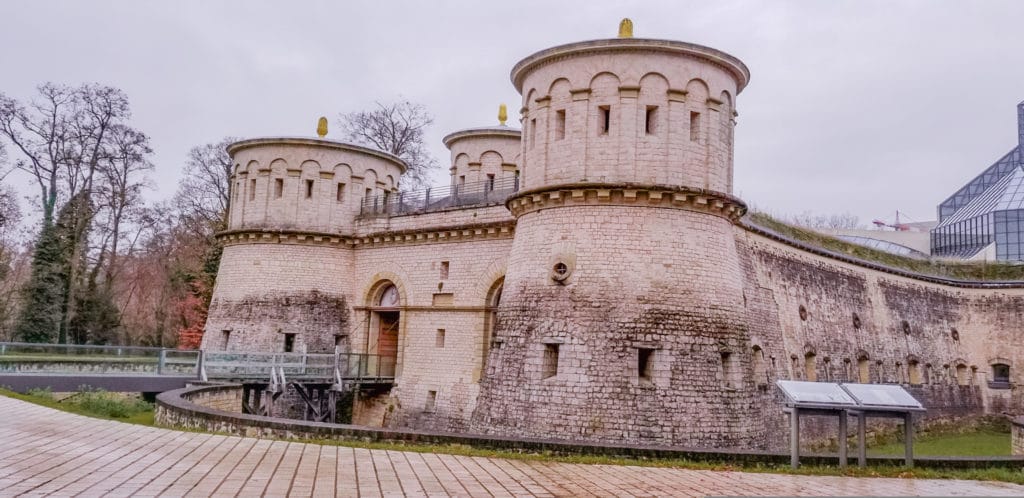 6. Castles
By most estimates, Luxembourg boasts a total of over 100 castles. This is quite impressive for such a tiny country. There is an ongoing debate about whether some structures qualify as castles or not, but regardless of the outcome of this debate, there are a lot of them.
Visitors to Luxembourg City can find a few within the city limits, while the rest are just a short drive away. While not all of Luxembourg's castles are open to the public, the ones that are not can still be viewed from outside.
The most popular castles open to the public are Vianden, Beaufort, Bourscheid, Larochette or Clervaux. Vianden is one of the most visited and is often considered one of the most impressive castles in Europe.
If you're planning to tour any of the castles listed above, it is recommended you visit their respective websites for hours and ticket information.
Since you are visiting Luxembourg in winter, it is unlikely that these locations will sell out or be crowded during your visit. However, you may wish to book your reservation online ahead of time in order to get a better price.
7. Wine Cheese Enjoy!
Wine Cheese Enjoy is an annual event held in Luxembourg that features some of the fantastic wines produced in the country's Moselle region. The event began just this year and is now planned to take place every February. 
According to the event's website, Wine Cheese Enjoy is a gourmet event showcasing cheese specialties and regional wine products at some of the wine bars and restaurants of the Moselle region. 
Attendees will have the opportunity to learn about local wines produced in the Moselle region. They will also learn about the harvesting and winemaking process.  
Best of all, there will be plenty of wine tastings and delicious pairings to enjoy throughout the event. 
Next year's Wine Cheese Enjoy event is scheduled to be held on February 5, 2022 and February 6, 2022. Over a dozen lunches, dinners, and various tastings make up the event. Reservations for the individual tastings and pairings are made separately.
You can find details and reservation information on the event's website closer to the event date. It is recommended you make your reservations early, as many of the tastings do sell out.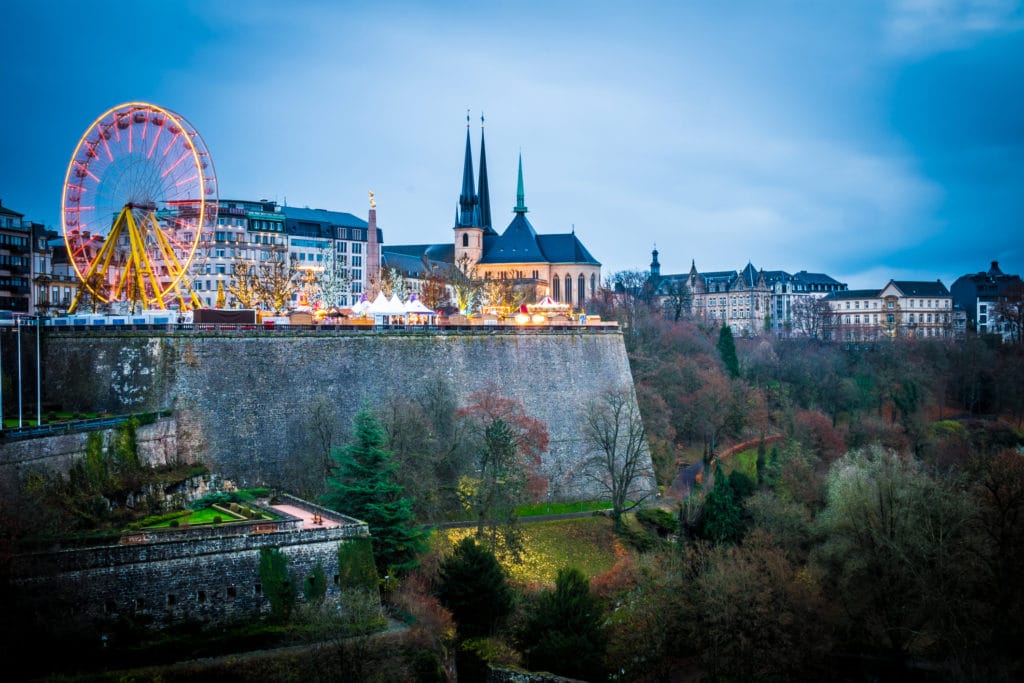 Tips for experiencing winter in Luxembourg
Be prepared for the cold. The average winter temperature in Luxembourg is below 45 degrees, so you'll want to dress warmly. Bring a warm jacket, hat, gloves, and waterproof boots.
Bring an umbrella just in case. While winter in Luxembourg comes with cold temperatures, it can also be wet.
Make hotel reservations early to score the best deals. Winter in Luxembourg is more affordable than the busy summer months but plan ahead for the best deals. Hotel prices can be high if booked at the last minute.
Purchase airfare a few months before your visit. You are more likely to find a good price this way.
Fly into a neighboring major city and get to Luxembourg on a budget airline or via train. In many cases, it will be more affordable to fly from North America to Europe if you're flying into London or Paris. From there, you can take the train or book a cheap flight on a budget airline to get to Luxembourg City.
Arrive at the most popular attractions early in the morning or later in the afternoon. Most popular tourist attractions will be busiest in the late morning and early afternoon. Avoid visiting during these times if you can. 
If you'll be spending time in Luxembourg City don't skip a visit to the countryside as well. Luxembourg is a small country, so you don't have to travel far outside the city center to see fun things.
If you're going to be spending at least a few days sightseeing and visiting museums, consider picking up a Luxembourg Card to get deals and free admission to most of the top attractions around the country.
Rent a car if you're comfortable driving in foreign countries. Luxembourg is small but if you want to see as much of it as possible, you should rent your own car. This way you'll get to explore on your own and move at your own pace.
Use the free wifi. Luxembourg City offers free wifi to both locals and visitors, so make good use of it while you're there.
Book Your Trip
Find the best flight deals by using Google Flights, then book direct with the airline. This is the search engine I use to compare flights and prices before booking my own trips.

BOOK YOUR ACCOMODATION
I recommend searching for hotels through Booking.com to compare hotels on amenities, location, and price. If you are a member of a hotel's rewards program, always book direct with the hotel. If you are not loyal to a specific hotel brand, using Booking.com for the best price.

TRAVEL INSURANCE
Travel insurance is more important than ever. For just a few dollars a day you can protect yourself and your trip. I personally use World Nomads, but whomever you choose, don't skip out on travel insurance. It can literally save you thousands of dollars.


Want to save it? Pin it.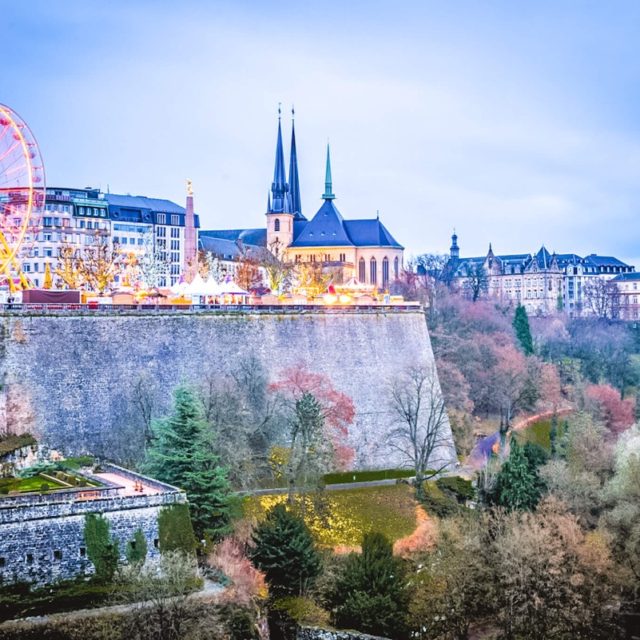 Photo by Sabino Parente The Luxembourg Christmas Market and Winter Lights festival is BACK for 2021! The Luxembourg Christmas Market is a must visit destination when spending …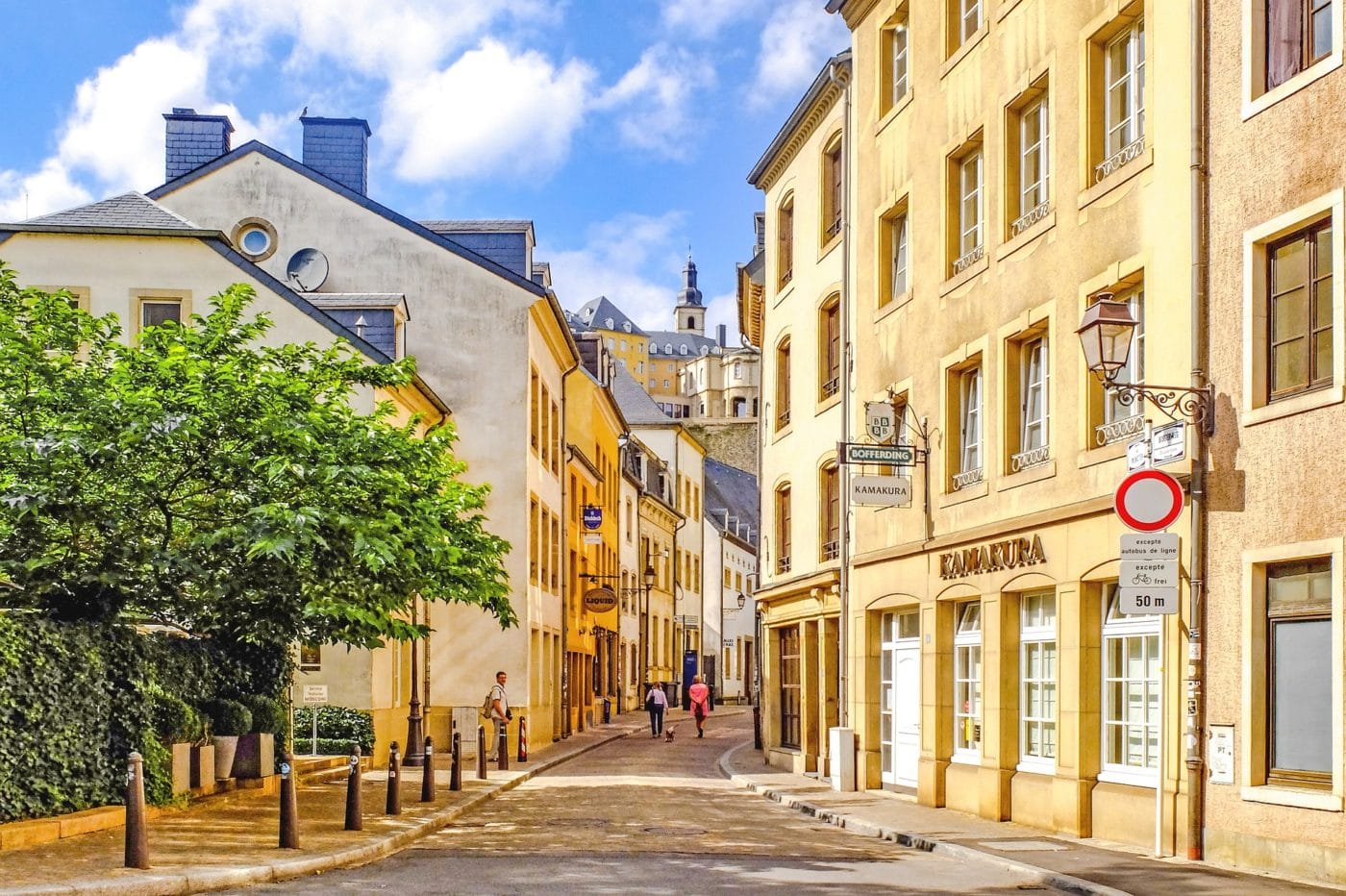 Photo by DJ Edj Looking for the best AirBnB in Luxembourg City? If so, this post will help you narrow down your search. I put together …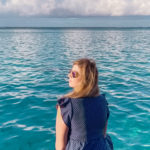 Eden Fite
Part-time Traveler | Dog Lover | Avoider of Crowds
I help busy people find creative ways to travel more.