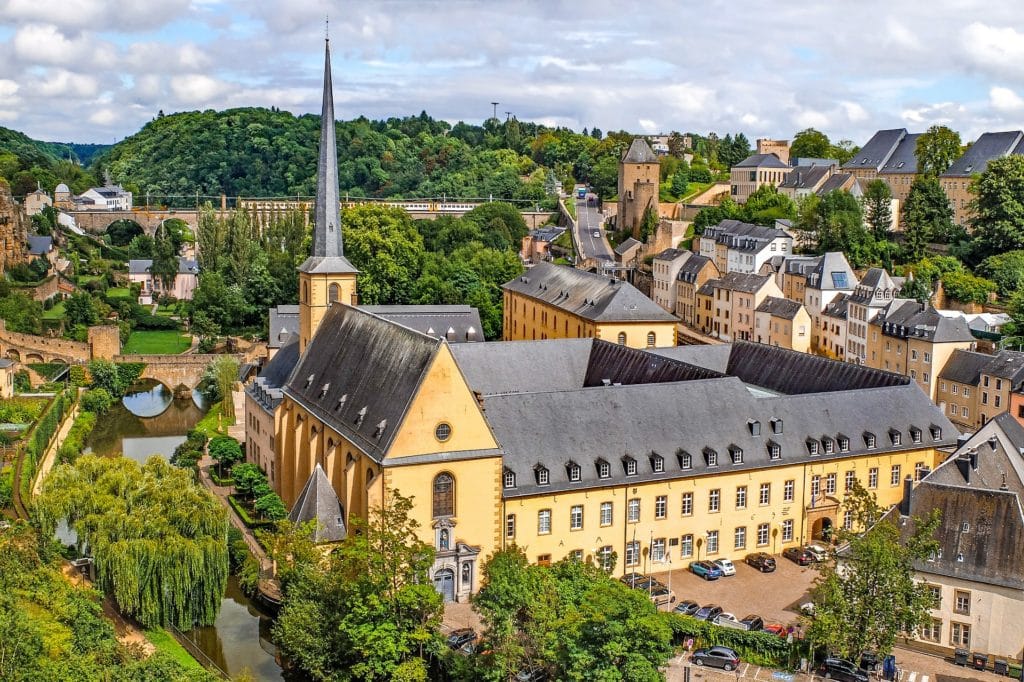 Those looking to spend one day in Luxembourg will likely find themselves in the lively capital of Luxembourg City, also known as the Grand Duchy of Luxembourg.
The city is compact and walkable which makes it a perfect day trip destination from neighboring cities and countries. During my visit, I was on a day trip from nearby Brussels and spend over 12 hours exploring this on foot.
So if you're wondering what to do in Luxembourg City, I've got you covered. To help you see as much as possible, I put together this quick Luxembourg itinerary to help you maximize your time while seeing as much as possible.
This itinerary will get you to all the most popular spots, including recommendations for restaurants and hotels. I also include recommended spots for cocktails at the end of the day. Or at the beginning of the day, who am I to judge?
Let's get to it.
One Day in Luxembourg Itinerary
As stated above, I personally completed this One Day in Luxembourg itinerary by walking to each destination from city's central train station. I'm not gonna lie, this was a lot of walking.
If you prefer a little less exercise, consider taking a taxi from the train station to your first destination. This will save you a ton of time and taxis will already be watiing outside the station.
Where is Luxembourg City?
Luxembourg City is located on the southern end of the country of Luxembourg. You can find Luxembourg nestled in between Belgium, Germany, and France in western Europe.
Luxembourg City is easily reached by train, bus, or car from nearby major European cities in just a few hours.  It makes an especially convenient day trip from Brussels, Paris, or Frankfurt or even a great stop on a European road trip.
Most visitors to Luxembourg City will arrive at the Gare de Luxembourg train station. You'll find the train station is about a 5-minute cab ride or 20-minute walk to the old town area of Luxembourg City.
Travel tip: Be sure to pick up the Luxembourg Card before you arrive. It gets you into many of the country's museums and main attractions for free, including a few on this list.
You can purchase the Luxembourg Card online and use a virtual Luxembourg Card on their app from your phone. The Luxembourg Card will cost 13 Euros for one person if using for just one day. Discounts are available if purchasing for more days and more people. 
If you'd like to see a Luxembourg City map, you can find one here.  Now let's get on with that perfect Luxembourg itinerary.
1. Explore the Old Quarters and Fortifications
One of the most popular things to do with 1 day in Luxembourg City is to explore the Old Quarters and Fortifications. Between the 16th and 18th centuries, Luxembourg was one of the most fortified territories in Europe.
To this day, many of the fortresses remain largely intact despite their partial demolition following the Treaty of London. Some that were destroyed have been fully restored and even include museums that tell their history.
These fortifications are spread out across the city and open to visitors during the day to explore. The old quarters and fortifications of Luxembourg City were designated an UNESCO World Heritage site in 1994. 
Exploring Luxembourg City on foot and stumbling across the city's many fortresses is quite the experience. This is especially fun if you didn't read up about the city ahead of time (I totally forgot). Finding a random fortress anywhere is pretty cool, but several of them is just awesome. 
2. Passarelle Bridge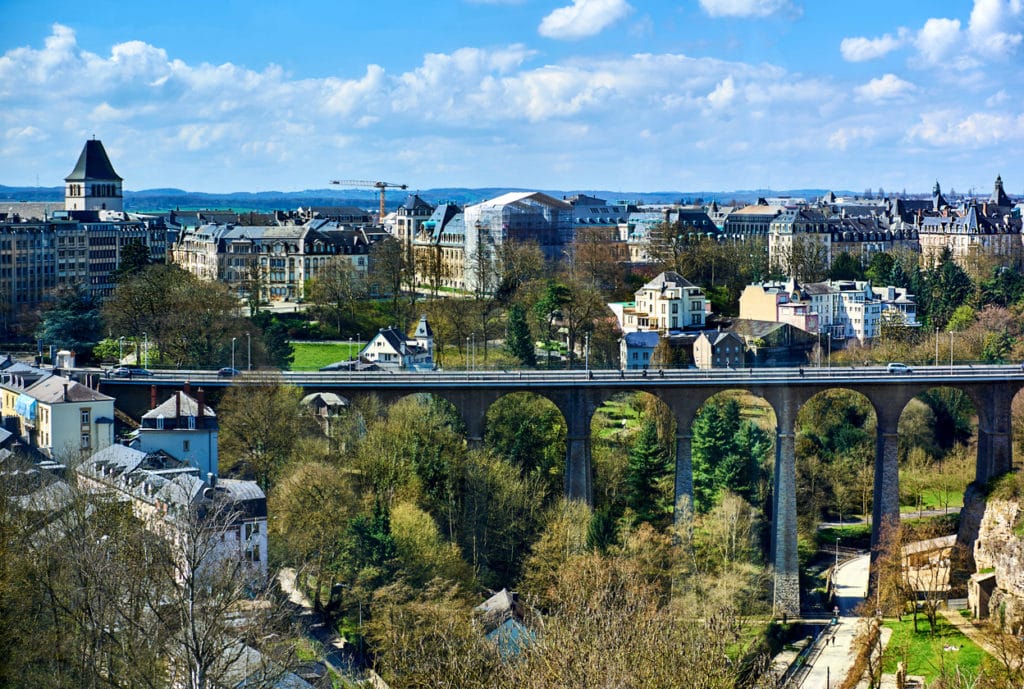 The Passarelle Bridge, also known as the Luxembourg Viaduct, was built between 1859 and 1861. The bridge carries traffic across the Petrusse Valley connecting Avenue de la Gare to Boulevard Franklin Delano Roosevelt.
This iconic bridge was originally built to connect the city's new railway station to the city centre. Today, the bridge is admired for its design and is frequently photographed by tourists and visitors. 
If you're lucky enough to be visiting Luxembourg when there's blue skies, you'll have the perfect day to get beautiful pictures of the bridge. Take advantage, those blue skies can be hard to come by in Luxembourg.
3. Fort Thungen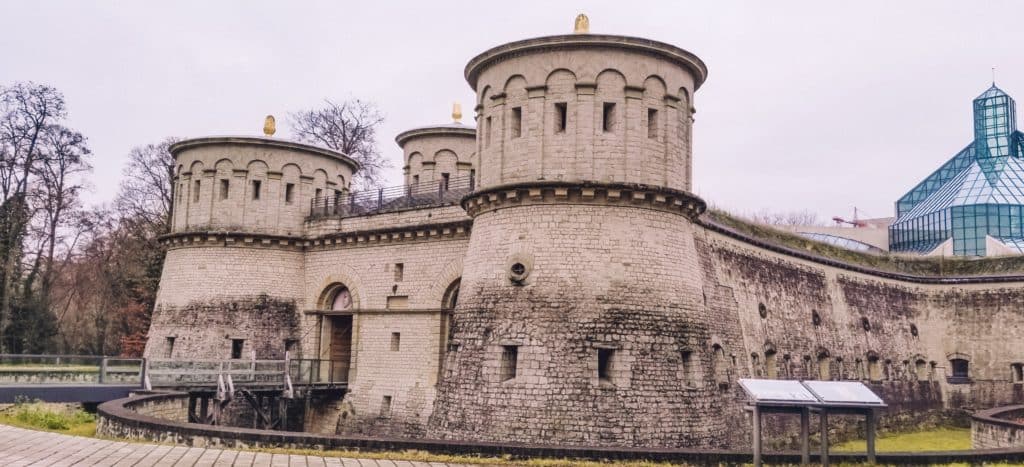 One of my favorite stops on this Luxembourg one day itinerary is Fort Thungen and the surrounding grounds. I actually stumbled upon this place by accident during my visit. I just love it when I accidently fine a castle, don't you?
Fort Thungen is a historic fortification sitting at the top of one of the many hills in Luxembourg City.
The fortress was built by the Austrians in 1732 as an additional defensive structure to protect the city. The majority of Fort Thungen was destroyed in 1870 and 1874 as part of the Treaty of London, which required the destruction of the city's many fortifications.
Following this destruction, the three towers and the foundation were all that remained. During the 1990s, the fortress was fully restored and a museum, the Musee Drai Eechelen, was opened inside in 2012. The museum's permanent exhibit tells the history of Luxembourg from 1443 to 1903. 
Fort Thungen can be found in Drai Eechelen Park in the northeast section of the city near the city's modern art museum and philharmonic.
The museum is open every day from 10:00 a.m. to 6:00 p.m. except Mondays. On Wednesdays, the museum is open from 10:00 a.m. to 8:00 p.m. Admission is 5 Euros.
4. Grand Duke Jean Museum of Modern Art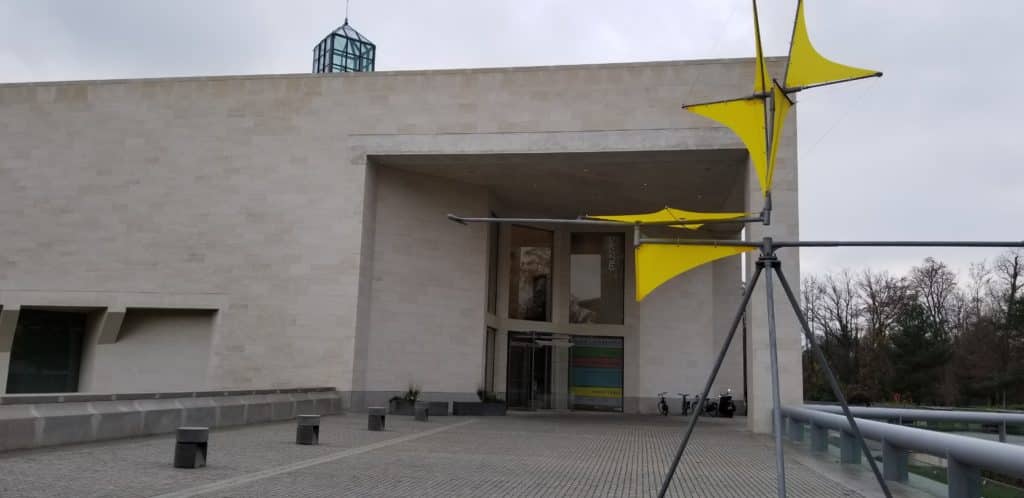 The Grand Duke Jean Museum of Modern Art is a fairly new addition to the city, having opened its doors in 2006. The museum itself is located on the grounds of Fort Thungen.
It was designed by renowned Chinese American architect Leoh Ming Pei, who also designed the John F. Kennedy Library and the National Gallery of Art, among many other notable buildings. That being said, the museum structure itself is worth your time to see.
In addition to the beautiful architecture, the museum's collection includes pieces on display from Andy Warhol, Cindy Sherman, Steve McQueen, and many more. There is also a cafe and gift shop on site. 
The museum is open Thursday through Monday from 10:00 a.m. to 6:00 p.m. and Wednesday from 10:00 a.m. to 11:00 p.m. The museum is closed on Tuesdays. 
5. Casemates du Bock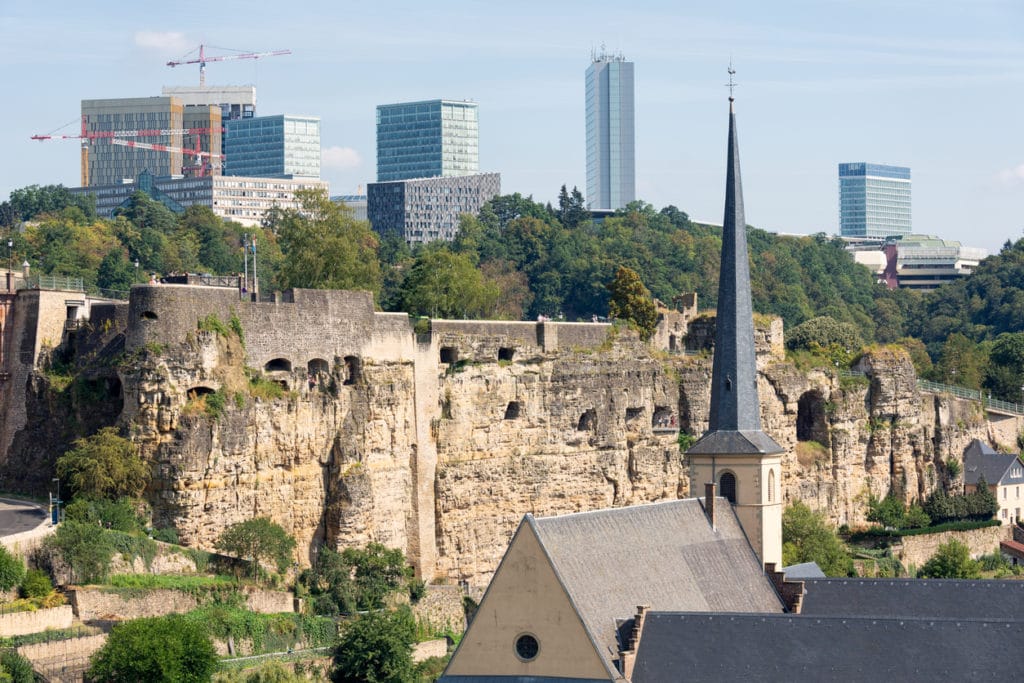 One of the most popular things to do in Luxembourg in one day is to visit the Casemates du Bock.
Casemates du Bock, or Bock Casemates, is a large area of underground tunnels and galleries built into the hillside of Luxembourg City. The fortress and tunnels were built in 1644 to protect the territory from invasions. 
Beginning in 1933 the tunnels were opened up to the public. However, they were used again as a bomb shelter for about 35,000 people during WWII. 
Visitors may wander through the tunnels of Casemates du Bock daily from 10:00 a.m. to 5:30 p.m. Hours do vary depending on the time of year. Casemates du Bock is really cool to see in person, so don't skip this one.
Admission is 7 Euro for adults. Guided tours are also available. You can find more information on visiting Casemates du Bock by visiting their website here. 
6. Visit Gelle Fra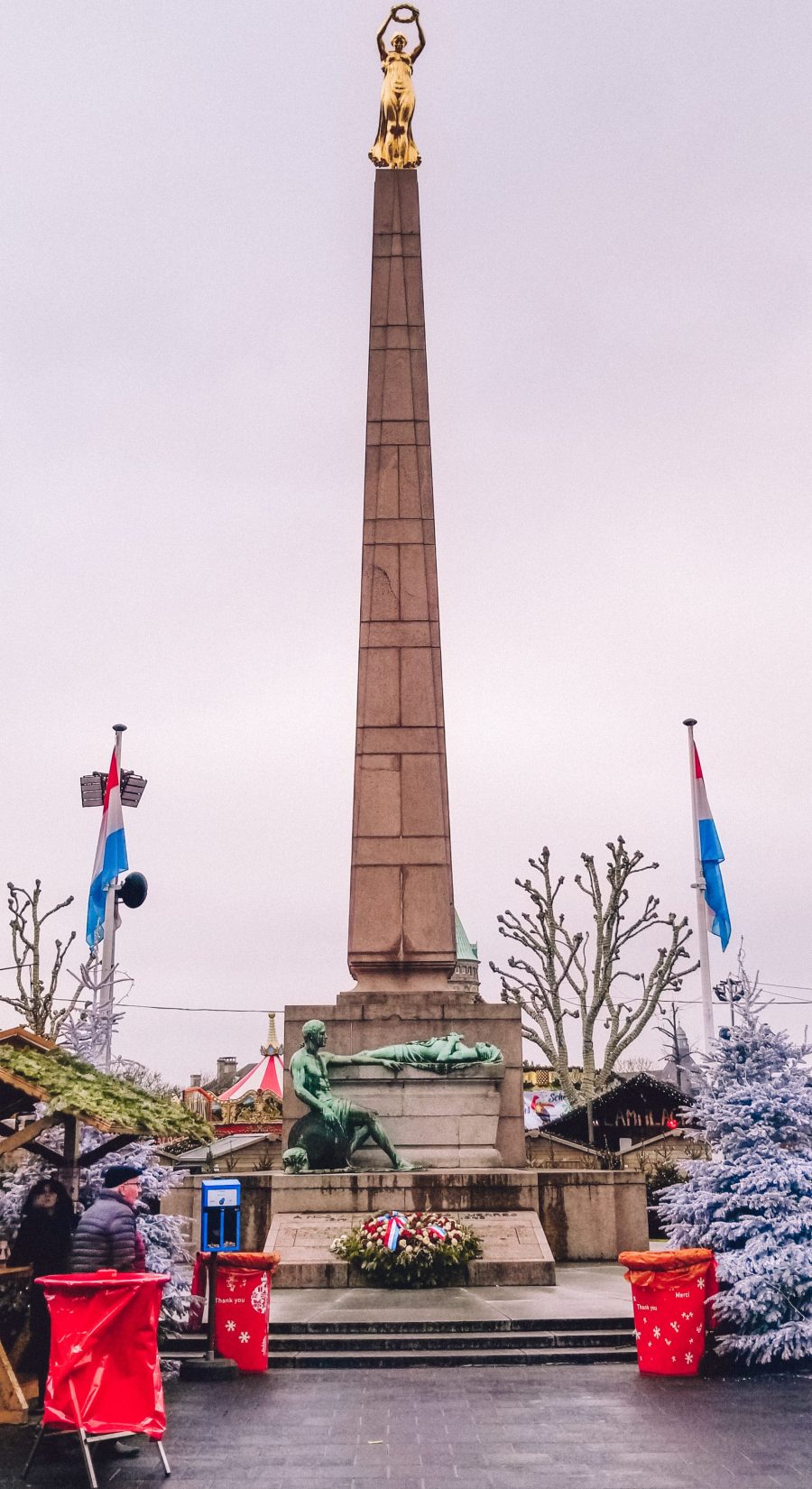 The Gelle Fra is a Monument of Remembrance and war memorial with quite an interesting history. 
The memorial is dedicated to the thousands of volunteers who served in the armed forces of the Allied Powers during both World Wars and the Korean War. You can find Gelle Fra in Constitution Square in the center of Luxembourg City. 
The monument is 21 meters tall with a granite base and a bronze statue at the top. The statue depicts NIke, the Goddess of Victory.
In 1940 the Germans dismantled the memorial when Nazi troops occupied the city during WWII. Following the occupation, several pieces of the memorial were rescued, though the bronze statue of Nike could not be located.
Surprisingly, in January 1980, the statue was found beneath the stands of the National Football Stadium. In 1984, the monument was fully reconstructed to its original design. 
7. Grand Ducal Palace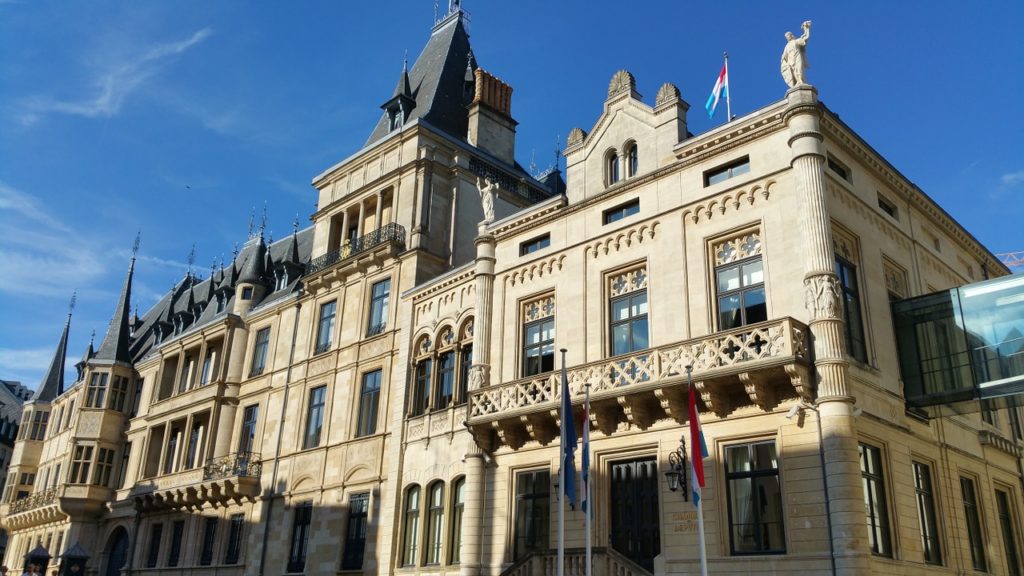 The Grand Ducal Palace is the official residence of the Duke of Luxembourg. The palace is where he works and performs the majority of his duties as the head of state of the Grand Duchy.
From 1572 to 1795 the building served as the Luxembourg city hall until it then became head of the Luxembourg government in 1817. Beginning in 1890 the palace was reserved exclusively for the Grand Duke and his family. 
During WWII when the German's occupied the nation, the palace was used by the Nazi's as a tavern and concert hall.
During their occupation, they hung large swastika flags in the building and destroyed the majority of the furniture, artworks, and jewels.
After the war, the palace was again reserved for the Grand Duke and his family. Beginning in 1966, soldiers from the Luxembourg military perform guard duties. 
Visitors may always view the exterior of the Grand Ducal Palace. However, access to the interior of the palace is only granted to visitors on guided tours in July and August. You can find information on guided tours here. 
8. Notre Dame Cathedral – Luxembourg City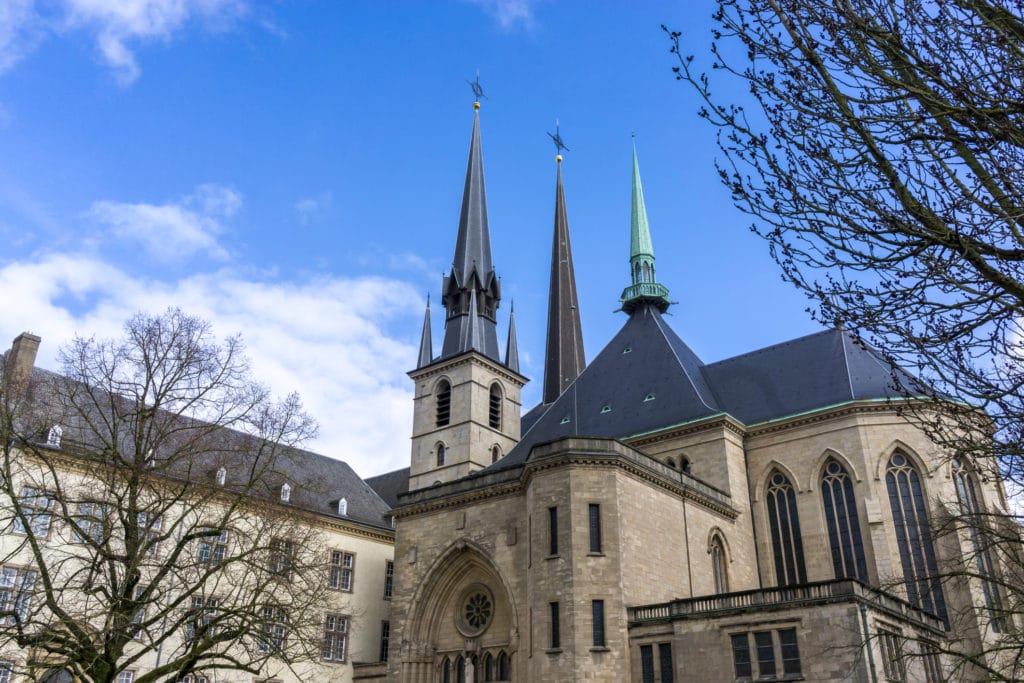 The Notre Dame cathedral is located near the city's historic center. The cathedral is an example of Gothic architecture with Renaissance elements.  Originally a Jesuit church, the cathedral was built between 1613 and 1621.
Additional construction of various sections of the cathedral were completed much later, some sections as recently as 1938. The cathedral has three main towers, the west tower is the original containing the bells.
The central tower and west tower were added when the church was expanded between 1935 and 1938. There is also a crypt in the cathedral holding the remains of several members of the Grand-Ducal family. 
Visitors are welcome to enter and view the inside of the Notre Dame cathedral. Doors are open daily from 10:00 a.m. to noon and 2:00 p.m. to 5:30 p.m. In my opinion, this is also one of the best free things to do in Luxembourg.
9. Place Guillaume II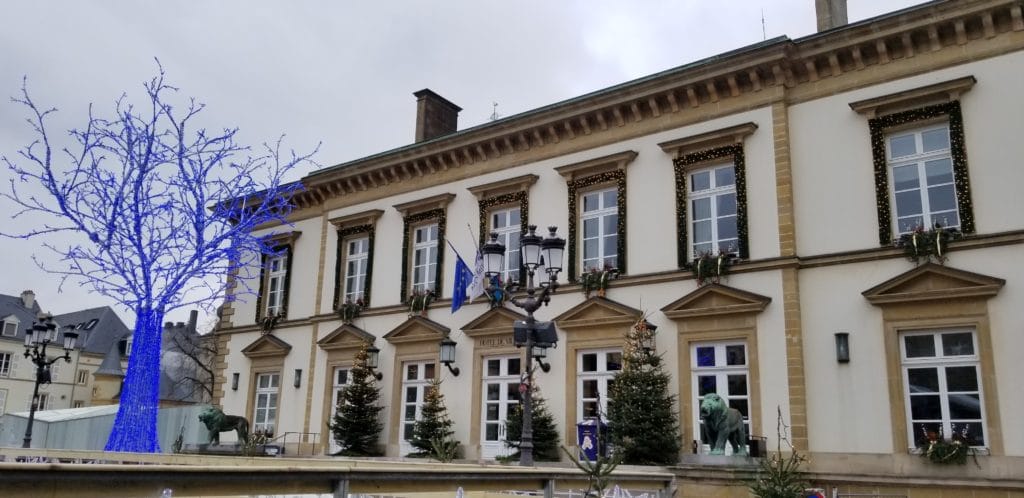 You'll find Place Guillaume II just a short walk from the Notre Dame cathedral in the Ville Haute quarter.
Place Guillaume II is a large outdoor space where you'll find the City Hall and a large statue of Grand Duke William II riding a horse. The large outdoor space is primarily used for concerts. 
10. Explore the Grund Neighborhood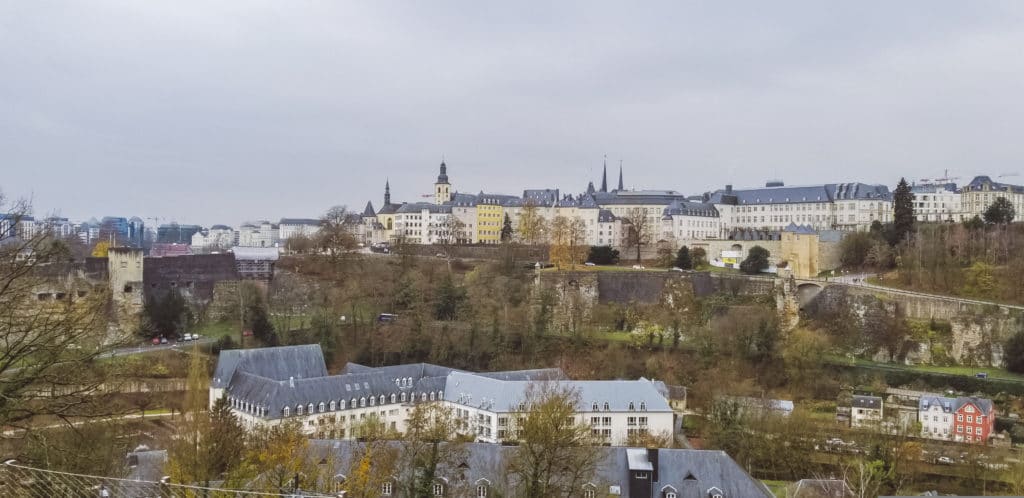 The Grund is an affluent neighborhood located along the Alzette river below the city center. 
The neighborhood is best known for its restaurants, bars, and pubs, making it a busy nightlife spot. This is a beautiful area of the city to explore both day and night.
You can access the Grund neighborhood on foot or by taking a lift built into the hillside.
Popular destinations in Grund include Mosconi, a one-star Michelin restaurant specializing in pasta, or the Japanese restaurant Kamakura.
Both are fantastic options and a great way to start your evening before heading out for drinks. 
Bonus stop: Luxembourg City Christmas Market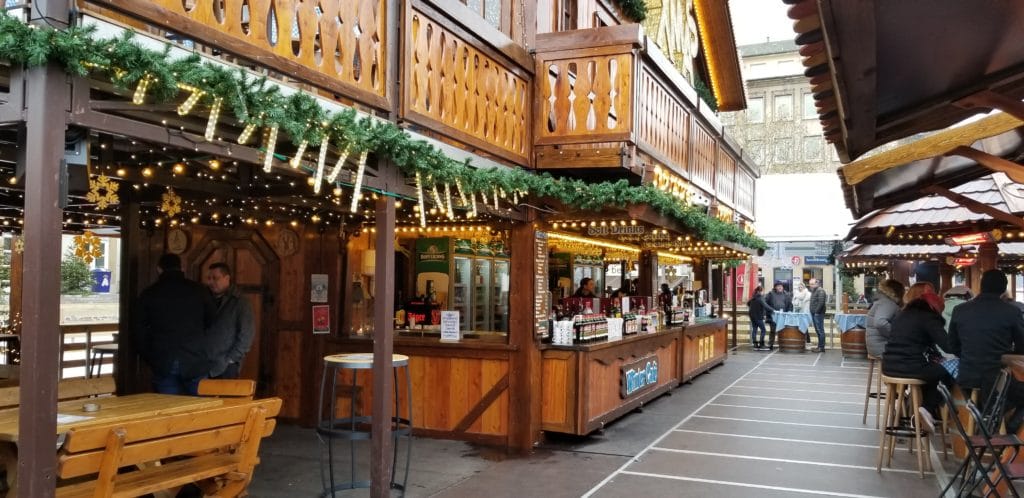 If you're spending Winter in Luxembourg, make sure you take a walk through the city's Christmas market.
You can find plenty of unique gifts or souvenirs to purchase from one of the many vendors. There is also a food and drinks section where you can purchase local snacks, craft beer and mulled wine.
If the Christmas market is open, this is a great place to stop for an affordable lunch or snack. You will also find an ice skating rink and some carnival rides for the kids. 
Is Luxembourg worth visiting?
Absolutely. Luxembourg is cool.
It's a tiny little country but it's got lots of character. I encourage you to spend 1 or 2 days in Luxembourg City, but then move on to explore Luxembourg's beautiful countryside and many castles.
There are tons of fun day trips from Luxembourg City that will help you get to know Luxembourg a little better.
Where to eat in Luxembourg City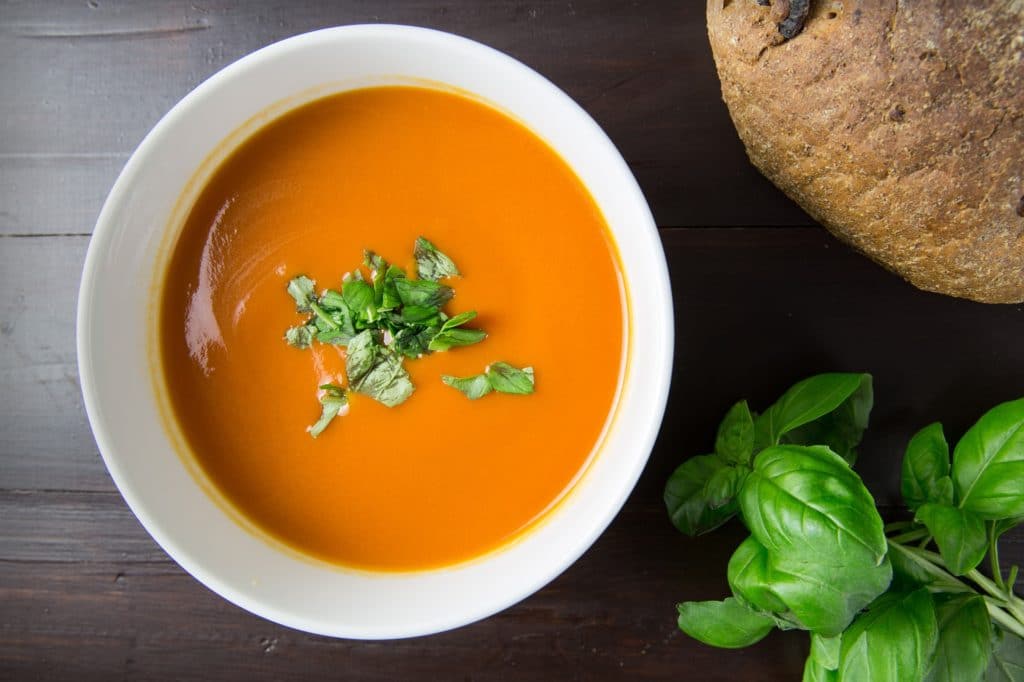 As you're making your way through this Luxembourg City in one day itinerary, you will likely get hungry along the way.
Luxembourg City is home to an extensive list of top-rated restaurants serving cuisine from all over the world. Take advantage of your time in Luxembourg and visit one of the city's many incredible restaurants.
Here is a shortlist of some of my suggestions:
If you're undecided about what to eat, take a walk around the city's historic center. You'll find plenty of restaurants there, both affordable and upscale. 
Luxembourg City Nightlife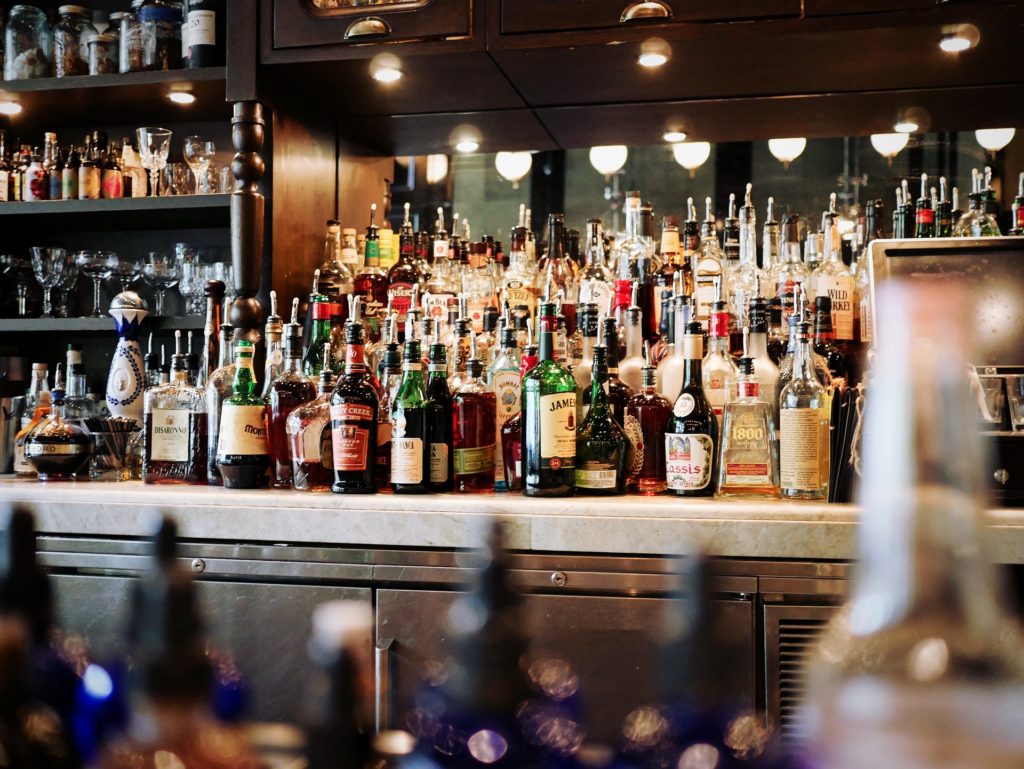 Even if you have just one day in Luxembourg City, try to make time to grab a beer or cocktail at one of the city's many bars or pubs.
Luxembourg City has a fun nightlife scene and wide variety of bars and lounges to check out. Here are some of the places I recommend:
Where to Stay in Luxembourg City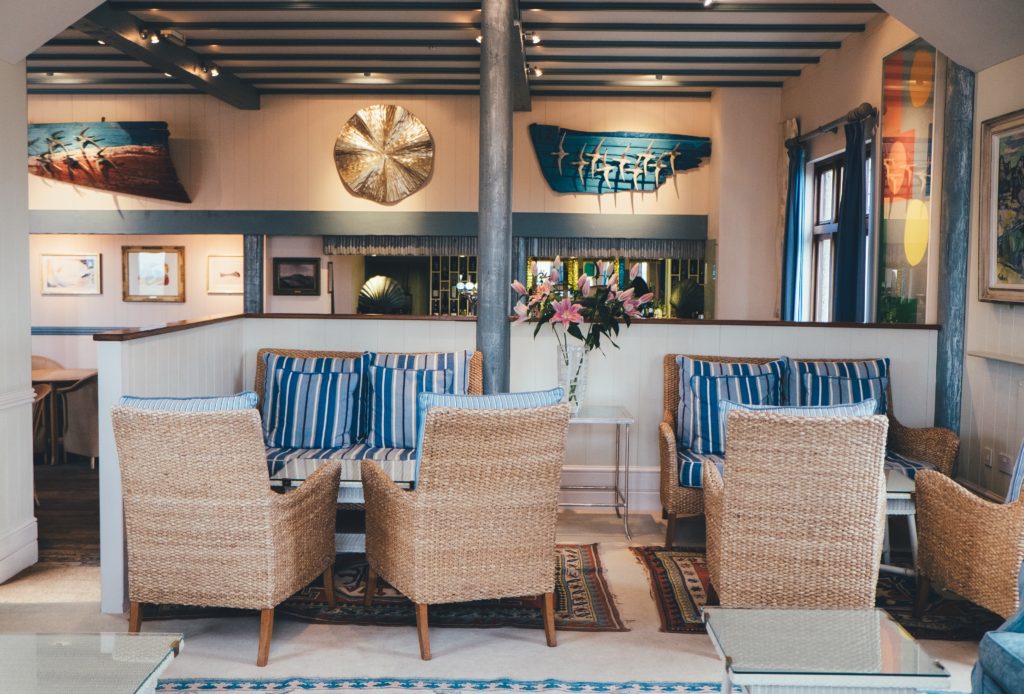 There are plenty of hotel choices in Luxembourg City to suit any budget if you decide to spend multiple days exploring the city. Here are my recommended Luxembourg City hotels:
Budget
Moderate
Luxury
Travel Tips for Luxembourg City
Here are a few tips for making the most out of your one day in Luxembourg travel itinerary: 
Plan out your day beforehand so you know which order you will be visiting the places on this list. Don't forget to also plan for when you'll have lunch and where you want to eat. This will alleviate time wasted trying to figure these things out during your visit. 
Wear comfortable shoes. You'll be doing a lot of walking during your visit, so you might as well be as comfortable as possible. 
Double-check museum hours if you'll be visiting on a Saturday, Sunday, or Monday. Many museums are closed on Monday and may have modified hours during the weekend. 
Take advantage of cabs, Ubers, or public transportation when appropriate. You don't want to lose too much time going from place to place if you've only got one day in Luxembourg City. 
Try and start your day as early as possible so you have plenty of time to see everything you want to see. 
Take note of the last train departure back to your home destination. You don't want to get stuck in Luxembourg City because you missed your train. Though that may not be a bad thing.
Plan to arrive at the train station at least 20 minutes before its departure so you have time to find your train. 
Bring a reusable water bottle with you that you can fill up along the way. 
I hope my guide on what to do in Luxembourg City in One Day was helpful in planning your visit. If you're looking to plan another quick day trip in Europe, consider spending 12 Hours in Paris.
Book Your Trip
Find the best flight deals by using Google Flights, then book direct with the airline. This is the search engine I use to compare flights and prices before booking my own trips.

BOOK YOUR ACCOMODATION
I recommend searching for hotels through Booking.com to compare hotels on amenities, location, and price. If you are a member of a hotel's rewards program, always book direct with the hotel. If you are not loyal to a specific hotel brand, using Booking.com for the best price.

TRAVEL INSURANCE
Travel insurance is more important than ever. For just a few dollars a day you can protect yourself and your trip. I personally use World Nomads, but whomever you choose, don't skip out on travel insurance. It can literally save you thousands of dollars.


Want to save it? Pin it.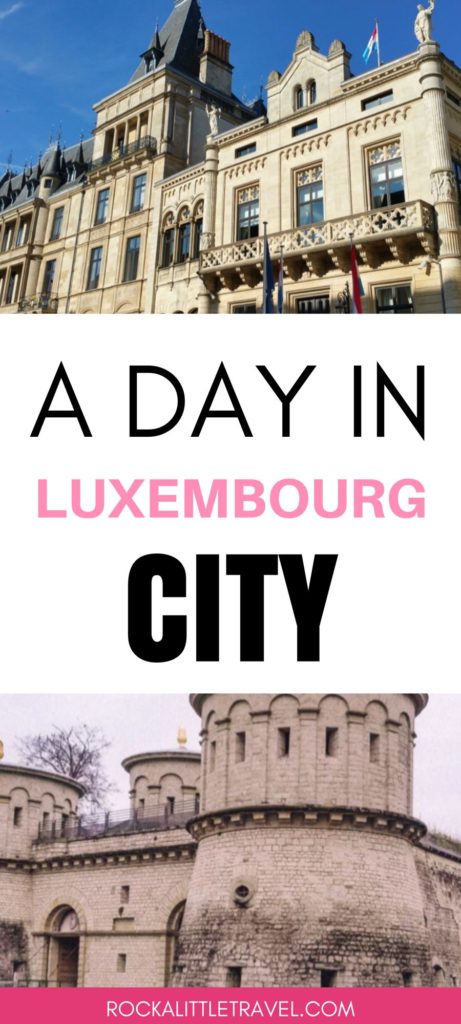 Related Posts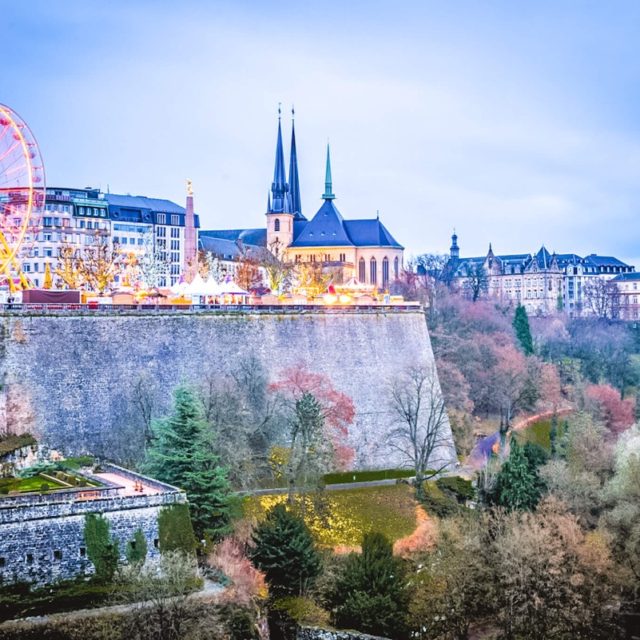 Photo by Sabino Parente The Luxembourg Christmas Market and Winter Lights festival is BACK for 2021! The Luxembourg Christmas Market is a must visit destination when spending …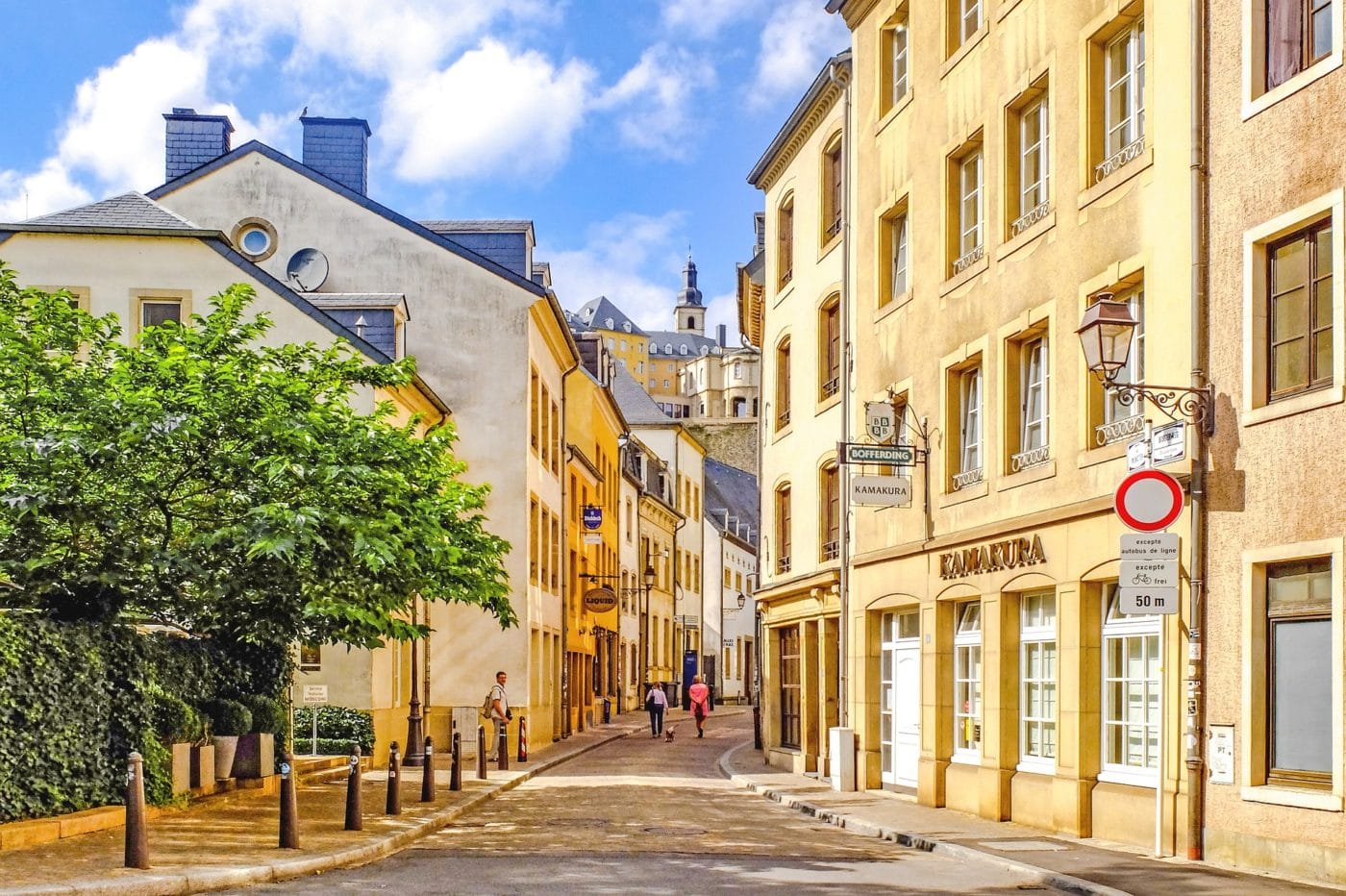 Photo by DJ Edj Looking for the best AirBnB in Luxembourg City? If so, this post will help you narrow down your search. I put together …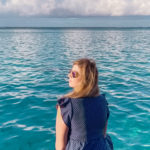 Eden Fite
Part-time Traveler | Dog Lover | Avoider of Crowds
I help busy people find creative ways to travel more.