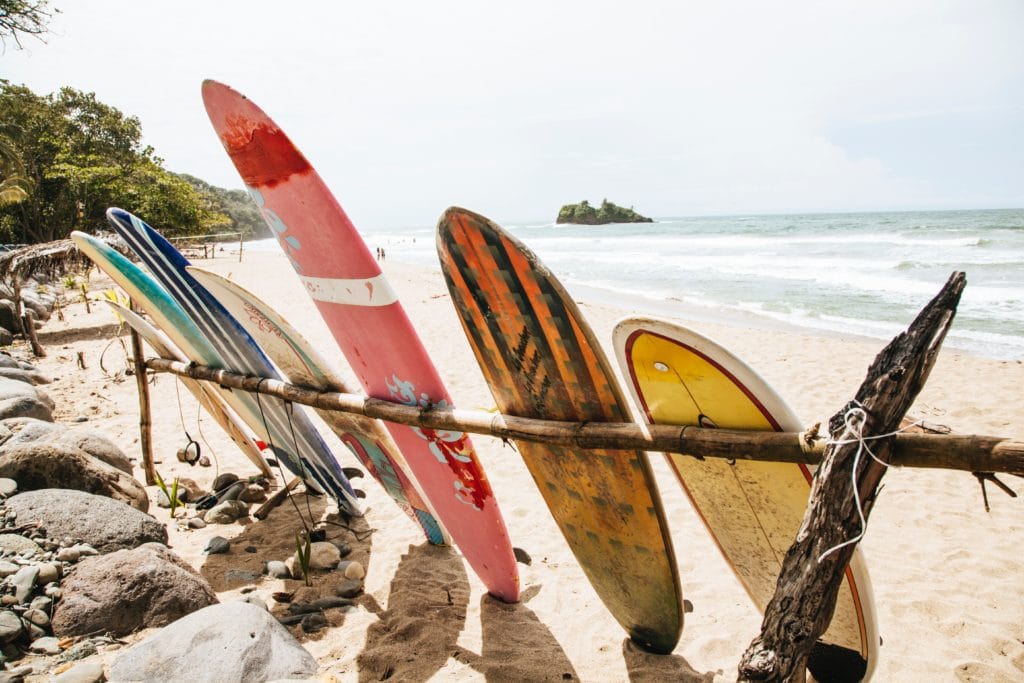 With its rockin Afro-Caribbean culture, tropical climate and eclectic beaches, a trip to Puerto Viejo makes the perfect Caribbean beach destination. 
There are lots of reasons people are drawn to Puerto Viejo. For backpackers, its an affordable destination on a stop before reaching Panama.
Surfers enjoy the chance to surf the world famous Playa Cocles and Salsa Brava surf breaks.
For solo travelers, its a safe and fun place to get their feet wet before moving on to other parts of Central America. 
While Puerto Viejo is many things to many people, it's mostly a peaceful little Caribbean town lined with beautiful beaches, each with its own unique character. 
While you're in Costa Rica, be sure not to miss these unique things to do in Puerto Viejo.
Some of the links in the post are affiliate links. If you make a purchase through these links it helps to support this site at no extra cost to you.
Things to do in Puerto Viejo Costa Rica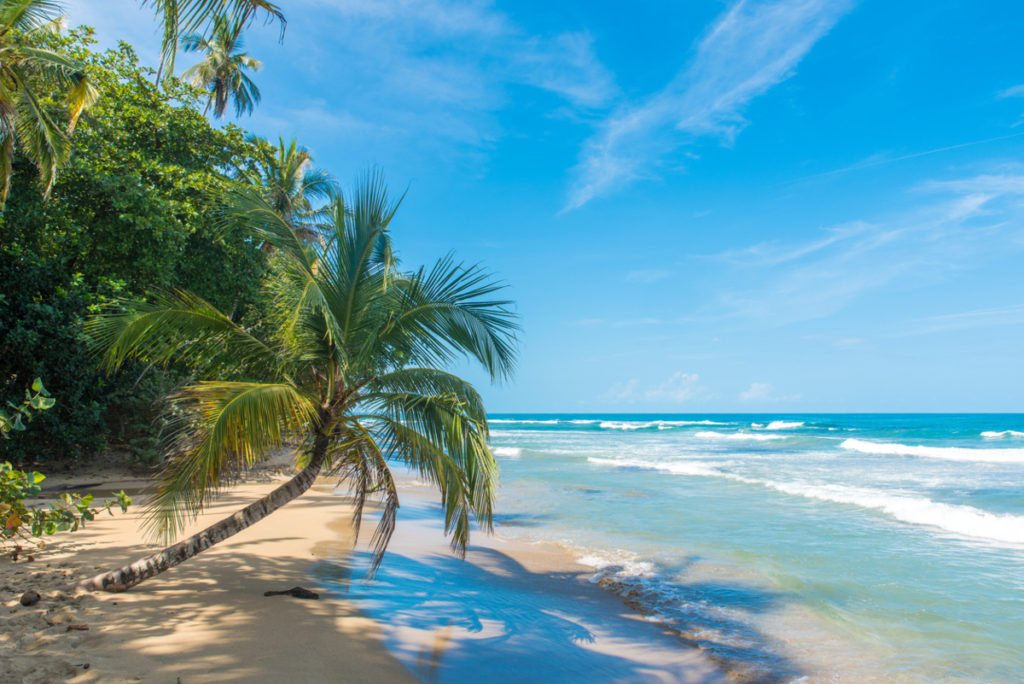 Puerto Viejo was my favorite place in Costa Rica. I enjoyed spending long lazy days sunbathing on the beaches and swimming in the blue waters of the Caribbean.
This trip was my first time seeing the Caribbean and I was just blown away by how beautiful the water was. I remember it being so much warmer than I expected. I literally spent hours playing around in the soft waves along the beaches of Puerto Viejo.
Besides the gorgeous beaches, you're going to love the natural beauty of this region of the country. The rainforests are just incredible, so be sure to visit them while you're in the area.
I recommend spending at least three to four days in Puerto Viejo, but if you have more time, you won't be disappointed if you stick around a while. Trust me, you just may not want to leave.
Traveling Soon? Don't forget your travel insurance.
Travel insurance is now more important than ever.
Travel insurance is probably less than you think it is. (Ex. For a week in Spain next month I'm paying less than $62.00.)
Travel insurance covers a lot more than you think it does.
It's better to have it, than need it and wish you'd bought it.
See for yourself. Check prices here.
How to Get to Puerto Viejo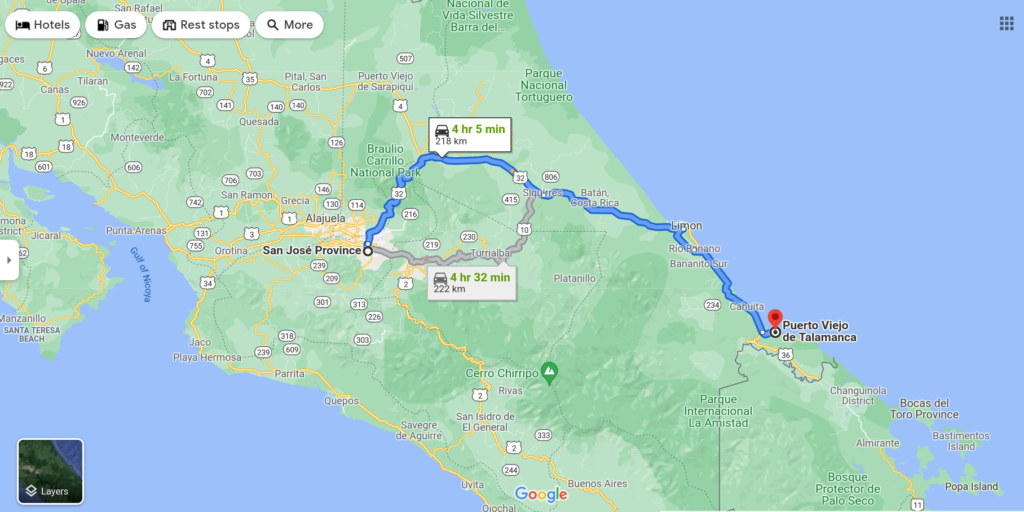 It's about a 4 hour drive from San Jose to the downtown Puerto Viejo area by car.
The easiest way to get to Puerto Viejo de Talamanca, or Puerto Viejo for short, from the capital of San Jose is to arrange for a shuttle.
There are several companies operating shuttles with door-to-door service featuring dozens of routes around the country.
Interbus offers service between San Jose and Puerto Viejo for $54. The trip will take approximately five hours.
A quick visit to their website will show you their routes and prices, along with a timetable to plan your trip. 
GrayLine is another shuttle company offering door-to-door service from San Jose to Puerto Viejo also for $54.
If you prefer to have a private shuttle, you can book your transportation through Costa Rica Shuttle, with one-way service costing $240. Depending on van size this includes up to 8 or 10 passengers. 
If you prefer to have more freedom during your visit, you may wish to get a rental car. The roads can be a bit rough with lots of potholes, so just be careful.
Also, be sure to get the insurance. Other drivers may hit your vehicle but they will keep driving. True story! 🙂
Best time to visit Costa Rica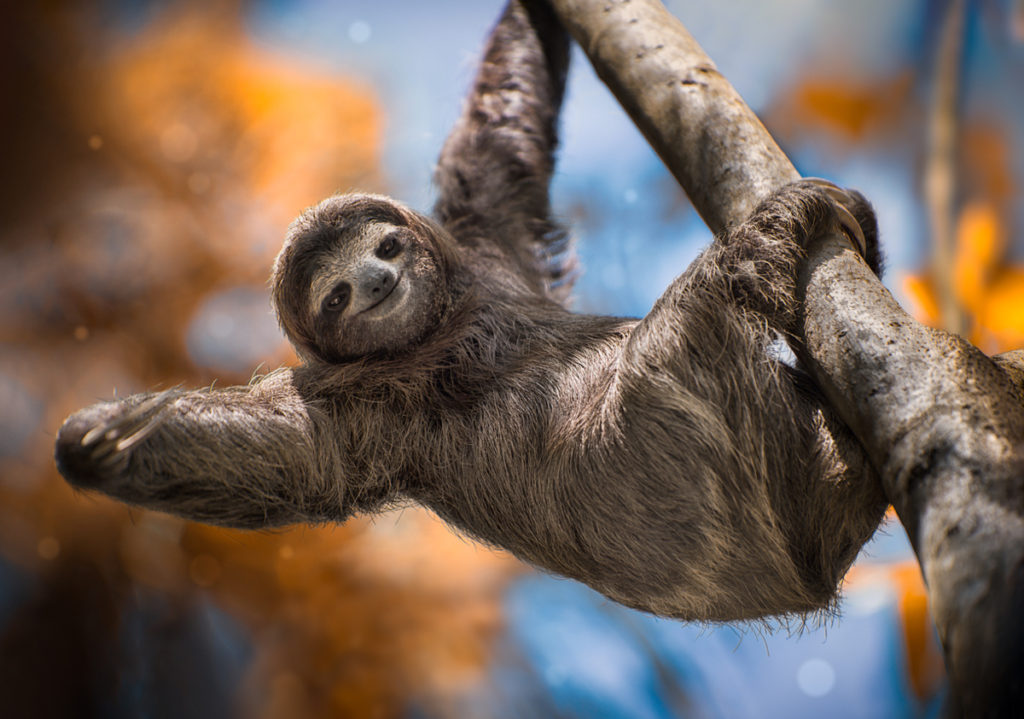 Costa Rica is a warm tropical destination, so it's great most of the year. While temperatures will average between 60 to 75 Farenheit most of the year, expected rainfall will increase during certain times of the year.
January to April: This is Costa Rica's dry season, and also its busiest tourist season. You'll experience less rainfall but also higher prices and larger crowds.
May to June: This is Costa Rica's green season. Rainfall will start to increase and crowds will start go get a bit smaller. This is a great time to visit if you're interested in seeing the coutry's wildlife. It's also a great time to explore the country's Caribbean coast and a great time for surfing.
July to August: Rainfall continues to increase and crowds continue to get smaller. This is a great time to visit Tortuguero to see the turtles. You can also head to the Pacific Coast for Humpback Whale watching.
September to October: This is the height of the rainy season in Costa Rica. You'll get virtually no crowds and but should expect daily rainfall. If you're feeling adventurous, there are still plenty of things to do in Costa Rica in October and September.
1. Visit the beaches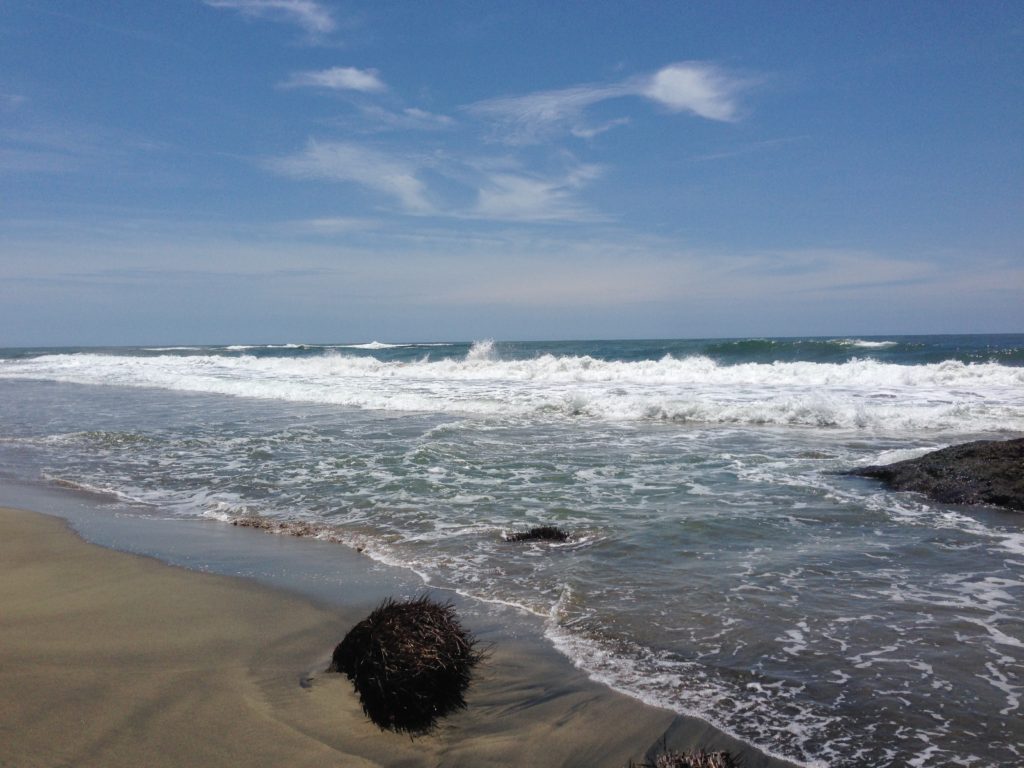 One of the best free things to do in Puerto Viejo is to visit the local beaches. There's a lot of them, so you'll have plenty to keep you busy during your visit.
Some of my best memories from visiting Puerto Viejo involve spending long days at the beaches.
Be sure to spend as much time as possible enjoying them. This is the Caribbean after all, so take advantage of it while you can.
There are several beaches in the immediate area, each with its own character. I recommend visiting them all if you can. Here's a sample of what you can expect:
Playa Cocles: This is one of the most popular beaches in the area for both tourists and locals. It's also popular with surfers, so you can watch them riding the waves if the time is right. There are cafes and bars along this beach if you get hungry or want a cocktail. You can also rent surfboards and bodyboards nearby. 
Playa Negra: As the name implies, this is a black sand beach and also one of the more popular beaches in the area. This beach tends to be a bit more lively than some of the others. There are several bars and shops along the sand so there is usually a lot going on here. This is a great place to get surf lessons if you're interested in learning while you're here. 
Playa Punta Uva: This is one of the nicest beaches for swimming with the water being mostly calm. For that same reason, this is also one of the best spots for snorkeling. You can find shops renting gear nearby for just a few dollars. 
Playa Chiquita: This is a relatively quiet beach as it is reached by a path through the rainforest. Many do not know where the path is, so it tends to be less crowded. So if you're looking for a peaceful spot to lay in the sand, this might be the place you're looking for.
2. Visit the Jaguar Rescue Center
Do not miss a visit to the Jaguar Rescue Center while you're in Puerto Viejo. A visit here will give you a unique opportunity to see the local wildlife up close and learn about all the animals.
On most visits you'll get to see sloths, jaguars, monkeys and exotic birds up close…really close. During some visits you may even be able to go inside the monkey cages if there happen to be babies in their care at the time.
If you've ever wanted a baby monkey to stand on your head, this might be your chance. 
The Jaguar Rescue Center provides around the clock care to injured or orphaned animals from the surrounding Caribbean and rain forest.
You'll get to tour their facilities, meet the animals, and hear about the work they do at the center.
This was one of my favorite memories of Costa Rica and one of the best things to do in Puerto Viejo if you're an animal lover like me.
They offer tours in the morning for about $20 per person. Check their website for dates, times and more info. 
3. Rent a bike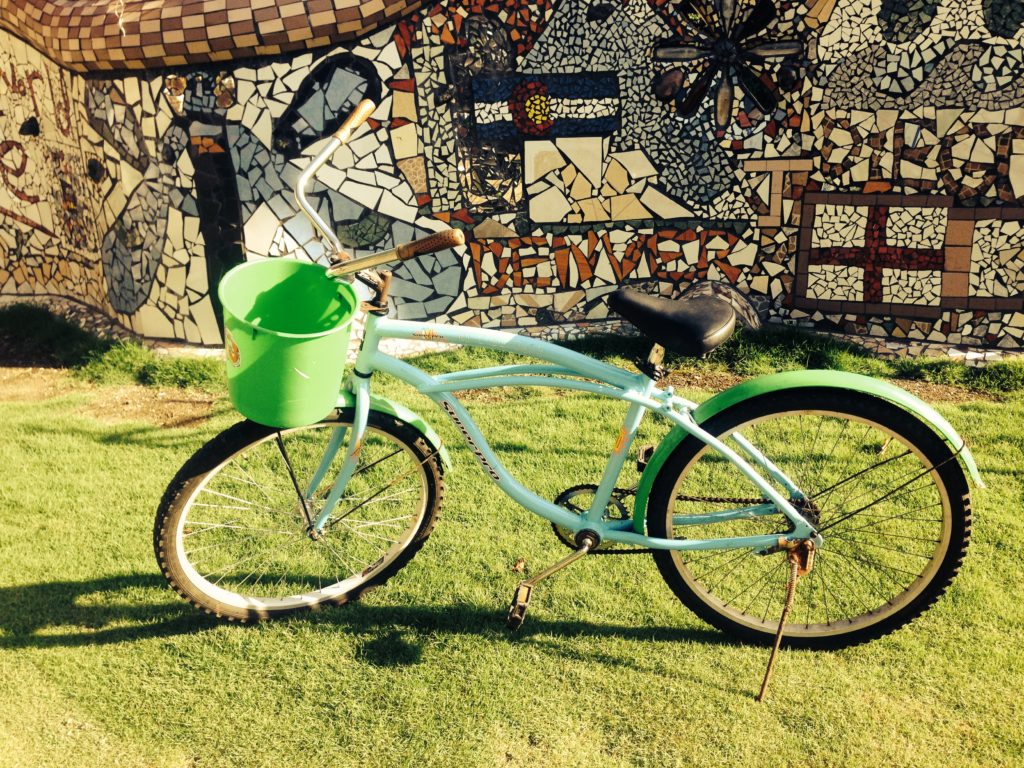 Renting a bike is the most fun and most practical way to get around Puerto Viejo.
The town of Puerto Viejo is not that big, so you can ride your bike from the center of town to most of the places you'll want to go. 
If you are going to rent a bike, I recommend just renting one for the number of days that you'll be in town.
Most of the hotels and hostels will offer bike rentals for just a few dollars a day. You should be provided with a lock so you can secure it when you are not using it. 
If you are planning to explore a bit further outside of Puerto Viejo, you can take a taxi. I recommend having the front desk of your hotel contact the taxi driver for you.
Be sure to get the driver's number once you reach your destination. When you're ready to leave you can ask a store owner or one of the locals to call your driver for you. 
4. Go surfing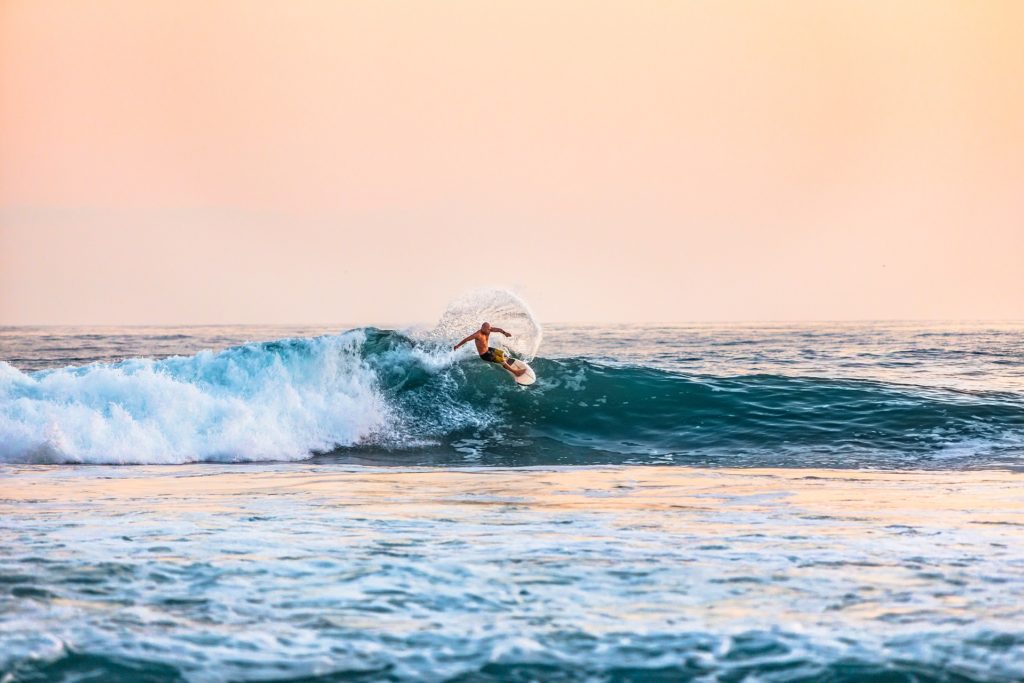 Costa Rica's Caribbean coast is home to Salsa Brava, one of the most famous surf breaks in the world. Surfers from all over the world come to Costa Rica just to surf here.
Salsa Brava is reportedly best in the dry season from November to April. It is also rumored to be a rather challenging surf break, even for experienced surfers due to the shallow surf.
For less experienced surfers or those just learning, give Playa Cocles a try instead. It's just a 10 minute walk from Salsa Brava.
Playa Cocles is also an incredibly popular surf spot in Costa Rica, but its a bit more forgiving than Salsa Brava.
This is also the location of several surf competitions that take place every year, which I'm told is a really fun time to visit.
If you don't know how to surf, consider taking lessons at one of the area's surf schools. Just head over to Surf the Jungle or Caribbean Surf School to inquire about lessons and pricing.
5. Go snorkeling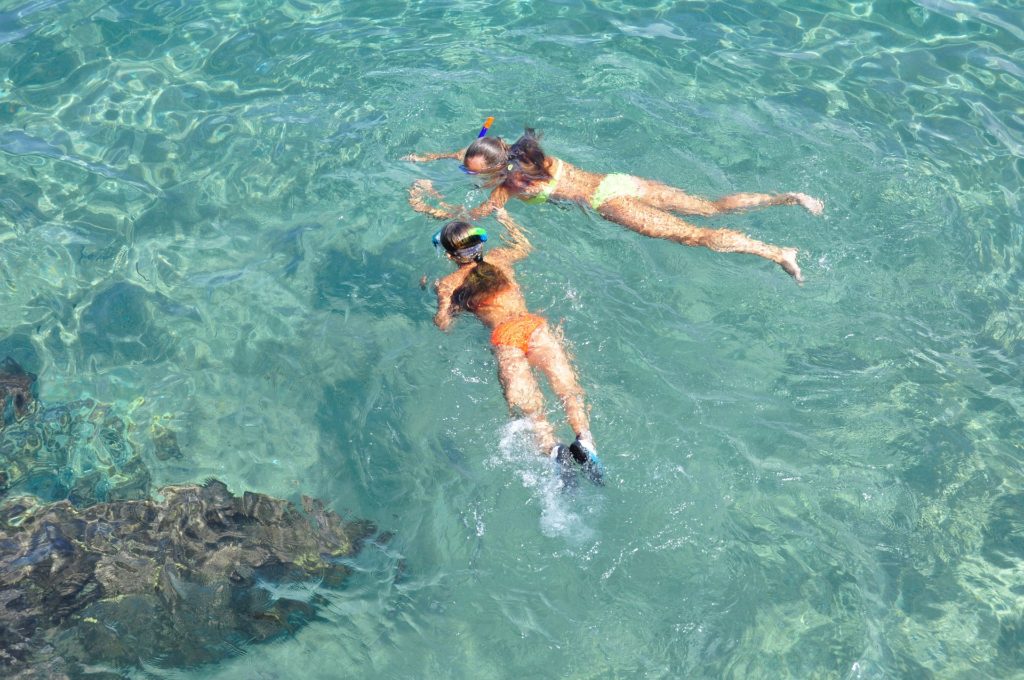 Snorkeling is another fun activity in Puerto Viejo. While not the location of the best snorkeling in the world, there are still several places that are worth checking out if you enjoy viewing marine life.
If you're serious about your snorkeling, make your way over to Playa Punta Uva towards the south.
This is one of the best beaches for snorkeling in the area. Another great spot is near the shallow reef by Manzanillo, or at Cahita National Park.
You can find snorkeling gear at stands along some of the beaches. You can also inquire at your hotel or hostel, they will likely have gear available you can rent.
6. Explore Cahuita National Park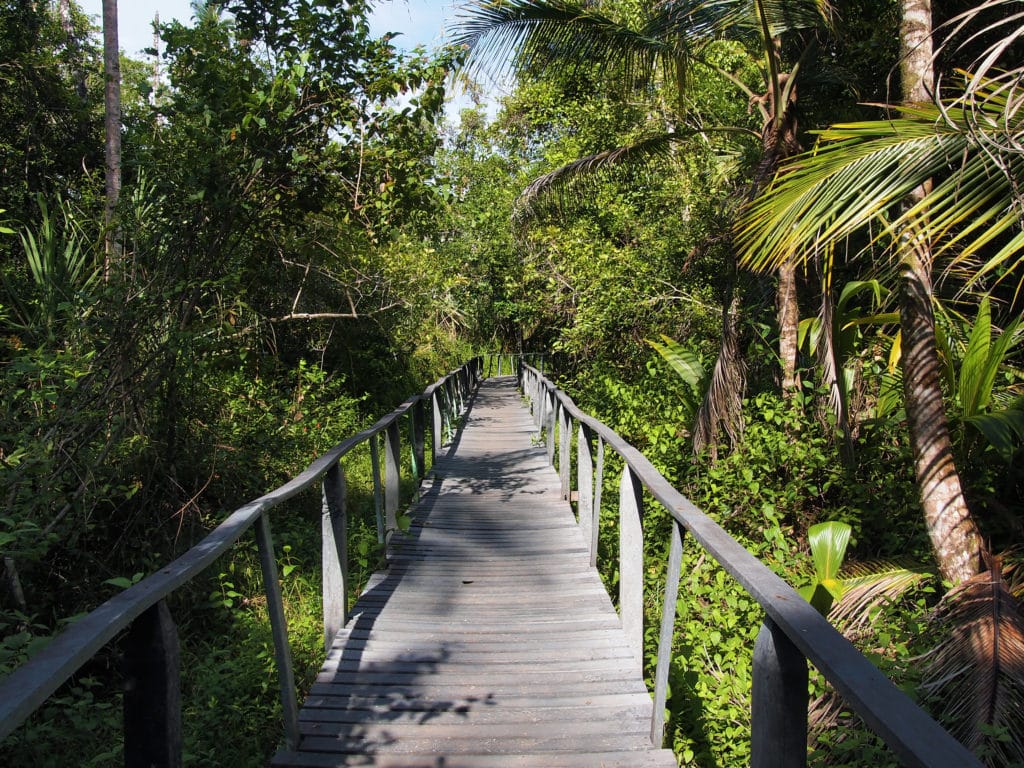 Cahuita National Park is a recreation area and wildlife refuge just north of Puerto Viejo. If you're an animal lover like I am, this is one of the most fun things to do in Puerto Viejo.
There's tons of wildlife in the park. You'll have the opportunity to see iguanas, lizards, monkeys, birds, and of course, sloths.
There's a long trail that weaves through the park and along the beach. Whether you see wilflife or not, it's a beutiful walk and a nice way to spend an afternoon.
7. Go kayaking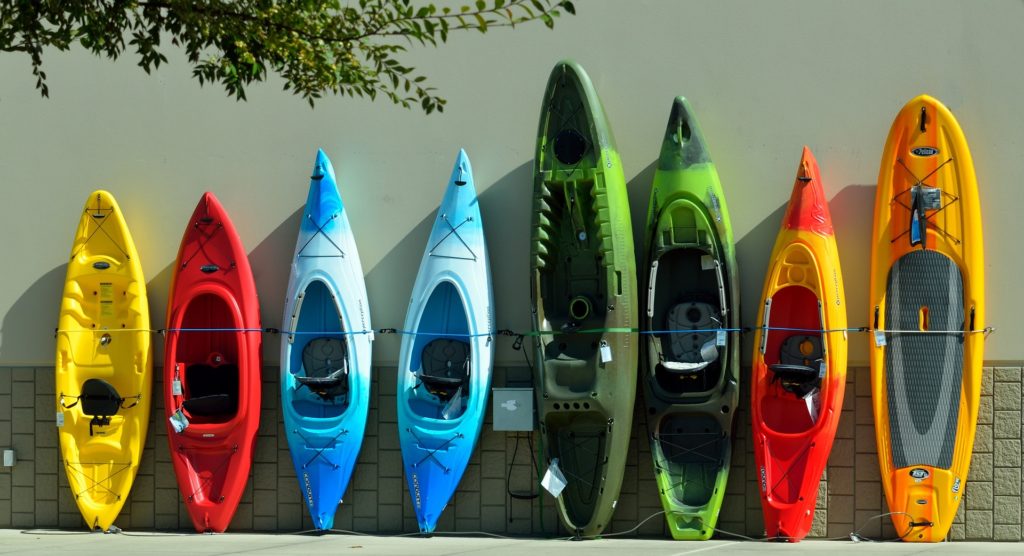 If you'd like to try kayaking, the nearby Punta Uva river is the perfect spot to go.
You can get to Punta Uva via a 5 mile bike ride or a quick ride on the local bus.
Once in Punta Uva, you can go kayaking either in the ocean, or on the river. If the water is choppy, you may wish to consider the river, which will be a more peaceful experience.
Plus, you'll have the chance to see turtles, birds, and sloths as you paddle down the river.
You can find kayak rentals along the river for just a few dollars. You may wish to bring water shoes, but they are not necessary.
8. Try white water rafting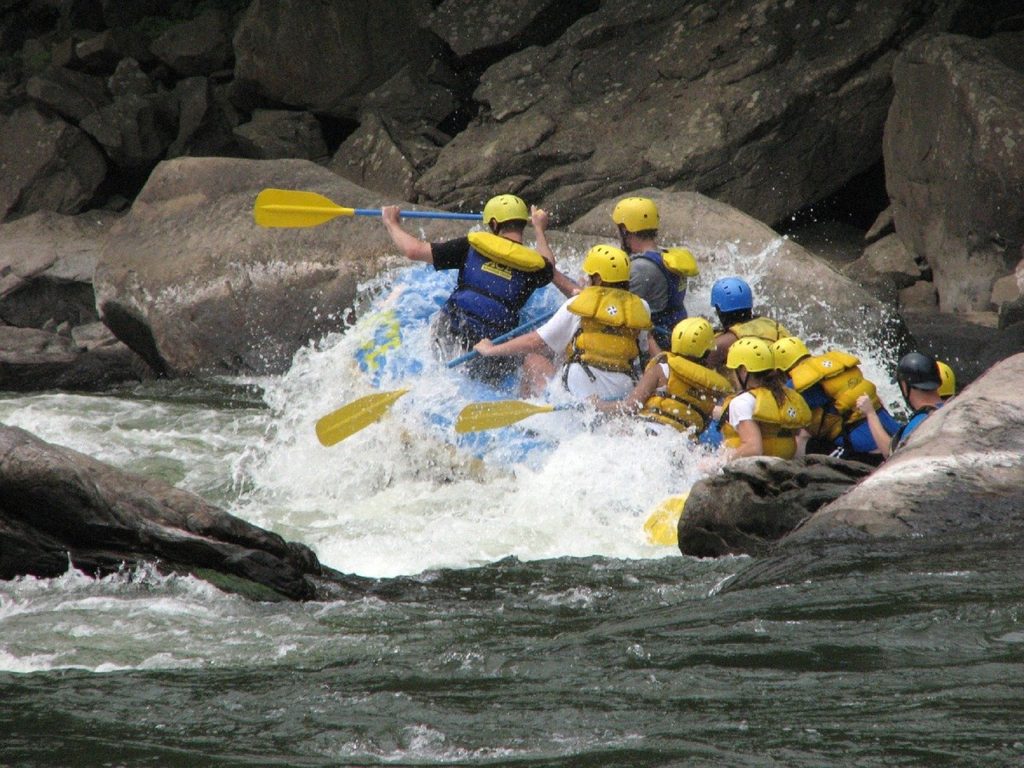 Not far from Puerto Viejo is the famous white water rafting destination of Rio Pacuare. This is likely one of the most adventurous things to do in Puerto Viejo.
The Pacuare River features Class III and Class IV rapids and makes a really fun day trip if you're looking to explore outside of Puerto Viejo.
There are a few different companies that offer the white water rafting trips on Rio Pacuare. Here are a few to get you started.
Pricing will vary depending on the company and itinerary you select, but they run about $129. This will include pick up and drop off from your hotel along with breakfast and lunch.
9. Take a cacao tour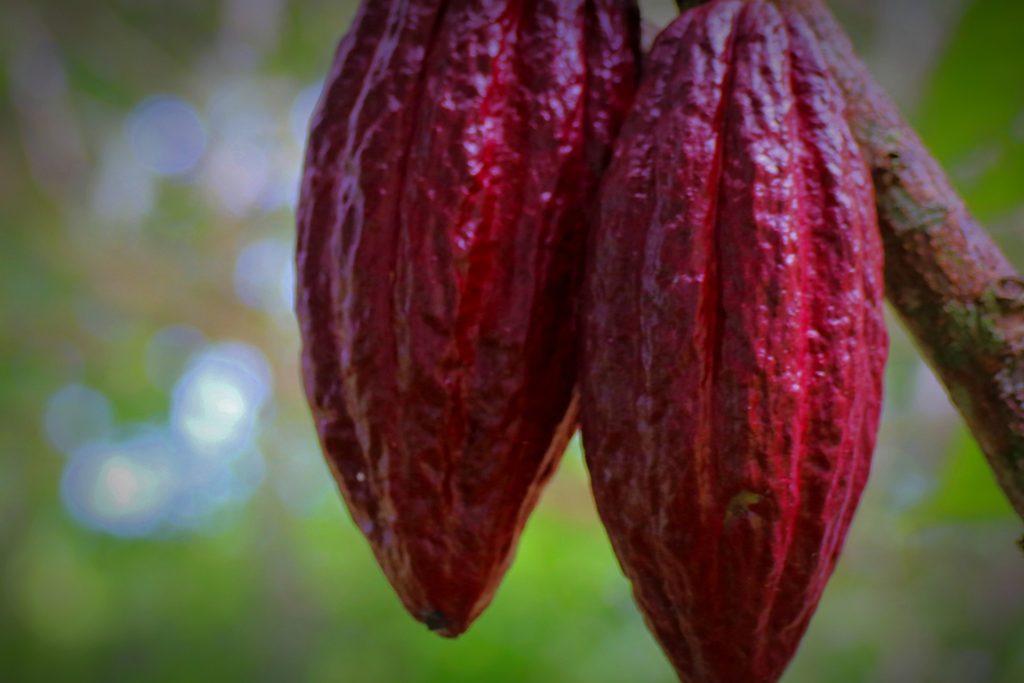 If you're looking for things to do in Puerto Viejo that involve food, you're in luck.
Cacao is a popular crop grown near Costa Rica's Caribbean coast. There are several cacao farms in the area, including one that offers tours.
The chocolate tour at Caribeans is quite popular with visitors. Guests on the tour will learn how the cacao is grown, harvested, processed, and made into the final product.
You'll even get to sample the cacao and chocoalte as part of the tour.
Every review I've read of this tour says its wonderful, so give it a go if you'd like to learn about cacao and support a local farm. The tours run several days a week at varying times.
Visit their website for exact times. The tour will cost about $28 per person and last approximately 3 hours.
10. Visit Gandoca Manzanillo Wildlife Refuge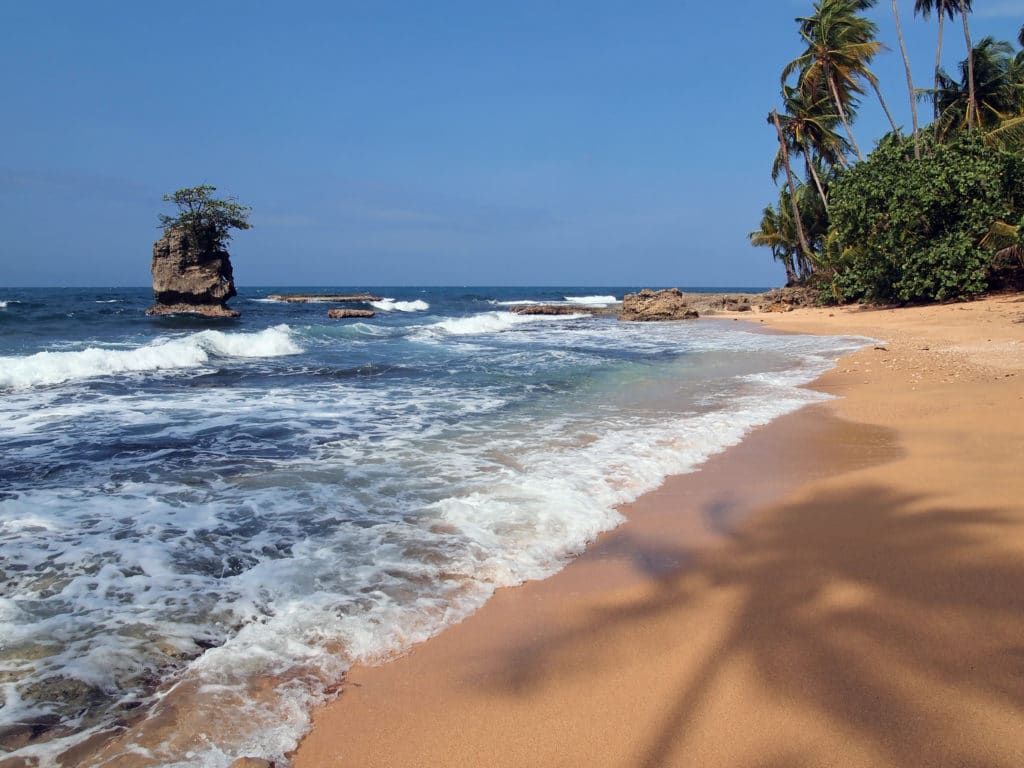 The Gandoca Manzanillo Wildlife Refuge is a protected tropical rainforest south of Pueto Viejo.
The wildlife refuge protects several rare habitats and endangered local flora and fauna.
Some of the unique wildlife you can find here include crocodiles, pacas, West Indian manatees, dolphins, green sea turtles, leatherback sea turtles, woodpeckers, parakeets, eagles, pelicans, toucans, motmots and many more.
You can get from Puerto Viejo to Gandoca Manzanillo Wildlife Refuge either by bus or taxi. The drive will take about 20 minutes.
The best time to visit is September and October, which is the dry season in the wildlife refuge.
11. Sample the Local Food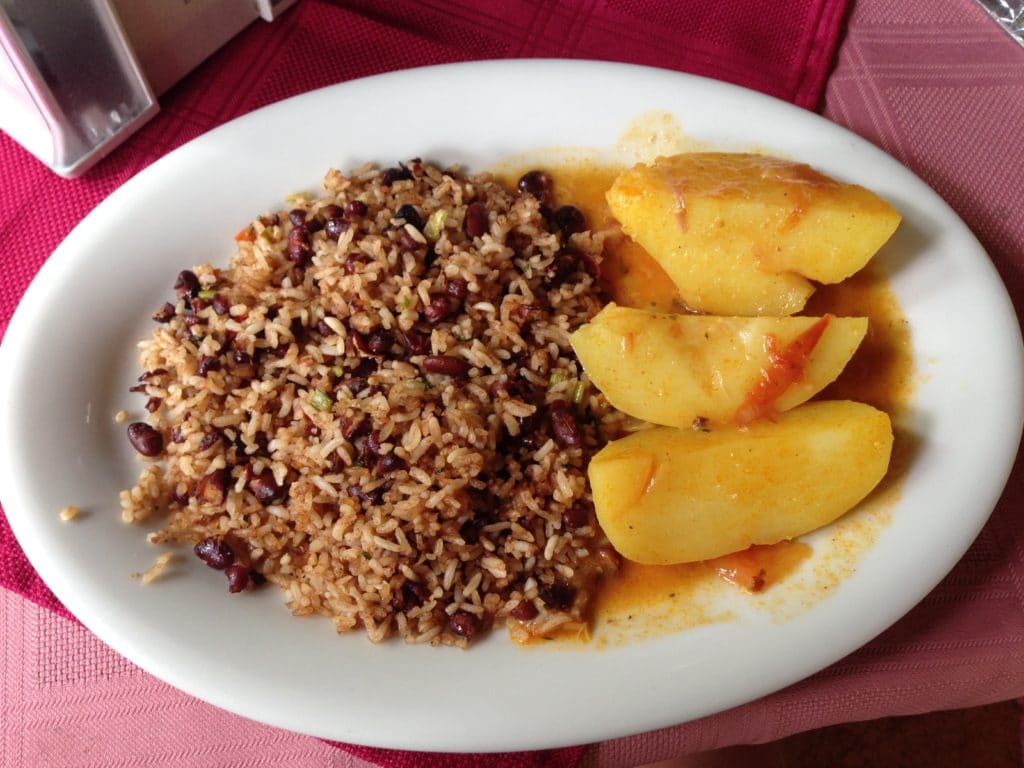 One of the absolute must do things to do in Puerto Viejo is to try the food. If you have not yet tried gallo pinto, you do not know what you're missing.
Gallo Pinto is a traditional Nicaraguan and Costa Rican dish consisting of black beans or red beans and rice. While it sounds simple, it is incredibly flavorful.
I recommend sampling this dish at as many places as possible. You'll love trying all the different varieties. 
Besides the Gallo Pinto, you'll also want to try the seafood, the ceviche, the casado, sopa negra, plantains, and tamales, just to name a few.
Puerto Viejo Restaurants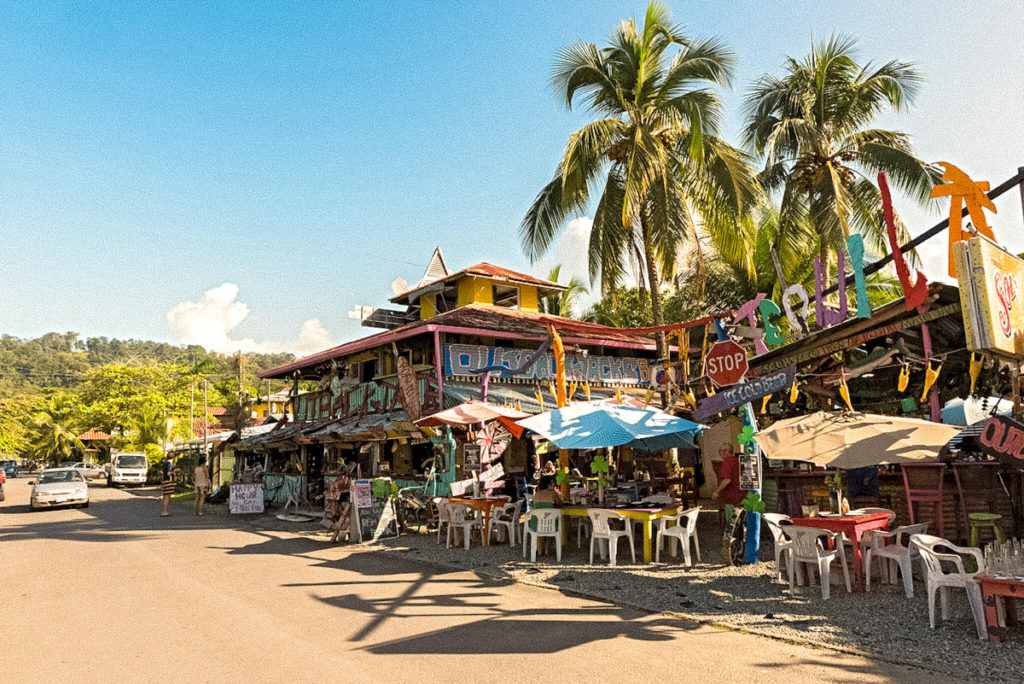 If you're looking for the best restaurants in Puerto Viejo you can start with some of my favorite spots from around town.
You'll find all different types in cuisine in Puerto Viejo including everything from local Costa Rican cuisine to Italian to American.
Where to stay in Puerto Viejo
There are dozens of affordable hotels and eco resorts in Puerto Viejo. I recommend finding a comfortable spot near town and right on the beach.
Budget Lodging
Mid Range Lodging
Hotel Banana Azul: Upscale eco lodging with comfortable rooms right on the beach. They also have a fantastic restaurant. This is one of my favorite hotels in Puerto Viejo.
Blue Conga: Hotel with comfortable rooms and a pool located right near the beach.
If you didn't find what you're looking for above, you can find more Puerto Viejo hotels here.
I hope you've enjoyed this post and that I've convinced you to include Puerto Viejo in your Costa Rica travel itinerary. There are so many unique and fun things to do in Puerto Viejo, I hope you enjoy it as much as I did.
If you're backpacking through Central America and heading down to Panama, I've put together a post on the easiest way to get from Puerto Viejo to Bocas del Toro. Bocas is amazing, so don't miss your chance to visit. As always, thanks for reading this Costa Rica travel guide and I hope you have an amazing visit.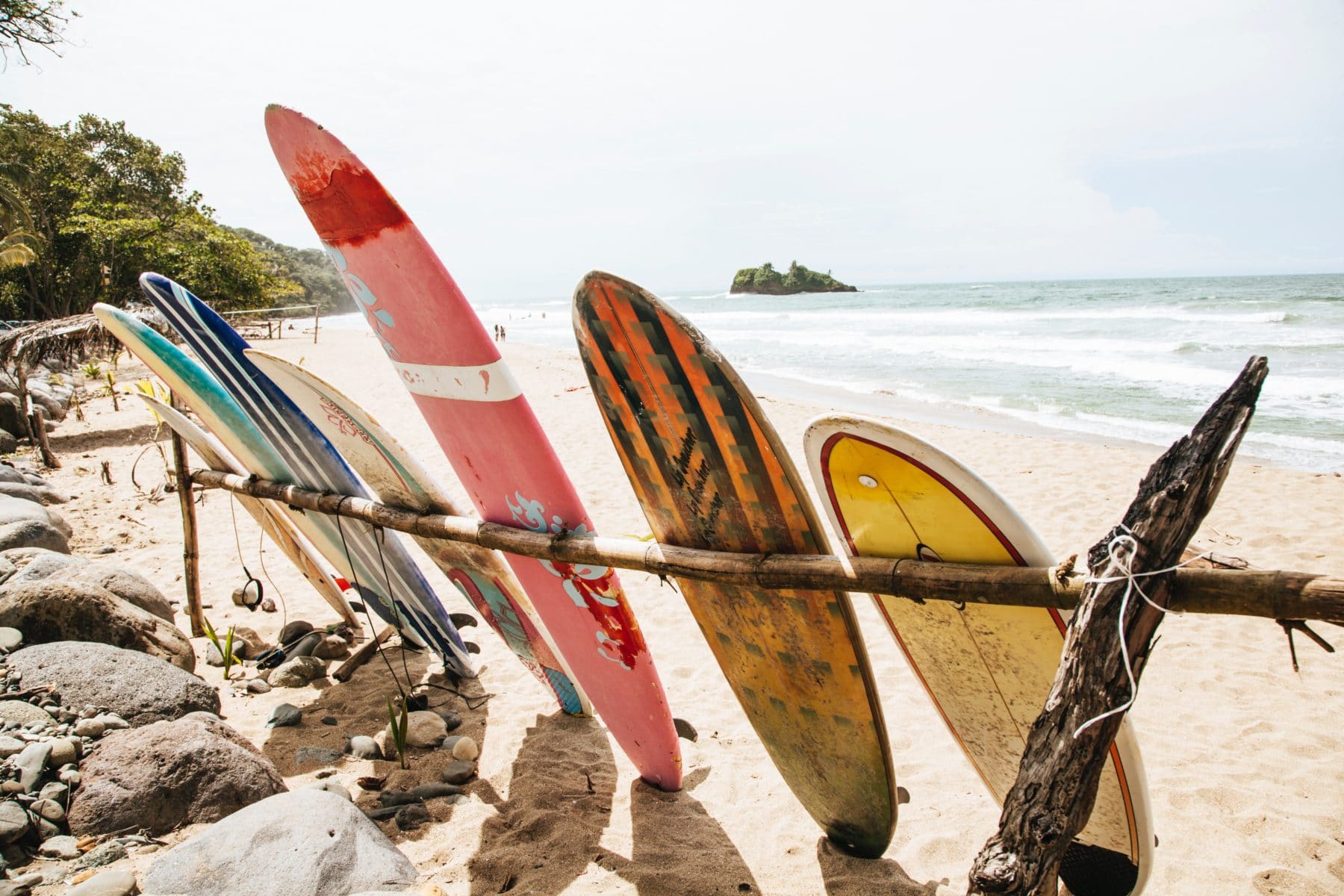 With its rockin Afro-Caribbean culture, tropical climate and eclectic beaches, a trip to Puerto Viejo makes the perfect Caribbean beach destination.  There are lots of reasons …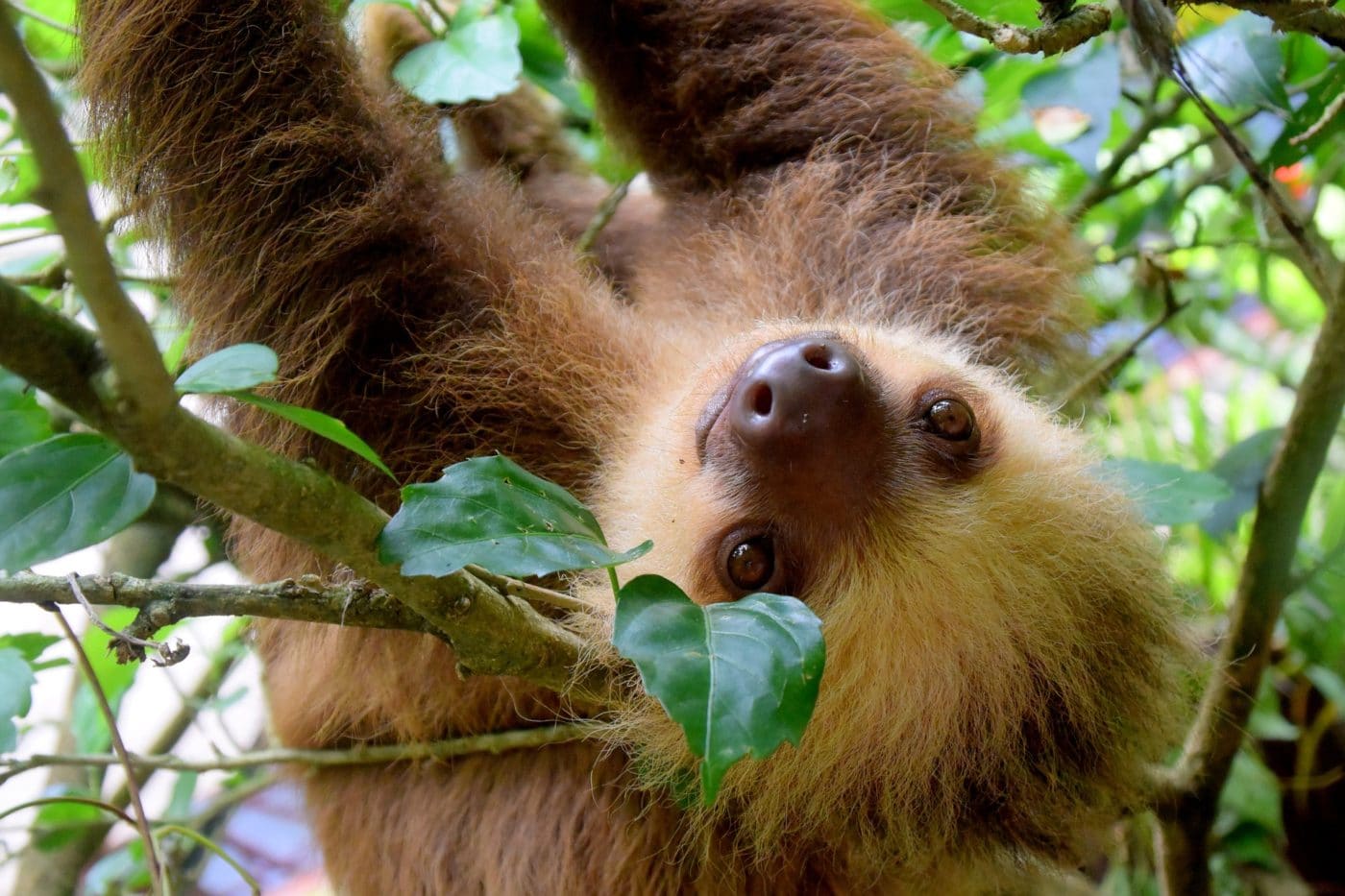 Photo by Pixabay Want to know about things to do in Costa Rica in October? Perfect, that's exactly what I'm here to share with you. While …
Book Your Trip
Find the best flight deals by using Google Flights, then book direct with the airline. This is the search engine I use to compare flights and prices before booking my own trips.

BOOK YOUR ACCOMODATION
I recommend searching for hotels through Booking.com to compare hotels on amenities, location, and price. If you are a member of a hotel's rewards program, always book direct with the hotel. If you are not loyal to a specific hotel brand, using Booking.com for the best price.

TRAVEL INSURANCE
Travel insurance is more important than ever. For just a few dollars a day you can protect yourself and your trip. I personally use World Nomads, but whomever you choose, don't skip out on travel insurance. It can literally save you thousands of dollars.


Want to save it? Pin it.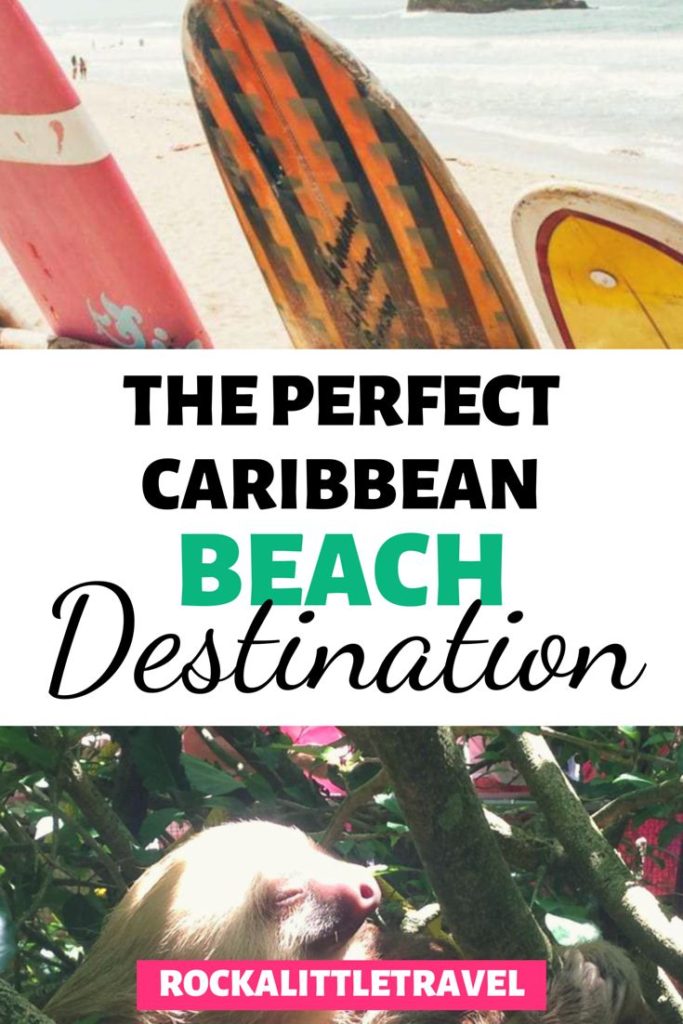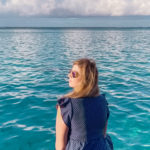 Eden Fite
Part-time Traveler | Dog Lover | Avoider of Crowds
I help busy people find creative ways to travel more.