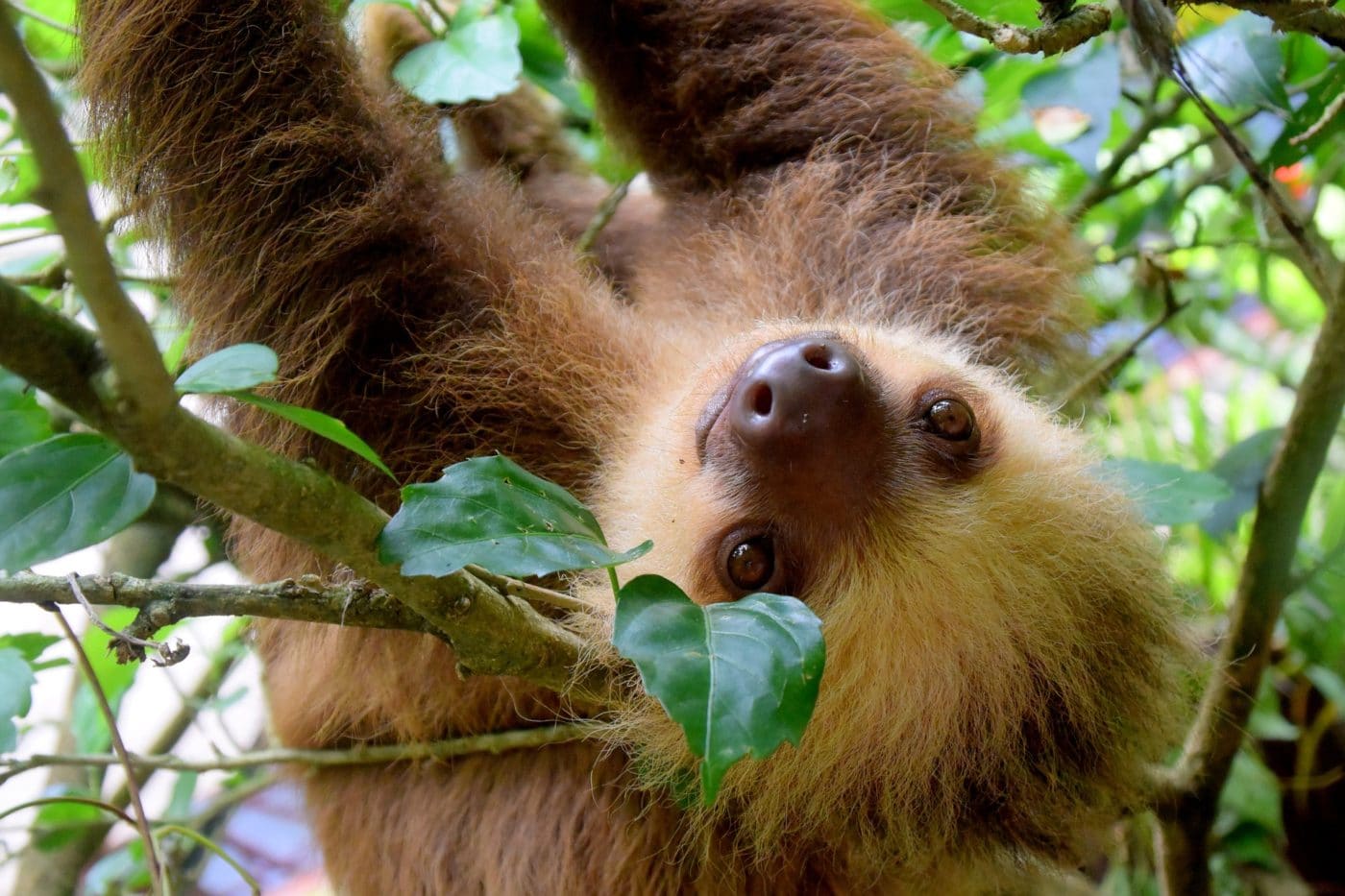 Want to know about things to do in Costa Rica in October? Perfect, that's exactly what I'm here to share with you.
While October is one of the rainest months in Costa Rica, the rainfall is significantly lighter on the country's gorgeous Caribbean coast.
In fact, September and October are the perfect months to visit this region for the best weather and lightest crowds.
Costa Rica is known as one of the most eco friendly nations on the planet and has incredible natural beauty to prove it.
One could easily spend a month here and not run out of things to see. I encourage you to consider a 7 to 10 day Costa Rica itinerary.
This way you'll have time to spend in each place without feeling rushed.
To help you plan your trip to Costa Rica in October, I've put together this list of my favorite things to do in Costa Rica on the Caribbean coast.
Weather in Costa Rica in October
October is part of the green season or rainy season for most of Costa Rica, so prices will be lower for both hotels and airfare this time of year.
However, Costa Rica's Caribbean coast is experiencing its dry season in October, which makes it the perfect time to visit as most days will be sunny and warm.
The country's Pacific coast and South Pacific regions will typically experience more rainy days than sunny days this time of year.
Average temperatures for Costa Rica in October hover around 75 to 85 degrees for most of the country. The higher elevation areas near the capital of San José tend to be a bit cooler.
October weather in Costa Rica can also be unpredictable at times, so come prepared for both sunny and rainy days.
Things to Do in Costa Rica in October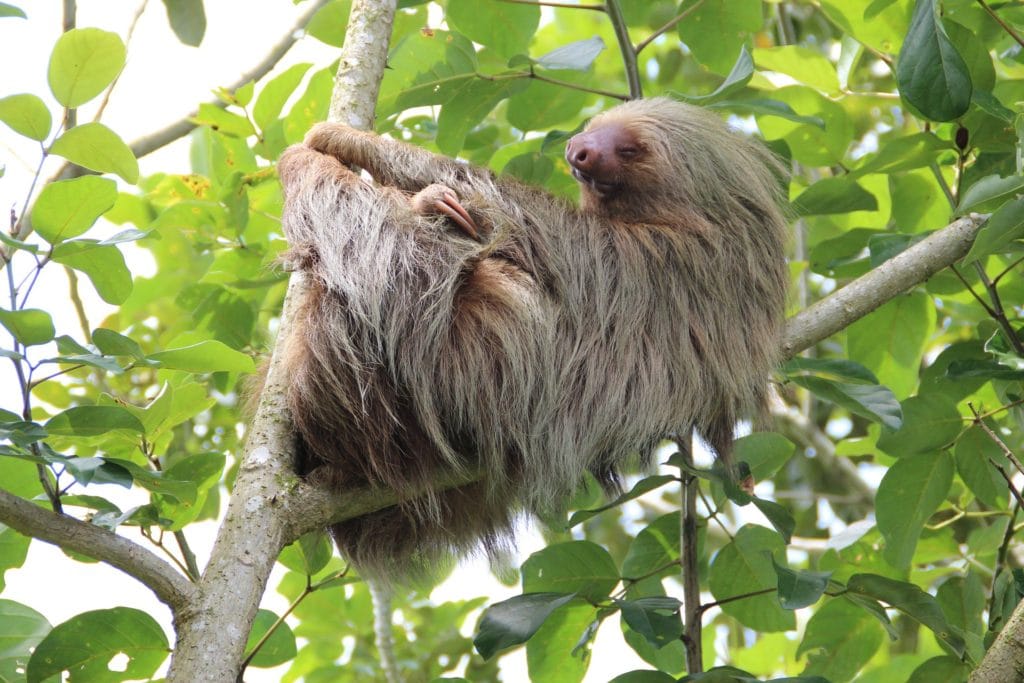 1. See the sloths
Seeing sloths in the wild in Costa Rica is one of my favorite travel memories ever. I think they are just too cute for words and believe you'll be just as excited as I was. 
Sloths are found in large numbers on the Caribbean side of the country, so you'll have an excellent chance of seeing them during your visit.
Both Tortuguero and Puerto Viejo are especially good locations for spotting sloths. 
Sloths are solitary creatures so you will usually find them alone as they prefer to have their own tree.
Once you spot one, they are easy to observe since they don't move very fast. You'll usually find them munching on tree leaves or climbing around, albeit very slowly. 
People love to share when they spot one, so do the same for others if you see one first.
Sloth spotting seems to be a favorite activity among just about everybody in Costa Rica. Who can blame them? 
If you're having trouble finding them on your own, head over to the Sloth Sanctuary near Limon.
The sanctuary is a rehabilitation and education center for sloths. The funds from admission go to support the important work they do for the animals.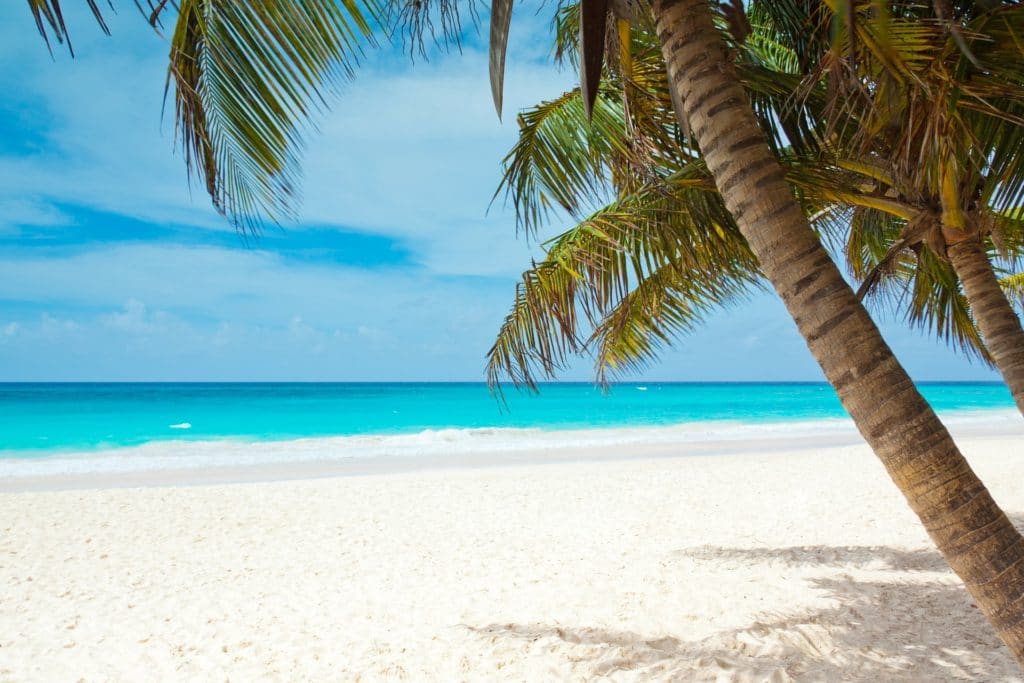 2. Explore the beaches
One of the things that surprised me most about Costa Rica during my visit was how beautiful the beaches were.
Since you'll be visiting Costa Rica in October, you'll find the dry season along the Caribbean coast to be the perfect time to visit the beach.
The beaches in Costa Rica are generally not overcrowded, so you don't have to worry about finding space on the sand.
In fact, during my visit to Costa Rica, my friends and I were on the beaches by ourselves most of the time. 
Here is a list of a few of the beaches you should see when visiting Costa Rica:
Playa Cocles: This is one of the most popular beaches in the area for both tourists and locals. It's also popular with surfers, so you can watch them riding the waves if the time is right. There are cafes and bars along this beach if you get hungry or want a cocktail. You can also rent surfboards and bodyboards nearby. 
Playa Negra: This is a black sand beach and one of the most popular in the area. There are lots of bars and restaurants near this beach, so this is the place to be if you want a livelier atmosphere. It's also the perfect place to try out some surfing lessons if you've been wanting to learn. 
Punta Uva: This is one of the nicest beaches for swimming because the water is extremely calm on most days. This makes Punta Uva a great spot for snorkeling or taking young kids if you're on a Costa Rica family vacation.
Make sure you check out more than just one beach while you're in Costa Rica. I promise it'll be worth your time.
If you're willing to put up with the rain and plan to visit beaches on the Pacific coast, Manuel Antonio beach and the Osa Peninsula are popular destinations.
3. Visit the Jaguar Rescue Center
If you're going to be in Puerto Viejo during your visit to Costa Rica, try to make time for a visit to the Jaguar Rescue Center.
They provide care and rehabilitation to orphaned and injured animals from the surrounding rain forests. 
With a visit here you'll be able to see some of the local wildlife up close. They typically have jaguars, sloths, monkeys, birds, and snakes in their care along with plenty of other animals. 
Tours are available most mornings and are an excellent way to learn more about the animals you'll see in Costa Rica.
Plus you'll get the opportunity to interact with the monkeys if you're lucky!
The tours are about 90 minutes long and offered Tuesday through Sunday at 9:30 a.m. and 11:30 a.m. The center is closed on Sundays. Tours will cost $20 (USD) per person.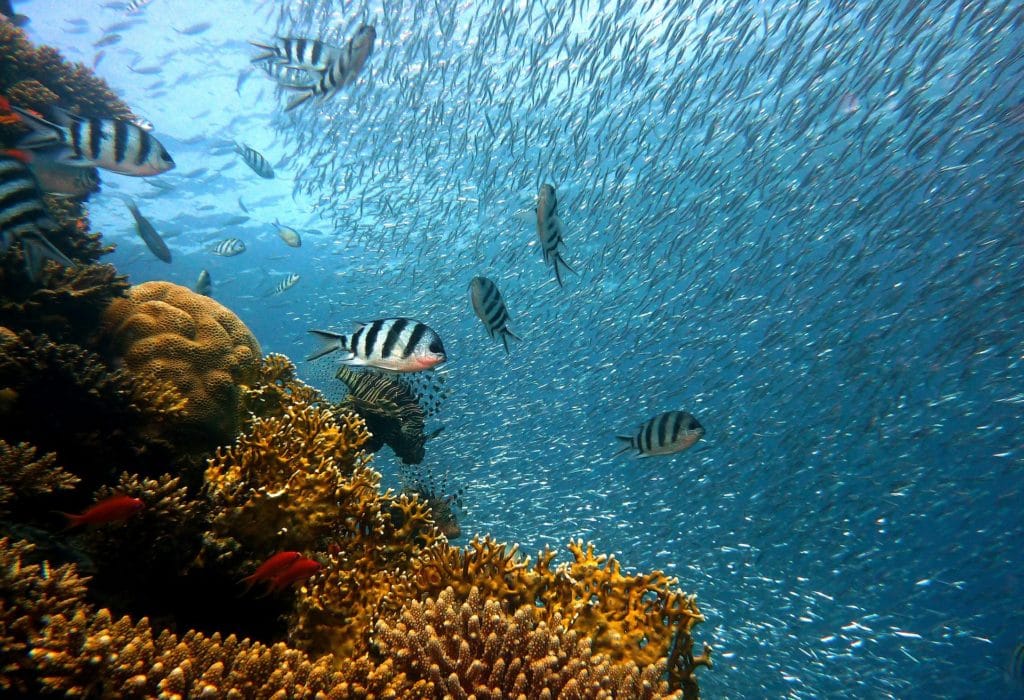 4. Go Snorkeling
This Costa Rica travel itinerary would not be complete without some snorkeling time.
One of the best spots for snorkeling in Costa Rica is at the Gandoca Manzanillo Wildlife Refuge found about 8 miles south of Puerto Viejo. 
Gandoca Manzanillo Wildlife Refuge is a protected area that includes a reef full of marine life just offshore.
Those swimming and snorkeling near the reef can see lobsters, anemones, urchins, crabs, sea cucumbers, shrimp, sponges, and even green turtles. 
Other areas along the Caribbean coast that are good for snorkeling are Punta Uva, Puerto Viejo, and Cahuita National Park. 
Snorkel gear can be rented along many of the beaches if you'd like to go snorkeling on your own.
Tours can also be booked from your hotel and hostel if you'd prefer to go with a guide. Most guided tours will last between four to six hours and include multiple snorkeling spots.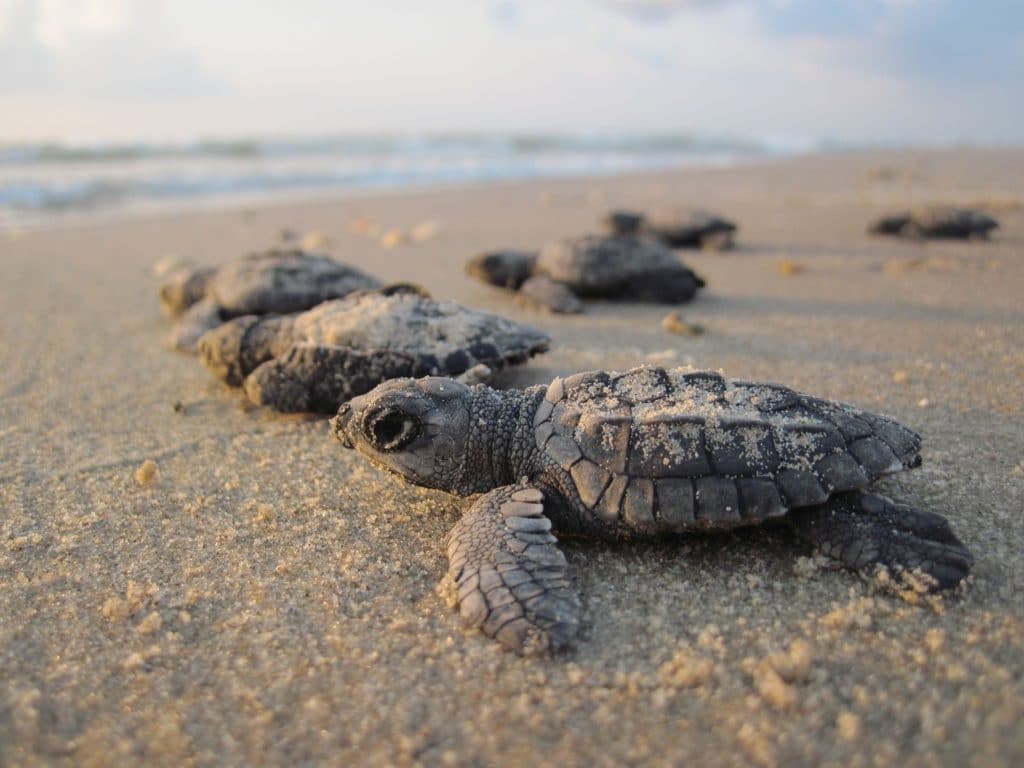 5. Visit Tortuguero National Park
One of the most unique things to do in Costa Rica in October is to visit Tortuguero National Park.
The park sits on a sandbar on the country's northern Caribbean coast. It's covered in rainforest and considered a major nesting site for green turtles. 
The Sea Turtle Conservancy is also found here and runs a research station and several exhibits.
The exhibits provide information about the conservancy's work along with tons of information about the turtles that are native to the area. 
The best time to see Green Sea Turtles at Tortuguero is July to mid-October. The best time to see Leatherback Sea Turtles if from February to June. 
Even if your visit to Costa Rica is planned outside of the various turtle nesting times, Tortuguero is still a fantastic place to visit.
Aside from turtles, you'll get to experience lots of other wildlife when visiting Tortuguero National Park.
The area is also home to jaguars, tapirs, sloths, birds, snakes, and many other creatures.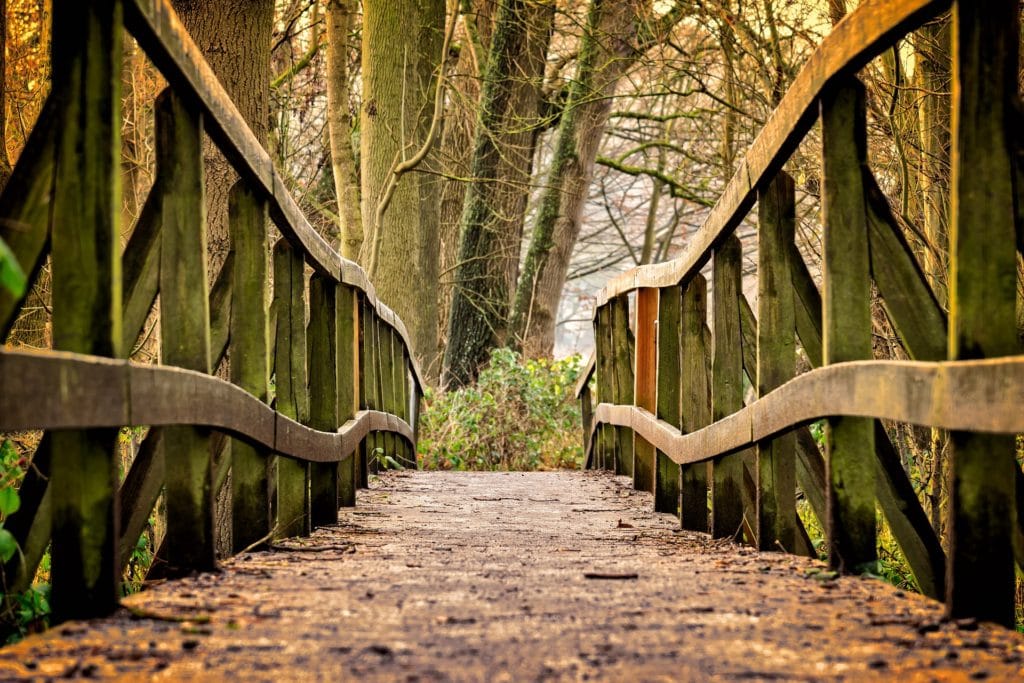 6. Go hiking
There are many great destinations for hiking in Costa Rica in October.
Some of the most popular hiking destinations are the Arenal and La Fortuna area, Monteverde, and Rincon de la Vieja Volcano National Park. 
These destinations are in the central and Pacific coast region of the country, meaning you will likely experience rain while hiking in these areas.
It is recommended you bring waterproof hiking boots and a rain jacket for hiking in these areas of Costa Rica in October. 
If you prefer a drier hiking experience in Costa Rica in October, head over to the rainforests near Tortuguero National Park or Cahuita National Park.
Both areas are packed with local wildlife from sloths to jaguars, to howler monkeys.  Be sure to stick to the trails and make sure somebody knows where you're headed.
As always, be respectful when encountering local wildlife and view from a distance. 
If you encounter injured animals during your visit to Costa Rica please contact one of the country's many rescue centers and sanctuaries for assistance.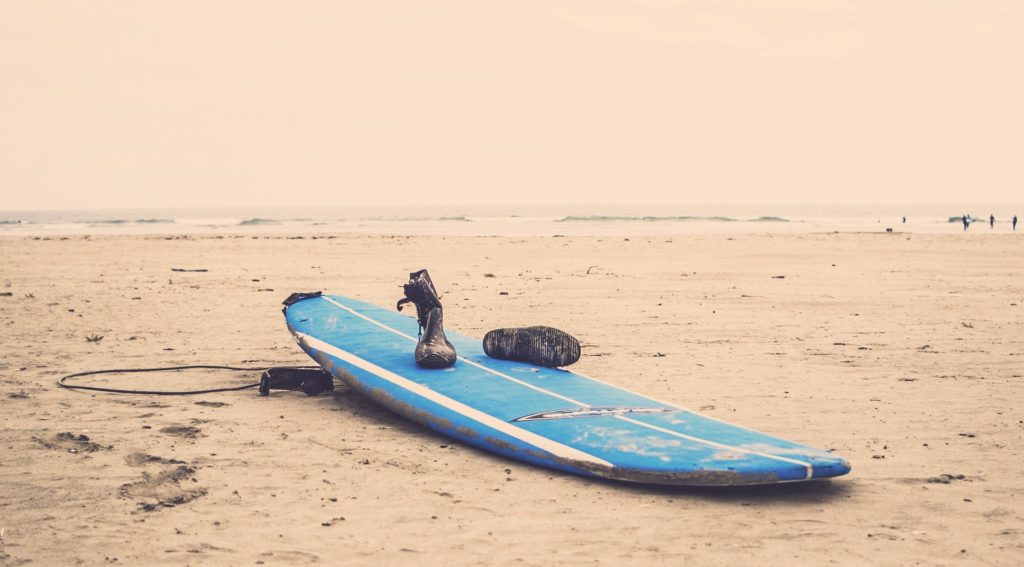 7. Take surf lessons
The Caribbean coast of Costa Rica is a very popular destination for surfers from around the world.
The famous Salsa Brava surf break is located near Puerto Viejo and is said to be one of the best surf spots in all of Central America.
I am told Salsa Brava is only recommended for experienced surfers, so if you're just learning you'll want to avoid this surf break. 
For beginners or those still sharpening their skills, you can head over to Playa Cocles which is a short walk from the center of Puerto Viejo.
This beach is excellent for beginners and those looking to take lessons. 
If you're looking for information on local surf schools, here are a few options near Puerto Viejo:
Prices vary between the shops but seem to average between $40 to $60 per day. If you're looking for a more budget-friendly option, you can always just rent a board and teach yourself.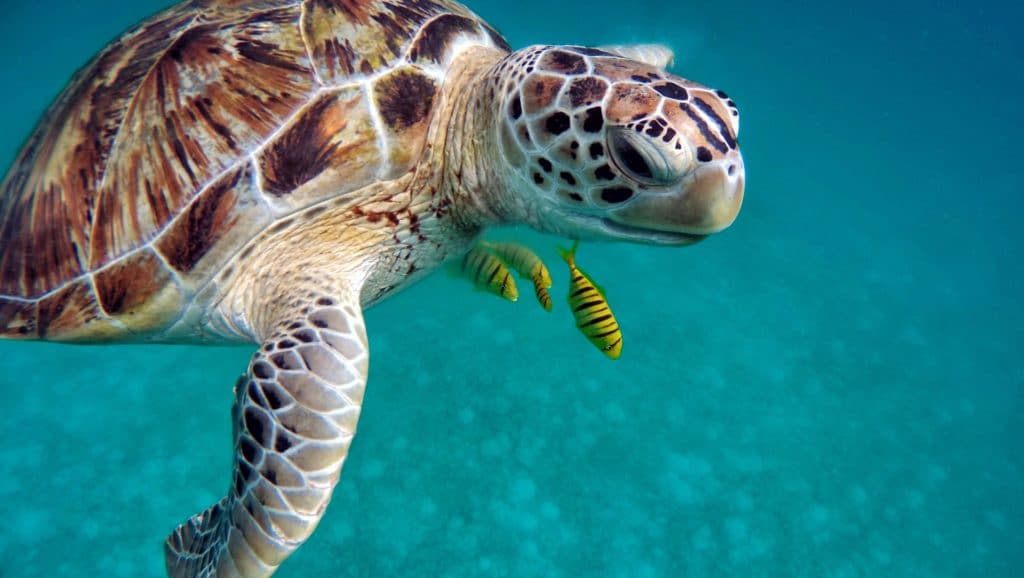 8. Go diving
Costa Rica is a wonderful diving destination in Central America for both beginners and those with more experience.
For the more experienced divers, you may wish to consider heading to the country's Pacific coast to see Bull Sharks near Bat Islands, Hammerheads at Cocos Islands or go cave diving at Catalina Islands.
These diving destinations along the Pacific coast are said to be best for experienced divers due to the strong currents in this area. 
For new divers, the Caribbean coast makes an excellent choice. The protected reefs make for safe diving conditions with tons of beautiful marine life. 
For those looking to try diving for the first time or get their certification, Punta Uva Dive Center offers both introductory courses and full certification. Prices are very reasonable. 
If you're not sure diving is for you, they offer a one day course that gets you in the water and familiar with the equipment for about $85.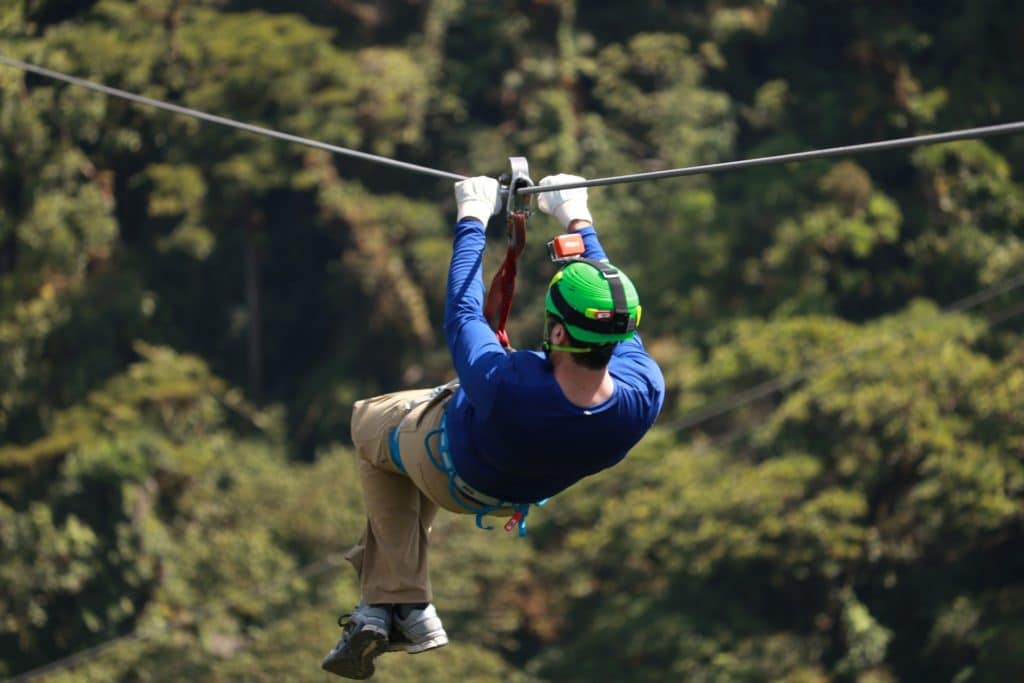 9. Try Ziplining
Costa Rica is a popular place for ziplining, especially since the country is covered in rainforests.
Viewing the forests from the treetops is an incredible experience and one you won't soon forget.
If you're adventurous and not afraid of heights, I recommend trying a ziplining tour while you're here. 
There are two main ziplining tours available along the Caribbean coast area near Puerto Viejo. 
The first is Terraventuras. Their tour lasts about 4 hours and includes pick up from your hotel or hostel in Puerto Viejo. The cost of the trip is about $59 per person. 
The second ziplining tour in the area is called Gecko Trail.
Their tour also includes pick up and drop off from your hotel or hostel in Puerto Viejo and will last about 4 hours. The cost is the same as above at $59 per person.
Both of these ziplining tours get excellent reviews. You can check out their websites via the links above to see which you'd like to try. 
If you'll be exploring any other parts of the country during your visit, ask your hotel for recommendations for ziplining tours.
They are available all over the country so you should have no problem finding one no matter where you happen to be.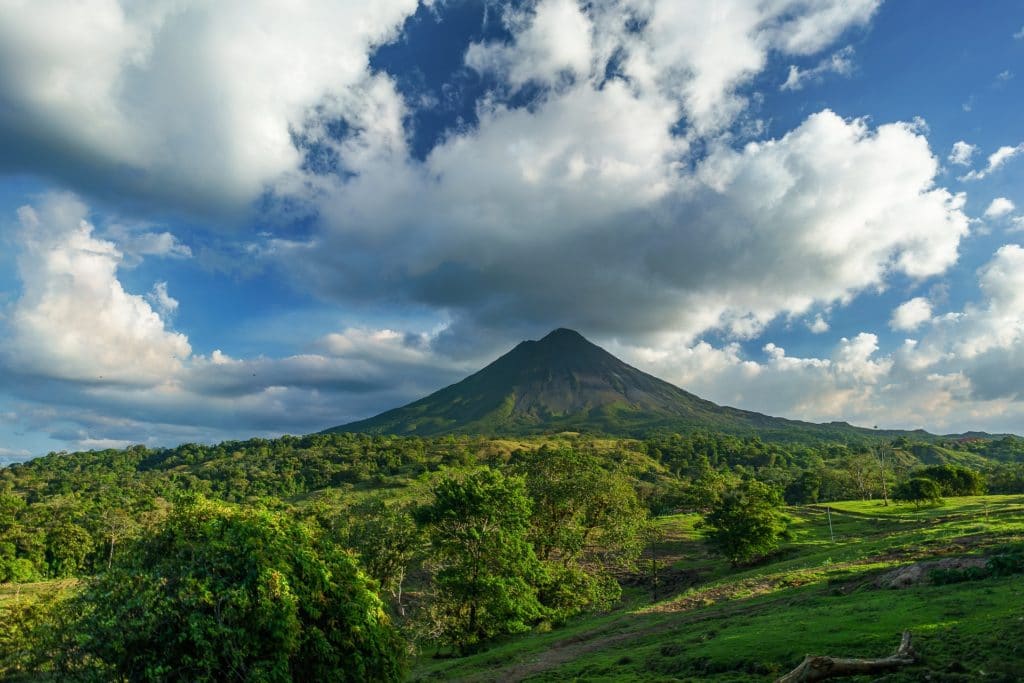 10. Visit Arenal Volcano National Park
If you're willing to brave the rain, a visit to Arenal Volcano National Park must be on your list of things to do in Costa Rica in October.
Arenal makes a great stop either just before or just after you make your way over to the Caribbean coast.
While Arenal volcano is one of the most popular things to do in Costa Rica, crowds will be significantly lighter if you're visiting in October.
I recommend spending at least two nights near Arenal so you have time to explore the different sections of the park.
Visitors can hike around the volcano, explore the surrounding rain forest, swim in the natural springs, visit the country's largest lake, and view some impressive waterfalls. 
Arenal is the perfect area to experience the country's rainforests during the green season.
The trees and plants will be bright green and full of wildlife unique to the region. Plus, you'll get to see one of the country's many volcanoes up close.
You can get to Arenal volcano in about 4 hours from San Jose. There are several shuttle services operating in Costa Rica. Most will charge about $55 (USD) one way and include pickup from your hotel or hostel in San Jose.
Lodging on Costa Rica's Caribbean coast
There are some really unique and beautiful eco lodging accommodations in Costa Rica.
If you'll be traveling along the Caribbean coast I recommend booking your hotel near Puerto Viejo if possible. This is where I stayed during my visit and really loved the area.
Here are a few ideas for hotels and lodges in the area:
I hope you've enjoyed this guide to the Top 10 Things to Do in Costa Rica in October and that you've found it useful in planning your trip.
If you have more time to spend in Central America consider heading from Puerto Viejo to Bocas del Toro for even more beautiful and affordable Caribbean beaches.
Book Your Trip
Find the best flight deals by using Google Flights, then book direct with the airline. This is the search engine I use to compare flights and prices before booking my own trips.

BOOK YOUR ACCOMODATION
I recommend searching for hotels through Booking.com to compare hotels on amenities, location, and price. If you are a member of a hotel's rewards program, always book direct with the hotel. If you are not loyal to a specific hotel brand, using Booking.com for the best price.

TRAVEL INSURANCE
Travel insurance is more important than ever. For just a few dollars a day you can protect yourself and your trip. I personally use World Nomads, but whomever you choose, don't skip out on travel insurance. It can literally save you thousands of dollars.


Want to save it? Pin it.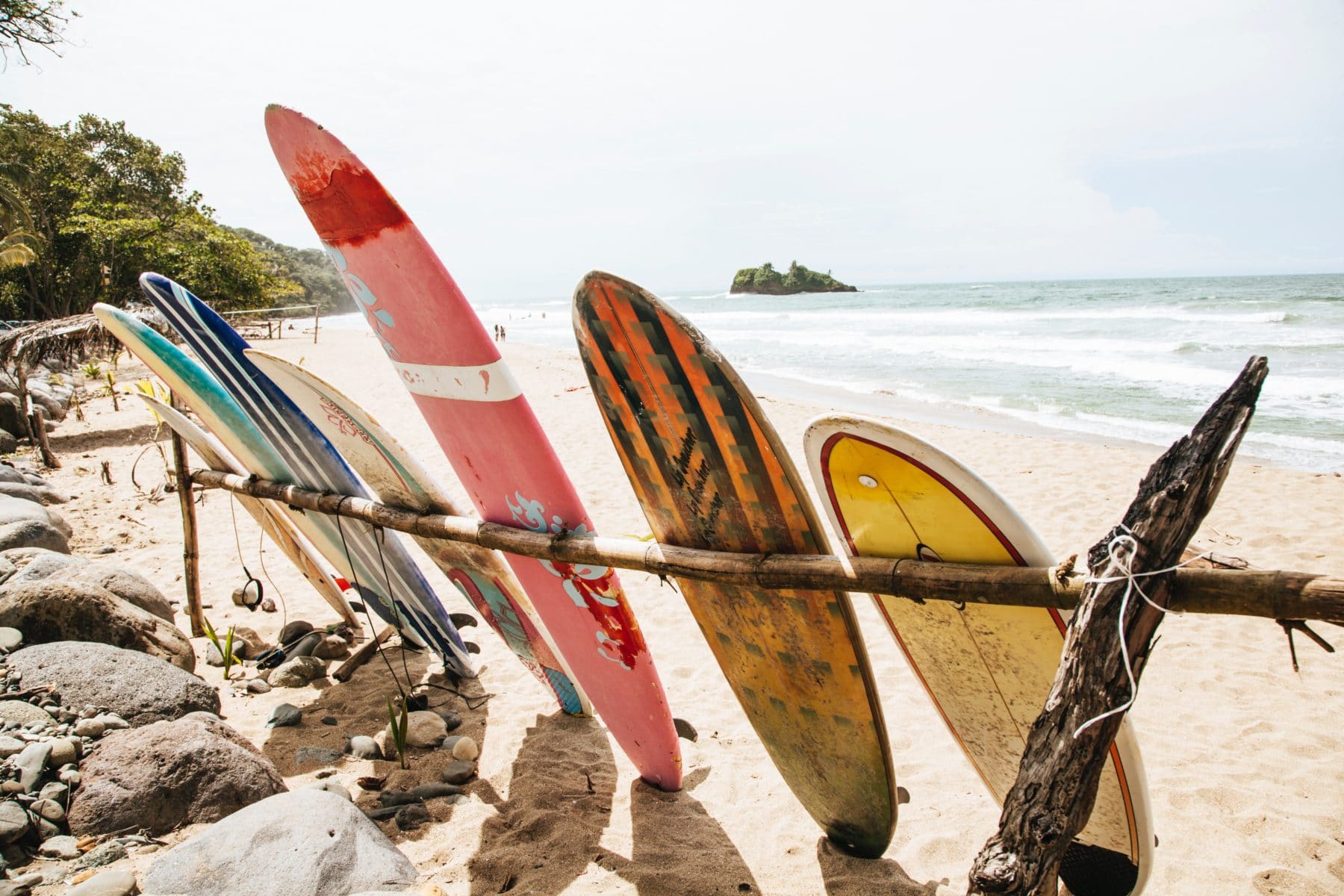 With its rockin Afro-Caribbean culture, tropical climate and eclectic beaches, a trip to Puerto Viejo makes the perfect Caribbean beach destination.  There are lots of reasons …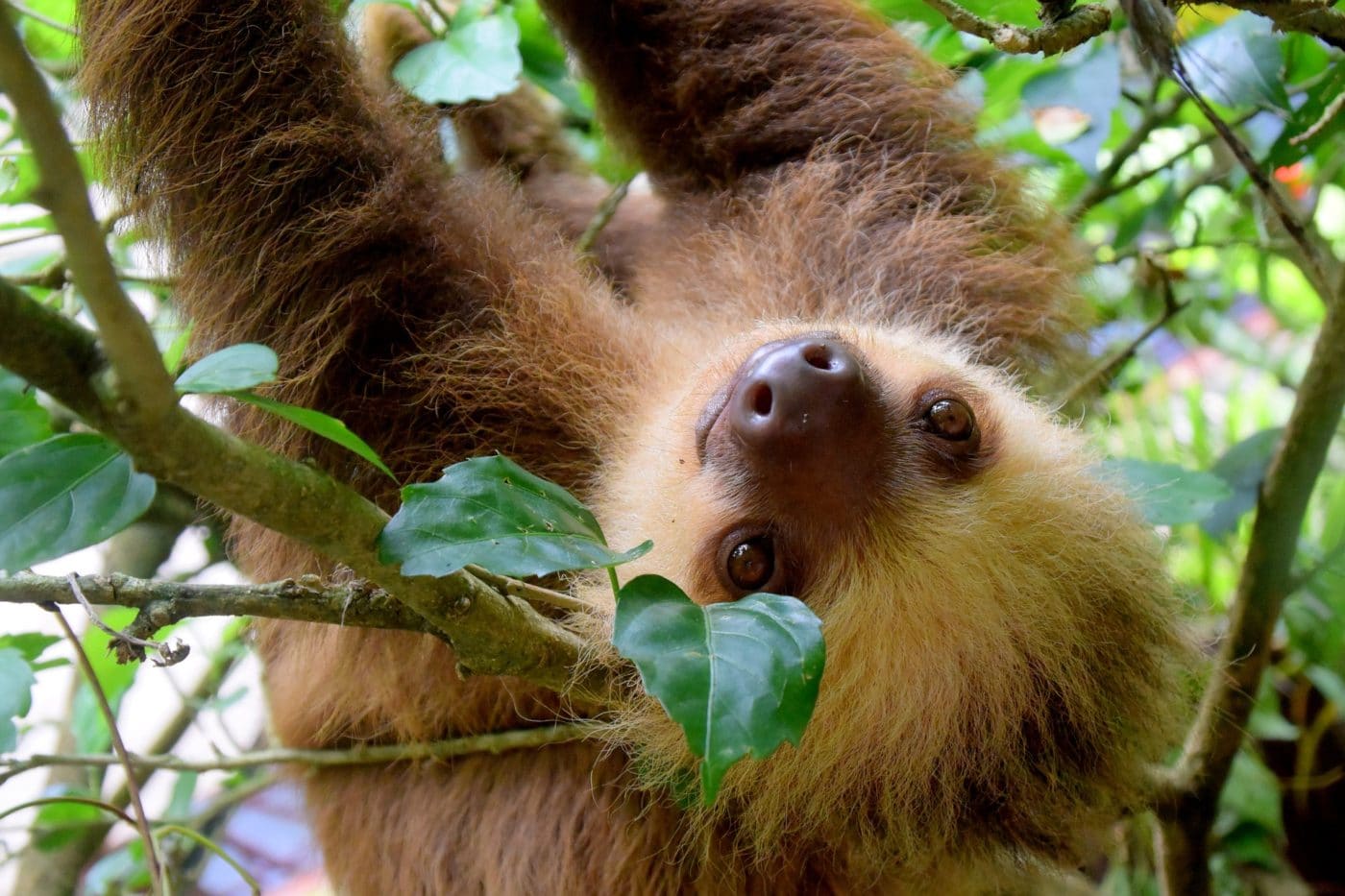 Photo by Pixabay Want to know about things to do in Costa Rica in October? Perfect, that's exactly what I'm here to share with you. While …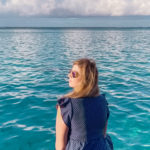 Eden Fite
Part-time Traveler | Dog Lover | Avoider of Crowds
I help busy people find creative ways to travel more.