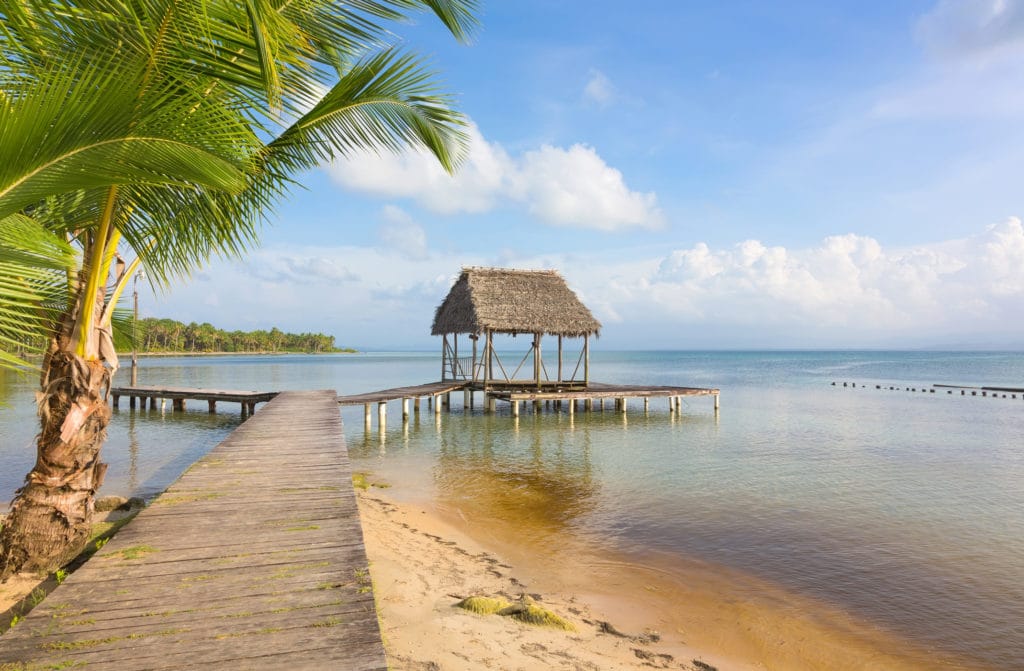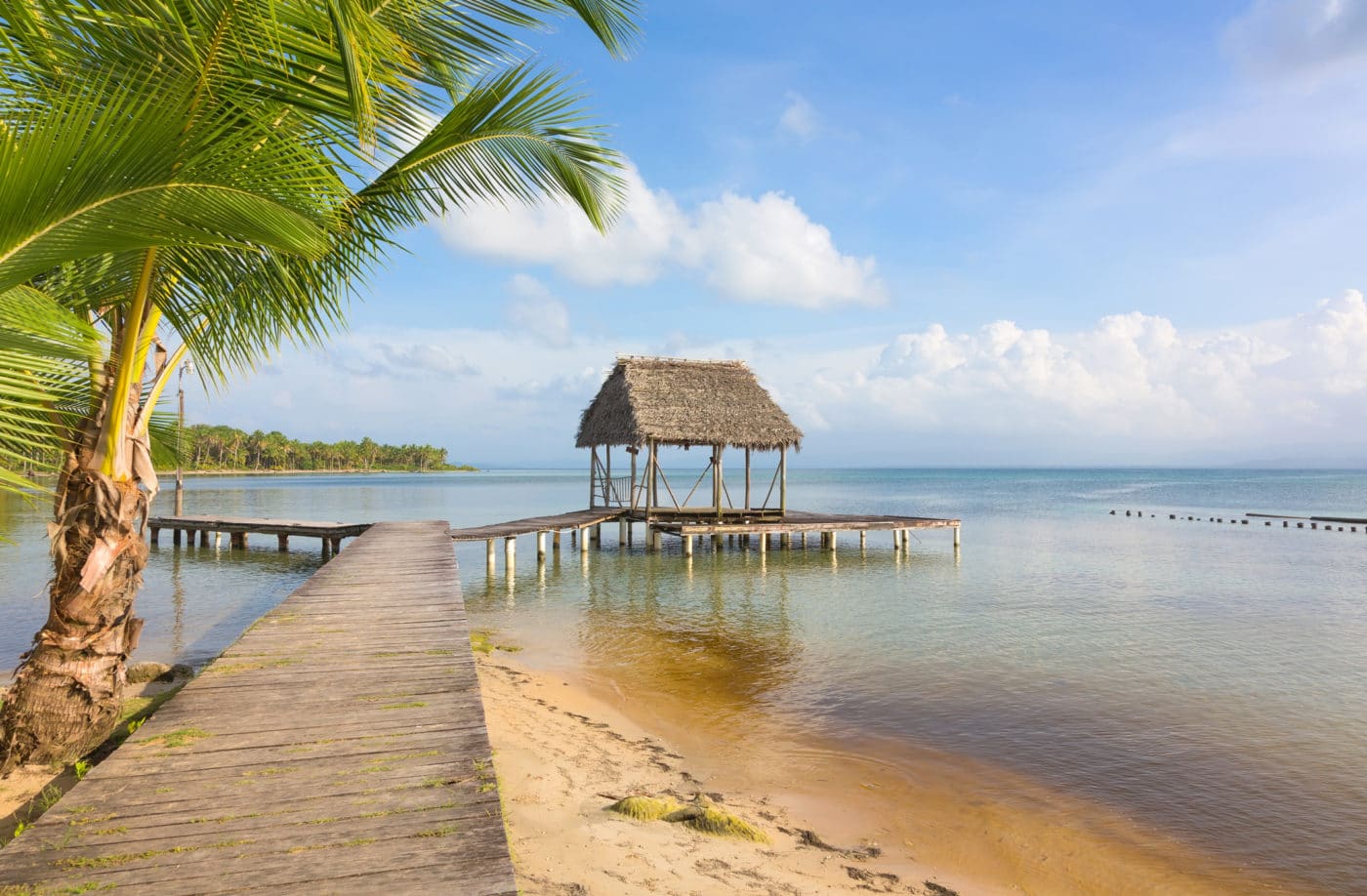 The best things to do in Bocal del Toro Panama can all be found a short walk, or boat ride, from the island hub in Bocas Town.
In my opinion, Bocas del Toro is a magical place and it's culture, food, and even the language are all unique to the islands. 
The Bocas del Toro archipelago consists of hundreds of small islands, the majority of which are inhabited.
Locals travel back and forth to the big islands and mainland using their small boats like commuter cars. It's a unique way to live, and an incredible place to visit.
Here, water taxis are a way of life. In fact, some villas and homes stand-alone out in the shallow waters over the reef and can only be reached by boat.
You can hop from island to island for just a few dollars per boat ride. If you're ready to learn more about the best Bocas del Toro things to do, keep reading.
Some of the links in the post are affiliate links. If you make a purchase through these links it helps to support this site at no extra cost to you.
Best Things to Do in Bocas del Toro Panama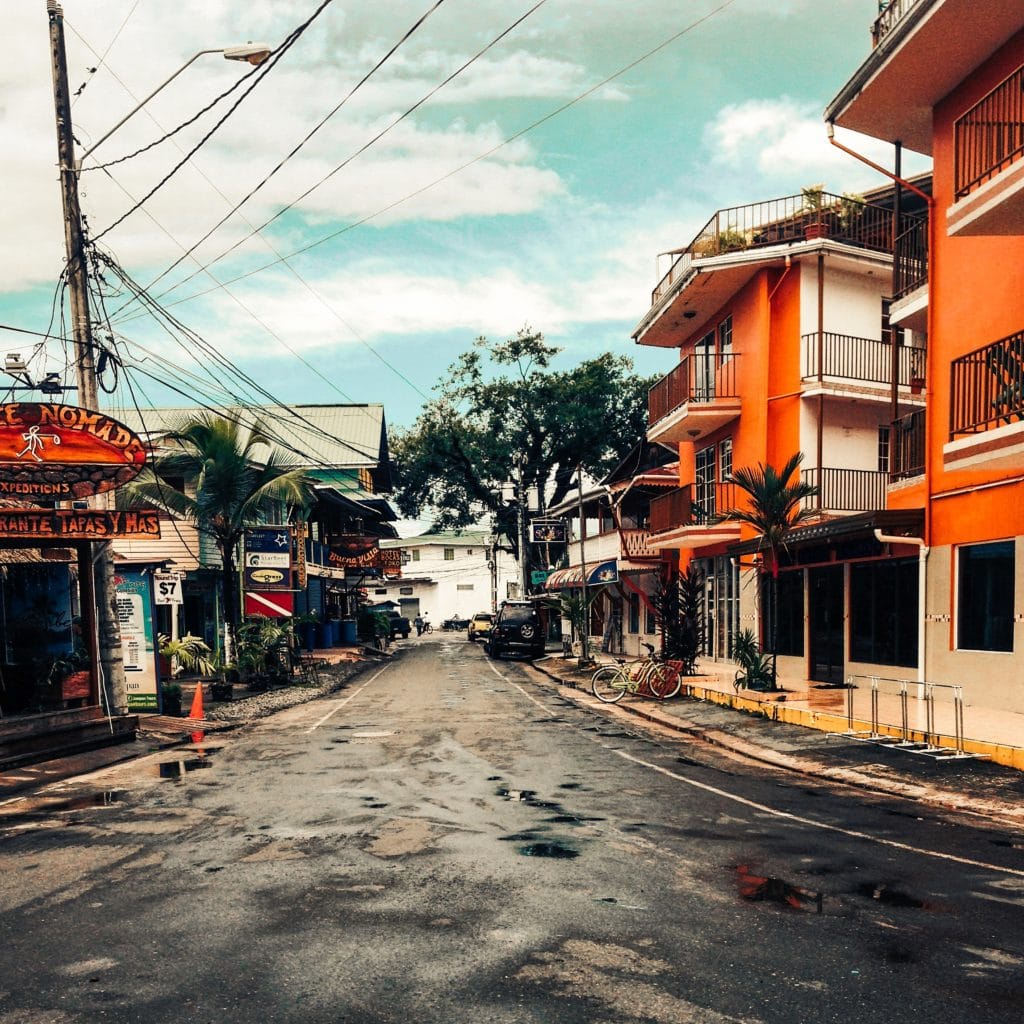 Isla Colon is considered the main island in Bocas del Toro. It is also home to the main town of the islands which is Bocas del Toro. Locals refer to Bocas del Toro as simply, Bocas Town.
Bocas Town is where you'll find many of the island's best restaurants, bars, and shops, along with plenty of vendors selling tours and adventure activities.
Each island has its own vibe and unique offering of activities. An array of endless adventures and Bocas del Toro attractions can be experienced by riding the water taxis from place to place.
If you're looking for an adventurous yet affordable island vacation where you can meet people from all over the world, this is the place to be.  
Here are some details and important information about logistics before we get into the best Bocas del Toro activities.
Where is Bocas del Toro?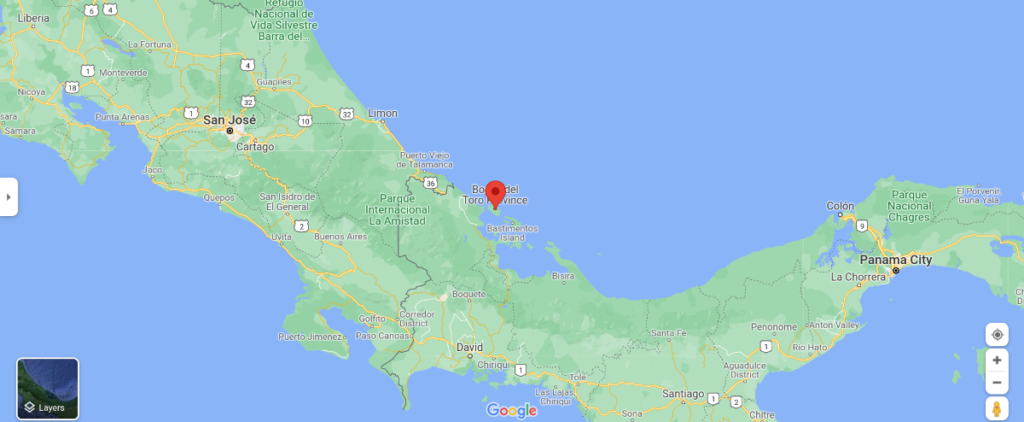 Bocas del Toro is a chain of islands and a slice of mainland located in Panama's northwest side very close to Costa Rica's southern Caribbean border.
The province is made up of several large islands including Isla Colon, Isla Bastimento, Isla Solarte, Isla Cristobal, Cayo de Agua, and Isla Popa. 
Visitors can travel from island to island via a short (in most cases) water taxi ride from Bocas Town.
How to get to Bocas del Toro?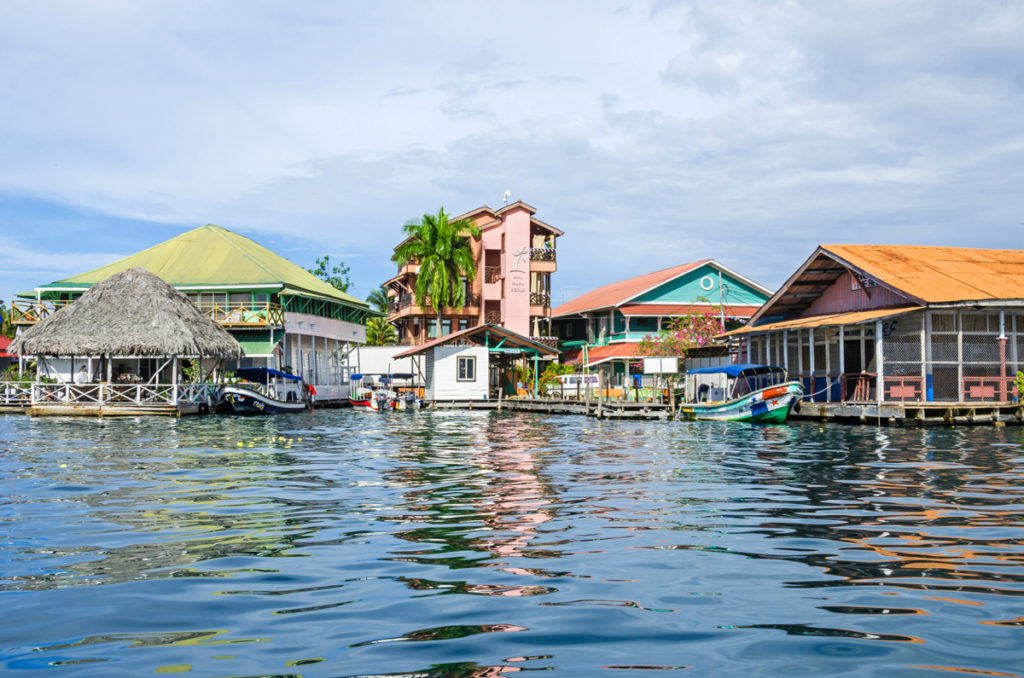 If you're coming to Bocas del Toro from Panama City, I recommend flying. Flights to Bocas del toro are about 45 minutes and cost less than $100.
If you're in Costa Rica, a popular route is to come from Puerto Viejo to Bocas del Toro. The easiest way is via a shuttle service that will also assist you with the border crossing. The cost of the shuttle is about $34. This was the route I took.
If you will be coming from San Jose, Costa Rica, the fastest route is to fly. The flight will be about 1 hour and will cost about $150.
Though I would recommend heading to Costa Rica's Caribbean Coast if you've never been before. Puerto Viejo is beautiful and an incredible place to visit.
If you will be coming from Boquete, Panama the easiest route will also be via a shuttle service. You can book a shuttle reservation with Hello Travel Panama. The cost is $30 and the trip will take about 4 hours.
Finally, if you're coming from the San Blas Islands, you'll need to make your way back to Panama City, then catch a 1-hour flight from there.
For reference, here are drive times to the Bocas del Toro dock in Almirante from nearby major cities:
Panama City: 8 hours, 35 minutes
Boquete, Panama: 3 hours, 31 minutes
San Jose, Costa Rica: 5 hours, 30 minutes (border crossing required)
Puerto Viejo, Costa Rica: 1 hour, 45 minutes (border crossing required)
Top 11 Activities in Bocas del Toro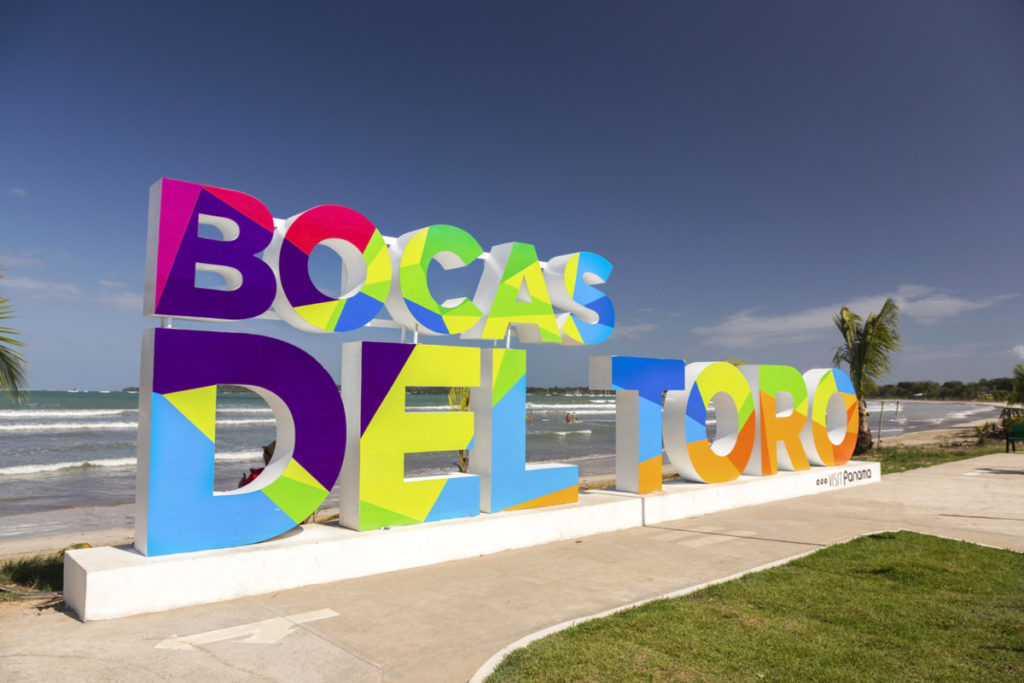 This Bocas del Toro travel guide includes the best activities I found to do during my visit to the islands. Bocas is an outdoorsy and adventurous place to visit, so if you enjoy those kinds of activities, you'll have a fantastic time here.
You'll definitely want to plan for some beach time and water activities, along with time in the evenings for great local food and drinks.
If you're on a budget, you'll have no trouble planning a trip to fit any budget. There are plenty of free things to do in Bocas del Toro most of which are a short (and affordable) 5 to 10 minute water taxi ride from Bocas Town.
So if you're ready to have some fun and a little adventure, let's get to planning that Bocas del Toro itinerary.
1. Red Frog Beach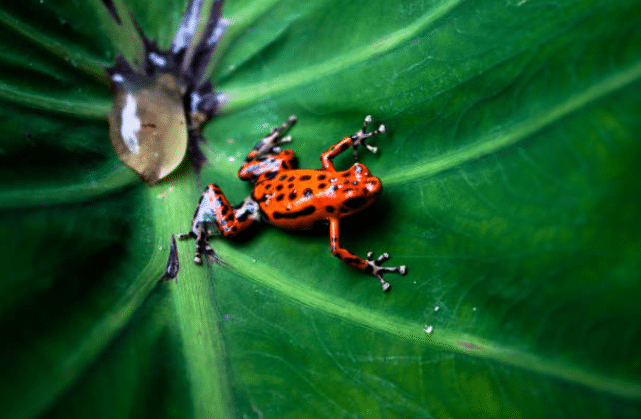 One of the main reasons that Bocas del Toro should be on your travel list is Isla Bastimentos. Isla Bastimentos is a beautiful island with roughly 62 square kilometers of land.
Despite the size of the island, less than two-thousand people live there.
Red Frog Beach is a must-see when visiting Bocas del Toro. This white sand beach is situated between soft waves of clear water and dense jungle, loaded with exotic flora and fauna.
The beach gets its name from the abundance of strawberry dart frogs, but you'll also find monkeys, sloths, iguanas, and macaws in the area.
You can grab a bite to eat at Nachyo Mamma's Taco Bar and a cocktail at the jungle lounge when you need a break from the waves.  
If you're looking to explore more of Bastimentos Island, you can make your way over to the Afro-Caribbean town of Old Bank.
In Old Bank you'll find Afro-Caribbean inspired restaurants and bars owned and operated by the local community. It's a great spot to get lunch or have a few cocktails and explore the town.
I'm mentioned Red Frog Beach first because this was one of my favorite activities in Bocas del Toro. I'm from the midwest originally (Wisconsin) and this was the best Caribbean beach I'd ever been to. I stayed in the water by myself for hours. I have a feeling you'll like it too.
2. Bastimentos National Marine Park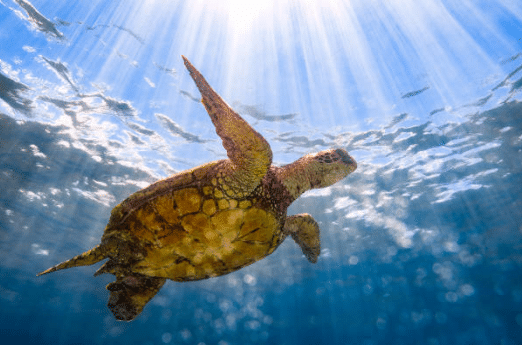 Once you've finished playing in the water at Red Frog Beach, head over to Bastimentos National Marine Park. This massive park is a top destination in the area for snorkeling and diving. It includes some of the best preserved coral reefs in Central America.
You'll also have the chance to hang out with monkeys and cute three-toed sloths. Bastimentos has protected over 32,000 acres that make up Bastimentos Marine National Park which includes both rainforest and ocean areas.
If you'd like the opportunity to swim with sea turtles, head over to Playa Larga (Long Beach). This beach is a popular place to see over four species of endangered sea turtles. Visit between the months of April and September to catch their nesting season along the beach.
3. Zip lining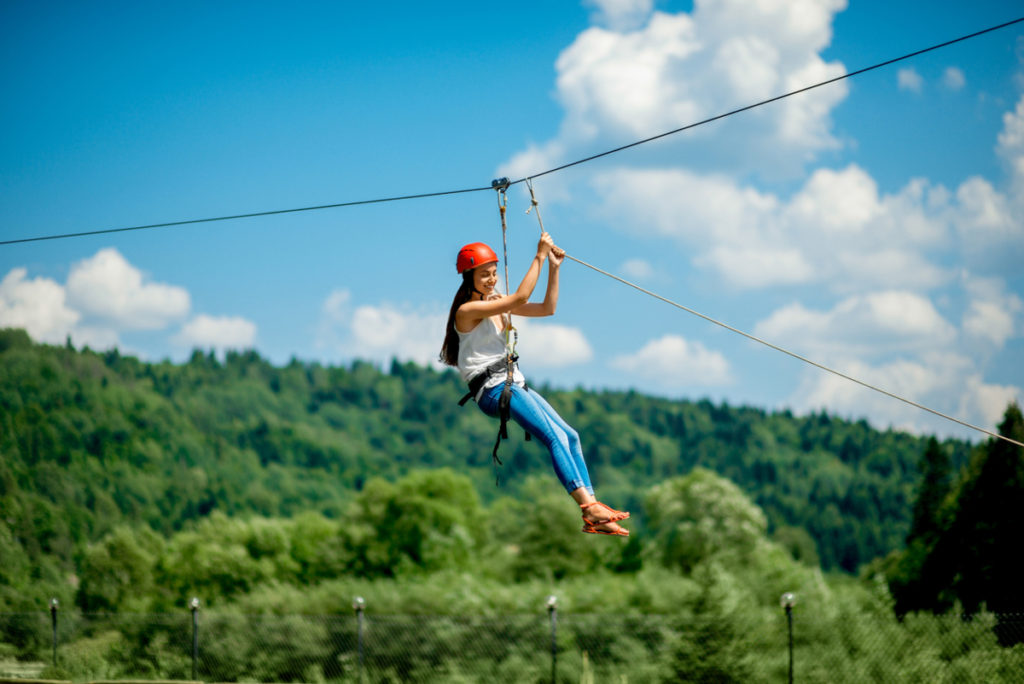 If you're looking for a little more adventure during your visit I recommend booking a zip line tour as well. 
Bocas del Toro zip lining excursions are located just outside of Red Frog Beach. They offer zip line tours three times a day and cost about $55 USD.
Each tour lasts about two hours and includes at least 7 different zip lines.  This experience was quite the adventure and I was fortunate to be placed with a really fun group of people.
If you're traveling solo this is a great way to meet people. I will be honest though, if you have even a small fear of heights, this may not be the adventure for you.
This particular zip line tour includes a section or two where you walk across a single rope strung between two trees. This was terrifying for me even though I had the zip line connecting me to the wire above.
4. Snorkeling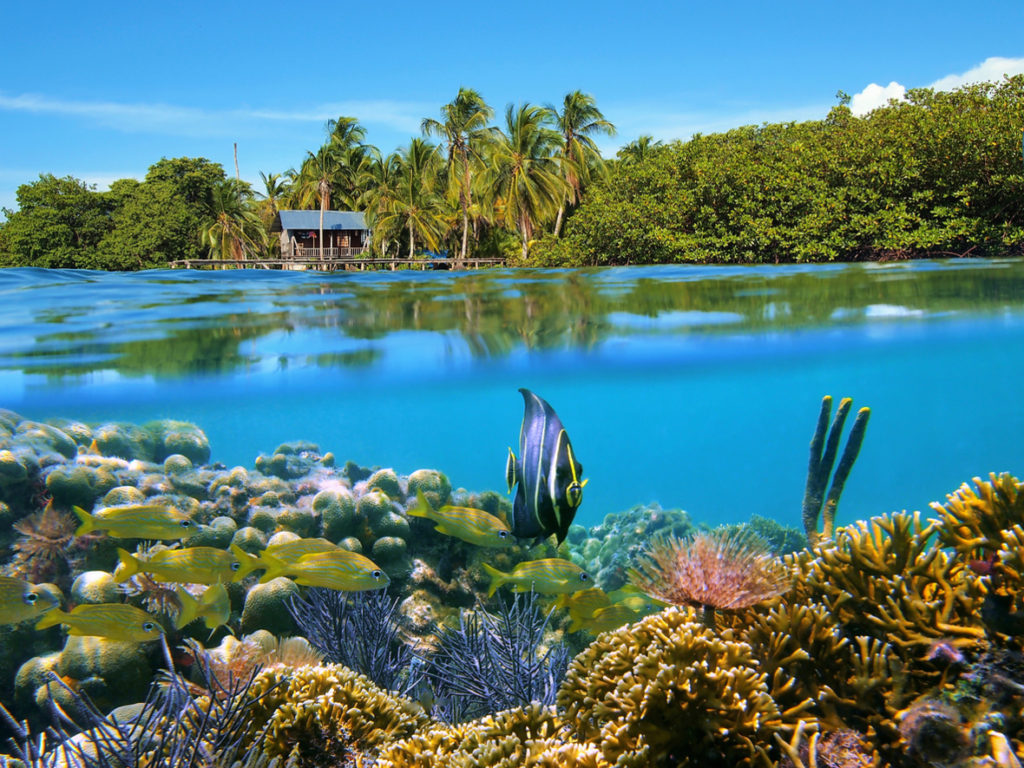 As mentioned above, some of the best snorkeling and diving in Central America can be found in Bocas del Toro. The archipelago itself keeps the waters inside of the islands nice and calm.
When it hasn't been raining for a few days and visibility is good, the conditions for snorkeling can be perfect. Warm clear water over beautifully colored corals make for quite the experience.
Even snorkeling you are likely to spot sea turtles, anglefish, butterflyfish, lobster and shrimp.
Full-day snorkeling trips cost about $50, but you can find shorter snorkeling tours for as little as $17. 
If you choose only one guided tour or activity while in Bocas, make it this one. The snorkeling here is truly incredible, you honestly don't want to miss it.
5. Scuba Diving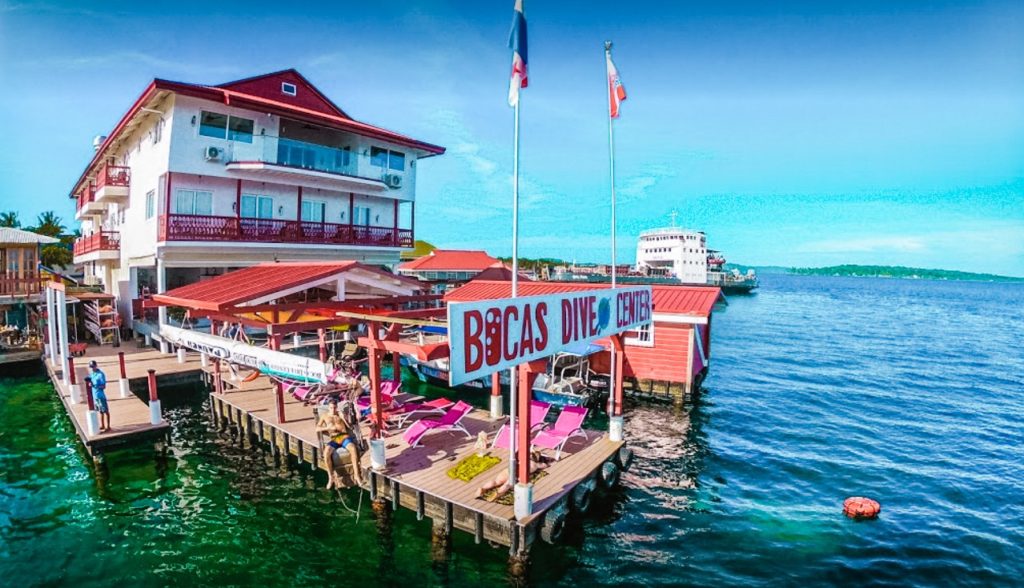 If you want to get SCUBA certified, why not do it in the beautiful calm waters of Bocas del Toro?
The diving courses at Bocas Dive Center are very popular and have received excellent reviews from past travelers. They even offer freediving courses if you'd like to take your snorkeling to the next level!
Diving courses offered by Bocas Dive Center are extremely affordable. They offer a Discover Scuba Diving course for $105 which lasts about half a day.
If you'd like to get certified, you can take their 2-day Scuba Diver course for just $280.
For those of you already certified, you know what to do. You can book your dive trips here.
6. World-Class Surfing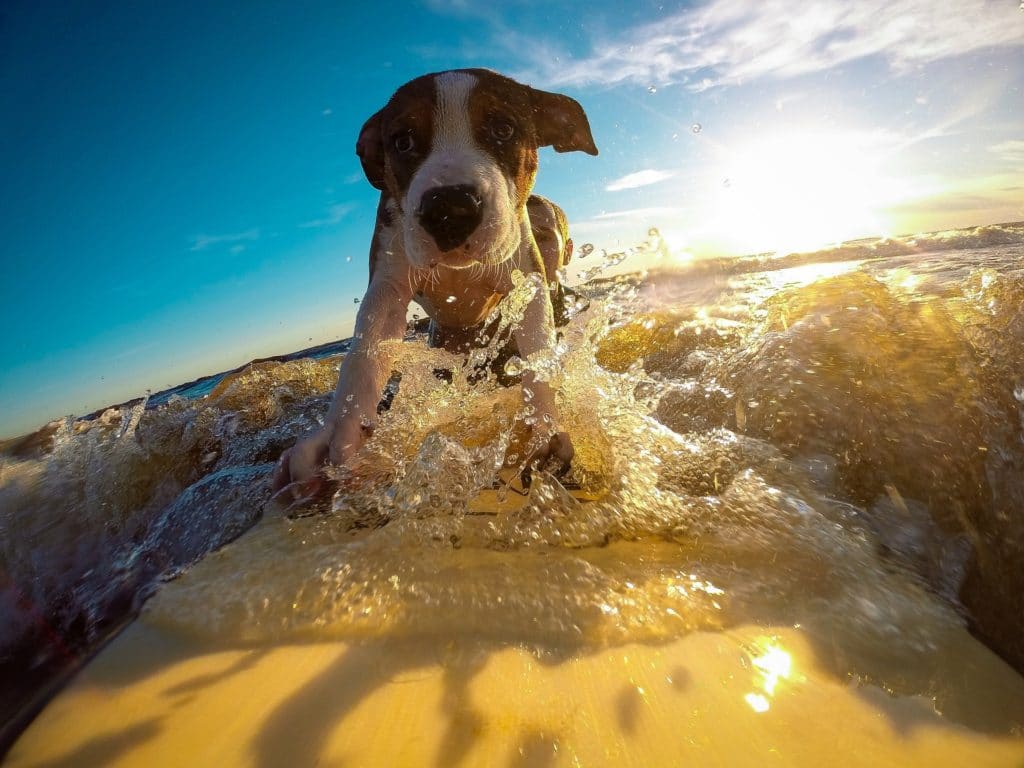 While many travelers may not have heard of Bocas del Toro before, chances are that if you're an avid surfer, you have already familiar with this destination.
The various islands and underwater reef structure around Bocas allows for big waves no matter what direction the swell is coming from.
There are two surf seasons here, from December through April and July through August.
Even when there are quite a few people on vacation in Bocas del Toro, there are so many island breaks to choose from that you'll always be able to find an uncrowded spot to catch some waves. 
If you're still learning or are just not that good yet, Black Rock Point is the place to start. It's conveniently located on Isla Carenero, between the main island (Isla Colon) and Isla Bastimento.
This spot is perfect for beginners or those trying to step up to the next level. The wave breaks over the reef, but don't worry, it's deep!  If you're unsure or have questions, please inquire with the local dive shop!
If you're an experienced surfer check out Carenero Point Break on Isla Carenero.  You can also try Paunch and Playa Buff on Isla Colon. 
If you are new to the sport, there are a host of fantastic surf schools where you can find affordable lessons and surf rentals. One such place to check out is Mono Loco Surf School who offer lessons for about $50 per day. 
7. Spanish Language Classes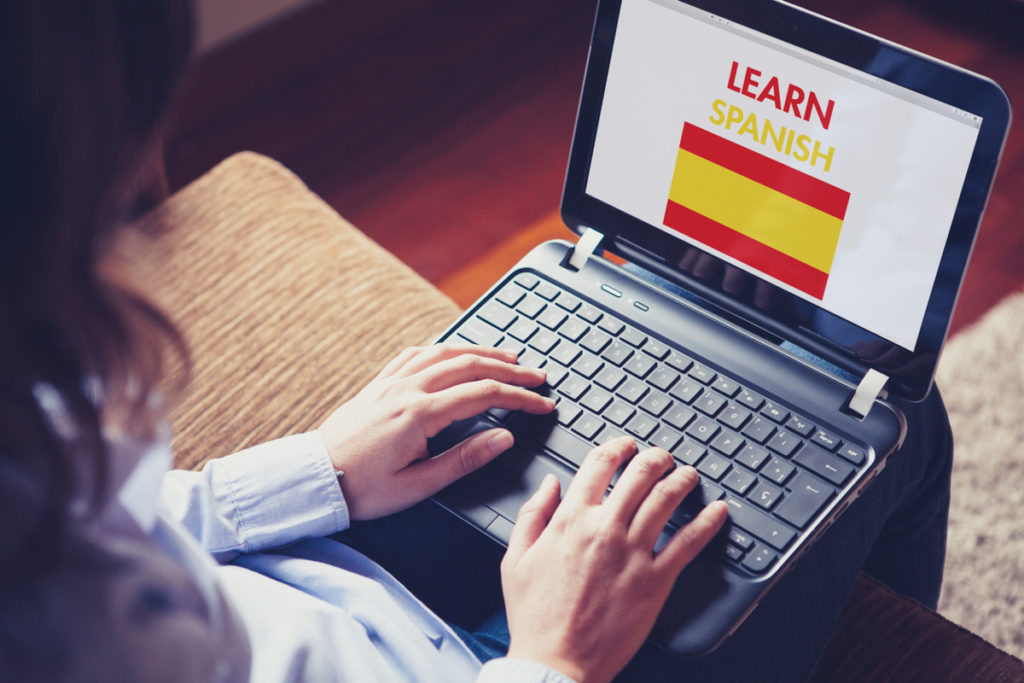 If you're looking for an educational opportunity and you've been wanting to learn Spanish, consider participating in a Spanish language immersion course. Bocas del Toro is a great place to kick-start your Spanish skills.
There are several Spanish immersion courses where you can spend a couple of hours each day getting formal instruction.
When class is over, you can practice what you've learned by exploring Bocas Town and interacting with the locals. 
8. Starfish Beach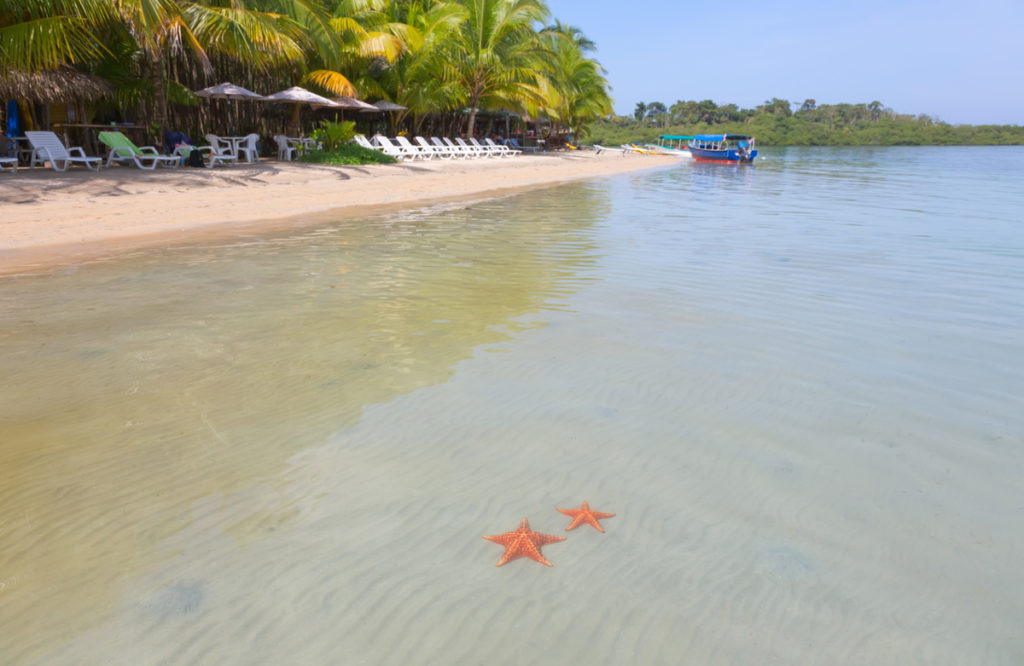 Visiting Starfish Beach is another of my favorite things to do in Bocas del Toro. The beach is exactly as its name suggests, it's a beach full of beautiful red starfish.
It's a fun and unique experience to be able to swim with all the starfish here. Aside from the starfish, it's also just a beautiful beach and a great place to spend an afternoon swimming and floating around in the waves.
You can find starfish beach on the opposite end of the main island from Bocas Town. By taxi, it will take about 35 minutes to reach and will cost $30.
The more affordable option is to take the Boca del Drago bus from the park, which also takes about 35 minutes but costs only $5.
The bus leaves from Bocas Town every 2 hours beginning at 6:00 a.m. The last bus to return to Bocas Town from Starfish Beach is at 5:00 p.m.
9. Bike around the island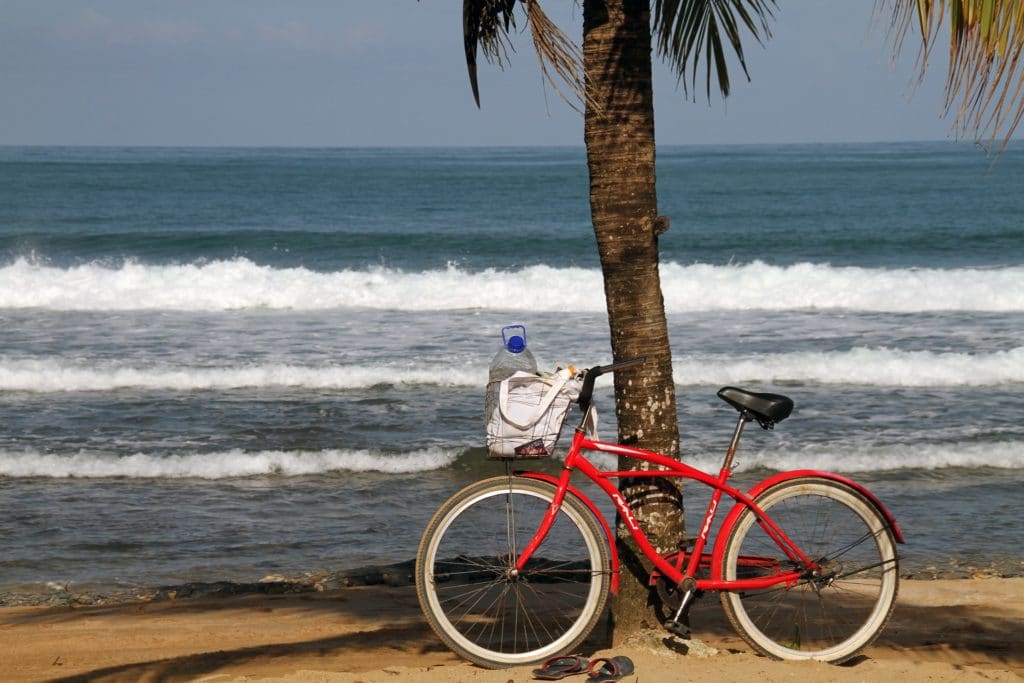 One of the easiest and most affordable ways to get around the islands, especially the main island, is by bicycle.
There are dozens of bike shops all around Bocas del Toro, so you'll have no trouble finding a bike. Also, many of the hotels and resorts on the islands offer bikes to their guests.
The going rate for bike rentals in Bocas del Toro is about $5 per day.
If you're curious, it would take about 30 minutes or so to ride your bike from Bocas Town to Starfish Beach. It's about 10 kilometers or 6.2 miles.
10. Bluff Beach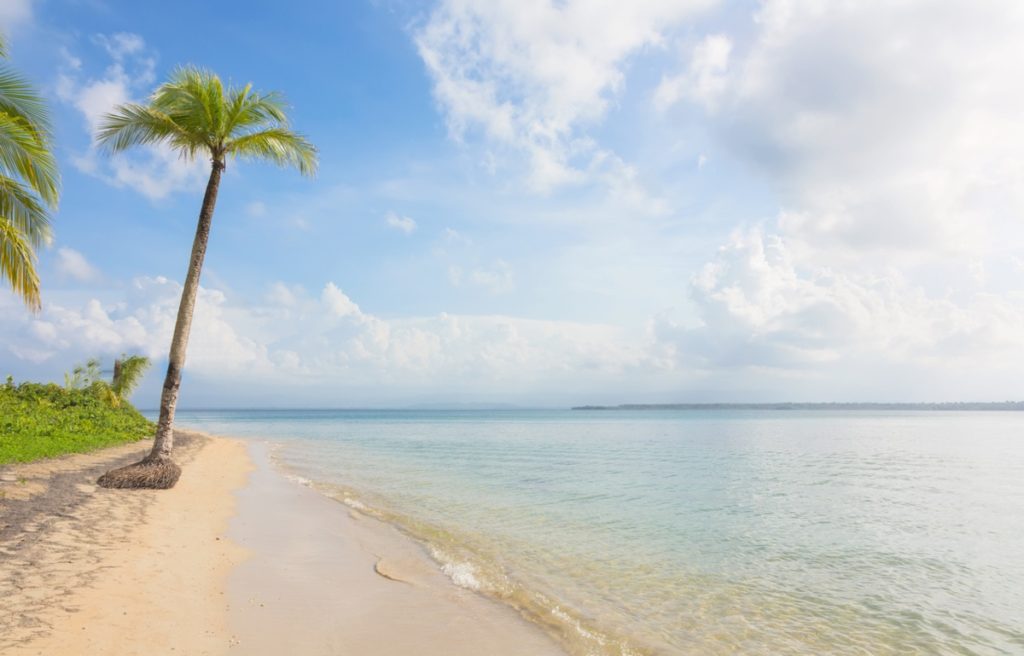 Bluff Beach is another super popular beach on the main island. This beach is beautiful, like most of the beaches in Bocas, but this one can get quite crowded.
Bluff Beach is about 27 minutes from Bocas Town by car. It sits on the east side of the island, on the opposite side from Starfish Beach.
If you're looking to meet other travelers and socialize, this would be the beach for you.
11. Dolphin Bay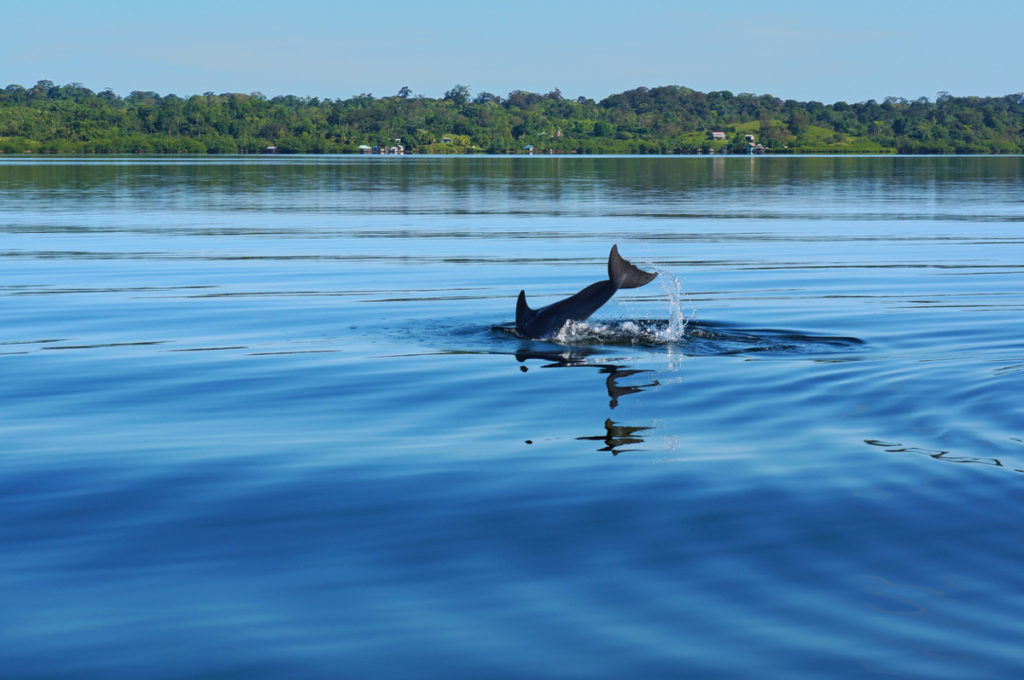 I decided to save the best for last. If you love marine life as much as I do, you must plan a visit to Dolphin Bay.
The best way to visit is on a guided snorkeling and speedboat tour which departs from Bocas Town.
This 7 hour tour includes a visit to Dolphin Bay to see the local Dolphins, a stop at Crawl Cay for snorkeling, and a visit to Hospital Point at Red Frog Beach for some more incredible snorkeling.
Please note, while visiting Dolphin Bay you will not get in the water.
Dolphin Bay is where local Dolphins come to eat and play. So in order to not disturb the Dolphins, you will remain on the boat.
You will of course enter the water at Crawl Cay and Hospital Point.
This tour is a great way to see some of Bocas del Toro's best sights in a single day without having to worry about transportation and logistics.
This tour runs daily and is very popular. Advanced reservations are recommended.
Where to Stay in Bocas del Toro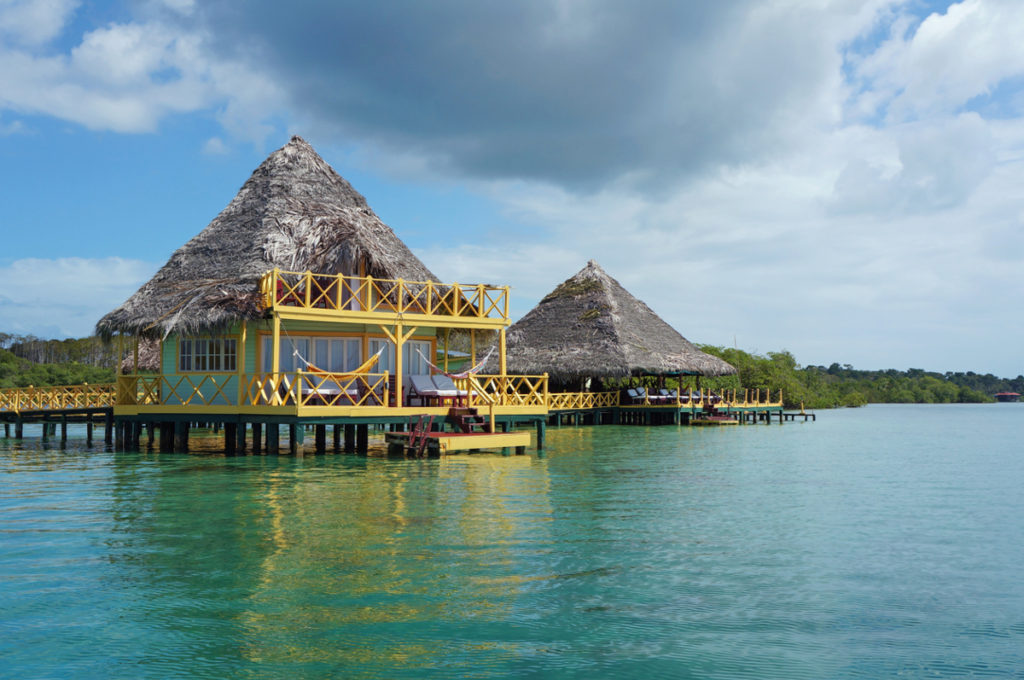 If you're looking for recommendations on where to stay in Bocas del Toro, I've included a few suggestions below.
Bocas Town
Hotel Bocas Town: This is where I stayed during my visit. It's clean and right next to the docks in a central location. Nothing fancy, but it's affordable and nice enough.
Bastimentos
Palmar Beach Lodge: This lodge sits right on Red Frog Beach and is within a few minutes walking distance to Bastimentos National Marine Park.
Red Frog Beach Island Resort: This is a luxury resort right at Red Frog Beach. Probably one of the nicest places you'll find in Bocas del Toro.
Carenero Island
Aqua Lounge: If you're looking for a hostel with a party vibe and the chance to meet other travelers, this is the place.
If you're wondering what to do in Bocas del Toro at night, I recommend trying the local restaurants and enjoying some cocktails at the local bars.
The restaurants and bars are both excellent places to be to meet other travelers, especially if you're traveling solo.
I hope you've enjoyed this guide to the best things to do in Bocas del Toro Panama and that I've inspired you to book a trip of your own. As always, thanks so much for reading.
Dmitriy Burlakov / iStock The best things to do in Bocal del Toro Panama can…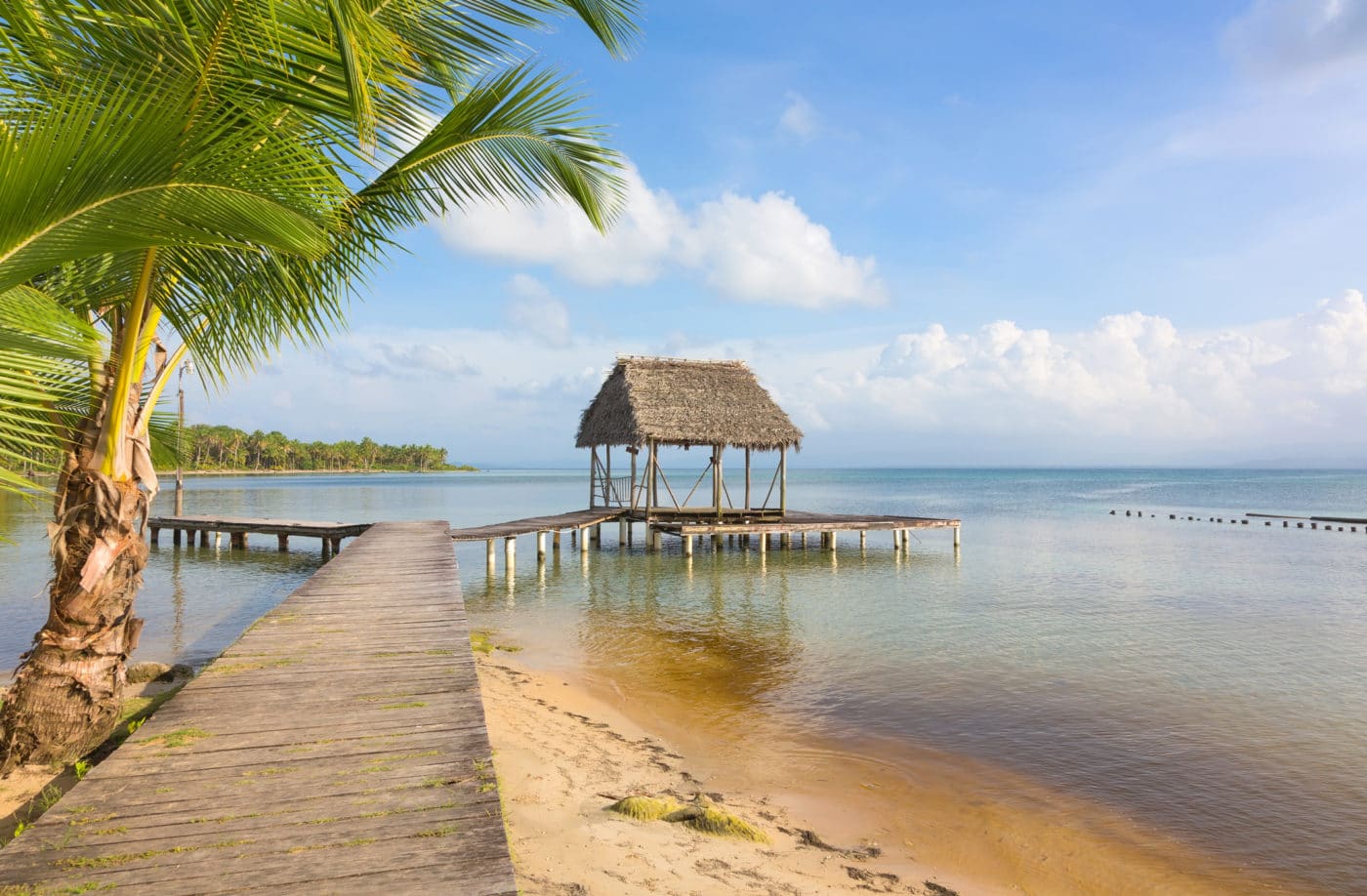 Why visit Panama you ask? Well let me tell you what this incredible country has…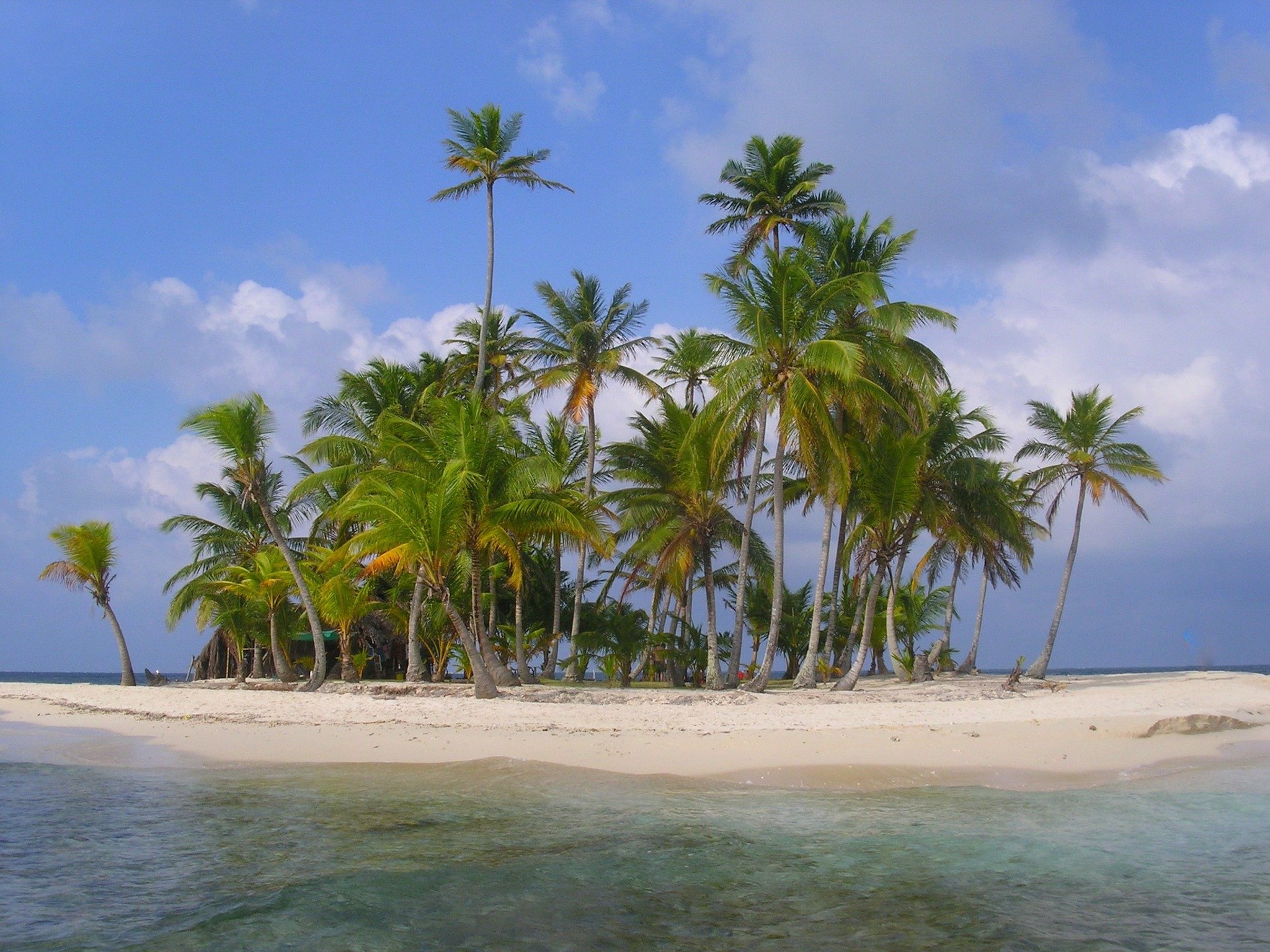 If you're planning the trip from Puerto Viejo to Bocas del Toro, and you want…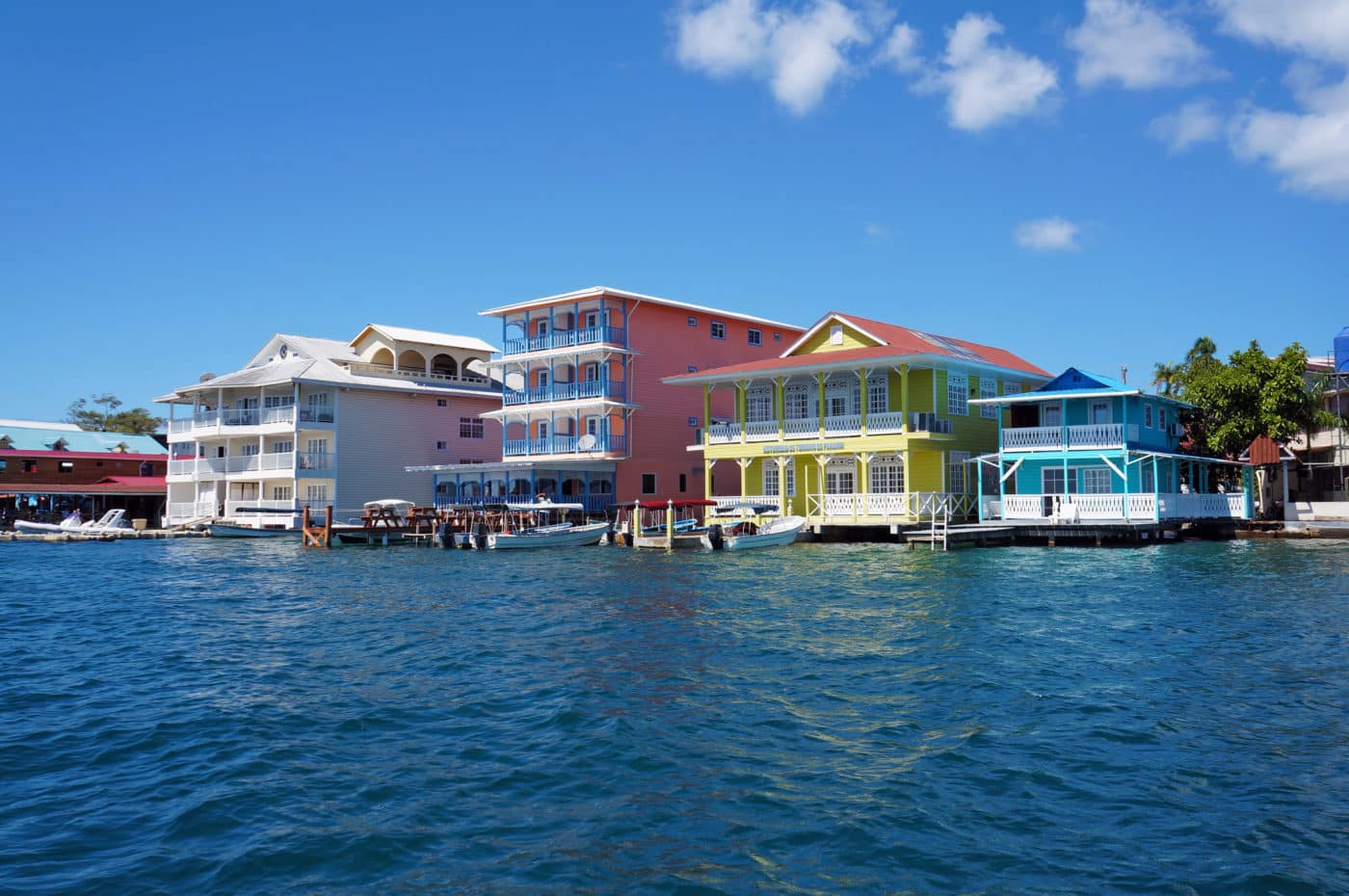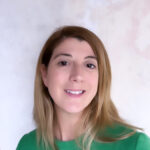 Eden Fite
Part-time Traveler | Dog Lover | Avoider of Crowds
I help busy people find creative ways to travel more.
Book Your Trip
Find the best flight deals by using Google Flights, then book direct with the airline. This is the search engine I use to compare flights and prices before booking my own trips.

BOOK YOUR ACCOMODATION
I recommend searching for hotels through Booking.com to compare hotels on amenities, location, and price. If you are a member of a hotel's rewards program, always book direct with the hotel. If you are not loyal to a specific hotel brand, using Booking.com for the best price.

TRAVEL INSURANCE
Travel insurance is more important than ever. For just a few dollars a day you can protect yourself and your trip. I personally use World Nomads, but whomever you choose, don't skip out on travel insurance. It can literally save you thousands of dollars.