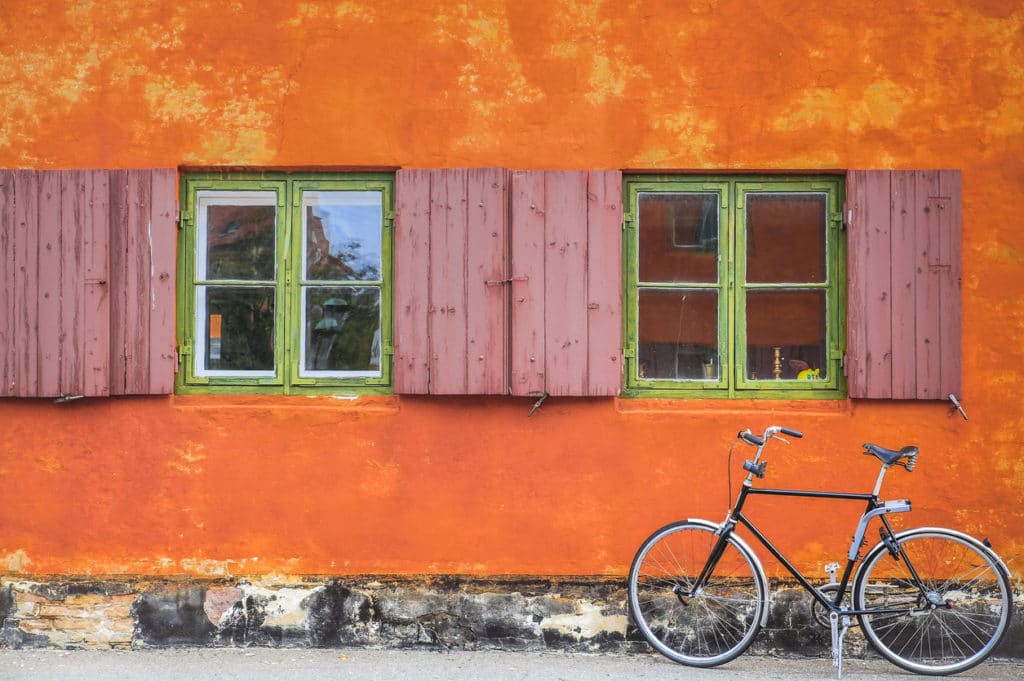 If you're anything like me, then you probably live to travel. But what happens when you can't do the thing you love most?
While the world is dealing with some challenges, it's time for us travelers to do our part and stay home.
In order to make these days and weeks a little easier, I've put together this post of 20 Things to Do When You Can't Travel.
Hopefully the items listed here will inspire you to learn something new or pick up a fun hobby until we can all get back on the road again.
I hope you enjoy.
Cheers.
20 Things to Do When You Can't Travel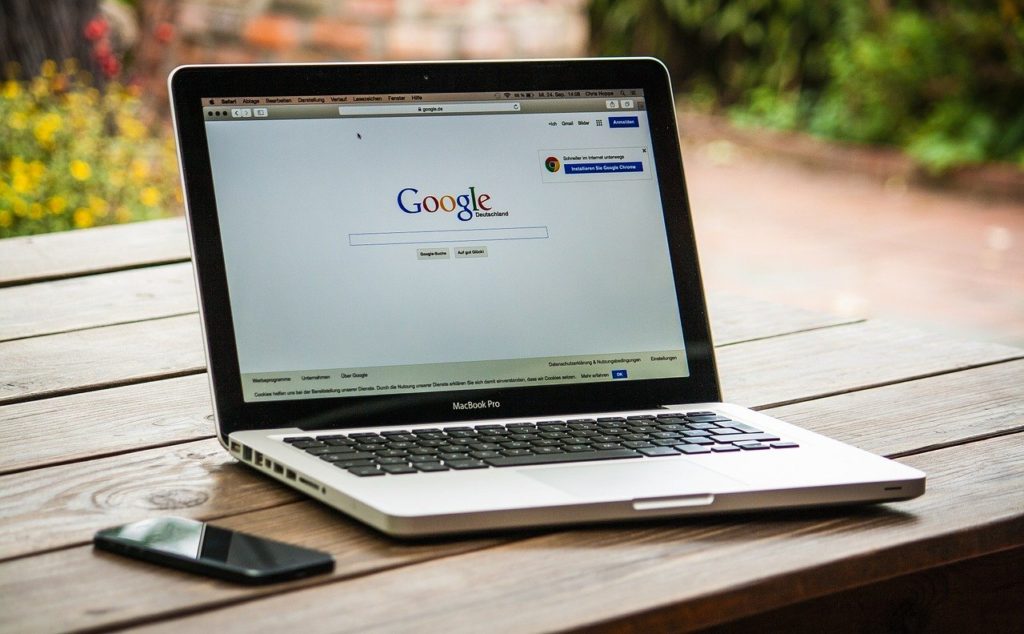 1. Research future travel plans
This is one of my favorite things to do when you can't travel.
While you're stuck at home, there's no better time to research those future travel plans. You can spend you time reading about unique travel destinations or even watching YouTube videos of the world's most popular cities.
No matter what type of trip you're hoping to take, you can spend your days (and nights too) reading all about the places you want to go. In the process, you'll likely even discover new places you've never heard of before. All of which you can add to that travel itinerary you're putting together.
While you have the extra time, spend a few hours looking into affordable accommodation options and how to get from city to city. You can even prepare a budget a find the cheapest way to complete the trip.
If you're doing your trip planning early, you can also identify which attractions require you to purchase tickets in advance. I would also set up flight tracking so you get the best deal when it's time to book those flights.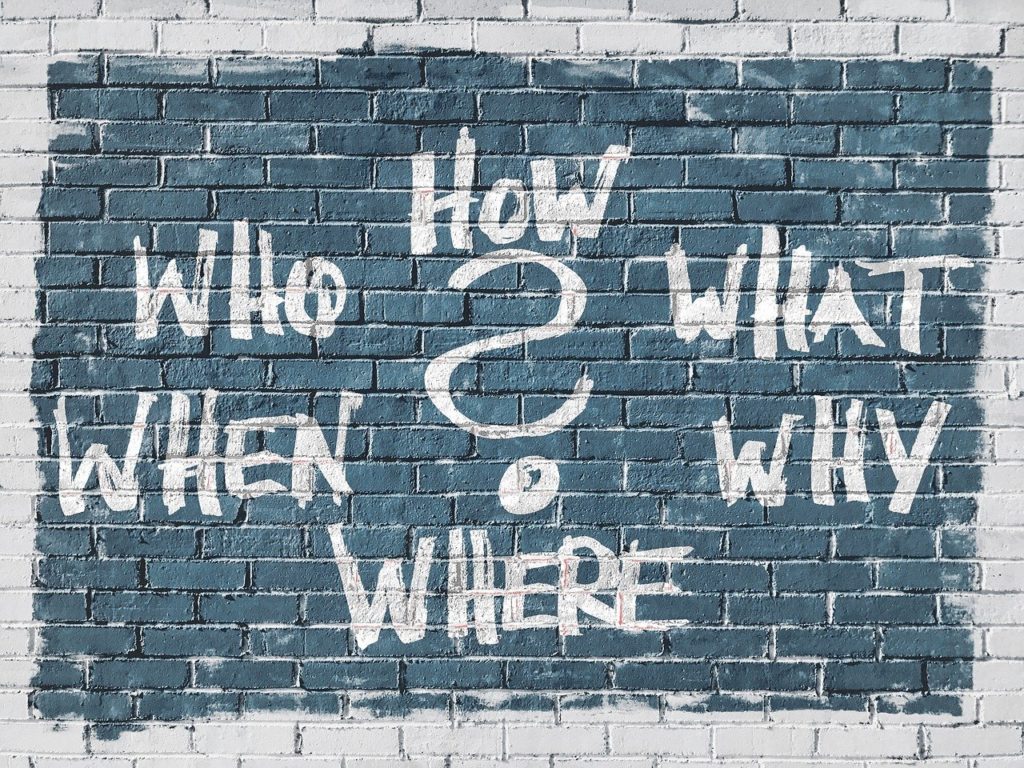 2. Learn a new language
One of the most advantageous things to do when you can't travel is to learn another language.
Learning a new language will be especially practical if you plan to learn the one spoken in an upcoming destination.
This way you can use your new language skills when you arrive, and maybe even impress the locals a bit. But if nothing else, you'll may be able to make some new friends by speaking with the locals.
Since you'll be spending so much time at home, you can set up a schedule and spend an hour (or maybe more) each day learning new vocubulary and practicing your new skills.
If you are really passionate about learning the new language, consider taking an online class. This way you can converse with other people, even better if they are native speakers. This will streamline your learning and give you the opportunity to practice the spoken language.
3. Watch some great travel movies
If you're a movie person, consider checking out some great films that inspire travel. Movies are also a great way to relax and make the perfect escape from the local news and social media. I'm sure we could all use a break from that right now.
Some of my personal favorite movies for travel inspiration are Wild, Eat, Pray, Love (sorry, but I just love this movie), Into the Wild, and Under the Tuscan Sun.
If you're missing your friends, you can even host an online movie night. This way, you can remain at home but still be social.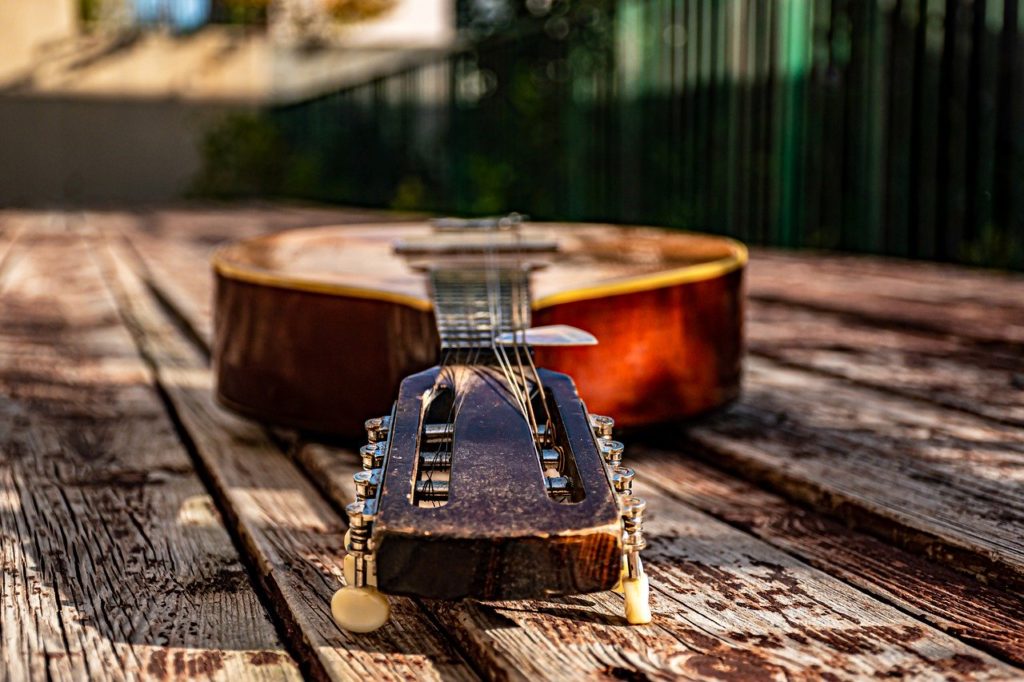 4. Learn to play an instrument
One of the most fun things to do when you can't travel is to learn to play an instrument. This is a skill you can work on for hours at a time and not get bored. Plus, it's a skill that continues to give back to you throughout your lifetime.
A few hours a day over the course of a month or two can really go a long way when learning a new instrument. You'll be surprised how much you learn in such a short time.
If you already play an instrument, consider brushing up on your skills if you haven't played in a while. Or, if you're seeking a challenge, pick up an entirely new instrument.
The new instrument will be much easier to learn since you already know how to read music. How hard can it be? (Says the flute player who has been wanting to learn to play the guitar for about 20 years!)
Whichever instrument you choose, commit to spending at least 90 minutes a day over the course of a month. You'll be so glad you did.
5. Take online courses
If you've ever wanted to learn a new skill or dive deeper into something you're already passionate about, now is the time.
There are tons of places to sign up for online courses covering everything from world history to photography.
Skillshare is one of the most popular options, but there are many others as well. Even major colleges and universities offer some online classes to the public.
Skillshare is really helpful if you're into blogging, photography, or run an online business of some kind. They offer many courses on photo editing, search engine optimization, video editing, and much more. It's also a great resource if you're interested in taking classes in a variety of topics. You are free to browse and take as many classes as you like once you get signed up.
I believe Skillshare also offers a free trial period if you'd like to give them a try before you commit to a plan. I'm not an affiliate of Skillshare, I just like their platform. I found it very useful when learning skills related to blogging.
My advice in seeking online courses is to focus on an area that you're interested in. Then ask others in that community where they obtained their knowledge.
You can even consider joining a Facebook group to meet and network with others. Then use these connections to inquire about online courses and learning opportunities.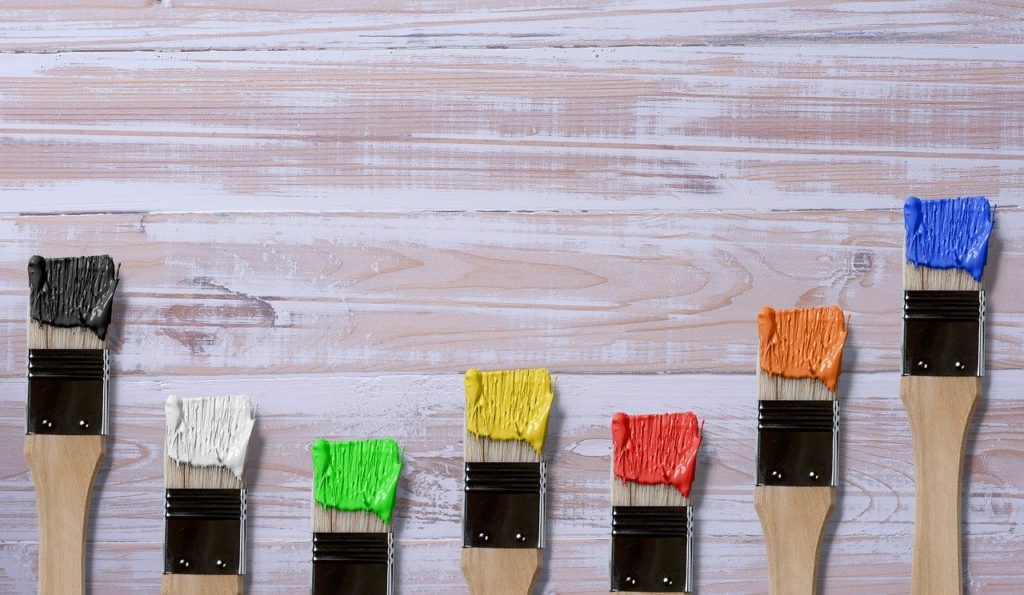 6. Start a major project
Another one of the things to do when you can't travel is to begin working on a major project you've been putting off.
Since you'll have plenty of time at home, you may as well put it to good use and cross that big project off your list.
Maybe you've been wanting to clean out your garage or paint your house. Whatever it may be, make a plan and get it done.
Consider breaking your big project down into smaller pieces and tackling each section in small parts. Set up a schedule too in order to stay on track.
You don't want to start a major project and leave it half finished after you get bored with it. Commit to finishing and keep to your schedule.
7. Start a side business
If you've been looking for a way to increase your income and develop new skills, consider starting a side business to complement your full time job.
I began blogging back in 2018 with the intent to put my heart and soul into this thing and then hopefully monetize it. While times have certainly changed recently for the travel industry, I'm still here hammering away at this blog.
After 2 years and 3 months, I still don't make any money, but I was damn close up until this virus changed the travel industry landscape.
Despite the hard times upon us, I'm lucky to have chosen a side job that I'm truly passionate about. I encourage you to do the same.
Having a side job can be rewarding, both personally and financially. Just make sure you choose something that you love. If you do what you love, you'll have a far better chance of weathering a bad storm.
Plus, you'll get to dive deeper into something you already enjoy doing. What do you have to loose?
My advice is to use as much of your down time as possible. Learn as much as you possibly can about the business you want to start. If you can, get started as a hobby then monetize it when the time is right.
I wish you all the success in the world.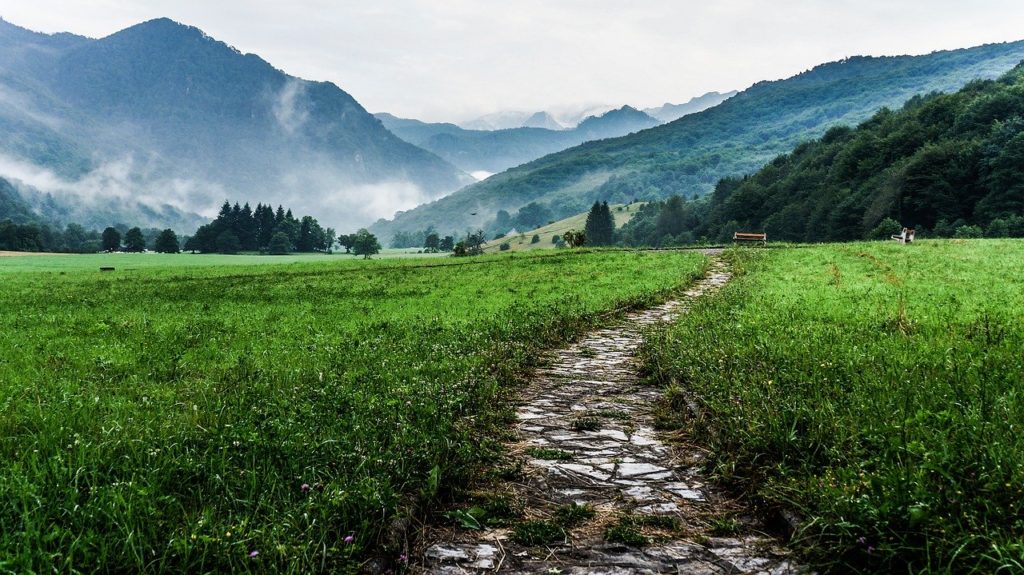 8. Get outside
Since you're unable to do any traveling right now, you might as well use that time to explore your own backyard or your own city.
Since social interactions are restricted any many businesses are closed, I encourage you to enjoy the outdoors. Consider going for a hike or a long walk in an area of the city you haven't explored before.
If you're looking for other outdoor activity ideas, consider taking up surfing or bike riding. Both of which can be done solo. Though please be careful surfing if you're not a strong ocean swimmer. You can start with stand up paddleboarding instead.
Maybe you could even start planning a one day road trip to see some outdoorsy spots around your city. Just be sure to return back home at night and maintain your distance from others during the day.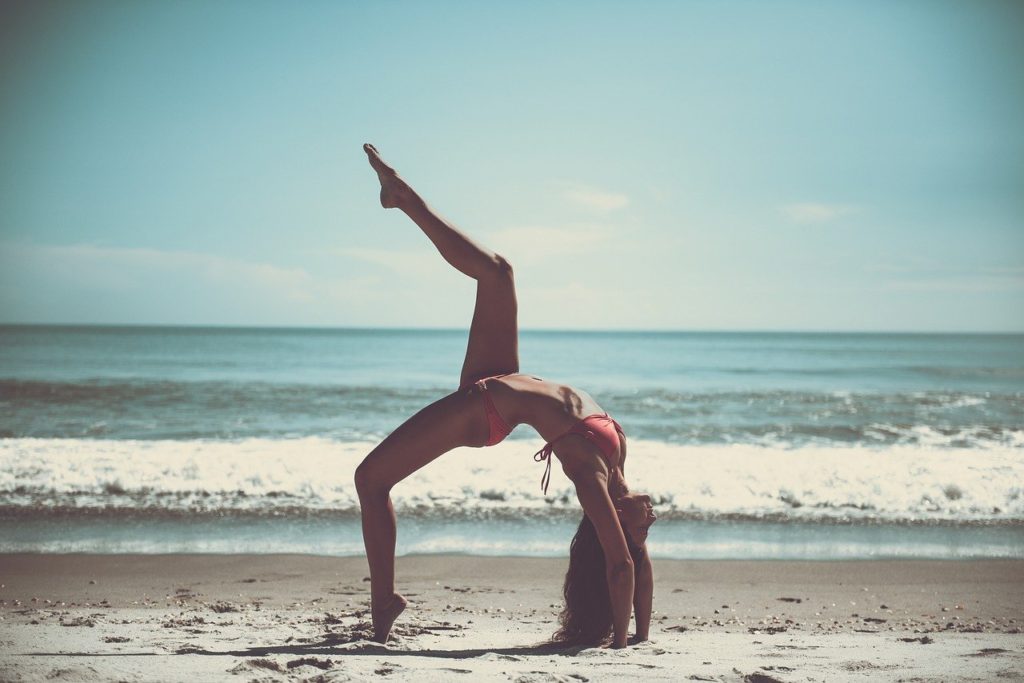 9. Get in shape
Since you'll be spending so much time at home, now is the perfect time to make fitness a part of your everyday life.
Identify an activity that you enjoy and that allows you to burn some calories. Then commit to participating in that activity at least 5 times a week. I encourage you to be creative with it and think of something fun that you'd actually enjoy.
You don't have to choose yoga or running just because everybody else does it. Maybe you could dance or try kickboxing. Both of which are offered as online courses if you've got some space for these activities in your home.
But no matter what you choose, select something you'll truly enjoy. If you hate the activity, you'll never stick to it.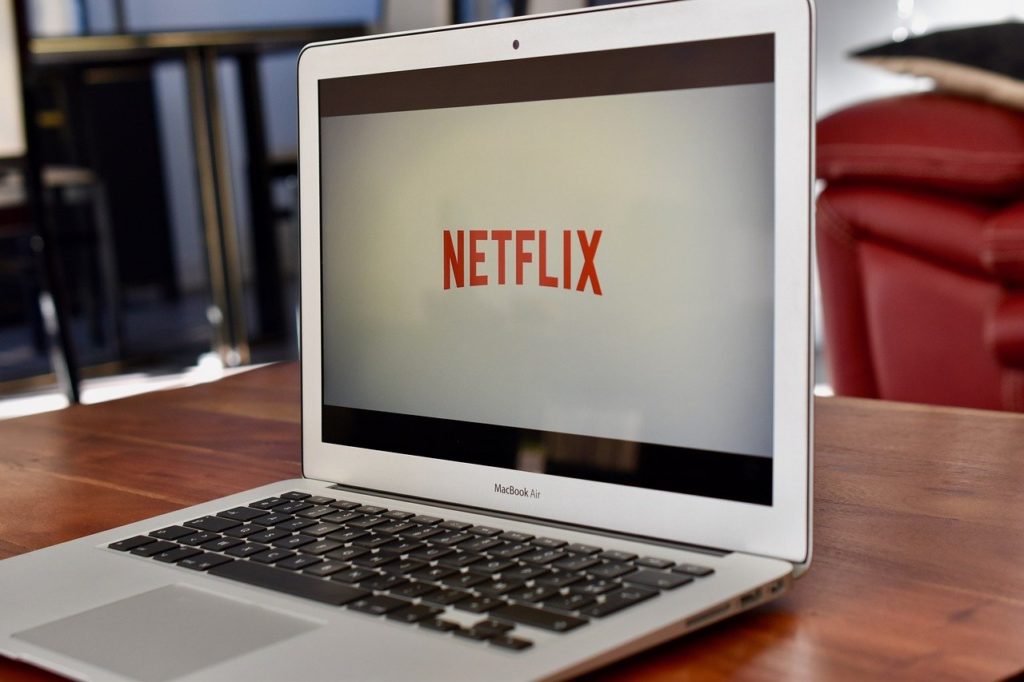 10. Binge watch a Netflix series
One of the easiest things to do when you can't travel is to simply binge watch your favorite television show.
I think most of us typically have more shows we want to watch than time in the day. So now is your opportunity.
I say make a list and get to work. If you don't have any shows you've been dying to watch, ask your friends and family. I promise, you'll be flooded with some great shows to queue up.
If you're looking for destination inspiration or to get rid of that travel itch, consider looking for shows that take place in destinations you might want to visit someday like New York, southeast Asia, or Europe. You never know where you might be inspired to visit.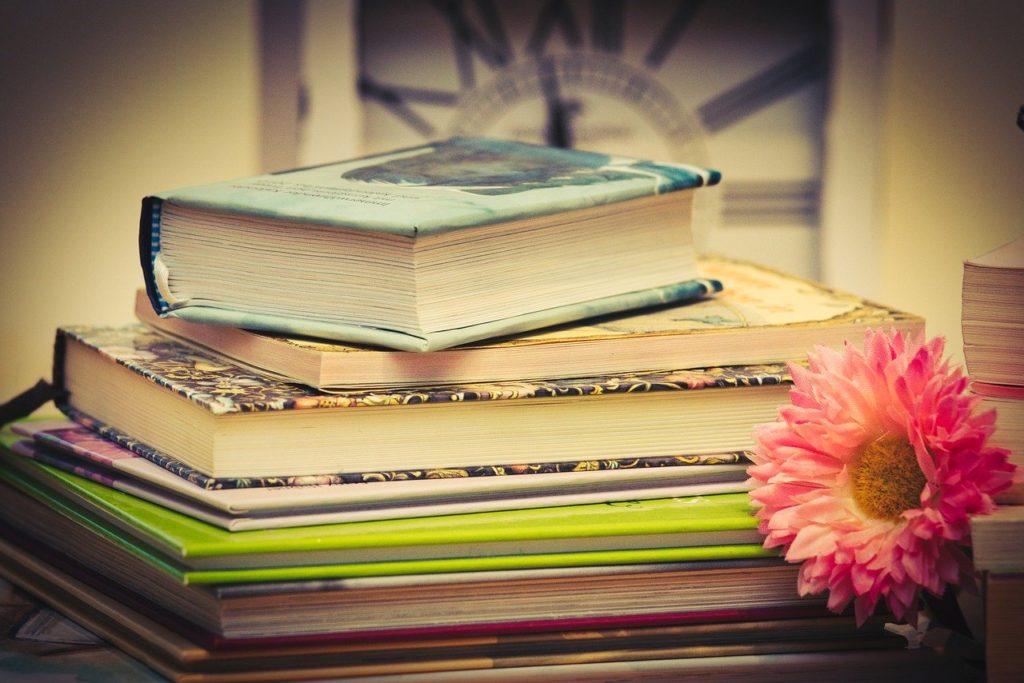 11. Read more books
Another great way to fill your days when you can't travel is by reading. With plenty of downtime at home, now is the perfect time to catch up on that reading list.
I'm a big fan of non-Fiction and love finding and reading books off the New York Time's Non-Fiction Bestseller list. I also read many of the books recommended by Adventurous Kate. She always has tons of great recommendations from an eclectic group of authors.
If you need book inspiration, I encourage you to check out her AK Monthly Recap posts that come out once per month. You'll find her book recommendations towards the end. Though, she's a witty and funny writer, so you may as well read the whole post while you're at it.
If you're more into the classics, put together a list of all the books you've always wanted to read. Then get to checking them off that list.
You can of course, also read travel books to keep that inspiration coming for your future travel plans. I recently read Next Year in Havana by Chanel Cleeton. Now I can't wait to get to Cuba. I also recommend this book if you haven't read it yet. It's a love story and destination inspiration all in one.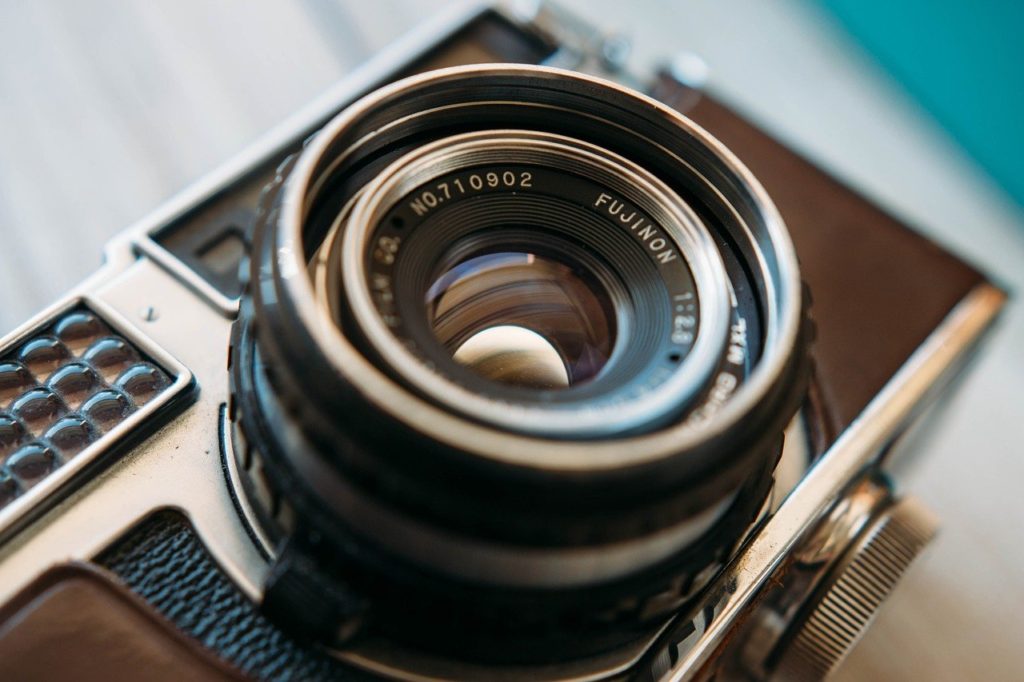 12. Teach yourself a new skill
One of the most productive things to do when you can't travel is to teach yourself a new skill.
If you're into travel like I am, maybe becoming a better photographer could prove both interesting and useful for you. I know I always wish I could take better photos. I'm slowly getting better, but I still have so much to learn.
Consider investing in an affordable (yet high quality) camera so you can learn how to use the features properly. Then spend some time becoming familiar with your new accessory.
I also encourage you to consider an online course to help you get started with the basics. It'll speed up your learning process and make the journey far more enjoyable for you in the long run.
Since you're pretty much confined to your home and local neighborhood, get outside and take pictures of everyday things. Once you've mastered that, it will hopefully be safe to hit the road again. Then you can begin taking those incredible travel photos you've always wanted to have.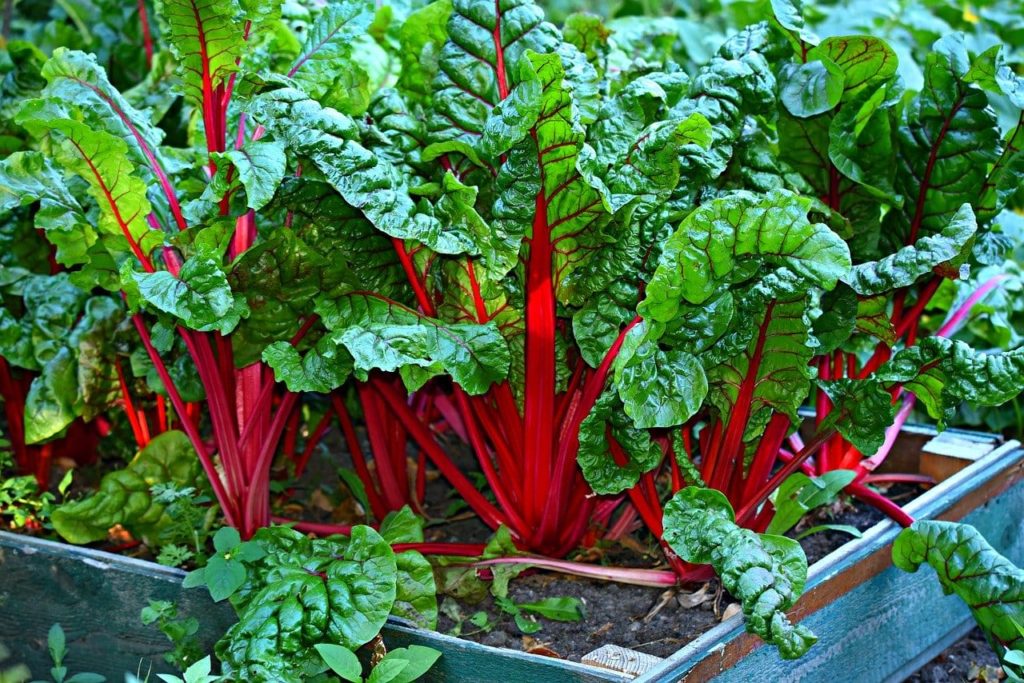 13. Plant a garden
If you're fortunate enough to own your own home or have access to a backyard, consider planting a garden.
We've all heard time and time again that spending time outdoors is great for our mental health. Since we're all spending most of our time at home these days, there's no time like the present.
Planting a garden will give you the opportunity to learn a new skill, spend time in nature, and even grow your own food.
Gardening also makes a great activity for families. Kids especially love gardening since it requires that they play in the dirt. Plus it's a great opportunity to get everyone out of the house for a while.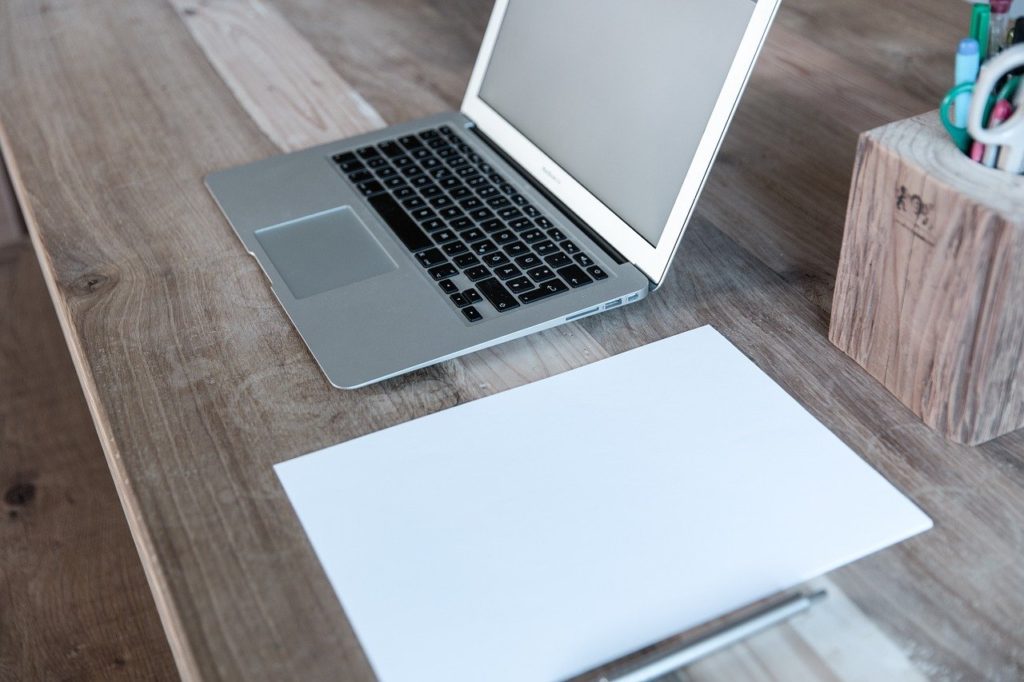 14. Start a blog or YouTube channel
If you're looking for things to do when you can't travel that can take you out of your comfort zone, consider starting a blog or YouTube channel.
There are an unlimited number of topics to write, blog, or vlog about, so you shouldn't be hard pressed for content.
With all the free time you have at home now, it's the perfect time to begin learning the basics for setting up a blog or learning to edit and upload videos. You can find plenty of resources online, many of them free.
In all honesty, the first several months can be a bit challenging. You'll have to learn about the technical aspects of blogging and vlogging first. Then you'll have to get comfortable with putting your content, and yourself, out there.
It took me a year before I really felt comfortable with my blog, but I'm on the shy side. For others, they may hit the ground running and have no problem with putting content on the internet. Just remember, everybody moves at their own pace.
The most important part is to just get started if blogging or vlogging is something you really want to do.
If you get good enough at it, this can even become your job one day.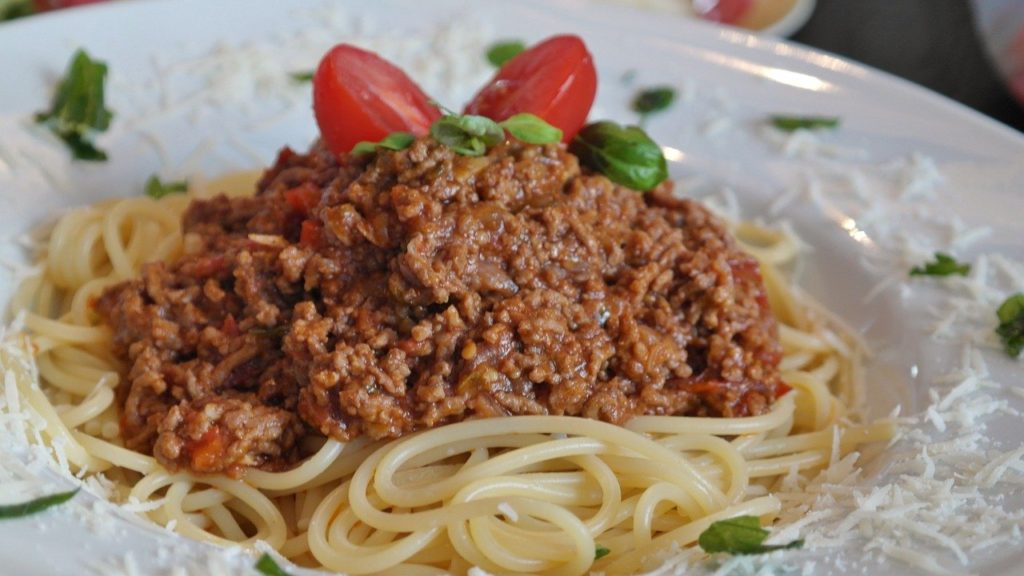 15. Become a better cook
Everybody loves a great cook, and if you aren't one, maybe now's the time to develop this skill.
Cooking is a useful life skill, and one that people will respect you for, if not love you for. It's also a great way to bring friends and family together. Who doesn't love a great dinner party?
With so much extra time on your hands, now is the best time to amp up those cooking skills. You can find recipes for literally anything online, so start out by mastering some of your favorite dishes.
Once you've got a few meals that you're proud of, consider branching out to more experimental recipes. Maybe try homemade pasta or bread. If you love sweets, try making cupcakes or flan. Be creative and have fun with it.
If you'd like to make this activity more social, use social media to share your recipes with friends and family. Or maybe you could even host an online dinner party through Skype.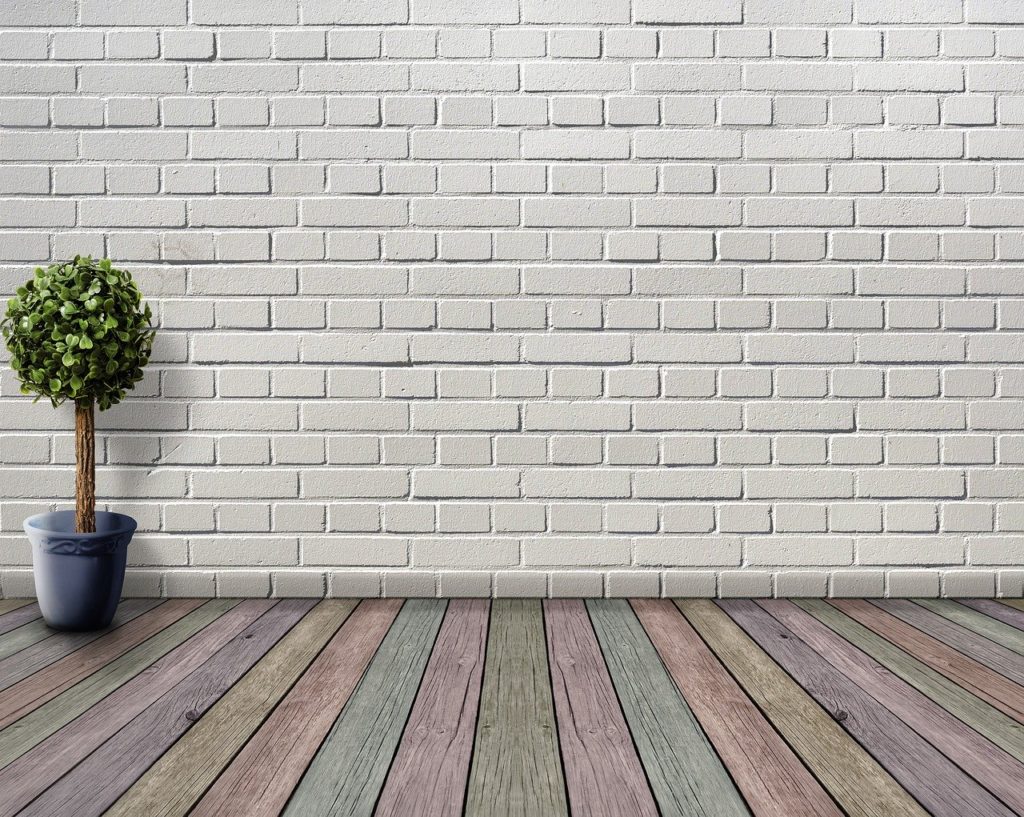 16. Declutter your home
One of my personal favorite things to do when you can't travel is to declutter my space.
I've been working really hard over the past few months to refrain from buying things I don't need. I'm also focused on getting rid of the things I have, but don't use.
Most of us have acquired a tremendous amount of stuff over the course of our lifetime. It's completely unnecessary and a waste of time, space, and money.
If you're running out of patience for all the clutter building up in your home, try to tackle all that stuff, room by room over the course of a few weeks. I promise you'll feel so much lighter once you get rid of all the things weighing you down.
My method is to make three piles as I go through my stuff. I make one for items I want to keep, one for items I want to donate, and one for items that need to be tossed.
Don't overthink things as you go through your stuff. If you don't like something or don't use it, get rid of it.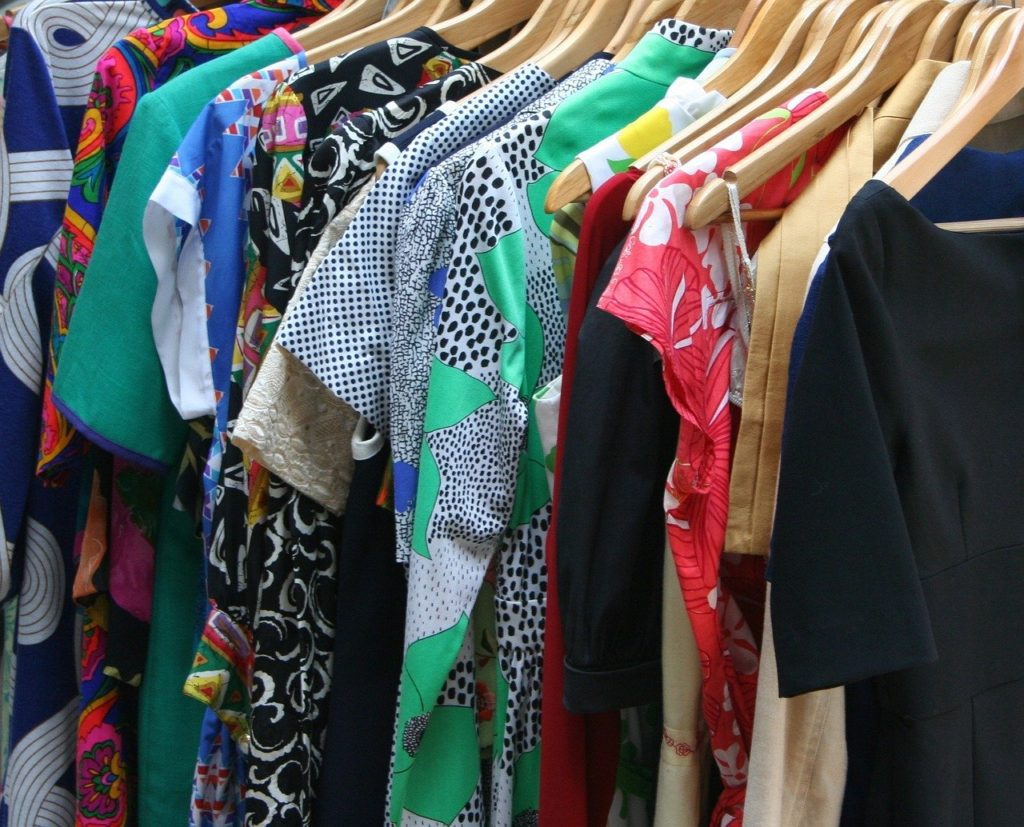 17. Identify items to donate
Once you've had the opportunity to go through all the clutter around your home, identify which items can be donated. Once you've got a pile or box of items, bring it out to your car and donate them right away.
If you leave a pile of items for donation in your house, chances are it will just sit there like it did before. Commit to taking the items out right away. If you've decided to donate these items, chances are you think someone else could use them. So hand them over.
I think you'll also notice that after you donate items once, you'll want to do it again and agian. Keep up the good work until you run out of stuff to give. Then stop buying crap you don't need.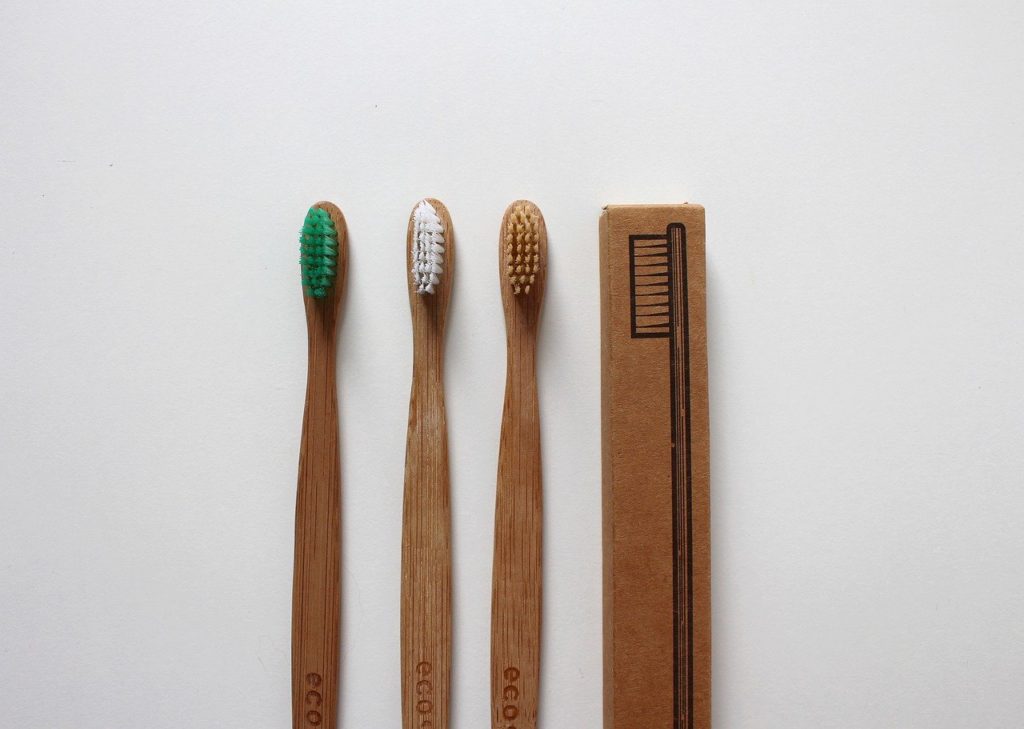 18. Work towards a low waste lifestyle
Once you've spent some time getting rid of all the clutter in your house and donating all your gently used items, consider investing some time to learn about zero waste and low waste alternatives to the things you buy and use on a regular basis.
Many of the products we are accustumed to using and consuming are incredibly wasteful and create unnecessary trash.
Making smarter choices when purchasing products we use frequently will go a long way to reducing the impact we have on the planet.
I am not at all perfect in this area but have made some significant changes in my own life over the past six months. Here are a few changes I have made personally:
Stopped buying products in single use plastic beverage containers such as bottled water.
Switched to zero waste shampoo and conditioner bars instead of plastic bottled products.
Swapped my disposable face wipes and make up remover for reusable cloth wipes.
Switched my plastic toothbrush to a bamboo toothbrush.
Stopped purchasing plastic bottled mouthwash and now just make my own.
Switched from plastic tubes of toothpaste to toothpaste tabs packaged in recycled materials.
Instead of using disposable cutlery at work everyday, I now use a bamboo cutlery set that I wash and reuse.
There are just a few examples, but there are many others. I will admit some changes were easier than others. But like most things in life, once you change your habit, you'll soon forget there was any other way.
If you're interested in learning about other lower waste changes to implement in your own life, start with these 10 Zero Waste Travel Essentials.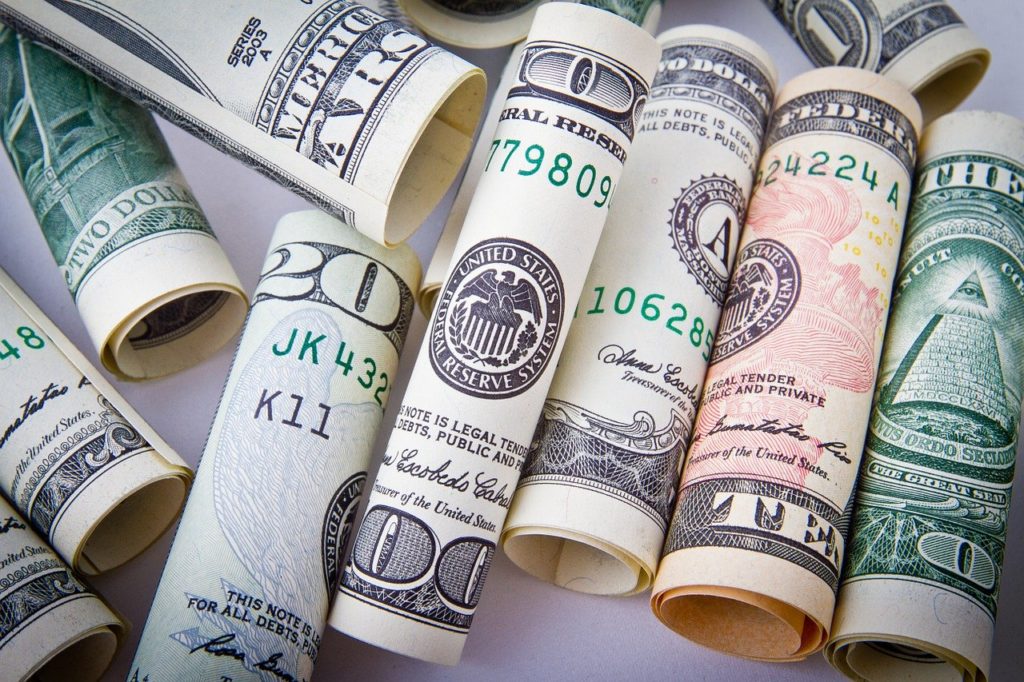 19. Save your money
One of the most responsible things to do when you can't travel is to just save your money. For many of us, being restricted to home will already save us money since we're not going out, using gas, ordering lunch at work, or drinking in bars.
Just be sure you don't develop a habit of online shopping while you're bored at home. That's a sure way to increase debt, not to mention accumulate more stuff you don't need.
Make a rule not to buy stuff unless you absolutely need it. This way, you can save all that money for when you can travel again.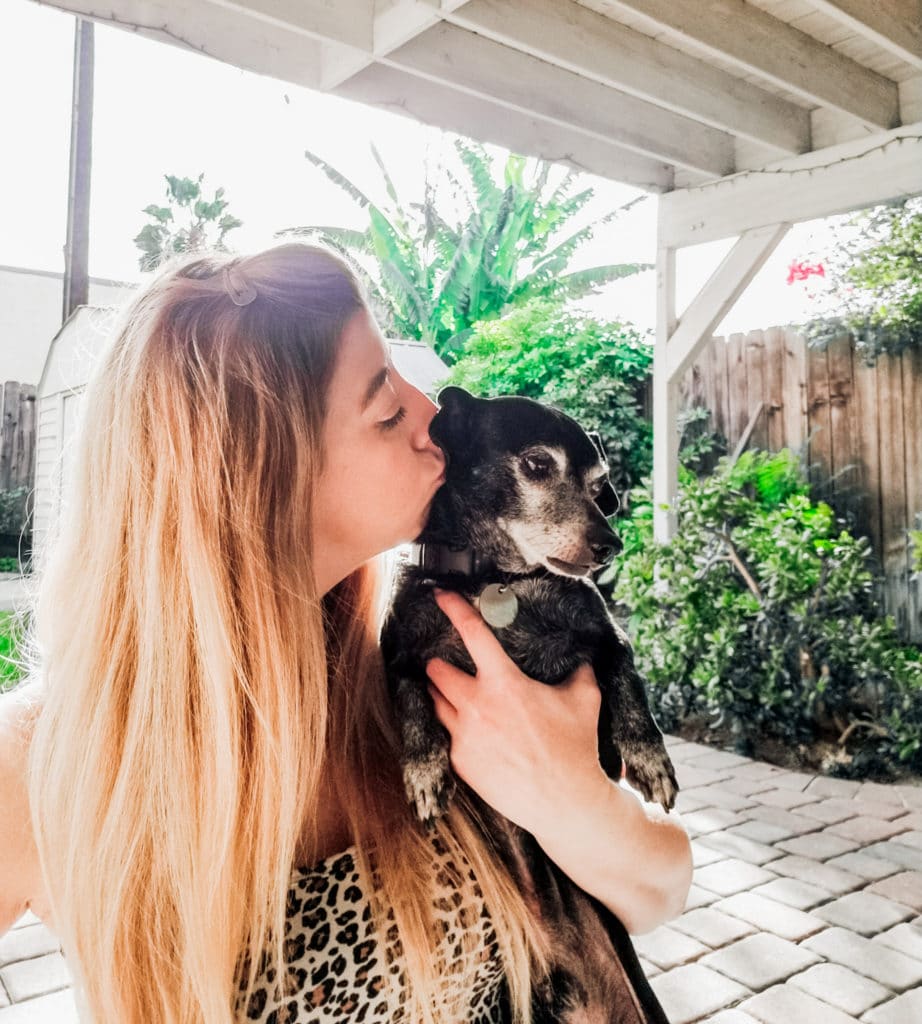 20. Spend more time with your dog
By far, the most rewarding of these things to do when you can't travel is to spend more time with your dog. Hopefully you already shower your pup with love and attention. But while we're all stuck at home for the time being, let's amp that up and give your dog all the time you can.
If you're a pet owner, then you know that having a dog adds tremendous joy and happiness to your life. So spending more time with your pup will be an easy task for you.
For those of you not yet dog owners, consider adopting a shelter dog. If you have the time, love, and energy to give it could be one of the best decisions of your life. Dogs make everything so much better, I think you'll see.
For those of us who already have dogs at home, try to spend more time with them throughout the day. Give them belly rubs, pats on the head, play fetch, and take them on plenty of walks.
These activities are actually beneficial for the both of you, so play away.
I hope you've enjoyed reading this post about 20 Things to Do When You Can't Travel and that I inspired you to use your time wisely. If you enjoyed this post, please consider sharing it. It really helps me a lot. Thanks for reading.
Book Your Trip
Find the best flight deals by using Google Flights, then book direct with the airline. This is the search engine I use to compare flights and prices before booking my own trips.

BOOK YOUR ACCOMODATION
I recommend searching for hotels through Booking.com to compare hotels on amenities, location, and price. If you are a member of a hotel's rewards program, always book direct with the hotel. If you are not loyal to a specific hotel brand, using Booking.com for the best price.

TRAVEL INSURANCE
Travel insurance is more important than ever. For just a few dollars a day you can protect yourself and your trip. I personally use World Nomads, but whomever you choose, don't skip out on travel insurance. It can literally save you thousands of dollars.


Want to save it? Pin it.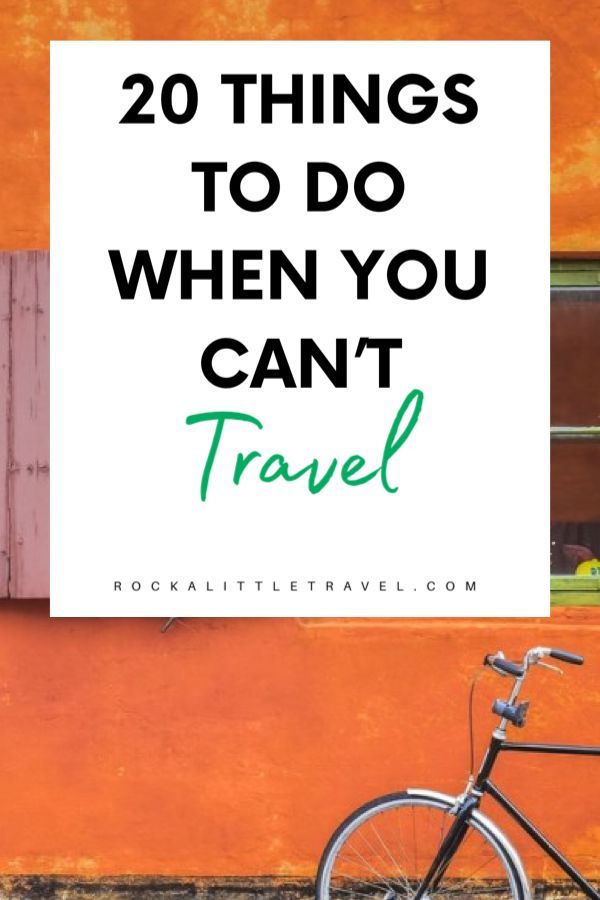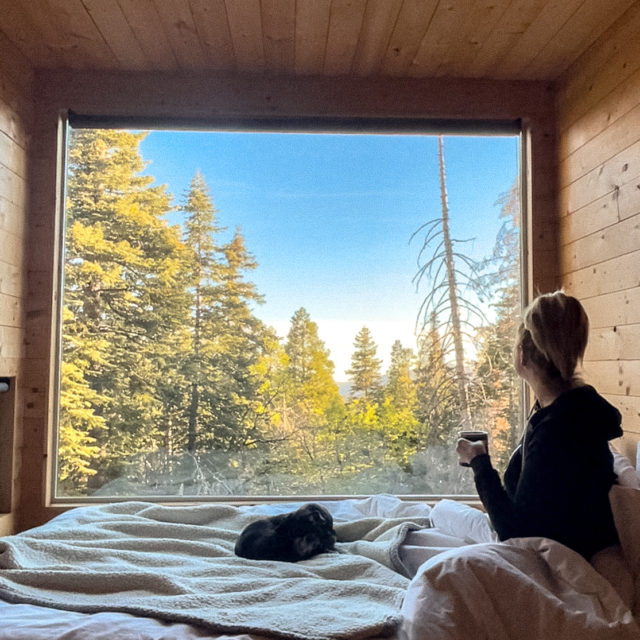 Is Getaway House Big Bear is worth the hype? Let's find out. Just last week I booked a last minute stay at Getaway House …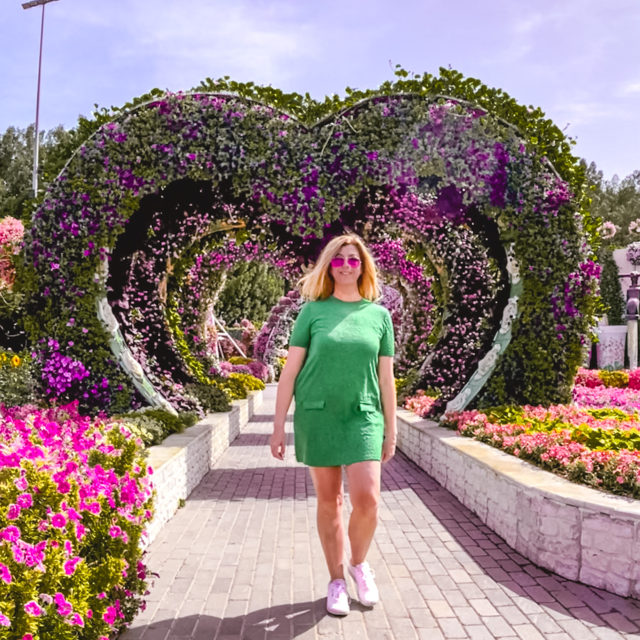 Visiting the Dubai Miracle Garden was one of my favorite activities during my recent trip to Dubai. Prior to my visit I had read a …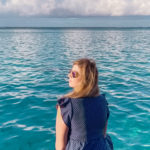 Eden Fite
Part-time Traveler | Dog Lover | Avoider of Crowds
I help busy people find creative ways to travel more.