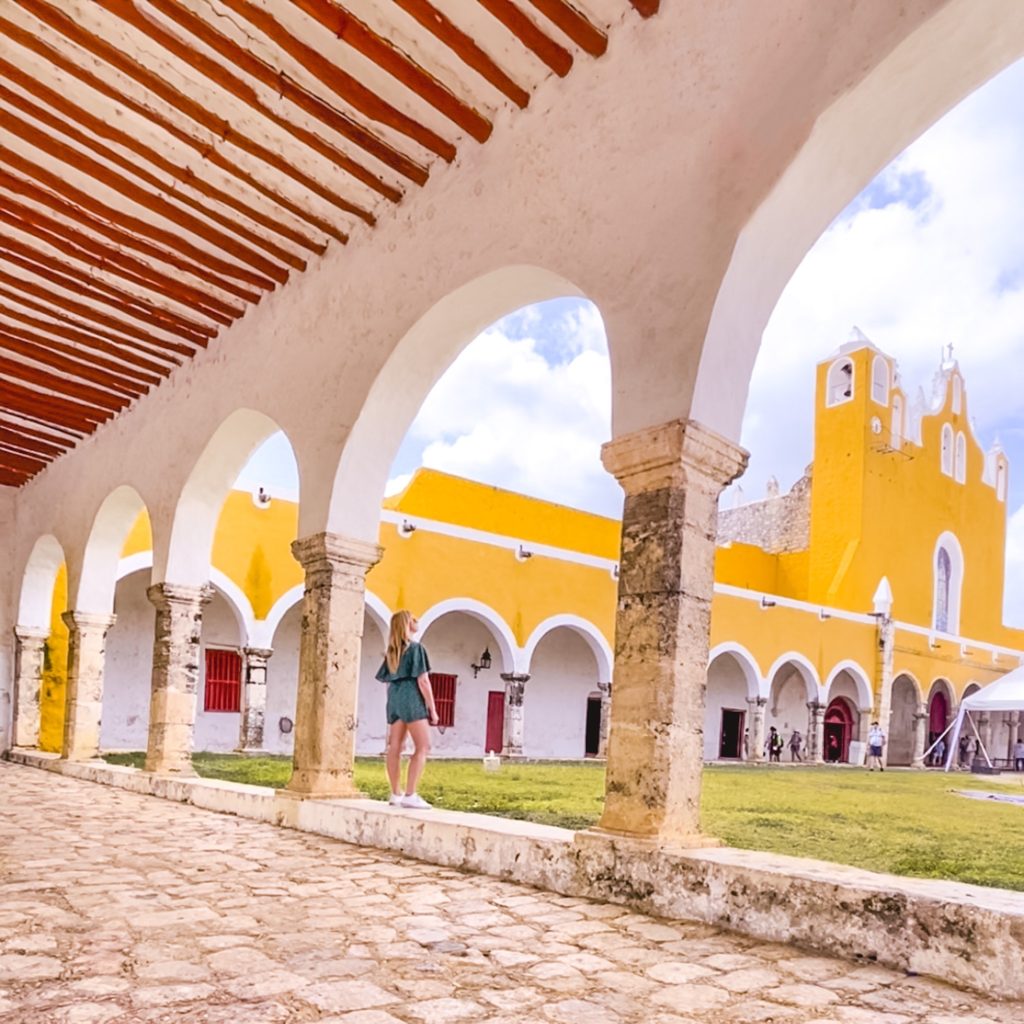 The best day trips from Merida will take you all over Mexico's vibrant Yucatan Peninsula.
From the Yucatan's white sandy beaches to its abundance of colorful Colonial towns, there are dozens of unique Merida excursions to help you explore one of Mexico's most popular regions.
In this guide I include the 10 best day trips from Merida in hopes that at least one day trip idea inspires you to explore beyond the city.
If you're planning to be in Merida for a week or longer, you are encouraged to do as many of these day trips as possible. The Yucatan Peninsula is a fun place to visit and I promise there's lots to see.
Some of the links in the post are affiliate links. If you make a purchase through these links it helps to support this site at no extra cost to you.
The Best Day Trips from Merida Mexico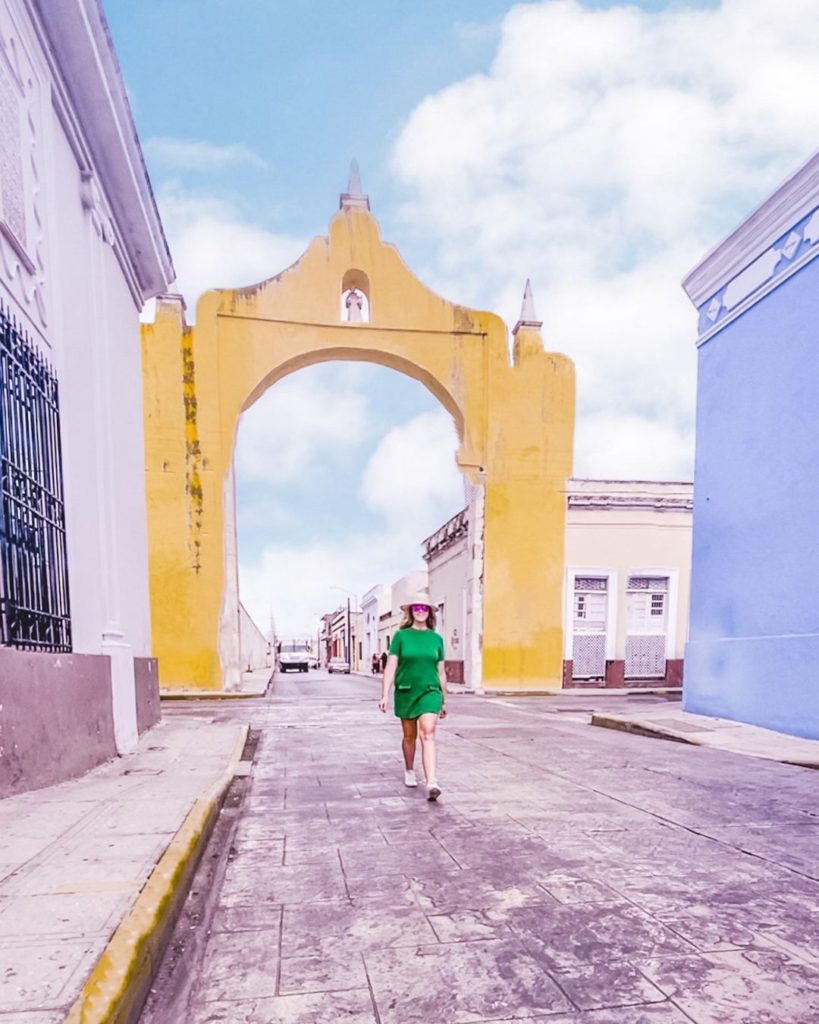 After you finished exploring all the best things to do in Merida you don't want to miss your chance to see the rest of the Yucatan Peninsula with a few Merida day trips.
In this day trips from Merida travel guide I include a list of my favorite day trips from Merida including the travel time from Merida to each location around the Yucatán Peninsula.
Most of the day trip destinations on this list can be visited on guided day tours that include pick-up and drop-off from your accommodations in Merida. I've included the links below where you can book each of these day tours.
If you're on a budget or just prefer to travel solo, I also include information on public transportation between each of the locations mentioned in this post.
In most cases bus tickets cost only a few pesos and can be purchased on board or from the Noreste bus terminal in Merida, located in the city's historic center.
Transit directions can typically be found in Google Maps or you can always inquire with your bus driver. ADO bus is the most popular of the bus companies in the Yucatan but there are a few others as well.
1. Merida to Chichen Itza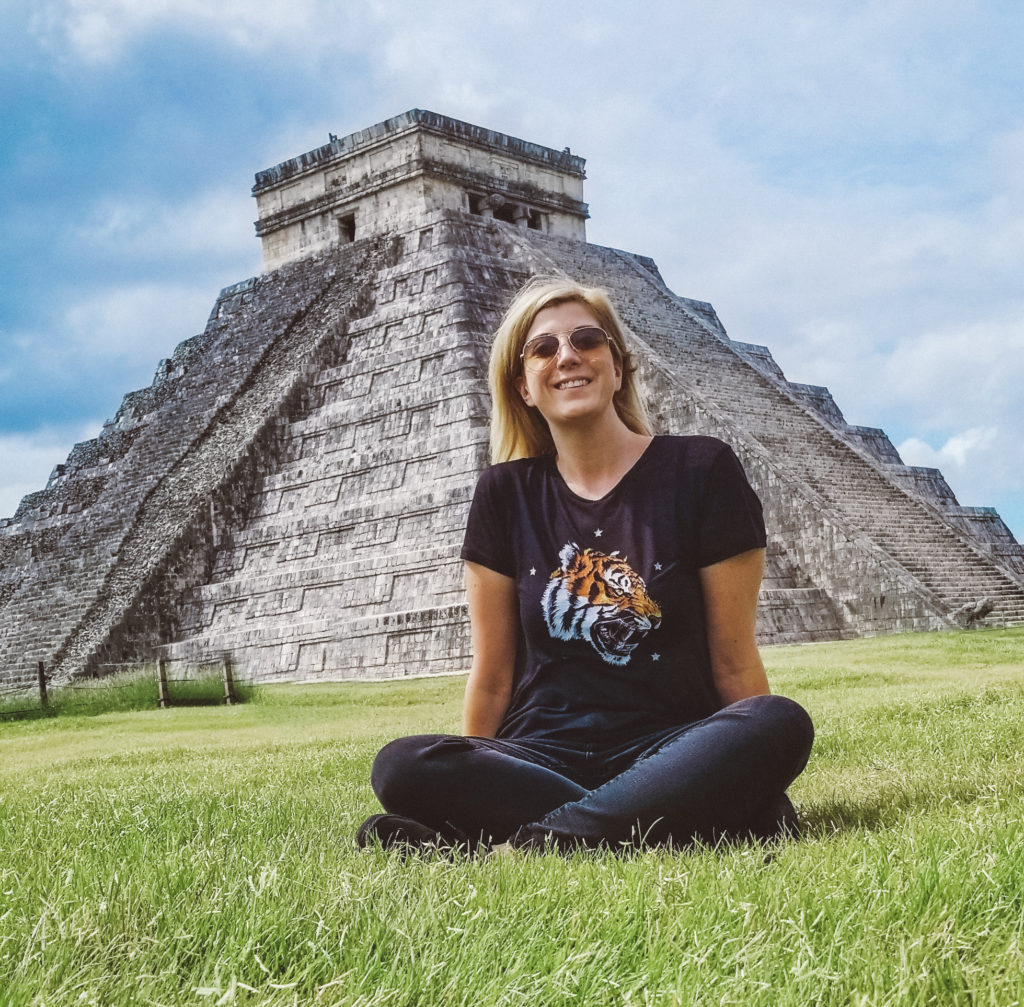 While there are many impressive destinations in Mexico's Yucatan Peninsula, Chichen Itza is arguably one of the most important.
If you've never been to Chichén Itzá before, you don't want to miss your chance while you're in Merida.
Archaeologists are unsure when Chichen Itza was first built, but estimates indicate early development began between a 600 to 750 AD. Despite their age, the ruins remain in good condition even to this day.
The pyramid behind me in the photo above is the main attraction, but there's a lot more to see at these rather impressive Mayan ruins. There are several other structures including a Mayan ball court.
The stories and history of Chichen Itza are what make this a worthwhile place to visit. You'll learn so much from your visit here and the guided tours are incredibly interesting.
if you're not arriving on a guided tour I recommend finding a guide on site to show you around. There are always guides available, just ask when you arrive.
Chichen Itza is an UNESCO World Heritage Site and was also recently designated as one of the New Seven Wonders of the World.
There are three ways to get from Merida to Chichen Itza. You can drive on your own, join a guided tour, or take the Merida Chichen Itza bus. The Merida to Chichen Itza bus runs daily.
I recommend a guided tour, it's both easy and affordable.
You can book Chichen Itza tours here.
Distance from Mérida to Chichen Itza: 1 hour 45 minutes
2. Merida to Uxmal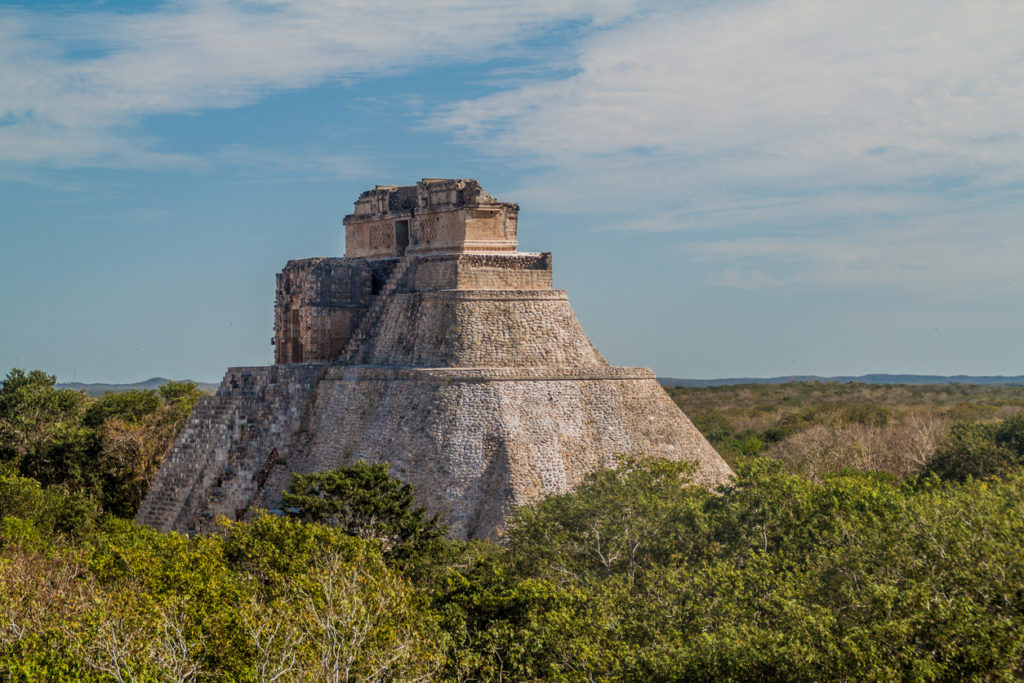 The Uxmal Mayan ruins sit along the famous Maya route known as the Ruta Puuc, and make for an excellent day trip from Merida.
The Uxmal ruins date back to the Classical period and are considered one of the most important archaeological sites of Maya culture in meso america.
At the heart of the Uxmal ruins you'll find the Pyramid of the Magician. This impressive limestone pyramid stands at 131 ft tall , towering over the lush forested area below.
Other important structures at Uxmal ruins include The Governor's Palace, the Nunnery Quadrangle, and the Mayan ball court.
When visiting Uxmal it's recommended to arrive as early as possible. The tour buses typically arrive around 9 a.m. so try to arrive before then to beat the crowds.
The easiest way to get to Uxmal ruins is via a guided tour. However, you can also hire a taxi, book a private driver, or take a rental car.
There is also a second class bus that will take you from Merida to Uxmal if you're on a budget. The journey takes about 1 hour and the cost is approximately $5 USD per person.
The bus station in Uxmal is located directly in front of the Choco Story Museum.
You can book an Uxmal tour from Merida here.
Distance from Mérida to Uxmal: 1 hour 5 minutes
3. Merida to Valladolid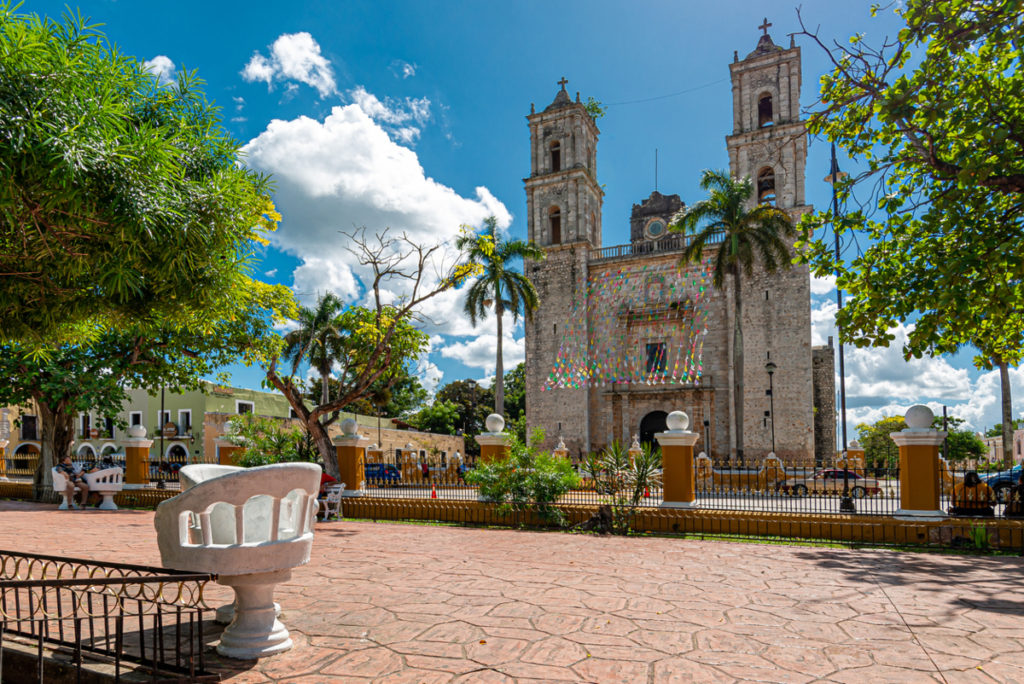 Valladolid is a popular day trip for travelers on their way to Chichen Itza to explore the ancient Mayan ruins.
That being said, Valladolid can also stand on its own as a Yucatán destination for those who would like to stick around a while.
One of the biggest draws to Valladolid is the city's iconic colorful main street, Calzada de los Frailes. This photogenic street is lined with Instagram worthy cafes, bars and restaurants, all painted with bright and bold colors.
Visitors to Valladolid will also not want to miss a visit to Parque Principal, San Servacio church, Casa de los Venatos, and the San Bernardino Convent.
You can book Merida to Valladolid day tours here.
Distance from Mérida to Valladolid: 2 hours and 20 minutes
4. Merida to Cancun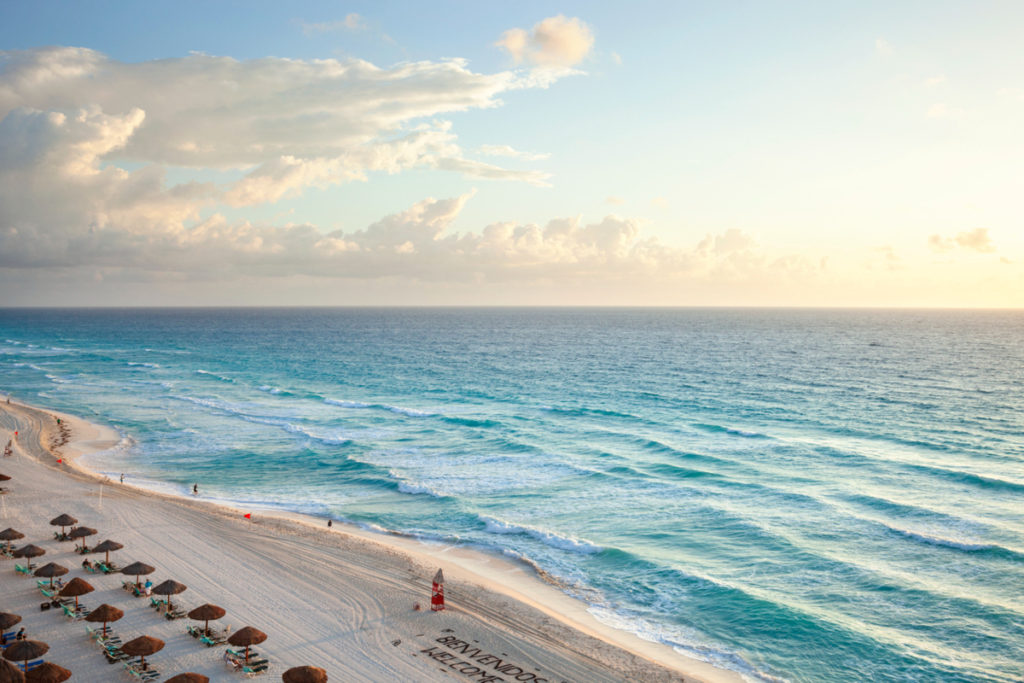 Cancun is hands down one of the best beach towns near Merida Mexico. Despite its super touristy vibe, you can't argue with the fact that it's white sandy beaches are some of the best in the country.
Since the drive from Merida to Cancun comes in at about four hours each way, Cancun makes one of the best weekend trips from Merida.
This way you can spend a few days here enjoying the best beaches near Merida without having to drive back and forth in a single day.
Plus, there is so much to do in Cancun that you won't want to leave. Some of my favorite activities in Cancun include the Isla Mujeres catamaran day trip and snorkeling with whale sharks.
One of my best Cancun travel tips is to make sure that you stay in Cancun's Hotel Zone. While it is a bit more expensive to stay here, you'll love waking up right next to the beach today.
Book your trip to Cancun here. Note: This is one way with pick up in Merida and drop off in Cancun.
Distance from Mérida to Cancun: 4 hours
5. Merida to Holbox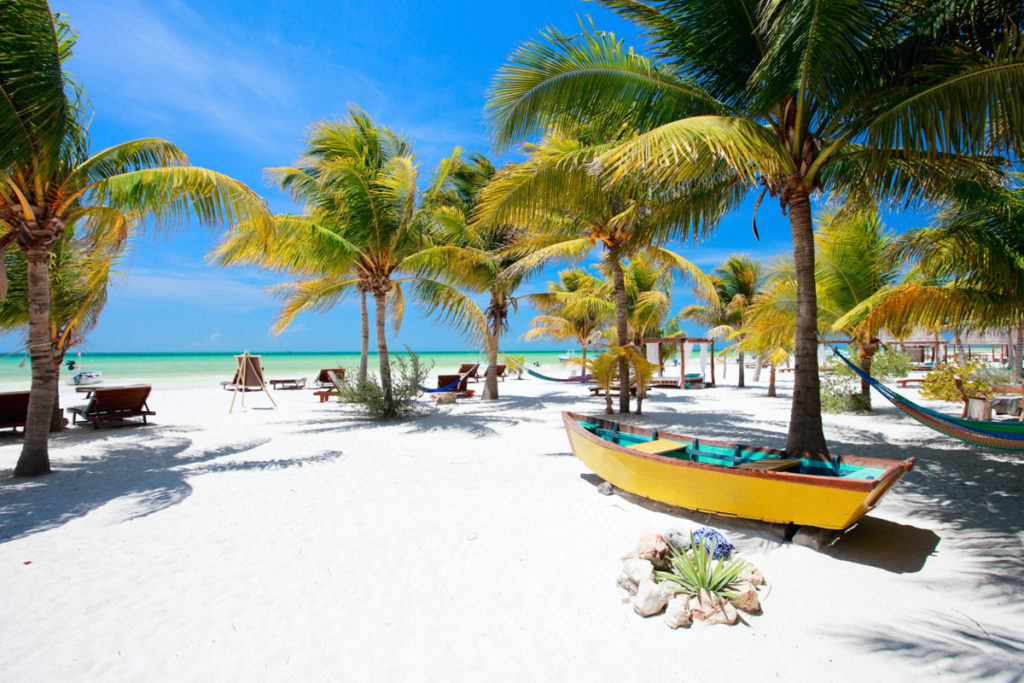 If you're looking for a relaxing beach getaway without the price tag or crowds of Cancun, book yourself a Holbox weekend getaway.
Holbox is known for its white sandy beaches, pedestrian-only streets lined with cute cafes, restaurants and bars, and it's down to earth vibe with affordable accommodations.
First-time visitors will want to spend two to three days relaxing and exploring Isla Holbox.
There are no direct day trips from Merida to Holbox due to distance and logistics.
However, you can book this one way day tour from Merida to Cancun, then catch the ferry to Isla Holbox.
Distance from Mérida to Holbox: 4 hours 30 minutes
6. Merida to Tulum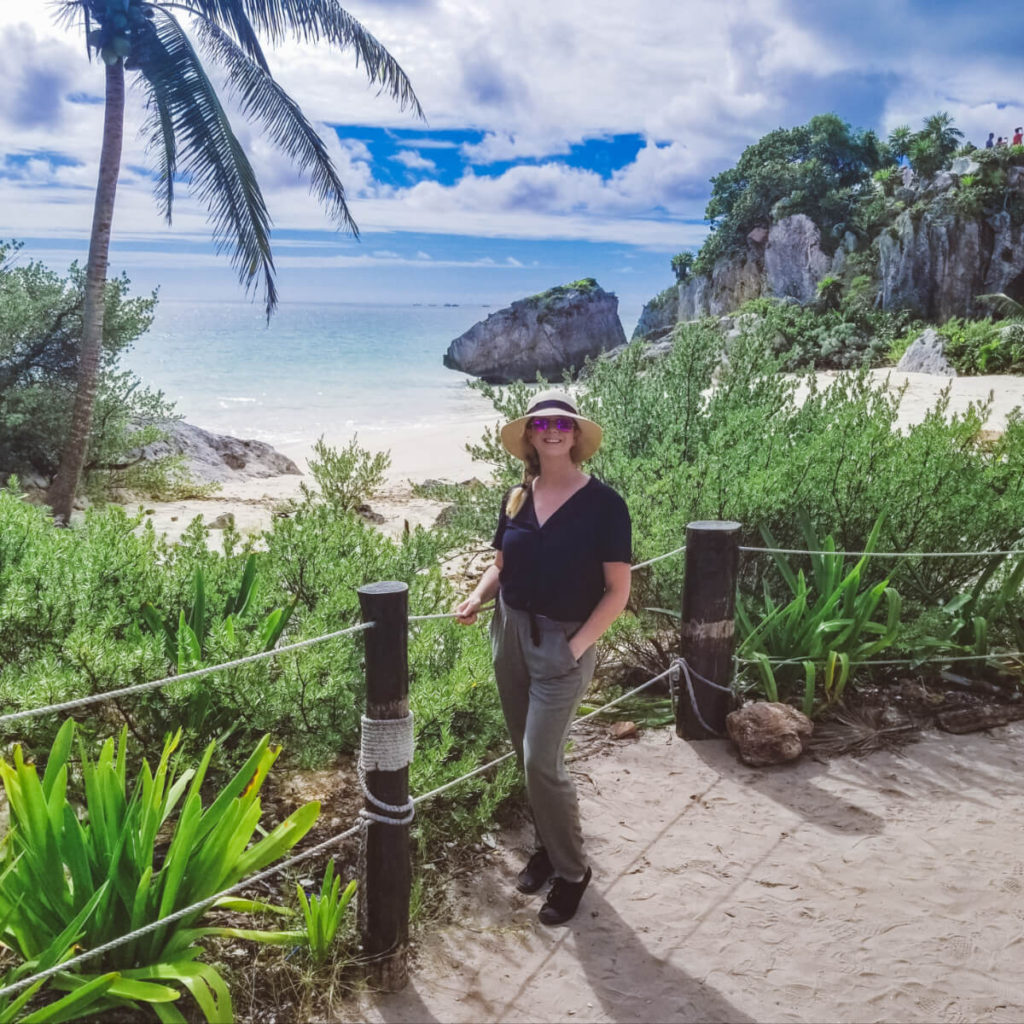 Tulum, located in Mexico's state of Quintana Roo, has become all the rage in recent years primarily due to social media influencers sharing photos from the city's bougie hotels and restaurants.
While I don't recommend Tulum as a day trip from Merida due to the lengthy travel time, I do think spending two to three days in Tulum can make for a great time. Just be sure to mind your budget while you're here, as Tulum is very expensive.
First time visitors to Tulum will want to visit Tulum's beaches, beach clubs, the Tulum Pueblo (city center), Sian Ka'an Biosphere, and Yal-Ku Lagoon.
During your free time in Tulum I recommend enjoying the city's trendy restaurants and bars.
There are currently no guided day tours from Merida to Tulum due to the distance. However, you can book this Merida to Cancun tour and select a dropoff in Playa del Carmen.
Once in Playa del Carmen you can take a taxi the rest of the way to Tulum, which is about a one hour drive.
Distance from Mérida to Tulum: 3 hours 30 minutes
7. Merida to Izamal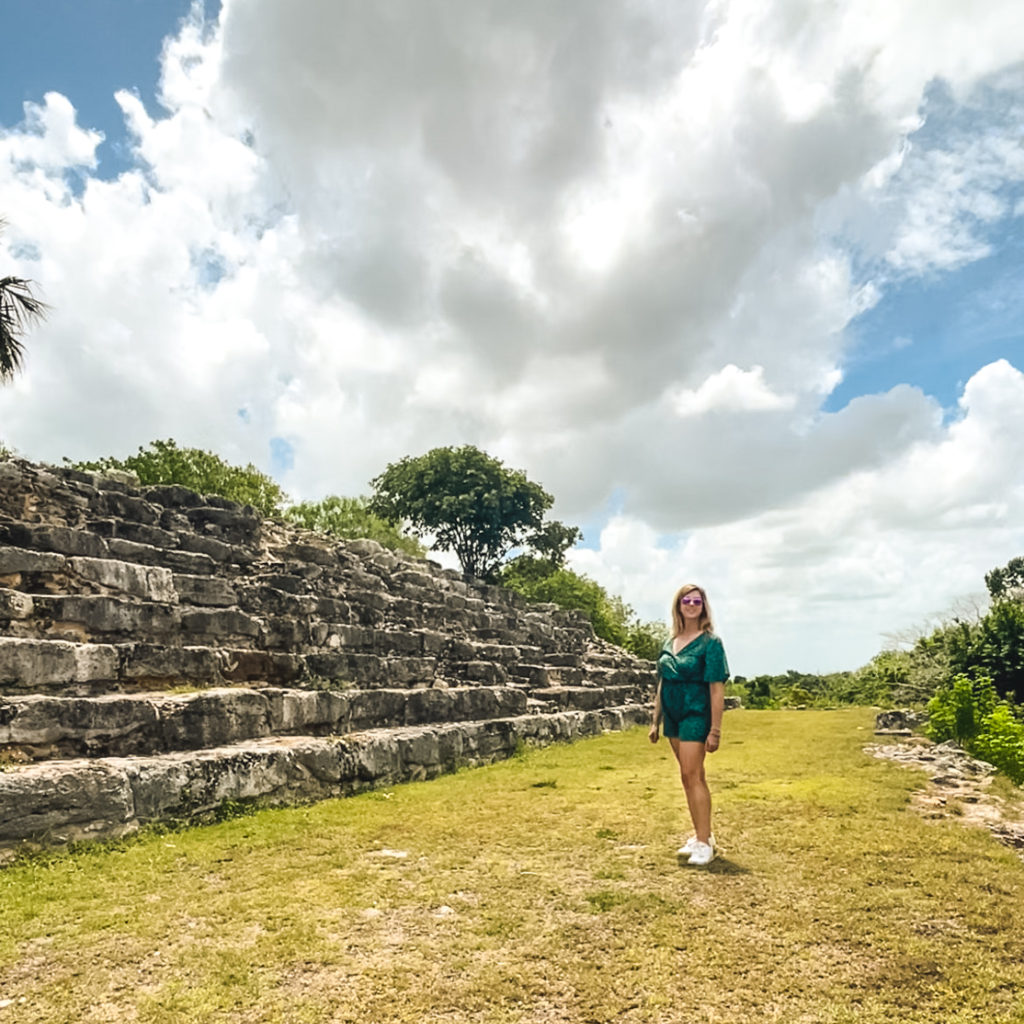 Izamal is the famous yellow town on Mexico's Yucatan Peninsula, located just a short one hour drive from Merida.
In addition to the city's brightly painted yellow walls, first-time visitors will also enjoy seeing the San Antonio de Padua Convent, a historic church and convent located right in the center of town.
Izamal is also home to archaeological ruins which feature the Kinich Kakmó Pyramid. Visitors to the Izamal Mayan ruins are welcome to climb to the top of the pyramid for impressive views of the surrounding city.
Visitors will also want to explore Parque Itzamna, the town's main square.
Izamal is a popular stop on the way to visit some of the local cenotes. Plan to spend two to three hours here to see all the sights.
Book your Merida to Izamal day tour here.
Distance from Mérida to Izamal: 1 hour
8. Merida to Campeche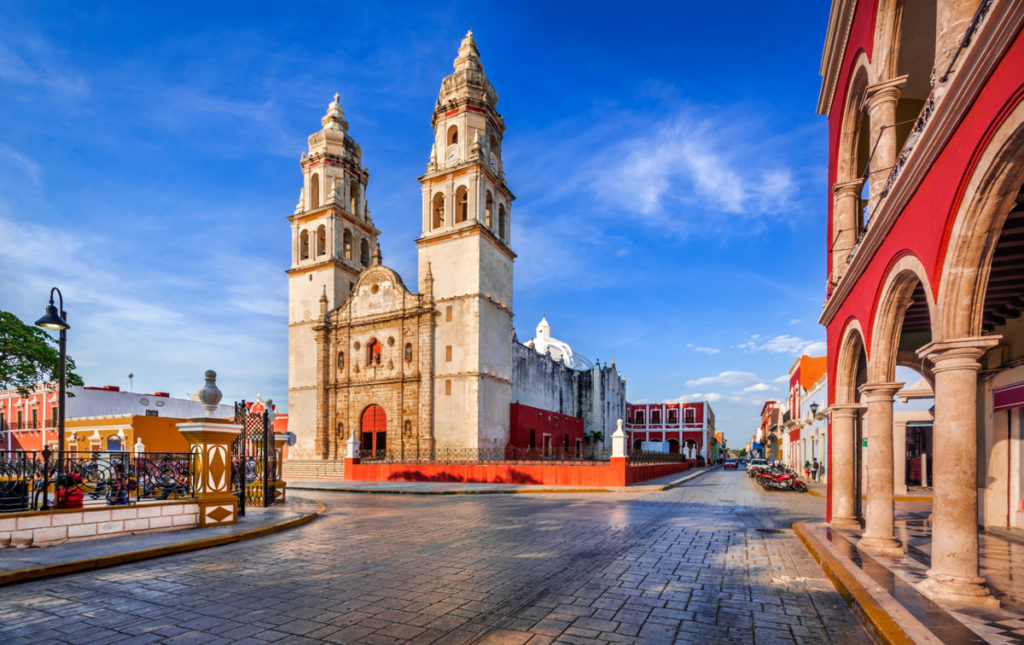 Campeche City is a lively and colorful port city on the northside of Mexico's Yucatan Peninsula. The city sits along the Gulf of Mexico and offers visitors an abundance as local attractions.
Those looking to enjoy the city's waterfront can walk, bike, or run along the Malecon. The malecon stretches over four miles along the Campeche City shoreline.
First time visitors to Campeche City will also want to see the San Miguel Fort and Museum, visit the restaurants and cafes along Calle 59, explore the Campeche Botanical Garden, walk around the historic center, and see the old ramparts.
The easiest and most affordable way to get from Merida to Campeche City is by taking a local bus. you can find the Campeche bus schedule here.
Book your Merida to Campeche City day tour here.
Distance from Mérida to Campeche: 2 hours 10 minutes
9. Las Coloradas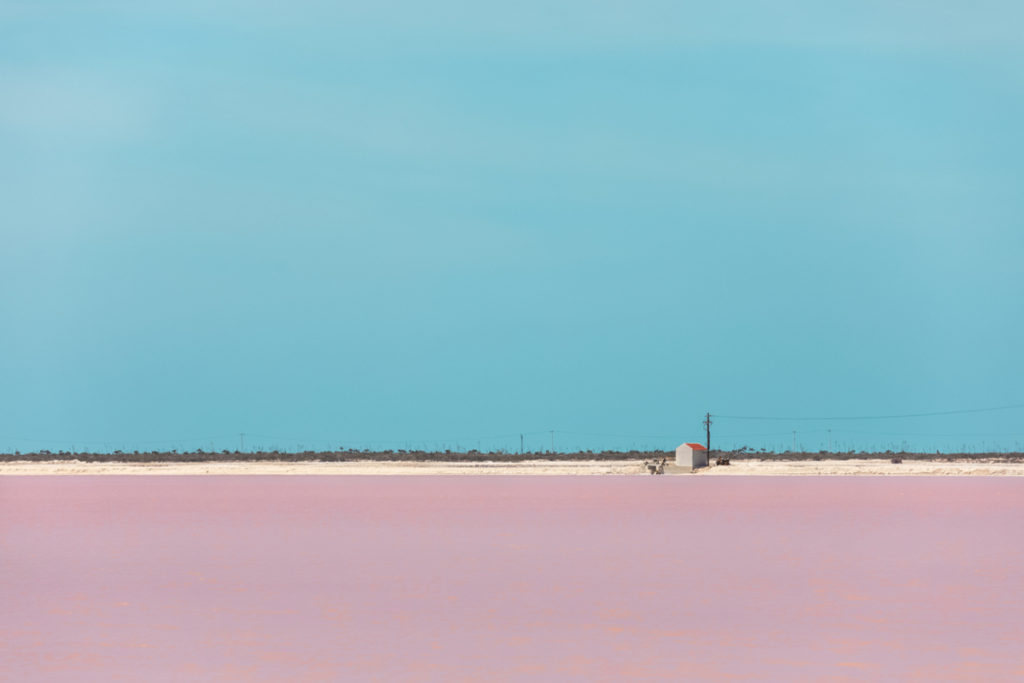 Las Coloradas is a popular day trip destination for travelers in the Yucatan. Las Coloradas is located in the Rio Lagartos area, which is found along the northern coast of the Yucatan Peninsula.
The area's famous pink lakes, which are actually salt evaporation ponds for sea salt extraction, have gained popularity in recent years due to Instagram.
The pink color is created from microorganisms in the water from the salt production at the nearby salt factory.
In addition to the photogenic pink lagoon and pink water, the area is also close to a bio reserve, making it a great place for bird watching. The local Flamingo population is always popular with travelers.
The flamingos and salt lakes are definitely worth visiting if you have the time. However a guided boat tour is highly recommended, as much of the area is on private property.
Public transport can be taken to Las Coloradas if you're on a budget, but I advise against it due to the travel time between Merida and  Río Lagartos.
Book your Río Lagartos and Las Coloradas day tours from Merida Mexico.
Distance from Mérida to Las Coloradas 3 hours
10. Merida Cenotes Day Tour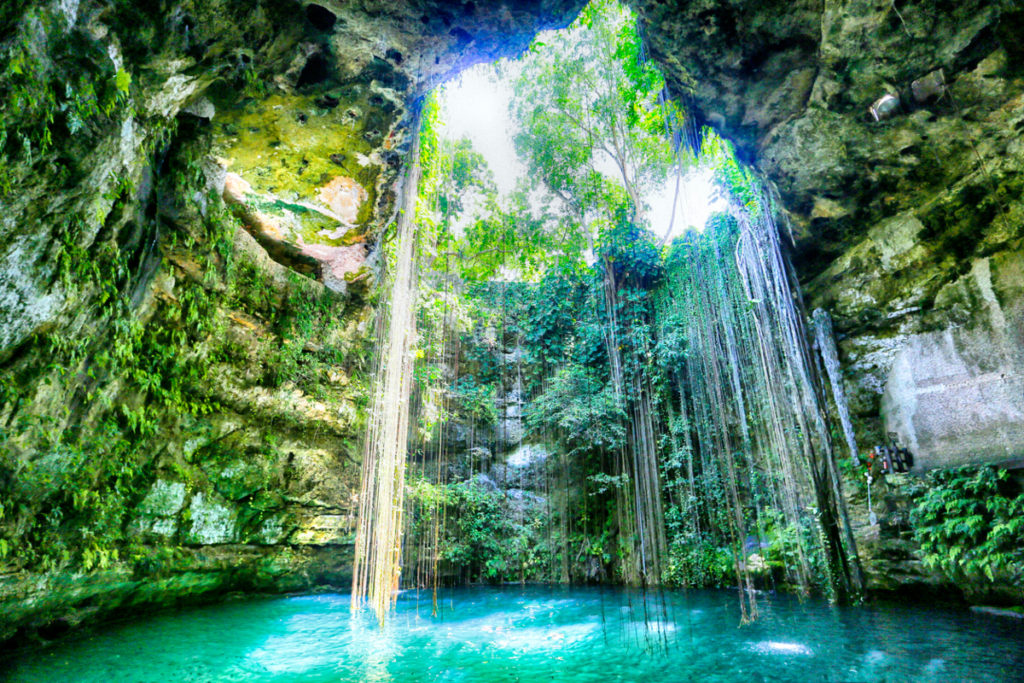 If you've never been to the cenotes in Mexico before you're in for a real treat. They're fun to visit and a great way to cool off during the warmer months.
For those of you unfamiliar, cenotes are swimming holes, most often located underground, that are created by the collapse of limestone bedrock exposing the groundwater below.
Most of the cenotes are found along what is known as the Chicxulub Crater. This is a large impact crater that was created when a large asteroid hit the Earth many years ago.
The underground cenotes are basically cave cenotes. There are also open cenotes that sit closer to the surface.
There are over 6000 Yucatan cenotes, coming in all shapes and sizes. Most cenotes are reached by taking several flights of wooden stairs down to the water level.
Most of the cenotes have fairly deep water and many require life jackets be worn for safety.
Kids are welcome at the cenotes as well, but parents should keep close to their children. There are lots of sharp rocks and slippery surfaces in and around the cenotes.
Its recommended to take a guided tour to visit the Merida cenotes as some are quite difficult to find. Others require traveling down long dirt roads with minimal signage guiding the way.
That being said, if you're comfortable driving, you can move at your own pace and visit as many cenotes near Merida as you'd like.
For some of the cenotes listed below there are two or three cenotes at one location. This makes it easier to save time and see even more cenotes during your visit.
The cost of admission to the cenotes is typically just a few pesos.
Here is a small list of the Merida Cenotes you can visit:
Cuzama Cenotes
Hacienda Santa Barbara Cenotes
Cenote Santa Rosa
San Ignacio Cenote
Cenote Pool Uinic
Cenote Kankirixche
Cenotes Hacienda Mucuyche
Homun Cenotes
Cenote San Antonio
Book your cenotes day tour here.
Distance: Varies depending on which cenotes you visit.
I hope you found this guide to the best day trips from Merida helpful and that I have inspired you to plan a visit of your own. As always, thanks for reading.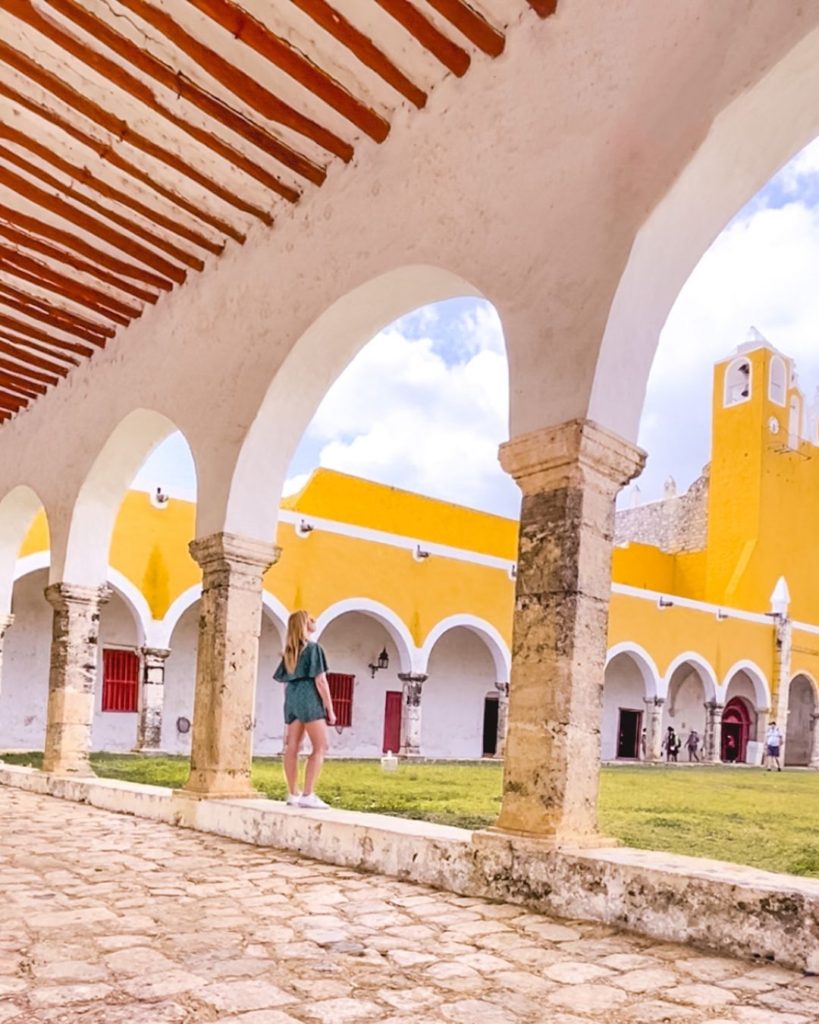 The best day trips from Merida will take you all over Mexico's vibrant Yucatan Peninsula. From the Yucatan's white sandy beaches to its abundance of …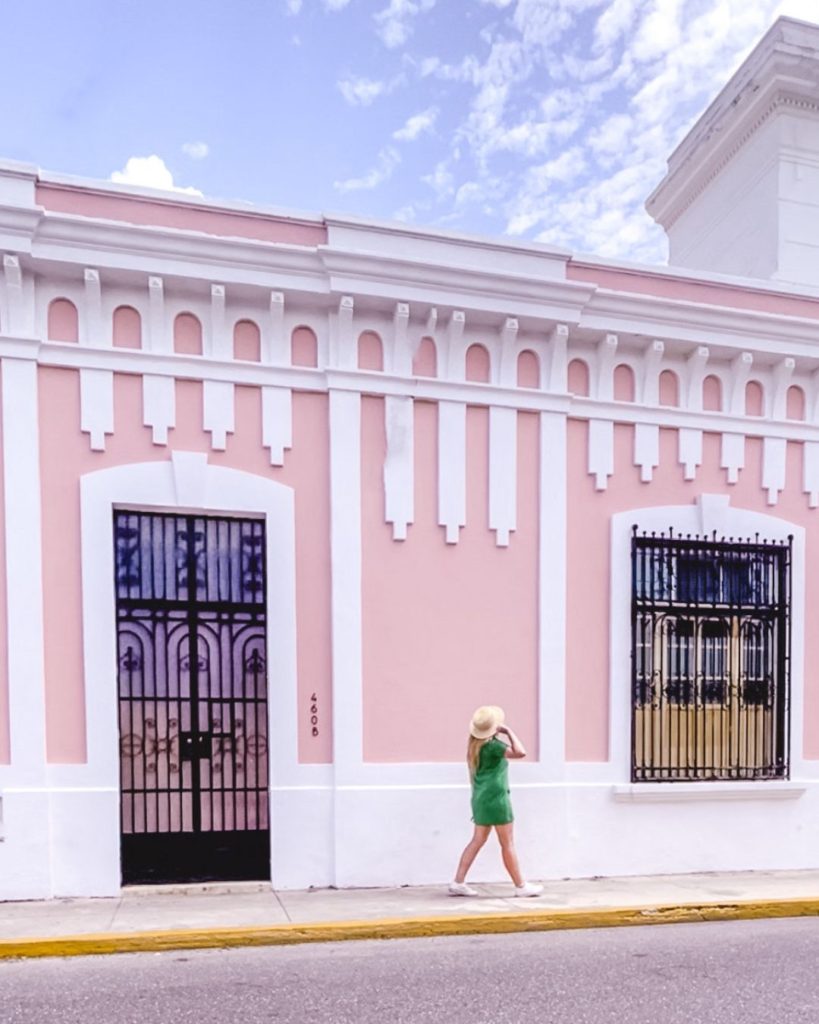 The best things to do in Merida Mexico can all be enjoyed with just a few days in this beautiful, vibrant city. Merida is located …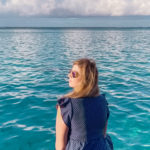 Eden Fite
Part-time Traveler | Dog Lover | Avoider of Crowds
I help busy people find creative ways to travel more.