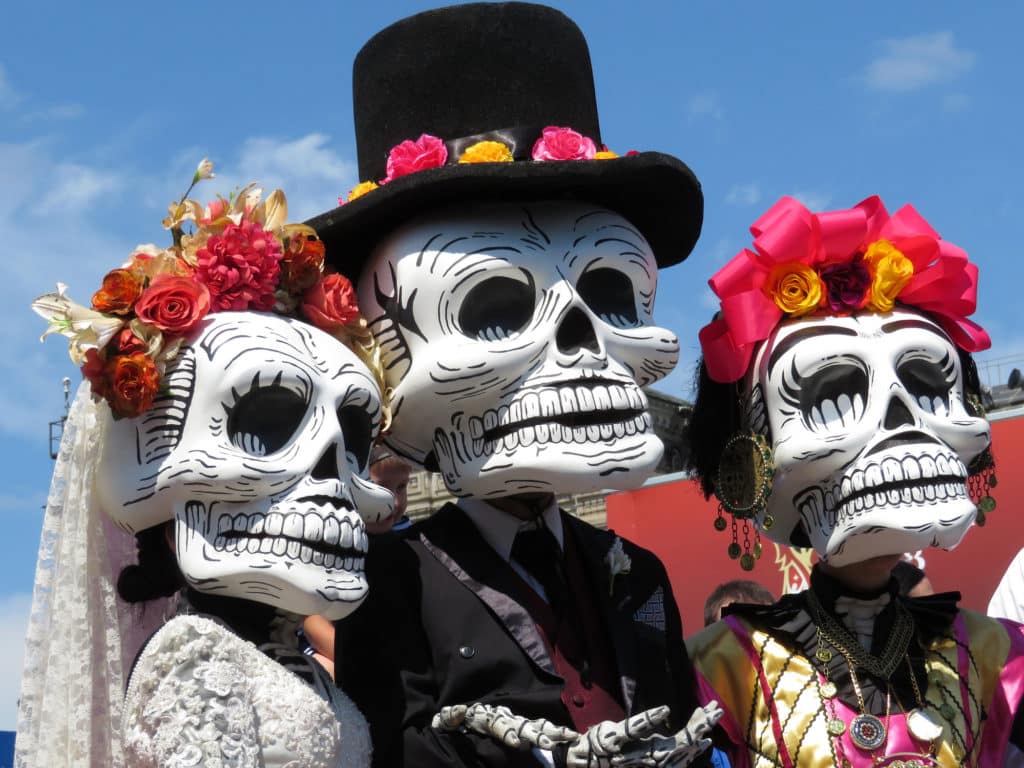 The Mexico City Day of the Dead parade is held annually in October. This must-see event features hundreds of performers, elaborate costumes, giant skulls, altars adorned with flowers, and floats.
The annual parade was created to celebrate Mexico's most visually stunning holiday, Día de Los Muertos, or Dia de Muertos.
Visiting Mexico over the Dia de Los Muertos holiday is an incredible exerience and should be on everyone's Mexico bucket list.
While the parade itself is not exactly traditional, it is unique and a whole lot of fun.
If you plan to attend the parade, I encourage you to stay as long as possible. Plan to spend three or four days in Mexico City so you can see what else the city has to offer.
It's one of my favorite destinations in North America, I promise you won't be disappointed. So come for the parade, but stay for everything else.
Continue reading for my top 10 tips for the Mexico City Day of the Dead parade.
---
Parade Details
Date: October 31, 2020 (approximate date – this will be updated closer to the event.)
Time: 11:00 a.m. to 4:00 p.m. (parade does not always start on time)
Location: Event will be virtual in 2020
---
What is Day of the Dead?
Day of the Dead is an annual holiday celebrated throughout Mexico and other parts of Latin America.
The holiday takes place each year from November 1st to November 3rd and is a time for family and friends to remember and honor loved ones who have passed.
Some traditional Day of the Dead celebrations involve family visiting the gravesites of loved ones, the cleaning and decorating of gravesites, and the making of ofrendas, or altars that honor the dead.
Gravesites are decorated with candles and flowers. The favorite foods of the deceased are placed on the grave.
Families will often visit the gravesites together to eat, sing and share stories about loved ones who have passed.
In recent years, Day of the Dead celebrations and festivities have become popular in the United States as well.
However, there seems to be a completely different interpretation of the holiday in the U.S.
Many have described these celebrations as more about the living than the dead, which I think is accurate.
Quick History on the Day of the Dead Parade
So the Day of the Dead parade, or Dia de Los Muertos parade, has not been a tradition in Mexico.
This parade is a fairly new idea that began after a similar parade was shown in the opening scenes of the 2015 James Bond film Spectre.
Shortly after the film, Mexico City held its first Day of the Dead parade on October 29, 2016. As you might expect, the parade was a hit and has now completed its 4th year.
While not a traditional celebration, the event brings a festival like atmosphere to the city making it a really fun destination this time of year.
10 Tips for the Mexico City Day of the Dead Parade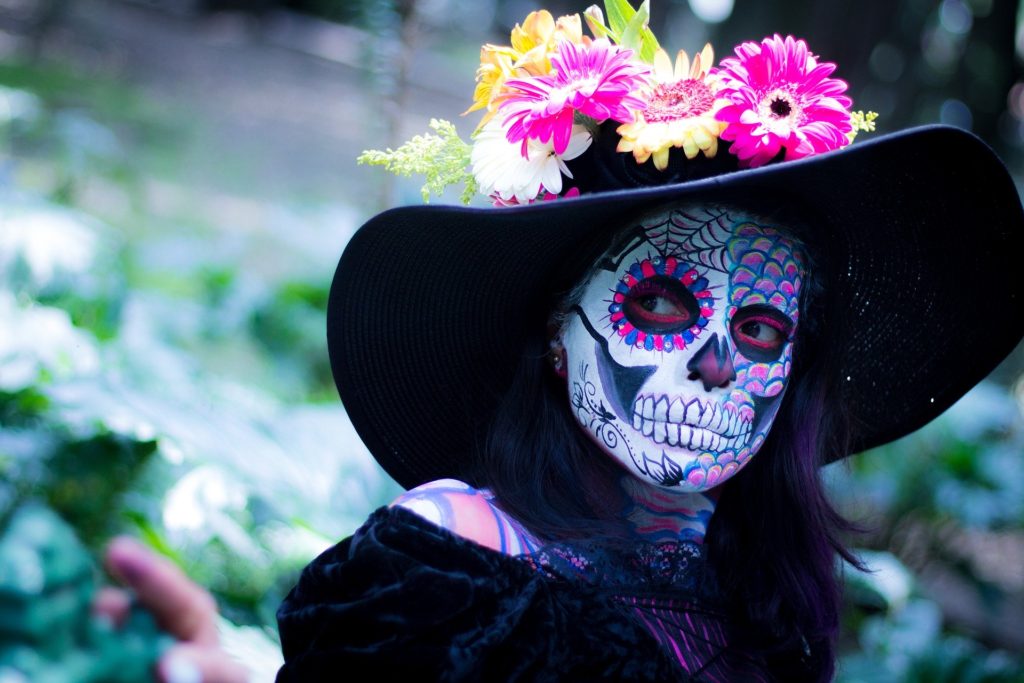 1. Get there early
If you expect to actually see the Day of the Dead parade you must wake up early. You will want to claim your spot along the parade route as early as possible, think 6:00 a.m. or 7:00 a.m. 
If you plan to arrive within an hour or two of the parade start time, you will be standing behind at least 5 rows of people and will likely not be able to see the parade at all. Trust me on this, I speak from experience! 
You should determine ahead of time where you want to be along the parade route.  This way, you can head straight to that spot on the morning of the parade. 
2. Pack accordingly
Like most parades, if you have portable chairs and blankets, you will be happy you brought them.
You will be sitting along the sidewalk just holding your spot for most of the day, so you will want a comfortable place to sit down. You will also want to pack plenty of water and snacks in case you get hungry.
I also recommend you bring along a jacket and umbrella in the event that it gets cold or starts to rain. 
3. Be prepared for delays
The first year that Mexico City held the Day of the Dead parade, it started hours later than scheduled. In 2017, the parade was rescheduled multiple times in the weeks leading up to the event, and also did not start on time.
That being said, it is possible (or likely) that the start time may change or get pushed back.
Plan ahead for this situation by bringing along things to keep you busy. Consider bringing a book, an iPad, a portable charger, games, etc. 
4. Find a spot at the beginning of the parade route
If at all possible, find a spot near the beginning of the parade route. This will eliminate some of the waiting time.
This will also allow you a head start on getting out of the area when the parade has finished.
5. Have cash with you 
Be sure to have some cash on you, preferably small bills. There will be plenty of people selling items along the parade route and you may get tempted to give something a try.
The year that I went people were selling cotton candy, corn, ice cream, street dogs, and plenty of other things.
You don't want to be stuck unable to buy anything because you only have your credit card. 
6. Don't forget your good camera
If you're one of those people that usually leaves the good camera at home because it's easier to just use your phone, don't make that mistake today.
The Day of the Dead parade is exciting, beautiful and vibrant. You do not want to miss your opportunity to really capture this event in the best way you can.
You will come away with great memories and incredible photos. 
7. Bring hand sanitizer and napkins
You may or may not have immediate access to a public restroom during the event, so be prepared to deal with porta-potties.
You can also scout out local restaurants nearby as well. Consider these logistics when selecting your spot along the parade route. 
8. Pack earplugs or headphones 
If you're sensitive to loud noises and crowds like I am, it won't be news to you that things may get loud.
You will want to have earplugs or headphones to block out some of the noise and chatter.
It's going to be a long day, so you might as well have these items with you just in case. If things get really noisy, it will be nice to be able to reduce the volume a bit.  
9. Be prepared for rain
Last year it rained on the day of the parade, so those who were not prepared had to stand there in the rain for 4 hours.
If you are planning to attend the parade, be prepared for rain just in case, even if it may not be in the forecast.
It's better to have an umbrella and a rain poncho then to have to stand in the rain for several hours.
10. Book your hotel along the parade route
If you really want to nail this whole Mexico City Day of the Dead parade thing, book your hotel along the parade route.
This will make it easy to get to your spot in the morning and you'll have access to your own restroom all day. 
Also, if you're looking for somewhere to go after the parade, consider trying to find Mexico City's favorite speakeasy, Hanky Panky Mexico City. 
Book Your Trip
Find the best flight deals by using Google Flights, then book direct with the airline. This is the search engine I use to compare flights and prices before booking my own trips.

BOOK YOUR ACCOMODATION
I recommend searching for hotels through Booking.com to compare hotels on amenities, location, and price. If you are a member of a hotel's rewards program, always book direct with the hotel. If you are not loyal to a specific hotel brand, using Booking.com for the best price.

TRAVEL INSURANCE
Travel insurance is more important than ever. For just a few dollars a day you can protect yourself and your trip. I personally use World Nomads, but whomever you choose, don't skip out on travel insurance. It can literally save you thousands of dollars.


The best day trips from Merida will take you all over Mexico's vibrant Yucatan Peninsula. From the Yucatan's white sandy beaches to its abundance of …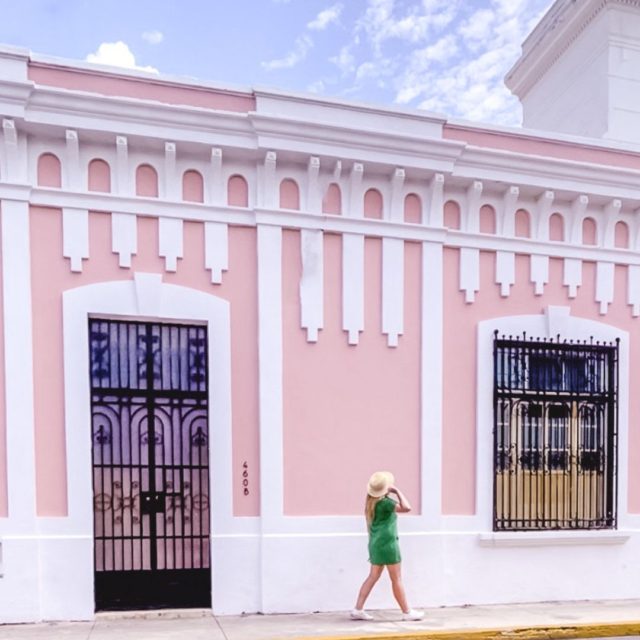 The best things to do in Merida Mexico can all be enjoyed with just a few days in this beautiful, vibrant city. Merida is located …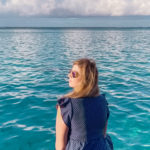 Eden Fite
Part-time Traveler | Dog Lover | Avoider of Crowds
I help busy people find creative ways to travel more.