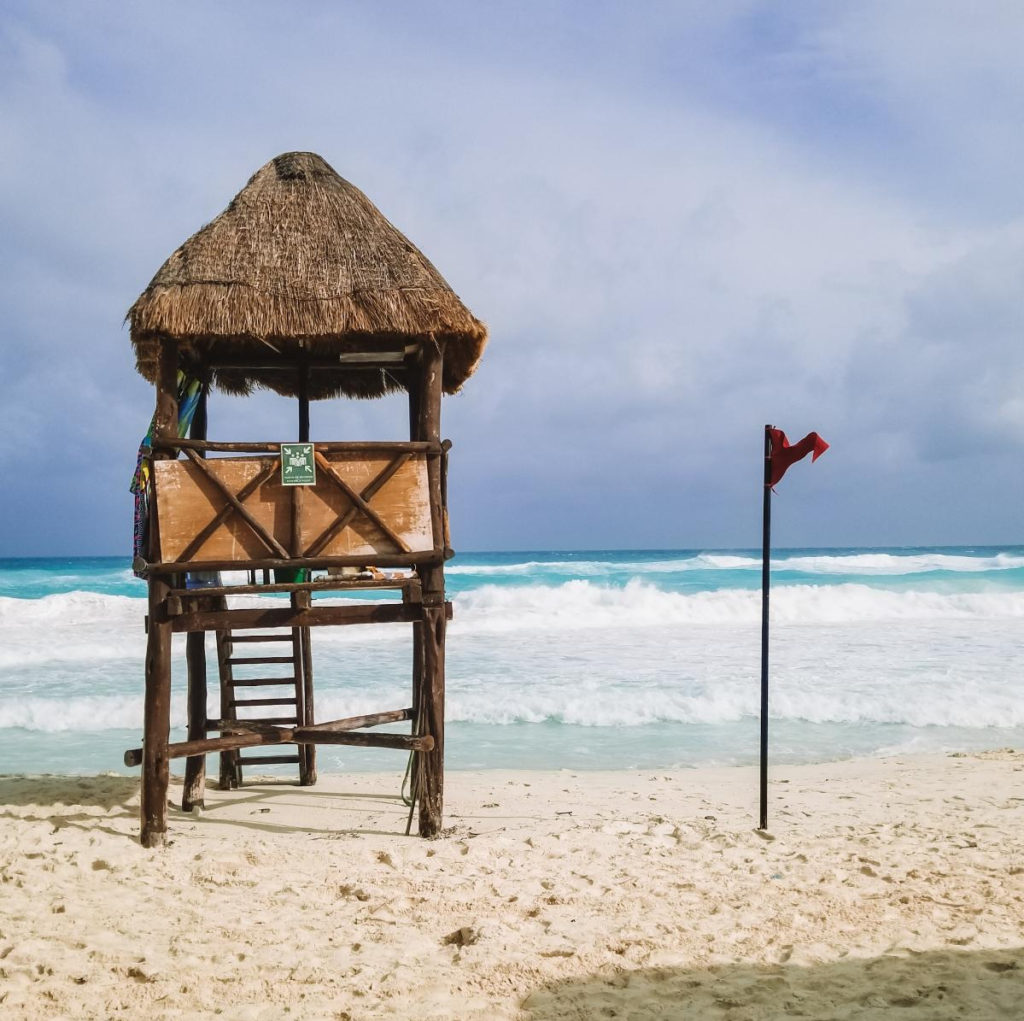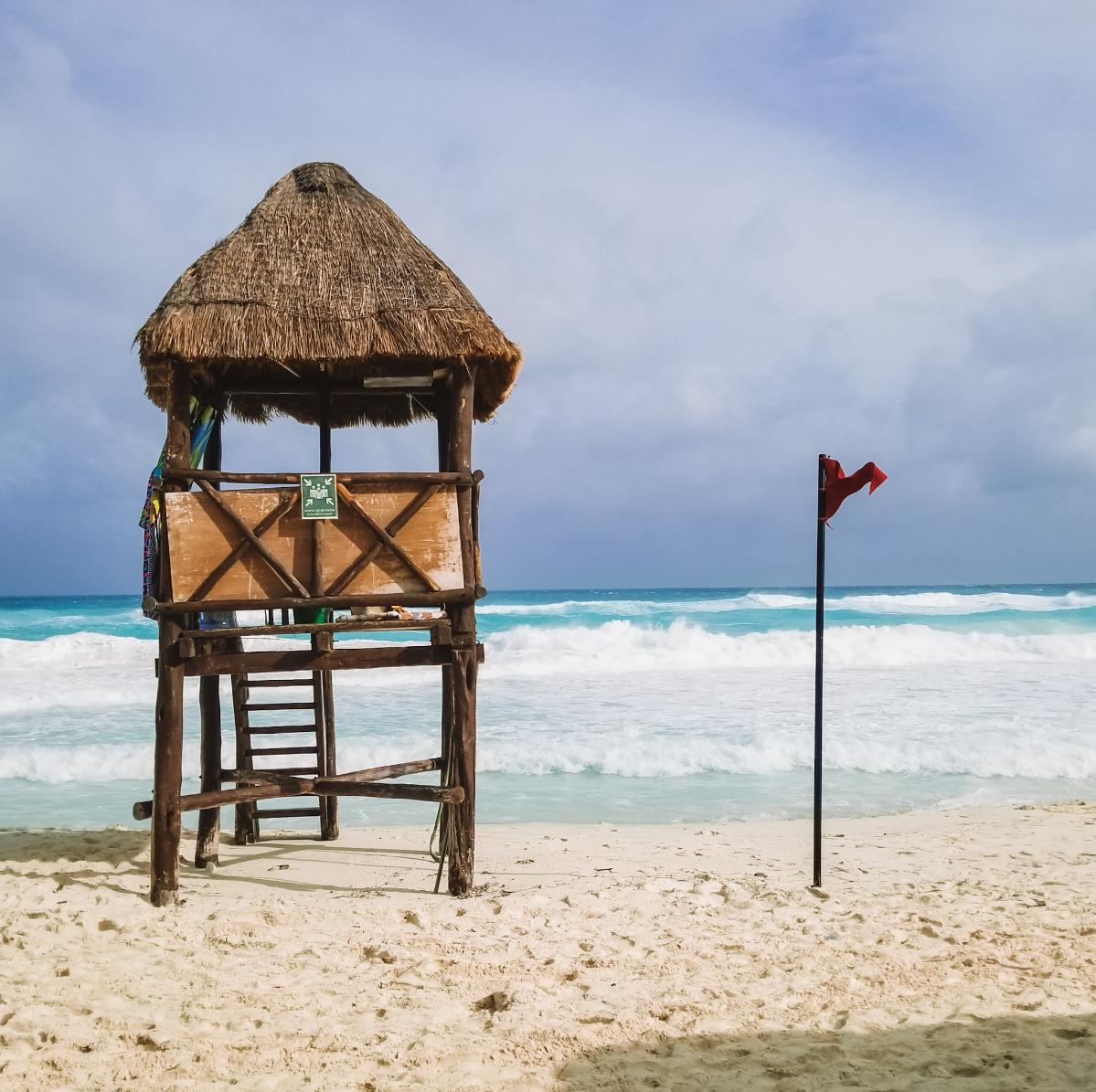 If you've never been to Cancun before, then these Top 10 Cancun Travel Tips are for you.
Having just returned from my own two week trip to Cancun, I'd like to share with you some of the things I learned. As always on any trip, some things were fantastic, some things not so much.
This post will help you make the best use of your time in Cancun, and avoid many of the mistakes that first time visitors often make.
Let's dive in.
Some of the links in the post are affiliate links. If you make a purchase through these links it helps to support this site at no extra cost to you.
Top 10 Cancun Travel Tips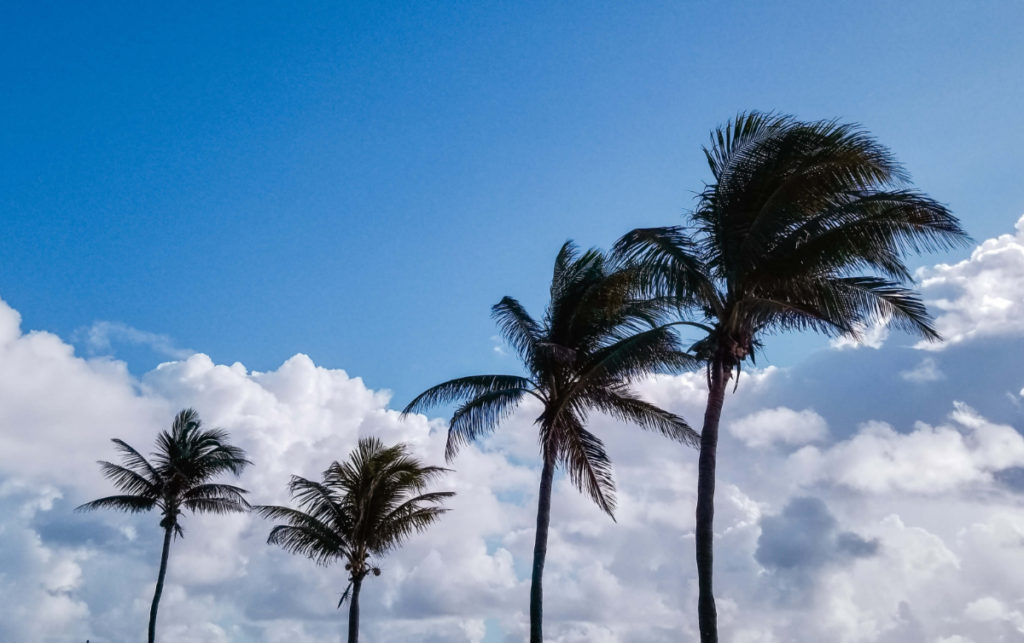 These Cancun travel tips are intended to help you make the most of your upcoming vacation and minimize any mishaps.
If you've never been before, Cancun is a really fun and laid back destination. So plan ahead for what you want to do, then just relax when you arrive.
The Caribbean is beautiful, you're going to love it.
Traveling Soon? Don't forget your travel insurance.
Travel insurance is now more important than ever.
Travel insurance is probably less than you think it is. (Ex. For a week in Spain next month I'm paying less than $62.00.)
Travel insurance covers a lot more than you think it does.
It's better to have it, than need it and wish you'd bought it.
See for yourself. Check prices here.
1. Choose your hotel wisely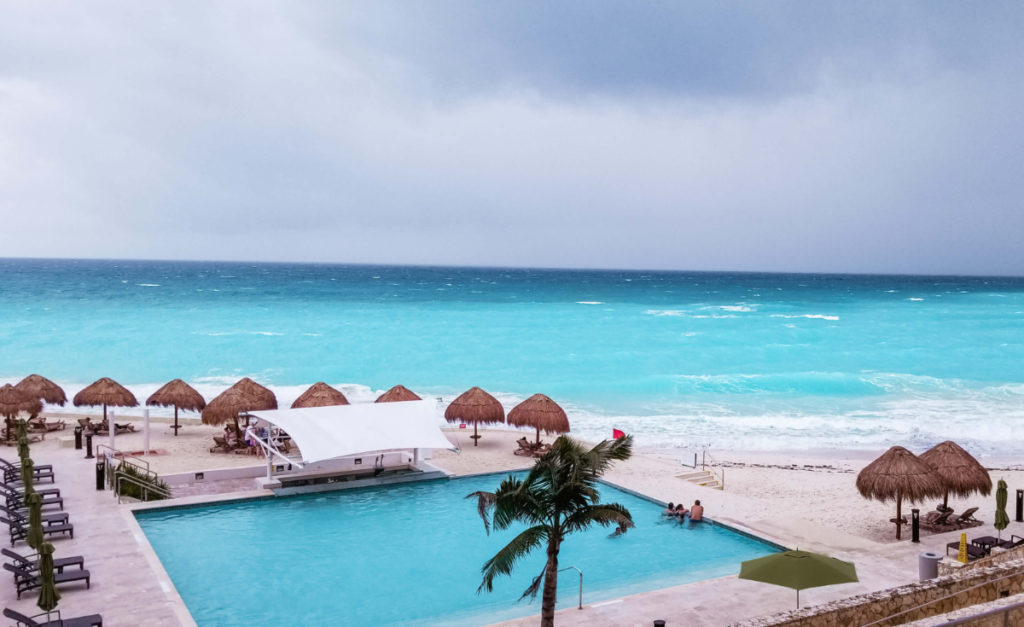 Selecting a hotel may be the most important decision you make when planning your trip to Cancun.
Be sure to spend a good deal of time selecting your hotel or other vacation rental, especially if you will be there for several days. You'll want to be comfortable and like your room.
Some questions to ask yourself when selecting Cancun hotels:
Do you want an all-inclusive or do you prefer to have options outside the resort?
Are you willing to pay a little extra for an ocean view?
How much is the daily resort fee? (All Cancun hotels will have one!)
Do you want to be in the Cancun Hotel Zone or somewhere else?
What amenities are important to you?
Do you prefer to travel on a budget or are you looking for a little luxury?
Will you be traveling to areas outside of Cancun or will you just be at the resort?
Do you need to be near the airport?
When I booked my room I knew I definitely wanted to wake up each morning to an ocean view and I was willing to pay a little extra for it.
I also knew I wasn't interested in any of the all inclusive resorts, so I saved a little money that way.
As a general rule, I typically stay at the nicest hotel I can comfortably afford. Comfortably being the operative word here.
In my experience, hotels always end up being more expensive than you expect them to be. Make sure you're prepared for that to avoid unpleasant surprises. Also, do not forget to add the daily resort fee when calculating your budget.
Here are the hotels I recommend in the Cancun hotel zone:
Travel Tip: Always check the hotel reviews before making any hotel reservations. Reviews matter when it comes to hotels and you can learn a lot about the current state of the property from recent reviews.
2. Don't visit during the high season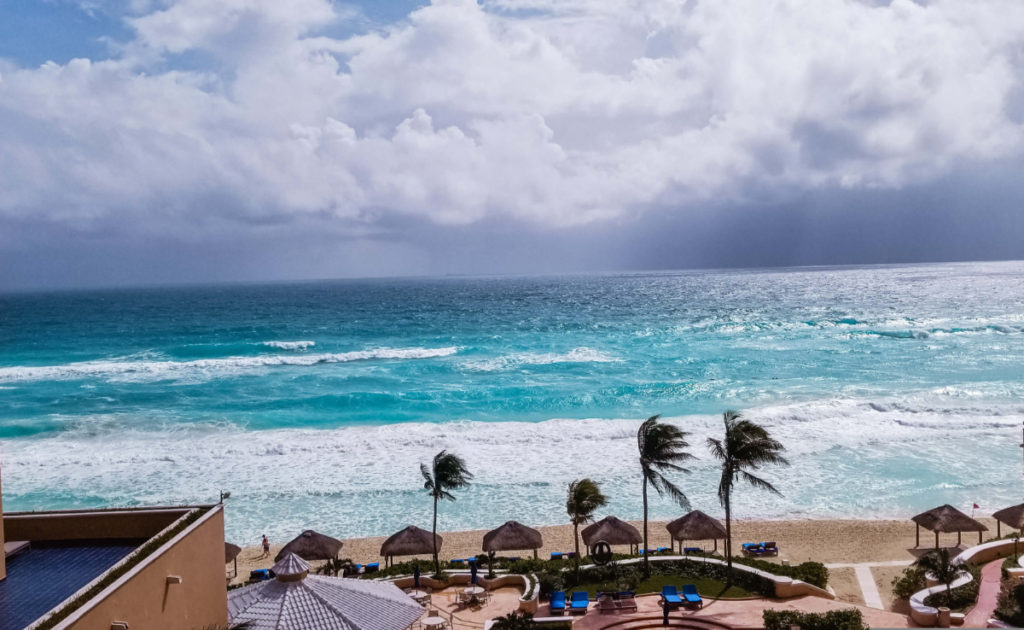 Do not plan to visit Cancun during high season.
The high season in Cancun is from mid-December to March. This is when you'll experience the highest prices for hotel rooms and flights.
Prices can be double or even triple the cost over less busy times during the year. Beaches and tours will also be much more crowded.
Instead, plan your visit for the shoulder season or low season from April to November. You'll get great deals on your hotel room and airfare, plus you'll have fewer crowds on the beach.
Bear in mind the rainy season in Cancun is from May to October. The humidity will also be higher during this time.
However, I still think this is a good time to visit. When it rains in Cancun its typically for a short burst, then the weather clears up for the rest of the day.
3. Enjoy the fancy restaurants
If you're staying in the hotel zone in Cancun, be sure to try at least one of the fine dining restaurants during your stay.
Most of the upscale hotels will have at least one fancy restaurant and many of them are quite good.
Here's a quick list to get you started on your search:
Fantino: Upscale Mediterranean cuisine at the Ritz-Carlton. I ate here during my stay and loved their menu. The pasta was incredible.
Puerto Madero: Upscale Argentine cuisine located across the street from the Ritz-Carlton.
Le Basilic: Upscale French Mediterranean located in the Fiesta Americana.
Gustino: Upscale Italian restaurant located in the J.W. Marriott.
4. Eat traditional Mexican cuisine outside the hotel zone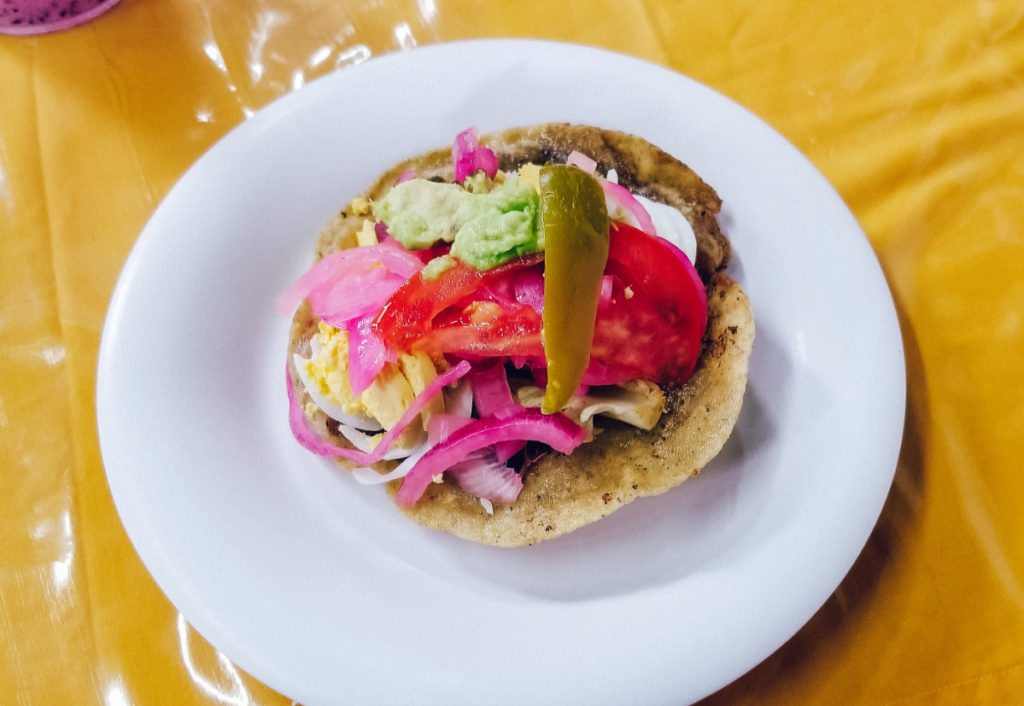 Please allow me to be blunt. The Mexican cuisine in the hotel zone sucks.
Unless you're ordering a quesadilla pool side, don't bother looking for traditional Mexican food in the hotel zone.
You'll be much better off heading into the city to eat at some of the local spots. You can get into the Cancun city center in about 20 minutes via a taxi from the hotel zone.
During my own visit to Cancun I joined up with a local food tour. We went into the city and got to try some of the best local foods.
The tour included stops at about half a dozen places and we got to try quesadillas, tacos, and more. If you're like to try this tour you can book yours here.
5. Find adventure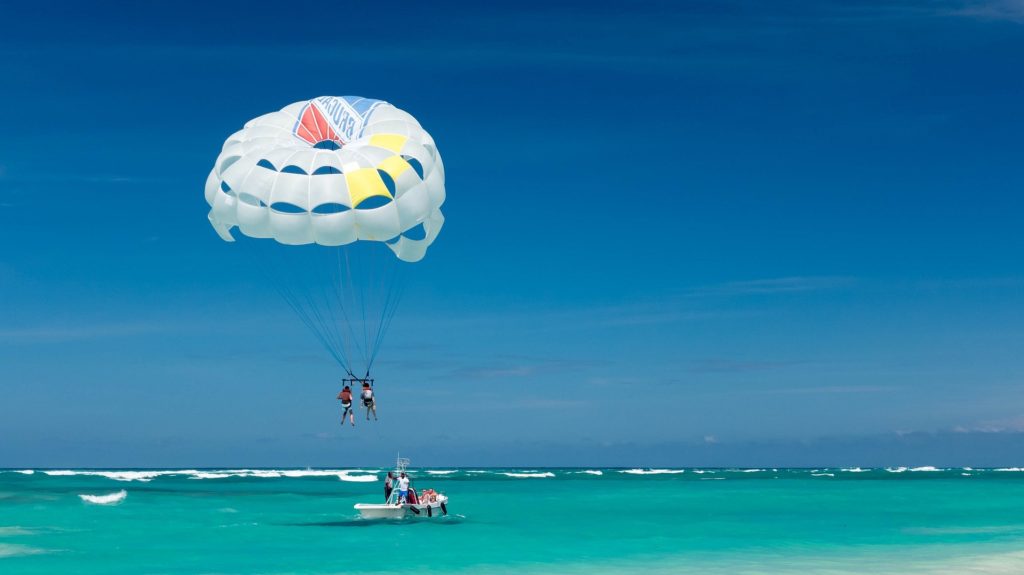 There are tons of different adventures you can have while vacationing in Cancun. I encourage you to try at least one new activity while you're there.
Here are a few suggestions:
Parasailing: This is an extremely popular activity in Cancun. You'll see people parasailing all along the coast.
Jet Skiing: Another very popular activity here in Cancun.
Water Skiing
Snorkeling: This is one of the most popular activities in Cancun and one of the most popular places to snorkel.
Diving: This is beginner diving, no certification required.
Wind Surfing
Many of these activities and tours do sell out, so I recommend booking in advance if your're interested in these activities.
There's got to be something you've always wanted to try but never had the chance. Well now is that chance. Don't just sit on the beach and watch everybody else have fun.
Yes, you're in a touristy destination, but the prices are not as high as you'd think. Besides, when are you ever going to go parasailing over the Caribbean again?
If you're not much for adventure, then consider exploring the different beaches in Cancun. Some of the most popular are Playa Delfines, Playa Ballenas, Playa Marlin, and Playa Chacmool, and Playa Gaviota Azul.
6. Visit the neighboring islands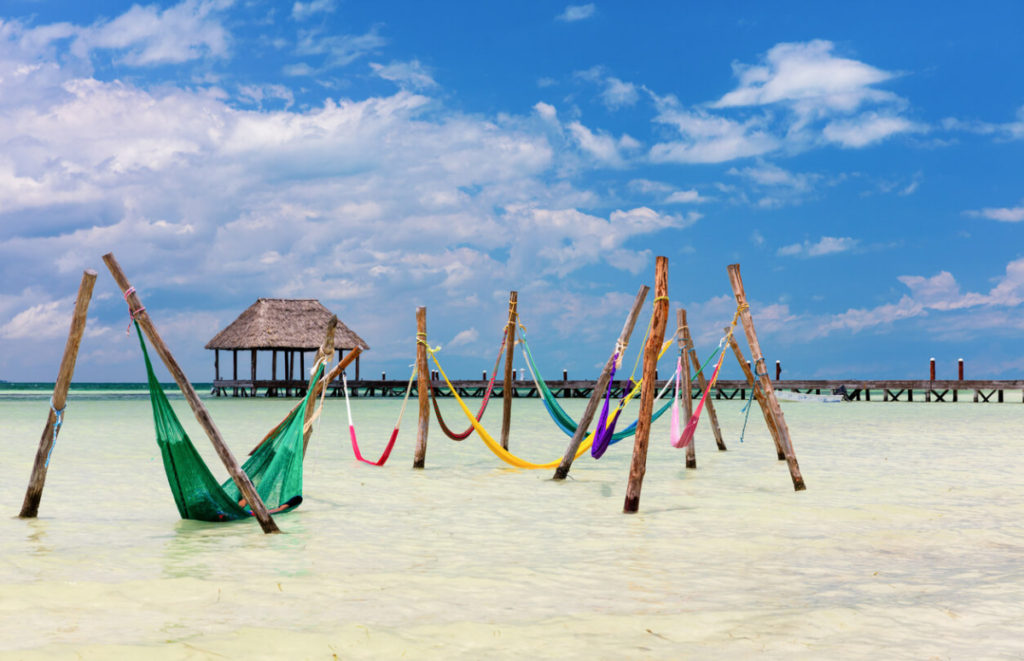 I strongly recommend that you take a day or two to explore the neighboring islands while you're in Cancun.
Both of these islands are absolutely beautiful and make excellent destinations for day trips from Cancun. Isla Mujeres is especially nice and visiting is a great way to get away from the crowds in Cancun.
If you're interested, here's the tour information for Isla Mujeres:
Isla Mujeres Catamaran Tour: The tour included sailing on a catamaran to Isla Mujeres, snorkeling, time to explore the city, and an afternoon enjoying the beaches. This tour also includes lunch and an open bar.
As you can imagine, this is a very popular tour. Book early.
7. Don't just party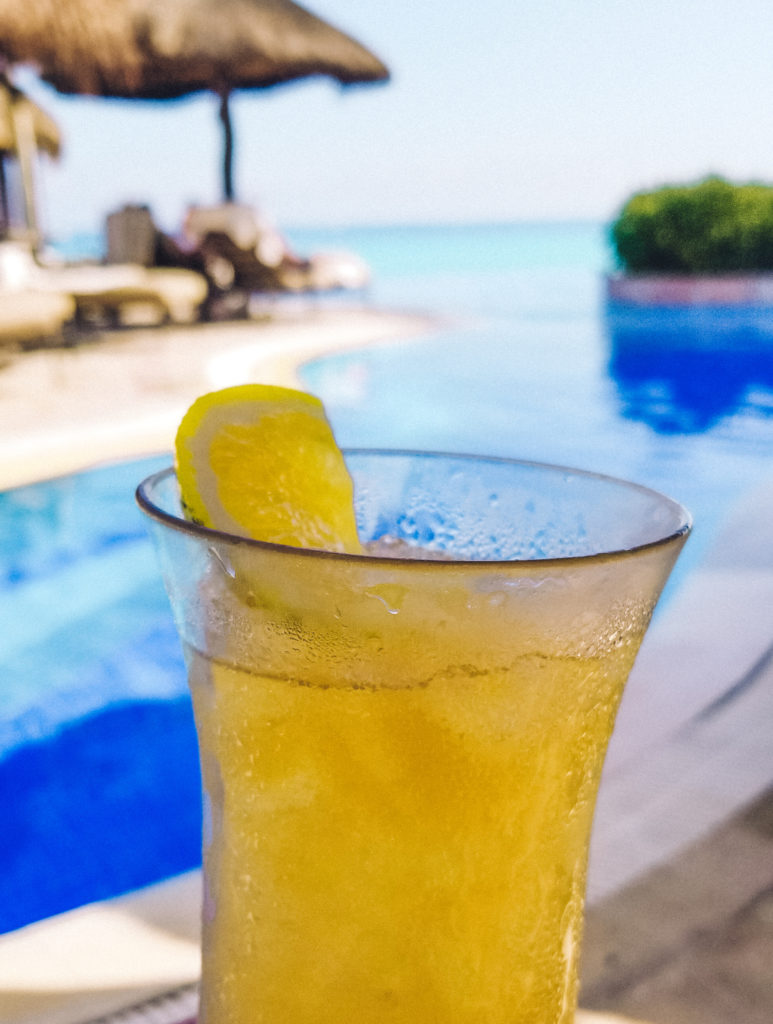 Don't get me wrong, cocktails by the pool are almost always a good idea. Just don't make this the only thing you do everyday.
There's so much more to do and enjoy in Cancun, don't waste it by being intoxicated the entire time.
Plus, no one wants a hangover on vacation. Drink your bottled water and lot's of it.
8. Make a packing list before your trip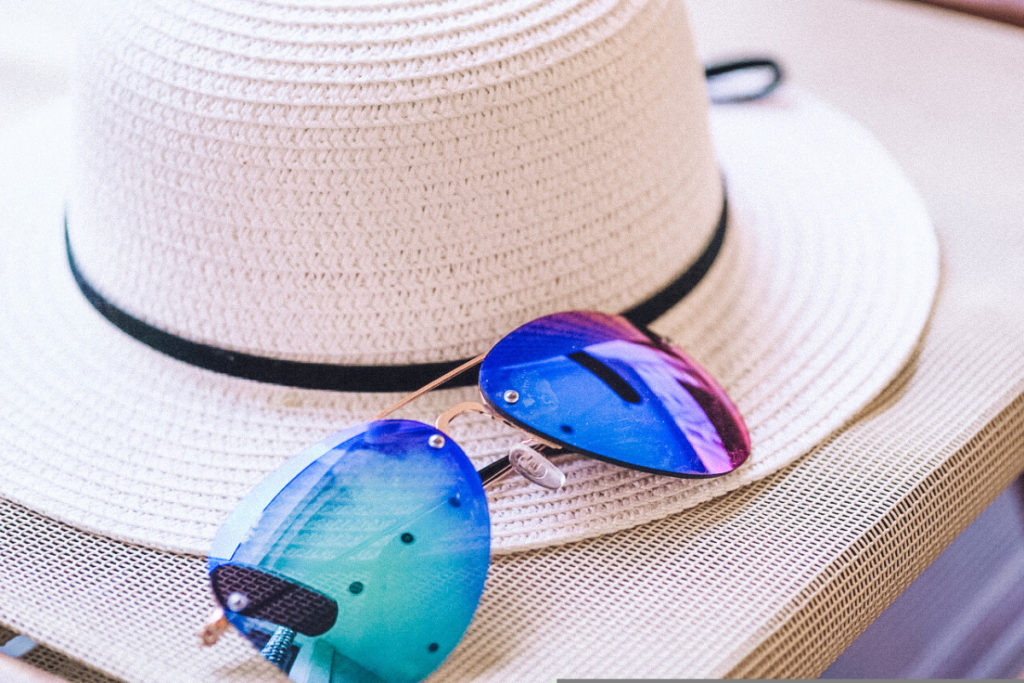 I'm normally not much of a packing list kind of girl, but you don't want to forget anything important when heading to Cancun.
Here are the most important items you don't want to forget:
Sunglasses (bring more than one pair)
Sun hat
Swim Suit (bring more than one)
Sandals
Cover up
Sunscreen
Something to keep your hair from getting frizzy in the humidity (Trust me!)
If you forget these things it's not the end of the world, but you'll really wish you had them. If you have to buy these items once you arrive, you'll be paying a lot for it.
Plus, you won't like it as much as the one you have at home. So just jot down a quick list before you go and double check it before you leave.
9. Consider a few day trips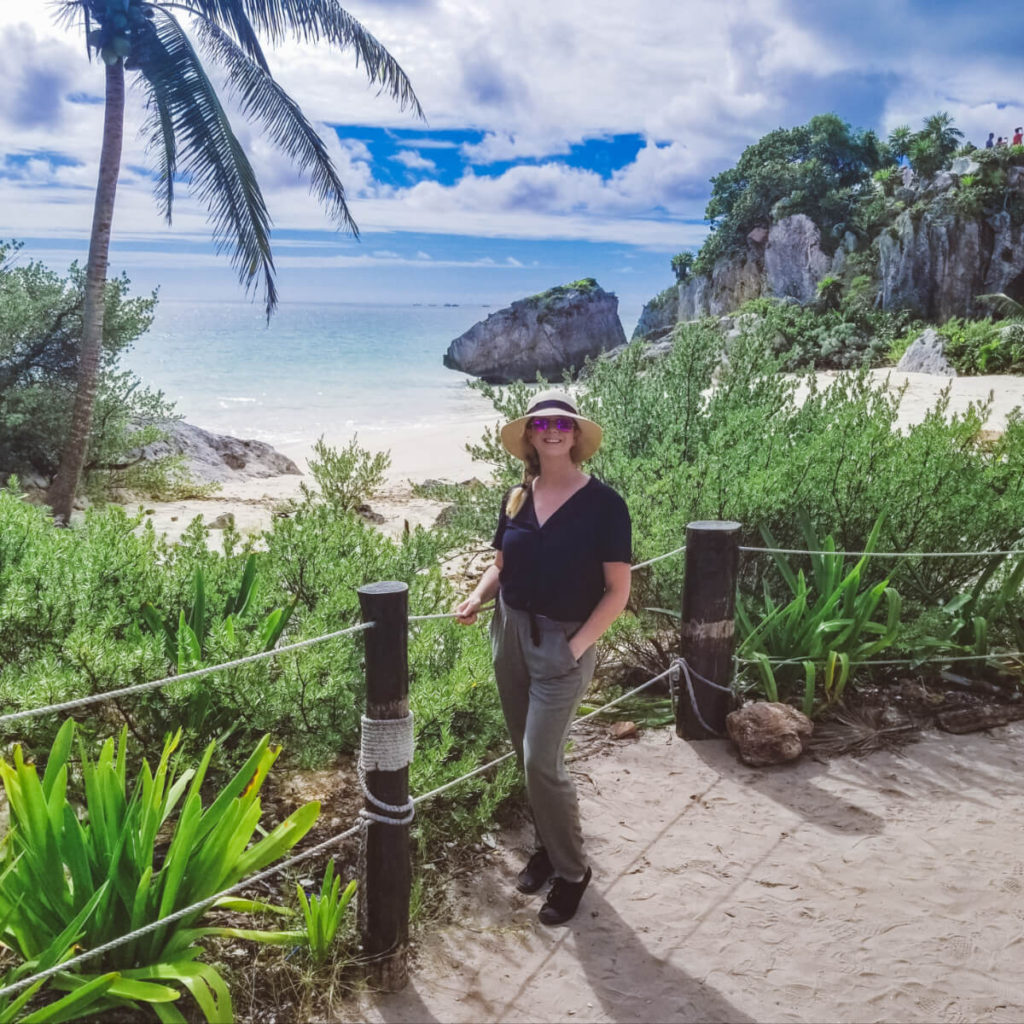 While it's true that Cancun is beautiful and there's plenty to do, I also think it's a good idea to plan for a few day trips during your visit.
The Yucatan Peninsula has so much to offer, and if you have the time then you should take advantage of your location. Besides, you're going to want to break up those beach days with a little activity.
Here are my recommendations for day trips from Cancun:
Chichen Itza (more on this below) – 2 hours 30 minutes
Playa del Carmen – 55 minutes
Tulum and Tulum Ruins – 1 hour 40 minutes
Cenotes – 1 hour
Bacalar – 4 hours
Merida – 3 hours 40 minutes
For Merida and Bacalar, you may wish to stay the night and spend two days at these locations. Both would be worth your time and the perfect way to break up your time in Cancun.
During my two weeks in Cancun I visited Chichen Itza, Tulum Ruins, and Playa del Carmen. I recommend them all and I think you'll appreciate the change of scenery as much as I did.
If you're looking to get even further away and want to explore other parts of Mexico, the Beaches of Huatulco are just as fun. You will need a plane to get there though. Mexico City is also incredible if you've never been.
10. You must visit Chichen Itza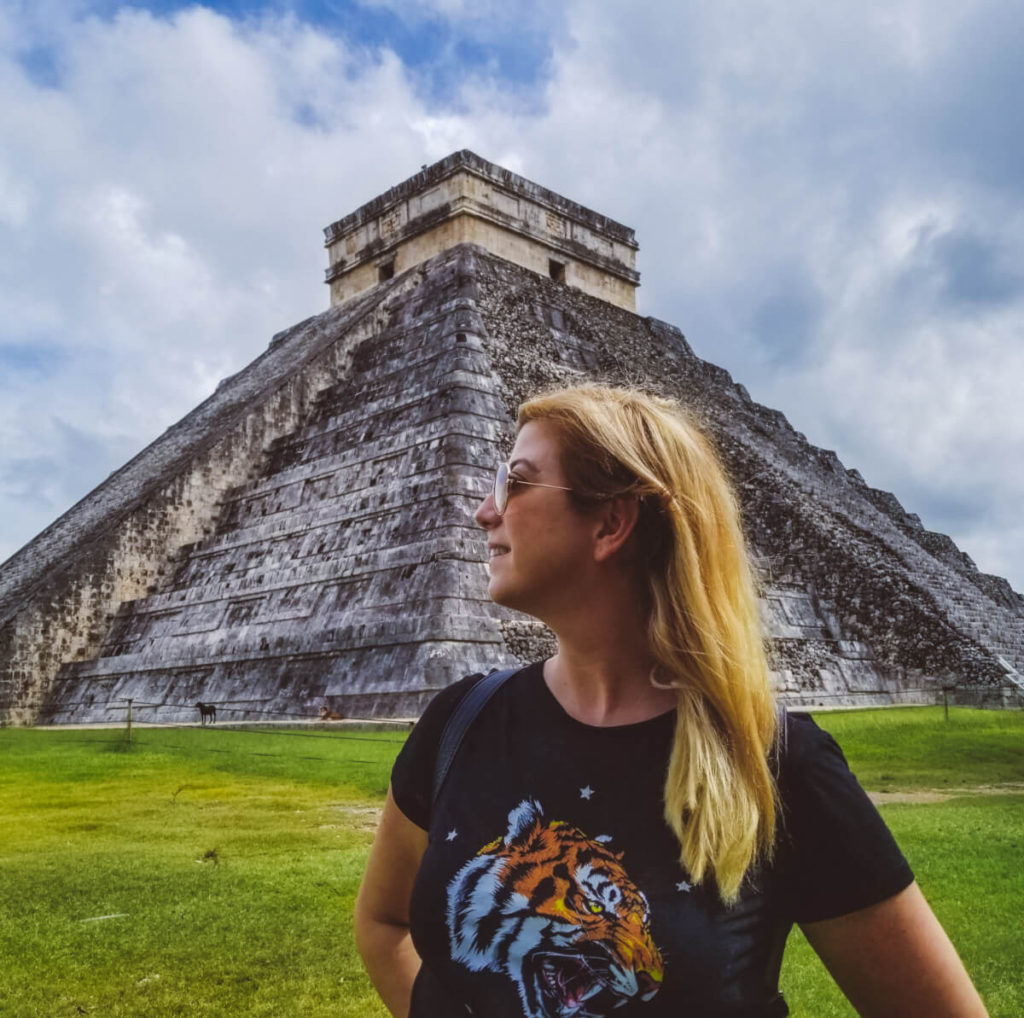 Chichen Itza was hands down my favorite part of my trip to Cancun. Do not skip this!
If you're not comfortable renting a car to drive on your own, then just book a guided tour. Here is the tour I booked and loved:
Chichen Itza Tour: This tour included entrance and guided tour at Chichen Itza, a stop in Valladolid, lunch at a traditional Mayan restaurant, and time to swim at Ik Kil Cenote.
Let me be totally honest with you. This was a big bus tour with about 30 other people. I normally would not book a tour like this, it's just not my style. I also would not typically recommend a tour like this on my blog.
But let me just say this…
This tour was so much fun! Even without all the other stops, the guided tour at Chichen Itza was fantastic. It's such a beautiful place with a fascinating history. Please don't skip this.
You can book the Chichen Itza tour here.
The cenote was also awesome and a great perk to add to your Chichen Itza day. It's a beautiful cenote with a waterfall, so bring your camera for this one.
I hope you've enjoyed these Top 10 Cancun Travel Tips for First Time Visitors and found them helpful in planning a trip of your own. If you would like to support this blog please consider sharing this post. Thanks for reading.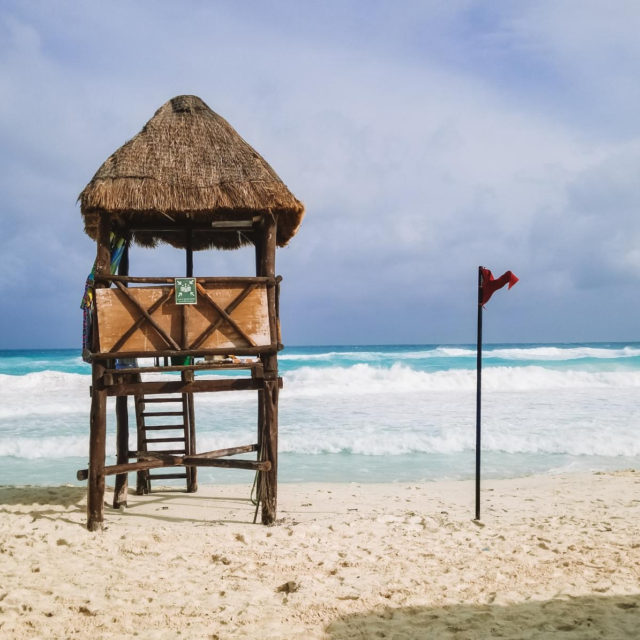 If you've never been to Cancun before, then these Top 10 Cancun Travel Tips are for you. Having just returned from my own two week …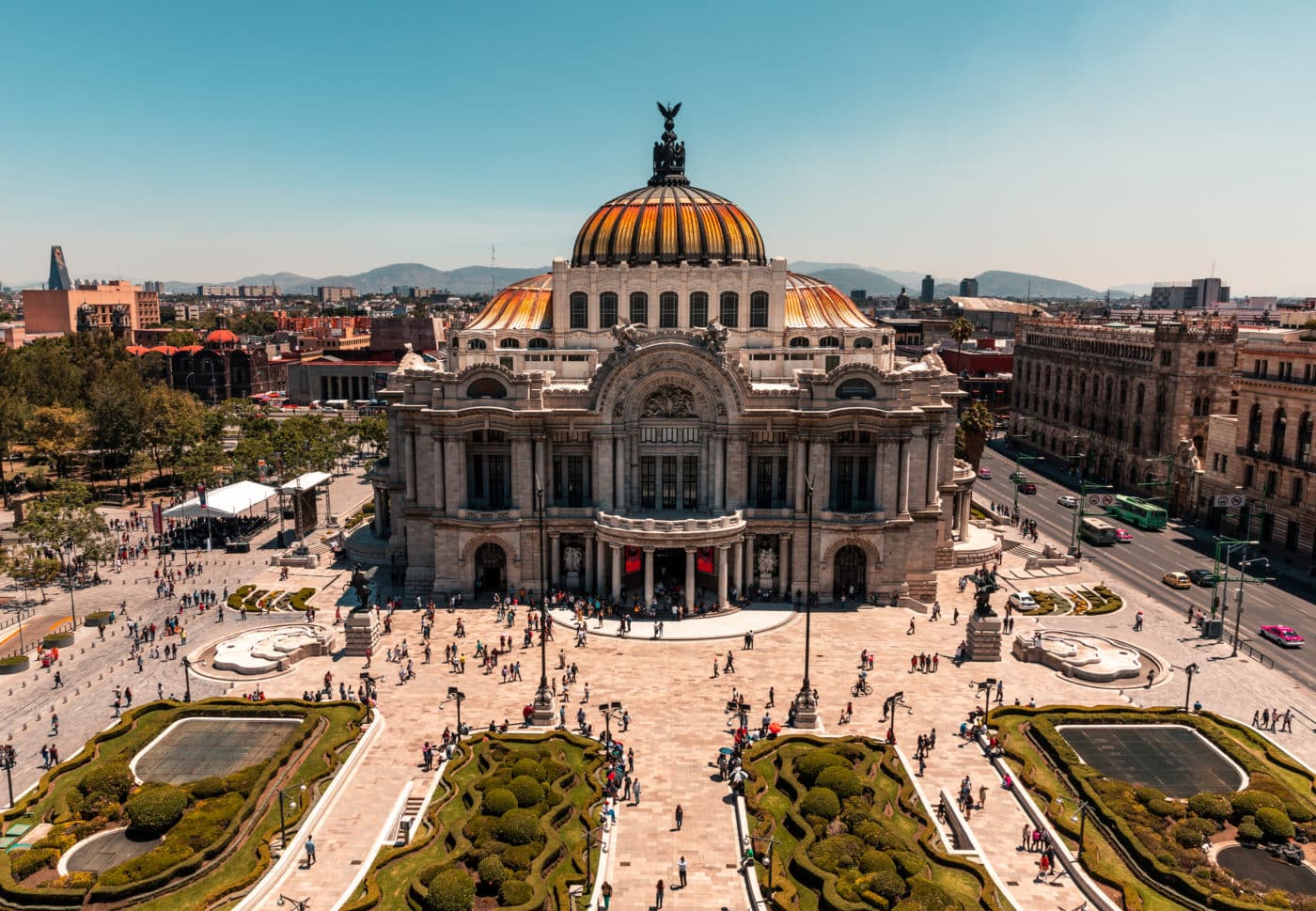 Photo by Diego Grandi This guide to the best things to do in Mexico City if perfect for first time visitors. Mexico City is filled …
Want to save it? Pin it.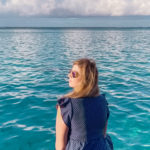 Eden Fite
Part-time Traveler | Dog Lover | Avoider of Crowds
I help busy people find creative ways to travel more.