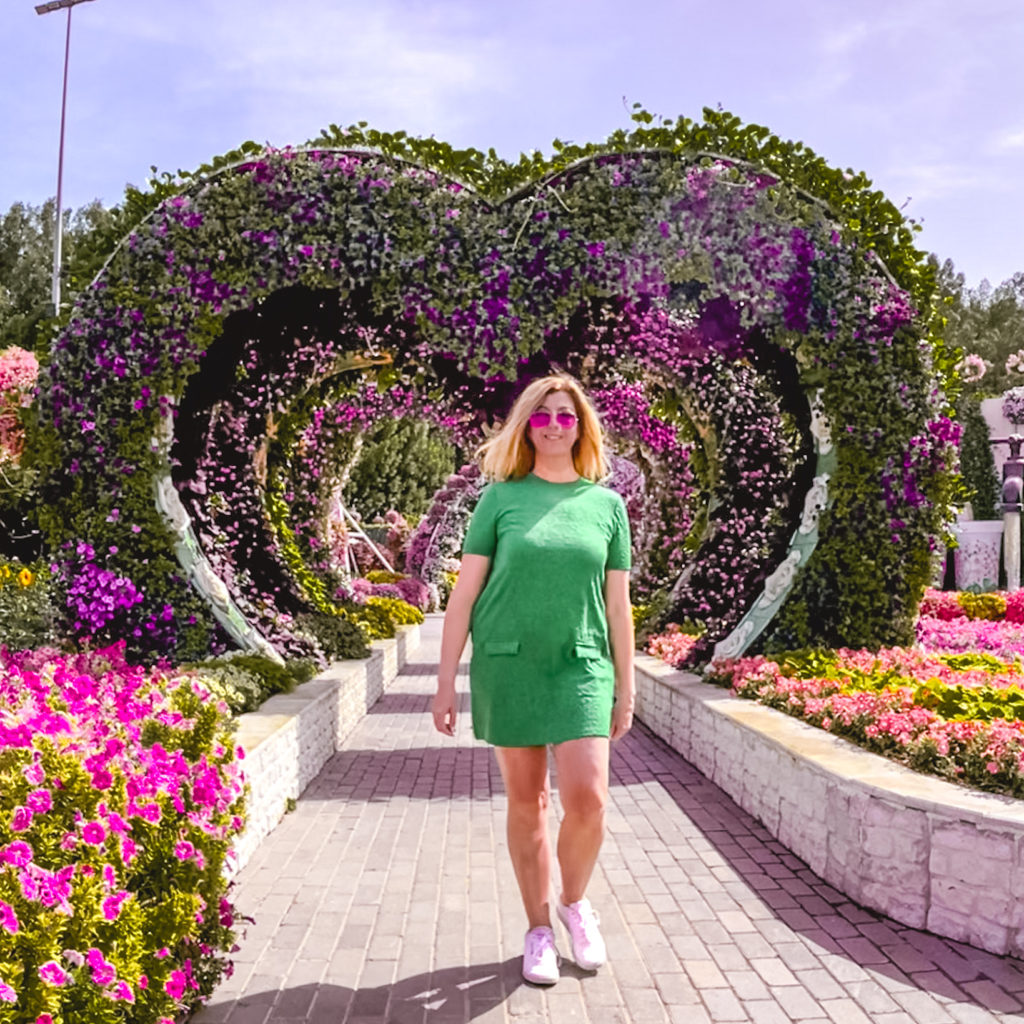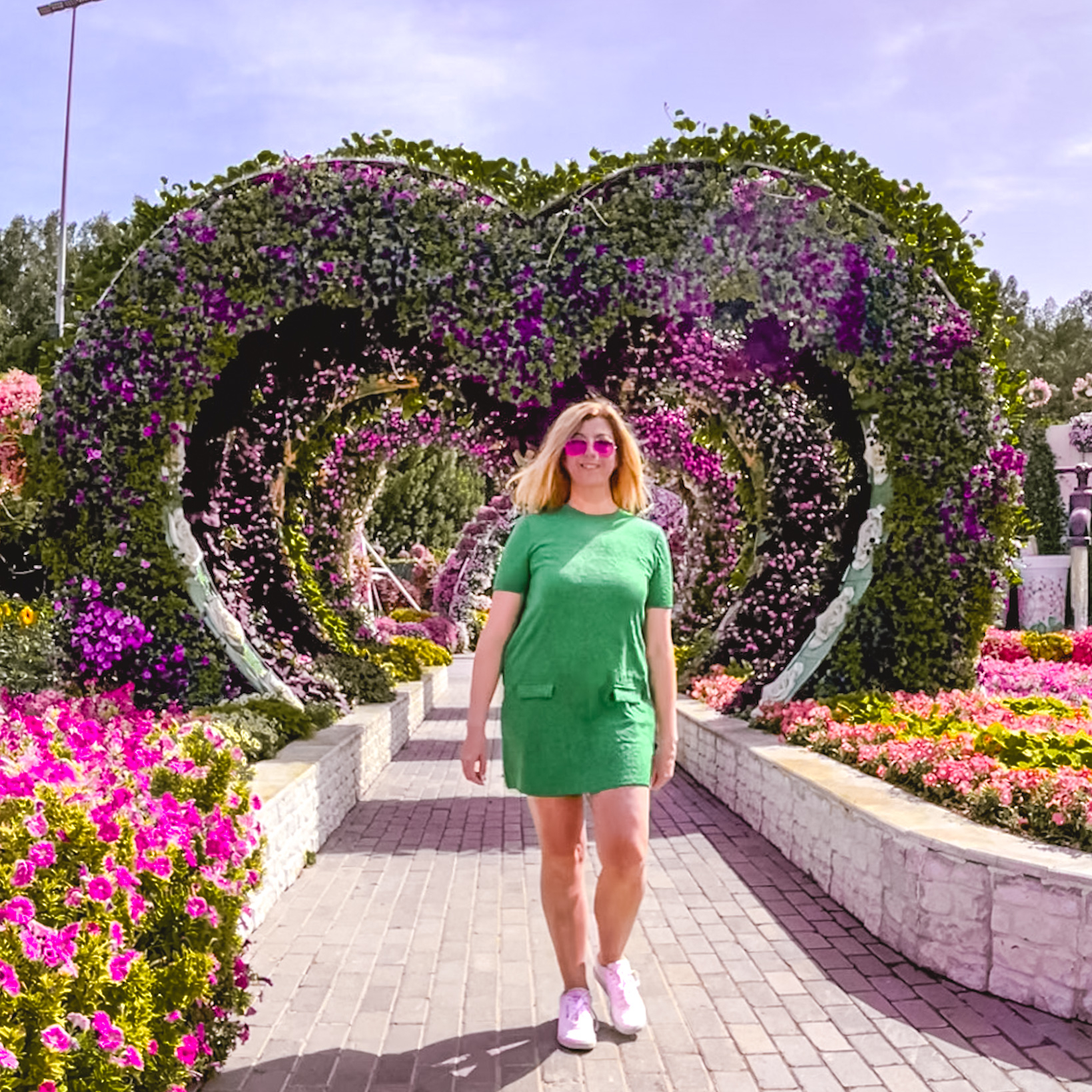 Visiting the Dubai Miracle Garden was one of my favorite activities during my recent trip to Dubai.
Prior to my visit I had read a lot about the garden and was really excited to see it in person. After a rather lengthy visit I can confirm, it did not disappoint.
What I enjoyed most was walking around the garden right after opening and having the place to myself for a bit before others showed up.
As you can see from the photos throughout this post, I was able to enjoy most of the exhibits without anybody else around.
I also enjoyed the creativity of the floral displays here. You'll find everything from cats to castles to jets, and even Smurfs and ballerinas.
Read on for details on how to snag tickets to the Dubai Miracle garden and plan a visit of your own.
What is the Dubai Miracle Garden
The Dubai Miracle Garden is the world's largest natural flower garden. The garden opened on Valentine's Day in 2013 and attracts thousands of visitors each month from all around the world.
Whether you're here for a week or spending just one day in Dubai, you don't want to miss this one.
The garden is spread out over 72,000 square meters, or almost 18 acres. The garden has been designed from over 50 million flowers and 250 million plants.
As you walk through the gardens you'll find various sculptures and flower displays. Currently on display you'll find the Emirates A380 jet, the floating lady, Smurf's Village, the floral clock, the sunflower field, and an umbrella tunnel.
The garden also features live shows and performances which vary throughout the year.
Throughout the garden you will also find over 30 food and beverage vendors selling water, coffee, and snacks.
When is the Dubai Miracle Garden open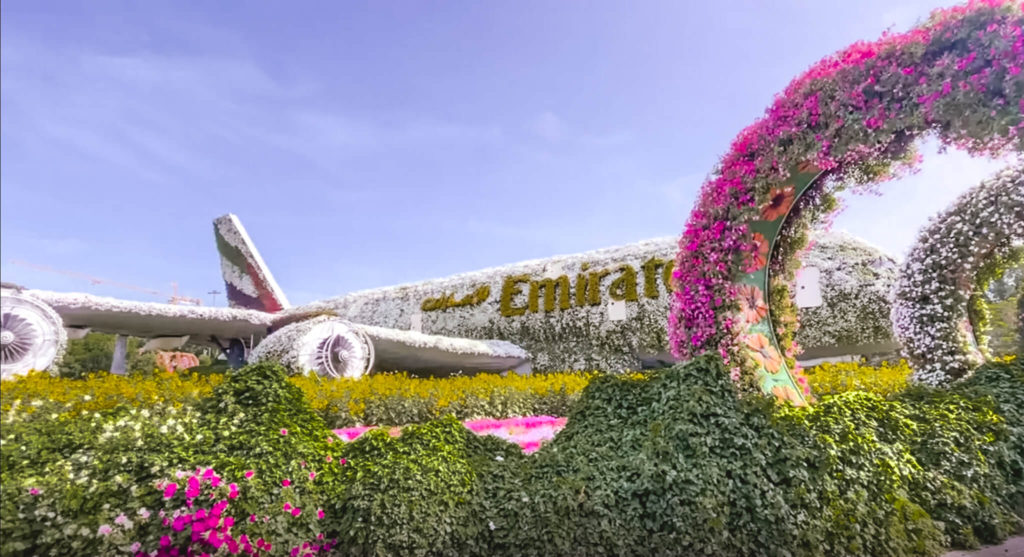 In 2022 the Dubai Miracle Garden is open through May 31, 2022.
Hours of operation: 9:00 a.m. to 9:00 p.m. Daily
The Dubai Miracle Garden is open each year from approximately early November to the end of May.
The garden closes during the summer months from June to October due to the high temperatures in this part of the world.
Is Dubai Miracle Garden worth it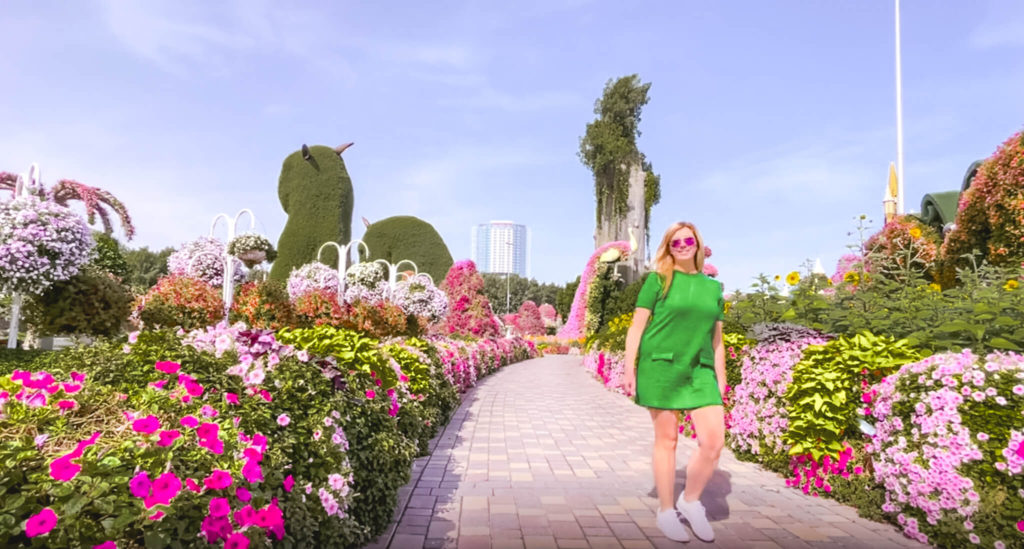 In one word… Yes.
I had a great time exploring the gardens and was able to get lots of great photos during my visit. I loved walking around the various flower displays in the morning before others arrived.
If you're a photographer, or someone who usually enjoys visiting botanical gardens, you'll enjoy your visit here.
I also think a visit here is a great way to enjoy some time outdoors before the midday desert heat arrives and you head inside for the comfort of an AC.
Dubai Miracle Garden Tickets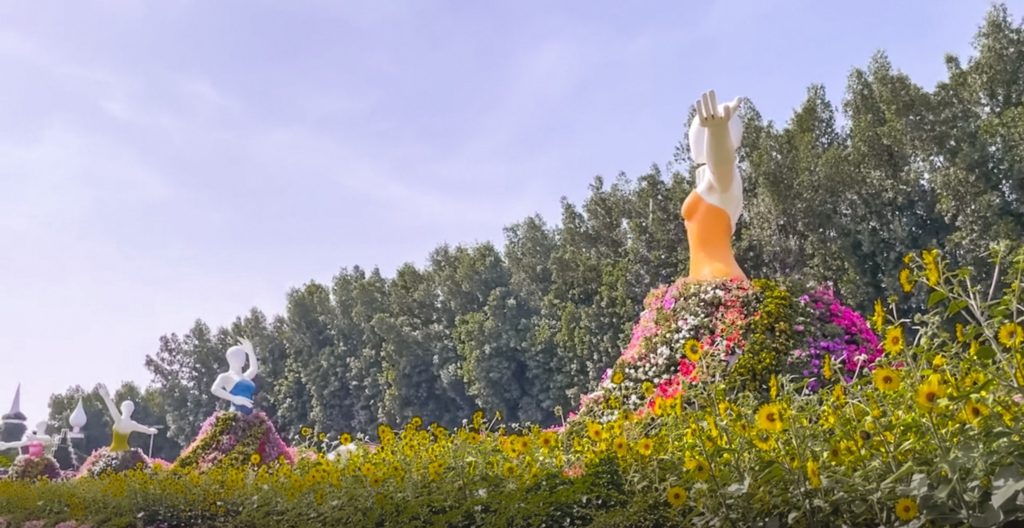 You can purchase tickets to the Dubai Miracle Garden online for around 55 AED for adults. Tickets will be slightly less for children.
I recommend purchasing your tickets online in advance so you can skip the line at the entrance. I also recommend booking your arrival time for when they open at 9:00 a.m.
If you'd like a more in depth experience, tours are also available. The Dubai Flora and Fauna tour includes a tour of both Dubai Miracle Garden and the Dubai Butterfly Garden next door.
If you arrive at 9:00 a.m. you'll get to enjoy the gardens without the crowds, at least for a little while. The morning hours are also perfect for getting photos. You'll have more space and won't have to worry about other people getting in your shot.
How to get to Dubai Miracle Garden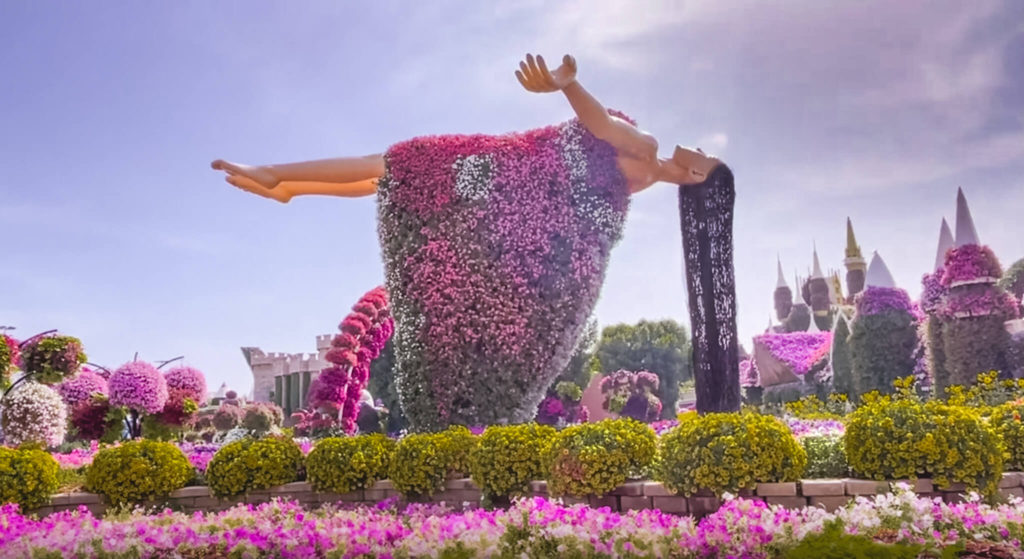 The Miracle Garden Dubai is located in the Dubailand neighborhood on Umm Suqeim Road not far from The Palm Jumeirah and Burj al Arab.
You'll also be just a short walk away from the popular Dubai Butterfly Garden. The Butterfly Garden is the world's largest and is home to over 15,000 butterflies. It makes a perfect next stop after visiting the Miracle Garden.
As a tourist the easiest way to get to the garden is via taxi. Taxis in Dubai are affordable and you can find them just about anywhere.
Tips for Visiting Dubai Miracle Garden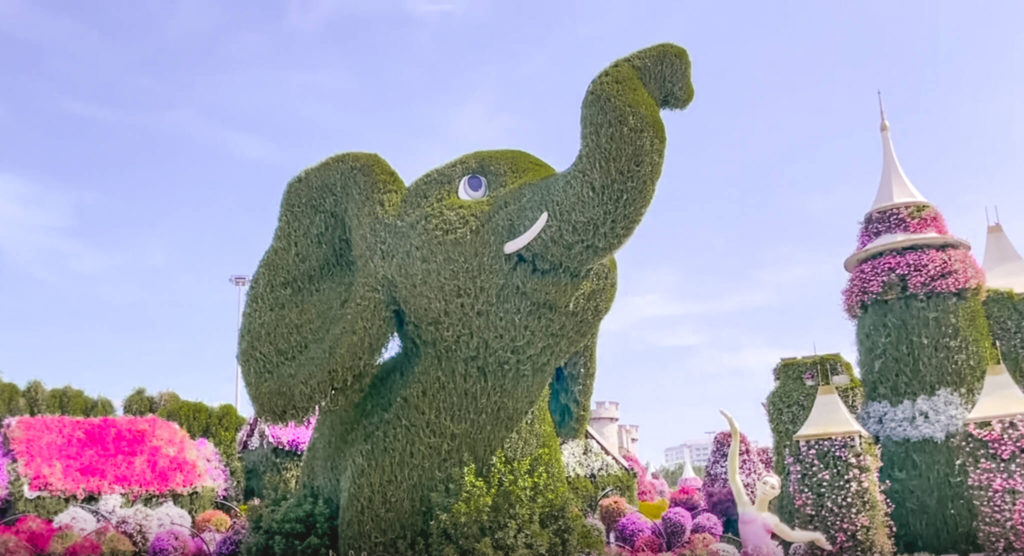 Here are a few tips and things to keep in mind when visiting Dubai Miracle Gardens.
Book your ticket in advance. This will prevent you from having to wait in line at the gate.
Arrive at opening. Arriving at opening will give you some time to enjoy the park attractions without the crowds. You'll also have the chance to get photos without other people in them.
Plan your attire. If you plan on taking a bunch of photos of yourself during your visit, you might as well look nice. I recommend a solid bright color that will stand out nicely against all those beautiful flowers. I chose a green dress paired with white sneakers and was very happy with my choice.
Bring a small tripod. If you're traveling solo or want the whole family in the shot, bring a small tripod along to use to capture your photos. Any of the photos you see in this post with me in them are courtesy of my tripod.
I hope you've enjoyed this Ultimate Guide to the Dubai Miracle Garden and that I've inspired you to plan a visit of your own. Thanks so much for reading.
Visiting the Dubai Miracle Garden was one of my favorite activities during my recent trip…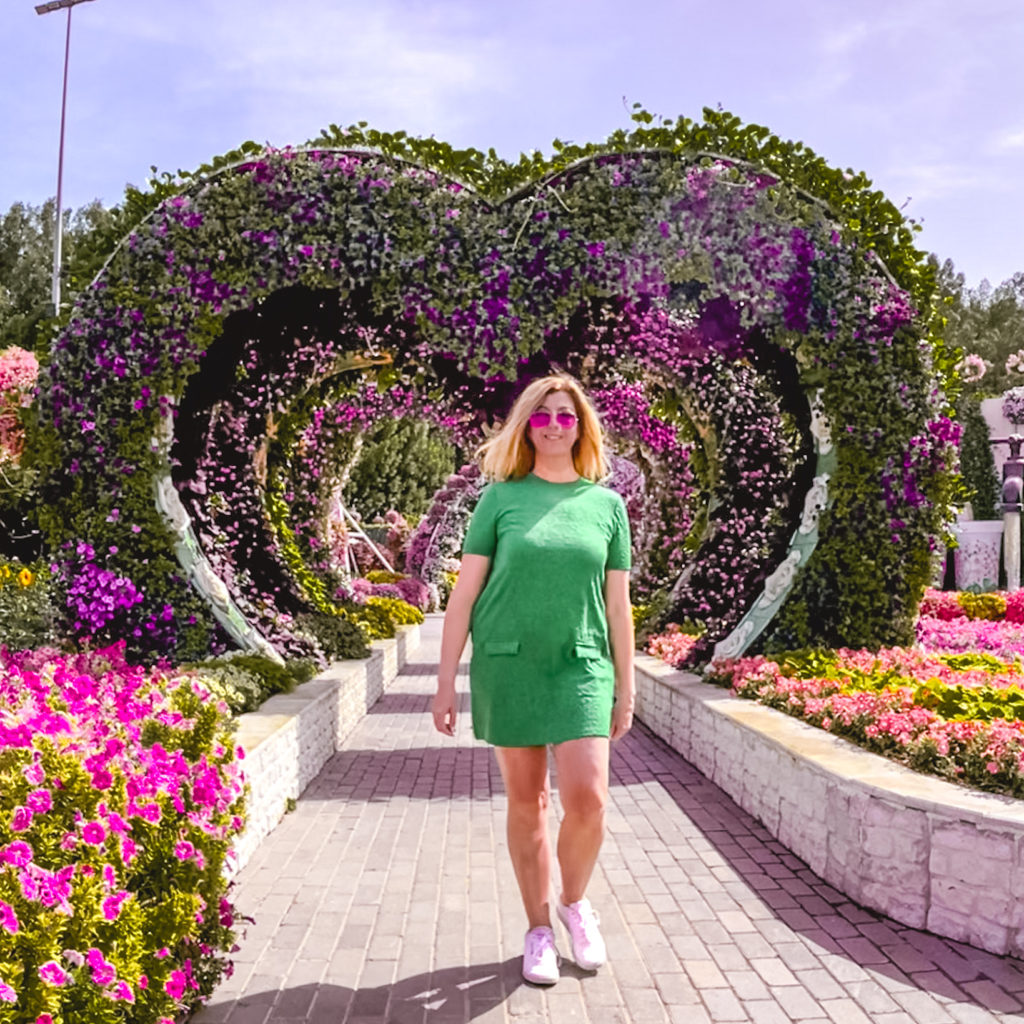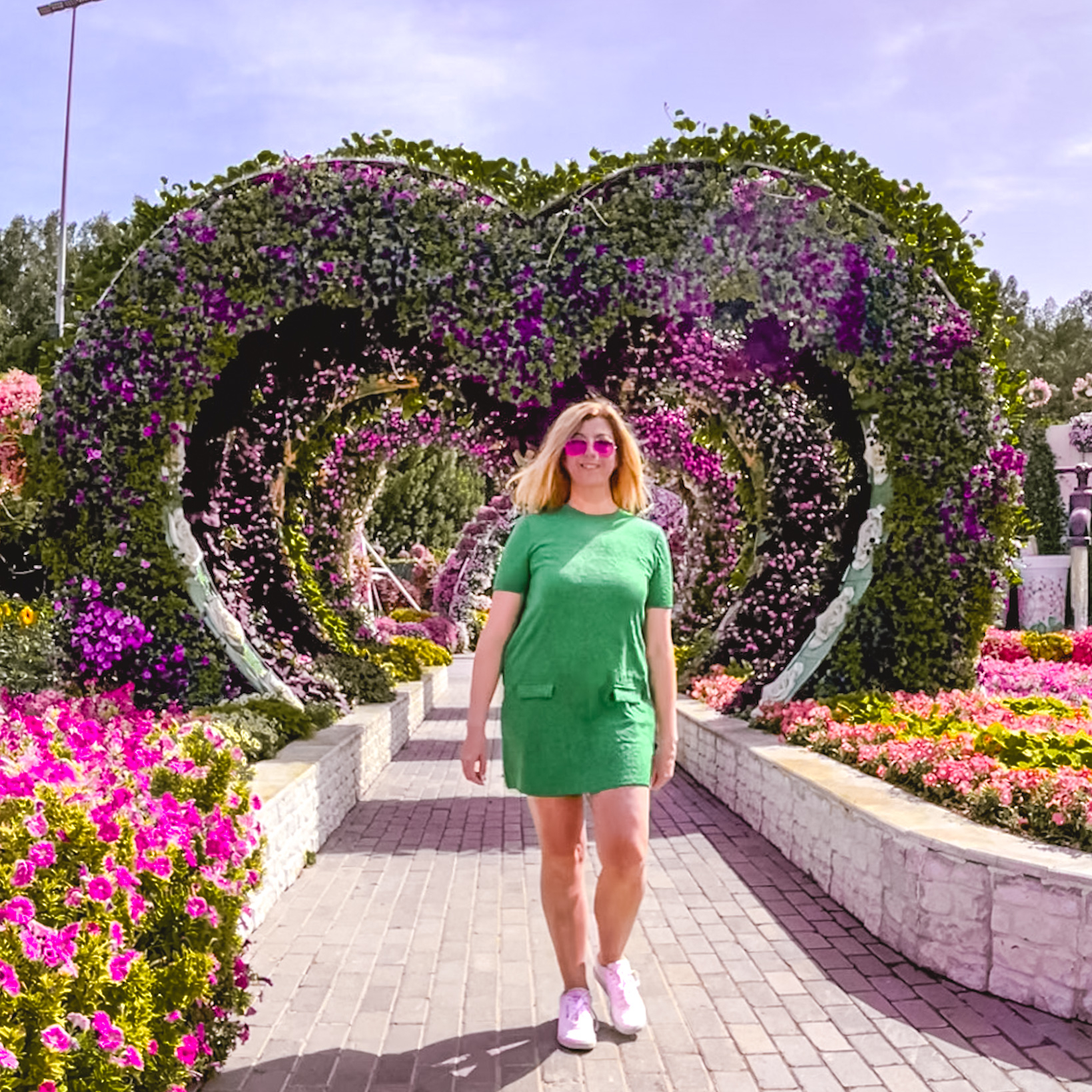 One day in Dubai can get you far in this wildly fun city. Of course,…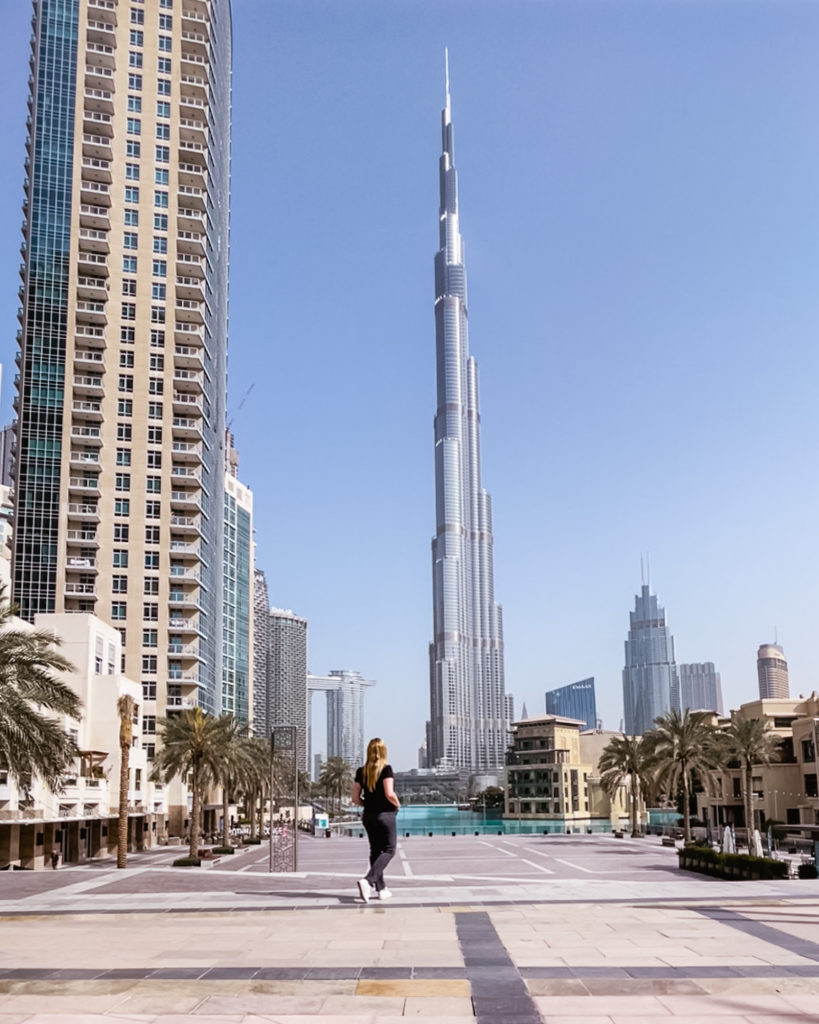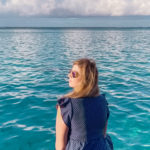 Eden Fite
Part-time Traveler | Dog Lover | Avoider of Crowds
I help busy people find creative ways to travel more.