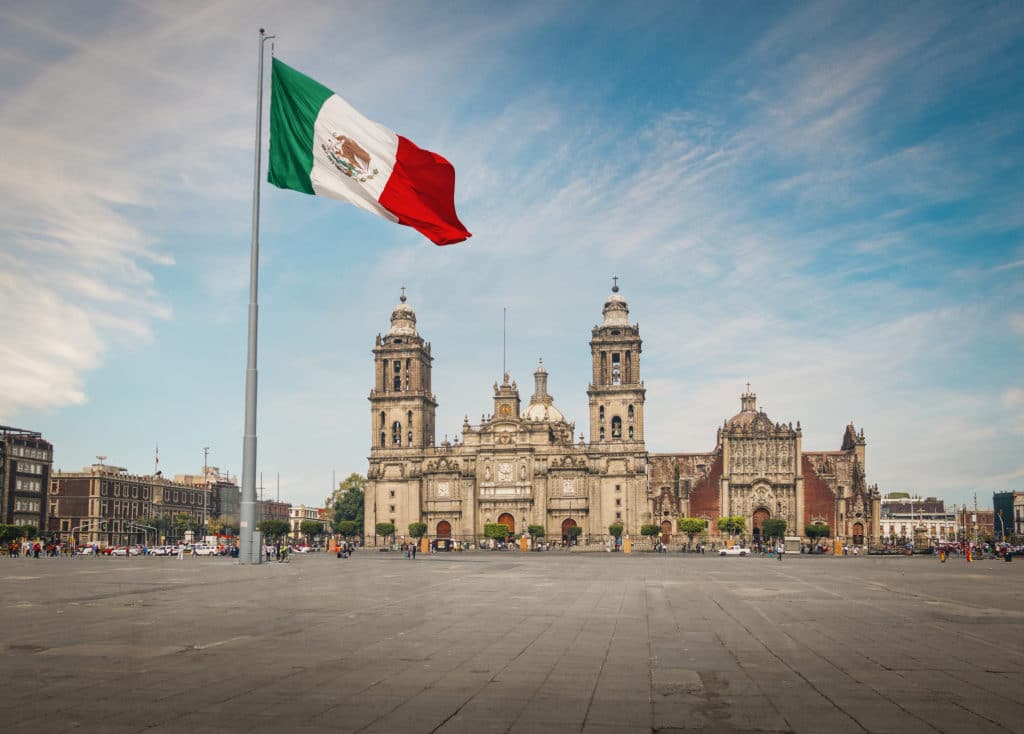 This guide to the best things to do in Mexico City if perfect for first time visitors.
Mexico City is filled with world-class museums, cutting edge restaurants, trendy bars, and one of the largest city parks in the world.
As the single largest metropolitan area in the western hemisphere, there is plenty to see and do to keep you coming back again and again. 
Plus, with the abundance of cheap flights and reasonable accommodations, visiting Mexico City in one day has never been easier. 
I genuinely hope you'll consider a trip to Mexico City, it really is one of my favorite cities.
To get you started with planning your itinerary, here are my recommendations on things to do in Mexico City for a first visit.
Some of the links in the post are affiliate links. If you make a purchase through these links it helps to support this site at no extra cost to you.
Mexico City in One Day – Things to Know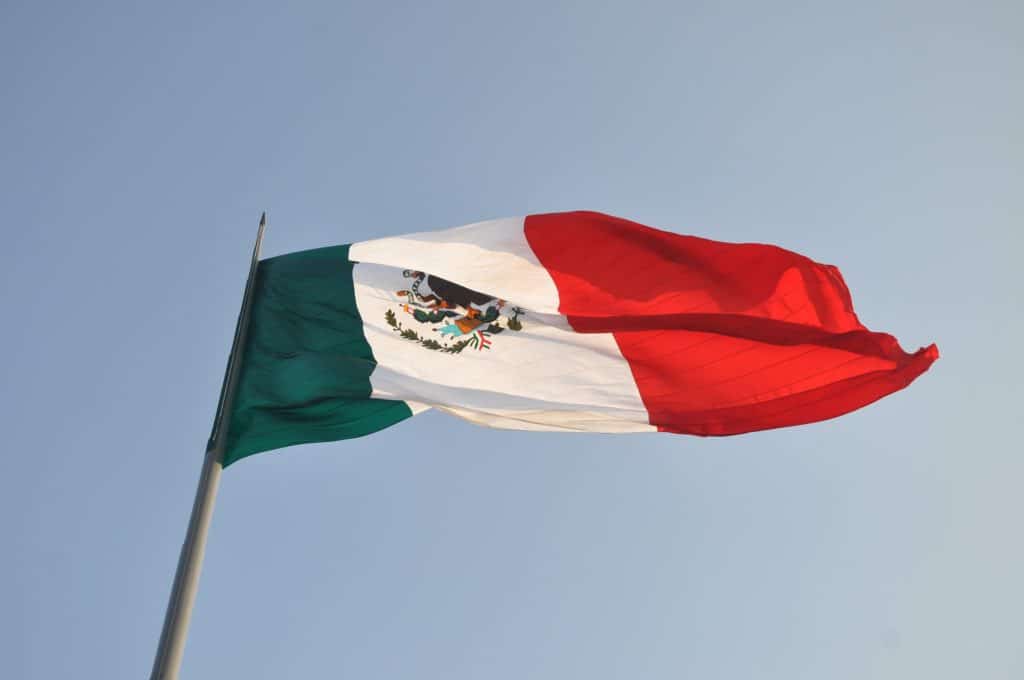 Getting Here – Flights from most major U.S cities are super affordable. In many cases, flights can be found for about $200 each way, oftentimes much less. 
Where to Stay – Mexico City is divided into over a dozen different neighborhoods, each with its own unique character.
For first time visitors, I recommend staying in either Centro, Roma, La Condesa, or Polanco in order to be close to major attractions and all those great restaurants and bars you're going to want to try. 
Transportation – Getting around Mexico City is easy and cheap, but traffic here is like no place you've ever seen. It's not for the weak, that's for sure.
In my experience, the easiest way to get around is with Uber, which is much more affordable than it is the US. You can even take Uber to and from the airport.
If you'd really like to save money you can take local transportation. There is a subway and plenty of buses to get you to where you need to go.
I do not recommend renting a car in Mexico City. Traffic here is insane and parking isn't easy. Leave the driving to the professionals. 
1. Teotihuacan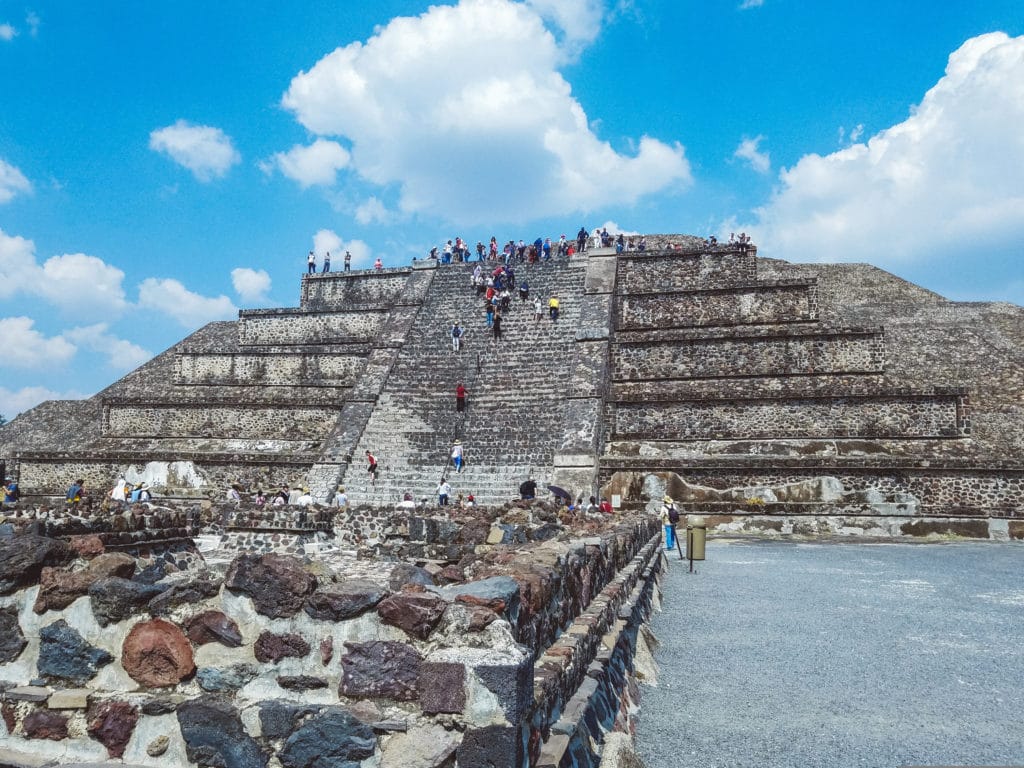 Teotihuacan is a must-see for first-time visitors to Mexico City. It is a massive archeological and UNESCO World Heritage Site about 25 miles northeast of the city.
The biggest attraction at Teotihuacan is the Pyramid of the Sun, estimated to have been built in 200 CE, it is also the largest structure at the site.
A few hundred feet away, at the end of the Avenue of the Dead, is the Pyramid of the Moon. While a much smaller pyramid, it is equally as impressive, and the view from the top is incredible.
During its time, Teotihuacan was the largest city in the Pre-Columbian Americas with a population of about 125,000. I cannot recommend a visit here highly enough.
The history of Teotihuacan and its former residents is absolutely fascinating, you will be glad you came. 
Details for visiting Teotihuacan
Teotihuacan is open Tuesday through Sunday from 9:00 a.m. to 5:00 p.m. Admission to the site is 70 Pesos and includes entrance to the onsite museum.
It is recommended that you arrive at Teotihuacan early. The later you arrive, the busier and hotter it will be.
Plan to spend 3 – 5 hours here to visit both the museum and the archeological site. It is possible to take public transportation out to Teotihuacan via bus.
However, I recommend taking an Uber if possible. This will be much faster and will only cost about $25 (US) each way. 
If you would like a guided tour, you can negotiate prices with the local guides standing outside the entrance.
The cost will be approximately $35 (U.S.), but will vary depending on duration and group size. From my experience, the guide was totally worth it, he was friendly and full of information.  
Finally, be sure to bring a bottle of water and some good shoes. Visitors are permitted to climb to the top of both pyramids and the stairs are very steep in some areas. 
2. Museo Frida Kahlo
The Frida Kahlo museum is located in the Coyoacan neighborhood of Mexico City. The museum is housed in the artist's former home, known as Casa Azul, or Blue House.
Museo Frida Kahlo contains many of Frida Kahlo's most important works, along with personal items from her life.
If you are at all familiar with the life and work of Frida Kahlo and her relationship with fellow artist Diego Rivera, you know this museum is not to be missed.
This is definitely one of the most unique and interesting museums I have ever visited. 
Museo Frida Kahlo is open Tuesday through Sunday from 10:00 a.m. to 5:30 p.m. Hours vary on certain days, so check the museum's website prior to your visit.
The museum is closed on Mondays and some holidays.
Admission to the museum is about $12.50 (U.S.). For just a few extra dollars, the audio tour is excellent.
You'll gain additional insight into Khalo's art along with background information about her life and relationship with Diego Rivera. 
**Please note: It is highly recommended that you purchase your admission tickets ahead of time. The line to get in can get very long. Visit the museum's website to purchase advance tickets.  
3. Chapultepec Park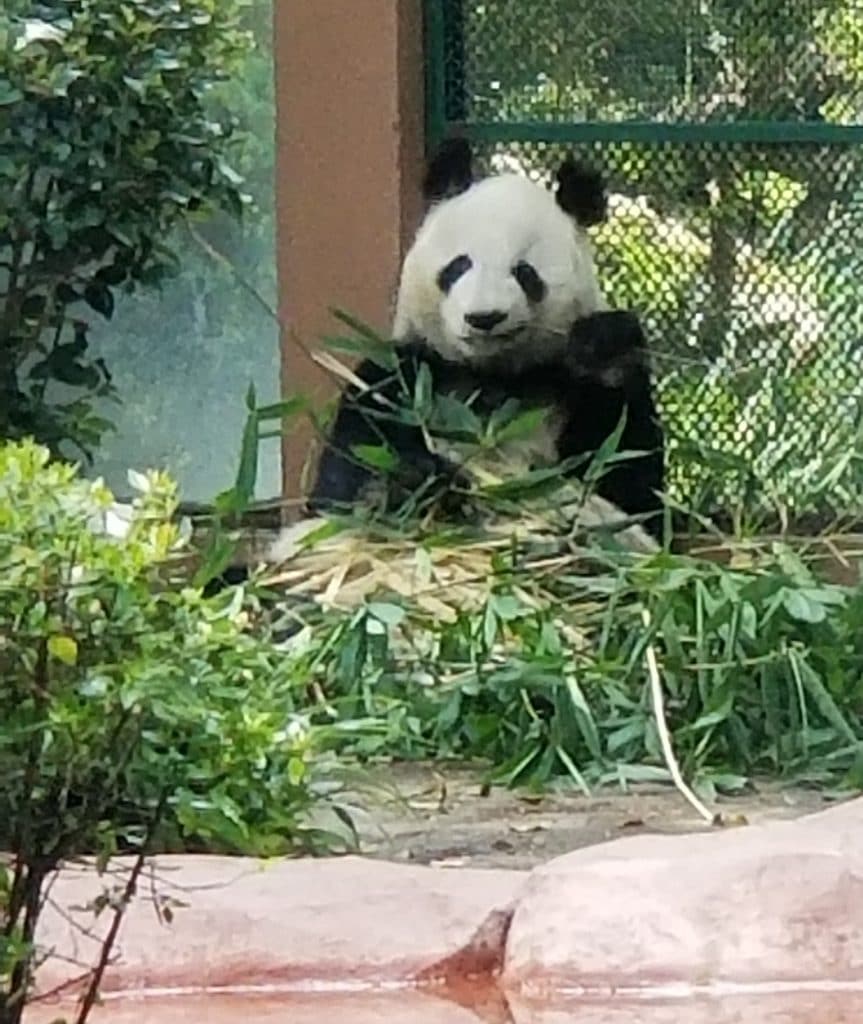 Chapultepec Park is located on the western side of Mexico City between the Polanco and La Condesa neighborhoods.
It is one of the largest city parks in the Western Hemisphere, about twice the size of Central Park in New York City.
Within Chapultepec Park, you will find a lake, a zoo, three museums, an ecological site,  a forest, and plenty of open green space. 
Chapultepec Park is the perfect place to spend an afternoon. I recommend walking around the park a bit in the morning and then heading over to the National Museum of Anthropology.
This is the most visited museum in all of Mexico and displays significant archeological and anthropological artifacts. 
Once you're finished at the National Museum of Anthropology, grab something to eat from one of the vendors outside.
You'll find everything from hot dogs to tortas and everything in between. 
After lunch, consider taking a paddleboat out onto the lake. The cost for a paddle boat is about $2.50 (U.S.) per hour.
If paddle boats are not your thing, head over to Museo Tomayo to see contemporary art from famous Mexican painter Rufino Tomayo.
The museum is open Tuesday through Sunday and admission is about $3.30 (U.S.) You can also visit the National History Museum located in Chapultepec Castle.
A note about the Mexico City Zoo
Side note: The photo above is from the Mexico City Zoo, also located in Chapultepec Park.
I visited the zoo on a recent trip to Mexico City,  but I do not recommend going to the zoo. It is in need of major updates and many of the exhibits were empty and not well maintained.
If you were thinking your kids might have enjoyed the zoo, take them to Acuario Inbursa instead.
The aquarium is a short distance from Chapultepec, so you can do this on the same day as your park visit. Scroll down for more details on Acuario Inbursa. 
4. Acuario Inbursa
Acuario Inbursa in an aquarium located in Mexico City's Nueva Polanco neighborhood.
The aquarium is one of the largest in Latin America with over 5,000 animals from over 230 species. There are 48 different exhibits, all of which are engaging and fun. 
One of the highlights of the museum is the penguin exhibit pictured above.
The exhibit features over a dozen highly active penguins, happily interacting with the humans on the other side of the glass.
Can you tell this was my favorite stop in the aquarium? One day I'll see these guys in the wild!
Other exhibits that really stood out were the sea turtle exhibit and the stingray exhibit. Overall, this is a fun and affordable way to spend an afternoon.
If you happen to be traveling with children, this is a great way to keep them entertained for a few hours. 
Acuario Inbursa is open daily from 10:00 a.m. to 6:00 p.m. Admission is about $10 (US). 
5. Take a Local Food tour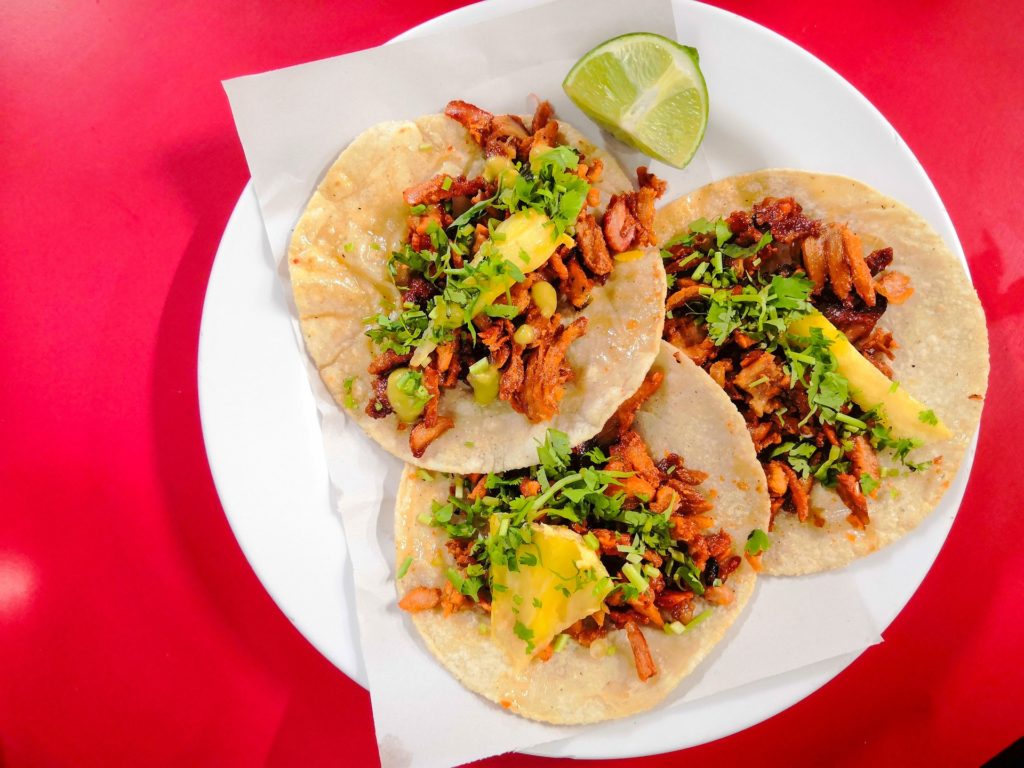 The food scene in México City is off the charts. Take advantage of your time here and try as much food as you can.
There are tons of fancy restaurants in the Polanco neighborhood that require reservations months in advance, so plan ahead if you'd like to dine at some of these famous dining spots.
Some of the best places to eat in Mexico City are found in local neighborhoods away from the big tourist destinations. Don't be afraid to wander around a get lost a little. Good food awaits.
If you'd really like to really experience the food scene in Mexico City, consider joining a local food tour. A guided tour will give you the opportunity to sample tacos and other local dishes from some of the city's best restaurants.
Some tours even include the opportunity make your own homemade tortillas. Trust me, this is a skill you'll be happy to bring back home with you.
You'll find food tours in several of the city's local neighborhoods so there are plenty of options to choose from.
6. Museo Soumaya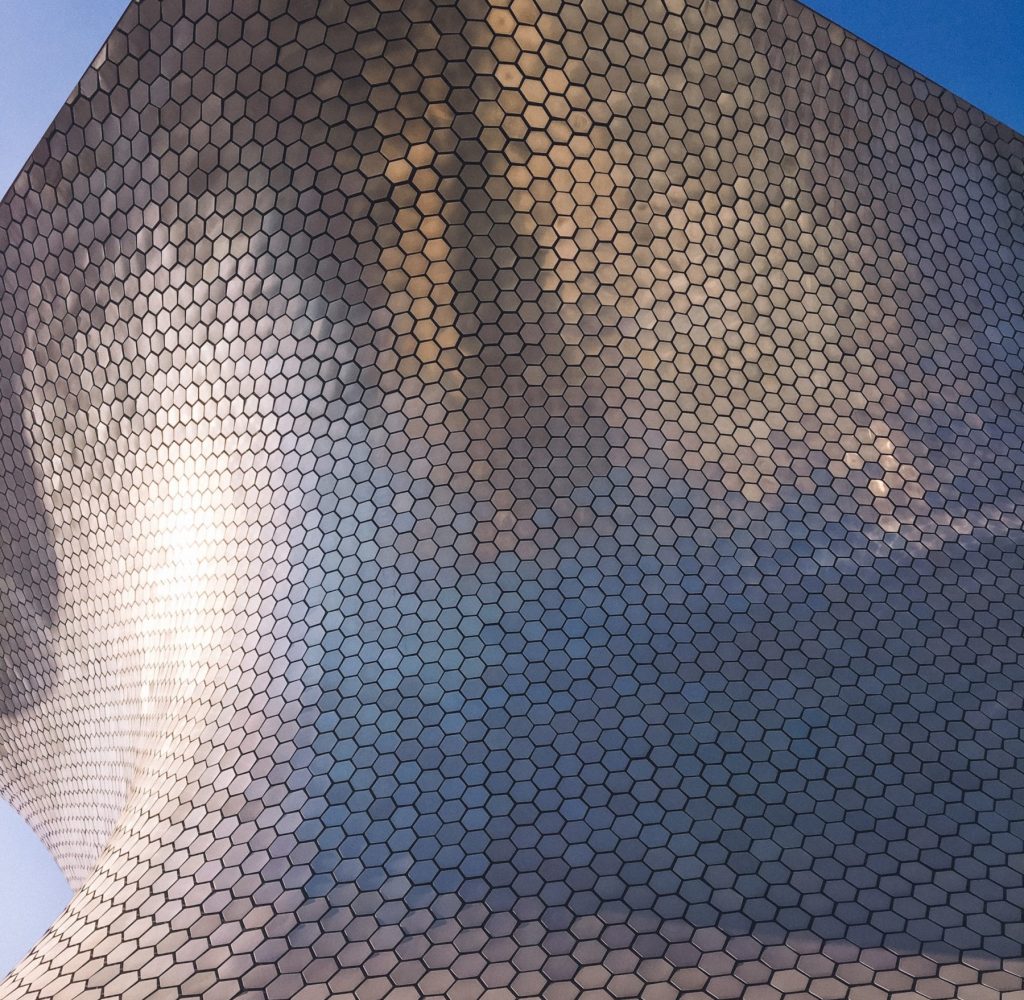 Museo Soumaya is a world-renowned museum found near the popular upscale Polanco neighborhood.
The museum building itself is an attraction, as it is six stories high and covered in 16,000 hexagonal aluminum tiles. Seriously, you can't miss it. 
Once inside, you will view some of the most famous paintings and sculptures in the world.
There are paintings from Monet, Renoir, and van Gogh, among others. You can also view sculptures by Salvador Dali. 
Museo Soumaya is free to all visitors. The museum is open from 10:30 a.m. to 6:30 p.m. Wednesday through Monday. The museum is closed on Tuesdays. 
7. The Zocalo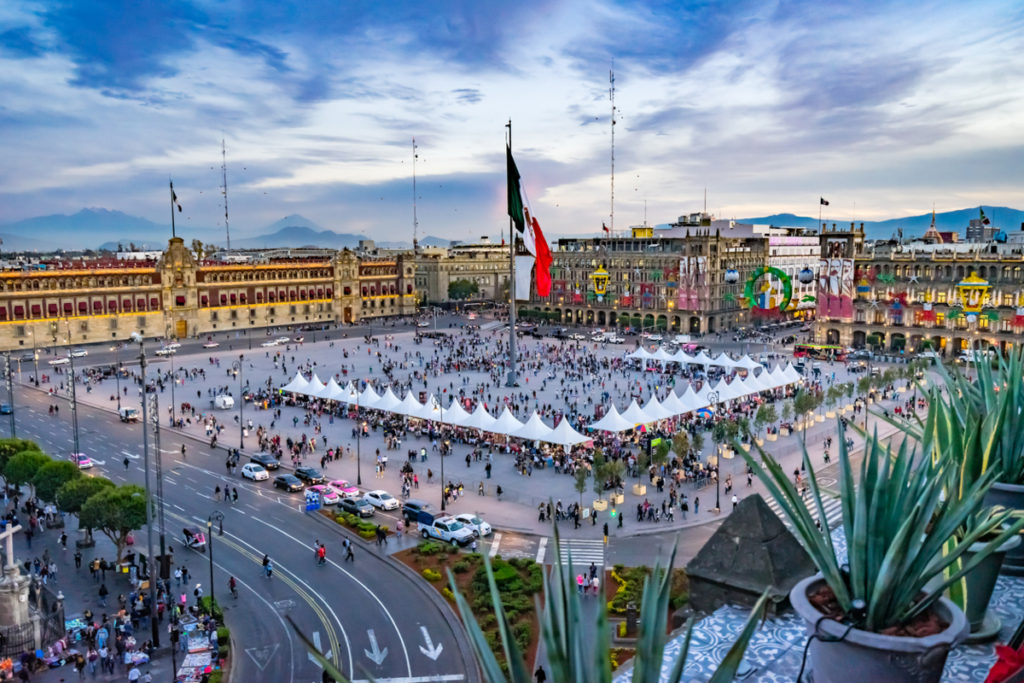 The Zocalo, or Plaza de la Constitucion, is in the Centro Histórico district and is the main square in Mexico City.
It is known for hosting large events and gatherings such as national ceremonies or protests.
When visiting the Zocalo, be sure to head over to the Metropolitan Cathedral, which is the largest cathedral in all of Latin America.
You should also walk over to the Ministry of Education to see the murals by Diego Rivera. 
When visiting the Zocalo and historic center you may wish to consider arriving early.
This area is one of the top attractions in the city and can get extremely crowded depending on the time of year or day you are visiting.
Another way to get great photos is to visit one of the restuarants on the 2nd level surrounding the squre.
You'll get great views from up there and the perfect shot for photos of the entire Zocalo.
If you have a long layover in Mexico City you can book a 3 hour layover tour of the Historic Center. It's a great way to see the city a bit with limited time.
8. Palacio de Bellas Artes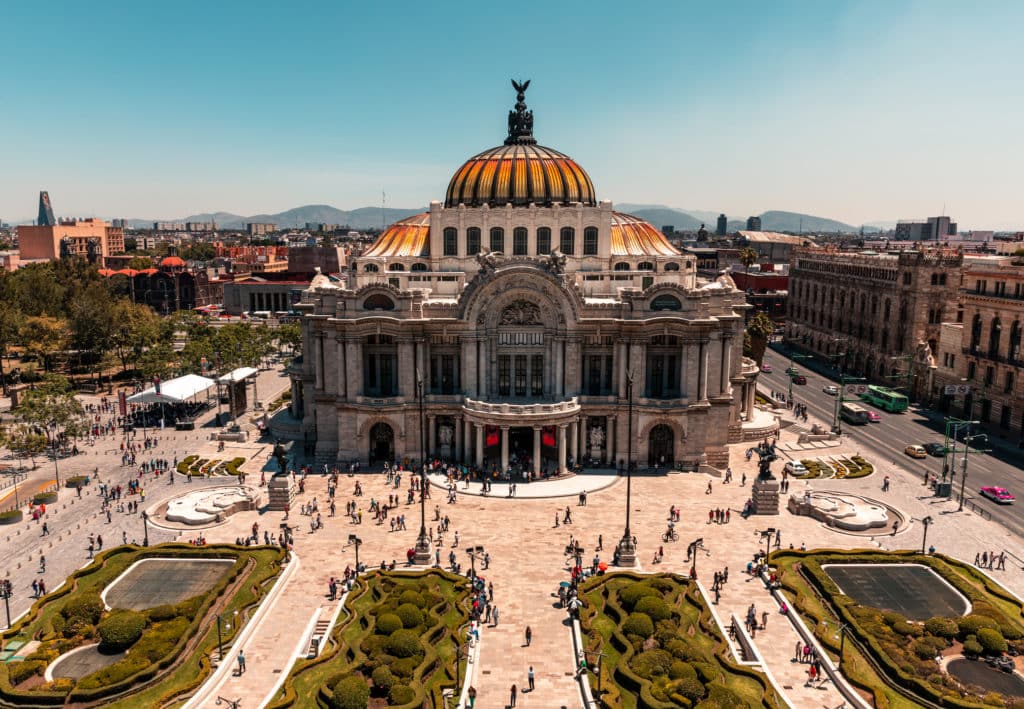 Palacio de Bellas Artes is the most popular venue for cultural performances in Mexico City.
It is host to major music, dance, and theater performances from around the world. 
The art deco building is also home to an impressive amount of murals, including one by famous Mexican artist Diego Rivera.
The Palacio de Bellas Artes is located in the centro historico about a 10-minute walk from the Zocalo.
You can find event and ticket information here. 
9. Xochimilco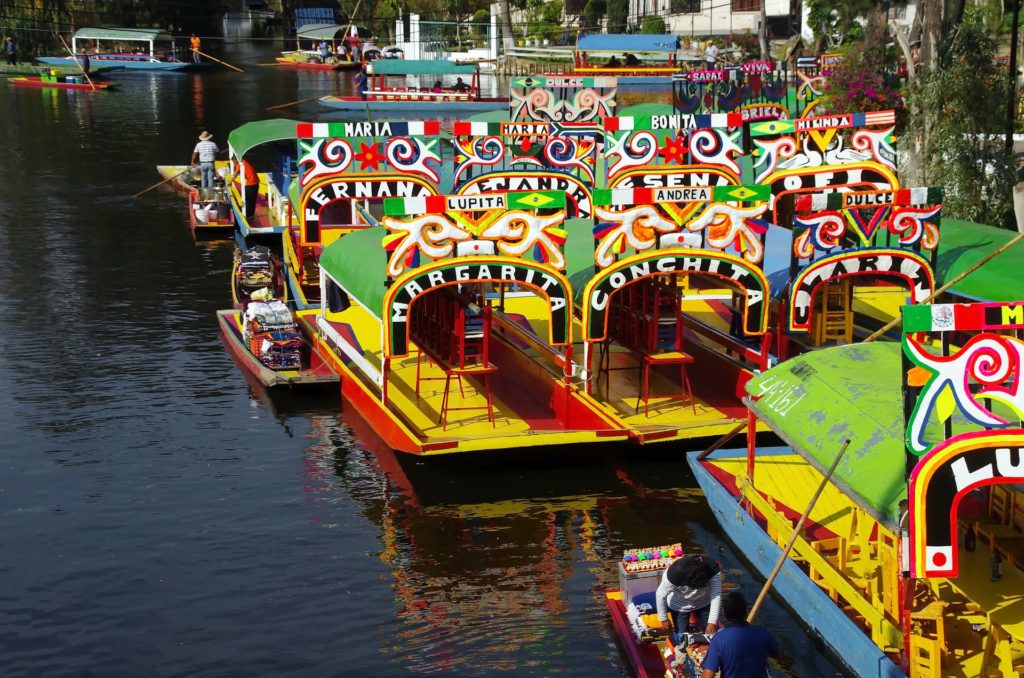 Xochimilco is a working-class neighborhood home to a unique canal system. 
It is known for its colorful boats, mariachi music, and festive atmosphere.
There are vendors selling food and drinks as they float down the canal, but you are welcome to bring your own as well. The micheladas are popular and will cost about a dollar. 
I'm told this is more fun to do with a large group, so if you have lots of friends or family along with you, bring them here.
10. Island of the Dolls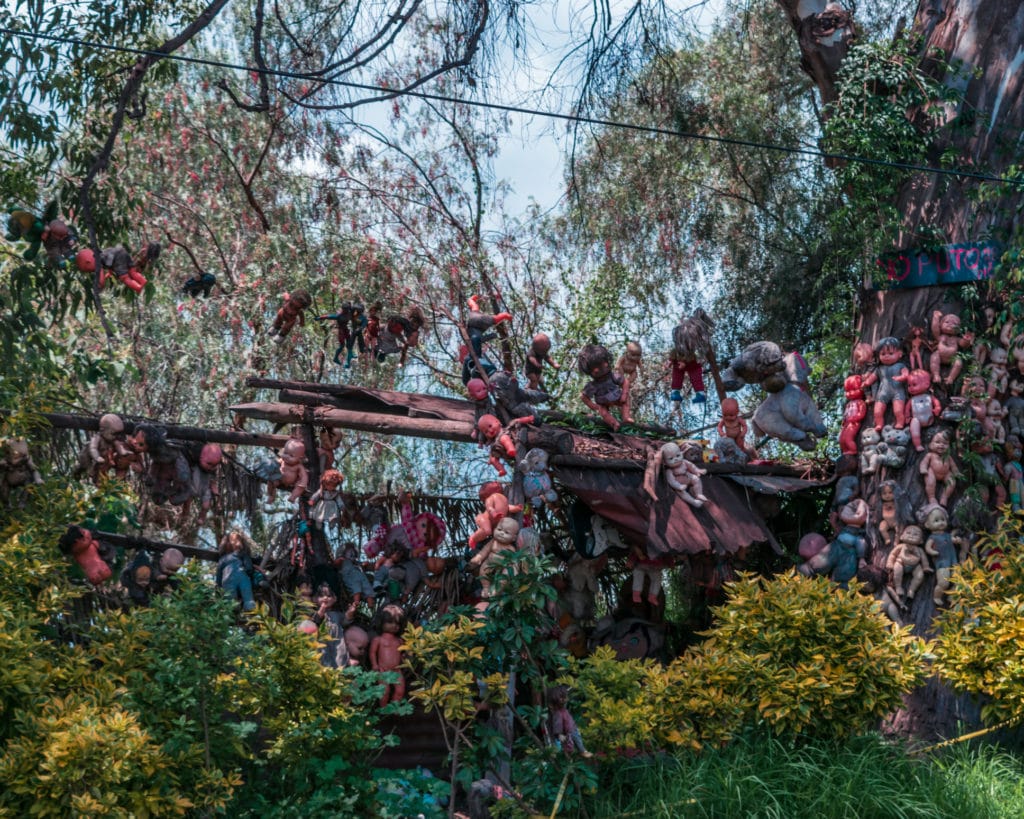 The Island of the Dolls is located between the canals of Xochimilco.
The island is said to be haunted by a young girl found dead on the island, victim to some peculiar circumstances. The thousands of dolls and doll parts decorating the island are said to hold the little girl's spirit.
While definitely a bit creepy, it is also a unique place to visit that can be done on your trip to Xochimilco. You can read more about the Island of the Dolls here. 
11. Lucha Libre
Lucha Libre, or freestyle wrestling, is a popular sport throughout Mexico.
The wrestlers typically wear colorful masks and the matches are known for being quite animated and fun.
You can catch a Lucha Libre match in Mexico City on Tuesday, Friday and Sunday nights at Arena Mexico. Tickets are affordable and available here.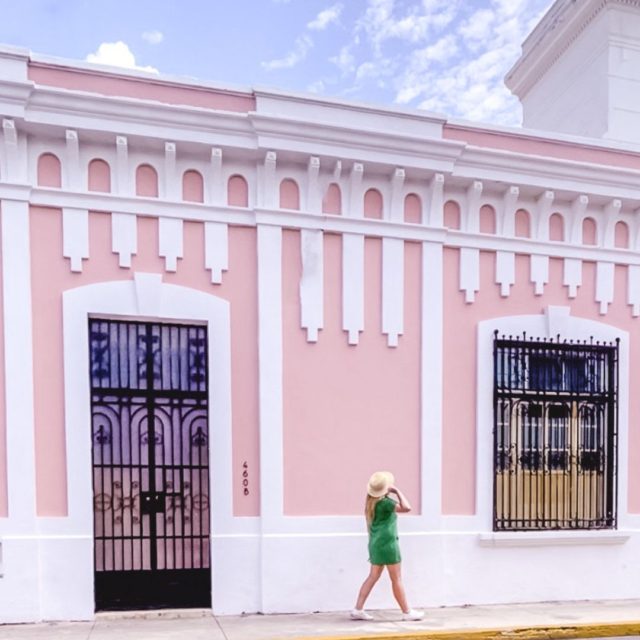 The best things to do in Merida Mexico can all be enjoyed with just a few days in this beautiful, vibrant city. Merida is located …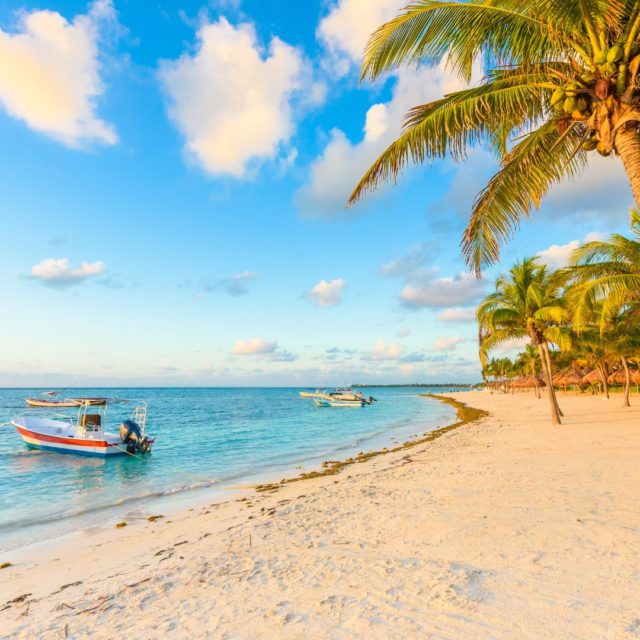 If you've never been to Cancun before, then these Top 10 Cancun Travel Tips are for you. Having just returned from my own two week …
Book Your Trip
Find the best flight deals by using Google Flights, then book direct with the airline. This is the search engine I use to compare flights and prices before booking my own trips.

BOOK YOUR ACCOMODATION
I recommend searching for hotels through Booking.com to compare hotels on amenities, location, and price. If you are a member of a hotel's rewards program, always book direct with the hotel. If you are not loyal to a specific hotel brand, using Booking.com for the best price.

TRAVEL INSURANCE
Travel insurance is more important than ever. For just a few dollars a day you can protect yourself and your trip. I personally use World Nomads, but whomever you choose, don't skip out on travel insurance. It can literally save you thousands of dollars.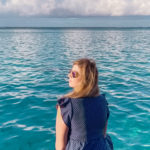 Eden Fite
Part-time Traveler | Dog Lover | Avoider of Crowds
I help busy people find creative ways to travel more.