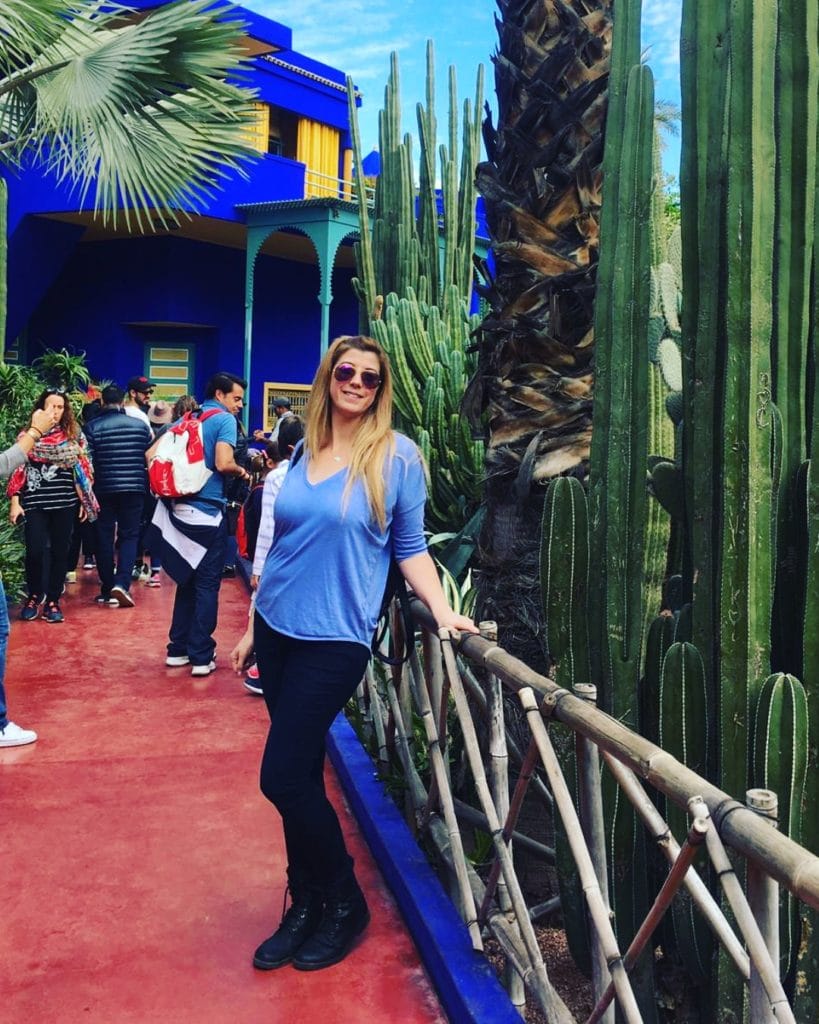 I don't talk about myself a whole lot on my blog but wanted to share these 25 Things About Me, so you can get to know me a little better.
If I've missed anything, or if there is something else you'd like to know, feel free to contact me or let me know in the comments below. 
1. I grew up in Green Bay, Wisconsin 
While I was born in St. Louis Park, Minnesota, I spent the majority of my childhood growing up in Green Bay.
I lived with my mother and attended grade school there from Kindergarten through the 12th grade. 
Shortly after graduating from high school, I moved out to California. I've been here ever since.
2. I live in Los Angeles
Although I am a frequent traveler, I reside in Los Angeles. I work a full-time job in downtown LA.
Like most Angelenos, I can't afford to live in downtown, so I commute each day from the suburbs. Fortunately, I only work four days a week. 
3. I love to play pinball
Over the last several years, pinball has been making a big comeback, especially here in LA. There are now several spots across the city that have magically combined cocktails and pinball.
Whenever I go out on the weekends, I'm usually headed to one of these places. While I'm not the best pinball player out there, I'm still pretty good.
If I'm ever traveling to a big city, I will always try to find a place to play pinball.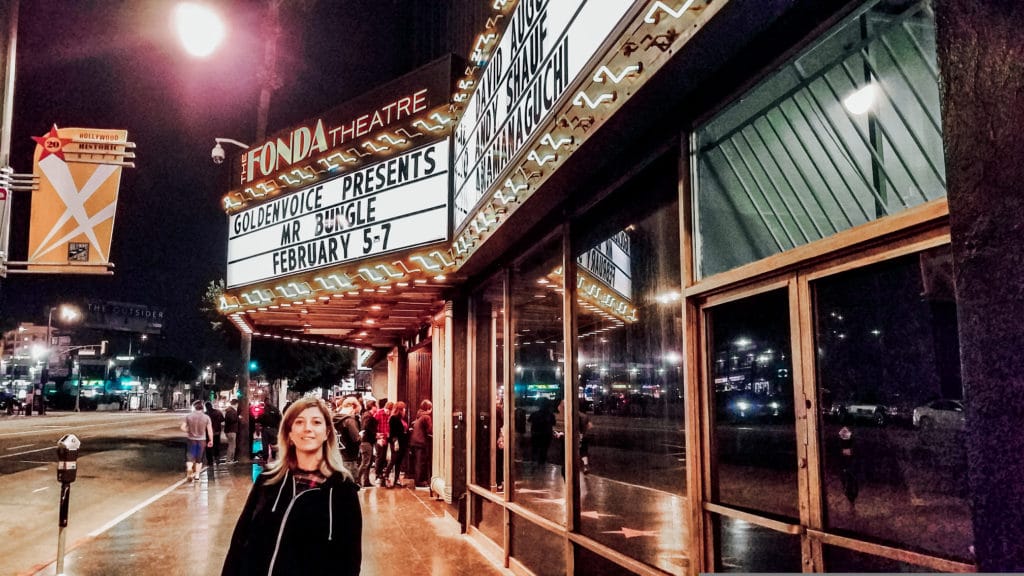 4. I'm a huge music fan
I grew up in the 90s listening to bands like Nirvana, Ministry, Sonic Youth, and Bikini Kill.
To this day I still love this music and attend live shows as often as possible. I'm also a huge fan of the Melvins.
They have been my favorite band for over a decade. I go see them whenever I can. I have also named my dog after them. His name is Melvin, of course. 
5. I want to go everywhere
Yes, I'm one of those travel bloggers that counts countries, but I do it for me, not to show up others.
I haven't always been able to afford to travel in my life, so now that I can, it's something that I'm proud of.  It also reminds me to be grateful whenever I get the chance to visit somewhere new. 
6. I have 3 college degrees
I attended college here in Los Angeles at CSU Los Angeles and earned all three of my degrees there.
My first degree was in Art, which I obtained when I was much younger and had yet to realize I'm not all that talented of an artist.
My second degree was in Political Science, which led me to my third, a Master's in Public Administration. It is this last degree that led me to my current career in local government.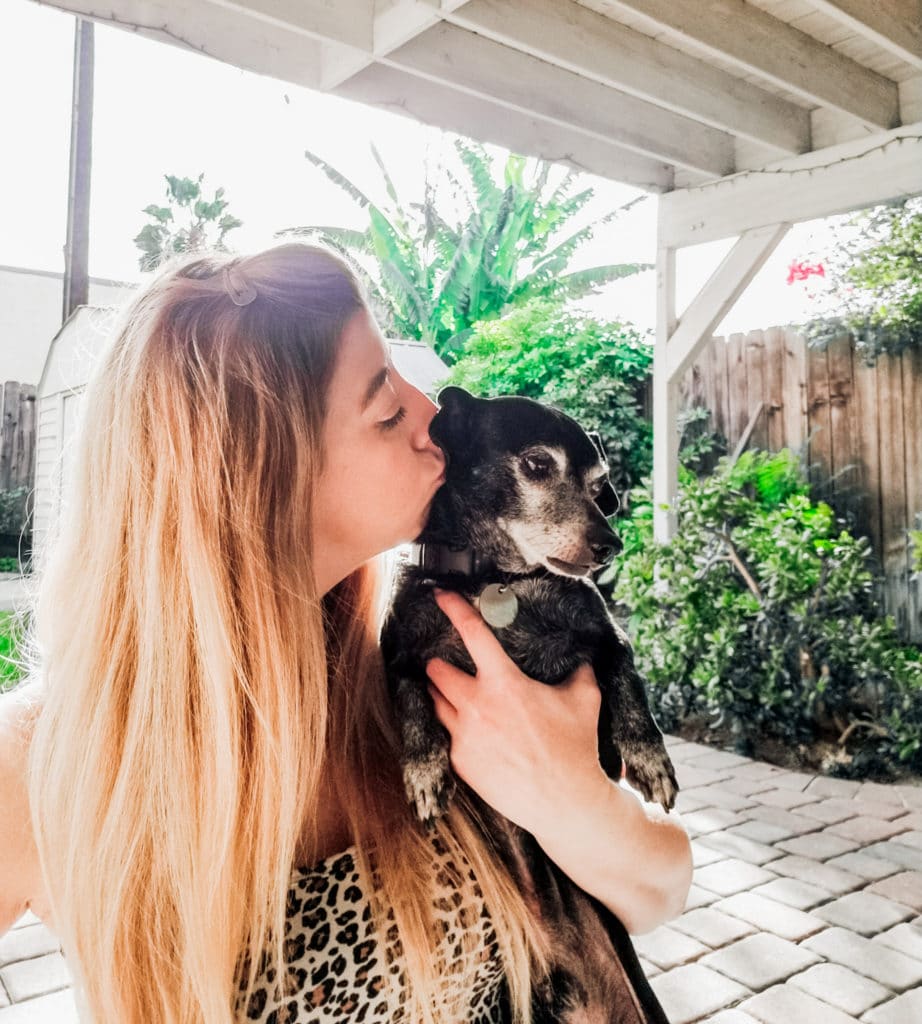 7. I'm a dog person
One of the most important things to know about me is that I LOVE dogs. They melt my heart.
I've had dogs around me for most of my life and have had my pup Melvin since 2010.
He's a Weiner dog (Dachshund mix) and has been my best friend since the day we met. I've always wanted to get another dog (or three), but have mostly lived in apartments while in Los Angeles. 
LA is so expensive!  If the housing market in LA ever changes and becomes more affordable, I hope to one day buy a house so that I can adopt more dogs. 
8. I'm trying to learn aerial silks and trapeze
Last year I began taking aerial classes to learn both the silks and trapeze. I'm pretty terrible at the moment, but the classes are fun.
Plus, they are taught by some incredibly talented people. I'll be sure to post a video of my first performance. 🙂
9. I love flying but am afraid of heights
I travel a lot, so I fly a lot, and I've grown to love it.
I used to be afraid of flying, mostly because I thought I was going to die everytime there was even the slightest bit of turbulence.
Fortunately, I've since conquered this fear, for the most part. I still get nervous when a flight is particularly bumpy, but I mostly enjoy the experience of flying.
My favorite part about flying is the excitement about visiting a new destinaion. That feeling never gets old.
10. I hate camping
Any kind of overnight activity that does not come with running water or showers, is not the activity for me.
Not showering makes me cranky and sad. For that reason, I make every effort in life to avoid putting myself in that situation.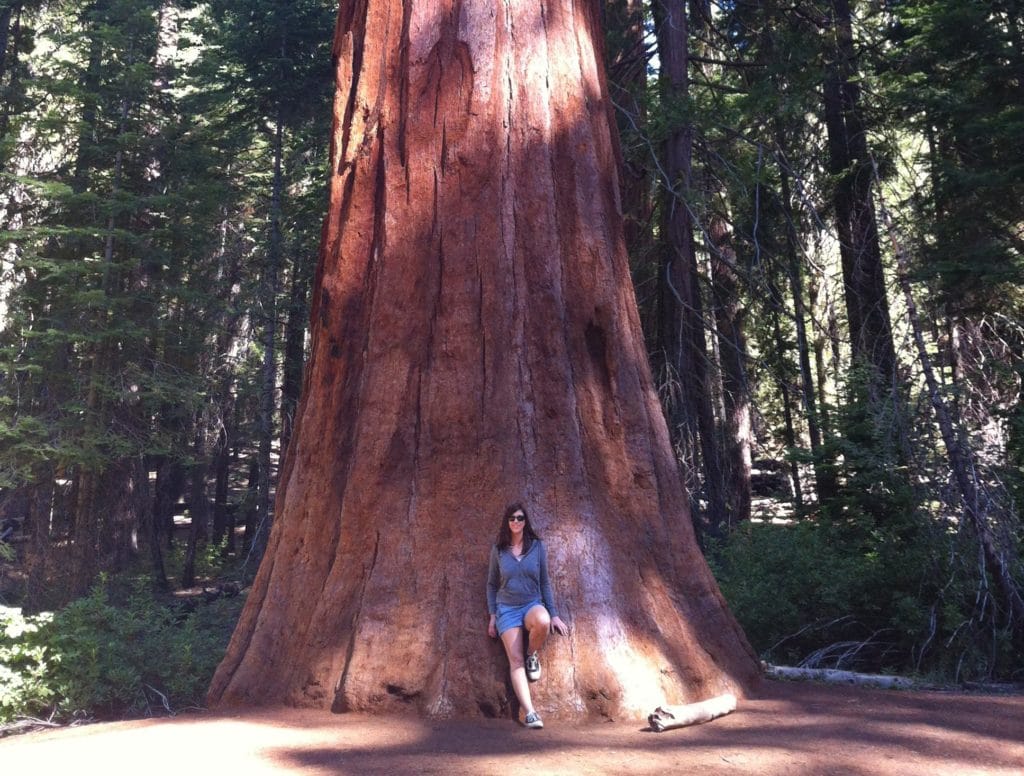 11. I'm in love with Yosemite National Park
My favorite place to get out into nature is at Yosemite. I've visited this park several times over the years and each time I love it even more than I did the last time.
If you like the outdoors and especially if you like hiking, you need to get yourself to Yosemite.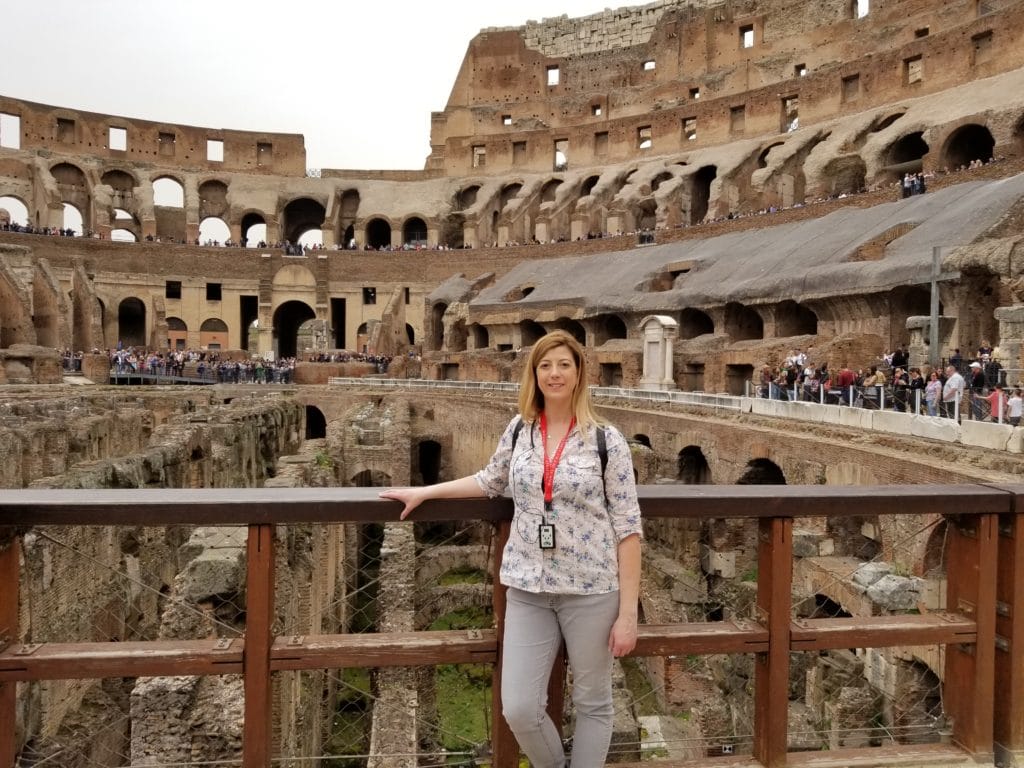 12. I'm a city girl at heart
While I love getting out and visiting our country's many national parks, I'm truly a city girl at heart.
I love the excitement that comes with touching down in a new city. I especially love visiting cities with historic city centers and great food. Hence, my adoration for Rome.
I hope you enjoyed learning these 12 Things About Me. Did I miss anything? What else do you want to know about me? Let me know in the comments below.
Book Your Trip
Find the best flight deals by using Google Flights, then book direct with the airline. This is the search engine I use to compare flights and prices before booking my own trips.

BOOK YOUR ACCOMODATION
I recommend searching for hotels through Booking.com to compare hotels on amenities, location, and price. If you are a member of a hotel's rewards program, always book direct with the hotel. If you are not loyal to a specific hotel brand, using Booking.com for the best price.

TRAVEL INSURANCE
Travel insurance is more important than ever. For just a few dollars a day you can protect yourself and your trip. I personally use World Nomads, but whomever you choose, don't skip out on travel insurance. It can literally save you thousands of dollars.


Related Posts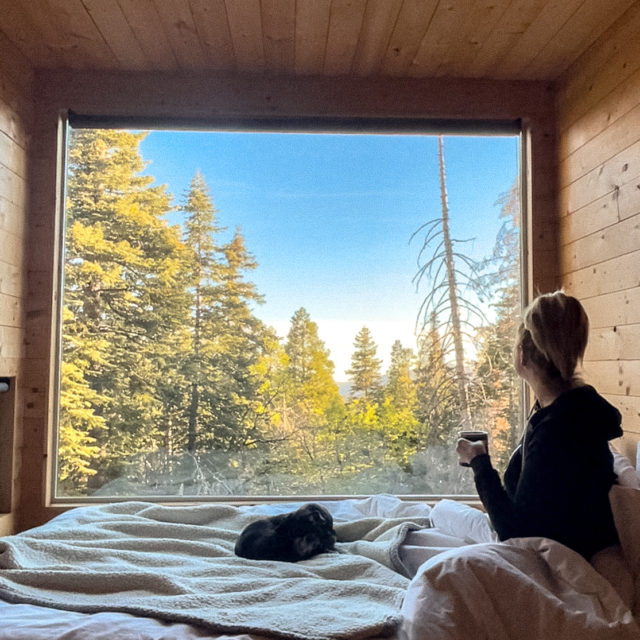 Is Getaway House Big Bear is worth the hype? Let's find out. Just last week I booked a last minute stay at Getaway House …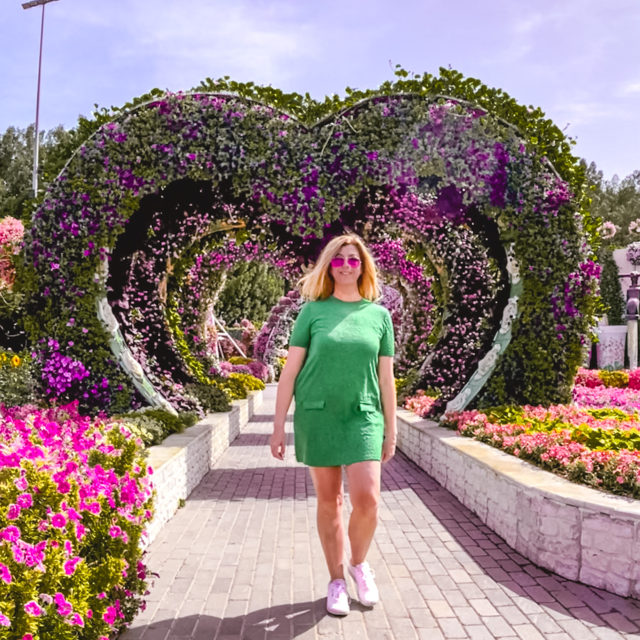 Visiting the Dubai Miracle Garden was one of my favorite activities during my recent trip to Dubai. Prior to my visit I had read a …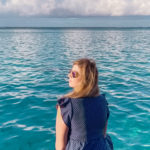 Eden Fite
Part-time Traveler | Dog Lover | Avoider of Crowds
I help busy people find creative ways to travel more.