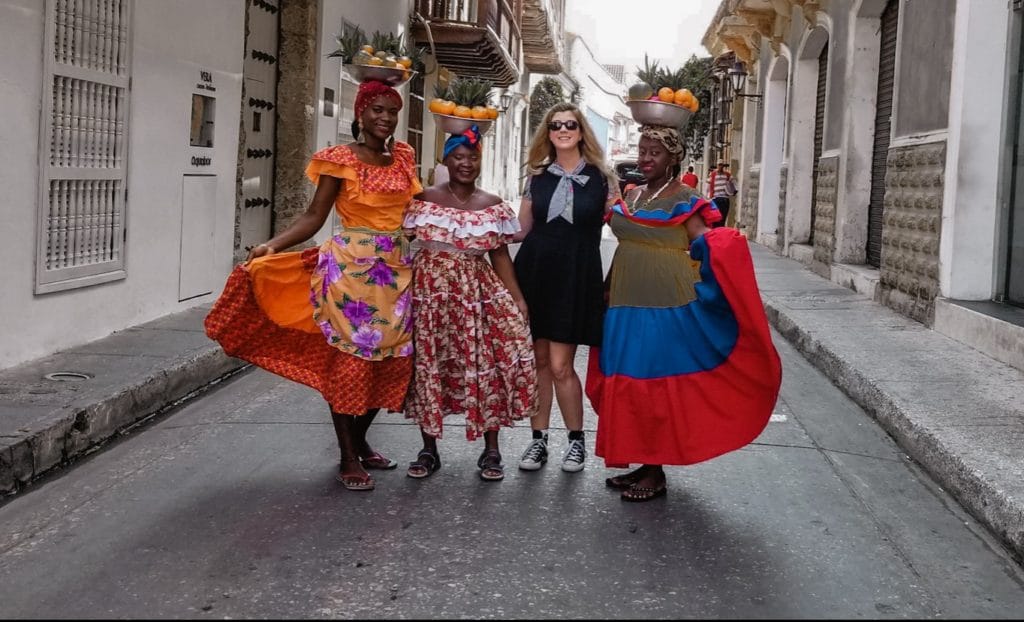 More women than ever are packing their bags and hitting the road. We're looking for adventure, the opportunity to explore new cities, and the experience of a different culture. 
We travel with other women on group tours, with our partners, and on our own.
In fact, women now make up the majority of solo travelers around the world. So what does this mean?
This means that women have the power to make a difference in this world for other women.
We have the power to impact the lives of women on a global scale through our choices, our actions, and our spending.
The way we treat other women matters. Where we spend our money matters. The way we interact and engage matters.
What if we all took this opportunity to intentionally seek out ways to support women when we travel?
I think together we can make this world a better place for women everywhere. Will you join me?
My ideas for how to make this happen are listed below. I'd love to know what you think about this and if you have other ideas. Leave me a comment, send me an email, whatever you want. I'd love to hear from you
13 Ways to Support Women When you Travel
1. Be generous towards women
If you have the means and the opportunity, consider being generous with your time, your conversation, your money, or anything else when interacting with women when you travel.
The money you spend while traveling can often be quite significant for local families and communities, especially when visiting remote destinations.
2. Shop at women-owned businesses
Anytime you're given the opportunity, try to shop at women-owned businesses to directly support local women and their families.
Your money will go a lot farther and be so much more impactful when you spend your cash at local businesses.
The profits don't get absorbed by as many people, and more of what you spend will actually benefit the business owner and local economy.
3. Eat at women-owned restaurants
Eating at women-owned restaurants will offer the same benefits as supporting other women-owned businesses, you get to directly support local women and the local economy.
You'll also enjoy the benefit of having a delicious and authentic meal while in your destination.
4. Travel with women-owned and operated tour companies
If you have the option and the flexibility in your schedule, try to book your travel through women-owned and operated tour companies.
First and foremost, this helps women business owners. Plus, you'll often find women-owned tour companies will partner with other women-owned businesses in the destination.
For example, you will be more likely to visit co-ops, women-owned restaurants, or organizations that support women in the local communities.
5. Book local tours with a female guide
When looking for a local tour in your destination, seek out female guides to show you around the city.
It's a great way to support a local, and I've often found that local guides tend to be college students.
I can't think of a better way to spend my money than handing it over to a young woman trying to make her way through college.
6. Purchase items that are handmade by local women
Whenever possible, purchase souvenirs and gifts that are handmade by the local women.
Not only will your gifts be so much better, but it's the perfect way to support women and the local economy.
Most souvenir shops sell mass-produced junk anyway, so put the extra effort into finding unique gifts and using your spending power in a positive way for the community.
7. Consider volunteering or donating to a local women's organization
If you happen to have extra time or money while visiting a destination, consider looking into volunteer opportunities or organizations you could lend some extra support to.
You may have skills that are hard to find in the region you're visiting.
Do some research before you head out on your trip and consider reaching out to a nonprofit or local organization that provides services to the local women.
You'll likely have a rewarding a memorable experience by doing this.
8. Visit cooperatives that support women
One of my favorite ways to support local women when you travel is to visit cooperatives.
Do a little research before your trip and see if there are any cooperatives near where you will be traveling.
These organizations often sell products unique to the destination, and conduct tours to teach visitors about how the product is important to the local community.
Plus, the money earned from sales of the product will go to support local women.
A visit to a local cooperative can make a fun and unique addition to your itinerary and they are a very direct way to support local women.
9. Support local women artists
If you come across a gallery, local exhibit, or street artist, consider making a purchase to show support.
Even small purchases can mean a lot to local artists. Plus, they make perfect souvenirs for your home or office.
10. Go see women musicians and bands perform
If you're presented with the opportunity to see live music while traveling, you should always go.
I especially encourage you to do so if you get the chance to support local women musicians and bands.
Women musicians and bands are so often overlooked and under-supported, just showing up to the show can really go along way.
If you like what you hear, consider purchasing some music or merchandise directly from the band after the show. Believe me, they will appreciate you.
11. Engage with, and talk to local women
Whenever possible, engage with and talk to the local women. Locals are often interested in talking to travelers, especially if you're visiting a remote or non-touristy destination.
Many times you will find they are curious and anxious to interact with you and ask you questions.
Spend some time with them and be sure to ask them about themselves and their lives as well. There's no better way to get to know a place, than to interact with the locals.
12. Be kind to women
One of the easiest ways to support women when you travel is to just be kind to women.
Always be friendly and kind when interacting with everyone when you are traveling, but especially the local women.
Women are often the ones you will encounter serving your food, making your bed, and cleaning up after you. Be kind, respectful, and always, say thank you.
13. Travel with other women
One of the most fun ways to support women when you travel is to travel with other women.
This can be your girlfriends, someone in your family, or even a women's travel group. Sharing travel experiences with other women strengthens bonds and encourages other women to travel too.
If you have a lady in your life that always talks about traveling one day, book a trip with her and get her started.
Show other women that traveling is much easier and much more affordable than most people think. I won't get into all the reasons why you should travel, but believe me, there are many.
Book Your Trip
Find the best flight deals by using Google Flights, then book direct with the airline. This is the search engine I use to compare flights and prices before booking my own trips.

BOOK YOUR ACCOMODATION
I recommend searching for hotels through Booking.com to compare hotels on amenities, location, and price. If you are a member of a hotel's rewards program, always book direct with the hotel. If you are not loyal to a specific hotel brand, using Booking.com for the best price.

TRAVEL INSURANCE
Travel insurance is more important than ever. For just a few dollars a day you can protect yourself and your trip. I personally use World Nomads, but whomever you choose, don't skip out on travel insurance. It can literally save you thousands of dollars.


Want to save it? Pin it.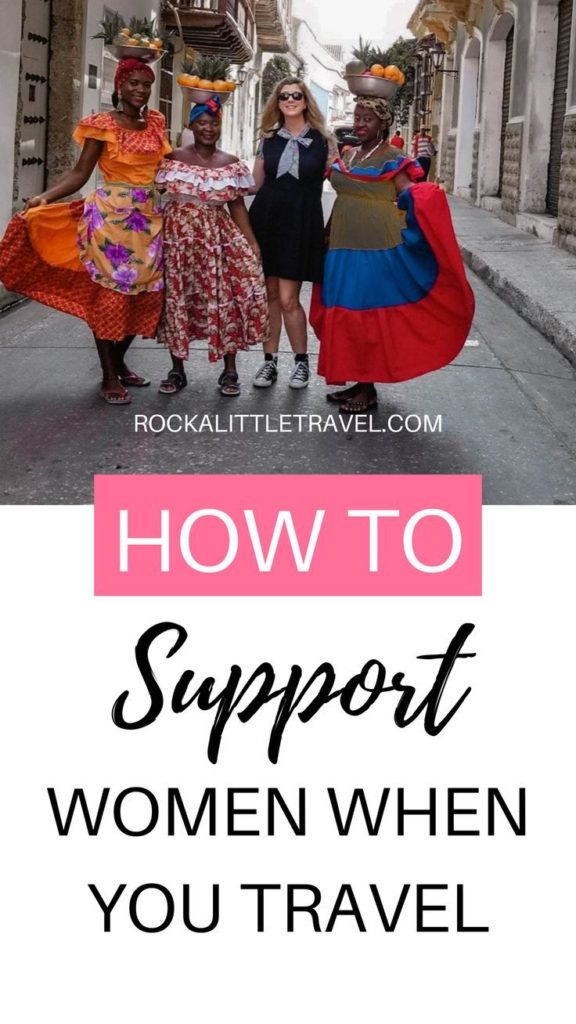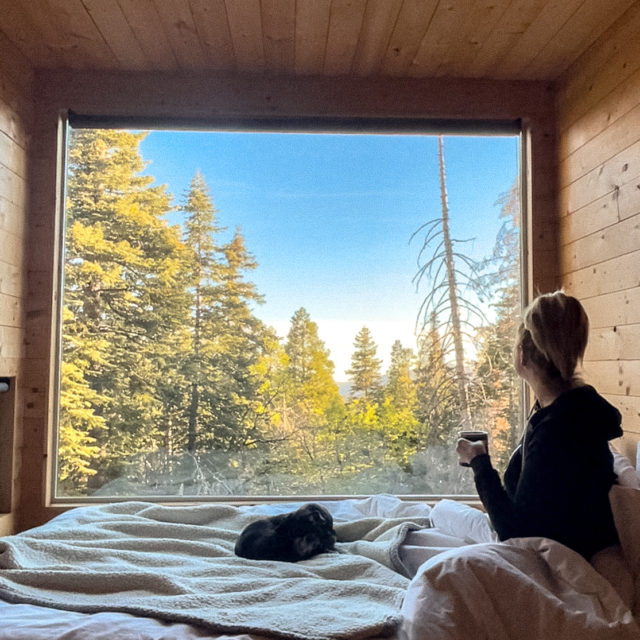 Is Getaway House Big Bear is worth the hype? Let's find out. Just last week I booked a last minute stay at Getaway House …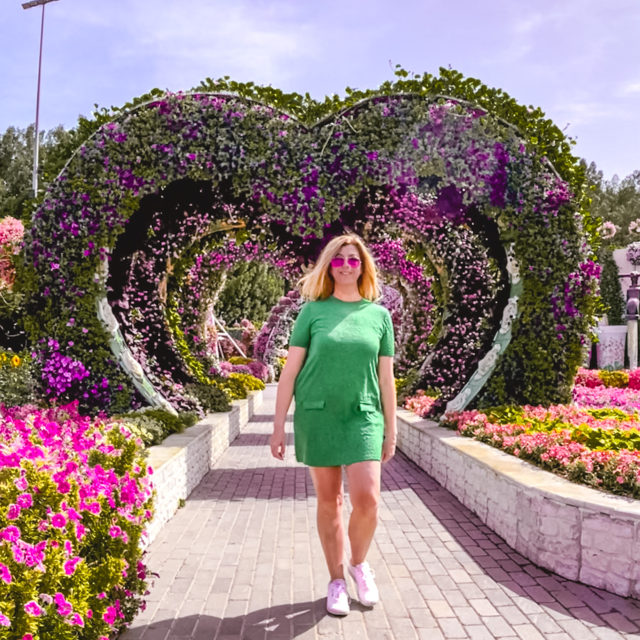 Visiting the Dubai Miracle Garden was one of my favorite activities during my recent trip to Dubai. Prior to my visit I had read a …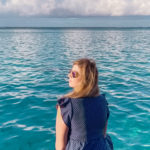 Eden Fite
Part-time Traveler | Dog Lover | Avoider of Crowds
I help busy people find creative ways to travel more.