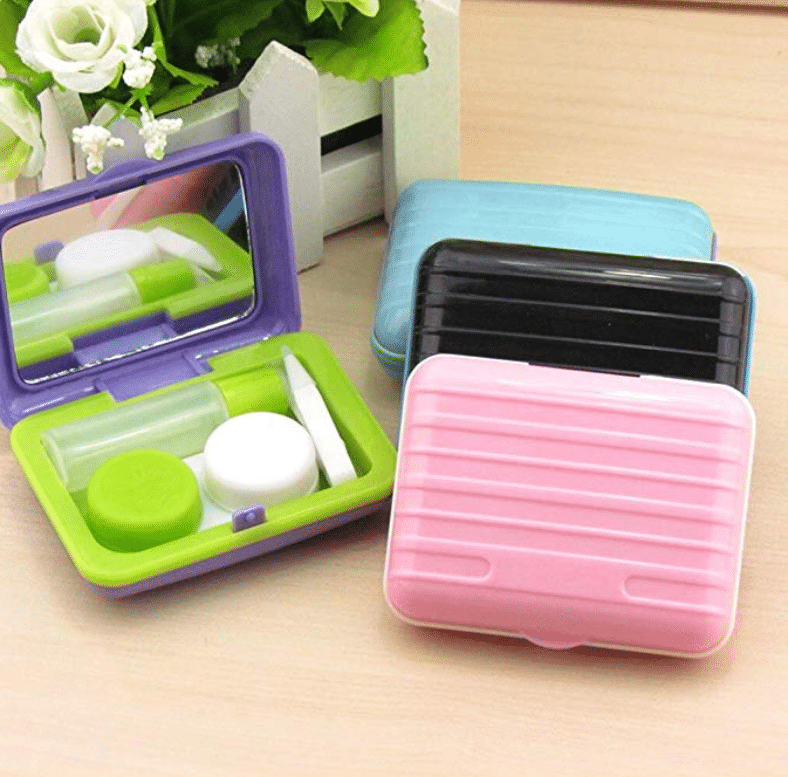 If you have poor vision like I do and wear contact lenses, you are probably aware of the phenomenon that contact lenses are only lost or damaged at the most inopportune time possible. 
With this in mind, you want to plan ahead for any possible hiccups that may involve your contact lenses or vision in general while traveling.
To help you be prepared for just about anything that could happen with your contacts, I've put together these top 10 tips for traveling with contact lenses.
Many of these tips are the result of my own past mistakes. Hopefully, if you follow these tips, you can avoid the worst of them.
My Tips for Traveling with Contact Lenses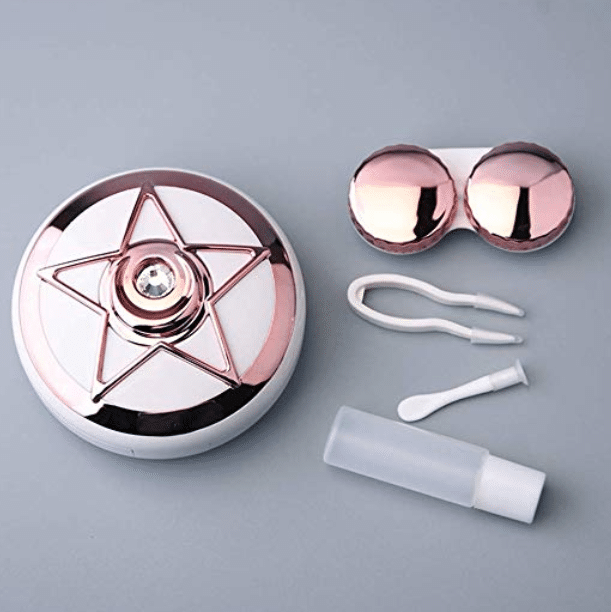 1. Pack an extra set of lenses
Whenever possible, always pack a second pair of contact lenses when you are traveling.
If you wear daily disposable contact lenses, bring plenty of extras in case you are somehow separated with your luggage.
There are so many things that can go wrong with contacts. You do not want to find yourself mid vacation and only able to see out of one eye. 
Try to make a habit of ordering extra lenses whenever you place your yearly contact lens order.
This way you don't need to make a special visit and wait for them to come in just days before a big trip.
2. Bring an extra bottle of contact solution
Always pack a second travel size bottle of contact lens solution. First, you don't want to run out and have to try and track down a bottle of saline, especially if you're in a remote location.
Second, you do not want to experience your only bottle of contact lens solution leak out into your bag during a flight.
When this happens, you are likely to arrive at your hotel ready to get some sleep, only to realize you have nowhere to safely store your contacts.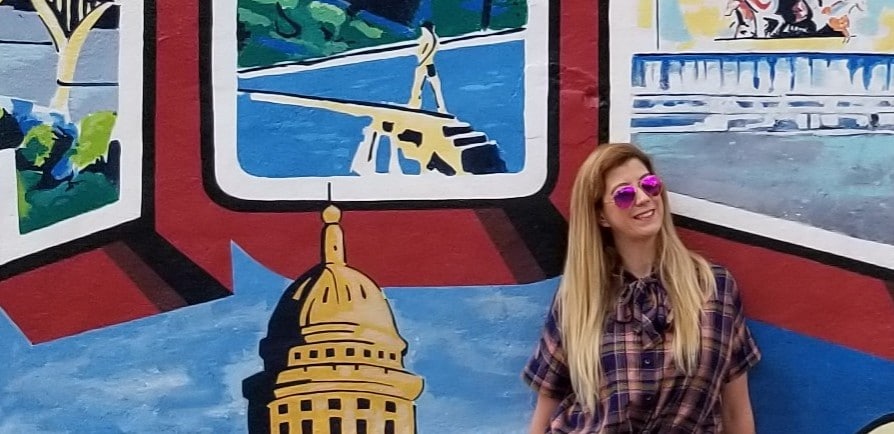 3. Pack an extra pair of sunglasses
If you are a contact lens wearer and also are extremely sensitive to sunlight like I am, make sure to bring a backup pair of sunglasses whenever you plan to be far from home.
I cannot tell you how much it sucks to be on a boat in the middle of the ocean with broken sunglasses for an entire day.
Even if you lug around those cheap plastic ones you find at the gas station, just bring something. You don't want your eyes burning in the sun when you're supposed to be enjoying your trip.
4. Bring your supplies with you in your carry on
Be sure to bring along a small travel pack containing the travel-size solution, a lens case, rewetting drops, and your eyeglasses onto the plane with you in your carry on bag.
You do not want to be stuck on a long haul flight without the ability to remove your lenses if they become uncomfortable or if you need to get some sleep. 
Do yourself another favor and bring a small bottle of hand sanitizer as well. 
5. Be ready to roll before the plane lands
On a recent trip to Rome, I made the mistake of waiting to put my contacts in until I could use the restroom at the airport when the plane landed.
What I did not consider, was the incredibly long line for the women's restroom, but also the fact that the rest of the plan was now ahead of me in an even longer line to get through customs.
As a result of this significant lack of foresight on my part, I was stuck waiting in the customs line for well over 2 hours. 
The moral of the story here is to take advantage of the time that you are just sitting there stuck in your seat on the plane. 
6. Have a copy of your prescription  
If you're traveling with contact lenses, you should always have a copy of your current contact lens prescription available.
This way, in the event that you need to see an optometrist or ophthalmologist while traveling, you'll have your records with you.
You can just use your phone and take a photograph of the prescription, this way you will always have it with you.
Hopefully, you will never be in this situation, but if you find yourself there, you'll be happy you were prepared.
I also recommend keeping your doctor's name and phone number on hand as well. This may help to expedite any services you might need.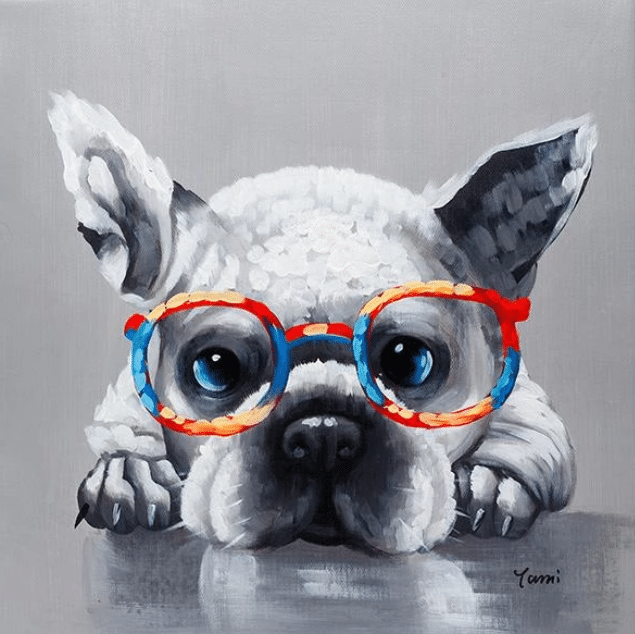 7. Do not forget your glasses
Even if you prefer to always wear contacts, don't try and leave your glasses behind just to pack light. At some point, you are going to need to take your contacts out and give your eyes a rest.
It's better to be comfortable than regret not bringing them with you. If you're worried about losing them, bring an older pair just to have.
Plus, this way if you somehow lose your contact lenses, you'll still be able to see.
Also, you can get the cute photo pictured above at Fun Animal Art. This is not sponsored, it's just cute.
8. Wash your hands a lot
Have you ever wanted to contract pink eye in Hawaii? I didn't think so. But that's exactly what I did, so don't be like me.
When you're traveling, you naturally come in contact with tons of germs and bacteria, some of which your body has probably not come into contact with before.
You're going to be touching a lot of surfaces, and you're going to be tired and also touching your eyes. So do your best to keep your hands clean.
Try to wash them as much as possible and use hand-sanitizer as necessary throughout the day.
9. Pack your backups in different bags
You do not want to be caught with all of your contact lenses and contact lens supplies in one bag. If you lose that bag, or if it gets stolen, you are going to have a really crappy vacation.
Plan for the worst, but hope for the best. Keep one of everything in each of your bags. This way no matter what happens, you'll always have supplies with you.
10. Be prepared for the unexpected
Be as prepared for the unexpected as much as possible. Due to the very nature of travel we're often trying different activities and things we've never done before.
This makes the unexpected more, expected. It seems no matter how prepared we are for something, there will always be something we didn't think of.
I was in Morocco last year and visited a Hammam spa during my trip. Little did I know the woman who had done by body scrub was also going to rinse my body off with a hose to the face!
She shot me right in the eyes, so it took about 5 minutes for my contacts to settle back to where they were supposed to be. I was surprised as hell I didn't lose them in the water.
So basically what I'm saying is, keep an open mind. Things are gonna happen sometimes, just do your best to recover.
I hope you found these tips for traveling with contact lenses helpful and that I've brought up some things you may not have thought of.
I have an entire page dedicated to Travel Tips if you'd like to continue reading.
If you've enjoyed this post I'd love it if you would consider sharing it. It helps me a lot.
Book Your Trip
Find the best flight deals by using Google Flights, then book direct with the airline. This is the search engine I use to compare flights and prices before booking my own trips.

BOOK YOUR ACCOMODATION
I recommend searching for hotels through Booking.com to compare hotels on amenities, location, and price. If you are a member of a hotel's rewards program, always book direct with the hotel. If you are not loyal to a specific hotel brand, using Booking.com for the best price.

TRAVEL INSURANCE
Travel insurance is more important than ever. For just a few dollars a day you can protect yourself and your trip. I personally use World Nomads, but whomever you choose, don't skip out on travel insurance. It can literally save you thousands of dollars.


The best day trips from Merida will take you all over Mexico's vibrant Yucatan Peninsula. From the Yucatan's white sandy beaches to its abundance of …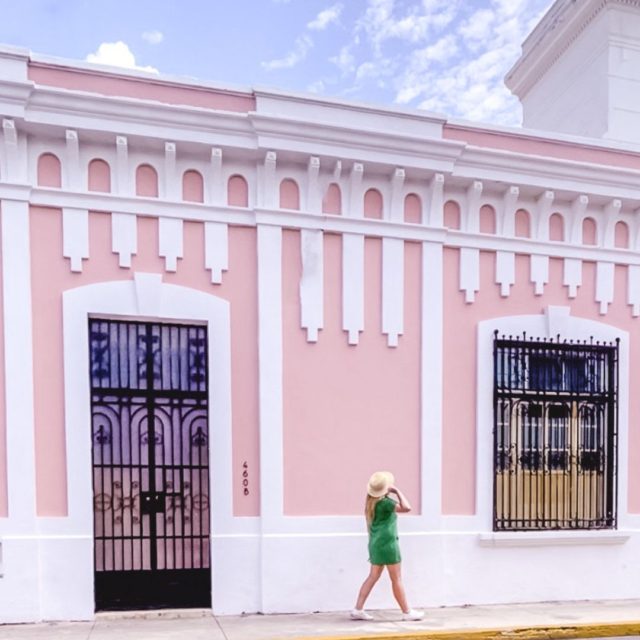 The best things to do in Merida Mexico can all be enjoyed with just a few days in this beautiful, vibrant city. Merida is located …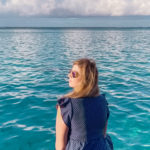 Eden Fite
Part-time Traveler | Dog Lover | Avoider of Crowds
I help busy people find creative ways to travel more.