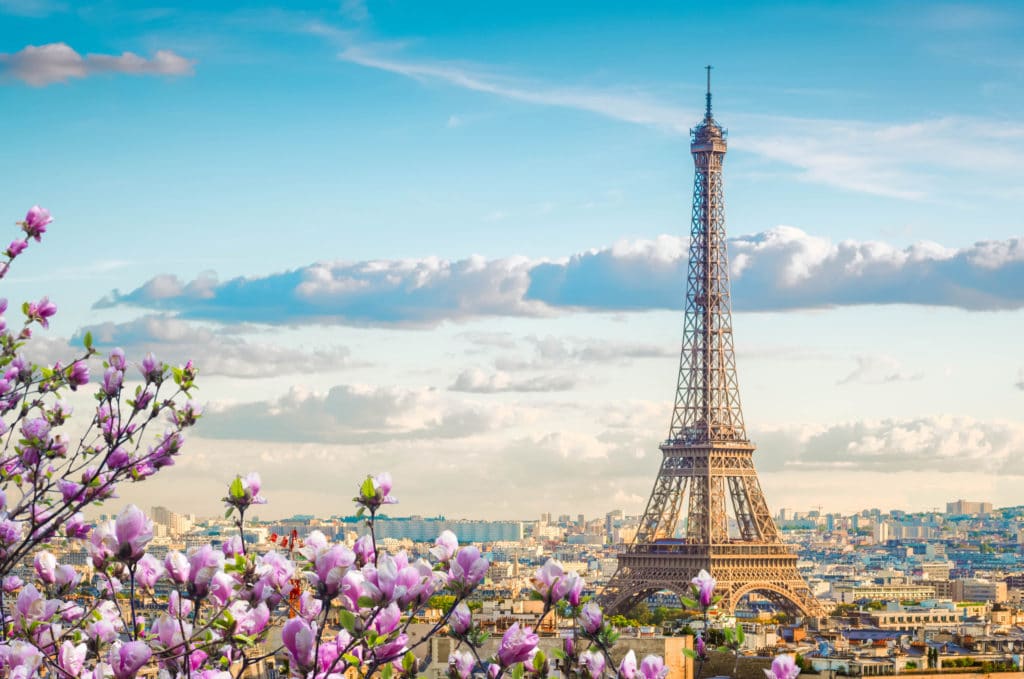 Planning a visit to Paris for a week, or even just a weekend? Whether you've been before or this is your first time, a few travel tips for Paris can go a long way to ensuring you have a great trip.
If you're short on time, or you've just never been before, it can be a bit overwhelming. Paris is a big city with many landmarks to see, and experiences have. A few tips and a little advice can really go along way.
To help you explore the city of light with ease, I've put together these 25 Travel Tips for Paris.  I hope you find them useful and they make your trip easy as can be.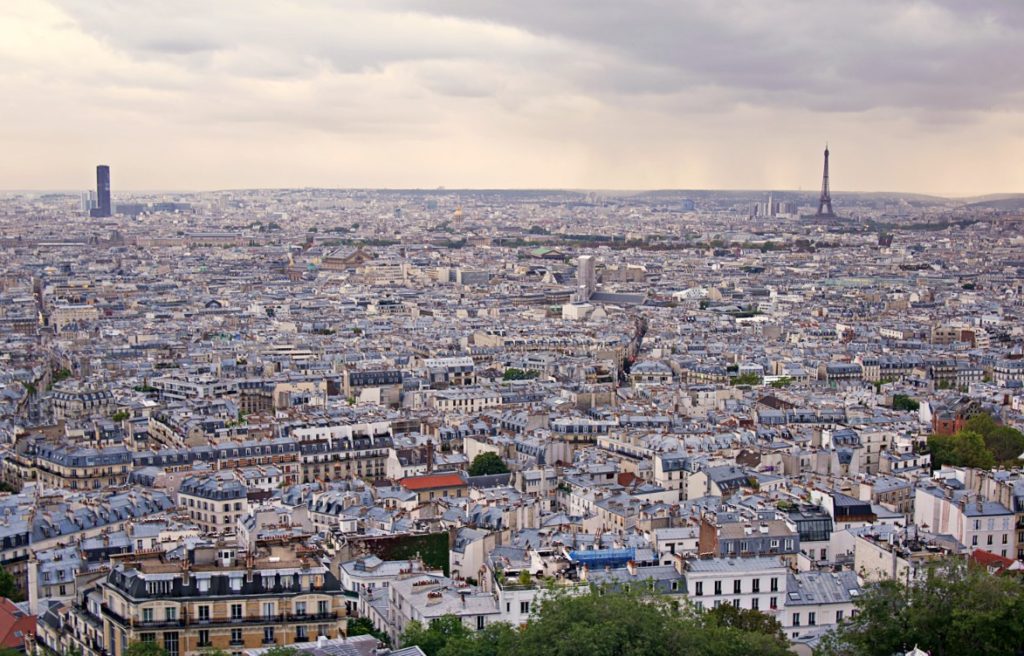 Location
Paris is the capital of France and found in the northern part of the country. The River Seine winds through the center of the city.
Paris is easily accessible via an international flight into its biggest airport, Charles de Gaulle. The airport is also serviced by nearly all the major budget-friendly airlines operating within Europe.
If you prefer, you can also take one of the many European high speed trains into the city center.
Top 25 Travel Tips for Paris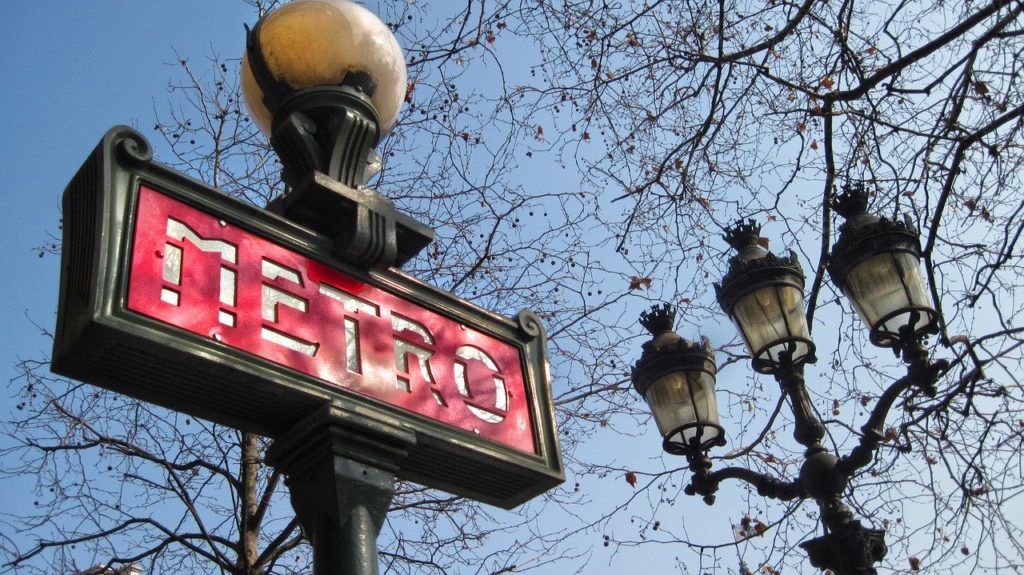 1. Take the train from the airport
The Paris metro is connected to the Charles de Gaulle airport, so it's super easy to get into the city by train. You can find signs at the airport directing you to the train after the baggage claim.
Your metro ticket can be purchased just above the train platform before you head down to the trains. The ticket machines take both cash and credit cards. You can find more information on the various ticket prices here.
From Charles de Gaulle you'll be looking for the RER train. These run every 15 minutes or so from about 5:00 a.m. to midnight. The trip from the airport to the city center (Gare du Nord station) will take about 25 minutes.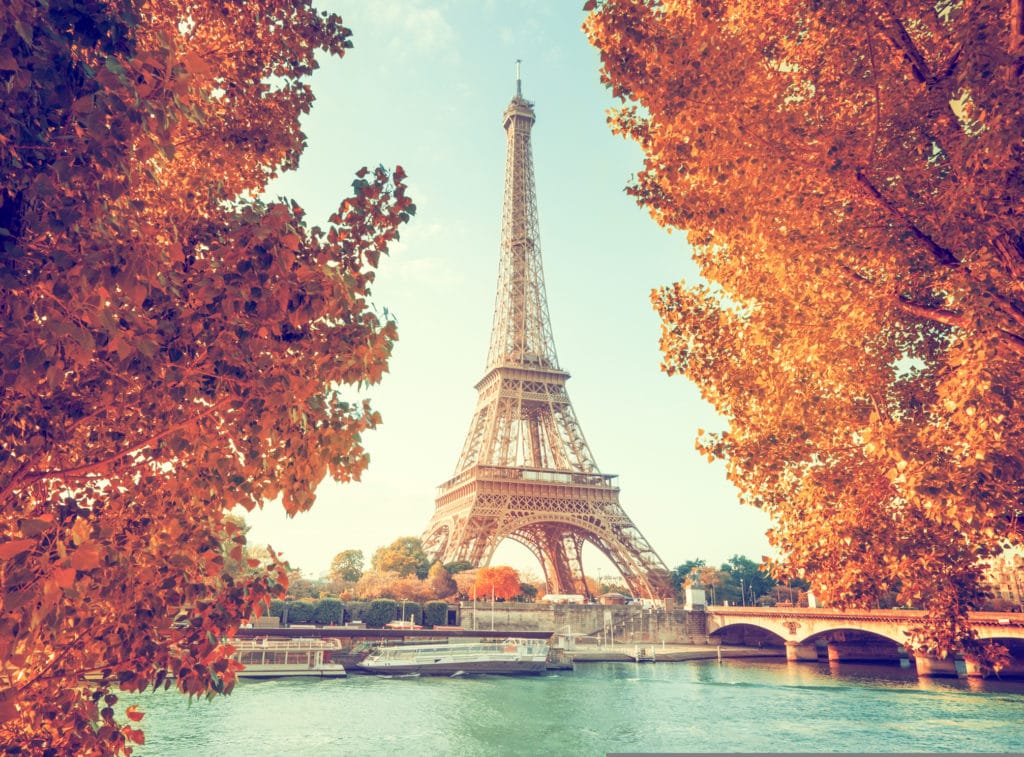 2. Visit in the offseason
Paris is a popular destination for tourists, especially in the summer which is the height of the tourist season.
To avoid the big tourist crowds plan your visit to Paris for the spring or fall. You'll be rewarded with shorter lines and lighter crowds. 
These travel tips for Paris can save you money too. Better airfare deals can be found in the off season and shoulder season.
Significanly lower hotel prices can be found as well, often as much as half the price of the peak tourist season.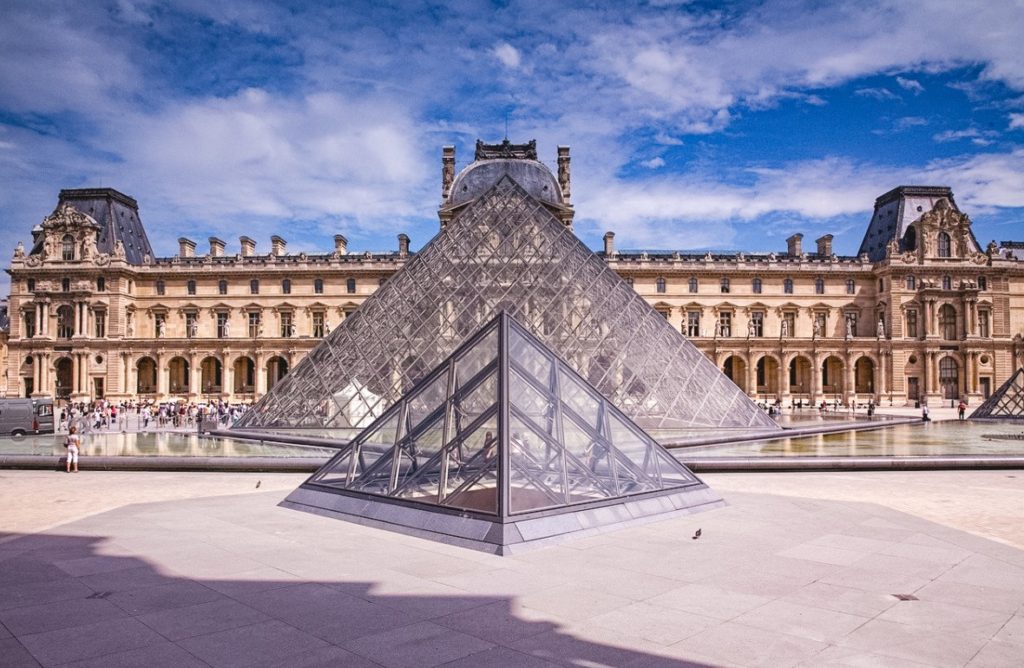 3. Book your tickets for the Louvre ahead of time
The Louvre is one of the most popular destinations in Paris for tourists and a visit is highly recommended. It gets extremely busy and the ticket lines are incredibly long. Do yourself a favor and book these online ahead of time. You can book your tickets here. 
This is one of my favorite travel tips for Paris. It'll save you so much time and hassle, it's worth the extra effort.
If you plan on visiting any other museums while you're in Paris, consider purchasing the Paris Museum Pass. Depending on how long you'll be in town and how many museums you plan to visit, the pass could save you a ton of money.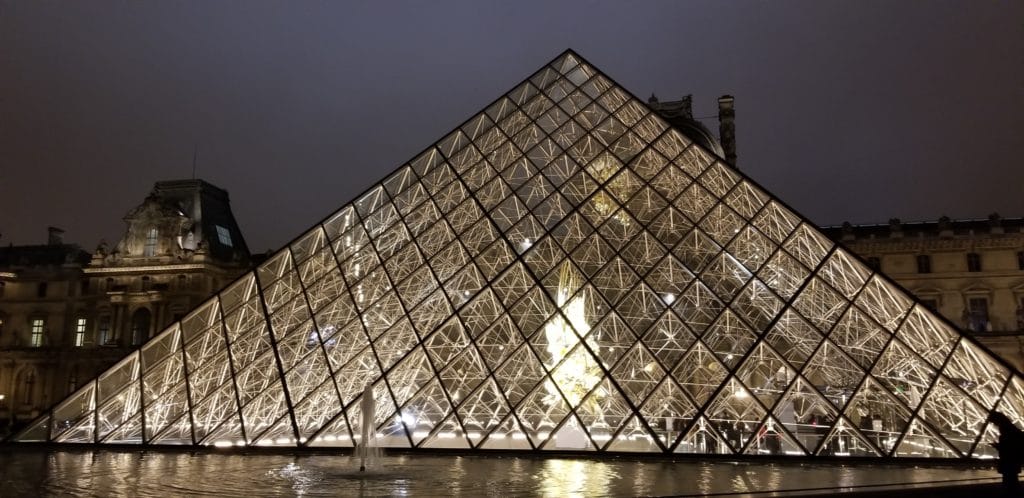 4. Plan to visit the Louvre at night
The Louvre is always going to be busy, but it's much less busy in the evening. If at all possible, plan to visit the Louvre when they are open during the evening. You'll have a better experience once inside. 
Plus, if you visit at night, it will be less of a hassle to view the Mona Lisa. Since there are lighter crowds in the evening, the area near the Mona Lisa will be less crowded. There will still be people there, but not as many.
5. Have a game plan
Before you arrive in Paris, you should spend some time figuring out what you want to see and do during your visit.
Try to prioritize so you can decide what you must do, and what could possibly wait for another time. This will give you some direction and eliminate time wasted figuring out what you want to do. 
Don't forget to implement these travel tips for Paris as you put your itinerary together as well. They are meant to make your trip easier, so use them in your planning.
If you have the extra time, consider taking a day trip outside of Paris as well. There are plenty of lovely destinations just a short train ride away. Both Versailles and Reims are great options for day trips if you're feeling adventurous.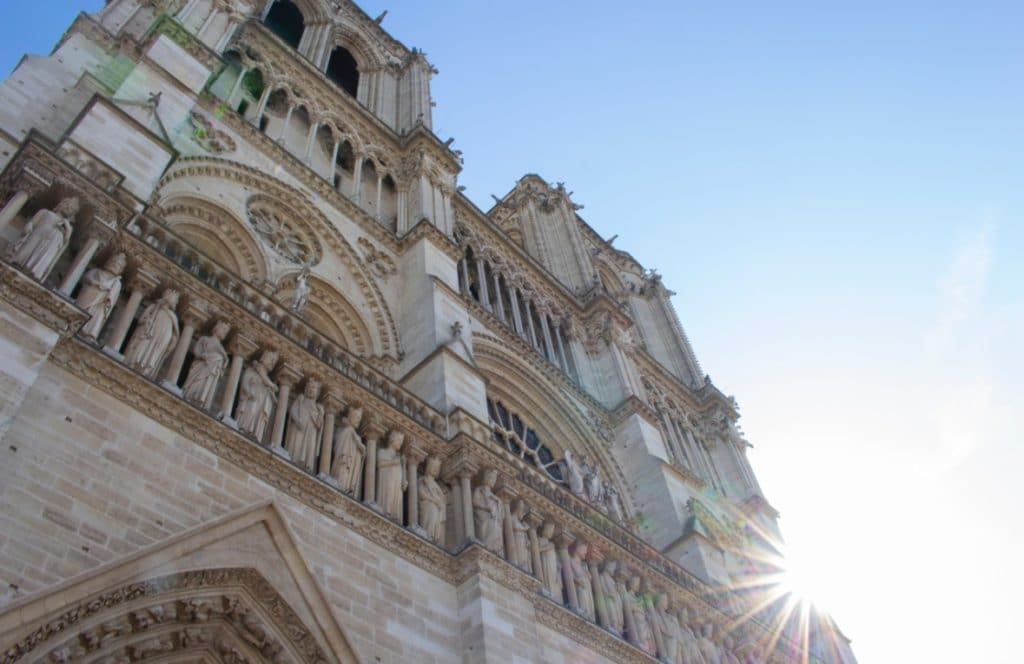 6. Don't skip the touristy things
If you're making your first trip to Paris don't skip the major landmarks just because they are "too touristy." These spots are popular for a reason, so don't miss your chance to see the Louvre, the Sacre Coeur, Notre Dame, the Latin Quarter, or the Eiffel Tower.
If you get the chance to come back again, then you should skip those things and get to know the city outside of the major landmarks. 
Also, if you're on a budget, consider purchasing a Paris Pass. Admission to many of the biggest attractions is included and the pass may save you some money on the cost of admission. You can find more information on the Paris Pass here.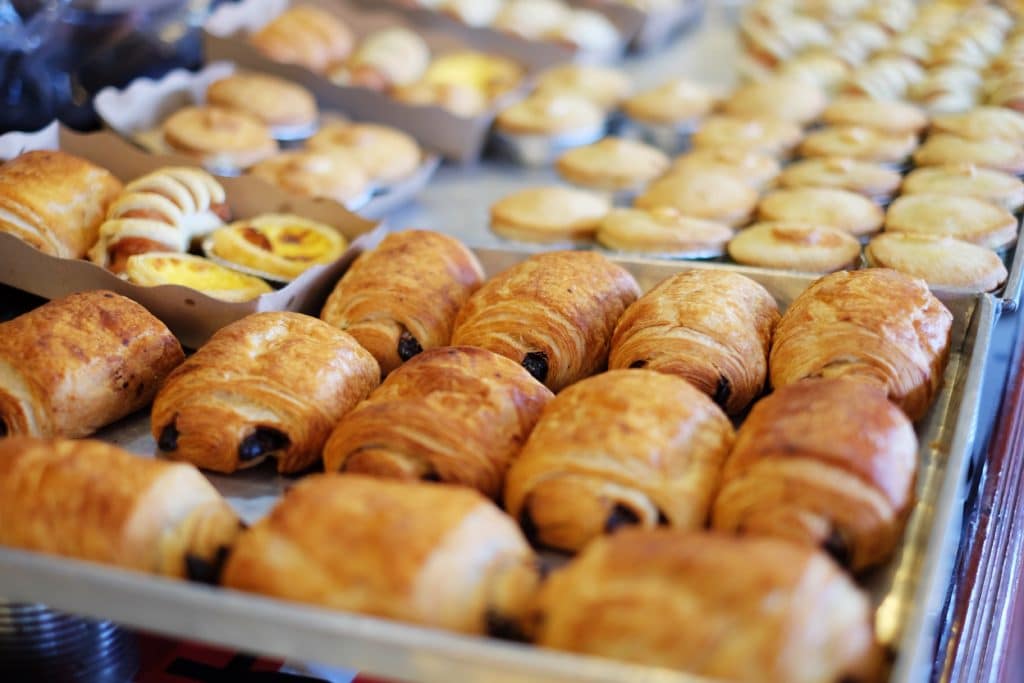 7. Try the bread and pastries
These travel tips for Paris had to include a visit to the local bakeries, or boulangeries. Nobody makes bread like the French, so eat as much of it as you can.
Paris is known for making incredible bread, so don't skip the opportunity to try the bread and pastries. My personal favorite is the pain au chocolate (chocolate croissant).
I get one of these every morning when in Paris. I also recommend the baguettes, they are fantastic and pair perfectly with cheese and wine.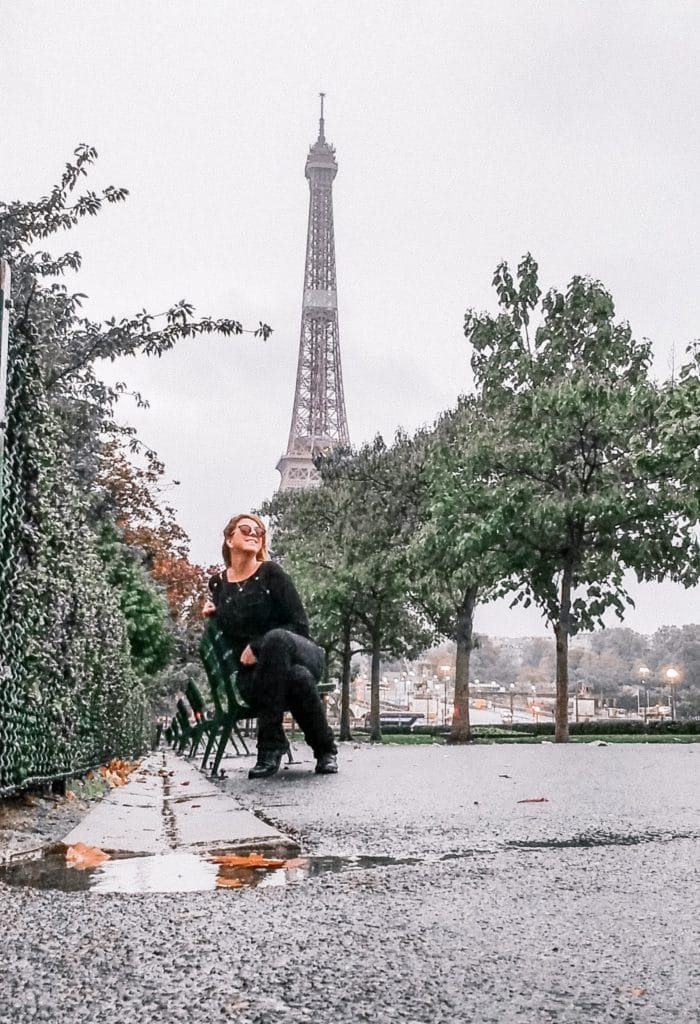 8. Get up early
If you want to avoid the crowds and get some incredible photo opportunities, get up before everybody else.
To be more specific, this means to be up and out the door before 6:00 a.m. to that you can get to your first destination by 6:30.
There are not many others willing to get up this early, so you'll be rewarded if you do.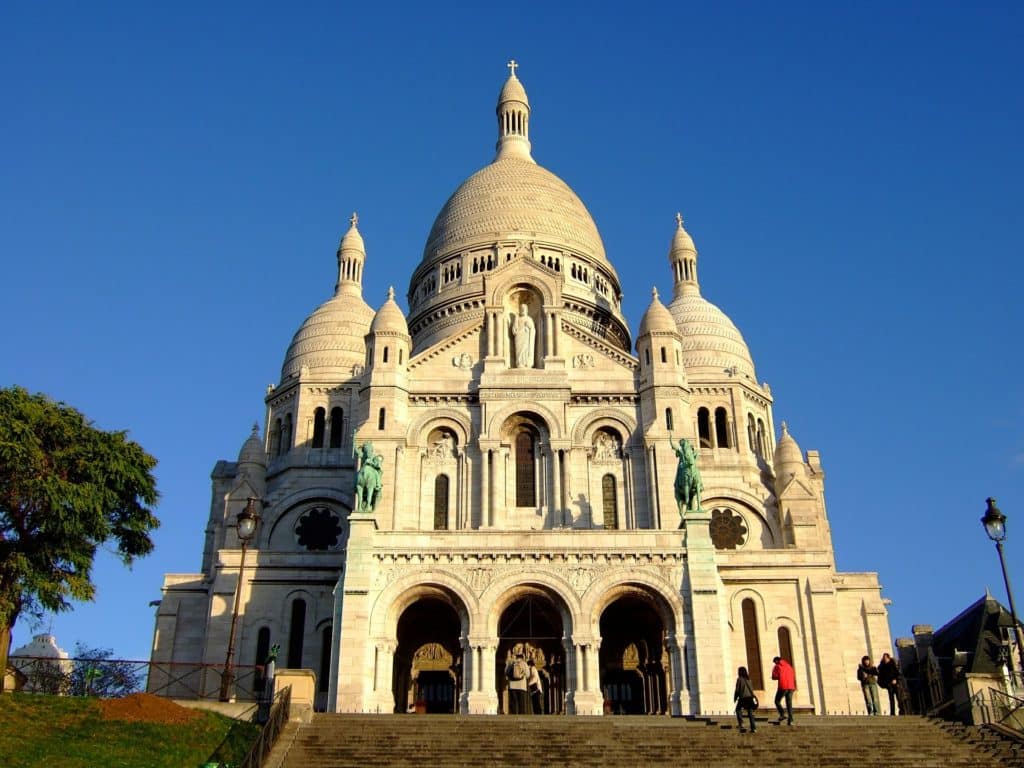 9. Get to the Sacre Coeur for sunrise
The Sacre Coeur sits on a large hillside overlooking Paris. There's also a large platform in front of the cathedral that's perfect for photos and watching the sunrise over the city.
This will also give you the chance to get pictures of the Sacre Coeur without other people in them.
Plus, the doors to the inside of the cathedral open at 6:00 a.m., so you can have the place to yourself for a while. Admission to the Sacre Coeur is free of charge.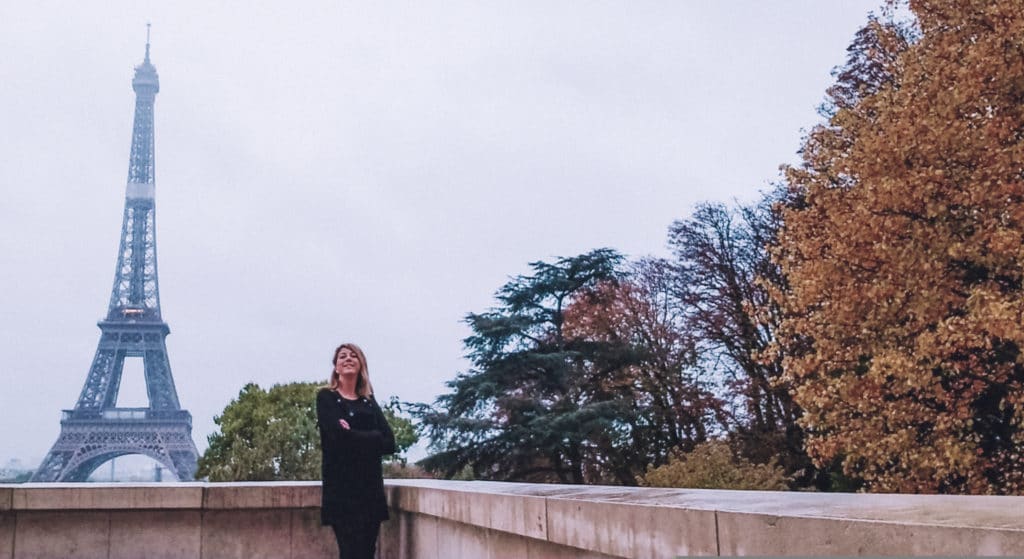 10. Dress nicely
During your visit to Paris, you're going to have tons of opportunities for photos. Try to wear something comfortable but also something that you think looks nice on you.
You don't want to be underdressed in Paris. You also don't want to be disappointed with your pictures when you return home. So plan ahead and wear something cute!
11. Explore the arrondissements
Paris is divided into 20 arrondissements or neighborhoods. The 1st Arrondissement is found in the city center where the Louvre is.
The remaining 19 arrondissements spiral out from there. If you have the chance to explore the arrondissements away from the tourist zones, you should definitely do it.
The architecture in Paris is beautiful. You'll find tons of great scenery, local cafes, trendy galleries, etc., if you get off the beaten path a little and do some real exploring.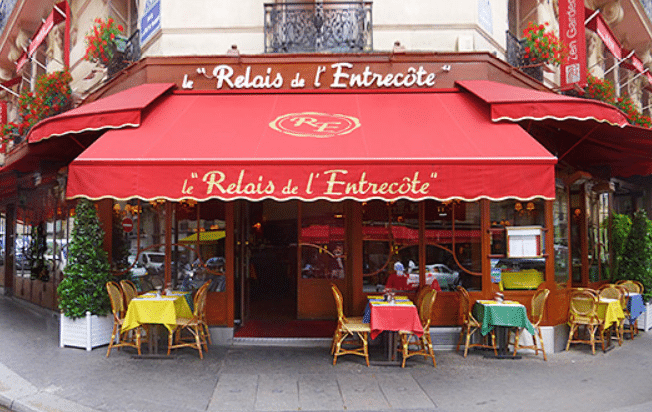 12. Try the steak and fries at Le Relais de l'Entrecote
This restaurant has no menu, they serve just one thing. If you want the best steak and fries in Paris, this is where you go.
Your meal will come with an appetizer salad and two servings of fries and steak, otherwise known as steak frites, covered in a delicious green sauce.
They do not take reservations and the line will get long, but it moves fast. To expedite the experience, I recommend arriving right when they open.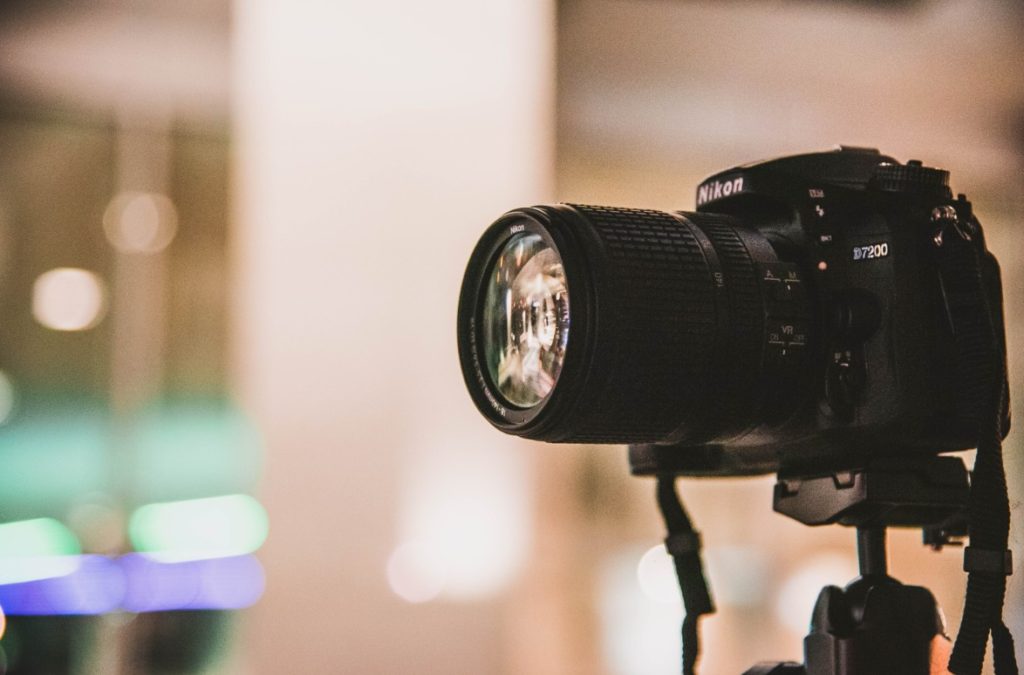 13. Bring your good camera
Paris is a beautiful city full of iconic landmarks. If ever there was a time for the expensive camera to come out, it's during a trip to Paris. 
If you're a good photographer or you just love to take pictures, take my advice and get up early while you're in town. The earlier you get up, the better the pictures you will get.
What I like least about Paris is the crowds, but if you get an early start, it's usually not a problem.
14. Learn key phrases in French
You'll want to spend some time before your trip learning a few key phrases in French. Even if your pronunciation is terrible, your efforts will go along way. At the very least, learn to say hello, goodbye, please, thank you, sir and ma'am. 
Baically, when you enter a store or restaurant, you should always speak French when greeting the store owner, staff, or server. If that is the extent of your French, you can ask if they speak English after that.
Of all these 25 travel tips for Paris, please take this one to heart. Give the language a try and always be polite. Trust me, your efforts will be appreciated.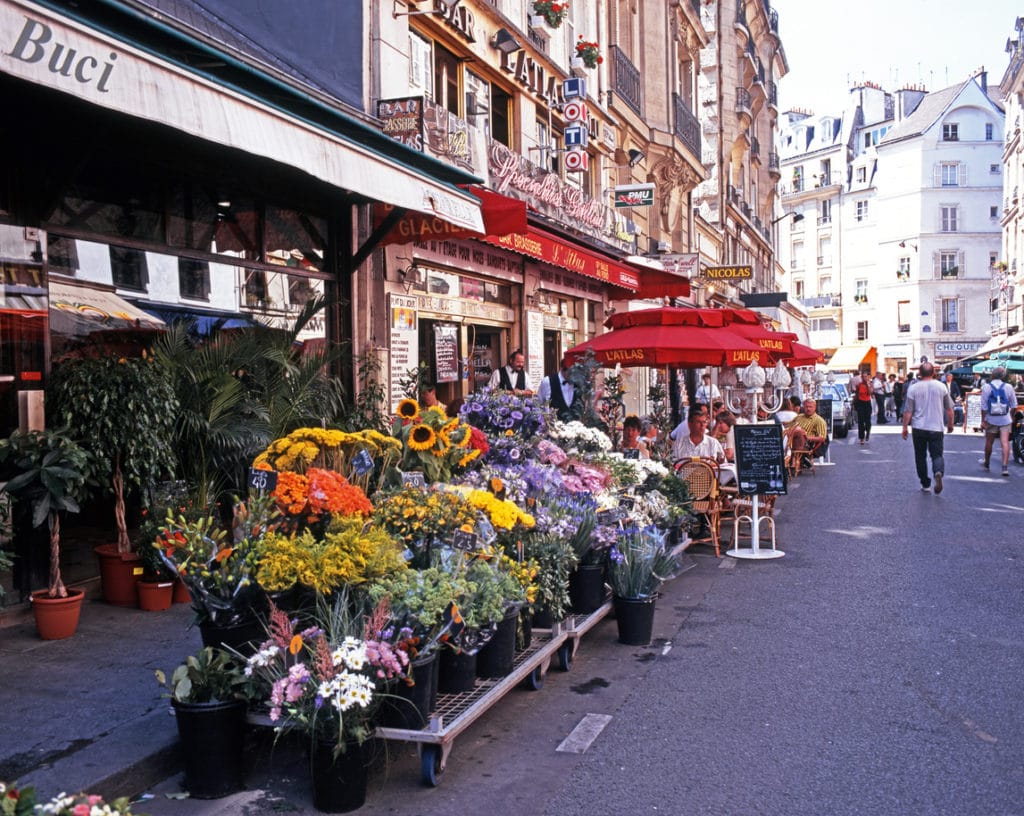 15. Greet the store owner and others when you enter a business
In France, it is customary to say hello and greet the store owner or employees when you enter a business. At the very least you should say bonjour (hello). 
Even if your pronunciation is way off the mark, a smile will always go a long way. Be friendly and polite and you'll be just fine.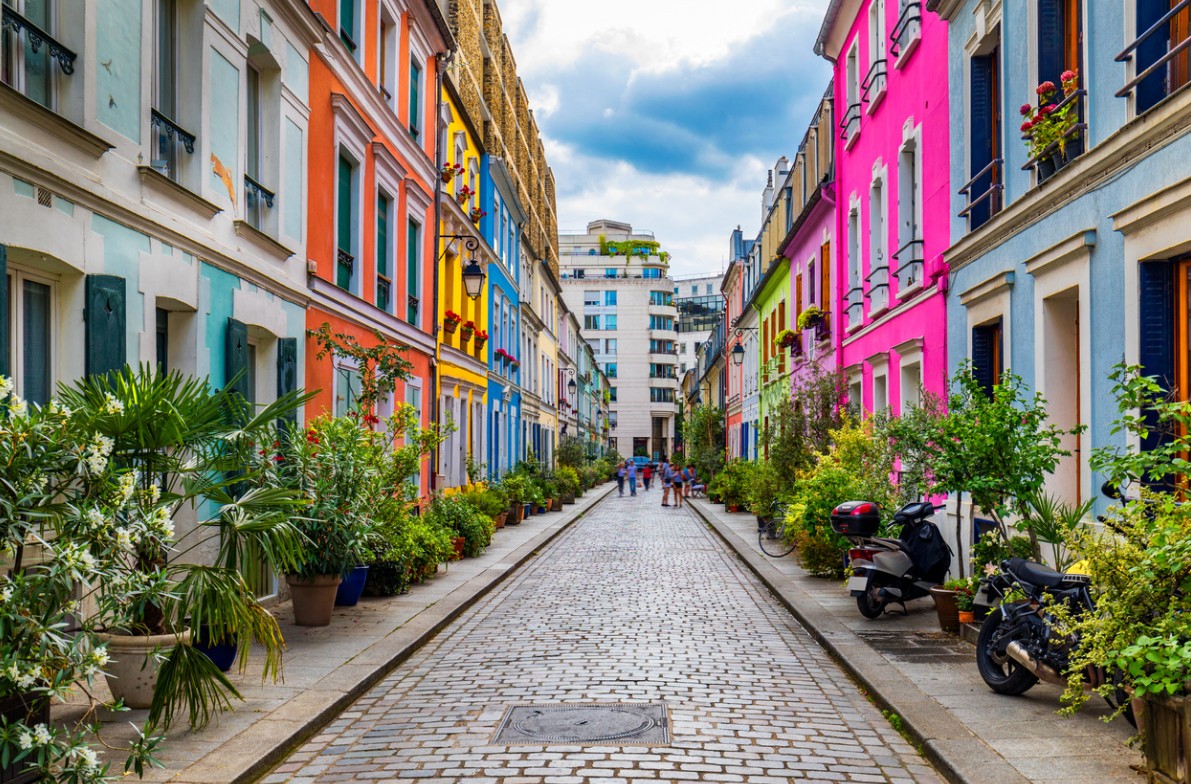 16. Book a walking tour
If you'd like to learn more about some of the landmarks or attractions in Paris, consider booking a tour.
There are dozens of tour companies operating in the city with something for any budget. I personally recommend Take Walks. They have excellent well-informed guides and you'll learn a lot.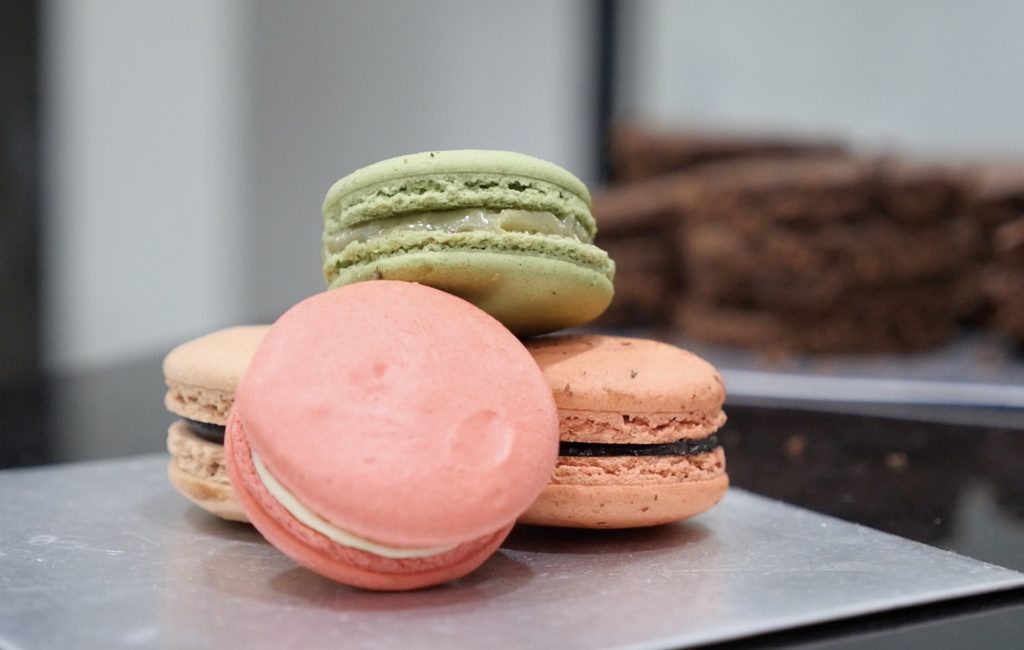 17. Get macarons from Laduree
If you're a fan of macarons you know that France makes them best. Take advantage of your trip to Paris by grabbing a few boxes of these to bring back home.
There are several locations throughout the city and even one at the airport. These make a great gift to bring loved ones back home.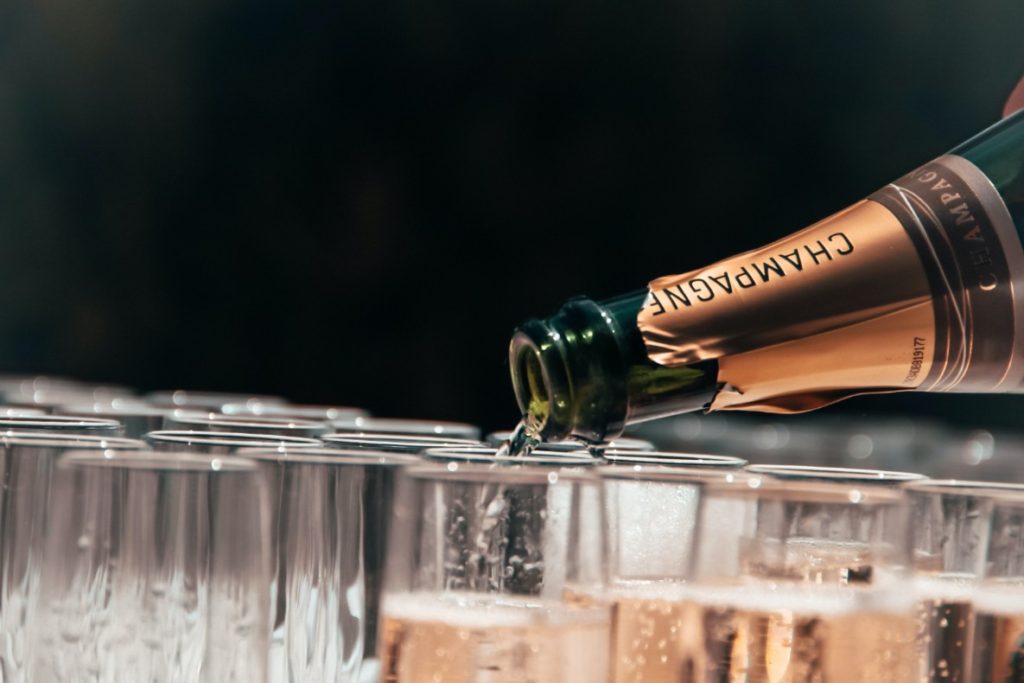 18. Sample the champagne
Considering you're in France, where real champagne is made, you might as well seize the opportunity to try as much of it as you can. Use this list of the best places to drink champagne in Paris to get you started.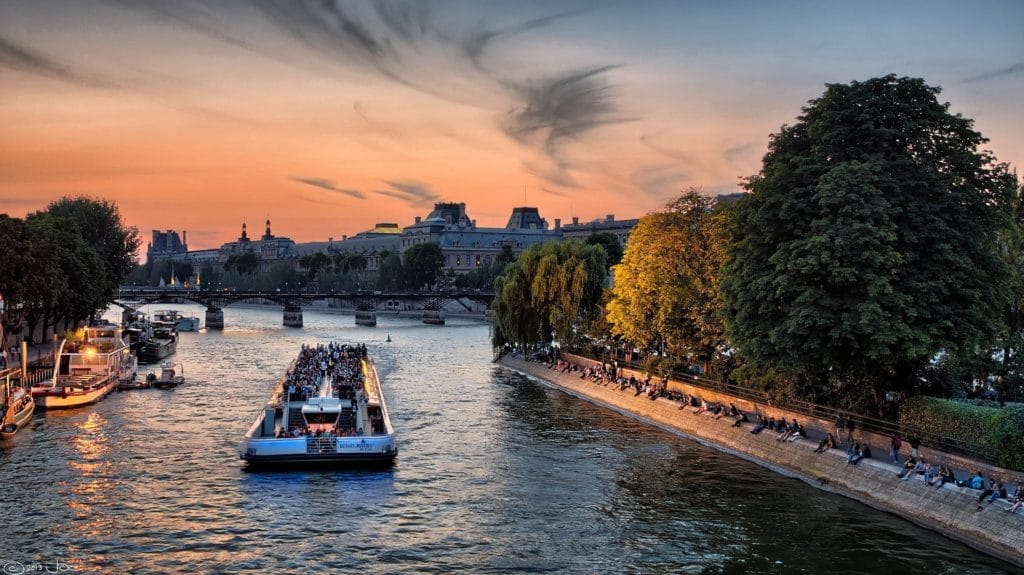 19. Take a River Seine dinner cruise
There are several companies offering dinner cruises on the River Seine. They are not quite as expensive as you'd think and provide a really unique way to experience the city.
The cruises typically last anywhere from 90 minutes to two and half hours depending on which one you select. Prices start around $80. Check out Seine Cruises for more information. 
Of all my travel tips for Paris, this is one of my favorites!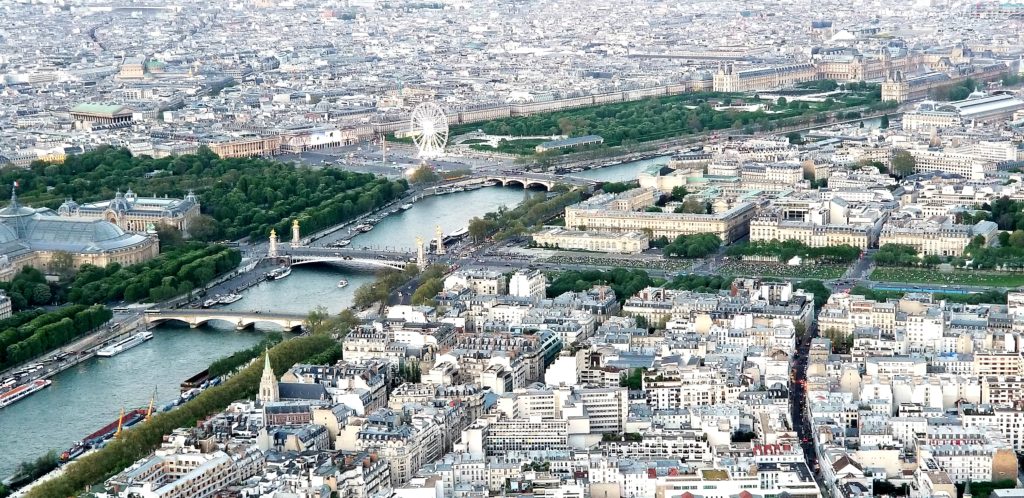 20. Get tickets to the top of the Eiffel Tower
If this is your first visit to Paris, be sure you plan to visit the Eiffel Tower and make reservations to go to the top.
The view from the upper deck is incredible and gives you a view of the entire city. If it's your first time in Paris it's totally worth it.
If you can, I recommend making your reservation for around sunset. You can thank me later.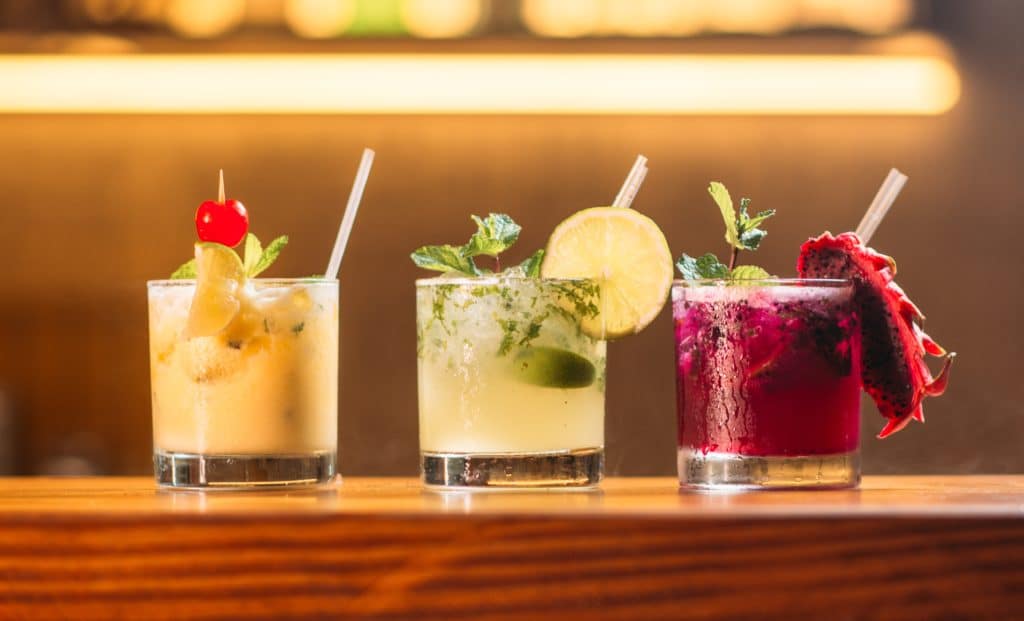 21. Experience the nightlife
There are many great wine bars and lounges in Paris and I encourage you to head out to at least a few of them. Check out this list to get you started.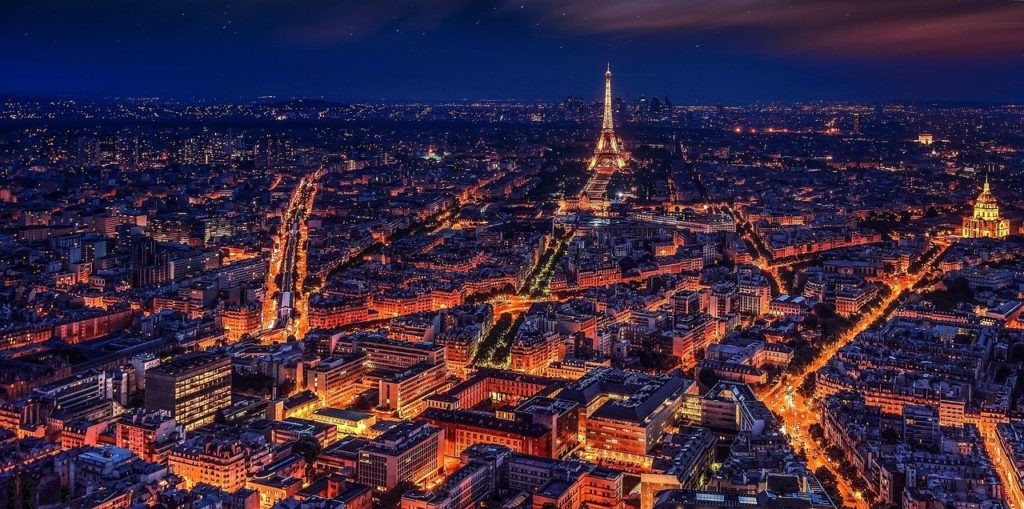 22. Use Google Maps to navigate the city
Google Maps will help you figure out how to get from one place to the next while your out exploring the city.
You can use the app to determine the walking distance between two places and also get the transit directions. It will even tell you how long it will take you to get there.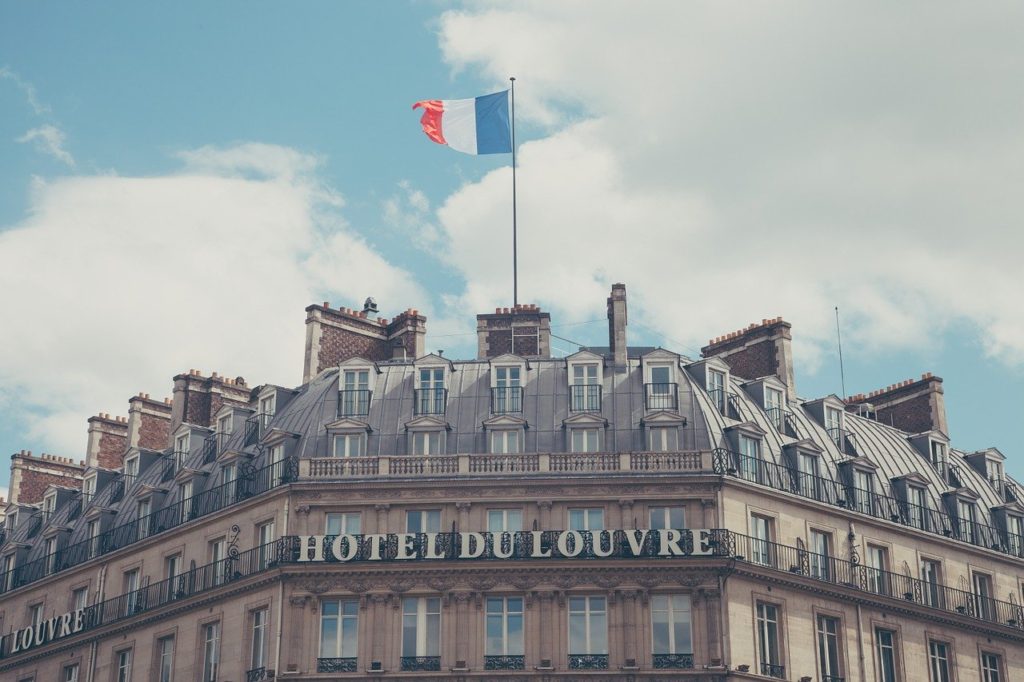 23. Book a hotel in the city center
IF you'll be spending a few days in Paris, make sure to book your hotel in a central location near the city center.
Paris hotels closest to the Louvre tend to be the most expensive, but you can find better deals just a bit further out but still in a central location.
If you get too far away from the city center, you'll be wasting too much time commuting back and forth.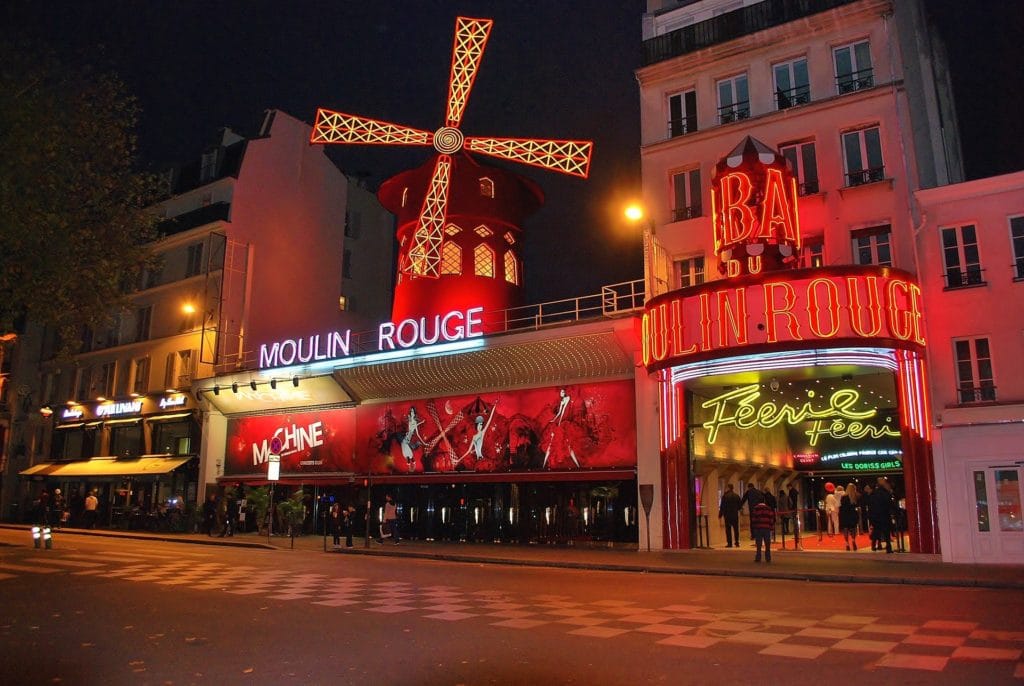 24. Catch a show at the Moulin Rouge
If you're feeling adventurous and don't mind splurging a bit, consider getting tickets to a show at the Moulin Rouge for a late-night cabaret.
I recommend getting tickets for the 11:00 p.m. show because they are a little less expensive. If you plan to attend the Moulin Rouge, be sure to make reservations online ahead of time.
Tickets will cost approximately 100 Euro to 200 Euro per person, depending on if you want dinner included, VIP tickets, or regular admission.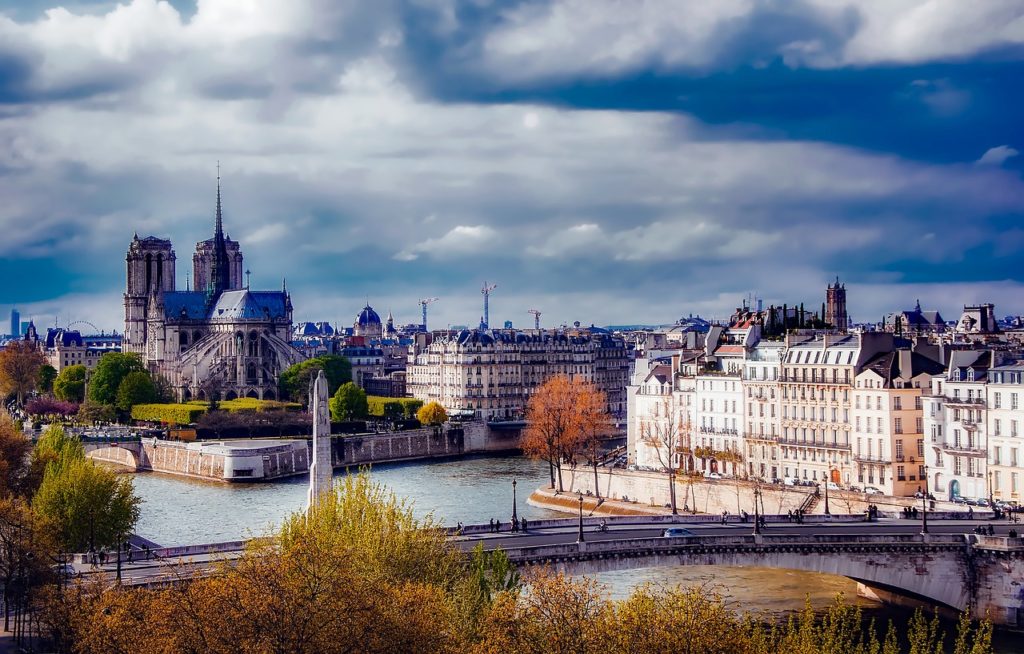 25. Slow down and just enjoy this beautiful city
Don't stress yourself out with trying to see absolutely everything during your visit to Paris.
You'll have a better time and enjoy the experience more if you just relax and enjoy the moment. You can always come back again another time if there's more you want to see or do.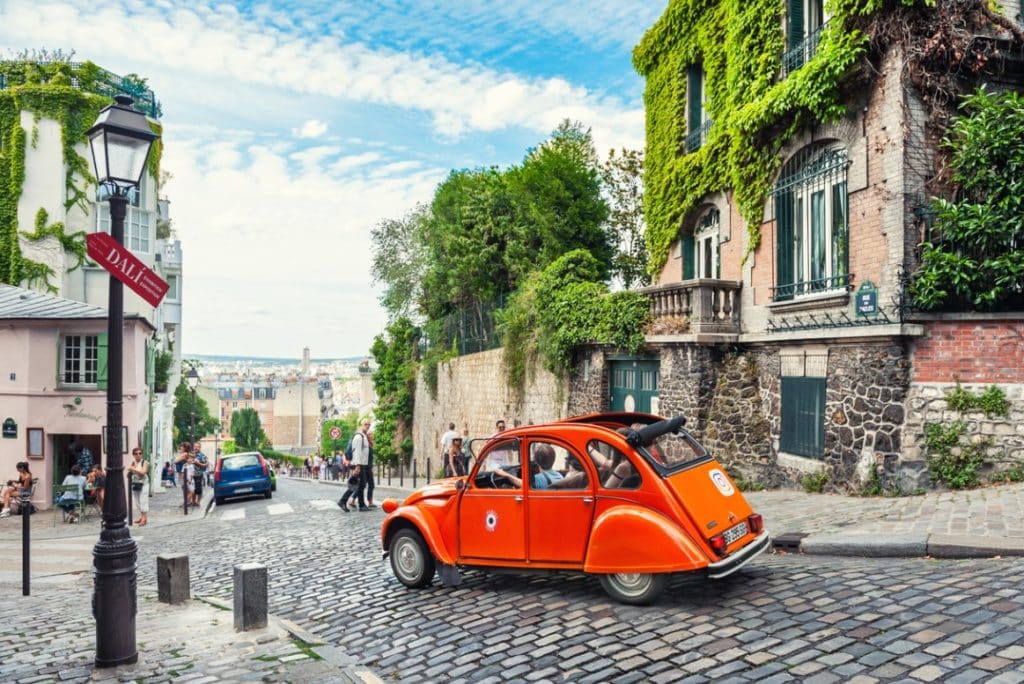 26. Consider purchasing travel insurance
If you'll be participating in any particularly adventurous activities, you may wish to consider purchasing travel insurance for your visit to Paris.
Accidents can happen anytime and anywhere. So if you prefer to be on the safe side, you may want to purchase travel insurance before you depart for your trip.
Especially if you will be traveling for an extended period of time or visiting multiple countries.
I use World Nomads, but you there are many other travel insurnce companies to choose from.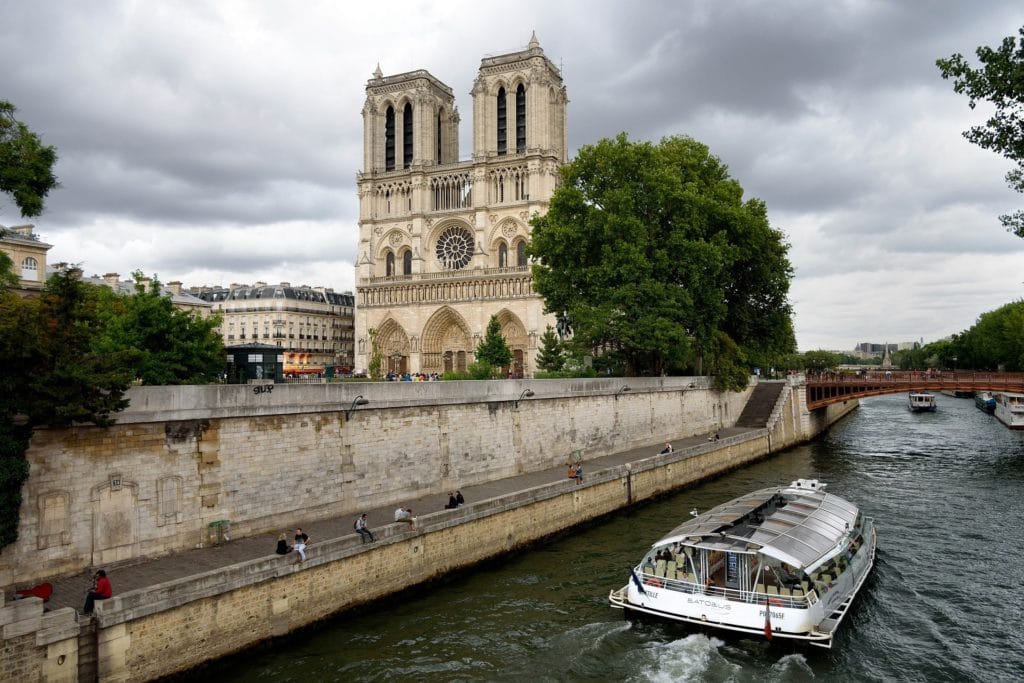 27. Have a picnic along the River Seine
Another uniquely Parisian activity is to have a picnic along the Seine River. This has long been a popular activity for locals, but tourists have been catching on in recent years as well.
The easiest way to do this is to just grab a baguette and some cheese at a local bakery. Don't forget to grab a bottle of wine on your way out. 🙂
If you'd like something a bit more fancy, there are several companies that do French inspired picnic baskets as well. Most will deliver these right to your hotel or picnic location. A quick Google search will lead the way.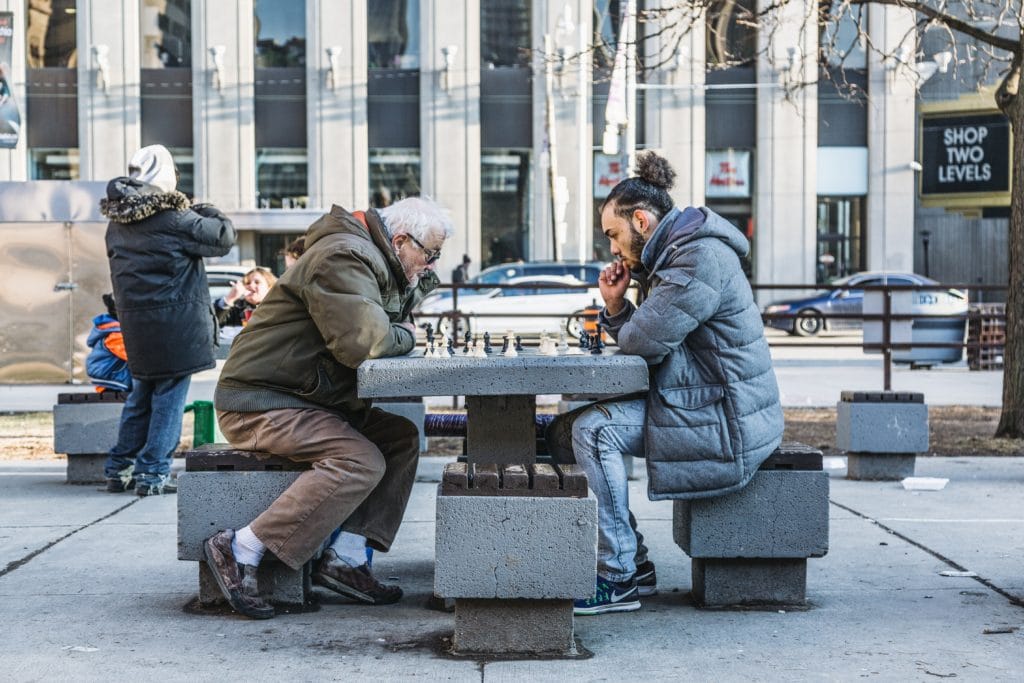 28. Avoid tourist scams
Things may not always be what they seem.
When you're walking around near major tourist destinations or landmarks in the city, be mindful of the obvious tourist scams that can take place in the area.
You'll find people trying to take advantage of unsuspecting tourists near places like the Eiffel Tower and the Louvre.
Paris is completely safe for the most part, just use common sense. Don't agree to play card or dice games on the street with strangers for example.
This should be obvious, but everytime I'm in Paris I see people falling for this. I don't get it, but please don't give these people your money.
I hope you've enjoyed my 25 Travel Tips for Paris. Let me know if I've missed anything in the comments below. 
If you happen to be in Paris on a layover and are wondering how to spend a short time in the city, check out my 12 Hours in Paris post for some destination ideas when you're short on time.
Book Your Trip
Find the best flight deals by using Google Flights, then book direct with the airline. This is the search engine I use to compare flights and prices before booking my own trips.

BOOK YOUR ACCOMODATION
I recommend searching for hotels through Booking.com to compare hotels on amenities, location, and price. If you are a member of a hotel's rewards program, always book direct with the hotel. If you are not loyal to a specific hotel brand, using Booking.com for the best price.

TRAVEL INSURANCE
Travel insurance is more important than ever. For just a few dollars a day you can protect yourself and your trip. I personally use World Nomads, but whomever you choose, don't skip out on travel insurance. It can literally save you thousands of dollars.


Want to save it? Pin it.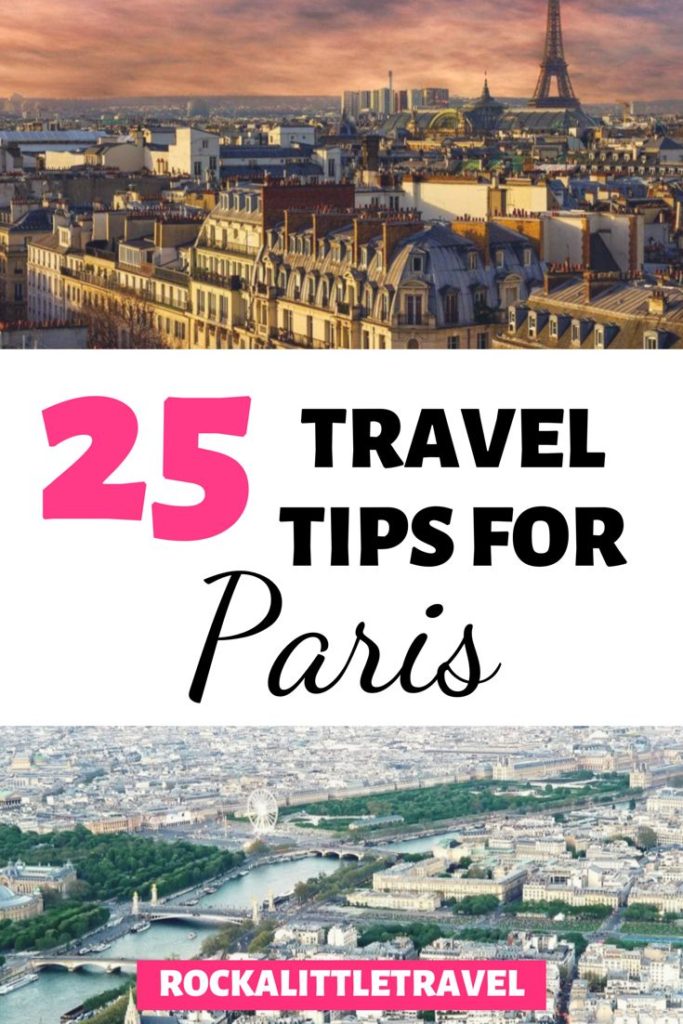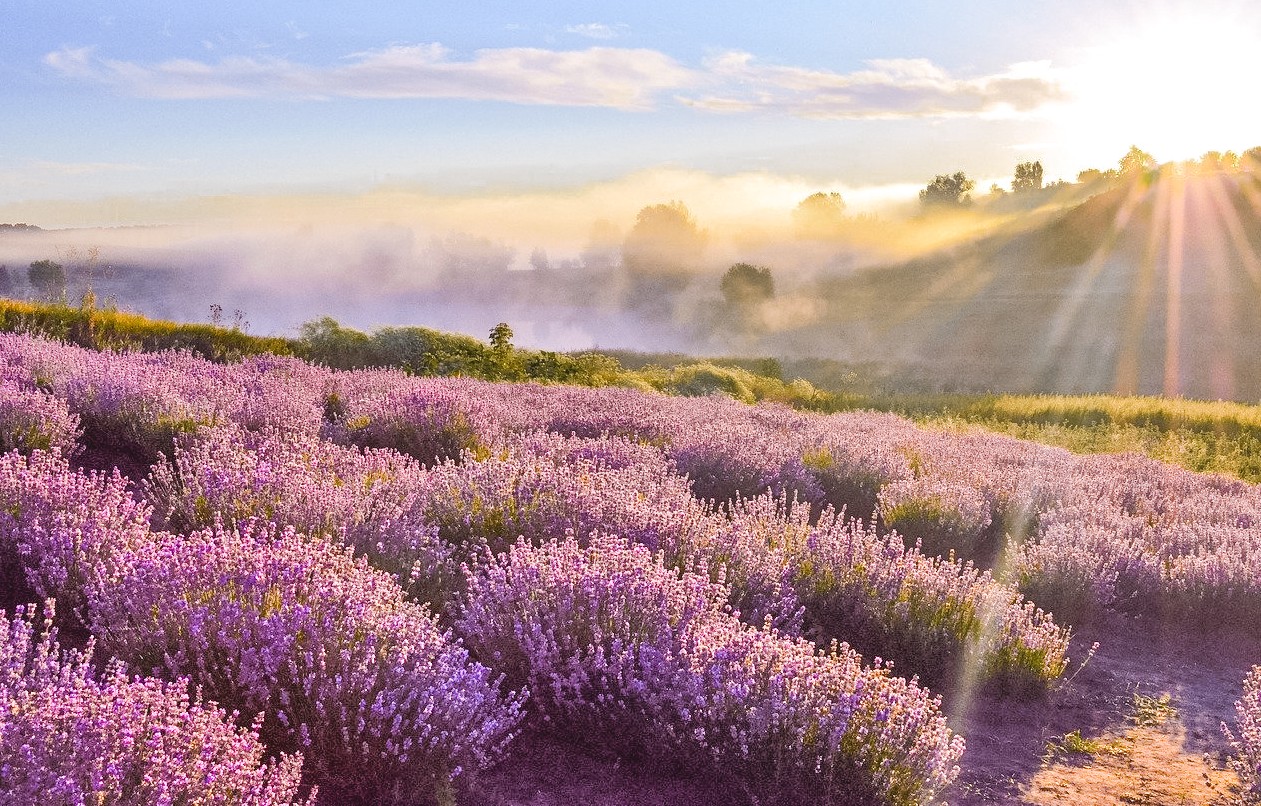 Once you've had all the must-have Paris experiences you can handle, it's time to branch out and explore French life outside the capital. I've put …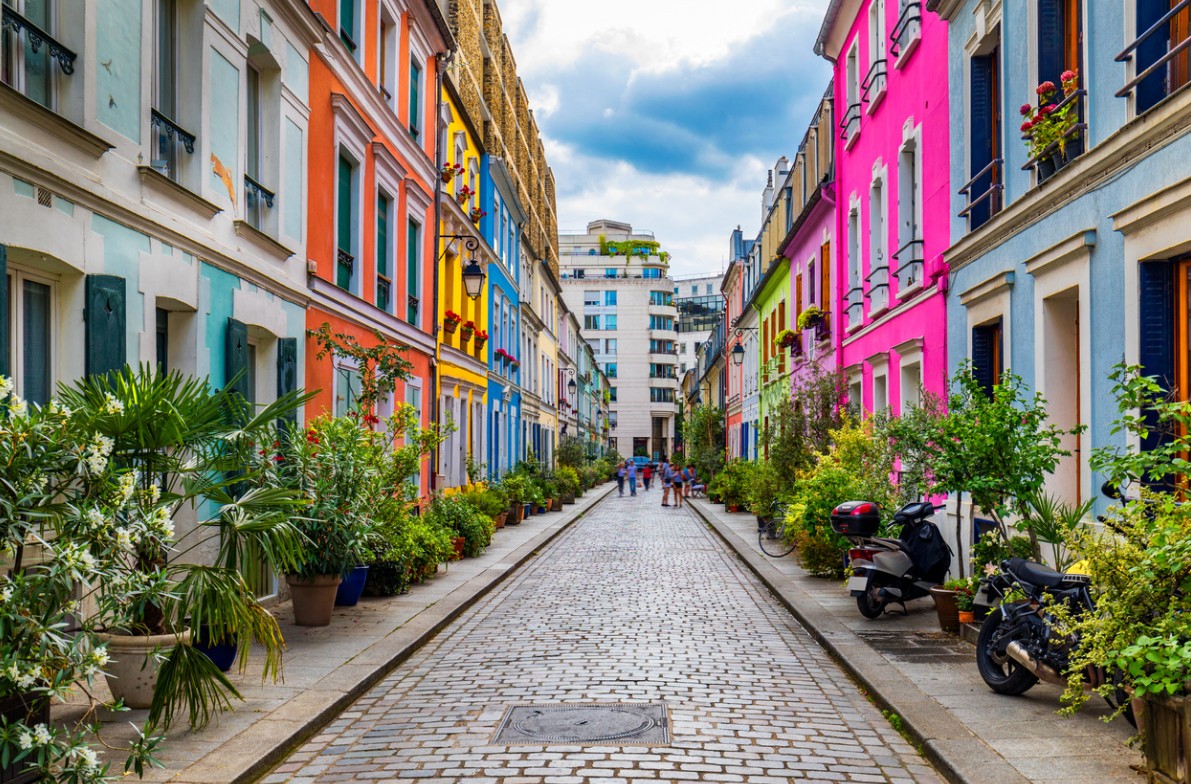 Photo by Da Liu If you're planning a visit to the French capital, you may be wondering where you'll find the best photo spots in Paris. …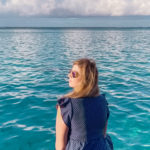 Eden Fite
Part-time Traveler | Dog Lover | Avoider of Crowds
I help busy people find creative ways to travel more.