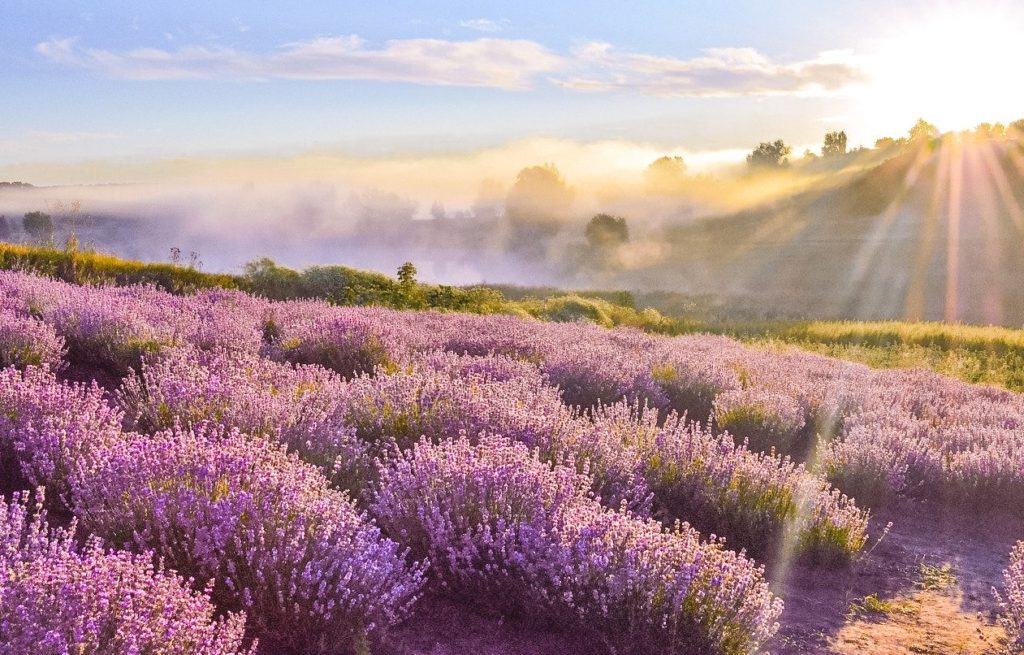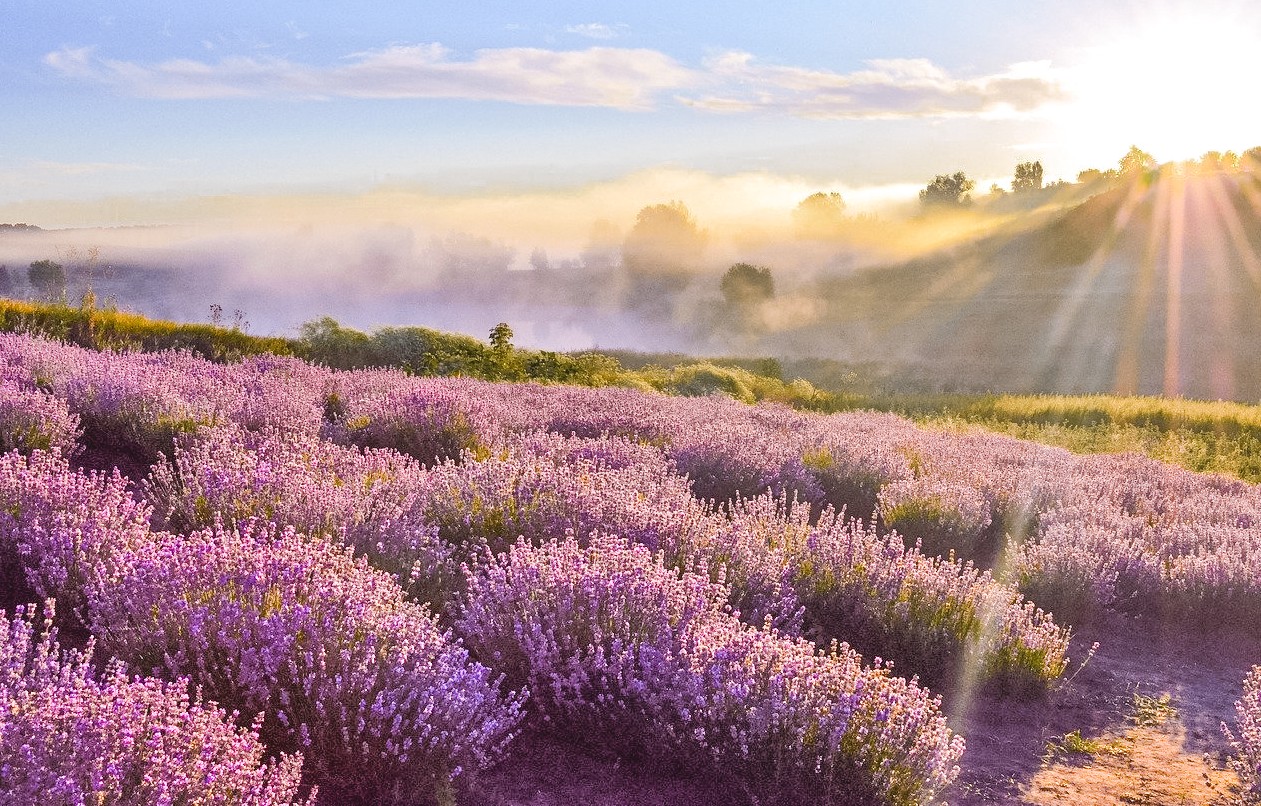 Once you've had all the must-have Paris experiences you can handle, it's time to branch out and explore French life outside the capital. I've put together these 10 beautiful weekend trips from Paris to help you decide where to head next.
From wine tasting in the Champagne region to soaking up the sun in the French Riviera, there is so much more to do in France than just visiting Paris. Whether you're looking to explore big cities or relax in the countryside, there's a destination for you.
Each of the destinations below is reachable by train from Paris in a few hours or less, each perfectly suitable for a fun and adventurous weekend getaway.
10 Beautiful Weekend Trips from Paris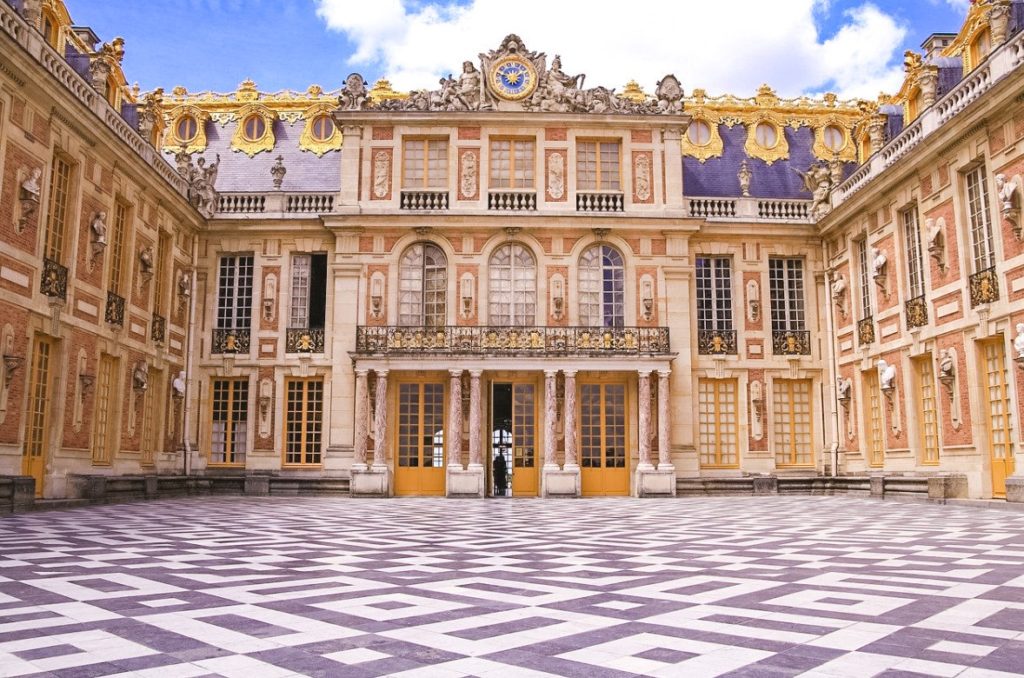 1. Versailles, France
One of the most popular weekend trips from Paris is to Versailles. 
You can get to Versailles in about 40 minutes on the train, so it's a convenient trip without a lot of travel time.
Two days in Versailles will give you plenty of time to explore both the city of Versailles and the Palace of Versailles. 
When planning your visit to the Palace you'll want to purchase your tickets online in advance to avoid the long lines. I also recommend planning to arrive either just before they open at 9:00 a.m. on Sunday, or in the late afternoon after 4:00 p.m. This is when you are likely to find the smallest crowds. 
I think the Palace of Versailles would also be the perfect place to consider booking a guided tour. It's an UNESCO World Heritage site with a lot of interesting history. For example, the famous Treaty of Versailles, which brought an end to World War I, was signed in its Hall of Mirrors. Plus you'll get to skip all the lines. 
Besides your visit to the Palace, spend a relaxing day exploring the streets of the city of Versailles. You'll find plenty of local shops and boutiques, cafes, restaurants, bakeries, and cocktail spots. 
If you feel like splurging for the weekend, there's a Waldorf Astoria a short walk from the Palace.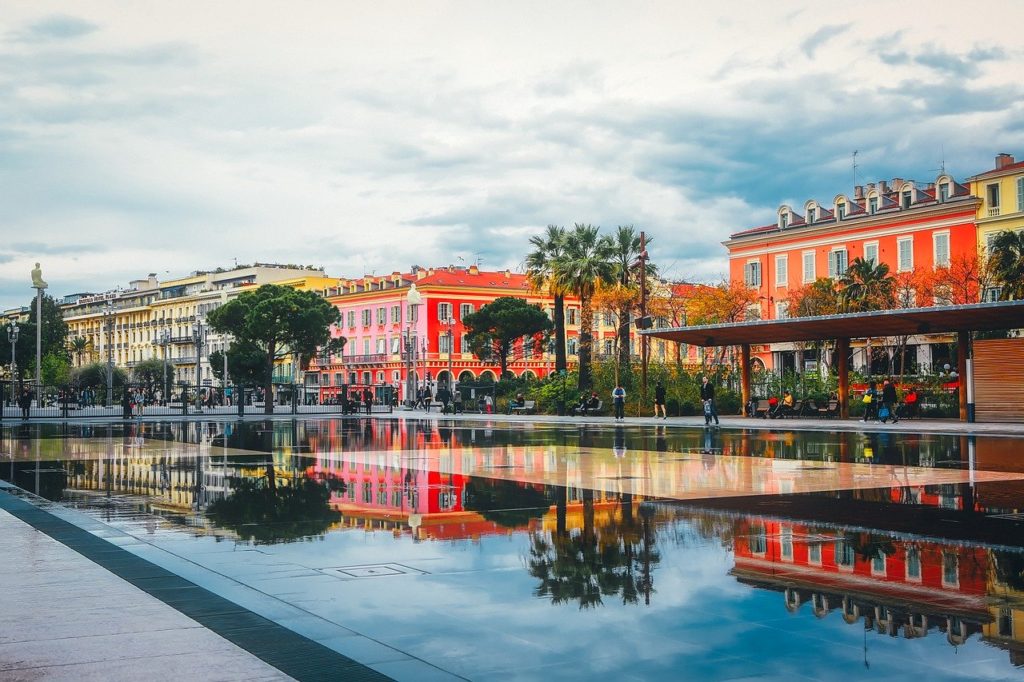 2. Nice – French Riviera, France
Nice is one of the best weekend trips from Paris if you're looking for beautiful weather, sunny beaches, fantastic restaurants, and a lively nightlife scene. You can catch an early train from Paris and arrive in about 6 six hours. 
Nice is located along the stunning coastline of the French Riviera. It's a popular weekend getaway destination for international tourists and French citizens alike. 
The city is also known for its thriving art scene, with museums and galleries located throughout the city. 
Be sure to stop at the local markets during your visit. The food markets are a popular place to pick up a budget friendly lunch, and the flea markets are great for finding one of a kind gifts to bring back home. 
In the evenings, be sure to enjoy some of the city's exceptional food. From Michelin star restaurants to trendy bistros, there are great options all around. If you're on a budget, drop into some of the local cafes and markets for delicious, yet affordable meals. 
After dinner, head out to enjoy the city's vibrant nighlife scene. Nice is known for its many jazz clubs, so be prepared for great music while sipping those fruity cocktails.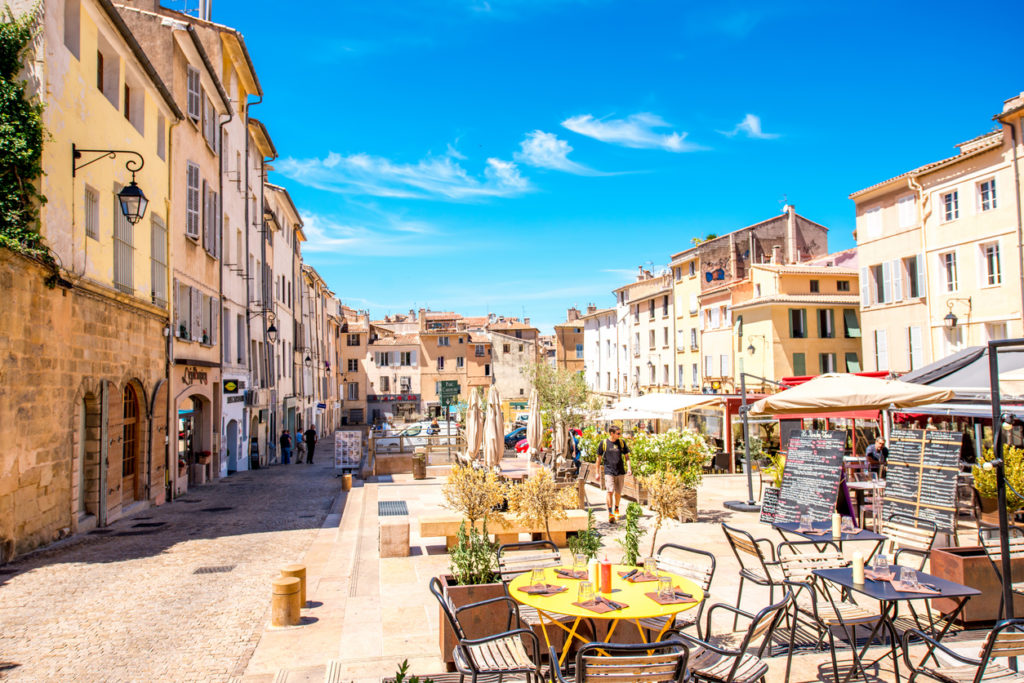 3. Aix en Provence, France
Provence is known for its purple fields of lavender, rolling hills, and vineyards, making Aix en Provence one of the prettiest weekend trips from Paris. You can get to Aix en Provence via train in about 5 hours.
The town of Aix en Provence is known as a place where educated, wealthy locals enjoy the good life. 
For tourists, Aix en Provence is a place to enjoy walking the city's narrow cobblestone streets, sampling fresh pastries at the local bakeries, enjoying the best that French cuisine has to offer, and of course, people watching. 
Aix en Provence is also the perfect home base for those wanting to explore other areas of Provence like the lavender fields, Avignon, Roussillon, and Saint Remy de Provence. 
Nearby you'll also find rivers, hot springs, and beaches.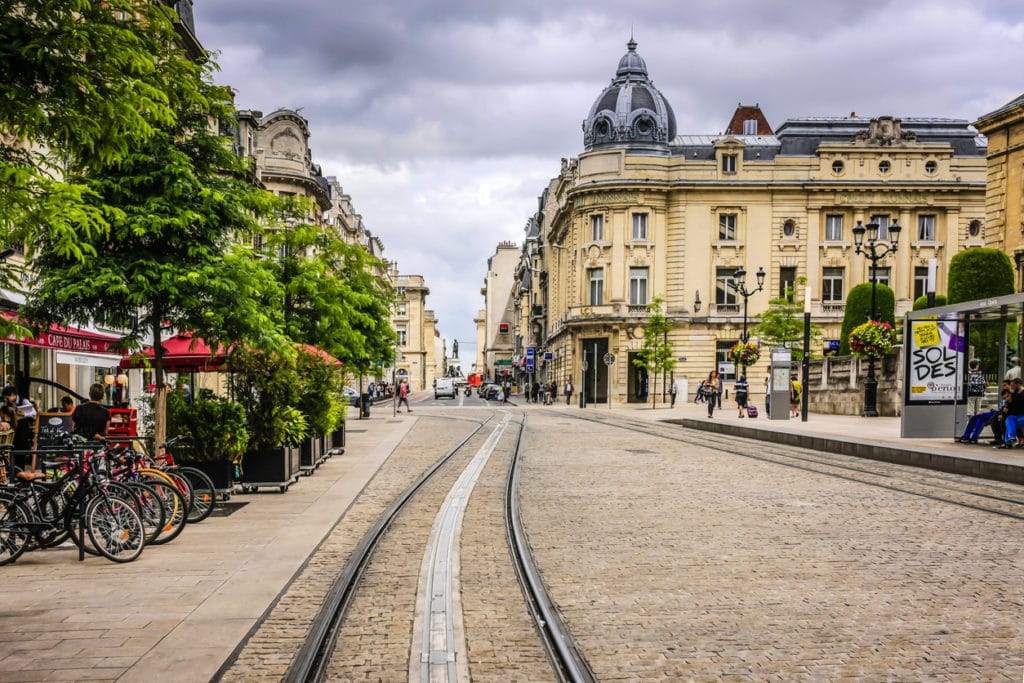 4. Reims – Champangne Region, France
Another one of the most popular weekend trips from Paris is to the historic city of Reims in the country's famous Champagne region. You can get to Reims from Paris by train in under 90 minutes.
If you're a wine or Champagne lover you're going to love visiting the local Champagne houses. Some of the most popular in Reims are Bollinger, Taittinger, and Veuve Clicquot. 
You definitely want to make reservations for any tours and visits to the Champagne houses well in advance. You are encouraged to make these reservations as soon as you know your travel dates. 
Reims is also the home to the famous Notre Dame Cathedral of Reims. This is a Roman Catholic cathedral built in the French Gothic style that dates all the way back to 1275. 
It has been designated an UNESCO World Heritage site and is well worth your time to visit. Consider a tour if you'd like to learn more about the history of the cathedral. 
Just outside the cathedral you'll find the Reims city center. This area is perfect for a walk around the city. 
You'll find plenty of wine and champagne bars, cafes, shops, and restaurants serving delicious French cuisine. Also, don't forget to stop into a local wine shop to pick up a few bottles to bring home with you.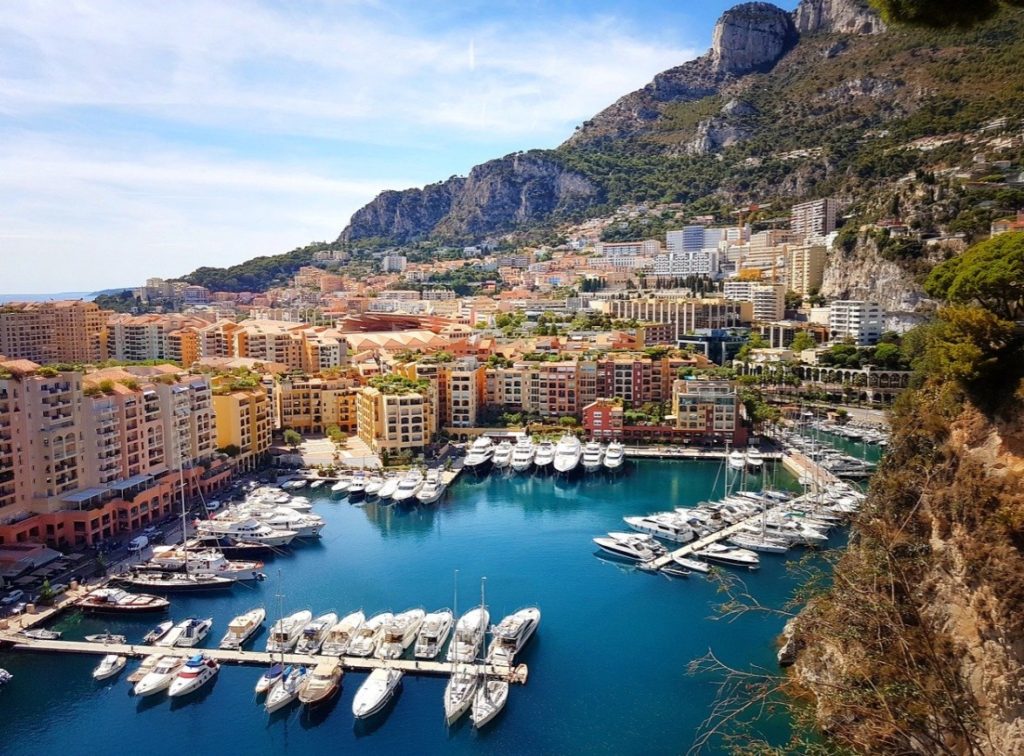 5. Monaco
If you're looking for one of the more luxurious weekend trips from Paris, hop on the train to Monaco. You can get to Monaco from Paris via train in about six and a half hours. 
Monaco is one of the smallest countries in the world, second only to Vatican City. It's known as one of the hottest vacation destinations for the rich and famous. Fortunately, you do not have to fall into either of these categories to enjoy this tiny seaside country. 
Monaco is popular for its casinos, yachts, and fancy cars. 
For most tourists, a visit here involves relaxing on the local beaches, gambling, shopping, and spending time enjoying the restaurants and bars. 
If you're into fast cars, the famous Monaco Grand Prix is held annually the last weekend of May. Though be prepared for even higher prices in those already over priced hotel rooms if you plan to visit during this time. 
Also, be sure not to miss the Monaco Oceanographic Musuem. It sits on a cliff overlooking the sea and features beautiful marine life exhibits.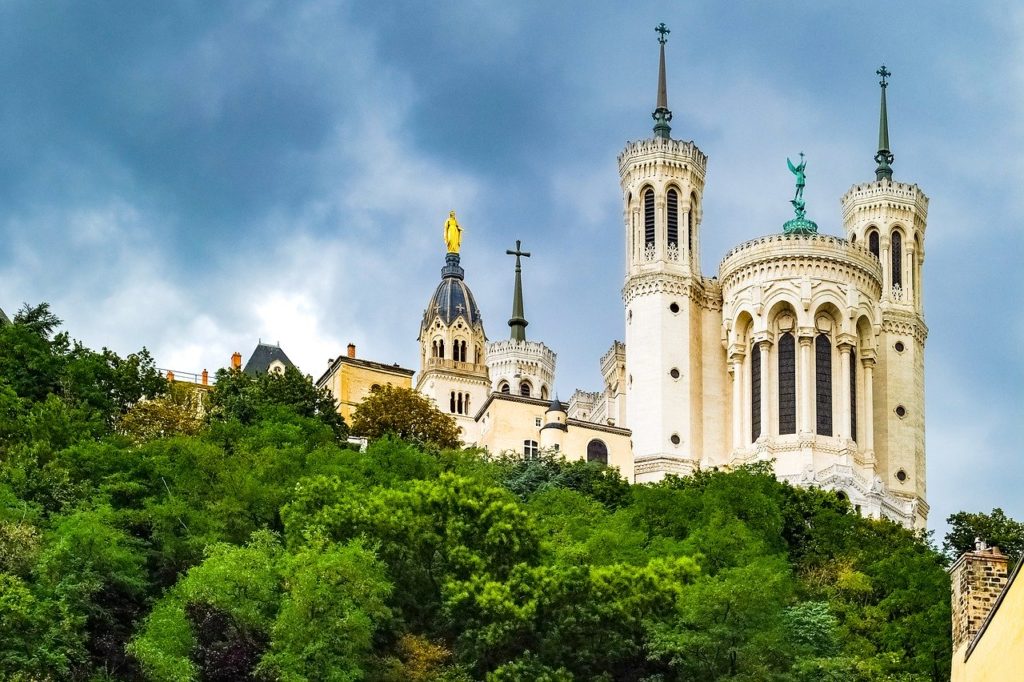 6. Lyon, France
Lyon is the third largest city in France and makes one of the easiest weekend trips from Paris. You can get to Lyon is just over two hours by train.
There's tons to do in Lyon and I recommend you get an early start each day to make the best use of your weekend.
Start out by grabbing breakfast, or at least coffee, at one of the cute local cafes. From there, head out on foot to the historic Vieux Lyon neighborhood. This is a delightful area of Lyon with picturesque narrow cobblestone streets, making it a lovely place to spend an afternoon.
You'll also want to explore the heart of the city in Presqu'île. This is where you'll find plenty of luxury boutiques, trendy restaurants, and wine bars. This is a great place to end the night if you'd like to try some of the city's best restaurants.
If you're looking to add a little romance to your weekend, consider picking up a picnic lunch and heading to the banks of the Rhone river.
Or, you could head to the popular city park, the Parc de la Tête d'Or. Here you'll find large grassy areas to relax and enjoy a bottle of wine, a lake with paddleboats, a zoo, a botanical garden, and a rose garden.
Before you end your weekend in Lyon, don't miss out on the nightlife. If you're up to the challenge, there are party boats that go up and down the river where you can drink, dance, and mingle. I've heard these can get rowdy, so choose your preferred nighlife experience wisely.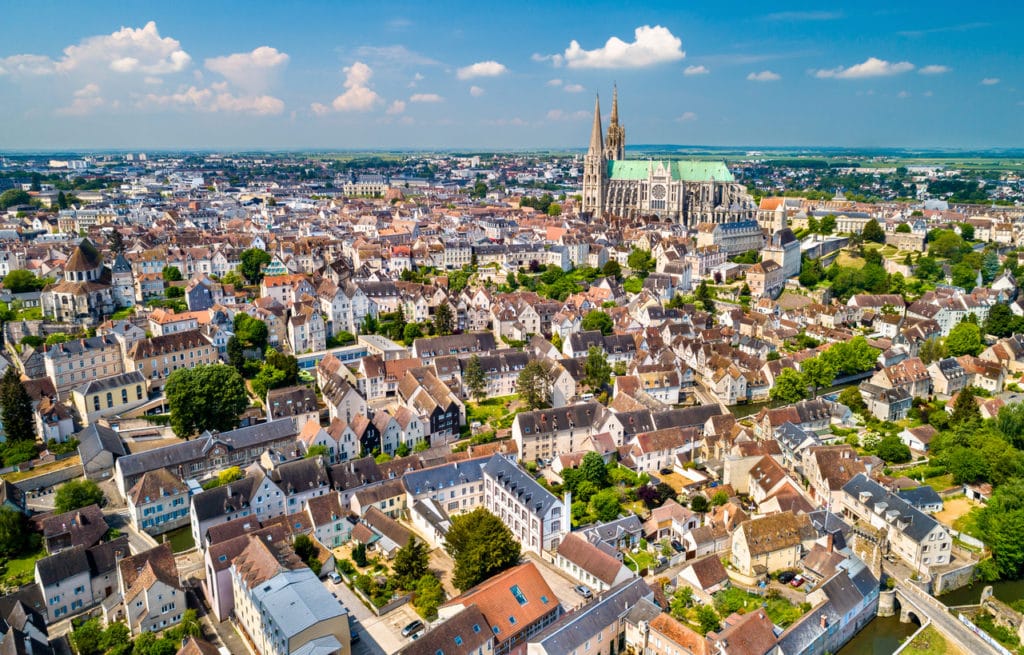 7. Chartres, France
Chartres, located in the Loire Valley, is best known for the Chartres Cathedral. This is one of the best weekend trips from Paris for those interested in history and architecture, as the cathedral is the city's main attraction. You can get to Chartres from Paris by train in about 90 minutes.
The Chartres Cathedral was built between 1194 and 1220 featuring gothic architecture and is most famous for its statues and stained glass. It contains the world's largest surviving collection of medival stained glass with over 150 early 13th century windows.
Once you've finished with your tour of the Chartres Cathedral, head out to explore the rest of the city's old town.
Nearby you'll find local boutiques, cafes, upscale restaurants, and even a few places for cocktails and wine.
In the afternoon, make your way across the river to Maison Picassiette. This is a museum that is actually a house built by its former resident Raymond Isidore in 1930. Mr. Isidore covered his entire house, including the interior and furniture, with pieces of ceramic and glass. It's a unique museum and well worth the 25 minute walk across the river.
On the way back to the city center be sure to stop at Cimetière St Chéron, the local cemetery, for incredible views of the Chartres Cathedral.
You'll also want to make time for a stroll through Parc des Bords de I'Eure, a local park that sits along the river. Inside the park you'll find walking trails, mini golf, and even some local farm animals.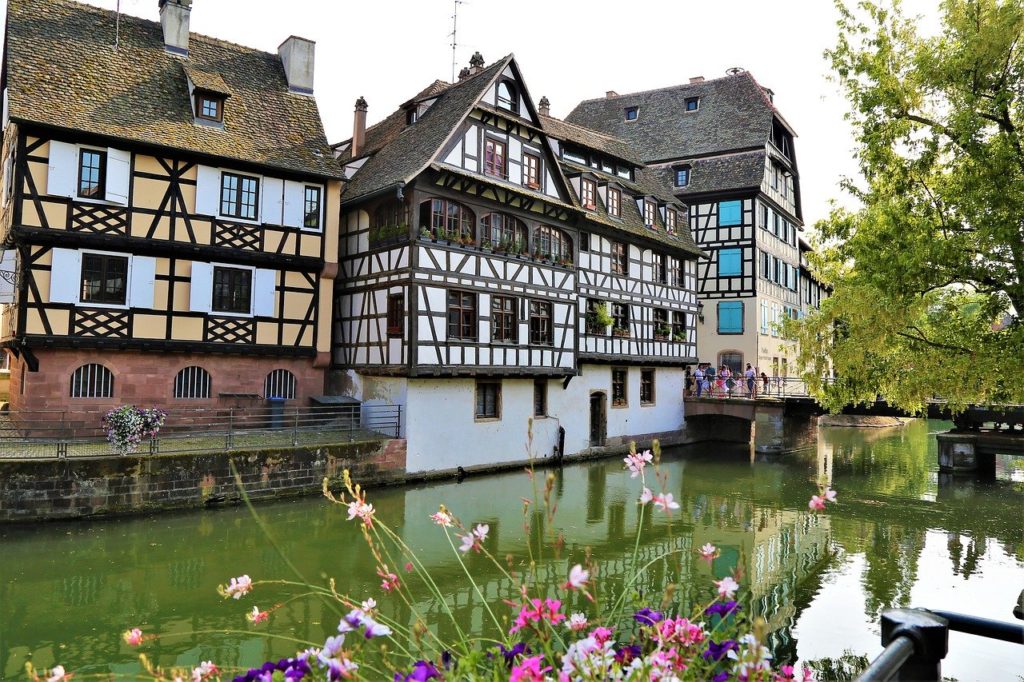 8. Strasbourg, France
Strasbourg is a town in eastern France that sits right along the German border, giving this town the perfect mix of French and German influence. You can get to Strasbourg from Paris via train in about 4 hours.
You should start your visit to Strasbourg with a walk around the city center, or Grand Ile, which is where you'll find all those picturesque half-timbered houses. While here, stop by the Kammerzell house, one of the most ornate and famous buildings in the city.
Once you're done walking around the city center, make your way over to the Notre Dame Cathedral. Take the time to go inside to see the astronomical clock, which includes a display of the real position of the sun and the moon, solar and lunar eclipses, and a procession of 18 inch high figures of Christ and the Apostles. Sounds impressive, right?
From the cathedral, head into the Musée de L'Oeuvre Notre Dame next door. If you're into medieval art, you're really going to like this musuem.
From the musuem, head over to Petite France. This is a beautiful neighborhood with canals, bridges, more half-timbered houses, cafes, and restaurants. Basically, it's the perfect place to be for lunch or dinner.
Be sure to have your camera with you as you're exploring Strasbourg, it's one of the prettiest cities in Europe.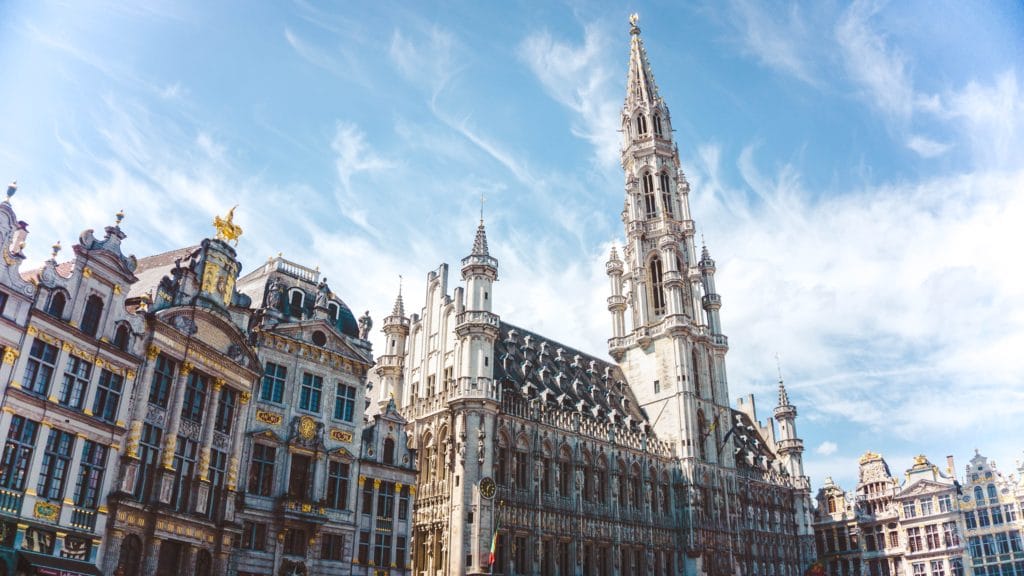 9. Brussels, Belgium
If you're looking for some international weekend trips from Paris, these next few options are for you. We start with lively and fun Brussels, Belgium, which you can get to from Paris in about 3 hours and 30 minutes.
This bucket list worthy city is known for it's historic city center, decadent chocolates, and of course, its beer. Brussels is the perfect place to take a local tour if you'd like to learn about making chocolate or beer. Mostly because these tours always come with samples, lots of them.
Besides the chocolate and beer, Belgium is also known for its fries and waffles, both of which are fantastic. Basically, you'll want to come hungry when visiting Brussels.
For weekend getaways to this city, you'll want to stay near the city centre so you're close to the action. This is where you'll find the city's famous Grand Place, the Mannequis Pis statues, the chocolate shops, cafes, and pubs.
Be sure to pick up a box of Belgian chocolates before you head back to Paris, they make great gifts for friends and family.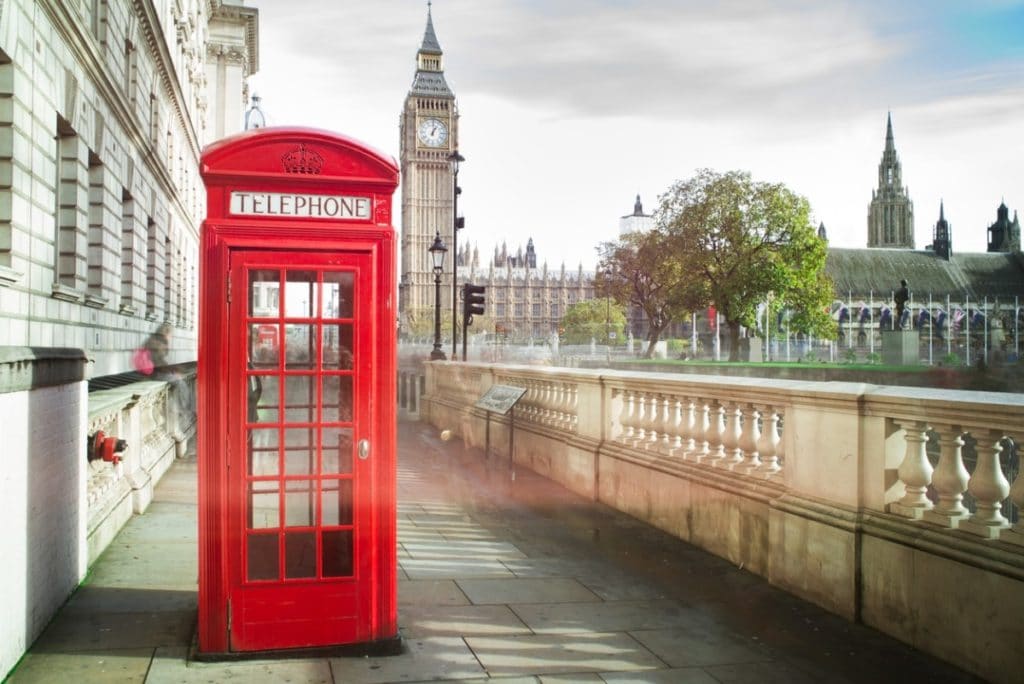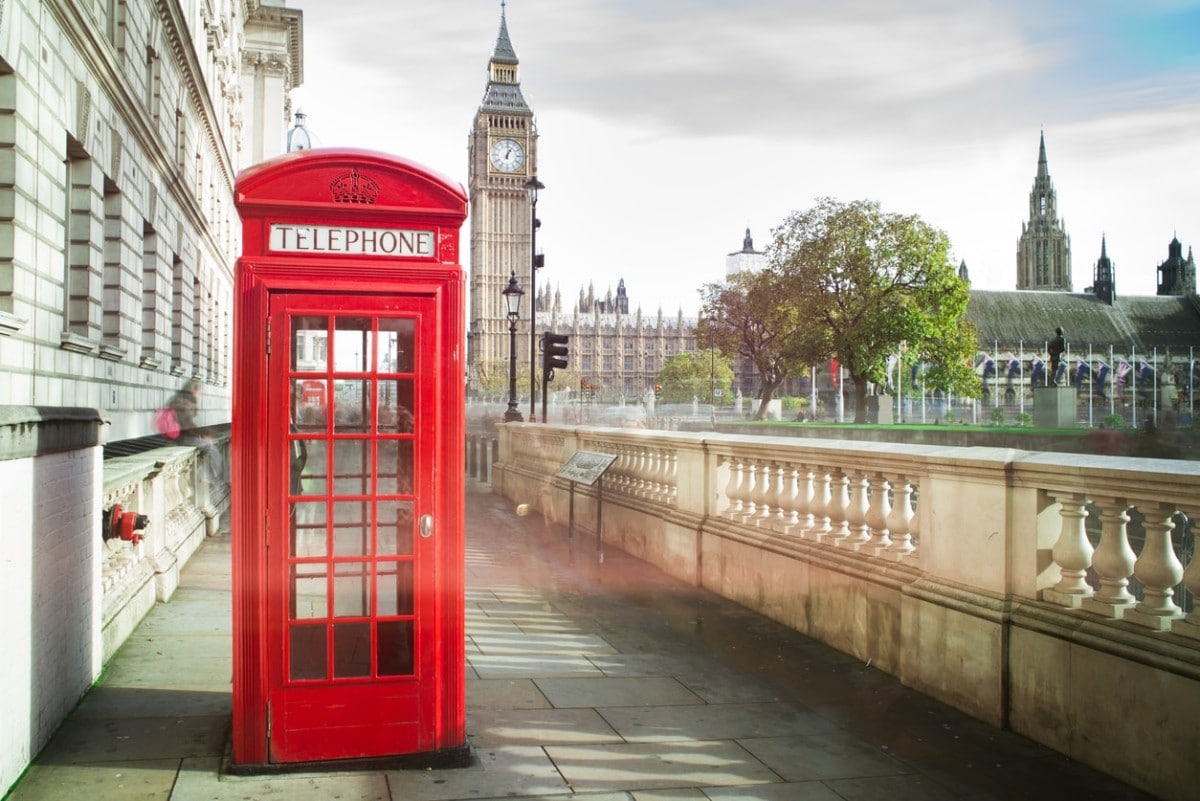 10. London, England
The most popular weekend trips from Paris are to London. You can get to London from Paris by train in under 5 hours.
There are vitually unlimited things to do in London, so you'll want to set your itinerary in advance to make the most of your weekend. Also, London is a big place, so look for hotels near where you plan to spend the majority of your time.
If you've never been to London before, rise early to avoid the crowds at the city's biggest attractions. Both Buckingham Palace and the London Eye are worth the time and money if you've never been.
Once you've finished with the touristy stuff in the morning, make reservations for afternoon tea. This can be as fancy or as casual of an experience as you like, but don't skip it. It's a fun part of British culture and something you won't want to miss.
In the afternoons and evenings plan to explore more of the city, visit some of the famous parks, or go shopping.
If you'd like to sample the nightlife, consider getting concert tickets to see a band you like. London has a hell of a live music scene, so there's bound to be a good band playing somewhere in the city.
Also, don't forget to stop into a local pub during your visit as well. The pubs are a great place to try some of the country's famous regional dishes like fish and chips or beef wellington. Plus, it's the perfect opportunity to sample the local ciders and beers. You know, for the cultural exerience.
I hope these 10 Beautiful Weekend Trips from Paris have helped inspire you to explore more of France. If you enjoyed this post please consider sharing it. Thanks for reading.
Book Your Trip
Find the best flight deals by using Google Flights, then book direct with the airline. This is the search engine I use to compare flights and prices before booking my own trips.

BOOK YOUR ACCOMODATION
I recommend searching for hotels through Booking.com to compare hotels on amenities, location, and price. If you are a member of a hotel's rewards program, always book direct with the hotel. If you are not loyal to a specific hotel brand, using Booking.com for the best price.

TRAVEL INSURANCE
Travel insurance is more important than ever. For just a few dollars a day you can protect yourself and your trip. I personally use World Nomads, but whomever you choose, don't skip out on travel insurance. It can literally save you thousands of dollars.


Want to save it? Pin it.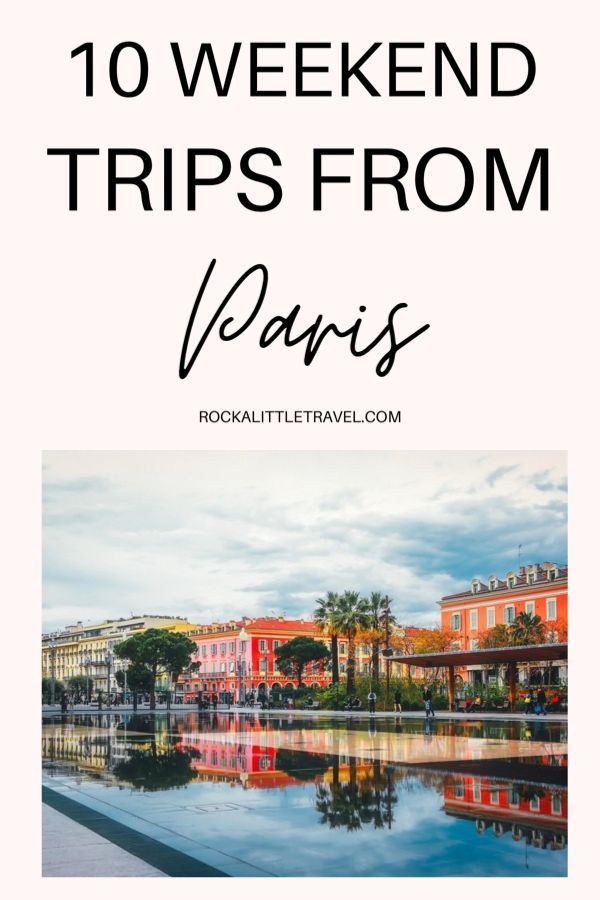 Once you've had all the must-have Paris experiences you can handle, it's time to branch…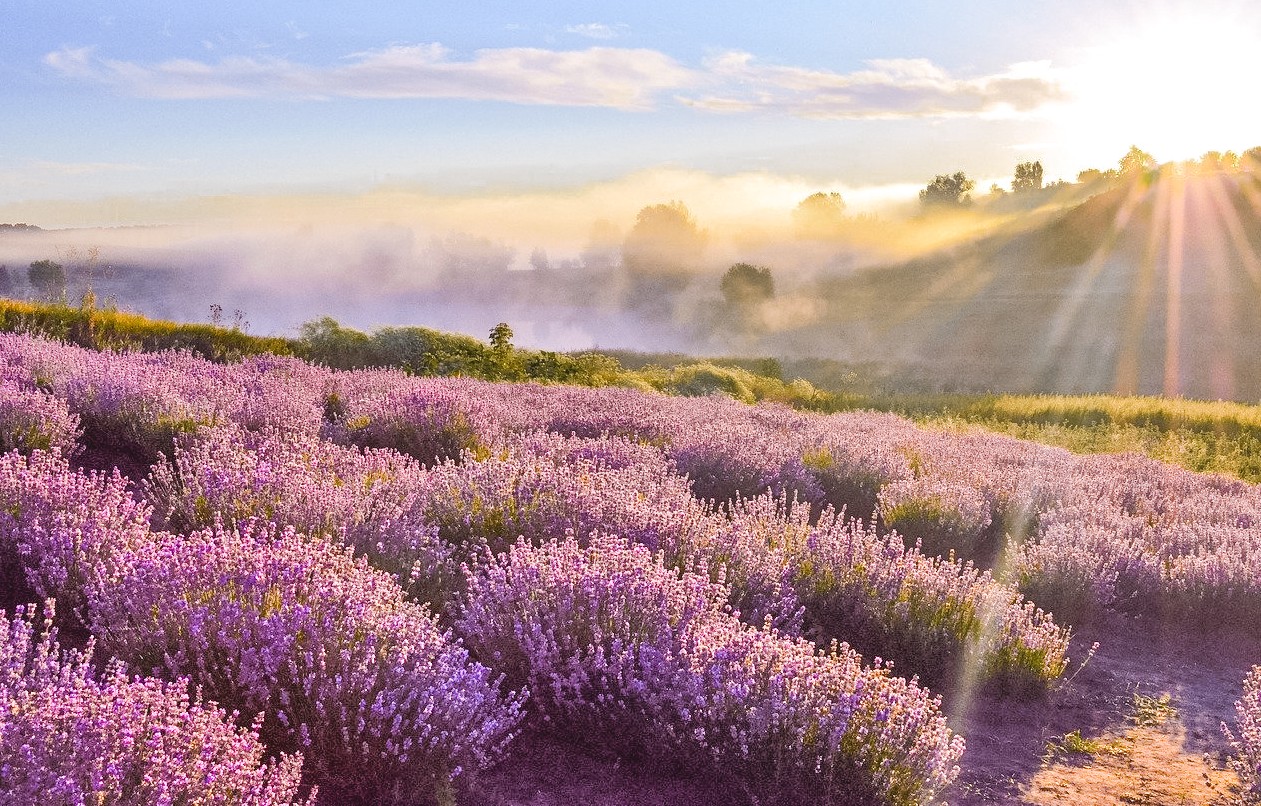 Photo by Da Liu If you're planning a visit to the French capital, you may…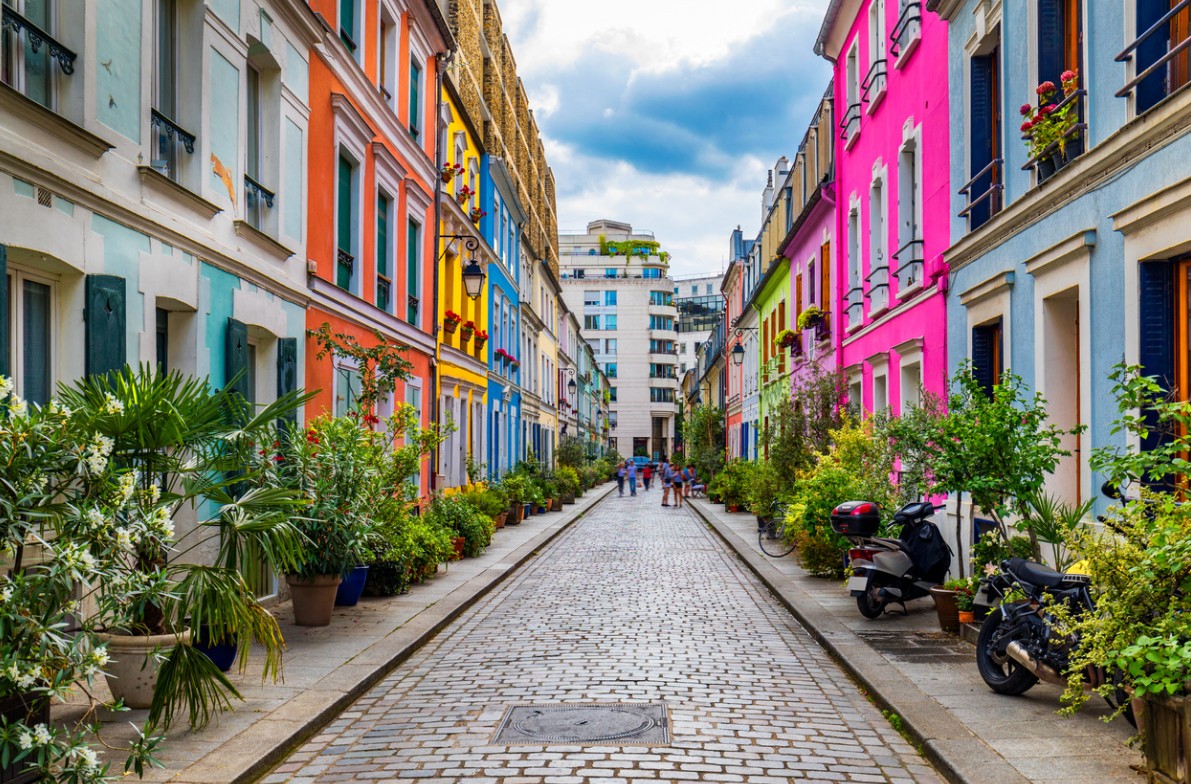 Photo by Augustin Lazaroiu If you're planning a trip to Paris, or maybe just dreaming…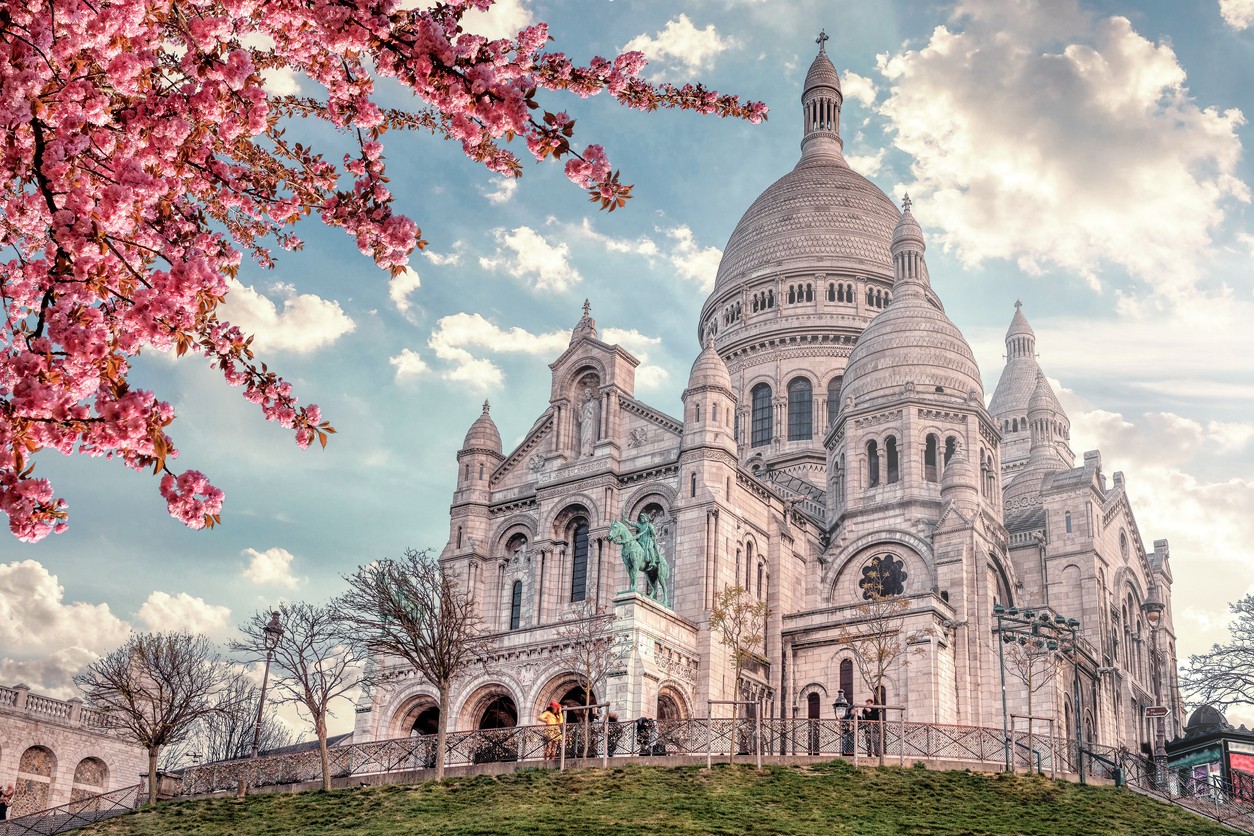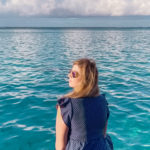 Eden Fite
Part-time Traveler | Dog Lover | Avoider of Crowds
I help busy people find creative ways to travel more.