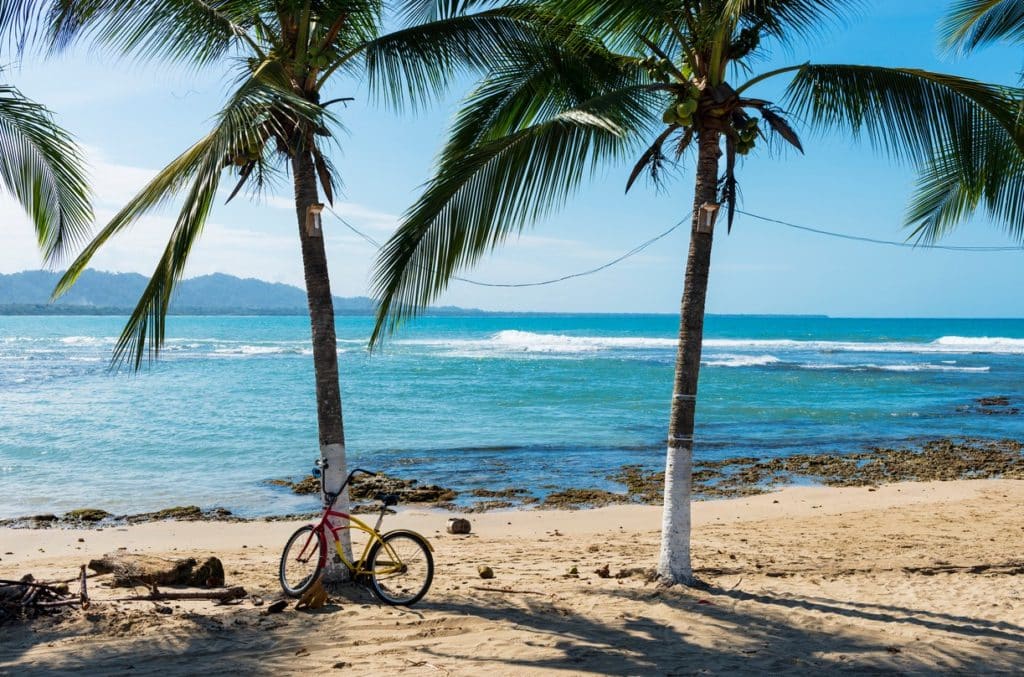 I've been wanting to write a post about my best travel moments for quite a while, and since we can't travel right now, I figured there was no better time than the present.
This post features my best travel moments from the past 8 years, going back to 2012. This is pretty much when I discovered my love for travel.
Like most of you, I can't wait to get back out there. But until it's safe, I'm happy to spend this time reflecting on past travel moments and hopefully dreaming up future plans as well.
My 10 Best Travel Moments of All Time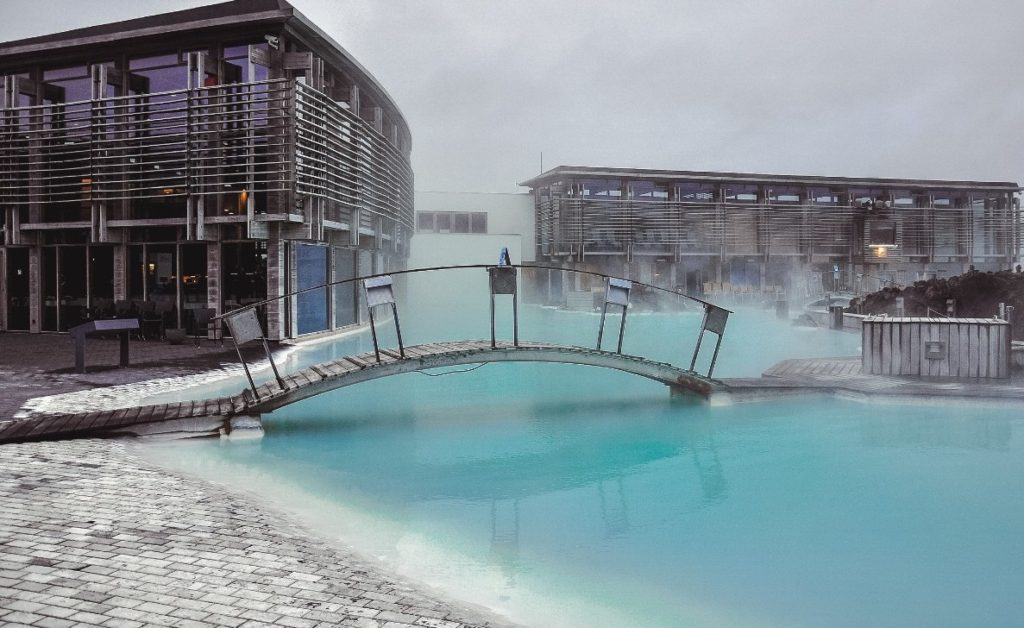 1. Experiencing the Blue Lagoon during a storm (2019)
If you've visited Iceland before, you know most international flights land in Reykjavik in the very early morning. This means if you head straight into Reykjavik, you'll have to wait several hours to check into your hotel.
Fortunately, the famous Blue Lagoon is located between the airport and Reykjavik, making it the perfect first stop after your flight lands.
If you're lucky and you plan it right, you can even get there when they open and have the place to yourself (well almost) for a few hours. Which is exactly what I did.
After getting checked into the Blue Lagoon, ditching my luggage in a locker and taking my shower, I made my way to the entrance of the lagoon.
Since I was visiting Iceland in December, the night sky was still pitch black even at 8:00 a.m. It was also freezing cold outside, so there was steam coming up off the water, creating a slightly eerie scene to be honest.
As I waded deeper into the lagoon, I found myself alone in the darkness, with the sound of the wind howling around me.
For about an hour, the wind just got stronger and stronger. My ears were freezing but my body was warm beneath the surface of the water.
I loved this moment so much for two reasons. First, I didn't expect in a million years to find myself practically alone at the Blue Lagoon.
There were no more than a handful of people, and the place is so big I had entire sections all to myself.
Second, the howling wind and the darkness around me, combined with the unknown and excitement of a new country. It was one of the most peaceful and surreal experiences of my life. It was pure magic.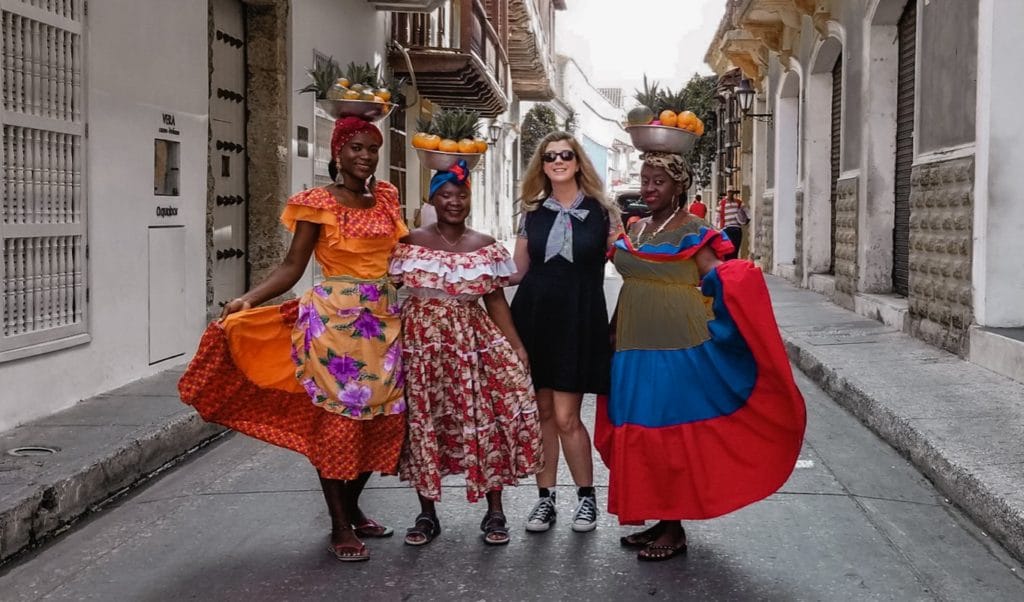 2. My first trip to South America (2019)
I just made my first trip to South America last February. I was super excited to finally visit Cartagena, which I'd been wanting to visit since all the way back in 2014 after I went to Costa Rica.
If you're wondering, there are fliers all over the hostels in Costa Rica advertising sailing trips from the San Blas islands (in Panama) to Cartagena. The photos intrigued me back then and it's still a trip I'd love to make one day.
Anyways… I got to spend 3 fun filled days on a girls trip exploring the colorful streets and white sandy beaches of sunny Cartagena.
We took beautiful photographs, tried delicious food, and hit up all the trendy rooftop bars for cocktails.
It was amazing to finally get down to South America and I can't wait to explore more of the continent.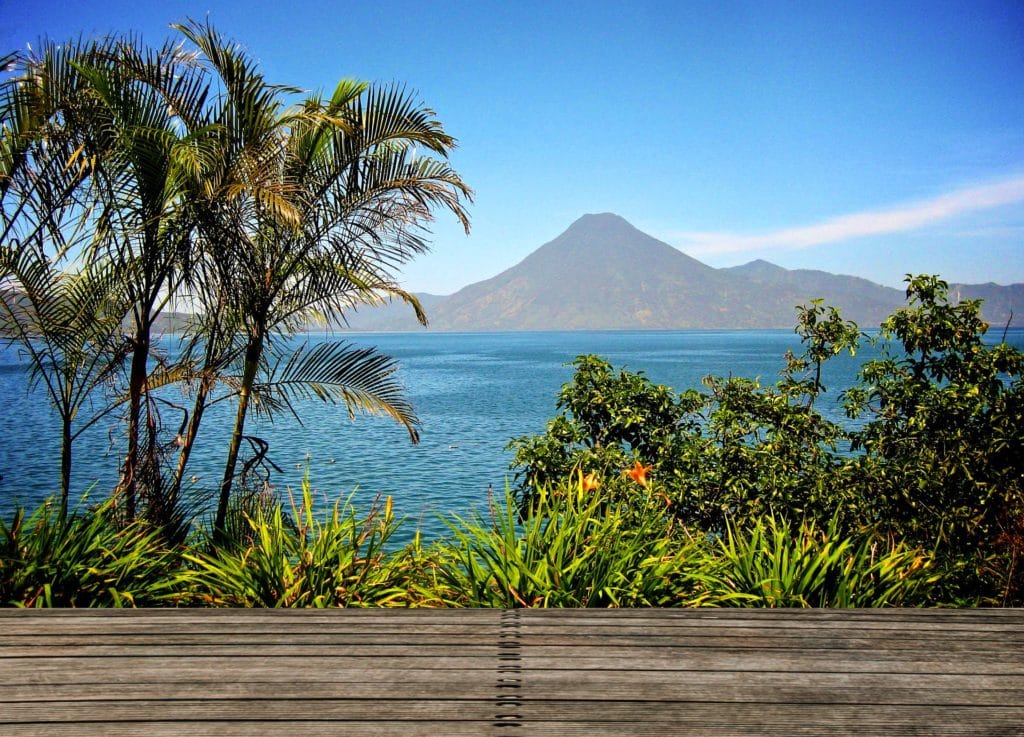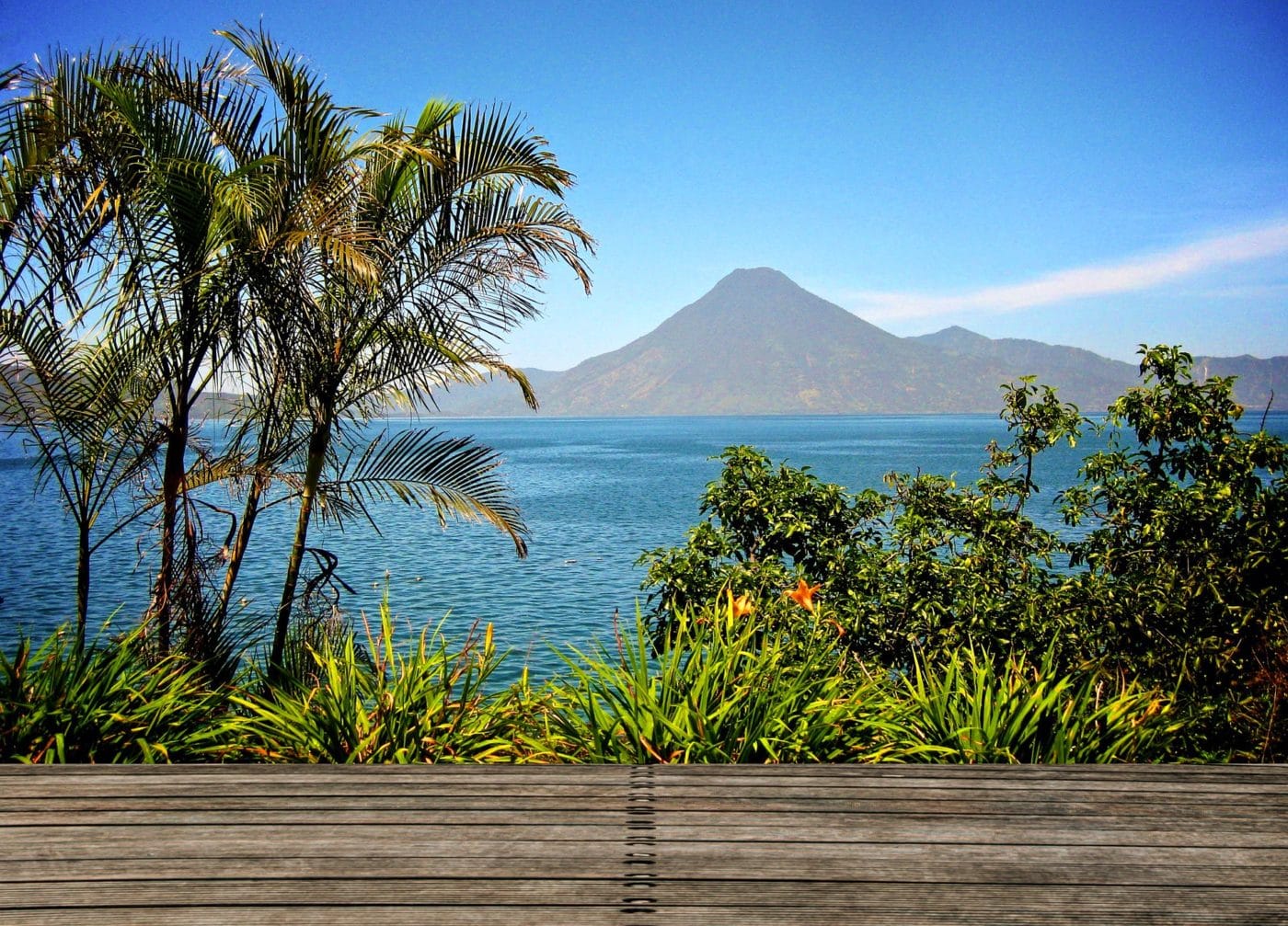 3. Getting my first view of Lake Atitlan (2018)
Another one of my best travel moments happened while on a trip to Guatemala in 2018. The bf and I flew into Guatemala City, spent that first night in a hotel near the airport, then made the drive out to Lake Atitlan the following morning.
What I didn't know about Guatemala is that the countryside is absolutely beautiful. Lots of windy roads and potholes for sure, but the country is also very green and lush.
But the best part is that as you get close to Lake Atitlan, you're climbing this steep and windy road for what feels like forever.
Then you finally reach the top, make a turn around the mountain (volcano?), and there it is! The massive, stunning, Lake Atitlan.
It's so much bigger in person, and that first glimpse of the lake is one I'll never forget.
I'm pretty sure I gasped when I first saw it, or shouted with joy, one of the two. Either way, it really surprised the hell out of me how amazing it was to see in real life.
Honestly, if you've never been, you absolutely must go to Guatemala. Plan to spend at least 3 days exploring Lake Atitlan before moving on to the rest of the country.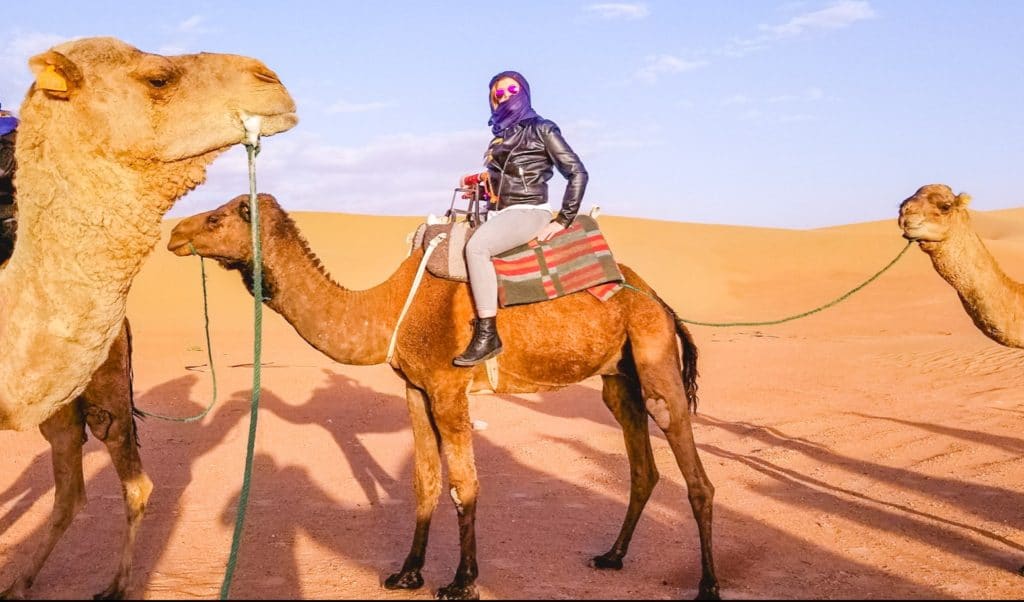 4. Spending the night in the Sahara (2018)
I visited Morocco (and the African continent) for the first time in 2018 after booking myself a spot on an all girls group trip with We Are Travel Girls.
It was a present to myself for my birthday, and I gotta tell ya, it was everything I had hoped it would be.
My favorite travel moments from this trip were in the Sahara desert.
We started out by riding camels out to the campsite, which is actually more awkward than you'd think. Camels are not comfortable to ride.
After arriving at the campsite, we got to just relax and enjoy being in the desert. It was perfect.
My favorite part was enjoying the night sky after the sun set. You wouldn't believe how many stars you can see when there's no light pollution for miles.
It was absolutely spectacular. I could have stayed there staring up at those stars forever.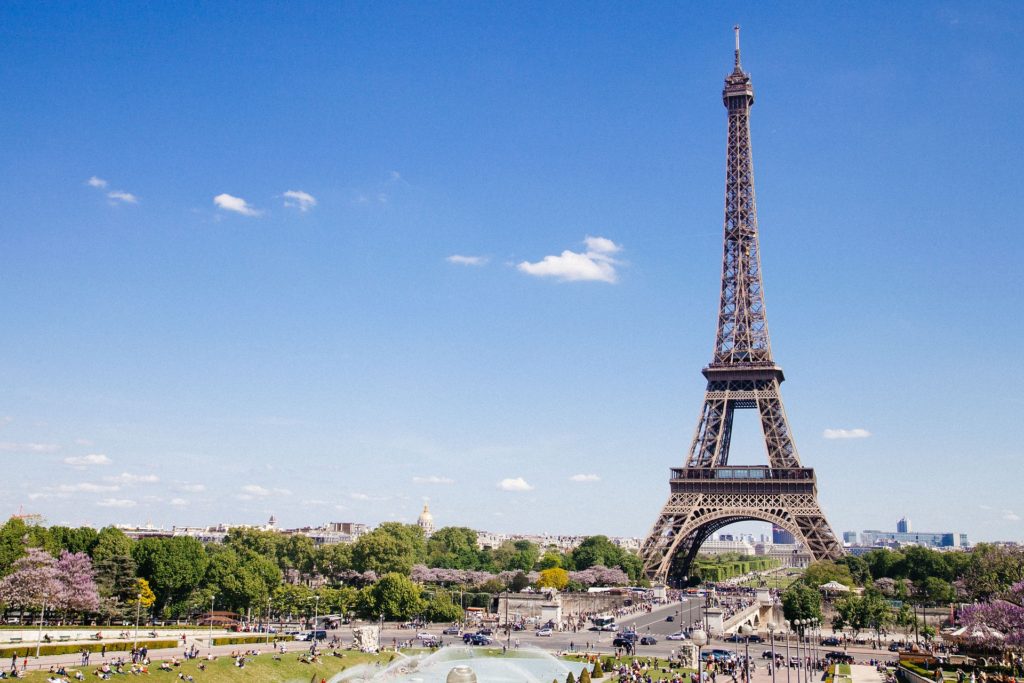 5. Watching the sunset from the top of the Eiffel Tower (2018)
Another of my best travel moments happened on my first trip to Paris. Like many first visits to the City of Light, the bf and I spent the majority of our time checking out all the touristy spots around town.
However, our trip was also timed to land on my bf's birthday. So to make it extra special, I booked us tickets to the top observation deck of the Eiffel Tower. I even timed our visit for sunset. See how romantic and thoughtful I am? (Just kidding, sort of.)
But really, getting to visit the top of the Eiffel Tower was awesome. Especially getting to do it while watching the sunset over Paris.
If you're going to visit Paris, I really recommend getting a ticket to the top deck. It's such a unique experience and I promise it's one you'll want to remember.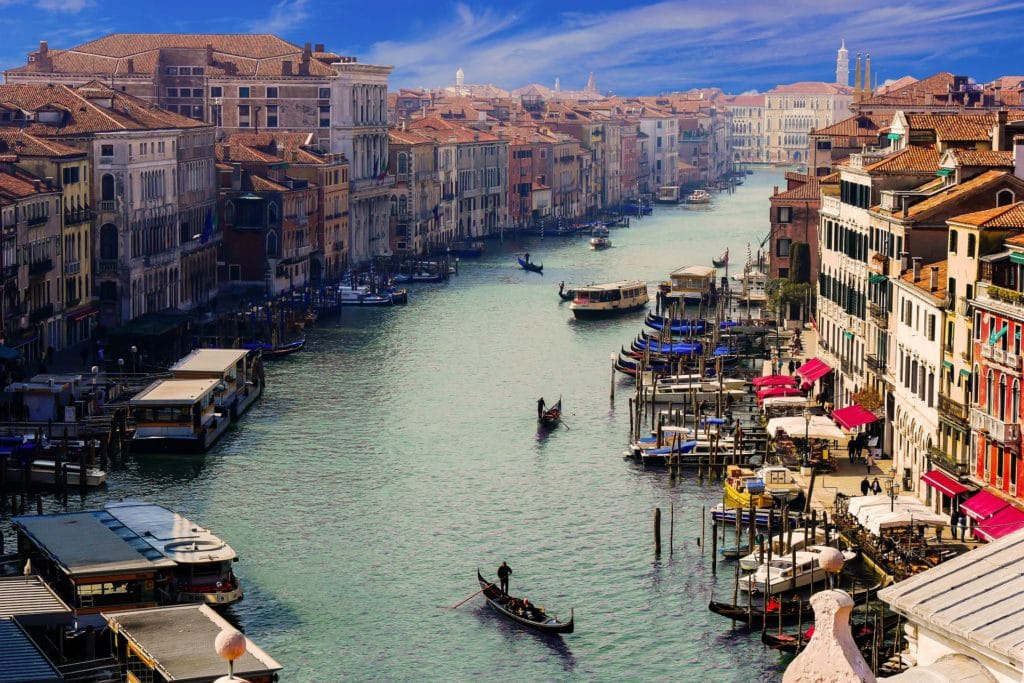 6. Seeing the Venice canals for the first time (2018)
After exploring Rome and Naples for a few days, the bf and I hopped on a train to Venice.
The Italian countryside is as beautiful as you'd expect. Picture rolling green hillsides, small towns, and throw in the occasional castle on a hill for good measure.
The ride from Naples to Venice is just a few short hours. It's a nice break from all the walking around and sightseeing of the days prior. Put on your headphones, relax, and enjoy the view.
The amazing thing about arriving in Venice by train is that you're greeted by the Grand Canal as soon as you step outside. It's so frickin cool.
You're immediately immersed in the city and it's unlike anything you've ever seen before, complete with gondolas, vaporetti, and that uniquely Venetian architecture.
Note: Vaporetti is plural for vaporetto, which is basically a large public boat (like a public bus) that's takes you along the Grand Canal with stops at the various docks along the way.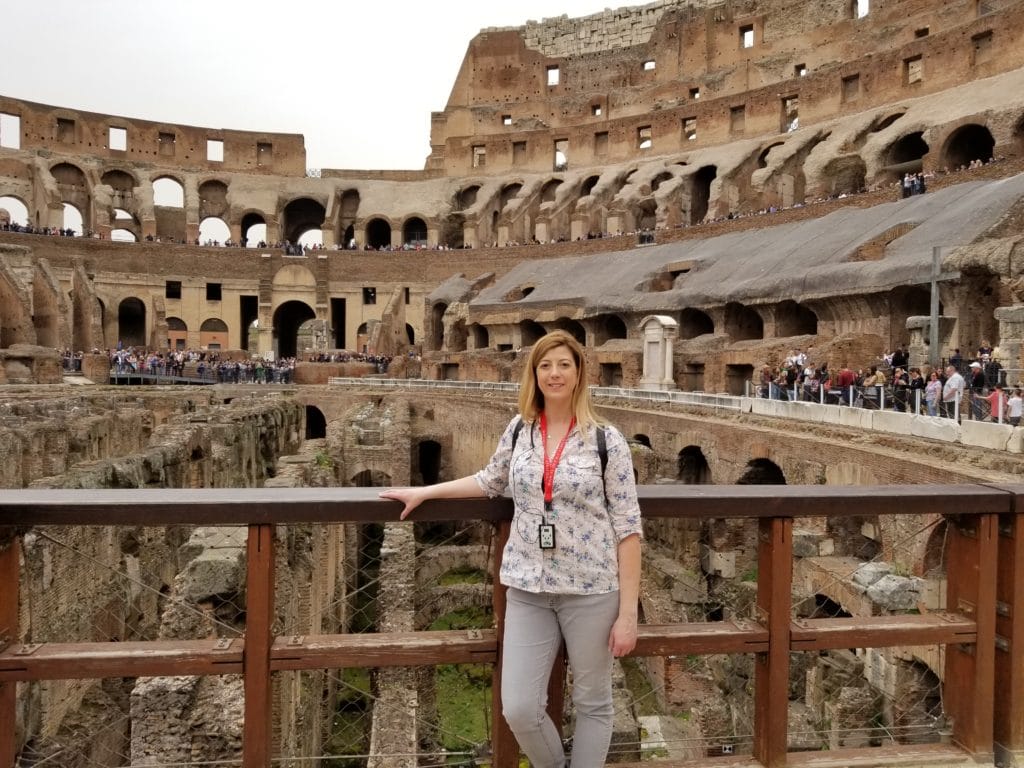 7. Finally making it to Europe for the first time (2018)
Not even just one of my best travel moments, but also one of my fondest memories in general, is my first time visiting Europe.
I think everybody probably feels this way, but landing in Rome was epic. (Well, until we ended up standing in the immigration line for 3 hours, but that's another story.)
Rome is such an incredible place to be. You literally stumble upon old Roman ruins just walking around the city. And I don't just mean the Colosseum, the Forum, and the Panthoen. There are ruins all over the city, one's you've never even heard of. It's really cool.
Plus, Rome is a fun city. There are exceptional restaurants everywhere, gelato shops on every corner (almost), and scooters buzzing around. Plus, people are out having fun until all hours of the night.
The Italians know how to live, and you learn this quickly when you visit Italy. They have great food, great wine, and they don't work too hard. What's not to love?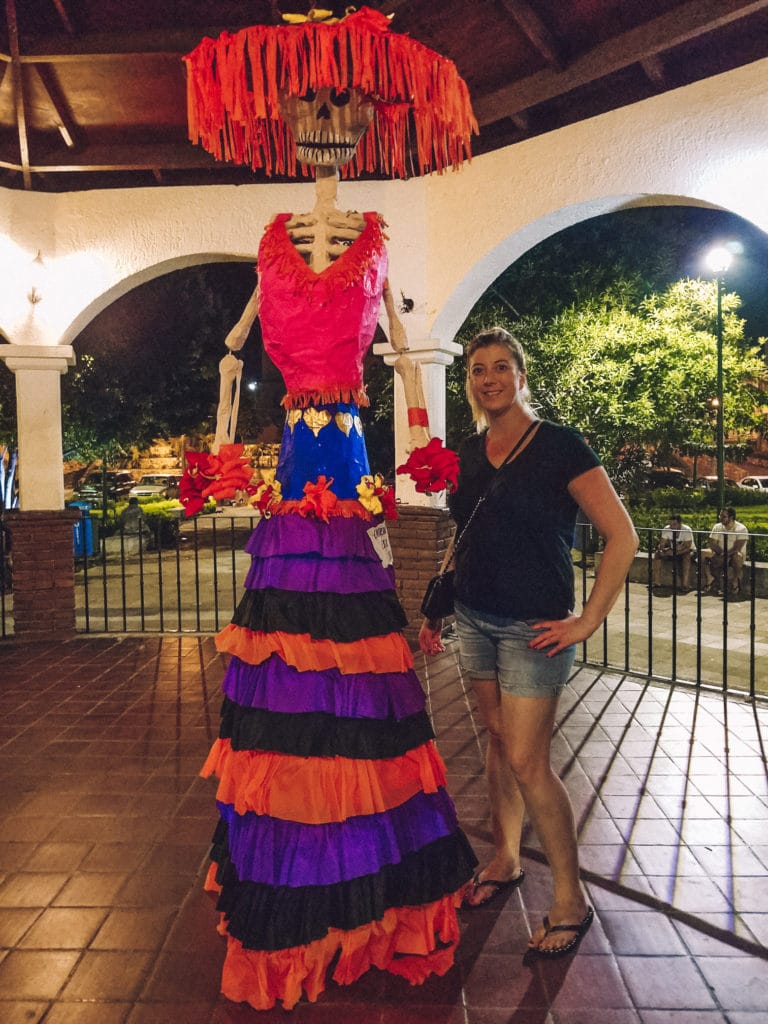 8. Visiting Mexico during Dia de los Muertos (2017)
For years I'd been wanting to experience Dia de los Muertos in Mexico.
I became familiar with the holiday from all the events that began to spring up in Los Angeles around Halloween every year. I admired the brightly colored decorations, marigolds, and painted skulls, and I was intrigued.
As I learned more about the holiday I began to appreciate the annual celebration and remembrance of deceased loved ones.
It's a stark contrast to our relationship with death here in the United States. Where it seems, we pretend it doesn't exist, until it does.
I finally got my chance to see Dia de los Muertos celebrated in Mexico during this visit to Mexico City in 2017.
And while I know it's not part of the tradition, I enjoyed the Day of the Dead parade put on by Mexico City that year. It was loud, colorful, and wild. I loved it.
My travel partner and I had initially intended to visit Oaxaca during this trip as well. I had read Oaxaca was a beautiful place to stay, enjoy the holiday, see the ofrendas, and sample fantastic Oaxacan cuisine.
Unfortunately, life had other plans for us. We ended up booking our flight into the wrong city (long story), and ended up in Huatulco instead of Oaxaca.
Fortunately, a good time was still had. I even stumbled upon a fantastic little Italian restaurant while I was there, which is always a win.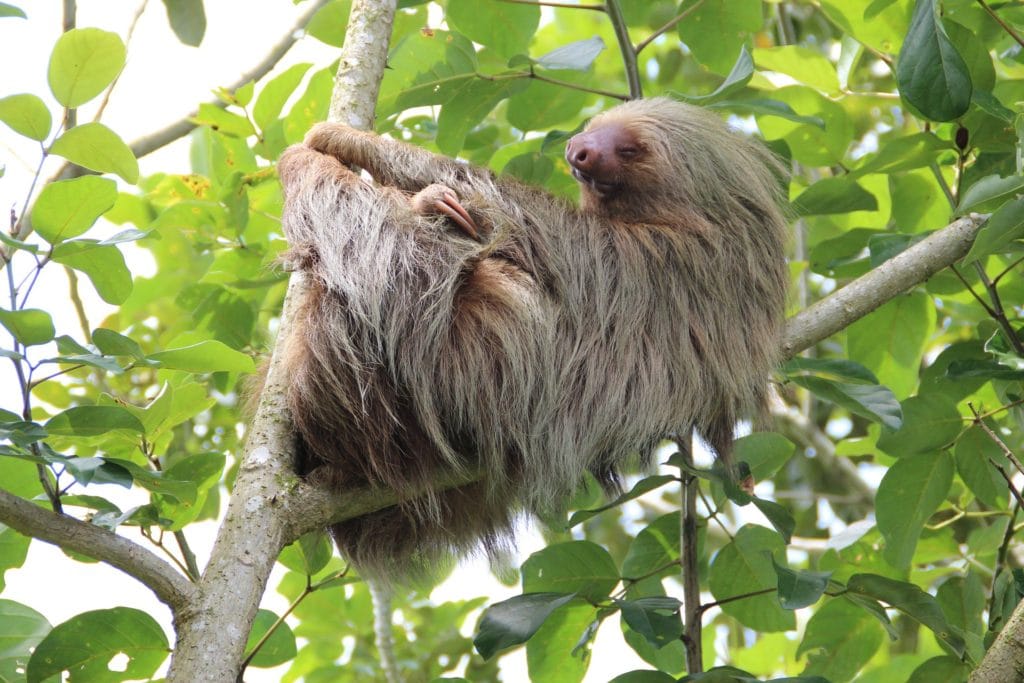 9. Seeing sloths in Costa Rica (2014)
The first solo international trip I ever took was to Costa Rica when I graduated college for the second time (also a long story) in 2014. I was actually inspired to visit Costa Rica by reading the travel blogs of other solo travelers.
It seemed like a good place to start for someone so interested in traveling, but relatively inexperienced.
Not gonna lie, I booked a totally amateur itinerary. I missed most of the country's popular destinations, but not out of some desire to travel off the beaten path. I simply didn't do very good research.
But even though I planned my trip poorly, I still had an incredible time. It's Costa Rica after all, and it's beautiful.
My favorite part of this trip turned out to be the wildlife. I was just blown away staring up into the trees watching the little sloths. They were seriously the highlight of my trip.
Remember, this was my first international trip. So seeing sloths in the wild was exciting for me. It was like my travel dreams were finally coming true, and they were.
This trip to Costa Rica opened up a whole new world for me. It made me realize that traveling is exactly as exciting as I thought it would be.
But also, it's much more accessible and not nearly as expensive as so many would have you believe.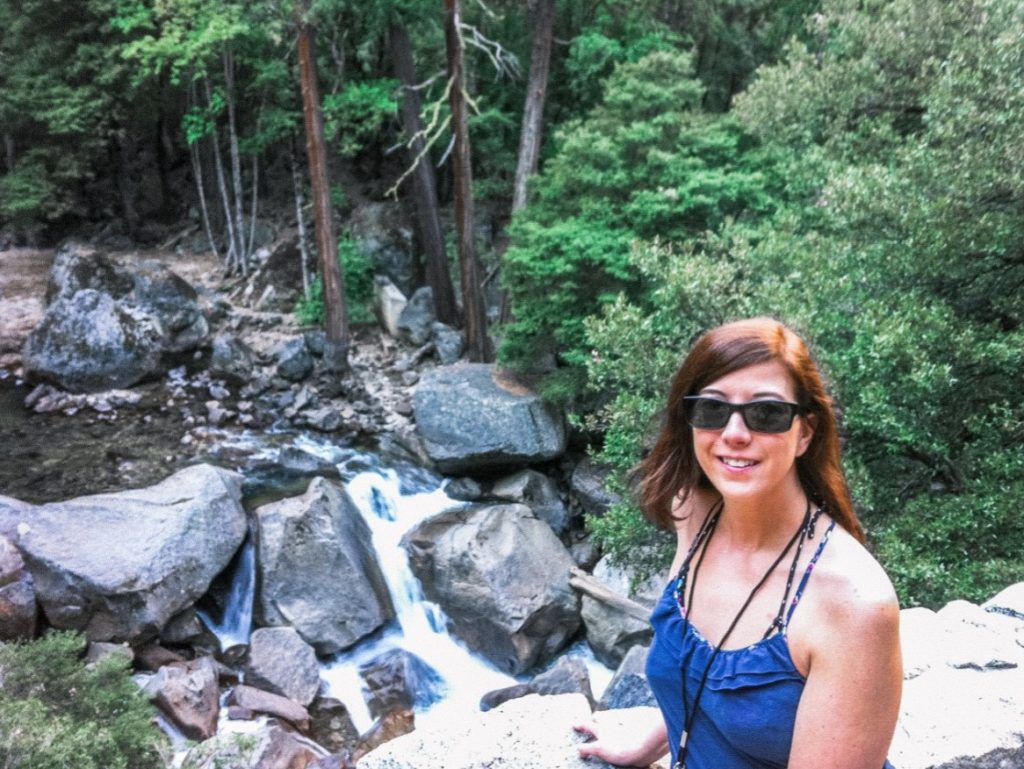 10. Hiking the Mist Trail to Half Dome in Yosemite (2012)
For most of my life I'd never been all that into the outdoors. That is until I discovered my love for hiking.
Once I realized how much I enjoyed hiking and being in nature, I started researching the best hikes in California (which is where I live).
From this research I quickly learned there were some pretty epic hikes to be done in my state.
But the one that sounded the most adventurous was the Mist Trail in Yosemite National Park.
The Mist Trail is 14.2 miles roundtrip with an elevation gain of 4800 feet to the top of Half Dome.
It takes the average hiker anywhere from 10 to 14 hours to complete the hike. It's truly exhausting, but boy is it worth it.
My favorite memories from this experience were hiking up the section of granite stairs situated alongside the massive waterfalls. The waterfalls are so powerful, it was just crazy to me that I could be so close to them.
Completing the hike up to Half Dome was one of the most physically demanding things I've ever done in my life, but also the most rewarding.
Yosemite is one of the most stunning national parks in the US, but the scenery along the Mist Trail will knock your socks off.
I haven't gone hiking in a good while now, but I hope to one day resume with a trip to Machu Picchu to conquer the Inca Trail, or one of the circuits in Patagonia.
Wish me luck.
I hope you've enjoyed reading about my 10 Favorite Travel Moments as much as I've enjoyed writing about them. If you enjoyed this post please consider sharing. It really helps me a lot. Thanks for reading.
Book Your Trip
Find the best flight deals by using Google Flights, then book direct with the airline. This is the search engine I use to compare flights and prices before booking my own trips.

BOOK YOUR ACCOMODATION
I recommend searching for hotels through Booking.com to compare hotels on amenities, location, and price. If you are a member of a hotel's rewards program, always book direct with the hotel. If you are not loyal to a specific hotel brand, using Booking.com for the best price.

TRAVEL INSURANCE
Travel insurance is more important than ever. For just a few dollars a day you can protect yourself and your trip. I personally use World Nomads, but whomever you choose, don't skip out on travel insurance. It can literally save you thousands of dollars.


Want to save it? Pin it.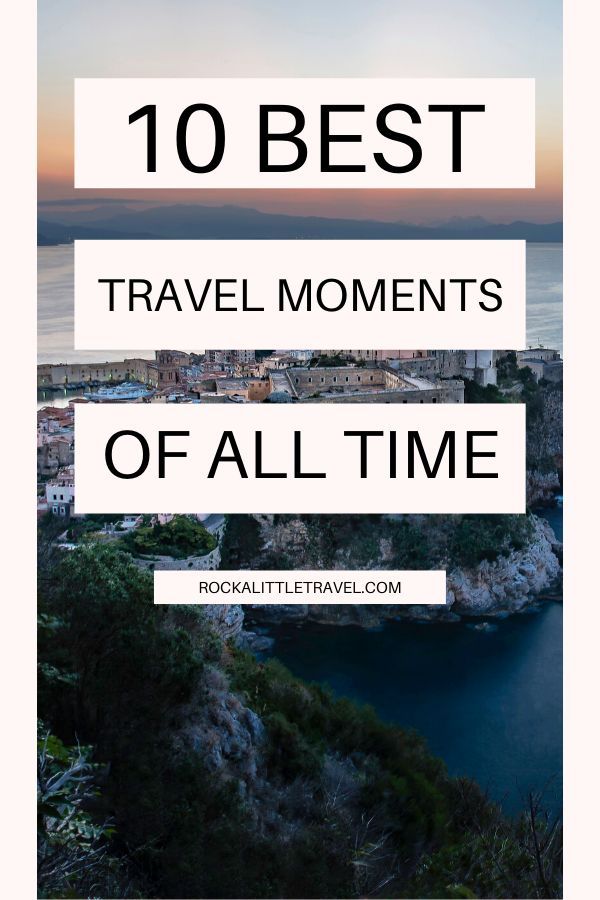 Photo by Pixabay A Palm Springs to Las Vegas road trip is a perfect vacation idea for those looking for a little adventure in the US …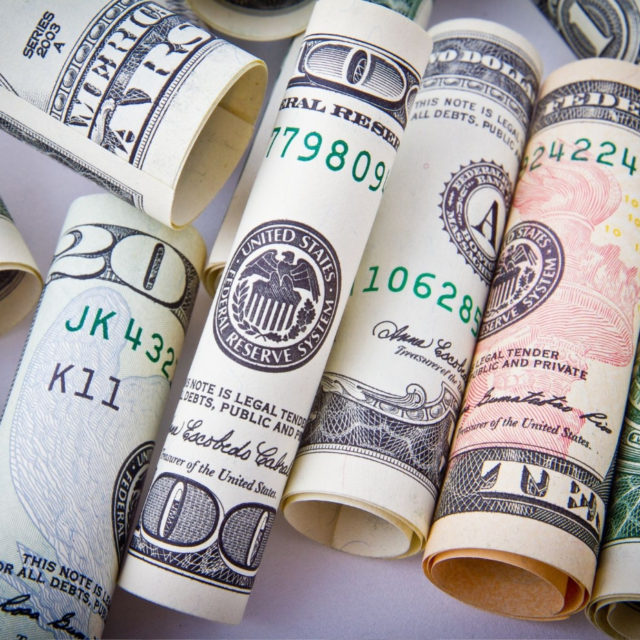 Photo by Canva This post will help you identify the highest currency in the world based on current valuation as of June 2022. These valuations are …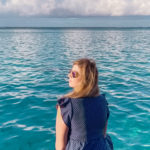 Eden Fite
Part-time Traveler | Dog Lover | Avoider of Crowds
I help busy people find creative ways to travel more.